Are you ready to indulge at some of the best wineries in Georgia? The Peach State is known for its use of the muscadine grape to produce wine. With a well-suited climate, the state has an easy time growing muscadines which, while traditionally used for making wines, sauces, and jams, are heavily used for wine in Georgia these days.

When you visit The Peach State, you can find a great wine tasting in Georgia that is perfect for you as a traveler. Or, if you are really looking to get the most out of your time spent in wine country, you can take a tour of many of the best Georgia wine tastings.
One of the biggest tour companies is Pop The Cork Wine Tours. Tours leave from Atlanta, Cumming, and Gainesville areas and offer travelers from chauffeured transport, covered wine tasting fees, gourmet lunches, and more.

So, which of these amazing wineries will you visit first?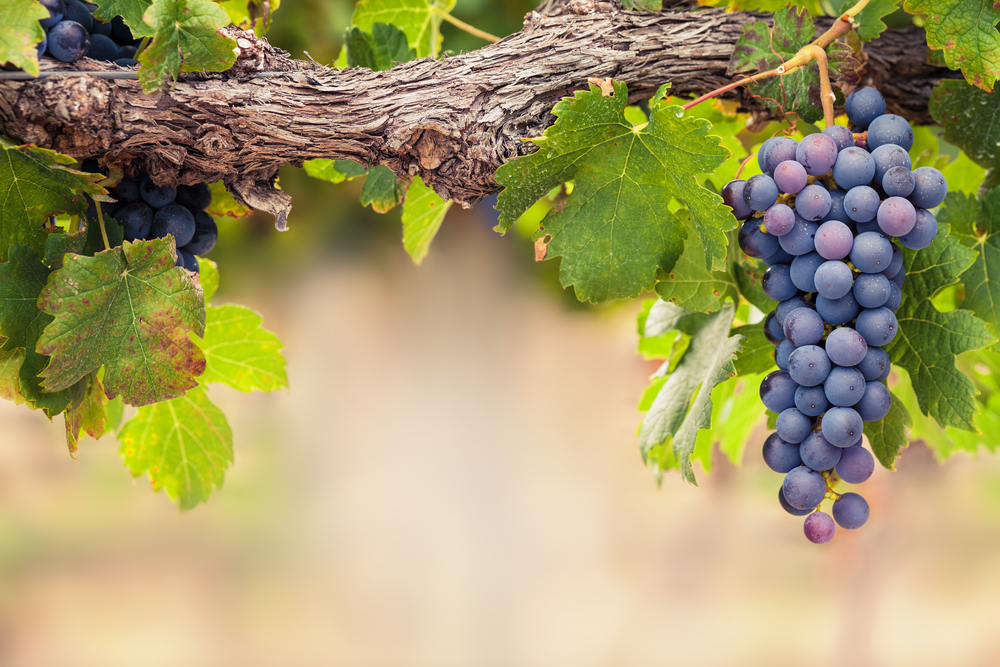 How Many Wineries are there in Georgia?
There are fifty-seven licensed wineries in Georgia. This is nearly double the amount that there was ten years ago. Of course, Georgia can't compete with the number of wineries in other states like California, which has more than 4,500 wineries!

But, nonetheless, Georgia's wineries are stunning and offer guests remarkable wine tastings. Georgia wine tours are available in abundance today, where you can explore some of the fifty-seven wineries for yourself while exploring The Peach State.
Where Is Georgia Wine Country?
You will find Georgia's wine country about two hours north of Atlanta. The official wine country spreads through the northern area containing Helen, Sautee Nacoochee, Cleveland, Hiawassee, and Dahlonega. The soil here is amazing for vineyards. In fact, it is often compared to the soil found in Italian wine regions.

America's wine-growing grounds are unique due to the large diversity of grape species that can be grown there. So, where does Georgia wine country play into all of this? Georgia was one of the first states to take part in prohibition. Because of this, the modern wine industry really didn't take root until the 1980s. Today, Georgia is the national leader in producing wine made from the Muscadine grape.
Best Wineries In Georgia
Crane Creek Vineyards
Among the best vineyards in Georgia is the Crane Creek Vineyards in Young Harris. This vineyard likes to express the uniqueness of the area in which they are located through the unique grapes that they make wines from. They have more than twenty acres of vines planted for a variety of grapes, including Petit Verdot, Cabernet Franc, Albarino, and other European varieties. There are also many French-American hybrids and modern hybrids used to grow their fantastic wines.

Crane Creek has the goal of growing the finest wines in the region in the most sustainable way possible. While the vineyards are less than two hours away from Atlanta, you will fill like you are a world away in the beautiful Blue Ridge Mountains. Sitting high up in the mountains in the shadow of Brasstown Bald, the state's highest peak, Crane Creek has an incredible tasting room called the Stone House Tasting Room.

Walking distance from the Stone House Tasting Room is The Farmhouse Market. This boutique shop offers a selection of gifts and gourmet foods and has a small bar serving glasses of wine and tasting flights. Outside there are lower decks where you can sit and enjoy your wine. They also allow guests to create their own custom gift baskets to purchase, which is just one part of what makes it one of the best wineries in Georgia.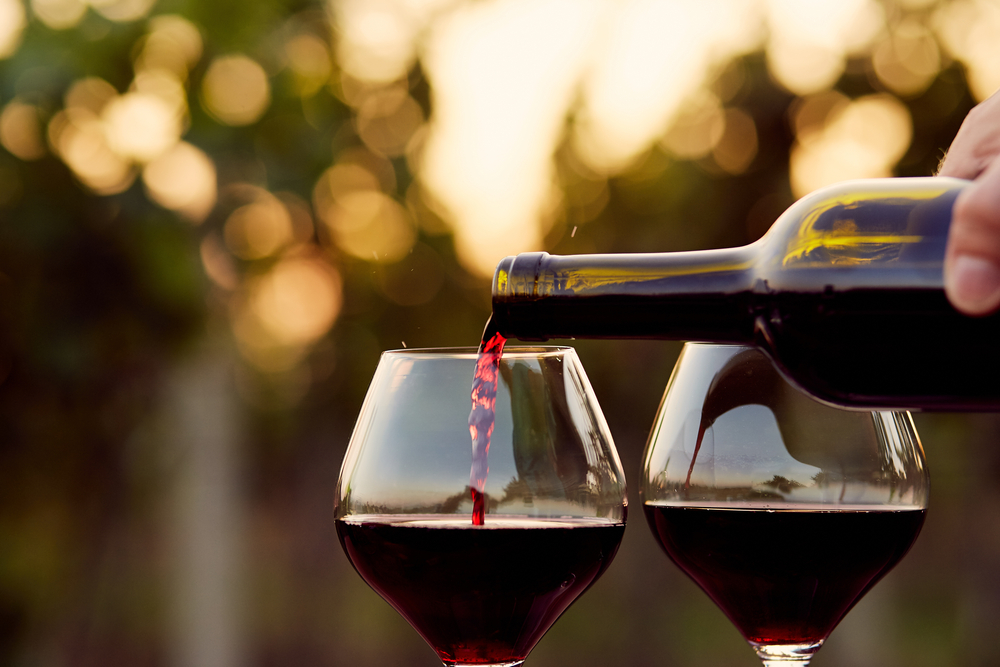 Painted Horse Winery and Vineyard
If you are looking for wineries near Atlanta, the Painted Horse Winery and Vineyard is an incredible North Georgia Winery in Milton, GA, that is roughly 30-40 minutes from Atlanta. The winery has received many accolades, mentions, and spotlights. Most recently, it has received the Best of Atlanta awarded in Atlanta Magazine and the Best of North Atlanta by the Appen Media Group.

One of the best things about the Painted Horse and what makes it one of the best wineries in Georgia is that they are more than just a winery and vineyard. They also have a farm and an Alpharetta location. On the farm, you can take part in horseback riding lessons, join a summer camp, visit the farm animals, host your birthday party there, and more.

For parents, you may be interested in knowing that the farm holds Tea Parties in the Forest, where you can enjoy tea, bite-sized sandwiches, and desserts in an enchanted forest complete with string lights and party hats.

The Painted Horse Winery Tasting Room and Wine Bar in Alpharetta is the place to be for live music and enjoying an afternoon or evening. There you can enjoy the vibrant atmosphere and the full gamut of wine offerings. On Fridays, the Tasting Room and Wine Bar hosts a pizza night. You can choose your pizza and a time, then enjoy a bottle of Pedro or Poppy wine with your pizza that serves two.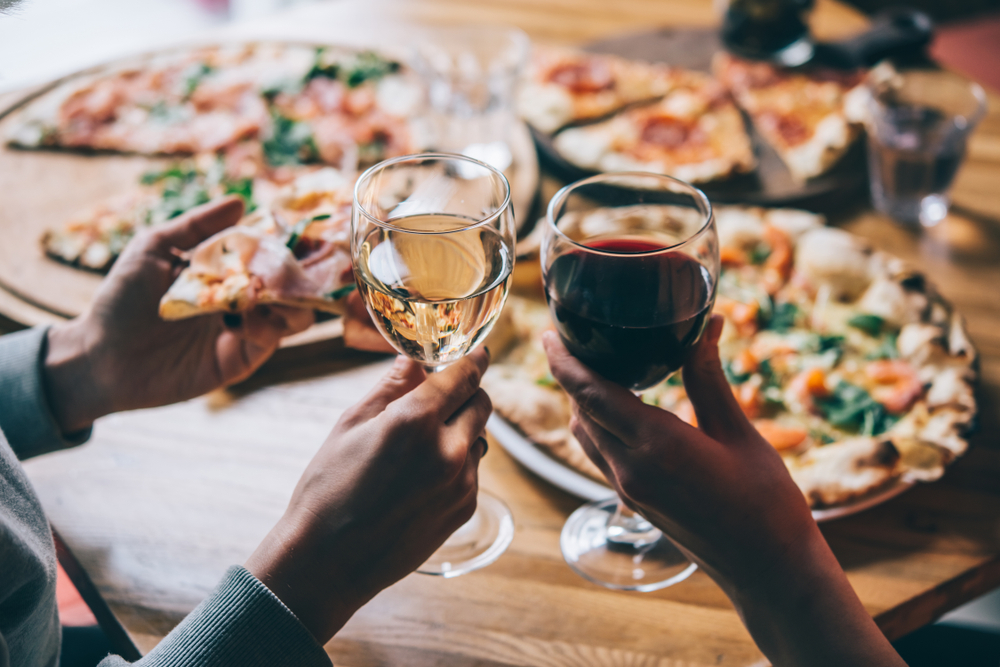 Butterducks Winery
For those looking for wineries near Savannah, check out the Butterducks Winery in Guyton, GA. This winery is on a pretty patch of green grass where you can find space to relax outside on the patio or by the pond while you enjoy a wine tasting. The small pond has been home to ducks for the past decade. Today, the ducks are a part of what Butterducks… well, Butterducks.

While you are visiting, you are welcome to go into the tank room with the winemaker to see how the wine is made, all the way from the crush of the grape to bottling and labeling each wine. In the gift shop, you can find white, red, semi-sweet, sweet, super sweet, and dry dinner wine selections. Of course, you can find other goodies as well, like wine glasses, chillers, and other items that make great souvenirs and gifts.

Butterducks is one of the many amazing wineries in Georgia. If you are looking for a calm, quiet, place to have a relaxing wine tasting, you will enjoy the laid-back and unpretentious vibe at Butterducks Winery. The Tasting Room is open for guests on the weekends.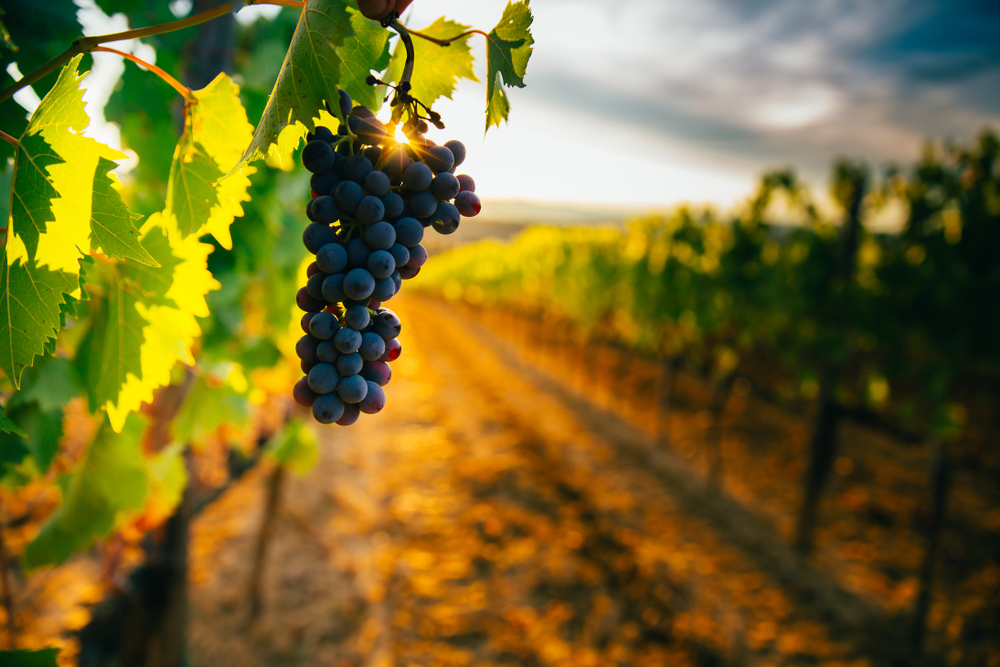 Chateau Elan Winery and Resort
When it comes to North Georgia wineries, Chateau Elan Georgia is a simply stunning choice. The winery is a landmark destination in the picturesque rolling foothills of The Peach State. Covering 3,500 acres of wooded areas and rolling hills, this resort and winery is a favorite destination for weekend getaways in Georgia.

From the humble beginning of the winery in 1981, it has grown to offer more than thirty wines that are all crafted under a well-accomplished Italian winemaker named Simone Bergese. If you choose to stay at the luxurious resort on-site, the legendary guest rooms, private villas, and lavish spa suites are sure to create a lasting memory of your time spent in The Peach State.

What puts Chateau Elan on the list of greatest wineries in Georgia? The winery and rooms are impeccable, but what really makes it stand apart from others are the restaurants on site. You will find a French-inspired showpiece, an old-world speakeasy, and a Southern-influenced chophouse, all at Chateau Elan. There are restaurants and bars on-site that offer a culinary tour around the globe for visitors.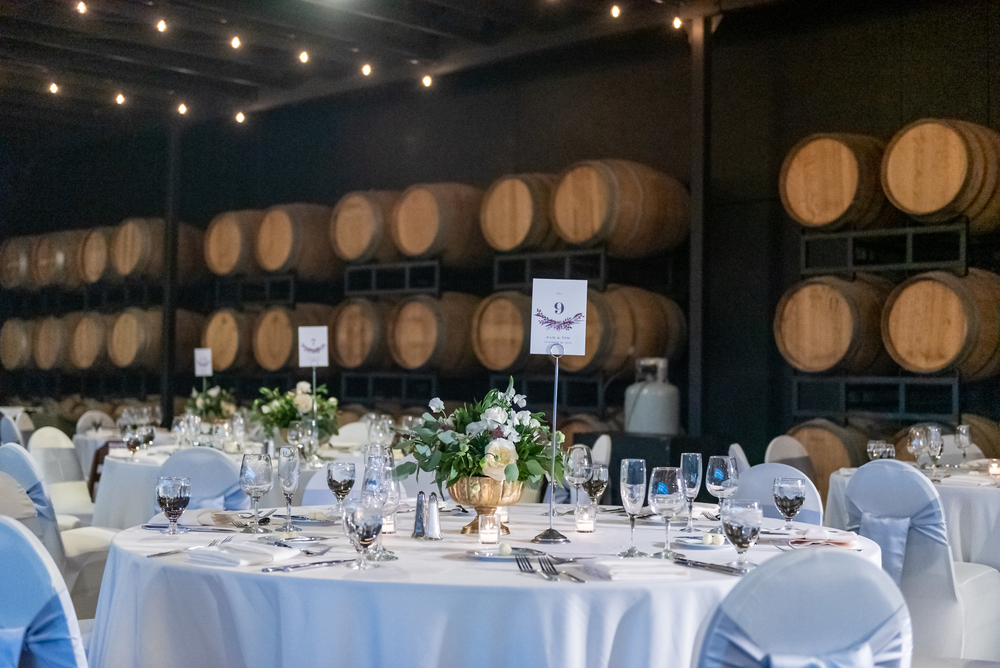 Yonah Mountain Vineyards
Located in beautiful Cleveland, Yonah Mountain Vineyards is one of the best wineries in Georgia. A wine tasting with mountain-side views is something that you will want to see for yourself. The two-hundred-acre winery is family owned and sits on the southeastern base of Yonah Mountain. The world-class wines are something every traveler in Georgia should try for themselves.

The rolling hills and sandy soil make for an ideal setting for planting Petit Verdot, Malbec, Chardonnay, Petit Manseng, Cabernet Sauvignon, Merlot, and more. Yonah Mountain Vineyards started in 2005 and has grown in popularity ever since. You can take part in Reserve Wine Testing on the second Sunday of every month to taste the locally made wines, as well as wines from around the world.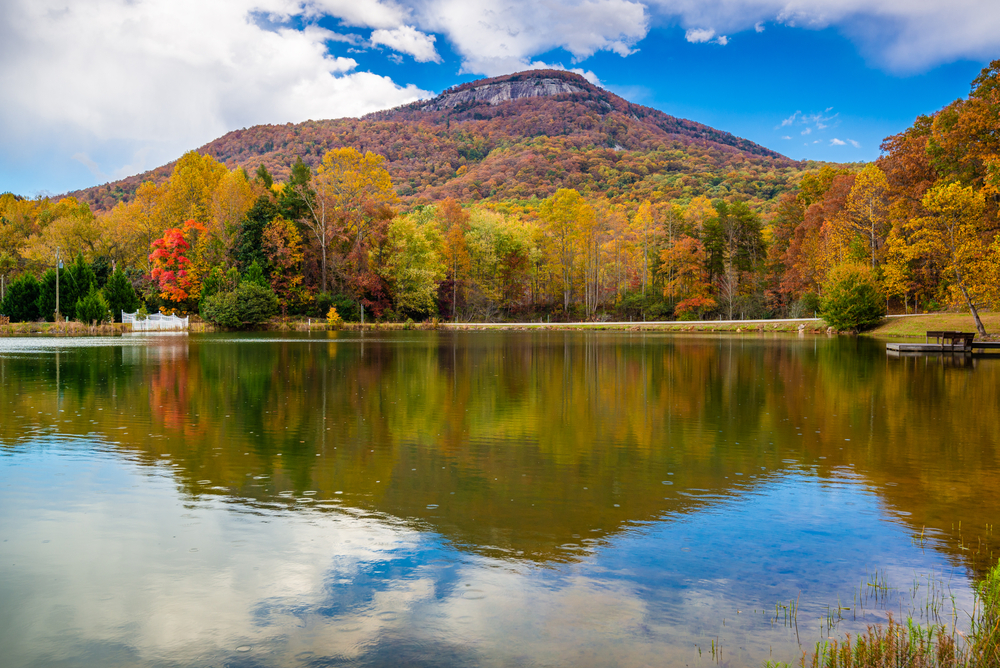 Accent Cellars
You may find yourself looking for a winery in Dahlonega. If so, don't overlook Accent Cellars. There are many Dahlonega wineries, but this is one of the very best.
Do you like events? Accent Cellars does a great job at upping the laughs and helping you get the most from your time spent at their winery. They host live comedy shows on site from time to time. Be sure to check their website for the next show; you may be able to catch a performance during your visit.

The comedy shows are just one way that Accent Cellars made their way onto the list of best wineries in Georgia! Other than their comedy shows, they also host other events and tastings.

You can also enjoy wine tastings 7 days a week. With a variety of unique styles of wines that range from fortified and sparkling to off-dry and sweet, there is a wine for every palette. You will find live music Friday evenings and Saturday afternoons.
So if you think a good glass of wine pairs best with a musical performance, don't miss out on Accent Cellars on the weekends. Bring a picnic, kick back, and enjoy!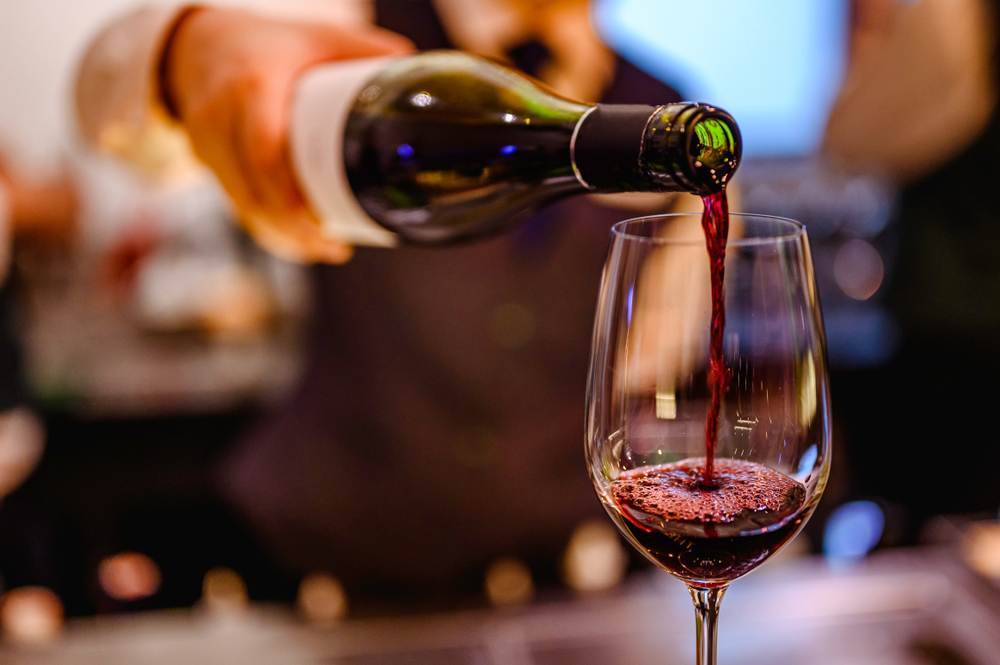 City Winery Atlanta
Georgia wineries are diverse. You can find a little bit of everything at the wineries in Georgia. At the City Winery located in the Ponce City Market Service Building. It is at the top of the list of wineries in Georgia as it is the premier venue, restaurant, and winery in Atlanta. From live music and comedy to wine events and good food, you will love your evening spent at the City Winery.

You will be able to find a variety of wines not only but also shows and food at City Winery. Concerts, comedy shows, podcast live streams, drag shows, and more all take place there. While you are enjoying a performance, you can enjoy wining and dining.

On their menu, you will find light dishes like poke bowls, salads, watermelon gazpacho, hummus, blackened brie, cheese and charcuterie boards, and more. Then, if you are looking for something a little more filling, you can also order yourself a burger, fried chicken sandwich, pizza, and finish with a dessert like a pecan tart. Obviously, a wine tasting or an entire bottle is a must while you are there as well.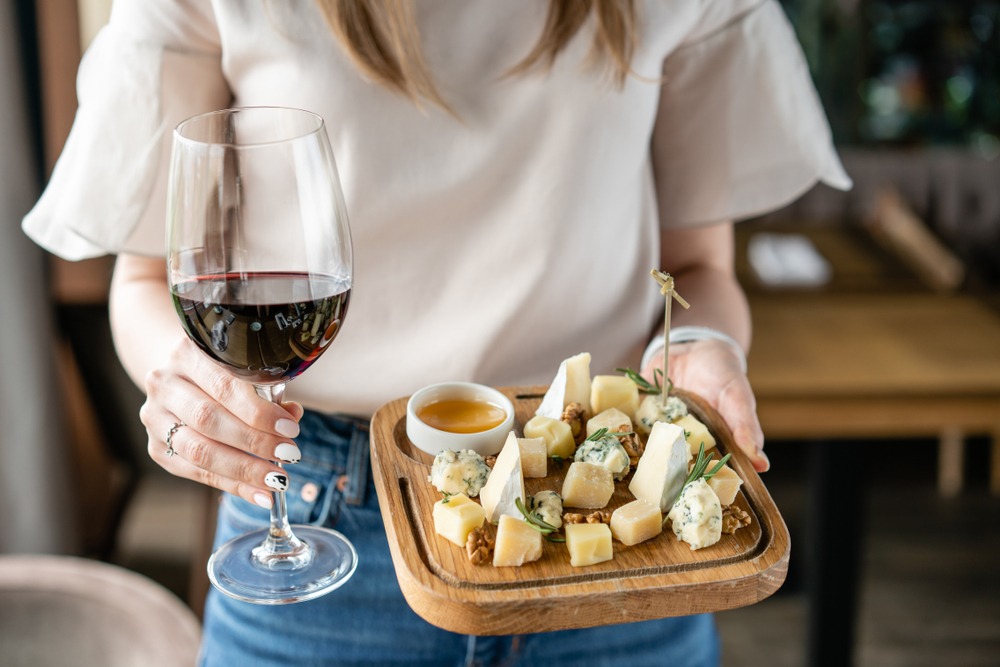 Bear Claw Vineyards and Winery
Ready for an amazing winery in Blue Ridge, Georgia? The Bear Claw Vineyards and Winery is a wonderful place to rest and relax in the remarkable beauty of the Blue Ridge Mountains. One of the things that makes Bear Claw Vineyards and Winery one of the best wineries in Georgia is that they are child and dog friendly. So bring your doggo and children along with you to enjoy everything that Bear Claw has to offer.

You will be happy to hear that there is live music every Friday, Saturday, and Sunday. This winery has been featured in many notable publications, including Southern Living and the DIY Network. The venue is spectacular, and you feel at ease during your visit. Play some corn hole, feel the mountain wind across your cheeks, and revel in the fact that while you are at Bear Claw, you are resting in a little slice of heaven.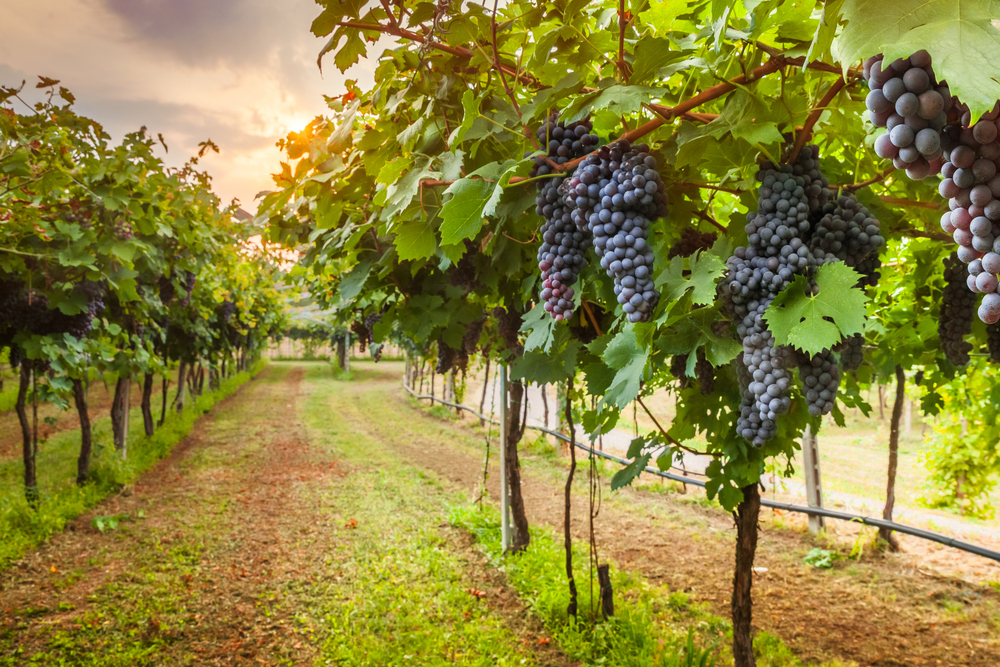 Nutwood Winery
Nutwood Winery in LaGrange is a must-visit for anyone looking for one of the best wineries in Georgia. Nestled in the beautiful rolling hills of the Georgia plains, this ten-acre farm sprawls through the hills and is the home to a 6,000-square-foot Tasting Room and Vineyard Cafe.
There is also a historic manor home on the grounds, along with pecan trees that are more than two hundred years old. (Hence the name Nutwood Winery.)

With both indoor and outdoor seating areas, you can find a comfortable place that you find ideal for enjoying your wine. With a selection of light bites to choose from and outdoor activities to participate in, the entire family will be able to be entertained and enjoy their selves while visiting the Nutwood WInery.

The cafe menu is quite intriguing. You can find everything from pork tenderloin sliders, salads, fruit and cheese boards, and homemade honey wheat rolls to BLT pesto grilled cheeses, baked brie, quiche, and chocolate peanut butter grilled cheeses served with a broccoli raisin cauliflower salad and homemade pickles. You will want to pair these delicious eats with one of their impeccable wine. Maybe the Jolene White Muscadine, Plantation Honey, or the Butter Pecan Chardonnay will be of interest to you!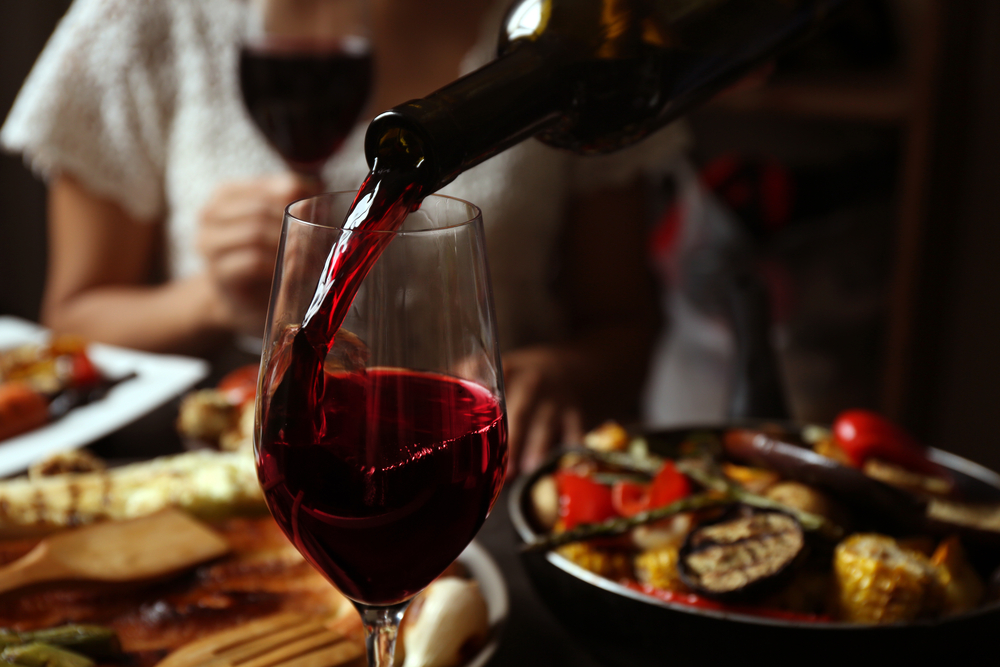 Wolf Mountain Vineyards
Sitting among the best wineries in GA is the Wolf Mountain Vineyards. This is a hillside vineyard that offers tours, tasting flights, and dishes from their airy cafe for lunch and Sunday brunches.
Located in Dahlonega, the Boegner Family is thrilled to present their winery to guests. Featured in the 2021 Southern Living Best of Summer addition, Wolf Mountain welcomes leashed puppers on their lower-level Tasting Room patios.

This winery proudly holds many awards for its wines, including the Best of Show and a double gold medal from the San Francisco Wine Competition. Their private reserve Cabernet Sauvignon also won a gold medal at the San Francisco Chronicle Wine Competition. When arriving at Wolf Mountain for a wine tasting, be sure to arrive as early as possible as it is much less crowded earlier in the day.
Ellijay River Vineyard
Ellijay winery is located on top of the hill near The Barn. Established in 2010, Ellijay River Vineyards is on nearly twenty acres of what used to be used as cropland along the Ellijay River in the North Georgia mountains. Sitting at 1400 feet above sea level, the vineyard is able to grow successfully in the sandy soils on the inside bend of the river.

To visit the vineyard, you will need to make an appointment; you can contact the owners by email or phone. Sitting along the wide flat and wide river in the greenery surrounding the water is an absolutely charming place to enjoy your glass of wine. So, grab yourself an apple, artisanal cheese, and a rocking chair by the river, and get ready to enjoy some incredible wine at one of the most relaxing wineries in Georgia.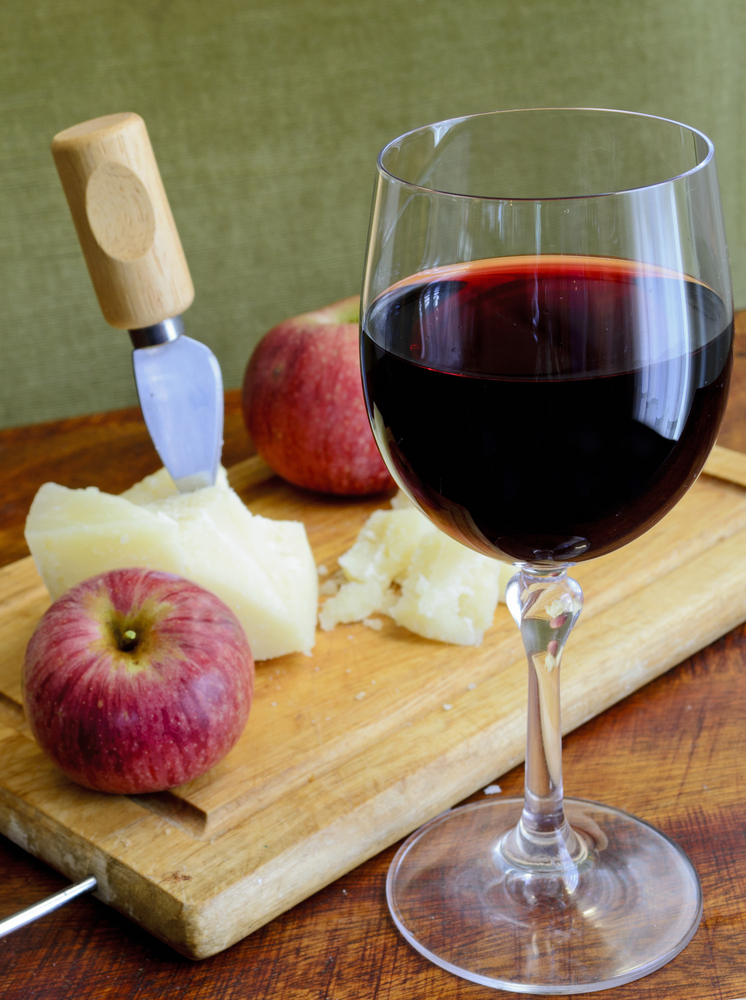 Habersham Winery
Looking for a winery near Helen? The Habersham Winery is actually in Helen and is one of the oldest and largest wineries in Georgia. At Habersham, you can enjoy tastings seven days a week, gift shopping, and live music when you visit. They have announced that they will now be doing a Creekstone After Hours music series at Creekstone Winery, which is just three minutes away from Habersham.

Since 1983, many of the finest wines to come from Georgia have been produced at Habersham. Their commitment to quality begins with a careful monitoring of the vineyards and the grapes hanging from the vines. All of the attention to detail that they take throughout the crushing, fermenting, and aging processes allow for the creation of incredible wines.

Their Habersham and Creekstone labels include a variety of vinifera wines and blended wines of vinifera and French-America grapes. They also have a Southern Harvest label which is wine made from those delicious Southern Muscadine grapes. You will find wines there that are fermented in American, Hungarian, and French Oak barrels. The attention to detail and thoughtfulness in every step of the wine-making process makes Habersham one of the best wineries in Georgia.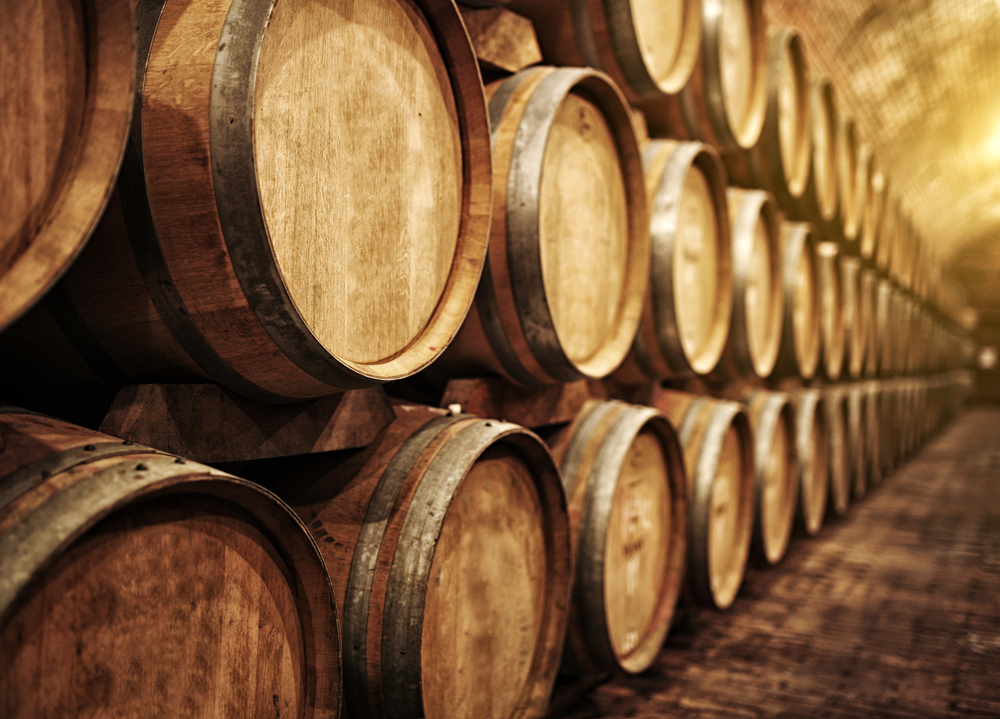 Kaya Vineyard and Winery
Kaya Vineyard and Winery is located in the heart of Georgia wine country. Georgia vineyards are plentiful in this area, but be sure not to overlook Kaya. It is one of the largest vineyards in the Dahlonega area. Sitting 1600 feet about sea level on the apex of a ridge, this winery offers incredible mountain views from the tasting room.

The sweeping view of the Blue Ridge Mountains and lush vineyards is something you won't want to miss. Kaya is one of the best wineries in the South for a getaway! The area that the winery is in is a truly exquisite place for a getaway. You can enjoy the great outdoors for a little longer by booking a stay at one of the luxury cottages in the most incredible location.

At a wine tasting, you can choose five wines; no reservations are required! Choose from a selection of dishes to enjoy with your wine. You will find things like whipped goat cheese, arcadian harvest salads, and pork belly burnt ends served with cornbread, cole slaw, and chopped green onions. Of course, you can grab heavier dishes as well, like BBQ pulled pork or a chicken salad croissant.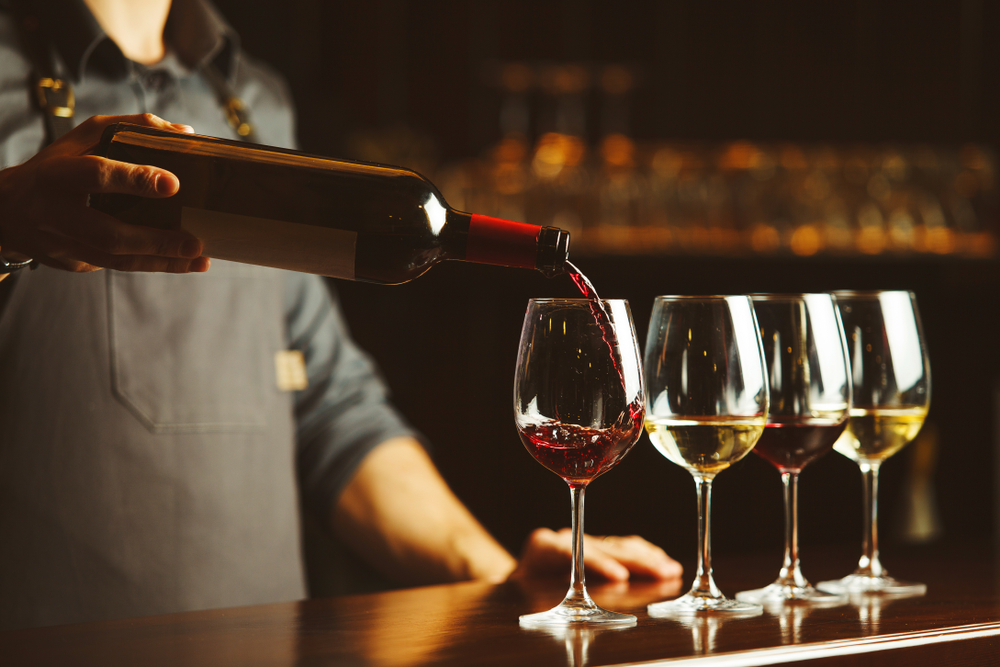 As you can see, there's no shortage of wineries and great wine in Georgia. Dive into the past, taste fantastic wines, enjoy the beautiful GA scenery, and relax in stunning settings, at these breathtaking wineries in Georgia. The Georgia wine country is calling your name. Where will you go first?