Are you looking for wineries in the South? You are in the right place. In this article, we will walk you through the best southern wineries, and vineyards in the south so you can make the decision about which one to visit. We have picked one vineyard in each state so wherever you are going in the south we have a vineyard for you. 
When you are thinking about visiting wineries in the US you probably don't think about wineries in the South and particularly the Southeast. But you would be surprised. With hilly areas, tropical and arid climates, and rich soil, grapes grow well in this area. The soil produces a wide range of reds, whites, fruit wines, and some rose.
The wineries in the south have of course made the experience special too. Gone is the fussy old-school feel of some of the European wineries and in is no-fuss southern hospitality. They are welcoming, have amazing views and have beautiful patios for you to enjoy a sip or two.
The wine from this region will probably taste different from what you are used to. The wine is fruity and tends to be a bit sweeter.
So let us walk you through the best wineries in the south that we feel are well worth a visit.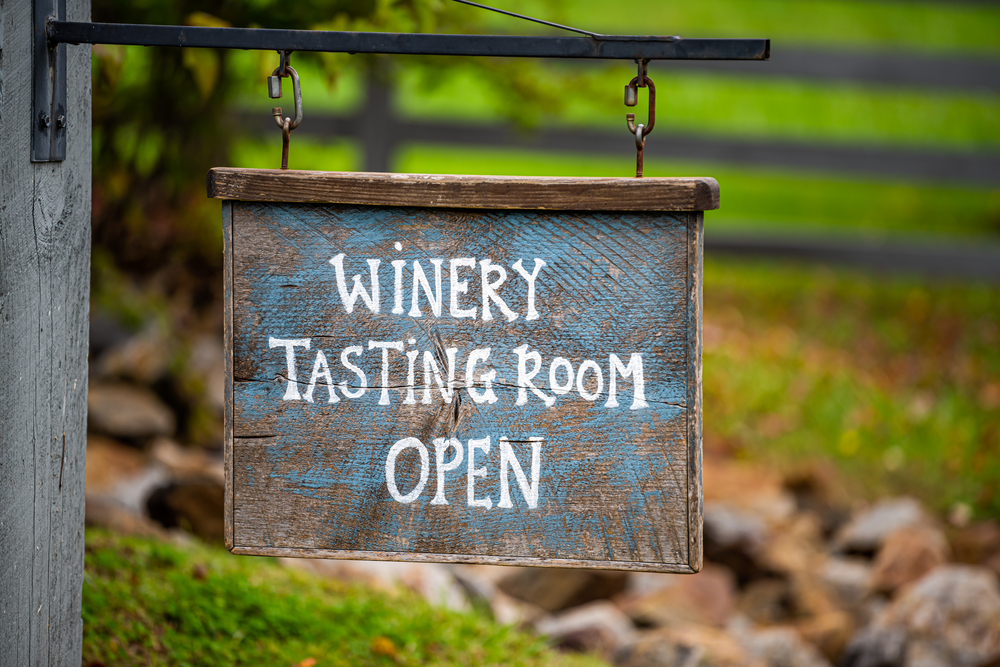 12 Dreamy Wineries In The South For A Getaway
Duchman Family Winery, Texas
This winery might be in Texas but it wouldn't look out of place in Tuscany. The winery resembles a Tuscan villa and the scenery is beautiful. This place also serves charcuterie boards, and homemade pizza to complement the wine if you need another reason to visit.
Located in Driftwood in the heart of the state's most notable wine area, Hill Country. The vineyard is on a ridge with a stunning view over the Appalachian Mountains.
The Duchman Family Winery was founded in 2004 and makes wines similar to Vermentino, Sangiovese, and Dolcetto. They use Texas-grown fruit exclusively and aim to produce food-friendly fine wine.
The winery was listed by HGTV as one of the 20 most picturesque wineries in the country and when you visit you will see why. This place is more than just a place to taste a wine it really is a whole experience.
And if you end up liking the wine a bit too much you can book one of the four luxurious, on-site cottages.
Definitely one of the southern USA wineries that you should pay a visit to.
If you are in Texas you might want to see some of these cute towns while you are in the area.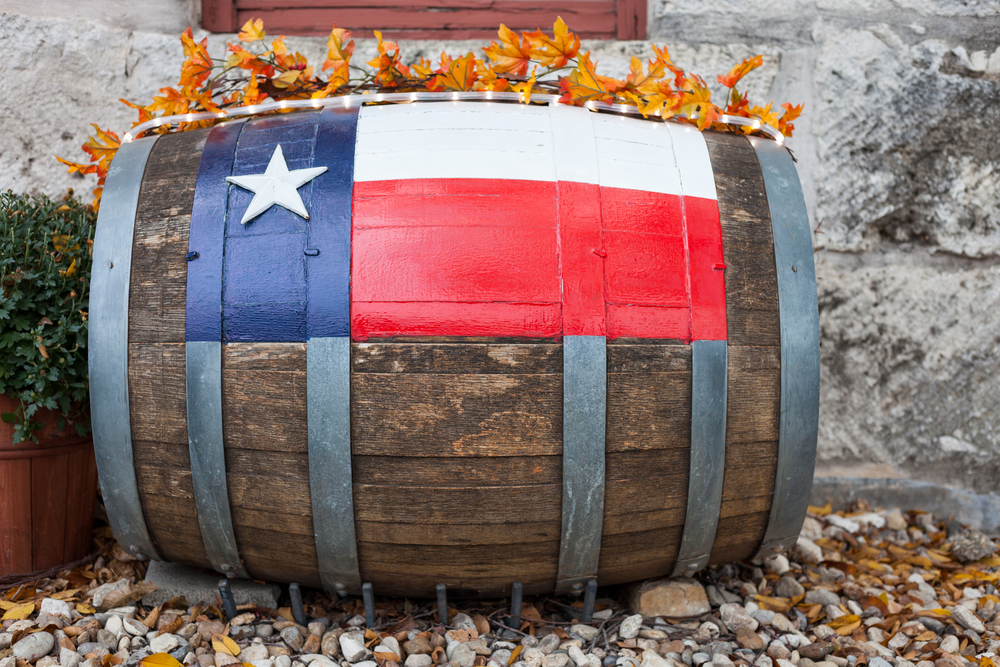 Banner Elk Winery, North Carolina
Banner Elk Winery is the most acclaimed commercial winery in North Carolina's High Country. Nestled in the Blue Ridge Mountains, the setting is idyllic and it offers luxurious accommodations.
We put together this amazing list of things to do in Banner Elk for you to check out before you go!
The winery specializes in French-American and American varietals and they have won many awards. The Tuscan-inspired lakeside villa offers some incredible accommodations and you can even hire this place out for weddings.
The winery started in 2005 and really does offer everything from an afternoon spent wine tasting to a stay in luxury where you can relax with a glass of wine and take in the incredible view.
If you are thinking of visiting a winery in the south this would be high on your list.
If you are thinking of spending some more time in this state take a look at our 15 Fun North Carolina Road Trips For Your Bucket List.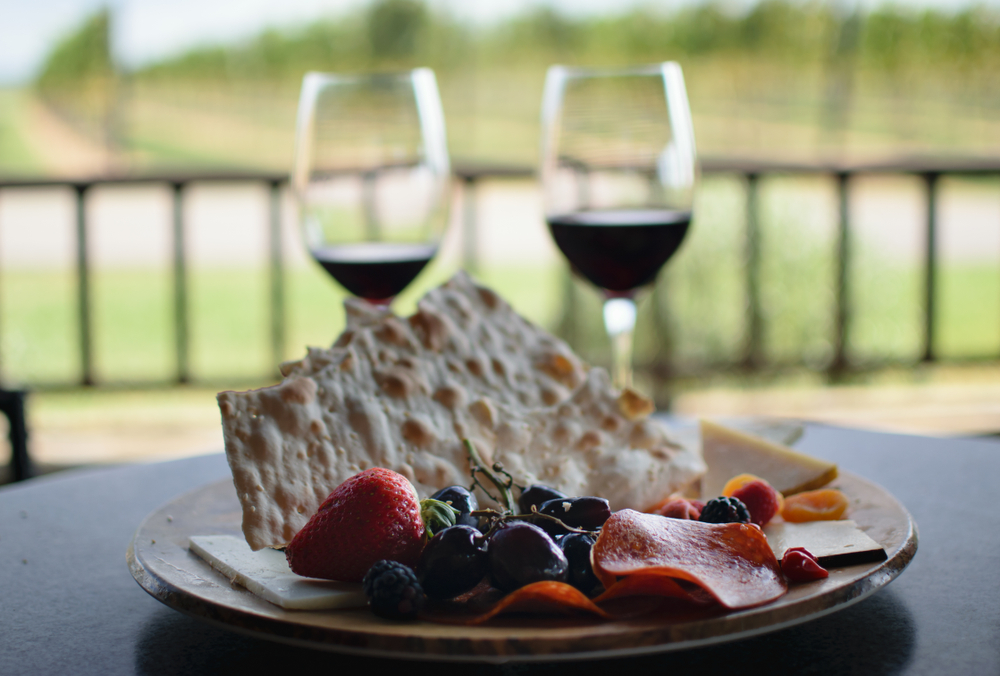 Victoria Valley, South Carolina
Styled after a French Chateau sitting on a 47-acre site chosen to produce the Vinifera Wines that you taste today. The chateau has a tasting room, gift shop, and deli.
The vineyard praises itself for having a European attitude and flavor to its wine.
This place is beautiful and there is nothing like sitting on the terrace sipping this beautiful wine.
Why not stay in this Sate longer and go on a South Carolina road trip?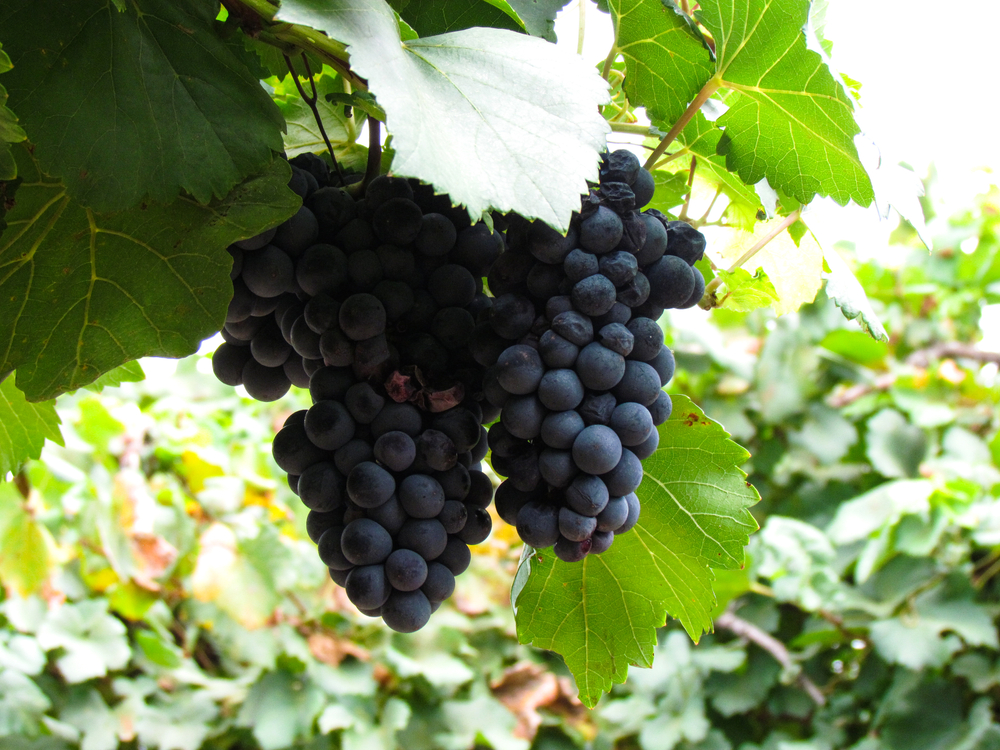 Arrington Vineyards, Tennessee
25 miles from Nashville and co-owned by Country Music artist Kix Brooks and this winery is a whole experience. The 95 acres of property has five tasting rooms, gorgeous views, shaded picnic areas, live music on weekends (April to November), and 16 acres of vineyards.
The wine is pretty good too winning several awards. Its doors opened in 2007 and ever since the opening they just keep striving for what they call the wine country experience.
The vineyard also has a house where they have wine experiences. The barn hosts music weekends during the season at the weekend and the pavilion which offers snack foods and tasting.
This place is more of a destination than a vineyard and it is well worth the visit. It a great day out and a really pleasant place to enjoy a glass of wine or two. And added bonus you can bring a picnic and sit on the hillside and watch the world go by.
If you are spending longer in this area and are anywhere near Gatlinburg, check out these fun things to do.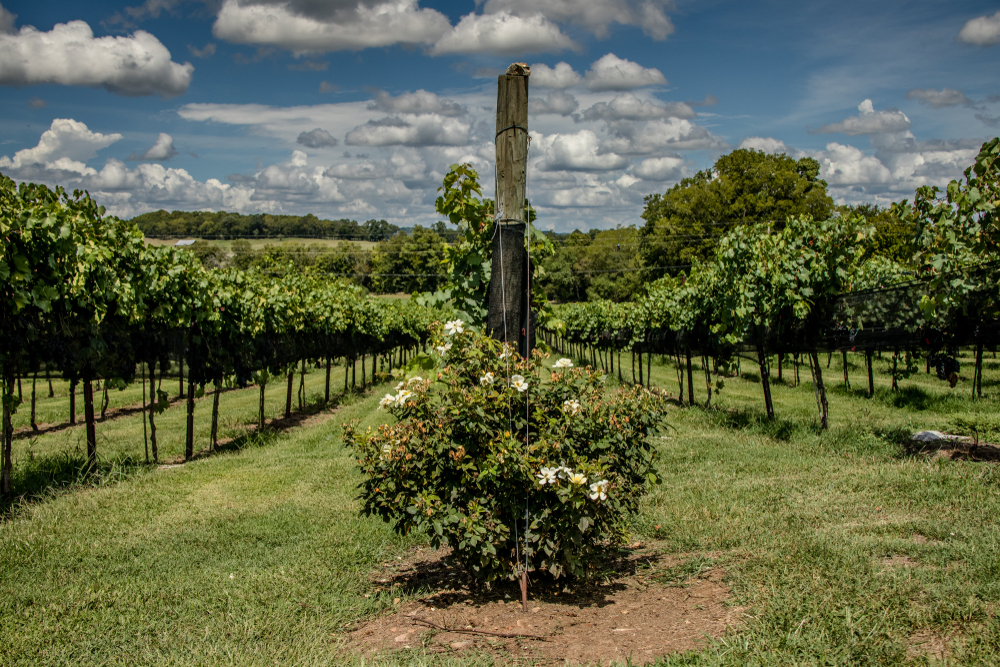 Potomac Point Winery & Vineyard, Virginia
In Stafford, Virginia this winery was designed to look like a Mediterranean estate and it really is beautiful. It's surrounded by forests and lush vineyards with pathways to explore.
You could be forgiven for thinking you are in Tuscany. You will feel like you are miles away from anywhere.
The vineyard offers wine tasting and a bistro and the outdoor patio with fountain centerpiece is just delightful.
The winery opened in 2007 as a lifelong dream of the owners. This place really is a destination and the food is incredible, a real experience well worth taking part in.
While you are in the south check out these 15 Haunted Places In The South That Will Creep You Out!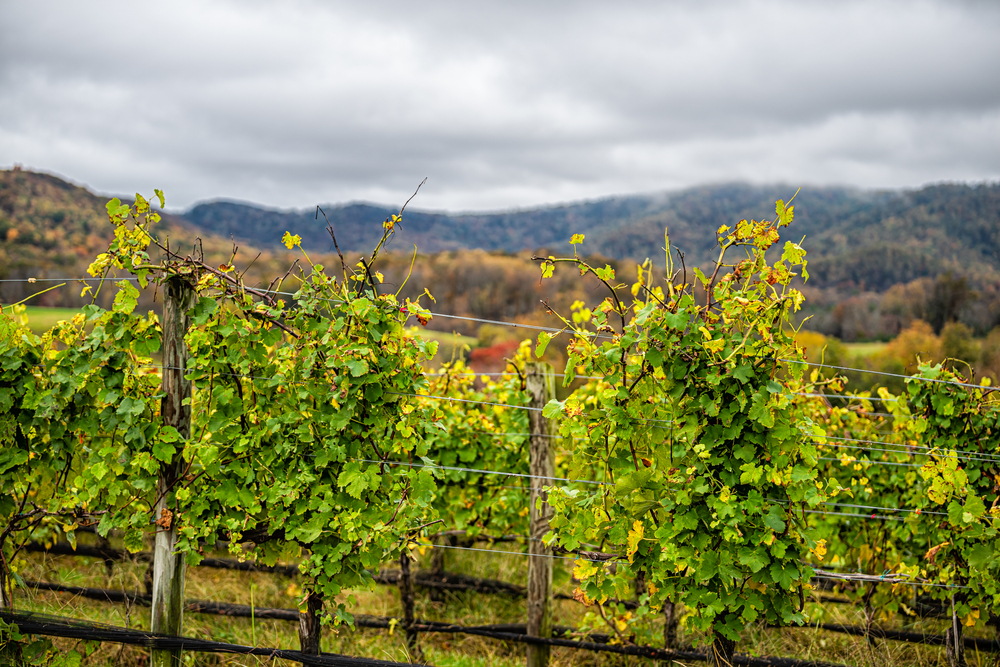 Schnebly Redland's Winery Florida
The southernmost winery in the States Schneblys is huge, beautiful, and offers lots to do. The wine is sweet made with a variety of exotic tropical fruit.
The surrounding scenery is beautiful. The winery is grand and the courtyard lush and its an amazing place to have a look around. The tours take you around the estate and show you through the whole wine-making process.
And as if that wasn't enough the winery also has coral waterfalls, palapas huts, and patio tasting which is a real experience. There is also an on-site restaurant which serves delicious foods and they even offer open-air movies on certain evenings.
Such a beautiful way to spend the day.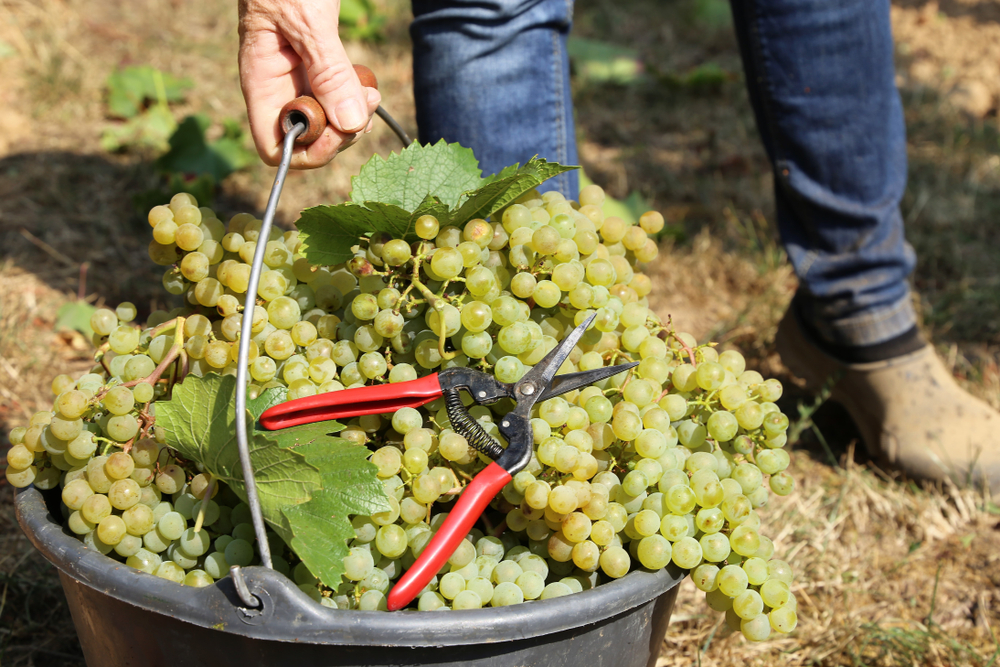 Wolf Mountain Vineyards, Georgia
This winery is stunning overlooking the foothills of the Southern Appalachian Mountains. This 30-acre estate is only 60 miles from Atlanta and makes a great day out. The winery is fashioned after a raised Craftsman-Style cottage that has a very Swiss feeling about it.
There is a restaurant, a bar and a veranda overlook the vineyards, all perfect places to enjoy a glass of beautiful award-winning wine. This place has charm and then some.
It is often compared to wineries in Napa and they limit the amount produced so it can be of the highest quality. The first Harvest was in 2002 and the winery has gone on to produce beautiful wine after beautiful wine each year getting better than the next.
Well worth a visit if you love good wine.
If you fancy exploring Georgia a bit more why not visit some of the cutest small towns in Georgia.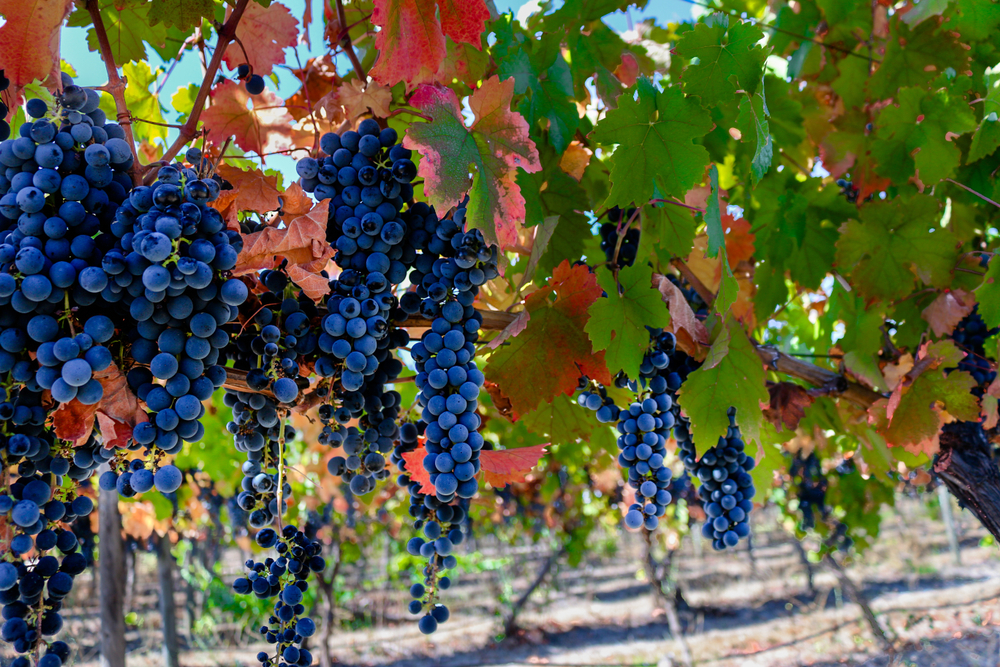 An Enchanting Evening, Arkansas
This is so much more than just a winery as the name suggests it's a place to spend the evening. It's a venue used a lot for weddings and is called the most romantic spot in Arkansas. There is also a luxury cabin and the winery is beautiful too.
The wine tasting is free if you purchase a bottle. the view of the Pinnacle Mountain is absolutely incredible. Oh, and the tasting room is in a yurt.
It best to ring and book beforehand just to make sure there is space available. About a 45-minute drive from Red Rock it's a great place to waste some time. And there is a honeymoon cabin you fancy a romantic stay.
Sating in Arkansas a while? Check out 20 Fantastic Things To Do In Arkansas.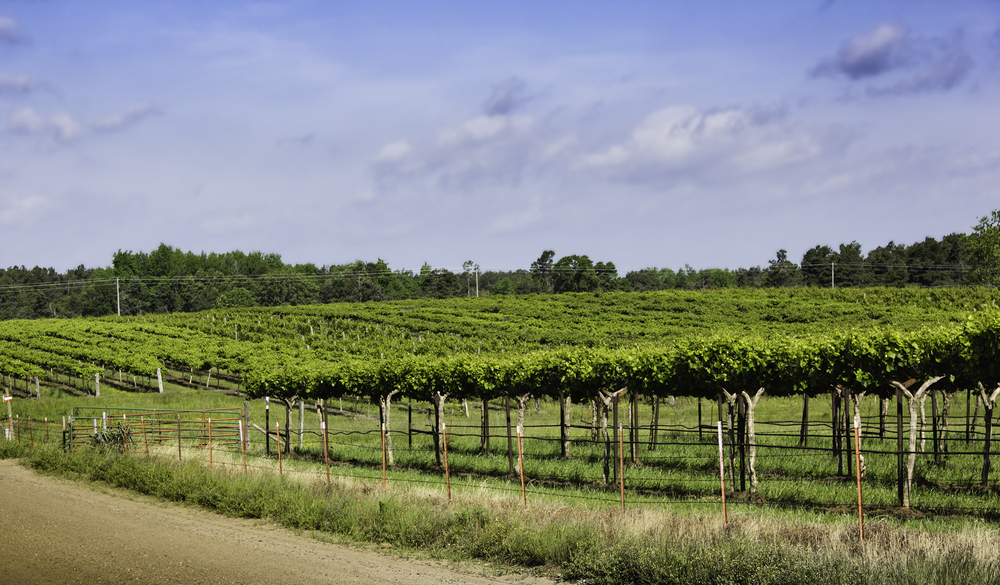 Elk Creek Vineyards, Kentucky
Kentucky's largest winery, if you love wine you will love this place. The tasting room has more than 20 varietals of award-winning wine and two free winery tours are offered each day.
There is live entertainment every Friday and Saturday and dinner specials every Thursday, Friday, and Saturday. And there are 15 lodging rooms, meeting spaces, and a spa so it's the perfect place for a getaway.
Kentucky was the first state in the US to have a commercial winery before prohibition and Elk Creek is built in what is known as Kentucky's Golden Triangle. The first grapes were planted in 3003 and the winery opened in 2006.
One of the great wineries in the south.
Fancy seeing more of the south? 15 Fun Southern USA Road Trips For Your Bucket List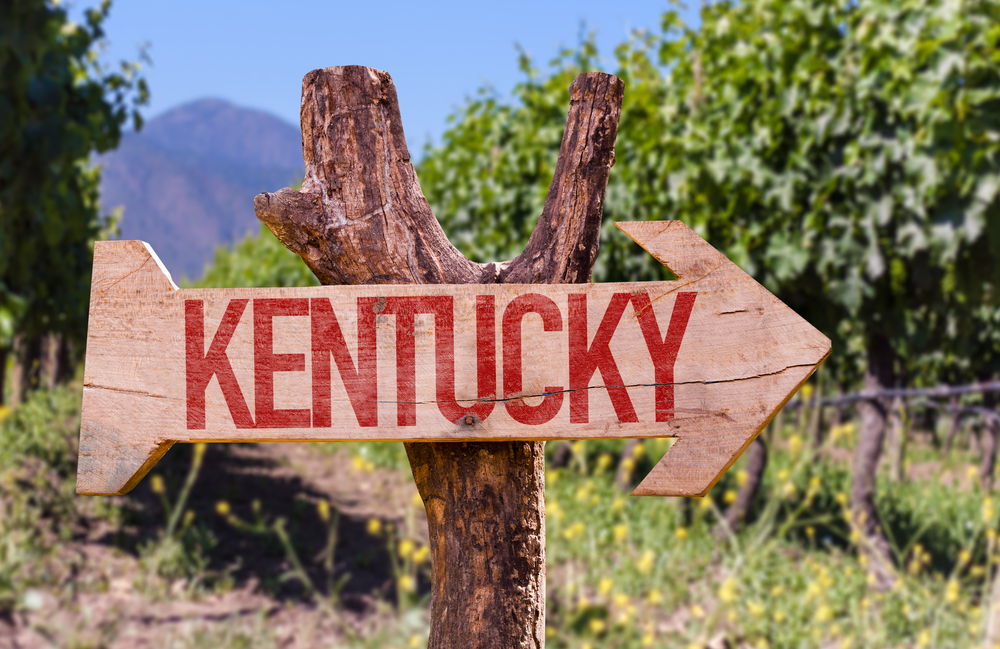 Cat-n-Bird Winery, Alabama
Cat-n-Bird is a different type of winery it doesn't grow its own grapes. Instead, it imports grapes and grape juice from different wine-growing regions around the world and produces there own custom wines.
They use standard wine grapes such as chardonnay, cabernet, and pinot grigio, instead of the muscadines used by most Alabama wineries. Their signature wines are La Rubia, a blend of Chardonnay, Riesling, and Viognier; and a blend of California Syrah, Cabernet, and Zinfandel called the Trinita Cremisi.
They offer tasting every Saturday or you can book an appointment.
This isn't the usual winery but it has an interest and charm all off its own.
Its located in Chelsea Alabama and the winery is the basement of the owner's Matt and Robyn Lyons' house. It's like visiting an old family friend who also happens to produce great wine.
If you are staying in Alabama a while, you might find this helpful. 14 Fun Things To Do In Alabama.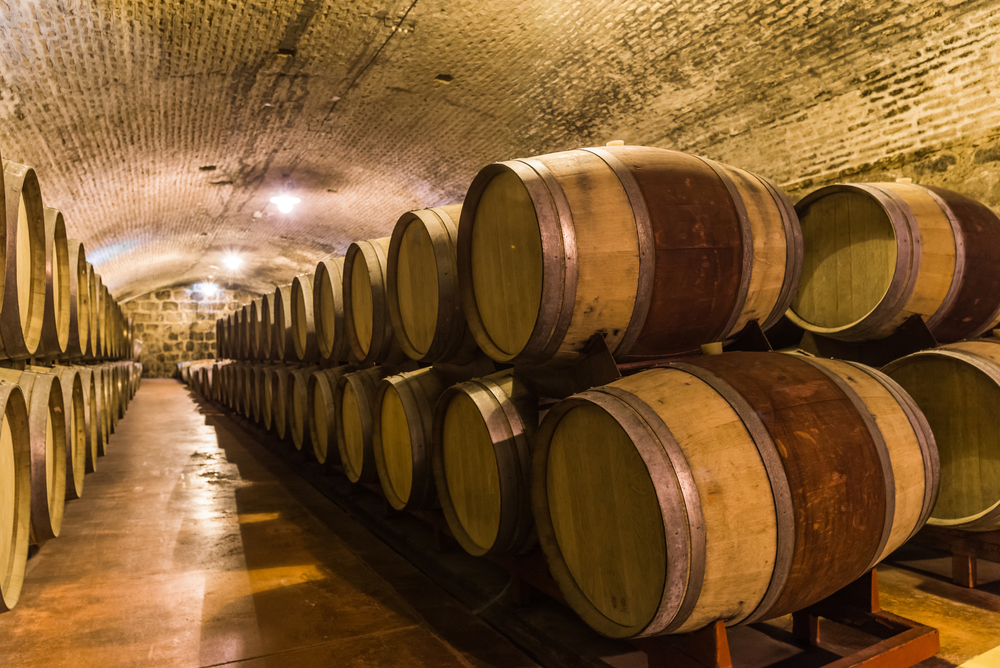 Old South Winery, Mississippi
Founded in 1979 by Scott O' Galbreath Jr and his wife Edeen, the winery has a long tradition of producing wine from the muscadine grapes.
There is a long family tradition of wine-producing and Edeen's grandmother made wine across the street from the present winery.
This is a true family affair with the winery now run by two of Scott and Edeen children with their grandchildren helping out.
A visit here is more like having fun with an extended family but its well worth the trip
If you are staying in this state a while it also has some fantastic beaches to explore.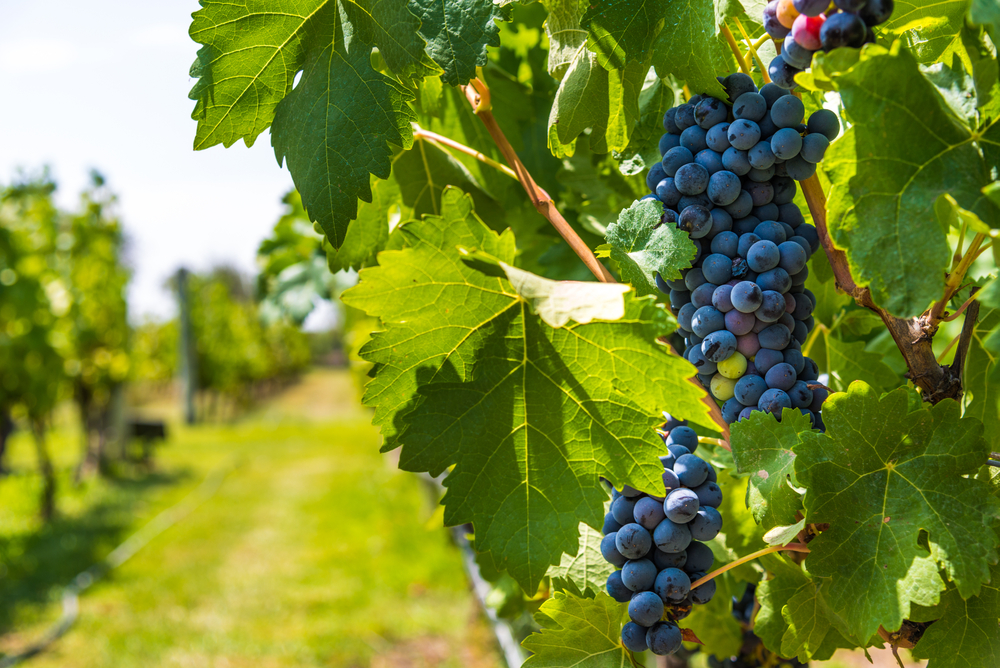 Pontchartrain Vineyards, Louisiana
Pontchartrain Vineyards was founded in 1991, by winemaker, John Seago, with the goal of creating quality wines. In fact, this vineyard is the only winery in the state producing table wines exclusively from traditional bunch/wine grapes.
The winery has a French provincial-style tasting room and visitor's center adjacent to the winery. The views from here are spectacular, especially from the patio. Food is not served but you can bring your own picnic and enjoy it while sipping a lovely bottle of Pontchartrain Vineyards wine.
This winery puts an emphasis on producing wines that go well with local cuisines and a lot of the wine goes to local restaurants.
Thinking of exploring the south more? 15 Magical Secret Spots And Hidden Gems In The South USA.
A lovely wine that can be enjoyed in a beautiful location.
We hope on of these wineries in the south appeals to you and we hope even more that you visit one. There is nothing like supporting the local economy of the places you live or visit, and when it involves wine its an added bonus.
Please come back let us know about your visit we want to know all about it.