Whether your craving crisp ciders, baked apples, or just the fall breeze, apple picking in Georgia needs to be added to your autumn itinerary! You will be able to add these delightful orchards to your list of Best Places To Experience Fall in Georgia!
Gather your cardigan and the apples of your eye for a fun new experience at any of these orchards. The magic of the fields is bound to get you into the fall spirit as you pick a variety of delicious apples! Some of the orchards started over 100 years ago, keeping family traditions close to heart while helping others create new traditions to carry on.
Each orchard will have different apple specialties and seasonal operating hours. Planning ahead will help you get the most out of your trip! There will be shops to pick up the freshest of apple products and brewing in some will be the warm ciders you crave as soon as autumn ends. So, whether you are looking for an alternative date or a family fun activity, apple picking is sure to be a delightful time!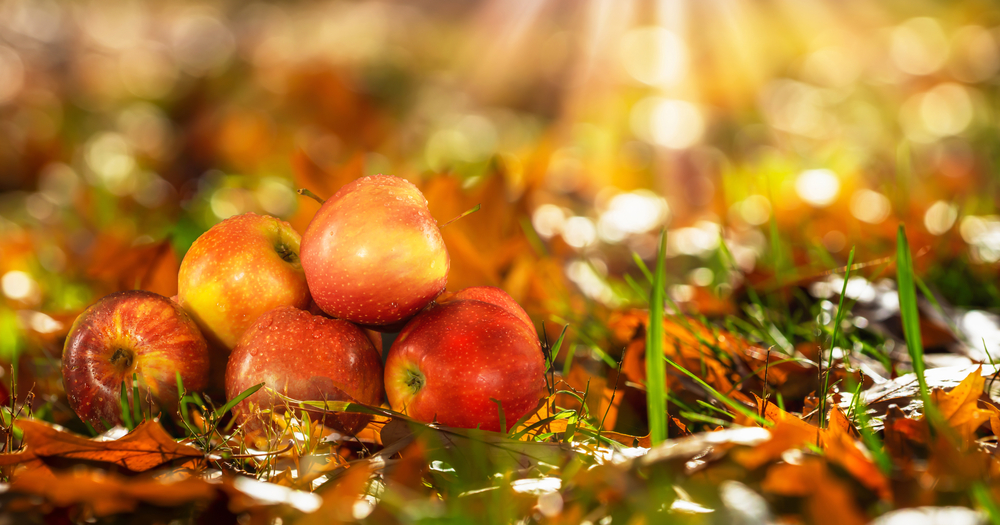 8 Best Orchards To Go Apple Picking In Georgia
Red Apple Barn
Since 1965, Red Apple Barn has grown to become a fall staple in Ellijay, Georgia. The Red Apple Barn is open from August to December 31st and operates Monday through Saturday from 9 am to 6 pm and Sunday from 12:30 pm to 5:30 pm.
From August to November (or until all the apples are picked!), you can stroll through the rows of beautiful apple trees and select your own. In addition to apple picking, there will be pumpkin patches that start in October. There is no better backdrop to a family autumn portrait than apple orchards!
There are tractor rides to the orchards as well. Admission will get you a ride to the apples, an apple cider doughnut, a cup of cider, along with crafts and games for the kids! It is a swell spot for all ages to enjoy.
Bring a picnic to pair with the fresh-picked produce since there places to kick up your heels and rest. Before you head home, stop at the market that carries everything from homemade jams, fudge, apple butter, and so much more! Apple picking in Georgia is a real treat at the Red Apple Barn!
While you are here, make sure to check out some of the Best Wineries In Georgia! Yes, Georgia has wineries, some really cool ones too!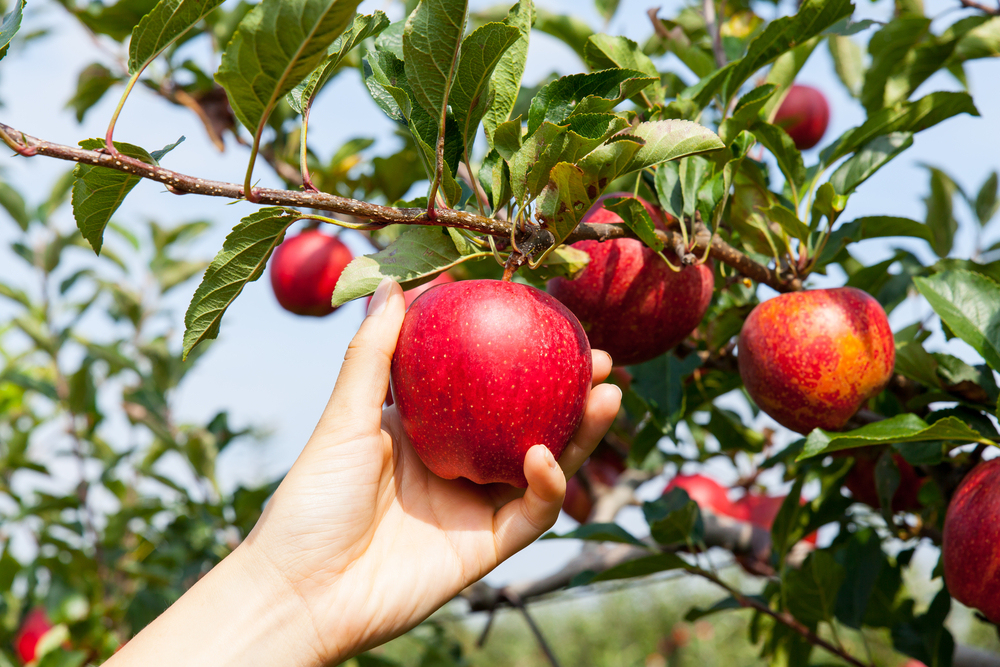 Penland's Apple House
You can really take a bite out of history at Penland's Apple House! The farm has been running since 1936 and continues a legacy of tasty produce. The variety of apples await you. Taste the Jonagold apples that are mildly sweet and tart or sweet Pink Lay apples.
There are about a dozen types that will tantalize your taste buds! There will also be other fruits and vegetables to sink your teeth into. This popular location will bring a smile to anyone that enters the welcoming atmosphere of Penland's Apple House!
Looking for something more refined to warm you up? Bask in the cider sold by the gallon, fried apple pies, and other baked goods. Search for crunchy apples at Penland's Apple House from August to December every day 9 am to 6 pm. Apple picking in Georgia should include this trip to the city of Ellijay to get the most out of your cool autumn days.
R & A Orchards
Rows of trees bare fruit for you at R & A Orchards! Caring for trees year-round since 1947 resulted in delicious produce that you and the family can enjoy from June to November.
Stop by from 8:30 to 6 pm all week except on Wednesday. You are going to have a splendid time at this 150-acre spot in Ellijay, Georgia. Sweet tooths are satisfied with the tasty apples and homemade goods! Jams, ciders, and even vegetable-based products can be purchased at R & A Orchards.
While you are apple picking in Georgia be sure to take in the beautiful scenery surrounding the orchards. The turning leaves of the fall provide an enchanting space for this outdoor activity. Tours are also available when you plan ahead! R & A Orchards is the perfect place to enjoy a hot cup of cider in the autumn air.
BJ Reece Apple House
Get started on your apple picking in Georgia at the BJ Reece Apple House! There is a luscious apple tree calling for you in Ellijay, Georgia. Make your way there Monday through Saturday from 9 am to 6 am and on Sundays from 1 pm to 6 pm. During the prime picking season, September and October Sunday hours are extended from 9 am to 6 pm.
With over 20 varieties of apples, you are sure to find the perfect bite. After you have picked to your heart's content make sure to stop at the market for fresh-baked goodies! There is more than meets the eye at BJ Reece Apple House! Families can have a blast at the petting farm or riding a pony. If you are planning on going with a group there are reservations available for your group outing!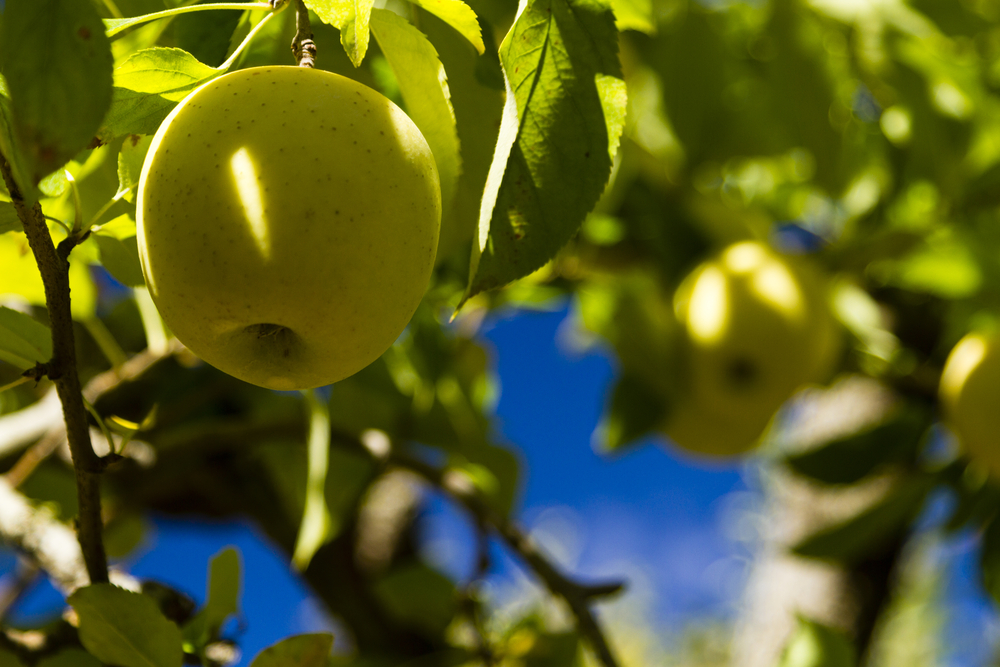 Mercier Orchards
For a decadent slice of Georgia, head on over to Mercier Orchards! This is a treasure that you do not want to overlook in Blue Ridge, Georgia. There is apple picking as far as the eye can see from August to October. Mercier Orchards began its journey in 1943 and continues the legacy of a family farm. Create memories in the orchards Monday to Sunday 9 am to 5 pm.
Take a ride on a tractor to the orchards and you will receive instruction to picking some of the best apples in the south! Their apple-based baked treats are a must-try as well. For gorgeous views and one of the best places for apple picking in Georgia, add Mercier Orchards to your list!
Deep Roots Orchard
Taking a day trip to Deep Roots Orchard will be a delight for the whole family! Apple picking in Georgia coupled with the gorgeous autumn scenery is the best place to bite into some of the most delectable apples!
You can find your next adventure in McCaysville, Georgia which is part of the Appalachia region about an hour outside of Helen. Apple picking is available from September to October.
After apple picking, you can set up a picnic under the shade of the trees. Breathe in the mountain air while participating in any of the social events! Deep Roots Orchard hosts several functions including yoga, movie nights, and live music. The marketplace is full of food to enjoy that is homemade with love!
Aaron Family Orchard
Getting the best tasting apples from Aaron Family Orchard is the perfect family activity! The orchard is open from August to December, operating from 9 am to 6 pm. Dating back to 1938 this family-run orchard is a piece of history that continues to produce mouthwatering apples! Who knew apple picking in Georgia could also be a history lesson?
A few of the apples you can savor are Gala, Detroit Red, Ozark Gold, Honeycrisp, Arkansas Black, and many more! Being able to try the variety of apples is just one highlight!
The views from the orchard are stunning specifically in the fall and you will be planning your next trip back ASAP! Since this fall treat isn't open all year you may want to stock up on the cider sold as well.
Hillcrest Orchards
Nestled in the North Georgia Mountains is Hillcrest Orchards. This is another Ellijay, Georgia gem that will provide you with apple picking from September 1st through October 31st from 9 am to 6 pm.
From November 1st to November 30th the operating hours change to 9 am until 5 pm. Yates, Mutsu, Granny Smiths, and Goldrush apples are just a few of the options to choose from! Plan to come early in the season to get the most of the bounty! Apple picking is only available while there are still apples to pick.
Once you or your little ones have exhausted apples you can enjoy the other attractions Hillcrest Orchards has. During the annual Apple Picking Jubilee, there are museums (apple and moonshine!), an enchanted forest trail, mini-golf, kids maze, and several other fun to-dos! Apple picking in Georgia just became more of a necessity to add to your family traditions!