Are you looking to try some fo the best BBQ in Nashville? We have you covered with our list of restaurants serving up the best BBQ in Nashville!
Nashville is known as one of the food cities in the South, and the specialty here is barbecue! While Nashville BBQ doesn't have its own style like Memphis, or Texas they have its own mix and style.
Each one of the restaurants smokes their meats in-house with a combination of their own rubs and sauces and unique takes. You will find all the popular dishes of pulled pork or chicken, ribs, brisket as well as some unique flavors to Nashville.
Nashville, Tennessee is the perfect place for a weekend get-a-way, and after working up an appetite sightseeing head to one of these delicious barbecue restaurants.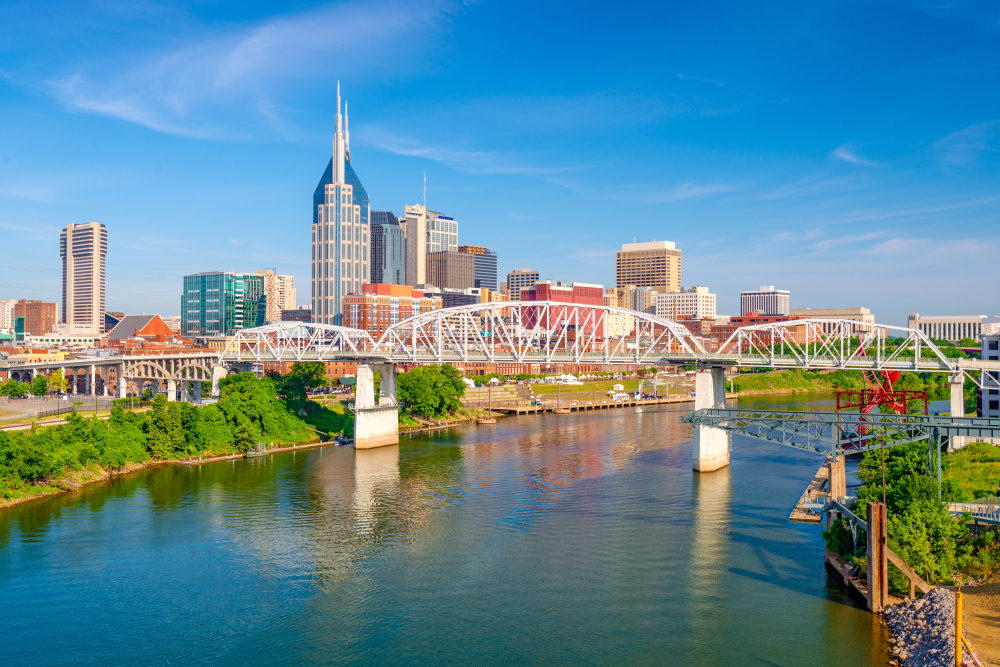 15 Best Restaurants To Get BBQ in Nashville
Martin's BBQ
With three locations in the Nashville area, you are sure to be close to a Martin's BBQ joint! Known as a west Tennessee Whole Hog BBQ style. Each day at 5am a whole hog goes on the barbecue grill for 20 hours over hickory and coal to be served fresh the next day, and you can taste bbq done right here!
Not only are they known for the BBQ, Martin's is known for their wings, brisket, homemade sides and pies all made fresh in house! Try one of the combos where you can try pork, ribs and brisket with two sides. Or try the redneck tacos served with cornbread cakes, a choice of bbq with slaw and Jack's creek sauce or the BBQ nachos.
And don't forget to order a slice of Martha Ann's fudge pie or Nadine's pecan pie for a perfect way to end you meal! You are going to want to put this on your Weekend In Nashville Itinerary!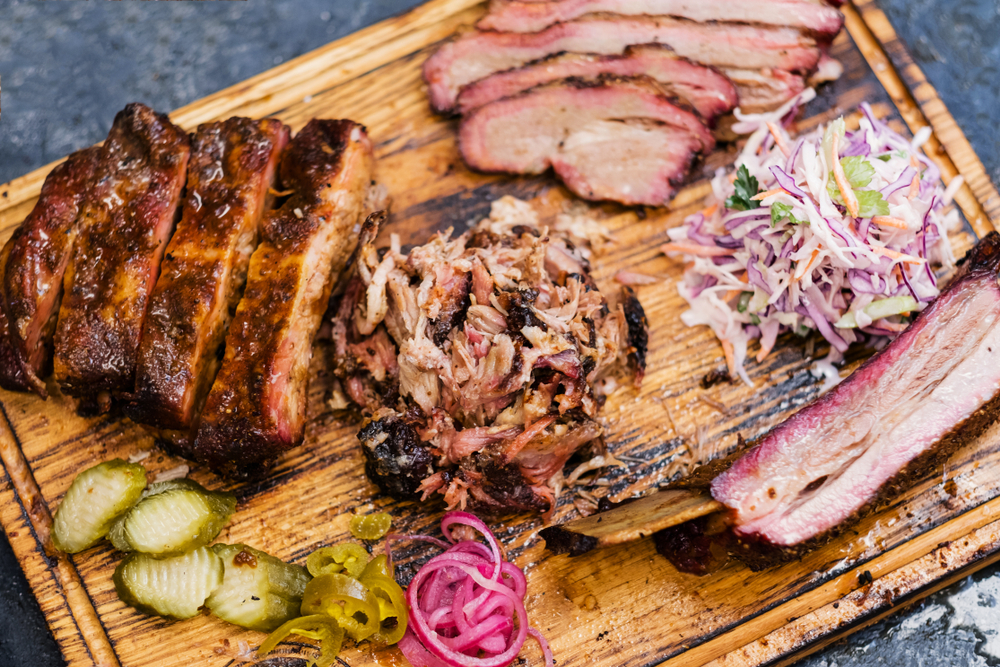 Central BBQ
Central BBQ is a Memphis style barbecue restaurant who keeps their ingredients a closely guarded secret! The fall of the bone meat is smoked over hickory and pecan wood with their special dry rub. The owners founded the restaurant after competing in BBQ competitions and have been featured on several TV shows and magazines.
The motto here is "smoke is out sauce" as the dry rub meat is smoked for over 24 hours with no sauce allowed! The menu here has something fro everyone if your group is looking for BBQ in Nashville. From the sausage and cheese platter, to BBQ nachos, blue cheese chips, and even their no meat nachos!
All barbecue plates come with a roll and side. Try the half slab of ribs that are marinated overnight and can be ordered either dry or wet, slow-cooked pulled pork or chicken, smoked brisket or turkey or if you come hungry order the three meat combo! This is also the perfect place to go if you are having your bachelorette party in Nashville!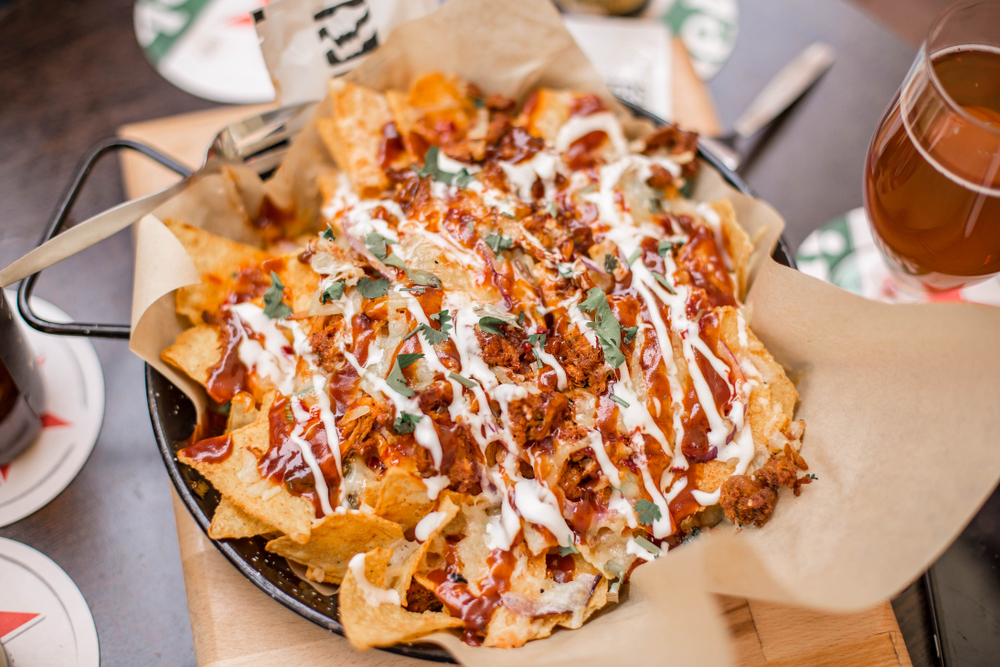 Korean House Restaurant
Are you looking for one of the best Korean BBQ restaurants in Nashville? If so, you will want to try the top rated Korean House. Guests rave about not only the authentic food but also the friendly service. If you have never had Korean BBQ you are in for a treat. Don't forget that all main dishes come with a sampling of sides and this makes for a fun date night or family activity as you cook your own meat at the table!
The most popular dishes here include the beef bulgogi, seafood pancakes, Kimchi pork fried rice and bibimbap. If you are not sure what to order try the complete tasting menu where you can sample all the most popular Korean bbq dishes so you know for future trips what your favorite dishes are.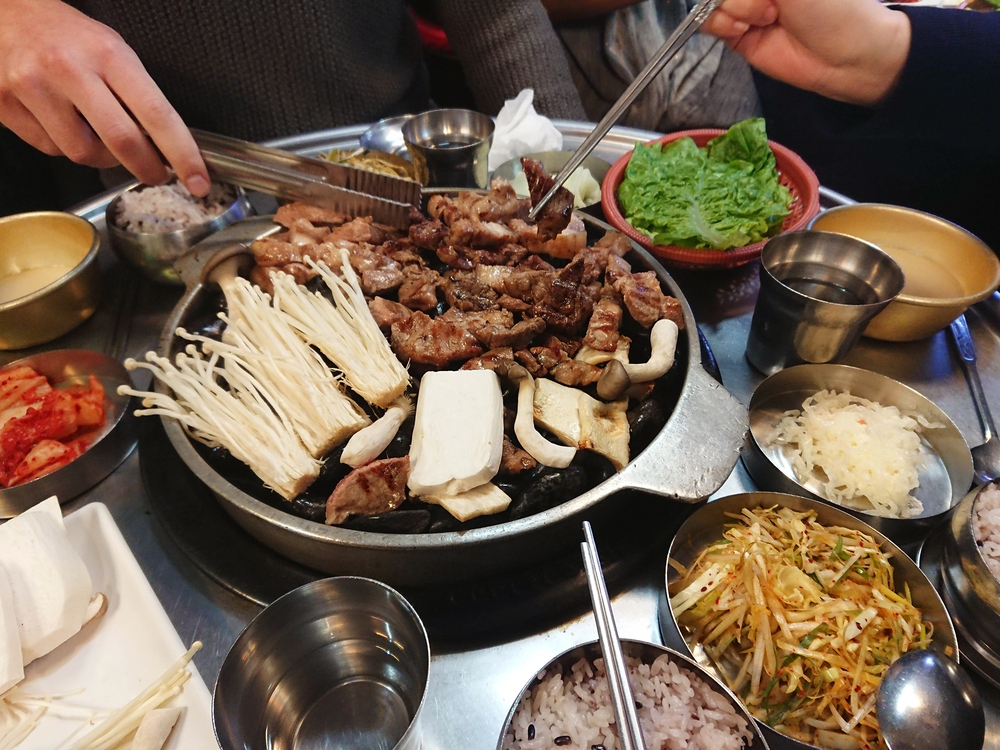 Edley's East
Eadleys East is one of the bbq restaurants located on the east side of Nashville. When you walk through the doors of Edley's you are welcomed into this unique restaurant and bar, where they use local white oak to smoke all meats. Come early because it is first come first serve, with the bbq, sides, and desserts.
If you are looking for bbq in Nashville that you can eat at as a vegetarian, try the bbq avocado plate. For those looking for traditional bbq try the brisket, pork, hot or pulled chicken, catfish or the Tuck special with choice of meat, pimento cheese, over-easy egg, bbq sauce and pickles!
Edley's serves up some unique bbq dishes for carry out. Try one of the family meals like brisket lasagna, bbq shepherd pie or pork and pimento mac and cheese as well as traditional meals for 4!
Peg Leg Porker
Peg leg Porker is one of the family owned and operated Nashville BBQ restaurants. While they smoke all their own meats and make homemade sides, they have partnered with local bakeries for bread and desserts. This is the place to go if you are looking for ribs in Nashville.
You can choose between a half rack ribs or a full rack of ribs with two sides. Pick from bbq beans, smoked green beans, French fries, coleslaw, Mac and cheese and potato salad. They offer a lunch special Monday to Friday from 11 am to 3 pm with a sandwich, side and drink for under $9. Other menu favorites are the BBQ nachos, soul potato ( fries instead of chips), pulled pork, or smoked half chicken.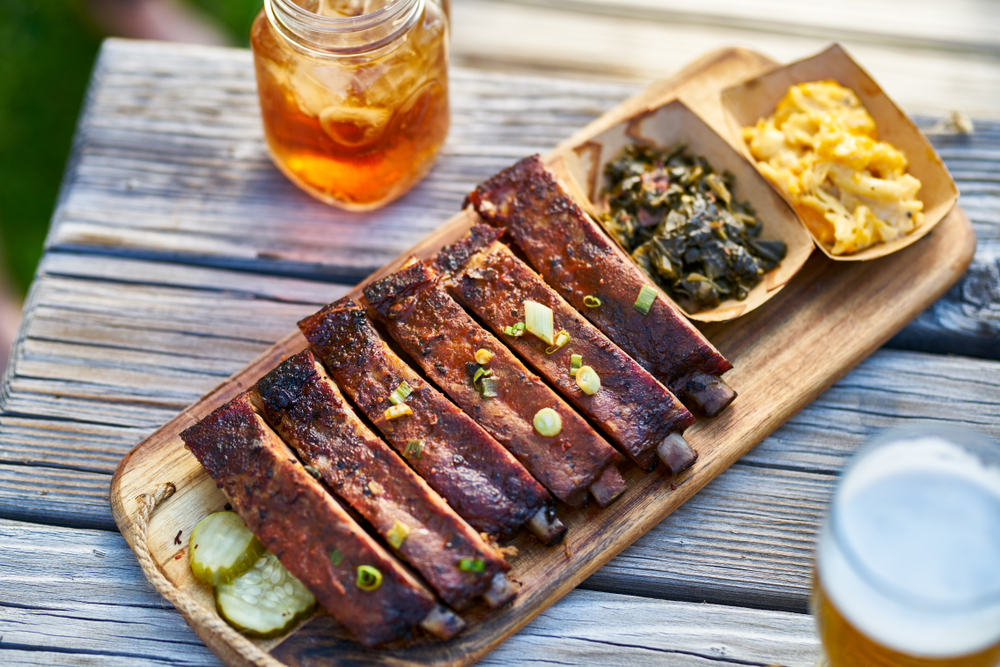 Tj's BarBQ and Fish
Tj's BarBQ and Fish is a combination seafood and bbq restaurant in Nashville. While the building is unassuming the food is tasty. It is worth noting they are a drive- through and cash only. So a great option if looking to pick up something on your way home.
The restaurant has a signature dish for the barbecue lover consisting of pilled pork on cornbread, and for the seafood lover they serve a whiting fish sandwich, and according to the menu it is the top rated in Tennessee. Other menu items include fried fish dinner, catfish, as well a family packs. For barbecue they serve pulled pork on a sandwich, on cornbread, or a dinner plate as well as ribs, smoked chicken and wings.
Jim 'n Nick's
Jim n' Nicks pride themselves on mastering the art of barbecue with traditional from scratch recipes. They have no microwaves or freezers, and instead believe in a low and slow method of smoking meats over hickory wood. You can be assured when dining here everything is fresh!
Try the brisket chili cheese fries to start or the hand breaded onion rings. For the"JNN" classics served with two sides you have your choice between classic pulled pork, Carolina style pork, beef brisket, smoked turkey breast or catfish. If you are having trouble deciding order the Mr. Jim Combo plate with 2 or 3 smoked meats or brisket and ribs.
If not in the mood for barbecue you are in luck as they served JNN burger, or a southern burger with bbq sauce bacon and cheddar cheese as well as loaded potatoes, and bacon garden salad!
The options for barbecue include plates with two sides and cornbread or sandwiches. Choose between pulled pork or chicken, beef brisket, smoked chicken, or smoked bologna and salmon. Or baby back ribs and even a three side veggie plate.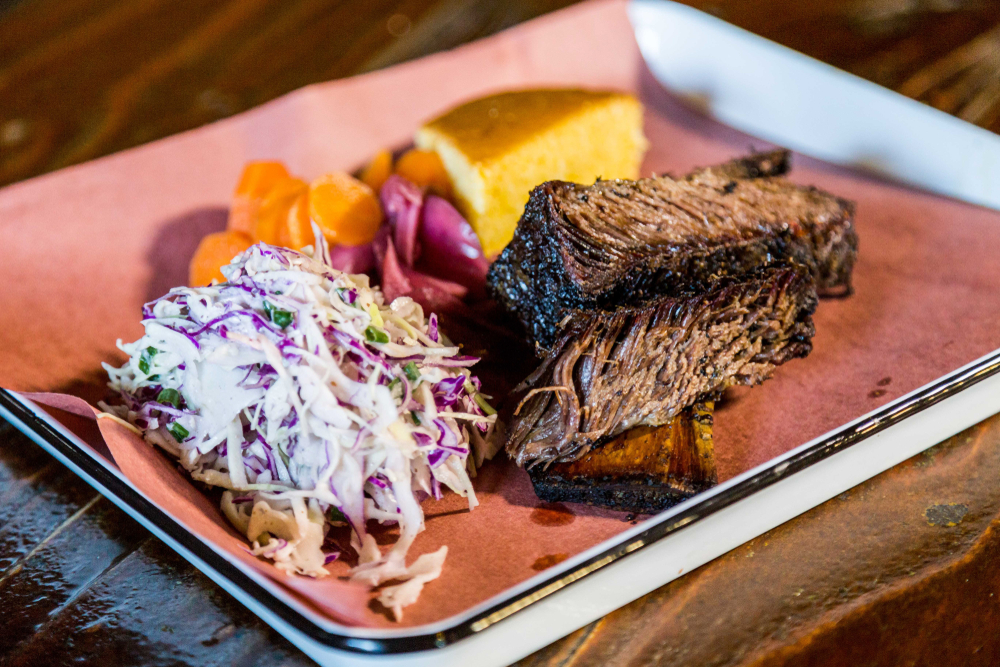 B&C Market BBQ
If you are looking for the best barbecue in downtown Nashville head to the B&C Market located in the Nashville Farmers Market. This is the restaurant to come to if you are just as excited about the sides as the main course, and is located close to all the sights in downtown Nashville.
From the smoked pork egg rolls, to the top rated grits in Nashville you are in for a treat. Try the garlic cheese, buffalo chicken, jalapeño, bacon and cheddar, taco, tomato gravy or pizza grits as one of your sides. Or more traditional sides like baked potato, beans, coleslaw, corn pudding or a healthier option of tomatoes and cucumbers.
Mission BBQ
Mission BBQ is a patriotic restaurant that serves BBQ in Nashville as a tribute to those who have served America, and during lunchtime the do a daily salute to the Stripes and Stars. The motto here is " we are proudly serving those who serve". And since opening in 2011 they have donated over 10 million dollars to national and local charities.
Located in the Opry Mills area, the menu starts with meat market entrees served with a piece of cornbread. You can choose from Texas inspired brisket smoked in Oak, to hand pulled pork or chicken, jalapeño and cheddar sausage, so a sampler platter of them all!
The smokehouse signatures at Mission BBQ include half smoked chicken, salmon, baby back ribs or spare ribs served St. Louis style and a variety of sandwiches. You can make any meal a combo with either one or two sides and a drink.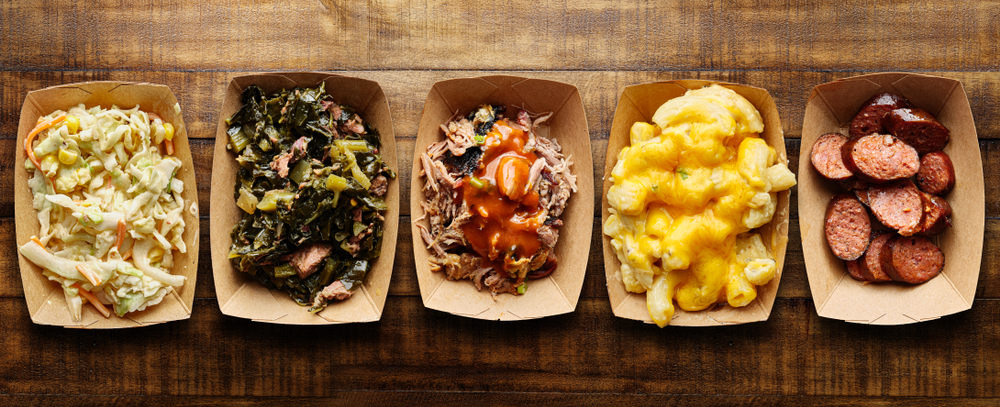 HoneyFire BBQ
HoneyFire BBQ is one of the newest places for barbecue in Nashville. Opened by award-winning Pit-master Shane Nasby serves up his signature smoked meats . Come enjoy some mouthwatering food while taking advantage of the large wrap around covered patios.
The menu here is very large! From wings, nachos, beer battered fries, buffalo chicken dip, sausage and cheese trey and baby back rib egg rolls.For sandwich trays you can try the hickory smoked pulled pork or chicken with the famous HoneyFire sauce. They also serve brisket, wings, and ribs.
Or try one the signature dishes like the Doc holiday consisting of turkey with Alabama white sauce, cranberry and candied bacon or the Southern Shine with pulled pork, fried green tomatoes, pimento cheese and candied bacon! Also served is the Ranch Hand with smoked chicken, queso, candied bacon and ranch dressing.
Jack Cawthon's Bar-B-Que
Since 1976, Jack Cawthon's Bar-b-Que has been a Nashville tradition serving up good old fashioned bbq. With three locations, one on Broadway, one on Trinity Lane and one on Charlotte Avenue. The style of barbecue here is a mix between Texas and Tennessee with brisket and locally inspired sauces.
Barbecue here is served in one of four ways, as a sandwich, jumbo sandwich, plate or by the pound. You can choose between Tennessee Pork Shoulder, Smoked Boston Turkey, Texas Beef Brisket or Smoked Sausage , St. Louis ribs or a combo 2 or 3 meat platter. Or a Veggie side plate as well as a child's portion. For the sides makes sure and try the vegetable or salad of the day ( they have some of the freshest veggies around)!
Also offered are family meals with 2 pints of veggies, pickles, sauce, bread and paper good. Choose from chicken pack, rib pack, family boneless meat pack. They also sell sauces by the bottle.
Make sure to check out our epic list of the Best Things To Do In Nashville At Night for nightlife and more!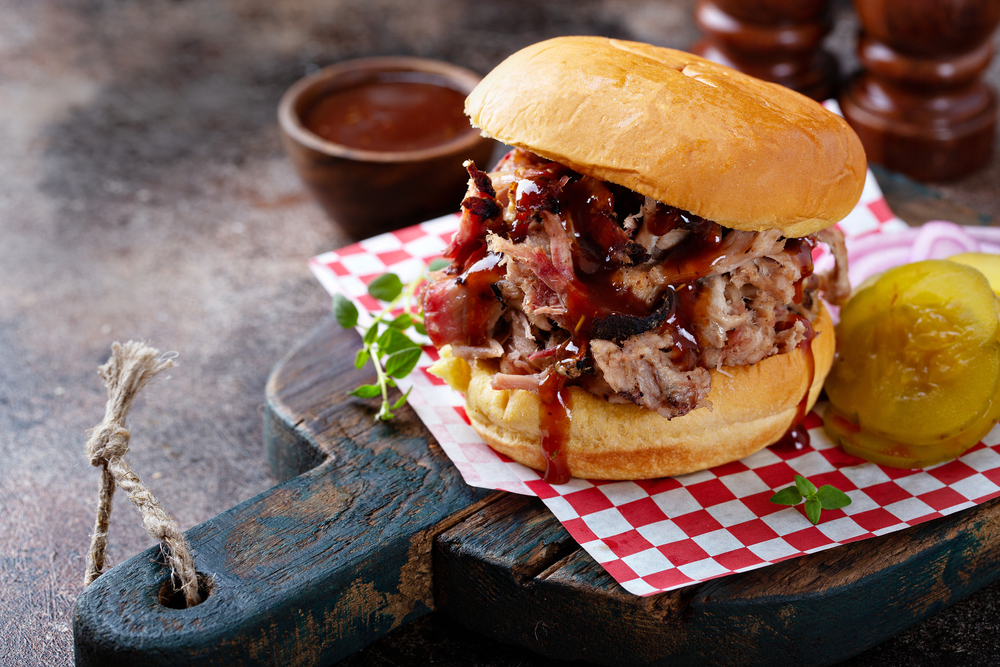 Papa Turney's Old Fashioned BBQ
Papa Turney's Old Fashioned BBQ is another one of the family run restaurants in Nashville, that is located at the marina on Percy Priest Lake. Live music is played noon to close Wednesday through Sunday with a ranging genre from blues to rock and more. So this is a great place to come if you are looking for a fun environment to hang out on the water, watch a sunset and enjoy some great barbecue.
As they are on the water try the smoked catfish sandwich as well as other favorites like pulled pork or chicken, brisket, or ribs. Or bigger plates they serve smokin' hot chicken, rib plates, turkey legs, blues plates with two sausage links. Or try the specialities like the hot links with slaw or spicy cajun gumbo.
Tex World Famous BBQ
For over 30 years Tex World Famous BBQ has been serving up homestyle meals. If you are looking for bbq during lunch this is you spot as they are only pen from Monday through Friday from 11 am to 2 pm to try the in-house smoked meats, homemade southern style sides and cornbread come.
With the red plaid table clothes and red lunch trays this is a no frills restaurants that focuses on the food. Try one of the lunch plates with beef brisket, pulled pork, barbecue baloney, smoked turkey breast or sausage, and if you come in on Thursdays you are in for a treat as they only smoke ribs one day a week!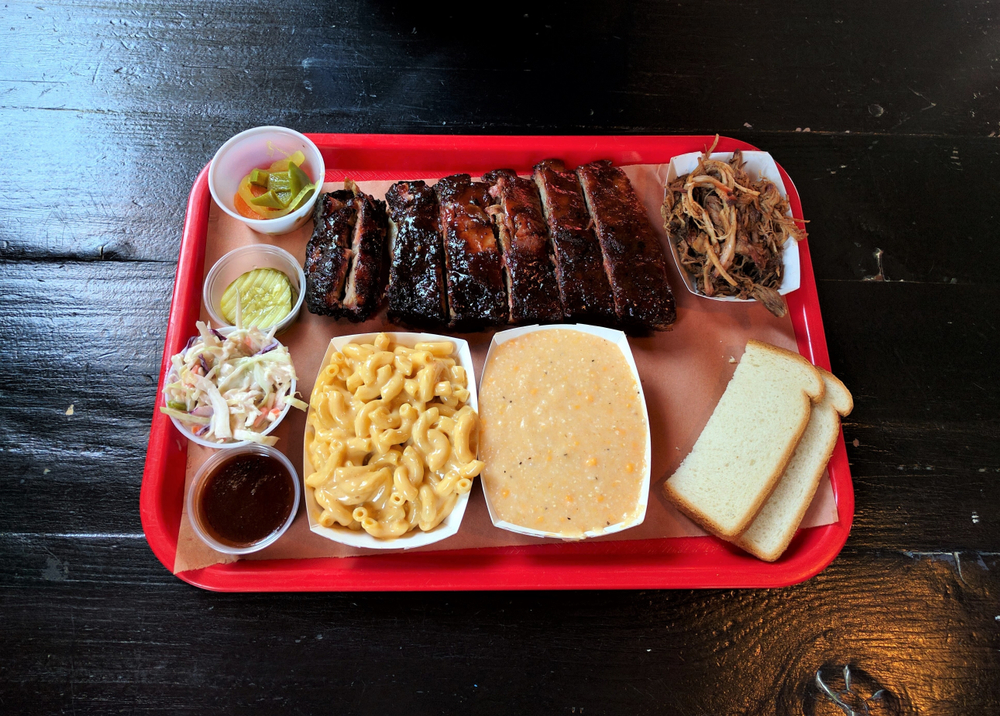 Hugh-Baby's
Hugh-Baby's has three locations in Nashville to choose between, one on Charlotte Ave, one in east Nashville, and on in Berry Hill. The motto here is "Good.Simple.Food" at this burger and barbecue joint.
The menu features their custom beef patty burgers, try the BBQ with pulled pork, and grilled onion, or the veggie burger and on Fridays only the Slugburger made with fresh ground pork from Cornith.
For barbecue sandwiches try the pulled pork, smoked bologna, smoked turkey club, or the fried chicken sandwich. They also serve hot dogs.
The Gambling Stick
The Gambling Stick is a barbecue restaurant in Nashville that prides themselves on using all local, and seasonal ingredients. Starting with the meat that is all pasture raised from Porter Road Butcher and smoked over native Tennessee cherry wood, with sides all handmade in small batches featuring locally grown roduce.
The pride themselves on ethically sourced ingredients as well as minimizing the impact on the environment. Please note the Gambling Stick is pick up only. You must try the cornbread bowl topped with burnt end baked beans, meat, applewood slaw and pickles.
Try the pigket, chicken, beef short ribs or pork shoulder for something a little different. Sides include deviled egg potato salad, cornbread , buttermilk apple slaw, and homemade pickles.