Are you in search of the best food cities in the South? If so, then you've come to the right place! Visiting these cities is a must for any food lover.
If you think the south is just soul food, think again! From the delicious wild turkey of Alabama to the mouth watering barbecue of Texas, some of the best food cities in the USA can be found in the south.
Be sure to leave room for dessert, though, because the south knows how to satisfy that sweet tooth. With southern staples like banana pudding and pecan pie, the only question is how long of a nap you'll need afterwards.
On top of delicious meals, the southern hospitality is real in these cities. Not only will you enjoy some of the best food in the south, but you will get to experience some of the best places to eat in the south.
Gather up your foodie friends, loosen that belt, and get ready to explore these amazing food cities in the south.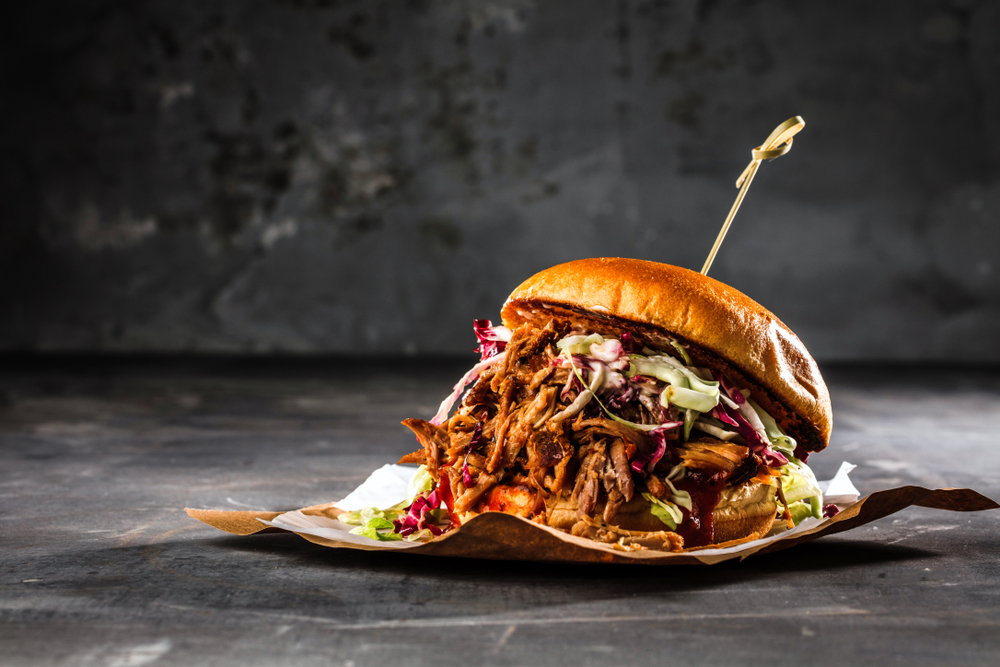 14 Best Food Cities in The South USA You Must Visit
Huntsville, Alabama
As one of the most beautiful cities in Alabama, Huntsville has attracted residents from all over the world. This diversity is fantastic for the food scene, as this city boasts some of the unique restaurants in the entire state. Whatever your tastes are, Huntsville has just the food for you.
If you are looking for a classy twist on southern comfort food, Huntsville has that! The Purveyor is one of the best restaurants in Huntsville, and it is clear to see why. Where else can you chow down on some southern-made corn bread before enjoying a Wagyu Beef taco that is sure to make you feel fancy.
Looking for barbecue? Think Huntsville! The city is littered with local barbecue spots that make you feel right at home. One of the coolest barbecue places in Huntsville is Pig-N-Out, where they have definitely benefitted from the diversity of the city. You can grab some traditional Alabama pulled turkey in white sauce, or you can venture out and try their Korean barbecue.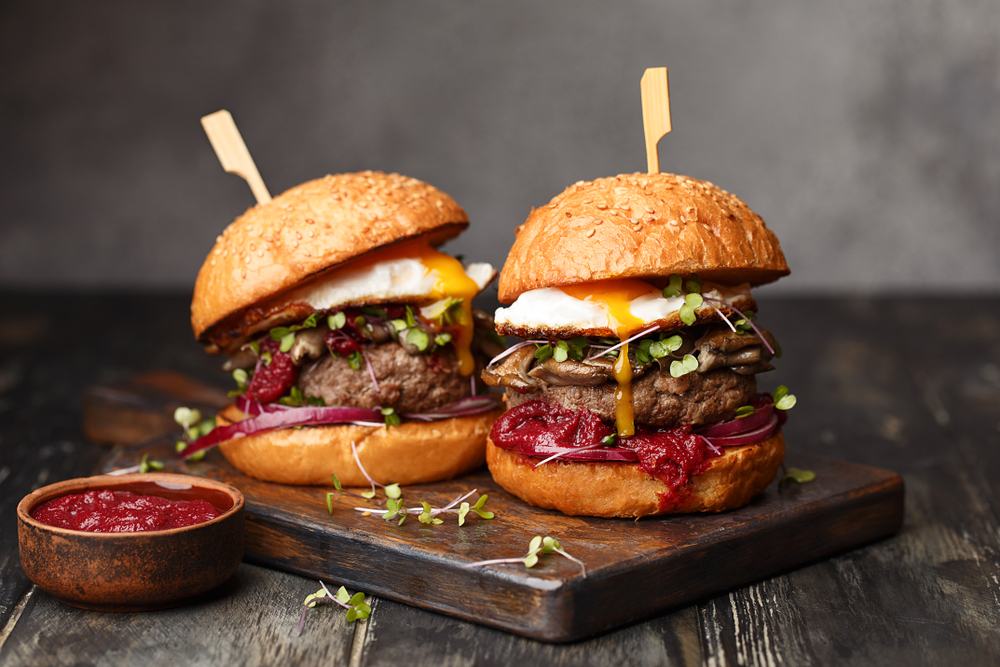 Little Rock, Arkansas
Little Rock may not stand out as a city known for food, but it definitely punches above its weight. Sandwiched between culinary heavyweights like Texas and Tennessee, Arkansas has had to carve out its own space with some iconic foods. Nowhere is that more apparent than in Little Rock.
Do you love cheese dip? Little Rock prides itself on its cheesy creations. Don't get it confused with queso though, unless you want to make some Little Rock residents very upset. Start out with the original Mexico Chiquito dip, then expand your palette with The Everything Dip from Dizzy's, one of the most whimsical bistros in the south.
Need a little more substance? Good thing Little Rock is also known for its burgers. This secret foodie paradise has been serving up masterpieces between two buns for years. Head on down to the The Big Orange for a wide selection of delicious burgers. Get fancy with the White Truffle and Pecorino burger, or get a more traditional taste of Arkansas with the Hickory burger.
You can't go to Little Rock without trying some possum pie! This unfortunately named dessert is actually quite delicious, a layering of chocolate and cream cheese on a pecan shortbread crust. Stop by Honey Pies to grab a slice of Little Rock, or try any number of their delicious offerings.
Key West, Florida
When you think of Key West, you think of enjoying a delightful key lime pie on the beach. This image does not paint the full picture, though. Key West is more than just a pie town, and is actually one best food cities in the south.
Miami usually gets all of the acclaim, but the Cuban food in Key West is arguably just as good. With gems like El Siboney and Key West Cuban Coffee, you can get a taste of Cuba without having to renew your passport. These places serve up classic Cuban food, throwing in some fresh Key West twists.
A trip to Key West is not complete without trying a conch fritter. The food is so ingrained in the culture that the term conch was actually used to describe the early European settlers of the area. The conch food is actually a local mollusk, battered and fried to perfection. While the fritter is the more popular way to enjoy conch, be sure to try the conch chowder.
It's impossible to talk about Key West without bringing up that delicious pie. With the perfect pairing of sweet and sour, key lime pie is one of the best desserts in the south. This dessert has been perfected in Key West, and it is no wonder that key lime pies from this island all over the world.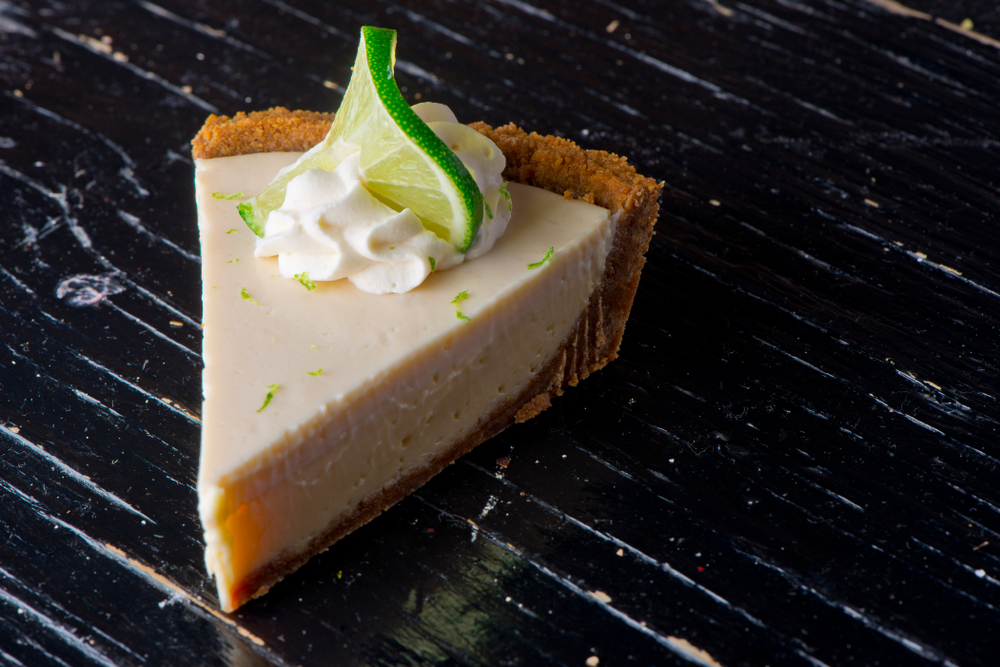 Savannah, Georgia
In recent years, Savannah has transformed itself from a charming small town to a culinary destination, without losing any of that small-town feel. This mashup has lead to some amazing eateries, blending the best parts of Savannah into an unforgettable experience.
The Savannah experience is equal parts delicious food and amazing atmospheres. It's hard to find a restaurant that isn't filled to the brim with personality, and it's even harder to find one that doesn't serve up mouth-watering meals.
The recent growth of the city has led to some very creative restaurant adaptations. The Grey serves up contemporary southern food in a converted 1930s Greyhound Bus stop, with a delicious brunch that puts it squarely on the list of the best restaurants in Savannah. The Olde Pink House serves gourmet twists on classic southern soul food from an the confines of an elegant, 1770s era southern mansion.
One of the staples of Savannah, though, is the seafood. With roots as a port city dating back to the 1730s, Savannah has had some time to perfect seafood. The best example of this is the Pirates' House. Serving as an inn for weary sailors since 1753, this building was renovated in 1940 into one of the seafood hotspots of Savannah, Georgia. Serving a variety of fresh seafood from shrimp gumbo to blackened snapper, the Pirates' House is a go-to for any food lover who wants to walk a mile in these peg legs.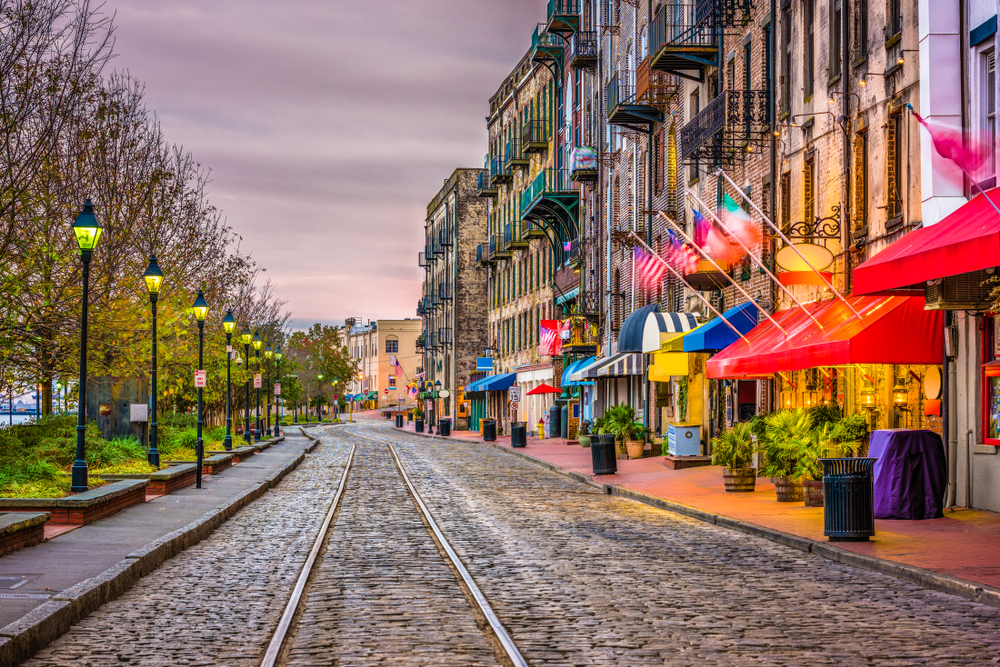 Louisville, Kentucky
A single trip to Louisville is enough to shatter the illusion that Kentucky is just for bourbon. Kentucky features some amazing dishes, and nowhere is that more apparent than in Louisville. Bourbon lovers need not worry, though, as most of this food would pair exceptionally well with a glass of Kentucky bourbon.
While not the official state dish, Kentucky is synonymous with fried chicken. However, the fried chicken from KFC does not hold a candle to authentic Kentucky fried chicken. A trip to Louisville allows you to ditch the fast food and experience fried chicken excellence. Royal's Hot Chicken is the perfect spot to take a seat and dive in to some of Kentucky's finest. Bring some milk, though, as that Nashville Hot dip packs a punch.
An unexpected delight, Please and Thank You bakery and coffee shop is one of the best surprises in Kentucky. Their chocolate chip cookies have received national acclaim, and are routinely shipped across the country to homesick Kentuckians or people that just want to see if the hype is worth it. It definitely is, as these cookies are just the right amount of everything.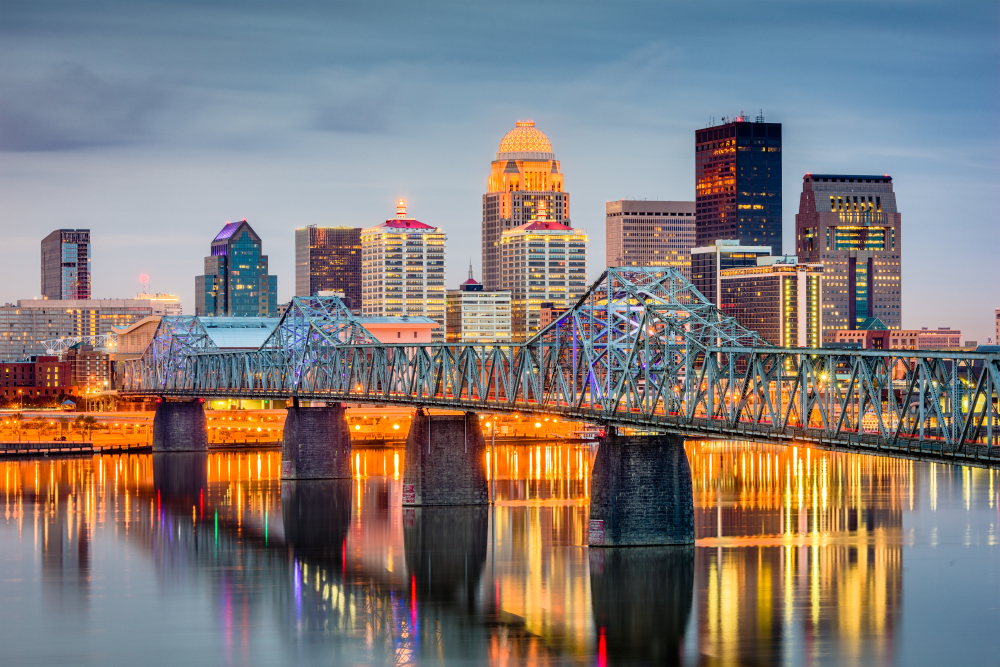 New Orleans, Louisiana
The Big Easy. Any foodie worth their salt needs to take a trip down to the Crescent City. This vibrant city combines flavorful dishes with amazing atmospheres to bring you some amazing restaurants you shouldn't miss.
Let out your inner tourist and grab some New Orleans beignets at Cafe du Monde. This iconic coffee shop is well known throughout the world, and with good reason. Those puffy French donuts come right out the oven and are topped with enough powdered sugar to satisfy any sweet tooth. Wash that down with some delicious Cafe au Lait and get ready to explore the flavors of New Orleans!
New Orleans is best known for its Cajun food. Cajun food is the perfect encapsulation of the people of New Orleans, as it blends traditional French, West African, and Spanish cuisine into something uniquely New Orleans. The streets of the French Quarter are littered with Cajun restaurants, but be sure to take the walk up to Brigstens Restaurant. Grab a traditional Catfish-N-Grits, or spice it up with some Crawfish Eggrolls.
While you're walking around New Orleans, be sure to pop into a praline shop. The French Quarter is full of these delicious desserts. A New Orleans praline is a thin disc of a caramel-fudge, usually full of pecans. Any shop you walk into will claim to have the best pralines in the city, and it is hard to refute that claim. There is nothing better than enjoying a praline while walking around the vibrant French Quarter.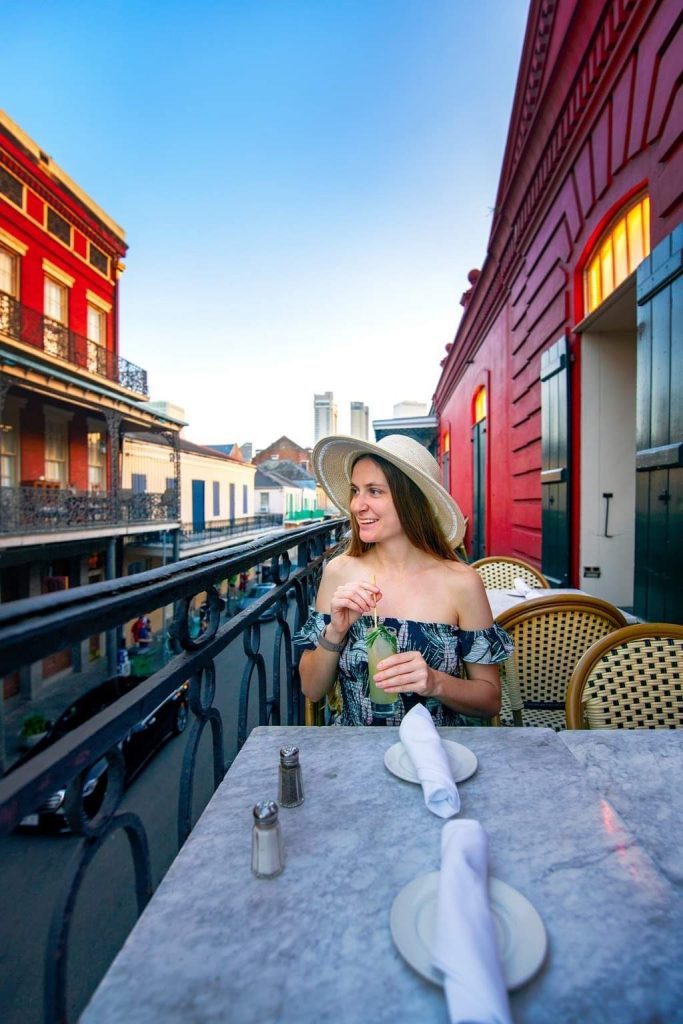 Jackson, Mississippi
Mississippi is more than just mud pies! Jackson is one of the most interesting food cities in the south, and it is definitely worth a visit. Maybe even more than one.
While barbecue didn't originate in Mississippi, they have definitely made it their own. Jackson is home to some of the best barbecue in the state. The Pig & Pint is a perfect example of this. This local gem has been serving up classic Mississippi barbecue since 2014. Chow down some award winning barbecue pork rind nachos and wash it down with some local Mississippi beer.
If all that barbecue has you feeling lethargic, try a salad from the Mayflower Cafe. This cafe is renowned for their delicious salad dressing. The aptly named Comeback Salad Dressing will have you coming back for more. Featured on Food Network, this condiment alone is reason enough to head down to the Mayflower Cafe for a bite to eat.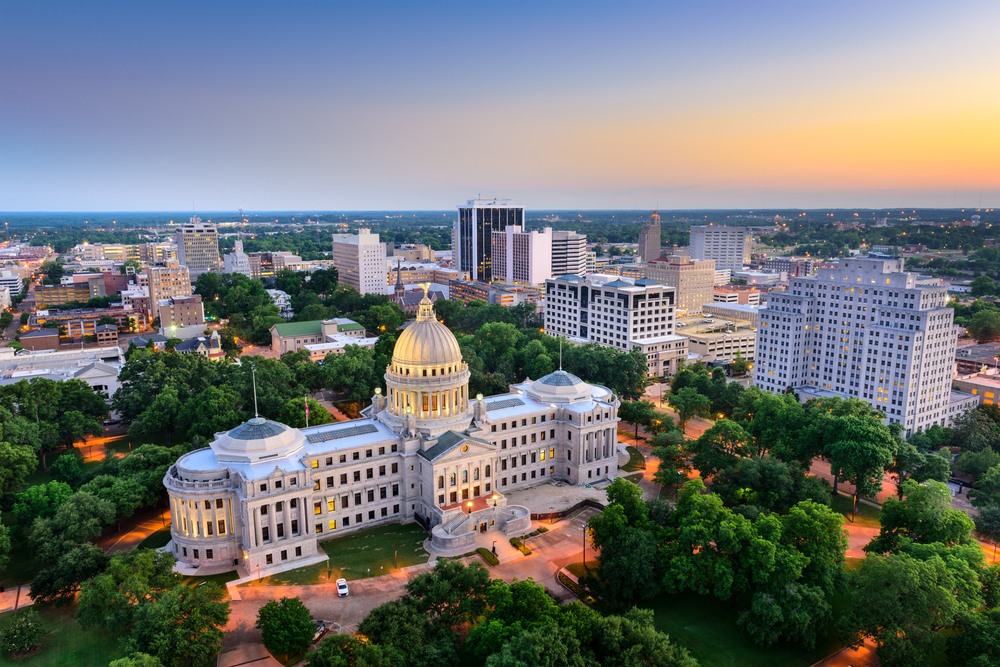 Asheville, North Carolina
Asheville is a beautiful city nestled away in the Blue Ridge Mountains. It is also one of the best food cities in the USA. If all that hiking makes you hungry, you'll be more than glad you stopped by some of the tasty downtown Asheville restaurants.
Satisfy those southern cravings at the Tupelo Honey Cafe. This delightful eatery takes pride in using 100% locally sourced ingredients. They are able to turn these local ingredients into a delicious southern feast. You can build your own supper, choosing from a variety of options like buttermilk fried chicken, glazed meatloaf, cast iron pork shoulder, or country catfish.
Asheville isn't all southern food, though. The Limones Restaurant serves up delicious Mexican dishes with a French-Californian twist. Limones is known for its creativity, and this is on full display with its ceviches. This delicious seafood dish takes a traditional ceviche and adds some Limones flair.
For a taste of New Orleans, head to Mayfels. This brunch restaurant serves up made-from-scratch meals that transport you down to the bayou. Start off with a house Benedict like the Kodiak with smoked salmon, or try their own unique Asheville Scramble. If you need something sweeter, order some of New Orleans' favorite dessert, beignets.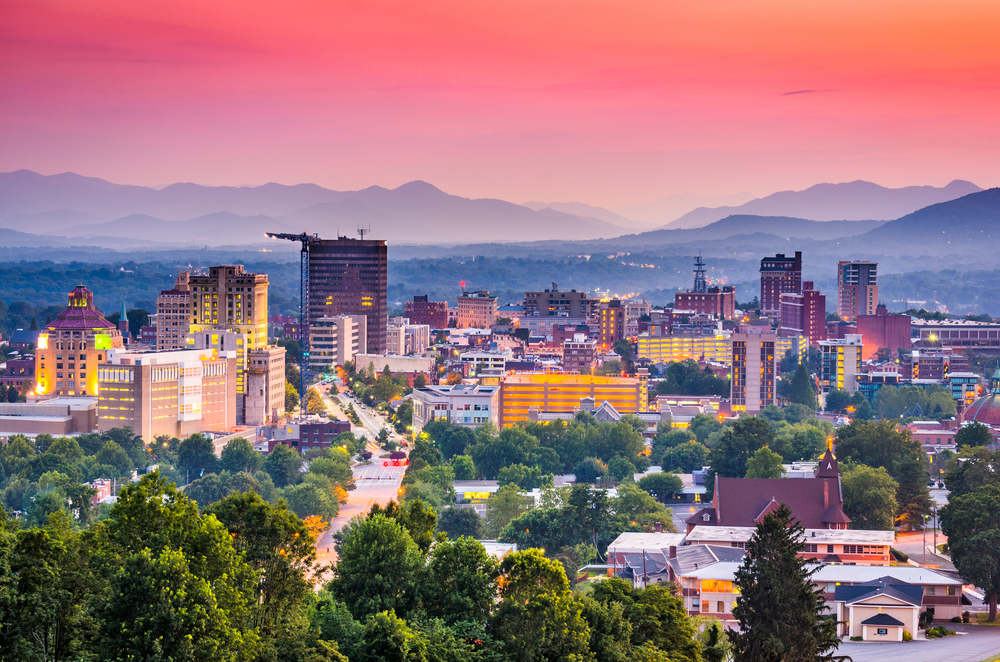 Charleston, South Carolina
One of the most complete cities in South Carolina, Charleston has it all. Spend the day at the beach, and then spend the evening walking around in one of the most charming cities in the south. Be sure to save some time to explore the food, though, as Charleston has some amazing restaurants.
Jackrabbit Filly is one of the best places to eat in the south. This Chinese-American restaurant serves up traditional Chinese comfort food with a southern twist. Get the best of both worlds and order the Ham and Pineapple Fried Rice. The creators of this restaurant, Corrie and Shuai Wang, wanted to share their childhood comfort foods with the world.
For some classic South Carolina barbecue, take a trip to Rodney Scott's BBQ. South Carolina barbecue is unique because of its sauce. South Carolina barbecue sauce is mustard-based, and is much tangier than the sweeter Texas barbecue. Rodney Scott's BBQ serves up classic South Carolina barbecue with class southern hospitality.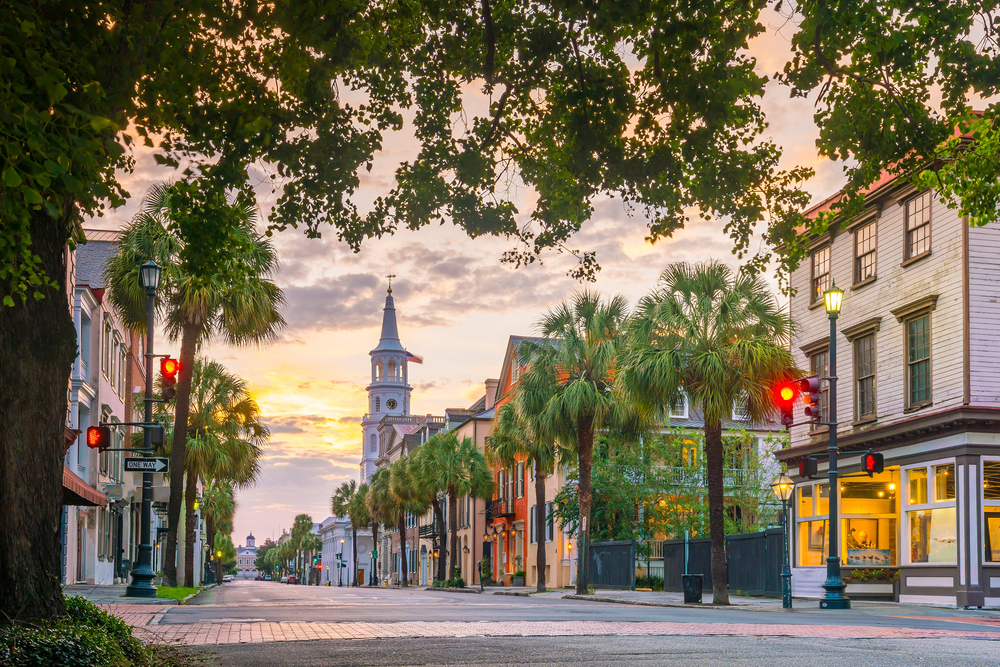 Nashville, Tennessee
When you think of Nashville, you either think of country music or hot chicken. Well, this city has enough of each to go around. Just be sure to bring some extra milk.
For some of the best fried chicken in Nashville, head to Hattie B's. This family run local chicken stand became so popular that locations started to spring up all around the south. However, nothing beats the original. The Hot Chicken Sandwich is a local favorite, with a choose-your-own heat aspect for the spice adverse.
Nashville is also known for their biscuits, and Biscuit Love is the perfect place to try one of these buttermilk beauties. You can go savory with house-made southern gravy on your biscuit, or you can go sweet with the unique Bonut, and biscuit donut combination that is sure to leave your mouth watering.
Biscuits making you thirsty? Wash it down with some iconic Tennessee whiskey. Step into the Whiskey kitchen, where you can pair a house-made whiskey cocktail with any number of their classic pub foods. This restaurant also provides the perfect intimate southern atmosphere to share a glass with old friends, or to share a glass with some new ones.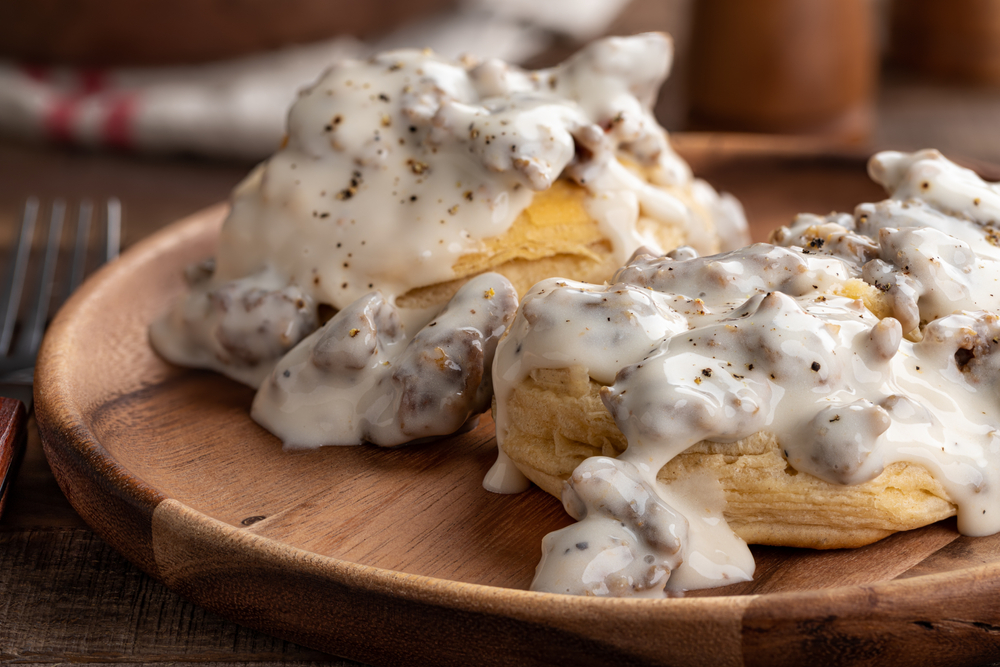 Houston, Texas
No one does food quite like the H Town. The largest city in the south is home to some of the biggest flavors in the world. Whatever your taste buds prefer, Houston has it in spades.
Texas is known for its barbecue. This smoky, flavorful sauce is often used to baste meat, rather than just added onto a cooked meat. You can try this delicious barbecue at any number of Houston locations, but if you want something extra, head to Tejas Chocolate and BBQ. This specialty shot pairs smoky brisket with rich chocolate truffles to create a unique experience that you won't soon forget.
Another Texas staple is Tex Mex. Not exactly Texan, not exactly Mexican, this food blends these two intertwined cultures into amazing dishes. While every Tex Mex restaurant is good, take a trip to 100% Taquito to try this specialty the way it was meant to be. This restaurant brings their own playful takes on traditional Mexican cuisine, serving delicious street tacos out of out of colorful trucks parked in an inside venue.
For something uniquely Houston, try the Himalaya Restaurant. This iconic Houston joint adds traditional Pakistani flavors to foods like barbecue and fried chicken. They also serve traditional meals like kebabs and tikka masala. Explore the cuisine of India and Pakistan while never leaving Houston.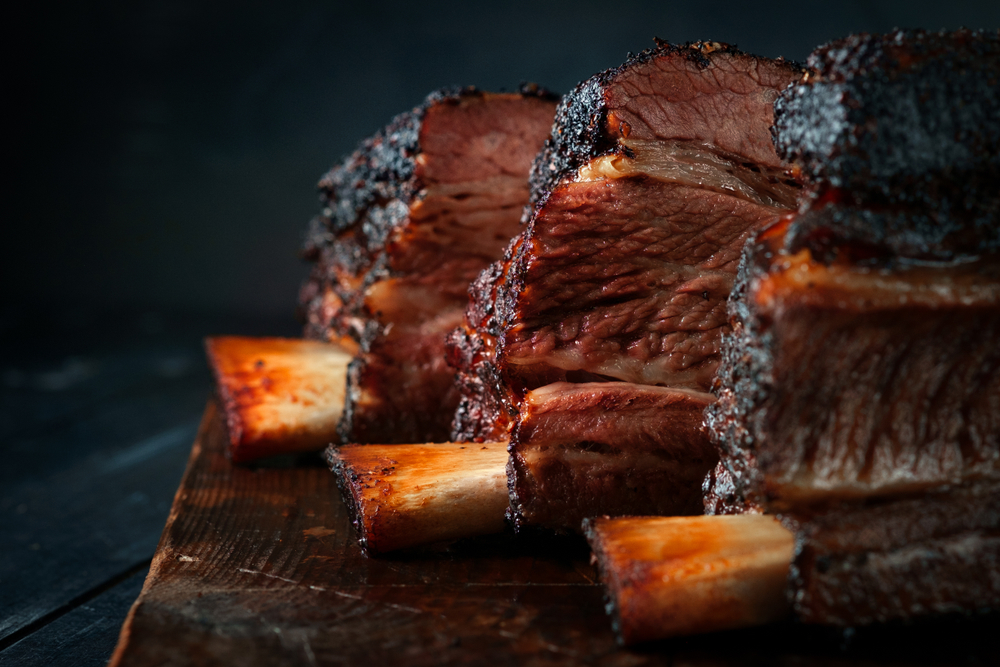 Richmond, Virginia
Richmond has slowly been growing acclaim as a foodie haven over the last few years. This shouldn't come as a surprise, as the city has been seeing a steady increase in amazing restaurants. Richmond is definitely worth a visit from any foodie looking to try some of Virginia's classics.
You can find Virginia Ham at any supermarket in the USA. This can be prepackaged or sliced in store. Either way, Virginia Ham from Virginia is lightyears away in flavor. The best spot for this delicacy in Richmond is the Belmont Butchery. This old school butcher's shop is an expert on meat, even providing a handy ham guide to anyone looking to learn about the different cuts of the meat.
Stay up with the trends and head to ZZQ. This barbecue joint has recently become a Richmond favorite, earning acclaim from publications like Lovely Planet, Food & Wine, and Guy Fieri's Diners, Drive-ins, and Dives. Be prepared for a line, though, as it routinely takes 30 minutes to an hour to get your hands on a brisket sandwich. But once you do, you'll realize the wait is more than worth it.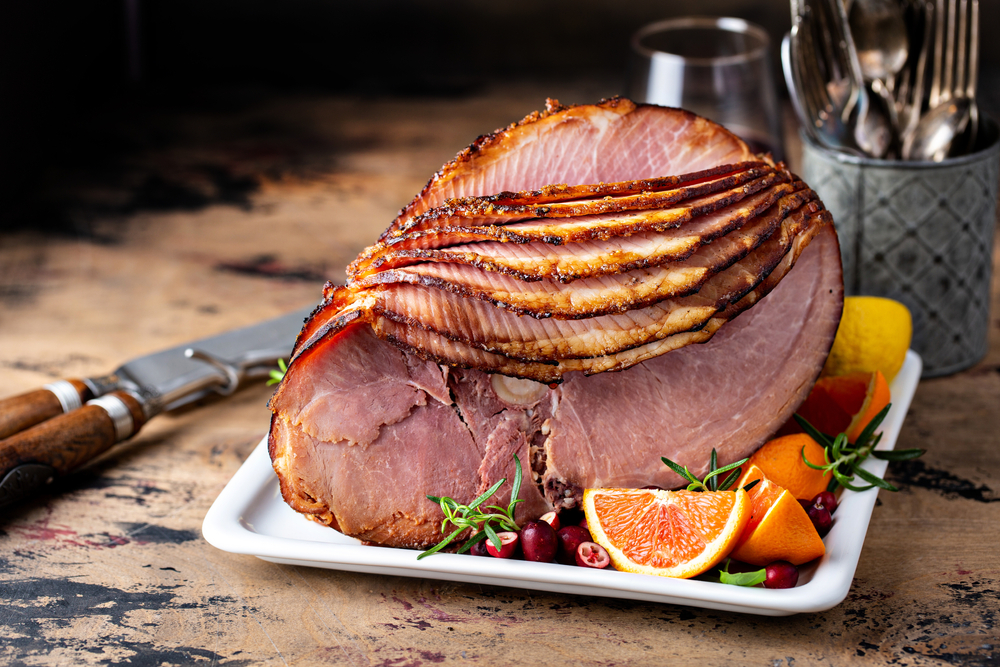 Austin, Texas
This "weird" city has been at the top of lists of the food cities in the USA for quite some time. Partly due to the University of Texas, Austin has been able to gather culinary influences from all around the world. This charming city is definitely worth a visit to anyone who loves food.
Start off with the uniquely Texan cuisine, the Frito Pie. This delicious comfort food is a combination of Fritos, chili, cheese, and other add ins, usually served inside of a Fritos bag. Austin is well known for having the best Frito Pies, and the Yellow Jacket Social Club is one of Austin's favorite spots to get them. The Yellow Jacket Social Club stays true to the roots of the Pie, serving it inside of a Fritos bag.
If you're up early and in need of breakfast, start your day with a breakfast taco. Taqueria Mi Trailita is a food truck hidden away in an Austin parking lot. This food truck is definitely worth the hunt, as it is one of the best places in Austin to get a breakfast taco. All of their tortillas are made to order, and it is one of the best hidden food gems in the south.
Looking for something sweet? The Cow Tipping Creamery is one of the best dessert spots in Austin. Cow Tipping Creamery markets themselves as "a unique twist on soft serve," and they do just that. They serve traditional soft serve with added flair, throwing in extra chunks of flavor and giving ice cream names like "Death By Chocolate" and "Reese Witha'spoon."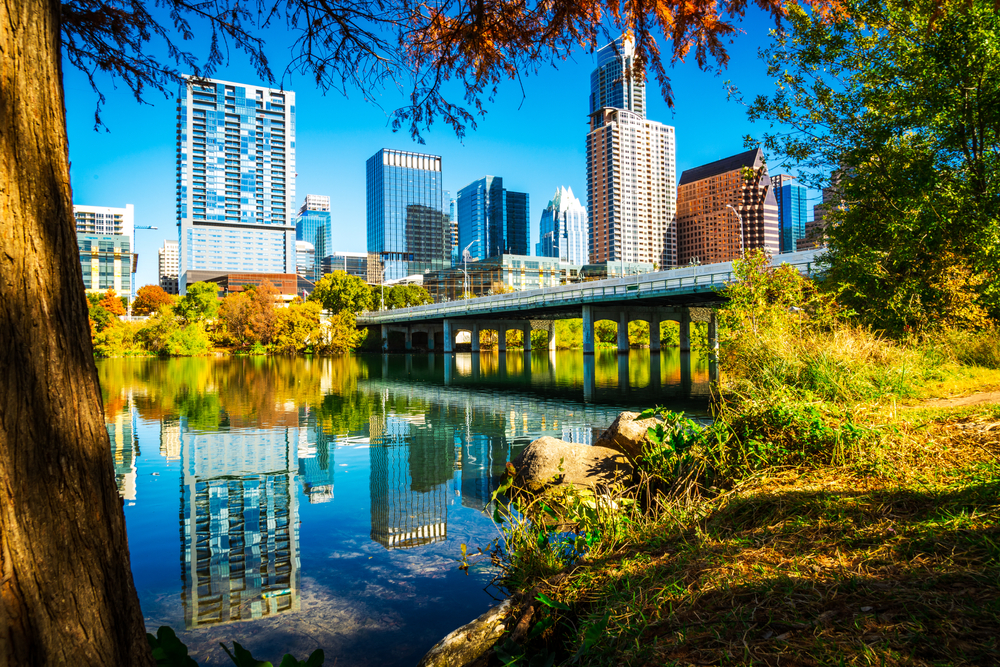 Atlanta, Georgia
Atlanta is known for its delicious take on soul food. This trendy city is full of flavor and ingenuity. There are a number of fresh, new restaurants that give a new take on classic foods from Atlanta.
A trip to Atlanta has to include chicken and waffles. This classic mash up originated in Harlem, but it was perfected in Atlanta. Ms. Icey's Kitchen takes the classic chicken and waffles recipe, and takes it a step further with sweet potato waffles. The sweetness of the waffles pairs perfectly with the crispy chicken, and the hot sauce on top is the icing on top.
Craving some classic drive-in food? The world renowned Varsity has been serving guests classic drive-in food since 1928. Located right next to Georgia Tech, this restaurant is full of college charm. Sometimes its worth it to ditch the fancy food and chow down on a chili dog.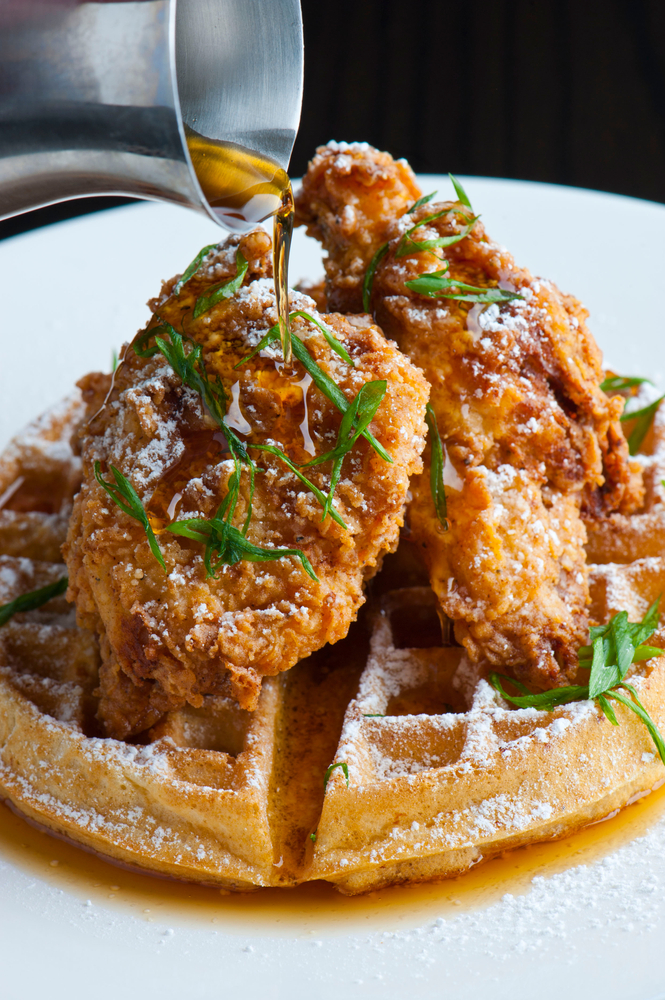 Some of the best food cities in the USA can be found in the south. Luckily, these great cities are not all packed into one region. Every state has a handful of cities with food worth planning for. Next time you take a trip down south, be sure to check out these food cities in the south.