Strap on your dancing boots because we have the perfect Nashville Bachelorette Party ideas for you! Grab your gang and head on down to the country capital of the world. We've done the work so you don't have to for the PERFECT bachelorette party in Nashville, Tennessee!
Planning your trip to Nashville last minute?
Make sure to book your hotels and tours in Nashville in advance to ensure availability! The longer your wait, the harder it gets. Here are our top picks for your trip:
Top Experiences And Tours In Nashville:
Top Picks For Hotels In Nashville:
Nashville is the perfect city for the bride-to-be and her friends as it offers amazing music, delicious eats, and festive drinks to celebrate the momentous occasion! Whether you are the bride or a friend of the bride looking to help them plan, you've come to the right place.
Without further ado, read on for the best ideas for your Nashville Bachelorette party sure to be a weekend no one will forget!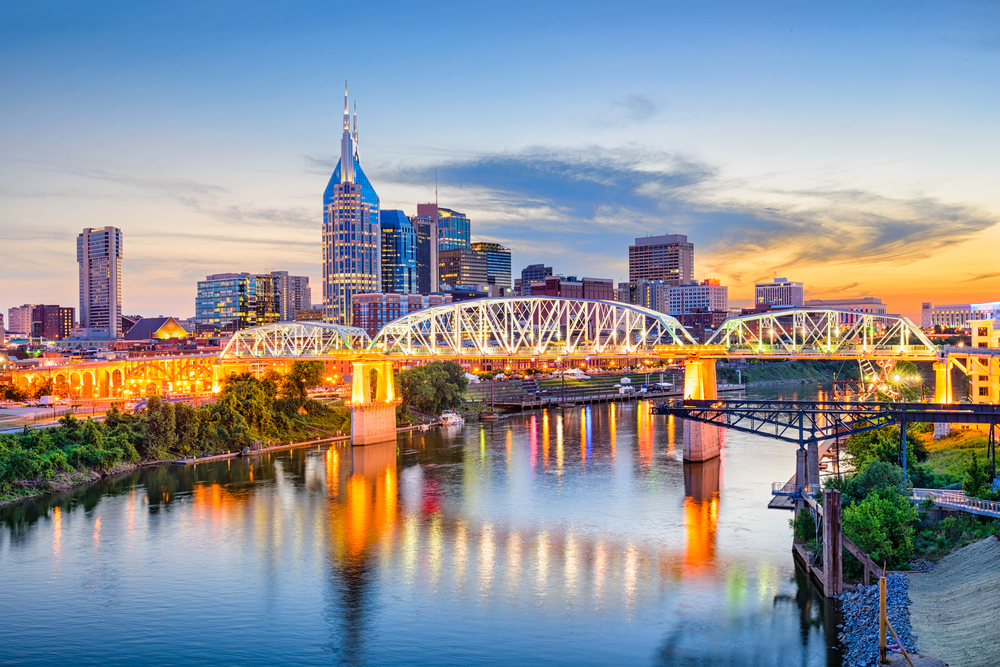 You May Love A Bachelorette Party In Nashville If…
Music city brings both exciting nightlife and country charm, so you can't go wrong if either of these are your style. You will love a Nashville Bachelorette Party if you:
Enjoy big cities with lots of shops, restaurants, and bars, and don't mind a crowd. Broadway can be packed, especially during spring break time or summer!
Are adventurous – you never know what you will find just around the next corner whether it be a naked cowboy, electric scooters, or the abandoned Tennessee State prison for all those horror movie buff!
Have a love of music – From big names like Jason Aldean and Kid Rock (who have their own bars on Broadway!) to local folk bands, Nashville is never quiet!
If this sounds like your vibe, read on!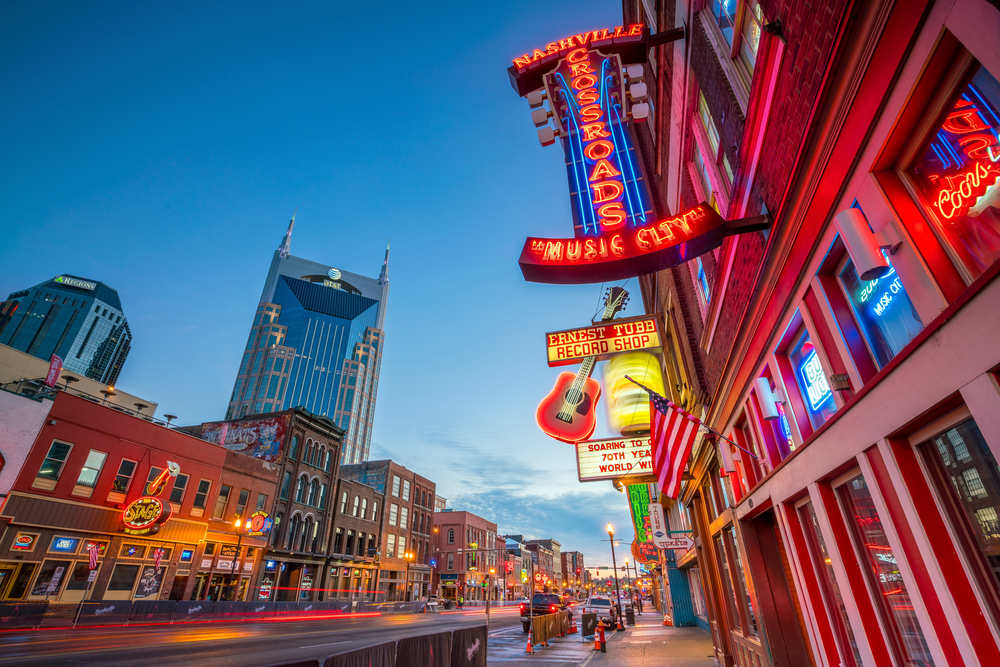 How Long To Spend For Your Nashville Bachelorette Party
While Nashville has a lot to offer, it isn't a huge city meaning you should be able to do and see everything on your list in a matter of days. We recommend planning your bachelorette weekend in Nashville for 2-4 days, perfect for a long weekend away!
From getting to experience the nightlife to shopping and dining during the day or visiting the country music hall of fame, we suggest starting with our list of the best things to do in Nashville for the perfect inspo for your trip!
Nashville is also the perfect spot for all the foodies out there, especially if you enjoy a classic barbeque! If you stay for the long weekend, make sure to also check out our article on the best day trips from Nashville for even more fun activities for your crew!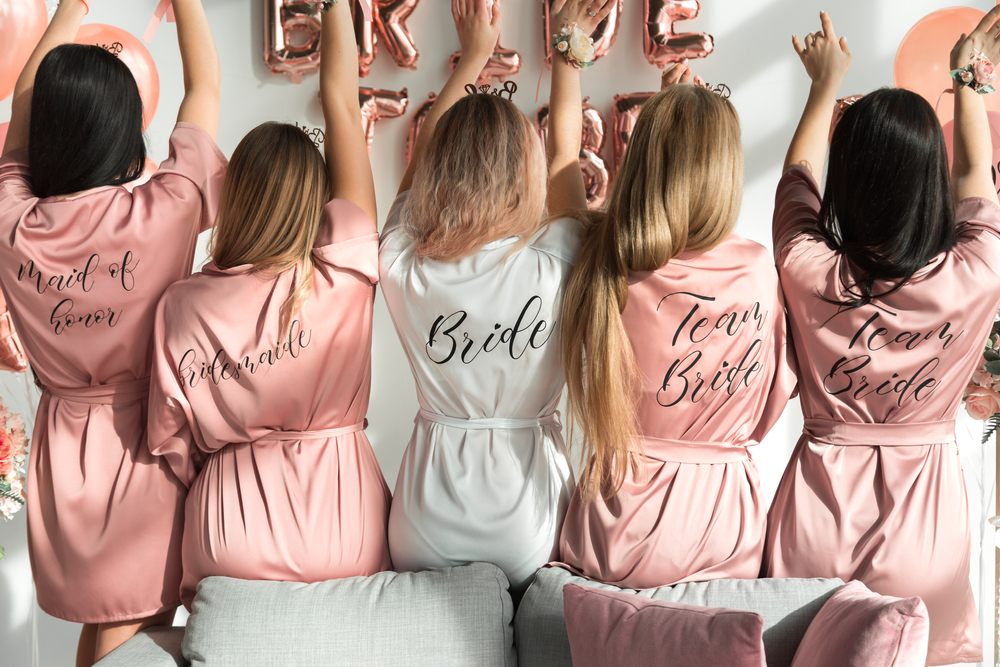 Best Restaurants For Your Nashville Bachelorette Party
Speaking of food, we have compiled some of the best restaurants for you to try for your bachelorette dinner in Nashville or a quick bit to eat between activities. Nashville, with its mix of city life along with shaded river spots perfect for a bachelorette picnic, is known for its barbeque, hot chicken, and southern hospitality.
We love a good breakfast as well, so we have included some options for the early bird as well. Just don't forget to try a famous buttermilk biscuit – they may have started in Persia but have made a name for themselves in the southern U.S.A and for a good reason too. Make sure your bride-to-be washes it all down with a shot of good ol' Tennessee whiskey!
Five Daughters Bakery
Start your morning off with a unique donut from Five Daughters Bakery! With three locations across Nashville, you won't have to travel far to try one of their famous 100-layer croissant-styled donuts!
A perfect prop for all of your insta stories plus a tasty treat to start the day right, this is the perfect beginning to your bachelorette weekend in Nashville! You won't regret ordering a vanilla creme, chocolate sea salt, or one of their other monthly rotating flavors.
Maybe you will even run into the owners, who named their bakery after their own five daughters!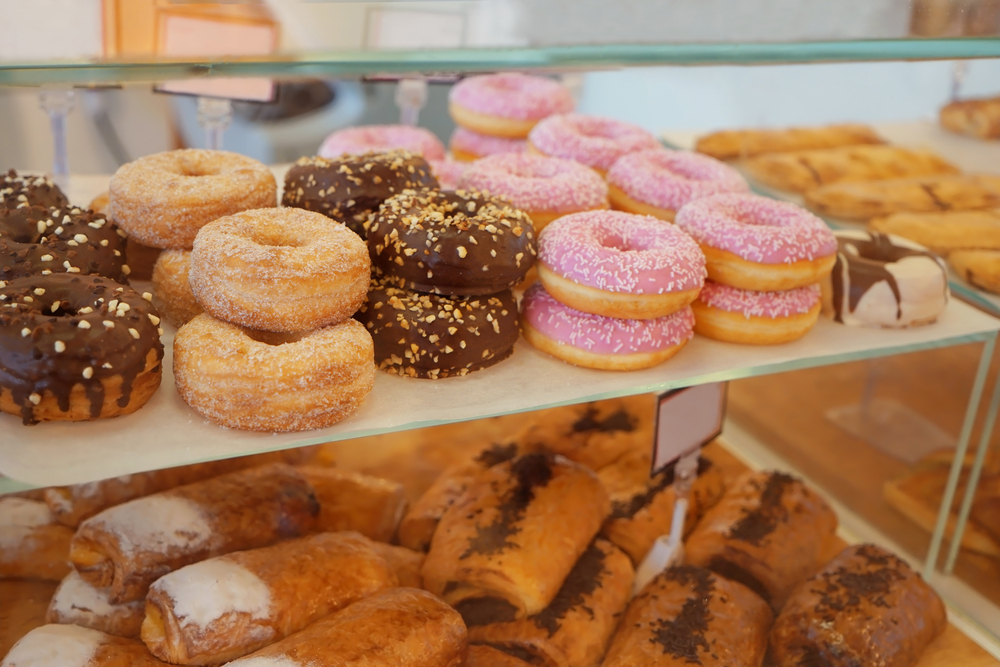 Biscuit Love
Remember those biscuits we mentioned earlier? Well this is the place to get them! Biscuit Love gives back a portion of their sales to the community to honor their motto – food for good – so you can get a bite to eat while supporting a good cause.
Located in the popular Gulca area, everything is made from scratch every day from classic biscuits and gravy to fried chicken or a southern benny.
Don't forget to try the homemade jam while you are here that perfectly compliments the flakiness of your biscuit (or two!).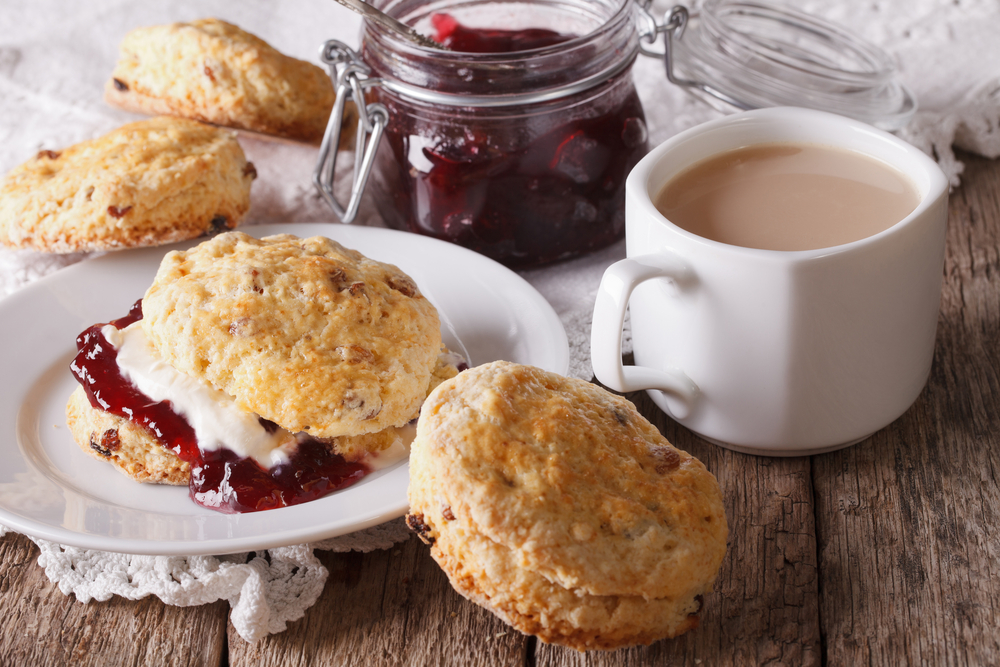 Butcher and the Bee
For a perfect bachelorette dinner in Nashville, we recommend the family-style menu at the Butcher and the Bee. It is a great way for your entire girl gang to try a variety of dishes without breaking the bank. You are going to want to put this on your Weekend In Nashville Itinerary!
The dishes are middle eastern/Mediterranean in nature and the menu does often change to suit what is in season. It includes items like whipped feta, hummus, and whole Moroccan-cooked chickens.
With an option to sit on either the patio or inside the industrial-style building, this restaurant is the perfect scene to sit around the table and share all the reasons you love your bride-to-be!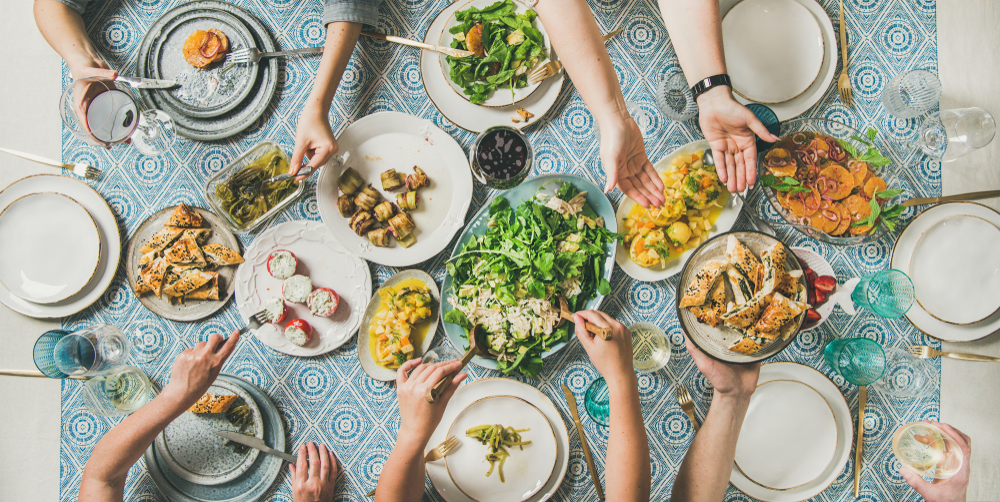 Best Bars In Nashville
Often when one thinks of Nashville the lively bar scene on Broadway comes to mind, but there are a ton of other options in and around the city. Whether you and your bachelorette crew are looking for a country bar, rooftop views, or even a drag and dance party, Nashville has everything to offer and then some.
While it was hard to choose, here are our favorite places to order a cocktail or two for your bride-to-be.
L.A. Jackson
Grab your phones and be ready for all the sunset pictures above the streets at this rooftop bar, a perfect addition to your Nashville bachelorette itinerary!
This walk-in only bar is an indoor/outdoor style, with all seating on a first come first serve basis. From individual cocktails and pitchers to share to glasses of wine or frozen concoctions, there is something for everyone in your party.
A DJ brings the scene to life every Friday and Saturday for the night owls, or sleep in and head to the bar for a later brunch on Saturday and Sunday mornings.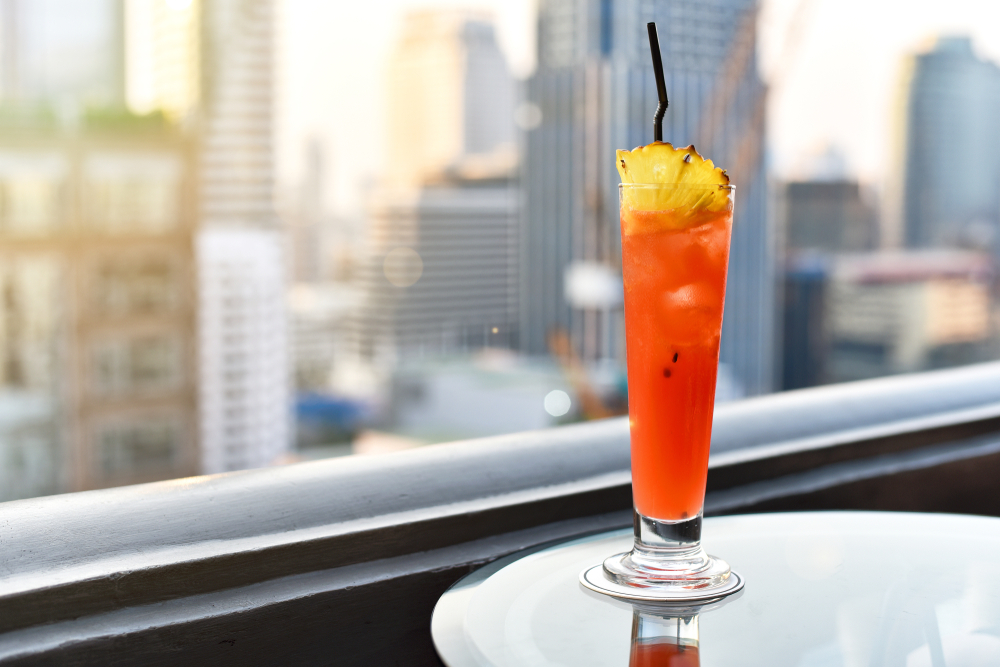 Tootie's Orchid Lounge
Nothing compliments your Nashville bachelorette party quite like drink and snack at Tootie's, literally an orchid color building that is hard to miss among the hustle and bustle of Broadway. Pose with your posse in front of the brightly colored building and add it to your video montage from your bachelorette weekend in Nashville!
Knock back a few while your ears feast on the music of the south. This purple honky-tonk lounge is the oldest bar in Nashville, and has seen many famous singers, including Patsy Cline and Waylon Jennings, walk through its door.
The drink menu consists of beer, fun cocktails such as a Key Lime Pie Vodka mixer, and Tootie's very own moonshine with flavors including apple pie, white lightning, blackberry, and charred cinnamon!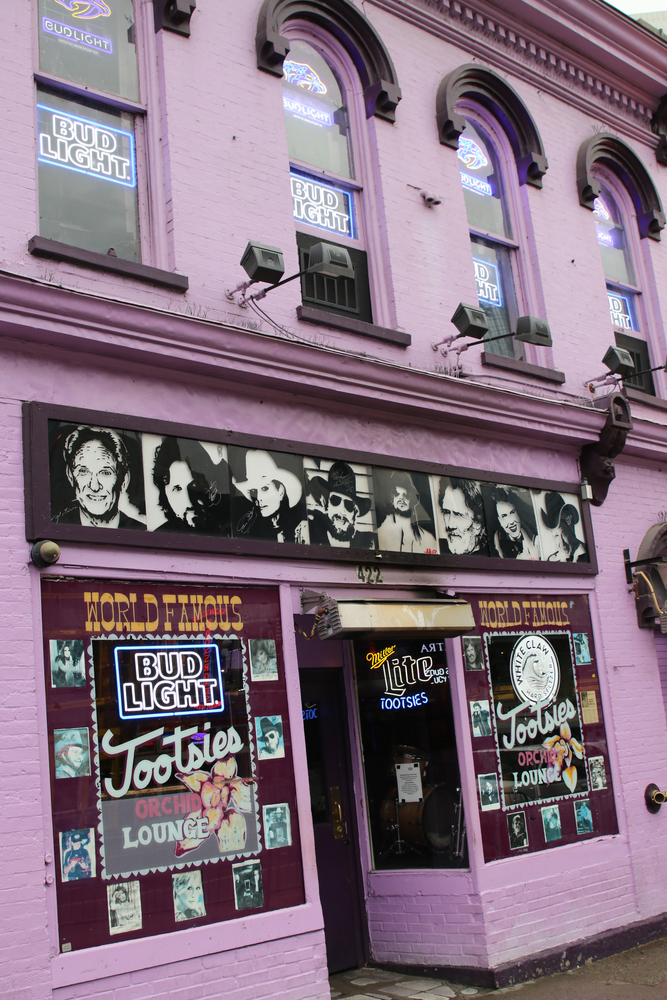 The Patterson House
Nobody resisted prohibition quite like Nashville, and none better than prohibition-fighting former Tennessee Governor Malcolm Patterson. He was so famous in fact that they named this bar after him!
This speakeasy-style shindig is on of the OG's in the Nashville cocktail scene, and a must on your list for your Nashville Bachelorette Party. You won't go wrong with ordering from the menu or asking one of the expert bartenders to whip you up something special for the bride.
This is the place to be if you are looking for a classy night out with your gang and want to get a lil' fancy as you go out on the town.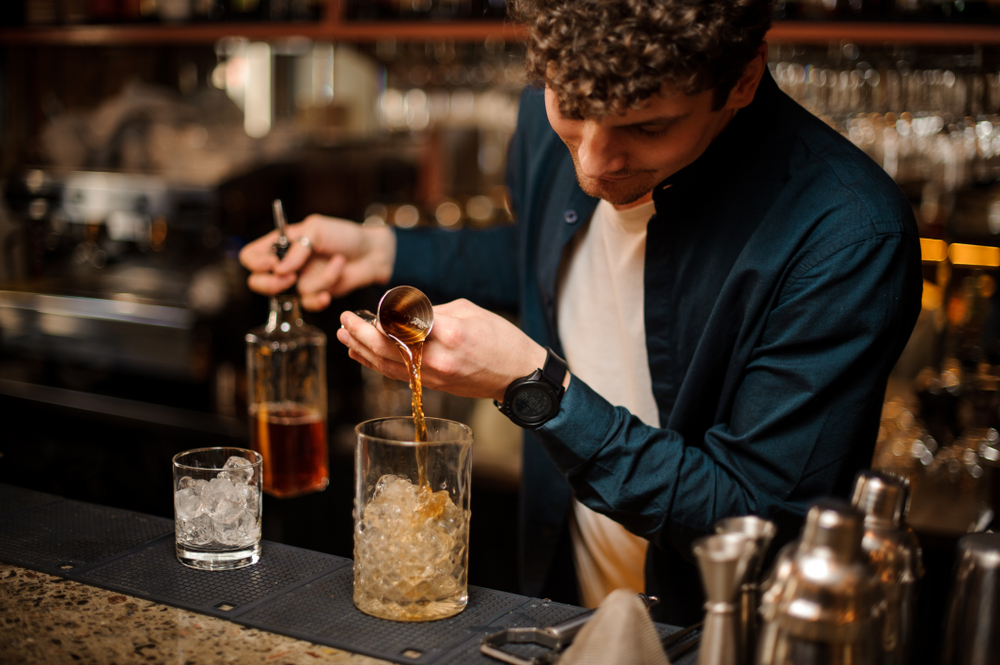 Play Dance Bar
As the name suggests, this bar is the perfect place if you are looking for a night full of fun and dancing… not to mention drag!! With the best drag shows and incredible dance floor, this Wednesday – Saturday bar is sure to liven up any Nashville bachelorette party.
Check the weekly schedule on their website for a list of shows, but most nights plan to arrive early if you don't want to pay a cover and want a free activity for a Nashville bachelorette party on a budget.
Make sure to check out our epic list of the Best Things To Do In Nashville At Night for nightlife and more!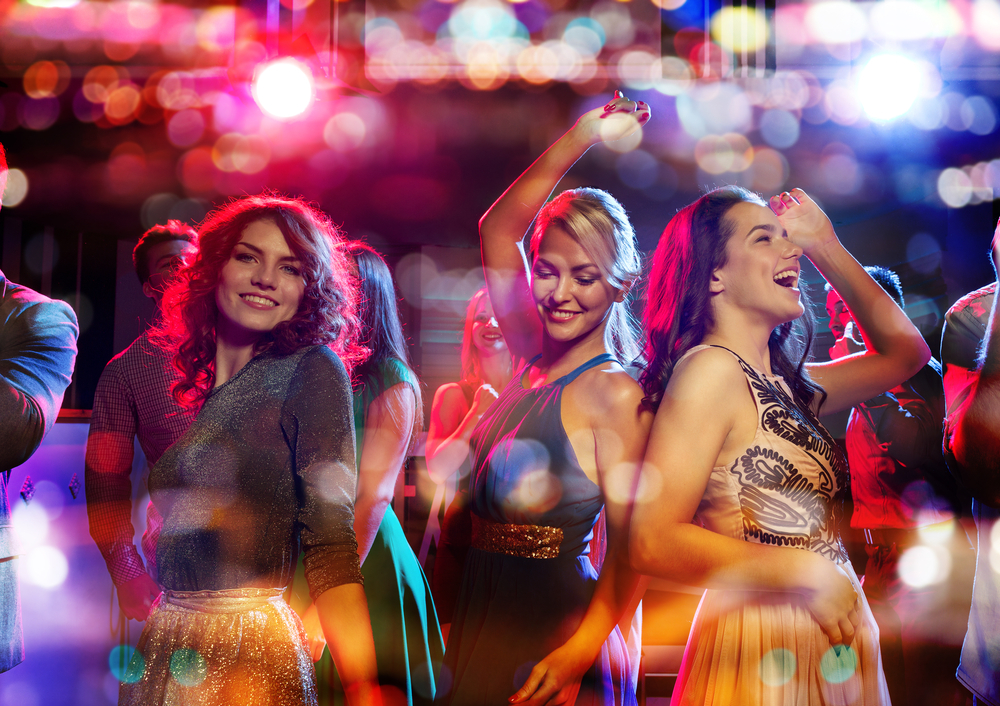 Best Things To Do in Nashville On Your Bachelorette Party
If you're looking for things to do in Nashville for a bachelorette party, we have compiled some of our favorite and unique activities perfect for your group.
You'll definitely want to check out the most popular Nashville stops including Country Music Hall of Fame, Grand Ole Opry, and shopping on Broadway, but we found even more unique activities to really make this a weekend you and your bride will never forget!
Visit Belle Meade
If your bride likes history, then she is sure to love this Greek Revival-style plantation house that dates back to the 1840s. Between visiting the house and the grounds, this is sure to be a great outing if you have half a day to spare.
Guided tours are offered onsite, both inside the house AND via Segway that takes you through the grounds and arboretum.
Once you have had your fill of history, make sure to stop by the winery. Belle Meade offers not only wine tastings, but also curated experiences including a wine and food pairing or bourbon experience that is perfect for groups.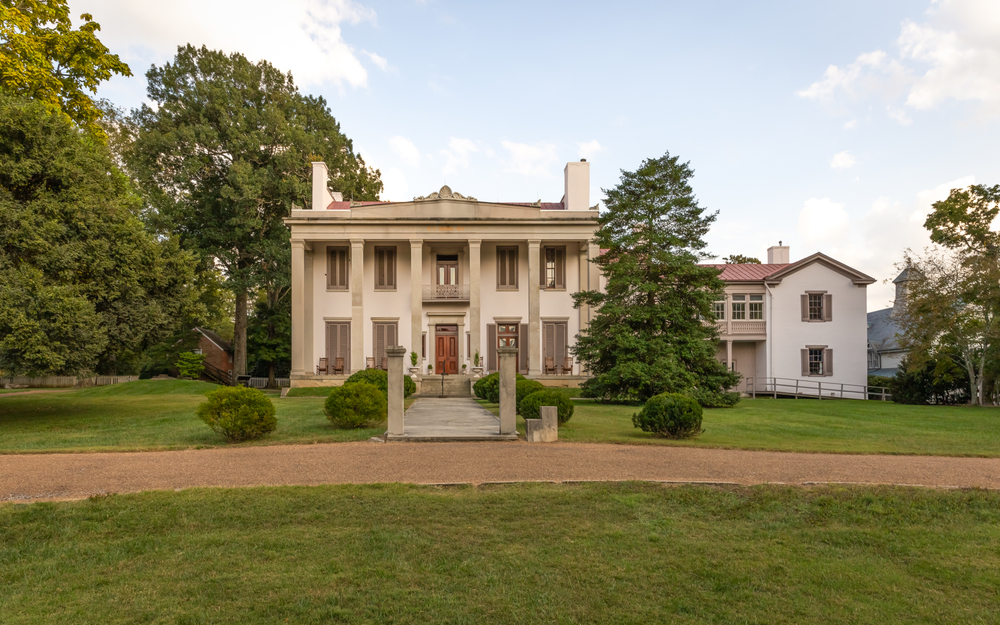 City Photo Ops
Put on your country boots and bachelorette apparel and head out on a mission to find all of the best insta-worthy backdrops for your Nashville bachelorette party crew. Nashville has some of the BEST street art that you can easily access while walking around the city.
Grab your phone, pack a polaroid, or even hire a professional and make sure to capture your bride in her element. Don't know where to begin? We have compiled a list of our favorite spots for you!
Three Brother Cafe
I Believe in Nashville Mural
Draper James
Amelia's Outdoor Flower Truck
John Seigenthaler Pedestrian Bridge
What Lifts You Mural
House of Blues Studios Murals
Baked on 8th "Life Can Be Sweet" Mural
The Hampton Social "Hey There Nashville!" Flower Wall and "Rose All Day" Wall
Red Lips Mural at 1814 21st Avenue South, Nashville
White Limozeen
Bachelorette Candy Hearts Mural at Finnleys
Flower Wall Mural at 5th And Broadway
"Nashville Looks Good On You" mural at 2509 12th Avenue South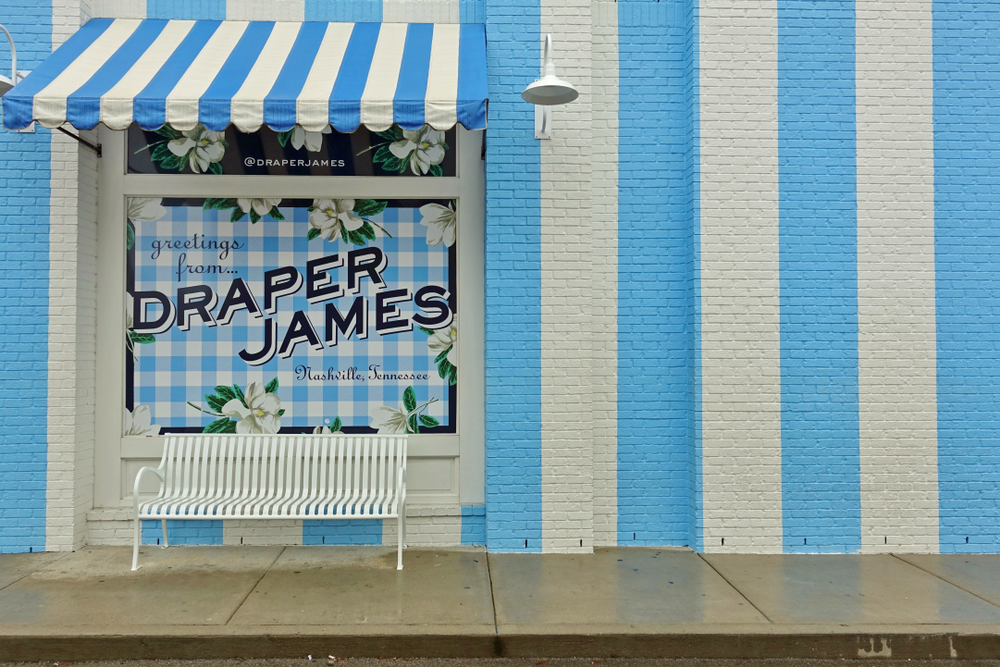 Booze Cruise with High Tide Rides
BYOB for this on-water adventure! For 3 hours, you and your crew will be able to kick back, relax, and enjoy the southern sunshine in the best way possible – on a boat!
High Tide Rides is good for up to 12 passengers per boat and provides a licensed captain, shuttle service, water activities, and the cooler, cups, and ice – you just gotta bring your drinks!
Water activities are also included with your cruise and feature a15ft Water Pad, Inner tubing, Floating Beer Pong and Kneeboarding! There is something for everyone in your group whether relaxing is the name of the game or channeling your inner wild child.
At the end of the tour, land activities are also available including beer pong on the beach. Just make sure to pack enough sunscreen to avoid those tan lines!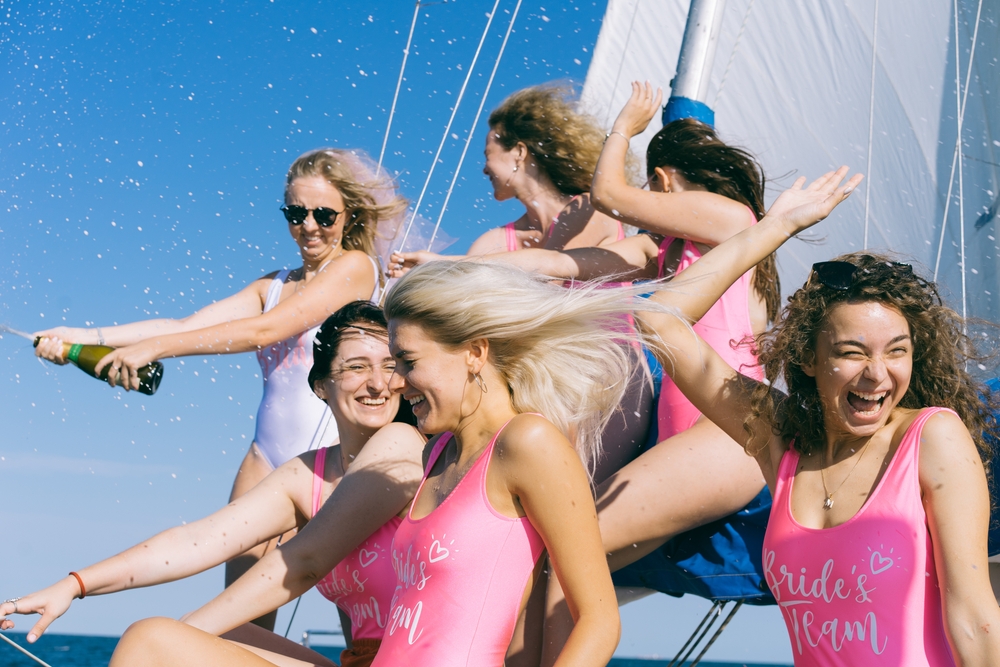 Picnic in a Park
During the day, what better way to relax and spend quality time with your closest friends than with a fancy picnic curated expertly to your liking? With Picnic PopUp, you can do just that in some of Nashville's most famous greenways.
For your location, choose from Morgan Park (Germantown), Centennial Park (Vanderbilt), Cumberland Park (Downtown), Sevier Park (12 South) or choose-your-own-adventure and get creative with your spot.
Picnic PopUp has ready-to-go themed picnics or can work with you to create your own magical experience. Their 'Summer Charm' and 'Glam It Up!' packages are perfect for your Nashville bachelorette party. Don't forget the add-on special touches including a professional photographer, donut wall, bubby bar or charcuterie & cheese boards for the most fabulous afternoon.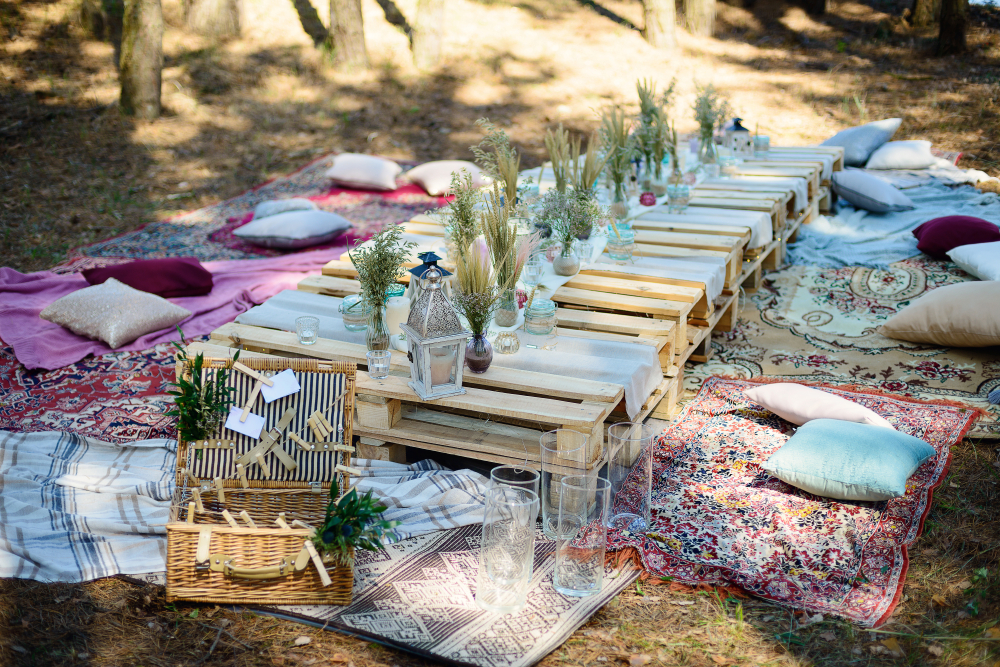 DIY Candles
For the crafty bride and her crew, this one is for you. Book a class at Paddywax Candle Bar for a DIY activity that will leave you with a cute souvenir and even cuter memories. Among one of the best Nashville bachelorette party ideas, this is a low-key activity before the hustle and bustle of nightlife!
Each member of your bride tribe will get a chance to choose their favorite vessel and fragrance before an instructor leads you step-by-step through the process to make your very own candle. To sweeten the deal, enjoy a glass of wine or beer during the class.
Candles can either be taken with you that day or shipped back home, so no need to leave room in your already overstuffed suitcase. Reservations are encouraged to ensure everyone has a spot.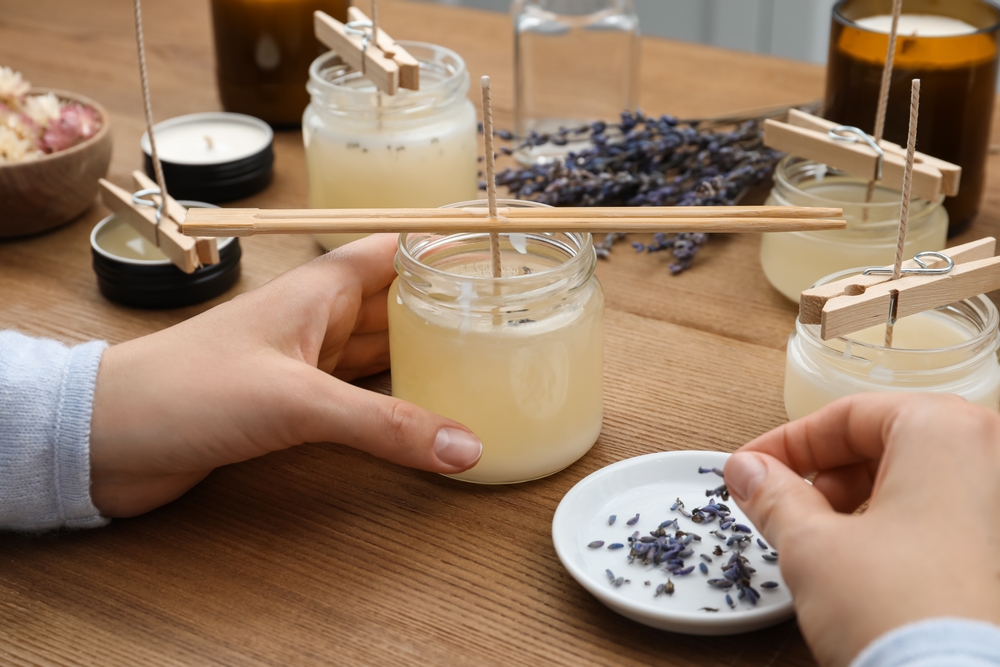 Best Nashville Bachelorette Party Hotels
Hyatt House Nashville at Vanderbilt
Situated near Vanderbilt University, Music Row, and the Parthenon, Hyatt House Nashville at Vanderbilt is perfectly situated to get you closer to everything Nashville has to offer. A truly beautiful hotel, Hyatt House features a restaurant, seasonal outdoor swimming pool, a fitness center and bar. During the morning, grab a bite to eat from the buffet breakfast offered daily before you head out on the town. Some rooms even include appliances to make it feel more like an apartment and less like a hotel if that's more your scene.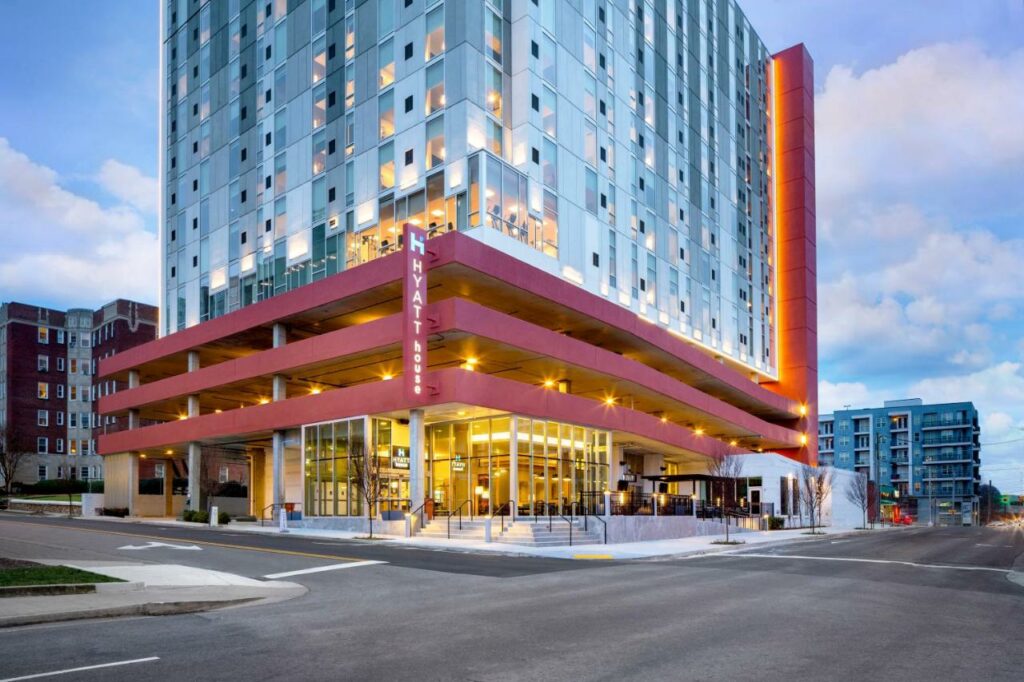 Omni Nashville Hotel
A stay at the Omni Nashville Hotel gives you views of the Music City Center and the Country Music Hall of Fame and Museum right from your window.
Featuring a rooftop swimming pool and fitness center, Omni Nashville gives you yet one more thing to do during a bachelorette weekend in Nashville with stunning views to boot. This is truly one of the Best Places To Stay In Nashville!
Grab dinner at one of the 5 restaurants on-site before heading out for a show. If a spa day is up your bride tribe's alley, then book a massage, facial, or body treatment at the on-site spa.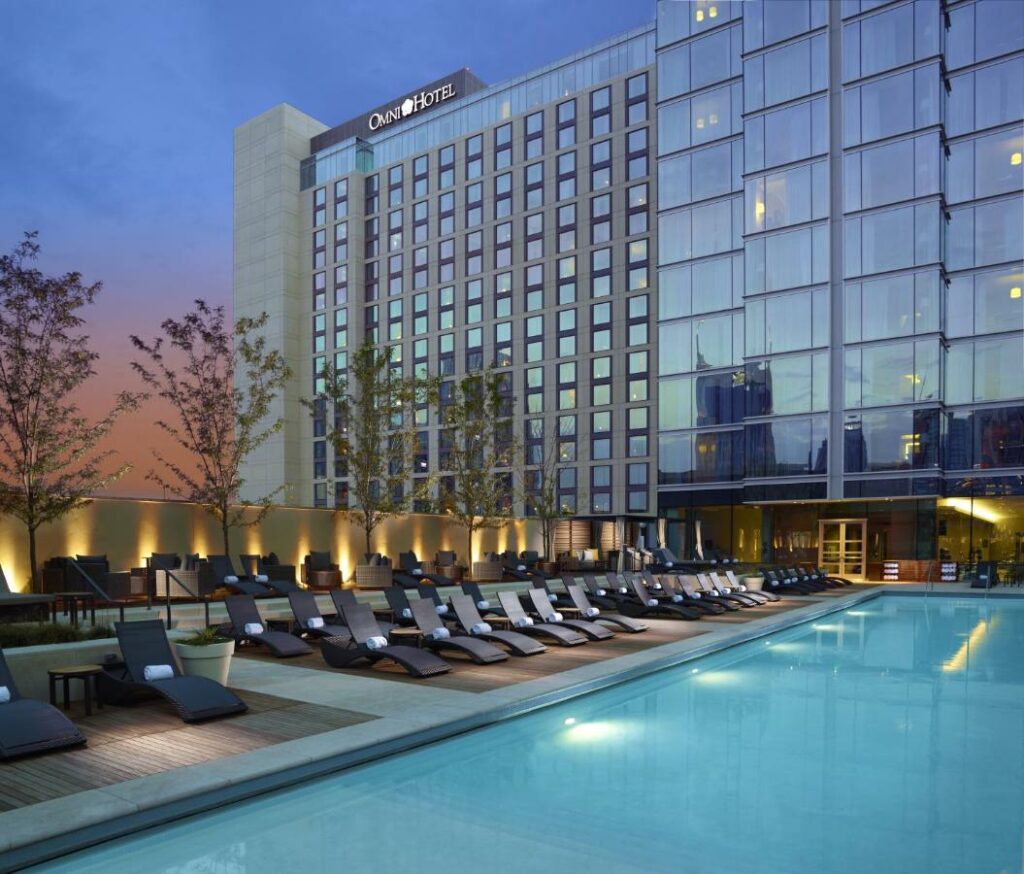 Thompson Nashville
Thompson Nashville may just have one of the best views of the entire city and you don't even need to leave your hotel to see them. With a rooftop bar half indoor half outdoor, enjoy the views while grabbing one of the 20 regional beers on top. Also included with your stay is a rainfall walk-in shower, free WiFi, and a mini-bar. It is one of the cutest boutique hotels in Nashville!
In the heart of the popular Gulch neighborhood, Thompson Nashville is close to many boutiques and less than a 5-minute drive to all of music city's most sought-after destinations.
Rates can be found at booking.com.