Are you looking for a bed and breakfast in Savannah? You have come to the right place, in this article we have compiled a list of Savannah bed and breakfasts, all of them rated highly by the guests who have stayed in them.  
We have chosen bed and breakfasts in the Savannah historic district, some that are haunted and some which are just delightfully and incredibly decorated.
Savannah is the oldest city in the U.S. state of Georgia and is rich in history with some amazing architecture. There is so much to do in Savannah from exploring the cobblestone streets, dining in the many restaurants, or taking a tour in a horse-drawn carriage.  
Savannah really is a beautiful city with lots of charm. It is also a happening and hip place with lots of unique shopping, restaurants, coffee shops, and artisan products. There is so much to do for every type of visitor.
Whether it's just a short stay, a road trip stop, or a weekend getaway Savannah will not disappoint. Whatever you are doing in Savannah we have a bed and breakfast that will suit your needs.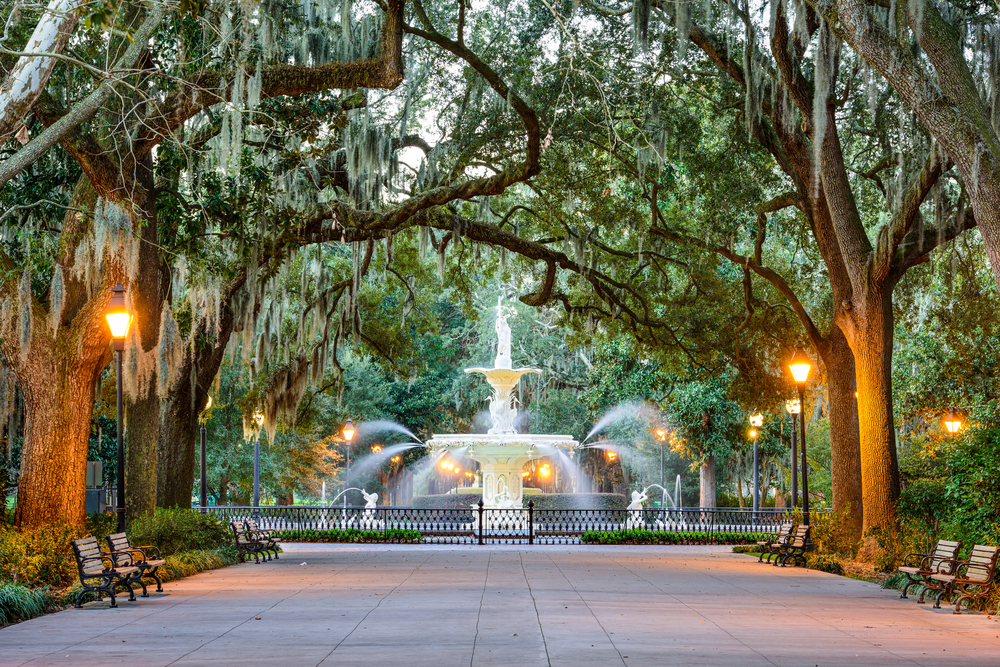 14 Gorgeous Bed And Breakfasts In Savannah Georgia
McMillan Inn Bed and Breakfast
Set in historic downtown this Savannah bed and breakfast is unique, opulent and so charming. Guests rate the hotel exceptional with is receiving an average of 9.8/10.
With 8 incredibly decorated guestrooms, this bed and breakfast has a pool, a terrace, a picnic area with free WIFI access. Parking is available free of charge.
Forsyth Park, Savannah College of Art and Design and SCAD Museum of Art are all within walking distance.
It's hard to explain how beautiful this bed and breakfast is without you seeing all the picture. Think Gone With The Wind meets Bridgerton with a big dollop of old-school charm.
People who stay her mention how friendly the staff and owners, the house beautiful and the delicious breakfast.
If you are looking for a bed and breakfast in savannah for a romantic getaway this would be perfect.
Click Here To Check Rates on Hotels.com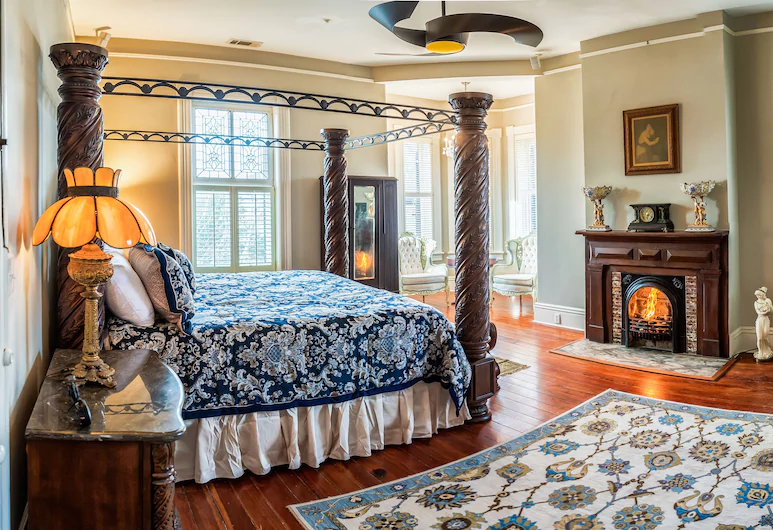 The Jepson Estate on Forsyth Park
This Savannah bed and breakfast is stunning and has a location that is hard to beat. It mixes charming Victorian features with plush beds and comfortable living spaces.
The view over Forsyth Park from the porch or upstairs balcony is truly stunning. There is a 24-hour front desk and guests can use the garden.
The property is again located in historic downtown and is within easy walking distance of Monterey Square and Madison Square. Don't forget to check out some of the best Haunted Hotels In Savannah!
The bed and breakfast consist of 3 bedrooms, a kitchen with a dining area, and a bathroom. A flat-screen TV is available.
Click Here For Rates on Booking.com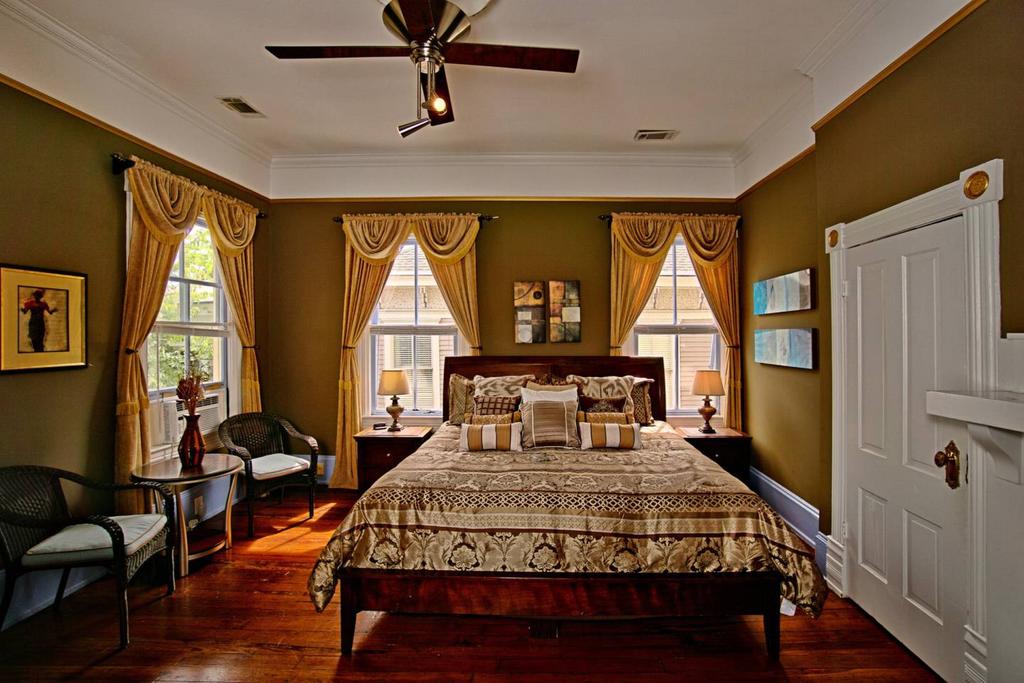 Foley House Inn
With 19 unique, large guest rooms Foley House Inn is a little oasis in a beautiful neighborhood. Only 650 yards from Madison Square and 650 yards from Pulaski Square Foley House Inn is in a great location.
All rooms are individually decorated to a very high standard that compliments the historic building. You will find complimentary WIFI, comfy cotton bathrobes, a southern breakfast, and an evening wine reception.
There are different room levels some having a balcony and all beautiful. The lovely garden is also a huge added bonus here.
Also, this hotel has an added extra Wally, the ghost said to haunt the hotel. Guests report hearing strange noises feeling a rush of air without a reasonable cause and seeing a man walking around the garden. The history of the house is well worth exploring if you like the eerie. Let's just say this hotel really does have skeletons in the closet, or should we say walls.
Click Here For Rates on Booking.com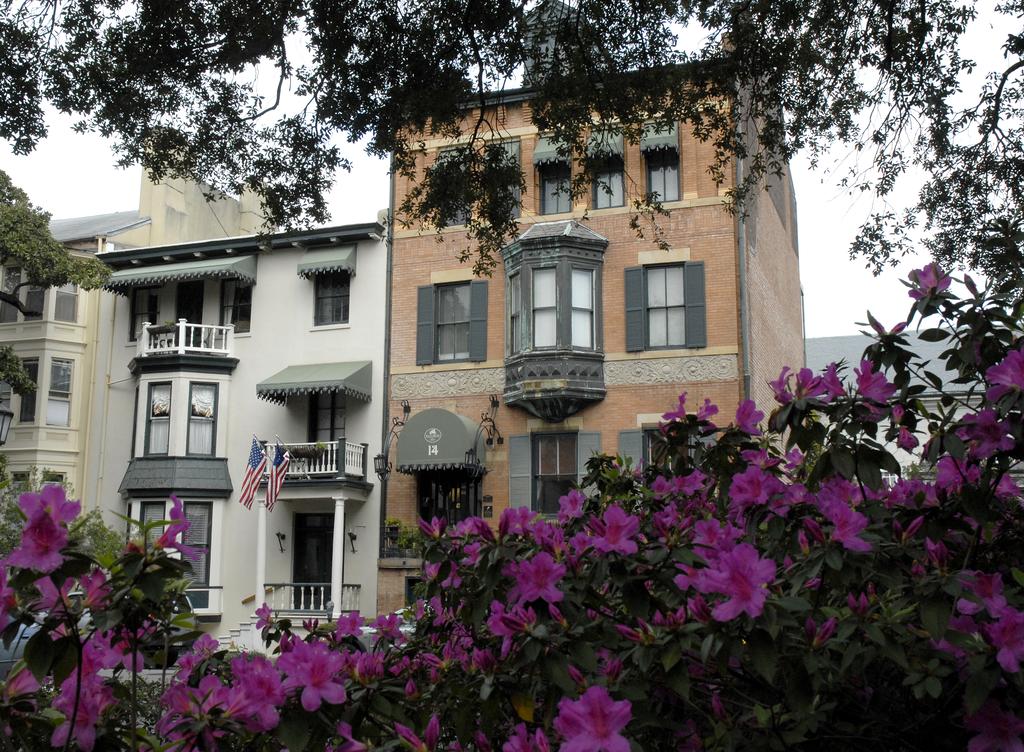 Forsyth Park Inn
Forsyth Park Inn prides itself on southern hospitality. This circa 1893 Queen Anne Victorian-style bed and breakfast overlooks the largest park in the historic district and really has that old-world charm. This is truly one of the Best Boutique Hotels In Savannah!
The house was originally a private home like many of the bed and breakfasts in this area. This one was owned by Captain Aaron Flint "Rudder" Churchill who is famed for a voyage from Quebec to Scotland that was somewhat treacherous. He later went on to found the Churchill Steamship Line.
A full gourmet breakfast is offered every morning and hors d'oeuvres and drinks in the evening. There is a private courtyard garden guests can enjoy.
This bed and breakfast in Savannah really is stunning.
Click here for Rates on Hotel.com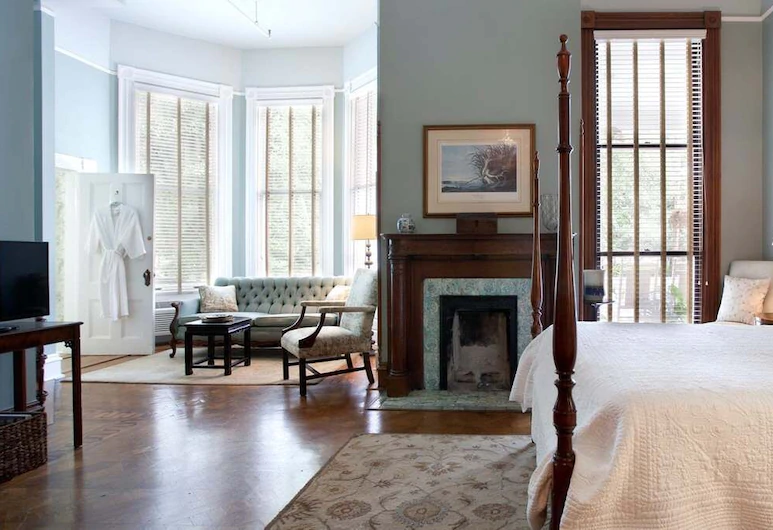 Hamilton-Turner Inn
Located in Savannah's Historic District on Lafayette Square this bed and breakfast includes a full southern breakfast and beautiful rooms.
Rooms include designer bath amenities and bathrobes and there is free WIFI throughout.
Guests are also treated to afternoons beverages, snacks, evening wine, and hors d'oeuvres are available in the parlor.
Guests love the location, the friendly staff and the delicious food.
Click Here For Rates on Hotel.com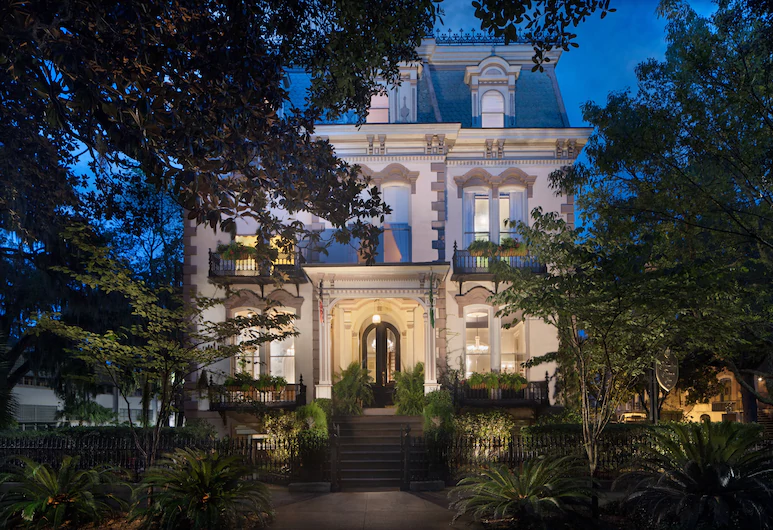 Roussell's Garden Bed & Breakfast
Rousell's offers 4 rooms and is a delightful mix of period furnishings and modern luxuries. Bryan and Janet Roussell, the owners, live on the property, and guests comment on their southern charm.
In the heart of Savannah, this Victorian building was originally built for John Puder and his family in 1888. It's a great example of Queen Anne's architecture. Bryan and Janet Roussell purchased and converted the property in 2005.
The rooms are individual and have a chintzy feel. The pied de resistance of this property is the beautiful garden that guests have access to. It's full of blooms, citrus, fig-trees, and countless birds who come to the baths and feeders.
There are 4 rooms in the main house and several more in the carriage house rooms which have deluxe bathrooms and views of the garden.
This is a lovely bed and breakfast if you like bustling days and coming back to a quiet and relaxed atmosphere in the evening.
Click Here For Rates on Hotel.com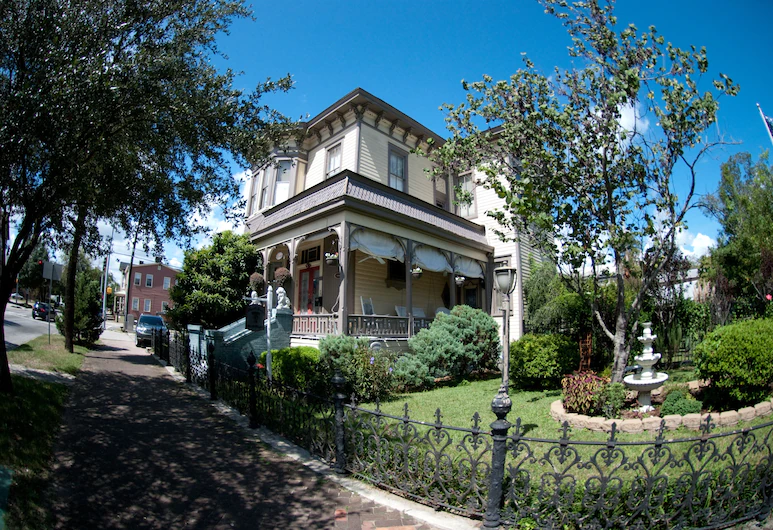 17Hundred90 Inn and Restaurant
As well as traditional fine dining and tasty drinks 7Hundred90 Inn and Restaurant are known for their ghosts. So if you are after a somewhat spooky experience this might be the place for you.
Three extra guests are believed to inhabit the inn. In room 204 you might share the night with Anna who is by all accounts friendly if not a little fond of moving things. Thaddeus is seen on the ground floor of the restaurant and tavern and apparently leaves pennies around for guests to find. The other ghostly lurker doesn't seem so friendly and appears to hang out in the kitchen.
This hotel is included in a lot of the Ghost Tours run locally.
The restaurant and Inn are housed in what were three separate residences. The Inn has 14 rooms and there are more in the 3-story Guest House across the street.
Located in the heart of downtown with River Street a 6 minute walk away. Parking is available at $10 per night.
Click Here for Rates on Hotel.com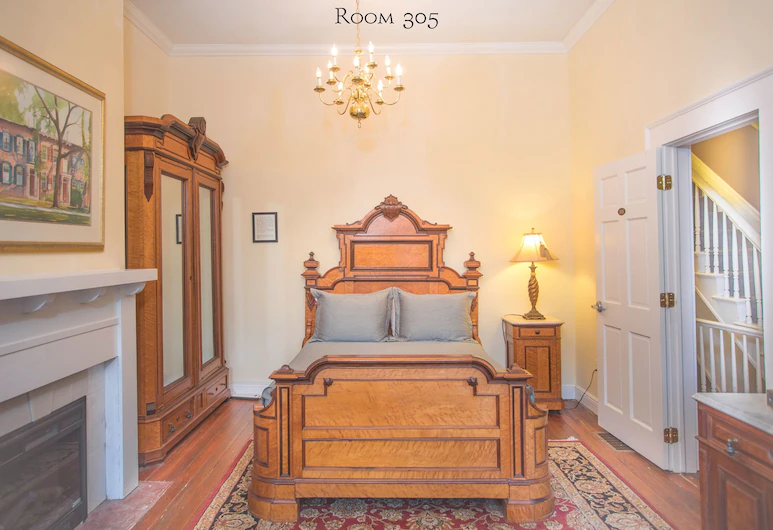 Green Palm Inn
A family-owned and run bed and breakfast in Savannah. This charming 1897 property is set in the Historic District and within easy reach of most attractions.
The owners Angela and Rob are originally from England and this cozy property somewhat reflects that English charm. It the little tocuhes that make this place special.
There are four guest rooms which are classically decorated. WIFI is included and a complimentary afternoon dessert bar and wine. The breakfast is English of cause and reviews compliment it on how delicious it is.
There is a terrace to enjoy and a nearby park where you can walk off the calories from the free dessert bar.
If you love the cozy and classical style you will love Green Palm Inn.
Click Here for Rates on Booking.com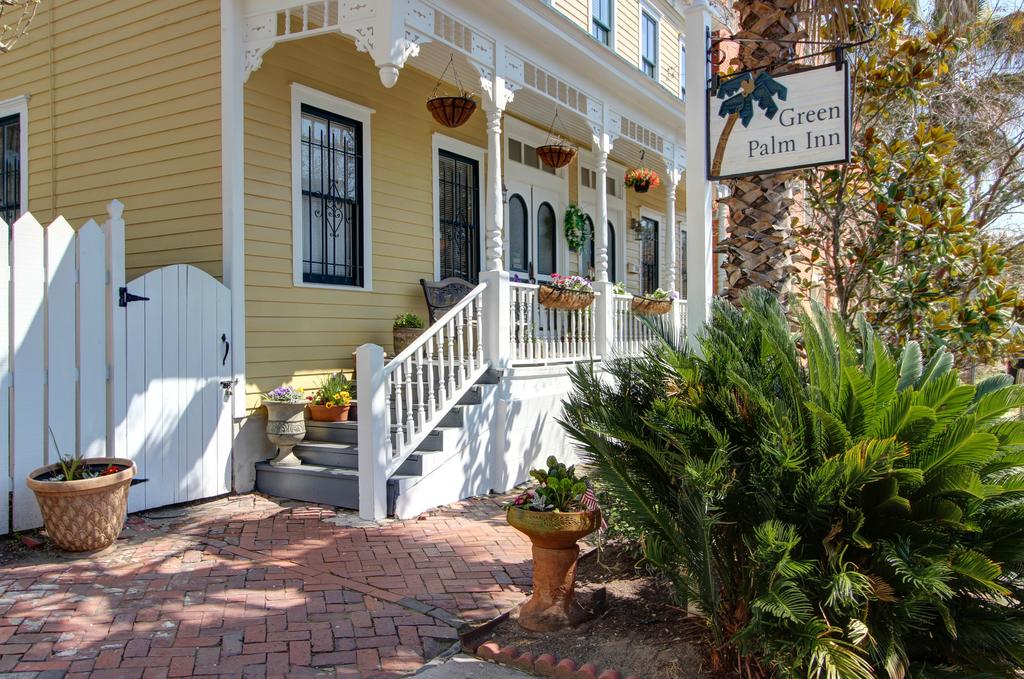 Catherine Ward House Inn
Built in 1886 this charming bed and breakfast in Savannah has all the original architectural details you would expect. The guest rooms are light and airy and cozy.
Guests also enjoy various sun porches and courtyards providing outdoor spaces to relax and unwind. Located on a quiet street in the Victorian District, parking is free and Forsyth Park is 1/2 a block away.
Leslie the owner lives on the property and as an experienced hotelier delivers a great guest experience. Her friendliness and welcoming manner s often praised in reviews.
All rooms are individually decorated and have cable TV and a refrigerator. For that extra special experience book a room with a private balcony or a 2-person spa tub.
A light, airy and beautiful bed and breakfast that we are sure will suit most people's taste.
Click Here for Rates on Booking.com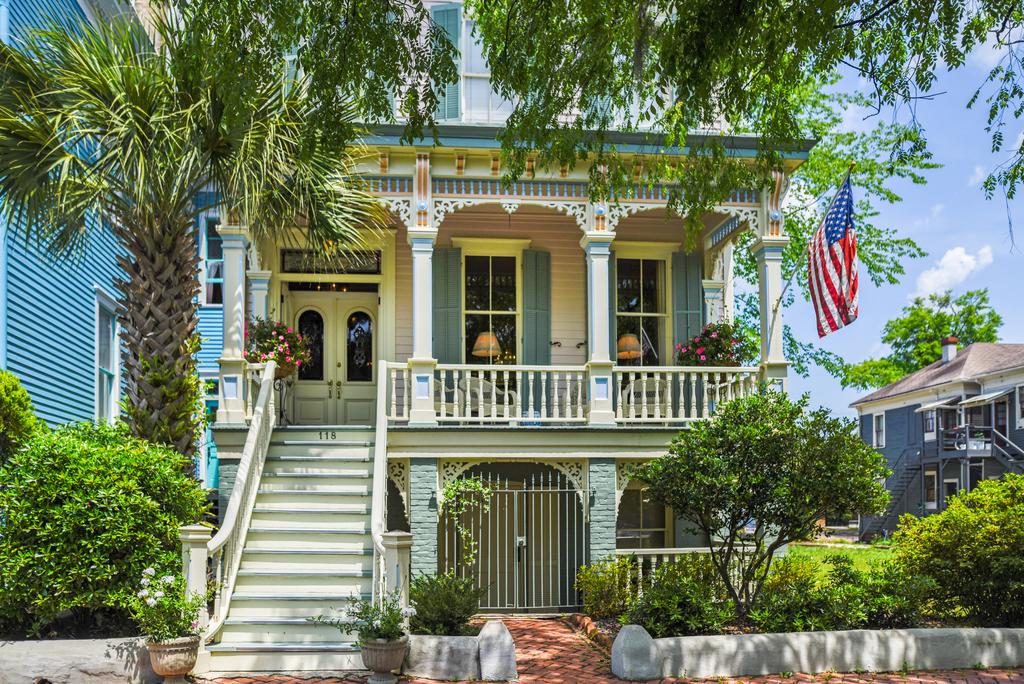 Amethyst Garden
This is one of those properties you just won't miss. The name gives it away, yes it is purple! And it's as unique and opulent inside as the outside would suggest. There is nothing quiet about this hotel and we love it.
The location is also perfect, right in the center 650 yards from Lafayette Square and 650 yards from Cathedral of St John the Baptist.
You have access to the garden, terrace and free wi-fi.
This place really is a gem, unusual, great hospitality and an enviable location.
Click Here for Rates on Booking.com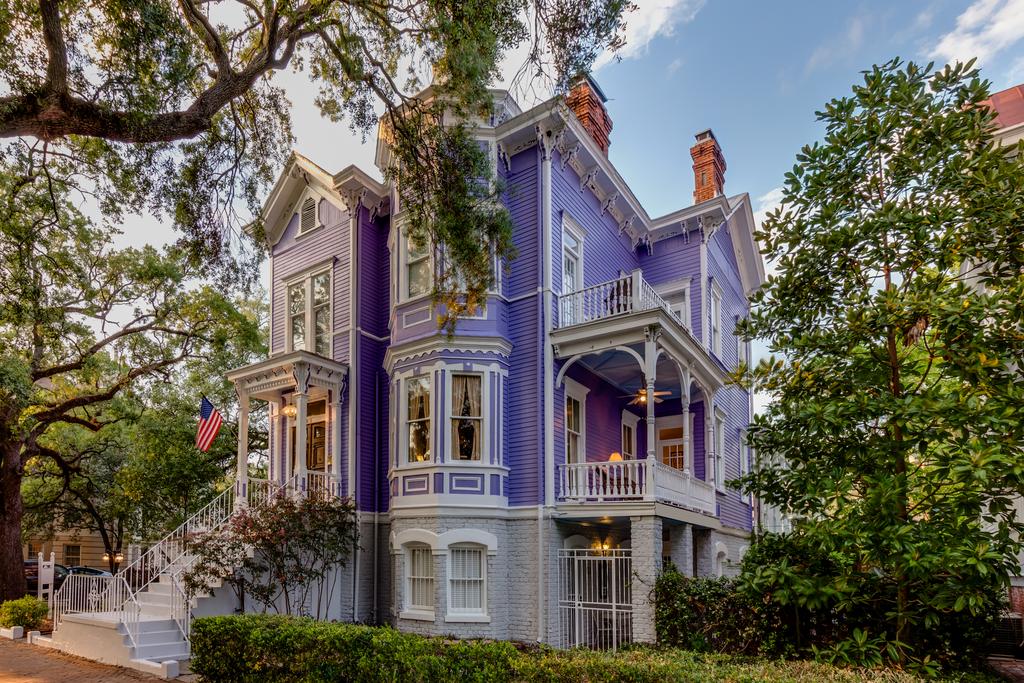 Justine Inn Savannah
There is something about this property that we just find so charming. Built in 1877 this French Renaissance-style townhouse is in the heart of the Historic District.
The five rooms are individually decorated and with antique-style furnishings and the pink room is just delightful. There is a free homemade breakfast, daytime snacks and afternoon wine and cheese.
Located at the south end of the Historic District Justine Inn is two blocks from Forsyth Park and a short walk to most of the shops, restaurants, and sites. Lafayette Square and the Cathedral of St John the Baptist are 450 yards away.
If you like something a little different and unique then The Justine might just be it. Guests seem to adore this place too praising its location, uniqueness, and hospitality.
Click Here for Rates on Booking.com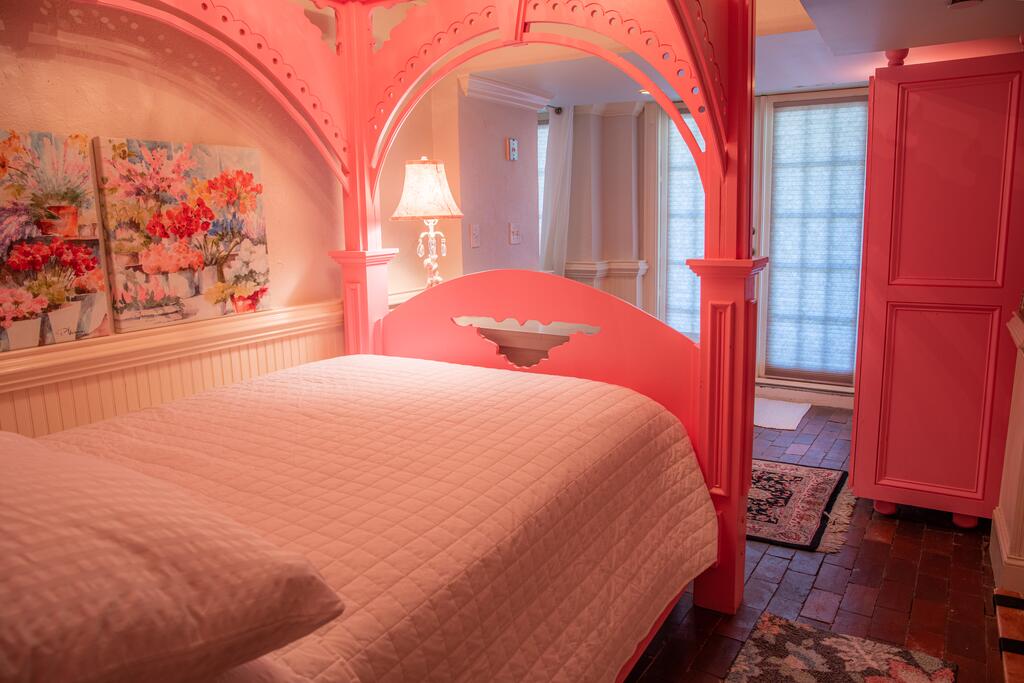 Savannah Bed & Breakfast Inn
An award-winning bed and breakfast in Savannah recently highlighted in the Washington Post Insider's Guide to Savannah. This 1853 Inn is a block away from Forsyth Park and within walking distance of the historic homes and museums.
This place is so charming and the resident cats and bedtime milk & cookies really add to the charm. The homemade Southern-style buffet breakfast also seems to be a hit with guests. Oh, and you also get afternoon tea.
Each room in individually decorated and they all have access to the gardens and courtyard.
The Mercer Williams House and Museum is less than a 1-minute walk away and Forsyth Park and the Georgia Historical Society are a 2-minute walk away.
ThisSavannah Bed & Breakfast Inn is a real winner in our book. It has character and is in a great location but what really makes this place special is all those little extras it offers, those touched that take a stay from great to special.
Click Here for Rates on Booking.com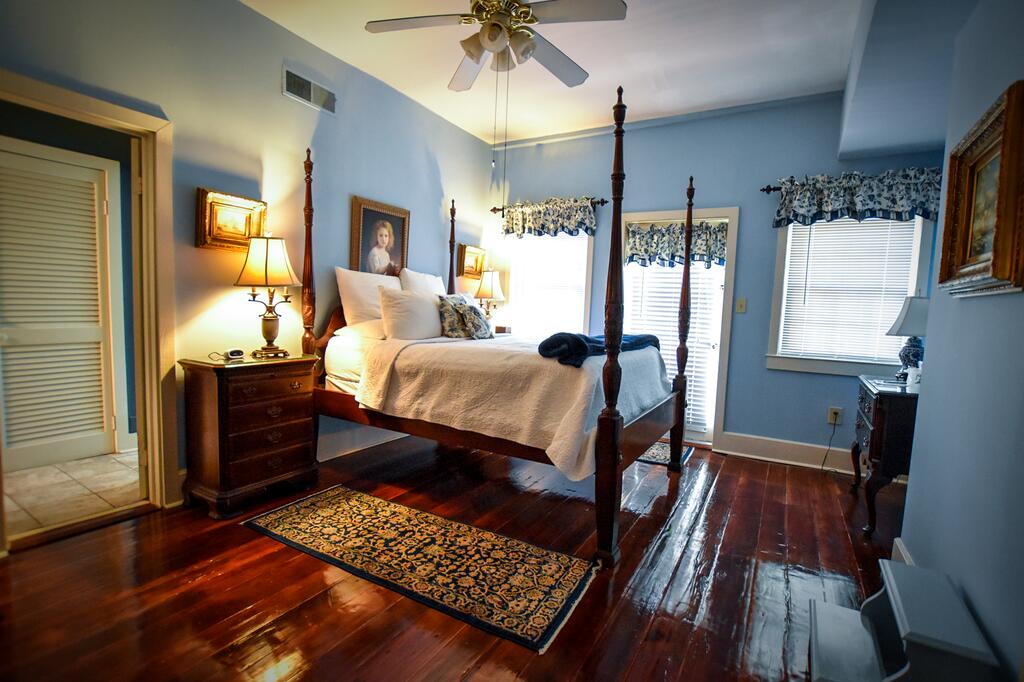 The Gastonian
The Gastonian is an award-winning historic Savannah bed and breakfast with all the added extras you could want. If you like your bed and breakfast with some style then this one is for you.
It's beautiful both inside and out and the level of detail here is extraordinary. Only two blocks from Forsyth Park most places are within easy walking distance.
The property has 17 rooms all with comfortable beds, private bathrooms, a working fireplace, and sitting areas. They all have something unique be it chandeliers, clawfoot tubs, private balconies or spacious tall ceilings
This really is a special place and would be perfect for that special getaway.
Click Here for Rates on Booking.com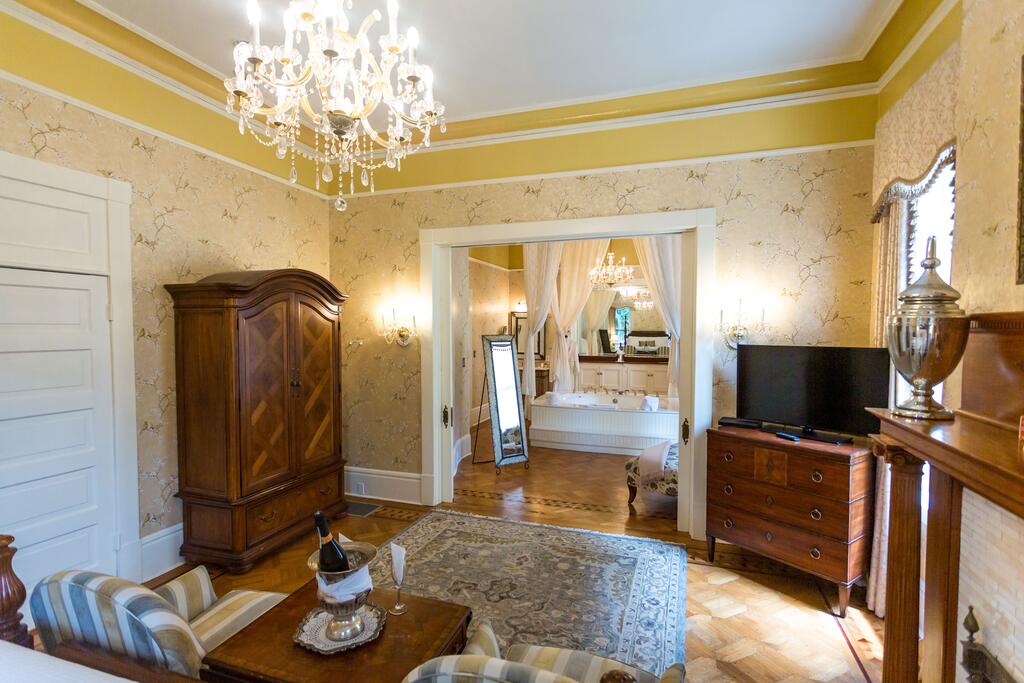 Eliza Thompson House
Part of Savannah's historic Inn Eliza Thompson House has a style all of its own. Situated on the world-famous, brick-paved Jones Street lined by oaks and magnolias the location of this property could not be more perfect.
The Eliza Thompson House is a stunning 1847 property perfect for those romantic getaways. It really is a private peaceful retreat for those looking to get away from it.
In the garden, you will find a koi pond and an original Ivan Bailey fountain and daily newspaper to pass the time. Take your breakfast in the courtyard and enjoy a nightly reception of hors d'oeuvres with wine followed by dessert and coffee.
The rooms here are simple, opulent, and stunning and seem to really embody a classical old charm. A great place to stay if you like the finer things in life
Click Here for Rates on Booking.com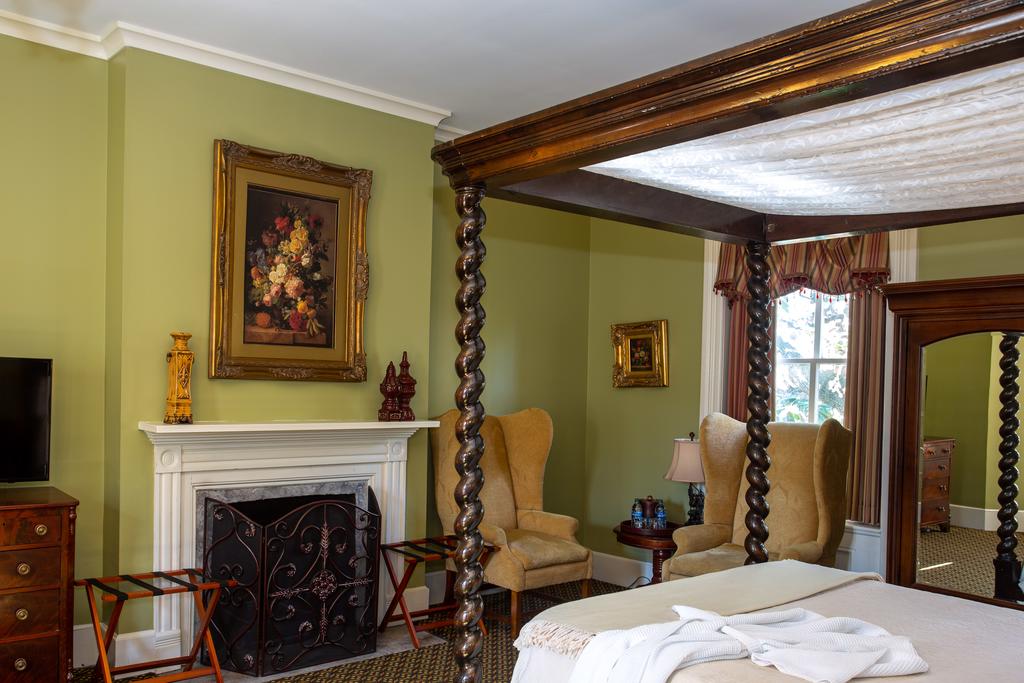 As you can see there are so many Savannah bed and breakfasts Georgia to choose from. From Savannah bed and breakfast inns to bed and breakfasts in the savannah historic district there are so many to choose from.
We don't envy you having to make the decision and choose one. Whichever you choose we know you will have an amazing time and please come back and tell us all about it.