If you are looking for cozy coffee shops in Savannah you have come to right place! Check out our list of the best Savannah coffee shops!
Savannah is one of the small towns in Georgia is the prefect place to explore for a weekend or day trip! With plenty of activities, outdoor activities, a beautiful river there are also a plethora of amazing restaurants and a growing coffee scene.
This southern town has an expanding coffee scene with local roasters, hometown favorites like the Foxy Loxy, PERC roasters, Gallery Espresso and Sentient Bean to Savannah Coffee Roasters a staple since 1909!
As well as a growing number of historic downtown coffee shops that provide a unique atmosphere. From a french bistro, to eclectic Savannah cafes that donate to a good cause you are bound to find an amazing cup of coffee in the area. Many of these cozy coffee shops serve up breakfast, brunch and lunch menus that compliment the beverages they serve.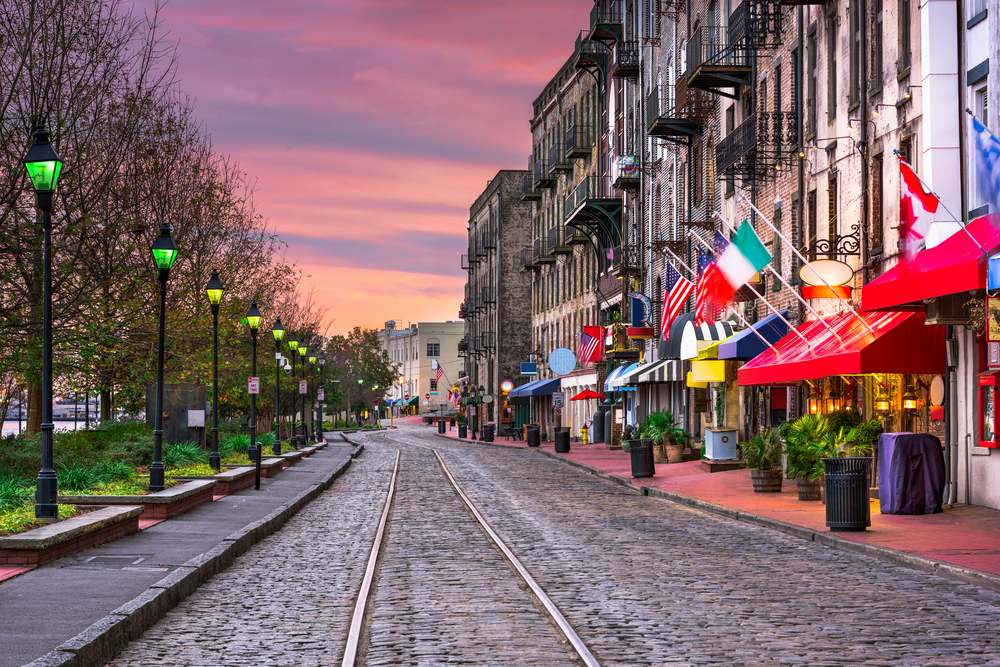 12 Cozy Coffee Shops In Savannah
The Coffee Fox
The Coffee Fox is one of the best coffee shops in Savannah, and has several unique locations located throughout the Savannah area. The Coffee Fox is located on Broughton Street in historic downtown area and severs up locally roasted PERC coffee.
If looking for a craft coffee shop this is the place with a full espresso menu, pour-overs and more! Here you will find not only coffee but a full menu of fresh baked pastries and for later in the day craft beer! From bottled cold brews, to hand crafted coffee beverages served in a unique setting!
Try one of the signature coffees such as Horchata Latte he top seller with Mexican sweetened milk and 2 shots of PERC jugernaut espresso, or the Espresso Tonic with tonic water, ice and shots of espresso or the Cold Fashioned with 2 shots of espresso, simple syrup, bitters and a cherry!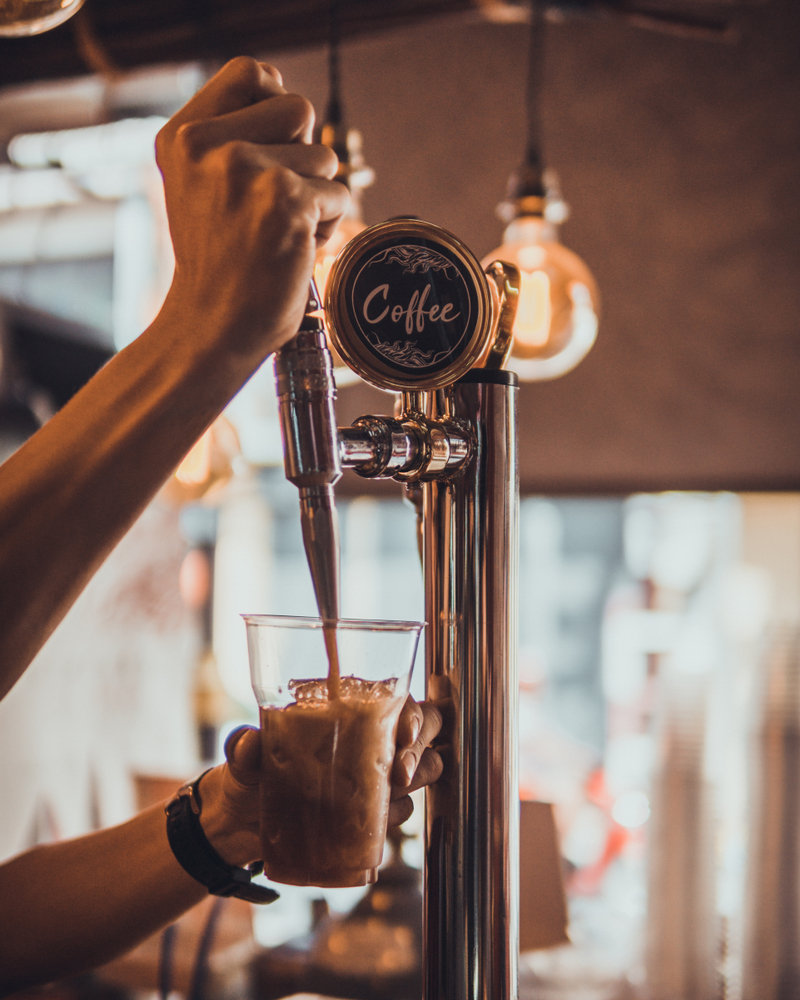 The Paris Market and Brocante
As the name would suggest a visit to The Paris Market and Brocante transports you back to the sixth arrondissment of Paris a favorite of founder Paula Danyluk. Located inside the Paris Market this is the place to head to after shopping for a cup of coffee, tea, wine or champagne.
Architectual Digest named it one of the "most beautiful coffee shops in Georgia". You will find plush velvet seating, rich fabrics, bold wallpaper, bistro tables and a wooden bar overlooking historic Broughton Street. Or perhaps sit outdoors and enjoy people watching!
The French inspired menu has pastries such as croissant, pain au chocolate, macarons, quiches and sandwiches. From house wines and champagne to cocktails and a full espresso menu. Try one of the french press coffees, an Iced Nutella Latte, a Cardamom cold brew, or a Lavender coconut latte.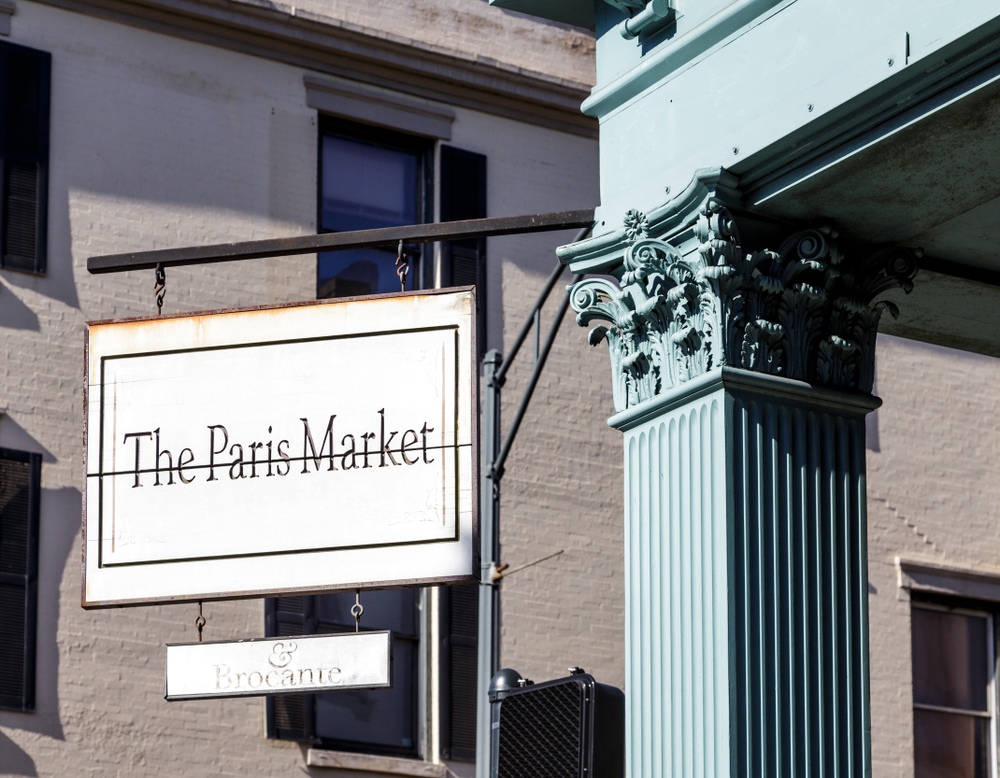 Savannah Coffee Roasters
If looking for coffee in downtown Savannah, head to Savannah Coffee Roasters. Established in 1909, the master roasters here have been serving up some of the finest coffee in the area! They are located off of Liberty Street near Chippewa Square.
The motto here is "Coffee is the best thing to douse the sunrise with" and the large menu allows you to do just that. Each hand crafted coffee comes in 12, 16 or 20 oz servings. From traditonal espressos to house favorite Shot in the Dark- brewed coffee with a double shot, a Flat white, French Press, Chai Latte. In addition you can add flavoring to each drink for a small up charge.
This is one of the Savannah coffee shops to visit if looking to also eat a delicious meal. From brunch plates like the Banard St. Breakfast with Belgian waffle and eggs, to quiche to lunch soup and salads the menu is all reasonably priced!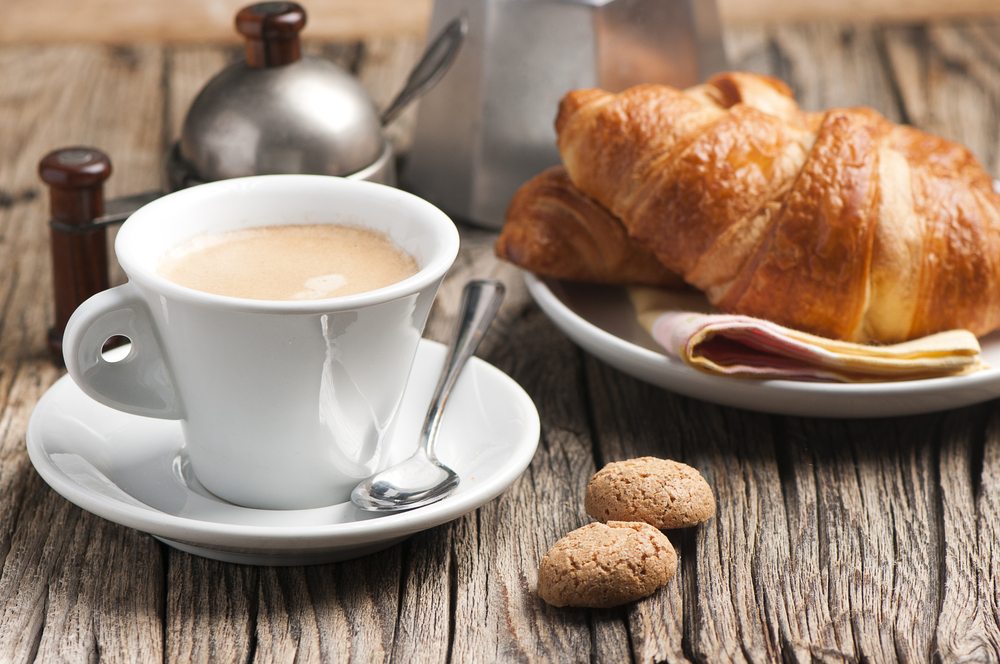 Gallery Espresso
Since 1993, the Gallery Espresso has been one of the Savannah cafes near Chippewa Square. What makes the Gallery Espresso unique is not only does it serve as a cafe it also doubles as a fine arts studio to showcase the talents of Savannah artists.
On the coffee menu you can choose from three unique bends, the Gallery Espresso House Blend ( a dark French roast) the Bull Street Blend ( a medium blend French) or a Flavored coffee of the day. While you wont find an expansive menu like at some of the other shops you can be sure your cup of coffee will be brewed fresh!
They serve lite bites such as bagels, muffins, scones, salads and sandwiches. Or come later in the day to enjoy the beautiful art show while enjoying a wine and cheese plate or dessert.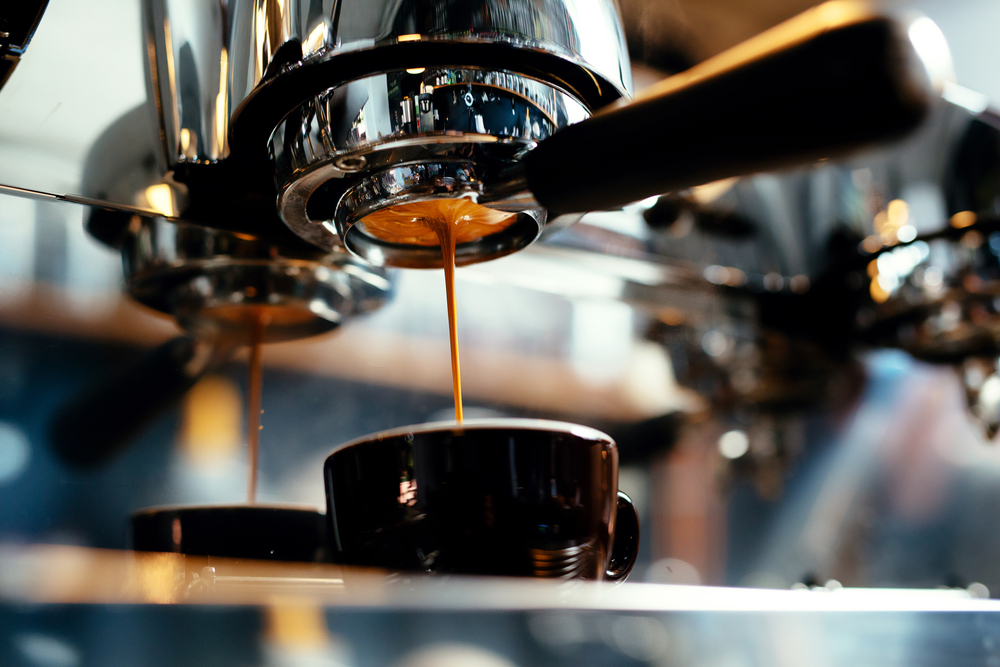 The Blue Door
The Blue Door calls themselves Savannah's local coffee shop serving more than just coffee. Located on Bull Street across from the community collage they are open daily from 9 am to 3 pm. The atmosphere here is very different from traditional Savannah, filled with old collectables, arcade machines and board games.
From drip coffees, lattes, iced coffee like the Into the Darkness with espresso, milk and brown sugar, to blended coffees like a Matcha Mint Randy Savage, Caramel Gibson or Beani Vanilli.
You can't forget to order one of the delicious homemade waffles topped with fresh fruit, chocolate or powdered sugar. Or a savory egg breakfast served on a waffle! Or one of the panini sandwiches. Everyone raves at how delicious all the menu items are!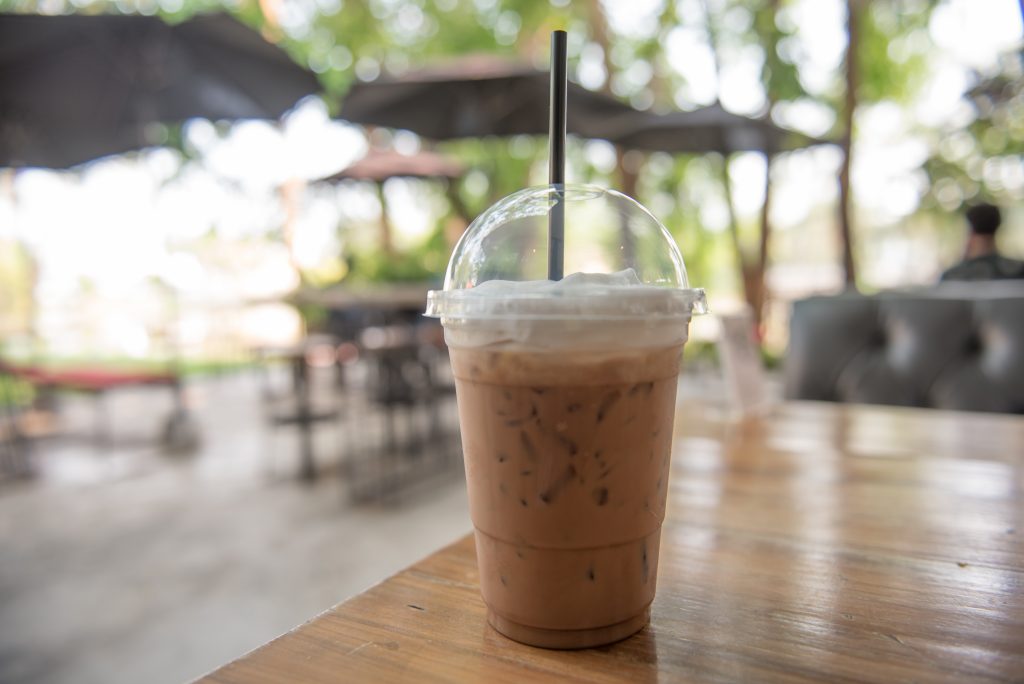 The Sentient Bean
The Sentient Bean is one of the Savannah coffee shops located across from Forsyth Park, and is open from 7 am to 5 pm daily for takeout and outdoor dining. You must visit on Sundays for a Sunday Brunch served using local ingredients found at the Forsyth famers market! They host regular events like open mic nights, and comedy nights!
All coffee served at the Sentient Bean is 100% fair trade and organic and roasted in small batches by Cafe Capesino. The milk used is all from a small dairy farm in nearby Waynesboro Georgia. Try drip coffee, iced coffee, a Shakeratto – espresso shaken with sugar over ice, a Frozen Mocha or Frozen Vanilla Latte.
They serve a full breakfast menu all day long with items like vegan scramble, breakfast tacos, quiche, granola and oatmeal, breakfast bowl. If you come after 11 am you can order off the lunch and dinner menu with a large selection of salads, a vegan protein bowl, gluten free tacos and paninis.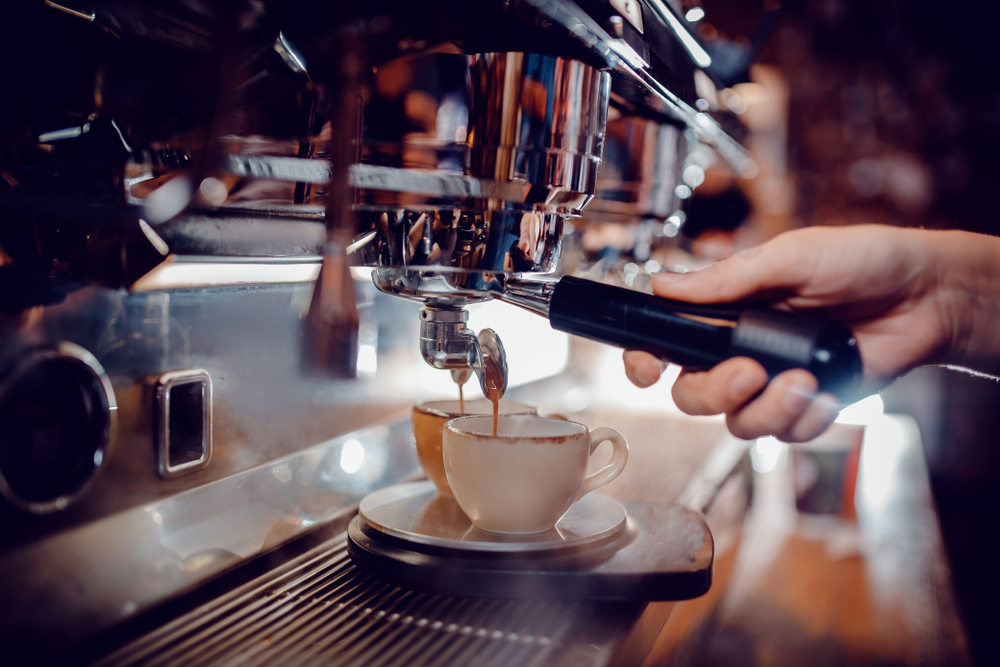 Maté Cafe Factor
Maté Factor is a coffee shops in Savannah located off of Hall Street. This coffee shops is known for serving up a unique beverage called Yerba Maté a a South American tea brewed from a holly tree. It has a caffeine like fix with health benefits typical coffee doesn't offer, while a unique taste it is worth order a cup to try!
The two story cafe has a cozy mountain feel ( the first location was opened in Colorado) with tons of natural light, leather accents, and just minutes from the downtown area it is owned by the Twelve Tribes Spiritual Community. The community is known for their amazing craftsmanship shows though the cafes design.
Along with the yerba maté, the also serve organic coffee and teas, as well as homemade pastries such as muffins, danishes, scones. Everything is sweetened with organic sweeteners like honey, agave and maple syrup you wont find typical white sugar on the menu!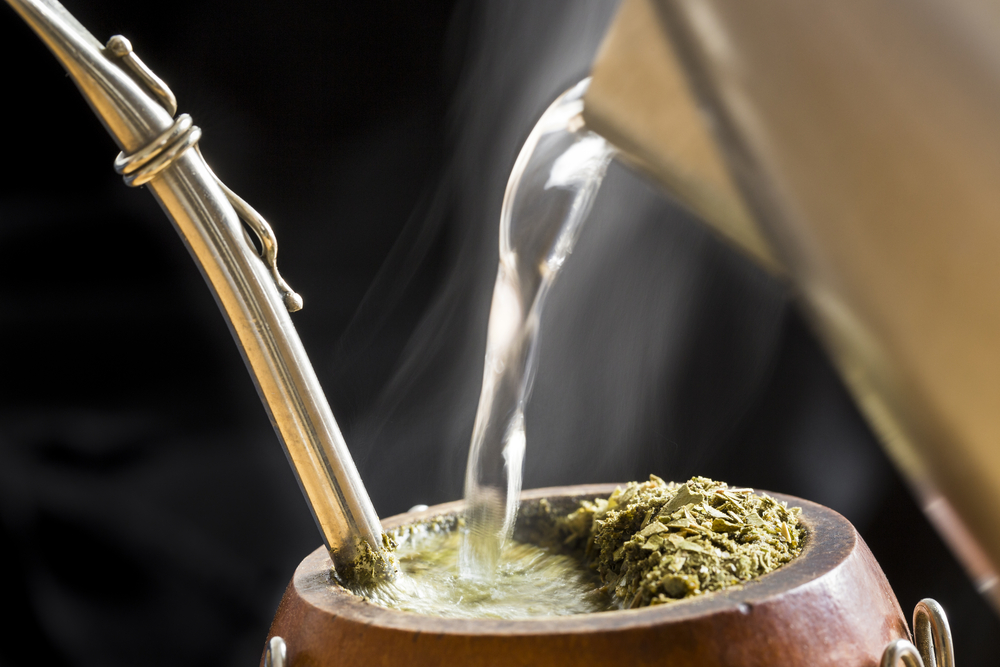 PERC Coffee
PERC Coffee began in the Starland neighborhood of Savannah in 2010, and has now found its head quarters on East Broad Street, and is open Monday to Saturday from 8 am to 2 pm. Here at PERC Shop you will be able to try limited coffees as well as baked goods provided by Auspicious bakery. You can find this local roasted coffee on the menu at several of the coffee shops in the Savannah area.
Here you will be able to try a large assortment of international coffees. From Drip Ethiopia kayon with blueberry, cocoa, to an Ethiopia Reko with mango and honey, to a Brazil Legender with cherry and cocoa, a condor mocha, good times latte with lavender and habanero sugar, nitro cold brew and espresso tonic!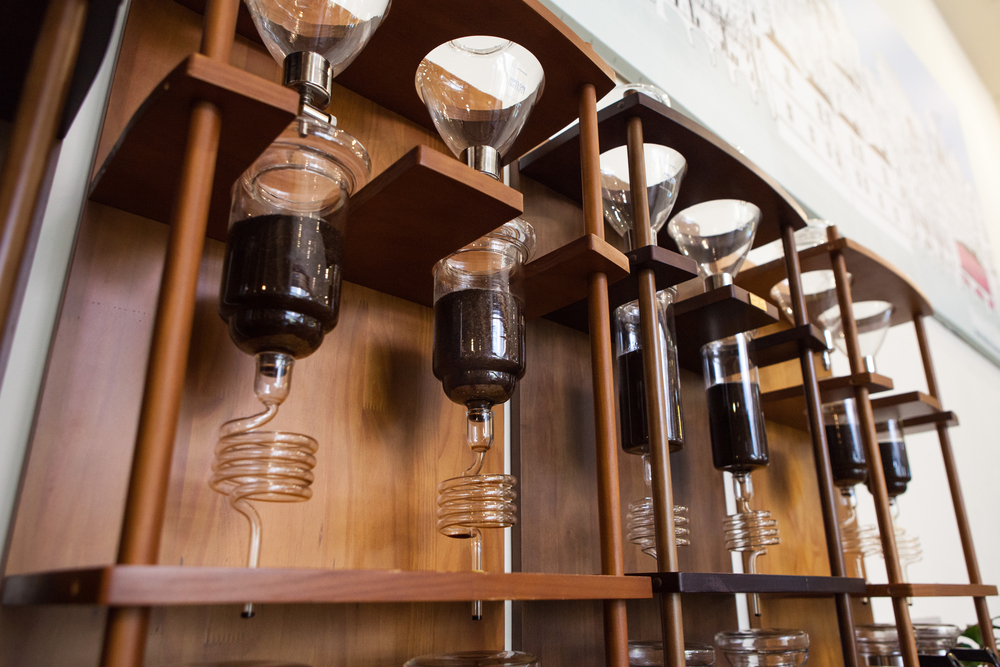 Blends A Coffee Boutique
Blends a Coffee Boutique is a great place to grab coffee in downtown Savannah, located off of popular Broughton Street. This is the place to come if you want to sample hand crafted coffee from around the world. THey hand select all coffees from different regions around the wrold and raost them locally here in Savannah.
When entering the shop to order coffee you must first choose your coffee bean, there are usually 6 coffees featured read to be ground for the perfect cup of coffee for you. Choose your origin from Guatemala, Colombia, Brazil, Puerto Rico, Ethiopia and Sumatra. then choose size from espresso to americano to cappuccino, latte and cold brews.
There is a full breakfast menu served with build your own omelette, breakfast burrito, french toast, quiches, empanadas, avocado toast. On the lunch menu you can find wraps and paninis like vegetarian wrap, prosciutto and hummus wrap, chicken salad wrap, turkey panini, power bowls, soup of the day and salads.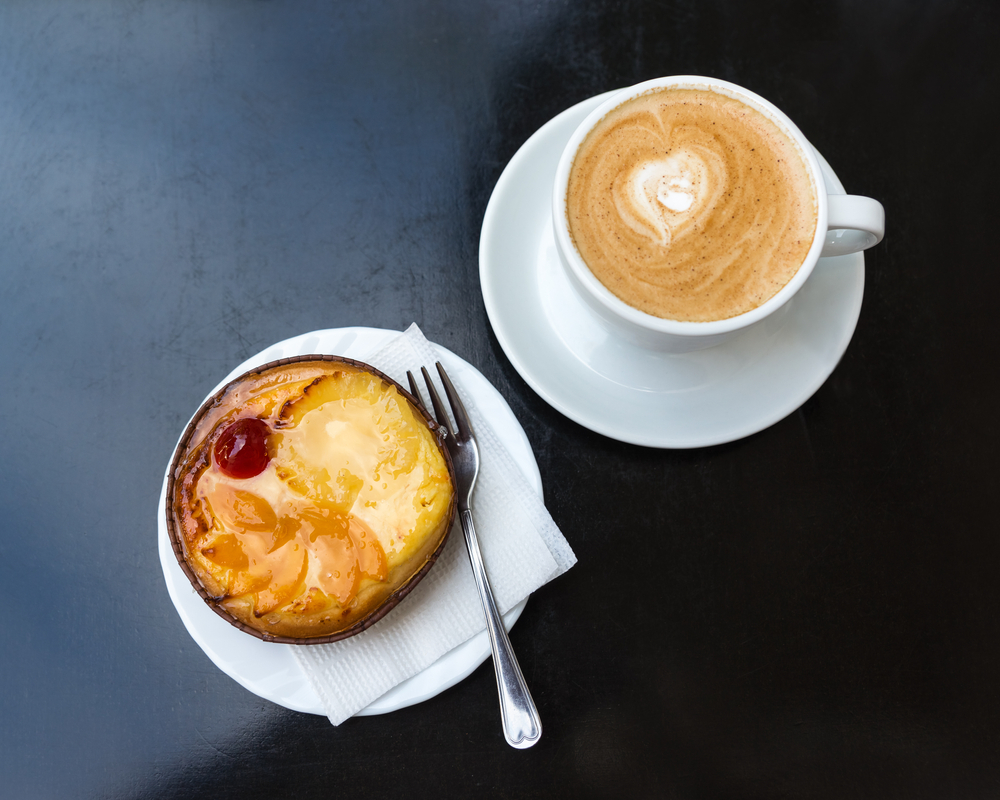 Mirabelle Savannah
The coffee program at Mirabelle Savannah is run by Stay Golden roasters and searches for the most interesting beans to serve up exciting and delicious coffee here. And while you enjoy your coffee make sure to enjoy a Belgian Street waffle.
This is one of the best coffee shops in Savannah to try unique daily coffee selections from Stay Golden. From Americano, Cortado, Lattes, a Pour Over, , housemade Cold Brew and macchiato there is a wide variety on the coffee menu.
Try one of the speciality drinks like coffee julep with espresso and muddled mint, Unicorns Mane with espresso steamed milk, cardamom and rose water, or cafe miel with espresso and whipped cinnamon honey and steamed milk.
The waffles come in a variety of sweet and savory from peach cobbler, croque monsieur, honey pistachio, ricotta, or classic liège with powdered sugar. All the waffles can be made gluten free!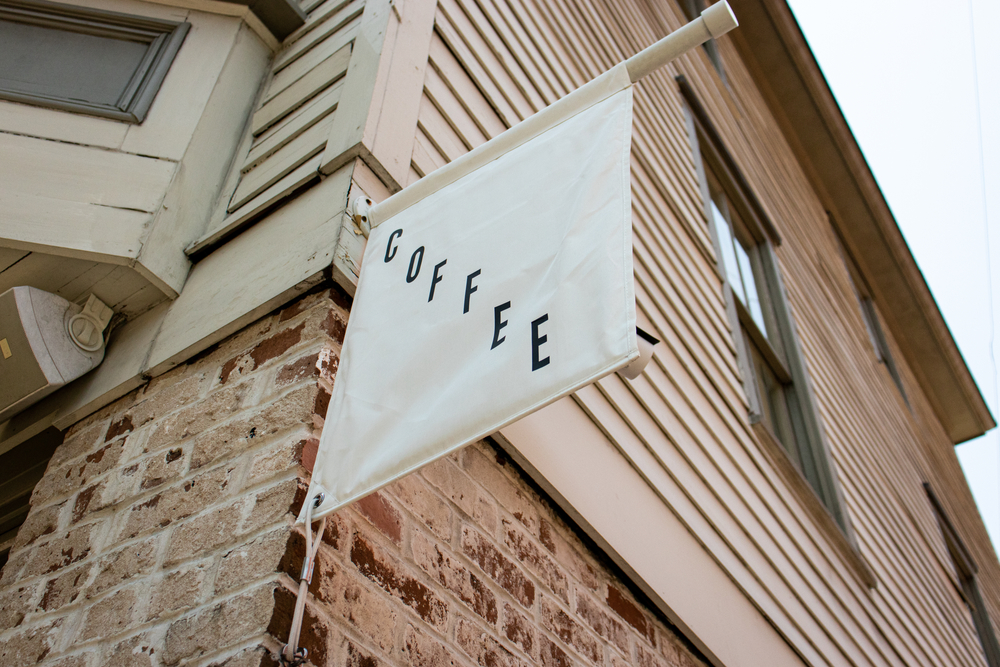 Black Rifle Coffee
Black Rifle Coffee Company is a veteran owned and operated Savannah coffee shop brewing "America's Favorite Coffee". It is the first franchise on the east coast. There are two locations one on Fort Argle Road inside Nine Line Apparel right off of I-95 interstate and one on historic River Street. There is an outdoor covered seating area too!
The coffee here is all freshly ground, with a large selection of syrups. Try the speciality drinks like the Honey Latte with local honey and espresso the Betsy with white mocha and blackberry, or the Horchata latte with horchata, espresso and cinnamon. There is the 1776 with seat salt caramel syrup or the Liberty Bell with Vanilla and caramel served upside down.
There is always nitro cold brew on tap, as well as the basic batch brew, and even a Marizpan latte with french almond syrup and steamed milk. The River Street location has an industrial feel with brick walls, exposed beams, and wooden tables. There is also a retail shop where you can purchase bags of fresh roasted coffee ranging from blonde roast to dark roast or apparel where proceeds benefit veterans organization!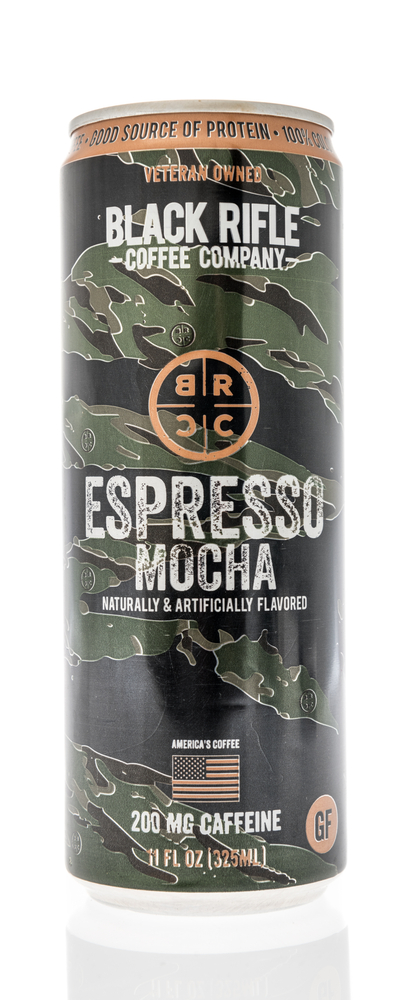 Bitty and Beau's Coffee Shop
Bitty and Beau's Coffee shop was first opened in 2016 in North Carolina to celebrate the two youngest children Bitty and Beau who were diagnosed with down syndrome. There are now four locations, one of which opened in Savannah which employs those with developmental disabilities.
You can choose between Bitty's blend or Beau's blend, a holiday roast as well as decaf. Cold coffees include cold espresso shots, cold brew, iced latte, frappes, and hot coffees like cappuccino and americanos.
Pastries, muffins, cookies, breakfast sandwiches, burritos and scones are also available for purchase as well as apparel that benefits those with down syndrome. Come in for one of the warmest welcomes in Savannah and enjoy a cup of delicious coffee and a bite to eat.