We all know that North Carolina is known for its pretty trails that echo through the Blue Ridge Mountains, its impressive museums in the heart of the city, and its overall rich history. But what about food?! There truly is some of the most mouthwatering options when it comes to the best brunch in Charlotte North Carolina.
We all love North Carolina's expansive topography. The mountains and beaches are to die for, and the food is always great too! I mean, have you had that BBQ in a Mountain Town yet?!
Overall the breakfast in North Carolina is fantastic, but what happens when we are looking for the best brunch in Charlotte in particular?! We've got you covered! No need to ask where to brunch in Charlotte. Just come hungry!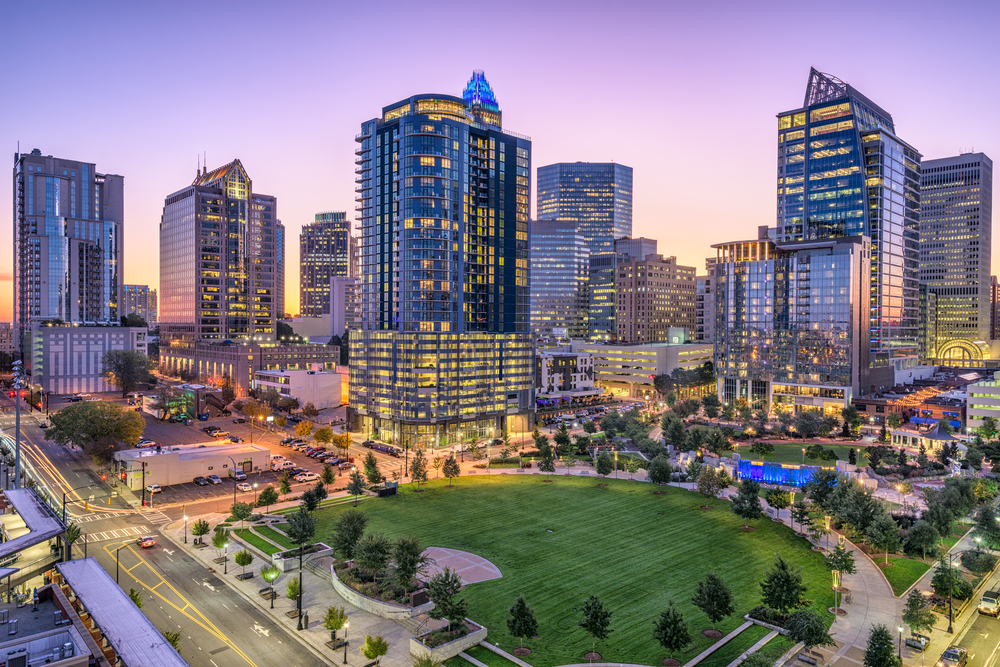 15 Best Places for Brunch in Charlotte NC You Must Try
1. Little Mama's
Little Mama's is the place you want to come to with friends, family, coworkers– anyone really! Traditionally, this restaurant features Italian-American recipes. With the sun room, full bar, and dining room, guests love the comfort classics.
But on the weekend you can get brunch here! Stop by for the spinach and prosciutto quiche, or even a nice cocktail. The orange whip and mozza Mary are popular!
You can also get lunch based foods, like penne all vodka, eggplant parm sandwiches, and more. Guests really love the mozzarella bar, however! I mean how do you not love fresh mozzarella for brunch. Mama's is definitely one of the top spots for brunch in Charlotte.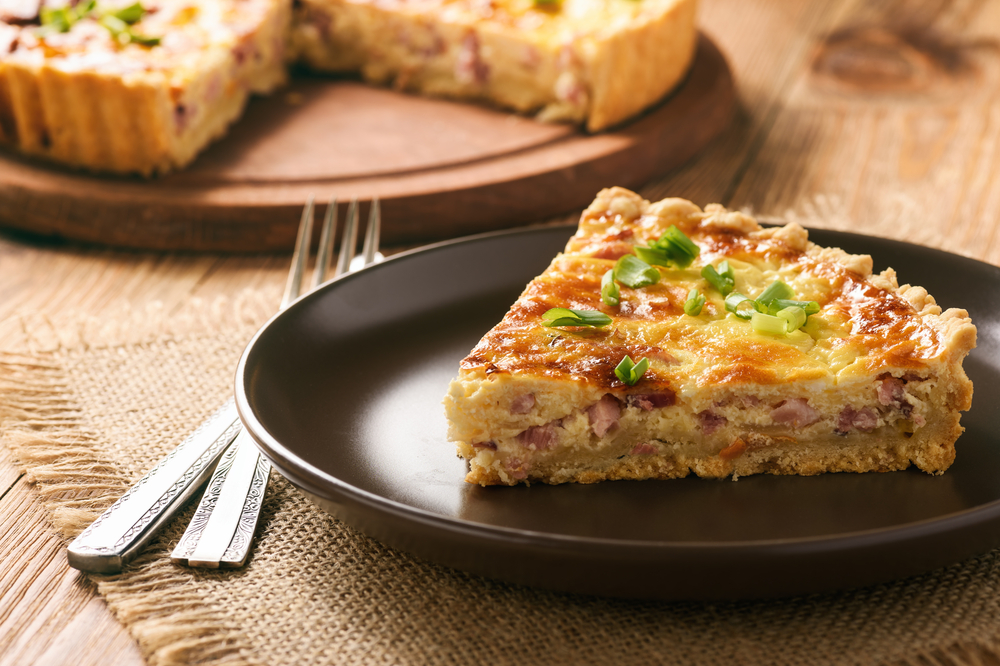 2. RH Rooftop
The RH rooftop restaurant resides on the third floor of the RH Charlotte, which is a huge gallery that gives off a residential and retail vibe. This indoor and outdoor location invites people for dinner, and brunch too! Channel home and hospitality at this location for some of the best options for rooftop brunch in Charlotte.
In the mornings, guests love the thick cut pork belly bacon, avocado toast, and smoked salmon. There are also options to share at the table, like prosciutto. and device board!
For healthier options, you can dive into a gem lettuce, or shaved veggies. But if you want more of a heavy meal, enjoy the lobster roll, truffled grilled cheese, or the ribeye steak. Just know their wine by the class is popular and to die for!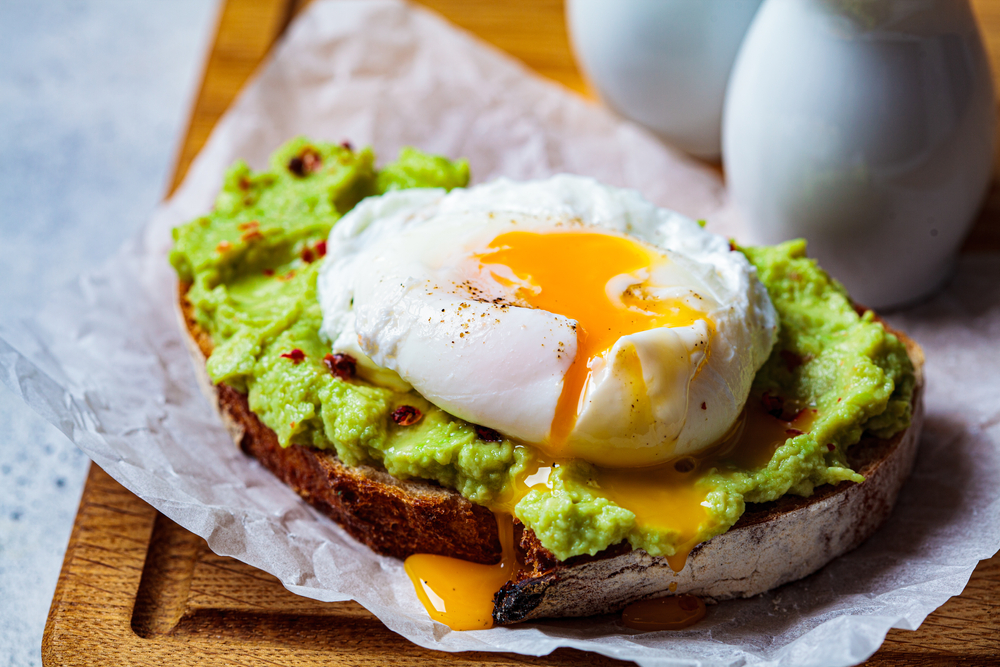 3. Snooze: the A.M. Eatery
Dine in at the patio, in the diner, or pick up you brunch! Better yet, have it delivered! Snooze: an A.M. Eatery has the classic brunch vibes that you will love. From a pancake flight, to ham eggs Benedict, and mouthwatering lattes, you'll leave stuffed!
Guests also love the choice mimosa options– you pick the juice– ,the blood Marys, and even the snooze breakfast burrito! Located in the South End of Charlotte, the fresh dish here keeps people coming back!
And make sure to always try the pancake of the week: this every changing facet of the menu keeps things interesting. But overall, they have the classics: sandwiches, tacos, plant power options for vegans and vegetarians, Benedicts, and pancakes and French toast!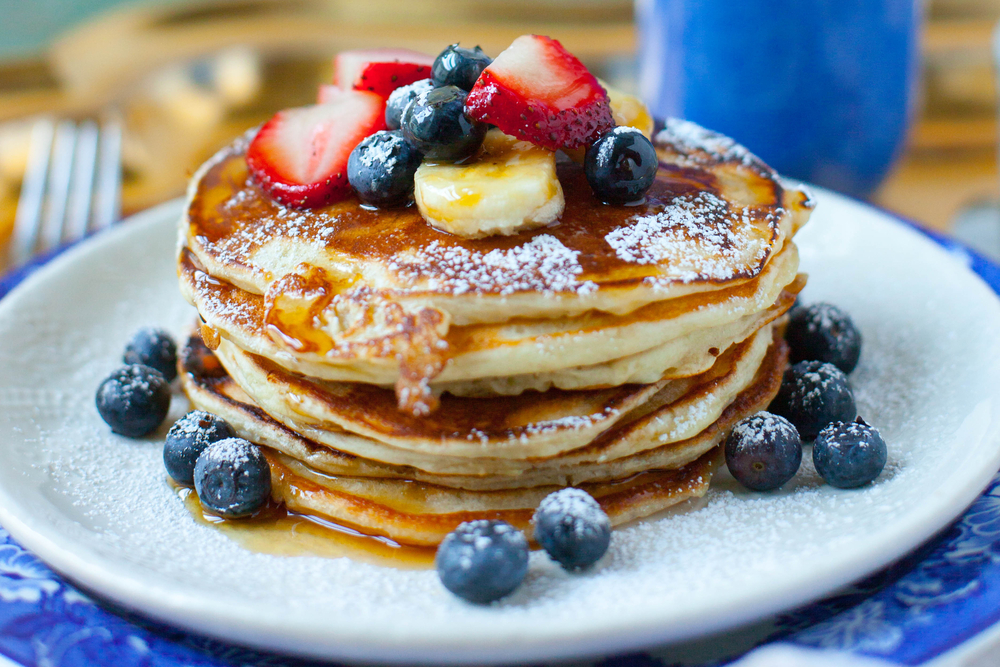 4. Suffolk Punch
On Saturdays and Sundays from 10 am until 3 pm, brunch is served at Suffolk Punch! This brewery is known for its yummy drinks, but what is a mimosa without some food?!
Enjoy sharable like the pimento deviled eggs, or a signature option like the chicken biscuit. All biscuits are made form scratch here, so guests also seem to love the sausage gravy & biscuit option.
The coffee bar also has people coming back, in addition to their healthy options. A quinoa vegetable hash anyone?! Just make sure to know that this brewery takes bride in its lagers and wheats, hippies, sours, and more. Try out their pints! This is some of the best Sunday brunch in Charlotte!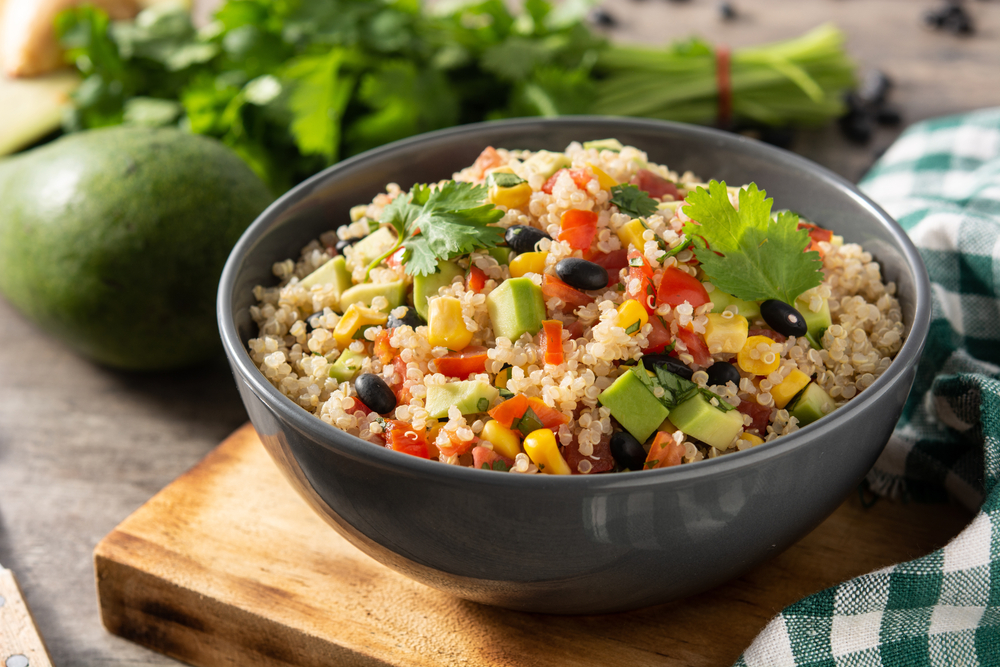 5. VANA
Trendy anyone?! Brunch in uptown Charlotte has never been easier. VANA brunch features iconic meals for all. Enjoy steak and eggs, pickled veggies, large and small coating format steaks, a breakfast bowl, or even wings.
VANA takes pride in their meat. The Smash Burger is often ordered, as their meat heavy breakfast flatbread. But don't worry, the fruity pebbles waffle offsets some of that grease!
Bloody Marys, Mimosas, and more is also available here. VANA prides itself on fresh ingredients and a unique atmosphere. Wood is an integral part of the food program here– don't be surprised if your food is served on a slab of wood, in fact! This is one of the best places for brunch in Charlotte NC that is up and coming!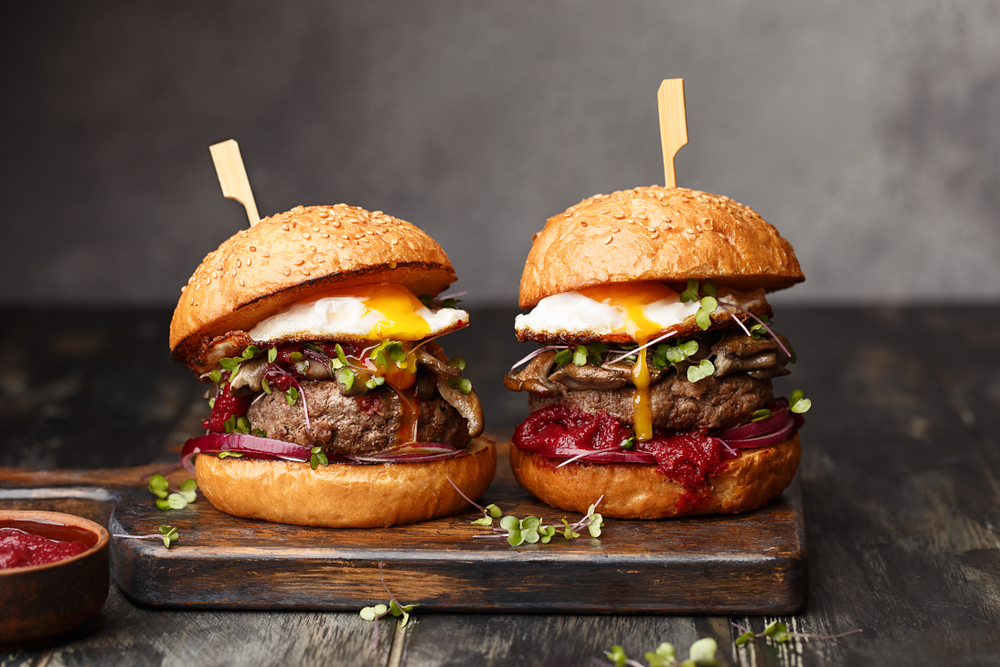 6. Zada Janes
Corner cafe anyone?! Known for "great food" and "great people" Zada Janes was established in 2008. It has an eclectic vibe, and is located in suburbia of Charlotte.
Thankfully breakfast is served all day here, so brunch is easy! In fact, we call it one of the best brunch spots in Charlotte. Enjoy the southern flare of things like Brooker T's East Side Hasher. Or keep it simple with the Zada Jane 2820 Basic Breakfast.
Guests also really love the Amaretto French Toast, and the Zada's Cinnabuns for somethings sweet! And don't forget the biscuits and fresh bread that is mad every day here. The breakfast sandwiches are a whole other level compared to other restaurants in Charlotte for brunch solely because of this fresh bread!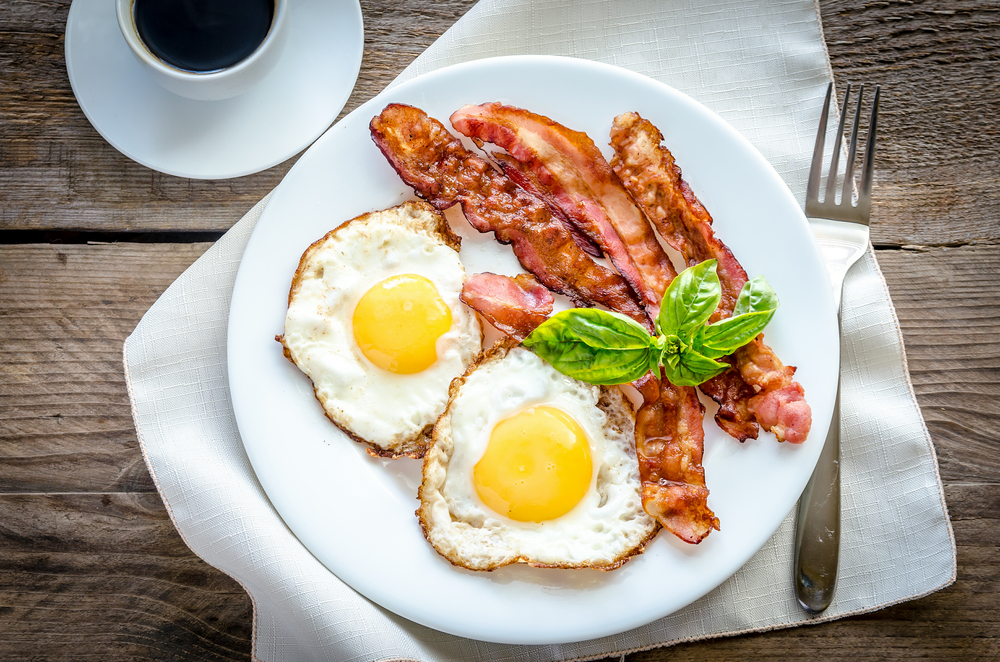 7. Superica
On Saturday and Sunday's from 10 am until 3 pm, stop by Supercia AKA one of the best brunch spots in Charlotte! In particular, this is the place you want to go when you are looking for where to brunch in Charlotte when craving great tex-mex.
Enjoy a classic tex-mex breakfast here. From Huevos rancheros, to tamales and eggs, everyone will be happy! Even enjoy a michelada which is beer, tomato juice and lime! That spicy flare is just what everyone wants.
But, really, the hot cakes with buttermilk syrup keeps people coming back for the taste of something sweet. Otherwise, enjoy eggs drowned in Chile sauce, jalapeño cheddar sausage, and a cold brew!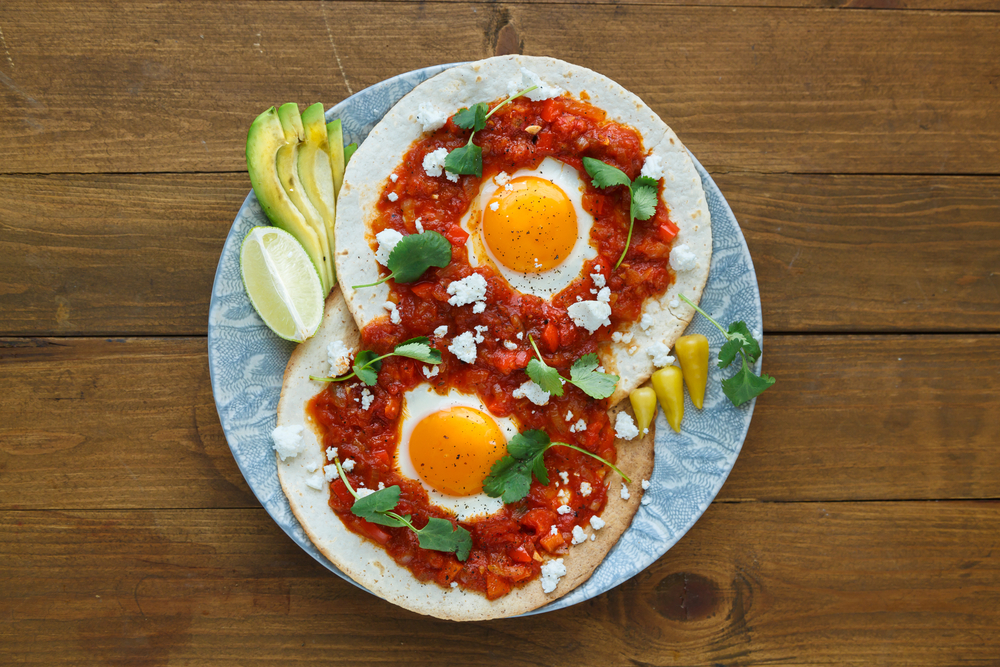 8. Napa on Providence
Calling all wine lovers! The airy Napa on Providence offers a Napa-inspired feel and cuisine! The all Californian wine selection keeps people happy, as does the stable brunch item of French toast. How can't you love brioche, strawberry jam and smoked bacon?!
Open Saturdays and Sundays from 11 am until 3 pm, enjoy everything executive chef Diane Consavage comes up with! This fresh and cali take will leave you full and happy– the addition to organic chiles, mozzarella, and avocado will have your taste buds singing.
This location is a great option for gluten free and vegetarian options. All items are served with fresh fruit, really channeling that inner simplicity. This vineyard aesthetic will have you happy. Just watch for changing things with seasonal menus: although this rotating menu then always offers the brunch food in Charlotte that is the most fresh!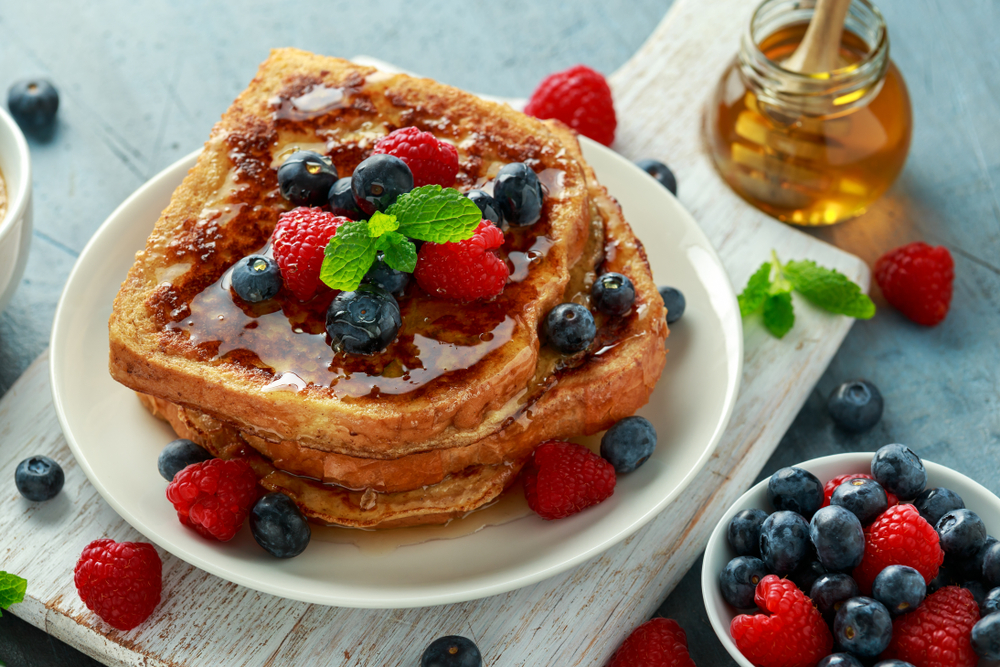 9. Link & Pin
Link and Pin allude to the tools used on the railroad tracks back in the day, which is perfect since Link and Pin currently sits on what was once a light rail stop! Their cozy bar, chef-inspired cuisine, and more have people always booking dinners and brunches here.
There are tons of options for everyone at Link and Pin. But make sure everyone abides by the dress code! You can build your own egg omelet here, or enjoy something that is already created by the chef.
From shrimp and grits, to grilled halibut, candied jalapeño bacon, and more, these unique flavors will have you so excited. And don't forget about bottomless mimosas in Charlotte! The mimosa bar here serves your drink with fresh blackberries, raspberries, and blueberries. Pick your juice from orange, cranberry, and peach nectar!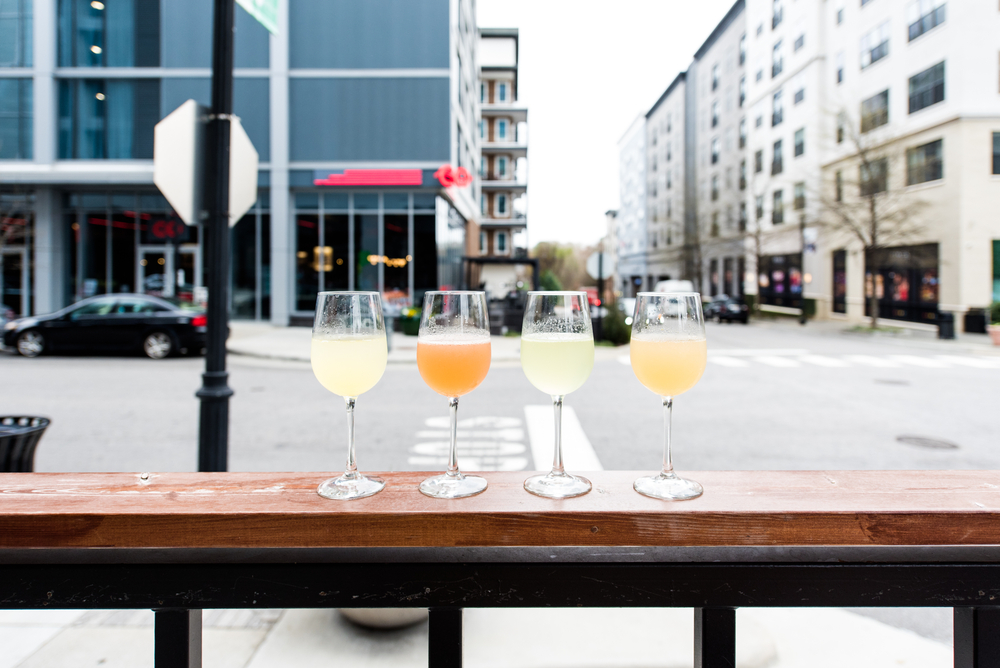 10. Leroy Fox
You're in North Carolina, so of course you need fried chicken! While most people won't associate the best Charlotte brunch spots with places that have fried chicken, you gotta check out Leroy Fox. You're in the south, after all.
The Southend Brunch Menu is offered alongside their lunch and dinner menus. It is available on Saturdays and Sundays from 10 am until 2:30 pm. Of course, guests LOVE the chicken and waffles.
But the chicken biscuit is also a great option, as I the breakfast burrito that has fried chicken in it! Oh! And the fried chicken benny. What gets better than this?! Meat lovers reunite here!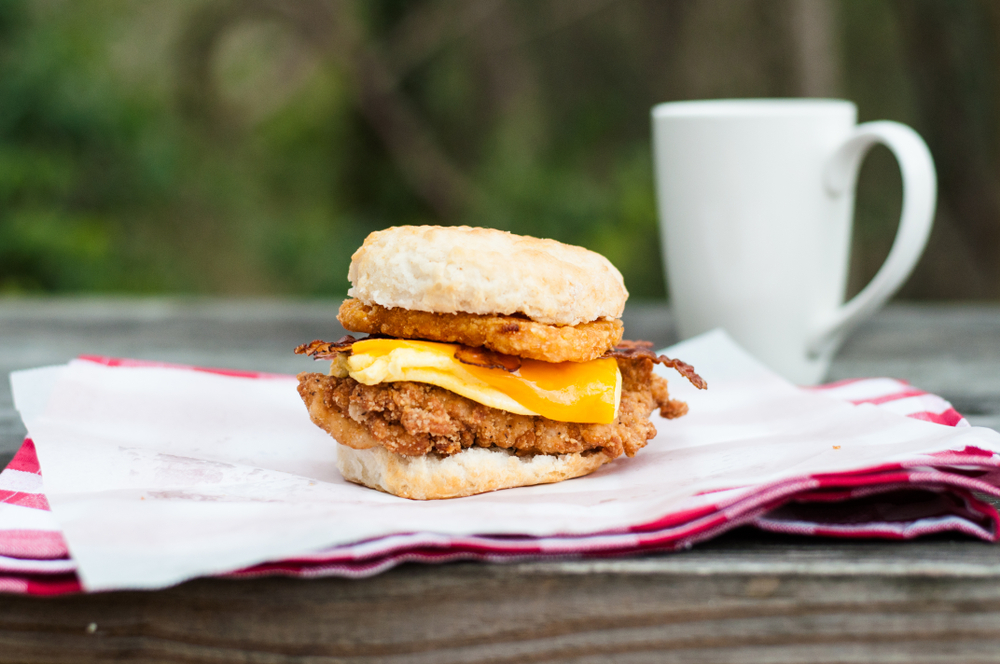 11. Easy Like Sunday
If it is Easy Like Sunday morning, then you know this is going to be the best brunch in Charlotte North Carolina! In fact, this is THE place to go if you have a sweet tooth.
While Easy Like Sunday has traditional brunch options– shrimp and grits, vegan has browns, eggs Florentine– the sweetness is even better. There is a classic French toast option. But make sure to try the ricotta stuffed French toast for that extra punch.
And even if you don't want brunch here, do breakfast! Fluffy pancakes are paired great with a combo plate. Cheese grits, sausage and scrambled eggs anyone? Whether during the week or on the weekend, Easy Like Sunday is one of the top options for best brunch in Charlotte.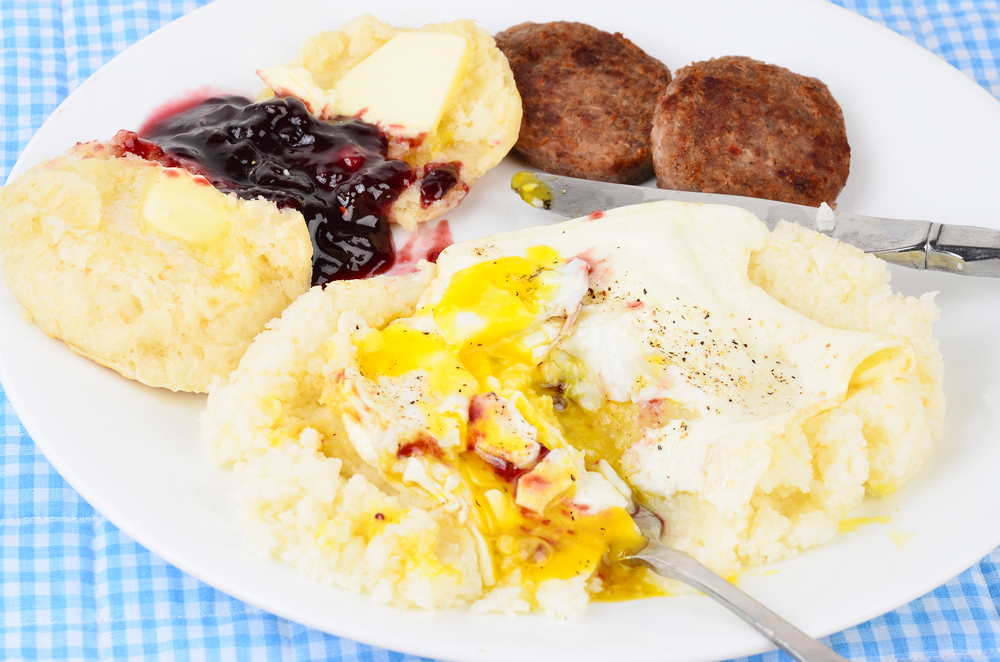 12. Ruby Sunshine
Brunch at Ruby Sunshine features: culture, community, cravings, and cocktails! The servers, cooks and guests live for brunch here. Ruby features the soul of New Orleans, and seeks to celebrate that wonderful city in Charlotte! This makes it one of the best Charlotte brunch places around.
Both cravable and comforting, the French toast bites, pig candy bites, and fried green tomatoes are to die for. Don't forget entrees too, like the chicken St. Charles, the bayou shrimp, of even the crawfish grits cake.
The mix of southern with New Orleans here is so unique! The biscuits and gravy are made from scratch, and the banana foster pain Perdu is something you'll be dreaming about. The menu is honestly huge: so go check it out yourself!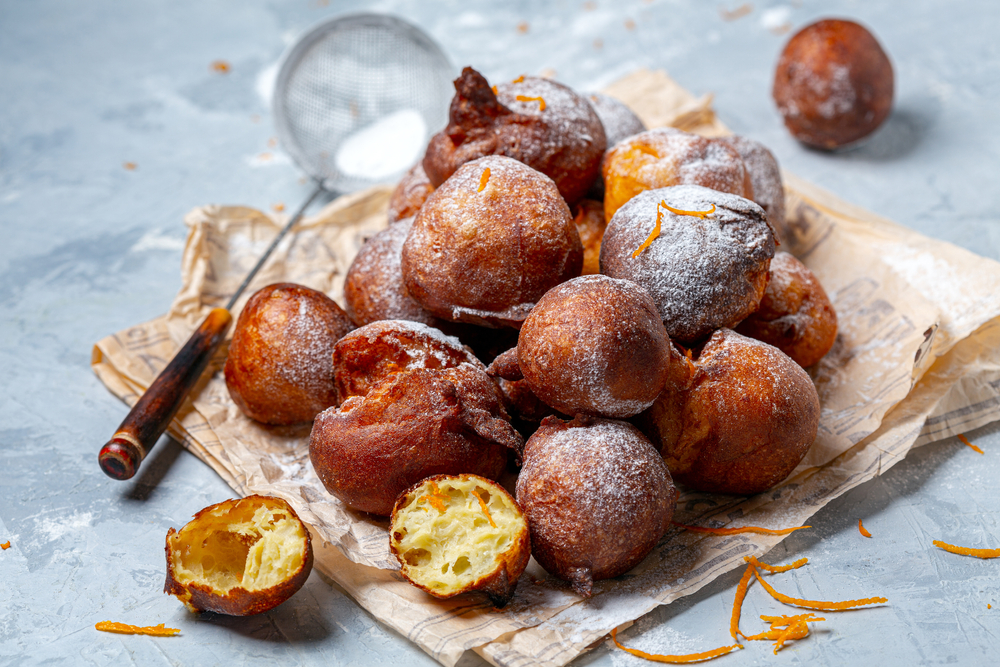 13. The Asbury
Looking for the best the south has to offer? Then check out the Asbury. This location celebrates the South in all of its glory: from fresh ingredients, to unique technique and creativity with their dishes, to top notch hospitality, you won't want to leave.
Guests adore the sticky biscuits here, as well as the warm banana walnut bread. But sweets aren't the only specialty! Check out the asparagus and eggs, or even a classic breakfast that features jalapeño and smoked gouda potato cakes.
Also check out a pitcher of mimosas, or a glass if you don't want to over drink! Bloody Mary's are also available. Just remember that there is a strong tie to their heirloom ingredients that are native to the area, so things will always taste fresh! This is one of the best brunch places in Charlotte!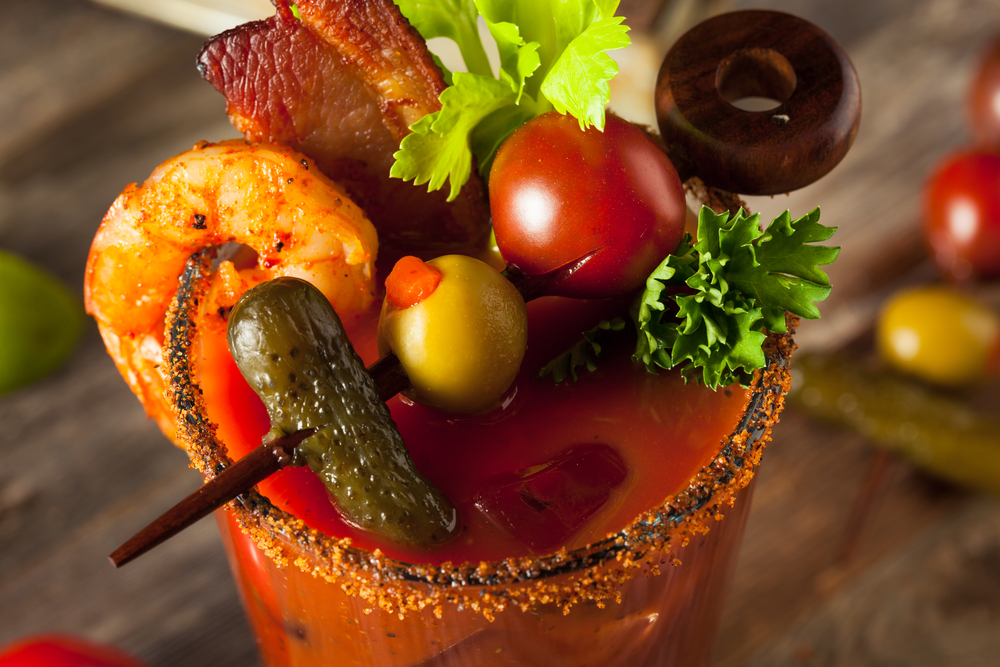 14. La Belle Helene
Charming retro dinners are always a fun spot for the best Sunday brunch in Charlotte! This means you should check out La Belle Helene. This restaurant is located on Forbes Avenue, making it super easy to get to.
Guests are always welcomed by the fragrant aroma of fresh coffee here, in addition to a warm and welcoming staff. The hearty plates are what people keep coming back for, though!
La Belle features French cuisine, so things like the Spinach and Mushroom Quiche are popular, as is the Banana Fosters French Toast. Combined with bottomless cups of coffee, you'll love to eat here. Just make sure to dress up a bit to fit this retro, elegant theme! Of all restaurants in Charlotte for brunch, this is a classic option.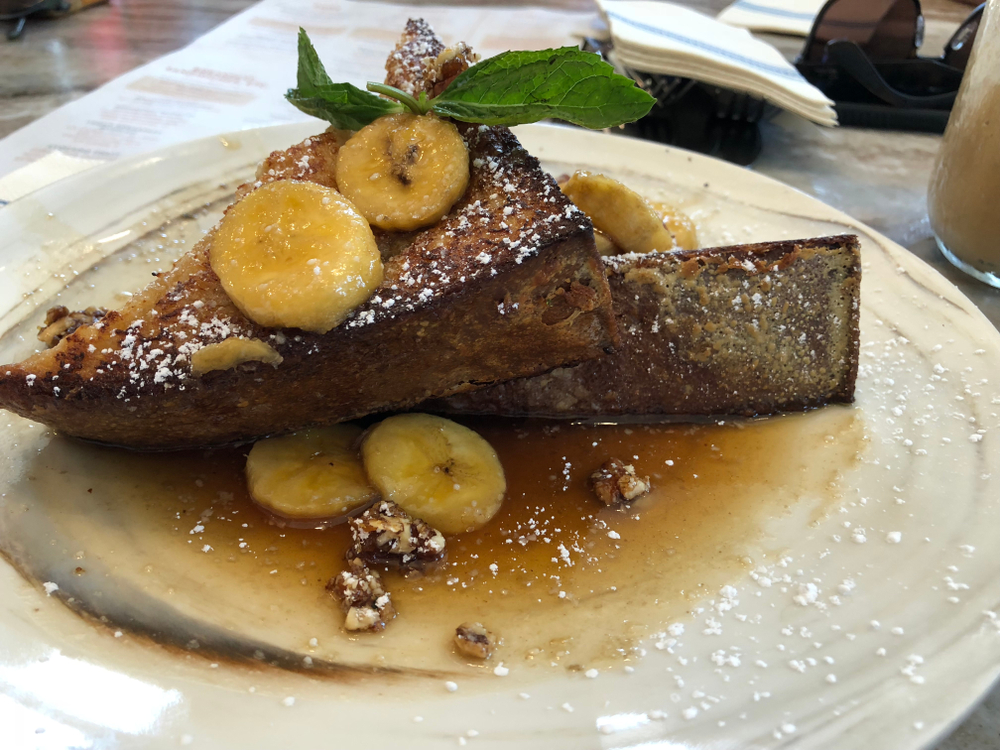 15. The Crunkleton
Bottomless brunch in Charlotte is always a great option, but consider swapping it in for a place that is known for its cocktails. On Saturdays and Sundays, the Crunkleton features superstar cocktails. You'll have to try them for yourselves– they're better than a plain mimosa.
Guests here really enjoy the shrimp and grits, and biscuits and gravy. But the brunch menu will have options for everyone! If anyone wants huevos rancheros, for example, the flavor packs a punch!
Just make sure to eat before looking at the high-octane brunch beverage menu. Crunkleton is known for its beverage program. Each weekend they have seven-drink options, including, but not limited to the classics. Of all brunch restaurants in Charlotte, this may be for you!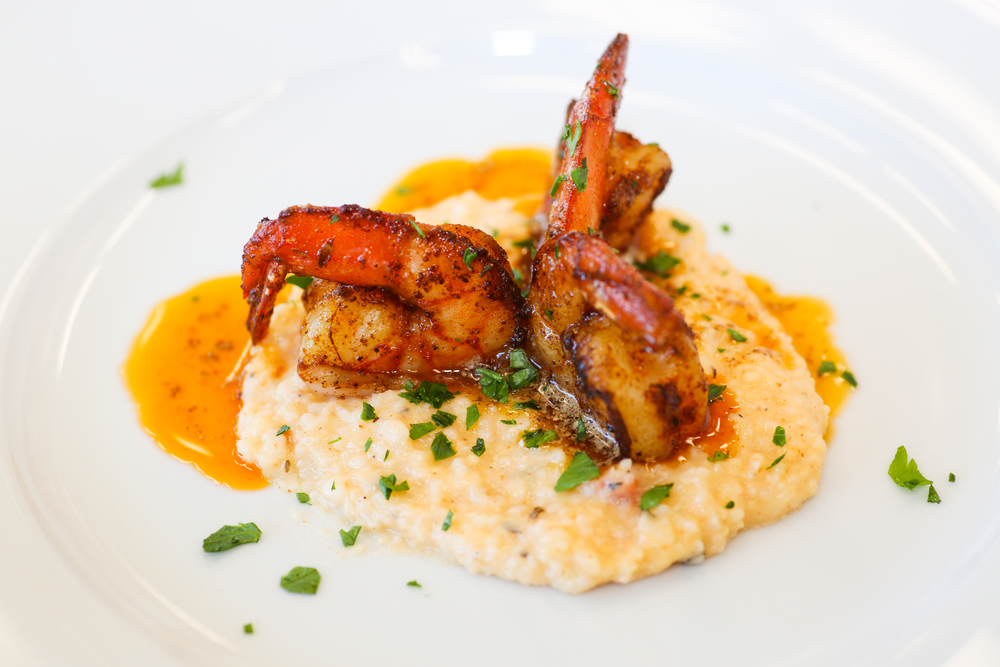 And there you have it, folks! 15 of the top locations for the best brunch in Charlotte NC. So whether you want bottomless mimosas, classic options, something with extra flavor, or a cozy location, your options are endless. Just make sure to show up with an empty belly!