Are you visiting the area and wondering where to find the best breakfast in Louisville, Kentucky? You are in the right place. In this article, we will walk you through the best breakfast spots in Louisville and where to get the best brunch in Louisville.
There are so many things to do in Lousiville, Kentucky. Whether you are visiting as part of the Kentucky Bourbon Trail or just on a Kentucky getaway you will love this area.
Breakfast is the most important meal of the day and will set you up for a great day of sightseeing or touring the local area. Louisville is awash with some great breakfast places for you to enjoy.
Whether you like a healthy breakfast, a vegan breakfast or a full American breakfast Louisville delivers. If you are a late sleeper no worries there are some great places for brunch in Louisville too.
There are so many Louisville restaurants to choose from it can be challenging to know where to start. So we have put together a list of what we feel are the best breakfast places in Louisville.
The list is varied and will please most eaters, even the fussiest. Whether you want something quick and on the go or are after something a little more substantial we have included it on the list.
So are you ready to see which breakfast spots in Louisville we have chosen for you? Grab a seat, get a coffee and let us walk you through the best places for breakfast in Louisville, KY.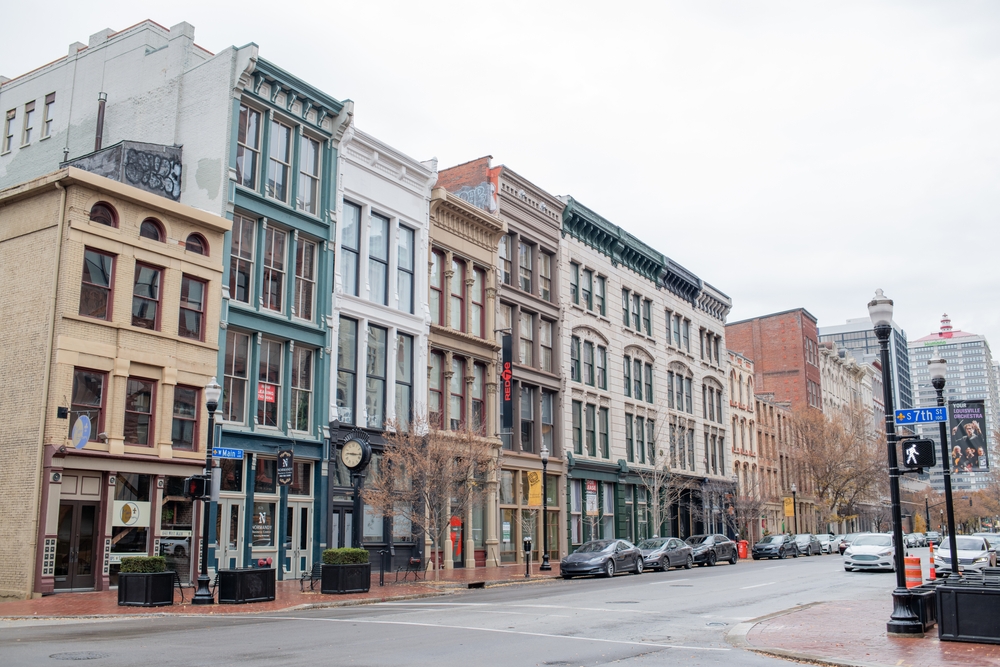 12 Best Places For Breakfast In Louisville KY
Highland Morning
If you are after an upscale breakfast in a lovely area the Highland Morning is for you. It's a family-owned and operated restaurant that serves authentic fresh food in a friendly atmosphere.
This is the place to go for the best breakfast in Louisville, Kentucky. The pancake menu is inventive and you can even make your own creation. It contains all the breakfast items you would expect with a bit of a twist for example a crab cake benedict.
There are two locations one located on Bardstown Road and the other on St. Matthews Avenue. This is the sort of place you come to when you want big portions, good food, and a great atmosphere.
This is one of the best breakfast restaurants in Louisville, KY for a big delicious meal.
Biscuit Belly
Biscuit Belly is quite iconic in these parts. It's the sort of place you just must visit and yes its main focus is biscuits. 'Grab life by the biscuit' is the motto here and we are all for it.
This place is popular, so popular in fact that there are four locations in Louisville. When you visit here you will see why everyone loves it.
The biscuits are made from scratch come with a variety of sweet and savory toppings and are oh so delicious. The menu contains a good selection of vegetarian offerings too.
If biscuits aren't your thing they do have other offerings such as pancake corndogs, loaded breakfast tots, and fried green tomatoes.
If you are looking for all-day breakfast in Louisville and something a little different then give Biscuits Belly a try you won't regret it. This is one of the best Louisville breakfasts.
Wild Eggs
There is no doubt this place is one of the best breakfast places in Louisville. Here you will find traditional dishes mixed with more innovative offerings.
The eggs literally come anyway and in all ways you can imagine, here some of the dishes are even award-winning. The menu is huge and will keep most people happy, there is a gluten-free menu and a few vegan dishes are available.
If you have a sweet tooth you are going to love this place as the fresh toast, pancakes, waffles, and pancake offerings are vast. However, it is the cast iron-made Cinnamon Rolls that might just steal your heart.
You just have to make a visit here. They serve one of the best breakfasts in downtown Louisville.
The Cafe
This industrial, artistic-style restaurant serves one of the best brunches in Louisville. They serve all-day breakfast and an incredibly packed brunch menu.
If you can think of it, it is on the brunch menu including items like twice-baked French toast to southern grits scramble they really do have everything. There are some vegan and vegetarian offerings too.
The cafe is just off East Broadway in the arts and entertainment district. It's a great place to have brunch before doing some sightseeing.
They serve a great Louisville brunch here and a visit here is a must.
Con Huevos
If you like your breakfast a bit more on the spicy side then Con Huevos might be for you. Here it's all about joy and it seeps into everything they do. Expect to be greeted with a hug at the door.
It's all about fresh food, great service, and of course flavor and this is one of the places for the best breakfast in downtown Louisville. All dishes are made in an authentic Mexican style.
While they, of course, have traditional Mexican breakfast items like Huevos Rancheros they also offer pancakes, French toast, and Churro Waffle.
If you want a really tasty breakfast that will fill you up for the day ahead this is it. You will find some of the best breakfast food in Louisville, KY here.
Le Moo
If you are looking to have brunch in Lousiville with a difference then how about a drag brunch at Le Moo? These brunches are pretty iconic and famous in these parts.
While the restaurant serves brunch daily drag brunch is a Sunday-only affair and if you are in the area you must go they are so much fun.
The brunch is a delicious buffet and the entertainment is a drag show it's that simple. The food is always creative and fun here.
Even if you can't make a drag brunch they serve one of the best brunches in Louisville. The menu is huge with items like The Not Just for Crazy People and The Definataely For Crazy People burgers on offer.
This brunch in Louisville is a real hoot and serves great food.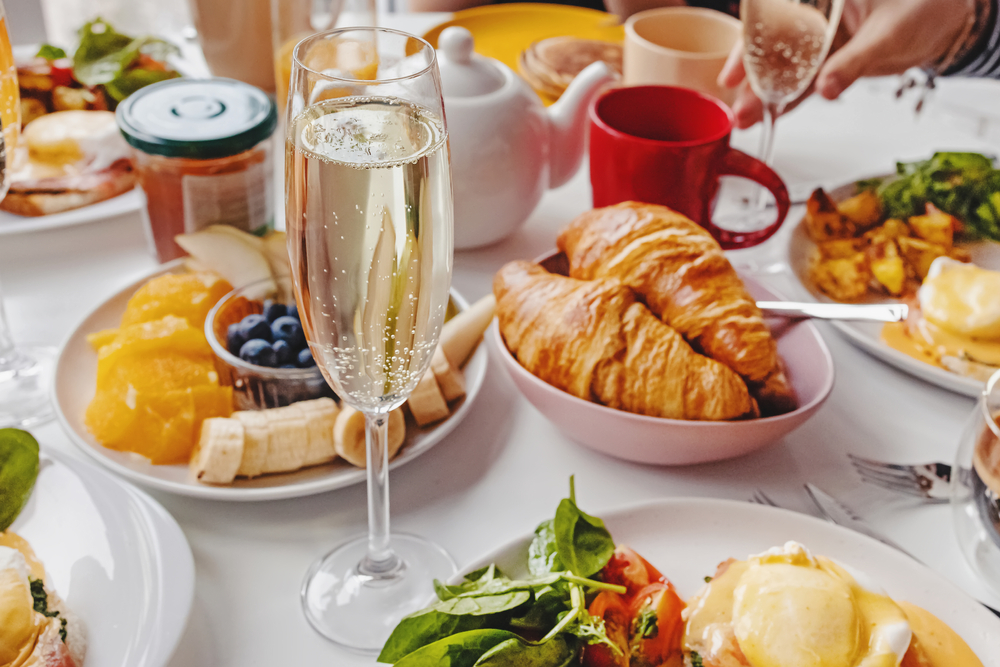 Big Bad Breakfast
If like us you love breakfast food and want to celebrate it then this is the place to come. This is an inspired breakfast that will have you looking at breakfast in a whole new light.
House-cured Tabasco brown sugar bacon, crispy southern fried chicken, Weisenberger grits, and steel-cut Oatmeal are all menu examples. The breakfast menu here is a real joy and will please everyone even the vegetarians and vegans among you.
It's rather trendy and industrial inside. If you think breakfast is the best meal of the day then this is the place for you. If you are looking for breakfast in downtown Louisville, Kentucky then give this place a try.
Wagner's Pharmacy
If you are looking for a more casual, eat quick and be on your way kind of breakfast place then this might be the spot for you. It use to be, yes you guessed it, a pharmacy and still retains much of its charm.
It has officially been a restaurant for over 100 years and has in days gone past and days still to come become a meeting spot for people coming to the Churchill Downs racetrack.
It's always a popular place but if you visit when the Deby is one be prepared to wait. This is one of the best places for breakfast in Louisville.
Gralehaus
The restaurant is inside an original Highlands Victorian home built in 1905 and yes you can actually stay there too. The former home has been converted into a cafe with three guest bedrooms upstairs.
The breakfast menu is delightful serving things such as biscuit sandwiches, frittatas, and banana date bread. It's comfort food here with a southern leaning. It's one of the best brunch restaurants in Louisville, KY.
The restaurant is also highly praised for its coffee with special brews on offer. It's a beautiful building here with a very relaxed atmosphere. The food is fresh, the welcome great and the location stunning.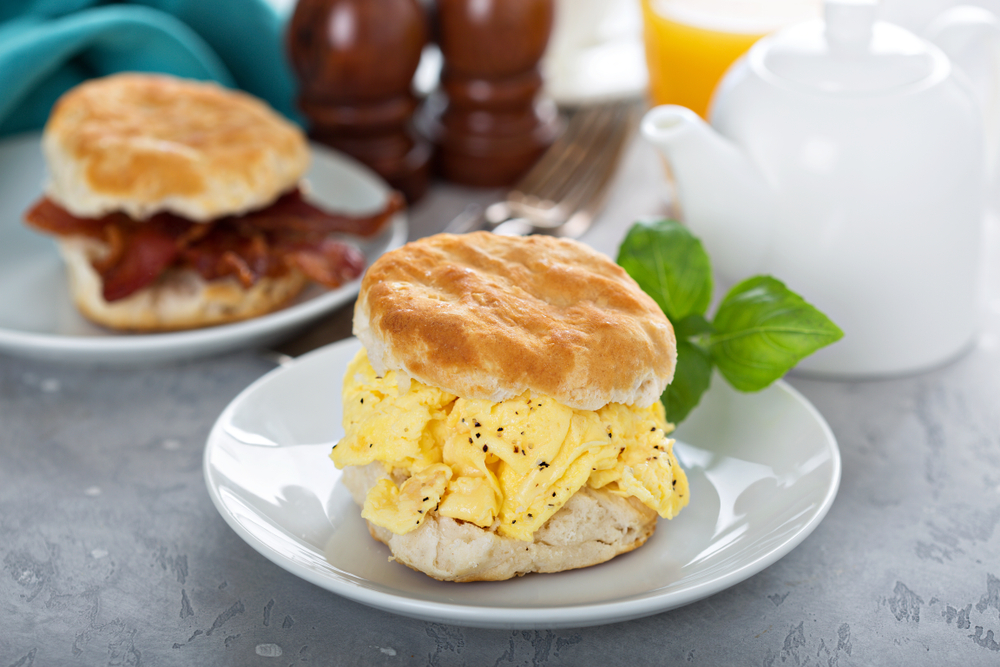 Morning Fork
At Morning Fork they are all about brunch. If you love a good brunch then this is the best Louisville brunch spot.
With indoor and outdoor seating this place delivers whatever the weather. It serves brunch Wednesday through Sunday and is a great place to spend a late morning eating and drinking.
The menu includes all the items you would expect and a few more unusual items. Short Rib Benedict, smoked salmon, and MF'N Breakfast Sandwich all make the menu.
If you are a late riser but still love a good breakfast this is the place for you.
J. Graham's Cafe
If you want to dine somewhere really special then head to J. Graham's Cafe. They serve the best buffet brunch in downtown Louisville.
It is in The Brown Hotel and when we say this hotel is beautiful we really mean it. Think colonial mansion now a hotel kind of feel.
Here everything is beautiful, especially the food. The breakfast is a buffet as you would expect in a hotel but it's not your usual hotel buffet, think elevated.
This is also the birthplace of the world-famous Louisville Hot Brown and it is offered during every meal service. The Hot Brown is an open-faced sandwich of turkey breast and ham and bacon, covered in creamy Mornay sauce. It was invented here so it would seem rude not to try it.
This is a great place for a lovely special breakfast in Louisville.
Shahar Cafe
If you are looking for the best vegan breakfast in Louisville then you have found it. The menu reads like a normal menu but everything on it is vegan.
Sausage, egg and cheese sandwiches and breakfast burritos all make the menu. The menu is small but it's all fresh and lovely.
The staff is friendly, the food is quick and locals review this place highly, and most meat lovers seem to rate this place highly too.
This is the place to go for the best Louisville breakfast if you are vegan.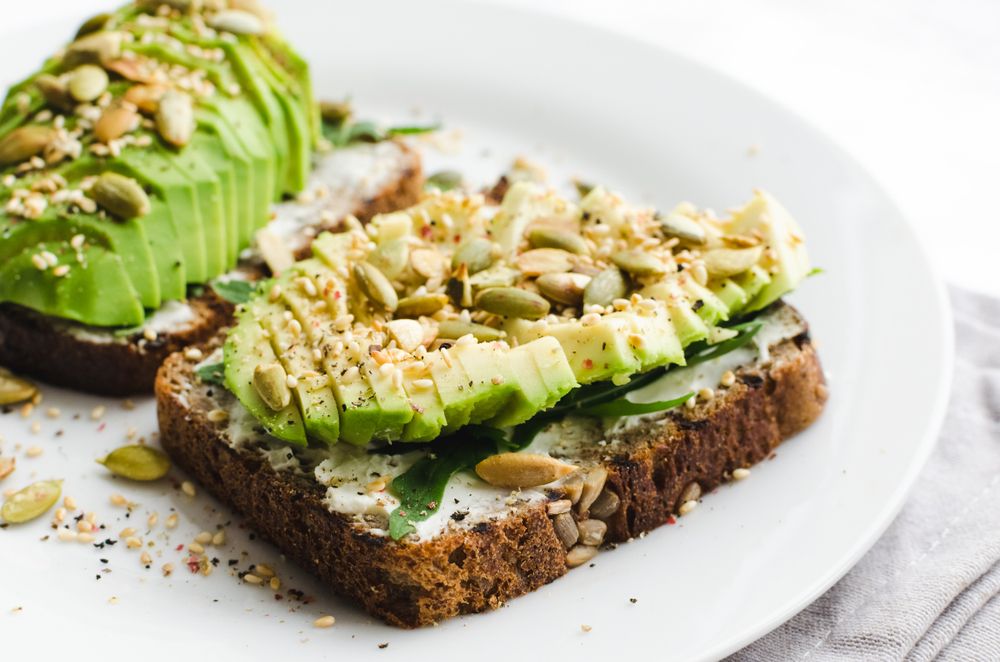 As you can see when it comes to finding the best breakfast in Louisville, there are so many choices. Whether you are looking for a Louisville brunch or the best Louisville breakfast we hope this list has helped you decide.
These are some of the best breakfast restaurants in Louisville all with great reviews. They serve some of the best breakfast food in Louisville and we hope you have a great time. Come back and tell us about your experience.