Looking for the best restaurants in Huntsville, Alabama? Look no further? This list has the best Huntsville restaurants we could find, so get our your pen and paper and start planning!
Maybe you're about to head out on adventure to see the caves or waterfalls in Alabama. If that's the case, you will need to find the best place to stop and grab some food every once in a while during your trip!
Make sure to check out our list of the best cities and small towns in Alabama for inspiration on where to visit next!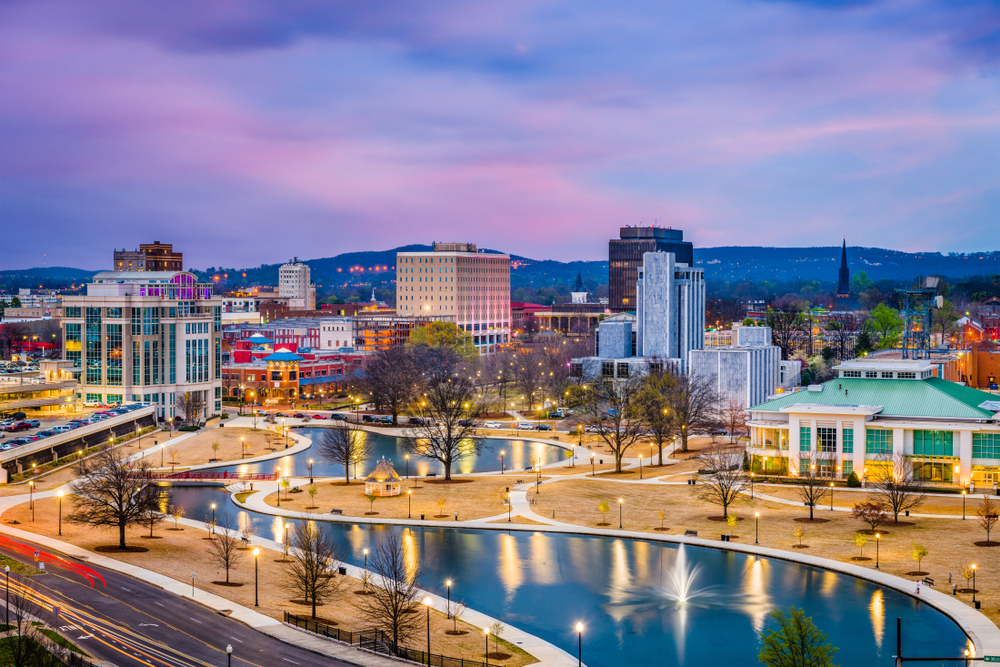 14 Best Restaurans In Huntsville, Alabama You Must Try
Purveyor
Purveyor is located in The Avenue in Huntsville, and is one of the most popular and best Downtown Huntsville restaurants! After taking a look at their menu, it is easy to see why!
This restaurant opened in 2017, and they offer delicious food and special beverages that make this one of the best restaurants in Huntsville. Their drink menu includes craft beers and unique bourbons and wines that you can't find anywhere other than within their walls!
If you're just looking for a quick appetizer to start your meal, they have a House Cornbread that will let you know you are in the south! They also have a Beef Tartare to set you on the fancier side of the meal. The real winners, though, are the entrees!
Purveyor has a variety of different entrees that will make your mouth water and make you want to come back the whole time you're in Huntsville. Their menu includes an A-5 Wagyu Taco, or the Purveyor Burger which they are famous for! If you happen be on a date, they have a Kan Kan Pork Chop for 2!
Their sides are elite, ranging from Pommes Puree to Truffle Mac and Cheese! You can't go wrong here!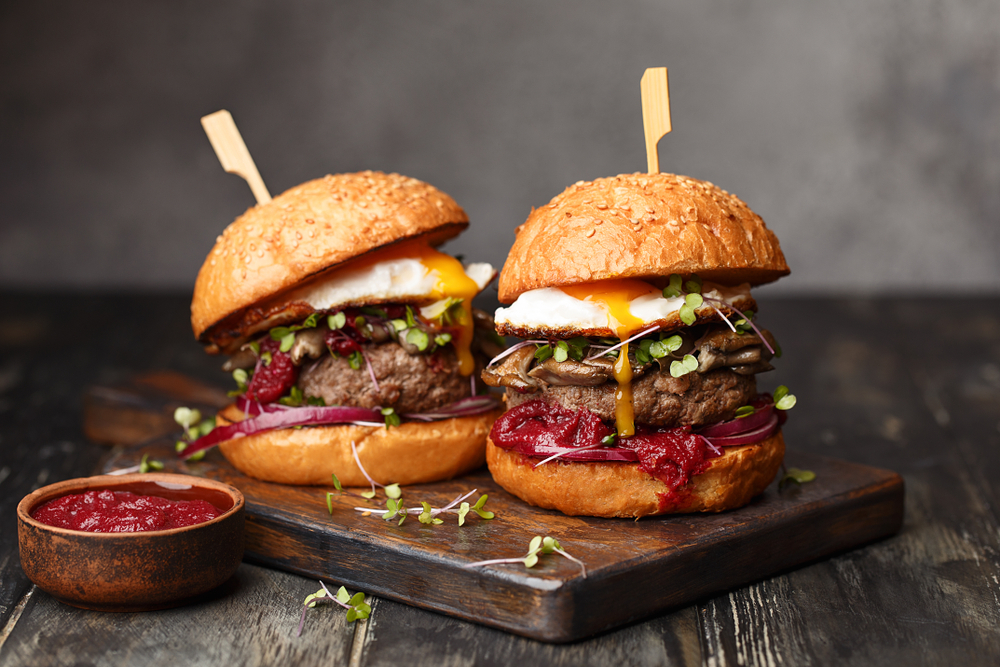 1892 East
1982 East is one of the best nice restaurants in Huntsville! The best part about this restaurant is that they get all of their ingredients locally, so they work with Huntsville farmers to bring the best food to your plates!
Their menu is broken down into brunch, lunch and dinner. No matter what time of day you're hungry, you're likely to find something to eat here to match your craving!
One of their most popular dishes is the 1892 Burger, which speaks for itself just in the name! If you're craving something outside of the burger realm, there is also the Mushroom Pot Pie that you can try to get that southern pot pie feel. Maybe you're looking for a great seafood dish.. don't worry, they have a Crispy Shrimp and Grits, or Stuffed Trout!
They also have vegetarian options! Their Portobello is a delicious meal with a portobello mushroom cap base.
It's the sweet stuff that will make you want to leave room! Their most popular dessert is the Crème Brûlēe!
1892 is one of the best restaurants in Huntsville for the food they create and they atmosphere they supply! We know this will be a hit during your trip!
Phil Sandoval's
Phil Sandoval's is one of the best Mexican restaurants in Huntsville! Their menu is one-of-a-kind and their signature dishes are some you won't find anywhere else!
Their menu is extensive, so it's not hard to get a little lost on it. But don't worry, we've picked out the best to make sure you have plenty of options!
To start, their menu is broken up in sections: appetizers, soups and salads, enchiladas, Traditional Entrees, Fajitas, Mexican Combos, American Favorites, and Phil's Signature Entrees! You can tell already that they have a lot to offer!
A few starters that will get you on the right track are the Fajita Nachos or Phil's Deluxe Blanco. Then you can decide from there which section to take! The more Traditional route will lead you to the Chili Relleno or Tamales, but you can't go wrong with the Poblano Chicken Soup!
Their Enchilada selections are chicken, cheese, beef, or pork, while their Fajita's have beef, chicken, shrimp or a mix of any. But the most compelling reason that this is one of the best restaurants in Huntsville are Phil's Signature Entrees.
Phil's Signature Entrees include Shrimp Quesadillas, White Shrimp Fajitas, and Shrimp Enchiladas! There are also the Big Fish Tacos, that are extremely popular! If you're a seafood lover, this section was made for you!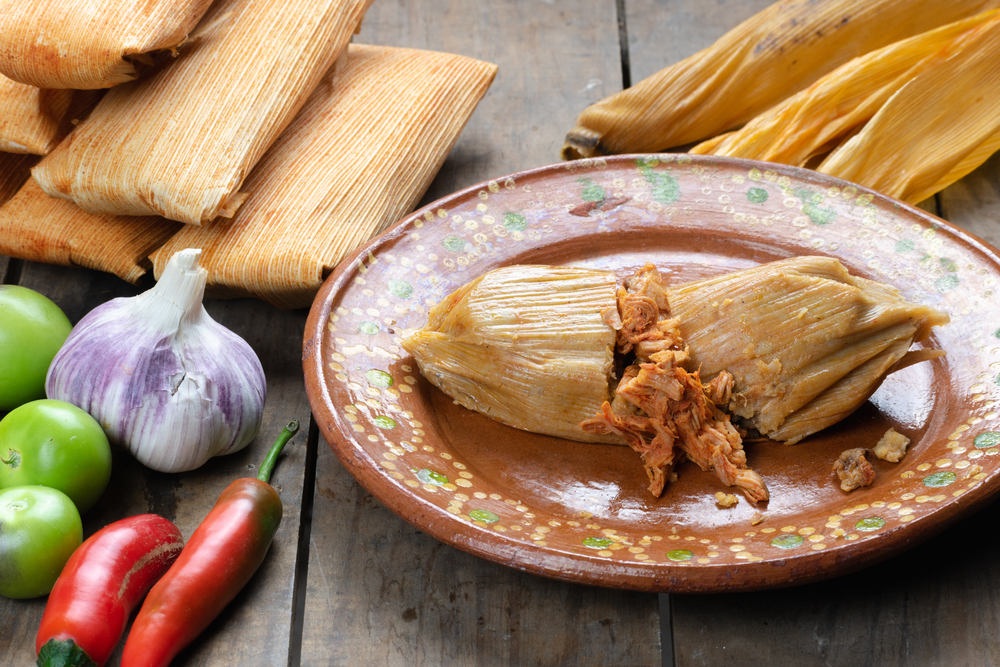 City Cafe Diner
Arguably, one of the best meals of the day is breakfast, so we had to find one of the best breakfasts places in Huntsville!
City Cafe Diner is one of the most popular breakfast hot spots, and they have a ton to offer! Their menu is broken down by Eggs, Cafe Specials, and Griddle Specialties.
The Eggs section is exactly what you'd expect, except some of the most delicious meals you can find! They have Corn Beef Hash and Eggs, Steak and Eggs, and a ton of Omelettes. If you're looking for an omelette, they have a Meat Lovers Omelette, Italian Omelette, Greek Omelette, or if you're vegetarian, a Garden Omelette.
The Cafe Specials include Eggs Benedict, a Big Hungry Breakfast, or our favorite, the Hobo Banquet which is loaded breakfast fries!
The Griddle Specialties are the sweetest and most sought after! A handful of their most popular dishes are the Chocolate Chip Pancakes or Belgium Waffles. But it wouldn't be breakfast without their French Toast Deluxe plate!
This place is worth waking up early for!
Pig-N-Out
Pig-N-Out is home to the best BBQ in Huntsville! It opened in 2008 and is a favorite to locals and tourists all over. People come here for the BBQ and they stay for the experience they had!
Pig-N-Out lives by the motto, "comfort food prepared with care and love," and looking at their menu, they have lived by that since they opened their doors.
Their menu is broken up by Family Packages, By The Pound BBQ, On The Bone BBQ, Sandwich Specials, Smoked Wings, and even Korean BBQ! The options are extensive, and you'll want all of it.
For those of you that just come for the meat, By The Pound BBQ is perfect for you. You can select between chicken, pork, or turkey by the pound and it will come with the sauce to make it your favorite outdoor BBQ flavors!
Their Loaded Potatoes will make you feel like you've stepped into the South's backyard. You can choose between Chili or Meat and have the loaded potato of your dreams!
Their Smoked Wings have 7 flavors to choose from: Lemon Pepper, Korean Yum Yum Spicy, Korean Very Spicy, Spicy, Sweet, or Naked.
If you want some southern BBQ with a Korean twist, this is the perfect place for you!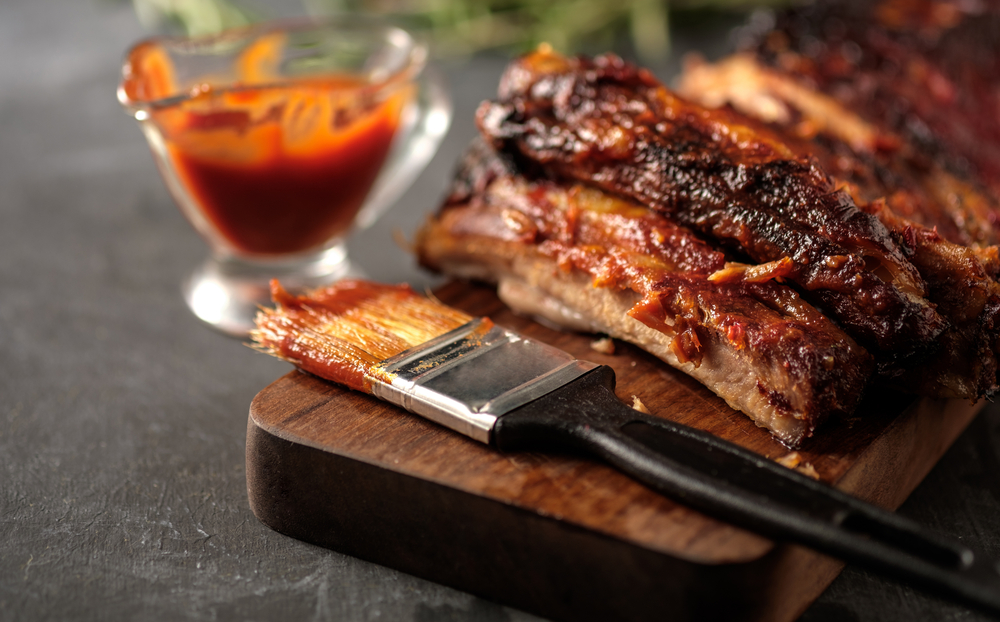 Nick's Ristorante
Nick's Ristorante is one of the best steak restaurants in Huntsville, and to make them even more enticing, they have an Italian twist!
They opened in 2010 and become a steak favorite for Huntsville residents! This restaurant can be considered Italian mixed with Southern Fine Dining, and a lot of tasty steak options to follow!
Their steak options include the New York Strip, Ribeye, and the Filet Mignon. Beyond that they also have Duck Breasts, and New Zealand Lamb Racks! If you're on a date, we recommend the Porter House for 2!
The best pairing with steak is seafood, and they have excellent options for seafood add-ons! You're able to add a lobster tail, prawn, or crab leg to your steak dish at an additional charge, but it will be so worth it! You can also try their Large New England Sea Diver Scallops.
If you're wondering where that Italian twist is, they offer some delicious pastas. The most popular is the Pasta Nicky.
You won't want to miss this place!
Rookiez Wingz
The best wings in Huntsville can be found at Rookiez Wingz! This place is one of the best restaurants in Huntsville and it's all because of their delicious wings!
They opened their doors in 2017, and started offering 17 flavors of wings and combos that made them famous. Their flavors include the traditional Mild, Hot, and Lemon Pepper, but they also have Garlic Parmesan, Honey Gold, Teriyaki, and their famous Rookiez Sauce.
You're able to choose from Bone-In wings, Boneless wings, or the whole wing. They offer combos where you can select one of their delicious sides!
Their sides include Chicken Salad, Fried Green Tomatoes, Fried Okra, Pickle Spears, Potato Salad, Cole Slaw, or Season Fries. But more impressive, they have a Grand Slam which is loaded French Fries!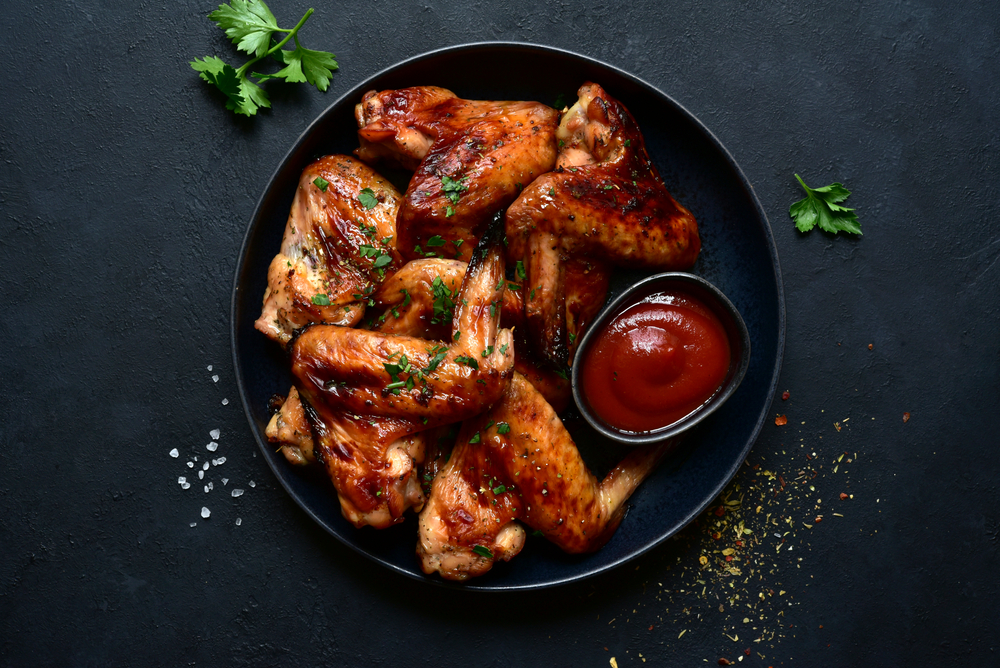 West End Grill
We've talked about breakfast, and now it's time to talk about lunch! West End Grill is one of the best lunch restaurants in Huntsville!
They call themselves the "best neighborhood pub" and their popularity agrees with them! They are open 7 days a week until midnight, but their Express Lunch Menu is part of why they are so popular!
With so little time during lunch breaks, or during vacations, it's great to have a place to serves quality meals quickly, and that's what West End Grill strives for during their Express Lunch Menu that is served until 2pm.
The express menu has smaller options of southern favorites. You'll find Mr. Charles' Meatloaf, Country Fried Chicken, and Mississippi Pot Roast among this menu.
If you have time to spare, beyond the Lunch Express Menu is the Wegulator Burger, and the Spice Spice Baby Burger. They also have a vegetarian option called the Veggie Combo Platter where you would select four sides and turn them into a plate!
West End Grill is the best place to stop for a quick lunch!
Commerce Kitchen
Commerce Kitchen opened in historic Huntsville in 2010 and quickly gained the respect of being one of the best restaurants in Huntsville with their "Soul of the South" motto!
They offer up picture-perfect food that will be on your mind from the second you order it until you are able to go back! They have tasty starters, amazing entrees, and sides that are hard to choose between!
A few of their most popular starters are the Maryland Crab Cakes and the Fried Green Tomatoes. They also have Cornmeal Crusted Gulf Oysters!
Their most requested dish is the Coffee Crusted New York Strip. People have come from all corners just to order this fan favorite steak! For seafood lovers, they have a Panned Seared Red Snapper!
Their sides will be one of the biggest decisions you make for the night. They have Cheddar Bacon Mac and Cheese, Sweet Potato Fries, and Onion Rings just to name a few!
You'll want to add Commerce Kitchen to your itinerary!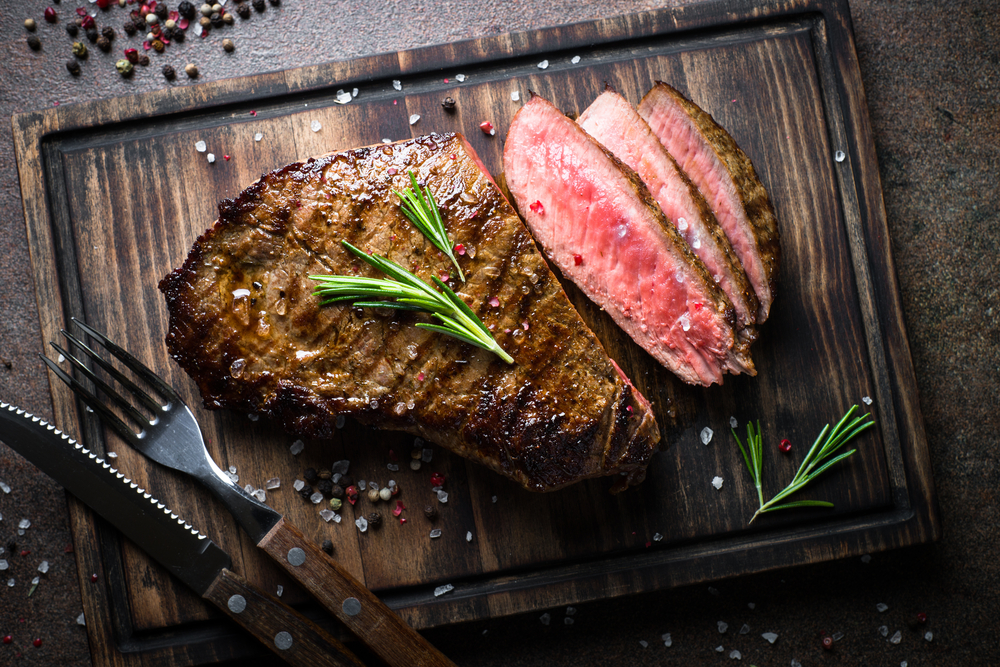 Toy Box Bistro
This is one of the best restaurants in Huntsville not only because of the food, but also because of the atmosphere!
Toy Box Bistro declared themselves the "Nerd Restaurant" and filled their space with collectables from Star Trek to any fandom you can think of! They believe in having fun and being a little "nerdy."
For appetizers, they have In Queso Emergency and Buffalo Chicken Rangoons to get you started. They even have Rings 'O Fire if you preferred!
Their menu is broken into Burgers or Sandwiches, each with their own crazy unique names to go along! There's the Hades Burger, which has a ghost chili cheese to make it extra spicy. Or maybe you would prefer Bill's Good Morning Burger with bacon and fried eggs!
You may also want to try something completely new and try the PB&Yay! which is a burger with bacon, ghost chili cheese, AND peanut butter!
If you want to skip the burger and hit the sandwiches, we recommend the Huntsvegas Hot Chicken Sandwich!
No matter what, you will want to check out this "nerdy" hot spot!
Walton's Southern Table
Walton's Southern Table is one of the best restaurants in Huntsville because it offers true traditional southern meals that is exactly what you want to find when you come to Alabama!
Their menu is separated into Starters, Entrees, and Desserts. Each are full of southern classics that will have you feeling comforted your entire visit.
Their most popular starters are the Fried Green Tomatoes with Dip and the Fried Okra Bowl with Dip. These starters are the perfect first glance into southern cooking!
Their entrees are even better! Walton's Southern Table offers Pot Roast and Rosemary Baked Chicken. They also have Fried Catfish Fillets for all of your southern seafood lovers! They have a vegetable plate for vegetarians so that southern cooking is never out of reach!
The dessert list is pie and more pie! They have three pies to choose from: Lemon Ice Box Pie, Chocolate Pie, and Coconut Cream Pie! There's no reason that you shouldn't try them all!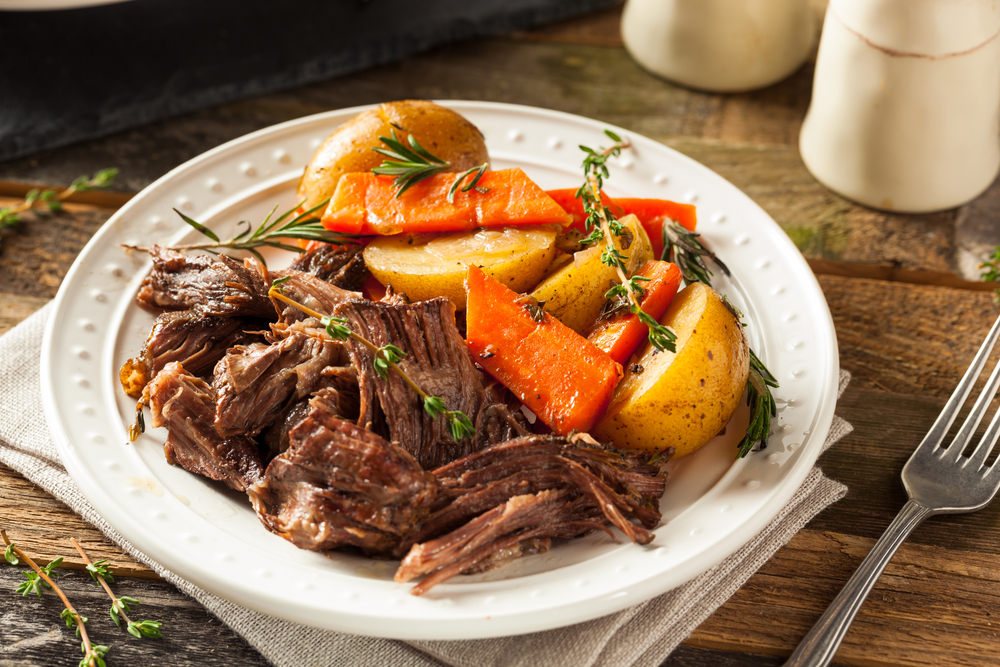 Po Boy Factory
The Po Boy Factory states that they are a "stones throw away" from New Orleans, so they brought New Orleans to Alabama! This is one of the best restaurants in Huntsville because they bring cajun inspiration to the city!
They have a Catfish Arcadian that seafood fans go wild for, and a Jambalaya that will make you think you are in a little New Orleans in the middle of Alabama! They also have a Blackened Mahi Mahi.
The best part of the menu, though, is the dessert! They have a Homemade Bread Pudding with Whiskey Sauce! If you prefer something more chocolaty, they also have Homemade Brownies that will hit the spot!
If you're looking for a cajun restaurant in the heart of Huntsville, this is the place for you!
The Bottle
The Bottle is the definition of southern cooking with a French twist! They take their local ingredients and make them a unique mix of classics that you can't get just anywhere.
For starters, they have Blackened Tuna Tataki and Jumbo Lump Crab Cakes! The starters alone sound pretty enticing, so as you can imagine, the entrees are even more exciting!
For pasta lovers, the Springer Mountain Chicken Pasta is the path you need to take! This pasta is wildly popular among people that eat here, and you should try it out! They also have great seafood dishes like the Pan Seared Gulf Yellowfin Tuna.
You won't want to skip dessert because they have a French Flan! They also have a Peach Almond Cake if you're wanting something a little sweeter!
The Bottle's menu makes it one of the best Huntsville restaurants in it's French-inspired dishes!
Cotton Row
Cotton Row opened in 2008, and has been serving as one of the best southern seafood restaurants in Huntsville!
It's easy to see why seafood lovers come here after looking over the menu! From start to finish, the menu is full of classic seafood dishes that have our mouths watering.
Their starters include Southern Seafood Chowder or Butter Braised Maine Lobster. The Chowder makes it clear that Cotton Row strives to give you seafood southern classics in a way that makes you come back for more!
The main courses are what makes this restaurant so successful! They have a Dashi Braised Halibut that is one of Cotton Row's most popular selections. They also have a Grilled Atlantic Salmon dish that is pristine!
Of course, their desserts are delicious and must-have! They have a Warm Toffee Pudding Cake and a Peanut Butter and Jelly in Phyllo that would pair perfectly with one of their signature cocktails like the White Linen or the Lola!
Cotton Row will be a treat during your visit to Huntsville!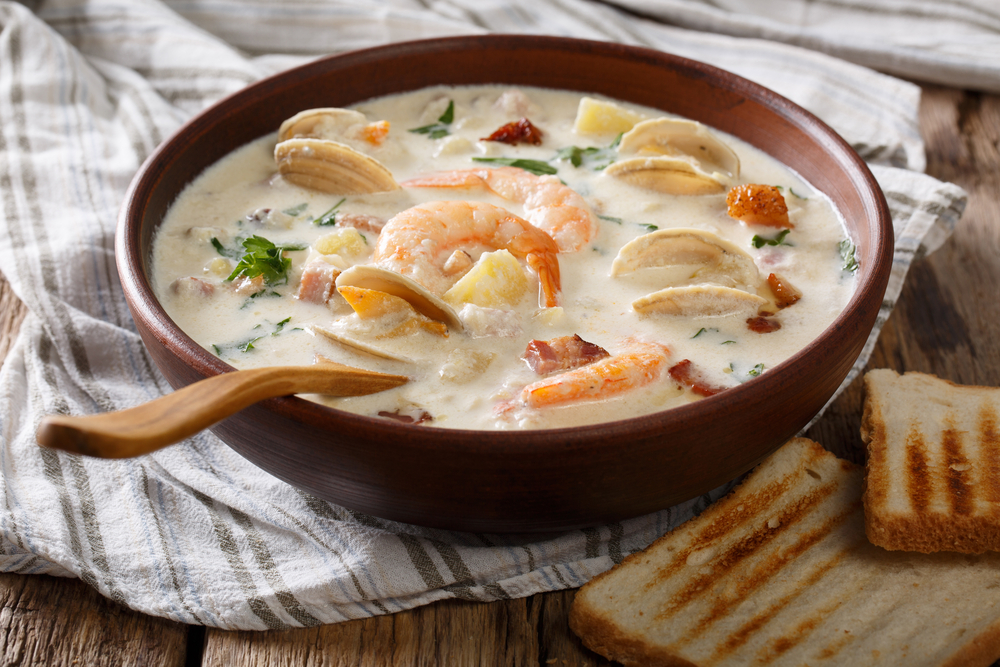 This list has the best restaurants in Huntsville so that you never have to think twice about where to eat while you're here! From steaks and wings to seafood and breakfast, this list has something for everyone!
Each of these restaurants will provide you with that warm, southern comfort food, hospitality that makes Alabama a great place to visit!