Are you visiting the area and wondering which are the best restaurants in Louisville, Kentucky? You are in the right place. In this article, we will walk you through where to eat in Louisville and tell you where to find the best food in Louisville.
There is so much to see and do in Louisville it is a city with something for everyone. It's a city full of history, distilleries, and some great restaurants.
The restaurant scene here is electric, innovative and vibrant and will please even the fussiest eater.
While you are here you must try a Hot Brown which is a Louisville favorite. It's roasted turkey, crispy bacon, and tomatoes, all piled on Texas Toast
So whether you are spending some time here as part of The Kentucky Bourbon Trail or you are here to enjoy Kentucky Fall make sure you check out one of these great restaurants.
While there are obviously many places to eat in downtown Louisville we have put together a list of ones we feel you will enjoy. So grab a chair, get a pen and paper, and let us walk you through the best Louisville restaurants. While you are at it, make sure to check out some of the best distilleries in Louisville!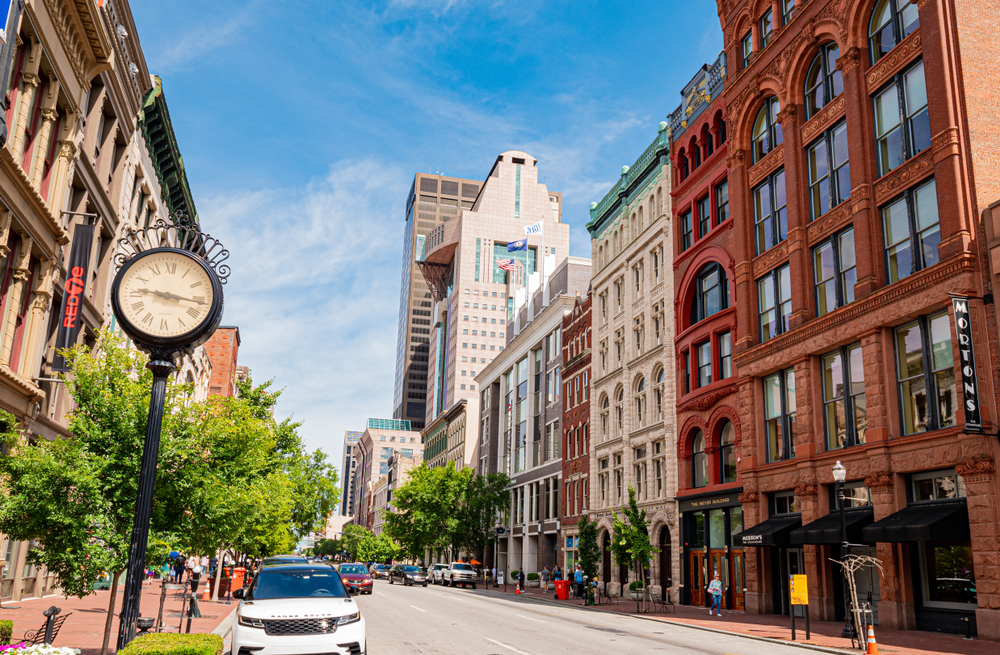 15 Best Restaurants In Louisville KY You Must Try
Decca Lounge and Restaurant
Situated within a 19th-century historic building this Louisville,Kentucky restaurant has a trendy elevated urban feel. There is something familiar and comfortable about it yet it's modern and elegant.
The food is contemporary American with a few innovative twists. The menu items include such things as Faroe Island Salmon with cranberry beans and jalapeno jelly, Wood Fired Brocolli with green onion pesto, and Garma Massala Mussels. Vegetarians and vegans are well catered for here too.
If you are looking for good food in Louisville served in a relaxed yet elegant environment with a real vibe then this is for you. There is also an underground drinks lounge which has a speakeasy feel about it and is well worth checking out.
This is one of the restaurants for the best dinner in Louisville, KY. Dining in Louisville doesn't get much better than this.
The English Grill
This is one of the best Louisville restaurants for a romantic meal. This restaurant was named in the 100 most romantic restaurants in America and really is beautiful.
The restaurant is in The Brown Hotel and really screams glamour of a by-gone era. Think oak paneling, lead glass windows, plush furnishing, and equestrian paintings. It's more like a private member club than a restaurant.
If you are looking for good food in Louisville then this is the place. It has won a coveted AAA Four Diamond Award so you know the food lives up to the decor. This was also the place where the aforementioned Hot Brown was created.
The food here is elevated fine dining and often changes with what's in season. The desserts are also pretty special with the Chocolate Striptease being a firm restaurant favorite, it's finished with flaming Bacardi 151 Rum.
If you are looking for places to eat in Louisville, Kentucky for a really special occasion or celebration this is it.
Jack Fry's
Serving contemporary American food this place serves great food with a whole lot of history. Established in 1933 by Jack Fry as something of a sportsman hangout before turning into the restaurant we see today.
Fry was somewhat of a gambler and a lot of shading dealing took place in the back room let's just say he was a real character. Historic photography on the wall tells this restaurant's story.
If you wondering what to eat in Louisville the menu here is eclectic. It includes such items as herbed breadcrumb-encrusted pork, summer vegetable pasta, and pan-seared wild-caught halibut.
They also sometimes offer live jazz so take a look if that is one when you are going. Reservations here are recommended. This is one of the restaurants in Louisville that really does have an interesting story to tell.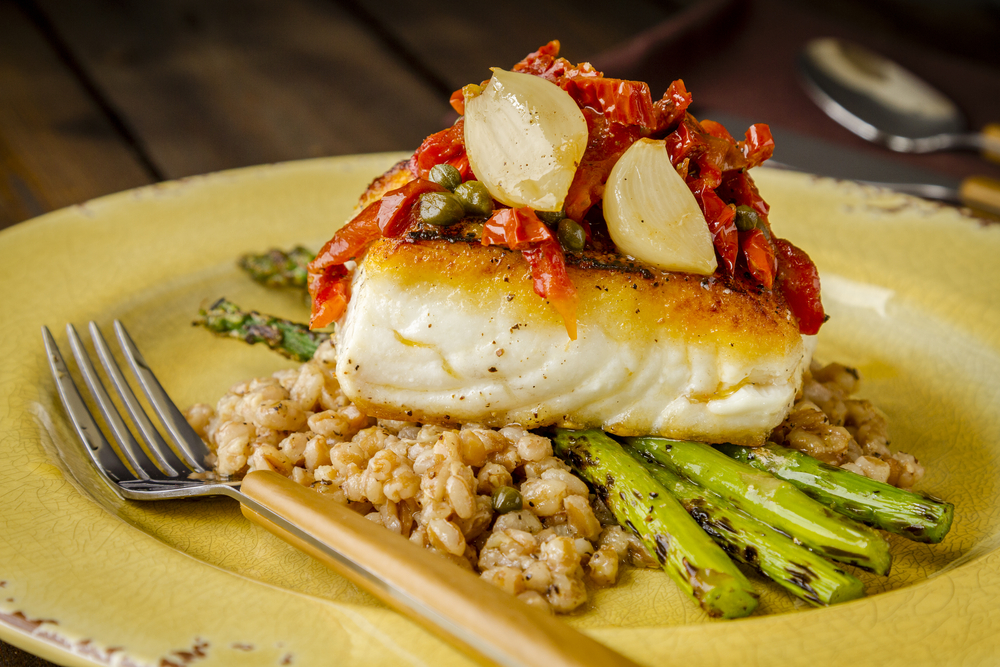 Wild Eggs
This locally owned eatery serves a great breakfast brunch or lunch offering delicious and unique dishes. The objective here is to make everyone feel a warm welcome as soon as they walk through the door and make the food so good they never want to leave.
The House-Made Cinnamon Rolls made in a cast-iron skillet are a hit with locals and tourist alike. Some of the best food in Louisville is served here with some of the dishes being award-winning.
The Kesley KY Brown is a must-try it's a loaded breakfast sandwich, and the Carolina Casserole is also a hit. They serve the best breakfast in Louisville, KY here.
If you are looking for some of the best Louisville food then wild eggs is the place to be. They serve one of the best brunch in Louisville here.
Volare Italian Restaurant.
Volare is one of the best Italian restaurants in Louisville. Here it's all about extraordinary service and an exceptional meal, think of this as more of a dining experience than a meal.
The name sets this restaurant up. Volare, which means "to fly" in Italian is a nod to a restaurant that wants to provide a dining experience that soars beyond the ordinary.
Here the food is elevated Italian including things like house-made lumache pasta in a sausage, tomato, cream, basil, and parmesan Reggiano sauce, Ravioli Vodka and a selection of fine meats all grace the menu.
They do also offer small plates and pizza for those not really wanting a full meal. If you are after somewhere special to eat then this is it. This is one of the best restaurants in Louisville, KY.
Biscuit Belly
Yes, this place really does focus on all things biscuits. Their motto is 'grab life by the biscuit' which we feel sums this place up. If you thought a biscuit was just a biscuit you would be wrong.
This is one of the most popular restaurants in Louisville and when you visit you will see why. Here the biscuits are made from scratch and baked fresh using an in-house recipe. They serve the best breakfast in Louisville here.
Everything about his menu is innovative and it's not just biscuits. Pancake corndogs, loaded breakfast tots, and fried green tomatoes are a few of the none biscuits items.
When it comes to biscuits well the world is your oyster here. Of course, there are the biscuits and gravy with a twist but the biscuits sandwiches are where this place comes into its own.
The Fire In Your Belly, The Love Shack, and The G.O.A.T. all caught our attention. Honestly, we feel like everyone who visits Louisville needs to take a trip here it really is something else.
This is the place to go for the best lunch in Louisville and one of the best NuLu restaurants.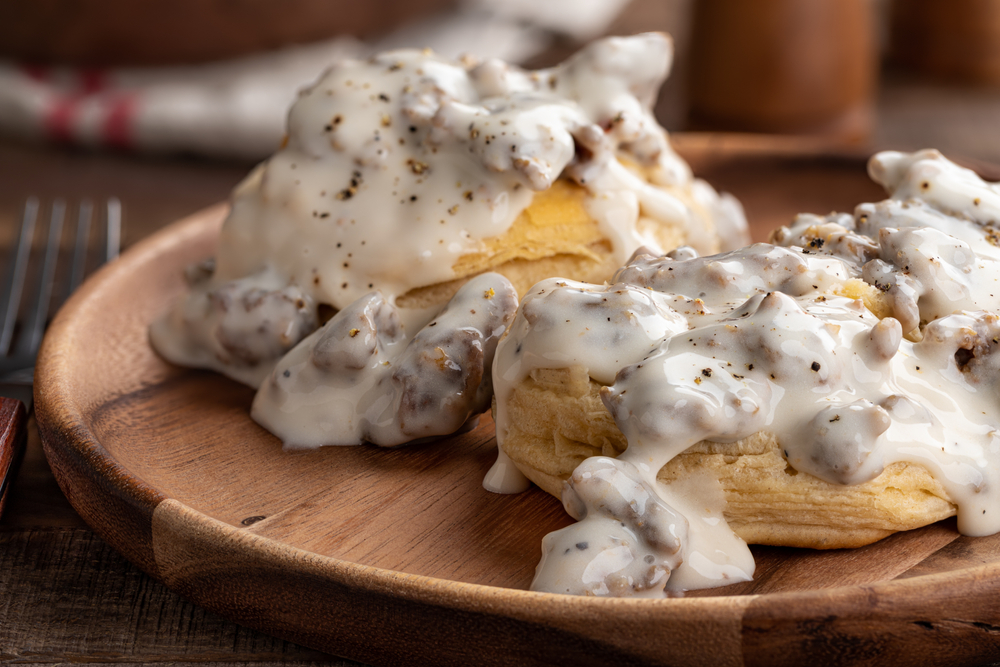 The Cafe
If you are wondering where to eat in Louisville, Kentucky then The Cafe is worth considering. It is one of the best places to eat in Louisville.
It's one of those artistically eclectic, industrial settings that just screams enjoy your food and stay a while. For the best lunch in Louisville take a trip here.
This is fresh cooked home cooked food that is so so satisfying. The menu is a mix of soups, salads, and breakfast which is served all day.
The Cafe opened in 1996 and is a favorite with locals which we feel is always a good sign.
The menu includes items such as roasted chicken pasta salad, shrimp and grits, and the old favorite Chili. Honestly, the menu is so huge it would be hard-pressed to not find something you love on this menu. And the breakfast here just sounds simply divine. They serve one of the best breakfasts in Louisville here.
​The Cafe opens at 5 am and closes at 9 pm so enjoy breakfast, brunch, lunch, or dinner here. Trust us you won't regret it, it's some of the best dining in Louisville.
Le Moo
The name of this restaurant gives it away somewhat, yes it's a steakhouse but it's a little different than your normal steakhouse. Imagine walking into an old castle all dark wood and blue velvet, well that is what you have here and it's simply stunning.
There is an ambiance here for sure, to us its almost vampiress in nature which I guess could be the way they were going. You know steak, blood, anyway, we digress. This is definitely one of the best Louisville restaurants.
If you love steak this is the place to be. some of the best Louisville food is served here. They offer one of the most eclectic steak menus in Louisville. But it's not just steak.
If you love glitz and glamour and want a meal you will remember then this is one of the best restaurants in Louisville for you.
Taco Luchador
Another restaurant whose name gives it way. With locations throughout Louisville if you love tacos then you will love this place.
The salsas and dips are homemade, the tacos delicious and the gigantic torta is huge. This is all about vibrant decor and delicious food.
If you are wondering what to eat in Louisville, KY then you can't go wrong with a trip here. The menu as you would expect is heavily heard towards tacos of all kinds. The fried sweet potato fries served with caramelized pineapple salsa are said to be delicious.
Each location has a slightly different feel but they are all colorful, spacious, and lively. One of the best restaurants in Louisville for a quick lunch or a leisurely dinner with cocktails. Dining in Louisville here is fun and delicious.
This is one of the places to eat in downtown Louisville.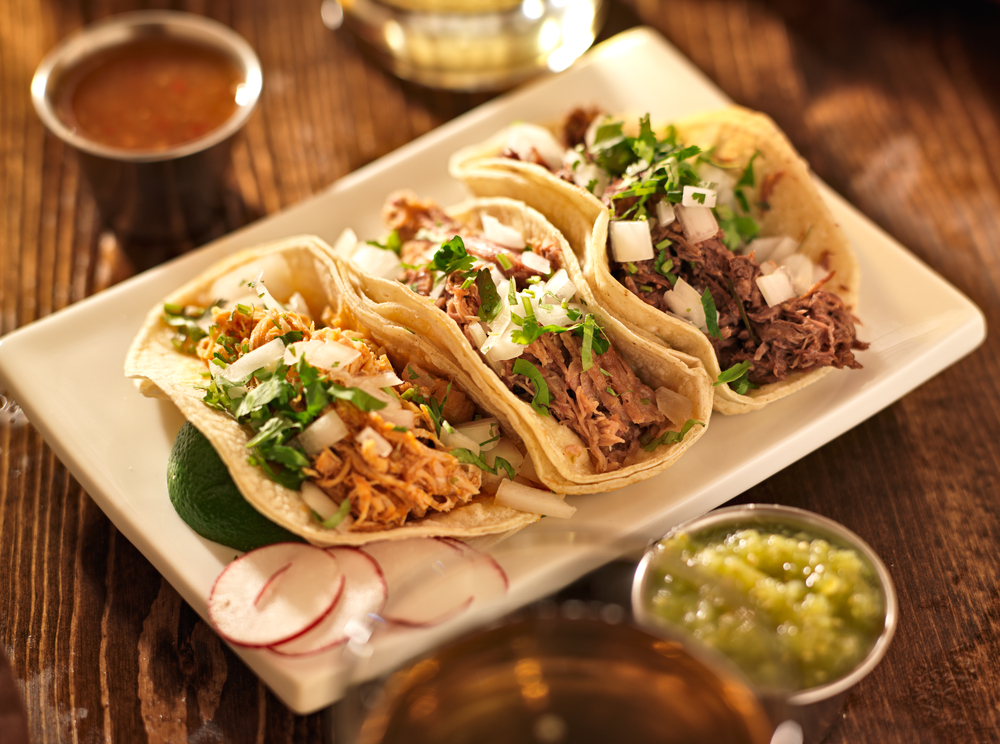 Seviche
What happens if you mix Latin traditions with southern ingredients and a creative innovative chef? You get Seviche.
Chef Anthony Lamas has put Louisville on the culinary map with Seviche. The food served here is delightfully different and extremely innovative.
This restaurant has won many awards and when you taste the food you will know why. The only problem you will have in this restaurant is deciding what to pick from the menu.
Starters include things like Kentucky Bison Empanadas and Pecan Crusted Brie. Entrees include Beets and Burrata salad, Halibut & Crab "Cigar" and Vegetable Chaufa.
If you love good food and really appreciate great chefs then this popular restaurant in Louisville is for you.
Garage Bar
If you idea of pizza is more about tendy environments and craft beer then head to the Garage Bar. Housed in a former auto service garage in the vibrant East Market or NuLu neighborhood it is a casual cool place.
Think ice-cold beer, Kentucky bourbons, and wood-fired pizzas and you have the measure of this place. The pizzas take on somewhat of a modern twist too with Bison Sausage Pie, Sweet Corn Pie, and Sausage Egg and Cheese Pie all on the menu.
This is one of the best NuLu restaurants to spend an evening.
Derby City Pizza
Here you will find italian food with a southern twist. If you are looking for good italian food that is reasonably priced this is one of the Italian restaurants in Louisville for you.
The service is fast, the dining casual and the food delciocous. The food here is so good they have several locations in Louisville so you are never far from some great testing quick food.
The menu has some house special pizzas and options to build your own. Its also contains subs, pasta, wings, salads, and appetizers so you are most likely to find something suitable.
It's just good italian food here and is great for lunchtime or dinner when you dont want to make a fuss.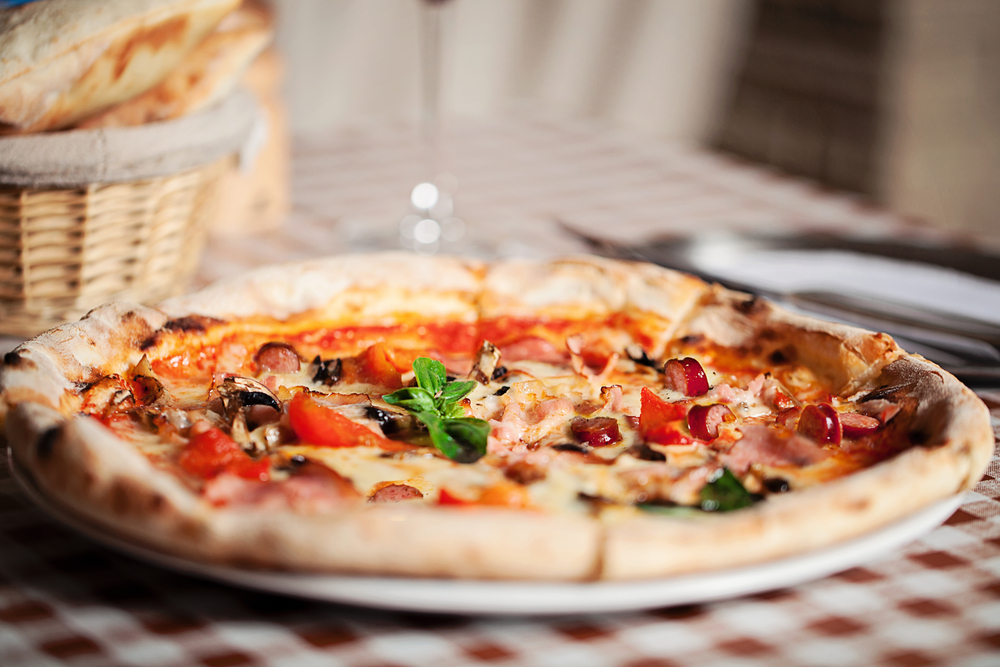 La Bodeguita de Mima
Want to party in 1950s Cuba well that is what this Louisville, Kentucky restaurant offers you. Yes, La Bodeguita de Mima transports you back in time to 1950s Cuba from the moment you set foot inside.
Here you are treated like family. Chef Fernando Martinez and Chef Yaniel Martinez cook food like Mima use to make.
There is something about this place that just makes you happy, perhaps it's the bright yellow the building is painted or just the delicious food who knows but dining here really is an experience.
The menu is a lovely mixture of tasty Cuban-inspired dishes and is really quite large everyone will find a delight here. For a great evening out come here you won't regret it.
Equus And Jack's Bourbon Restaurant
It wouldn't be Louisville if there wasn't a restaurant dedicated to Bourbon. And this one has over 75 bourbons on offer as well as great food.
It's contemporary bistro-style food served in a relaxed atmosphere and of course, they have a speakeasy. The food is of an American style and features such things as fried chicken, burgers, pasta, and fish and chips but each dish has a contemporary twist.
The cocktails here are legendary and it's the perfect place to get into that Louisville spirit, the spirit of course being bourbon.
Mussel And Burger Bar
If you love pub food but fancy a more upscale version then this downtown Louisville restaurant is for you. The restaurant manages to be fancy and casual at the same time and serves unique dishes all complemented by local beers.
Now as the menu suggests it's burgers and mussels with a few other things thrown in for good measure. The Burger meat is created in-house daily and the bread isn't any bread it's locally-made artisan bread.
The burgers on offer seem endless and I never knew mussels came so many different ways. This is one of the best downtown Louisville restaurants to come to with a group of friends or spend a relaxed evening with your loved one.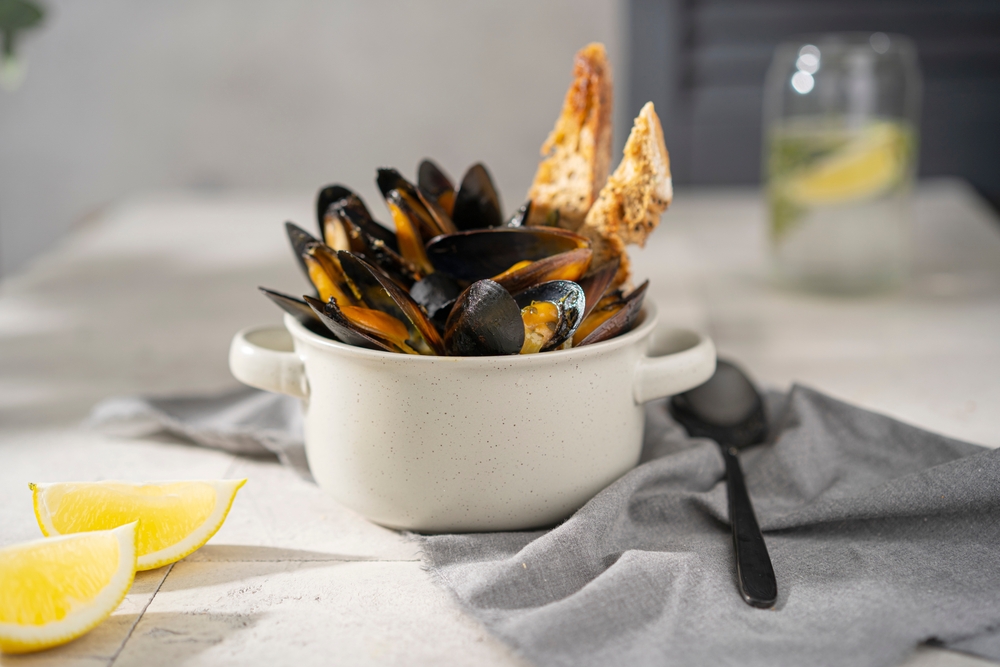 As you can see when it comes to the best restaurants in Louisville there are so many to choose from. Whether you eat at one of the downtown Louisville restaurants or one of the NuLu restaurants we know you will have an amazing time.
There are so many places to eat in Louisville so choose which restaurant feels the most exciting to you. Please come back and tell us about your experience. Have a great Louisville gateway.