Are you looking for the best things to do in Louisville? You're in the right place! The city of Louisville is most known for being home to the world-famous Kentucky Derby, but despite Louisville's heavy connection to horses, you can also find a wide variety of other activities and attractions as well. From watching baseball bats be made and outdoor adventures to diving into history and visiting museums, you can find something for every type of traveler!

While exploring Louisville you will notice that they have a delicious line up of food to choose from. If you want to try local cuisine, consider trying a hot brown, fried chicken, cornbread, beer cheese, or maybe a mint julep or a slice of derby pie. You'll be sure to find something in Louisville that thrills your traveling heart!

Which of these cool things to do in Louisville will you do first? Make sure to check out our list of the Best Restaurants In Louisville!
14 Best Things To Do In Louisville KY You Shouldn't Miss
Frazier History Museum
Located on Museum Row in the western Main District of downtown Louisville, the Frazier History Museum is the place to be if you love learning about the culture and history of the places you travel to. At the museum, you will learn all about Louisville and Kentucky as a whole. From the Civil War, impactful Kentucky citizens, and women's suffrage efforts to interesting history and craft of Kentucky's popular Bourbon whiskey, you can learn about a wide variety of Kentucky topics at the Frazier History Museum.

The museum exhibitions are always changing and you can check to see what is available at the museum during the time of your business on their website!
You will have three floors of exhibits to explore, along with a theatre, store, and education center to visit. If you want to bring a souvenir home from your visit to Louisville, the Frazier History Museum shop is the perfect place to browse. You can book your tickets online before your visit!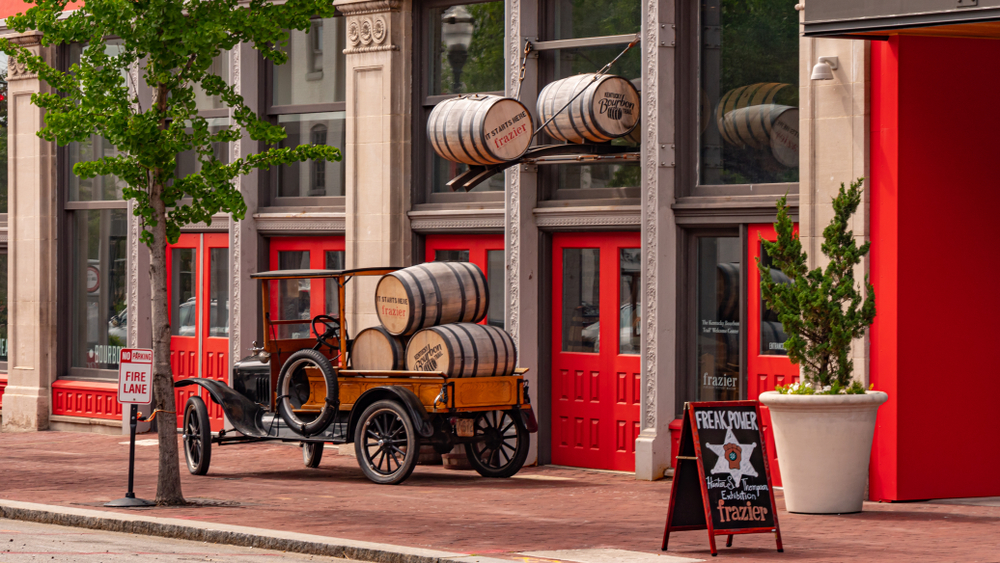 Kentucky Horse Farm Tour
Kentucky is well known for its horses and taking a tour of horse farms is one of the coolest things to do in Louisville! During derby week, you can take the wonderful opportunity to tour two of the farms in Horse Country. This tour starts in central Louisville and will take you to a family owned horse farm that has produced hundreds of stakes horses in the past two decades. From there you will will visit another horse farm that has an eighty year tradition of churning out winning racehorses.

After you have explored the two horse farms, you will end your tour with a local Southern meal before making your way back to central Louisville. With horse shows, horse racing, and just horses in general playing such a big role in the culture and history of the city, there's no better way to truly dive into what the city is all about than by taking a tour of a horse farm to see what goes on behind the scenes for yourself. You can book your ticket online and your transportation, bottled water, lunch, and the two horse farm tours are all included in your ticket price!
Cherokee Park
One of the best free things to do in Louisville is to swing by Cherokee Park for some time spent in the great outdoors! The park is more than 400 acres and was designed in the 1800's by the father of landscape architecture. The park is packed with exciting activities to participate in. There is an aquatic center, golf courses, playground, and walking trails!

The most popular feature in Cherokee Park is the scenic loop trail that is just over two miles long. You will be walking among beautiful rolling Bluegrass hills, as well as forested areas and the Beargrass Creek. The trail offers many gorgeous features that will make your experience even more enjoyable in the park!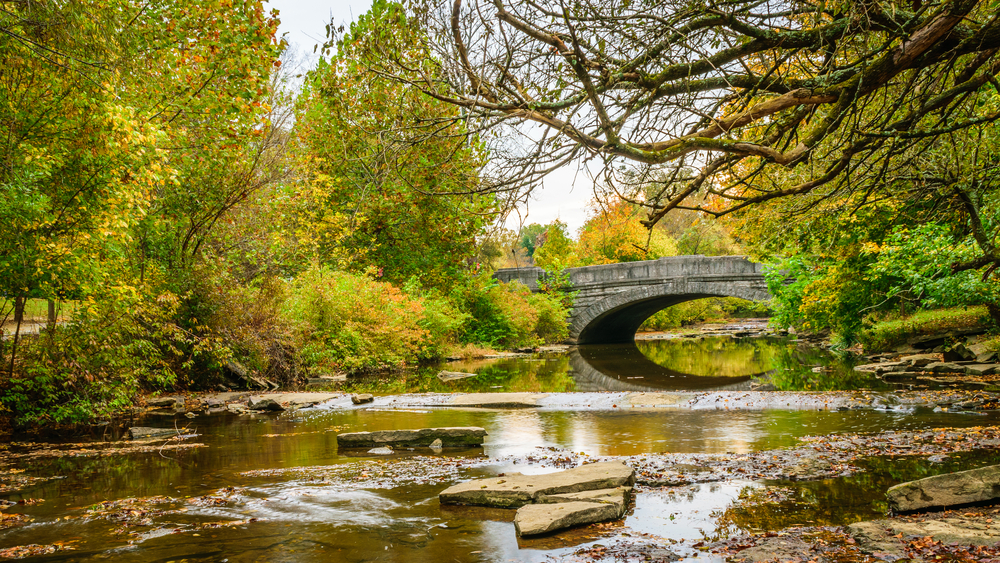 Churchill Downs
Churchill Downs is home to the world famous Kentucky Derby race! This race track has a very interesting that that related back to the explorer, William Clark. Two men names John and Henry Churchill leased a piece of land to their nephew Colonel Meriwether Lewis Clark Jr., the grandson of William Clark, in the 1800's. It was the colonel who founded the Kentucky Derby, creating the fun event that we all know of today.

Today, you can visit Churchill Downs to watch horse races and make your bets on which horse will be the winner! In order to visit a race, just check the Churchill Downs website to find out which days there will be races and their website will even help you with wagering. You can browse expert picks and read tips about wagering before you get started betting on horses at Churchill Downs. This is another one of those things to do in Louisville that really give you an insight to the role horses play in the culture of the city!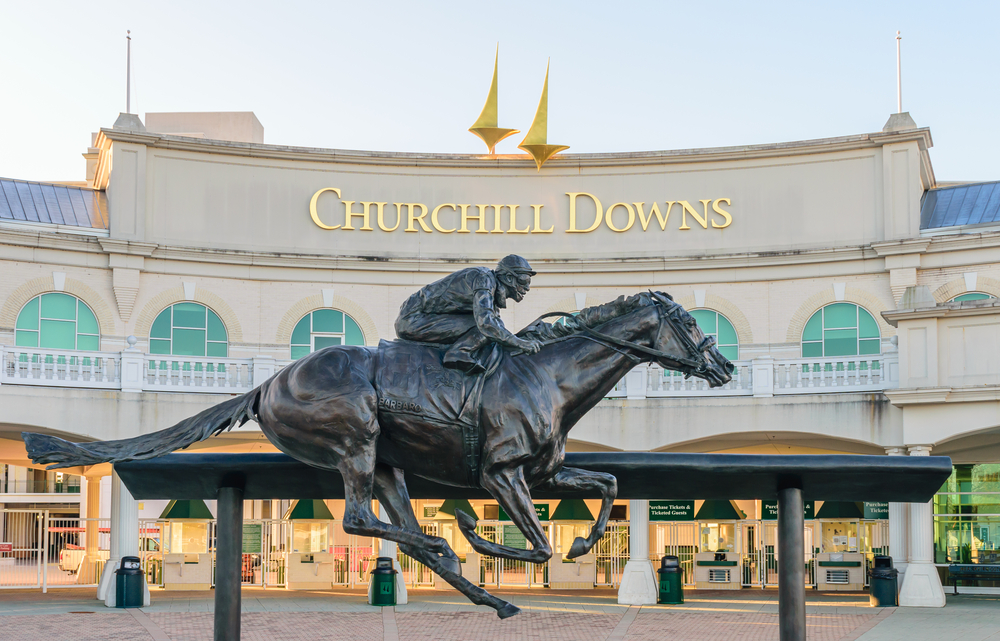 Walk The Big Four Bridge
One of the most iconic things to do in Louisville, Kentucky is to visit to the Big Four Bridge. This is a pedestrian bridge that was built to connect Louisville, Kentucky to Jeffersonville, Indiana. The Big Four Bridge is two miles round trip and give its visitors amazing views of the waterfront park and views over the Ohio river.

Below the bridge in the waterfront park you will find many fun things to do. You can grab a walking taco or chili cheese dog from the Big Four Concessions, a slushie from the Snack Box, or a robotically delivered ice cream at The Reis & Irvy's Robotically, and much more from other shops in the area. You can also rent a bike from Wheel Fun Rentals to pedal your way over the Big Four Bridge!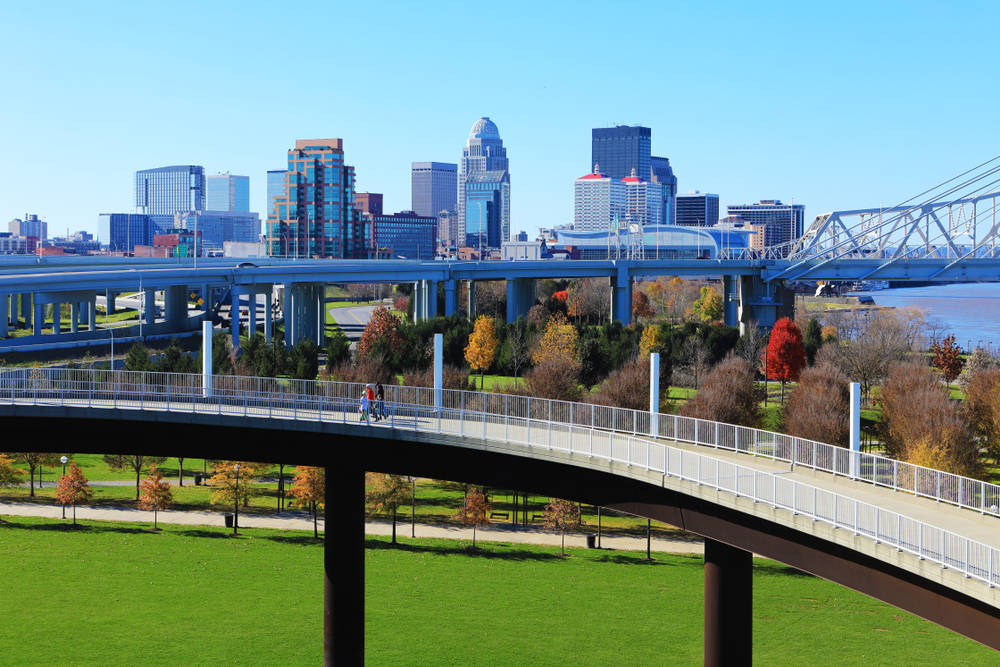 Louisville Slugger Museum and Factory
A visit to the Louisville Slugger Museum and Factory is one of the most interesting activities in Louisville. In fact it's a must do experience on any Kentucky bucket list! Just a one minute walk from the Frazier History Museum, the Louisville Slugger Museum and Factory should be on everyones list of things to do in Louisville! The Louisville Slugger baseball bats are used by more than 15% of Major League Baseball players and the factory churns out 1.8 million bats each year!

This museum is super cool as not only can you learn about the history of Louisville Sluggers, but you can also see how they are made in real time. Forbes has called the Louisville Slugger Museum and Factory "one of the greatest sports museums in the world." One of the most exciting parts about a visit to this Louisville museum is that you can actually hold a piece of history in your hands! You can hold bats that were used by some of the greatest players in baseball. From Derek Jeter and Mickey Mantle to David Ortiz and Johnny Bench, you can hold baseball bats used by them and many other past and present baseball players!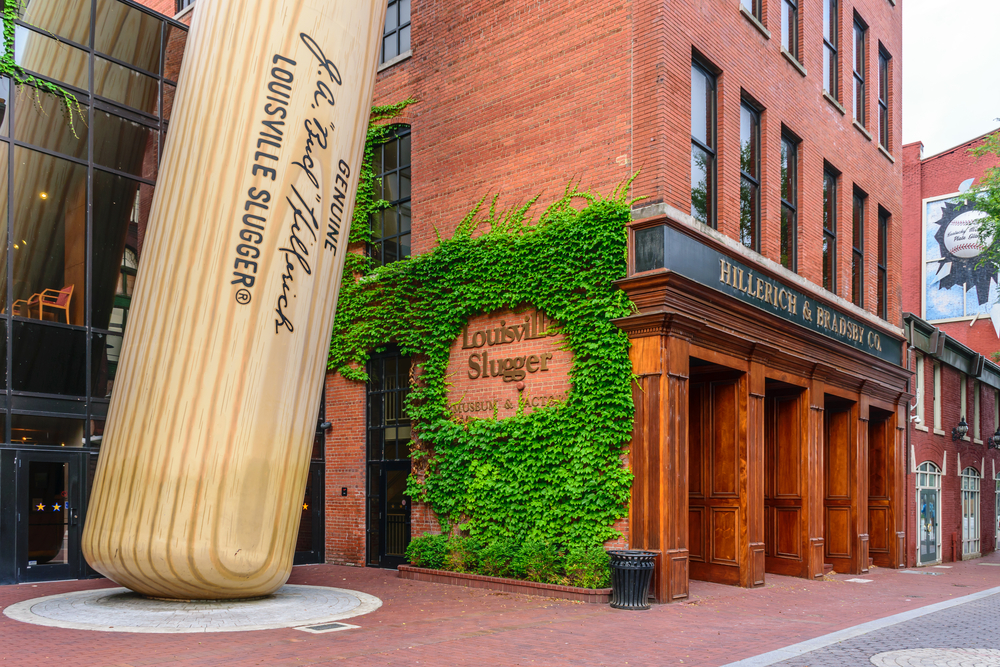 Louisville Zoo
If you're looking for things to do in Louisville with kids, a visit to the Louisville Zoo is a must! The Louisville Zoo is has more than 130 acres of land that many exciting species roam and live on. You can, of course, find: sloths, polar bears, elephants, and many other fun animals at this zoo, along with many other cool animals from around the world. A popular features in the zoo is the Glacier Run where you can see snow leopards, grizzly bears, polar bears, and sea lions!

Other than viewing all of the amazing animals that call the Louisville Zoo home, you and your kids can also escape summer heat at the splash pad, play on one of the playgrounds, get up close and personal with a Nigerian dwarf goat at the petting zoo, take a pony ride, take a spin on their beautiful antique carousel, get your face painted, or try your hand at the ropes course. If you think your little ones will enjoy the petting zoo, consider also booking a feeding of another animal at the zoo. (You can feed lorikeets, camel, or giraffes at the Louisville Zoo.)

Don't worry about all of the walking necessary to get around the zoo as they have a tram shuttle that loops around the park every fifteen minutes. It's recommended that you donate $1 per person on the shuttle. Your donation will be given to the Louisville Zoo Fund to support their botanical collection and towards the healthcare, food, shelter, and enrichment of the threatened species that call the Louisville Zoo home!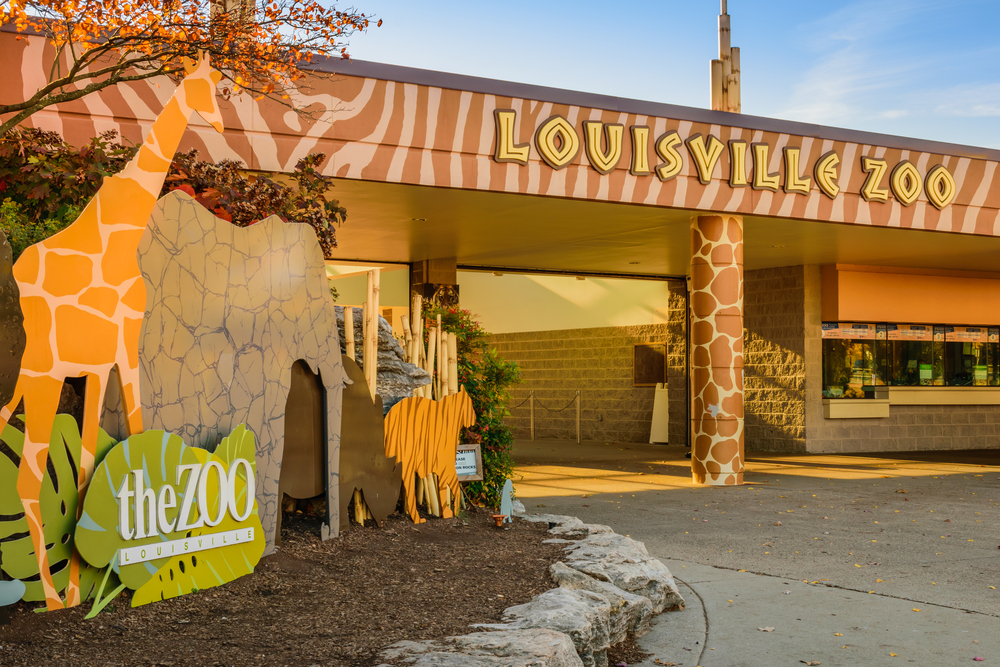 Visit The Falls of The Ohio State Park
The Falls of The Ohio State Park is another opportunity to be near the Ohio River! This state park is right along the border of Indiana and Kentucky and offers visitors tons of outdoor space and opportunities to be get some fresh air. If you like to stay active when you travel or are traveling with your dog, make sure to add the Falls of the Ohio to your list of things to do in Louisville. Although the park is technically over the river into Indiana, trails in the park cross over the river into Louisville, Kentucky as well. (Including the Big Four Bridge!)

Other trails in the park that you should check out include the Ohio river Greenways which goes over a levee and is more than seven miles long, and the Woodland Loop Trail that will showcase more than 230 species of flowering plants for those who choose to walk the trail! While you're in the park you may also want to visit the Interpretive Center where you can enter the river viewing rooms, explore exhibits that show the history of the Ohio River and how it shaped the America that we know today, and more. (The center is open all year except for major holidays and during Thunder Over Louisville)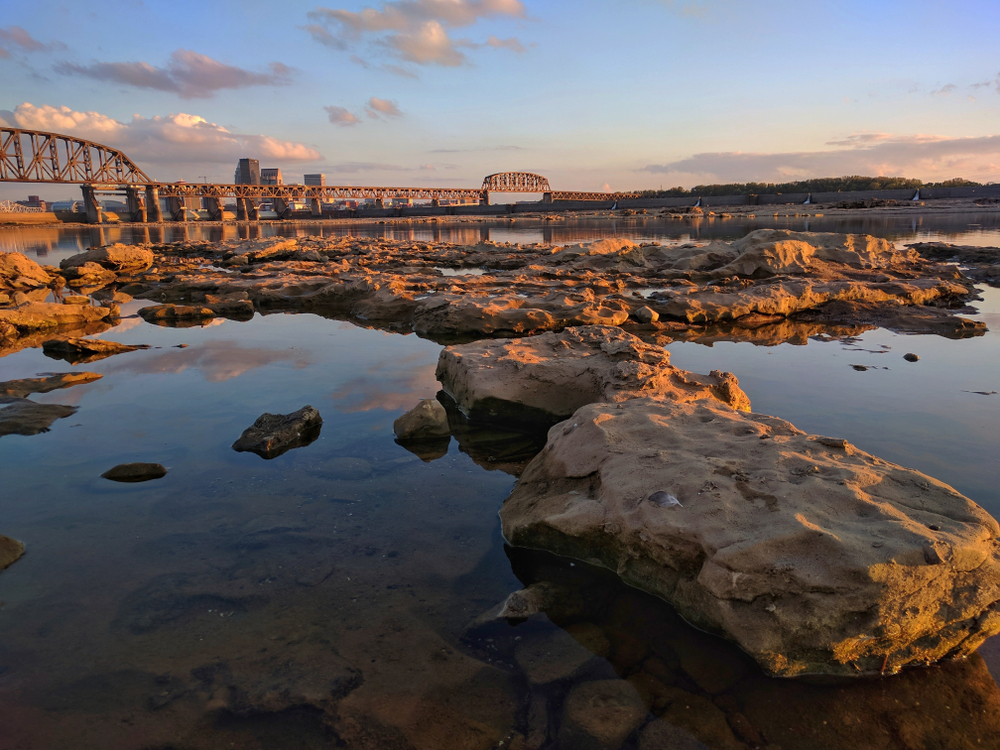 Waterfront Botanical Gardens
If you have the privilege of having wonderful weather while you're visiting, a visit to the Waterfront Botanical Gardens is one of the most beautiful things to do in Louisville, KY. Although Kentucky is particularly beautiful in the fall, a visit in to the botanical gardens in the spring to see flowers blooming can be extra magical!

This Louisville botanical garden holds events such as yoga at the gardens, pilates, tai ji, paper making workshops, and other activities as well so make sure to check their website before visiting as you may be able to participate in something new while you are visiting! The Waterfront Botanical Gardens has many cool photo opportunities on their grounds if you are looking for a beautiful place to take travel photos, the botanical gardens are the way to go!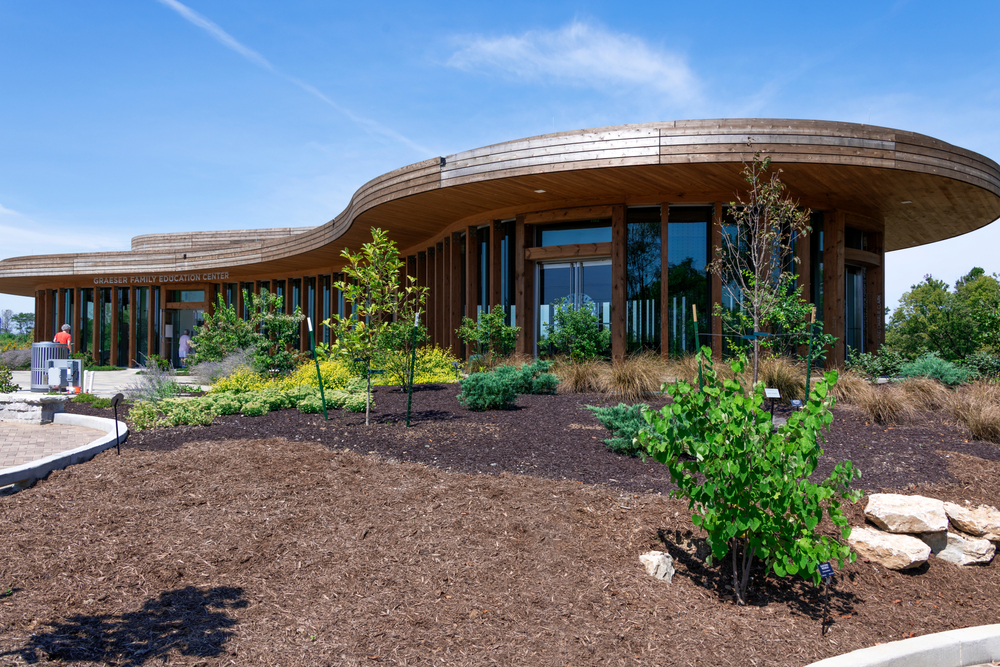 The Parklands of Floyds Fork
Louisville is a wonderful city for those who like to break up their time in the city with outdoor experiences. The city is full of ways to get some fresh air and exercise in the beautiful Kentucky outdoors. One of the best things to do in Louisville if you're looking for a bit of fresh air is to visit the Parklands of Floyds Fork.

The parklands are a series of green spaces that run along the Floyd's Fork stream in Louisville. This is a popular area for those who want to paddle board, kayak, or canoe. You can walk down the concrete steps and launch your watercraft right into the water. It's also a great place if you are traveling with kids as they have a splash park and a play ground as well. If you're simply looking for a place to walk through nature, the parklands have you covered there as well. There are many trails that are one mile or less and you will see that the trails have a variety of different natural features to make your experience in the parklands a pleasant one!
Thomas Edison House
Are you ready to step back in time to the 1860's? The Thomas Edison house is located in the Butchertown neighborhood of Louisville and is a historic home that was built in the 1850's. The home was rented by Edison when he was working in Louisville. (He ended up losing his job for spilling acid on the floor while experimenting!)

Thomas Edison was the inventor of the both the phonograph and the microphone, as well as many other amazing inventions. Today, you can explore the home and see many of his interesting experiments and inventions as well as household items that were in the home when he lived there. One of the biggest collections of items in the house is made up of lightbulbs. Of the 1,093 patents that were issued to Edison, more than 300 of them were related to lighting and power. You can see rows and rows of lightbulbs in the Thomas Edison house! If you're looking for things to do in Louisville that will feel you with awe and give you stories to take home from your travels, a visit to the Thomas Edison House is a must!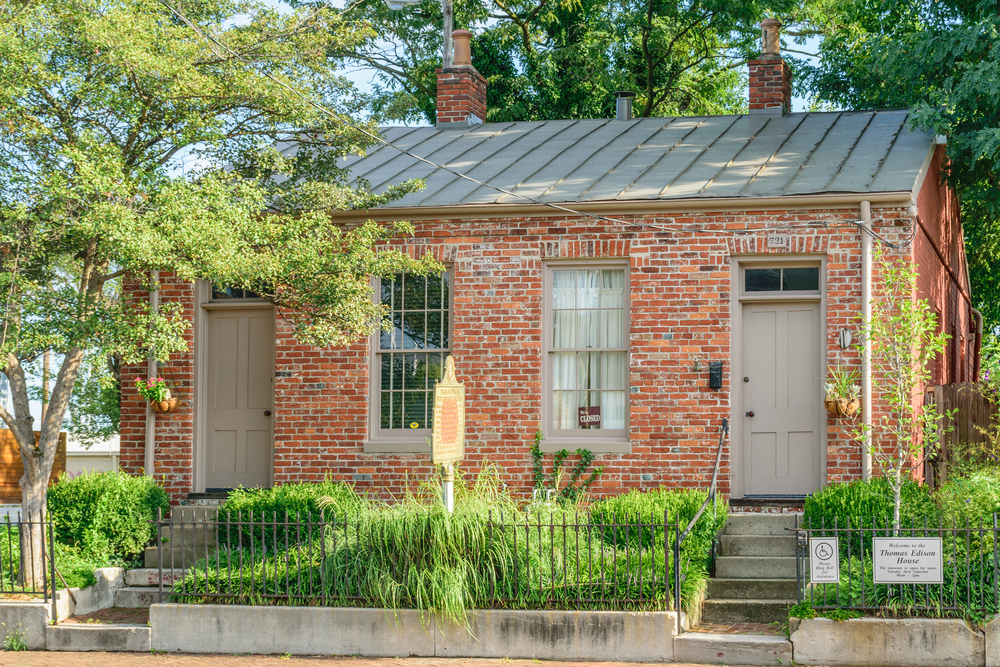 Central Park
There is a park right in the heart of the Old Louisville neighborhood. Beautiful green spaces, walk ways, statues, a play ground, splash park, and more can be found in Louisville's Central Park. The park was bought from a family in the early 1900's and design by the Olmstead Brothers. They designed a pergola to draw visitors into the park to enjoy its beauty and visitors are still doing just that to this day.

The park is surrounded by attractions and place to eat, so as you're exploring the park make sure to look around for things to do! You can visit the Conrad-Caldwell House Museum, see the famous Witches Tree, eat southern cuisine from 610 Magnolia, or grab a beer from the Old Louisville Brewery and more around the park. When your making your list of things to do in Louisville, make sure to include a walk through Central Park!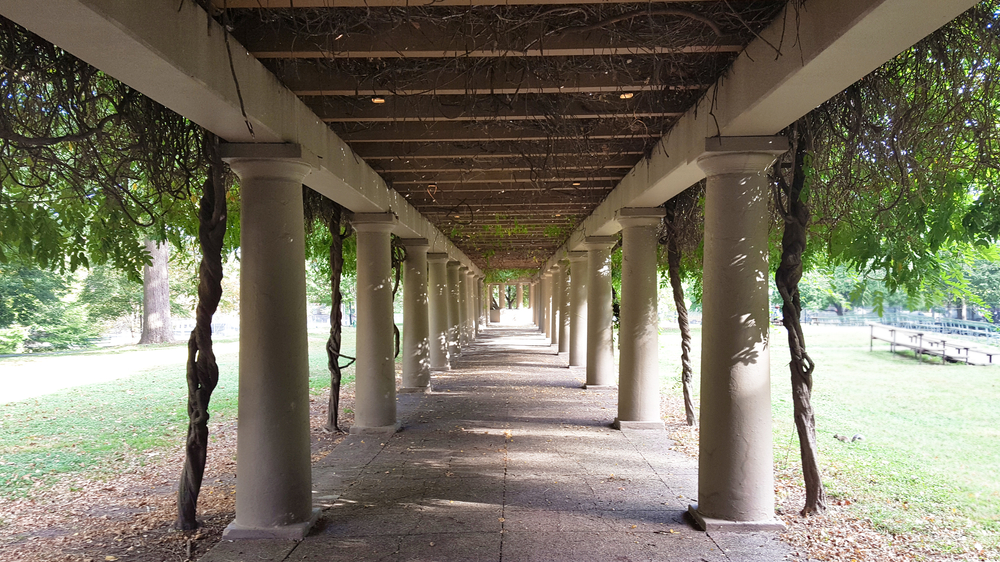 Speed Art Museum
For art lovers, it doesn't get much better than a visit the the Speed. This museum is the biggest and the oldest art museum in all of Kentucky! The museum is always getting new and changing exhibition additions throughout the year. They also hold collections of Native American, African, European, American, and contemporary art.

While you're enjoying the museum, make sure to Wiltshire Cafe where each dish is a work of art. The menu has been carefully curated and offers brunch and lunch menu items that use fresh seasonal ingredients. The menu is always adapting to what foods are in season, but you can expect to find a variety of biscuit dishes, vegetarian dishes, as well as other delicious meals. The Speed Art Museum is one of the coolest things to do in Louisville!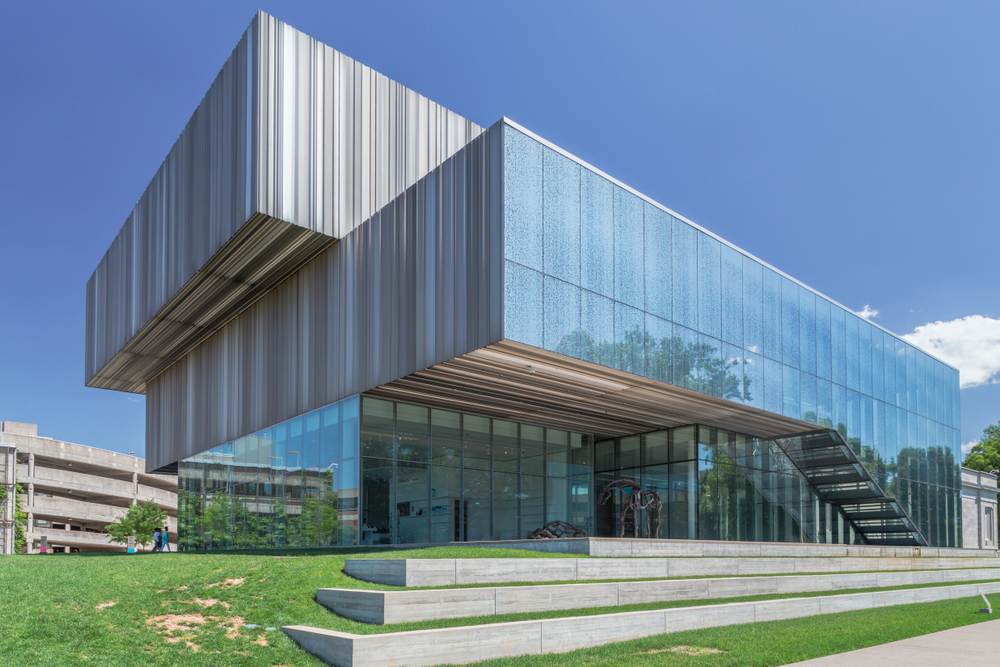 Muhammad Ali Center
The Muhammad Ali Center is one of the best things to do in Louisville! He was born in Louisville and this center has provided visitors to see his life and legacy through videos, interactive exhibits, photos, and more. The center is broken down into Muhammad Ali's six core life concepts: confidence, conviction, dedication, giving, respect, and spirituality. In the center you will find his trophies, medals, care, motorcycle, and much more! Keep in mind that the center is open Wednesday-Sunday each week.

The Muhammad Ali Center is in a wonderful location along the Ohio River. You have many other things to do on the blocks surrounding the center. You can visit the KMAC Museum of art and design, eat at the Mussel & Burger Bar, grab a drink from Swizzle Dinner & Drinks, or take a walk on the Louisville River walk. If you leave the center an start walking along the Louisville River Walk you can see the historic Belle of Louisville Riverboats and even hop on one for a tour of the river!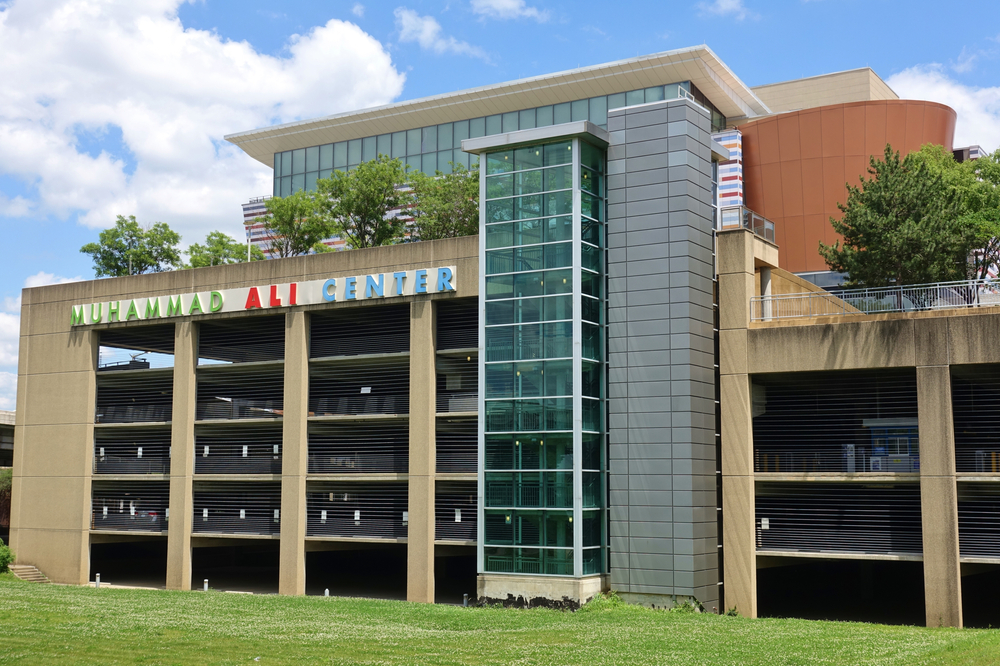 Are you ready to explore Louisville? Louisville is one of many amazing weekend getaways in Kentucky that are calling your name! From the museums and historical sites to the outdoor adventures and popular attractions, Louisville has so much to see and do, it can be hard to know where to begin! Which of these things to do in Louisville will you do first? While you are at it, make sure to check out some of the best distilleries in Louisville!