The best things to do in Paducah, Kentucky range from museums and historical sites to outdoor adventures and alcotourism. Known as the Quilt City, the city is known for there excellent quilt production. Every year the town attracts thousands of visitors for its annual Quilt Week. They have even been awarded the title of City of Crafts and Folk Art by UNESCO.

While Paducah is not a small town, it definitely has a great deal of small-town Kentucky vibes. When you find yourself wondering what to do in Paducah, you can relax knowing that there's a large array of attractions, restaurants, and events for you to enjoy during your visit.

Paducah, Kentucky, was Chickasaw Territory until the Jackson Purchase in 1818. The town was given its current name by William Clark. He named it after the Padouca Native American tribe that was killed by European settlers. Today, you can visit many Native American sites in the area.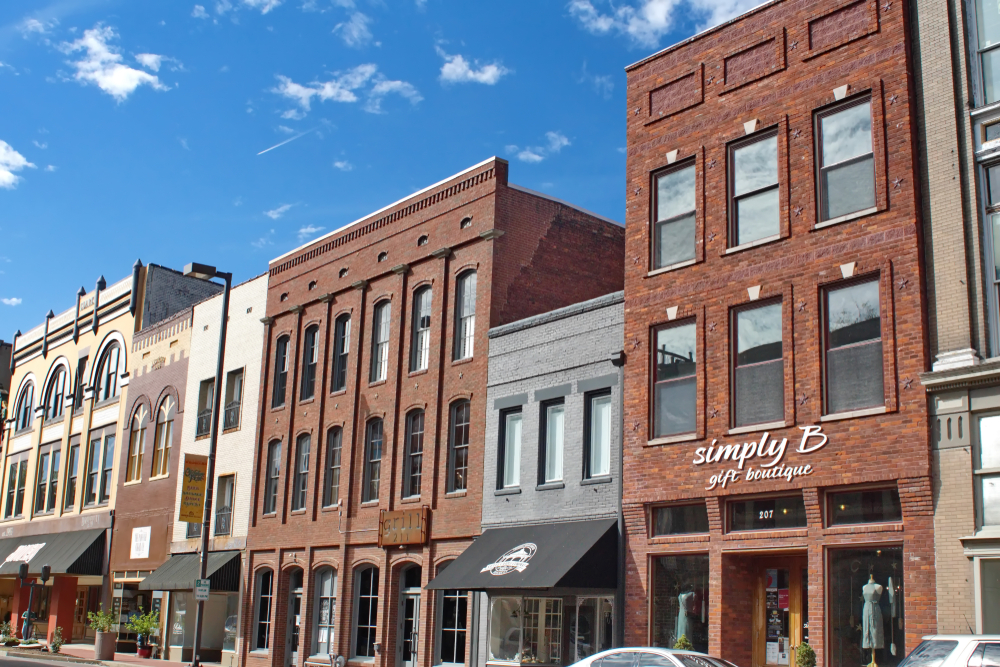 14 Best Things To Do In Paducah KY You Shouldn't Miss
The National Quilt Museum
One of the best activities in Paducah is the National Quilt Museum. This art museum has exhibits holding items from all around the world. USA Today has called the National Quilt Museum in Paducah one of the world's top quilt displays.

Founding in 1991, this large Kentucky museum holds immaculate quilts that some would guess were photos rather than works of quilted art. The detail and craftsmanship behind the quilts are breathtaking and something that you should see for yourself when you visit Paducah.

The museum is just a block from the Ohio River and nearby to more of the best things to do in Paducah. You will be within walking distance of the Downtown Paducah Farmer Market, a Kentucky gift shop, Broussard's Cajun Cuisine, and the Raymond C. Shultz Park, which is right on the river's edge. This is one of the most unique things to do in Kentucky!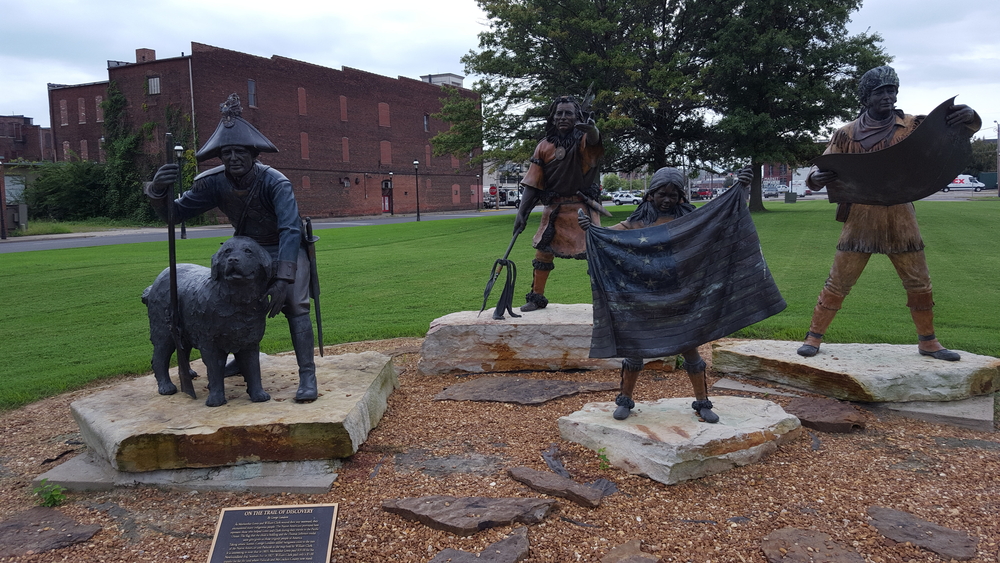 Paducah Downtown River District
When looking for fun things to do in Paducah, consider visiting the Paducah Downtown River District. This is an especially wonderful area of the town for travelers who like to explore a new destination on foot. This district is perfect for a self-guided walking tour.

The historic downtown area of Paducah is consistently recognized as one of the best and most beautiful Mainstreets in America by Architectural Digest, the National Trust for Historic Preservation, and many other publications. One of the most central pieces in the district is the Paducah Wall To Wall Mural.

The mural was painted by Robert Dafford and is painted on the floodwall on Water Street. The mural is a beautiful rendition of iconic Paducah locations and landmarks. Of course, you can find artwork in other parts of the town as well. In fact, many of the murals you will see around the city were completed by local students and global artists.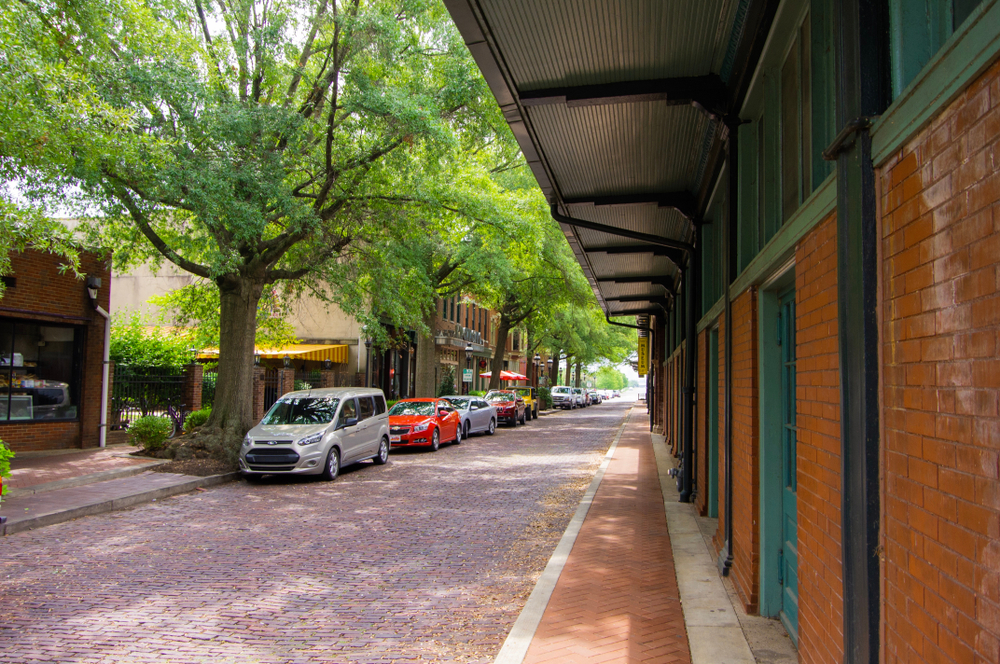 Purple Toad Winery
Among the best things to do in Paducah for adults is the Purple Toad Winery. As one of the best wineries in Kentucky, the Purple Toad Winery is a must-visit when in the Paducah area. It is super popular and also one of the most highly awarded wineries in the Bluegrass State.

The unique name of this winery comes from the color that paints your toes after smashing grapes the old-fashioned way with your feet. While you are there, you can participate in one of the tastings offered seven days a week. There are also tours available anytime during the wineries' hours of operation.

The most exciting part of visiting the Purple Toad is that they have unique flavors. Amazing blueberry, black peach, black currant, and black cherry flavors are available to visitors. Established in 1998 by the Dossey Family, this is one of the only wineries in the western part of Kentucky.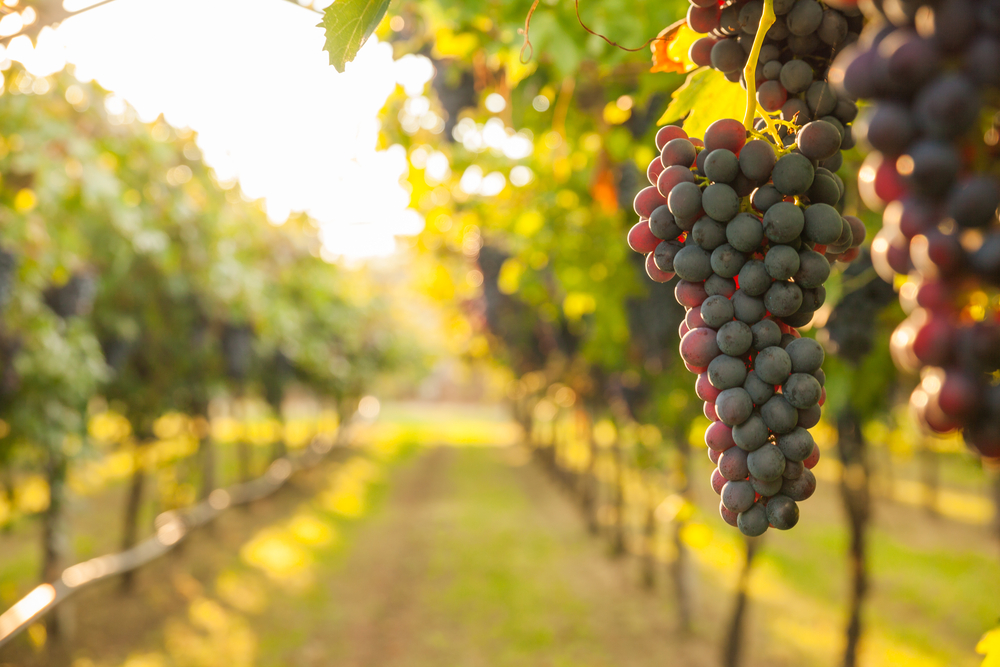 Paducah Railroad Museum
When looking for indoor attractions in Paducah, be sure to check out the Paducah Railroad Museum. It is dedicated to showcasing the story of the early days of railroad travel. There's also an exciting simulator housed at the museum!

You can find model trains, memorabilia, and train-themed events at the Paducah Railroad Museum. Many of the events at the museum are held with children in mind. For example, you can find Thomas The Train themed activities, arts and crafts days, and readings of children's books about trains. If you are traveling as a family, you will want to visit this museum as it is one of the best things to do in Paducah, Kentucky.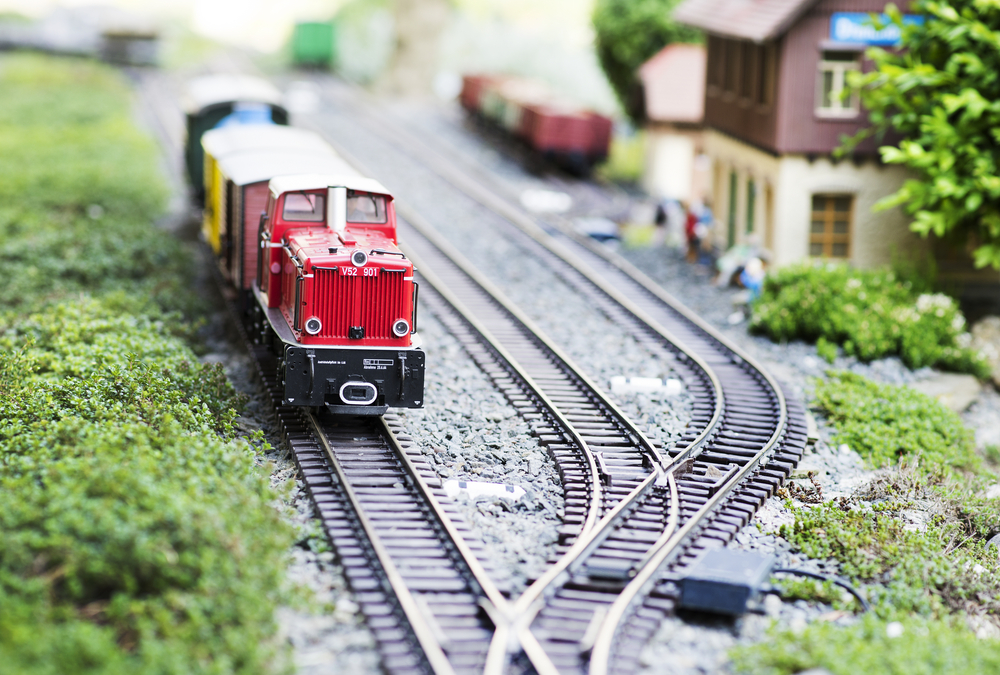 Yeiser Art Center
When creating a list of things to do in Paducah for couples, the Yeiser Art Center should not be ignored. Located near the historic waterfront, the Yeiser Art Center is an art gallery with the mission of furthering the development and appreciation of visual arts within the local community and region through its exhibitions and educational opportunities.

It is the center's hope that their educational experiences and exhibitions will help to nurture the creative spirit of visitors to the center. While the center is always getting new artwork and adding exhibits, there are some permanent features there as well. This permanent collection included works by Jim Pullen, Mary Yeiser, Virginia Black, and Paul Lorenz.

You will want to be sure to check their events calendar when you visit Paducah, as you may have the opportunity to visit during a presentation or to participate in a workshop. They hold events like pet portrait painting workshops which allows visitors to learn and grow as artists themselves.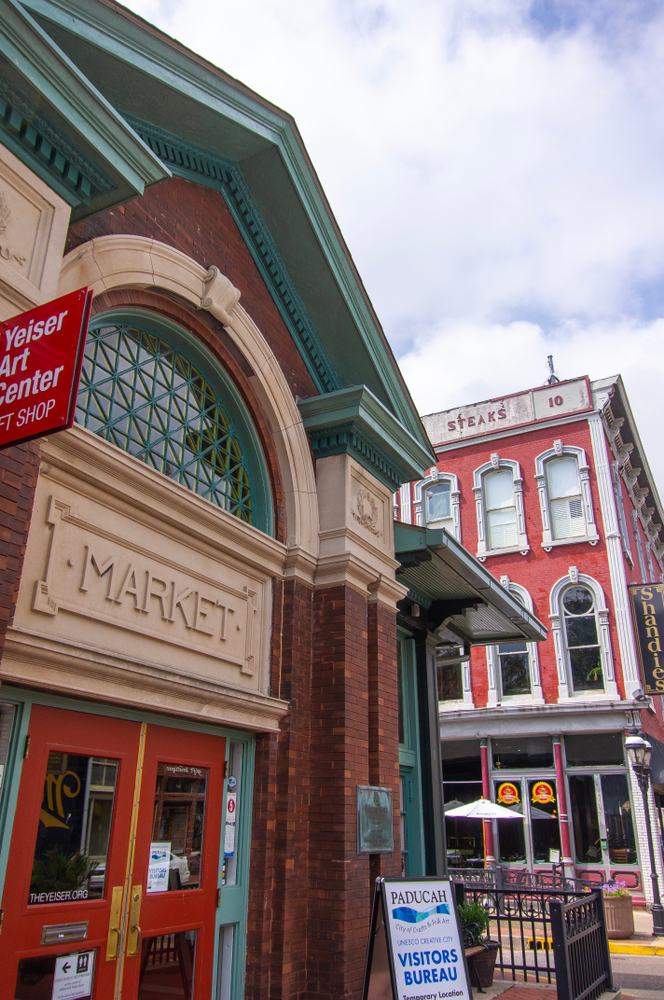 ATOMIC CITY Family Fun Center
Looking for the best things to do in Paducah with kids? The ATOMIC CITY Family Fun Center is perfect, not only for family travelers but for adults looking for a place to play as well. In fact, the fun center's motto is "It's where the grown-ups play!"

At ATOMIC CITY, you can do things like virtual reality experiences, arcade games, glow golf, laser tag, go-karts, bumper cars, and more. The atmosphere inside is super fun with the dark interior design and neon glowing lights throughout the building. Keep in mind, there's also a cafe inside where you can grab a bite to eat without having to leave the haven of fun at the center!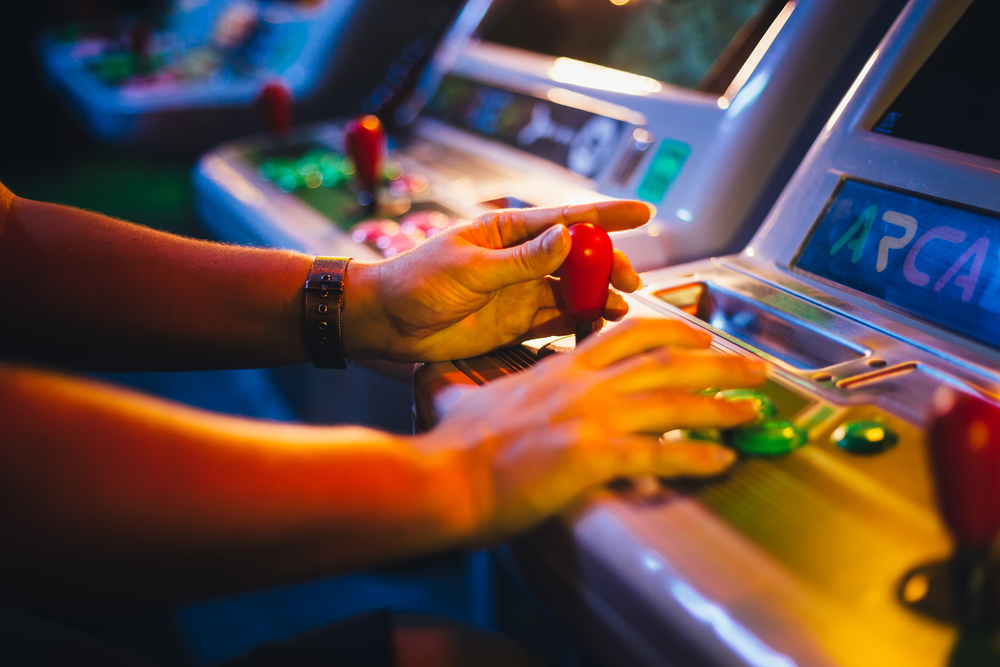 Fort Massac State Park
Fort Massac State Park is among the best things to do near Paducah. Located over the border in Metropolis, Illinois, the park is nearly 1,500 acres. It is the perfect place for fishing, hiking, camping, boating, participating in seasonal hunting programs, or simply enjoying a picnic out in nature.

The beautiful natural landscape of southern Illinois is wonderful to experience when you are in the Paducah area. There are outdoor attractions like the Fort Massac Encampment, hiking trails, statues, and war reenactments. Then, there are also indoor areas to explore, like the Mallin and Richey Exhibit and the displays in the Visitors Center.

Depending on the time of year you visit the park, you may also be able to experience some of the special events held at the state park as well. The events are meant to bring to life events in Colonial and early American history. Arguably the most popular of these events is the Fort Massac Encampment Festival in October.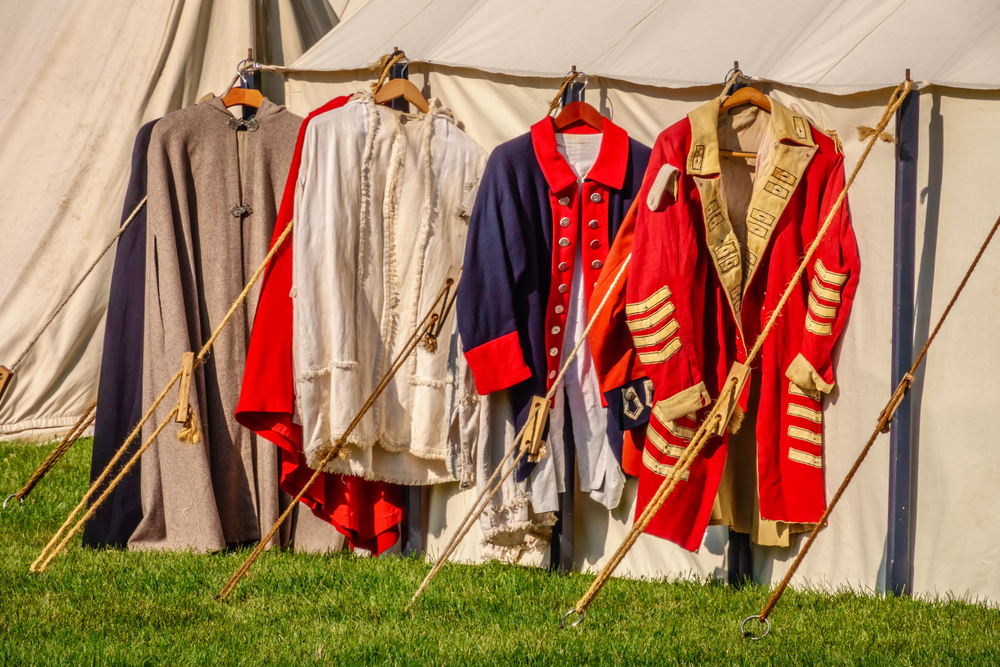 William Clark Market House Museum
When looking for Paducah activities to add to your Kentucky bucket list, the William Clark Market House Museum should be on your radar. This museum focuses on local history and houses a recreated 19th-century drugstore along with a gift shop and artifacts from the surrounding areas.

You will find an interactive timeline at the William Clark Market House Museum. This provides guests with a chronological representation of the history of Paducah. It follows from the time of the settlers constructing the first framed buildings all the way to the first show of the American Quilter's Association.
Forever Sweet Creamery
This lovely little ice cream shop in downtown Paducah is well worth a stop when you are in town. Newly opened in 2022, the Forever Sweet Creamery has quickly become a local favorite. Fresh, made in-house waffle cones, unique flavors, a coffee menu, frosted cookies, popcorn, cotton candy, and more make this creamery more than just another ice cream shop.

The artisan ice cream flavors are out of this world! You will find flavors like zesty lemon, blueberry cheesecake, Mississippi mud, red velvet, orange blissicle, dark chocolate cayenne, PB & J, fried corn, maple bourbon bacon, and the Kentucky favorite pecan pie. These unique flavors are a part of what makes visiting the Forever Sweet Creamery one of the best things to do in Paducah!

Open seven days a week, you can drop by to grab a scoop or some ice cream nachos any day that you are visiting Paducah. They are located in a fun and lively part of town, making a visit all the more appealing. While you're there, grab yourself a t-shirt to mark the occasion.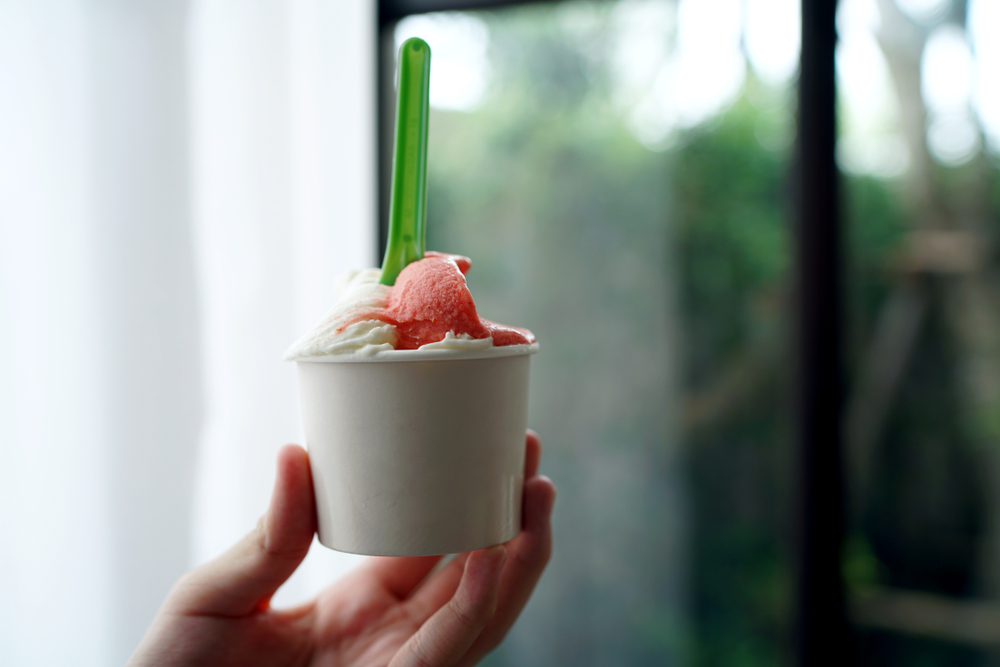 Lloyd Tilghman House and Civil War Museum
The Lloyd Tilghman House and Civil War Museum is one of the best places to visit in Paducah. This museum is in a historic home in beautiful downtown Paducah. Also referred to as the Tilghman-Woolfolk House, this beautiful home was built in the Greek Revival Architecture style.

Owned by the Sons of Confederate Veterans, it once was the home of General Lloyd Tilghman. The exhibits that you will find inside do an excellent job at highlighting the role that western Kentucky played in the War Between States. Keep in mind that this museum is only open from April to November each year by appointment only.

What places this museum among the best things to do in Paducah is the dive into history that it offers visitors. It is always a great idea to explore the past to help you understand how a destination became what it is today. This museum really allows visitors to get an idea of what Paducah and western Kentucky is all about.
River Discovery Center
The River Discovery Center is dedicated to preserving the heritage of rivers and what they have done to make our country what it is today. The center does a fantastic job at stimulating curiosity and helping visitors to understand the vital role that America's river system has played in forming the country. All of this is done through stories of the past and interactive experiences tailored to visitors of all ages.

There are many exhibits that will appeal to family travelers. Children and parents alike will love exploring the river habitats, diving suit, lock and dam, river film, river bottoms, and boat captains exhibits at the center. These child-friendly areas of the center are part of what makes it one of the best things to do in Paducah.

Older kids and adults will particularly like the Boat Simulator. It is a state-of-the-art audio and visual experience where you get to be the captain. You can captain a towboat, a Coast Guard Vessel, or a speed boat. this is super unique as it is the first of its kind to be open to the general public! To top it off, the center is located on the historic riverfront.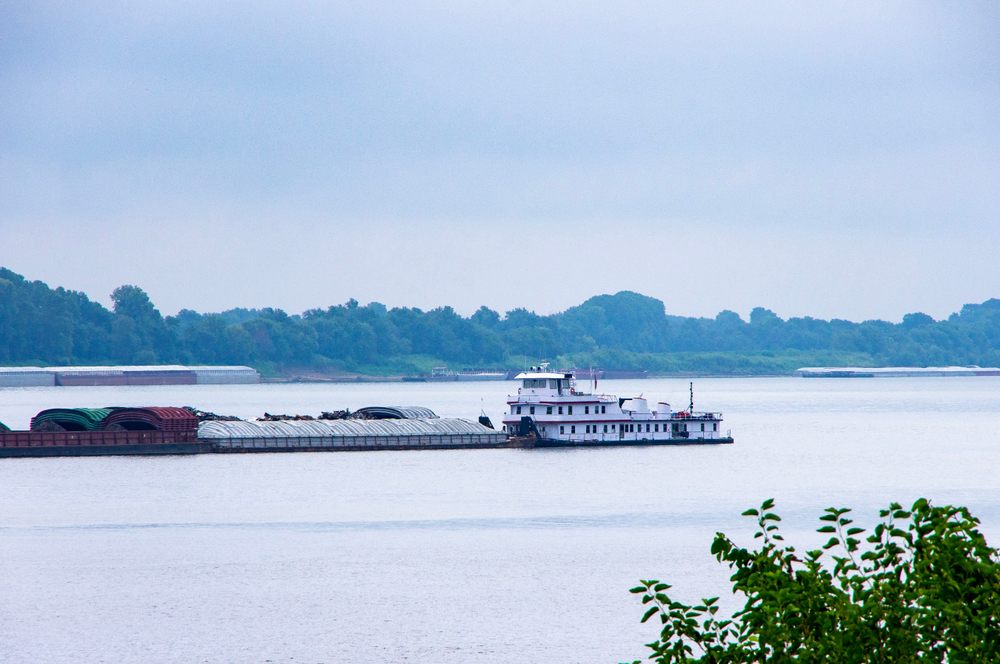 Dry Ground Brewing Company
For those looking for things to do in Paducah at night, the Dry Ground Brewing Company is the place to be. Distilleries and breweries are commonplace in Kentucky, especially Bourbon distilleries. The Dry Ground Brewing Company offers an array of craft draft beers and house brews.

The industrial space of the brewery makes for a super attractive interior and atmosphere. They also regularly hold events. Live events, food trucks, vinyl nights, drink and draw, pint night, pub quiz nights, and more have all been available. If live music and supporting local artists and businesses are parts of your travel philosophy, then be sure to stop by Dry Ground Brewing Company!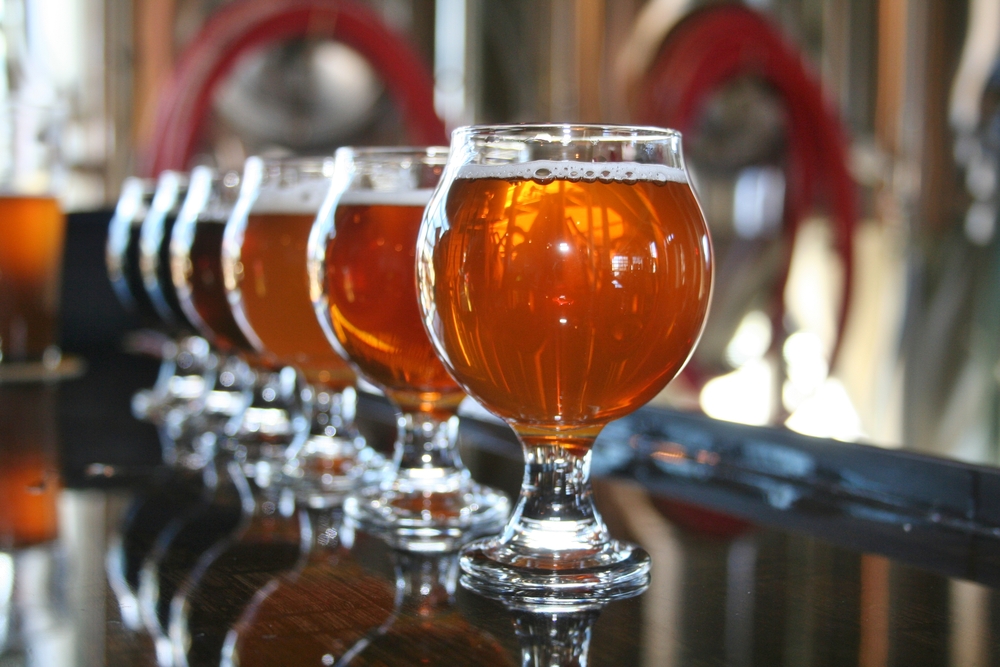 The Greenway Trail
One of the best free things to do in Paducah is to walk the Greenway Trail. It extends more than five miles and is a mix of paved and not-paved terrain. The trail links the downtown to the County Park Road while passing through the Bob Noble Park and the Stuart Nelson Park across from the Ohio River Boat Launch.

If you like to find ways to stay active and enjoy nature on your travels, the Greenway Trail is a great option for you. Kentucky is known for its super green and lush, and you can get a taste of that for yourself by taking the Greenway Trail in Paducah.

You will pass over bridges and be able to enjoy the sound of Kentucky birds chirping in the trees on your walk. If you like to bike, feel free to bring yours along with you on your visit to Paducah, as the Greenway Trail is a popular place for biking. This outdoor experience is one of the best things to do in Paducah!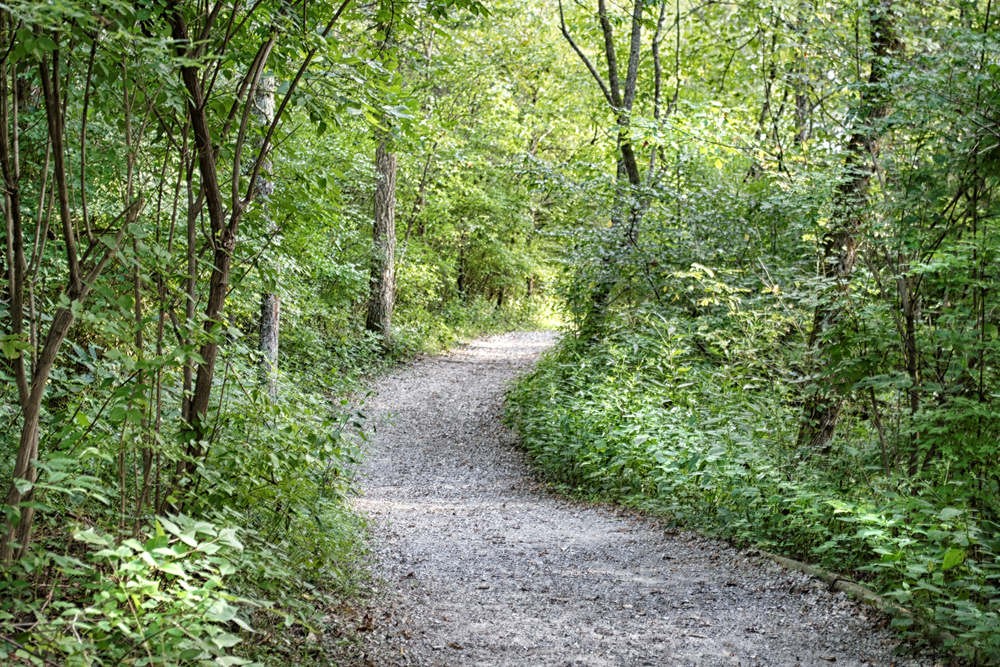 The Freight House
Fine dining meets southern cookin' at the Freight House in Paducah! Serving up seasonal New American cuisine paired with craft beer and local spirits, you will fall in love with the food, drinks, and atmosphere at this Paducah eatery. The restaurant is housed in a historic railroad depot just a block from the riverfront.

Having a nice dinner at the Freight House is one of the best things to do in Paducah for couples. You will find delicious classics like braised pork shoulder, shrimp and grits, pickled cauliflower, and spicy beer cheese to indulge in. Meanwhile, they also have chicken pot pie, and butternut squash mac and cheese, along with delicious desserts like brown sugar eggnog and peanut butter chess pie.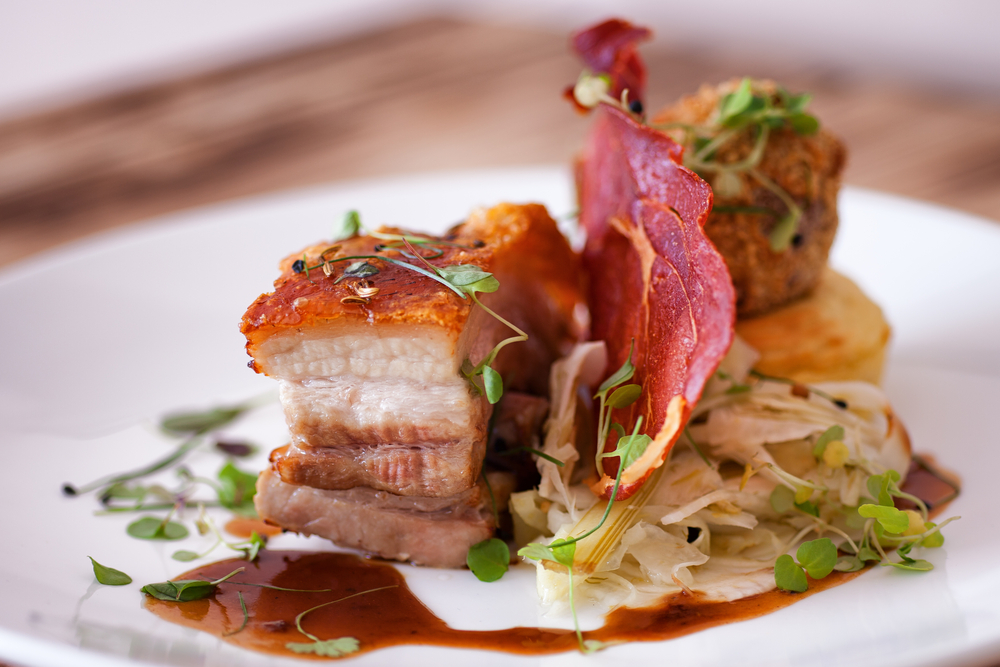 Now that you have learned about some of the best things to do in Paducah, what do you think? Will you dive into history on your visit, or would you rather spend time enjoying the local vineyard at a wine tasting?

Western Kentucky is a lesser enjoyed region of the Bluegrass State, and making the decision to visit this lovely region is a fantastic idea. However you choose to enjoy these wonderful things to do in Paducah, you're sure to have loads of fun in Quilt City!