Are you ready to explore some of the best distilleries in Louisville, Kentucky? While The Kentucky Bourbon Trail and bourbon distilleries are most popular in The Bluegrass State, you can find a variety of distilleries to visit and enjoy during your visit.
From bourbon and whiskey to gin and absinthe, you can find all of your favorite drinks in Louisville.

After horses and racing, distilled spirits are the most known commodity in KY. Distilling has been a part of Kentucky history even before it became a state, and as such, distilling is still considered an important part of Kentucky culture.
In 1964, Congress recognized bourbon as a distinct and original American product. Trying some Kentucky Proud bourbon while you're in Louisville is a must!

Also known as the Gateway to the South, Louisville, is one of the best places to visit in Kentucky, and adding distilleries to your list of things to do in Louisville is a must for your bucket list!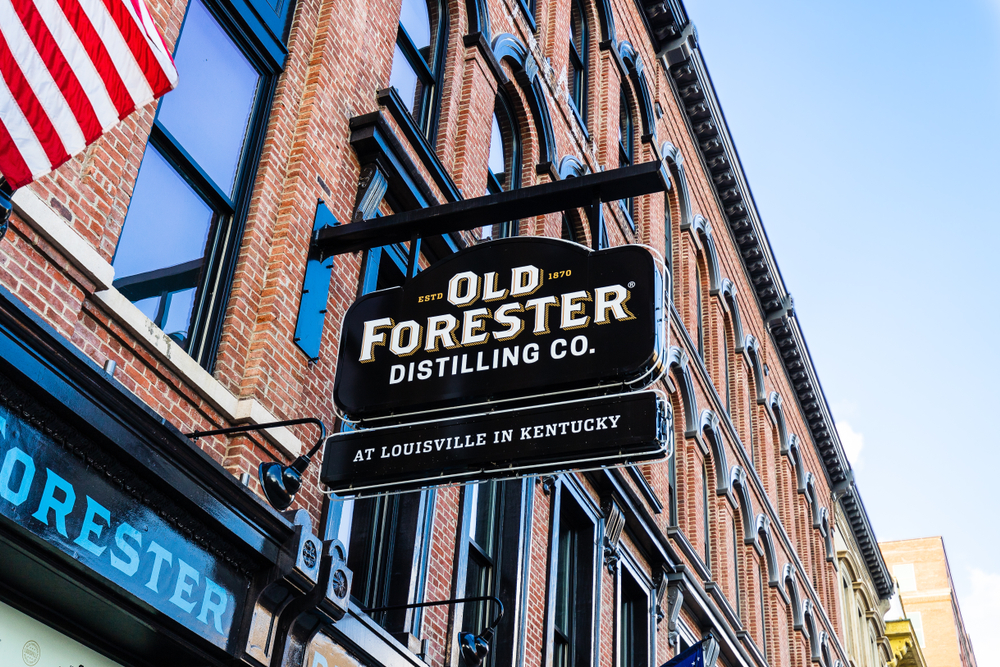 10 Best Distilleries In Louisville KY You Must Visit
Angel's Envy
You will find distillery tours in Louisville that take you through some of the best distilleries in Louisville. One distillery that you will see most frequently visited is the Angel's Envy Distillery. This industrial-chic venue offers cocktail classes, tastings, and tours. Along with the great offerings, Angel's Envy also has a super hip atmosphere that creates an even more amazing and appealing distillery.

Angel's Envy has a signature collection that you can try during your visit. It consists of Kentucky straight bourbon finished in port wine barrels, rye whiskey finished in rum casks, and cask strength Kentucky straight bourbon whiskey finished in port wine barrels. They also have limited releases that give you a journey through their cellar of curiosity.

This Kentucky distillery has received amazing reviews from everyone from Whiskey Advocate to Spirit Journal and Wine Enthusiast. Angel's Envy is easily one of the best bourbon distilleries in Kentucky so be sure to add it to your ultimate bucket list for The Bluegrass State!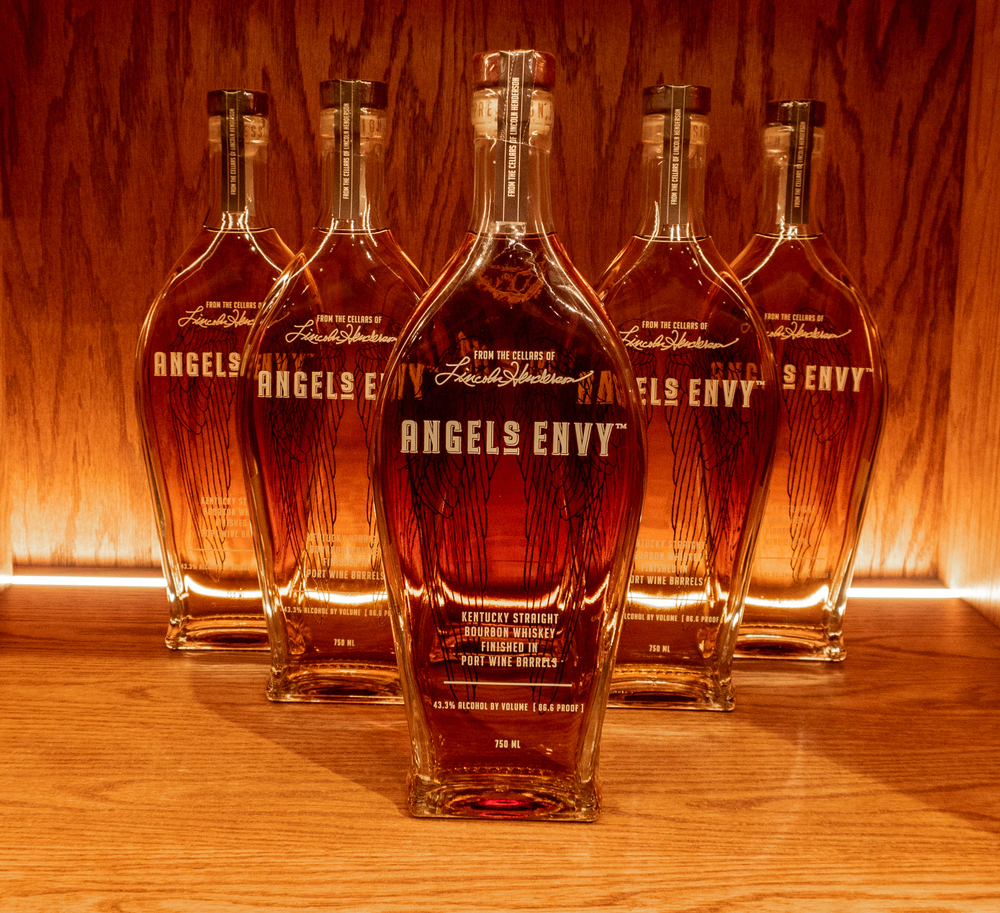 Rabbit Hole
Rabbit Hole is a craft bourbon maker that offers guest tastings and guided tours. When considering which of the bourbon distilleries in Louisville to visit, don't overlook Rabbit Hole Distillery. When you arrive on-site, you will see the trendy industrial-chic design that many distilleries in Louisville have today. The iconic rabbit on the side of the building lets you know that you have arrived.

Each drink at Rabbit Hole comes with a story. Whether it's Kentucky straight 4-grain bourbon, high rye, bespoke gin, or French wheat vodka filtered through Kentucky Limestone, every drink has a story at Rabbit Hole. Taking a tour and tasting each one for yourself is the best way to learn those stories.

This distillery proudly refers to itself as the architectural icon on the Kentucky Bourbon Trail. The building and distillery truly are stunning. They are located in the Nulu district, and they are open Tuesday through Saturday. You can enjoy tours at super reasonable prices, and they even allow children to tag along, which is amazing for family travelers.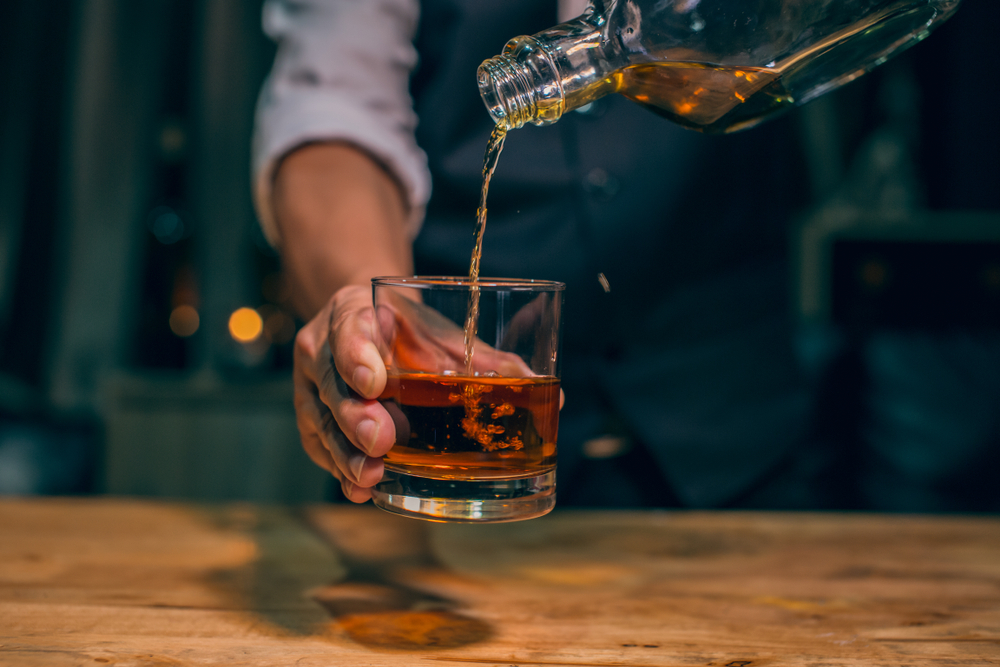 Holi Gin
Louisville distilleries are usually focused on bourbon. However, at Holi Gin, you can get a taste of something a bit different. Located away from downtown Louisville, this distillery can be found near the iconic Witches' Tree near Historic Old Louisville. Holi Gin is one of the best distilleries in Louisville and is the perfect place to experience something other than a bourbon tasting while you're in the city.

Designed and inspired by the Holi Festival of Color, Holi Gin is made with Indian inspiration. When you take a tour of the distillery, you can see how the gin is made, learn about different types of gin, and then spend the last thirty minutes of the tour learning how to make cocktails. The tour includes two amazing gin cocktails!

After your visit, you will be able to find many attractions and restaurants nearby. The Conrad-Caldwell House Museum, St. James Court Fountain, and the Speed Art Museum are all just a few minutes away from Holi. Don't miss some of the best restaurants in Louisville while you're in the area as well.
Old Forester Distilling Co.
Old Forester has incredible Louisville whiskey. Rye whiskey, 86 proof, prohibition style, mint julep, presidents choice, 100 proof, statesman bourbon, and more are all available at Old Forester. Like most distilleries in Louisville, you can take a tour of this one as well. On a tour, they will take you on a journey through the past.

You will learn about the beginning of the historic Whiskey Row and how Old Forester has its beginning there. Other than tours, tastings, and amazing whiskey, you can also find quite a bit of merchandise there. From decanters and mixing spoons to bourbon-scented candles and soaps, you can find it all at Old Forester Distilling Co.

Visiting distilleries while you are in the Gateway to The South is something that you will be talking about for years to come. You can really make the most of your time spent in the city by visiting the distilleries. A visit to Old Forester Distilling Co. will make your travels all the more special!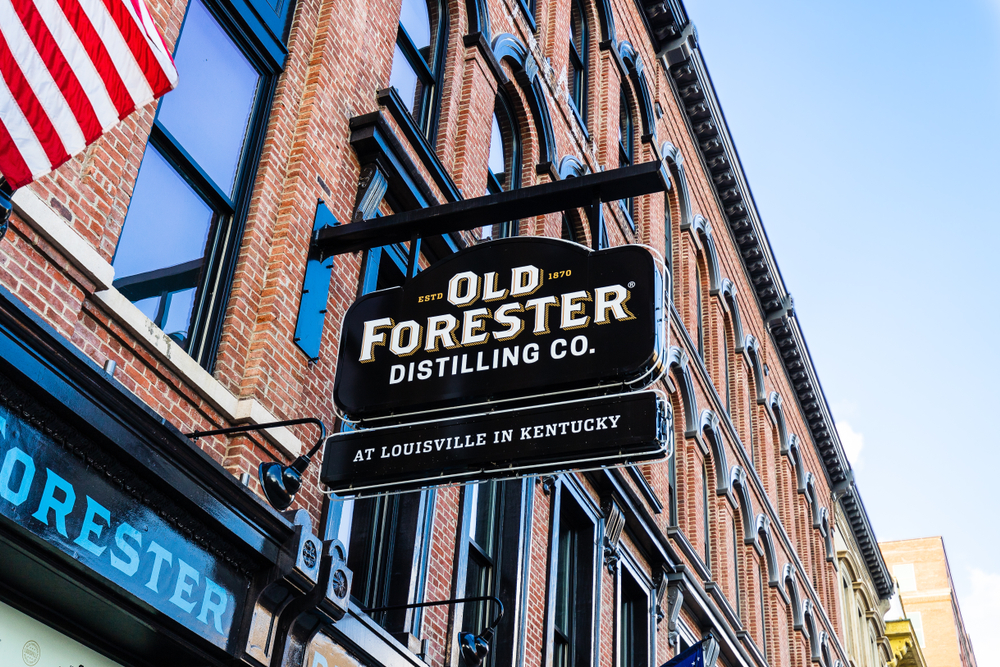 Copper and Kings
Distilleries in Louisville are simply remarkable. When you visit Cooper and Kings, you will see that it is more than just a distillery. This fantastic craft distillery is the place to be for brandy, gin, and absinthe, as well as incredible dishes served at their rooftop bar and restaurant. The restaurant has brunch and dinner offerings for guests.

Everything from country ham boards and umami burgers can be found on the menu. Drinks like absinthe, American apple brandy, gun, and destillare liqueurs are just waiting for you to take a sip! While you're there, you can treat yourself to not only spirit but cocktail modifiers to take home with you as well.

Cooper and Kings is proud to serve up traditional American spirits. The philosophy for them is "low and slow." They have beautiful alembic copper pot stills manufactured in Louisville. Their unique stills are hand hammered by artisans specifically for the brandy at Copper and Kings.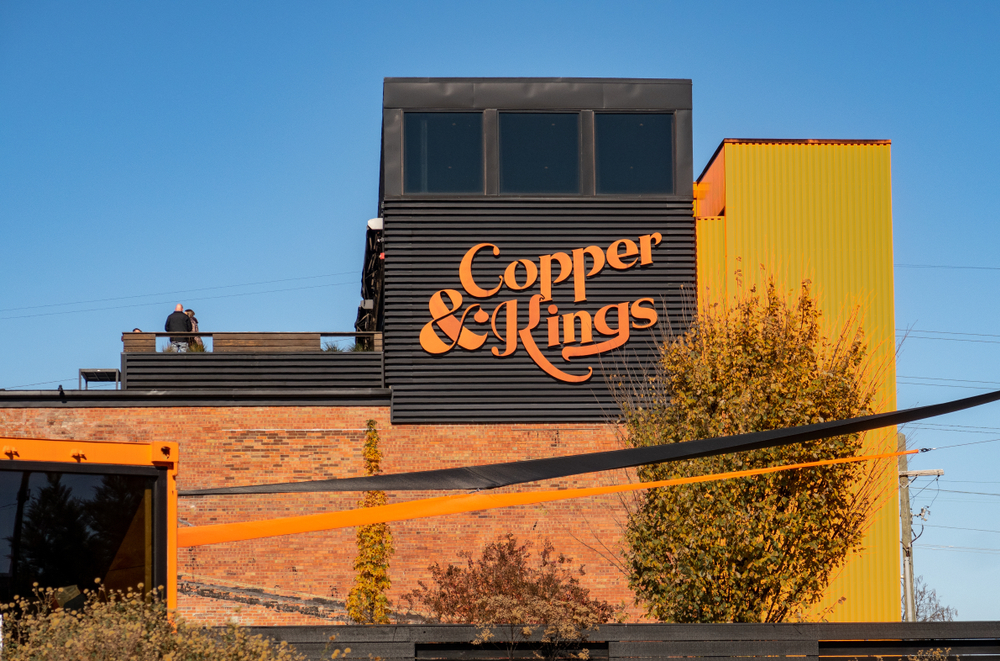 Evan Williams
When it comes to Louisville distilleries, do not pass up Evan Williams. Whiskey Row Louisville is where this spectacular distillery can be found. Whiskey Row is in the downtown area, which is one of the most fun places to be in the city for not only the attractions and distilleries but also the food. The downtown area has some of the best restaurants in Louisville!

Reasonable tour prices, wonderful tasting experiences with their whiskey and bourbon portfolio, and variety are all a part of what makes Evan Williams one of the best distilleries in Louisville. Their straight bourbons include an 86 proof, 100 proof, small batch, and their classic 5-time winner of Whiskey of The Year, the single bourbon vintage.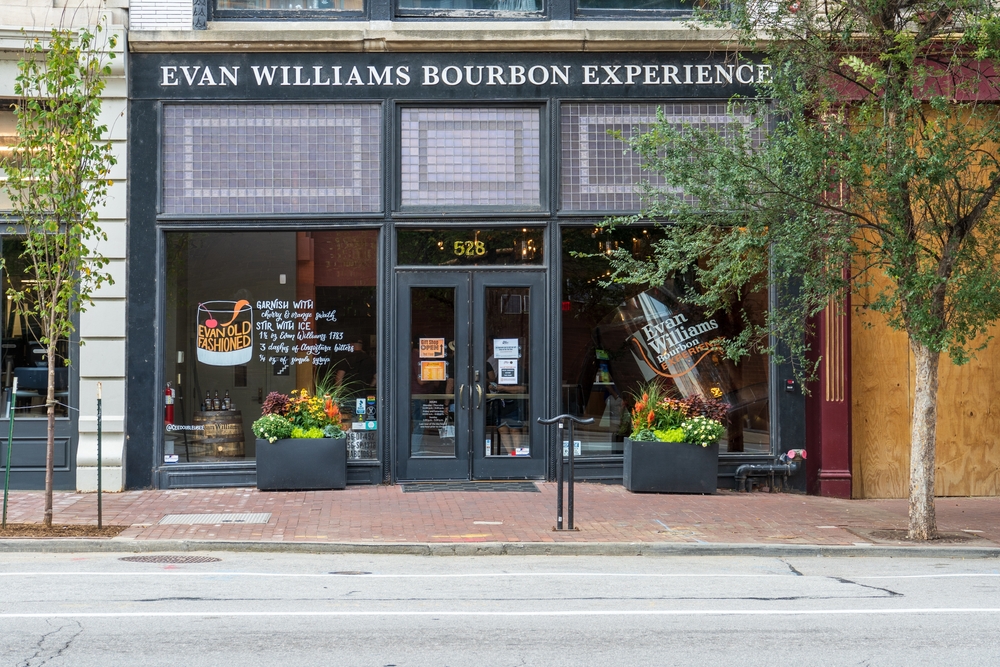 Kentucky Peerless Distilling Co
Kentucky Peerless Distilling Co is one of the best distilleries in Louisville, Kentucky. Louisville whisky tours are widely available in The Gateway to The South. The best tours happen at Kentucky Peerless! They have been making whiskey since the 1880s, and you can tour the urban warehouse distillery for yourself to see the history and process of making some of the greatest bourbon and rye in the state!

The first whiskey at Peerless was put into the barrels in 1889. The craftsmanship has continued to develop since then, leading the distillery to produce some of the most remarkable whiskey in not only Louisville but the country. When you visit this distillery, you will feel as though you are becoming part of their family as tour guides proudly show you behind the scenes of the creation process.

As such a historic distillery in Louisville, you will find that a visit to this distillery is extra special. During the prohibition in Kentucky, the Peerless warehouse distillery was one of the storage locations for whiskey, and it was also one of the dew places that could offer whiskey for medicinal use by prescription.
Michter's Fort Nelson Distillery
MItcher's Fort Nelson Distillery is a must on Louisville bourbon distillery tours. Louisville Kentucky bourbon is simply fantastic at Mitcher's Fort Nelson. You can take tours and sit for tastings at this later 1800s facility that is famous for its bourbon and rye. Enjoy an in-house cocktail bar and more during your visit.

This is a super nostalgic distillery, and as such, you can see homages to the past in every aspect of Mitcher's. The historical legacy traces back to 1753 at the founding of America's first whiskey company. You will find their 1 star, limited production, and their limited release lines at the distillery.

Twenty-five-year Kentucky straight rye and Twenty-five-year Kentucky straight bourbon are available as well! The process of creating these amazing drinks is so important at Micther's. They believe the cost is nothing when it comes to having everything they need to create a spectacular drink. It is by far one of the best distilleries in Louisville!

When you visit the Fort Nelson location, you will be in a great location to see many of the best things to do in Louisville. Right across the street from the distillery is the Louisville Slugger Museum and Bat Factory. Then, within walking distance, you will find the Frazier History Museum, which has actually been designated as the welcome center for the Kentucky Bourbon Trail.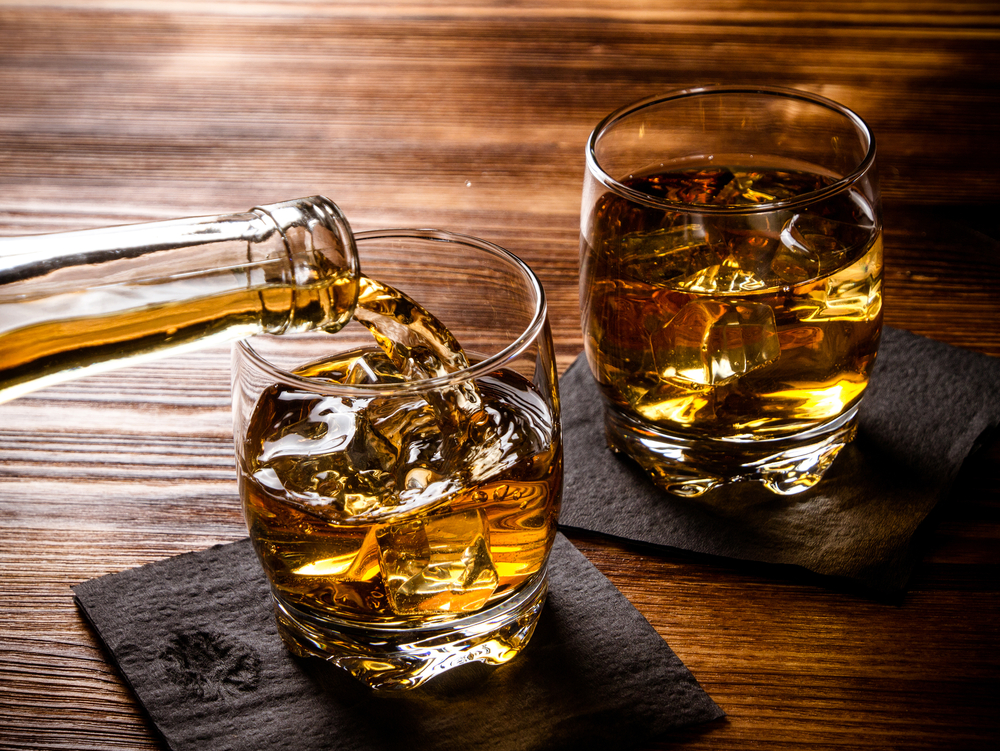 Prohibition Craft Spirits
Located in the Nulu district, Prohibition Craft Spirits is among the best places for a bourbon tasting in Louisville. You can take guided distillery tours and cocktail classes, or you can enjoy a fabulous tasting while you are visiting Prohibition Craft Spirits. In fact, the tastings and cocktail classes are what make it one of the best distilleries in Louisville.

The cocktail classes are led by one of the distilleries' mixologists. You will be able to expand your cocktail knowledge by using their amazing premium spirits and detailed instructions from an expert to guide you as you learn how to make new cocktails. The classes are an hour and a half long and allow you to make three cocktails from what you learned in the lesson.

Meticulous attention is paid to the way that the spirits are crafted at Prohibition Craft Spirits. They are made in small batches of only fifty-three gallons, which allows for the desired flavors to be brought out and for strict changes to be made as necessary. One of their most popular drinks is the NULU single barrel: barrel proof bourbon. Check it out while you're there!
Bulleit Distillery Co.
Bulleit Distillery Co. is located in Shelbyville, Kentucky, which is less than an hour from Louisville. When it comes to bourbon distilleries near Louisville, you won't want to pass up Bulleit. Proudly proclaiming to be the modern frontier of whiskey, Bulleit was founded in 1987 and is currently among the fastest-growing whiskeys in the country.

Bourbon, rye, and barrel strength all grace the shelves at Bulleit. A cocktail bar, outdoor patio, and a retail store are all on-site. The tasting experiences vary from the anatomy of a single barrel to unlocking the senses. Whichever tasting you choose to participate in, you are sure to leave with a deeper lover and understanding of distilling in Kentucky.

Another part of what makes Bulleit Distilling Co one of the best distillers in Louisville, KY, is that they hold super fun and informative classes for guests. You will find everything from creative cocktailing classes and greenhouse cocktail classes to candle making with maddox and rose classes. One thing is for sure, Bulleit knows how to welcome guests into the whiskey world.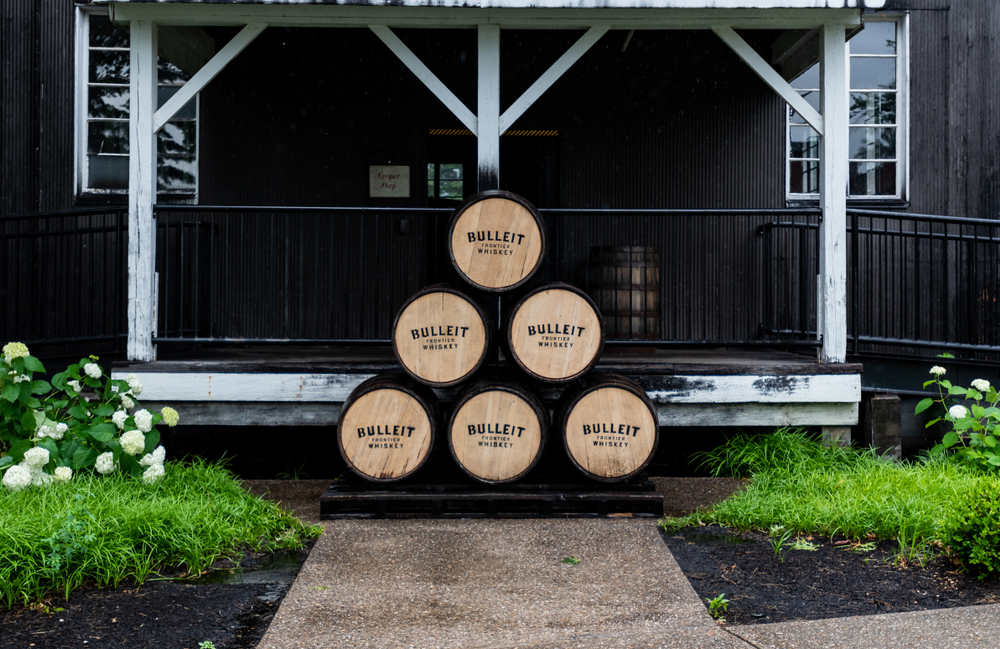 Visiting distilleries is among the top things to do in Kentucky, so be sure to check out as many as you can while you're there! The bourbon trail in Louisville is a particularly popular set of attractions, and being able to visit is a major check on the bucket list.

Being able to visit distilleries is such a gift while you are in Louisville because not only are they a fun attraction with amazing offerings, but they are also a step back in time. Visiting them allows you to take a look at Kentucky's past and see part of what formed it into what it is today.

Which of these distilleries in Louisville will you visit first?