If you are planning a trip and want to visit some beautiful vineyards and wineries in Kentucky, you're in the right place! There are many wineries and vineyards to choose from in Kentucky. You may know central Kentucky as a horse country, but horse country is also a wine country!

They offer a wide array of activities, and a trip to a winery to learn about how the wine is made, the people who made it, and the land on which it was grown on can add an educational and intriguing aspect to any visit to Kentucky. Visiting a winery on your travels is so much fun and it gives you a great opportunity to buy a few bottles of wine as gifts or as souvenirs from your time spent in The Blue Grass State.

These vineyards and wineries in Kentucky will leave you with a wealth of knowledge on different types of wine, how to taste wine, the different ways it can be made, the history of the vineyard properties in the central Kentucky region, and much more which you can share with all of your friends and family when you get home!

Which of these vineyards and wineries will you be visiting first?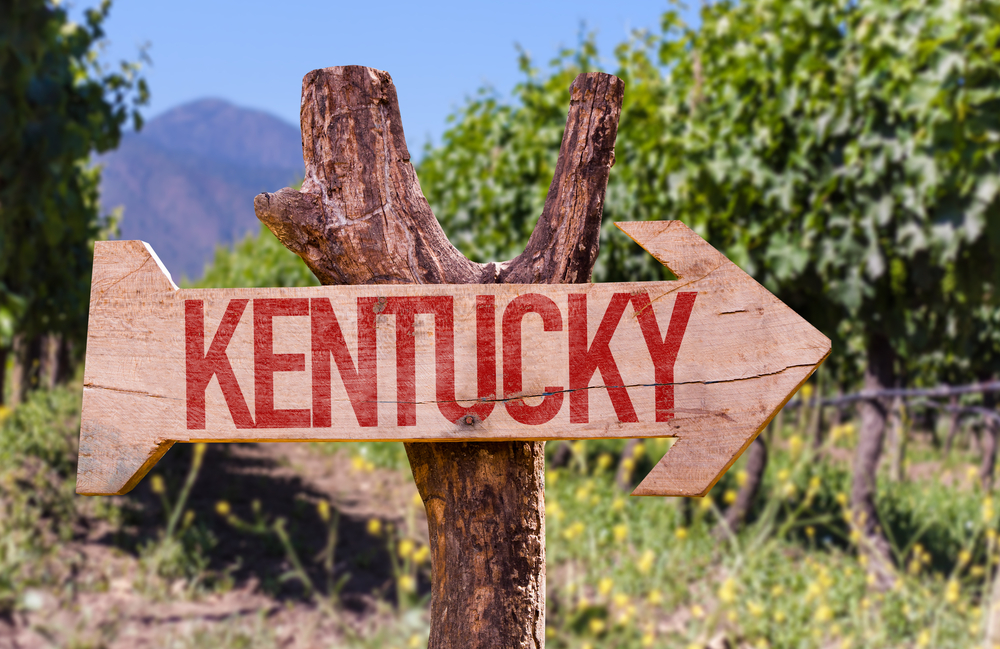 12 Beautiful Vineyards and Wineries in Kentucky
Grimes Mill Winery
Of all the wineries in Kentucky, the Grimes Mill Winery is one of the very best. Located in the horse capital of the world, Lexington, this winery has an amazing tasting room with a menu complete with cheeses, appetizers, salads, and numerous entrees to choose from. It's always great when you have a large selection of both food and wine, and you can have just that at the Grimes Mill Winery in Lexington.

Not only do they give their visitors a lot of options on their menus, they also offer a number of events and activities for you to choose from. They have a happy hour from 2-4pm every Friday where you can get 50% off any glass of wine. You can also take part in their cooking classes, barrel tastings, chocolate pairings, and wine pairings. Their wine tastings are only six dollars and will include your choice of three wines and a souvenir glass!

The ground at Grimes Mill Winery features two bocce ball courts where they have leagues and tournaments each year. Last but not least, they also have a farm with horses, burrows, a miniature cow, and more that add to the memorable experience that you will be excited to share with your loved ones!
Make sure to check out our list of the best resorts in Kentucky for more inspiration for your Kentucky vacation!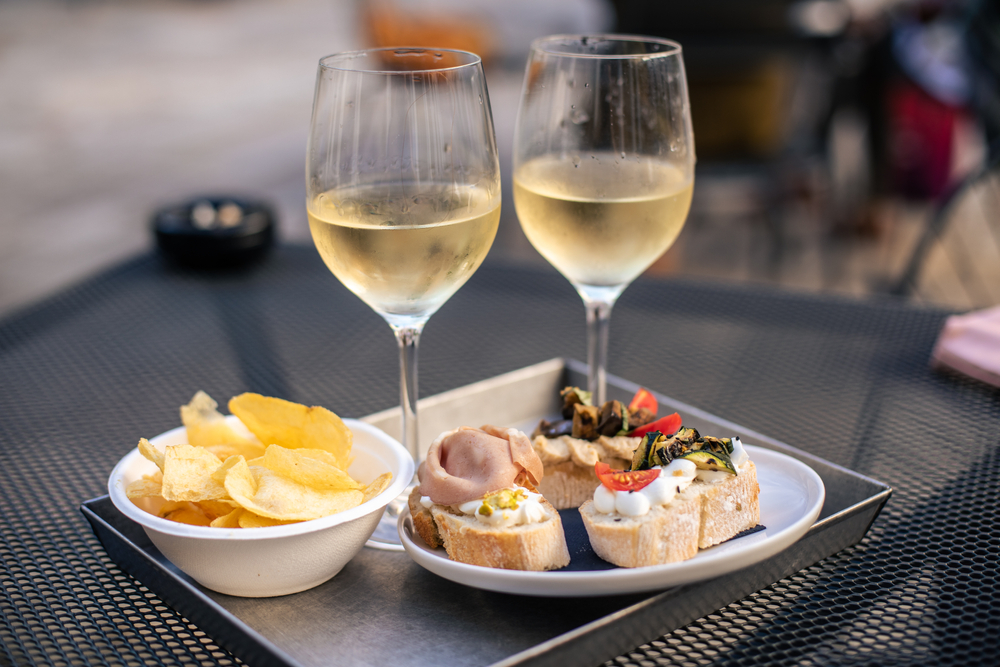 Old 502 Winery
If you're looking for wineries in Louisville, consider a visit to the Old 502 Winery! Louisville is a wonderful city and is one of the best weekend getaways in the state! The Old 502 Winery is Louisville's only urban winery or an anti-winery so to speak. This winery prides itself on creating funky and unique wines that you won't be able to find at any other wineries in Kentucky.

The Old 502 Winery outsources its grapes by making its own wines right in the neighborhood. You can find wine aged in bourbon barrels, Choc wine made with "chocolate grapes", and they also make the official wine of the Kentucky Derby Festival, "Run for the Rosé". It's not only the flavors of their wines that are unique, the names are just as attention-grabbing. You can find wines called After Choc, Kentucky Lady, and Sin Gria. You can find their wines in bars and restaurants all around Kentucky, and you will soon be able to visit their tasting room once it's open.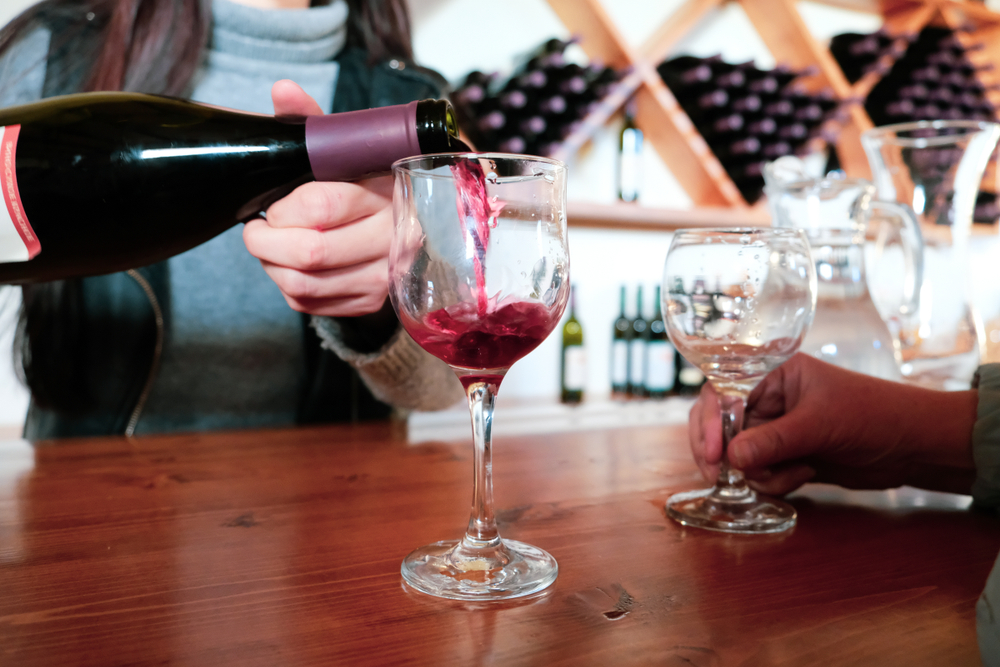 Bullitt's Winery & Bistro
This winery in Bardstown, Kentucky, has a lot to offer those who visit! Unlike most wineries in Kentucky, you can find a full Italian menu on top of their selection of amazing wines. Salads, pastas, sandwiches, and pizzas are the specialties at Bullit's. One of the great things about this winery is that they are both budget-friendly and kid-friendly.

Bullitt's Winery and Bistro is roughly an hour from Lexington, Kentucky and is in the beautiful and historic downtown Bardstown. While visiting, you can take part in a wine tasting. You can choose four wines from their list for just eight dollars. If you find yourself exploring Bardstown on a Sunday, you will notice that not much is open on Sunday. You can trust that Bullitt's will be open seven days a week!
Elk Creek Vineyards
The Elk Creek Vineyards in Owenton, Kentucky is a winery with lodging. So if you're looking to spend the day tasting amazing wines without having to travel far from your room, the Elk Creek Vineyards may be for you. Elk Creek is quite unique in that they existed in Kentucky pre-prohibition!

The lodge at Elk Creek is a bed and breakfast with different packages for you to choose from. You can book a massage package, a girl's night out package, or if you want more privacy than the rustic log cabin rooms can give you, consider booking one of the estate rooms. These rooms are private and overlook the sporting clay courses and the vineyards. There is also an inn which is a blue-colored cape cod up on the hill with several rooms and communal areas. If you would prefer to socialize during your stay at Elk Creek then this may be the best option for you.

In the Elk Creek tasting room, you will find more than twenty varieties of award-winning wines, a cafe menu complete with soup, salads, and sandwiches, and more. They also offer two winery tours for free each day, live music on Fridays and Saturdays, as well as dinner specials Thursday-Saturday.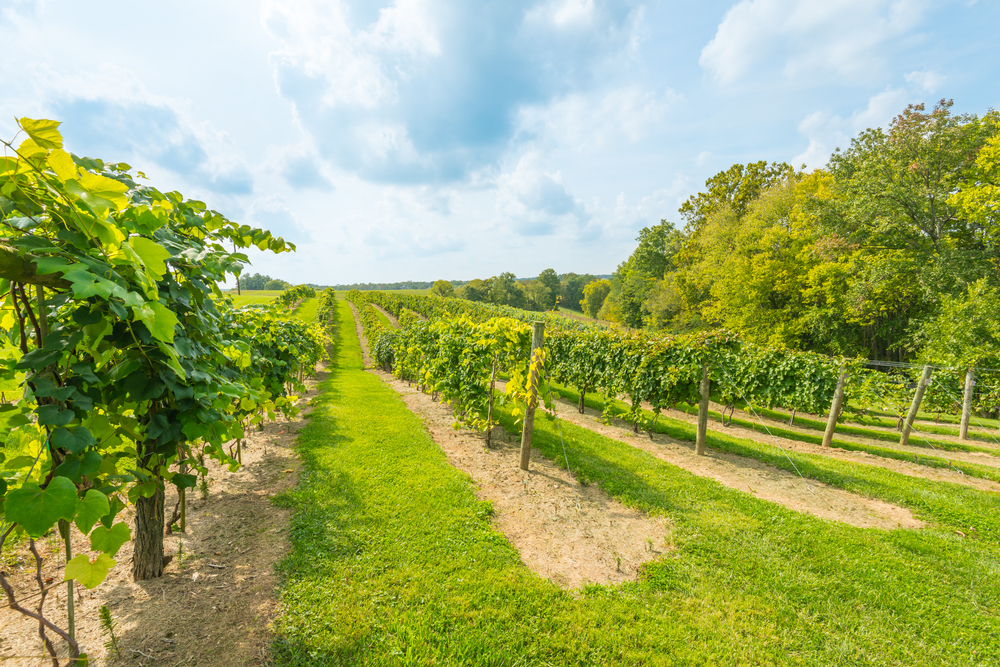 Talon Winery & Vineyards
The Talon Winery and Vineyards in Lexington, Kentucky is one of the best wineries in Kentucky. While Lexington is not a particularly small town, it does have major small-town Kentucky vibes in certain parts of the town, which is wonderful for travelers looking for that atmosphere. Talon has been around since 1999 and is on a beautiful piece of land in central Kentucky horse county. This is the winery to be at if you love events and live music!

Bring your lawn chairs and picnic baskets, and get ready for delicious wine and amazing live music at the Talon Winery and Vineyards. Their tasting room offers six wines for $5 on Monday-Thursday and three wines for $3 on weekends. While at the winery, you can choose from a selection of white, red, blush, fruit, and even dessert wines like Blueberry Port and Chocolate Strawberry.

One of the great things about Talon is that they also offer a selection of cheese for you to buy and bring home with you as well. You may have heard of beer cheese, but have you ever heard of wine cheese or bourbon cheese? You can get them both at this Lexington winery!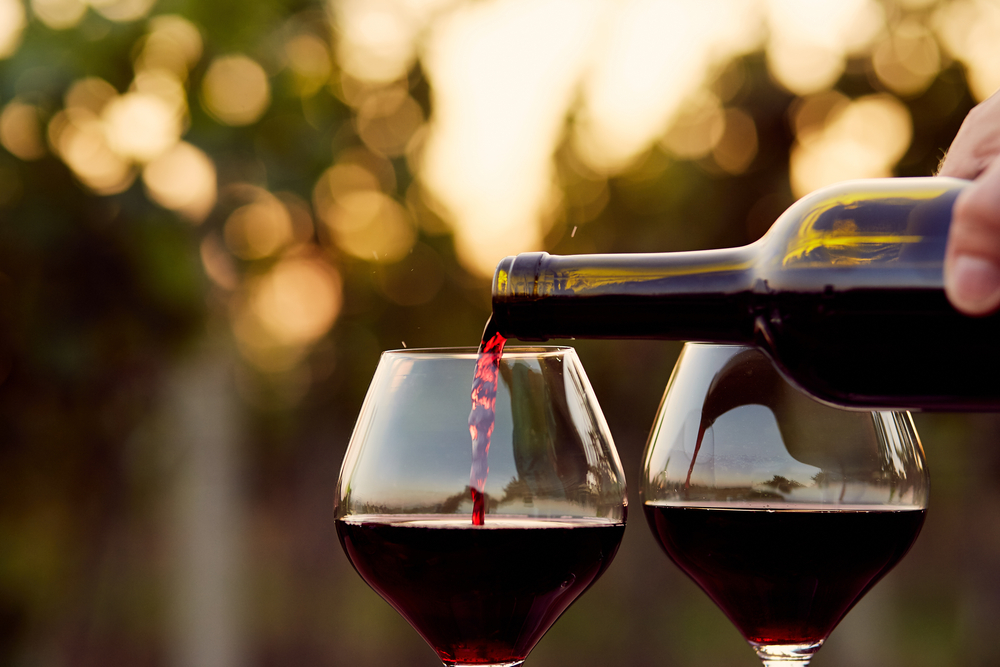 Purple Toad Winery
The Purple Toad Winery is one of the most popular and most awarded wineries in Kentucky! The unique name of this winery comes from the color of your toes after you pressed grapes with your feet the old-fashioned way. Tastings are offered at the Purple Toad seven days a week. You can also take tours of the winery at any time during the hours of operation.

Blueberry, Black Peach, Black Cherry, Black Currant, and many other amazing flavors of wine are available at the Purple Toad Winery! This winery in Paducah, Kentucky, is one of the only wineries in the western part of the state. Don't forget to check out our list of best things to do in Paducah!
It was founded in 1998 and is owned by the Dossey family. If you are in western Kentucky, make sure to swing by the Purple Toad Winery and see what the Dossey family has done with the place!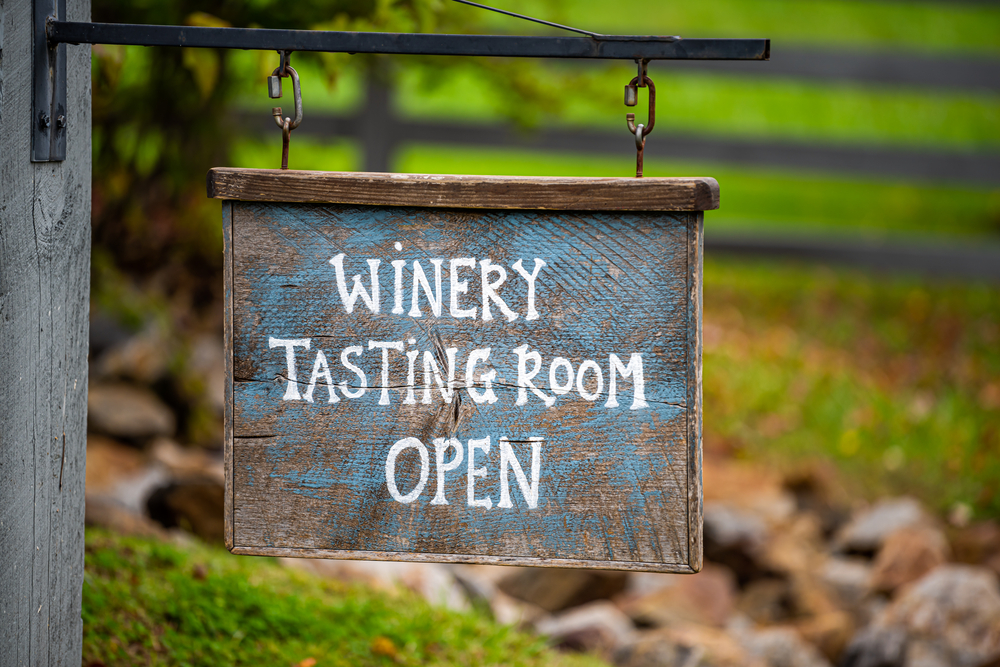 Smith Berry Winery
If you are looking for a wine tasting opportunity in Louisville, the Smith Berry Winery offers you just that. You can try to six wines for just six dollars in their tasting room which once acted as the farm's horse, and buggy shed. You're encouraged to bring a picnic blanket and basket to have a meal on the grounds with a glass or a bottle of one of their wines.

Smith Berry began more than twenty-five years ago, with the first customers visiting to purchase vegetables and chickens from the farm. Today, things are a little different at Smith Berry. They now make more than 8,000 gallons of wine per year from wines grown on their 180 acres of farmland. They also hold concerts on their grounds every other Saturday, so if you enjoy live music, this is the winery for you. Grab a glass, grab a friend and enjoy the music at Smith Berry!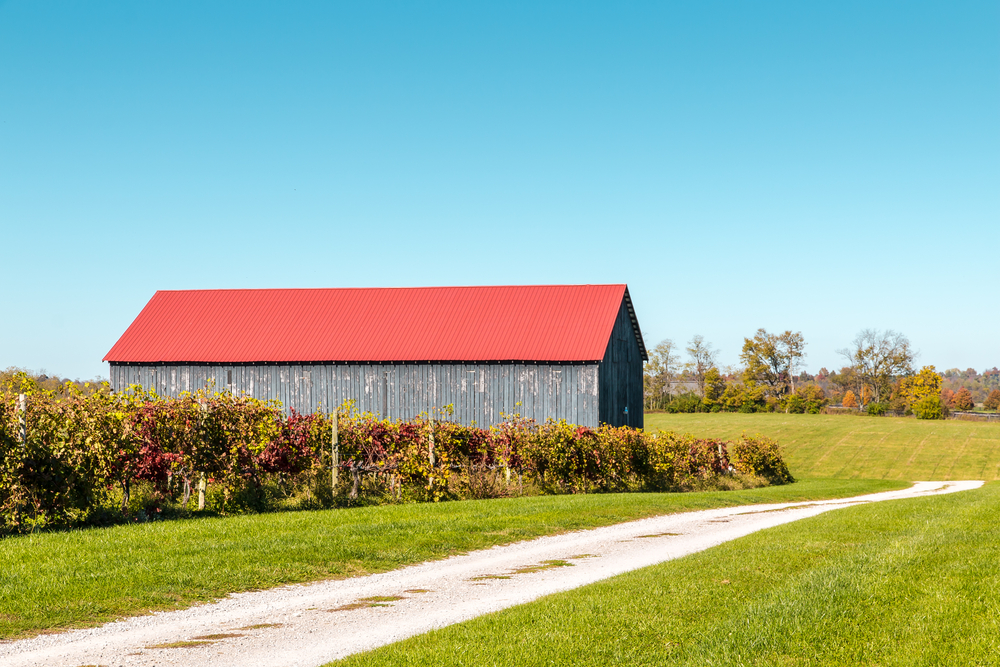 Jean Farris Winery and Bistro
Of all the wineries in Kentucky, The Jean Farris Winery and Bistro in Lexington, Kentucky, offers southern influence like none other. Located on Richmond Road, Jean Farris offers an amazing variety of cheeses, from Moody Blue and Saint Andre to Kentucky Rose and Coppinger, you will be sure to find something that you love.

Alongside their cheeses, you can find delicious Kentucky specialties like fried green tomatoes, bourbon pimento cheese, and southern shrimp cocktail. Of course, you can find other delicious items like French onion soup, mushroom risotto, filet mignon, duck breast, lobster pappardelle, and much more!

When it comes to their drinks, you will have a selection of Jean Farris wines, international wines, and a selection of cocktails as well. Keep in mind that reservations are needed for dinner at the Jean Farris winery and Bistro, and it is only available Friday through Sunday.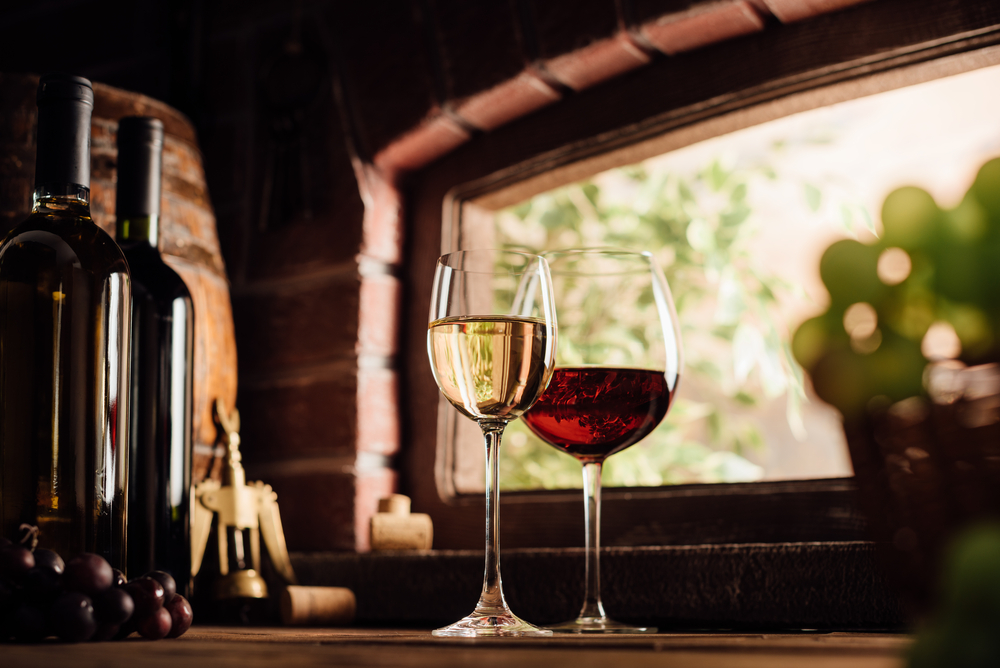 Forest Edge Winery
This winery in Shepherdsville is one of the very best wineries in Kentucky to visit. Less than a half hour drive from downtown Louisville, Forest Edge offers tastings of six of their award-winning wines for only five dollars! One of the coolest parts about Forest Edge is that they also offer assorted cheeses that are all Kentucky Proud products. (This means they were all made using products from The Bluegrass State.)

This winery is wonderful in the way that they are accommodating of non-drinking family members. I.E. children and dogs. You can bring your children along, and they can play in the playroom which is complete with a TV, Lego table, toys, and more. The winery is also pet friendly; you can even meet the winery cat while you're there! Keep in mind that the Forest Edge Winery is not a restaurant. However, you are encouraged to bring a picnic basket and enjoy a meal while enjoying their wines.

Once you leave the winery, consider one of the great sites around the grounds. Just outside of Forest Edge, you can find the Jim Beam Stillhouse and the Bernheim Arboretum. If you will be in Bullitt County for a day or two, you will find that there are three other wineries in the county to try while you're visiting!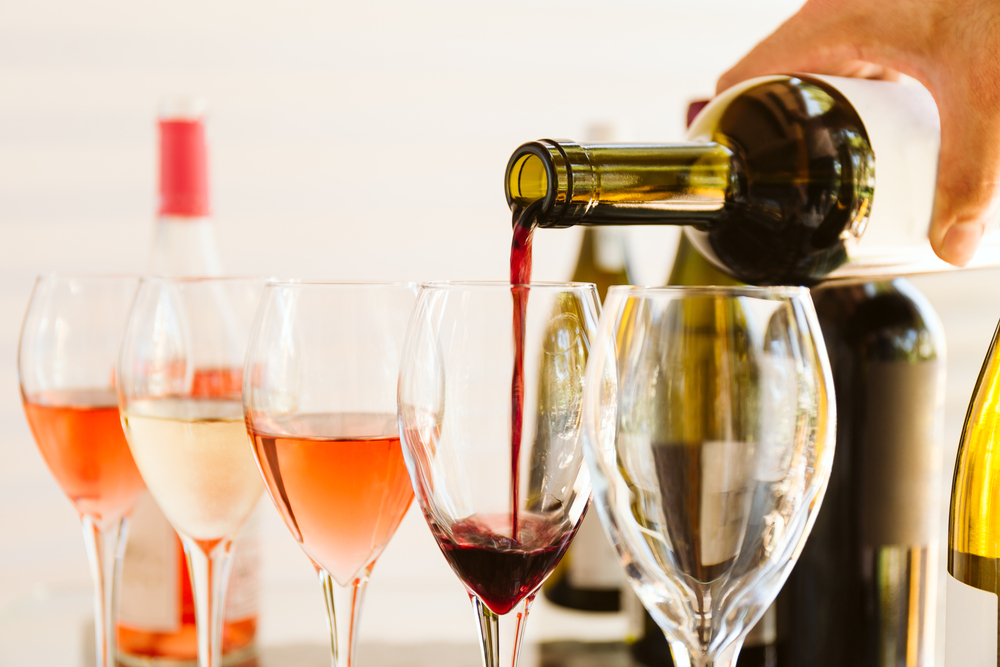 Prodigy Vineyards and Winery
Prodigy Vineyards and Wineries is located in Frankfort, Kentucky, on Versailles Road. This Kentucky winery won the Commissioner's Cup in 2015! You will notice that the wines produced at Prodigy are quite unique, as with most Kentucky wineries. This is because the state is rich in Loam soils and Limestone. These two things create unique growing conditions for the grapes at Prodigy.

If you prefer a full menu when visiting a winery, Prodigy Vineyards and Winery is one of your best options for wineries in Kentucky. It's at Prodigy that you will find amazing, fresh, and flavorful salads and sandwiches to enjoy with your wine. Of course, cheese and meat boards are available as well.

The grounds at Prodigy are stunning. You can enjoy your wine overlooking the water, Kentucky Bluegrass, and even watch horses grazing in front of you. This is a perfect opportunity to get top-notch photos of a central Kentucky landscape and beautiful Thorobreds horses.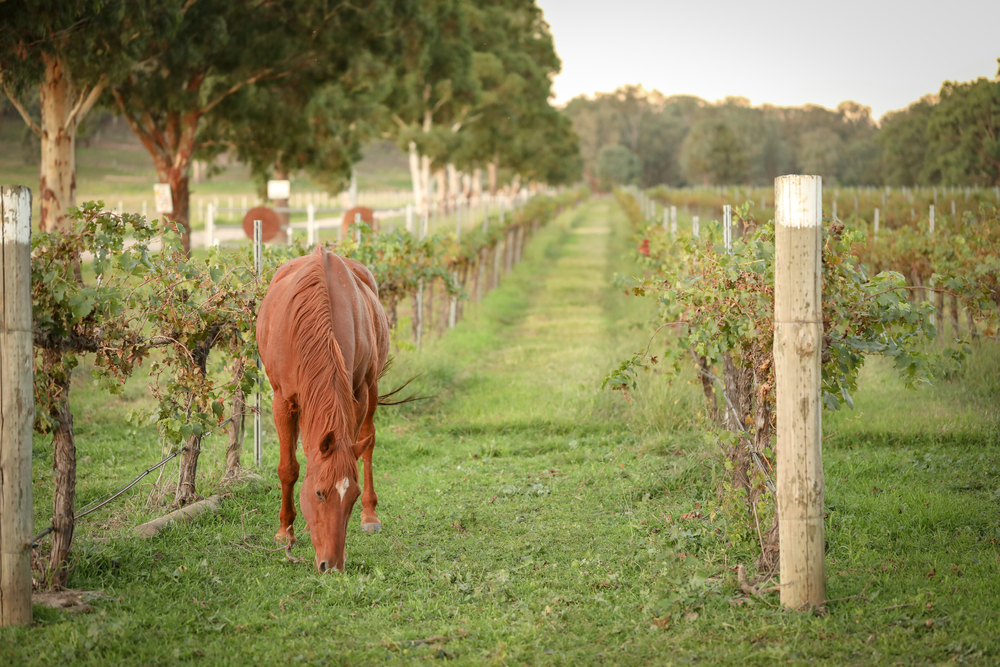 Cedar Creek Vineyards and Winery
You can find the Cedar Creek Vineyards and Winery in south-central Kentucky, in Somerset. In the beautiful rolling hills of this region, you will see Cedar Creek Winery. The name comes from the creek that runs out of a nearby Limestone Cave. This is one way you can see how this winery is committed to promoting harmony with nature. They make a point to compost, plant permanent cover crops, grow native grasses, and establish wildlife habitats.

You can find exquisite wines like Raspberry Kentucky Mead, Hummingbird Blush, Once in a Blue Moon, Redbud Red, and more at the Cedar Creek Vineyards and Winery. Not only will the natural scenery take your breath away, but the building does not disappoint either. It's a beautiful wooden structure with a large front porch and balcony to sit on while you enjoy your wind. Vines climb their way up the building and wrap themselves along the balcony railing. This is one of the most beautiful wineries in Kentucky!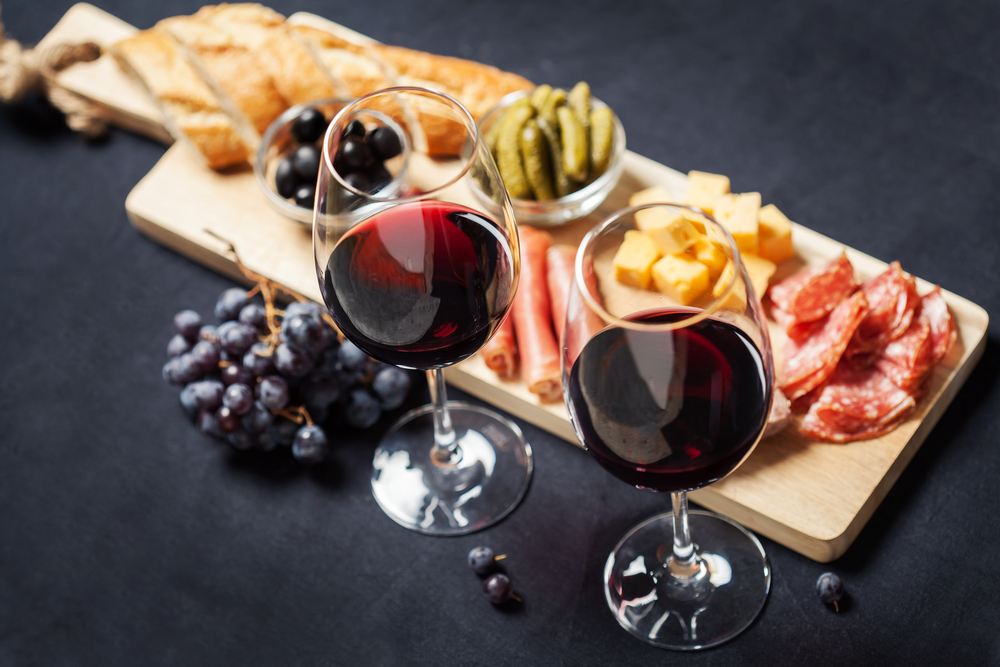 Lovers Leap Vineyards and Winery
The Lovers Leap Vineyards and Winery is in one of the most lovely settings in Lawrenceburg, KY. This Kentucky winery's tasting room is open Tuesday through Saturday 11-6 pm. You can also experience the entire wine-making process at Lovers Leap. From the growing of grapes, to the production, to the consumption, you can see it all. The winemaker takes great pride and care in the creation of the wines and creates a large variety of them to please every palette that visits Lovers Leap.

You can find wines with deep blackberry flavors, sweet currant and raspberries, ripe apple and golden pear, red currant and sweet cinnamon, and much more. This is the perfect winery to visit if you are traveling solo or as a couple! Keep in mind that Lovers Leap is closed on Sundays and Mondays.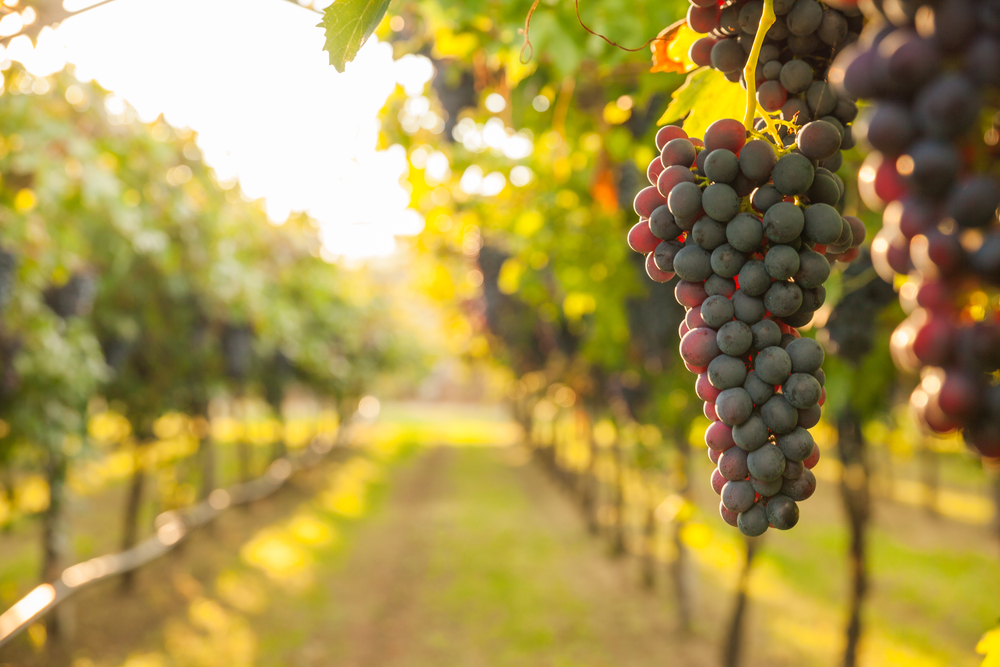 If you are looking for wineries in Kentucky, you are in luck, as there are so many amazing ones to choose from in the Bluegrass State. Whether you are looking for a romantic getaway, a wine tasting, live music, or anything in between, you can find it all at these amazing vineyards and wineries! Visiting a winery or vineyard is one of the best things to add to your Kentucky bucket list!