Are you looking to escape to one of the amazing islands in Georgia for your next vacation? This is the best place for you to start your search. George is a beautiful southern state that is over 100 miles long with islands scattered all along the coast. The most popular islands off the coast of Georgia are probably the group of barrier islands called the Golden Isles.
A few of the islands in Georgia on this list can be reached by car but the rest do require a boat ride, which can always be a fun experience on its own. If you love exploring new places then you should make your way to the islands of Georgia they are family-friendly and have an interesting history, exciting nightlife, and so many great places to eat.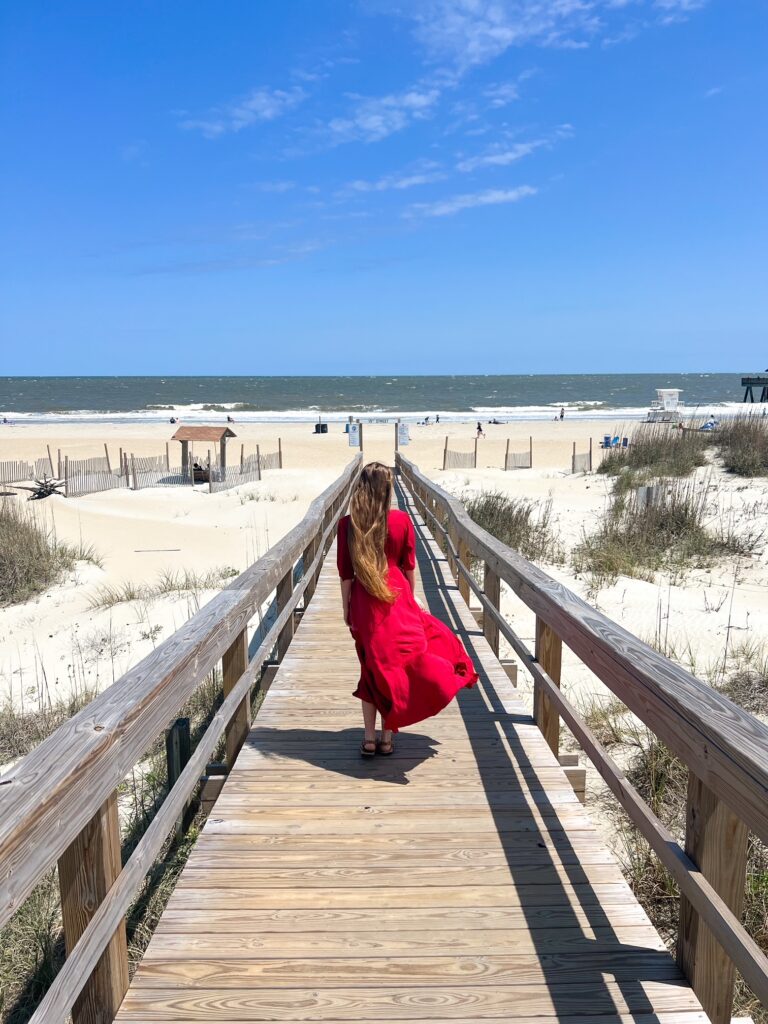 Prettiest Islands in Georgia to Escape to
Tybee Island
You must add Tybee Island to your list of the best barrier islands in Georgia. This beautiful island is small but is best known for its big sandy beaches. One of the best things to do on Tybee Island is to visit the amazing lighthouse that was built in the 18th century and is still in working order today. There are truly so many things to do on Tybee Island too!
Tybee Island is probably one of the closest islands near Savannah because it is only about 20 miles away making it a perfect day trip destination. Tybee Island is a very bike-friendly community they are trails and paths almost all over the island. While visiting there is plenty for the whole family to do including swimming, snorkeling, kayaking, and dolphin cruises. Do not hesitate to book yourself a room to enjoy one of the best islands off the coast of Georgia. This is truly one of the best beach towns in Georgia!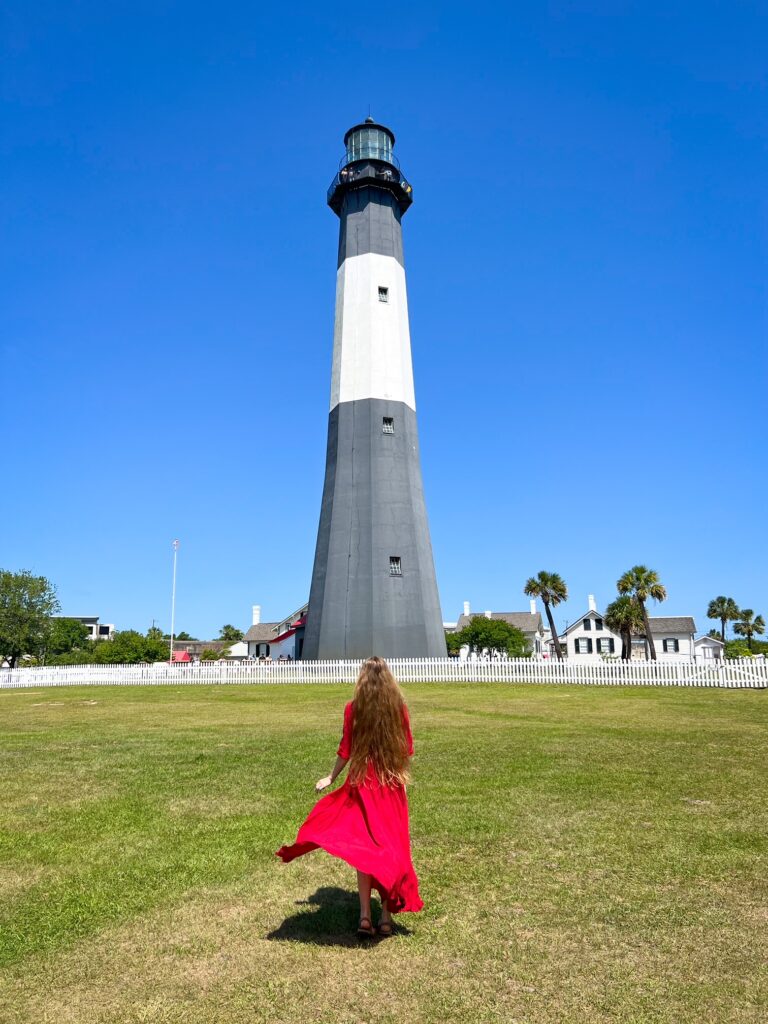 Cumberland Island
To get to Cumberland Island you will have to jump on the St. Marys ferry. Here you will find protected beaches plus a wonderful maritime forest to explore. Cumberland Island might have one of the most interesting histories of all the southern Georgia islands because of the famous steel tycoon the Carnegies used to spend leisure time there.
There are many different options of places to stay here on one of the prettiest islands in Georgia, including campgrounds, hotels, and lodges. Be sure to check out the Dungeness ruins of the old Carnegie home during your visit to one of the best Georgia islands there are sometimes wild horses hanging out there.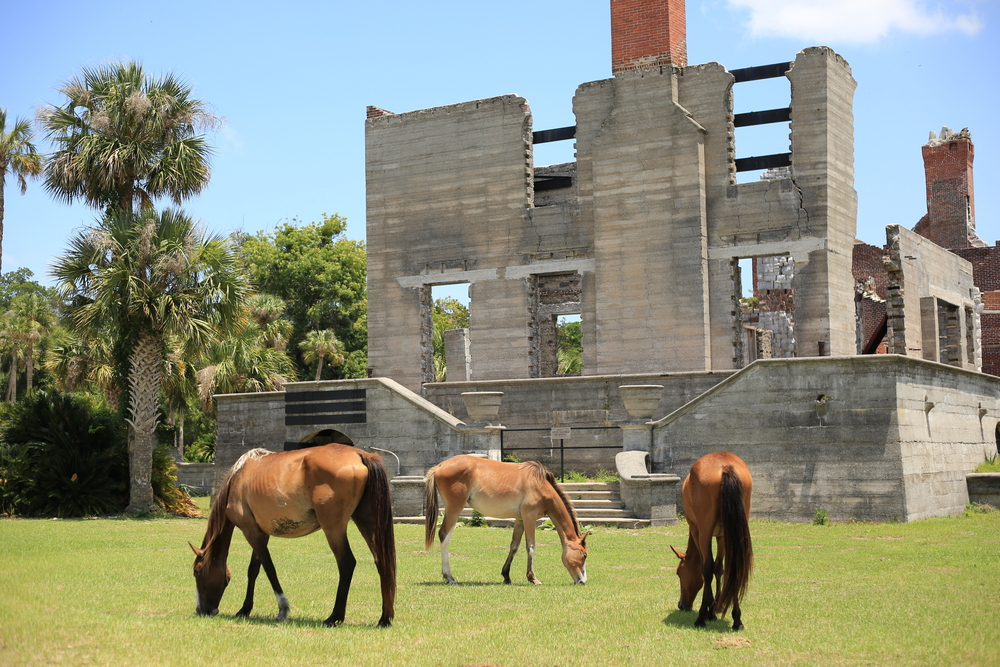 Jekyll Island
Jekyll Island is another one of the must-see islands in Georgia. There are plenty of things to do here but one of the most exciting things for people to see is at the Sea Turtle Center. Here you can see the endangered animals up close and see how precious they are. one of the most beautiful beaches on the island is Driftwood Beach where the trees have been preserved from the salt air.
If you are into water sports you can rent canoes and kayaks at the Tidelands Nature Center. They also host many events for children at the nature center as well. If you love action-packed adventure check out the Summer Waves Water Park it is fun for the whole family. When you plan your island vacations in Georiga do not forget about Jekyll Island it is packed with so much fun.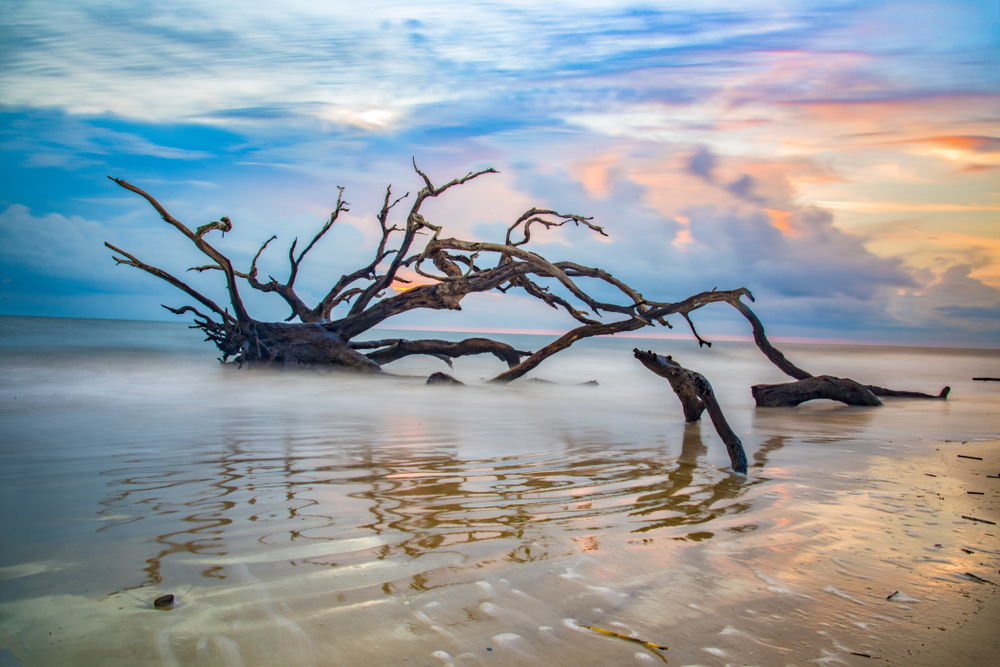 Sea Island
Sea Island is one of the easiest islands in Georgia to get to because you can drive or fly to the Brunswick Golden Isle airport which is only 18 miles away. This small privately owned resort island has been welcoming guests since 1928. There is a wonderful lighthouse called the St. Simons lighthouse that is on the fabulous driving tour of the island.
One of the most fun things to do while on one of the best islands in Georgia is to enjoy the beautiful island sunrise and search the beach with locals for baby sea turtle hatchlings. There are also fishing charters, bowling alleys, bike tours, plus garden and history tours. The most popular hotel on the island is Sea Island Resort but was are also many other hotels on the island to stay at.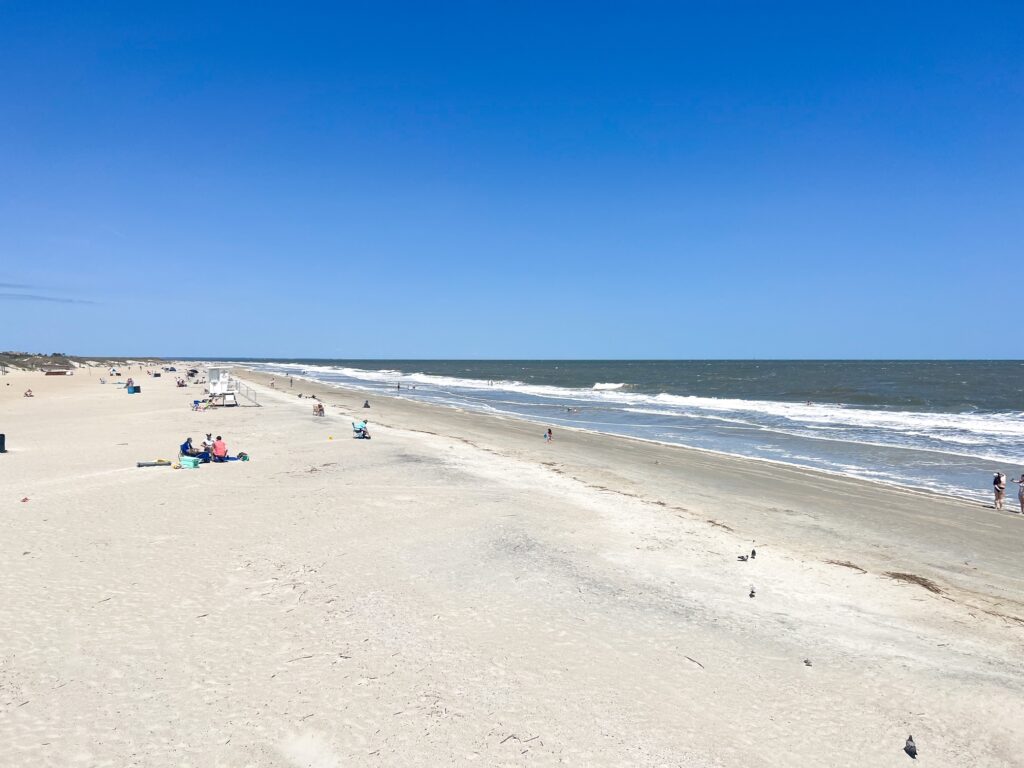 Little Saint Simons Island
Little Saint Simons Island is another island in Georgia that you can get to by car, and one of the best things is that parking is free all over the island. There is plenty to do while staying here including fly fishing in the creek, 10 different hiking trails to explore, and of course spending your day on the sandy shores.
Another very popular activity on one of the prettiest islands in Georgia is bird watching people come from all over to see 250 different types of birds that have been spotted there. Also, be sure to check out their local island website for the latest events and experiences including their shark week adventures. Do not forget to check out one of the best islands in Georgia.
We have put together this Ultimate Guide To St. Simon's Island with things to do, restaurants, where to stay, and more! If you are planning a visit, check it out.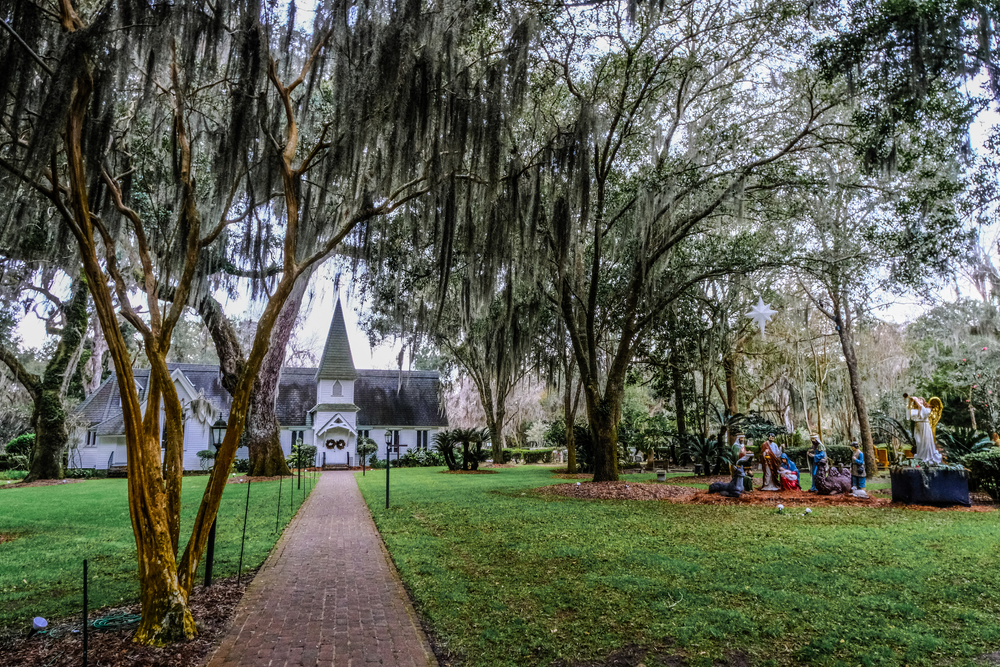 Blackbeard Island National Wildlife Refuge
Blackbeard Island is a national wildlife refuge that is open from sunrise to sunset almost every day of the year to explore. This is one of the islands off the coast of Georgia that you can only get to from a boat you can a ride over from local boat captains and nearby marinas. This amazing island is full of wild animals including multiple endangered shorebirds and seabirds and nesting and live turtles all around the beaches.
Be careful there have also been reports of American alligators hiding around. There are plenty of places to hike around and if you visit during the hunting season they do allow the hunting of deer. Be sure to take a fun day trip to see one of the most remote islands in Georgia.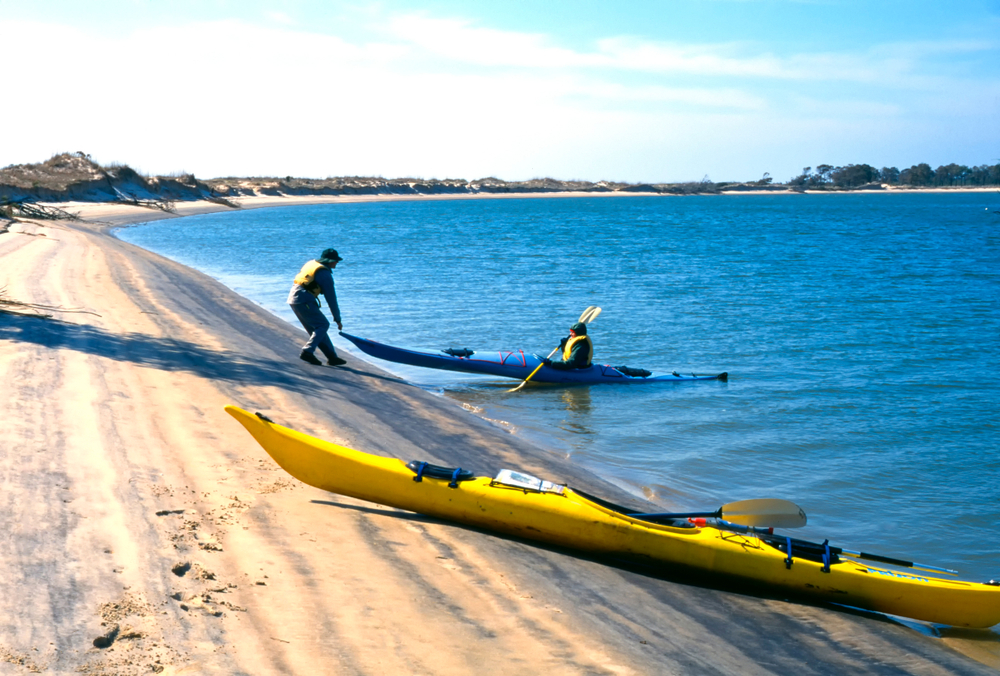 Cockspur Island
Cockspur Island is oftentimes called the long island by the locals because of its long and thin shape, but its very first name was Pepper Island in colonial times. This is one of the islands of Georgia that has a lot of military history from colonial times and the American civil war you can learn more about how this island was involved at the Fort Pulaski National Monument.
The Cockspur Island Lighthouse was built in 1854 but is closed to the public today, but you can still view it from afar. There are plenty of places to stay while you are on Cockspur Island and it is also one of the islands in Georgia you can drive to.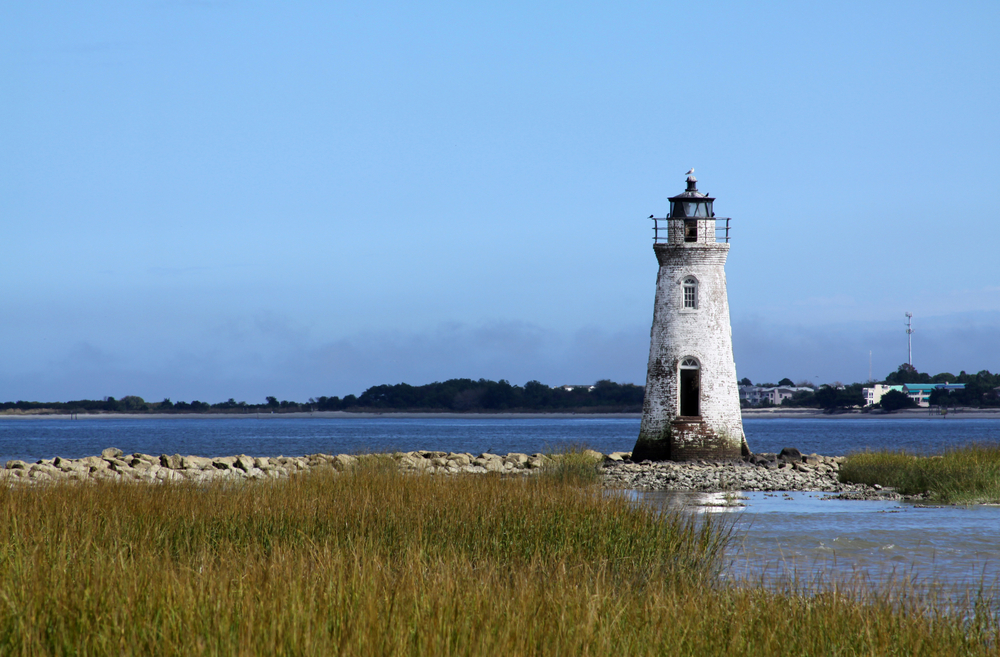 Sapelo Island
Sapelo Island is the fourth largest of all of the Georgia coastal islands. While here you can enjoy the beautiful beaches or sign up for the four-hour tour around the island that happens on the water and by bus. This is one of the Islands in Georgia that you can only get to by ferry boat, and you must make a reservation to get on the island. Be sure to check out the beauitful white and red light house that sits right on the shore.
There are many interesting types of people that live on Sapelo Island, including a section of the University of Georgias Marine Institute and a National Estuarine Research Reserve Center. Another community on the island is called Hog Hammock where most of the residents are ancestors of the enslaved that lived on the Sapelo Island plantations.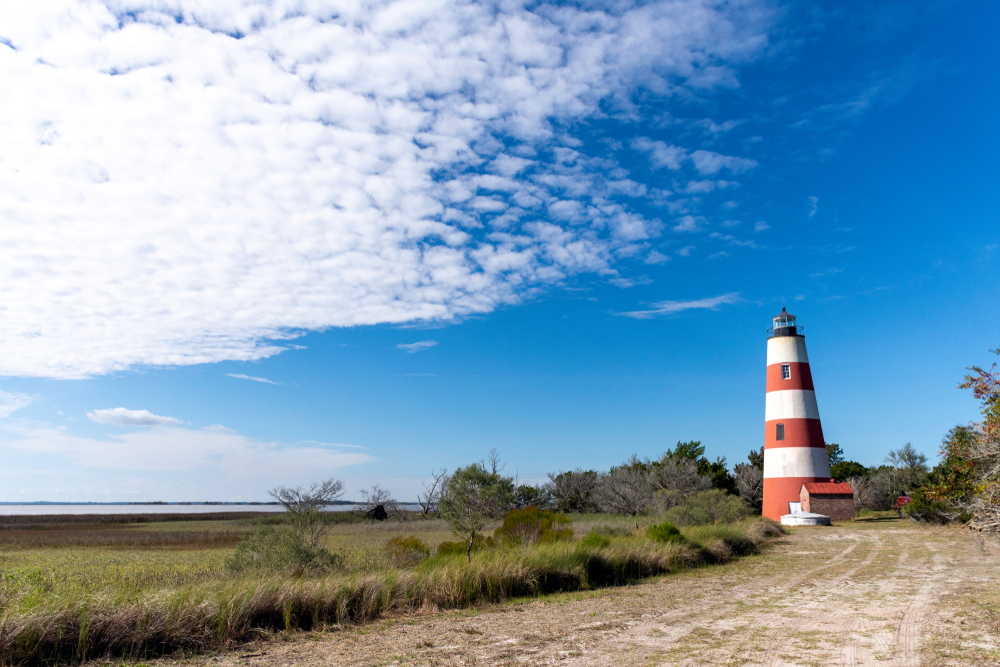 Ossabaw Island
Ossabaw Island is the third largest out of all the Islands in Georgia, and it is only 20 miles from Savannah, Georgia. You can only arrive at this beautiful beach island you can expect to see 13 miles of undeveloped pristine beaches. They keep this island in its prime by not allowing pets or any type of motorized vehicles.
This is one of the islands in Georgia that you can only get to by boat. Once you arrive here there are only three campsites to stay at but you must arrange it all before you get there. Here you will be able to find loggerhead turtles and endangered birds living their best life alongside you. This is one of the best islands near savannah to visit during any time of the year.
Wassaw Island Wildlife Refuge
Wassaw Island is another wildlife refuge on the Georgia coastal islands. You can visit this island from sunrise to sunset every day of the year. There is very little development here making it the perfect place for the groups of migrant birds that call this Wassaw home every year and because of this there is a no dog policy.
There is so much to do on one of the most remote islands in Georgia including swimming and playing on the sandy shores, ocean fishing, and plenty of woods to bike through. When you arrive at Wassaw you can expect to see the 7 miles of undeveloped pristine beachfront and if you are lucky you may even see some baby turtles.
Skidaway Island
This pretty place is one of the islands near Savannah and is also a part of Georgia's Intercoastal Waterway. There are 6 championship golf courses here and are home to some of the very best golf courses in Georgia. You can only reach this island by boat and once you get there you will see that there is so much to do.
There are campgrounds that have cabins must bring your own sheets, blankets, cooking supplies, and dishes just like you were tent camping. There are also big homes on the water that are available to rent, as well as a few hotels to stay in. Try out kayaking here on the Southeast Coast Saltwater Paddling Trail that runs right through the waters on Sidaway Island.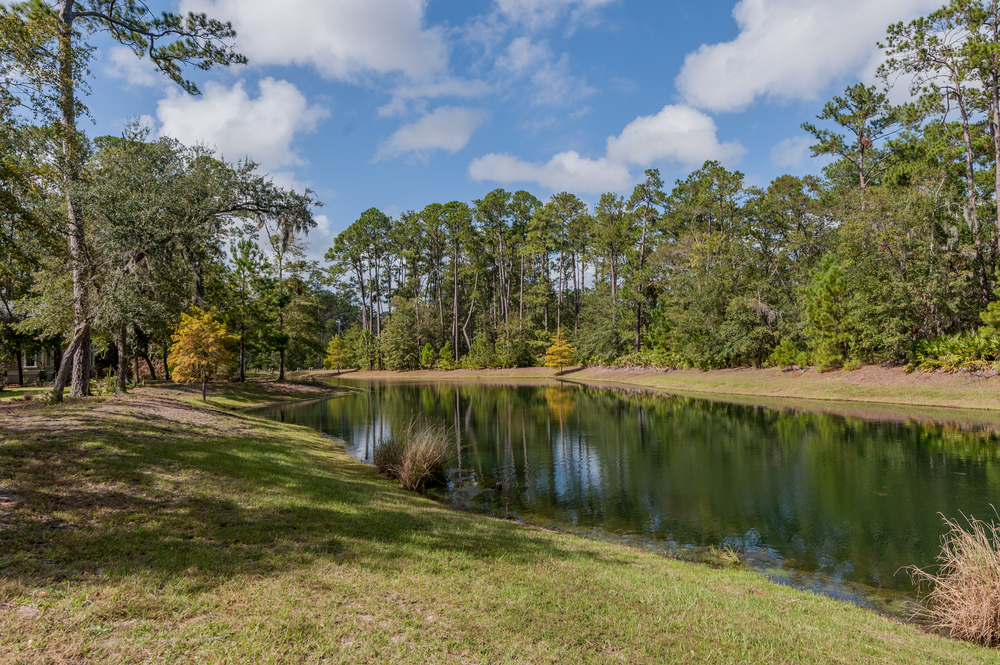 Lake Lanier
Lake Lanier is actually a man-made lake that was created by building the Buford Dam in 1956 on the Chattahoochee River. It was done to provide electric power and flood protection to the area. But there is so much to do while visiting you can enjoy the water park, shop in the local beachy boutiques for souvenirs, and eat at the many local restaurants.
Stay at Lake Lanier Islands Resort for one of the best island vacations in Georiga there you can stay in luxury right along the waterside. But if glamping is more your style check out the Timberlake Glamping sites. There are also museums and plenty of nightlife to enjoy on one of the most popular islands off the coast of Georgia.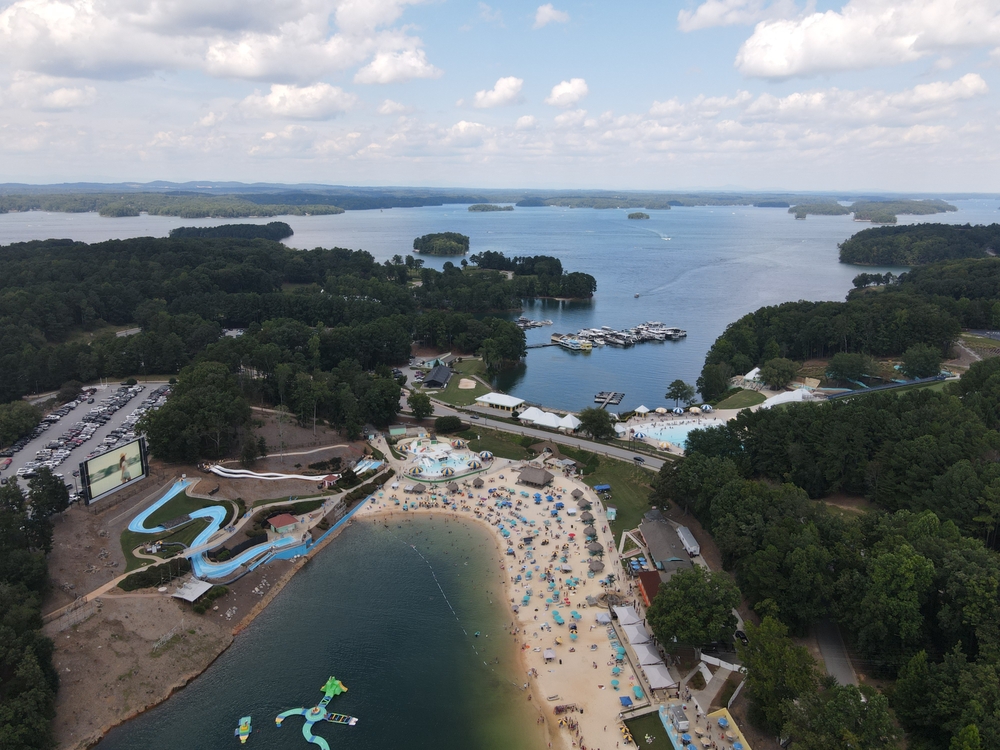 Black Island
Black island is located very close to the historic city of Darien, Georgia. There are around 17 acres of waterfront and you can only reach this island by boat but it is a short 10-minute ride. There is a gated community here that dates back to the 1700s.
This is one of the southern Georgia islands that are perfect for the outdoor lover because here you can hunt, fish, and hike. This island was once a private hunting reserve for a wealthy family. One special thing about Black Island is that it is currently for sale and you could purchase the whole island if you wanted to.