If you're looking for the best day trips from Savannah we've got you covered! After you've been captivated by Savannah's charm and have indulged in all of the delicious food the city has to offer, you may be curious to explore some of the surrounding areas.
Luckily, Savannah's location near both the South Carolina and Florida borders as well as its proximity to the ocean provides many unique opportunities for day trips. Whether you are in the mood to hit the beach, get lost in nature, or explore a historic Southern town, there are plenty of day trips from Savannah to choose from!
From charming coastal towns to fascinating nature preserves, there are exciting day trip options for any interest! Keep reading to discover the best day trips from Savannah to help kickstart your planning!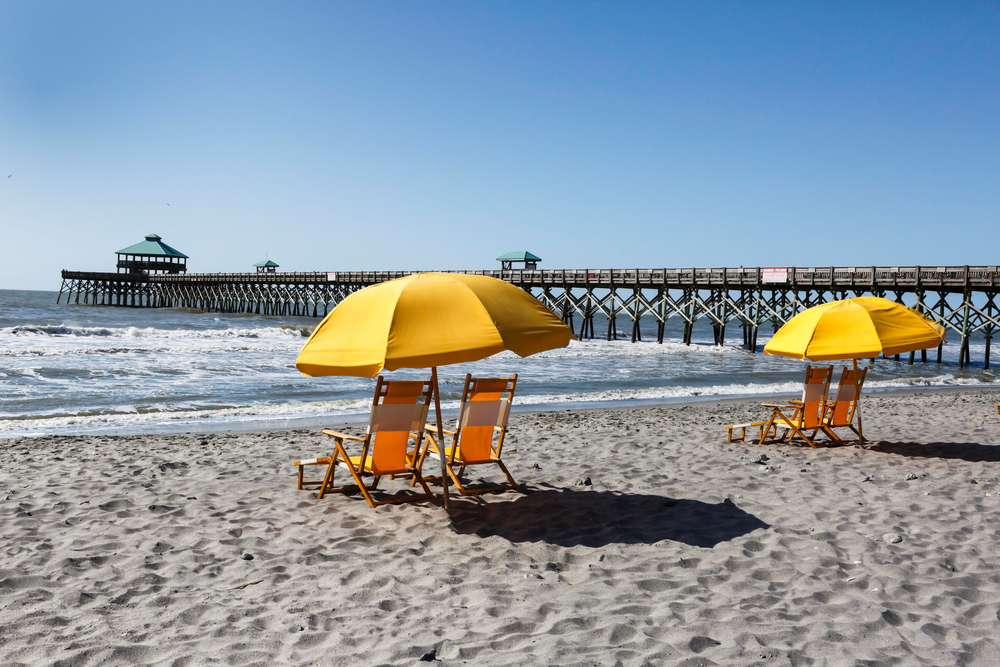 14 Best Savannah Day Trips Worth the Effort
Day Trips Less Than 1 Hour Away From Savannah
Hilton Head Island
In just under an hour, you can reach Hilton Head Island off the coast of South Carolina, one of the best day trips from Savannah. This fabulous resort island has been ranked among the best islands in the United States, famous for its miles of pristine beaches and mild temperatures year-round.
Hilton Head Island offers plenty of exciting activities for a day trip such as visiting one of the many beautiful beaches, golfing, and ziplining. Explore the shops in Harbor Town and visit the famous lighthouse. You can even learn about native wildlife at the Pickney Island National Wildlife Refuge or go on a a nature walk at the Coastal Discovery Museum.
There are so many amazing places to see, make sure to check out our Favorite Beaches In Hilton Head!
Hilton Head has a little something for every type of traveler. Whether you're looking for an upscale day out or or an exciting outdoor adventure, you are sure to have an incredible time!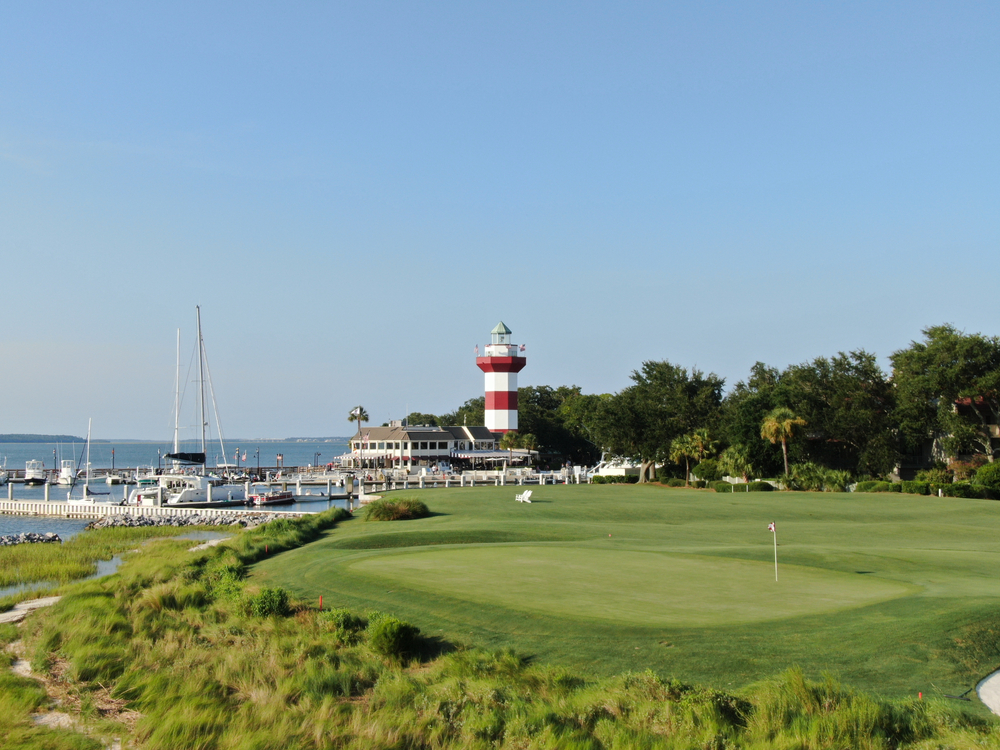 Tybee Island
Tybee Island has been one of the most popular day trips from Savannah since the 1800s. Located just 20 minutes from downtown, it is often referred to as "Savannah's beach". However, this 3-mile wide island is packed with beautiful beaches and coastal southern charm that make it a vacation destination in itself.
Spend the day relaxing on one of Tybee Island's five gorgeous beaches, rent a jet ski to hit the waves, or go dolphin watching on a boat tour. Back on land, enjoy the many unique local shops and restaurants the island has to offer, rent a golf cart to explore the town, or learn about sea life at the Marine Science Center.
There are many tours in Savannah that you can take out here too if you don't have a car!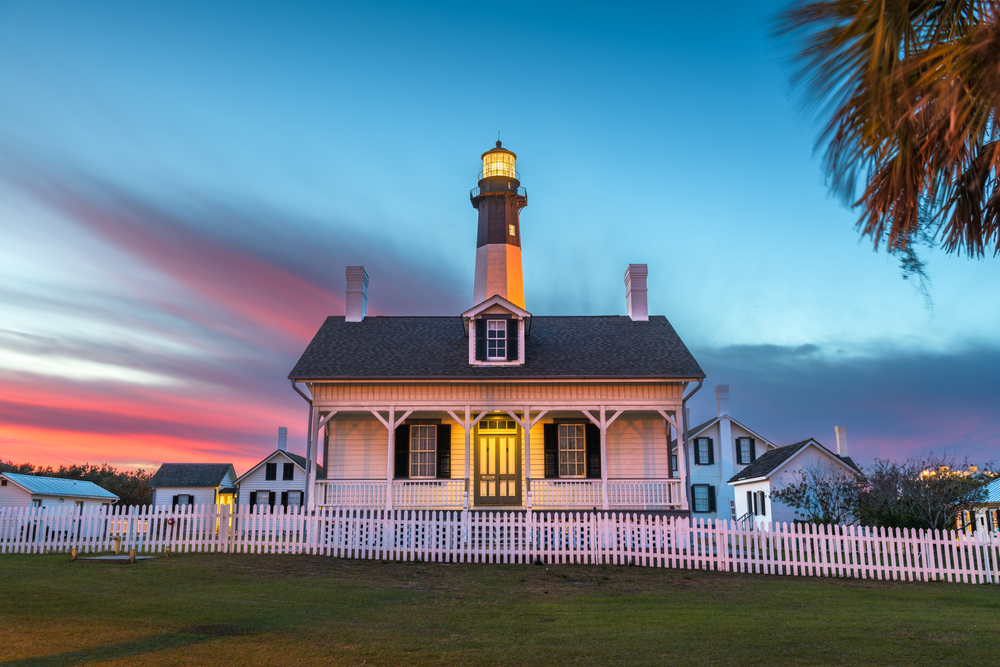 Savannah National Wildlife Refuge
Despite the name, Savannah National Wildlife Refuge is actually located just over the border in South Carolina. The refuge, which is home to a diverse variety of wildlife, is a quick 15-minute drive from downtown and is one of the best day trips from Savannah!
Start your day at the visitor center, located just off Highway 17, where you can find informational exhibits about the history of the refuge and the different types of wildlife it protects including deer, eagles, and alligators.
There are over 50 miles of hiking trails to explore or you can enjoy the 4-mile wildlife drive from the comfort of your car. With over 31,000 acres of protected wilderness, there is plenty to explore!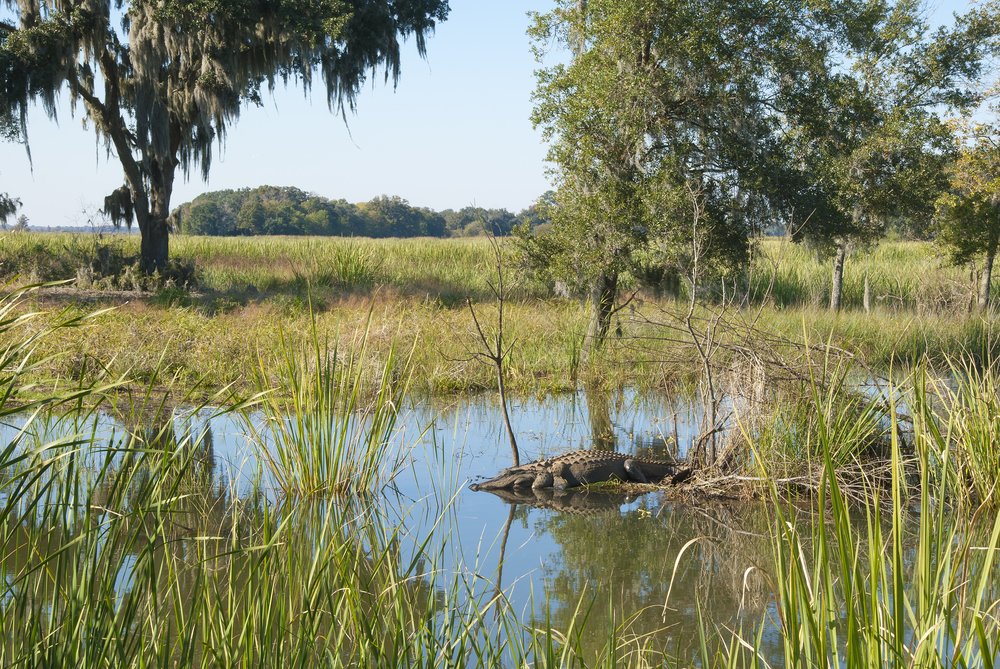 Cockspur Island
Steeped in fascinating civil war history, Cockspur Island is one of the most interesting day trips from Savannah! It is only 20 minutes away from Savannah by car but will make you wonder if you have stepped back in time.
Cockspur Island is home to Fort Pulaski National Monument, which played an important role during the civil war Join a guided tour to listen to the history of the fort as you wander past draw bridges and brick walls that date back to the 1800s.
Cockspur Island is a perfect day trip from Savannah if you are short on time, or it can be visited on the way to Tybee Island. Don't forget to stop and snap a picture of the stunning Cockspur Lighthouse before you leave!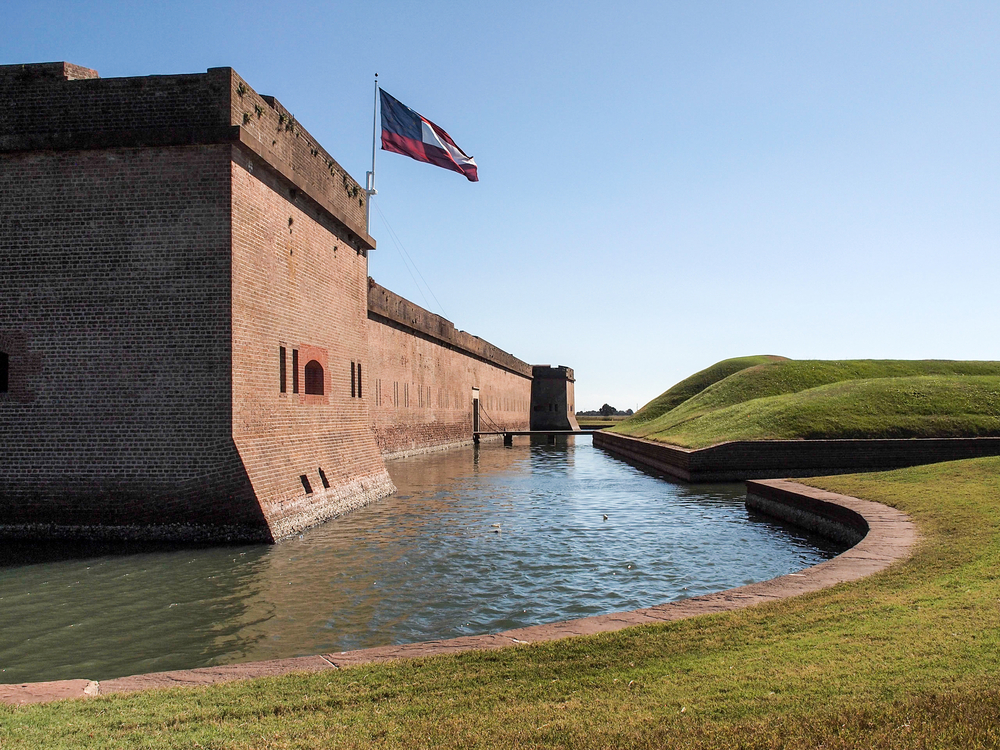 Skidaway Island
Skidaway Island is home to Skidaway Island State Park, a nature lover's oasis that is one of Georgia's best-kept secrets! Located just 25 minutes from the city, Skidaway Island is one of the best Savannah day trips for those who want to escape the crowds and be immersed in nature.
The state park features boardwalk trails that wind through the maritime forests and salt marshes. There is even an observation tower to get a bird's eye view of the park and watch for wildlife such as crabs, deer, and egrets. Stop by the park's interpretive center to learn about the wildlife and bird watch out the windows.
Skidaway Island is also home to the University of Georgia's Marine Education Center and Aquarium where you can learn about Georgia's diverse marine life.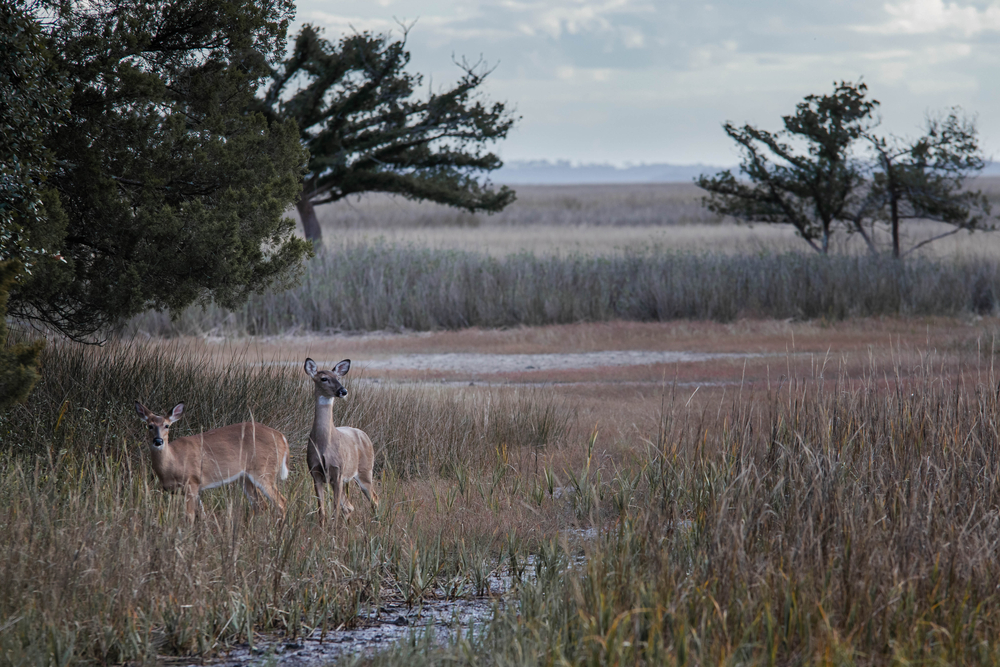 Bluffton
Just a short 30-minute drive over the South Carolina border will bring you to Bluffton, a quirky gem that is brimming with history, culture, and beautiful natural surroundings. Bluffton is one of the best day trips from Savannah if you're looking to discover a quintessential yet unique low country town.
Bluffton will welcome you with moss-covered live oaks and stunning views over the May River. Spend the day strolling through the artisan shops in the old town and admiring art galleries on Calhoun Street. Visit one of Bluffton's historic sites such as Rose Hill Mansion or take a walking tour to learn about the town's history before indulging in fresh coastal cuisine.
Visit Palmetto Bluff, an award-winning upscale community where southern charm meets luxury. Palmetto Bluff is a residential community but it is open to the public for visitors to take in the sights of the extravagant homes and views over the river. Visit the Montage Hotel where you can wander the pristine grounds and enjoy gourmet food and luxury service.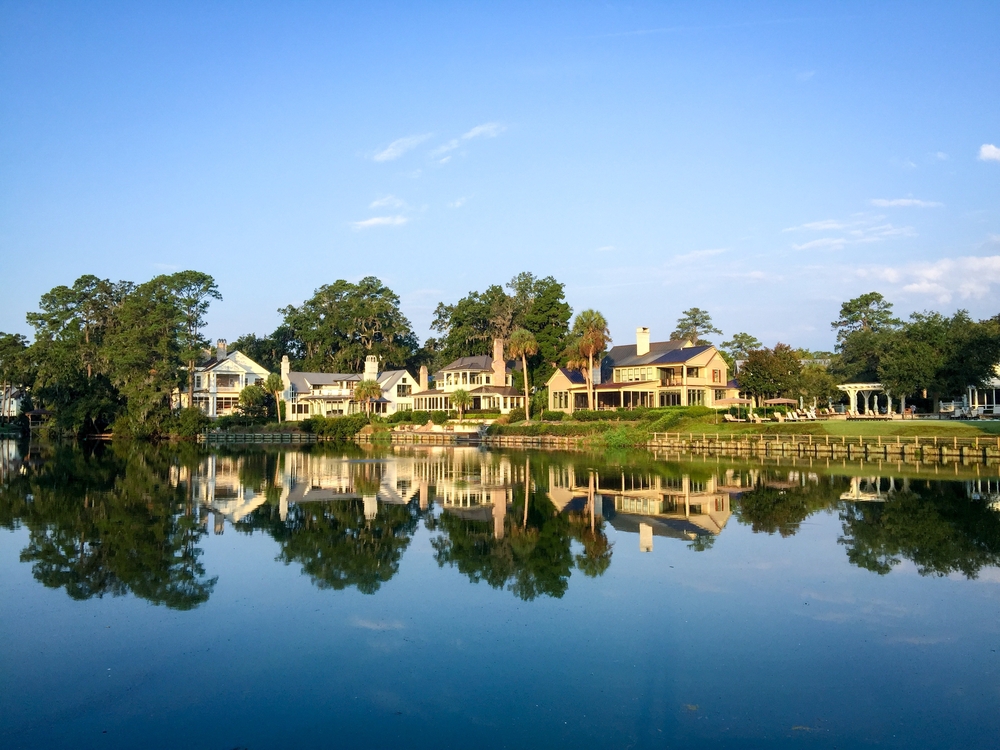 Wassaw National Wildlife Refuge
Wassaw National Wildlife Refuge is one of the most unique day trip ideas if you're looking to spend a day as far from other people and as close to nature as possible!
The refuge is made up of 3 islands that are only accessible by boat. The easiest way to visit is by joining a guided tour or chartering a boat unless you happen to have your own. The difficulty of getting there is very much worth it for the privilege of exploring virtually untouched nature.
Once you arrive, 10,000 acres of unspoiled wilderness including 7 miles of undeveloped beaches, rolling sand dunes, saltwater marshes, and forests await to be discovered. With 20 miles of hiking trails, there is more than enough to keep you busy for a day of exploring nature and watching for wildlife.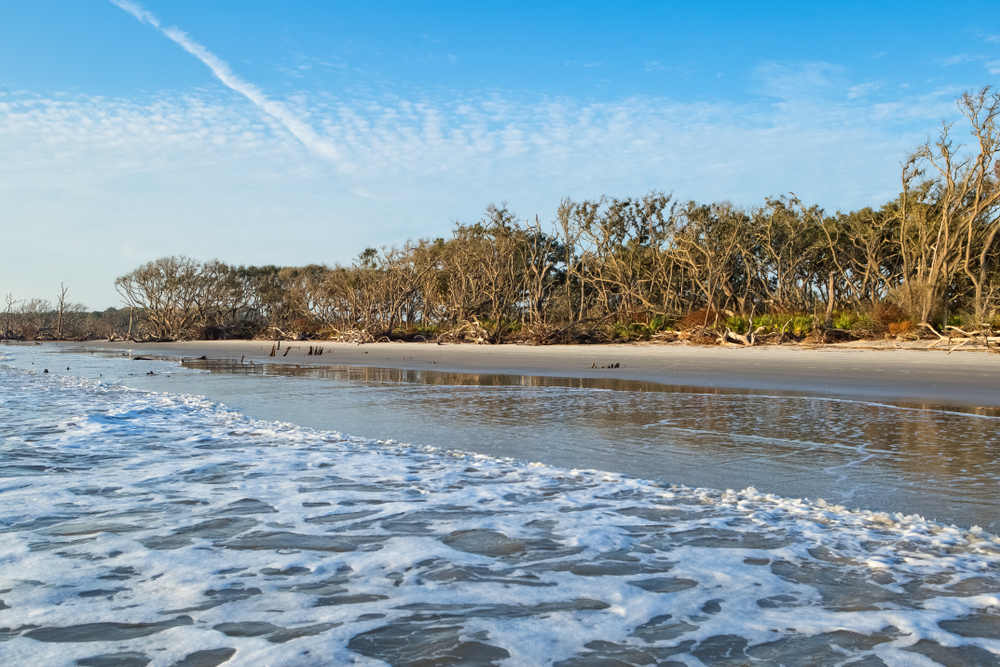 Day Trips Less Than 2 Hours Away From Savannah
Charleston
Many people struggle to choose between Savannah and Charleston when deciding where to spend their low country vacation. Well, why not visit both?
Charleston is one of the most popular day trips from Savannah because it is just under 2 hours away either by car or by train. While one day isn't really long enough to see the entire city, you can still easily take in the major sights such as The Battery, Rainbow Row, and King's Street.
Hop on a horse-drawn carriage tour to make the most of your time and learn about the history of this charming city while admiring the spectacular historic homes, then stroll through the city market to shop for souvenirs. If time allows, take a tour of the historic Magnolia Plantation or a sunset boat cruise around the harbor.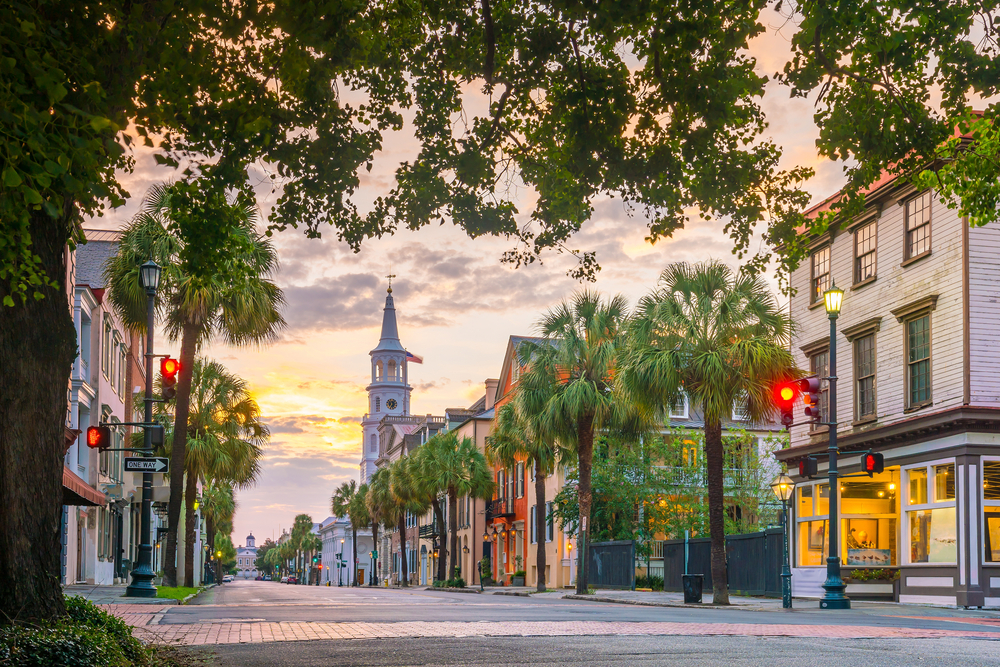 Jekyll island
Jekyll Island is one of Georgia's Golden Isles and is one of the most fascinating day trips from Savannah! The island was an exclusive hunting club in the 1800s and is now a state park where you can find a historic landmark district, golf courses, and resorts that peacefully co-exist with the abundance of wildlife.
Take a trolley tour of landmark historic district to admire the well-preserved architecture and learn about the Jekyll Island club whose members had names like Rockefeller, Pulitzer, and Vanderbilt. Stroll along Driftwood Beach, which has been consistently voted one of the most romantic beaches in the country, and admire the ancient driftwood lining the shore.
Visit the Georgia Sea Turtle Center to learn about sea turtles and see the rehabilitation of them in action, take a boat cruise to spot dolphins, or immerse yourself in nature at the 4-H Tidelands Nature Center on a nature walk or kayak tour. There are so many exciting activities to choose from for a day that you may want to come back for a longer stay!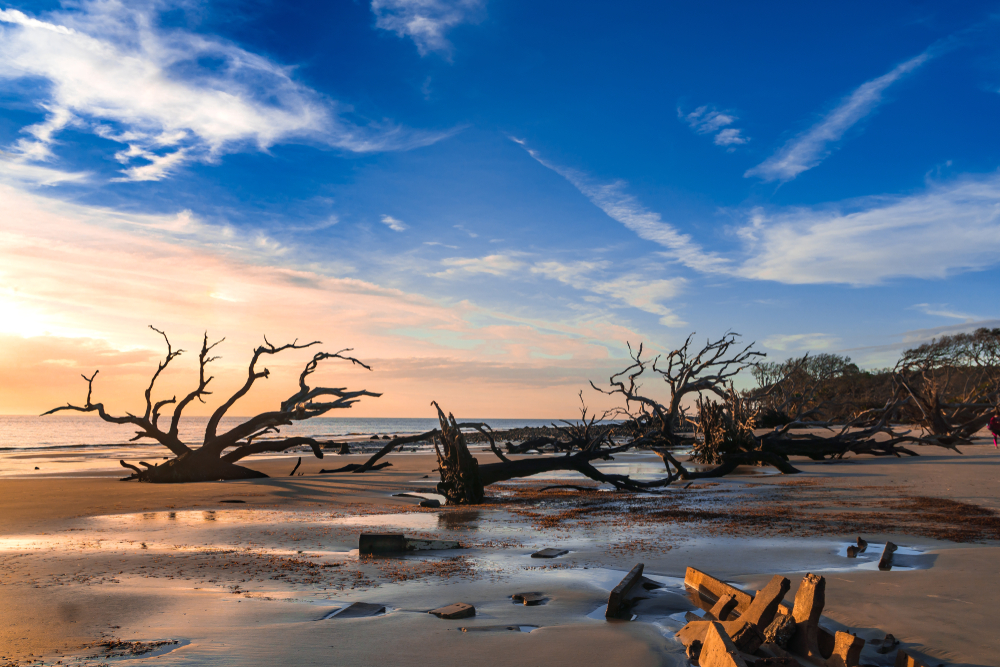 St. Simons Island
The largest of Georgia's Golden Isles, St. Simon's Island, is one of the most popular day trips from Savannah! Located less than an hour and a half south of Savannah, the island's sandy beaches and small town charm are within easy reach.
Relax in the sand and watch out for wildlife at one of the island's popular beaches such as Gold's Inlet or The East Beach. Get a history lesson at the St. Simon's Lighthouse Museum before climbing 100 steps up to the top for a spectacular view of the ocean and the island.
Rent a bike and explore St. Simon's via the many mossy oak-lined bike trails or hop on a trolley for a historical tour of the island. Other fascinating attractions include the Fort Frederica National Monument or the World Ward II Home Front Museum.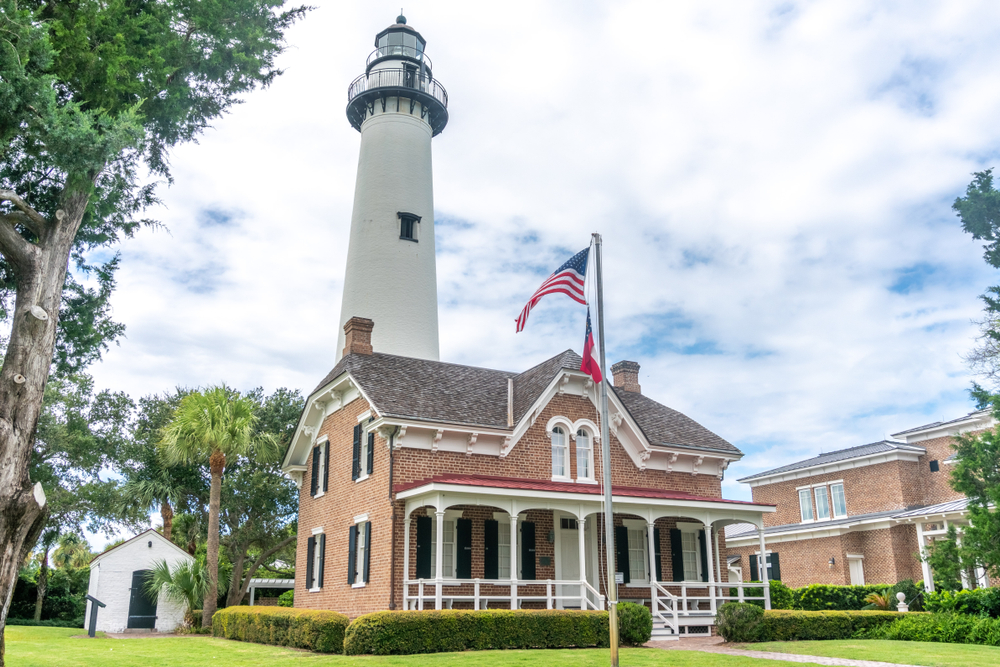 Beaufort
The historic harbor town of Beaufort, South Carolina is just over an hour's drive away and is one of the most charming day trips from Savannah!
Beaufort is the second oldest city in South Carolina and much of the original antebellum architecture has been beautifully preserved. If this charming city looks familiar, that's because it has served as the backdrop for many famous movies such as Forest Gump!
Visit the Beaufort History Museum to learn about the town's rich history then stroll through the art galleries and antique stores on Bay Street. Hop on a horse-drawn carriage tour to see Beaufort's best historic homes and most famous film locations or take a river cruise to spot dolphins and take in the beautiful scenery.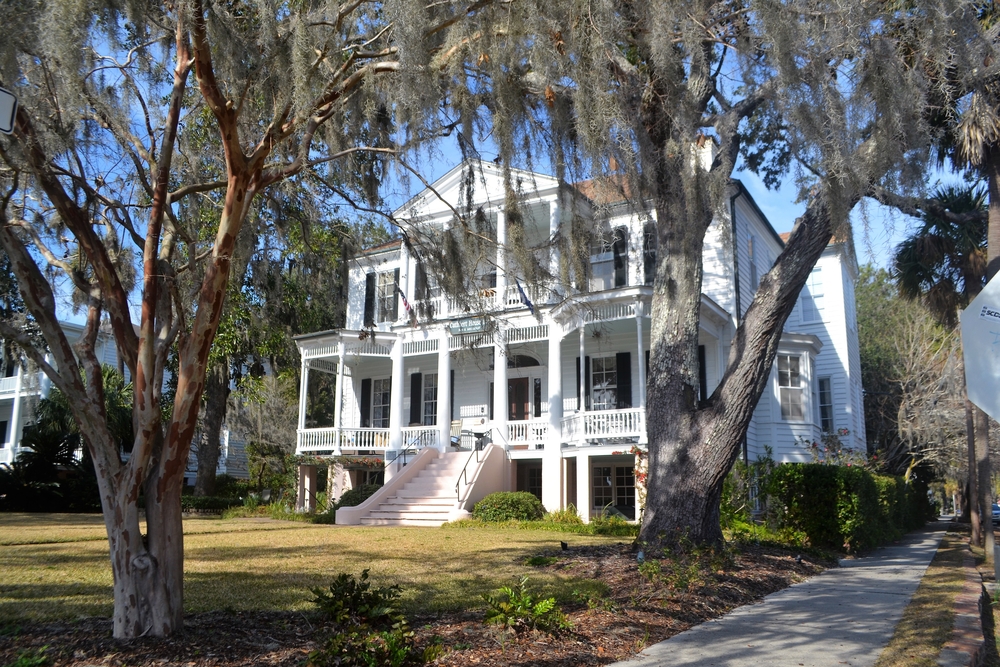 Day Trips Over 2 Hours Away from Savannah
Augusta
If you don't mind a two and a half hour drive, Augusta Georgia is one of the best cities near Savannah to visit for a day trip! Augusta is a charming historic city with a fresh vibe that offers plenty of fun things to do on a day trip!
Visit the Augusta History Museum to learn about the town's rich history and famous former residents such as the "Godfather of Soul" James Brown. Explore downtown Augusta to experience the thriving arts scene and eclectic variety of shops and restaurants. Admire the artwork at the Morris Museum of Art or take in the scenery and history at the Magnolia Cemetery.
Nature lovers will enjoy strolling along the riverwalk and soaking up gorgeous views of the city or hopping on a canal cruise while keeping an eye out for alligators. If you time your day trip right, you could catch a show at the historic Imperial Theater or enjoy a performance from the Symphony Orchestra Augusta at the Sacred Heart Cultural Center.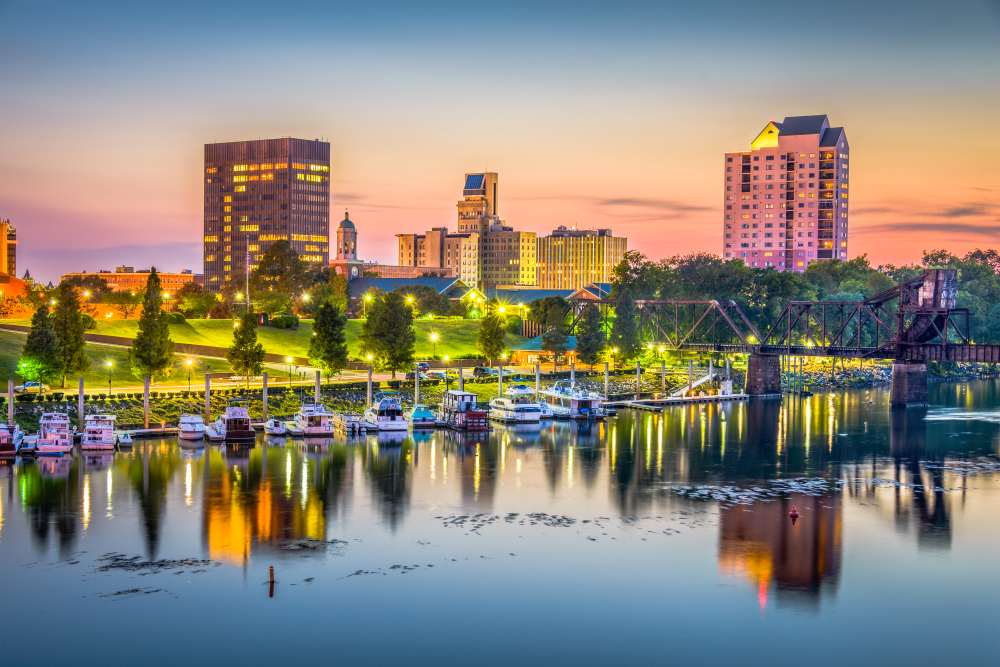 Jacksonville
In just a little over two hours, you could be lounging under a palm tree in the city that boasts the longest coastline in the country. Jacksonville, Florida is one of the best day trips from Savannah if you're looking for beaches and culture.
Jacksonville, or "Jax" as the locals call it, boasts 22 miles of pristine beaches where you can spend the day soaking up the sun. Head to one of the city's popular public beaches such as Neptune Beach or discover a slice of unspoiled paradise at an undeveloped beach such as Blackrock Beach.
Jacksonville is also home to a thriving art scene. Head to the Downtown Arts Market where an art walk takes place every week or join a tour of the most popular street art in the city. After dark, head downtown where you will find a wide variety of restaurants and bars to experience the city's legendary food scene and nightlife.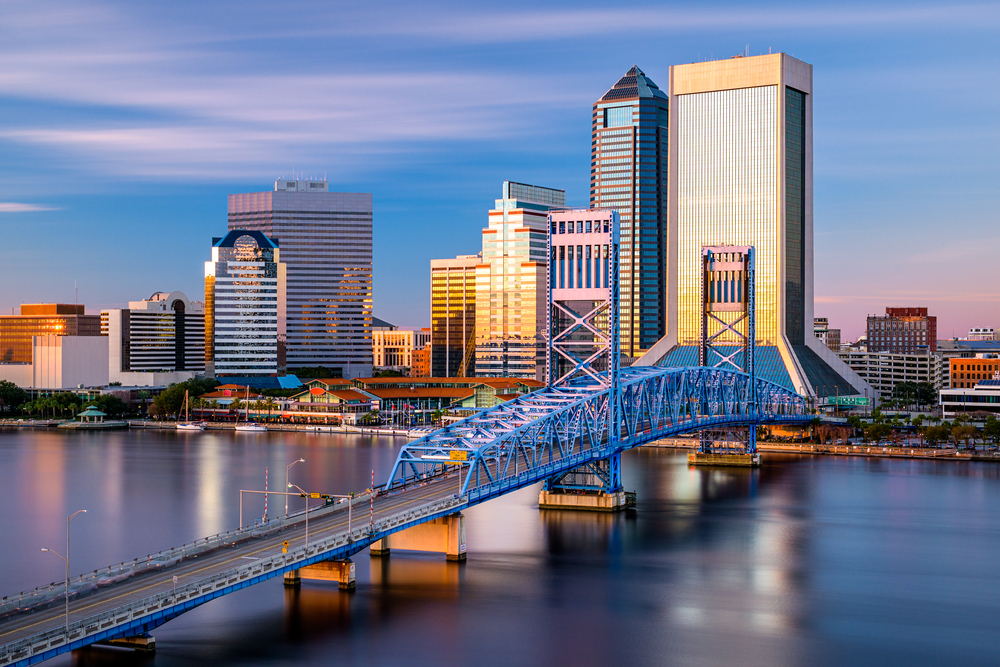 Macon
One of the cutest small towns in Georgia, Macon, is less than two and half hours away from Savannah and is one of the best day trips from Savannah! This charming little town is known for its historic homes and diverse culture.
Visit one of Macon's historic homes that have been turned into museums such as the Johnston-Felton-Hay House or the Cannonball House to get a taste of the town's rich history. Learn about the region's African American history and culture at the Tubman Museum and discover an ancient Native American monument at Ocmulgee Mounds National Historical Park.
Macon is especially spectacular in the spring when the cherry blossoms bloom all over the town and even hosts an international cherry blossom festival every spring. If you can't visit during spring, Macon is still a great place to visit and has exciting things to offer any time of year!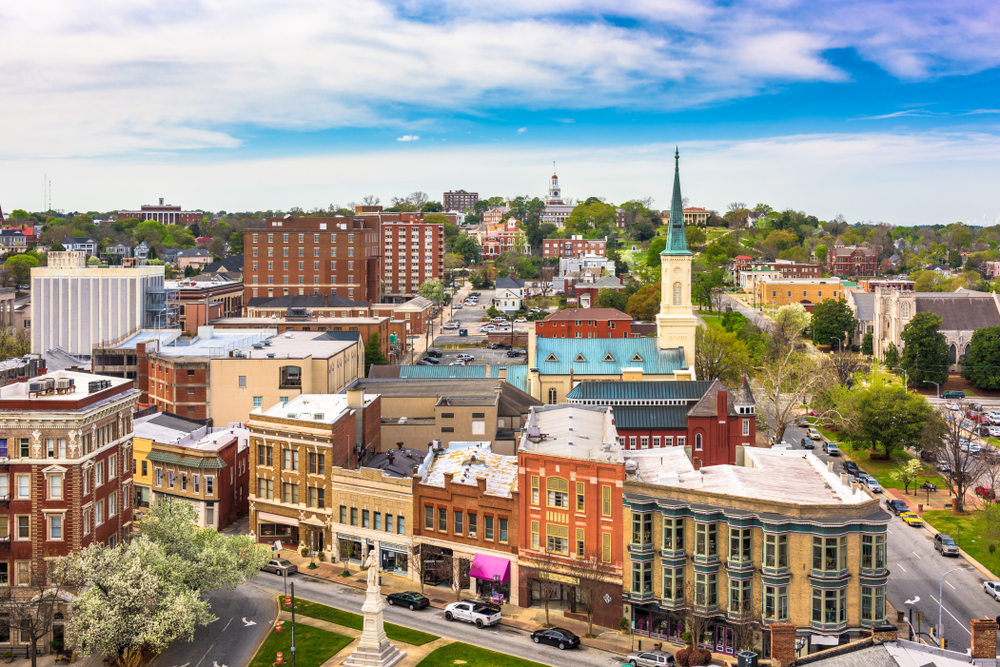 We hope this list of the best day trips from Savannah inspired you to get out and explore everything the southern low country has to offer! With so many fascinating places to go, the hardest part is deciding where to visit first. For more Georgia travel inspiration, read our guide on the coolest national parks in the state!