Are you looking to support Black-owned restaurants in New Orleans next time you visit? Then you'll love this list full of our favorite NOLA Black-owned restaurants.
New Orleans has a strong Black culture and history. So it seems only fitting that when you visit a city that has that strong community, you support it as much as possible.
Even if you only have time for a 3-day stay in New Orleans, make sure you support one of these delicious restaurants. Whenever we visit New Orleans we always make sure we sample plenty of Black-owned restaurants.
That's how we know which ones are absolutely the best. All of these amazing Black-owned restaurants have something different to offer. There are cafe's, fine dining, Haitian, Cajun, and Creole options. We've even found a few restaurants that offer vegetarian options. So, lets take a look at the best Black-owned restaurants you absolutely must try!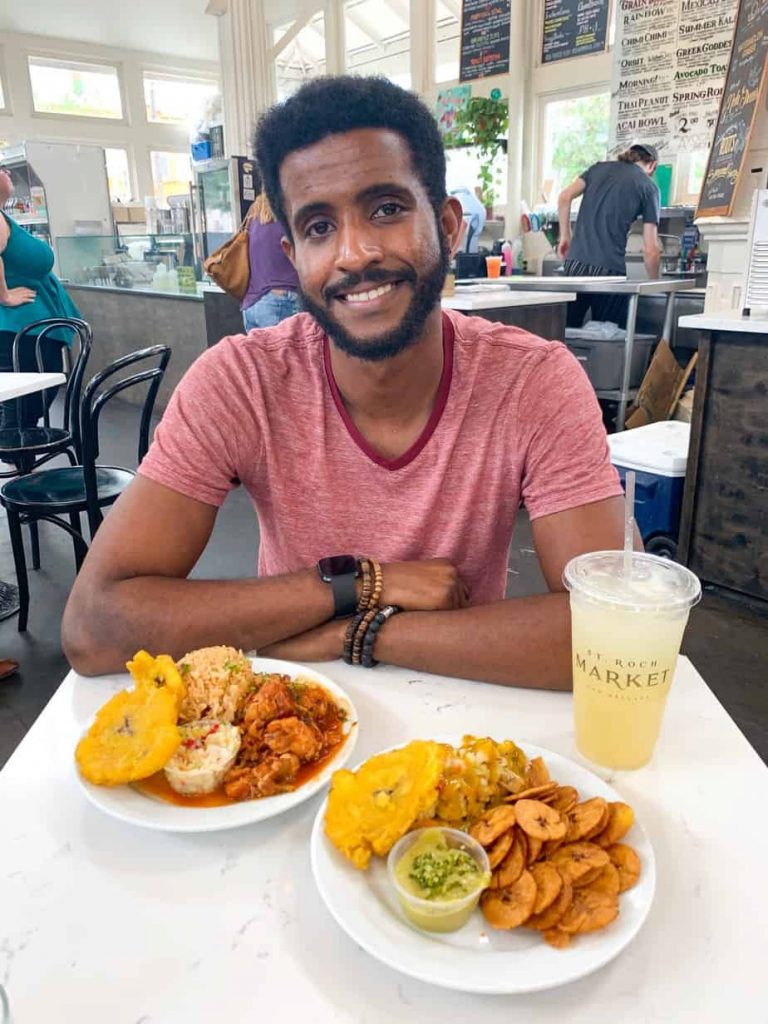 12 Delicious Black-owned Restaurants In New Orleans You Must Try
Compere Lapin
Compere Lapin is a traditional Caribbean restaurant run by Chef Nina Compton. Chef Compton gets their inspiration for the menu from their childhood growing up in St. Lucia. They also combine their knowledge of classic French and Italian culinary arts to create the menu for Compere Lapin.
The restaurant is open Wednesday through Saturday, with extended hours on Friday and Saturdays. It is also a great Black-owned brunch spot on Sunday mornings. Compere Lapin is an upscale restaurant, so we suggest getting a reservation before you go.
The menu is a delicious combination of small bites, first courses, second courses, and desserts. Items like the buttermilk biscuits with bacon and honey butter are made to order, so you'll get to enjoy them fresh out of the oven. There is also a West African Peanut Soup, Curried Goat, and Speckled Trout. All of which pay homage to the many cultures of New Orleans.
For dessert, have a slice of cheesecake with a glass of wine or a cup of coffee. The Sunday Brunch menu offers brunch classics with a twist, and of course, amazing original mixed alcoholic beverages. You can't go wrong stopping at Compere Lapin.
This is one of our favorite things to do and you should add it to your Weekend In New Orleans Itinerary.
Bywater American Bistro
If you are looking for a more casual option, check out the Bywater American Bistro. The Bywater American Bistro is known for their seasonal menu, meaning they only cook with ingredients that are in season in the Southern United States.
Their menu includes appetizers like Roasted Octopus, soups, and Antipasto salad. For main entrees, there are a few delicious options that include Jerk Chicken, Pork Belly, and Roasted Snapper. End your meal with a cup of coffee and one of their many amazing desserts, like chocolate ganache, hazelnut, and coconut sorbet.
Bywater American Bistro does offer reservations and it can be fairly busy on a weekend night. It is also a more casual dining experience, so keep that in mind when you plan your visit. It's a great option after a day exploring some of the most unforgettable things to do in New Orleans.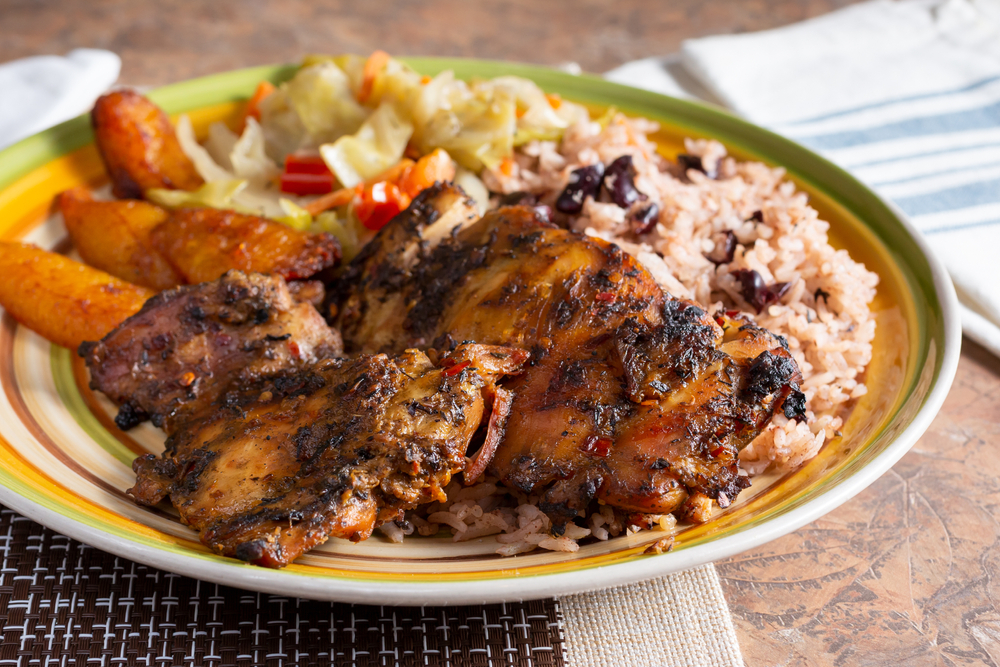 Li'l Dizzy's Cafe
Li'l Dizzy's Café has been up and running since 2005. The food is Creole-Southern deliciousness. The owner of Dizzy's is Wayne Baquet, who is related to one of New Orleans' iconic restauranteurs, Eddie Baquet. Eddie owned the iconic 7th Ward restaurant 'Eddie's' and taught his son all the best tips and tricks.
Now, Wayne Baquet and Dizzy's make some of the best, if not the best, fried chicken in New Orleans. On their menu, you can find soul food classics with a creole twist. Enjoy a Po Boy, Seafood Platters, Catfish Jourdain, and so much more. If you are craving classic Southern food, check out Li'l Dizzy's Cafe.
Dooky Chase's Restaurant
Dooky Chase's Restaurant doors have been open since 1941. The restaurant has had several lives before becoming the restaurant it is now. Located in the historic Black, Creole, and Cajun district of Tremé, it started out as a sandwich shop and lottery ticket outlet. It then became a popular bar before becoming the respected family restaurant it is now. It is the go-to restaurant in Tremé for Creole Cuisine.
Dooky's is a white table cloth restaurant, which means it's a step above casual dining. It's not necessarily an upscale restaurant, but guests are encouraged to wear 'business casual attire' when visiting. So that's something to keep in mind when you plan your trip there.
The menu is classic Creole Cuisine. You can find Creole Gumbo, Po Boys, Red Beans and Rice, and more amazing Creole dishes. You can also get sides like Mustard Greens and Stewed Okra which are Southern staples. For dessert, enjoy some Peach Cobbler or Praline Bread Pudding with a glass of your favorite drink.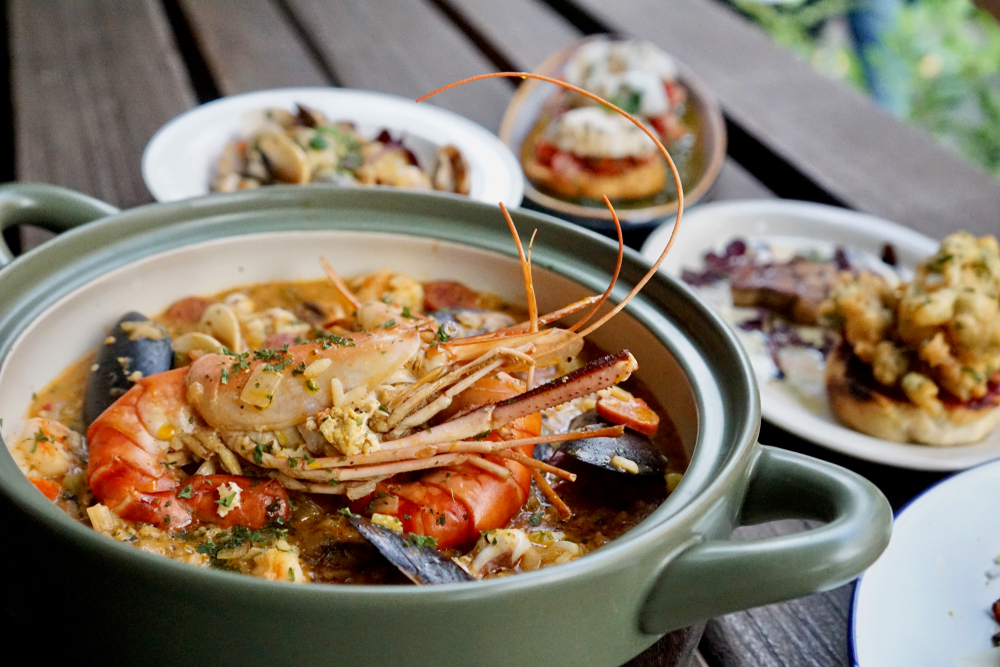 Bennachin
Bennachin is known for bringing you a taste of Africa in the heart of NOLA. The chef at Bennachin takes inspiration from The Gambia and Cameroon when designing the menu. Inside you'll find a comfortable and friendly atmosphere. You'll find that this is a great Black-owned restaurant in New Orleans for vegans as well.
The menu has offerings for carnivores and vegans alike. All of the meals are bursting with flavor and certain entrees can be made without meat. There are entrees with beef, lamb, poultry, seafood, and of course vegetarian options. On the menu, you'll also find soups, sides, and desserts that are traditional Cameroonian or Gambian dishes.
Fritai Haitian Street Food
Fritai Haitian Street Food is one of our favorite Black-owned restaurants in New Orleans. Previously you could find Fritai in the St. Roch Market, but recently they have moved to their own storefront. Chef Charley Pierre moved to New Orleans in 2015 and shortly after came up with the idea of the Fritai food stall. The food is inspired by his Haitian background, but with some signature, New Orleans twists.
The menu includes 'Plates', wings, and sandwiches. The plates have some of the biggest Haitian inspiration with entrees like Seared Whole Fish, Griot-Crispy Pork, and Haitian Smothered Greens. If you're in the mood for wings, they have two options: Spicy Mango or Creole Hot. They also have classic Creole sides like Fried Plantains and Plantain Chips.
Vegetarians can also find something to eat on this delicious menu. Not just the Haitian Smothered Greens, but also an amazing Mushroom Tofu Sandwich and a Black Bean Creole Plate. You absolutely need to check out Fritai on your next trip to New Orleans.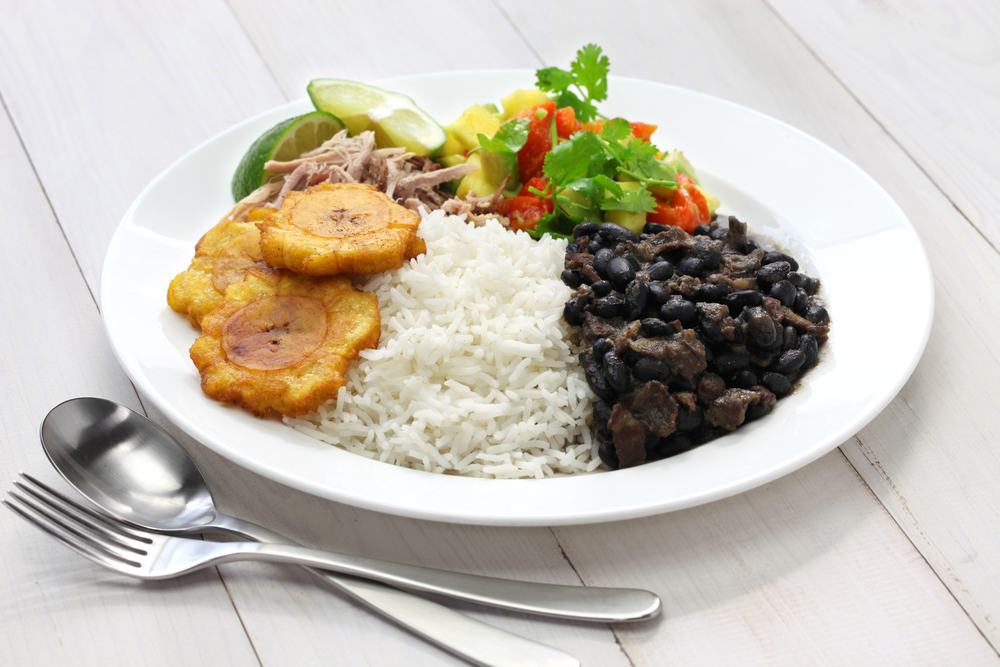 Meals From The Heart Cafe
Located in the Historic French Market you'll find Meals From The Heart Cafe. Meals From the Heart focuses on Vegan and Gluten-free foods. It is a great Black-owned restaurant in New Orleans for Vegans and those with Celiacs to try. The menu does include some seafood for those who don't love Vegan or Gluten-free foods.
Their menu is pretty expansive. They offer breakfast, lunch, and dinner. You can enjoy Vegan Apple Patties, Vegan Cheesesteaks and Burgers, Shrimp, Chicken, and Okra Gumbo, and so much more. This is one of the best places for breakfast in New Orleans!
Meals from the Heart is a great place to find a meal that is inclusive to most dietary restrictions. They will even do their best to accommodate any allergies you have. This is a must-stop restaurant for Vegans or health-conscious diners.
Cafe Sbisa
Cafe Sbisa is the third oldest dining establishment in the French Quarter and was opened originally in 1899. It specializes in French-Creole cuisine and does it well. Cafe Sbisa is a more upscale restaurant, so we suggest making a reservation if you plan on having dinner or brunch there.
The menu is full of French-Creole classics. You can try Turtle Soup, Courtbouillon, Duck A L'Orange, and much more. If you want to stop by this Black-owned brunch spot on a Sunday morning, you can enjoy Creole Eggs Benedict, BBQ Shrimp and Grits, and even Bananas Foster Chicken and Waffles.
Cafe Sbisa would be a great place for you and your bridal party to enjoy a boozy brunch while on your New Orleans bachelorette party. But it's also a delicious spot for a romantic dinner. No matter the occasion, you'll enjoy dining at Cafe Sbisa.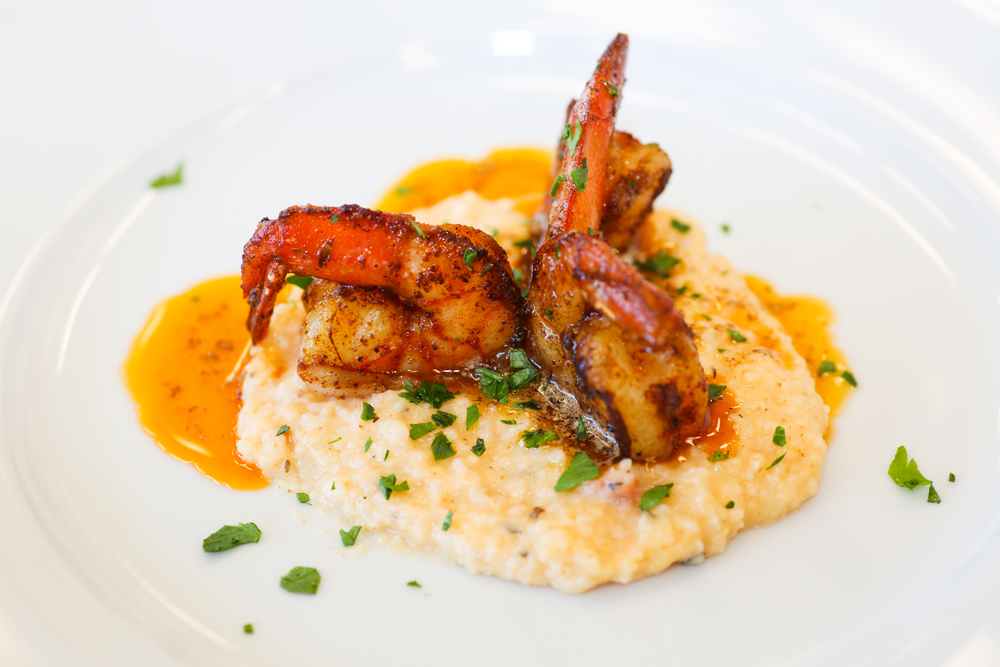 Morrow's
Morrow's is a more recent addition to the historic Faubourg Marigny neighborhood. It is owned and operated by a mother-son duo and opened its doors in April 2018. Since then, it has become a popular spot for locals and tourists alike.
What makes Morrow's so unique is that it serves classic New Orleans fare along with Korean dishes. It is a very unique combination of cuisines and the only restaurant of its kind in NOLA. On the menu, you'll find Korean BBQ, Cajun Crawfish Pasta, Smothered Okra and Shrimp, and more. If you are looking for one of the most unique Black-owned restaurants in New Orleans, then check out Morrow's.
Vyoone's
In the warehouse district of NOLA is the classic French-inspired restaurant, Vyoone's. The owner of Vyoone's, Vyoone Segue has four generations of family in New Orleans and is of French African Creole heritage.
The restaurant has a beautiful outdoor patio which diners can enjoy when the weather is nice. Occasionally you can enjoy live Jazz with your meal in the courtyard or inside the restaurant. The menu at Vyoone's is seasonal, which means all the meals are made using only foods that are in season in the Southern United States.
The menu includes many French classics. There is Escargot, French Onion Soup, Coquille St Jaques, and more. If you come for Sunday Brunch there is a separate but equally delicious menu. You can enjoy Crab Cake Benedict, Crevettes Au Gruau, and of course, French Toast. Vyoone's is a great place to try French cuisine with a New Orleans twist.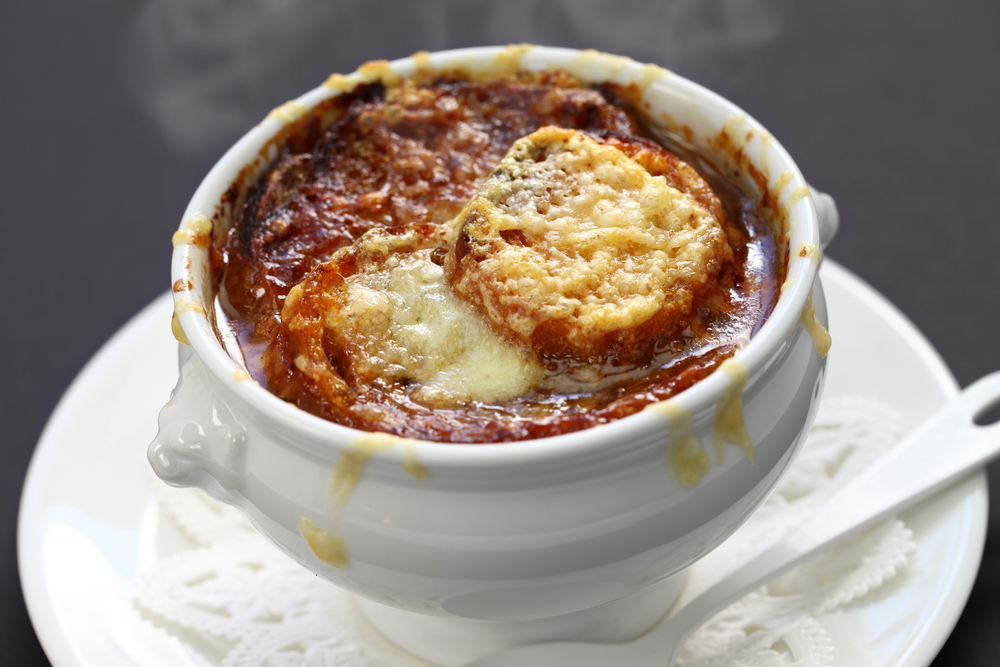 Neyow's Creole Cafe
For authentic Creole cuisine, head to Neyow's Creole Café. The recipes at Neyow's are authentic Creole recipes that come straight from the owner's grandmother. Neyow's is about 2 miles outside of the French Quarter in the Mid-City neighborhood.
On the menu you'll find daily specials as well as options that are served daily. Enjoy Red Beans and Rice, Jambalaya, BBQ shrimp and more. They also serve desserts like Bread Pudding, Beignet Sticks, and Pecan Cobbler. If you want to sample authentic Creole cuisine, then check out Neyow's Creole Café.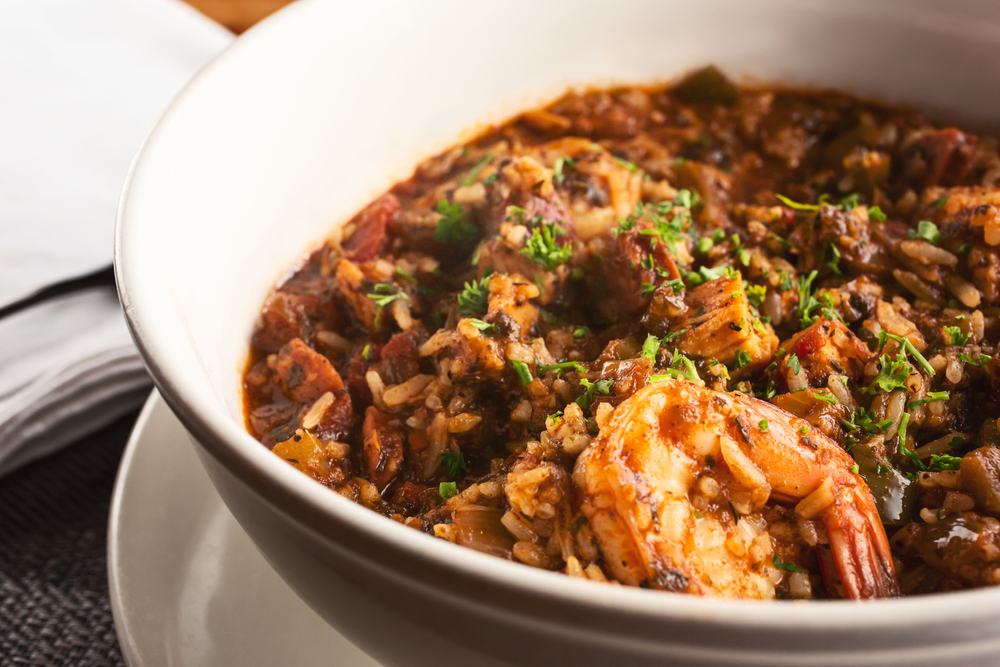 Backatown Coffee Parlour
If you've been walking around NOLA for a while and you find yourself hungry for lunch, stop into Backatown Coffee Parlour. The Coffee Parlour is near Louis Armstrong Park, St. Louis Cemetery No. 1, and many more tourist spots in NOLA.
At Backatown you'll find an elevated coffee shop menu. They offer baked goods like muffins, scones, and cakes if you just want a quick bite with your coffee. They also have a selection of soups, sandwiches, salads, and even breakfast foods like quiche.
Backatown is one of the best Black-owned restaurants in New Orleans if you want a quick breakfast, lunch, or just a snack with your coffee.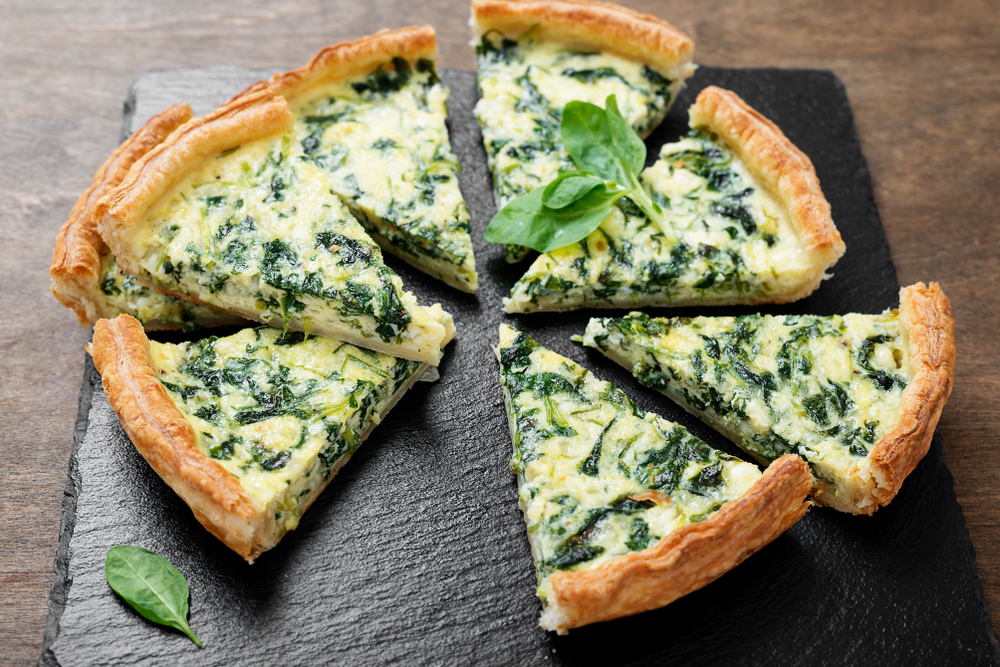 Which of these delicious Black-owned restaurants in New Orleans do you want to try first? Have you gotten the opportunity to try any of them already? We'd love to hear about it in the comments!