Are you looking for small towns in Virginia to visit? Stick around because in this article we'll walk you through all the quaint towns in Virginia. From the happy seaside resorts of Smithfield to the pony-filled island Chincoteague we have chosen our favorites and we can't wait to share them with you.
Virginia is one of those states that has a lot to offer. Firstly it is beautiful and an incredible place for hiking, it's also a state with a lot of history and an abundance of small towns.
Established as a colony in 1606, Virginia was one of the original states settled by the first Europeans. It's also one of the richest states in the country and more presidents have come from this state than any other.
Virginia is also a geographically diverse state with mountain ranges, low-laying bays a spectacular coastline area, and even a plain.
Each one of these small towns offers something different and unique. From historic Lynchburg to beautiful Staunton And best of all that southern charm and hospitality are everywhere you go.
Historic towns in Virginia offer a glimpse into our nation's past, some good and some not so good. When we visit this area I do feel we must be aware of the history of this area. Most of the wealth was built on the back of repressed slaves and most of the land was originally Indian territory. The beauty and wealth in this area came with a price and I don't think we can forget that.
Some of the towns in Virginia offer great hiking and some great beaches, some are just so beautiful they don't seem real. What we know is they all make great places for a getaway or longer vacation.
So are you ready for us to walk you through the best small towns in Virginia? And yes we know that every town in Virginia deserves a visit but we had to pick some.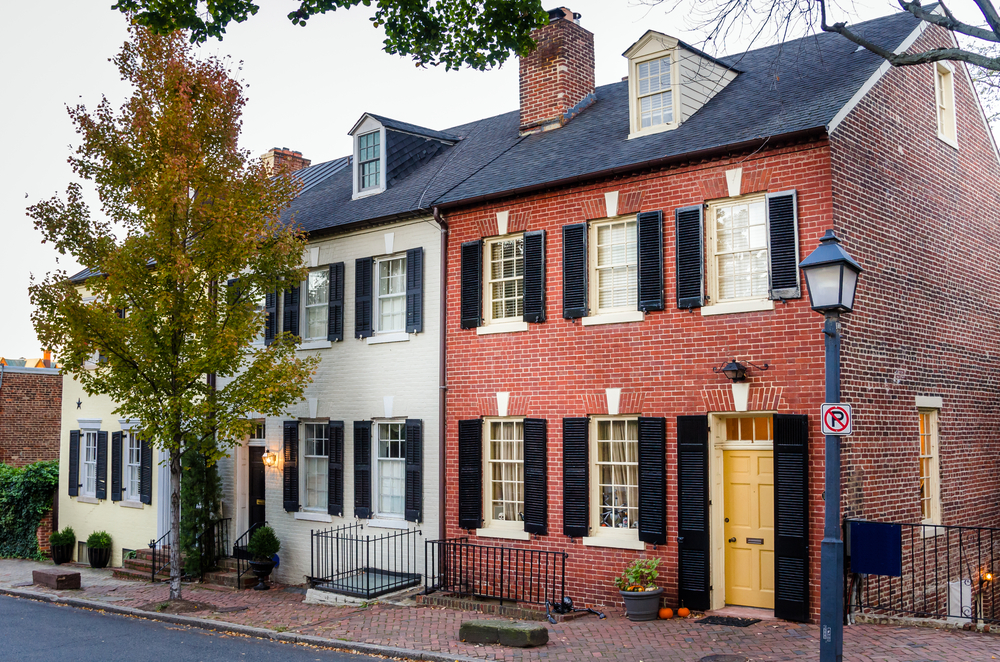 12 Cutest Small Towns In Virginia
Roanoke
This is one of the small Virginia towns set in the mountains. Roanoke is at the southern tip of the Shenandoah Valley, and this area is stunning.
The town buzzes with an arts and culture feel with plenty of museums to while away your time. The surrounding mountains are a haven for those who like an adventure. And Downtown has all the restaurants shops and bars you could ask for.
Roanoke is also known for The Roanoke Star, or Mill Mountain Star. Sometimes referred to as the Hollywood sign of the East Coast, it is the world's largest freestanding illuminated man-made star.
This town also has the accolade of IMBA's top mountain biking destinations in the world and prides itself in its award-winning outdoor amenities
The small town in Virginia really does have something to offer everyone.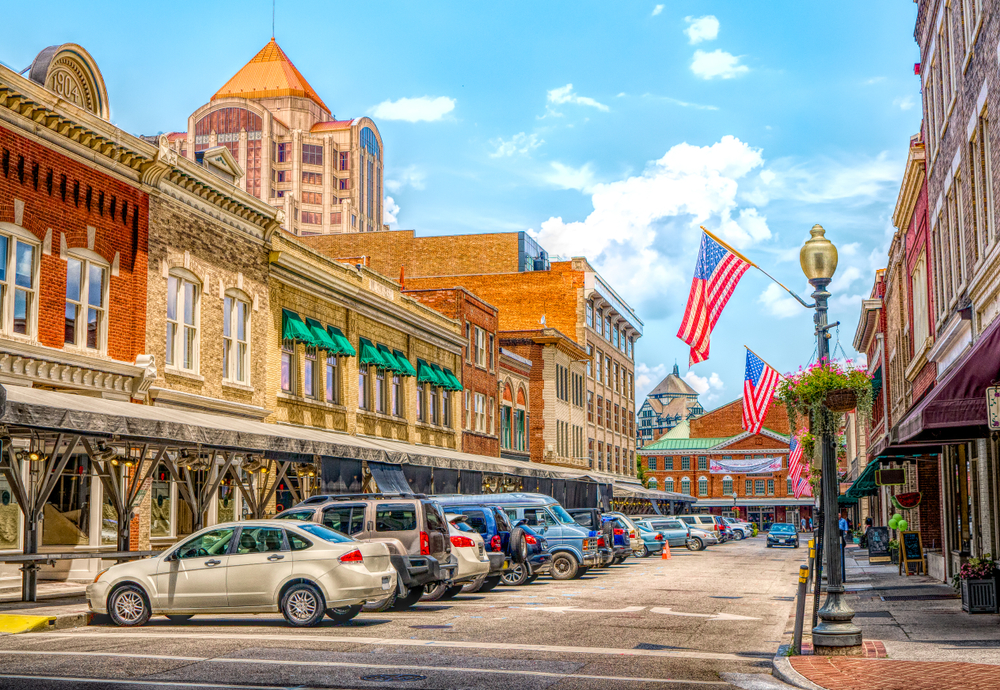 Lexington
When you hear the word Lexington the first thing that probably springs to mind is colleges. And while yes it has two colleges it is also surrounded by the beauty of the Shenandoah Valley. This small town in Virginia is much more than a college town.
If you are after historic towns in Virginia then this might be the one. You will find historic sites and museums around every corner and the historic downtown is beautiful and listed in the National Register of Historic Districts.
In the town, you will find specialty shops, boutiques, art galleries, antiques, and some lovely local restaurants and cafes. And a carriage ride around the town is always something special.
The historic buildings are beautiful and just strolling around you can see why it was named as one of Virginia's Best Small Towns by both Frommer's and CitiesJournal.
Notable things to see here are Lee Chapel where General Robert E. Lee is buried, Stonewall Jackson House, and Memorial Cemetery, where General "Stonewall" Jackson is buried. George C. Marshall Museum profiles our first 5-star general, US Army Chief of Staff during World War II.
Outside of the town, there is the Laurel Run Trail for hiking, Devil's Marbleyard for boulder-climbing, and Goshen Pass for biking. In our mind, Lexington is one of the best small towns in Virginia for the history buffs.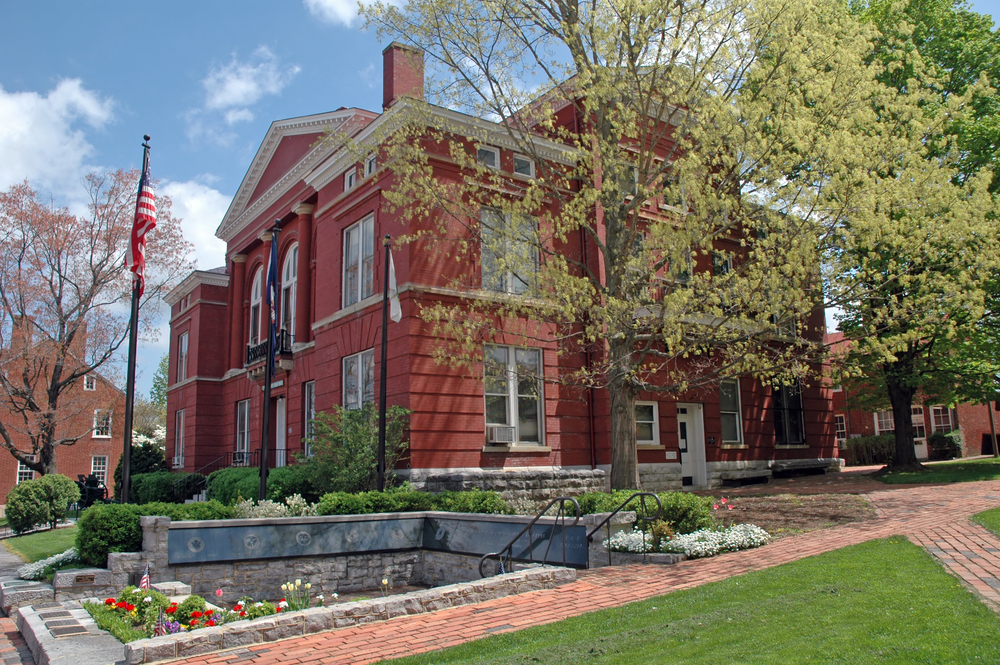 Lynchburg
Lynchburg offers you history, great architecture, and the outdoors, what more could you want? Located on the James River with a Blue Mountain backdrop it's also very beautiful.
This town just oozes that southern charm and five of the districts are on the National Register of Historic Districts. It's small but makes up for it with character and history to boot.
The official ending place of the civil war was in Lynchburg and there are plenty of historic sites to visit including Point of Honor, the Old Court House, Patrick Henry's Red Hill, and the National D-Day Memorial to name but a few.
Lynchburg also has over 40 miles of urban trails that wind through the city so It's a great place to explore on a bike too.
This is one of those small Virginia towns that's beauty is only surpassed by its stunning views of the Blue Ridge and Appalachian mountains. You will want to make sure this small town is on your list.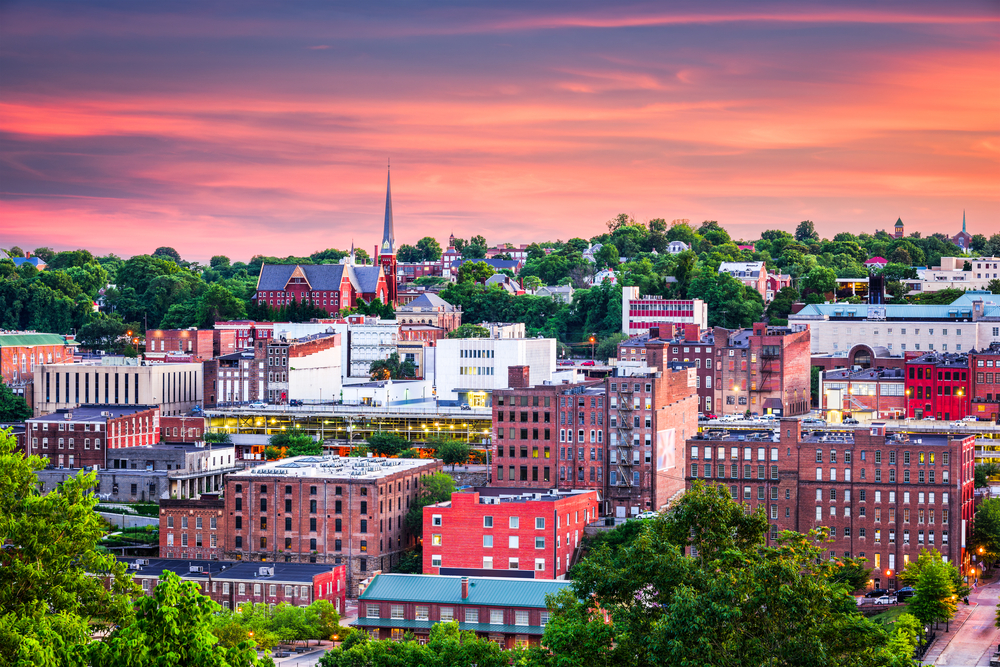 Charlottesville
Located in Central Virginia within the upper Piedmont Plateau at the foothills of the Blue Ridge Mountains Charlottesville is known best for being the home of the University of Virginia. However, there is so much more to see and do.
For a start, you have Monticello, Jefferson's mountain-top plantation where you can see the mansion and rebuilt slave quarters. We think it's so important that in places like these mansions we remember the past and the repression this area is known for.
This region is also getting a reputation for producing great wines and is known as the 'Napa of the East. A trip around a winery is a great way to spend some time. Or take a drive along the Monticello Wine Trail and visit one of the 33 wineries all within driving distance from Charlottesville.
Downtown is pedestrianized and has many local shops and restaurants. A lot of the restaurants are farm-to-table restaurants and are great for real foodies. You will also find some museums on the university campus and a walking historical tour of the campus happens daily.
One of the small towns in Virginia where you get to choose your adventure, be it history, shopping, eating, or visiting the wineries you won't be left wondering what to do.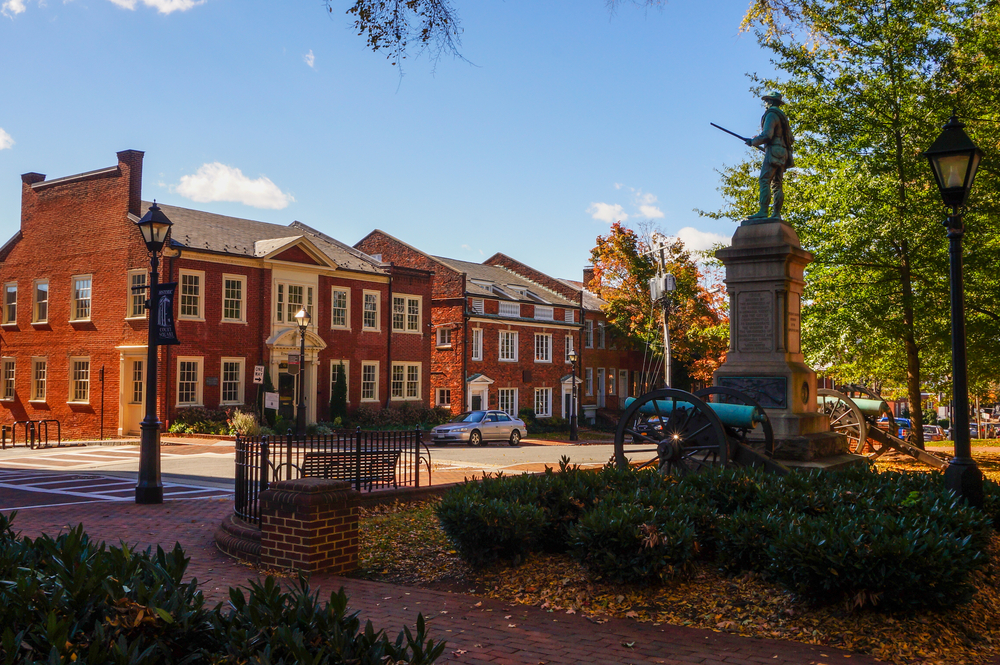 Staunton
If you are wanting to visit some of the beautiful towns in Virginia that put Staunton on your list. Named one of the Best Small Towns in America by Smithsonian Magazine and Frommer's, it really is a lovely town.
Surrounded by beautiful mountains in the Shenandoah Valley Staunton offers history, architecture, and culture. It's home to the American Shakespeare Center and The Frontier Culture Museum.
If you love Victorian architecture you will love strolling around and seeing what gems you can find. And of course, you will find all the restaurants, shops and cafes that we have come to expect in such places.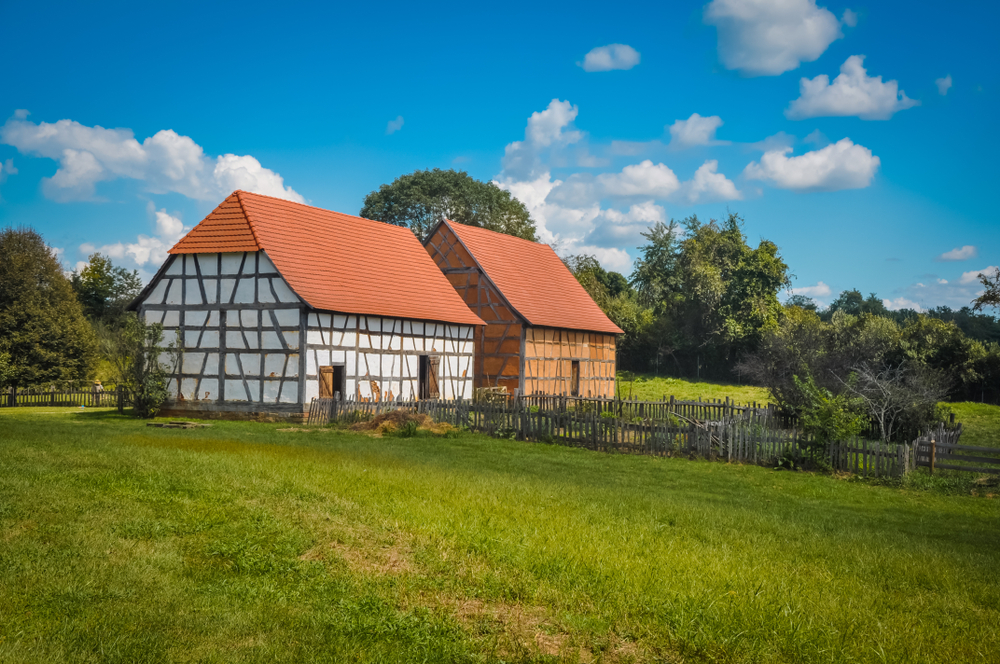 Middleburg
Another one of Frommer's Best Small Towns in Virginia. If you are looking for quaint towns in Virginia put this on your list.
Now there are small towns and then there are small towns. This one only takes up six blocks and has a population under 1,000, yes its' small.
However, it's packed with history and beautifully preserved 18th and 19th-century buildings. In fact, it's listed on the National Register of Historic Places. Its also home to Red Fox Inn Considered one of the oldest continuously operating inns in the U.S.
The small town is also considered the "Horse and Hunt Capital of the United States". While this is something we are personally not fans of there is a National Sporting Library here which researches horse and field sports.
If you like your small towns in Virginia to be really small then this one is for you.
Alexandria
Just south of Washington DC this small town in Virginia is known for its old town, with brick sidewalks and well-preserved 18th and 19thcentury buildings. It was also named a Top 5 Best Small City in the U.S. 2020 by the Condé Nast Traveler Readers' Choice Awards.
A nationally designated historic district the old town is home to more than 200 independent restaurants, boutiques, and specialty shops. And the scenic waterfront is a great place to get on a cruise along the Potomac River.
This town is primarily known as George Washington's hometown. You will find rich colonial history everywhere and a trip to Christ Church and Gadsby's Tavern Museum and well worth it for history buffs.
Alexandria is a perfect blend of modern culture and colonial history.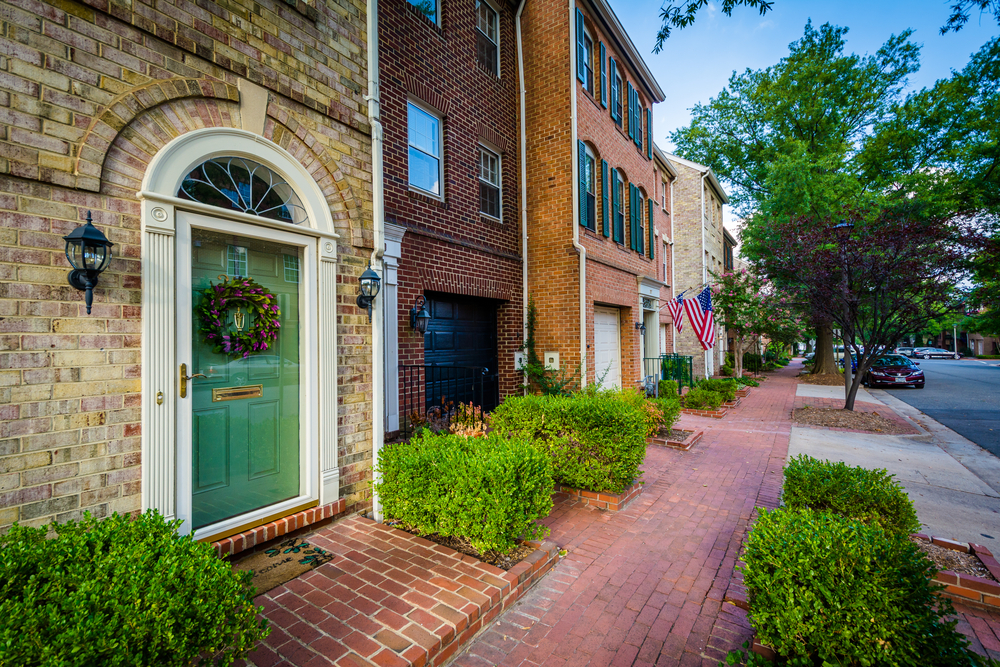 Chincoteague
Chincoteague Island has many accolades to its name but perhaps most notable it was named the #2 Coolest Small Town in America. This town offers perfect beaches, boat tours, some incredible seafood restaurants, and of course wild ponies.
This town gained the spotlight in the 1960s with the publication of "Misty of Chincoteague," a story about one of the island's now-famous wild ponies. The town is actually a small island on the Eastern shores.
You can visit the Museum of Chincoteague to find more about this area and the Chincoteague National Wildlife Refuge. Or you can just spend time on the beach.
We also recommend a visit to Assateague Lighthouse on the adjacent Assateague Island and an ice cream from the island Creamery is always a treat.
If you are looking for a small town to take it easy in then this is the one. It's best enjoyed by just experiencing it without a time schedule or care in the world.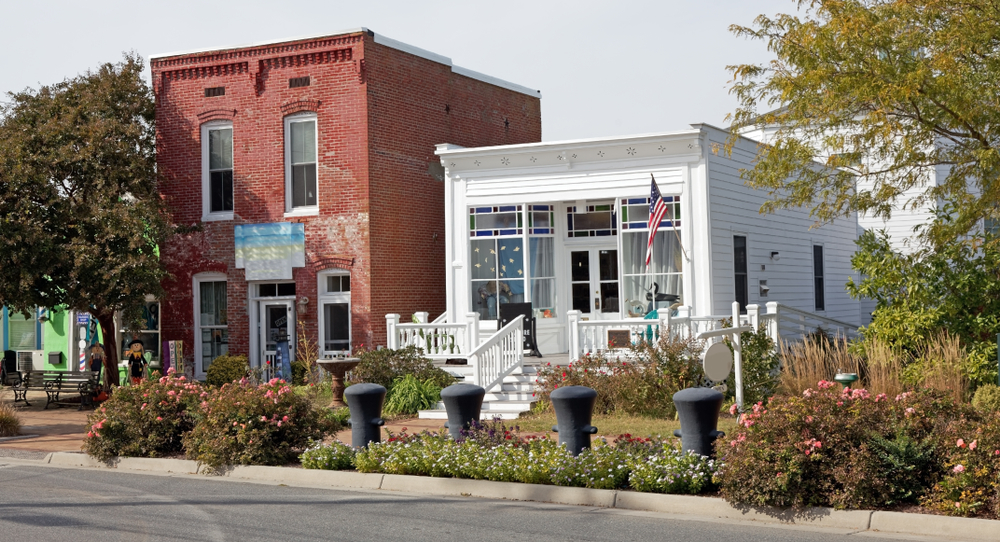 Abingdon
Nestled in the Blue Ridge Mountains this small town was once home to the Cherokee Nation and was established by the explorer Daniel Boone in the 1770s.
Named after Martha Washington's ancestral home in England its historic downtown is today a thriving arts and culture scene home to the historic Barter Theatre.
Surrounded by the beautiful Blue Ridge Mountains the town is the start ( or finish) of the Virginia Creeper Trail. The hiking and outdoor activities here are plentiful.
The historic downtown district is all cobblestone sidewalks, and beautiful architure. Its a 20-square block area is packed with culture, history, shopping and restaurants.
One of the cute towns in Virginia that is well worth a visit.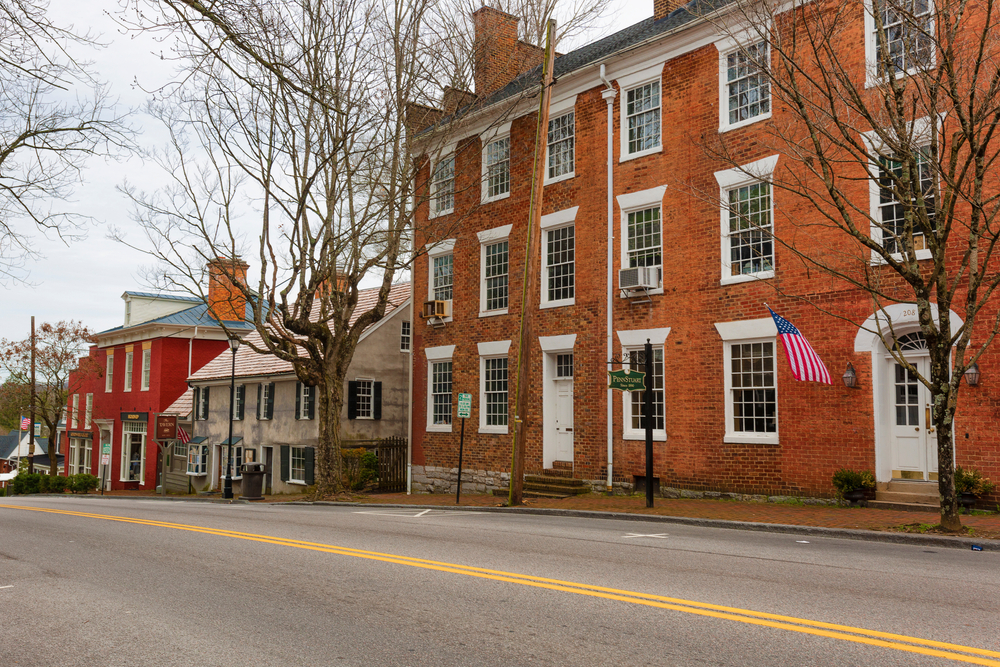 Smithfield
Coastal Living referred to Smithfields as one of "America's Happiest Seaside Town" and if that isn't a reason to go I don't know what is. It's a town with a slower weekend vibe so if you are looking for somewhere to take it easy this is it.
It's also known as the "Ham Capital of the World" as Smithfield (the company) is the largest the world's largest pork processor and hog producer in the U.S. I'm not sure if ham and happiness are linked in any way but it is curious indeed.
If you are looking for pretty it has that too with a stunning historical downtown area with plenty of shops, museums, and eateries.
And if you want something different head to the waterfront for some sunset dining.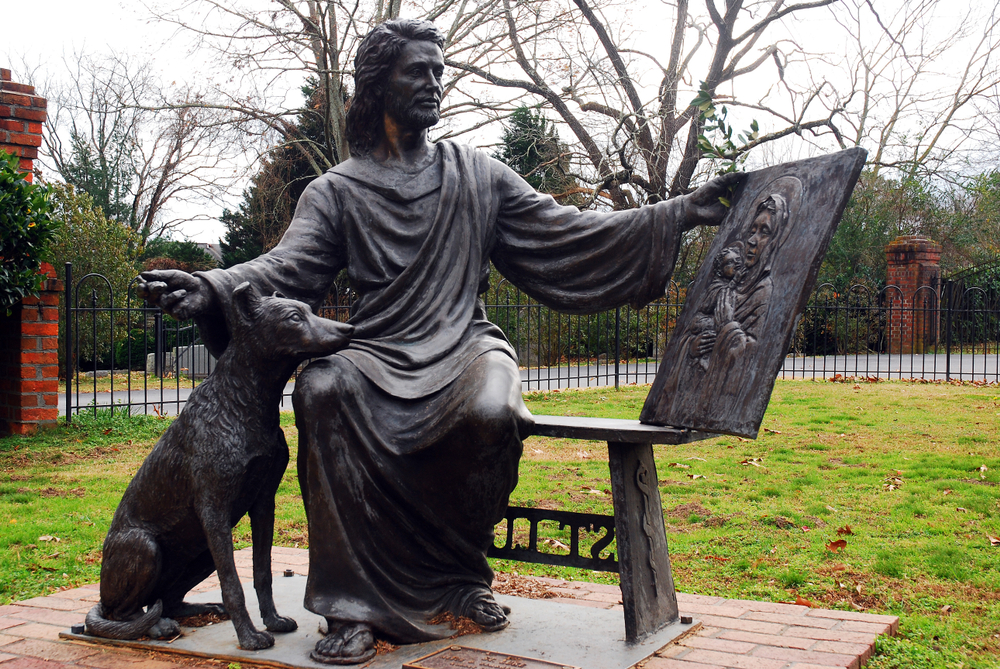 Occoquan
Situated on the banks of the Occoquan River this small town in Virginia has a population of less than 1,000 and just oozes charm. Named from an Algonquian Indian word meaning "at the end of the water the town was founded in 1765 with the construction of grist mills and tobacco warehouses.
In fact, Occoquan was home to the first automated grist mill. Now it's more of an artists' community with brick sidewalks lit by old-fashioned gaslights.
The historic town square covers six square blocks and is home to over 100 shops and restaurants. This is an easy town to explore with lots to offer.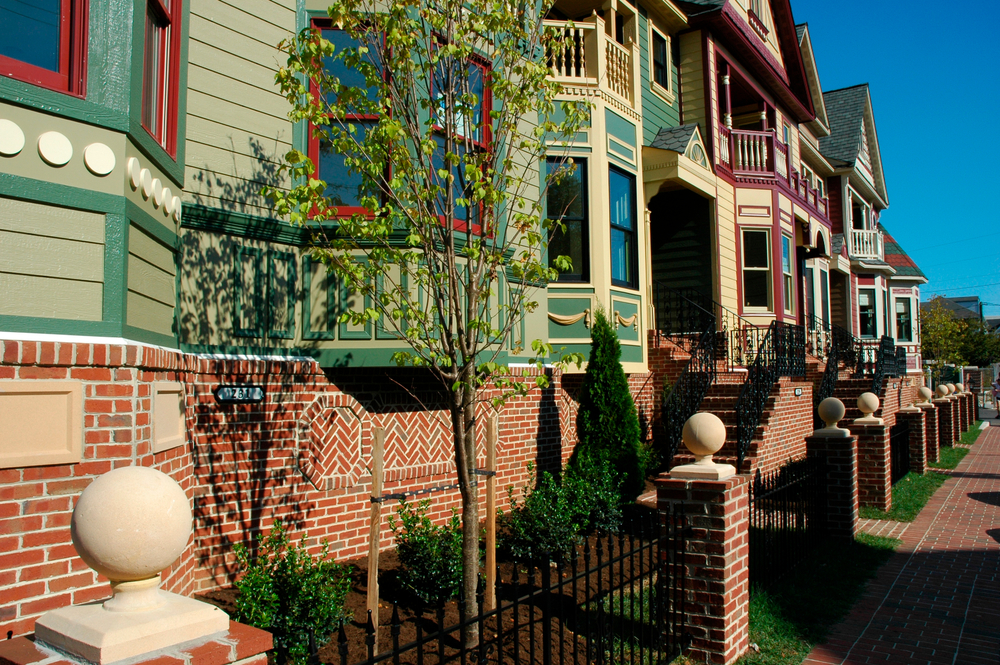 Warrenton
Named after Revolutionary War hero, General Joseph Warren this town is the perfect blend of old and new. The small town in Virginia has everything you could possibly want and then some.
The jailhouse and courthouse dating from 1790 have both been beautifully preserved and now serve as museum buildings. You can even step inside the original jail cells.
In town, you will also find lots of local artisans, shopping, and restaurants. Out of town, you will find mountains, caves, and civil war battlefields.
A great small town if you like a bit of everything.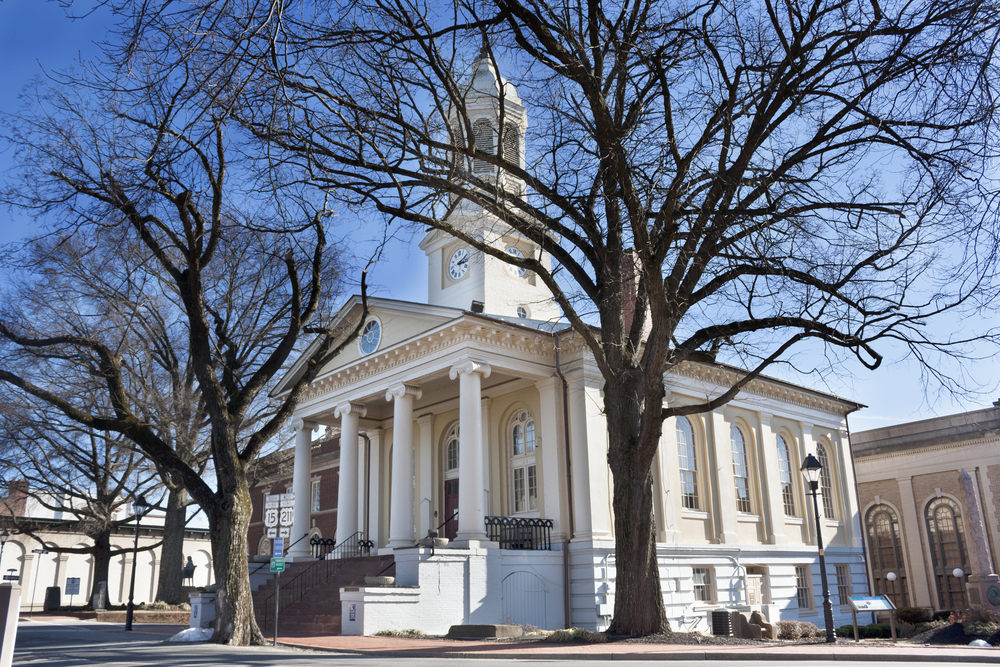 As you can see when it comes to small towns in Virginia there really are so many to choose from. Whichever one of these beautiful towns you visit we know you will have an amazing time.
Virginia really is an incredible state with lots to see and do and has some of the cutest and historic towns in the states. If you visit one of these please come back and let us know how it goes. And if we have missed off your favorite small towns add it in the comments so everyone can see.