So you're looking to visit some cities in the South? Well, you have come to the right place! The south of the US is one of the prettiest places in the entire country and there is something for everyone to do!
The southern US is absolutely filled with so much history, from civil rights moments to being the home place of American presidents. But one things is for certain; each southern US city has its own specific charm that is bound to be calling your name!
Whether you want beautiful gardens and stunning architecture, to learn about southern US's dark history, or explore the haunted streets of some of America's oldest cities, we know there will be city that is right for you in our list!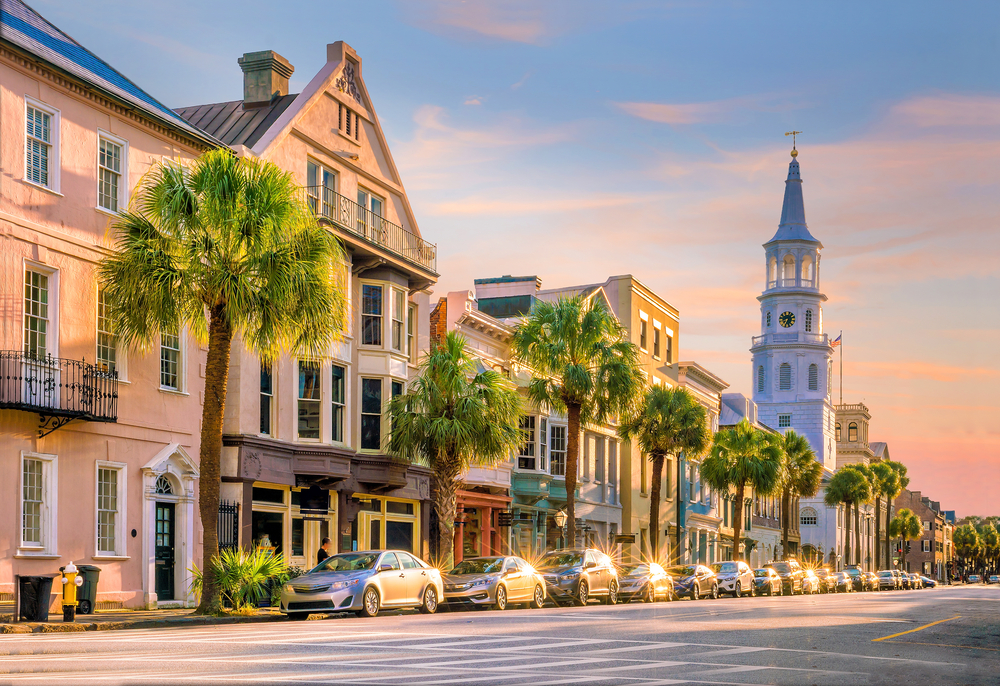 Savannah, Georgia
If you're a fan of history, beautiful parks, and antebellum architecture, then Savannah is definitely one of the cities in the south that you should visit!
Savannah is actually the oldest city in Georgia, and with it comes so much character. In the historic district, you will find cobblestoned squares, horse-drawn carriages, and the beautiful Gothic-Revival Cathedral of Saint John the Baptist. We also recommend stopping by Forsyth Park, its such a gorgeous beauty spot!
Cities in the south are notorious for being haunted as they are some of the oldest in the US, and Savannah is no exception. There's numerous accounts of haunted happenings and ghost stories in Savannah, there's a lot of ghost tours that are sure to send a chill down your spine.
If you're looking for some fun things to do on your trip to Savannah, we have written a blog post on 17 things to do in Savannah – there is something for everyone on the list!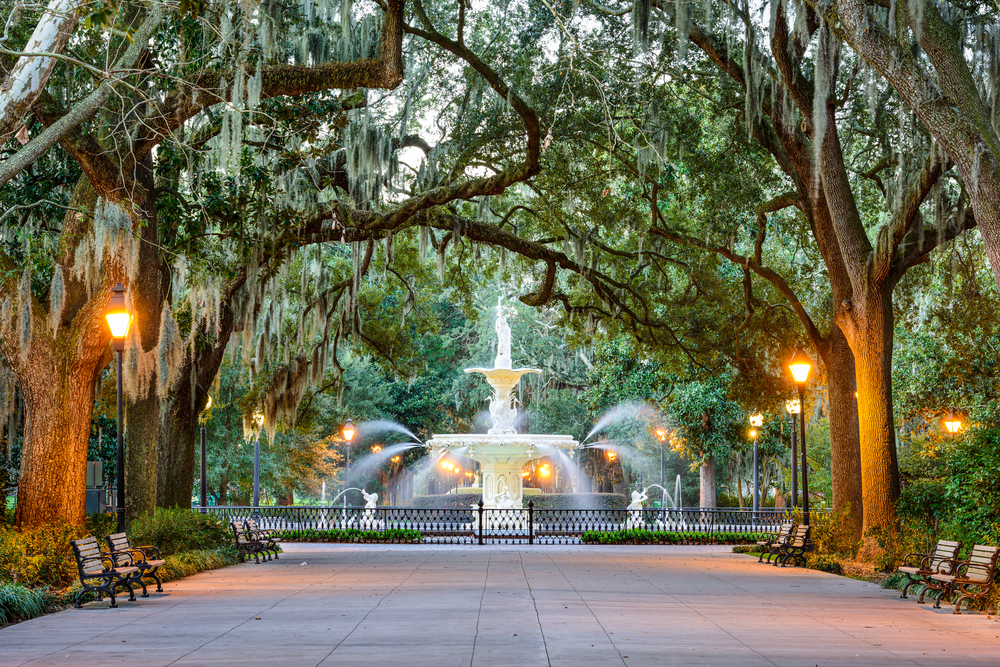 New Orleans, Louisianna
We absolutely LOVE New Orleans, it is definitely one of the most popular and vibrant cities in the south. With an extended history of art, music, and culture, it's definitely hard to not fall in love with New Orleans!
NOLA is known for its Jazz and there are always street musicians playing in Jackson square. This is one of the cities in the south where the nightlife never seems to stop, so if you're a fan of always being on the move, then NOLA is definitely the city for you! There are so, so many things to do in New Orleans that we could talk forever! We've narrowed down our favourite things to do in New Orleans, all of which should definitely be on your bucket list!
If you are a foodie, you will also love New Orleans. This southern city has a ver large and active black community and because of this there are over 80 black-owned restaurants in the city. We've created a blog post of some of our favorite black owned restaurants in New Orleans here.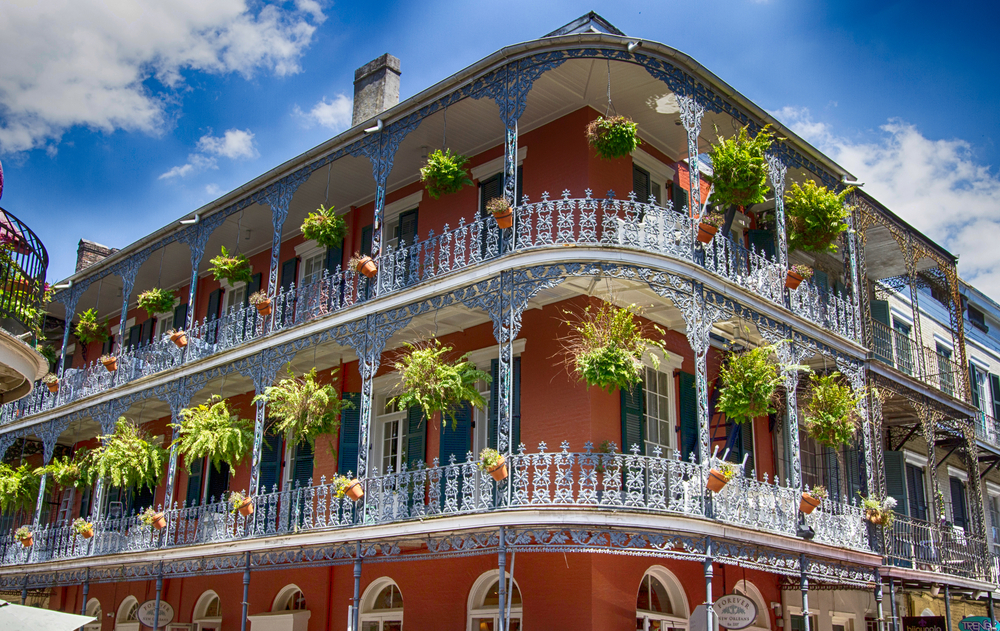 Saint Augustine, Florida
If you are a fan of all things haunted, then Saint Augustine is definitely one of the cities in the south that you should visit! Being the oldest city in the US with over 500 years of history, it comes as no surprise that it's known as one of the most haunted places in the US.
Saint Augustine ghost tours are known to be some of the best in the country, and we have curated a list of some of the best ghost tours.
But don't worry! If ghosts aren't your thing there are still a tonne of activities for you to enjoy! Saint Augustine is home to the oldest lighthouse in Florida and is definitely a must see. There's also a number of different tours, museums, and parks for you to visit. If you're interested in learning more about what one of the oldest cities in the south has to offer, you can read our top picks of things to do in Saint Augustine post.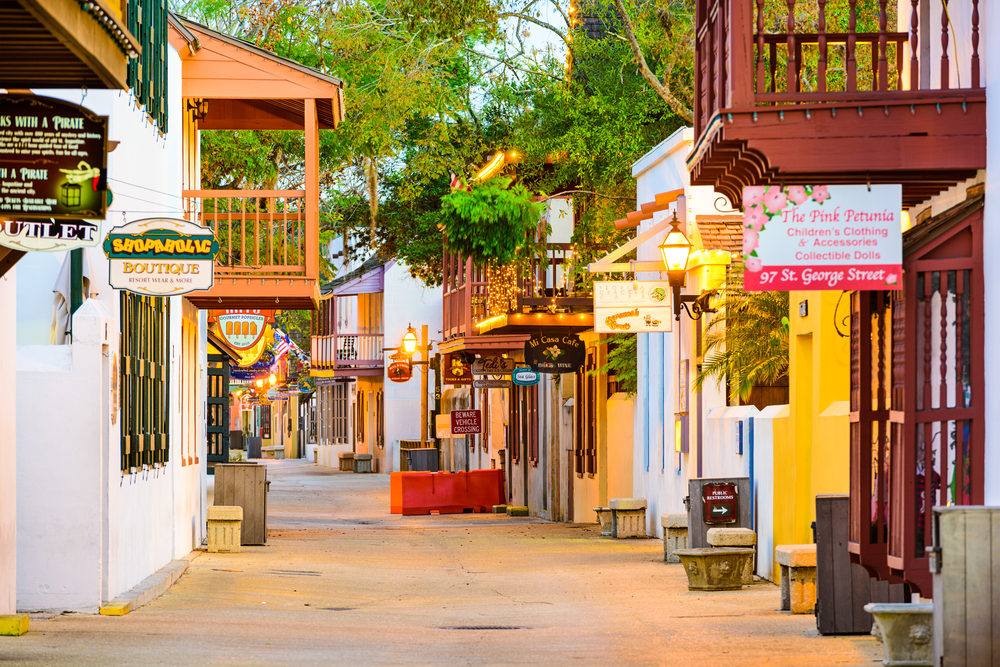 Charleston, South Carolina
If you're in search of that beautiful southern charm, then this is definitely one of the cities in the south that you should put on your bucket list!
Charleston is often referred to as Savannah's 'sister city' as they are similar in many aspects. They both have long histories dating back to the 1600-1700s. Both cities have beautiful cobbled streets, horse-drawn carriages, and antebellum architecture. If you want to know which of these southern cities is right for you, you can read our blog post here.
Rainbow Row is a particularly beautiful street to visit in Charleston if you're a fan of architecture, and we really recommend to the Charleston Tea Garden for a good day out. If you're looking for more fun things to do in Charleston, we have written an entire blog post of some super unique to do.
The french quarter of Charleston is particularly picturesque, but it is important to remember that Charleston has a dark past in terms of slavery. You can learn all about Charleston's history with African-American slavery in the Old Slave Mart Museum.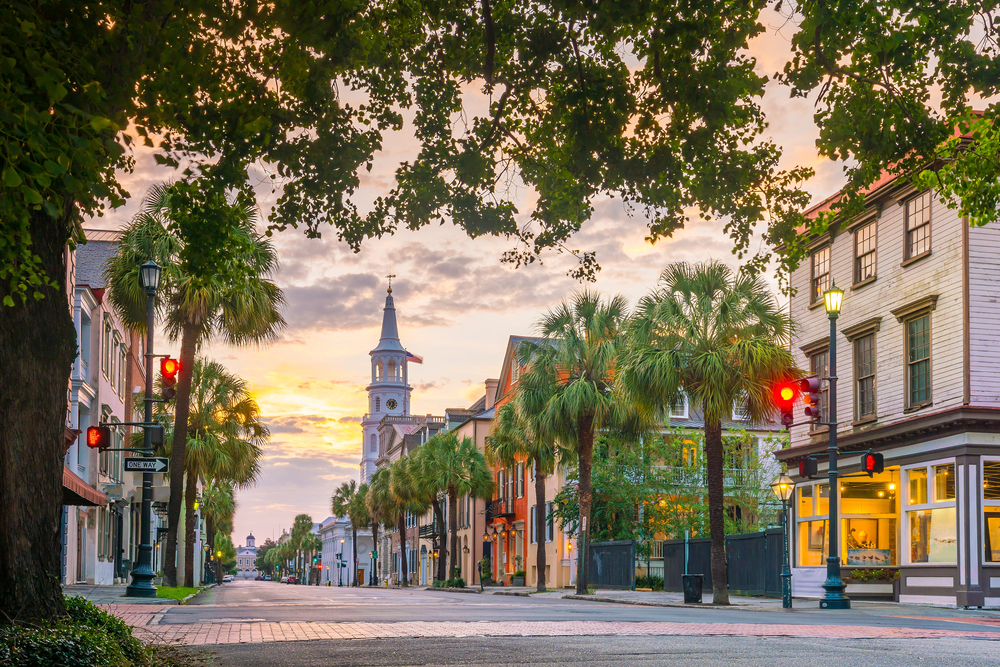 Macon, Georgia
Nestled right in the centre of Georgia, you will find the 'soul of Georgia', also known as Macon.
This is one of the cities in the south which is known for its Native American history. Macon is home to the Ocmuglee Mounds National Historical Park which has over 2,000 artefacts. In September, there is also the Ocmuglee Indian Celebration which is one of the largest gatherings of Native Americans in the southeast!
There is always something going on in Macon, it's a very alive city! Whether it be the Cherry Blossom Festival in March where over 300,000 cherry trees will be in full bloom, or the multiple Farmers and Crafts Markets. There is a real sense of community in this southern city, we know that you will call in love with it!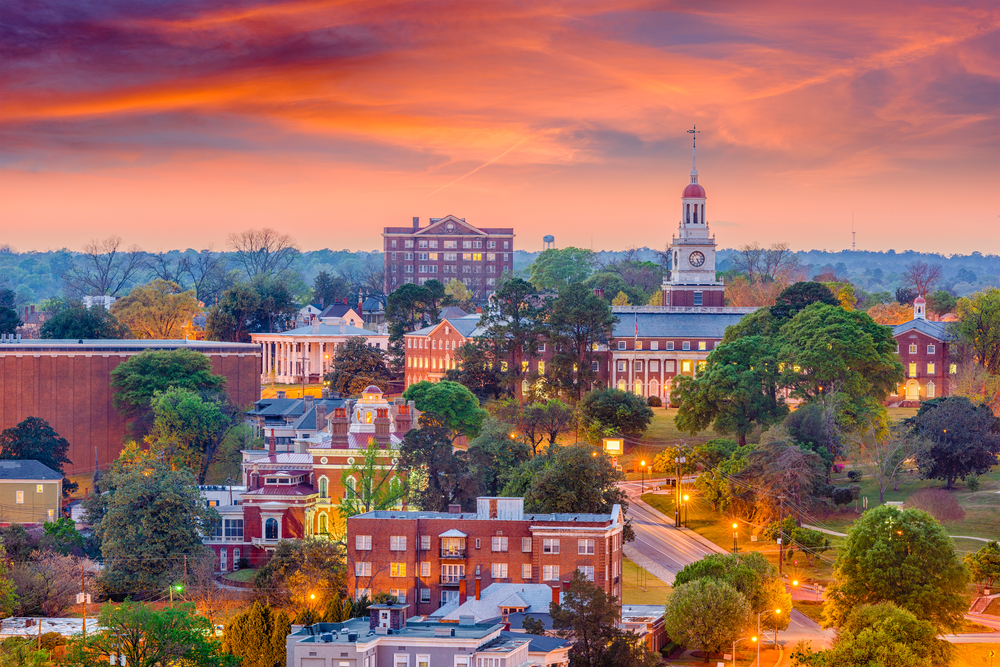 Asheville, North Carolina
Located in North Carolina's Blue Ridge Mountains, Asheville is definitely one of the cities in the south you should visit if you are a lover of art, as Asheville is known for its vibrant art scene. The 19th Century Biltmore estate displays of artwork by the likes of Renoir.
In the Downtown Art District, you will find many different galleries and museums for you to browse through. There are also a LOT of amazing restaurants for you to choose from – so many in fact that it can get overwhelming! You can check out our lists of the best restaurants in downtown Asheville here.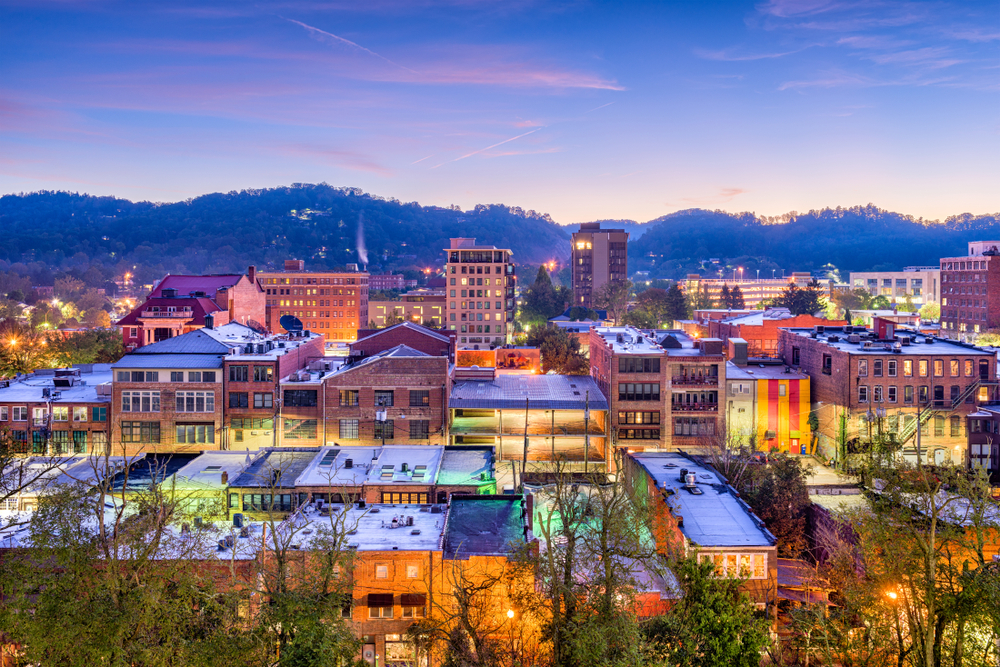 San Antonio, Texas
San Antonio is one of the most populous cities in the south, it's actually the seventh most populated in the entire united states!
San Antonio has a rich colonial history, with The Alamo marking the the infamous 1836 battle for Texan independence from Mexico. The Alamo is actually an 18th century Spanish mission and fort preserved as a museum which you can visit.
One of the most popular places in San Antonio has to be the River Walk which is a miles long promenade lined with cafes and shops – it's also super pretty too and the largest urban ecosystem in the nation! It's tucked away below street level, which makes it a much more serene and peaceful way to navigate San Antonio.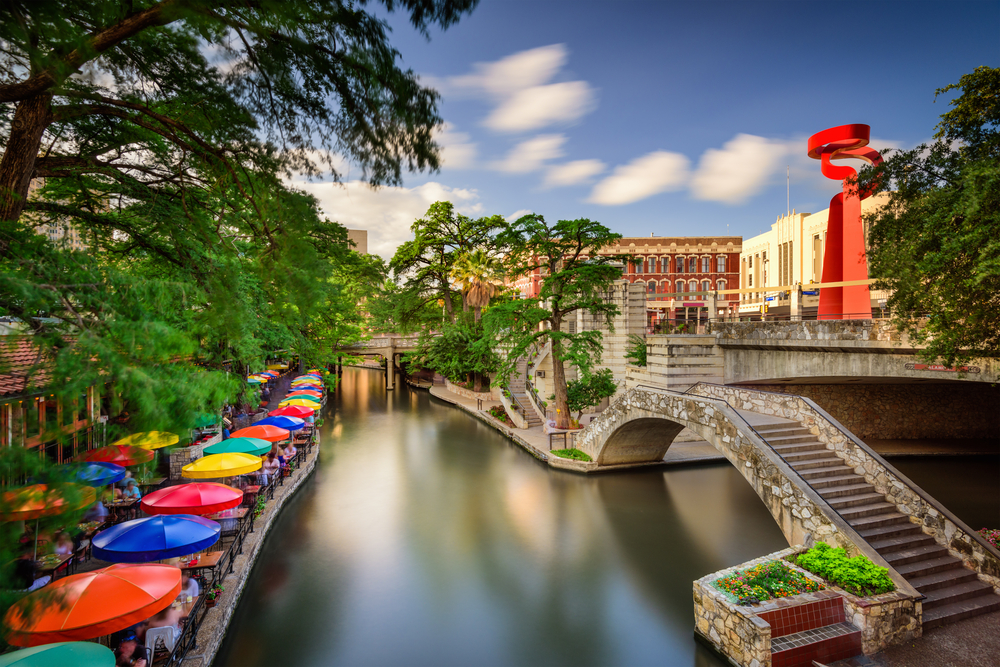 Nashville, Tennessee
When you think of Nashville, you are bound to think of epic country music. For this reason, Nashville has to be one of the most iconic cities in the south! It's home to some of the most legendary country music venues including the Grand Ole Opry House.
Popular museums such as The Country Music Hall of Fame and Museum and The Johnny Cash Museum are both located in Nashville.
Nashville is also a great southern city to visit if you're a foodie, as Nashville is known for its fried chicken! The original Hattie B's is a family run chicken stand which became so popular that there are now new locations throughout the south! We recommend The Hot Chicken Sandwich – it is SO GOOD.
If you're looking for other food cities in southern US, check out our blog post.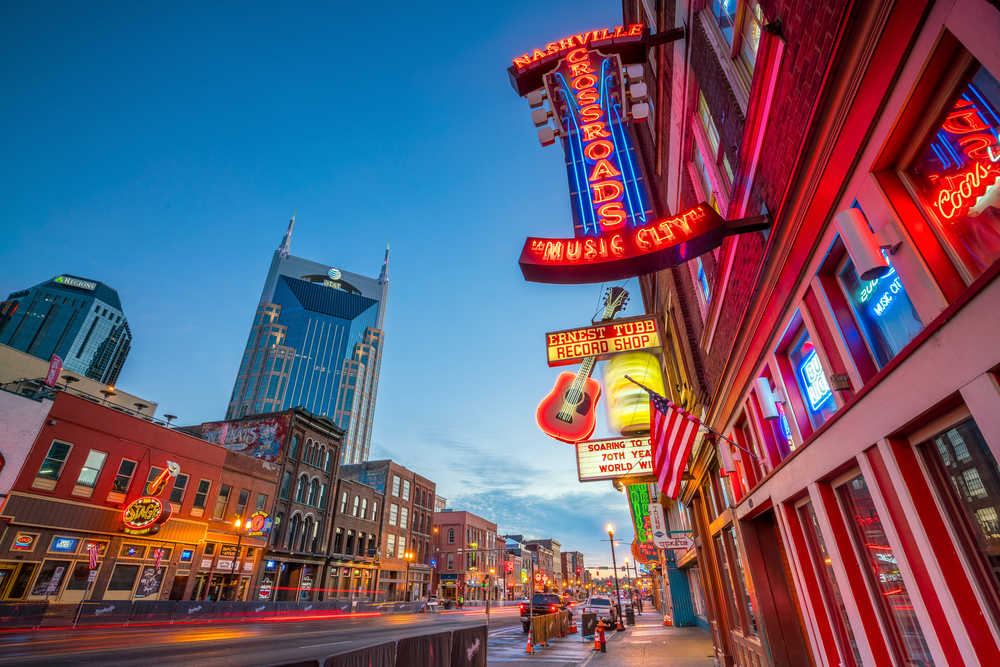 Birmingham, Alabama
Birmingham is one of the cities in the south that has a lot of civil rights history, much like the whole state of Alabama.
1963 was a very dark year for Birmingham. Peaceful Civil Rights demonstrators faced police dogs and fire hoses in a battle for freedom and equality. Images of these scenes were published in print and television news around the world and caused public outrage. Later that same year, four girls died in the bombing of Sixteenth Street Baptist Church. These events produced political pressure that helped ensure the passage of the Civil Rights Act of 1964.
You can honor the civil rights history in Birmingham by visiting The Birmingham Civil Rights National Moment. You can also visits places of importance during the civil rights revolution such as Kelly Ingram Park and the A.G Gaston Motel where civil rights activists organized, held meetings and press confrences.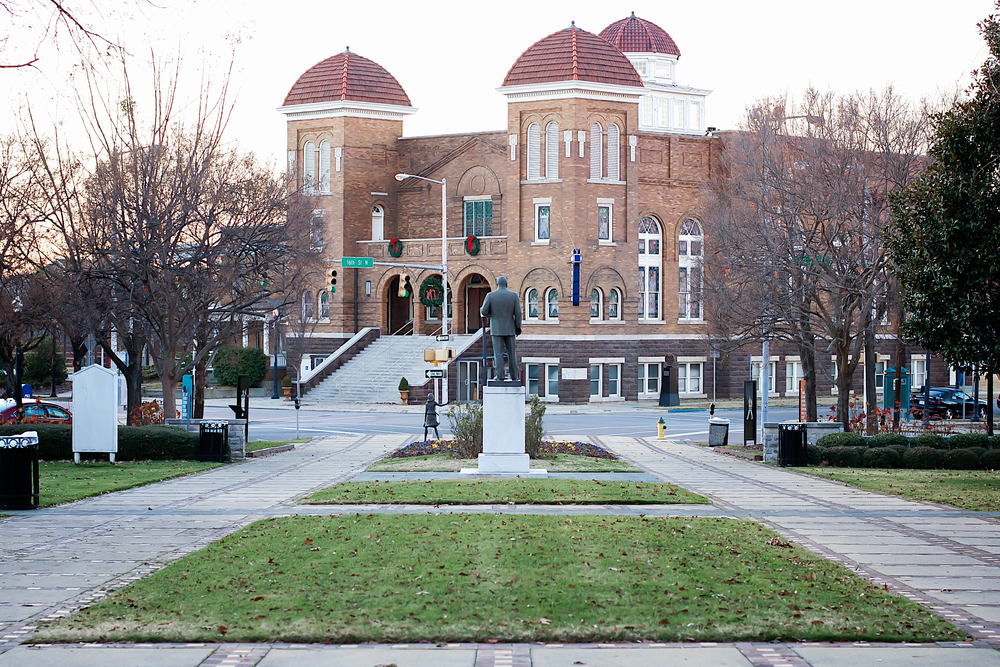 Little Rock, Arkansas
Little Rock is the capital of Arkansas and is located on the Arkansas River.
This is one of the cities in the south that is tied to a president of the united states! Bill Clinton, the 42nd president of the united states is from Arkansas and Little Rock is home to the William J. Clinton Presidential Library and Museum, which has as replica of the Oval Office.
MacArthur Park is a well known beauty spot in Little Rock which is the perfect place for a sunny day picnic by the pond with family or friends after a day of checking out the art in the Arkansas Art Center.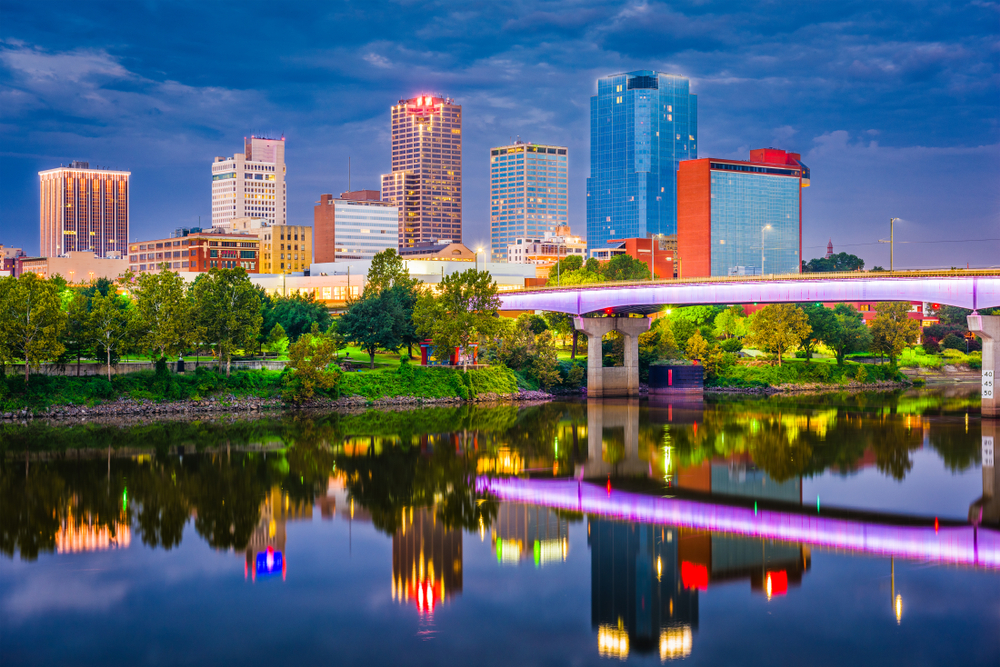 Jackson, Mississippi
Jackson is one of the cities in the south where thee are so many different things to do that there is something for everyone.
If you're a fan of learning about history and new things, then Jackson is the city for you as there are multiple museums for you to choose from. There's the Mississippi Museum of Natural Science in LeFleur's Bluff State Park, the Mississippi Museum of Art, the Old Capitol Museum, Mississippi Cilvil Rights Museum, and many more!
The statewide Mississippi Freedom Trail runs through the city and is well worth doing as as it encompasses a number of historical sites that were significant in the civil rights movement.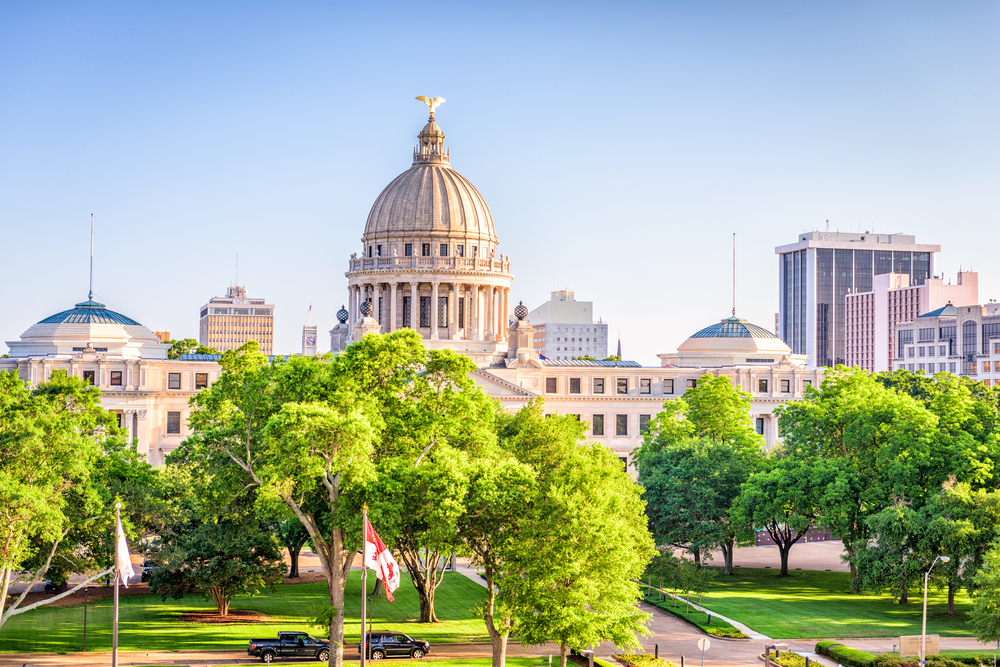 Lynchburg, Virginia,
With beautiful views of the Blue Ridge and Appalachian mountains, Lynchburg is one of those cities in the south that you don't want to miss!
Even though Lynchburg is a small city, it makes for it with character. There is a real Old South atmosphere about Lynchburg, there's gorgeous historic buildings, and five of the districts are on the National Register of Historic Districts. On top of that, Lynchburg served as the official ending place of the civil war, meaning there is a tonne of history at this city in the south, too!
Lynchburg is great for explorers as there is a wide variety of trails for you to discover. There's over 40 miles of urban trails that wind through the city, including the Blackwater Creek National Trail that crosses the James River.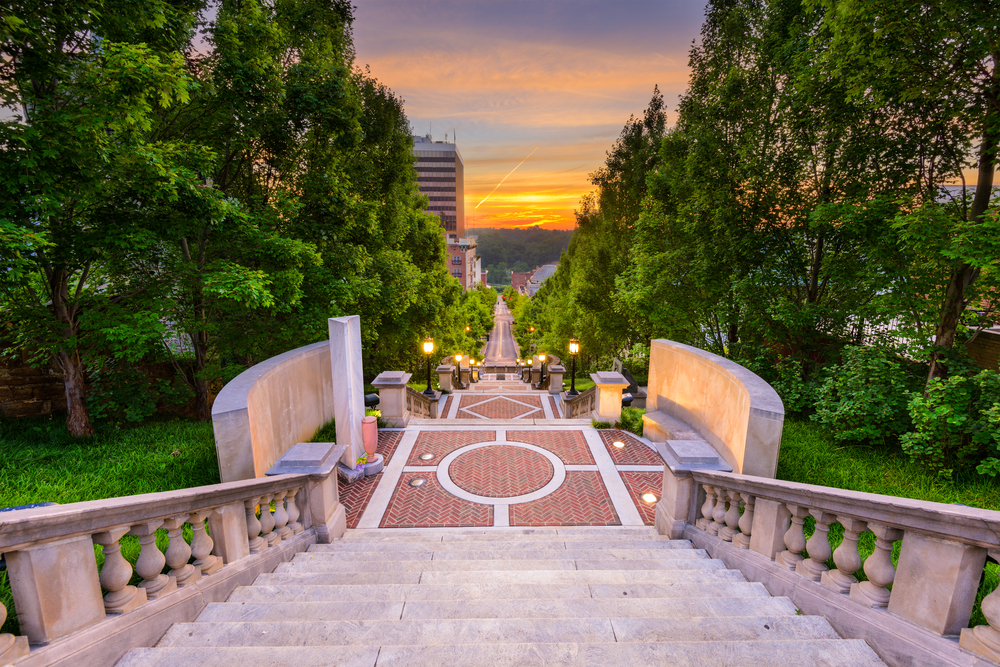 Lexington, Kentucky,
Even though the capital of Kentucky is just 30 miles away, Lexington is one of the cities in the south that you really shouldn't pass up.
You may know Lexington as being the home of Keeneland's Race Course, but there is so much more to lexington than just that! Lexington is where you want to be if you enjoy nightlife as there are no end of amazing cocktail bars, distilleries, and live music venues. Lexington is famed for its bourbon and brewgrass afterall!
If you're a fan of distilleries, then you should definitely check out the Castle and Key Distillery, which is Kentucky's first distiller is Kentucky led by a female master distiller. The gorgeous gardens around the property are definitely worth seeing too!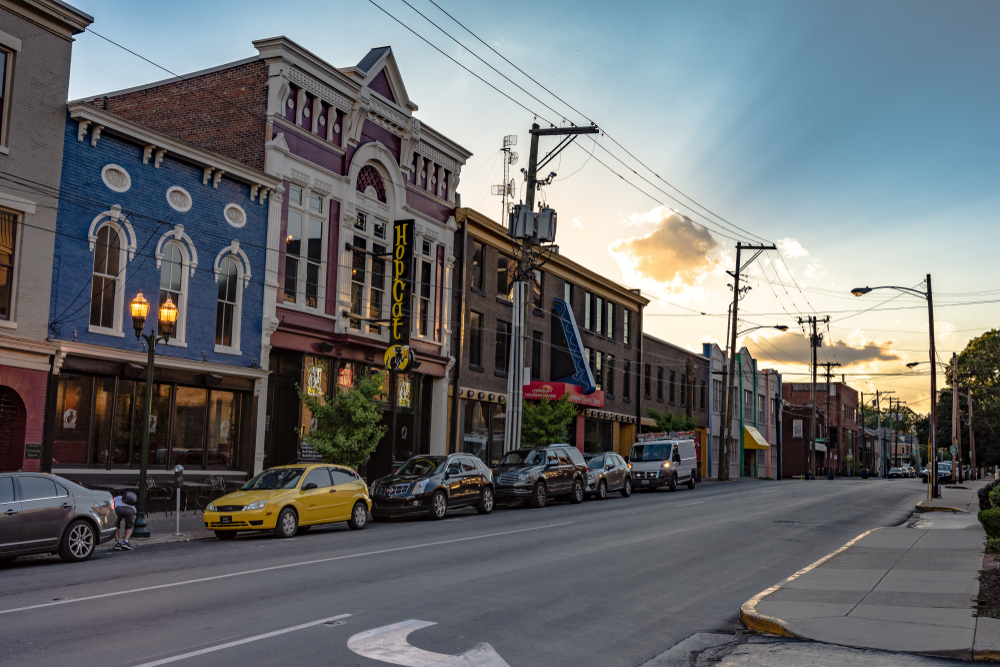 Wilmington, North Carolina
There's a reason why Dawson's Creek chose Wilmington to double as the fictional town of Capeside! This is one of the cities in the south which just oozes southern charm.
If you're interested in a full list of Dawson's Creek filming locations, Wilmington have a blog post showcasing the locations used and where to find them.
Even though Wilmington is a port city, it is home to one of the most beautiful gardens in southern us! Airlie Gardens is 67 acres of formal gardens and wildlife. There's also 10 acres of lakes and more than 75,000 azaleas!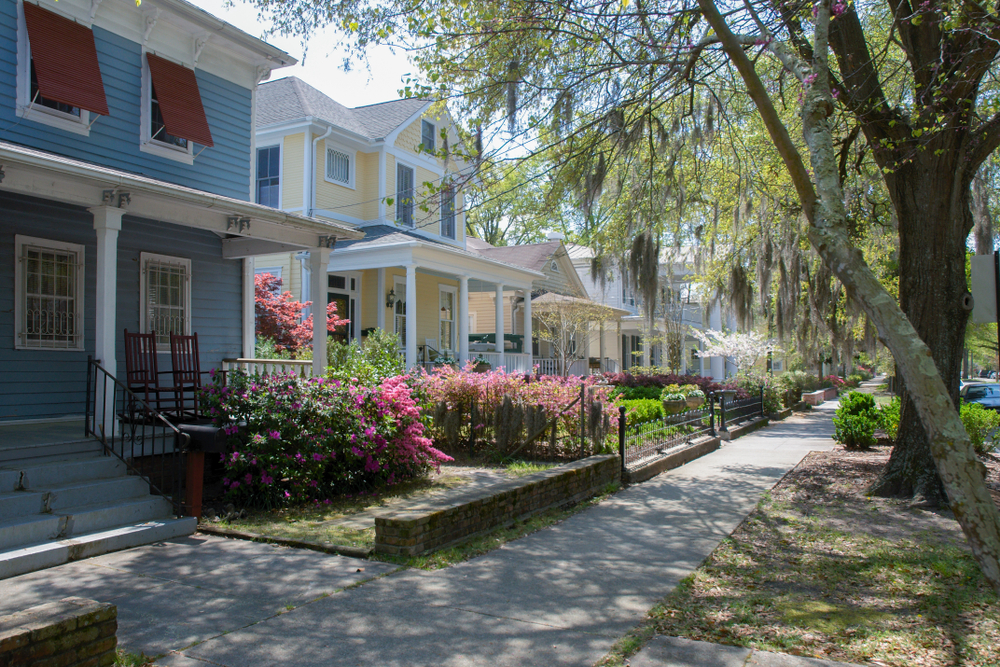 And that is our list of the prettiest cities in the south! We hope you have found a city to your liking and hope that uour enjoy your trip to wherever you decide to go!