So you're looking for southern national parks in the US? Well, look no further we've got you covered! I'm born and raised in the South and truly believe that national parks in the South are some of the most beautiful that the US has to offer!
From Alabama to Florida, we have tried to keep a wide variety to suit your wants and needs out of a national park. We truly believe that all of these should be on your bucket list as they are so beautiful in their own way!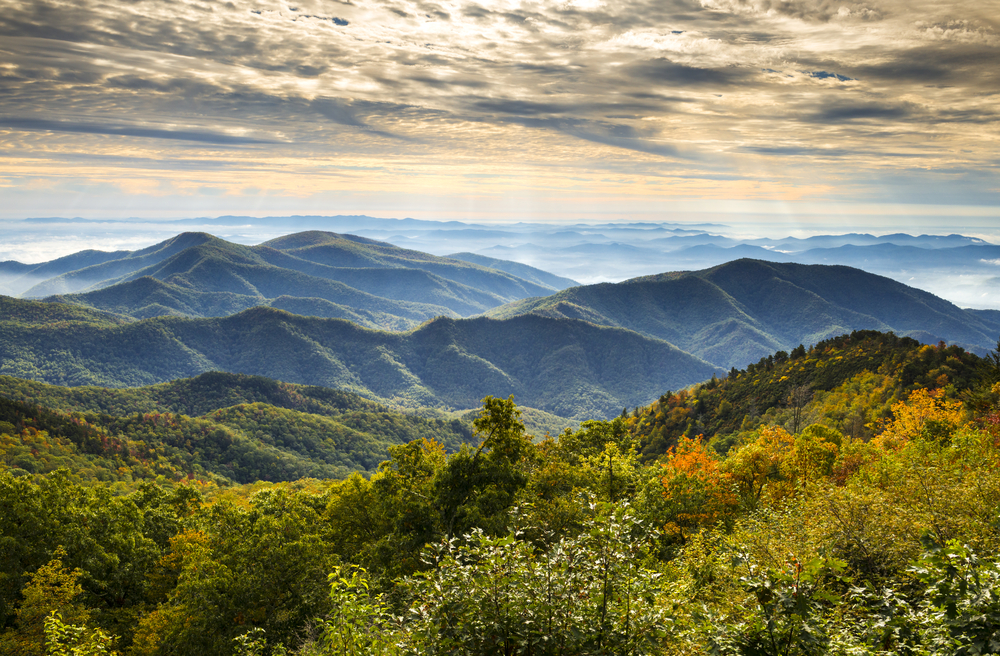 1. Dry Tortugas in Florida
We LOVE Dry Tortugas in Florida, it's one of the best southern national parks if you're wanting to see some beautiful marine life – its the home to the only tropical reef in the states!
The Dry Tortugas are a group of tropical islands located in the Gulf of Mexico, just 70 miles out of Key West. The 100-square mile park is probably best known for Fort Jefferson.
The Fort is named after Thomas Jefferson and was a place where soldiers served and died. The surrounding waters have tales of pirates and treasure and in 1985, $450 million in silver and gold was salvaged from the area!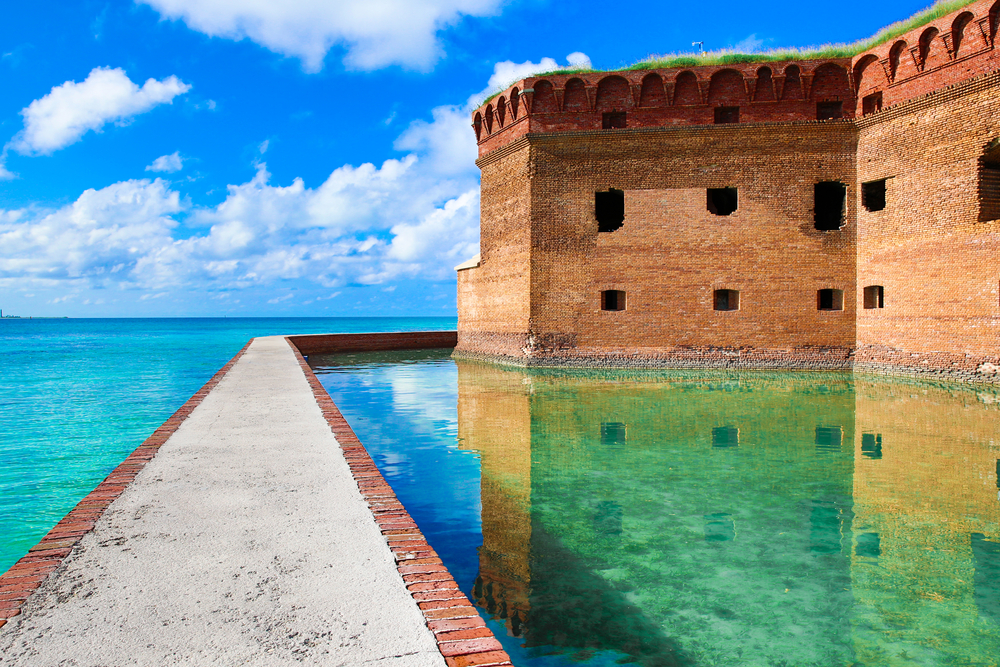 2. Hot Springs National Park, Arkansas
If you want to visit one of the best hot springs in the US, then this is the southern national park for you!
The 4,000 year old spring water is protected, but you can still drink it! You can totally see why it's protected because it is so, so beautiful!
But if you like soaking in springs water, don't worry! You won't be missing out here as you can take a dip in the natural, thermal hot springs from inside the historic bathhouses.
There's a number of other things for you to enjoy here, such as the Fordyce Bathhouse Museum to learn about the history of the place, and The Hot Springs Mountain Tower will provide you with some of the best views that national parks in the south have to offer!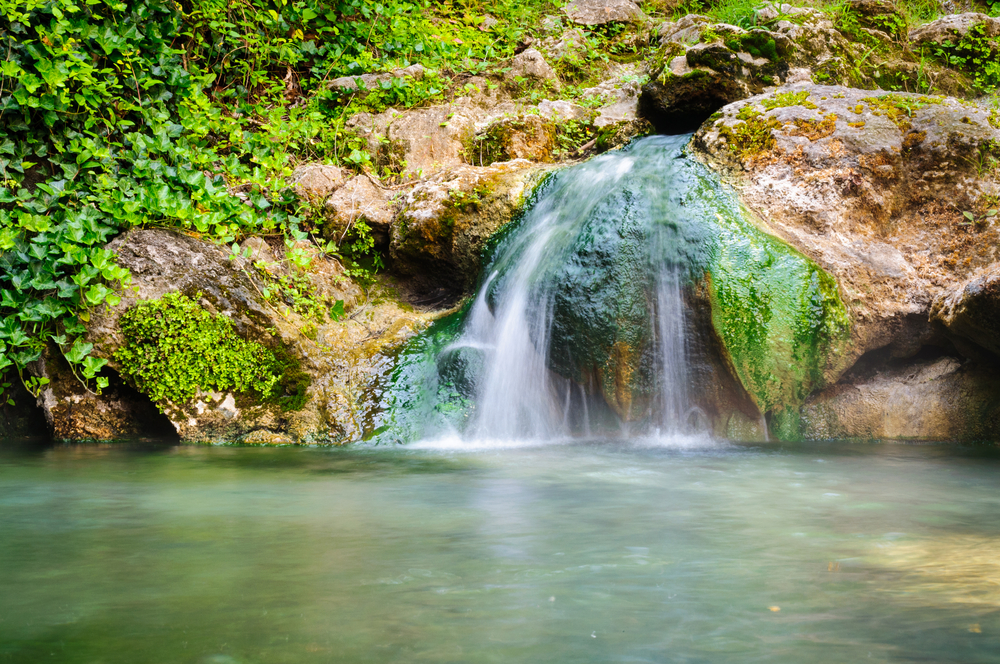 3. Mammoth Cave National Park, Kentucky
Now, this is a southern national park to get excited about as it's so much fun!
The Mammoth Cave National Park is home to the worlds longest known cave system. There are so many things you can do here, from tours to kayaking, boating and horseback riding!
We highly recommend doing a cave tour as the save system really is a sight to behold! The tours will highlight the historical features of the caves as you're guided by a ranger.
As well as having two restaurants and an ice cream parlour, there's also multiple campsites if you fancy doing a little weekend getaway!
if you're interested in more southern getaways, you can check out our blog post here.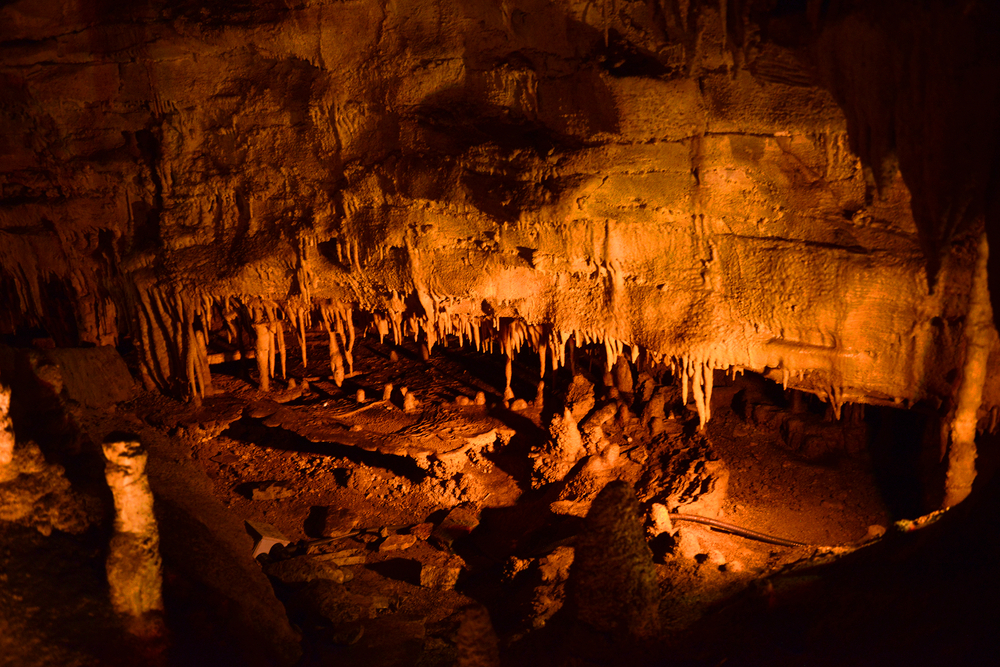 4. Great Smokey Mountains National Park, Tennessee
The Great Smokey Mountains are not only one the most popular southern national parks, but also in the whole of the US!
The park spans for over half a million acres and really shines during fall, when the landscape comes alive with oranges and yellows.
This really is the perfect place to go if you love nature as you can spend hours hiking the gorgeous trails and spotting wildlife – you may even spot some black bears.
This is another southern national park that you can go camping in, but if that's not your thing, there are a few small towns on the outskirts of the park, such as Gatlinburg or Pigeon Forge, that you can stay in.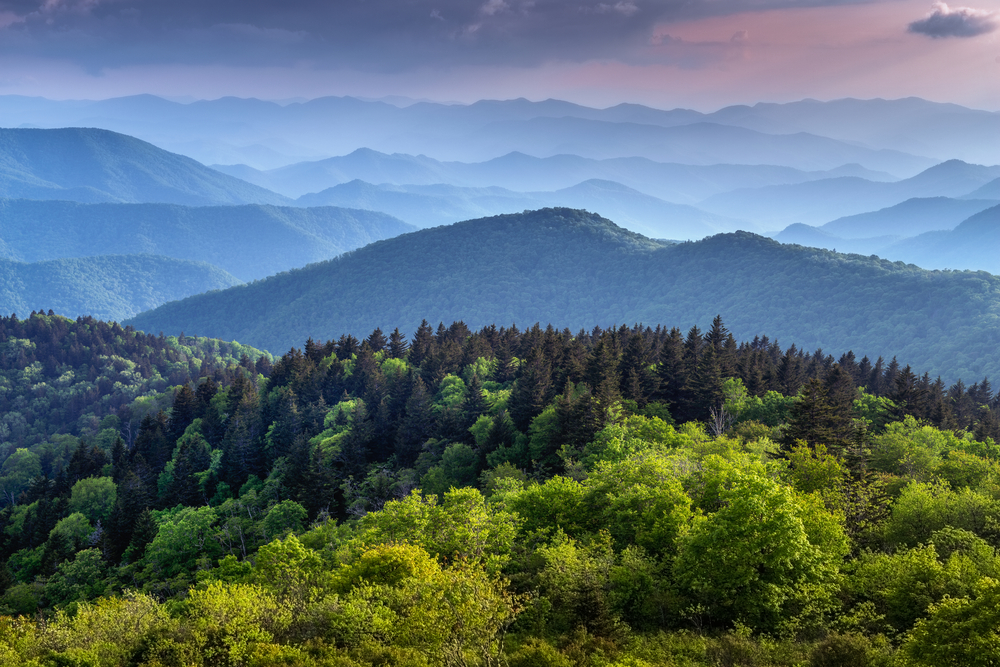 5. Big Bend National Park, Texas
This national park in the south actually borders with Mexico, so take your passport with you if you fancy exploring some small towns on the border!
If you're a fan of the desert and mountain landscapes and the epic views that they provide, then this is the southern national park for you.
Big Bend not only has some epic photograph opportunities, but also has one of the best hiking trails. Santa Elena Canyon has a two mile round trip which has some of the most amazing views.
If you love hot springs as much as us, then you will be excited about the Hot Springs Historical Trail by the Rio Grande for a soak!
There are some epic places to see in the south. If you're interested in exploring beyond national parks, then we have an entire blog post for you to read.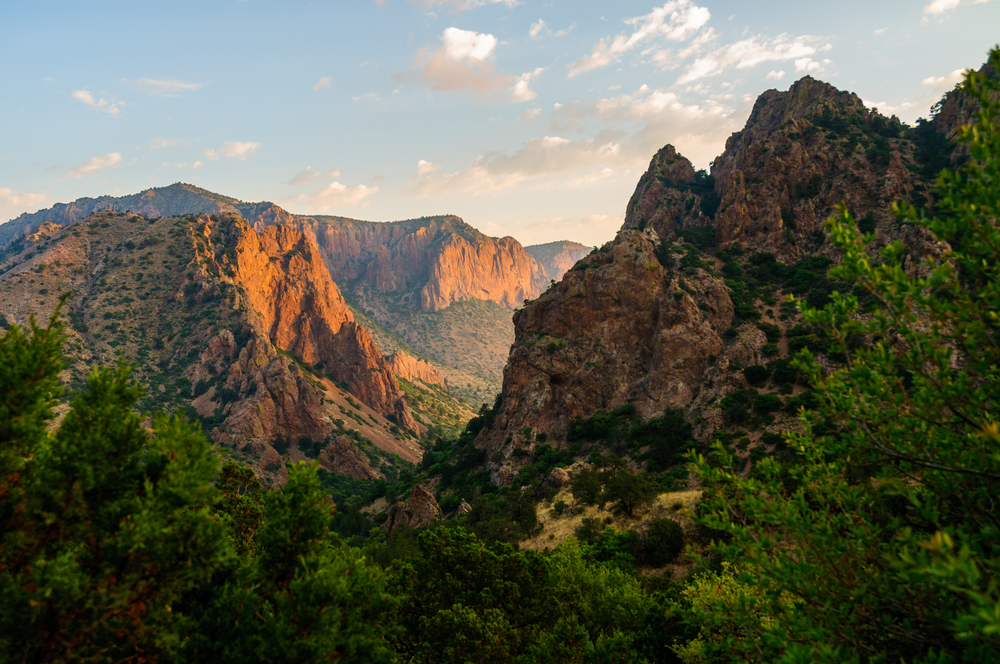 6. Shenandoah National Park, Virginia
This souther national park will truly take your breath away!
Shenandoah is one of the few national parks in the US that allows pets, so you and your furry friend will be allowed to explore the beauty of this place!
This national park in the south is the perfect place to go if you really feel like you just need to escape the worries of the world for a little while. With over 500 miles of trails and 101 miles of Appalachian trail, it will be super easy to forget that anything else exists here.
On your hike, expect to see a tonne of wild flowers, cascading waterfalls, an abundance of wildlife (including black bears!), and of course, beautiful views.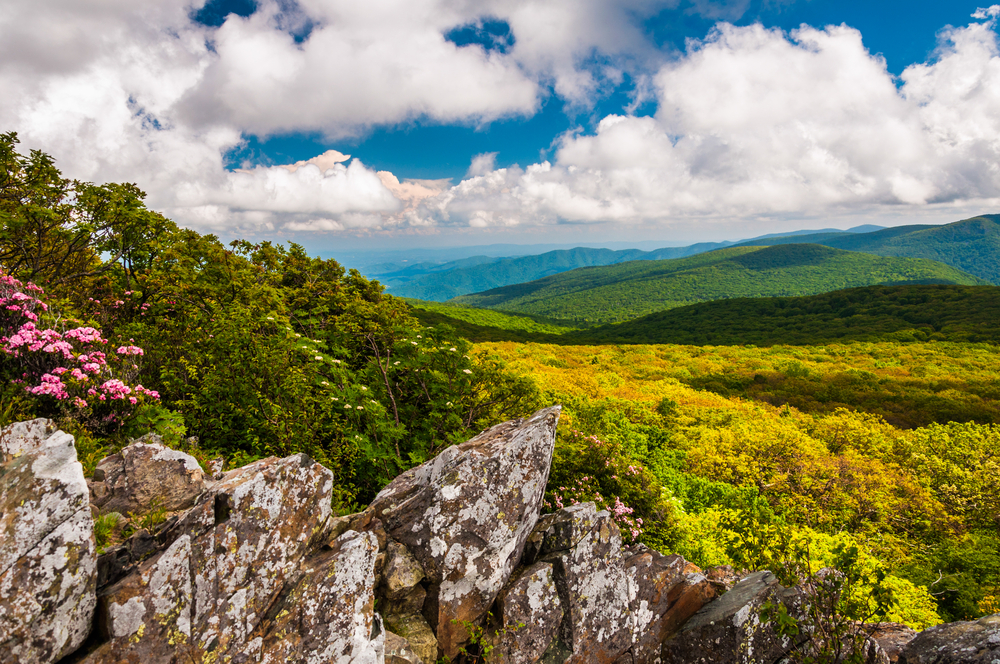 7. Little River Canyon National Preserve, Alabama
Located on top of Lookout Mountain near Fort Payne, this southern national park protects what some say is the longest mountaintop river, the Little River.
There's a lot to do at Little River Canyon National Park, you can even go swimming here! You can also go fishing, climbing, and whitewater paddling.
With over 26 miles of trails from scenic river-side hikes to more advanced ones that lead down to the canyon, you will not run out of things to do here! There is something for everyone.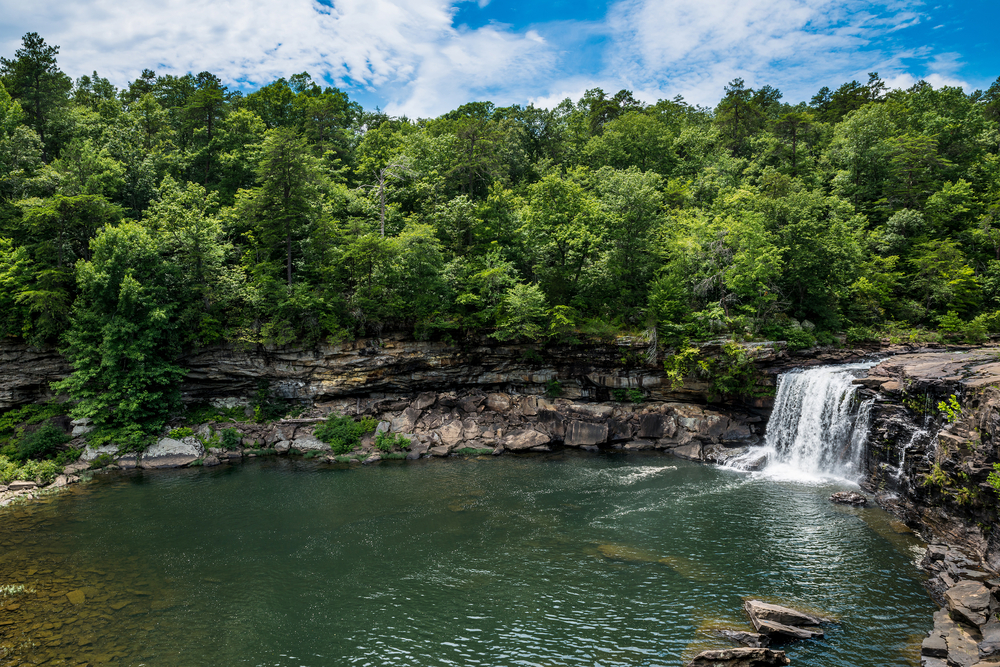 8. New Orleans Jazz National Historical Park, Louisiana
This is definitely a different type of national park in the south to visit!
If there is one thing that New Orleans and Louisiana is known for, it's jazz music. The New Orleans Jazz National Historical Park was established in 1994 to celebrate the evolution and history of jazz music in the region.
The park is located super close to the iconic French Quarter, and the entire 4-acre park is dedicated to the preservation of the culture and history of New Orleans.
In the park, you can find the Louis Armstrong Park, Visitor Center, and a concert venue.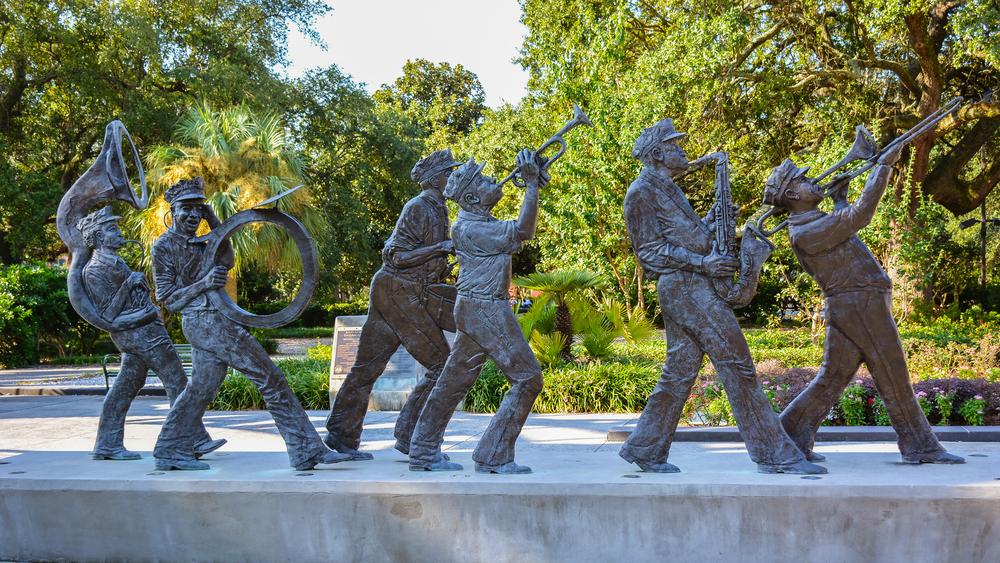 9. Gulf Islands National Seashore, Mississippi
The Gulf Islands National Seashore is actually along the Gulf of Mexico barrier islands of Florida and Mississippi, and it truly is like a secret paradise!
The Mississippi district of the seashore features everything from natural beaches, historical sites, wildlife sanctuaries, bayous, nature trails, and islands only accessible by boat.
So whether you want to work on your tan on one of the stunning beaches, or walk along one of the trails, there will be something for you to enjoy here – who doesn't love a good beach national park!?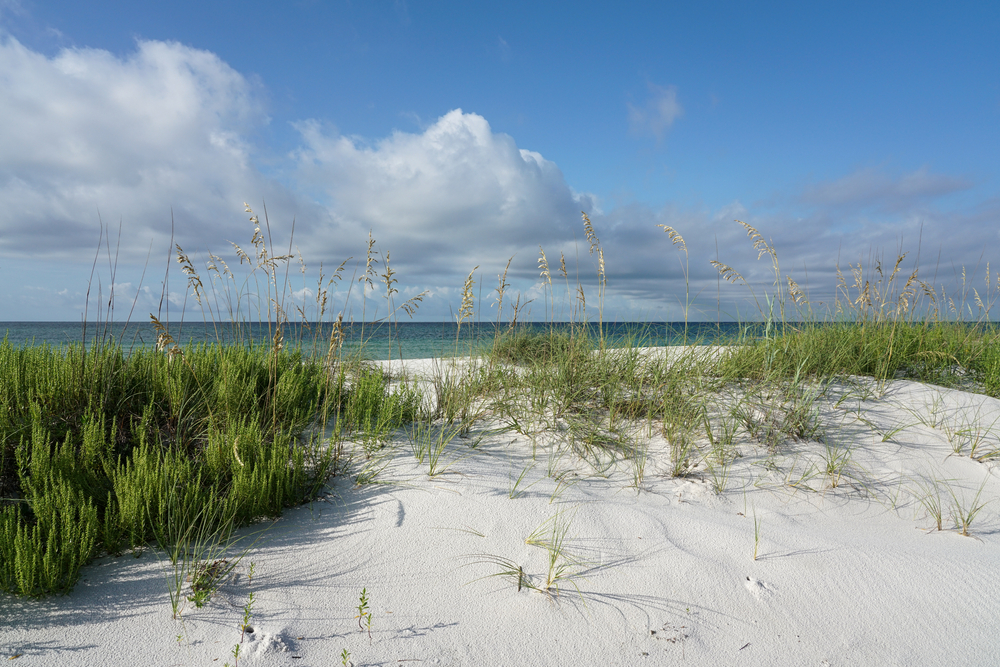 10. Congaree National Park, South Carolina
This southern national park spans across 26,00 acres and is located in central South Carolina, just 18 miles of the capital, Colombia.
This national park is special because it has the largest intact expanse of of old growth bottomland hardwood forest remaining in the southern US. it really does look like the forest should be in a fairytale – it looks almost magical!
You can explore this national park on foot or on water! There's over 25 miles of hiking trails and 2.4 miles of boardwalk. There's a marked canoe trail where you can explore Cedar Creek. You can either bring your own canoe or one can be rented in the Colombia SC area.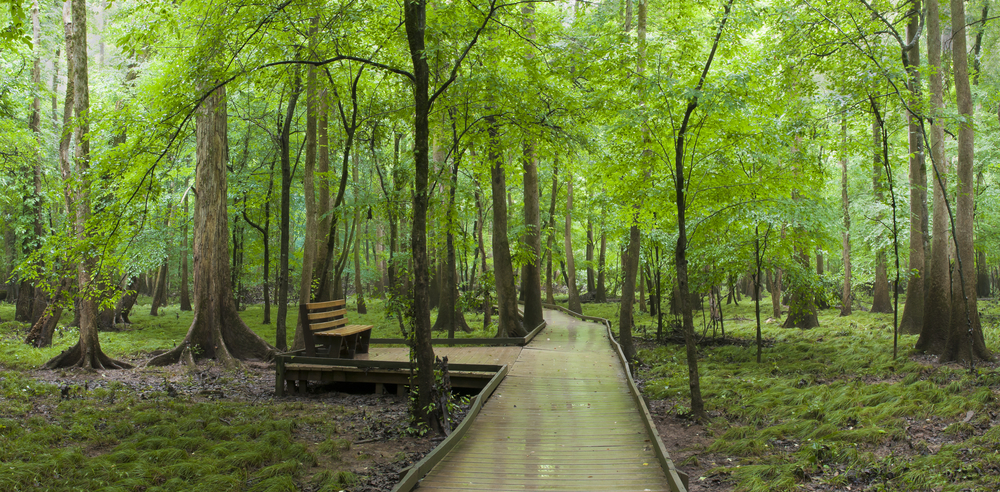 11. Blue Ridge Parkway, North Carolina + Virginia
The Blue Ridge Parkway covers most of North Carolina and into Virginia, with the highest peaks found here. The Blue Ridge is known for being one of the most beautiful wilderness in America, which includes the Blue Ridge Parkway, which is known as 'American's Favorite Drive'.
Whether you want to enjoy the scenery from the Parkway or hike one of the many trails, there is something for anybody's taste at this southern national park.
With over 300 miles of trails, multiple campgrounds, 13 picnic areas, and even music and concerts, we know you will have a great time here! Make sure to check out the Cutest Blue Ridge Mountain Towns to plan your stay!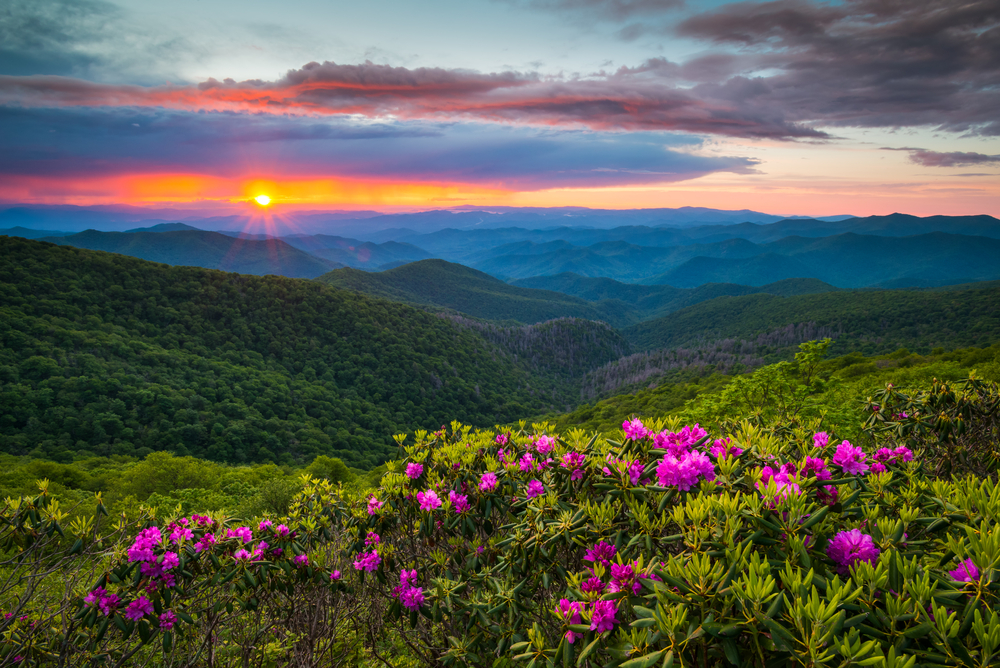 12. Everglades National Park, Florida
This southern national park is pretty special and one of our favourites!
The Everglades National Park is the largest subtropical wilderness in the United States and spans across 1.5 million acres!
The landscape is like no other, and the habitat includes a variety of rare and endangered species such as American crocodiles, Blue Herons, manatees, Florida panthers, and dolphins!
There's so many different activities to do in this southern national park! From biking, birdwatching, fishing, hiking, boating, and even kayaking!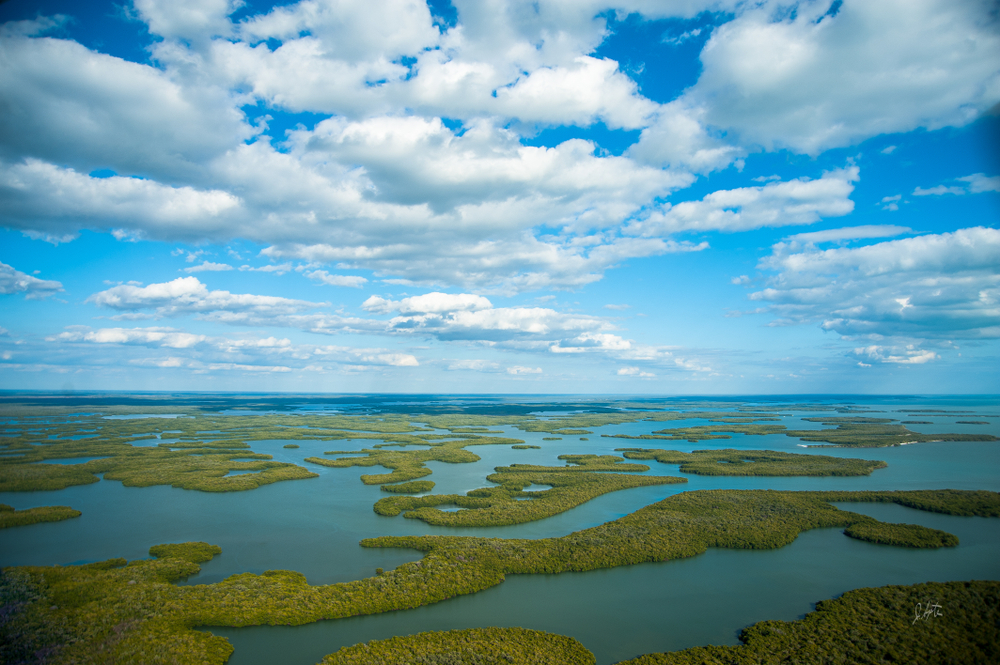 13. Jimmy Carter National Historical Park, Georgia
If you're a fan of history, then this is definitely one of the southern national parks that you should visit!
Based in Plains, Georgia, this town is recognised as being the home town of the 39th President of the United States and Novel Peace Prize Laureate Jimmy Carter.
Plains is all about farming, church, and school and had a huge impact in influencing the political policies and the beliefs of Jimmy Carter.
In this southern national park, you can find President Carter's residence, boyhood farm, the school, and the train depot which served as his campaign headquarters during the 1976 election.
The High School serves as the parks museum and visitors center, and you are bound to learn about some history in a really interesting way here!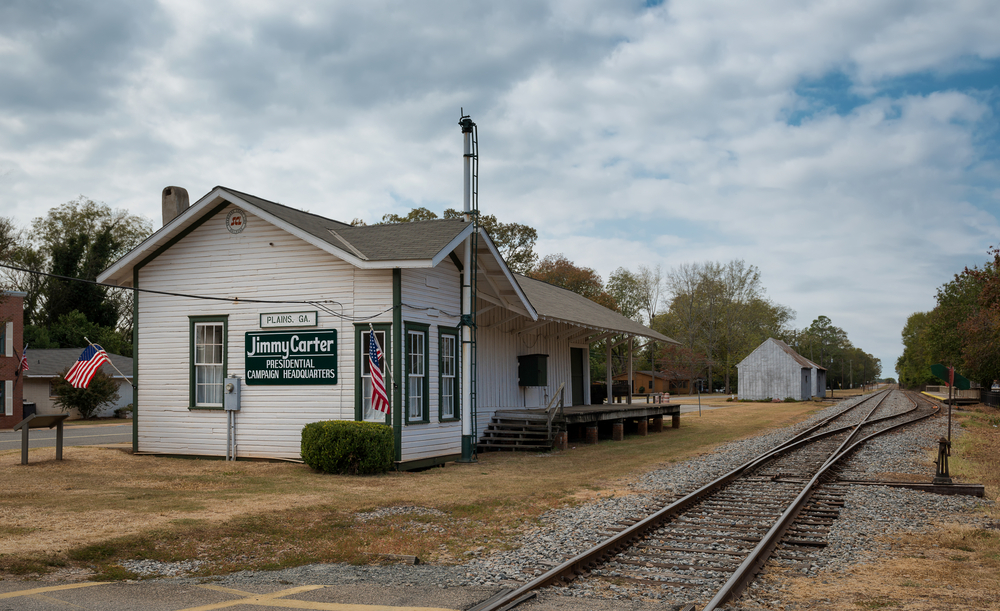 14. Cumberland Gap
This is a national park in the south with a LOT of history.
The Cumberland Gap is a pass through the Cumberland mountains, within the Appalachian Mountains near the junction of Kentucky, Virginia, and Tennessee.
The Cumberland Gap was well travelled by Native Americans long before the arrival of colonisers. The passage through the gap was actually created by herds of buffalo that travelled across it for thousands of years – the earliest written account of the Cumberland Gap dates all the way back to the 1670s!
This is definitely one of the most interesting national parks in the south, and you can learn all about it on a guided tour! Lasting two hours, the tours will take you down to an underground cathedral! The tour also explores all four levels of the cave, and includes a 1 mile hike along Wilderness Road.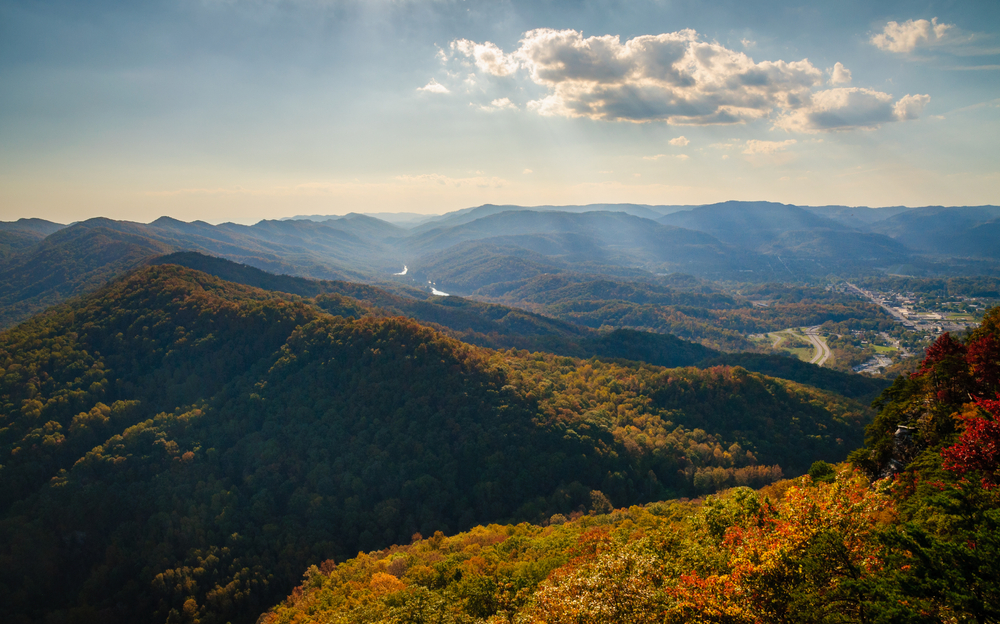 15. Biscayne National Park, Florida
We couldn't complete the southern national parks list without including the beautiful Biscayne!
Even though Download Miami is within sight of this national park in the south, it really is a world away.
It's like a little wonderland here! There's coral reefs, islands, mangrove forests, dolphins, turtles, and even pelicans! It's the perfect southern national park for you if you're a fan of the water.
there's also a tonne of history here, over 10,000 years of it! With tales of pirates, you can go diving or snorkelling on the Maritime Heritage Trail to see shipwrecks.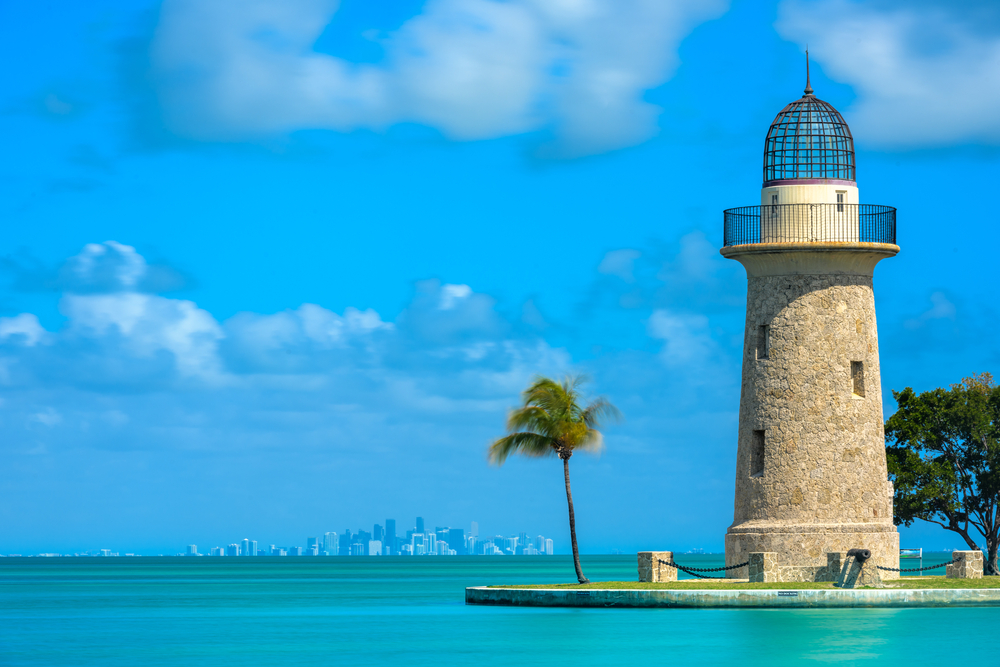 And that's our list of our favorite Southern USA National Parks! We hope that you find one that you like and want to visit and we hope that you enjoy your time there!