Are you searching for some fun things to do in Gatlinburg, Tennessee? Well, get ready to load up your itinerary because we have found twenty exciting and entertaining things to do in Gatlinburg!
You will love visiting Tennessee because it is absolutely gorgeous, and Gatlinburg is the perfect destination as it has so much to offer in scenery and attractions.
Whether you crave the outdoors, history and museums, cozy cabins and comfort food, or action-packed adventure you can find it all in Gatlinburg. Each of these fun things to do in Gatlinburg is so awesome that you just might have to make a second trip to do all of them!
Now let's take a deep dive into places to visit in Gatlinburg, Tennessee!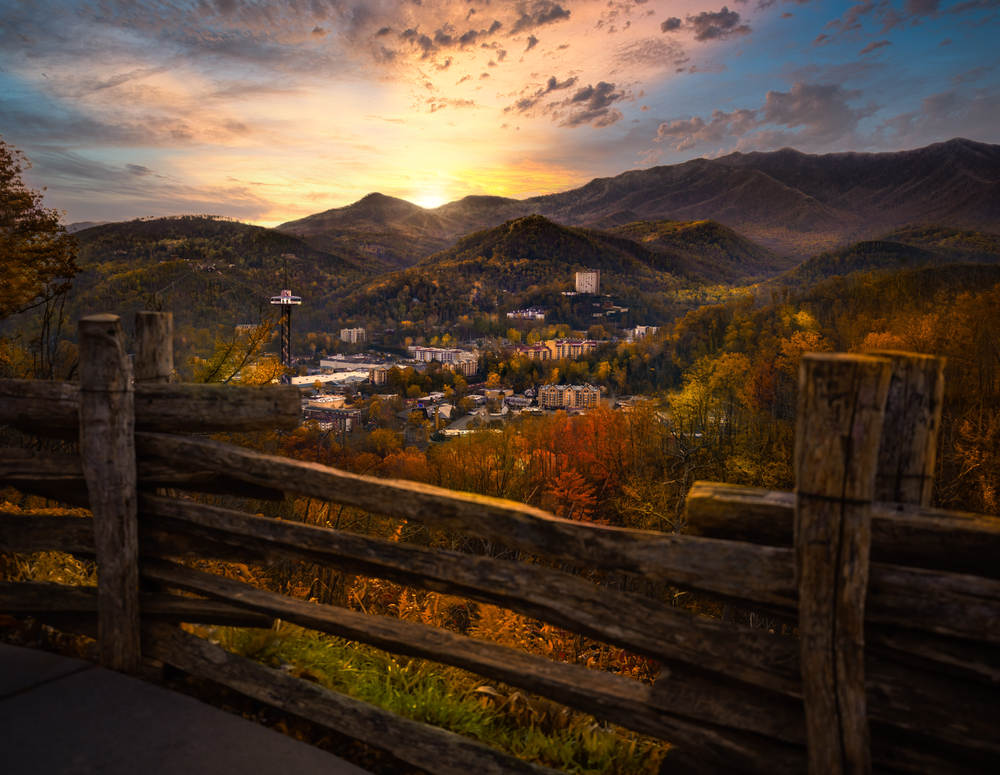 25 Best Things To Do In Gatlinburg, Tennesee, You Shouldn't Miss
Visit Great Smoky Mountains National Park
Great Smoky Mountains National Park spreads out over 800 square miles in the Southern Appalachian Mountains. It is recognized worldwide as the most bio-diverse park in the national park system. There are plenty of photo opportunities to be had as you just might see bears, elk, deer, and even snakes.
There are many places to visit within Great Smokey Mountains National Park. You can check out Cades Cove for historic log cabin homes, churches, smokehouses, and barns.
The Deep Creek area of the park is well known for its stunning streams and waterfalls. Mountain Farm Museum and Mingus Mill are both perfect for learning about the history of the land. These are some of the best things to do in the Smokey Mountains so you are lucky they are so close!
There is a visitors center with rangers on duty to help answer any questions you might have about the park. You can fish, hike, camp, and go horseback riding all in one place with the most breathtaking scenery surrounding you which is why it tops our best things to do in Gatlinburg list!
Book Here: Great Smoky Mountains National Park Self Driving Tour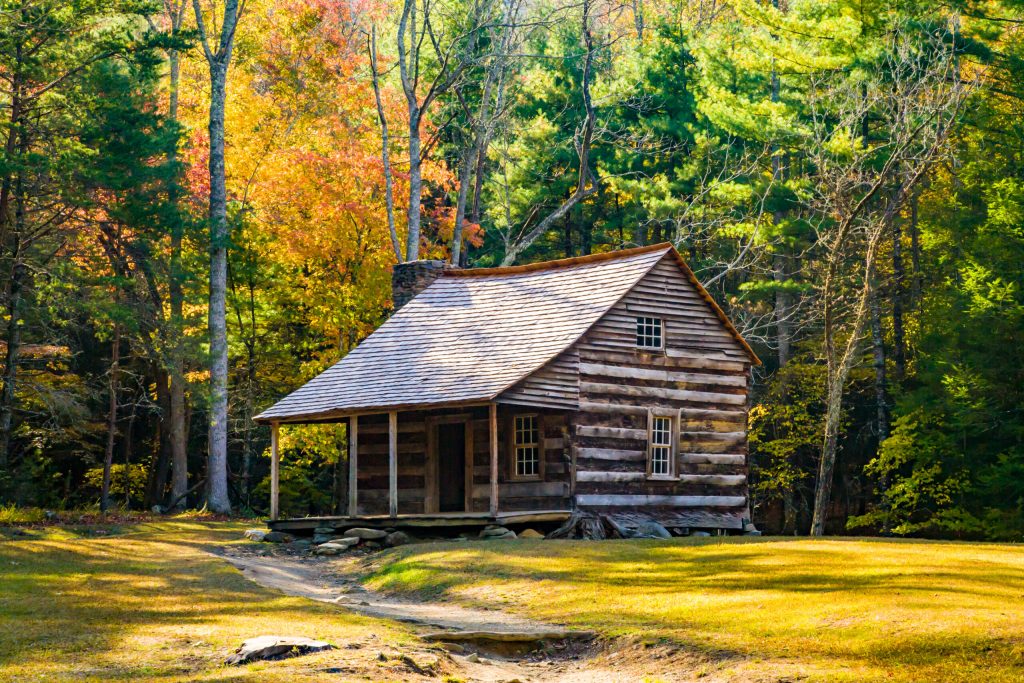 Drive The Roaring Fork Motor Trail
The Roaring Fork Motor Trail provides a really unique experience of being able to drive alongside a gorgeous stream and through some of the most beautiful terrain. The trail gets its name from the mountain stream that "roars" through the land.
It is a one-way looping trail that is approximately 6 miles long.
We definitely suggest packing a picnic to enjoy at one of the scenic turnout locations. Getting to eat your lunch while taking in the incredible waterfall views is just one of the really fun things to do in Gatlinburg.
There is one drawback that we must mention, the only vehicles allowed on the trail are cars. Trucks, RVs, and trailers will not fit and therefore they are not allowed.
Book Here: From Pigeon Forge: Roaring Fork 2.5-Hour Jeep Tour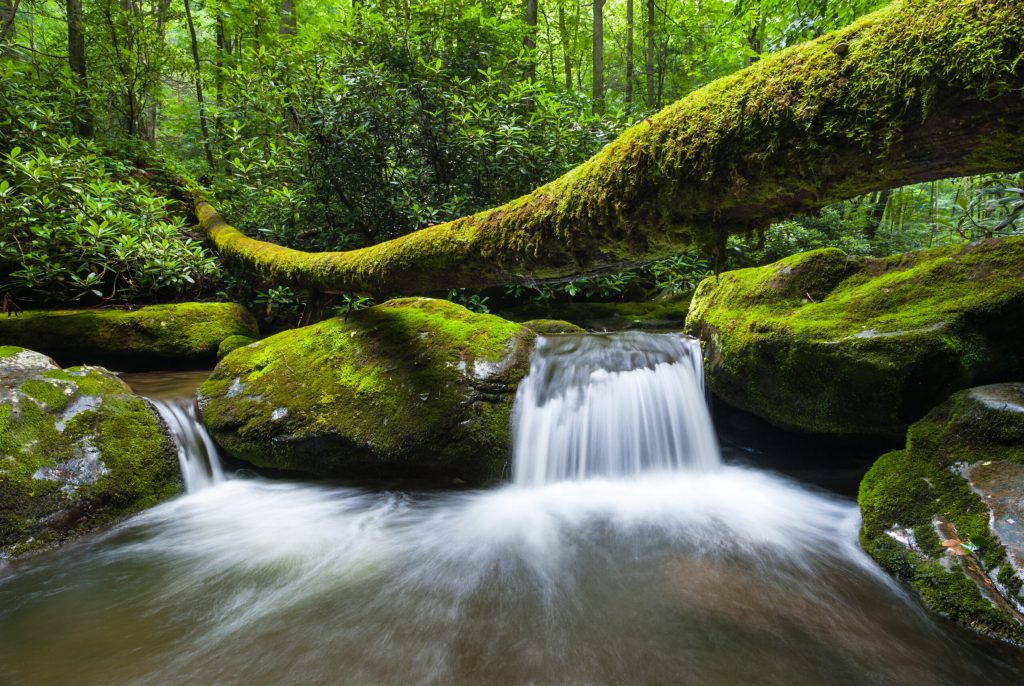 Ride The Aerial Tramway
Get the most amazing views aboard the Gatlinburg Aerial Tramway! It operates year-round and can accommodate up to 120 passengers. This very convenient attraction frequently departs from downtown Gatlinburg and travels up to the Ober Gatlinburg Ski Area and Amusement Park.
The Aerial Tramway is one of the more thrilling things to do in Gatlinburg and provides a great time for all ages. Riding the tram is an experience all by itself, but the fun doesn't stop there!
Once you reach the top, you can enjoy a meal or drink at the restaurant and lounge. Or perhaps you are feeling a bit daring? Well, then you won't want to miss meeting some animals at the Wildlife Encounter.
Make sure to check out our list of the Best Resorts In Tennessee!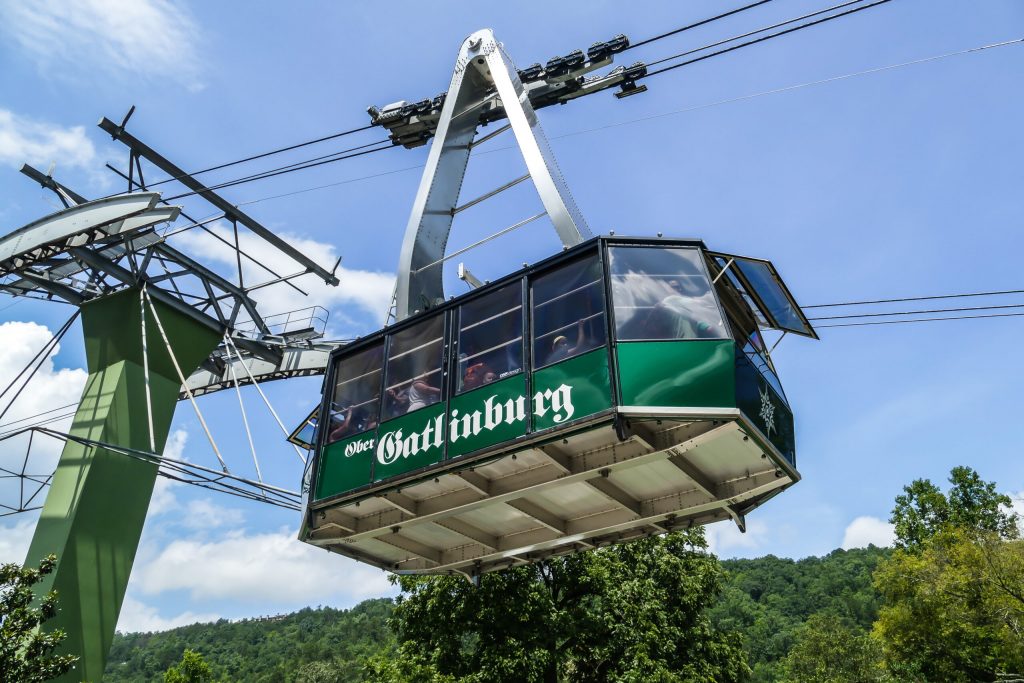 Ride The Gatlinburg Mountain Coaster
While you are in the Ober Gatlinburg Ski Area, you should definitely check out the Gatlinburg Mountain Coaster. Quick turns and dips reach speeds of up to 25 mph! The ride lasts a little over five minutes providing thrilling excitement with a stunning view of Great Smoky Mountain National Park.
Riders control the speed of their cart with a hand brake, so this is perfect for all ages. You can take a leisurely coast if you just want to relax or have little kids aboard, but you can also go pretty fast if you want a little adrenaline boost.
This is a really fun and affordable thing to do in Gatlinburg!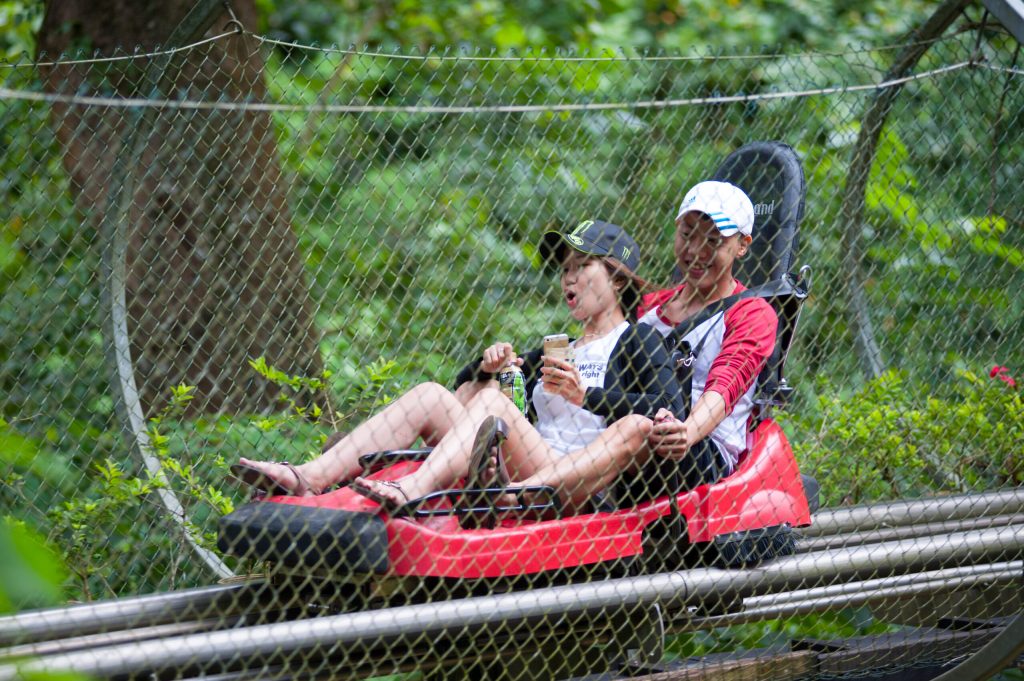 Taste Whiskey And Moonshine At A Distillery
The Ole Smoky Moonshine Distillery, better known as "The Holler", is a great spot for moonshine/whiskey tasting and distillery tours. The Holler will take you through how they make moonshine from beginning to end. Moonshine samples are available for only $5, so this is really unique and affordable thing to do in Gatlinburg.
Head on over to the Sugarlands Distillery for more whiskey and moonshine learning opportunities. They have year-round tours and tastings available, but they really stand out with their Blended Cocktails Tour and their hands-on Meet The Distiller Tour.
Visiting distilleries is one of the best things to do in Gatlinburg for adults who want some time away from their kids.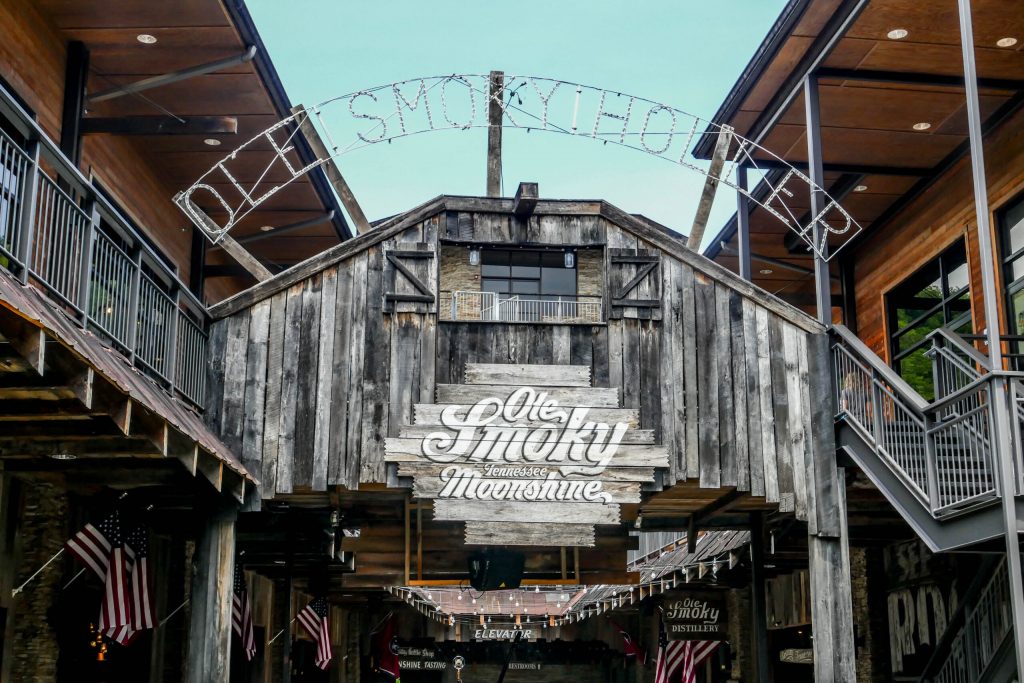 Go On A Ghost Walk
Do you adore spooky things? Are you intrigued by all things paranormal? Well, then you will absolutely love going on a ghost walk!
A ghost walk is one of the more creepy things to do in Gatlinburg, and they are always so much fun. Ghost walks are for all ages and all interests!
Gatlinburg offers many different types of tours including history/war-based, bigfoot tracking, lantern-led ghost stories, family-friendly, and even pub-hopping with plenty of goose-bump-inducing banter.
Book Here: Gatlinburg: Haunted Ghost Tour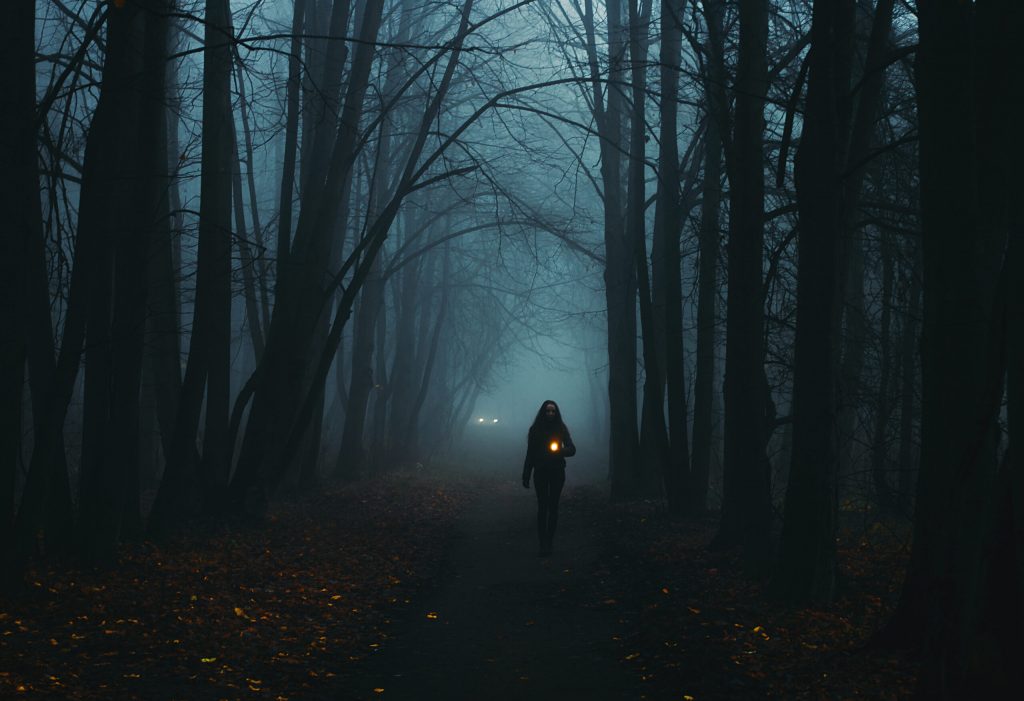 Go Skiing At Ober Ski Mountain
Ober Ski Mountain is Tennessee's only skiing destination and it is located on Mount Harrison. It has been operating since 1962 and provides nine ski slopes.
The ski season in Gatlinburg runs from mid-December through early March. If the slopes aren't quite ready during your trip, don't worry as there are other fun winter things to do in Gatlinburg. Ice skating is available year-round and snow tubing tends to open up a bit earlier around Thanksgiving.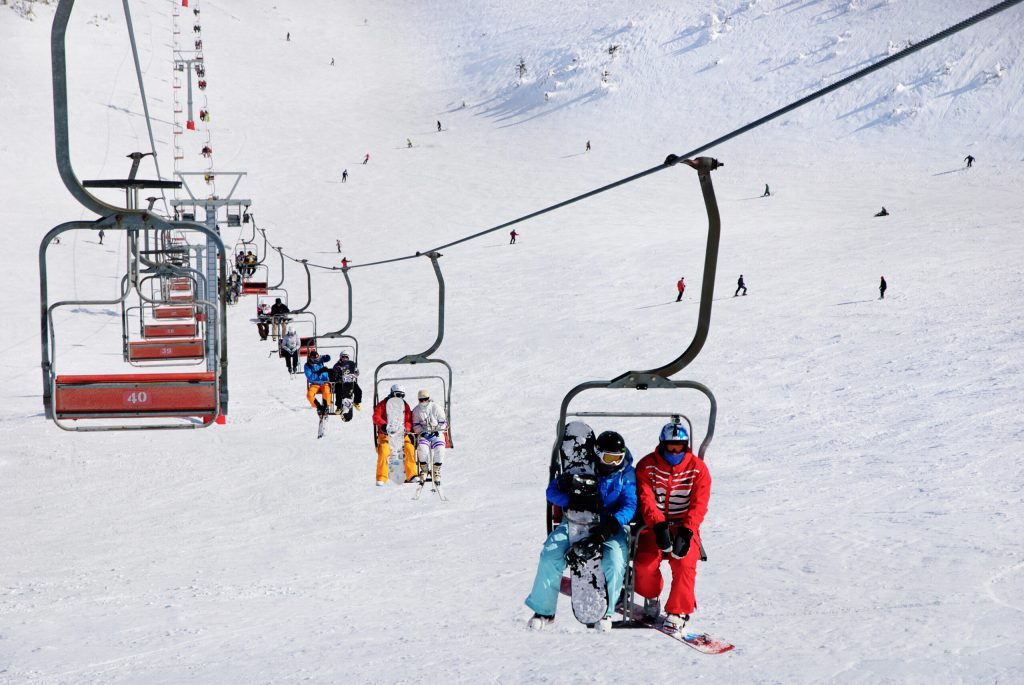 Touch Stingrays At Ripley's Aquarium Of The Smokies
Not only can you touch stingrays at Ripley's Aquarium of The Smokies, but you will also get to see sharks, piranhas, turtles, poisonous dart frogs, penguins, and many other fascinating animals. This is one of the best things to do in Gatlinburg for kids.
There is a really neat glass-bottom boat adventure that takes guests out onto the shark lagoon for a real up-close experience! Special reservations can be made to have a penguin encounter that includes a souvenir photo.
This is definitely one of the more unique Gatlinburg attractions that can be enjoyed any time of the year.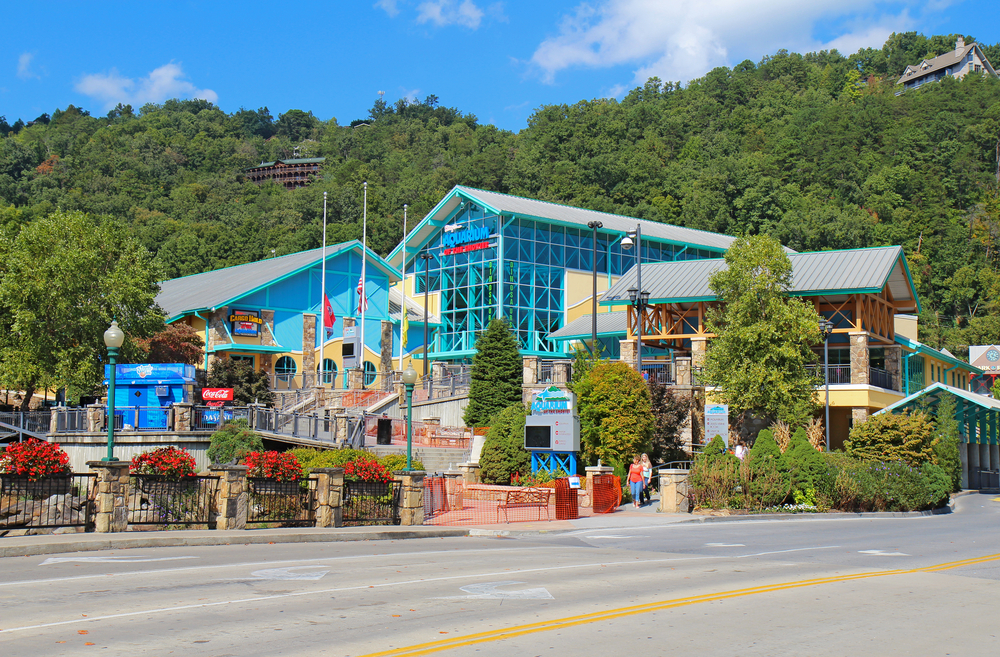 Get A Bird's Eye View At Space Needle
The Gatlinburg Space Needle offers incredible 360-degree views of Gatlinburg and the Great Smoky Mountains. The Space Needle is 407 feet tall and has a glass elevator ride to the top.
The viewing deck includes free viewfinders and educational exhibits. Once you have fully soaked in the stunning views and taken lots of pictures, you can also enjoy the on-site arcade, escape games, and Iris Theater.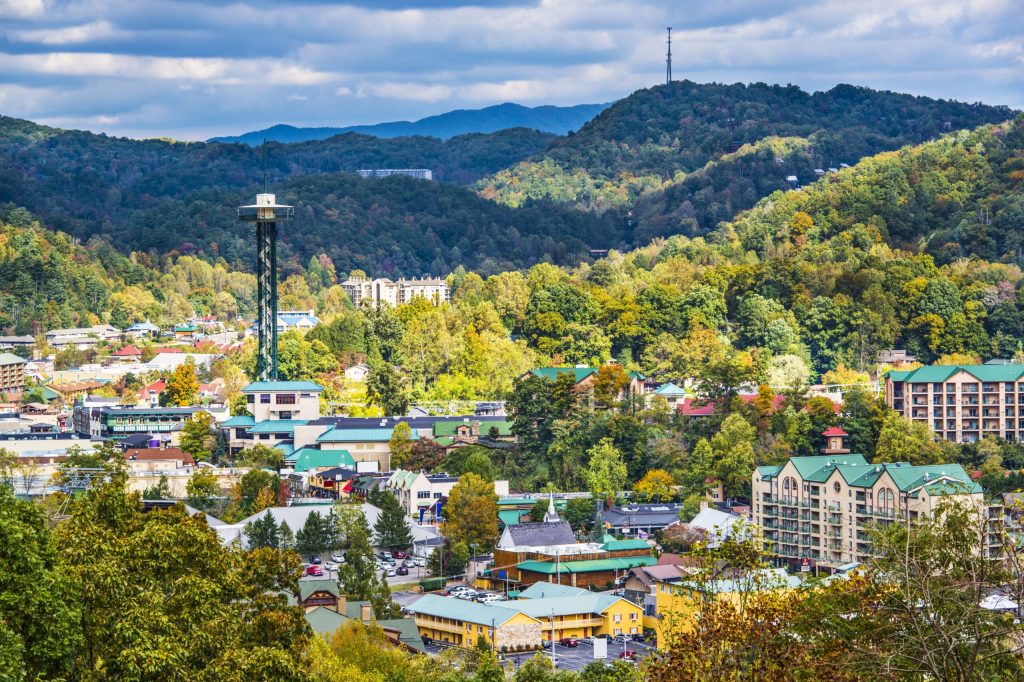 Visit The Hollywood Star Cars Collection
Our next attraction is perfect for those movie and TV buffs out there! The Hollywood Star Cars Collection is an eclectic car collection from some of your favorite TV shows and movies.
Make sure you bring your camera because you won't want to miss taking pictures with the Bat Mobile, the Delorean from Back to the Future, Bumblebee from Transformers, and so much more! This is definitely one of the more touristy types of things to do in Gatlinburg, and we think it is just so cute and fun!
This is one of the best things to do on the Gatlinburg strip, and it is near many other attractions, too.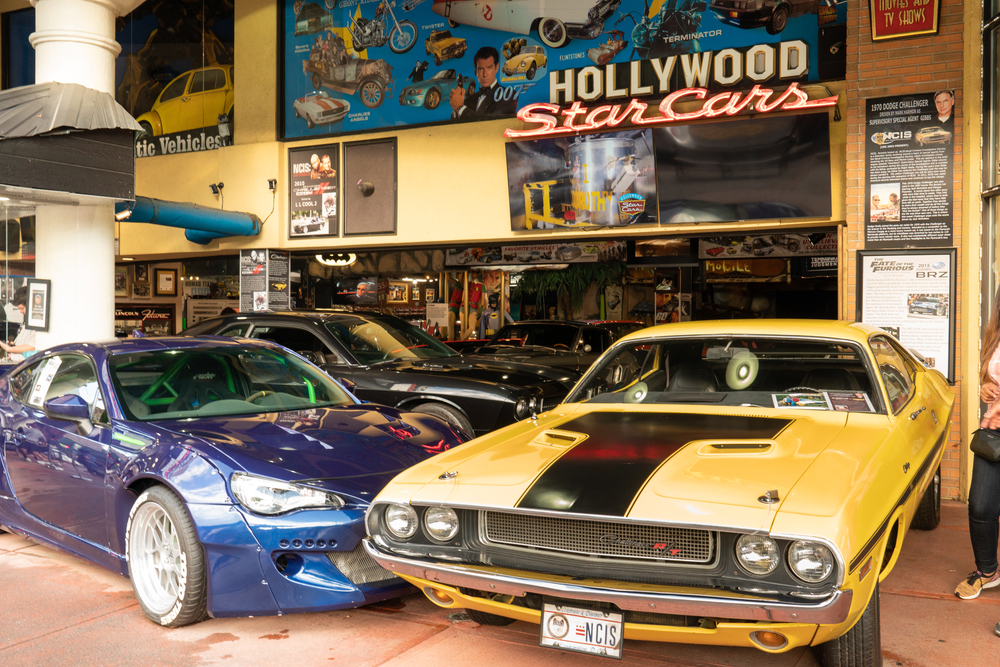 Take A Relaxing And Peaceful Hike
The Gatlinburg Trail is a really great trail for those looking for a nice and easy path to hike. It is very flat and well-paved so you don't have to be a hiking expert to enjoy it.
The trail is just under 2 miles long, so along with being very smooth it is also not extremely long. It is one of the free things to do in Gatlinburg, so it is great for filling an afternoon lull without affecting your budget!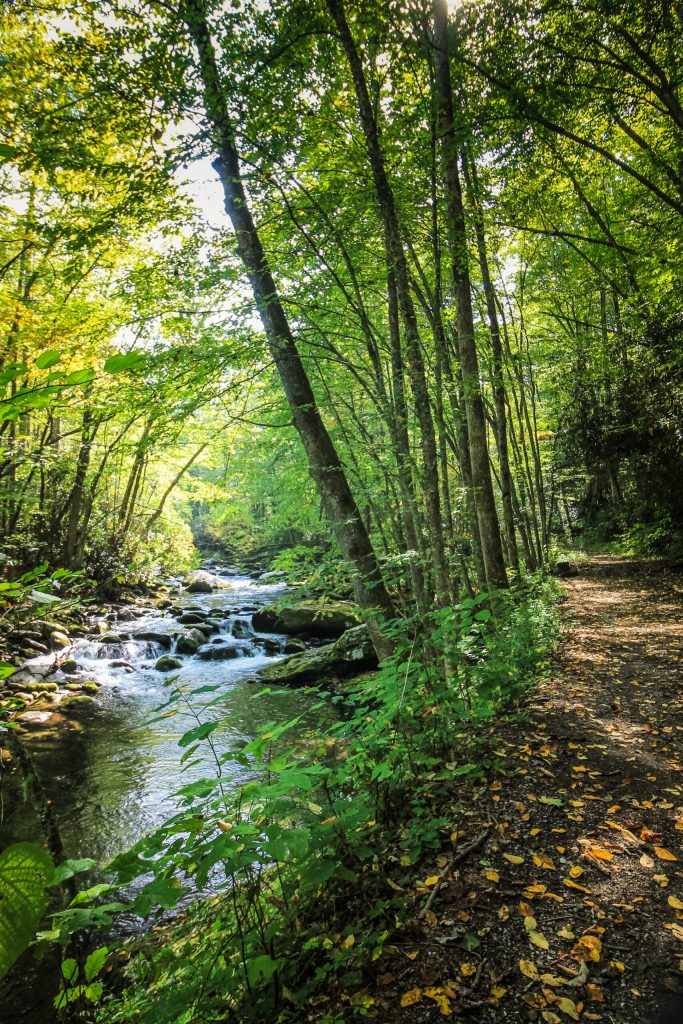 Taste Test at Smoky Mountain Winery
The Smoky Mountain Winery is the oldest winery in east Tennessee, and it produces wines that have won awards regionally, nationally, and even internationally! The award-winning wines are all available for purchase in the gift shop as well as other novelty gifts.
The Smoky Mountain Winery is another free attraction that even includes free wine tastings! This is one of the more romantic things to do in Gatlinburg and a great place to pick up an edible souvenir.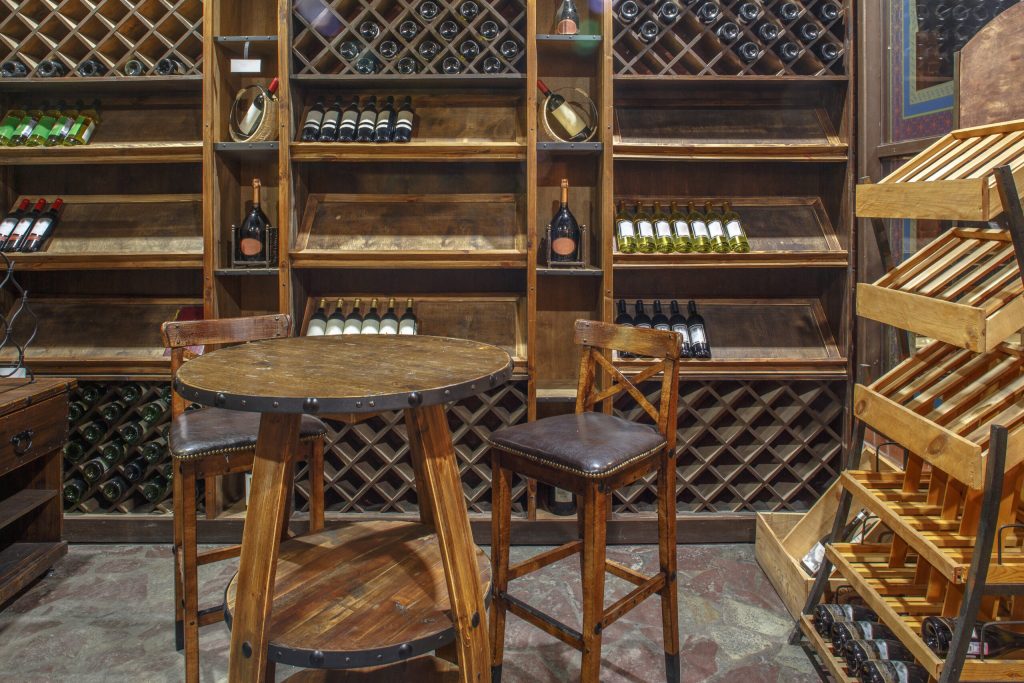 Play All Day At Anakeesta Theme Park
The Anakessta Theme Park is a very unique theme park that includes zip lining, a treetop sky-walk, a treehouse adventure, a mountain coaster, and gem mining. There is so much outdoor family-friendly fun to be had at Anakeesta!
Once you've enjoyed all of the activities and attractions, you can relax in one of the scenic garden areas or grab a bite to eat in one of the three on-site eateries.
This whole park is super cool and one of the most unique things to see in Gatlinburg. It is fun for the whole family!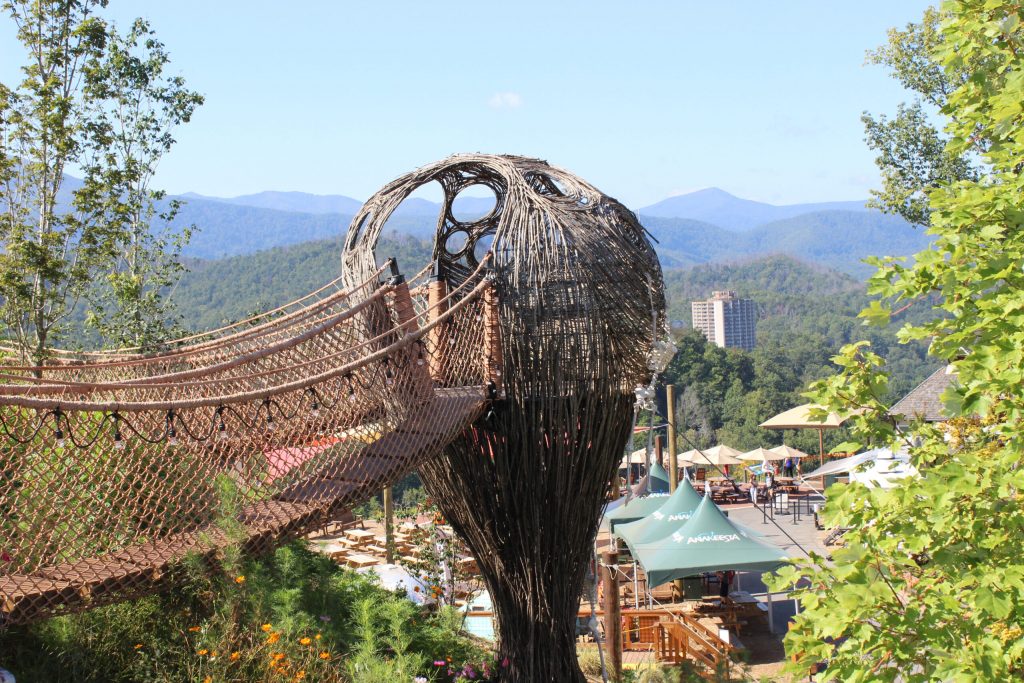 Go White Water Rafting
Okay, let's get that adrenaline pumping with this next activity! White water rafting is one of the more electrifying top things to do in Gatlinburg. Whether it's your first time or you're a seasoned pro, don't worry because there are several options for beginners as well as many moderate and extreme tour packages.
There are a few different local companies that offer white water rafting, so you will want to find the one best suited for your needs. Smoky Mountain Outdoors is just one of the Gatlinburg rafting companies that have been in business since 1993.
They offer a 5.5 mile lower river scenic route tour that is absolutely perfect for families. If you want more thrills, then you can check out their extreme upper river rafting package.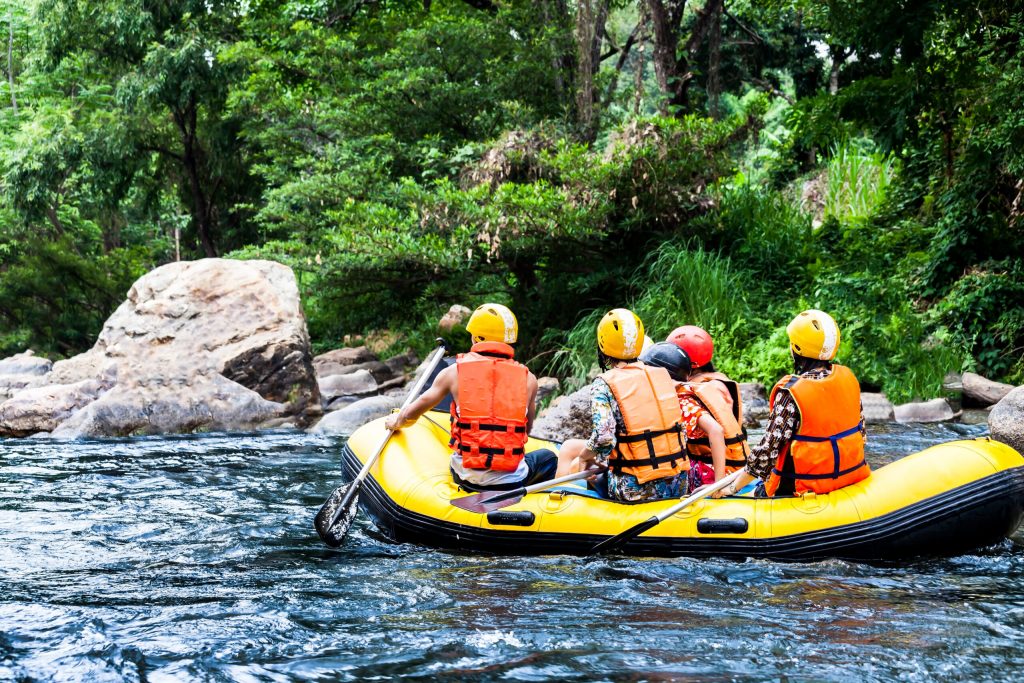 Make a Splash at Wild Bear Falls Water Park
Water parks are such wonderful attractions, but they usually depend on good weather. Now, make that water park indoors and you never have to worry. That's why the Wild Bear Falls Water Park is one of the best things to do in Gatlinburg!
It is a mountain-themed indoor water park with heated pools for the most perfect splashing temperature. Plenty of fun can be had sliding down giant slides, playing in the interactive treehouse, and floating along the lazy river.
If you are traveling in a colder season, this waterpark is one of the best indoor activities in Gatlinburg. Let your kids burn off some energy!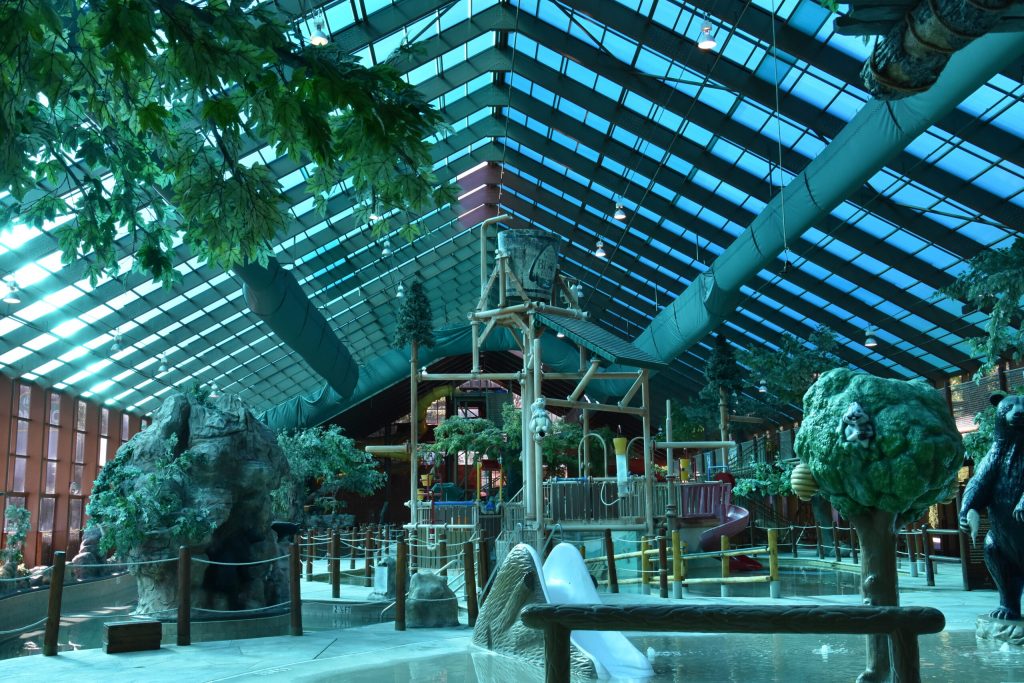 Shop In The Gatlinburg Arts And Crafts Community
Looking for the perfect souvenir or holiday gifts? You're in luck! The Gatlinburg Arts and Crafts Community is a small part of Gatlinburg that has been home to artists and craftsmen for over 70 years.
Visitors can stroll about the area and see tons of homemade gifts and goods for sale. Some of the artists specialize in glassblowing, painting, sculpting, and broom making.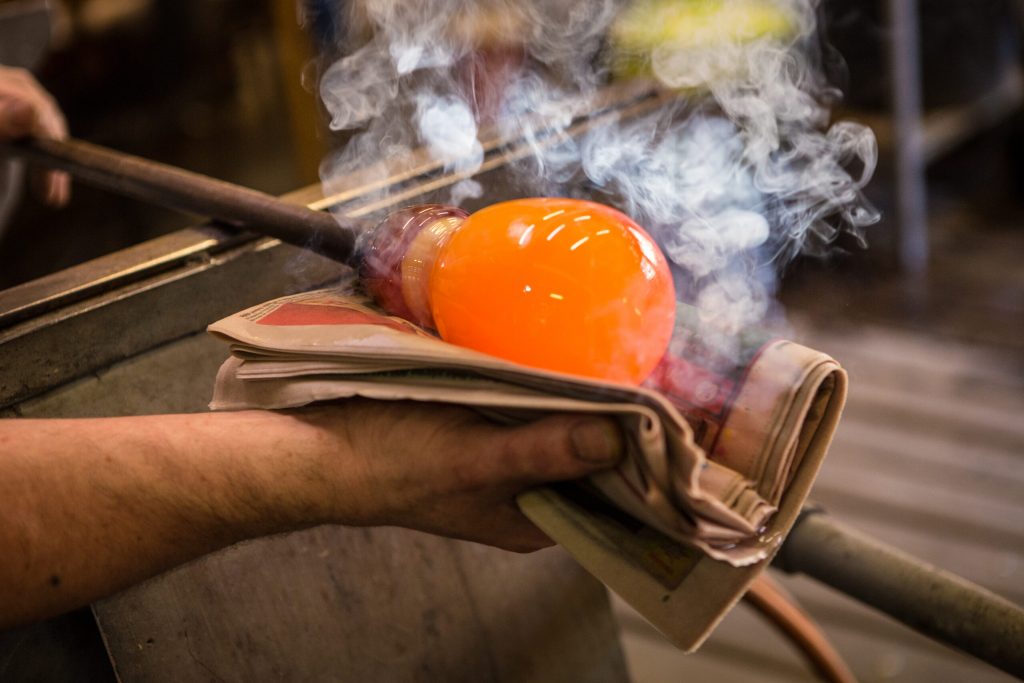 Ride The Gatlinburg Trolley
There are quite a few fun free things to do in Gatlinburg, but riding the Gatlinburg Trolley is probably one of the most convenient. The trolley departs frequently and runs from 10 am until 10 pm daily.
The trolley is a fun twist on public transportation that allows you to relax and enjoy sightseeing a bit. There's just something about a trolley that makes both kids and adults smile! Also makes for a great photo opportunity!
There are multiple routes that go by different sights so you can see something different each time you ride. Did we mention the rides are free? This is a great way to get around town!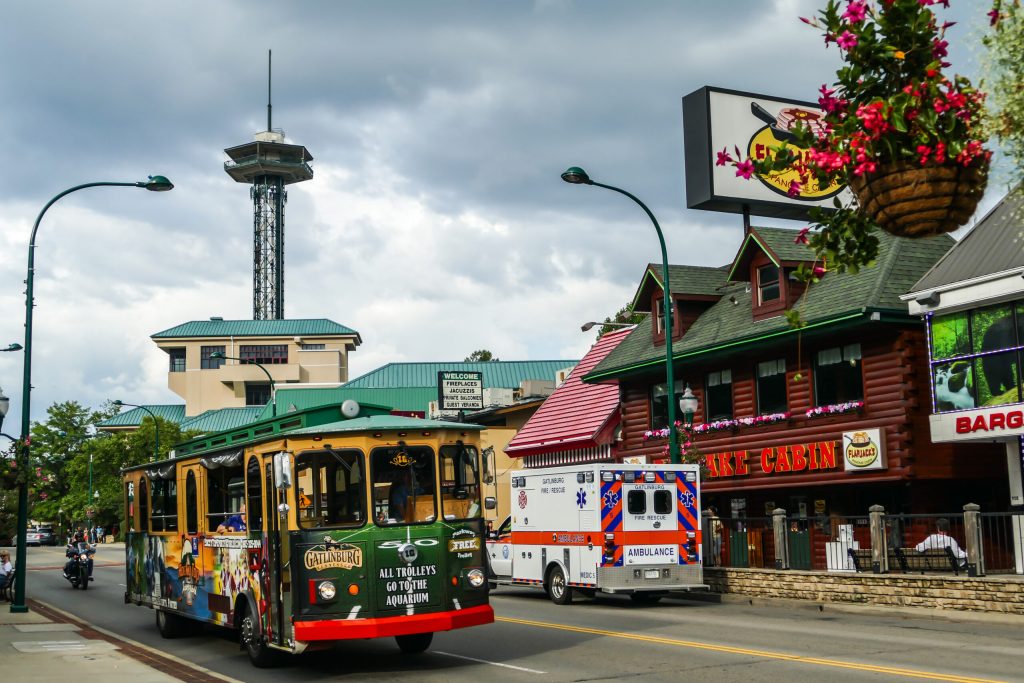 Eat Some Award Winning BBQ
Southern BBQ is some of the best comfort food out there, so that's why you must stop by Bennett's Pit BBQ for some award-winning eats! Locally owned and operated for over 26 years which makes it one of the most authentic places to eat in Gatlinburg. The meat is hickory smoked for over 14 hours making it juicy and full of tons of flavor.
Not a meat-eater or lover, not to worry! They have a fabulous lineup of Southern breakfast options that include French toast, savory omelets, and creamy Southern grits. If you time it just right, you can enjoy their All You Can Eat Breakfast bar which is perfect for families or large parties.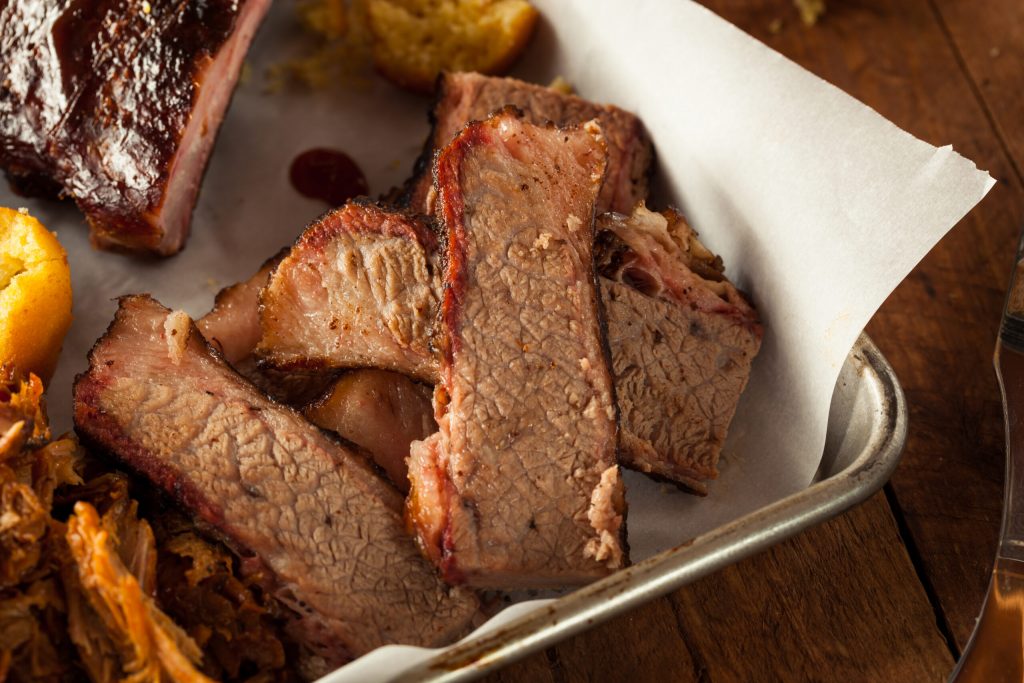 Get A Good Scare At The Mysterious Mansion
If the ghost tours are just too mellow for you, then you'll want to head on over to the Mysterious Mansion! The Mysterious Mansion is a haunted house attraction with live actors. One of the scariest things to do in Gatlinburg as some people can't even make it past the first room!
Children are allowed but must be accompanied by an adult and it is not recommended for small children. It typically takes about 15-20 minutes to make your way through the scary mansion. It is a year-round scare zone with extra special events occurring around Halloween.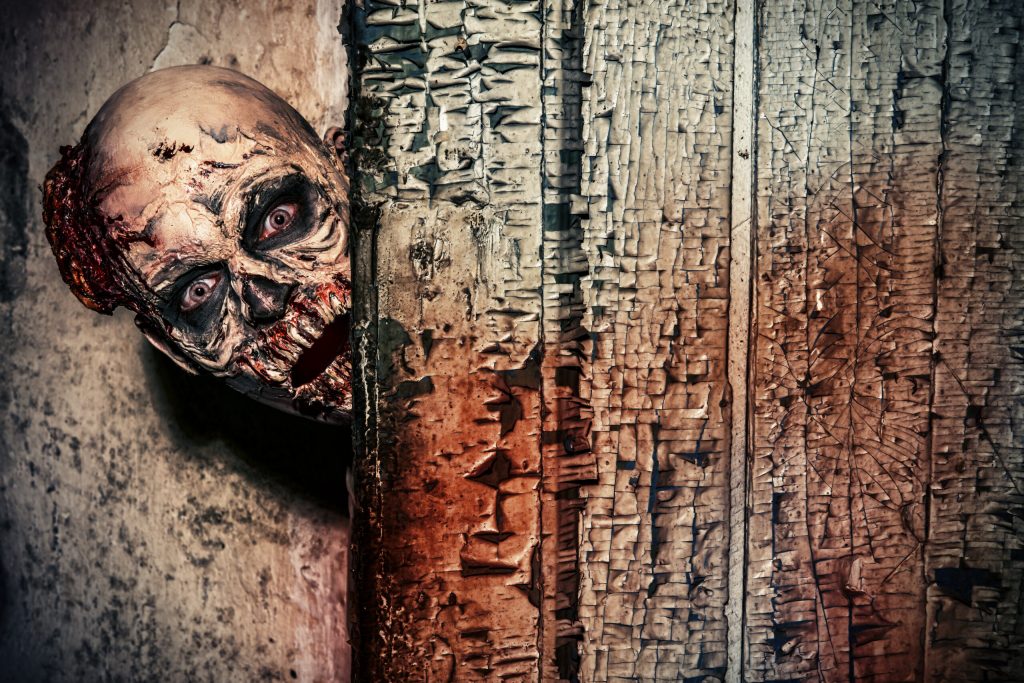 Satisfy Your Sweet Tooth At Ole Smoky Candy Kitchen
What better way to end a day than with something decadent and delicious?! Founded in 1950, the Ole Smoky Candy Kitchen has become a very popular tourist destination. It is one of the sweetest things you can do in Gatlinburg, and you just might want to go back for seconds!
They really do have every tasty thing your heart could desire including brittle, fudge, taffy, gummies, pecan logs, and even moonshine flavored candies! There's a reason why "kid in a candy store" is a phrase, it's because you'll be hard-pressed not to see the delight in the eyes of every customer at Ole Smoky Candy Kitchen.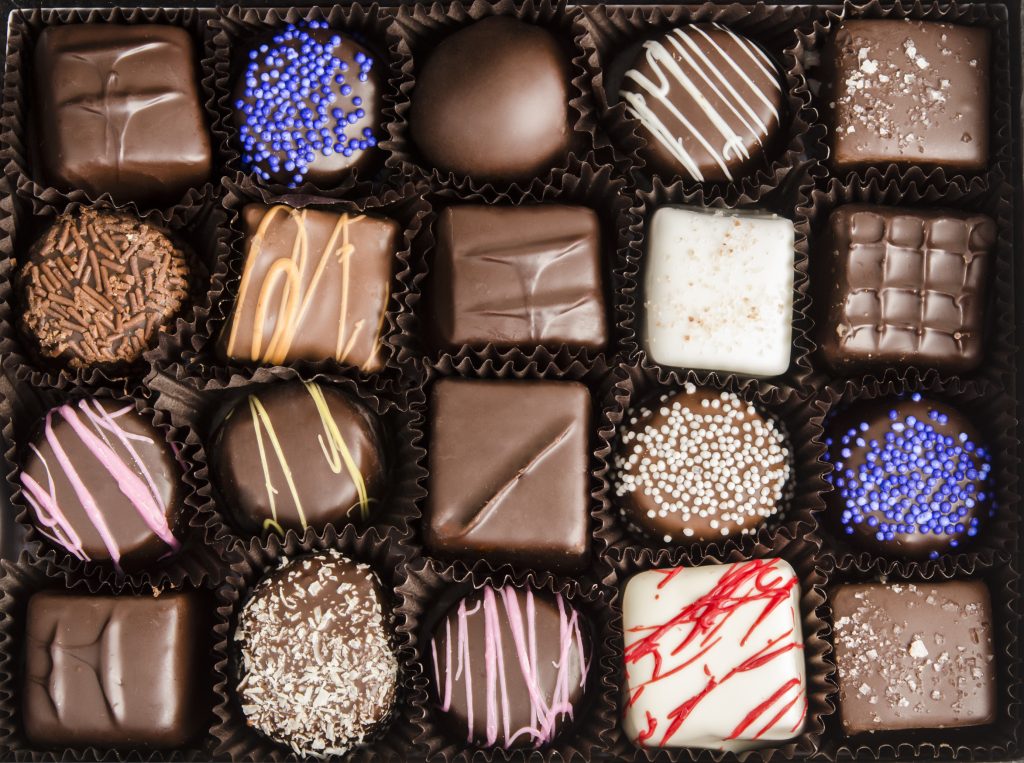 Stay at a Luxury Cabin
There are a ton of great rental cabins in Gatlinburg if you are looking for a cozy place to stay for a romantic weekend or want a bigger property for a fun family or friend's getaway.
Grab thirteen of your closest friends and book a stay at the Bear's Eye View cabin in the mountains. When you split the price between multiple people, you get the fun of sharing the luxury without having to pay for it all yourself.
This 2,540-square-foot lodge has four bedrooms, four and a half bathrooms, and a full kitchen. There is a large, comfy living area with a fireplace, a big-screen TV, and a wall of windows looking out at the windows.
You will have fun with the game room, home theater, and hot tub. Relax with your morning coffee on one of the balconies.
Book Here: Vrbo.com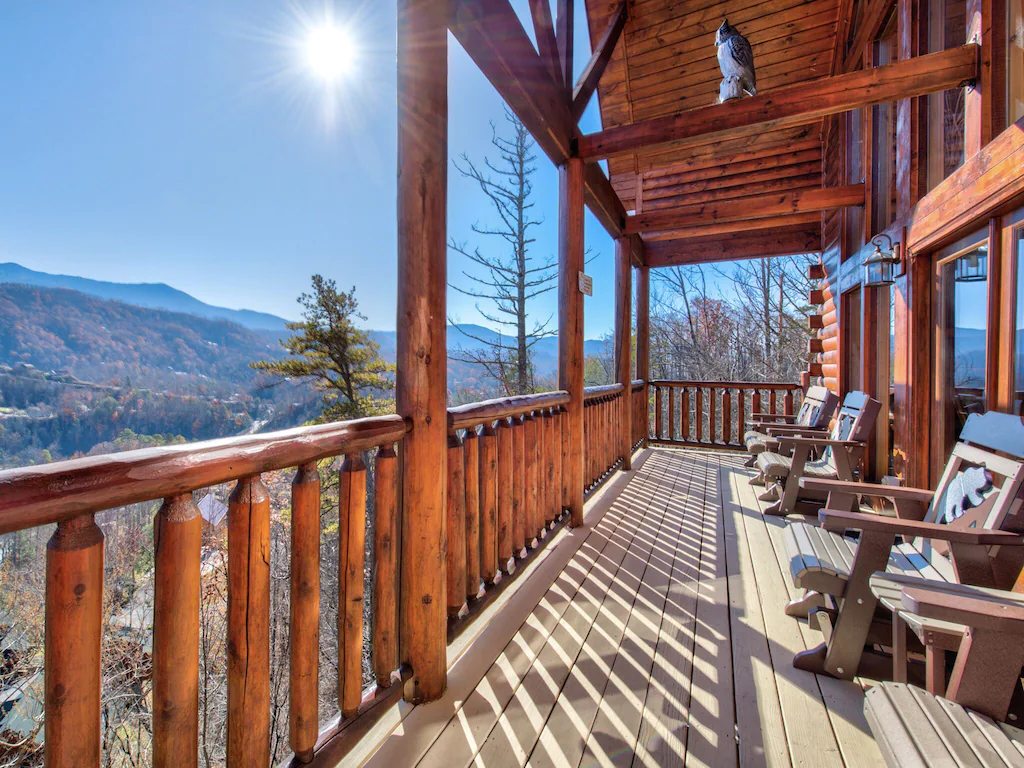 Visit Gatlinburg SkyLift Park
If you are wanting another outdoor place to explore in Gatlinburg and are not afraid of heights, check out the Gatlinburg SkyLift Park. This is a great place for amazing views and photos!
Ride the SkyLife 1,800 feet to the top of Crockett Mountain. This was the first four-season chairlift in the South and provides a smooth ride with gorgeous views.
After your journey up the mountain, you can walk the SkyBridge. At almost 700 feet, it is the longest pedestrian cable bridge in North America. There is even a portion with glass flooring, the perfect place to face your fears as you look 500 feet down.
The SkyDeck has seating with more panoramic views of nature and downtown Gatlinburg. Grab a snack or drink at the SkyCenter and watch the sunset over the mountains.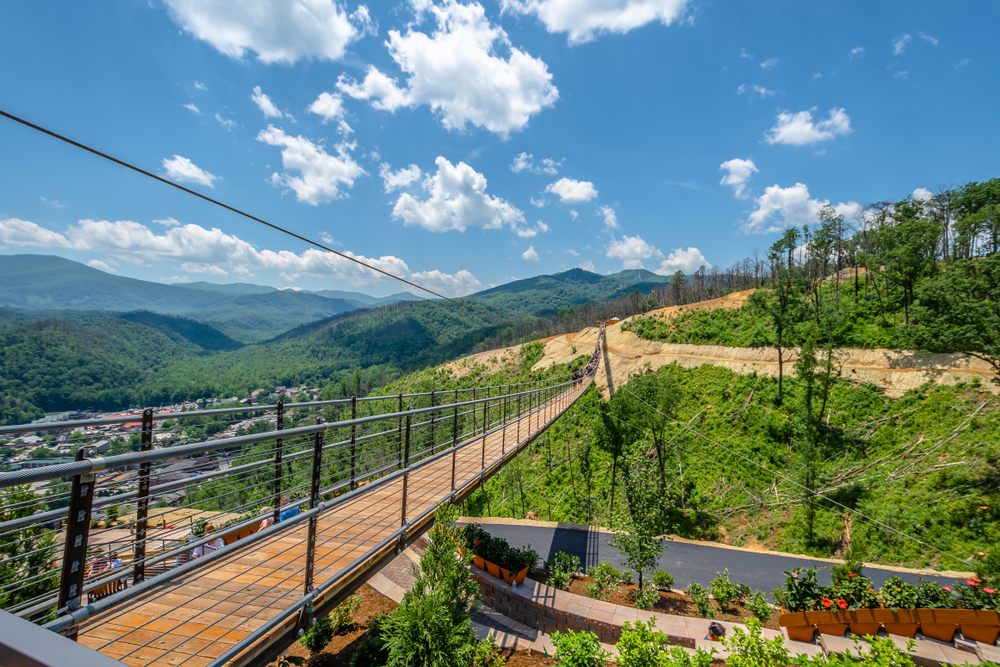 Photograph the Emert's Cove Covered Bridge
Looking for a unique place for photography in Gatlinburg or just really love a good, old-fashioned covered bridge? Make sure to add Emert's Cove Covered Bridge to your Gatlinburg itinerary!
Located just east of town over the Little Pigeon River, visiting this bridge gives you the chance to escape the tourist crowds. Since it was built in 2000, it is not as historic as many covered bridges in the country. However, the wood and metal structure will still make you feel as if you have stepped back in time.
Along with the main road, the bridge also has a pedestrian walkway. Keep in mind that there is no parking at the bridge, so you will have to utilize nearby street parking. This is one of the coolest places to visit near Gatlinburg.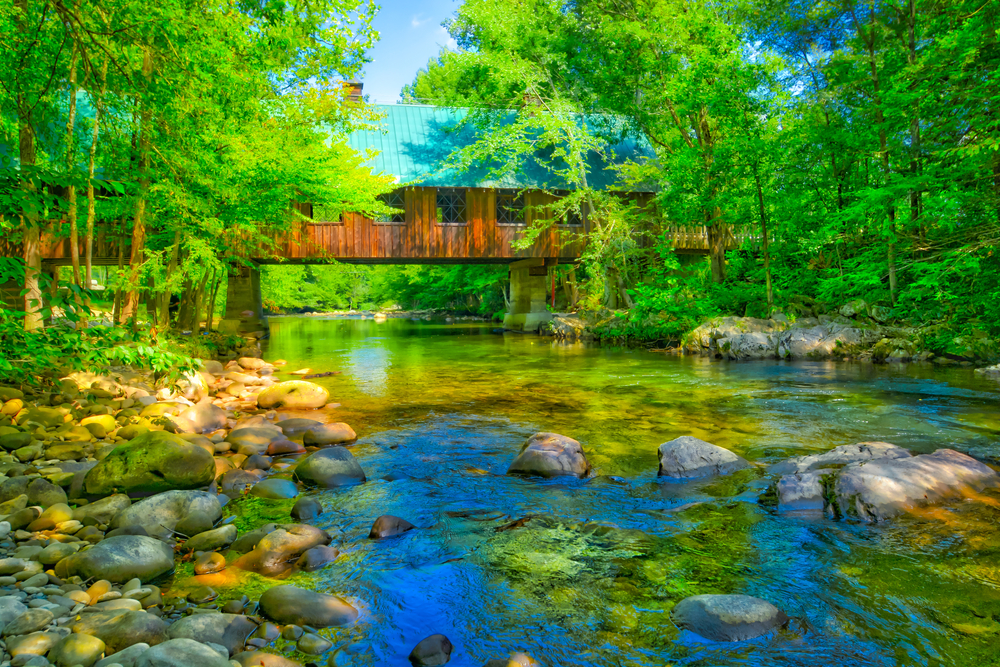 Play Games at the Gatlinburg Pinball Museum
The Gatlinburg Pinball Museum is one of the best Gatlinburg activities for kids or adults looking to experience a childhood pastime.
Part museum and part arcade, this Gatlinburg attraction has a ton of pinball machines and other retro video games to play. The pinball machine range from classics to new games, many with pop culture themes. With '80s music playing overhead, you will feel as if you have stepped back to a simpler time.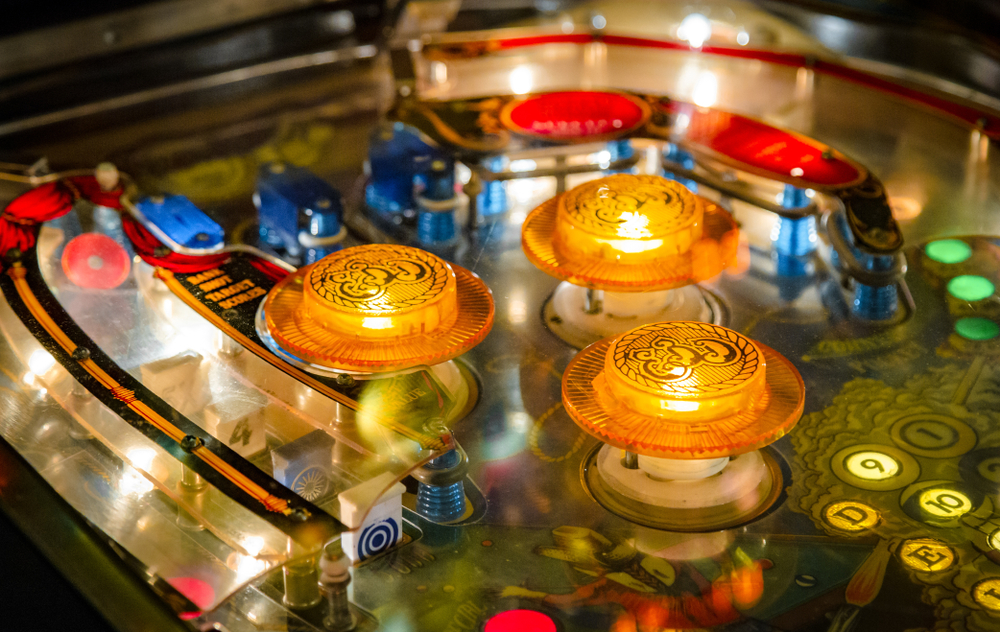 Take a Day Trip to Pigeon Forge
Pigeon Forge is another cute, mountain town in Tennessee. Since it is only a fifteen-minute drive north of Gatlinburg, it makes a great day trip.
There are plenty of fun things to do in Pigeon Forge such as eating and shopping at the Old Mill Square, going to a unique show, or visiting a winery. Dollywood is here as well if you want to enjoy rides and entertainment.
If you love museums, you can visit the Titanic Museum, the Elvis & Hollywood Legends Museum, or the Hollywood Wax Museum. There are a ton of nature spots too, including the Forbidden Caverns.
There are plenty of things to do in Gatlinburg and Pigeon Forge to add to your Tennessee trip to make it more memorable!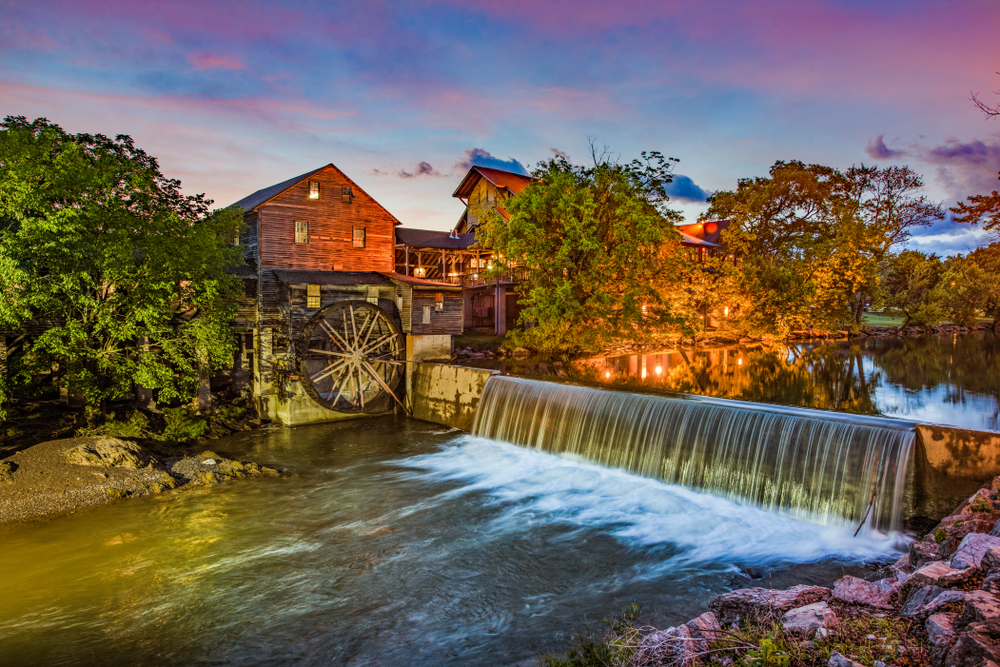 If you were looking for what to do in Gatlinburg, this list would have given you some great ideas! We hope you are really excited to explore all of these fantastic things to do in Gatlinburg! It is such a pretty area with so much to offer that we just know you will have an amazing time.
You can easily keep things simple and just soak up the outdoors with lots of fresh air or you can travel around doing all of the touristy things on the list. Either way, you can't go wrong, and you will love all the stuff to do in Gatlinburg! Safe travels and have a great time!