Looking for a family fun destination that has it all? Visit Pigeon Forge, Tennessee! Love the great outdoors? You'll find it here! Iconic museums? It's got you covered. Entertaining shows? Yee-Haw!
There are many to choose from. Seeking music meccas? This is THE place to set aside your "9 to 5" and get your "shine"on (Ahem, any Dolly Parton fans out there?) Once you visit you'll find that Pigeon Forge is an all-American town, spilling over with family values and Southern hospitality.
Below we have a list of 16 things to do in Pigeon Forge, Tennessee. If it's good enough for The King of Rock n' roll, it's good enough for you and your family! Trust us, when it comes to Pigeon Forge, you just "can't help falling in love…"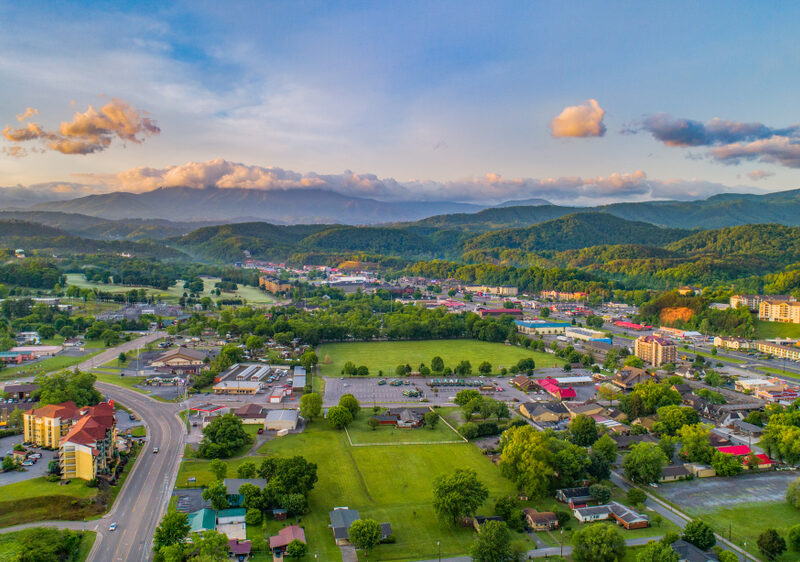 16 Things To Do in Pigeon Forge Tennessee (For Kids And Adults)
Visit Old Mill Square
You can't visit Pigeon Forge without stopping by the picturesque Old Mill. There you will find specialty eateries and stores including the Old Mill Creamery (ice cream, yum!), a General Store, Farmhouse Kitchen, Toy Bin, and Candy Kitchen. Stop by the Old Mill Restaurant for a delicious bite to eat and then get in touch with your creative side at Pigeon River Pottery, an interactive shop with over 70 years of experience.
The only tough part about this attraction is deciding where to begin! Make sure to pick up some souvenirs (or make your own) to remember your visit.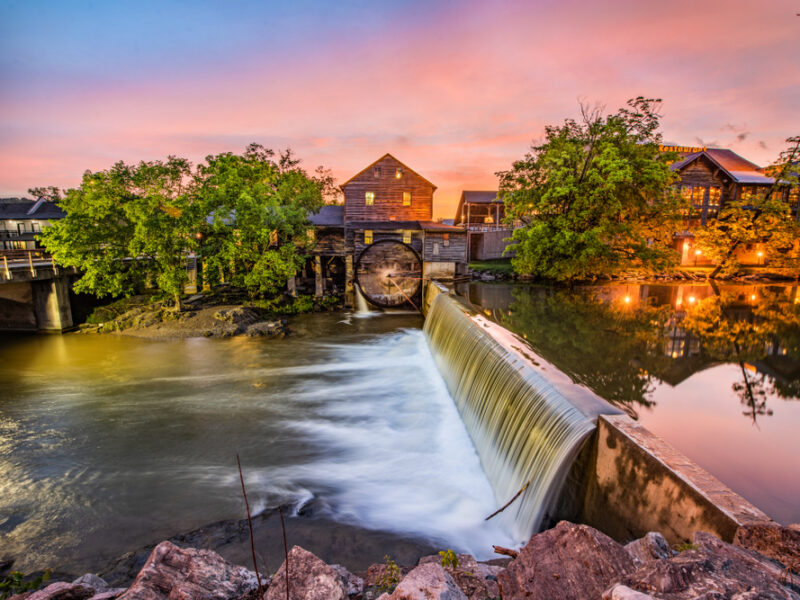 Enjoy Dollywood
Dollywood is named for country superstar, Dolly Parton, and stretches over a charming 150 acres in the foothills of the Smoky Mountains. The park has a Disney-like ambiance but with the exciting rides and prices of a place like Six Flags. The customer service is noteworthy as well as the atmospheric family friendly design.
Millions of visitors are attracted to Dollywood's award-winning shows and attractions each year. It is home to the fastest wooden roller coaster in the world and has rides appropriate for kids of all ages. There are also crafts and music readily available throughout the grounds making your visit unlike any other amusement park you've ever visited. Concerts are held frequently and even Dolly herself has been known to make an appearance.
If you're looking for more of a water park experience, Dollywood also has a sister park called Dollywood's Splash Country which is open from May-September. The park's theme is based off of the entertainer's own childhood swimming hole experiences.
What are you waiting for? Get your feet wet!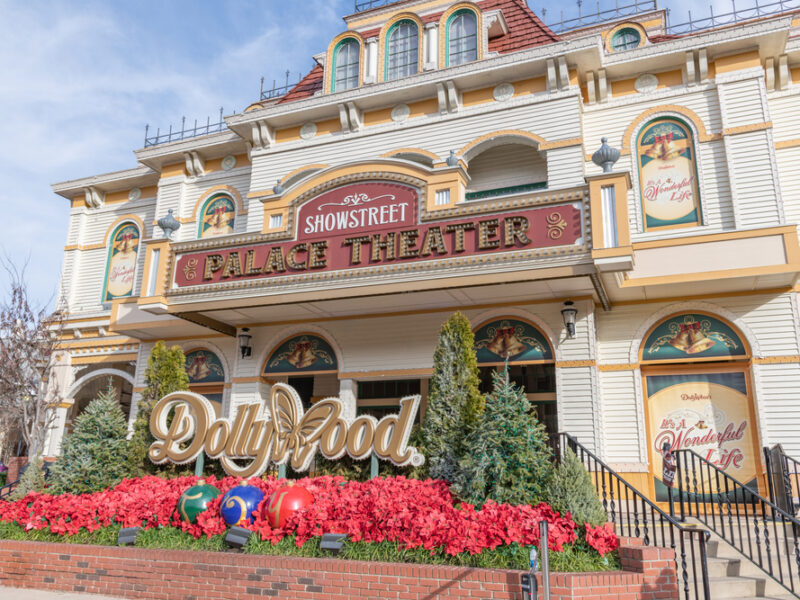 Go Tasting At The Mountain Valley Winery
Mountain Valley Winery features some of the most unique wines in the country and is one of the oldest known Tennessee Wineries. It has produced over 200 exclusive wines over the last 20 or so years and has earned a ton of awards. The best part? Free tastings are available!
If you're looking for a taste of Tennessee, there's just nothing better than a wine tasting!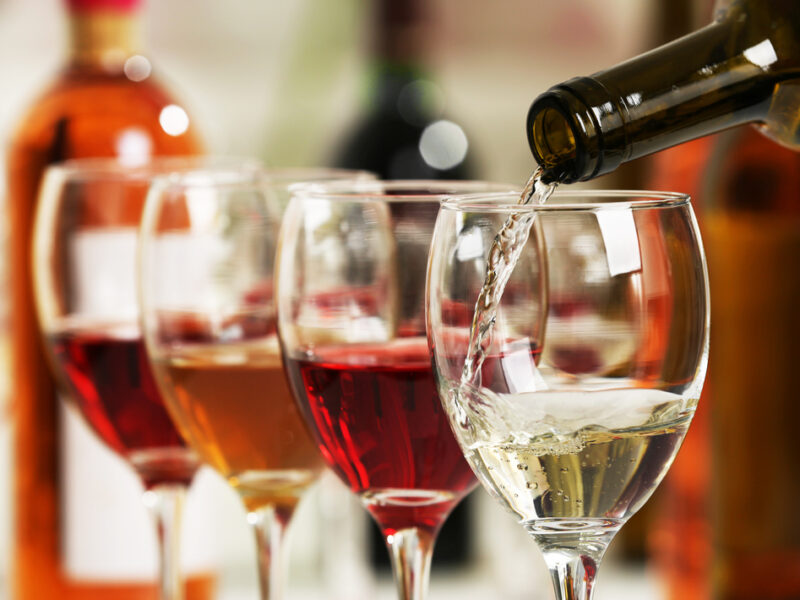 Explore The Island
The Island in Pigeon Forge is an area of beach tucked right into the mountains. You'll think the ocean is just a short walk away when you are exploring the space and looking around at the various shops and restaurants. The Island offers eateries, specialty shops (over 35), an arcade, small amusement park type attractions, a festive fountain show, and a hotel to rest your head if you don't want to say goodbye just yet.
There's a store for everyone on The Island. Places with hats, magic tricks, movie memorabilia, clothes, accessories, toys, collectibles…Anything and everything. Children and adults alike won't run out of fun things to do in this part of Pigeon Forge.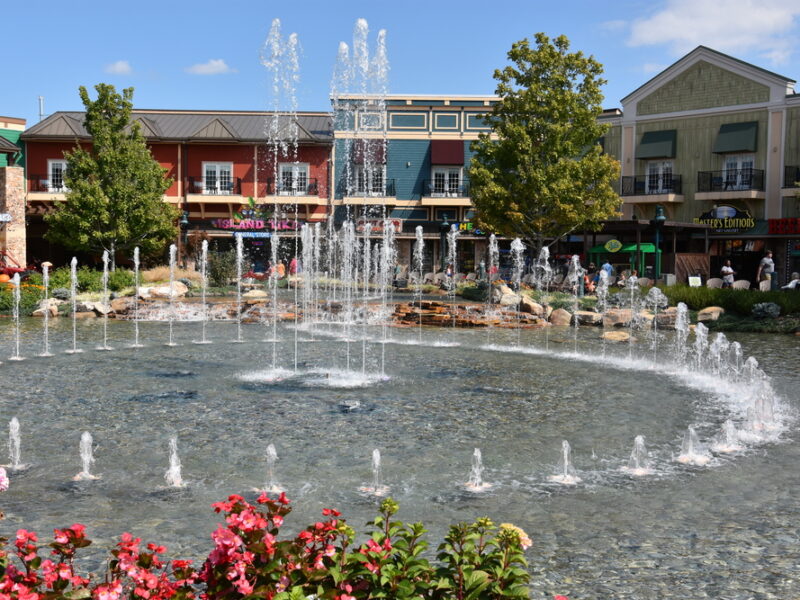 Ride The Smoky Mountain Alpine Coaster
Just off the Parkway in Pigeon Forge (about 1.4 miles), the Smoky Mountain Alpine Coaster is the longest Alpine Coaster in the United States at more than a mile long.
With this ride you get to call the shots on how fast you go, but it tends to take around 9 minutes from top to bottom. This attraction is a kid favorite and it isn't hard to see why.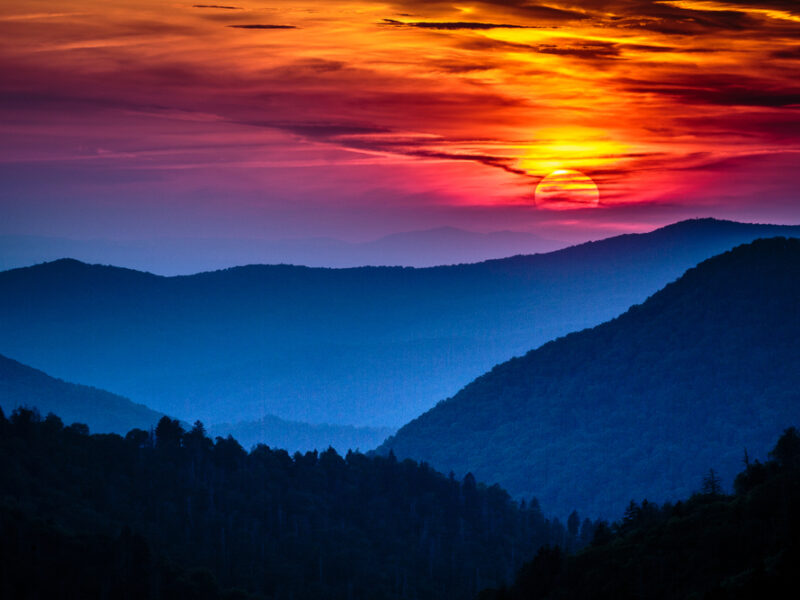 Get Your Learning On At The Titanic Museum
The world will never forget the famous luxury liner, the Titanic. Especially not with the existence of a Titanic museum attraction in Pigeon Forge, Tn. The goal of the museum is to open up doors to the past, giving visitors an experience like they are passengers on the ship themselves. Guests receive a boarding pass at the beginning of their tour and are free to walk recreated hallways, cabins, and parlors to get an idea of what it must have been like aboard the ill-fated vessel.
You can even touch an iceberg, frigid 28 degree water, and stand on sloping decks. Over 400 Titanic artifacts are on display in the museum valued at over four and a half million dollars.
All tours are self-guided.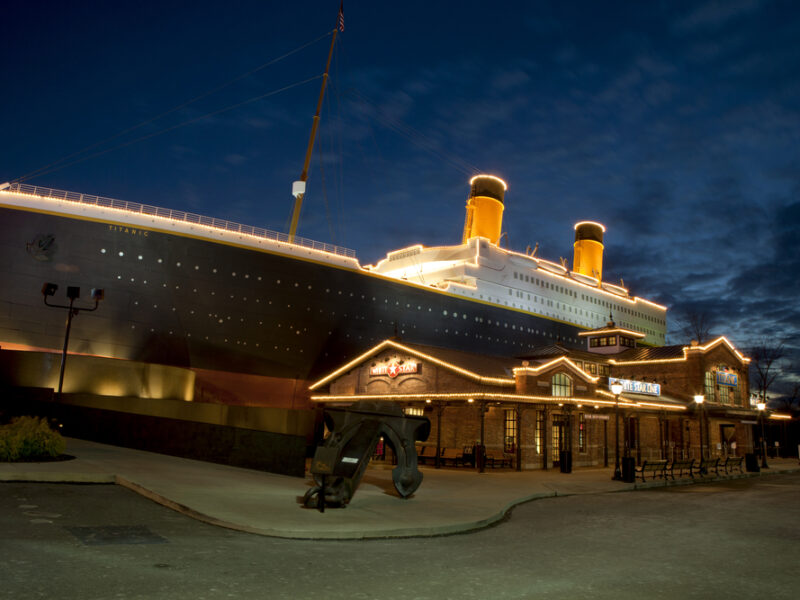 Feed Birds At Parrot Mountain And Gardens
This place is a slice of paradise. Beautiful landscapes await with pathways to unique parrot enclosures that house parrots of all kinds. You can stroll down the paths and see tropical birds sitting on open air perches. There are secret gardens along the way where you can view toucans and hornbills.
In one area of the bird gardens you can feed them yourself, nectar out of a cup in your hand. How amazing is that?! Having the multicolored birds fly about your head is a sight to behold. It isn't every day you can get so up close an personal with such exotic creatures.
There is also a baby bird nursery where you can see them being hand fed and perhaps even pet them. After your walkabout there is a lovely little place to sit and eat lunch if you wish while you watch the birds.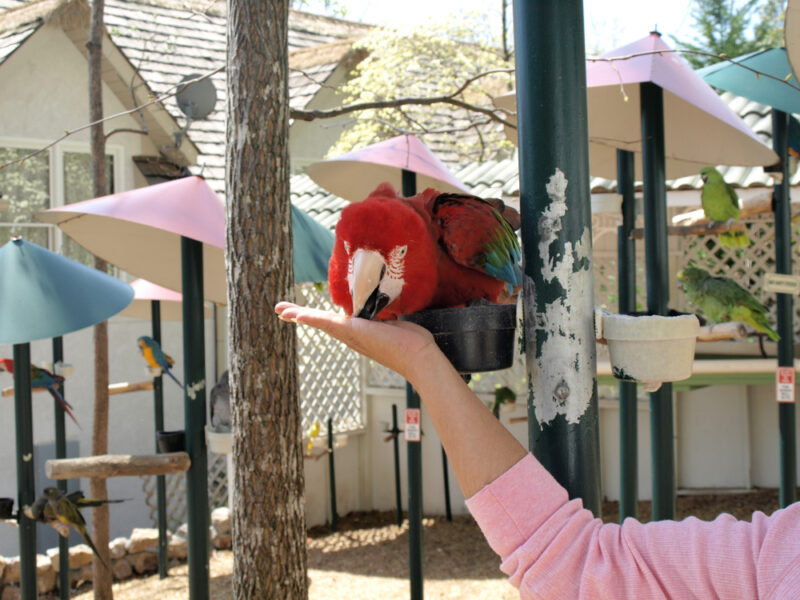 Little Pigeon River
The Little Pigeon River got its name from the now extinct passenger pigeon, and because birds seem to flock to the area. In the early 1900's, Little Pigeon River helped provide electricity for Pigeon Forge. The Old Mill was once responsible for generating power and it did so until retiring in 1935.
The river has been essential to the success of Pigeon Forge by providing fertile earth to grow crops and a place to build and run mills back in the day. Now, along the river, there is a nice walk that is frequented by many tourists wanting to catch some air.
This is a central meeting place for the community, and a scenic one at that.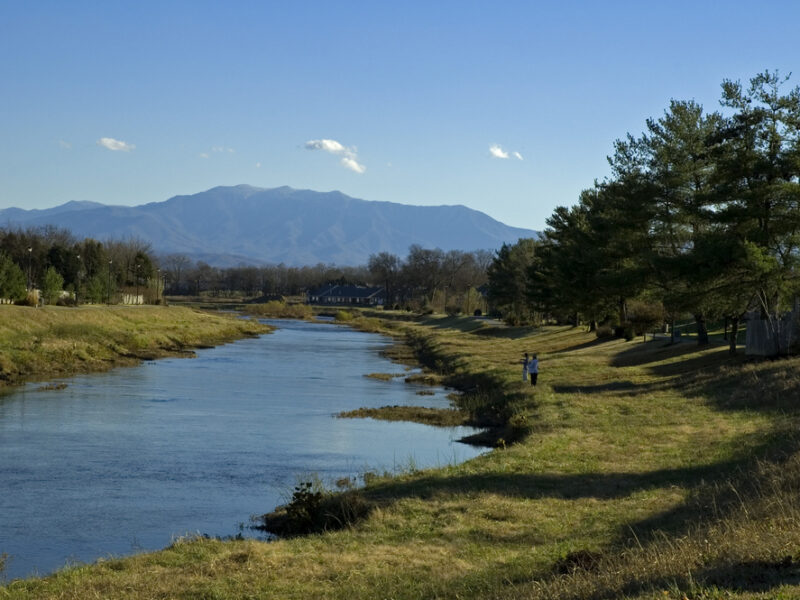 The Forbidden Caverns
Tennessee has more caves than anywhere else in the United States with more than 8,350 caves that are registered. Forbidden Caverns is know for its awe inducing tours featuring shining formations, natural chimneys, grottos, and a clear stream.
Hundreds of years ago the caverns were used by Native Americans as a shelter during the cold months, and the river within provided an ongoing supply of water. This available water, along with the isolated location of the caves, made it ideal for people to make homemade moonshine during Prohibition years. It wasn't until 1964 that a motion passed to make the caverns open to the public.
Today, some areas of the tour have lighting and sound effects to heighten the fun for the experience. Tour guides light the way and are there to make sure you have an enjoyable time.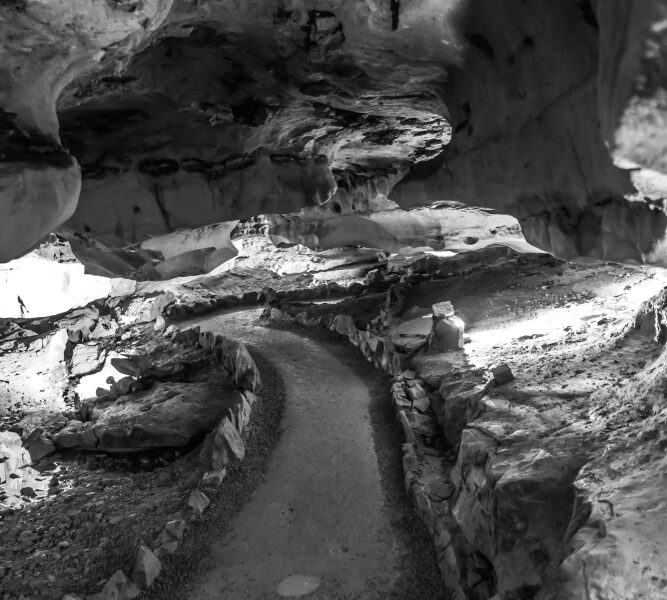 The Incredible Christmas Place
The Christmas Place is celebrating 30 years and has grown to be the largest Christmas shopping village in the southern United States. Guests can immerse themselves in the magic of Christmas with every visit to the store and feast their eyes on displays of fantasy and light. You can purchase a wide variety of ornaments and decor to transform your home from the Grinch's barren lair to the North Pole workshop.
Let's just say, if you deck your halls with items from this place, Santa is almost sure to put you on his nice list!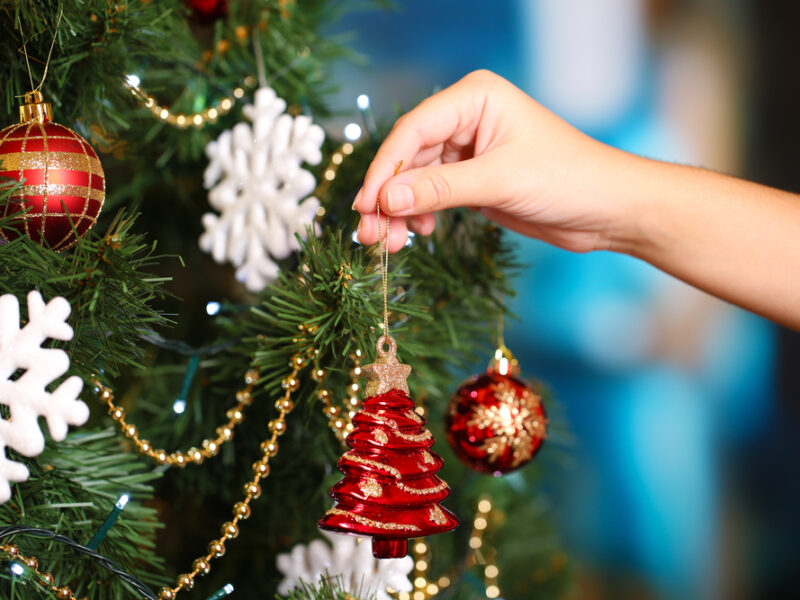 Wonderworks
WonderWorks stands out, and not just because it is a huge upside-down building. No, it is one of the most popular attractions in Pigeon Forge because it is a combination of a science fair, amusement park, and children's museum all bunched into one. For the price of admission you get access to over 150 activities ranging from roller coaster simulators to ropes courses.
WonderWorks entertains young children, teens, and adults. Most guests spend about 3-4 hours exploring everything Wonderworks has to offer.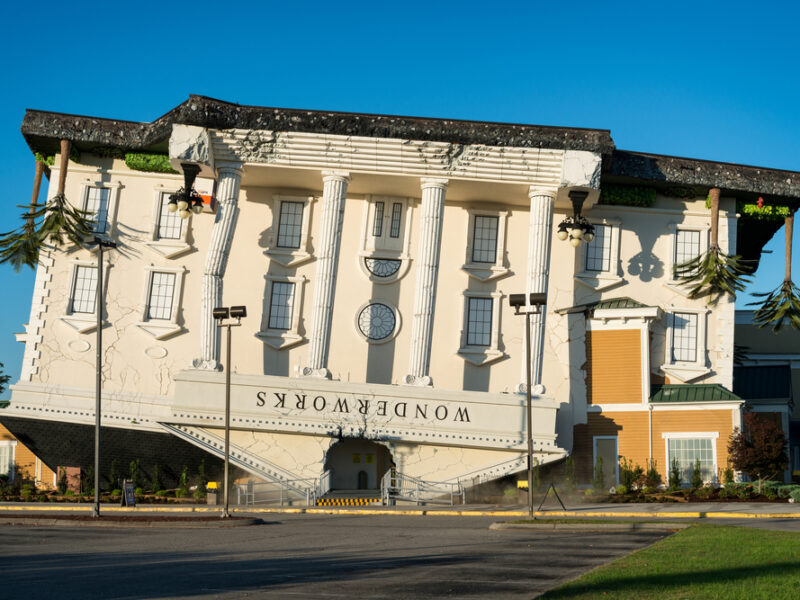 The Wax Museum
The Hollywood Wax Museum in Pigeon Forge is one of the more unique attractions in the area. You cannot miss the giant King Kong replica on the outside of the building when you drive down the main parkway.
Your self-guided tour of this museum includes plenty of photo ops. Dancing with Michael Jackson is always a "thriller," as well as walking the red carpet with Hollywood's A-list celebrities. All of the wax figures are interactive displays. You can pose and even touch!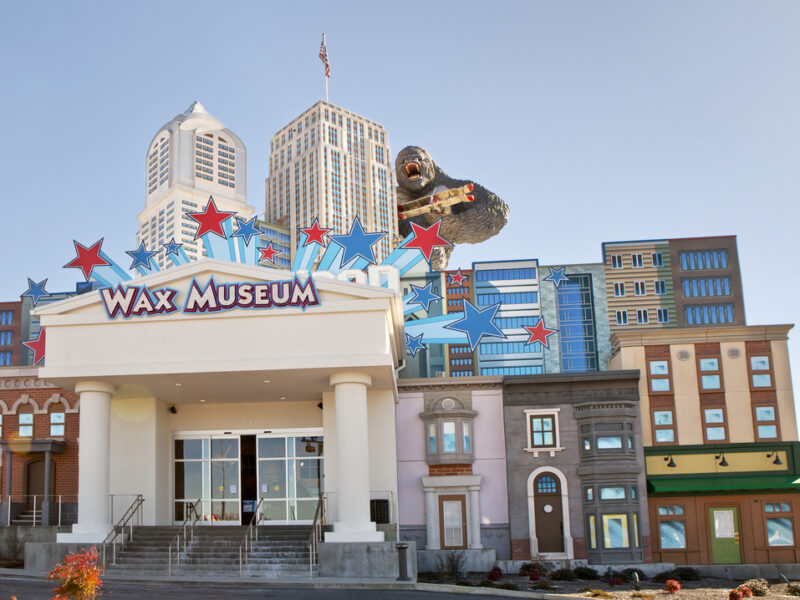 Go To A Show
Pigeon Forge is known for its family friendly entertainment. There are many show venues to choose from. Music and dancing shows are a favorite, along with dinner shows. For example, here are some of the most well-liked:
Hatfield and McCoy Dinner Feud
Attend this dinner show and become part of the longest running feud in history and assist the Hatfields and McCoys as they settle their differences fighting style. The dancing and singing in this show is a hoot. Whether you're a city-dweller or country lover you're sure to love this show's stunts and side-splitting comedy.
Country Tonite
Repeatedly voted the BEST show in the county, Country Tonite continues to be the most award-winning show in the Smokies! That is to say it is known for its wonderful music.
Pirate's Voyage Dinner and Show
ARRRR…You ready to relax and watch an action packed show? Located next to The Island in Pigeon Forge, Captain Blackbeard and his crew make for delightful entertainment. In addition to a stunt filled battle display between crews in a 15 ft. indoor lagoon, enjoy a 4-course pirate's feast with your best mateys. You may even see a mermaid or two!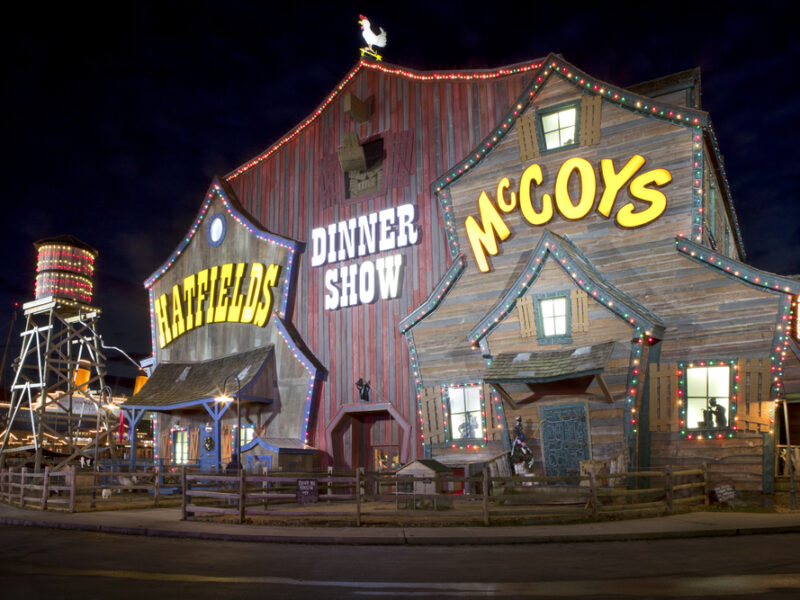 The Elvis Presley Museum
In the Elvis & Hollywood Legends Museum in Pigeon Forge you will find personal items and movie props from some of Hollywood's Golden Age including The King's. This location is rated one of the best museum tours in Pigeon Forge and should not be missed if you are an Elvis fan.
If you're in it "for the good times" make sure to stop on by.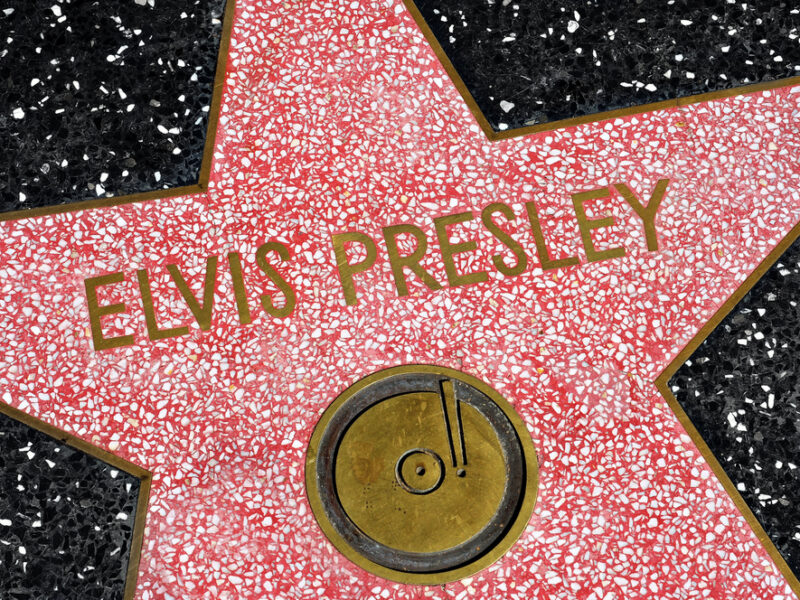 Big Rock Dude Ranch
Horseback riding is one of the best outdoor things to do in Pigeon Forge. Experience the Smoky mountains as settlers did 200 years ago as they traveled across mountains. Enjoy family activities such as fishing or mining. Find some shade and spread out a picnic. If you want to do activities that focus on quality time together, this place has got your back.
If ATV riding is more your speed, Big Rock Dude Ranch also offers some speedy tours.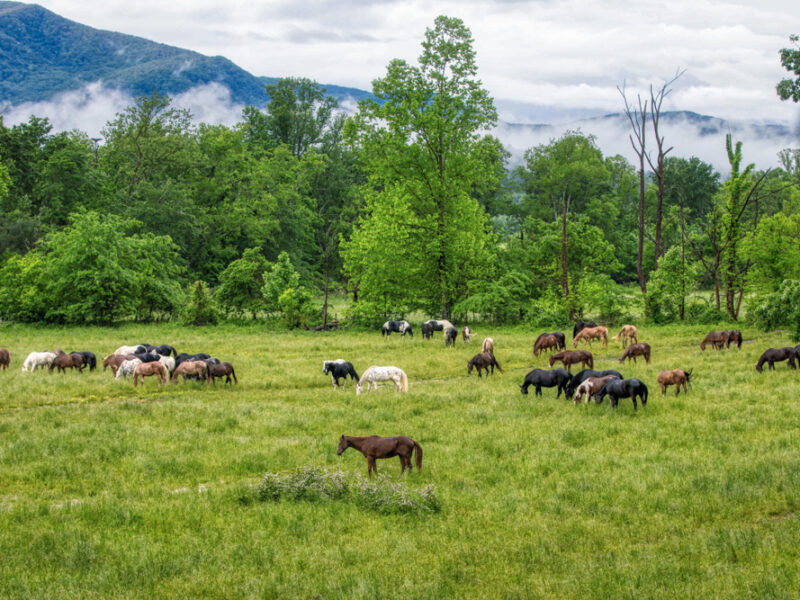 Rafting in the Smokies
There's no thrill quite like dodging and bobbing through rapids with your loved ones. Ranging from mild to advanced tours, if you want to get outside and enjoy nature, rafting is a great way to go. It's sure to get your heart pumping!
They say that Pigeon Forge is a hidden gem in the south, and it's obvious as to why. What was once a humble farming town is now the perfect family destination, a place where a vacation can feel as comfortable as home and everyone both young and old can find something of interest. It's a location for hikers and explorers, thrill seekers, music lovers, history buffs, science "nerds," foodies, artists, and people just looking for some rest and relaxation. Can you hear that? The great Smokies are calling.