Are you looking some of the best things to do in Winston Salem? We've got you covered!

Winston Salem is located in northern North Carolina and is around two hours and twenty minutes from the beautiful and popular destination of Asheville, North Carolina. It's also the fifth largest city in North Carolina and as such is thriving and full of exciting things to do for all types of travelers.

Winston Salem has had great success in the tobacco industry and also has a thriving arts district and community. You will see indicators of both of those things as you explore the city. You can walk through art museums, eat delicious farm to table meals, throw yourself back in time and learn about North Carolina history, spend time in nature, and much more in Winston Salem. I know you will love these things to do in Winston Salem!
Don't forget to check out our list of the best restaurants in Winston-Salem too!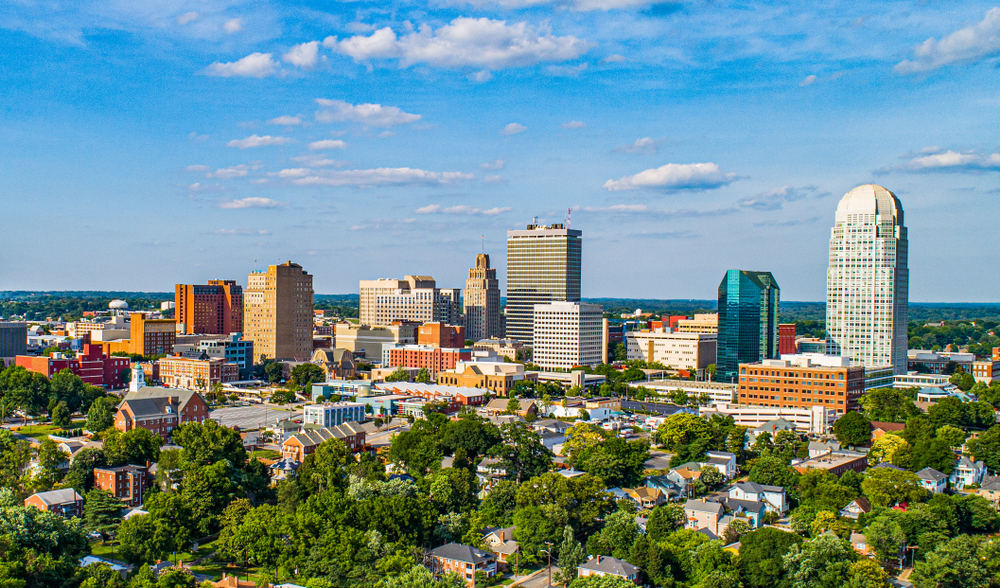 14 Best Things To Do In Winston Salem NC
Old Salem Museum and Gardens
This attraction is one of the most informational and interesting things to do in Winston Salem. It's a can't miss when you are in the city! The area of Old Salem has so much to see and do as it explains to you what life was like for the Moravians (German-speaking protestants) that lived there.

You can explore the St. Phillips Moravian Church and watch presentations of activities that were done in Old Salem back in the day, including pottery demonstrations and other hands on demonstrations by craftsmen and tradespeople. This area is particularly beautiful in October and November when the leaves are changing colors as it is a beautiful place to experience fall in North Carolina.

While there, consider grabbing food at the Winkler Bakery or at the Flour Box Tea Room & Cafe to taste Moravian cuisine. Make sure to try the Moravian cookies with a scoop of ice cream in between! The 75 acres of Old Salem are free for you to walk around, explore the shops, and enjoy the historic architecture. However, the best way to experience the Old Salem Museum and Gardens is by buying a ticket. With the ticket, you will be given access to 25 stops on the grounds where you can have a more informative and in depth experience at Old Salem.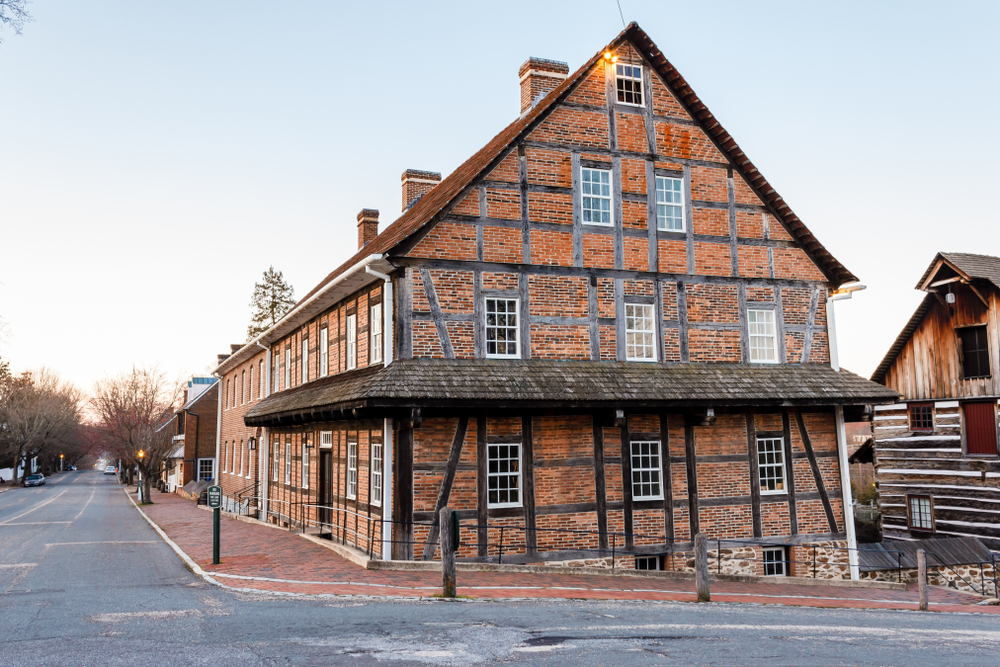 Eat Fresh Farm To Table Food at Jeffrey Adams
If you're looking for a good place to eat in Winston-Salem, consider having a meal at Jeffrey Adams on West Fourth Street. The food is not only fresh and perfectly cooked, it is beautifully assembled as well!

The menu changes seasonly to ensue the quality and freshness of ingredients. Their salads are full of crisp vegetables, nuts, seeds, and fruits, their steaks are cooked on a wood fired grill, and you can find variety at every turn. On top of their variety of dishes, they also serve a large selection of desserts, wines, bottled and draft brews, as well as dessert drinks for after dinner. You will love a meal from Jeffrey Adams!
Tanglewood Park
This park is one of the best things to do in Winston Salem for those who enjoy being out in nature. The park offers a large number activities all in one location along the Yadkin River. You will find an aquatic center, dog park, stables, golf, tennis, and BMX opportunities within Tanglewood Park. You can also participate in more typical park activities as well, including: fishing, boating, mountain biking, playgrounds, and a nature trail.

The biggest event of the year in the park is the Tanglewood Park Festival of Lights. Every year, the park holds this festival where you can enjoy driving along a light show route, meet Santa and Mrs. Claus, make your own s'mores, and shop. There are a variety of different vendors that sell things like artwork, fudge, wine, jewelry, and more!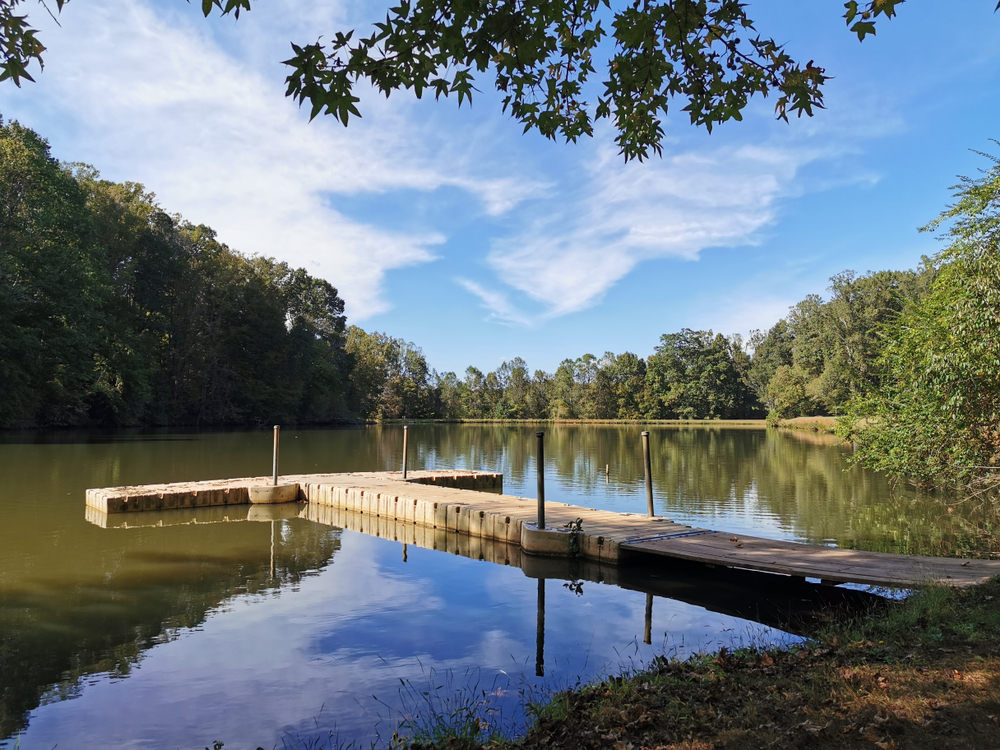 Explore Downtown Arts District
The downtown arts district and the art community as a whole in Winston Salem is thriving and is an exciting thing to experience if you get the chance. You can begin your journey in the art district by taking a self guided walking tour of the murals and other artwork painted throughout the area. You can get a complete list and a map of the murals on the Downtown Arts District Association (DADA) website.

After taking a tour of the murals in the district you can head begin to explore the galleries in the area. Some of the best include the Delurk Gallery which aims to help showcase and sale the artwork of current artists and the Red Dog Gallery which showcases both 2D and 3D works of art and also has several art studios for local artists to use. Outside of the Red Dog Gallery, there is a lovely park with sculptures and murals.

Supporting local businesses and people when traveling is wonderful, a visit to the downtown arts district is one of the best things to do in Winston-Salem for those looking to show support.
Reynolda Gardens
Reynold Gardens of Wake Forest University is a free site in Winston Salem that has 134 acres of woodlands, wetlands, trails, and a four acre garden with a greenhouse. On the grounds, you will find stunning stone work. Stone arches, paths, fences, benches, and decorative spirals can be found throughout the gardens. If you are traveling with dogs, they are welcome at Reynolda Gardens, the grounds are also a beautiful place to have a picnic when in Winston Salem.

The history of Reynold Gardens is quite interesting. During the Country House Era in America, industrialists would create expansive estates for themselves where they could enjoy the fresh air, grow healthy food, and just spend time outdoors being active. The Reynolda Estate was one of the few estates like this that were located in the south. Today, the gardens are for anyone to enjoy and are now one of the most beautiful things to do in Winston Salem.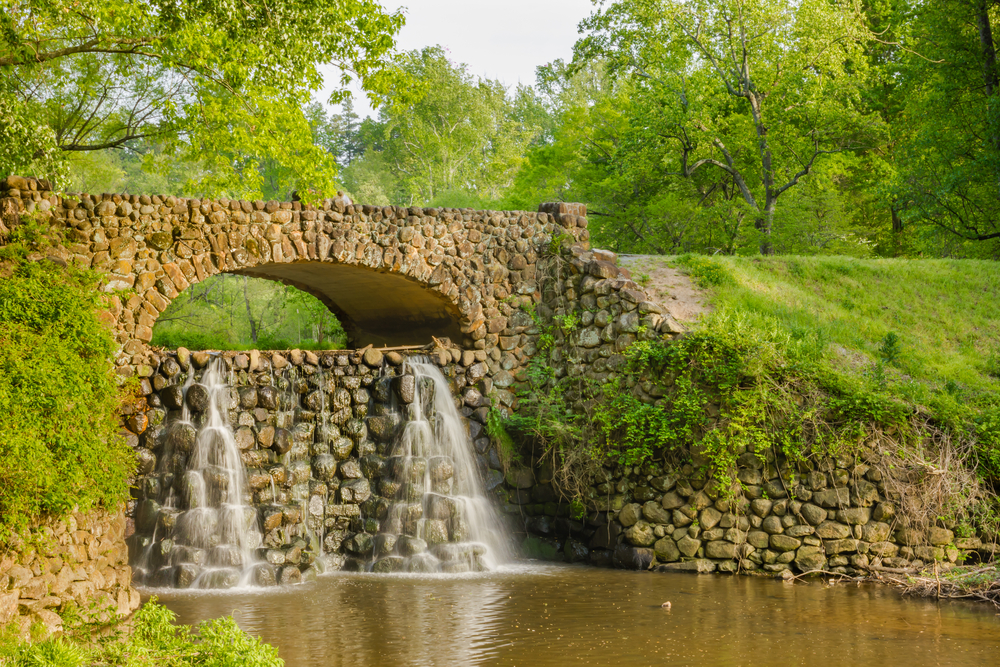 Old Homeplace Vineyard
If you are traveling with your partner, a stop at the Old Homeplace Vineyard is one of the most romantic things to do in Winston Salem! This vineyard in Winston Salem will make you feel right at home. It's located out in a beautiful natural area between acres of rolling pastures and a 1200 acre lake. The land that the vineyard is on was formerly a tobacco farm but now it is used to produce wine for people to come and enjoy when in the area.

You can truly relax and enjoy yourself at the Old Homeplace Vineyard. You can sit outside in the pleasant Winston Salem weather and sip wine with your travel companions, visit during a Reunion Sunday where local songwriters and artists perform on the deck overlooking the lake, or take part in a wine tasting. A visit to the vineyard is simply amazing and definitely needs to be added to your list of things to do in Winston Salem! Make sure to check thee Old Homeplace Vineyard website for a list of events before you visit as you may be able to catch a live musical performance and enjoy a variety of food trucks while you're there!
Quarry Park
This little slice of heaven in Winston Salem is a a great place to step away from city life and enjoy being around the water! The park features a lovely observation pier, several overlooks, as well as bike trail and concrete walking trails. Take a walk out onto the observation pier and you will have a view of nearby mountains, the quarry, and the Winston Salem skyline framed at the end of the pier.

The park was designed to be a premier park where people could walk, ride bikes, take pictures, attend events, and just generally enjoy being outside in the city. A walk through Quarry park is one of the best things to do in Winston Salem if you are wanting to get some fresh air away from the busy streets of the city.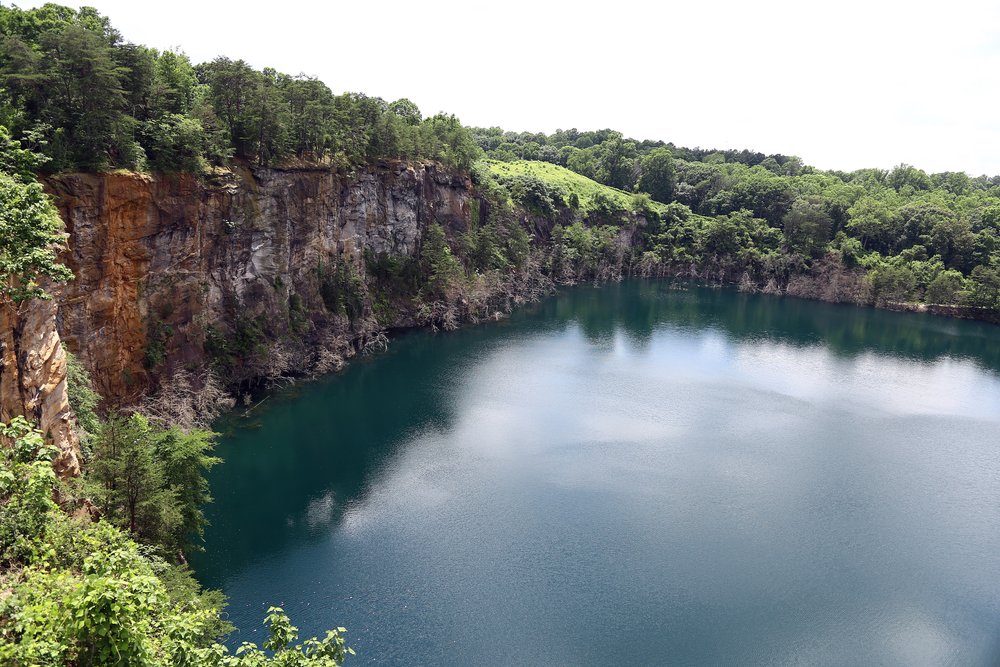 The Southeastern Center for Contemporary Art
The Southeastern Center for Contemporary Art is one of the best free things to do in Winston Salem. It's hard to believe that such a beautiful and intriguing facility is free to the public, but it is! This art center is focused on supporting not only North Carolina artists but southern artists all together. The exhibits you see in the Southeastern Center for Contemporary Art will include artists from the southern states and often works of art that focus on the south and southern centered topics.

The center also holds programs and events at different times throughout the year. They hold social events where you can meet new friends, talks where you can share ideas with artists and thinkers, family events where the entire family can enjoy art together through play and creative artwork, film programs where they present a contemporary or classic film, series, or documentary to be features in the exhibitions, among other events. Check their website for a complete list of programs and events offered by the center! Keep in mind that the center is closed on Monday's and Tuesday's.
Kaleideum Museum
For family travelers, the Kaleideum Museum is one of the best things to do in Winston Salem with kids! There are two different locations, you will hear them referred to as Kaleideum Downtown and Kaleideum North. Like most children's museums, the Kaleidrum Museum is full of exhibits and areas that encourage kids to move their bodies, learn, and play.

Some of the most kid improved exhibits at the museum include the climbing lobby, the outdoor Kaleidoscope that children can climb inside of, the amazing airways exhibit where little ones get to make prediction and test hypotheses about which path air way take through different tubes and other airways, and last, but not least, the studio where kids can participate in different art and building activities in a community work space. Keep in mind that there are some hours that are reserved for museum members only, be sure to check their website before making plans to visit.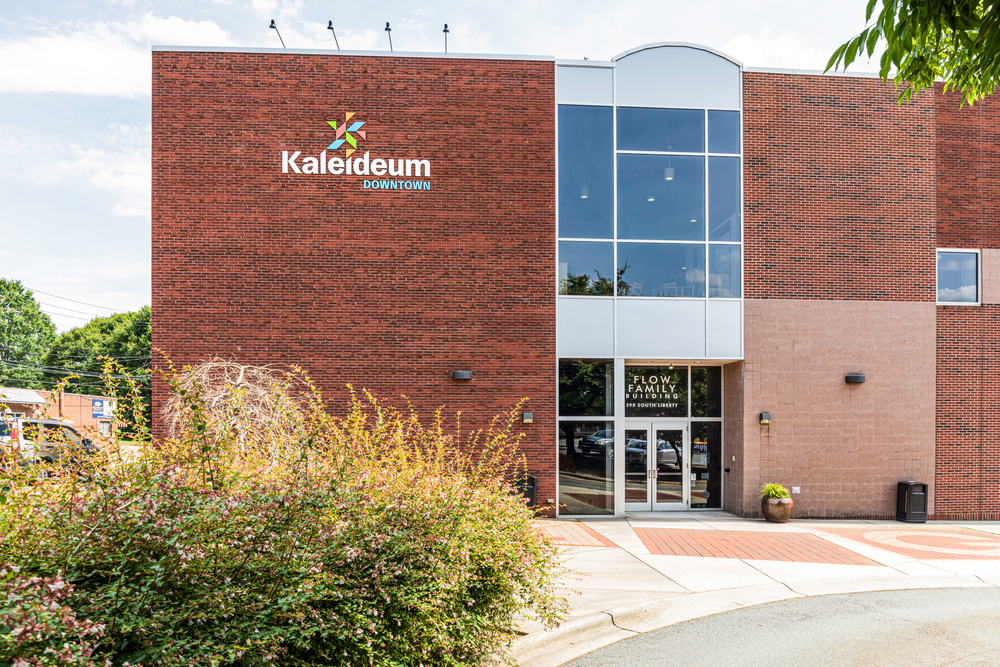 Historic Bethabara Park
For learning about the history of Winston Salem and to really learn about what life was like when the area that is now Winston Salem was first settled. Bethabara is the site where the first Europeans settlement in the Piedmont area of North Carolina was located. In the 1700's a group of Moravians traveled down to the area from Pennsylvania and formed a small village. Within a few years of settling, the development had become a bustling town complete with trade, a distillery, a tavern, and more!

Today, you can explore the historic Bethabara, enjoy their wildlife preserve, walk through the gardens, hike the trails, explore the village, see a palisade from the French and Indian War, and more on site! Admission to the sit is very affordable and travelers of all age can find something in the park that they will enjoy. While you're in the park, consider taking the Gemeinhaus (meeting house) Tour or the Log House Tour which shows what life was like for colonial children.
Paul J Ciener Botanical Garden
The Paul J Ciener Botanical Garden is one of the best things to do near Winston-Salem. Located in Kernsville, the largest suburb of Winston Salem, the garden is open year around and has seven acres of themed gardens for you to explore. The variety of gardens on site enhances your experience!

All of the gardens are perfectly designed and walking through them is very peaceful and relaxing. You can walk through the patio terrace garden that is adorned with stunning stone work, the pattern garden where you can walk through intricate designs of flower gardens, and the Xeric Scree garden that is full of gorgeous arid zone, drought tolerant plants. All of the gardens are wonderful and you will leave the Paul J Ciener Botanical Garden feeling renewed!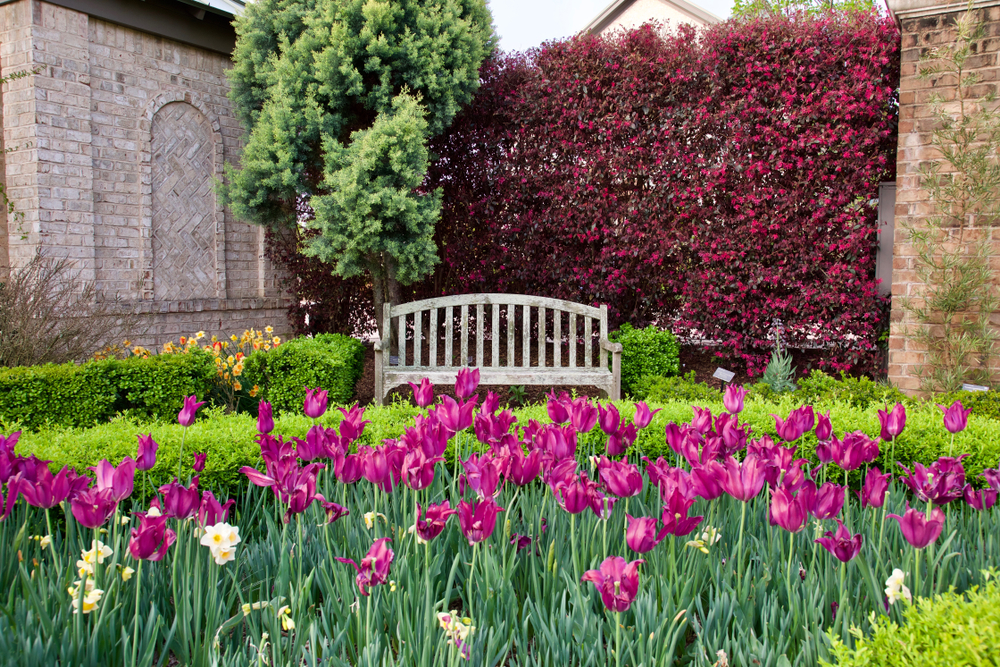 Bailey Park
Catching a live performance at Bailey Park is one of the best free things to do in Winston-Salem! The park is known for holding lunchtime concerts and events. It is a small park that offers a green space with a stage and food trucks. If you are looking for something new and interesting to eat for lunch, consider swinging by Bailey Park where you can have your choice of dished from the food trucks while you have the privilege of a free live musical performance!

The food trucks that show up in Bailey Park offer Mediterranean, Italian, Latin, Korean, and other types of cuisine. (Make sure to check the Bailey Park website to see what food will be in the park before you swing by!) If you don't fancy any of your food truck options, you are in luck as there are many restaurants and coffee shops within walking distance from the park.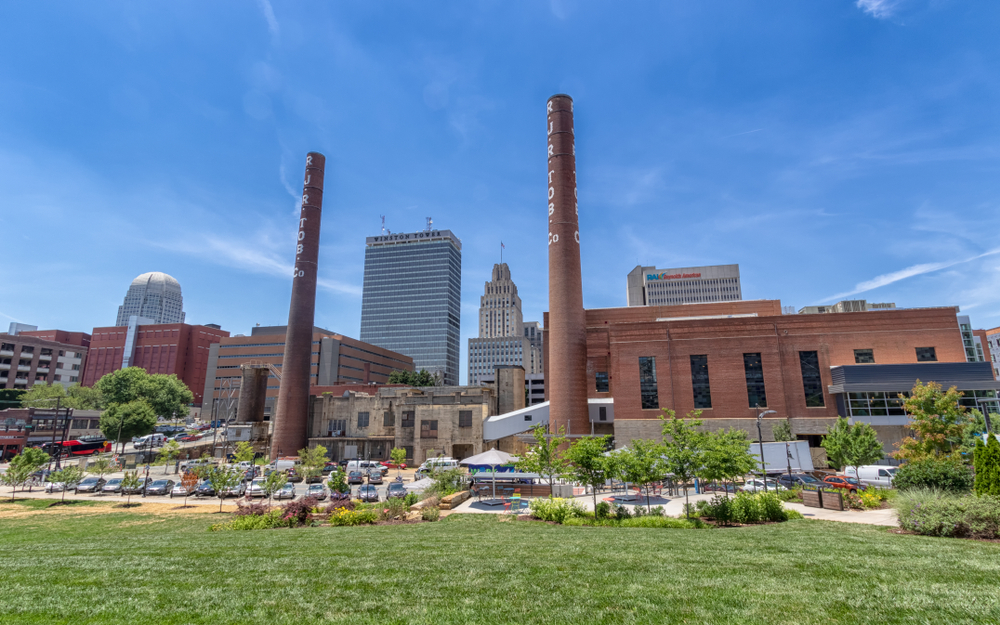 Black Mountain Chocolate Bar
There's nothing better than some mouth watering dessert after a day exploring the city! At the Black Mountain Chocolate Bar, you can drink your dessert! This bar serves craft cocktails that include drinks like the chocolate strawberry shortcake that is basically like an adult version of an ice cream sundae, complete with whip cream vodka. Of course not all of their drinks are desserts. You can order a variety of unique drinks that have all been given equally unique names. (Like the Beary Bramble!)

For those who plan to explore the city on foot, this must make it onto your list of things to do in Winston Salem! Located just across the street from Bailey Park, Black Mountain Chocolate is a must for anyone visiting Winston Salem as they offer some of the most delicious and unique cocktails in North Carolina.
Korner's Folly
Built in the 1800's, Korner's Folly is a historic home that really shows the German influence in Winston Salem. You can buy ticket to tour the 22 rooms of this beautiful historic home. Self guided tours of the home are offered Tuesday through Saturday. If you are visiting with children, no worries as this is a kid friendly attraction. Children under the age of six get in for free and you can request a scavenger hunt that keep your little ones entertained during the tour!

The craftsmanship and history of this historic home are both fascinating. Construction on the home began in 1878 by Jule Gilmer Korner. He was an interior and furniture designer who used his new home to showcase his skill and use as a catalog for his clients to browse. Some of the interesting and unique designs you can see in the home include: 15 different fireplaces, pivoting windows, child sized rooms with cubby holes and trap doors, and a theater that is thought to be the very first private theater in America!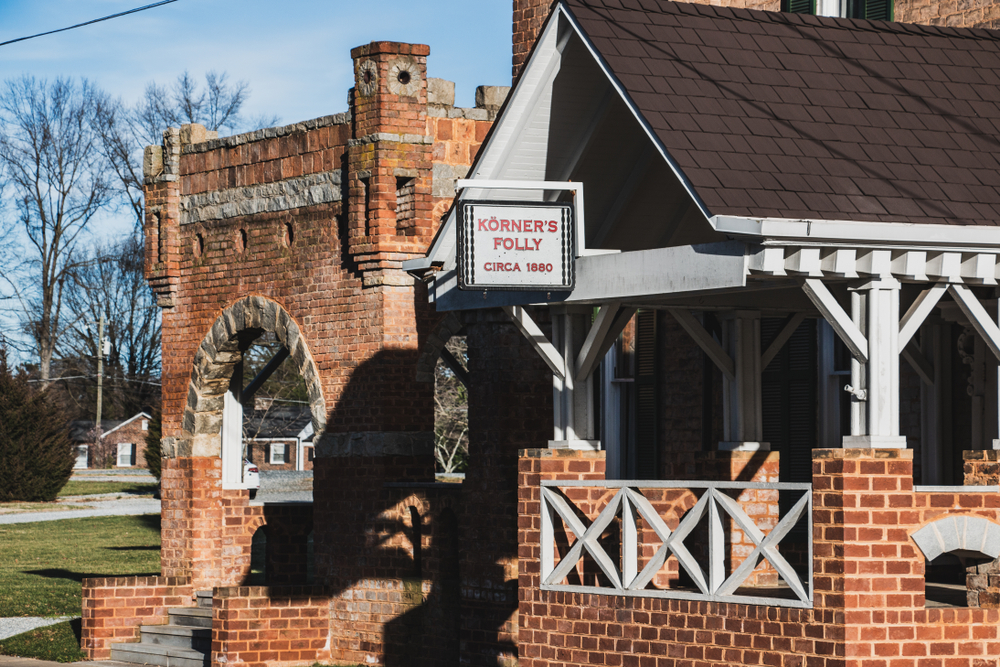 As you can see, you won't have to wonder what to do in Winston Salem. From the educational historical activities and delicious farm fresh food to the thriving arts district and opportunities to enjoy being out in nature, you will have so much fun exploring this beautiful northern North Carolina city! Which of these things to do in Wintson-Salem do you plan on doing first?