Are you on the hunt for the best wineries in Virginia? You have come to the right place here we have the most beautiful vineyards and wineries in the state. The southern state of Virginia has a wonderful climate for growing grapes and many different regions grow them giving such a rich variety to the types of wine that can be made. This is also one of the best Romantic Getaways In Virginia!
The very first record of winemaking in Virginia came from the nation's third president, Thomas Jefferson, back in the 17th century. So it just makes sense that today it has evolved quite a lot and there are now over 300 wineries in Virginia. The Blue Ridge Mountains are known as Virginia Wine Country and you can find so many vineyards tucked away in the hills and countryside throughout the commonwealth. While out visiting all these wineries, Virginia is also known to have some of the best glamping spots around.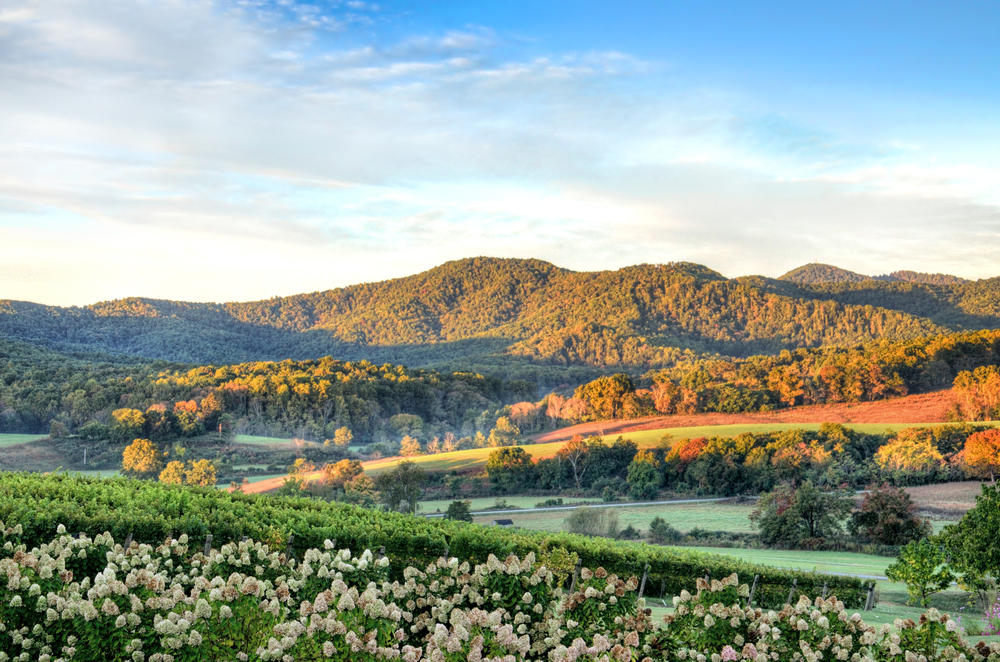 15 Beautiful Vineyards and Wineries in Virginia
Mermaid Winery
Mermaid Winery was the very first Virginia Beach winery and it is located in the very popular area of Chix's Beach on Shore Drive. They have a full kitchen on-site where the menu is always changing so you can reserve yourself a table and enjoy a class of mermaid wine from grapes grown in Virginia. One of the most popular things to order when visiting one of the best wineries in Virginia is to order yourself the table a wine flight. Their wine flights come with 5 different types of wine that you can try.
They are open every day of the week from noon to either 9 or 10 pm. Make sure to check out their website they are always having events and special dinner menus. Plus, if you fall in love with the place they do host all sorts of parties in their special event wine barrel room. While you are visiting Virginia Beach do not forget to check out all of the yummy restaurants there.
Jefferson Vineyards
Jefferson Vineyards is one of the most famous wineries near Charlottesville VA and has been growing grapes on the land since at least 1774. They are open Wednesday through Sunday from 11 am to 6 pm and there are two different tasting rooms for you to enjoy a glass of wine, a whole bottle, or switch it up and have a wine flight to find your favorite kind of wine.
There is also plenty of space to enjoy the mountain views from their outside space but they do recommend bringing your chair or blanket if you plan to sit on the lawn. They allow homemade picnics to be brought in and eaten outside. Plus you can bring your dog here as long as they are kept on a leash.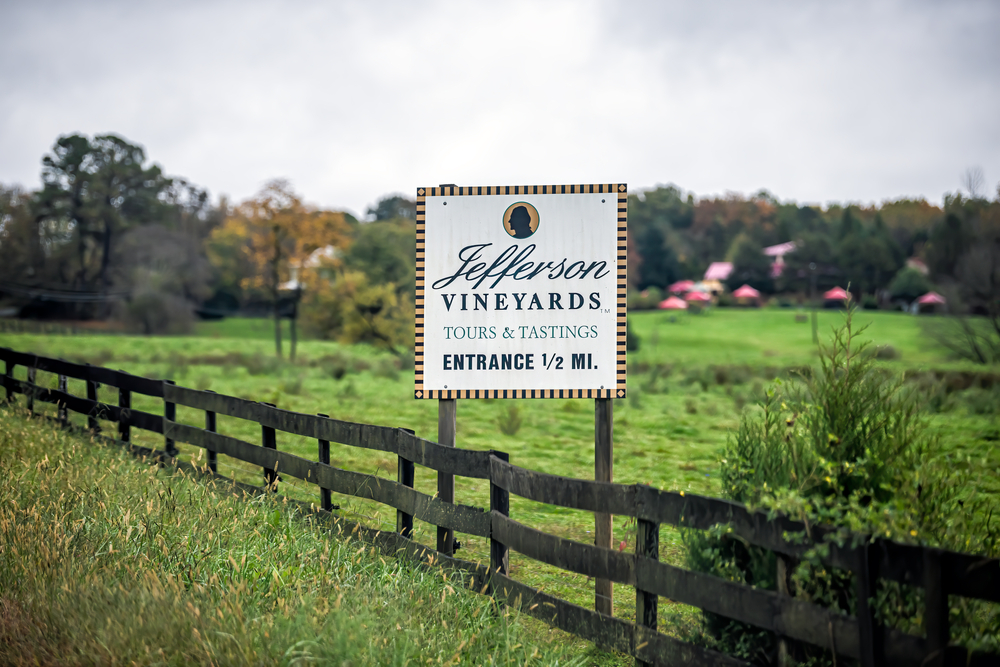 Stone Tower Winery
Stone tower winery is the most popular Leesburg winery to visit on your Virginia wine tour. The same family has been running one of the most beautiful vineyards in Virginia for over three generations and they have no plan of stopping any time soon.
Enjoy the scenes on the estate that is over 300 acres or you can take in the views up in their tower tasting view room that is for 21 and over only. They also have a barn tasting room that is family-friendly and reservations are never needed for either room. They are open Thursday- Monday from 11 am to 6 pm and do not allow outside food, but dogs are always welcome.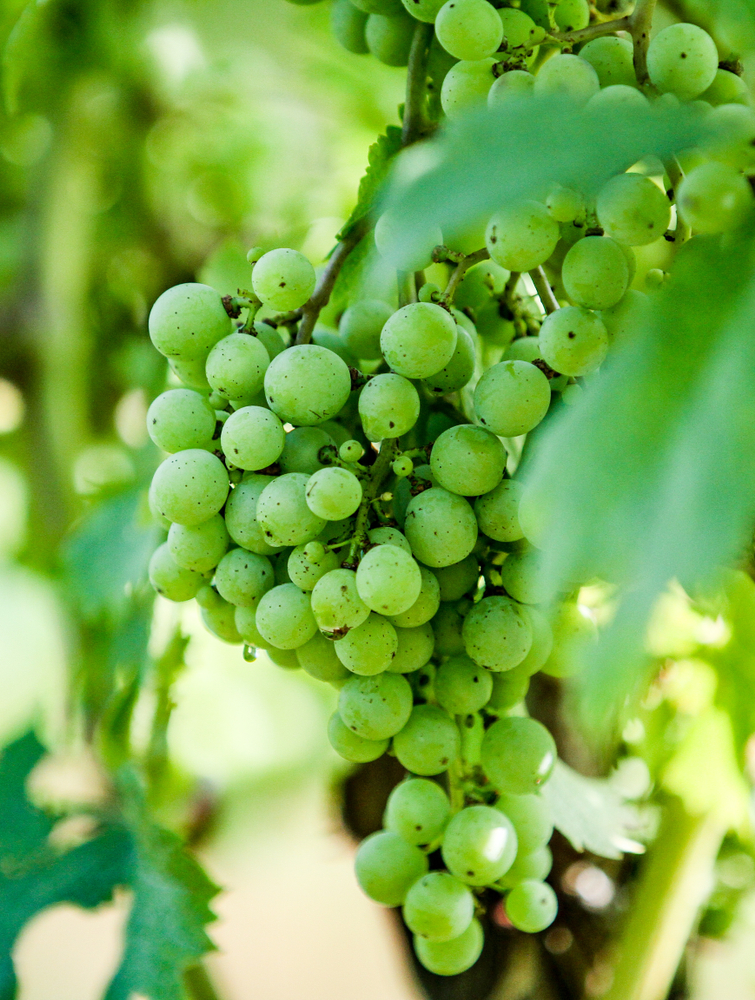 Dry Mill Vineyard & Winery
This is one of the most special Leesburg wineries on a breathtaking riverside. It was once a stable and barn that was home to the Loudoun Hunt Club. Since then it has been perfectly restored and has been a working vineyard since 2009. They have transformed the old hayloft into two balconies that overlook the river and mountainside.
Here they also have bike trails and tasting sessions where you can enjoy their famous wine slushy and a charcuterie board You can visit here every day except Monday and Thursday from 12 pm to 6 or 7 pm depending on the day and the season. Plan your visit today to go to one of the best vineyards in Virginia.
Wineworks Extended
Wineworks Extended is one of the most popular Virginia Wineries for vacationers visiting the area. The winemaker here has won multiple awards for his wine-making skills and also runs a very well-known winery in France.
You have a plan to visit multiple wineries in Charlottesville after trying out Wineworks extended because they are open every day of the week from 1 pm to 7 pm. Plus another unique experience you can have here is that the owner imports some of the best wine from France for you to try along with the classic Virginia blends.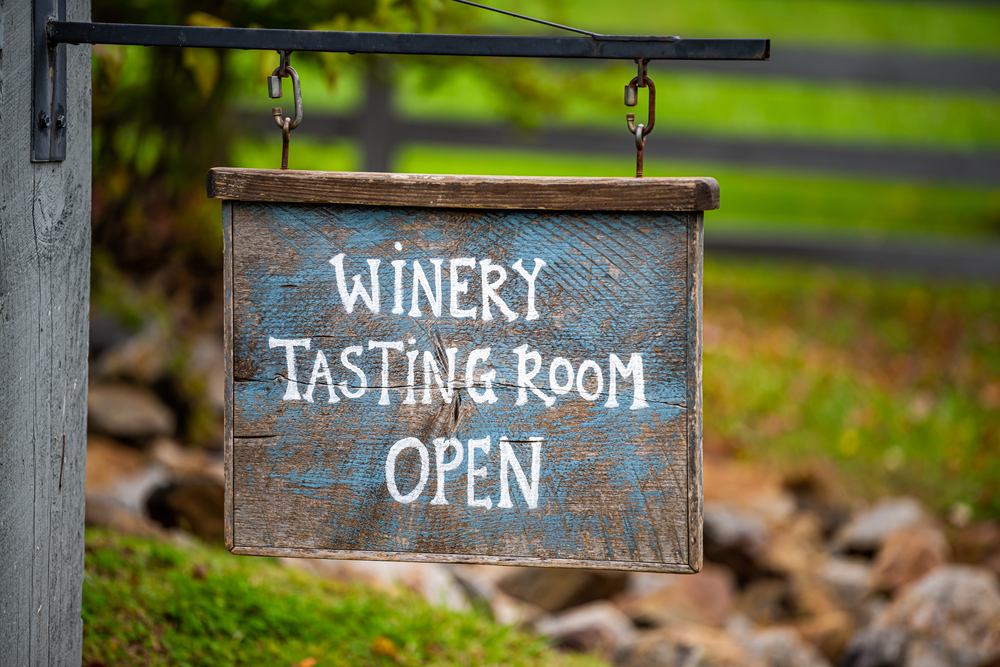 Abingdon Vineyards
Put Abingdon Vineyards high on your list of wineries in Virginia to visit. They are in the prime location of Abingdon, VA which is in the southeastern part of the Appalachian mountains. Their motto is bringing Napa to Appalachia Virginia and they make the most delicious blends of red, white, and rose wines. While enjoying your wine there are snacks available and you can also bring your picnic if you buy a bottle or glass of wine while you are there.
There are so many different ways to visit the Abingdon Vineyards you can come while biking down the famous Virginia Creeper Trail that is only 0.5 miles away or even makes your way here by kayaking or boat from the South Holston Lake in the warmer months. They are open Wednesday to Sunday 12-6 in the off-season, but from May to October they are open from 12-8 giving you plenty of time to visit one of the best wineries in Virginia.
The Winery at Bull Run
The Winery at Bull Run is one of the most popular wineries in Northern Virginia and they are the closest winery to Washington D.C. They offer wine tasting in a 19th-century atmosphere where they invite you to come and enjoy life at a slower pace and relax in the Virginia countryside.
All of their wines are made with 100% Virginia grapes. During the week they are open from 11 am to 7 pm, but on the weekends they stay open until 9 pm. They are a family-run business that has won over 200 awards for their Virginia winemaking. That means you just know that they are a fantastic Virginia wine tasting option for you to try.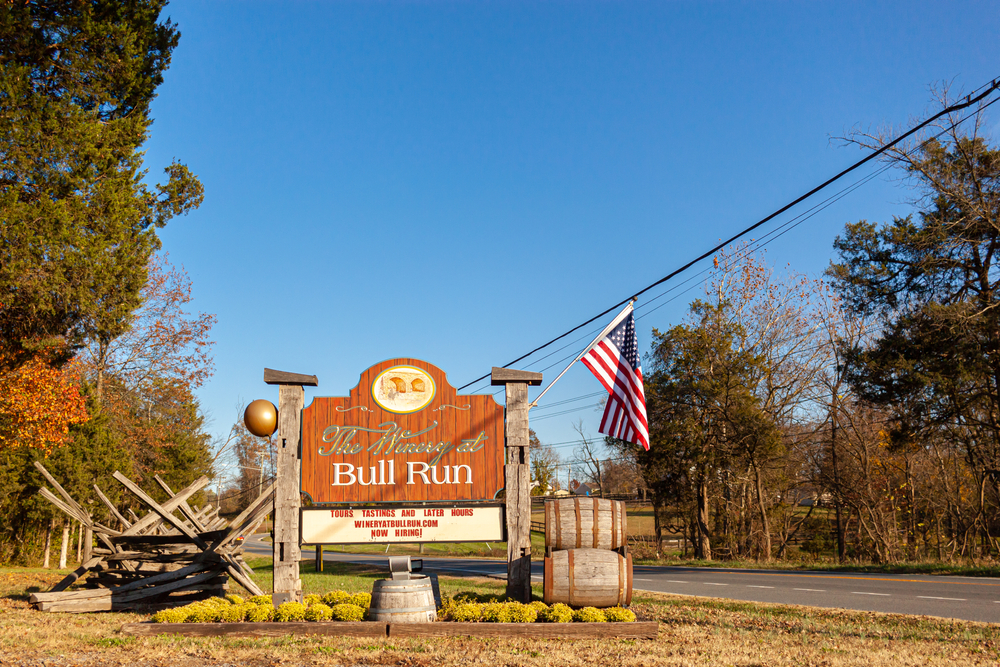 Brambly Park Winery
If you are looking for the best winery in Richmond, you have to check out Brambly Park Winery. Here you will enjoy an urban vibe in the northwestern Richmond neighborhood of Scott's Addition. All of the wine that is produced is grown from Virginia, Oregon, and California but try to use Virginia grapes as they can. They stay open every day from 11 am to 10 pm so you have plenty of time to swing by one of the best wineries in Virginia.
When visiting here you have two types of kitchens on site so you do have to worry about bringing in your food or ordering out they have it all here. You can opt for the fine dining option with Italian dishes in the restaurant or you can sit outside and order from a QR system and the food is brought to you as soon as it is ready. Whatever you are looking for the Brambly Park Winery has something for everyone to enjoy.
Williamsburg Winery
Come and enjoy one of the best wineries near Williamsburg, Va they are open every day of the week from 12 pm to 6 pm. The winery is on a 300-acre farm that offers tastings, yummy food, and on-site lodging all year round. There is a wine pavilion that serves as a beautiful two-story picnic area. Don't forget to check out our list of Best Restaurants In Williamsburg for your visit.
For dining options, there are go-to snacks at the wine shop or you are more than welcome to order a to-go lunch at the Gabriel Archer Tavern across from the picnic area. They have a large variety of wines to enjoy including reds, whites, sparkling, and dessert wines for you to try. Do not miss out on visiting one of the oldest and best wineries in Virginia.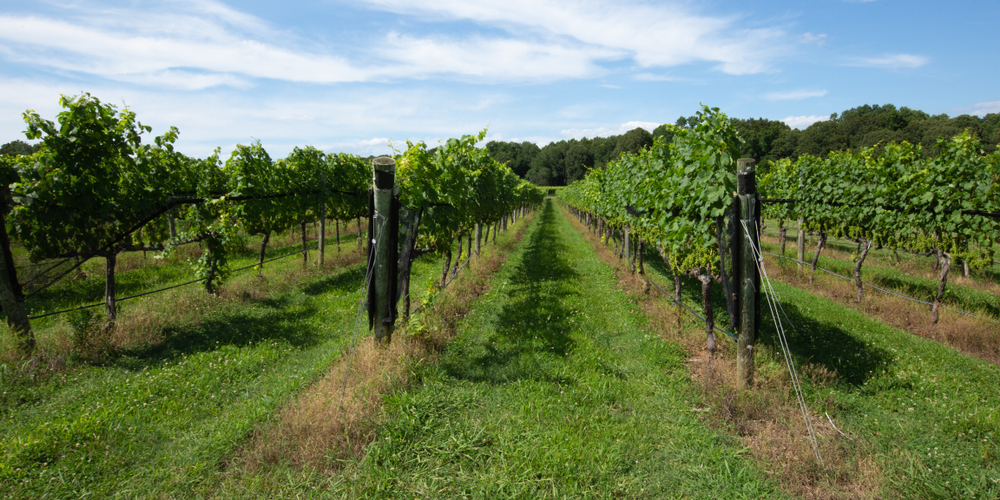 Greenhill Winery and Vineyard
Greenhill is one of the most popular Middleburg wineries that has been open since 2013. They make a large variety of wine and snacks for you to enjoy in the restaurant or out on the lawn taking in the fresh air. They do host all different types of parties here so if you are looking to host a wedding or a party you should check them out.
All seating here is first come first serve during the weekdays but on the weekends you can make a reservation for the Club Lounge. The winery is adult-only making it one of the best wineries in VA for a romantic couple getaway. Make sure to check out their website for any new events that are happening at this beautiful location in the middle of Virginia wine country in the Blue Ridge Mountains.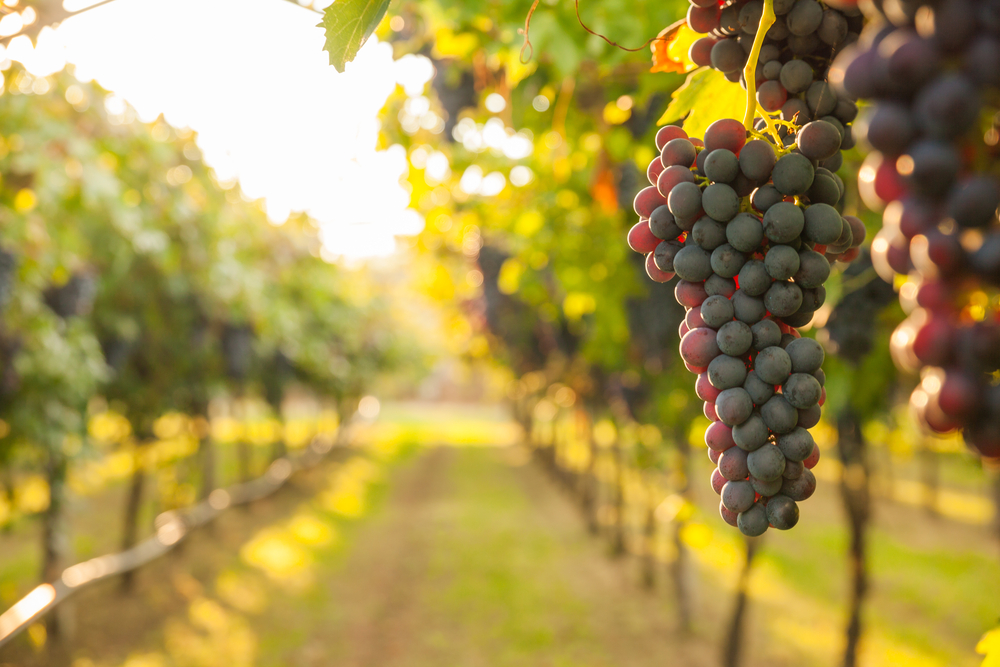 Delaplane Cellars
This Delaplane winery is neatly nestled in the stunning Cobbler mountains. You should come and enjoy one of the best wineries in Virginia during the week because there is never a with no reservation needed. If you are visiting on the weekend it is strongly recommended to make a reservation through their website. Try one of the self-guided tastings with four different flavors of wines included and while you are at it try the crowd favorite Virginia Sampler Platter.
No matter what time of the year you visit there will be plenty to enjoy there are fire pits to cozy up to in the winter months that are always available to reserve or try your hand at the first come first serve top level. And if you are lucky enough to visit during the summer they are now offering sunset wine dinners out on the lawn.
Smithfield Winery
This beautiful winery in Smithfield started as a hobby that quickly grew into a passion and opened and started welcoming its first guests in 2013. They are located in the heart of downtown Smithfield, Va, and mainly host private events. But they are still open for you to come and purchase their homemade wine.
You can find the wine and sparkling wine that they produce at local stores throughout Virginia. Unfortunately, they have closed their tasting room due to the high number of events they get. If you ever find yourself in the area Smithfield Winery is worth the stop.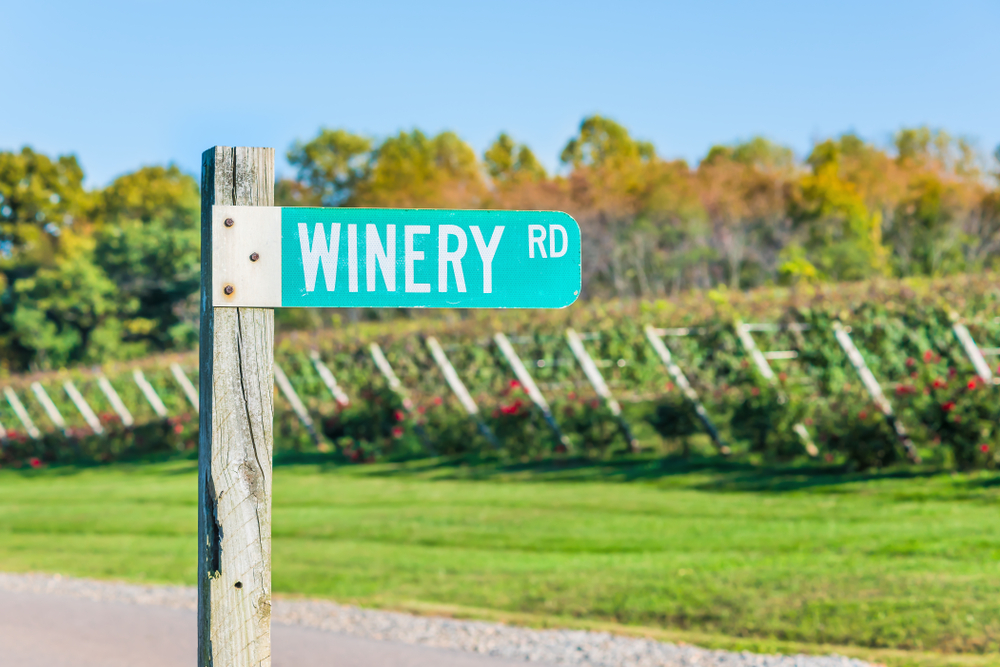 Ducard Vineyard
The Ducard Vineyard has one of the best views out of all the wineries in Virginia because they are right on the border of the Shenandoah Forrest. They have just been voted the best winery in central Virginia and have won gold at the wine awards for 5 years in a row. They have two options on how you can enjoy their homegrown wine, either on a flight or order a bottle to enjoy in-house or take it or you can take it to go.
Make sure to check out their website for what they will be hosting in the upcoming week There are always events and live bands on Saturday afternoons for their guests to enjoy. During the warmer months of the year, you can expect to see food trucks and music every weekend outside while at one of the best wineries in Virginia.
Delfosse Vineyard and Winery
Delfosse Vineyard and Winery is one of the best wineries in Virginia and is located right in the middle of Virginia wine country. Come and enjoy the breathtaking views at one of the most beautiful valleys in the countryside of Virginia. Here the grapes they use grow on the right on the grounds. Another amazing thing is that they do offer a cute little cabin if you want to stay the weekend.
This lovely winery near Charlottesville is only a 30 minutes drive from the city. They are open from Wednesday to Sunday 11 am to 5 pm. They put on beautiful events if you would like to host a wedding or special type of party here. Do not forget to put the Delfosse Vineyard on your list of places to stop on your Virginia wine trail trip.