Are you looking for the best breweries in Roanoke, Virginia? Then you have come to the right place. We have done all the research and want you to enjoy the spoils! Known as the Magic City, the beer in Roanoke is enough to keep the moniker!
There is so much to do in Roanoke. Everything from hiking to exploring museums of history and art, it definitely makes for a full day! What better way to wind down after a long day than a flight at one of the many establishments on our list of breweries in Roanoke!
We love the way local breweries weave in the craftsmanship of beermaking, the local flavors, and the vibrant culture they are surrounded by. Breweries are representative of the town they are in! What better way to explore a town than through a beer in Roanoke?
Although a trip the brewery is more for adults, we definitely found some great family-friendly breweries as well. Grab your designated driver or download a rideshare app and let us dive into the best breweries in Roanoke!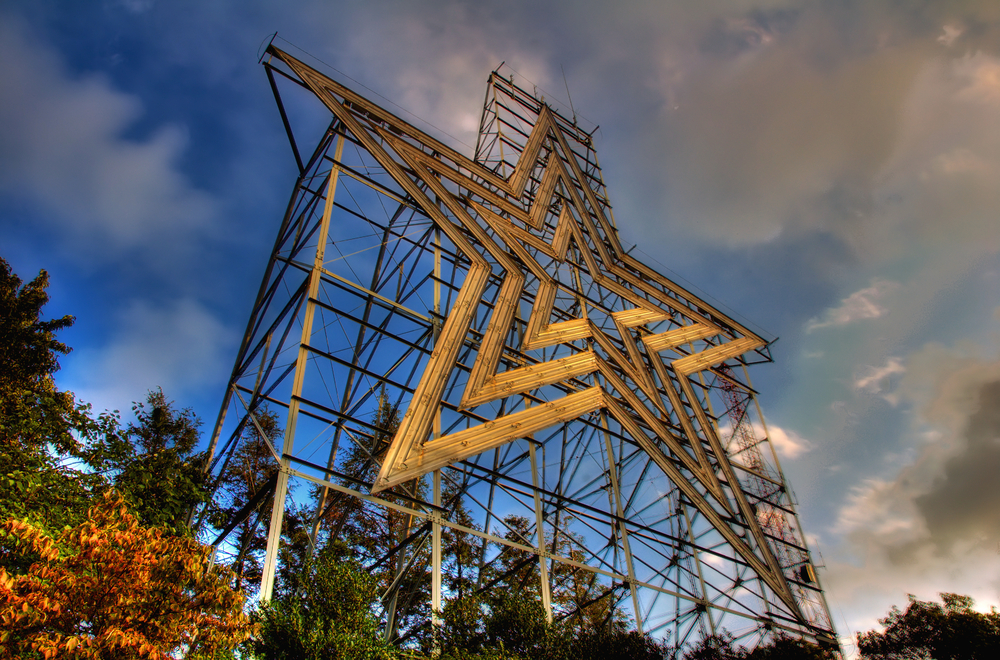 12 Best Breweries in Roanoke VA You Must Visit
Golden Cactus Brewing
One of our favorite kid friendly Roanoke breweries is Golden Cactus Brewing! With the slogan of "Get your fresh cold beer here before the world ends", you know this place has a story! Open daily and brewing a new beer every week, you never know what kind of experience your taste buds will have, but you know it is going to be delicious.
Golden Cactus Brewery is both colorful visually and with their aesthetics. They love to let their customers in on the little secrets that make their beer so special. With names like Pils R Güd, My Fair Lady, The Vaughan Trap, and our favorite Ding Dong Dunkel you have to surmise that if they have this much fun naming the beer, then they must enjoy making it!
Please visit Golden Cactus Brewing! It truly is one of the most tasty downtown Roanoke breweries!
Parkway Brewing Company
Technically located in Salem, Parkway Brewing Company is still one of our favorite breweries in Roanoke. Nestled in the Blue Ridge Mountains of Virginia, this brewery draws inspiration from the 469 mile scenic journey that surrounds them. They say their beautiful views, interesting music, oddball characters, and larger than life folklore make their home special — and make them thirsty!
Operating a four vessel brewhouse allows them to mass produce twenty-two different brews every year, as well as multiple exclusive pilot batches that you can experience in their on-site tasting room! The master brewer is described as having a scientists brain with an artist's palate. Trust us that this is an experience you do not want to miss!
With distribution to three states and core beliefs of good beer, company with ones you love, live local music, and good food, Parkway Brewing Company is one of the best breweries in Roanoke.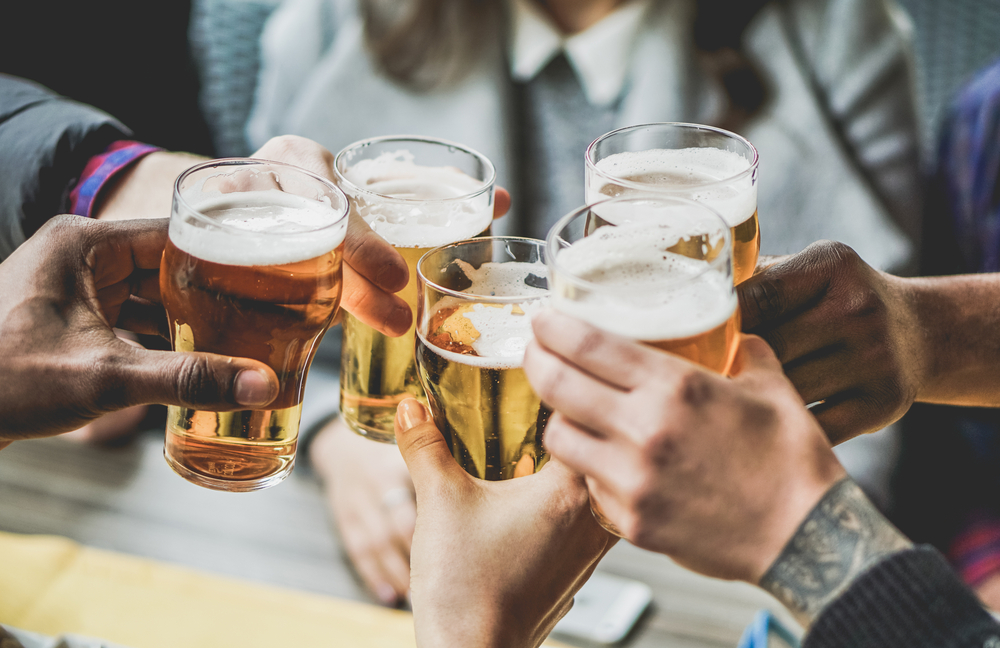 Starr Hill Pilot Brewery and Side Stage
Starr Hill Pilot Brewery and Side Stage is a one of the no holds top breweries in Roanoke, Virginia! As the second oldest craft brewery in Virginia, this brewery manages to be a staple in the community while still experimenting and trying new things.
In the early 1990's, co-founder Mark Thompson took his biology degree to Portland, Oregon, ground zero of craft beer's growth in America. Pair that with an old friend starting a brewpub and music hall and you have Starr Hill founded in 1999 and they have been making beer ever since. Laying the groundwork for the craft beer community in this region, Starr Hill Pilot Brewery and Side Stage is actually their first satellite location.
Great Heights Elderflower Tripel Ale is a fan favorite. Our go-to is their Girl Scout Law which is a coconut milk stout and absolutely divine. Please make sure to check out some of the best beer in Roanoke at Starr Hill Pilot Brewery and Side Stage!
Twisted Track Brewpub
Twisted Track Brewpub hands down has some of the best brewery food in Roanoke! Much like the name implies, Twisted Track Brewpub somehow finds a way to stay on track while putting their own twist on classic flavors. As a premier brewery in Roanoke Valley, they brew everything from European Ales to American IPAs, stouts and sours, but their lagers are where they really shine.
Some of our favorites are the Beau's Beer – Strawberry/Kiwi Sour, Blueberry Blonde, and the Vanilla Cream Ale, but we have honestly loved everything we have tried. For food, the Twisted Track Pretzels come with "everything" seasoning and their dips are beer mustard or beer cheese. The Dragon Egg is a pork and beef blend filled with roasted chilies and cheddar cheese! The Loaded Dogs are what dreams are made of.
Twisted Track Brewpub is one of the great Roanoke pubs and a must visit!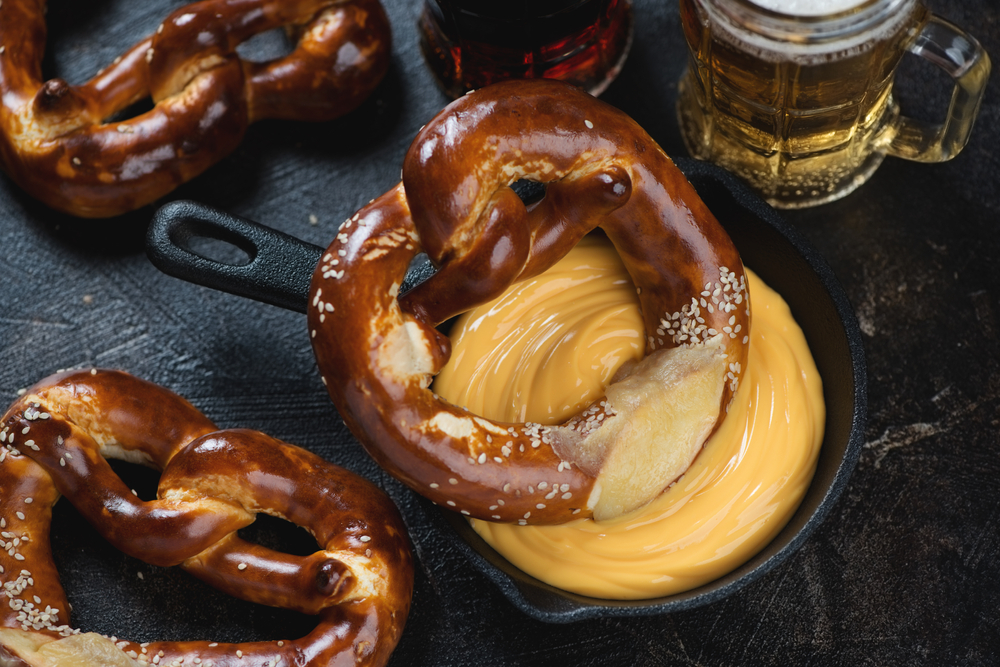 Big Lick Brewing Company
When creating our list of breweries in Roanoke, we knew Big Lick Brewing Company would have a spot! Besides the beer there are two things that make this brewery stand out. First, they have an official policy on dogs which allows them on the property as long as they are leashed and well behaved. Some of the most fun we have at breweries is dog watching! Second, we love that we can tour the brewery! All you have to do is request it!
We recommend doing a flight here because there is so much to try! The Reckless Caution is a Blackberry IPA and it is absolutely divine! We also really enjoy the Passionfruit Mule! Another fun thing about Big Lick Brewing Company is that the surrounding restaurants in Roanoke will deliver to your table at the brewery! The food is all delicious and there are so many options!
Big Lick Brewing Company is one of the best breweries in Roanoke VA!
A Few Old Goats Brewing
A Few Old Goats Brewing is one of the best breweries in downtown Roanoke! Started by two married couples who met in Cleveland, this brewery was really born from a love of the craft and an obsession with the hobby! As a two barrel nano-brewery, they cycle through new beers fairly quickly so if you like something, be sure to get your fill!
After a day of hiking or relaxing, a pint of Goatmeal Stout or the Tethered Fears stout is just what you need to rehydrate and ease yourself into evening. The owners want you to see AFOG as place for friends — old and new. With plenty of indoor and outdoor games, as well as a pups welcome policy, their space is easy to spend an enjoyable time!
A Few Old Goats Brewing is one of the tastiest microbreweries in Roanoke!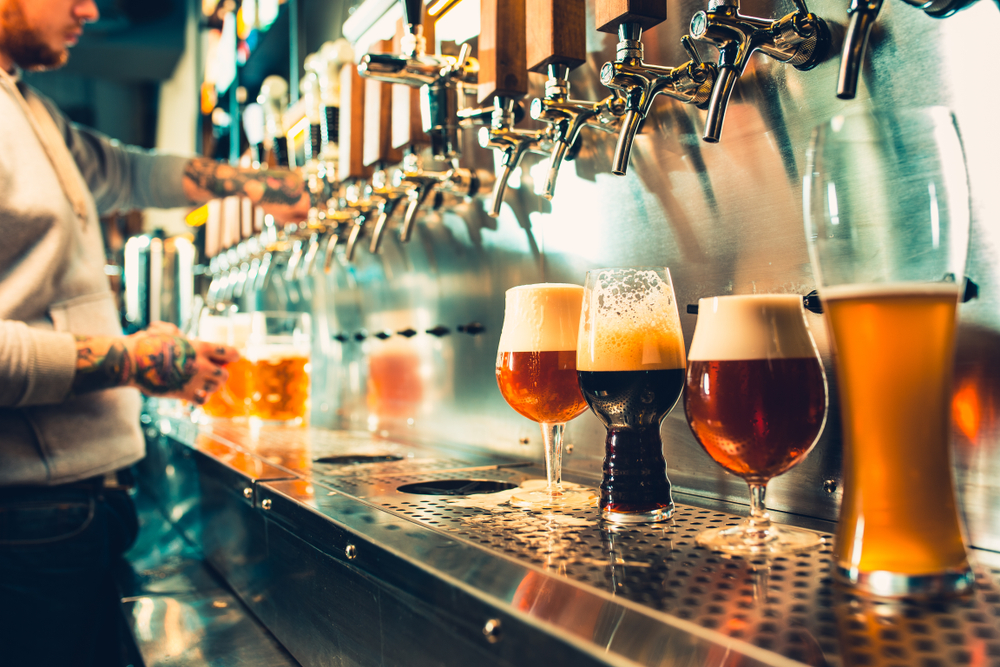 Three Notch'd Craft Kitchen and Brewery
For the absolute best brewery food in Roanoke, VA, look no further than Three Notch'd Craft Kitchen and Brewery! Not your typical brewpub, Three Notch'd specialize in locally-sourced beer-infused dishes designed to compliment the season! They also have signature cocktails and a kids menu!
Their appetizers include parmesan garlic fries, chicken drums, and chili cheese totchos! The whiskey river burger is enough to come again and again! We also love their Mediterranean wrap and caprese chicken sandwich! One of our favorite things at Three Notch'd Craft Kitchen and Brewery is the snack attack platters. Perfect for meeting friends after exploring historical sites or for splitting with your sweetie when you are feeling snacky!
Three Notch'd Craft Kitchen and Brewery is one of the top Roanoke pubs! If the food did not convince you, their APA is called Ghost of the 43rd American Pale Ale and we just can't get over it!
Twin Creeks Brewing Co.
Hailed as Roanoke County's first craft brewery, Twin Creeks Brewing Co. has a brewpub in Roanoke and a brewery and taproom just 15 minutes up the road in Vinton. The dual locations so close together makes them near the top of the list of breweries in Roanoke! With their rich history and a goal of fostering a sense of community, Twin Creeks Brewing Co is the place to be!
Hosting Bingo every Wednesday and Trivia every Thursday, there is always something happening at this brewpub! Did we mention live music every Friday?! What started with a homebrew kit and grew to building their first all grain homebrew system, and then eventually opening a brewery, Twim Creeks Brewing Co. really is the embodiment of the American dream.
Twin Creeks Brewing Co. is one of the best breweries in Roanoke, Virginia!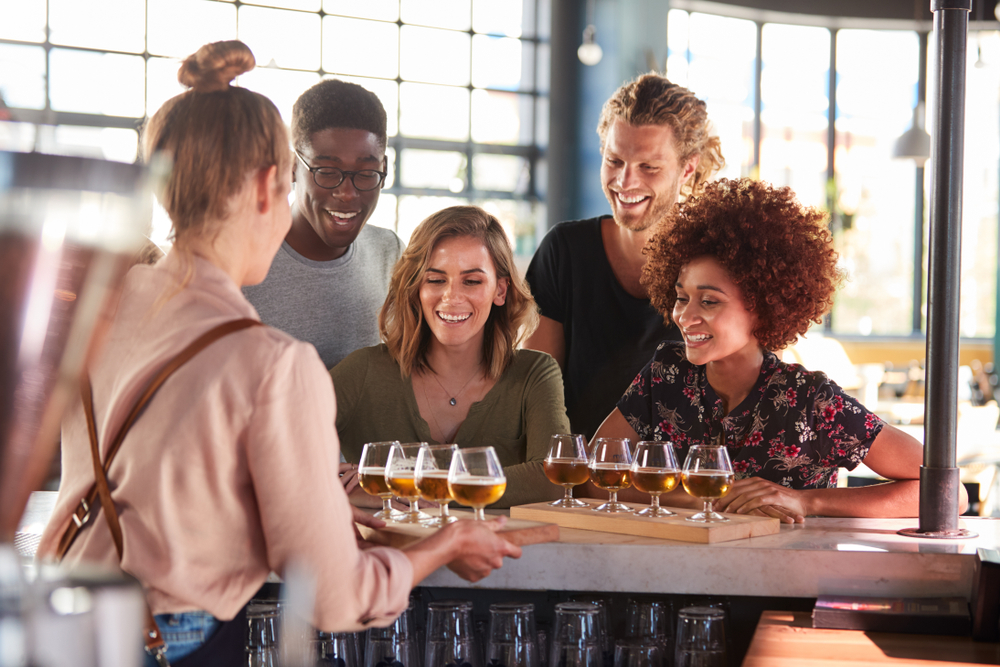 Hammer and Forge Brewing
Hammer and Forge Brewing is one of the best breweries in Roanoke because their beer is delicious, but also because there is a ton of variety. A constant rotation of at least ten different beers on tap, trivia on Thursdays, live music on Fridays and a different food truck each week!
Hammer and Forge is a family run brewery with incredibly knowledgeable beer tenders. With such expansive revolving offering, we always recommend getting a flight. If you are unsure what to pick, the beer tenders have a way of guessing favorites!
With names like Uncommon Valor Amber and Elder Mountain IPA, you are sure to find something that suits your fancy here! We hope you find you new favorite at Hammer and Forge Brewing, one of our favorite Roanoke pubs!
Olde Salem Brewing
Just in the next time Salem, Olde Salem Brewing is one of the best breweries in Roanoke! Their mission is to create artfully crafted beers that are worth sharing with friends and they do an amazing job! Housed in a building built in the 1800's, this brewery artfully blends the rich of history of Salem with the craftsmanship of craft beer.
Oftentimes naming beer draws people to intensity, but at Olde Salem Brewing, they are drawn to kindness. Their beer categories include Helping Hands tap, Common Folk, Belgian Beauties, and Juicy Delights among a couple more. Their beers include Old Friend, Sweet Carolime, Work Hard Play Hard, Colorshow, Swag Surfin' and so many more!
Although not filed with a lot of glitz and glitter, Olde Salem Brewing is the place for reliably good beer in Roanoke and we can't recommend it enough!
Chaos Mountain Brewery
Chaos Mountain Brewery is about thirty minutes outside of Roanoke, but definitely worth the quick trip! When it comes to Roanoke breweries this one made the list because their beer is top notch and their quality standards are unmatched. Whether it is an easy drinking session beer to a big, intense, Belgian style ale, if they do not like it, it goes down the drain!
Located at the base of Cahas Mountain, they originally wanted to name their brewery after that. But a few beers later, they realized that Chaos Mountain is more fun and allows them the freedom to get a little more creative with their names. Some of our favorite names are Agents of Chaos, Mad Hopper, 4 Mad Chefs, and Nitro Cocoborealis.
Please make the short trip and check out Chaos Mountain Brewery for some of the best beer in Roanoke!
Beale's Beer
Beale's Beer is less than an hour outside of Roanoke, but it needed to be included on the list of breweries in Roanoke because this brewery is in the upper echelon of brewery experience! Located in Bedford, VA, Beale's Beer is both kiddo and dog friendly! They have a kids menu, non alcoholic beverages, and a small play area!
Hailing some of the best brewery food in Roanoke, Beale's menu includes your normal bar fare like nachos and tacos. Additionally, they have an extensive BBQ Market menu with brisket, pulled bork, and so much more with your choice of sauces! Did we mention they have sides and desserts as well?!
Beale's Beer has so many great beers on tap, but we recommend the Lemon Drop Bearliner, a cocktail inspired Berliner Weisee. It is an experience for the taste buds! Although a little outside of town, we still consider this one of the top breweries in Roanoke!