There are so many fun things to do in Roanoke, Virginia. This quaint, small town is found nestled in the Blue Ridge Mountains and offers something for every type of traveler. Whether you like immersing yourself in city life or becoming one with nature, Roanoke should be on your bucket list.
Roanoke attractions are great for a family vacation, friends' getaway, or couple's retreat. There are so many places to visit in Roanoke that will keep everyone entertained. This town makes a great weekend getaway in Virginia and shouldn't be missed if you are visiting this Southern state.
If you are planning a Virginia road trip, then Roanoke is bound to be a stop on your itinerary. You will not want to miss out on this Virginia hidden gem.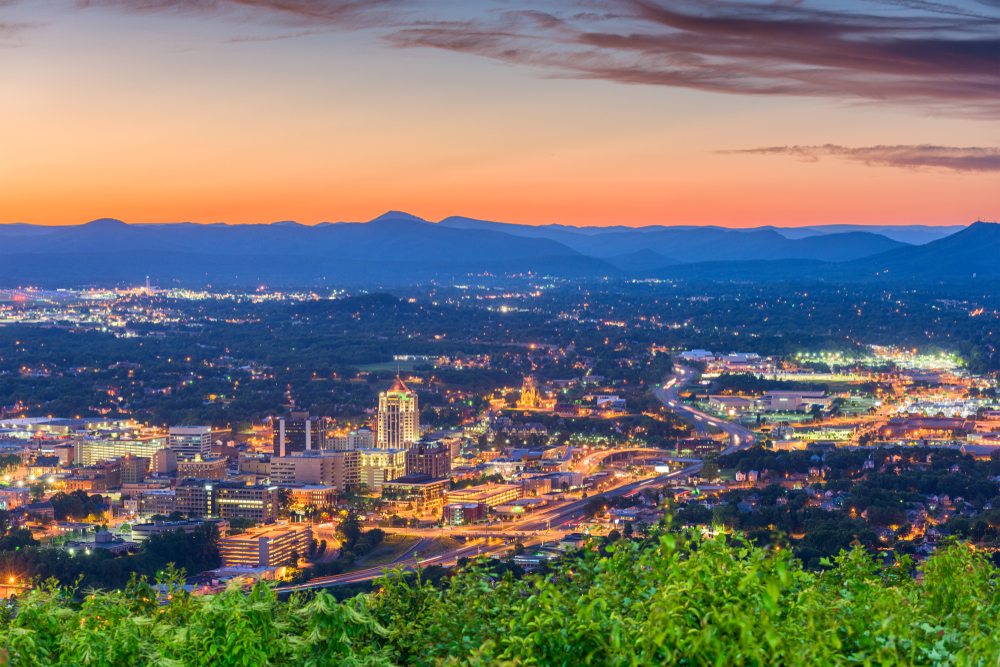 14 Best Things To Do In Roanoke, VA You Shouldn't Miss
Hike to the Mill Mountain Star
The Mill Mountain Star is one of the most famous attractions in Roanoke. This 90-foot icon has overlooked the city since the 1950s. Come to the 600-acre Mill Mountain Park and hike to the star to find amazing views. This is a great place to bring the family for a picnic.
Along with great hiking trails, the park also has a Discovery Center, zoo, playground, and wildflower garden. With so much to do here, it is one of the best activities in Roanoke for kids. No one will be complaining of boredom here! Photographers will also love the perfect view of the city below as well as the pretty foliage in the fall.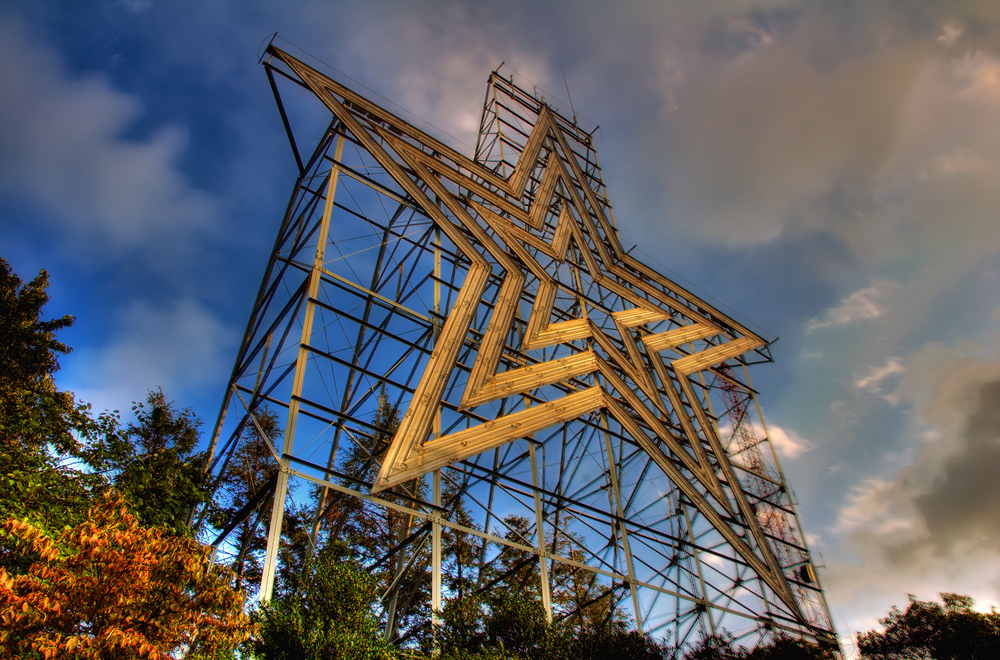 Find Fall Foliage on the Blue Ridge Parkway
Speaking of fall foliage, Roanoke is one of the best places in Virginia for fall colors. The Blue Ridge Parkway runs nearby and is one of the best fall destinations in the South. Pack your car for a road trip along this iconic stretch of wilderness and get ready to be blown away!
You can enjoy the beautiful trees from your car, or you can make some stops along the way to explore more in-depth. There are a ton of fantastic hiking trails along the Blue Ridge Parkway of varying lengths and difficulty. You will find amazing waterfalls and jaw-dropping overlooks. Don't forget to pack your camera and snap some great photos!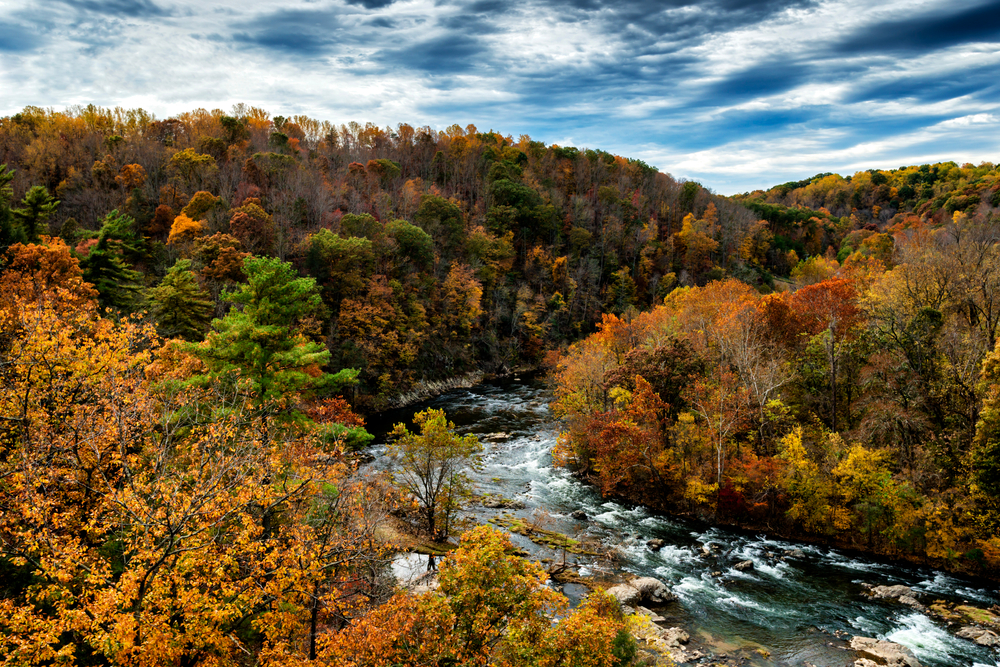 Taste Test at the Peaks of Otter Winery
The Peaks of Otter Winery and Orchards are found outside of Roanoke. Here you can do a tasting of some of the winery's fun and fruity wines. These award-winning drinks paired with amazing, mountain views create a perfect trip out of the city.
Even if you are traveling with kids, the winery is worth visiting because of the apple orchard. Make family memories by picking apples on a crisp, fall day. The winery even practices sustainable farming so you know you are getting your fruit from a good source.
If you want, you can extend your trip to the Peaks of Otter area by enjoying hiking trails, stargazing, or spending a night or two at the Peaks of Otter Lodge. If you are looking for romantic things to do in Roanoke, then this is the perfect place! If wine isn't your thing, check out the best breweries in Roanoke!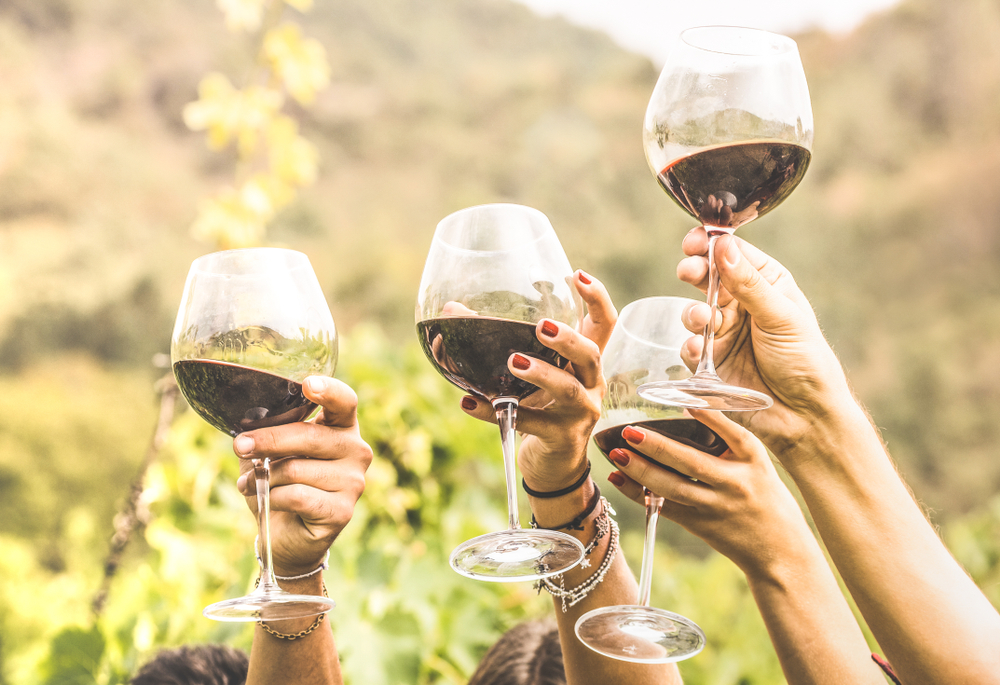 Soak in Culture at the Taubman Museum of Art
The Taubman Museum of Art stands out downtown because of its modern, metal exterior. Inside this free museum, you will find galleries of art from around the world. There is also American work that features local pieces from West Virginia and the Appalachian region.
The museum also has events to check out. If you feel like making some art yourself, then look into some of the programs they offer for all ages. Overall, the Taubman Museum of Art is one of the best Roanoke attractions for art lovers. Check off pieces by the likes of Thomas Eakins, Winslow Homer, and Norman Rockwell.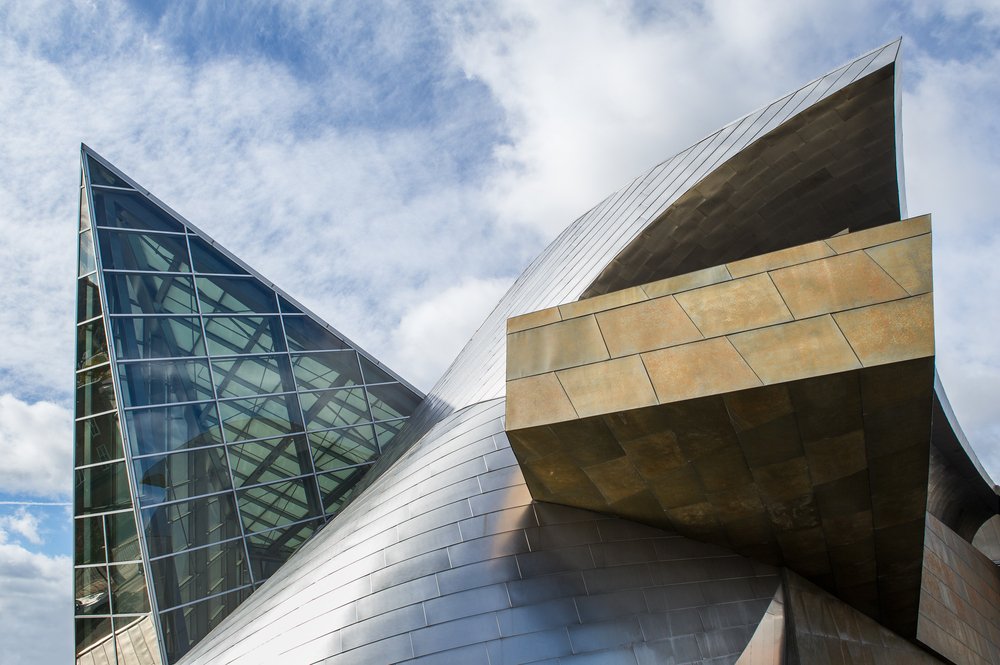 Visit the Virginia Museum of Transportation
The Virginia Museum of Transportation is the place to go in Roanoke to learn about the history of transportation and how this technology has developed. From cars to trains and ships to aircraft, this museum has it all! There is even a historic hot air balloon.
The museum has many themed galleries with interactive components and educational material. This is a fun place to introduce your kids to transportation history. The full-size trains are sure to fascinate. The old cars will keep any automobile enthusiasts happy.
Hike in Explore Park
Explore Park is one of the best places for outdoor activities in Roanoke. You can find this beautiful area near Milepost 115 off the Blue Ridge Parkway. Spend the day visiting this 1,100-acre park or stay overnight at the campground. The park is made up of hills, forests, and rivers, so you have plenty to explore as you travel along the hiking and biking trails. Alternatively, you can rent canoes or tubes and hit the water.
If you are feeling adventurous, then check out Treetop Quest. This cool Roanoke activity involves aerial obstacle courses and zip lines through the trees. If you want to get your adrenaline fix, then get hooked into a harness and practice your balancing skills. There are courses for kids four and up.
Other things to do at Explore Park including playing disc golf, taking part in the Adventure Academy outdoor program, or getting a drink at the Brugh Tavern. If you visit Roanoke in the winter, then definitely check out the Illuminights at Explore Park where you can walk through half a million lights.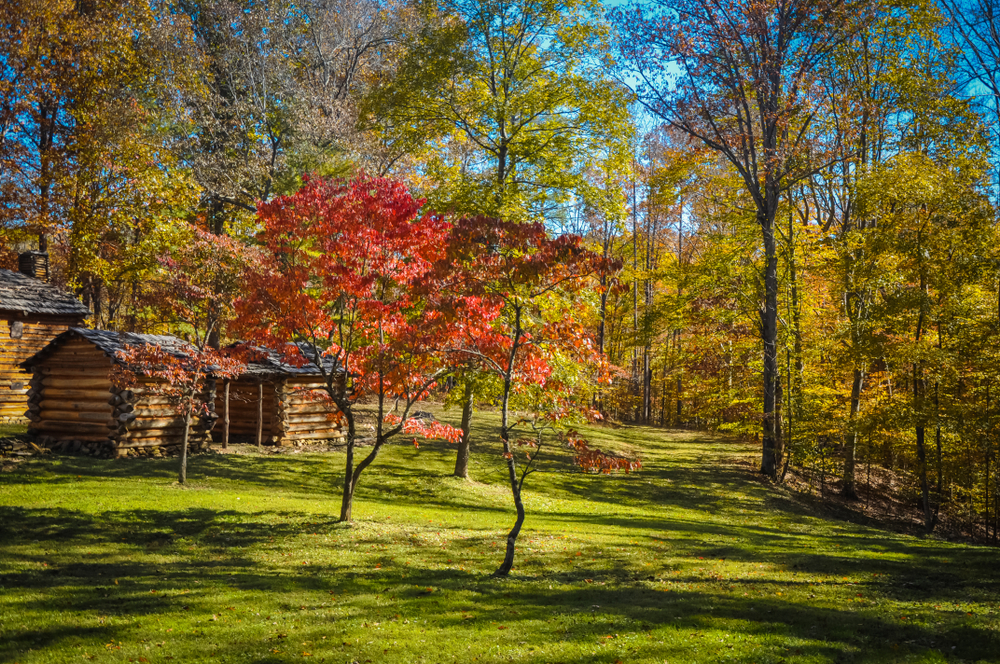 Have Fun at the Center in the Square
The Center in the Square is a regional non-profit cultural center full of fun things to do for the whole family. This seven-story building hosts many events and live performances throughout the year. The Opera Roanoke, Roanoke Ballet Theatre, and Roanoke Symphony Orchestra all perform here. The Mill Mountain Theatre puts on plays, musicals, and more. Look into buying tickets for these events ahead of time to secure a seat.
The best Roanoke attraction found at the Center is the 8,000-gallon Living Reef Aquarium. This amazingly crafted aquarium is home to hundreds of fish and corals. The tanks have different themes and are sure to awe kids and adults alike. Come face to face with turtles and be memorized by drifting jellyfish. The best thing? The aquarium is free!
The Center also has a unique rooftop with green space and observation decks that look out onto downtown. You will also find five different museums within the Center, some of which we will highlight in more detail below.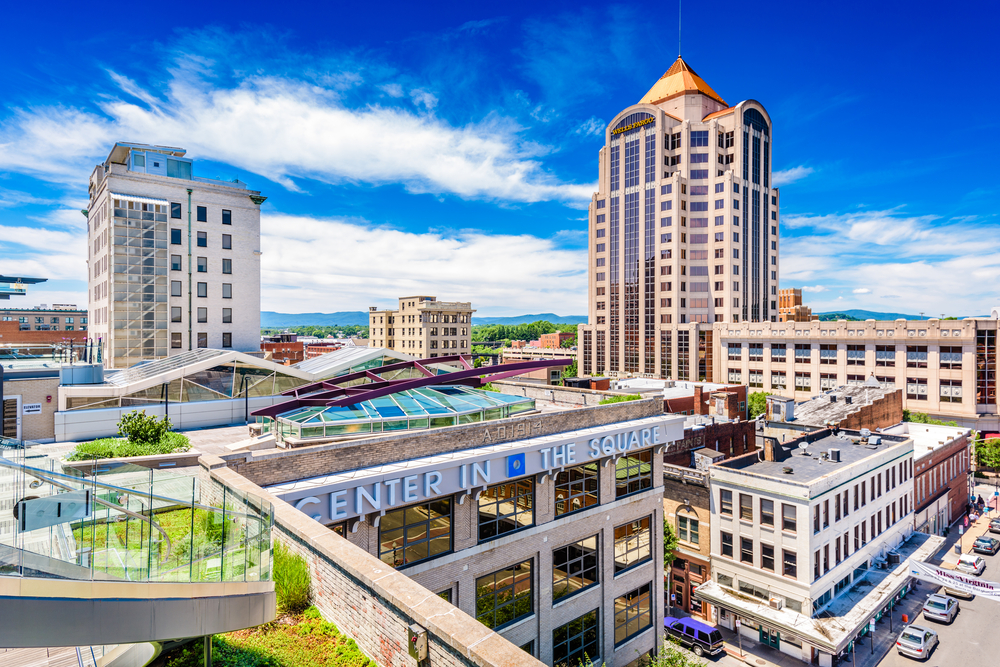 Be Awed at the Science Museum of Western Virginia
The Science Museum of Western Virginia is one of the museums found in the Center in the Square. Paired with the Hopkins Planetarium, this is the place to learn about science in the most fun way possible. There are a ton of cool interactive exhibits that allow kids to learn hands-on.
This museum is designed for kids of all ages so even the youngest will not be left out. Children and adults will both have a blast exploring each area. You will make memories as you touch horseshoe crabs, interact with robots, play educational games, and learn about gardening. There are also monthly events hosted at the museum.
Play Games at the Roanoke Pinball Museum
Another unique museum found at the Center in the Square is the Roanoke Pinball Museum. Step into a world of color and bright lights to play over sixty-five games that date from 1932 to the present. This is definitely one of the best things to do in Roanoke for families. Kids and adults wanting to step back in time will have so much fun!
You don't need to bring a roll of quarters with you to enjoy the Pinball Museum. A base price allows you to play as many games as you can in a two-hour slot. If you have kids addicted to video games, they will have fun learning about these retro games.
For more gaming fun, walk down the hall from the museum to the Roanoke STARCADE. This arcade is full of a variety of cool games that will entertain for hours.
Bike the Roanoke Valley Greenways
You will have so much fun biking through the city on the expansive Roanoke Valley Greenways. This network of over 400 miles of trails loop through Roanoke along with the neighboring towns and surrounding nature. Rent a bike and see the city in a fun way. Many trails lead you to some of the best places in Roanoke and beyond.
The trails vary in accessibility and difficulty, so make sure to check the trail map before setting out. The Roanoke Valley Greenways is one of the best ways to explore the region. From Roanoke to the nearby small towns and the forests and mountains that surround them, you will find yourself in some scenic areas.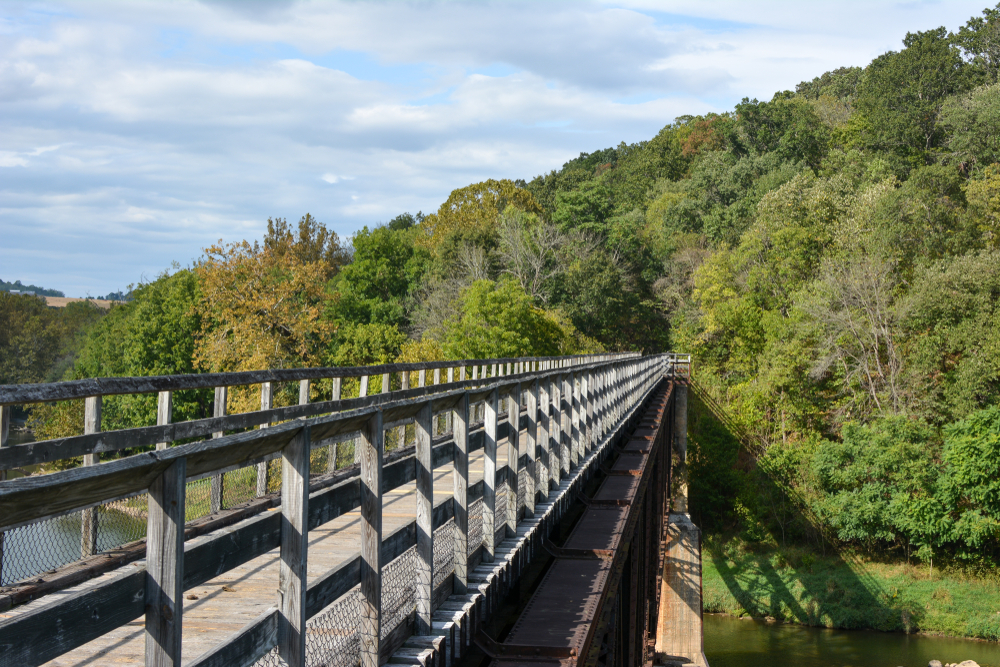 Shop Downtown Roanoke
Downtown Roanoke is a great place for shopping and dining. If you love spending money at local boutiques, antique shops, and farmers' markets, then you should plan a trip to Roanoke for the shopping opportunities. You can support the local economy while finding cute things to bring home that will always remind you of your fun trip to Virginia.
Stroll the streets of Grandin Village, a historic area full of independent restaurants and a number of cool shops. Art, clothing, antiques, furniture, and more can be found here. Discover local art for your walls or vinyl records for your collection.
When you get hungry from all the shopping, take a seat at Local Roots, a farm-to-table restaurant that is all about sustainable, organic, and ethical dining. For dessert, peruse the selection of tasty treats at Chocolatepaper.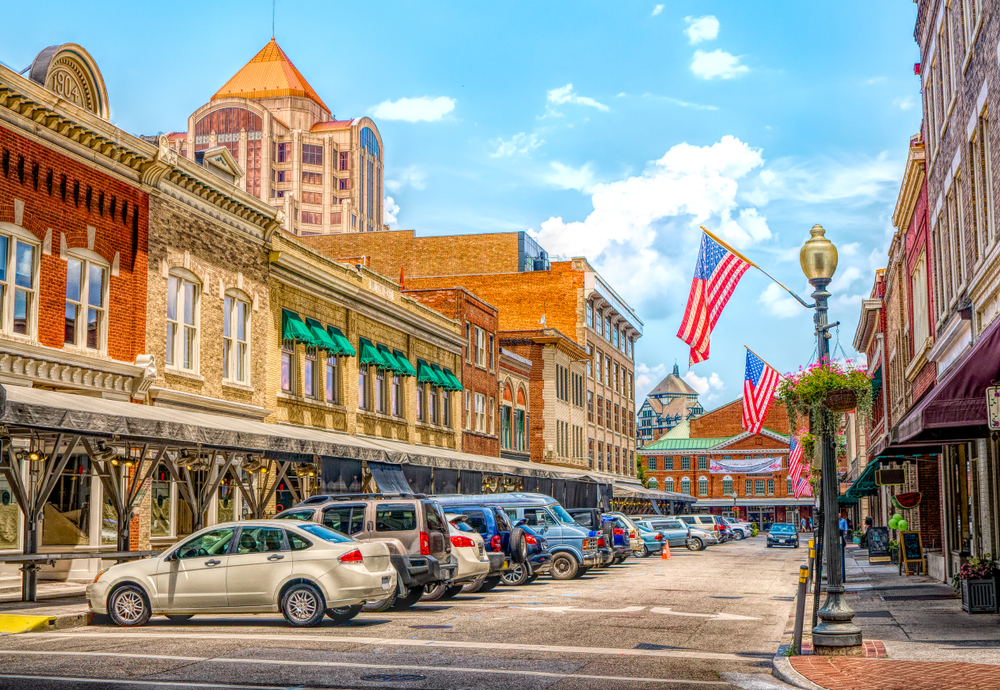 Take a Roanoke Craft Beer Tour
There are many breweries in Roanoke on Virginia's Blue Ridge Cheers Trail. If you love seeking out local, craft beers, than you need to visit Roanoke. The Blue Ridge Mountains are a craft beer lover's destination and you will quickly find out why.
To get a taste of as many drinks as possible, book a craft beer tour. Sample a variety of delicious and refreshing lagers, IPAs, wheat ales, and stouts. Many of the breweries are also located in scenic areas near hiking trails. Burn off the calories from your drinks with a nice walk or bike ride.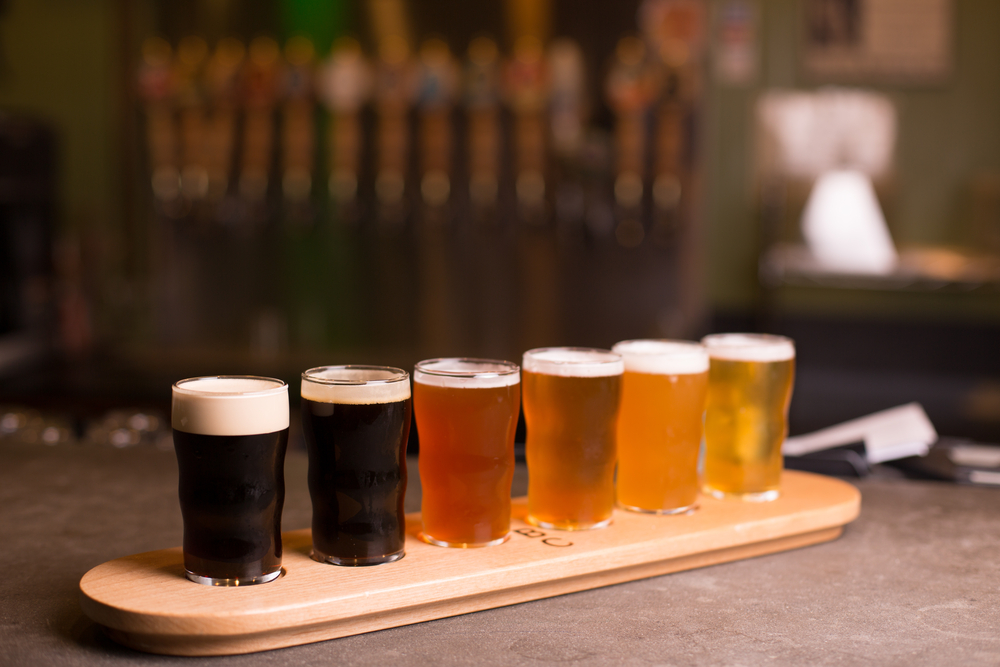 Take Photos at McAfee Knob
McAfee Knob is a bucket list item for many hikers and is one of the most photographed places on the Appalachian Trail. Found at the top of Catawba Mountain and with a 3,197 feet elevation, this lookout provides amazing, panoramic views.
The hike is moderately difficult, though, so come prepared. It is an 8.8-mile round trip trail with a steady elevation gain. Wear proper shoes and bring plenty of water and protein-filled snacks. You will need to plan on at least four hours to make the journey. The work to get to McAfee Knob is so worth it though! This is one of the best nature things to do in Roanoke.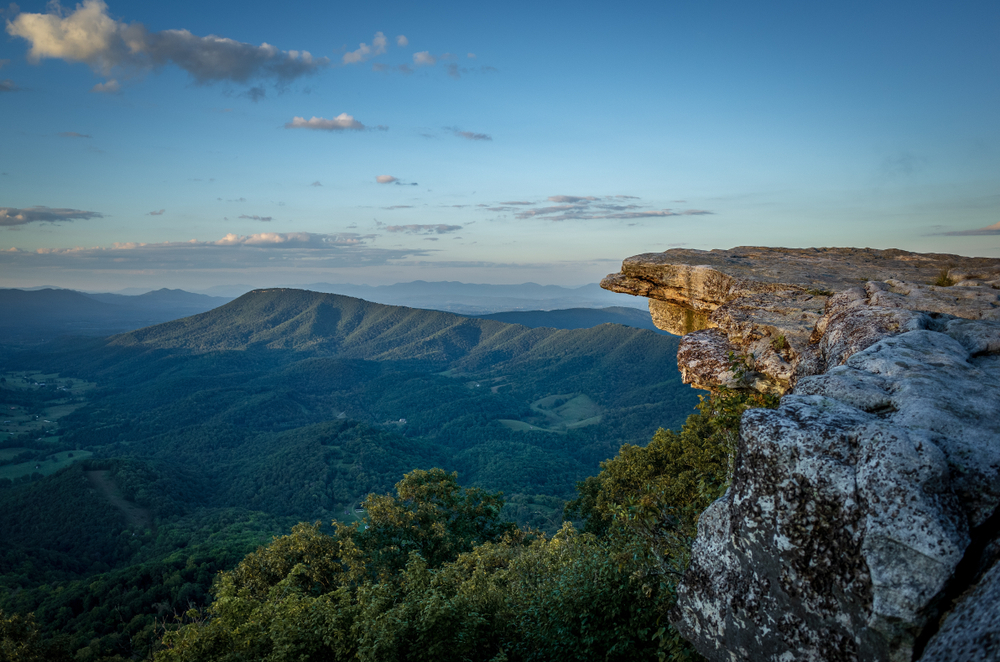 Come for the Strawberry Festival
If you plan your Roanoke trip for the spring, then you have the chance to experience the annual Roanoke Strawberry Festival. Held during the first weekend of May each year, this festival creates a fun atmosphere that the whole family will enjoy.
If you love the sweet taste of fresh strawberries and delicious desserts made with them, then this festival should be added to your Virginia bucket list. Along with stuffing yourself with food, you can shop some of the local artisan booths. As one of "Southwest Virginia's Best Festivals" according to Virginia Living magazine, you will not want to miss this fun experience.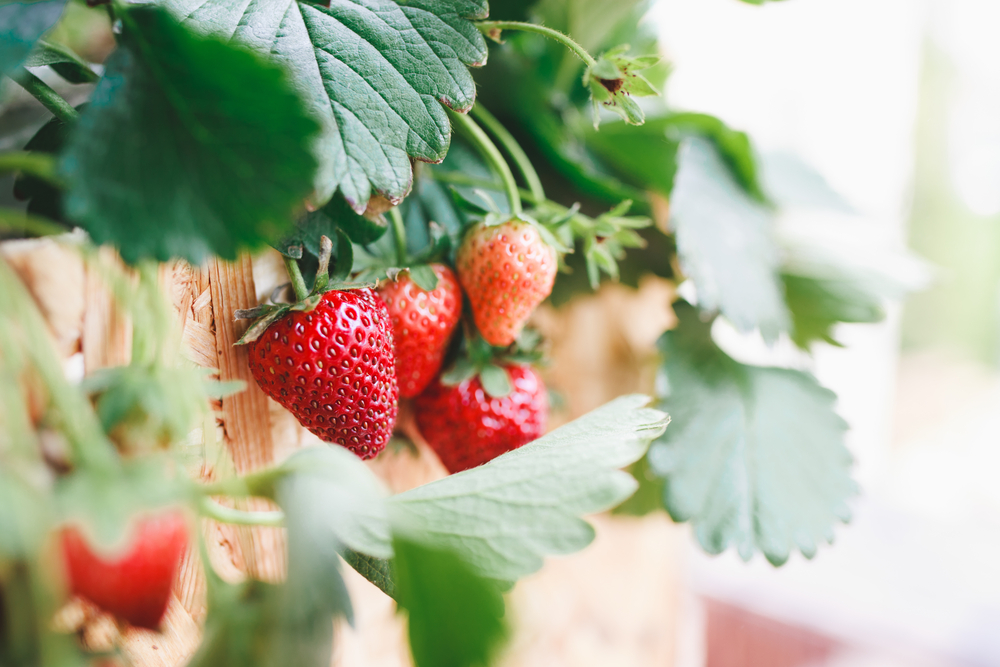 The list of things to do in Roanoke goes on and on. These are only some of the fun activities in Roanoke to consider as you plan your trip.
Travelers who enjoy time in nature, love wandering museums, like cute shops, or consider themselves craft beer connoisseurs will all have a great time in Roanoke, Virginia. Whether you come for a family vacation or a couple's getaway, you will make fantastic memories in this small, mountain town.