If you are looking for the best things to do in Columbia South Carolina, you've come to the right place! This lovely and charming southern city is known for having a small-town feel, with all of the benefits of a big city. Over the years, Columbia has been given many nicknames. From Soda City and The Capital of Southern Hospitality to The City of Dreams and Paradise City, Columbia has worn many hats.

There is not a shortage of fun and exploration to be had in Columbia. You will be able to dive into history at the many museums and historical sites, indulge in mouth-watering dishes at one of the top-rated restaurants in the city, and stay active out in nature. This city really has it all, which makes it perfect for travelers that like to do a little bit of everything on their travels.

Whether you are a foodie looking for a fresh bite, a nature lover looking for a river to dip your toes in, or a city dweller looking for new city streets to walk, you will be able to find your happy place in Columbia. Which of these sites will you visit first?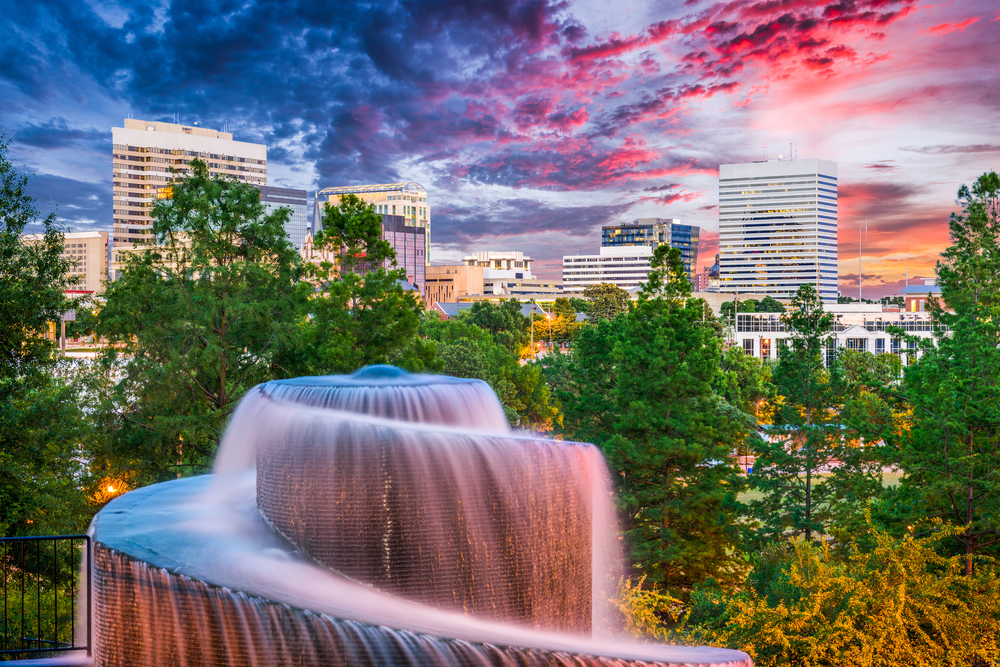 14 Best Things To Do In Columbia SC You Shouldn't Miss
Congaree National Park
Congaree National Park is one of the most exdrordinary things to do near Columbia. You will not want to skip over this park as it is by far one of the best southern national parks! The outstanding biodiversity and expanse of bottomland forests will blow you away. You will find Swamp Tupelo, Oak, and Champion trees throughout the area, creating scenes similar to a Mangrove forest.

Adventurers are sure to fall in love with this little slice of paradise as canoeing, kayaking, and hiking opportunities are easy to find at Congaree. There are a series of wooden boardwalks that run through the park. Depending on what time of year you visit, the water can reach the edges of the boardwalk, sometimes even flowing over the top of the walking paths. As long as the water isn't too high, you can still cross over the boardwalks even when the water level is elevated.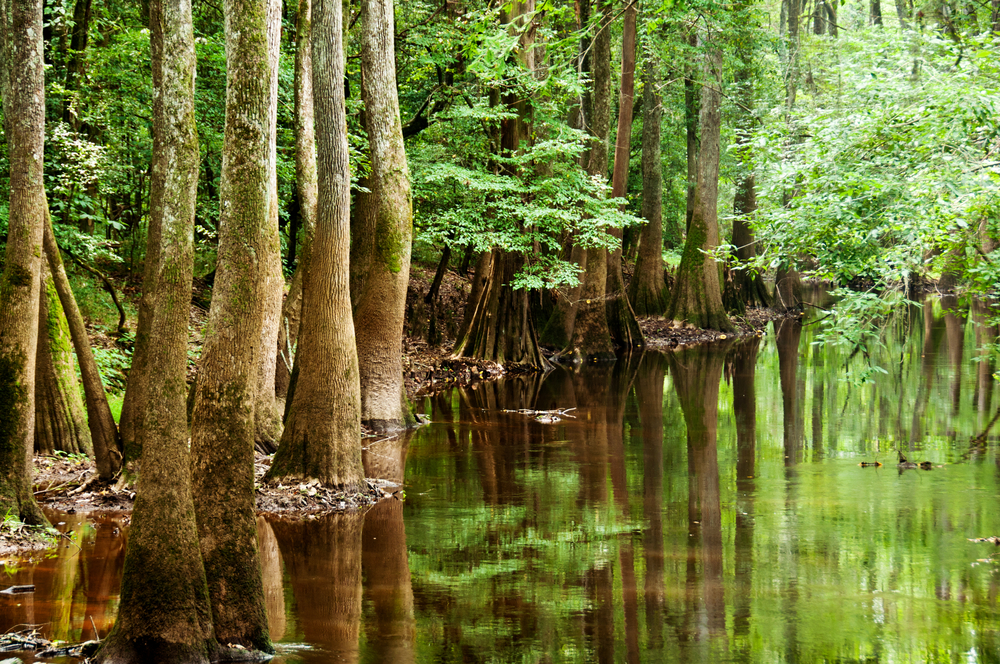 South Carolina State Museum
This is one for the history books! The SC State Museum on Gervais Street is the largest museum in the southeast at 210,000 square feet. You can find an art museum, natural science museum, history museum, an observatory, and more all wrapped up into one during your visit. Dinosaur bones, unique artwork, a planetarium, a space suit, and Model T's can all be enjoyed in one museum.

For family travelers, the South Carolina State Museum is on of the best things to do in Columbia with kids. This is because there is also a children's museum. To top it off, the Cotton Mill Exchange is one of the largest stores in the country and it is located inside the museum. You can find tons of unique South Carolina gifts, foods, and more. Since the museum is so large, you w l probably find yourself getting hungry while you are there. Luckily, you can stop by the Crescent Cafe between exhibits to grab a bite to eat!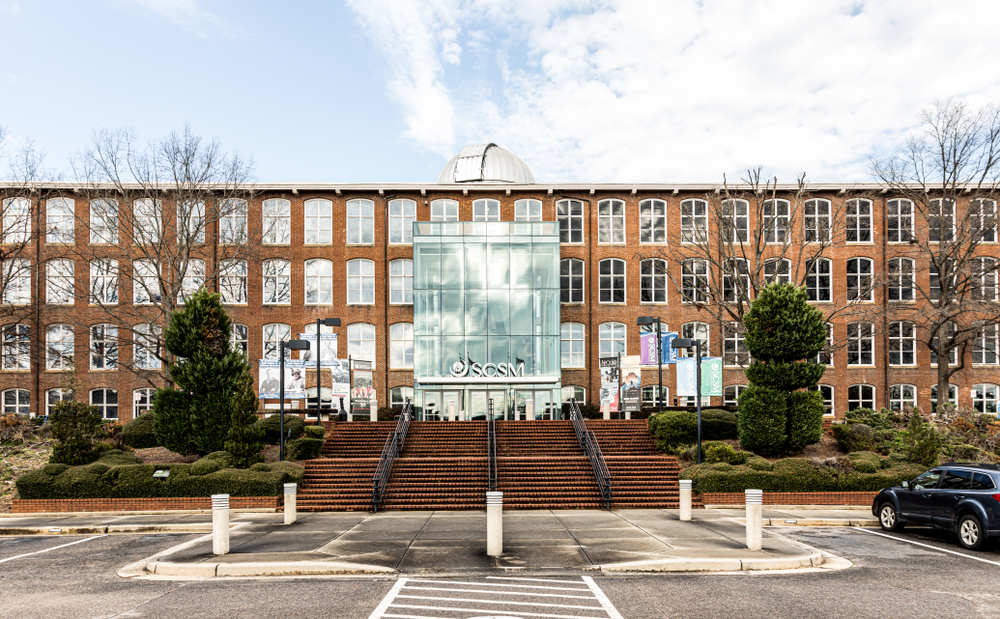 Hampton Preston Mansion
One of the city's oldest remaining structures, the Hampto -Preston Mansion is one of the most historic places to visit in Columbia. The mansion was built in 1818 by a wealthy merchant couple. It was sold shortly after to one of the richest planters in the south. Today, houses that were formally owned by slave owners are being used for the good instead. Some historical homes educate visitors about local civil rights movements, some document the work of remarkable Black figures in Columbia and the south as a whole, and more.

One of those places trying to make a difference is the Hampton-Preston Mansion under the management of Historic Columbia. The gardens around the home were built at the expense of slave labor to show off the families extensive influence and wealth. Today, however, it is used to educate the public. Extensive horticulture research takes place on the gardens and educational programs exist to help the visitors learn about not only what happened at the home in the past, but about plant life and other topics as well.
Finlay Park
This beautiful eighteen acre park has been around since 1859 and is one of the free things to do in Columbia that you should add to your itinerary. The park is named after Kitkman Finlay who was a former mayor of Columbia who wanted to revitalize the Vista area between the river and main street Columbia. You can find everything at Finlay Park. From political rallies, Kids Day, and concerts, to festivals, Easter services, and more, Finlay Park is a living feature of the city of Columbia.

When you are visiting the city, be sure to look up what events are being held in the city as you may get to visit during some cool events in the city. For example, in the summer there are conerts as a part of the Summer concert Series. However, no matter what time of year you visit you can enjoy the green space, walking trails, and water features. If you are traveling with kids, your little ones will enjoy the playground in the park as well.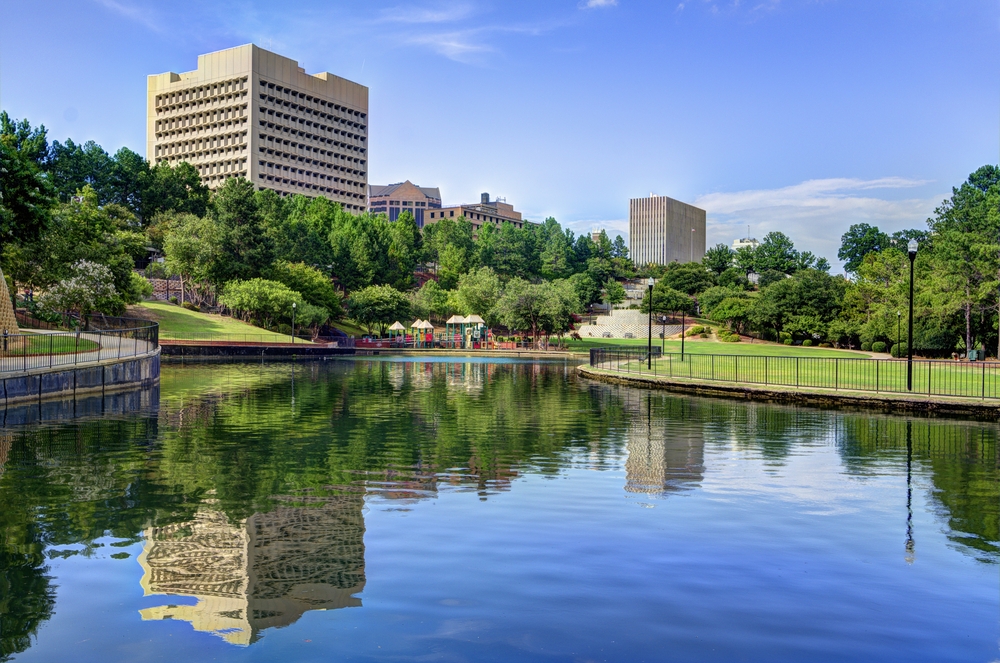 South Carolina State House
When looking for the best things to do in Columbia, South Carolina, consider taking a tour of the South Carolina State House. Located right in central Columbia, the State House is the seat of the state government, home to the Governor's Office, and the Senate and House chambers as well.

There are guided tours and self-guided tours through the State House Monday through Friday. Before your tour, you can download the State House African American Monument brochure or perhaps the State House grounds scavenger hunt for children and families.

Strategically, the State House was built mostly of Blue Granite to make the building fire proof and safer for storing important documents. The floors are a hundred years old and all of the historic artifacts and halls are something super interesting to experience. There is also a gift shop on site where you can find Holiday-themed items, home decorations, clothes, professional gifts, and more.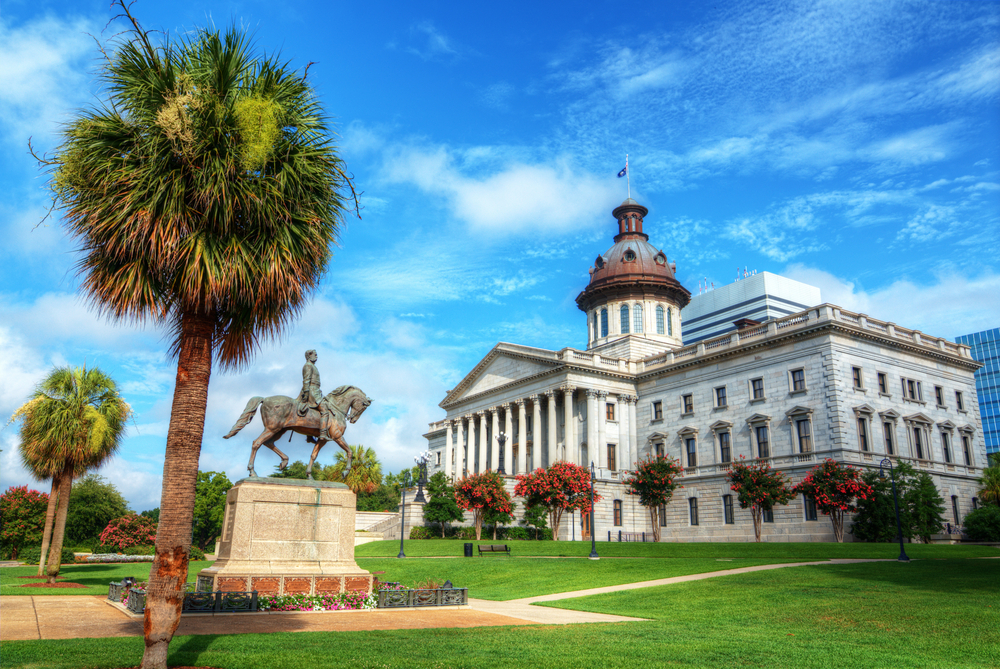 Pearlz Oyster Bar
Located on the popular Gervais Street, the Pearlz Oyster Bar is one of the best things to do in Columbia SC for adults. Raw bites, classic seafood, and other delicious dishes are waiting for you at Pearlz Oyster Bar!
The menu is expansive so whatever southern delicacy you have a hankering for, you can be sure to find it. Tacos, shrimp and grits, burgers, oyster on a half shell, locally caught fish with sides like corn fritter or red rice, and of course, low country boil! It is truly one of the best restaurants in Columbia!

With such a wide selection of food to choose from, you may be saying "pass me the drink menu too!" You'll be happy to know that their drink menu is just as vast as their food menu. Margaritas, draft beer, and wine, oh my! After you've eaten at Pearlz, you have many attractions and sites within walking distance on Gervaus Street that you can check out. Including bars, coffee and tea shops, the South Carolina State House, and more.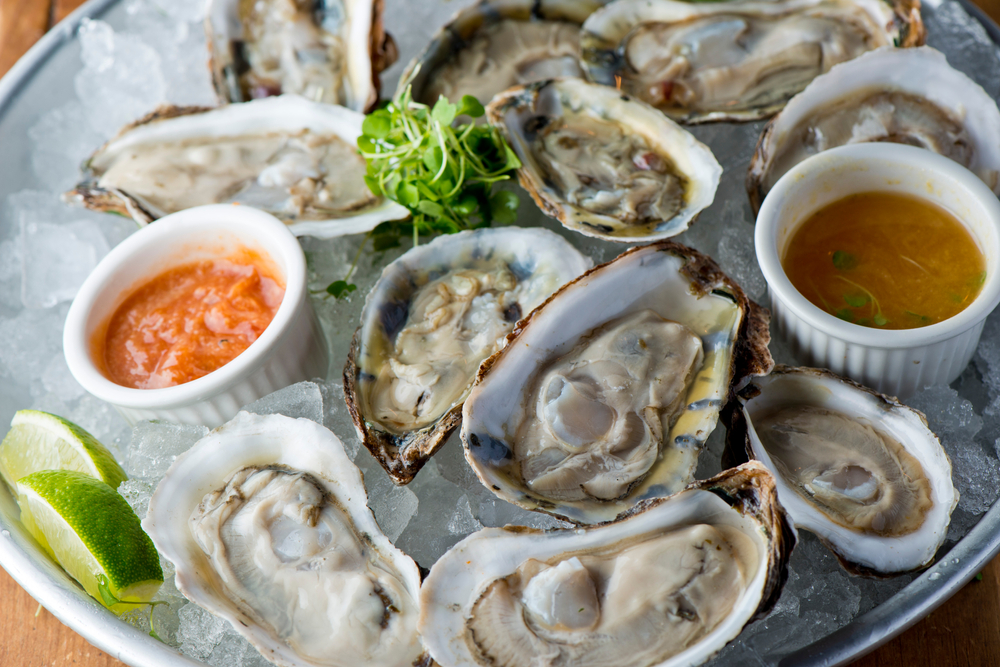 Check out the Riverwalks
The Congaree River flow through Columbia, leading to the creation of many paths and places to explore next to the water. One of those places is the Saluda Riverwalk. Lcoated on Candi Lane, the Saluda Riverwalk is paved and lined with picnic tables for you to enjoy a picnic lunch. You can listen to the river, check out the murals nearby, see wildlife, and walk over wooden boardwalks on this path.

There's also the West Columbia Riverwalk Park and Ampitheater. Like the Saluda Riverwalk, this park is a mixture of wooden boardwalks and paved pathways. Boardwalks reach out over the water so you can get a closer look at the river and be closer to nature. There's also statues along the pathways as well, making for a more enjoyable walk through Columbia.

If you like to stay active on your travels or if you are simply a fun of stepping away from the city from time to time, the riverwalks in Columbia are perfect. Relaxing on the waters edge is one of the best things to do in Columbia SC!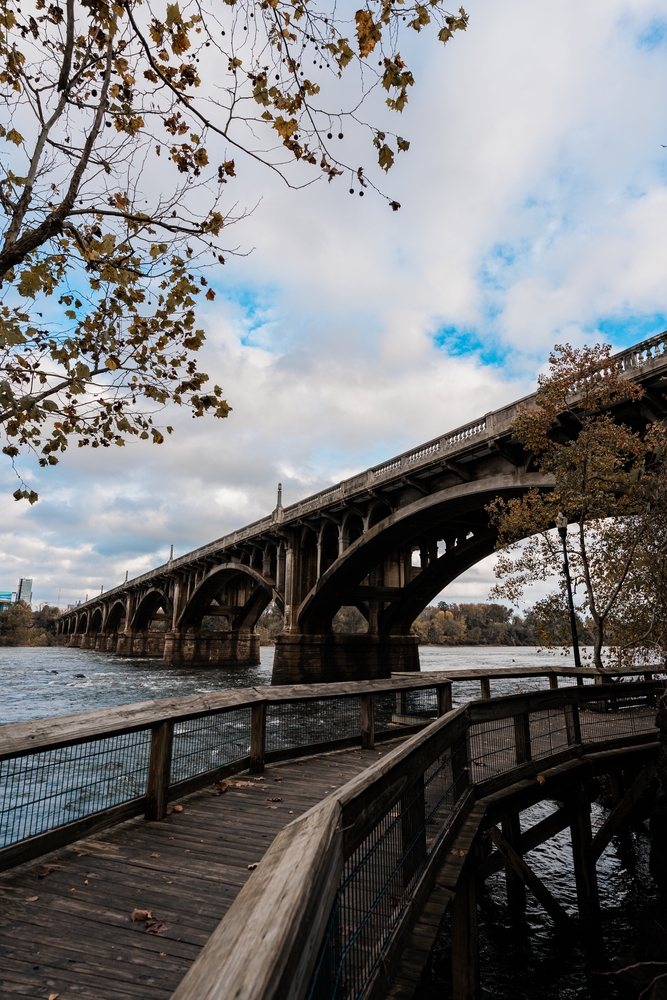 Watch a Gamecocks Game
When looking for fun things to do in Columbia for couples, you may want to check out the Williams-Brice Stadium! Home of the South Carolina Gamecocks, the stadium is one of the finest facilities for college football. With the ability to seat more than 80,000 people, this stadium regularly sells out all home games before the beginning of the season. Since the first game held there in 1934, this stadium has seen million of football fans. If you have time to plan ahead, consider booking tickets for a game!

You'll be happy to know that pregam shuttles will pick up visitors from the Colonial Life Arena parking lot and take them to the main entrance to the South Carolina State fairground, making it easier to enjoy the game. There's no shortage of fun things to do in Columbia and catching a game at the South Carolina stadium should definitely be on your list!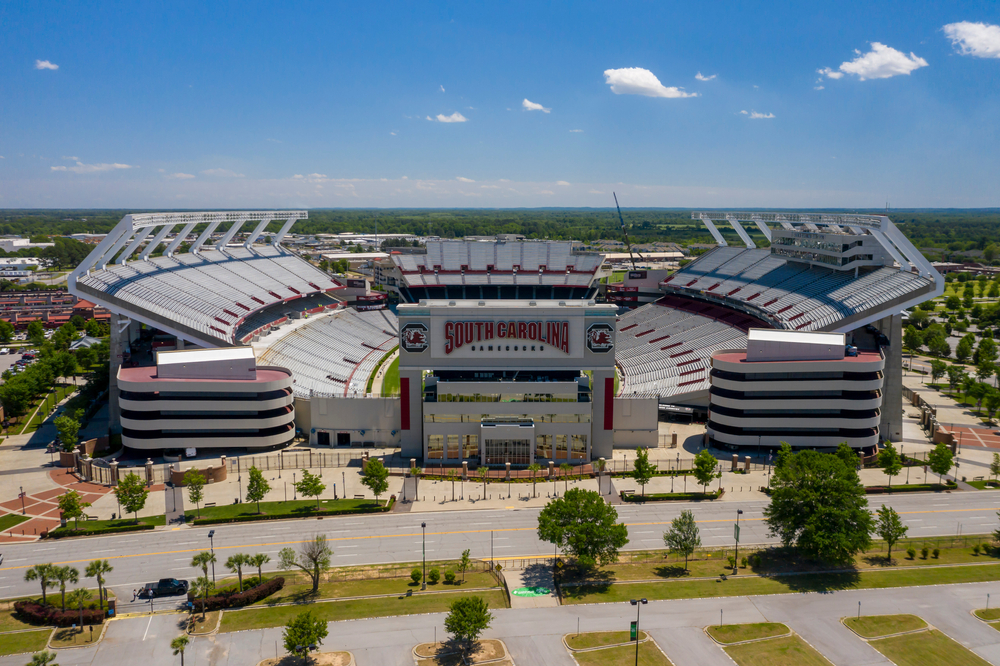 Robert Mills House and Gardens
There are only five National Historic Landmarks in Columbia and the Roberts Mills House and Gardens is one of them. The same architect that designed this house that designed the Washington Monument and many other prominent buildings in the country. Although originally designed for a couple, it has been a campus for three separate religious schools including Columbia Bible College.

Today it acts as a museum. You can see galleries showcasing late-18th century to mid 19th century artwork, rooms kept in period decor, and more. Of course, there are also the gardens. There are a combination of early 1970s design with all of the hallmarks of 19th century English gardens. Tours are available of the garden, grounds, and home Wednesday through Sunday. History lovers should add this attraction to their list of the best things to do in Columbia, South Carolina!
Soda City Market
One of the coolest attractions in Columbia, the Soda City Market is a producer-only market. This means vendors have to make or grow their merchandise to be able to sell it at the market. Everything you will find in the market will be made or grown in South Carolina. With a database of more than 400 vendors and an average of 150 vendors participating per week, the Soda City Market has a diverse variety of goods for you to browse through.

On any given Saturday there are around 5,000 people visiting the market, more if it is a special event weekend. What's even cooler is that there are more than thirty nationalities represented at the market. During your visit, you will be happy to know that parking will be free! Food trucks, flower stands, fresh produce booths, home decor, and more can all be found at the Soda City Market, making it one of the best things to do in Columbia SC!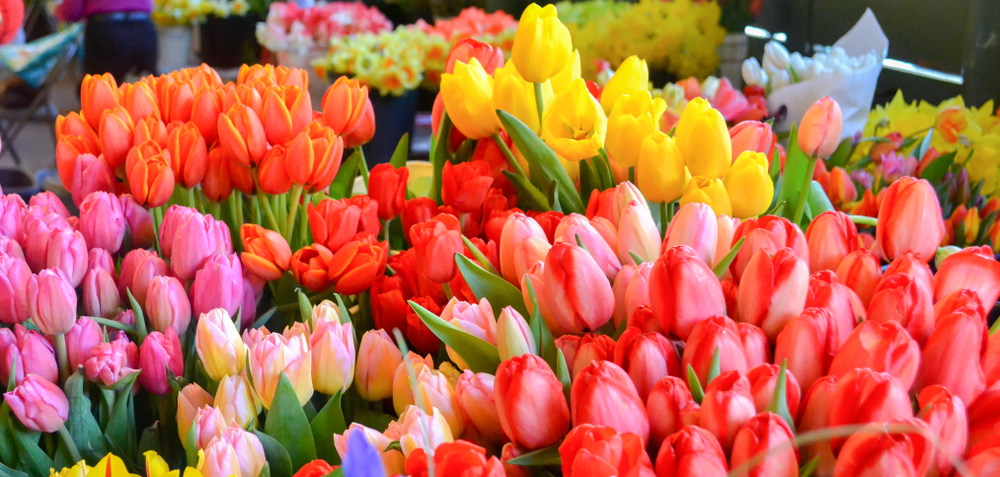 Liberty Tap Room and Grill
Looking for a place to hang out at night? The Liberty Tap Room and Grill is one of the best things to do in Columbia at night. You can find a fun atmosphere, great food, and a sprawling alcohol selection, all in a great location in the city. This is one of the best restaurants in Columbia because it really has it all. Soups, tacos, pizza, sandwiches, burgers, steaks, seafood, and even more can be found at Liberty Tap Room and Grill!

When it comes to drinks, you can find classics as well as Liberty originals. Mint cucumber martinis, the Lady liberty, different types of mules, different flavor margaritas, and more are all waiting on you. Before or after you eat you can check out some of the surrounding attractions. You will be nearby to the South Carolina State House, South Carolina State Museum, Riverfront Park, and more!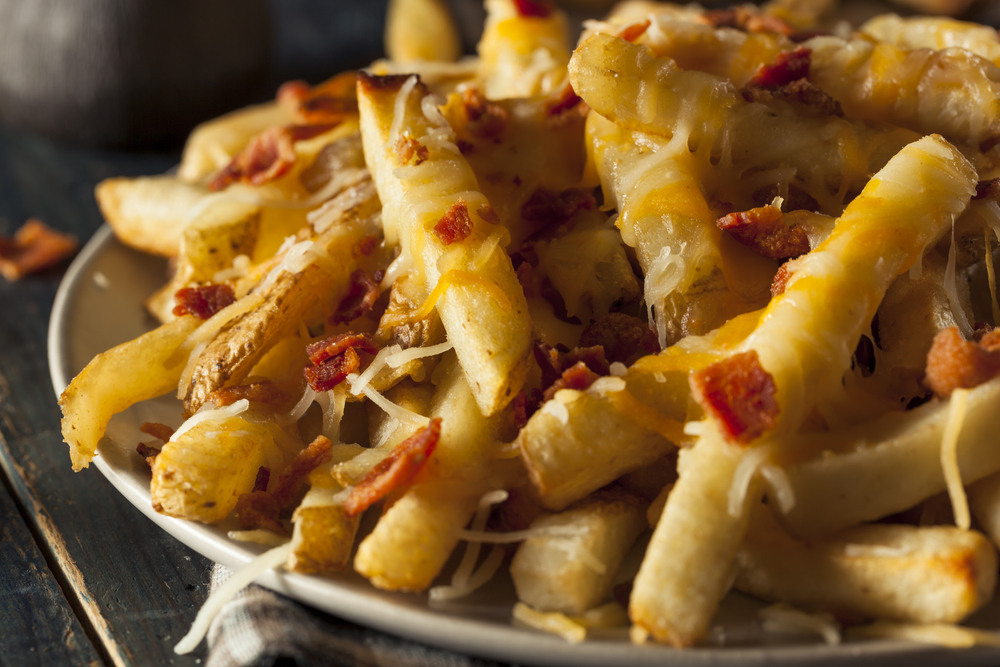 Go River Tubing
One of the best activities in Columbia is to go tubing! Through Palmetto Outdoor you get full service outfitting. Tubes, life jackets, and a shuttle service are all provided through the company. If you are traveling with a friend or partner, you should try out there new Double Tubes which has two mesh-bottom seats for you and a friend, as well as a mesh center where you can put a cooler!

If you aren't a fan of tubing, this is totally fine! You can also kayak, canoe, or take a a guided walking tour with the company. Taking a canoe through Congaree National Park is a super cool experience as it is super beautiful and it is the only national park in the whole state. You will have a lot of different options for how to enjoy a day on or around the water at varying price points.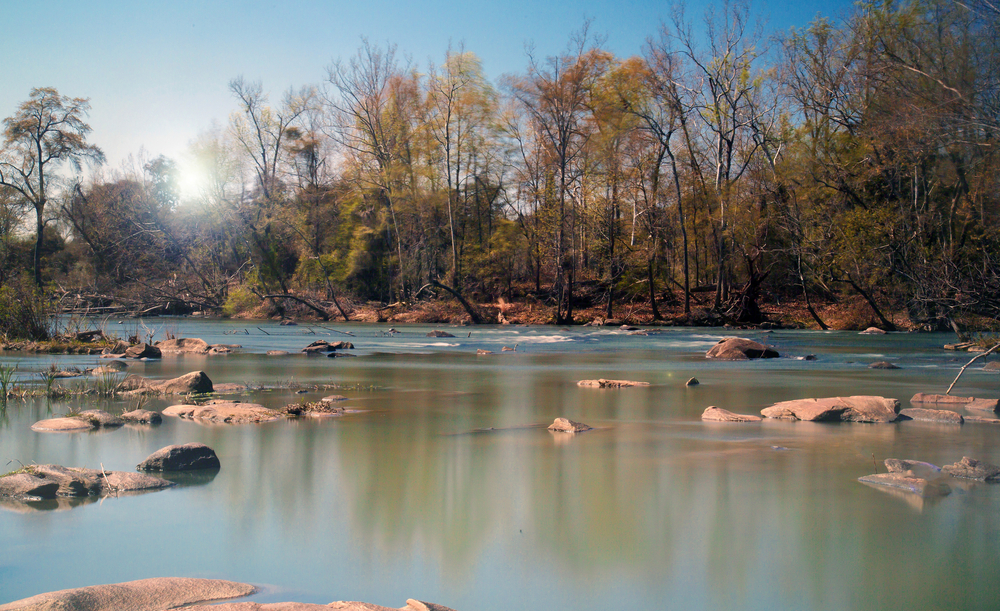 Frankie's Fun Park
One of the best things to do in Columbia SC with kids, Frankie's Fun Park is the place to be for family fun. You can play mini golf on one of their three mini golf courses with more than fifty unique holes.There's also go carts for older kids and a rookie track for young kids. But the fun doesn't stop there!

Arcade games, bumper boats, batting cages, virtual reality, the drop zone, and laser tag are also all available to guest to Frankie's Fun Park. Keep this attraction in your mind for your visit as it is the perfect place to go to avoid hot or rainy weather during your trip. Hundreds of arcade games and an on-site cafe with wings, fingers, burgers, dogs, pizzas, and frozen treats is a great way to spend time when the weather isn't cooperating.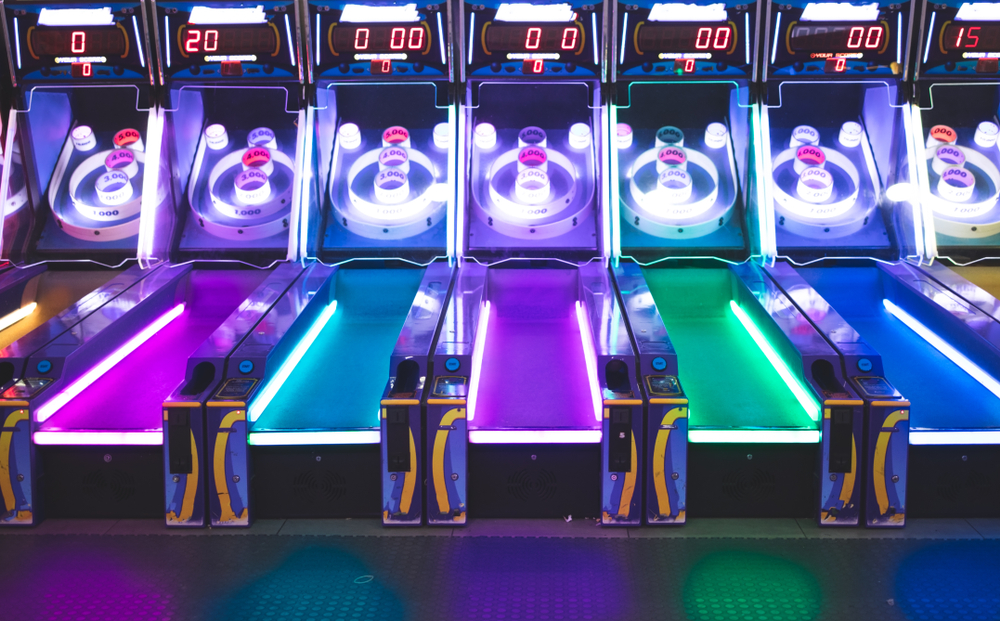 Sesquicentennial State Park
The Sesquicentennial State Park is close to downtown Columbia and three major interstates, making it perfectly located for those visiting Columbia and surrounding areas. The park is 1,419 acres in the sanhills region. There's a stunning thirty-acre lake, hiking trails, and picnic areas. If you are keen to get out into nature, don't look over the Sesquicentennial State Park!

You can see log cabins from the mid 1700s in the park, go swimming, do some camping, or simply saunter through the paths and enjoy time spent in the woods by the water. If you are traveling during the summer months with kids, you will love that there is a splash pad on site for little ones to play and splash around. The Sesquicentennial State Park is one of the very best things to do in Columbia, South Carolina!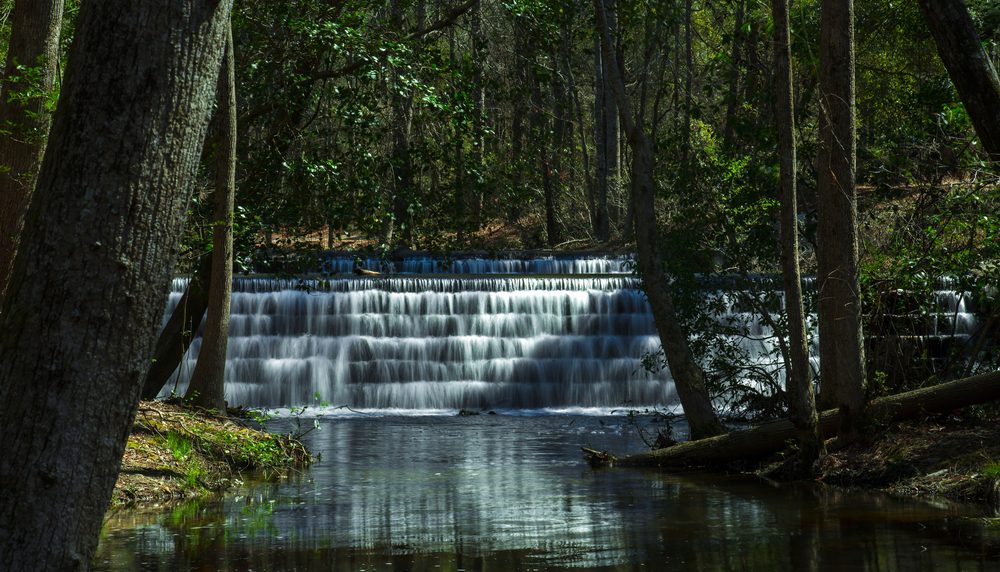 You were wondering what to do in Columbia; well, now you know! From delicious food to historical exploration and diving into nature, you will surely fall in love with this southern city. Now that you have learned about some of the best things to do in Columbia, South Carolina, you must be so excited to visit for yourself. So, tell us, which of these Columbia activities will you do first?