If you are looking to try some of the best restaurants in Blowing Rock, North Carolina, check out our list. We have put together a list of the best places to eat in the High Country.
Blowing Rock is located in the middle of the Blue Ridge Parkway just south of Boone. This year-round destination is known for its outdoor beauty alongside all the amazing restaurants. From cozy high country eateries serving locally sourced seasonal ingredients, upscale fine dining with views of the Blue Ridge Mountains, to casual breakfast and lunch spots located right in downtown Blowing Rock there are so many options.
Whether you are looking for the best breakfast restaurants in Blowing Rock before beginning your drive along the parkway, or cozy pub, pizza, Mexican restaurants after returning from a day of adventure, Blowing Rock offers a wide variety of cuisine all within a short drive of the village.
Make sure to check out our list of the Best North Carolina Mountain Towns you must visit!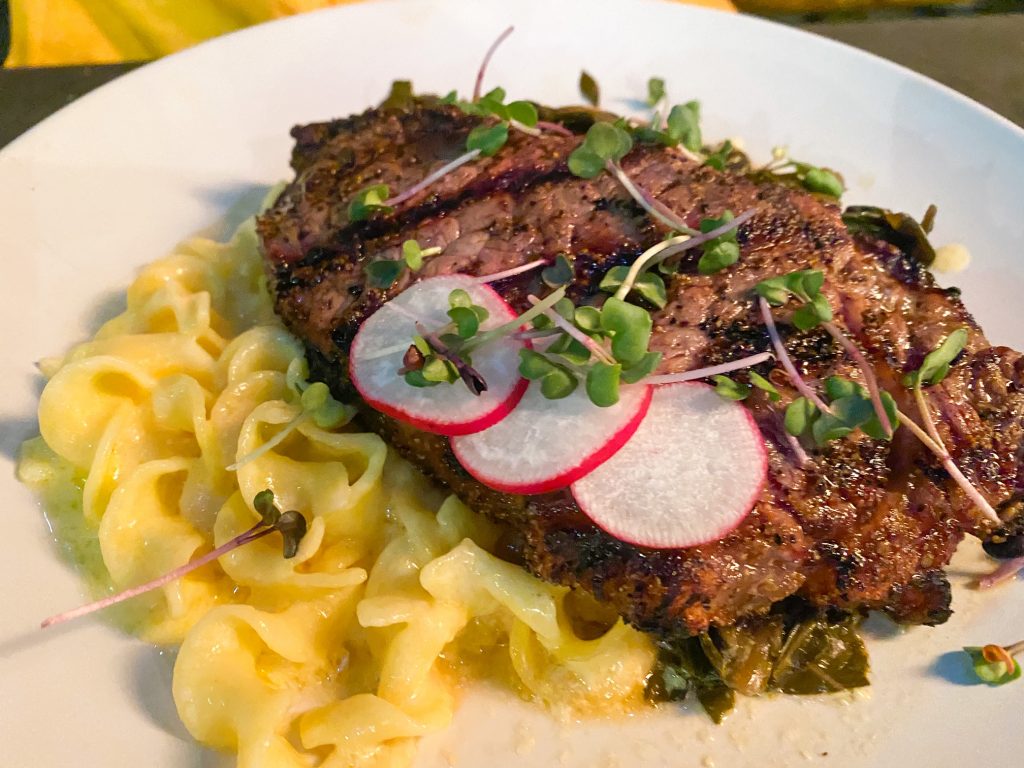 15 Best Restaurants In Blowing Rock NC You Must Try
Speckled Trout
Our tip if you plan to dine at the Speckled Trout is to arrive early and be prepared to wait. Trust us it is worth the wait for some of the best Blowing Rock food! The menu here is focused on elevating Appalachian Mountain cuisine using fresh ingredients that in showcasing regional dishes. They are closed on Tuesday and Wednesday, and on other days closed between 3 and 5 pm.
Starters at the Speckled Trout include an Ashe County pimento cheese duo, a Hikers Platter with meats and cheese, trout nachos with a smoked cheddar queso or you can make it vegetarian with a white bean chili. Entrees showcase NC mountain trout served a variety of ways from cracker and cilantro crusted, to blackened and can be ordered for one or two.
A Roasted wild mushroom cheese ravioli, shrimp and grits with blistered tomatoes, a butchers cut of NC grass fed beef round out the menu. For lighter fare try one of the sandwiches like fried chicken, blacked trout po-boy or high country veggie Galletta.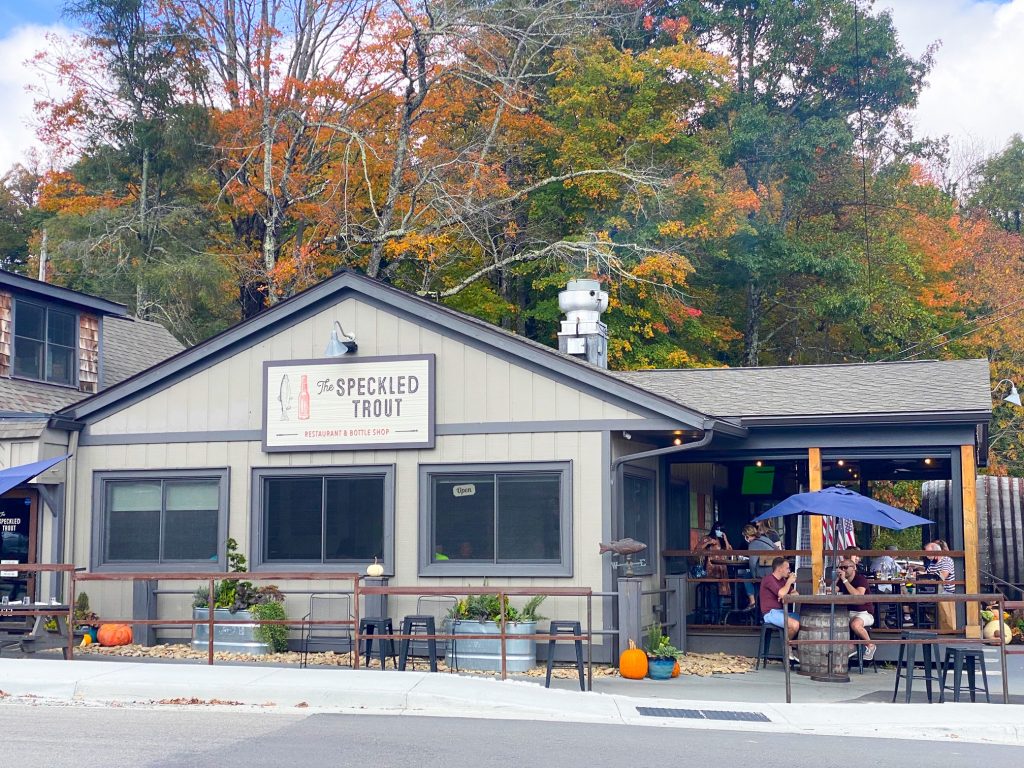 Blowing Rock Grill Cheese Cafe
While the name gives away what is served at the Blowing Rock Grill Cheese Cafe, they prepare their international assortments of grilled cheese sandwiches to order. Open daily 11 am to 3 pm for lunch, each of the mouthwatering options are panini pressed using the freshest ingredients.
All sandwiches at one of the best lunch restaurants in Blowing Rock is served on sourdough bread ( or you can request Gluten Free) with chips and a condiment. Choose from a Classic American with cheddar, American and provolone, a French with brie, gruyere, sliced pear and fig jam, A Greek with feta, olive tapenade, Italian with mozzarella , fresh basil and pesto, A cuban with pulled pork, ham, Swiss and mustard or a Chefs Weekly pick.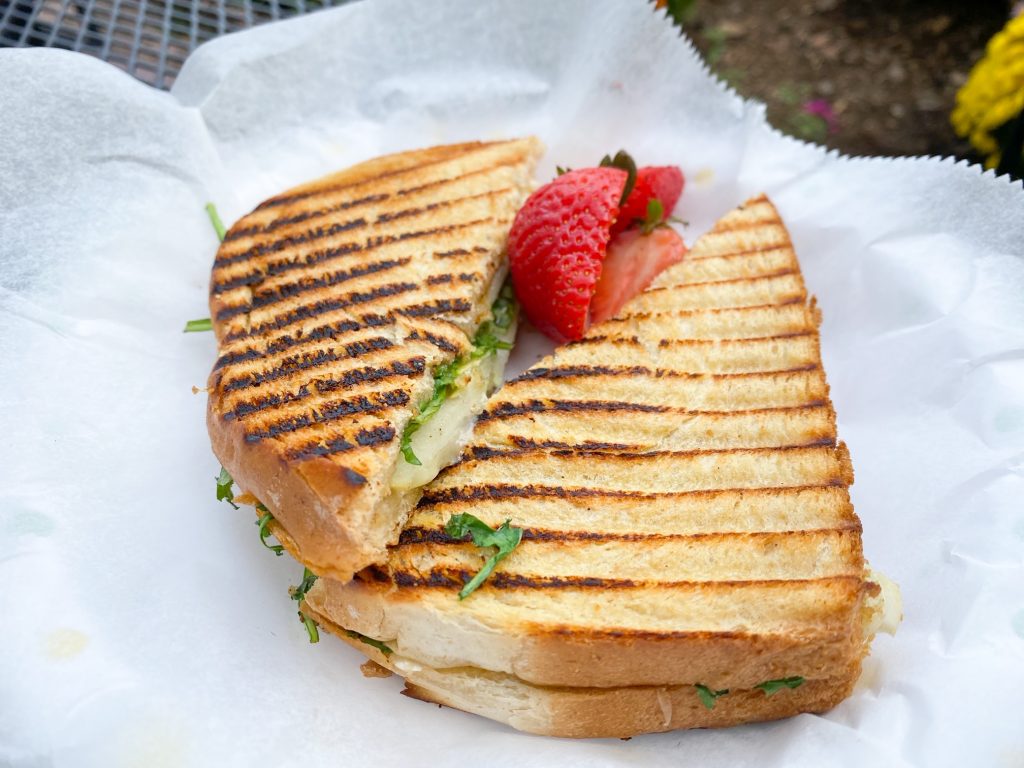 The Town Tavern
Those in search of a lively atmosphere will want to check out The Town Tavern. Located on Main Street in downtown Blowing Rock this sports bar offers diners 19 flat screen tv's, live music on Friday's, and one of the largest outdoor dining areas around! The cuisine here is elevated casual American pub fareK, with over 10 regional beers and large selection of craft beers.
As with most sports bars, wings are one of the favorite served wither bone-in or boneless with an assortment of rubs and sauces. You will find mini slider burgers, buffalo chicken dip, queso, fried pickle, fries or shrimp baskets, and jalapeño poppers to start.
From queso topped fresh nacho chips, to wraps like a blackened chicken or Philly cheesesteak, to burgers, chicken tacos, a Cuban pressed sandwich or Eastern Carolina bbq sandwich and more you will find just about anything you could want on the menu!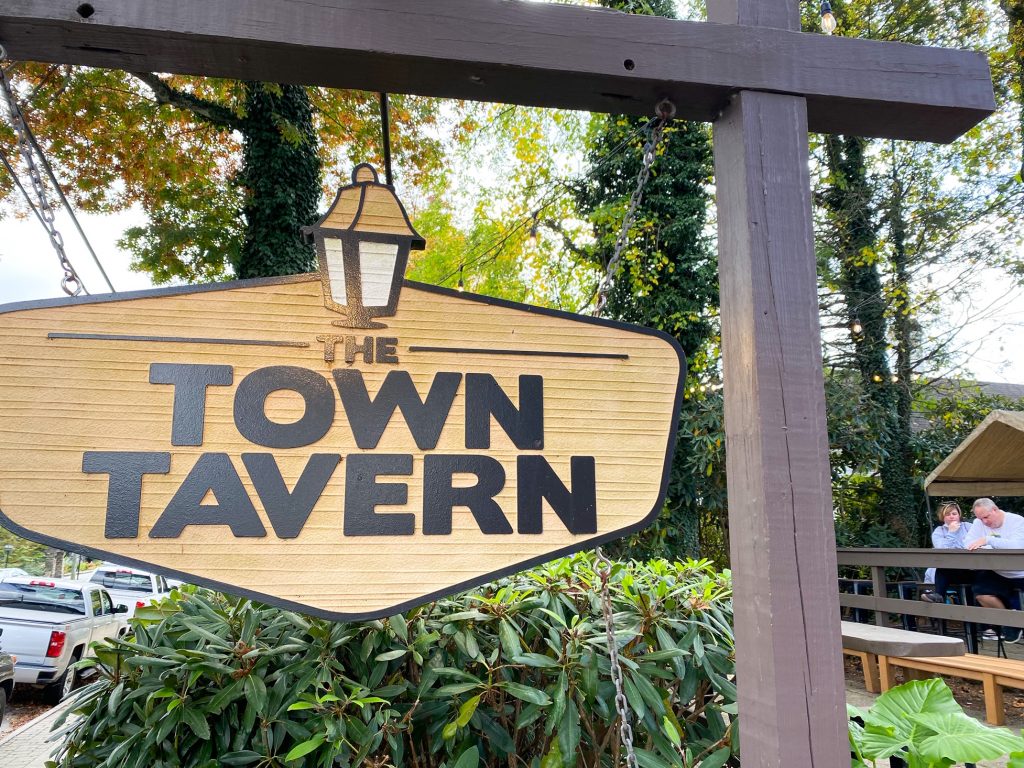 The Best Cellar
For the past 30 years, The Best Cellar has been on the list of where to eat in Blowing Rock, North Carolina. What started out as a small restaurant above a book store serving soups and sandwiches has transformed into a full dining experience. They are closed Tuesday and Wednesday but open for dinner daily starting at 5 pm. Making reservations during high season is recommended.
The starters are meant to be shared with the table. From burrata cheese with an olive tapenade, to salt and pepper calamari or a caprese pizza you won't be disappointed. Entrees are all served with mash potatoes and your choice of seasonal accompaniments ranging from baked acorn squash to steamed asparagus with hollandaise. Try the NC mountain Trout Picatta, Fresh Vegetable pasta in a light pesto cream sauce, the Roasted Half Duck with raspberry sauce , Best Cellar Tuna or the Slow Braised Beef short ribs with cremini mushroom and gorgonzola glaze!
The ambience here is second to none, for those who love live music. Every week a different band performs on the lawn from 5:30 to 8:30 pm. Listen to live music while dining and drinking in the garden space.
Storie Street Grille
Storie Street Grill is one of the hidden gem, family run restaurants in Blowing Rock. Open for over 20 years, they are open Tuesday through Saturday. The focus here is on using fresh local ingredients in an eclectic mix of cuisines.
Starters include asparagus fries topped with a goat cheese ranch, calamari, baba ghanoush, and fried green tomatoes, fig and balsamic flatbread. Main courses such as Rablin Poppy's butternut squash with pork sausage and shaved brussel sprouts, a cider mustard glazed pork belly, traditional pecan crusted NC trout, Italian shrimp ad grits, a pork and beef meatloaf, and Chicken parmesan with pasta.
Other traditional menu items include a 8 oz High Country filet, mussels in a white wine sauce and a Lion's Maine "mushroom" crab cake. There is an entire vegan menu with items like Vegan gold rice, chickpea salad with grilled avocado, a vegan Fiesta sweet potato flatbread and Vegan Baba Ghanoush.
The lunch menu is served Wednesday to Saturday from 11:30 am to 3:30 pm with a selection of soups, quiches, , sandwiches like a blacken chicken or pressed grill cheese alongside a Storie Street Burger.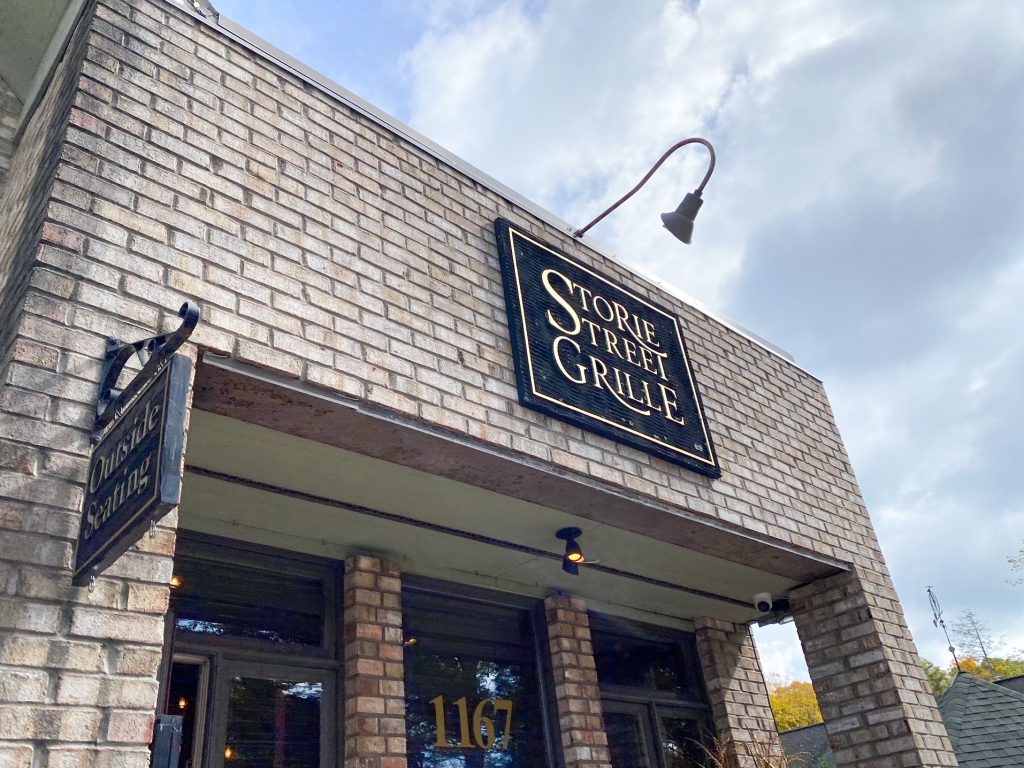 The Village Cafe
The Village Cafe, is the type of quaint small town eatery you see in movies. This breakfast and lunch spot is perfect for those wanting outdoor dining as the restaurant features a large courtyard with tables. Reservations are recommended here especially on the weekend as they are only open between 8 am and 2:30 pm daily, expect for Mondays.
This is one of the best Blowing Rock restaurants for breakfast. The bread here is an Argentine speciality known as fugasa and is dairy and preservative free. You must try it with fresh preserves for the table, or order the French toast! From Belgian waffles, to eggs Benedict, to Omelettes with your choice of toppings the menu has all the breakfast favorites.
On the lunch menu you will find salads, a crepe of the day, pecan crusted chicken breast on a bed of fresh greens, and a sautéed North Carolina trout. For those in the mood for something a little lighter try one of the sandwiches on the fresh fugasa bread. From a Smoked turkey and tomato white cheddar, to oven roasted rosemary ham, a Mediterranean veggie and goat cheese, and a greek chicken salad. Everything is prepared fresh to order!
The Six Pence Restaurant and Pub
For those looking for places to eat in the heart of downtown Blowing Rock, head to Six Pence Restaurant and Pub. Sit on the large outdoor patio on Main Street or inside the Pub and enjoy a wide selection of British and American Classics.
All sandwiches are served on white, rye or wheat bread with homemade potato salad and a pickle! Choose from roast or corned beef, Grilled Salmon BLT, shrimp po-boy, beer battered cod, a pub or veggie purger, and a Rueben.
The Public House Specialities include Shepherd's Pie, Bangers and mash with fresh veggie of the day, an open faced Roast beef sandwich, Beef marinated in Guinness with mushrooms, peas and carrots, Fried pork chops, a tender pot roast and fish and chips!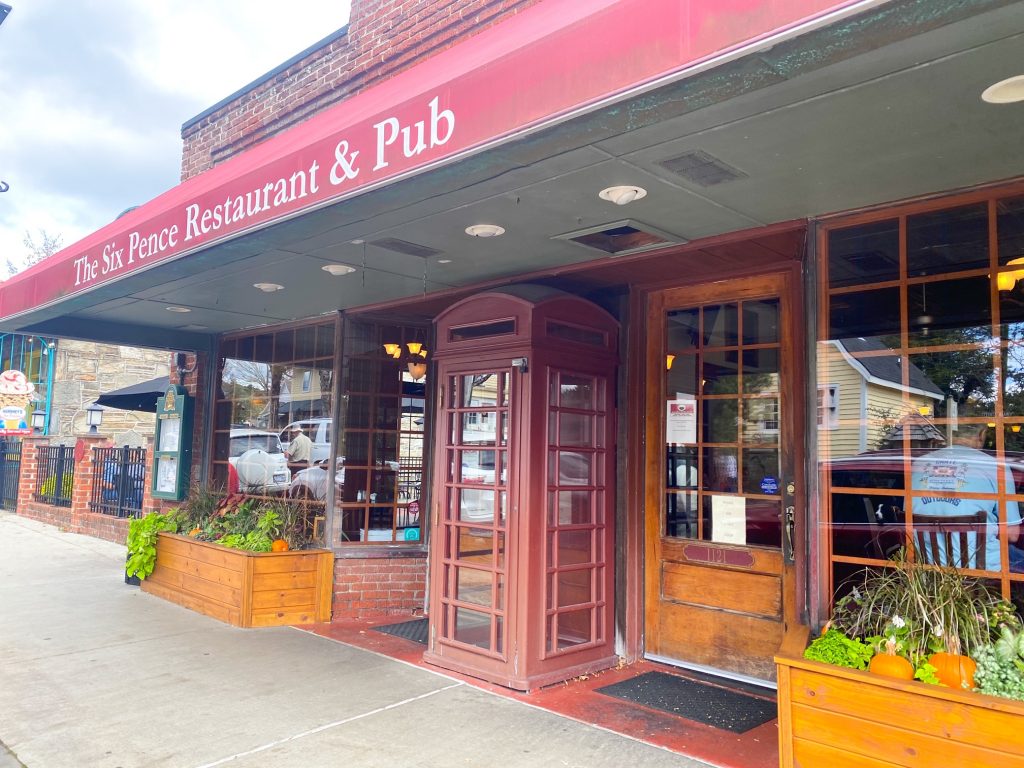 Mellow Mushroom
Mellow Mushroom is the best option for pizza restaurants in Blowing Rock , North Carolina. This chain restaurant have a funky and lively environment while serving up one of a kind pizzas. The flavors are unique to the brand and the area. Plus is is a great option for gluten free or vegan places to eat in Blowing Rock!
This is not your typical pizza place. Appetizers called munchies range from avocado bruschetta, pretzel pies, oven roasted wings, hypnotic hummus house made, and spinach artichoke dip. And a large selection of salads with house made dressings like customer favorite Pomegranate Acai.
All the pizzas are stone baked and can be customized. Mellow mushroom is known for their great white pizza with a garlic and sun- dried tomato sauce with 4 cheeses, The House Special that is gluten green with mellow mushroom red sauce with ground beef, ham, bacon, mushroom and olives. For something more unique try the Funky Q. Chicken with bbq chicken, Holy Shitake Pie with mushrooms and caramelized onions, or the Merry Prankster with herb aioli with chicken, sausage and roasted peppers.
All pizzas can be ordered with the 10″ Gluten Free crust. For the vegan menu choose from a vegan tempeh hoagie, vegan hummus, Vegan Veg Out pizza with vegan cheese.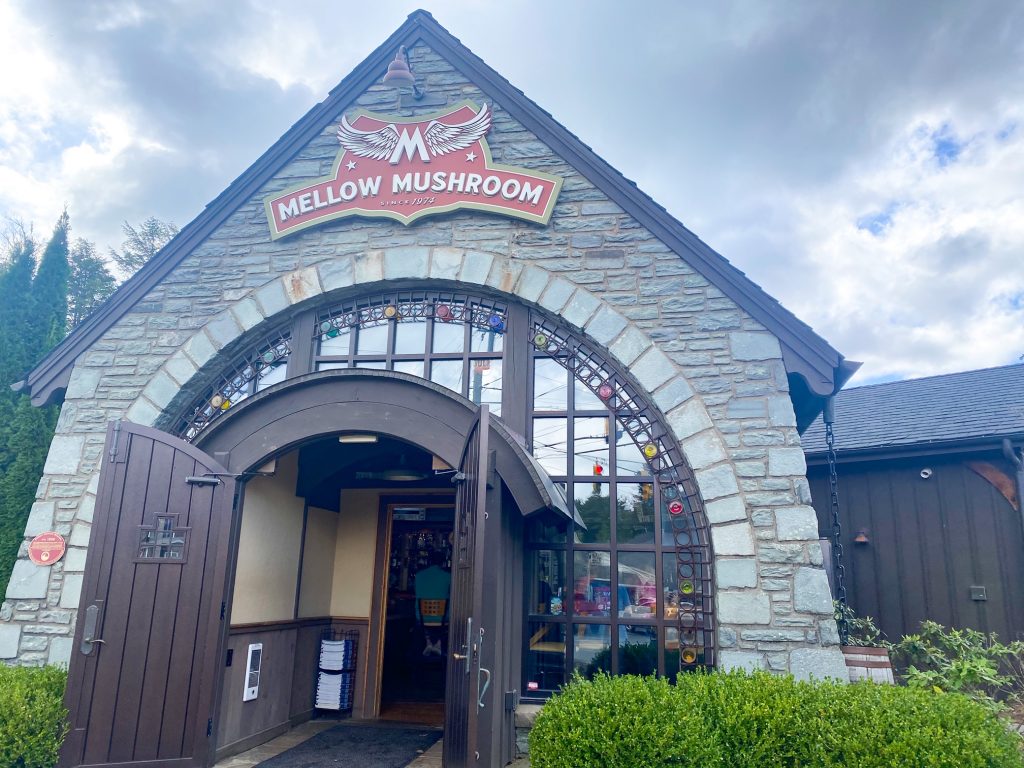 Woodlands BBQ
Woodlands BBQ is one of the best restaurants in Blowing Rock for barbecue. Located on 321 before getting into the Village of Blowing Rock this unassuming wooden building serves up some of the best North Carolina style barbecue. They are open Wednesday to Sunday from 11:30 am to 8:30 pm, with live music weeknights and a full bar!
Must try's on the menu include the corn nuggets and fried pickles to start! If you are unsure what to get, try one of the three sampler plates. The hog comes with chopped bork and turkey, the flying pig come with wings, and the Pig out is a combo of everything.
The chopped pork, Brisket, Turkey and Ribs can be ordered on a sandwich, as a plate, on a salad or as a handhelds. They even have a vegetarian option black bean burger on the menu as well as a veggie plate. Sides include cornbread baked fresh, baked beans, green beans, fries, hush puppies and fried okra.
Blue Deer on Main
Blue Deer actually has three locations in the area. Two in Blowing Rock ( one on main and one on HW 321) as well as a location in nearby Boone. Opened in 2018, this is the perfect place if looking for dessert and sweet treats type of food in blowing rock! Everything severed here is homemade from the ice cream, to cookies, to customized sandwiches. They also serve up locally roasted Lion Coffee and real lemonade.
This is the perfect place to eat dessert after enjoying one of the nearby restaurants in Blowing Rock. From ice cream sandwiches, cookies and milk, or Sundays. Choose from Original, Snickerdoodle, White Chocolate chip, Double Chocolate and a Gluten Free. Ice cream flavors include vanilla, chocolate, apple pie, pumpkin pie, mint chip and espresso. Who doesn't love mixing and matching flavors to create a custom combo!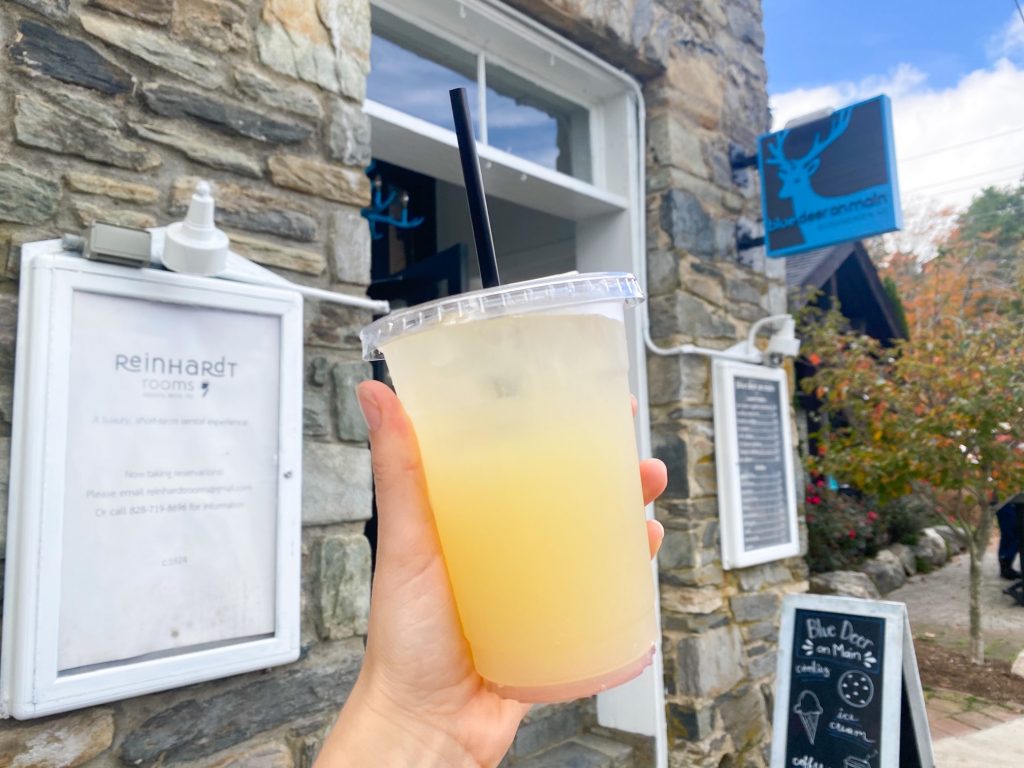 The Restaurant at Gideon Ridge
The Restaurant at Gideon Ridge, is located at the Gideon Ridge Inn on HW 321 overlooking the Blue Ridge Mountains. You can dine Al Fresco on the terrace with an amazing views of Mountains while being surrounded by trees or inside the intimate dining room. The menu here changes daily as Chefs Womble and Harding use the freshest ingredients from local farms and small purveyors in the High Country Area.
A sample menu includes first dishes such as a Pate of local chicken livers with a balsamic reduction, Escargot in a puff pastry with cognac mushrooms, an Artisan Cheese or Charcuterie plate, and local shishito peppers in a. garlic aioli with lime. Second dishes include a potato and leek bisque with truffle straws, and a burrata salad.
Main dishes include a NC Duck breast with local purple kale and squash, a Wild Caught Halibut with Carolina Gold Rice and a vegetable carpaccio, and a NC pork tenderloin with creamy polenta and eggplant caponata with baby carrots. Make sure to leave room for desserts like a pecan pie with bourbon gelato and a flourless chocolate torte with raspberry coulis.
El Rincon Mexican and American
El Rincon is the perfect places for those looking for authentic Mexican restaurants in Blowing Rock. They also have adapted an All American Menu that pairs seamlessly with traditional offerings.
From freshly made guacamole, to nachos, house made bean and cheese dips with fresh chips to start your meal. Try the taco or fajita salad, burritos filled with rice, beans, lettuce and Mexican sour cream with your choice of shrimp, grilled chicken, chicken breast, carne asada or chorizo. OR try the fajitas with the same choice of meat served with grilled veggies, peppers, salsa and house made tortillas.
From quesadillas, Huaraches a masa baked pastry filled with meat, to chicken, shrimp and beef plates you are sure to find an authentic Mexican dish you are craving.
On the American menu you will find chicken strips, country fried or hamburger steak, country ham and grilled flounder sandwich. And burgers all made in house with grilled bacon and jalapeños, or Philly cheesesteak style.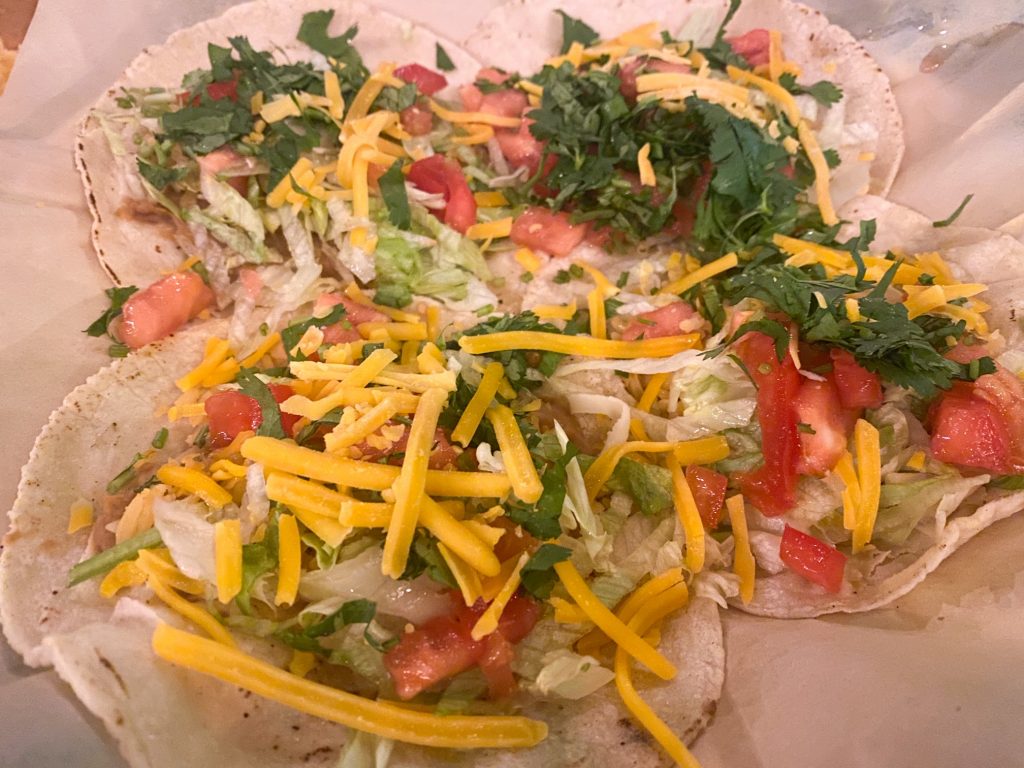 Sunny Rock Eggs and Things
Sunny Rock Eggs and Things serves up traditional breakfast food in Blowing Rock. This diner opened in 2015, and is known for their Colombian coffee as much as their breakfast.
On the breakfast menu you will find "eggs and things" as the name suggests. Start your day off before exploring the Blue Ridge Mountains with eggs served your way with a choice of toast, biscuit, potatoes, grits, has browns and gravy. Choose to add a wide selection of breakfast meats. Choose from Benedict style, omelets, eggs, burritos and sandwiches. For those craving something sweeter try the Gypsy French toast with baked apples, buttermilk pancakes or healthier items like a yogurt parfait bowl.
The lunch here ranges from sandwiches like fried flounder, a grilled club, an assortment of melts and a grilled cheese. All served chips, fries or onion rings. OR try the Carolina burger with pulled pork, chicken tenders and more!
Cafe Violette
Cafe Violette is located on Main Street, and is one of the many downtown Blocking Rock Restaurant you must visit. While closed Sunday to Tuesday, they are open for dinner the rest of the week! Opened in 2020, Chef Martin's dishes are inspired by the Mediterranean coast.
If looking for upscale fine dining in Blowing Rock this is the place! The beautiful interior, top notch service and delicious mouth watering dishes are beautifully presented. The menu starts with "A Parteger" or to share try the herbs de Provence hummus, or the Moules (mussels) au Pastis!
The Plats Composes, or main dishes range vegetarian friendly spaghetti squash served with roasted mushrooms, chickpeas and fennel in a lemon than sauce, to Duck Breast served with sun chokes and sumac, to a Spiced lamb sausage served with sweet potato puree, a Onaga Snapper with polenta and quash, and the High Country Strip Steak with mushrooms and a Bordelaise sauce! The menu here does change seasonally as Chef Martin aims to use locally sourced ingredients on his menu.
Leave room for dessert like a chocolate tart or one of the many wines or cocktails from the speciality crafted menu!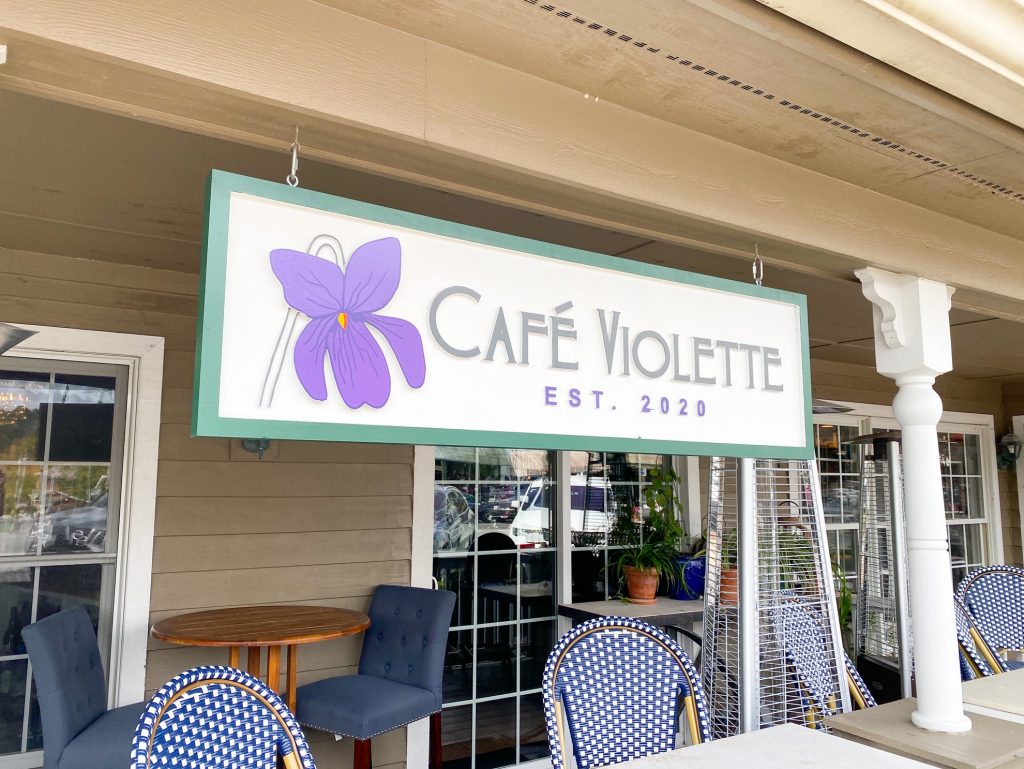 Bistro Roca
If you are looking for a causal dining experience that has a seasonal menu, you will want to visit Bistro Roca. Open daily expect for Tuesday for both lunch and dinner. And if you are looking for a Sunday brunch in Blowing Rock come by between 11 and 3:15 pm.
The menu at Bistro Roca is very expansive ranging from homemade soups, to Mac and cheese dishes ( from lobster to veggie), salads like the Roca Seafood Salad a take on a Cobb with main lobster, grilled shrimp, fried calamari. Or try one of the Classic Neapolitan wood fired pizzas and burgers.
The specialties here include Jerk Salmon with sweet plantains, the Black and Bleu Angus strip loin with fries, and a Cuban Crepe. The dinner menu features a large selection with the addition of a Local caught NC trout, a CAB brisket with smoked tomato bourbon glaze, and Crab cakes.
The Brunch menu features all of the lunch and dinner favorites with the addition of roasted figs, mussels of the house, rica spreads to be shared, shrimp and grits, Brioche French toast, and buttermilk biscuits served with eggs homemade preserves and bacon!
The bar – Antlers Bar is the oldest continuously serving bar in North Carolina. It first opened in 1932, and still serves rustic reimagined cocktails!