For those looking for the best restaurants in Columbia SC, you will be happy to know that there's no shortage of amazing places to eat in this lovely South Carolina town. Visiting Columbia is always a great idea as it is one of the best getaways in the south. There are so many amazing things to do in Columbia, and trying some of the delectable food is a must for everyone's itinerary for the city!

From seafood joints and buffets to southern comfort food and international cuisine, you can find just about anything you are looking for in Columbia. It is always nice to try local delicacies on your travels, and you will have many opportunities to do just that when visiting Columbia. You will be able to taste local wine and locally caught oysters, shrimp, and other seafood as well. So, let's get started!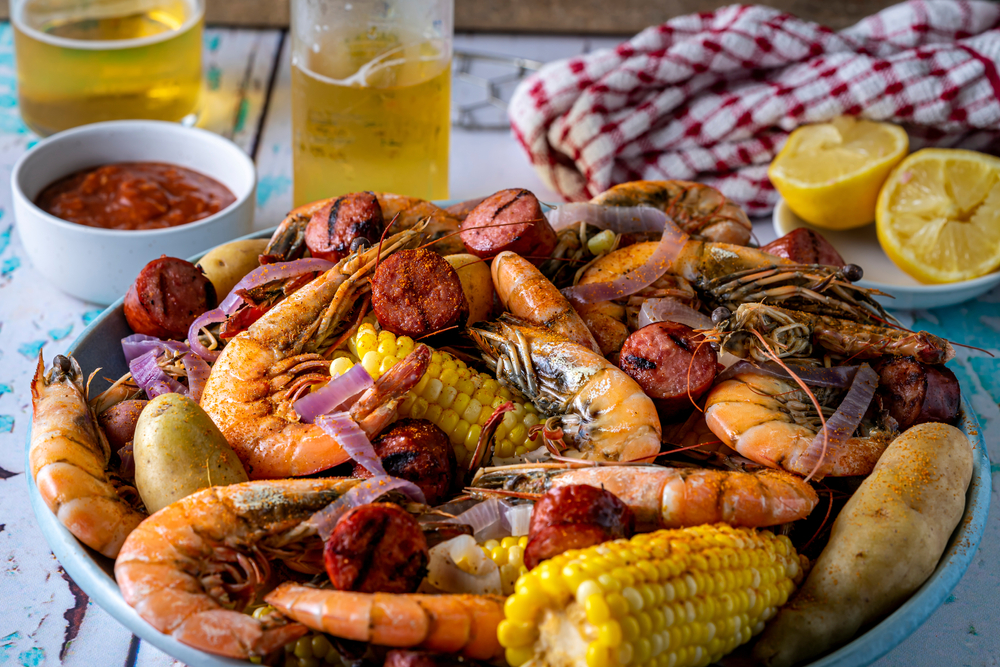 15 Best Restaurants In Columbia SC You Must Try
Cowboy Brazilian Steakhouse
Cowboy Brazilian Steakhouse offers some of the best dining in Columbia SC! The atmosphere at this steakhouse is super nice, and you will fall in love with your meal options while you're there. While this restaurant offers a buffet to guests, the food available to you is far more elevated than most buffet restaurants.

You can find fine wine, creme brulee, decadent cheesecakes and chocolate cakes, salads, pasta, and more. In fact, for meat lovers, Cowboy Brazilian Steakhouse is one of the best restaurants in Columbia, as it has a wide variety of meats to choose from. From Filet Mignon wrapped in bacon, leg of lamb, and garlic steak to top sirloin, spicy chicken sausage, and beef ribs, you will be in paradise at this steakhouse!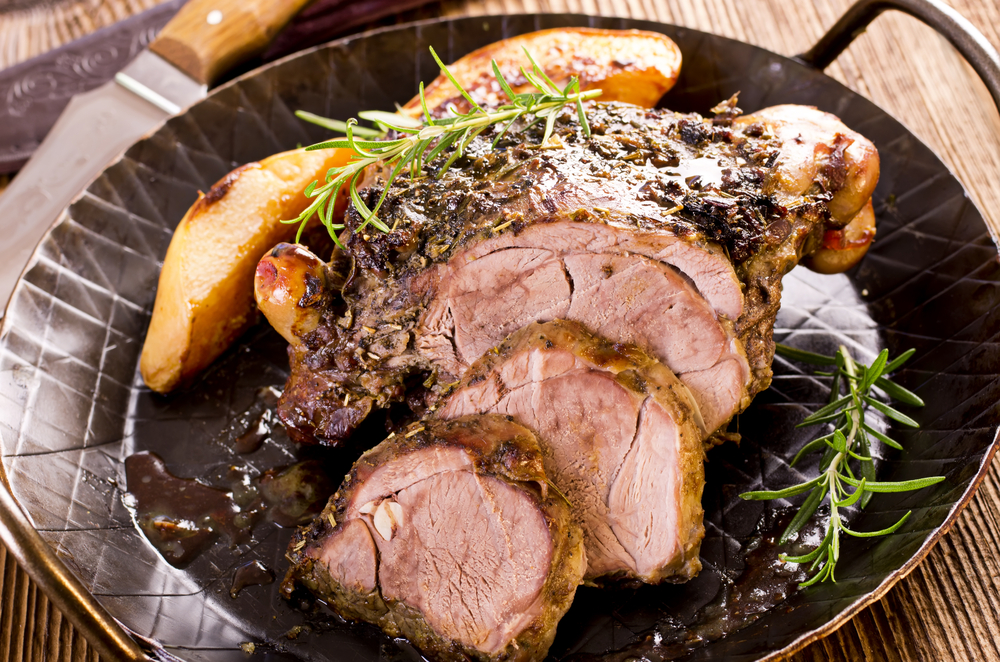 Another Broken Egg Cafe
Looking for the best breakfast in Columbia? Located in the eastern part of Columbia, Another Broken Egg Cafe has some seriously mouth-watering dishes. When looking for a good breakfast place, you may look for a place that serves local specialties. Maybe you look for a place with the ole tried and true waffles and pancakes. Then again, you may be the type of person who looks for more elevated dishes like eggs benedict.

No matter your breakfast preferences, you will find what you are looking for at Another Broken Egg. One of their most amazing options is their eggs benedict. They have wide varieties to choose from; you can order crab cake benedict, smoked salmon benedict, or even the super unique country-fried steak benedict.

Of course, local staples like shrimp and gits and unique sweet dishes like pumpkin waffles and bananas foster pancakes are available as well. All of the unique breakfast plates at Another Broken Egg Cafes' diverse menu make it one of the best restaurants in Columbia, South Carolina.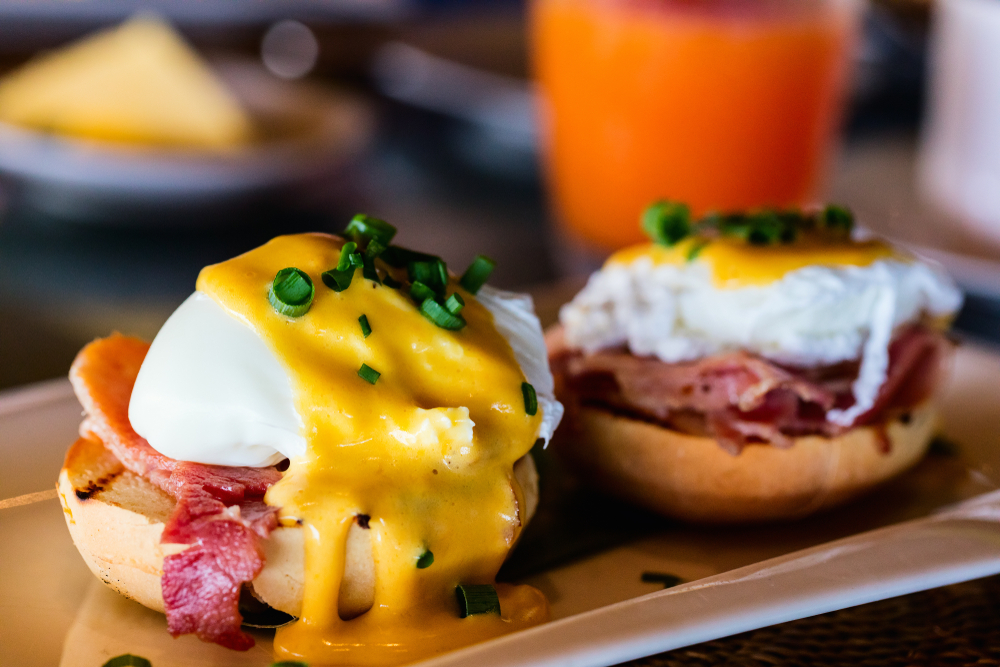 Cantina 76
Wondering what to eat in Columbia? Try the tacos! Cantina 76 has appetizing selections of tacos, salads, enchiladas, and drinks to indulge in during your visit. What makes Cantina 76 one of the best restaurants in Columbia is it's flavor-packed menu. And arguably, the most intriguing part of the Cantina 76 menu is the tacos!

You can fill your tacos with smoked pork, jalapeno shrimp, BBQ shrimp, fried chicken, BBQ brisket, chicken pesto, Peruvian shrimp, chicken teriyaki, and even more! While tacos may be the celebrities at this Mexican restaurant, you can also find quesadillas, enchiladas, chimichangas, salads, and loads of nachos. Be sure to grab a blood orange margarita or a lemon sage gin fizz while you're there!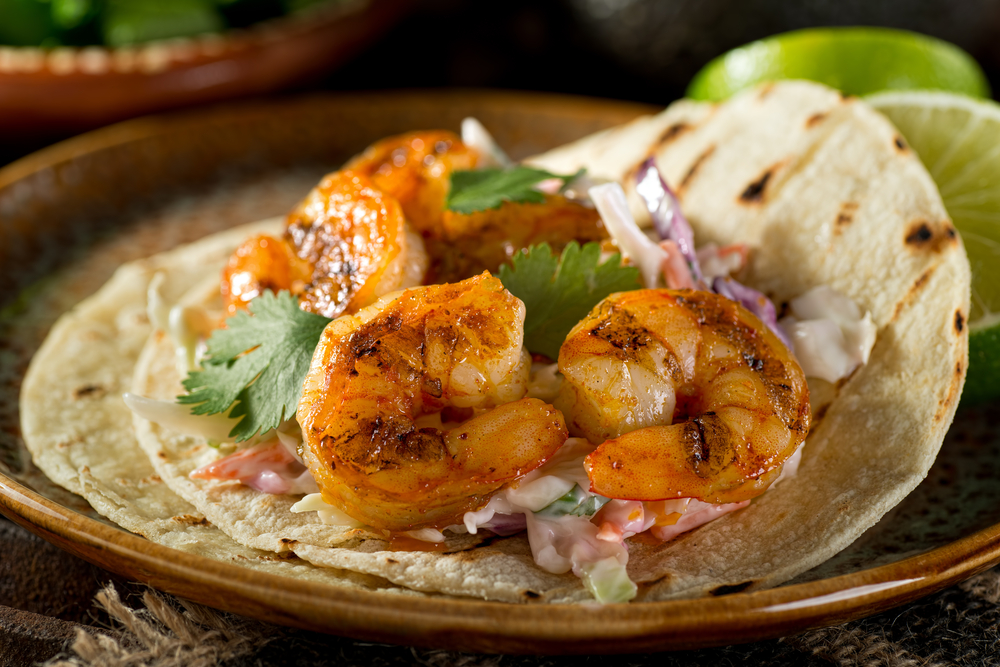 Hendrix Restaurant
There are so many great things to do in downtown Columbia; you will probably spend a great deal of time in the area during your visit. While you are exploring this lovely part of the city, you will want to take a look at some downtown Columbia restaurants. Hendrix Restaurant is one of the best restaurants in Columbia, located in the downtown area!

Fashioned with an industrial style, this rooftop bar and restaurant is a super fun place to visit when visiting Columbia. You will find tons of exciting cocktails and other alcoholic beverages at Hendrix. Espresso Old Fashioned, Temple of Doom, and the Paper Plane are all great drinks to try when you visit.

The menu items at Hendrix are vast and unique. For example, you can find roasted half rabbit, New York Strip, crispy duck, roasted scallops, and more. If you are an adventurous eater or someone who loves a new and unique cocktail, you will love Hendrix Restaurant!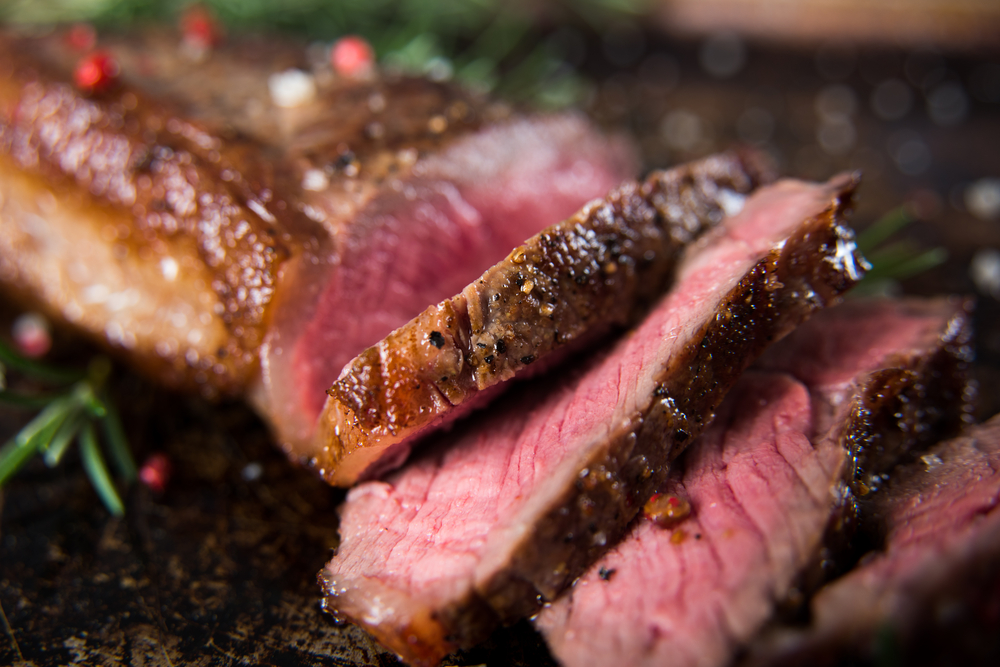 The Original Pancake House
It's time for brunch. If you find yourself starting the day slowly after a night out on the town, head to The Original Pancake House for the best brunch in Columbia! Down home southern breakfasts mix with modern classics like avocado toast at The Original Pancake House.

Dive into a selection of fruity crepes, egg combo platters, breakfast sandwiches, a variety of french toast plates, and more. If you are a vegetarian, there are several options for you here, like the fresh veggie omelette. What makes this one of the best restaurants in Columbia SC, for brunch is that it has filling and delicious breakfast favorites from the early morning until the early afternoon.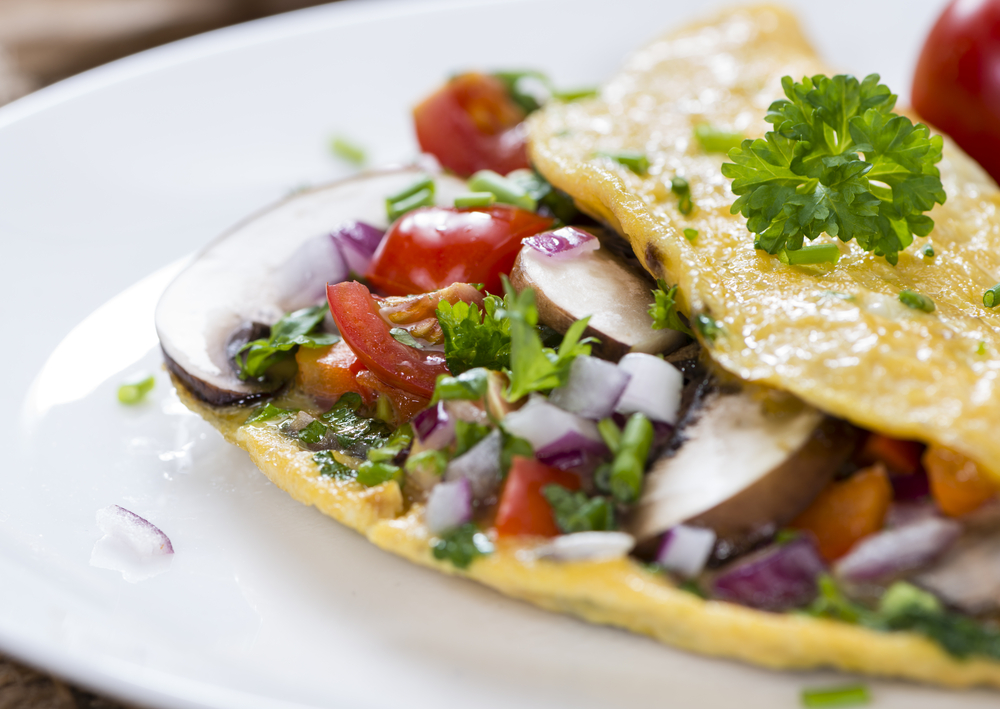 smallSUGAR
While we have breakfast food on our mind, let's talk about the Shakshouka, overnight oats, breads and spreads, and tartines at smallSUGAR. If you are a fan of tartines, you will love smallSUGAR! You can try their ricotta, honey, and Aleppo tartine during your visit. Or perhaps, the mushroom, roasted garlic, chive, and age mozzarella is more your speed. Either way, there are fantastic breakfast options at this Columbia eatery.

While there are amazing breakfast options at smallSUGAR, it also offers up some of the best lunch in Columbia as well. One of the fan favorites is the pork loin sandwich which is Al Pastor-marinated pork loin with cabbage, avocado, and spicy mayo served between two slices of country loaf. If you are veggie, you may prefer the hummus, which is made from marinated eggplant, carrots, and Calabrian chili oil.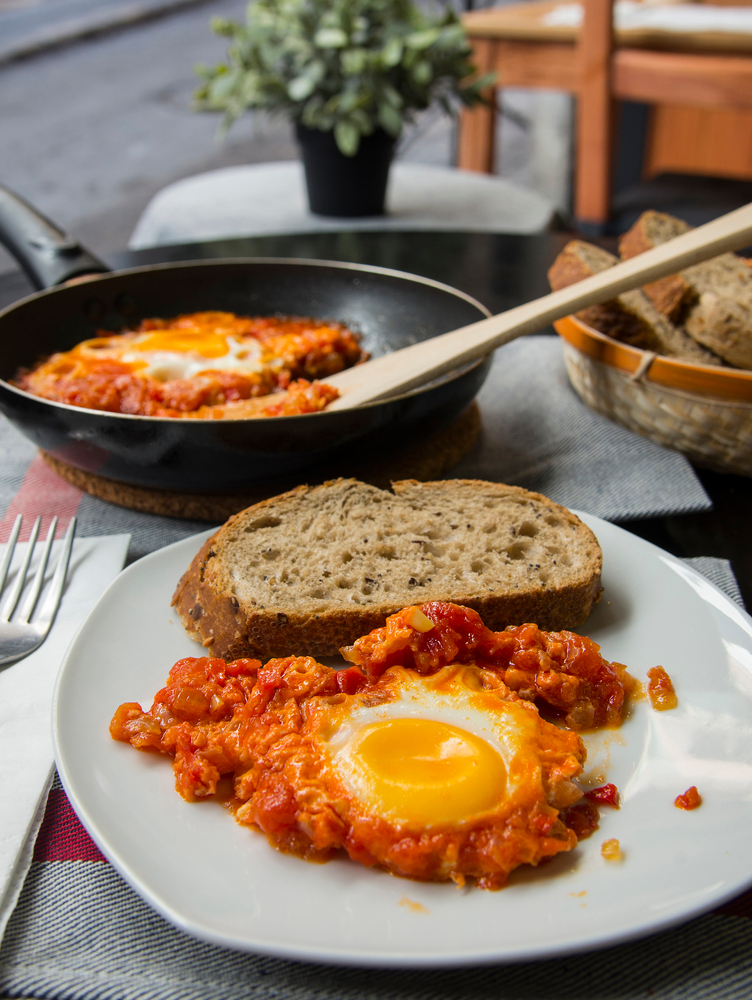 Cola's Restaurant
This upscale tavern is among the restaurants offering the best dinner in Columbia. The eclectic American fare is served in a former bottling company with brick walls and industrial features. This is the place to be if you are after memorable seafood dishes or elevated southern cuisine.

Fried chicken and creamy macaroni and cheese, shrimp and grits, and the eye-rollingly good pan seared crab cakes are all to die for at Cola's Restaurant. If you have had all the seafood and southern favorites that you can handle during your travels through the city, that's totally okay as there are many chicken, beef, and pasta dishes that you can order as well.

If you plan on spending time in the area around the restaurant, you will have many attractions nearby to check out. The downtown area around Cola's offers museums, coffee shops, riverfront walking paths, and the South Carolina State Museum. All of these sites and attractions are within a few minutes of Cola's, making it one of the best restaurants in Columbia, South Carolina.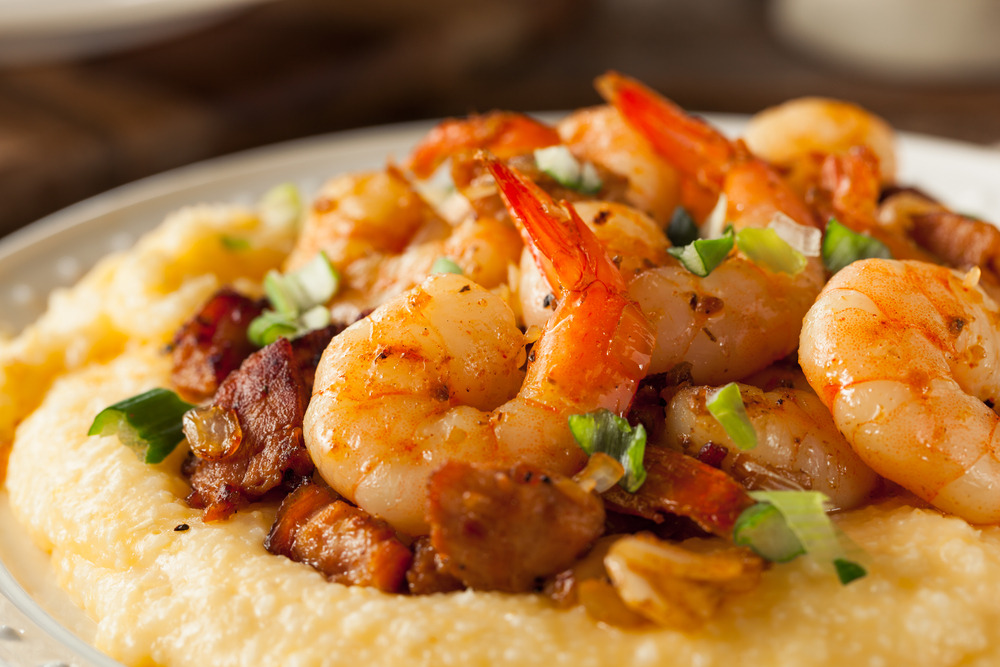 Miyabi Japanese Steakhouse
When dining in Columbia, you may be looking to mix things up a bit and take a step back from all of the southern classics. If you find yourself feeling this way, consider trying Miyabi Japanese Steakhouse and Sushi Bar. Hibachi, lobster tails, and sushi, oh my! You are going to fall in love with Miyabi and all that it has to offer Columbia travelers.

There are house special sushi rolls like the lobster crunch, which is tempura lobster tail covered with smelt egg; the California Dynamite, which is a California roll with crab, scallop, onion, and shrimp; and the fun volcano roll, which is a California Roll which is spicy crab meat. If you aren't a sushi fan, that's just fine, as you will find something that you will love nonetheless. The large menu at Miyabi is what makes it one of the best restaurants in Columbia SC!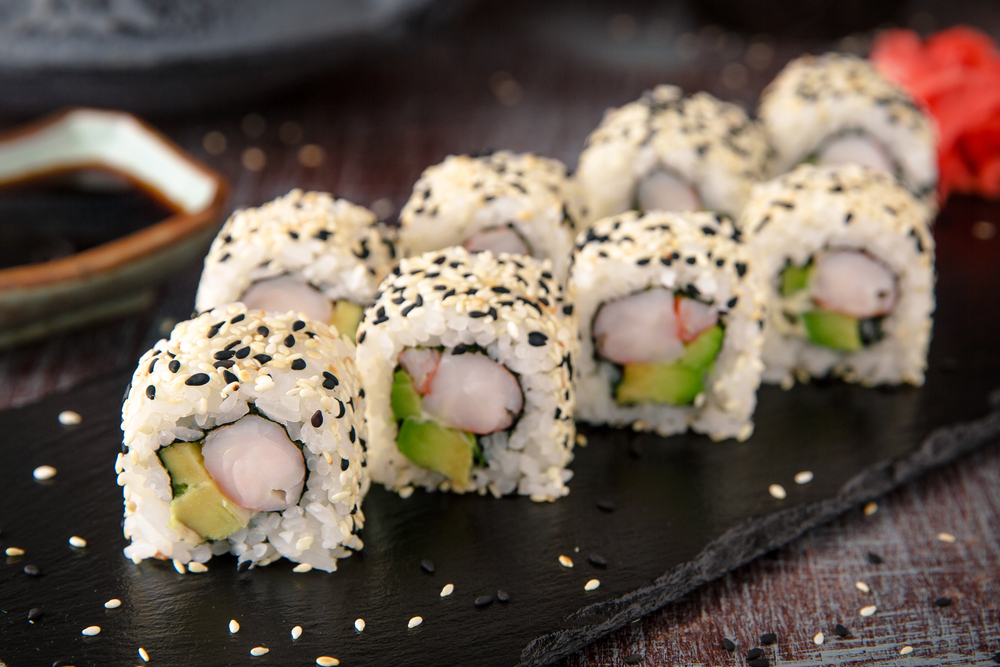 Lizard Thicket
While you are making a mental list of places to eat in Columbia, be sure not to overlook Lizard Thicket. This restaurant, with a rather unique name, serves southern comfort food from breakfast to dinner. If you are looking for some true southern cuisine, Lizard Thicket is where you will want to go for some delicious country cooking!

Fried chicken, collard greens, cornbread, green beans, cole slaw, and more are waiting for you at dinner time. Of course, you can head on over there for breakfast too, where you can grab yourself some biscuits and gravy, hashbrowns, or maybe just an omelette. After you eat, be sure to try some cobbler loaded with a scoop of ice cream on top while you are there.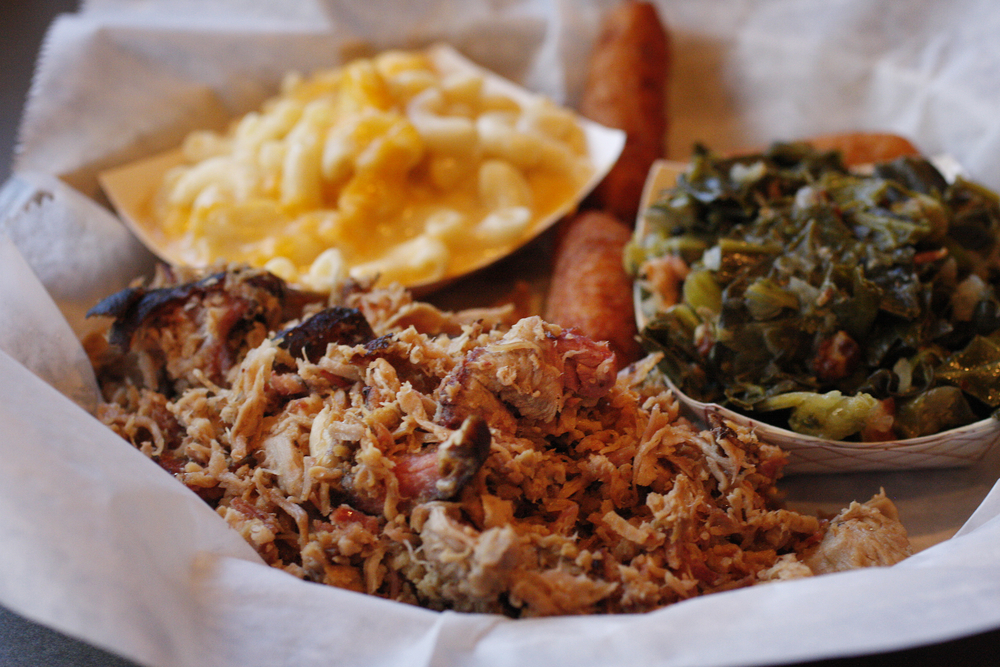 Juicy Crab
"From the sea and the streams to your table!" That's the motto at Juicy Crab. You will find the juiciest and most delicious Cajun seafood boils in the south in Columbia, more specifically, at the Juicy Crab. Blue crabs, king crab legs, shrimp, blue crabs, crawfish, clams, black mussels… the variety of seafood is huge at Juicy Crab.

If boils aren't your favorite, you will still enjoy a visit to this seafood joint as they have fried baskets as well. You can order fried tilapia, catfish, oyster, chicken, shrimp, whiting filet, and more served with cajun or sweet potato fries.

Low Country seafood boils are quite an event in South Carolina. While no one is quite sure when and where they originated, it is said that when Cajun people left Canada for the southern U.S. in the 1700s, they brought the seafood boil with them. Today the seafood boil is a part of the DNA of the south. You will want to be sure to make a visit to the Juicy Crab as it is one of the best restaurants in Columbia, SC.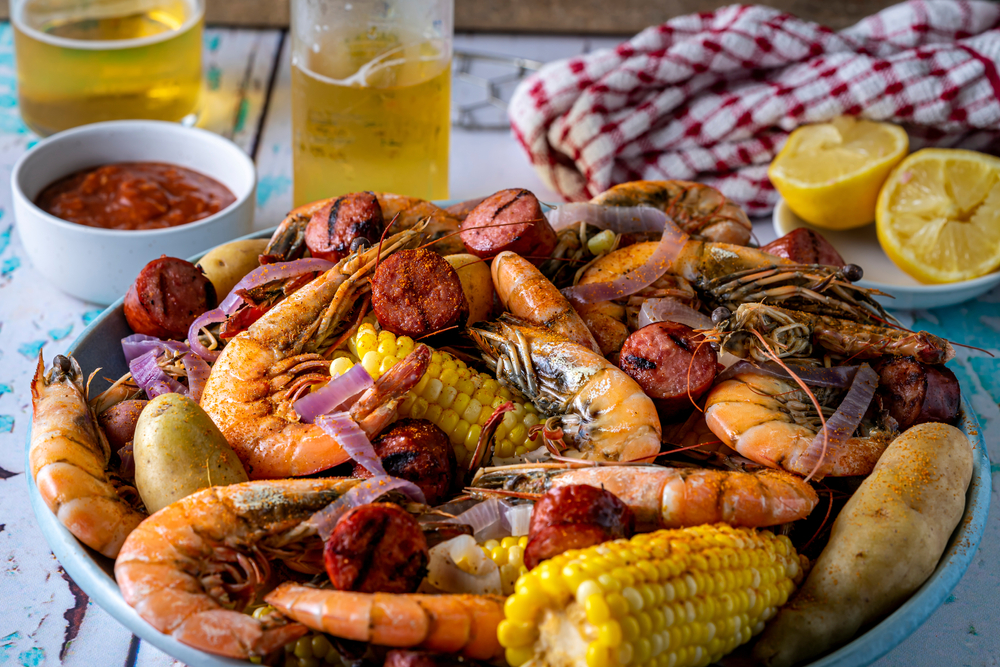 Real Mexico
Let's take a trip down south. Real Mexico Restaurant is one of the best restaurants in Columbia and a place that should be on everyone's Columbia bucket list. Real Mexico has a huge spread of Hispanic dishes to choose from. You are sure to fall in love with their selection of tortas, tacos, seafood, and burritos. Try the mouth-watering Birria Torta, Burrito Ranchero, or maybe the Cochinta Pibil; either way, the food is sure to impress.

What dinner is complete without a rocking dessert and an eye-popping beverage? Real Mexico has you covered in this area as well. Their drink menu is popping with fun and delicious drinks like the Corona-Rita, Cazuela, and the Blue Lagoon Margarita. Finish the day with some churros or fried ice cream in their fun and colorful dining room.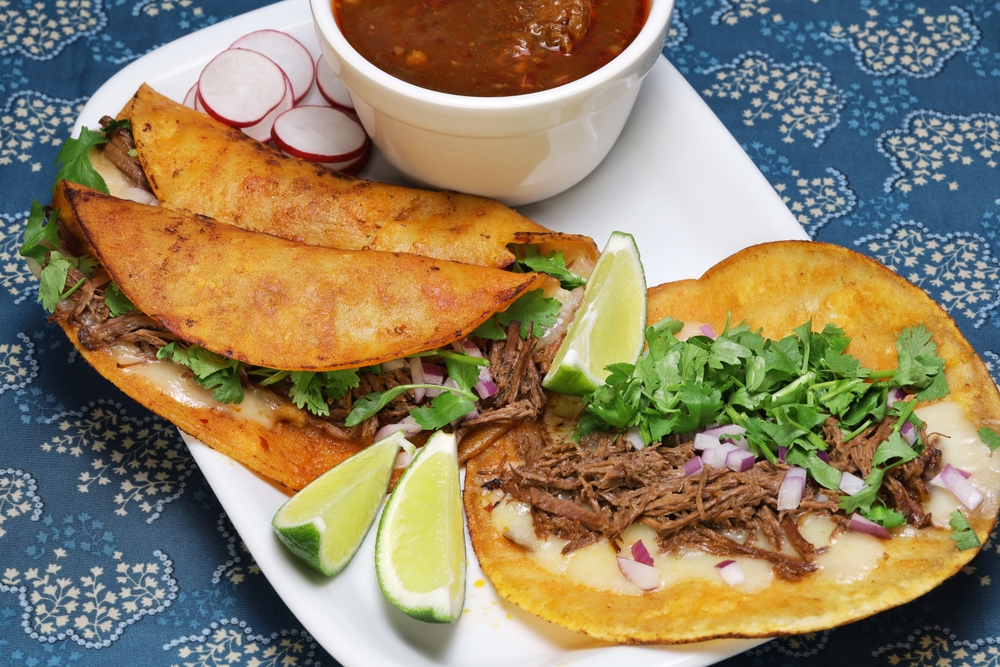 Inakaya
You don't need to spend time wondering what to eat in Columbia; Inakaya is where you want to be! Both sushi and hot Japanese food can be found at Inakaya. They do not scrimp on the menu items at this Columbia SC restaurant. If you are a sushi connoisseur, prepare to be in heaven. You will find salmon skin, yellow tail, smelt roe, Alaskan, crab, eel, and other types of sushi rolls at this Japanese eatery.

Of course, sashimi, salads, broiled dishes, desserts, and an appetizer menu with nearly thirty dishes to choose from are all waiting for your arrival as well. The interior of Inakaya is super calm but adorned with fish tanks and simple Japanese design elements. You can even sit on pillows around your table instead of chairs if you wish. Inakaya is one of the best restaurants in Columbia, and it is the perfect place to visit if you find yourself on the outskirts of the city.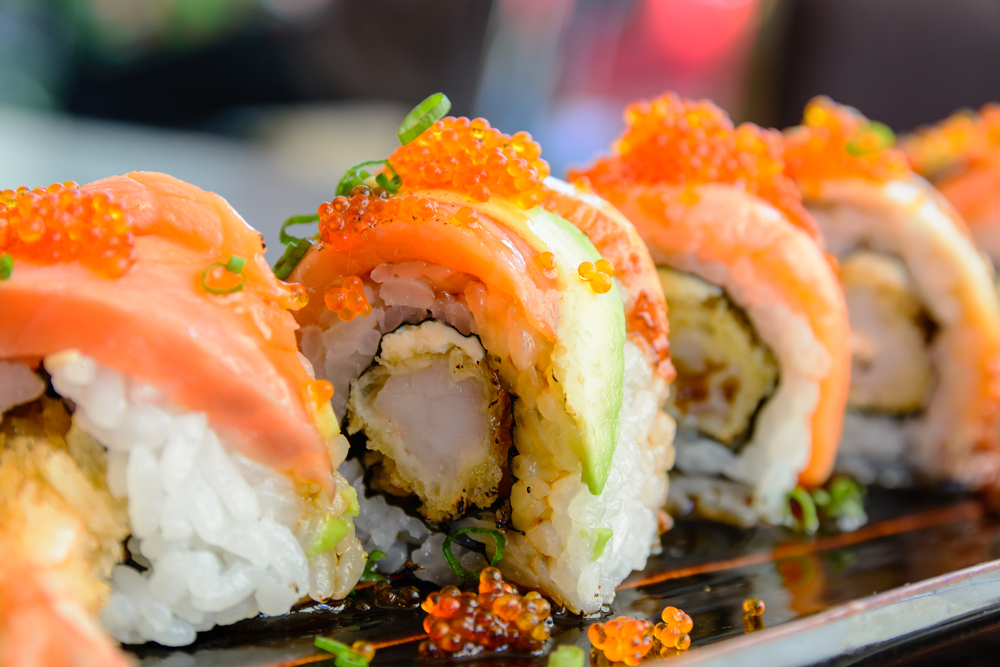 Il Bucato
Feeling tired after a long day exploring the city? Il Bucato is among the best Columbia restaurants. It's the perfect place to grab a quick lunch or grab dinner on your way back to your hotel after an exhausting day of traveling and exploring. Il Bucato serves up pizza, sandwiches, and salads to-go. This little restaurant is calm and unassuming but packs a big punch.

You will find delectable subs like the prosciutto burrata melt, chicken parmesan, balsamic BLT, and the classic meatball sub served with potato salads or rosemary salted chips. Salads like honey pear and pork belly wedge are also great ways to try something unique and delicious in Columbia.

Small restaurants like this are part of what makes the south so much fun. If you like to support small businesses [and try some mouth-wateringly good pizza and subs] make sure to swing by Il Bucato at least once during your visit, as it is one of the best restaurants in Columbia.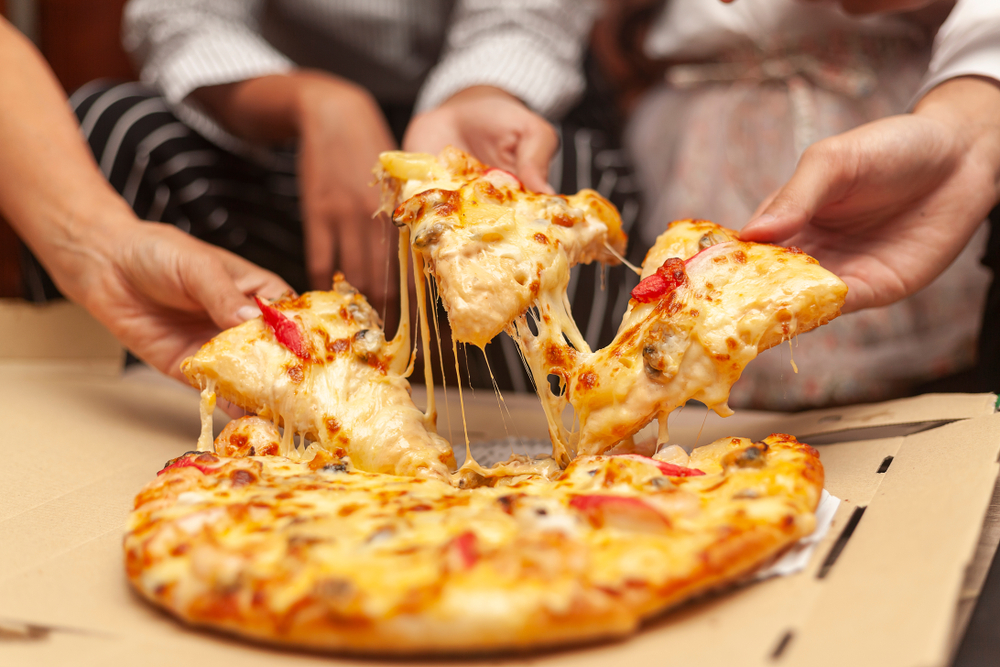 1801 grille
Some of the best Columbia food can be found at 1801 Grille in downtown Columbia. What makes this watering hole one of the best restaurants in Columbia is its farm-to-fork American fare served in a super cool rustic-chic space. This restaurant does a fantastic job at elevated classic American dishes and serving them in an amazing atmosphere.

Flavor-packed seafood dishes, steak, crab cakes, southern side dishes, Ruebens, pizzas, and shrimp and grits are all on the menu. All of their food comes to your table looking absolutely stunning and covered in flavor and toppings. They even have a drink menu with unique offerings like the Smokey Margarita and a bourbon and rye menu that is a mile long. Prepare to be amazed because 1801 Grille knows their stuff!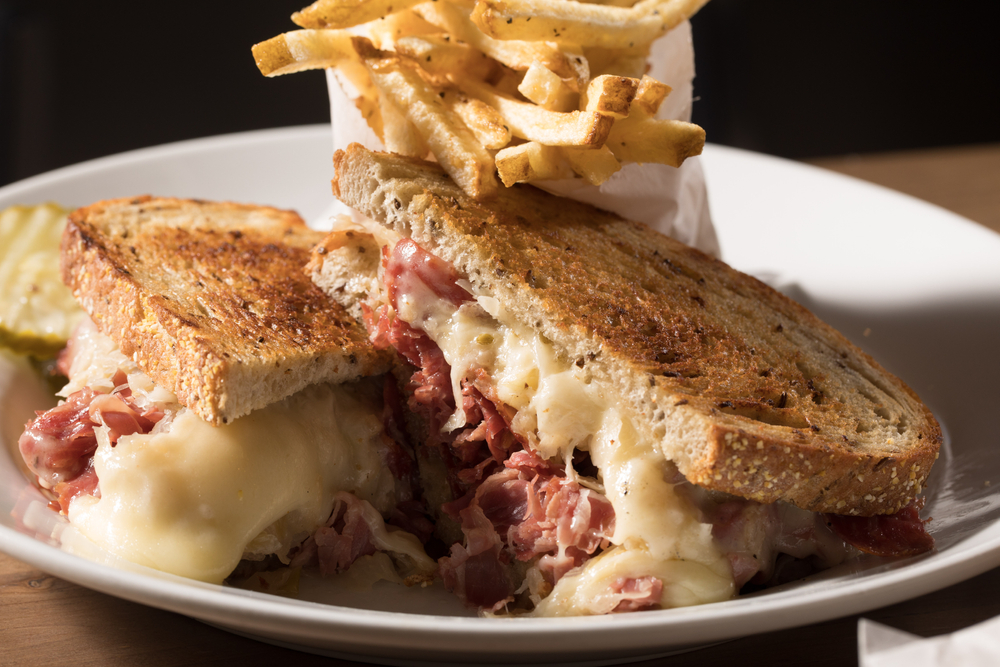 Carolina Ale House
You may not know it yet, but some of the best food in Columbia can be found at Carolina Ale House. There are several locations in the south, and luckily for you, there's one in Columbia! The ale house serves casual and unfussy pub fare alongside their long list of beer offerings. The sports bar and casual atmosphere make for a chill yet exciting visit.

Breathtaking loaded nachos, fried chicken, burgers and fries, hot wings, bacon cheese fries, and other classics can be found at Carolina Ale House. While there draft beer, bottles, and cans really still the show in the beverage department, you can find great signature cocktails as well. The Strawberry Basil Rum Smash and the Southern Belle Sangria are two cocktails that really shine.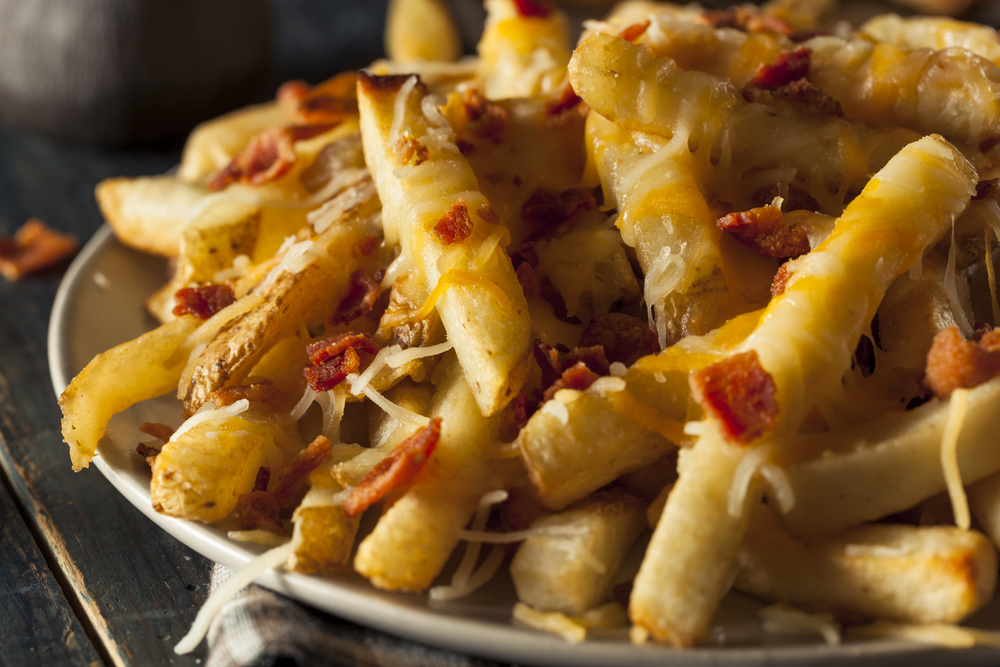 Now that you've had the time to learn about some of the best restaurants in Columbia, South Carolina, hopefully, you won't find yourself wondering where to eat in Columbia when you visit. Whether you decide on a seafood crawl or international exploration, you will leave Columbia will your belly full and heart happy!

So, tell us, which of these amazing eateries will you try first?