Looking for a list of the best beach towns in South Carolina? We have you covered! From Isle of Palm to Sullivan's Island and everything in between, you're bound to add some of these towns to your bucket list after reading this article!
Because there are amazing beaches in SC, it shouldn't be surprising that there are amazing beach towns in South Carolina too! When planning a trip to these wonderful towns, know that there are amazing islands to visit and places beyond the shore too. Either way, whether you decide to visit some of the quaint South Carolina beach towns or a coastal town that is more popular, you won't be disappointed! Start packing and take note– the beach towns in South Carolina are waiting for you!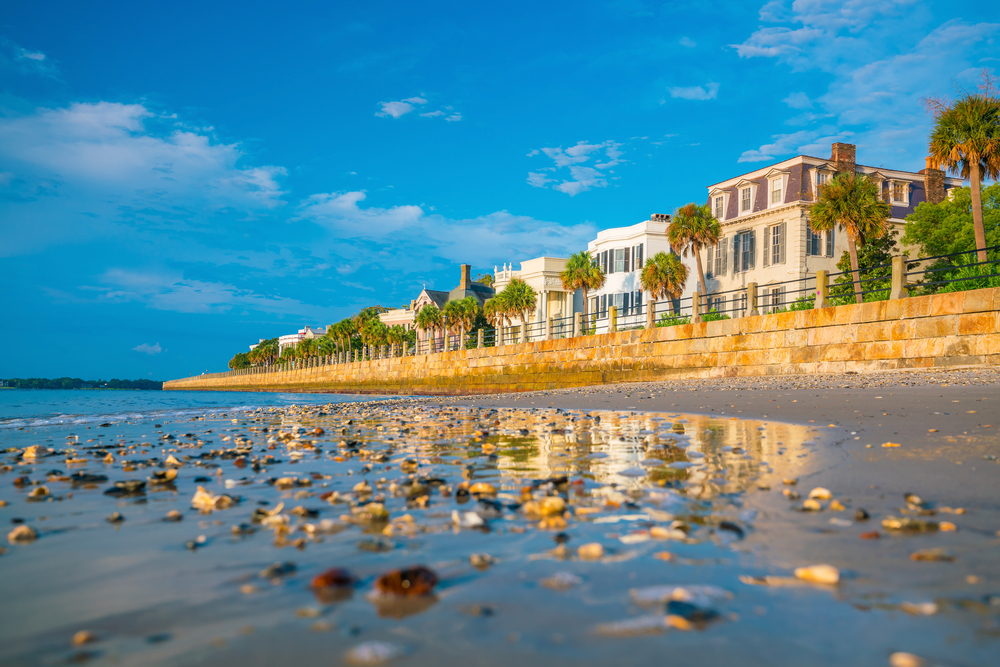 12 Best Beach Towns in South Carolina
1. Isle of Palms
Isle of Palms is located on the slender barrier island that is also named Isle of Palms. This gorgeous city is one of the beach towns in South Carolina whose oceanfront includes beaches, picnic areas, and playgrounds. Like many of the small towns in South Carolina on the beach, Isle of Palms is both a residential and resort community.
Here you get to explore in a variety of ways: you can go golfing, kayak, sail, charter a boat, fish, surf and more. There is always live music and beach volleyball going on in this town. Overall, it is the beautiful beach, and endless recreational opportunities that calls people back to this place! Nestled between the Atlantic Ocean and Intracoastal Waterway, this is a beach town you will want to visit. Especially if you are close to Charleston!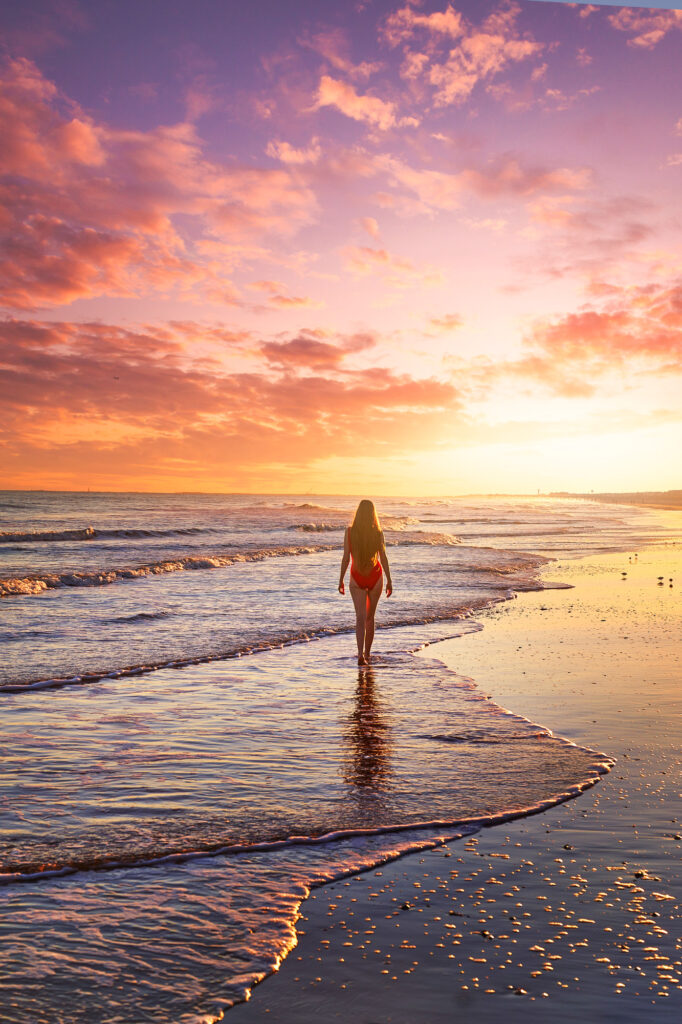 2. Sullivan's Island
Sullivan's Island is a town and island in Charleston County. While this town is a part of the Charleston metropolitan area, we still consider it one of the best small beach towns in South Carolina! Because this barrier island is located so close to Charleston Harbor, it is home to little over 2,000 residents. This means it is quaint! And charming!
Well known for pristine beaches, award winning restaurants, and a close-kit community, people flock to Sullivan's throughout the year. Tourists also love to learn about the history of this island: it was once a site to a major battle in the Revolutionary war! But when you visit, we promise you will love the small town vibes. It is perfect for community building, and we would say it is one of the best family towns in South Carolina because of that!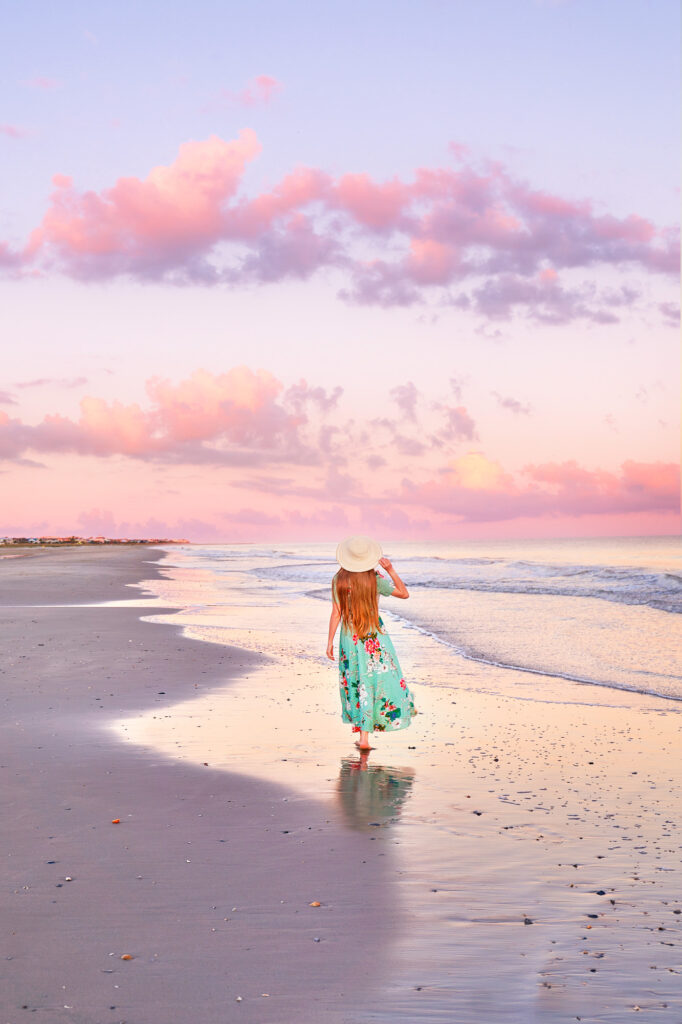 3. Surfside Beach
Speaking of family beaches, Surfside Beach is literally known as "The Family Beach!" This means it has to be one of the beach towns in South Carolina you visit, especially if you are traveling with family! Families love this town because of all that is always on the calendar. From hula shows, to farmers market, "crafter's cove" and more, there is something for everyone.
Surfside is known for all sorts of shopping, dining, and nightlife. And all of this exists in about two square miles of this tiny town! But that is okay, because there is never a dull moment here. While relaxing, you get to go to the regular, town sponsored events that seek to educate and amuse both locals and tourists! Combined with the best beach, you won't want to leave!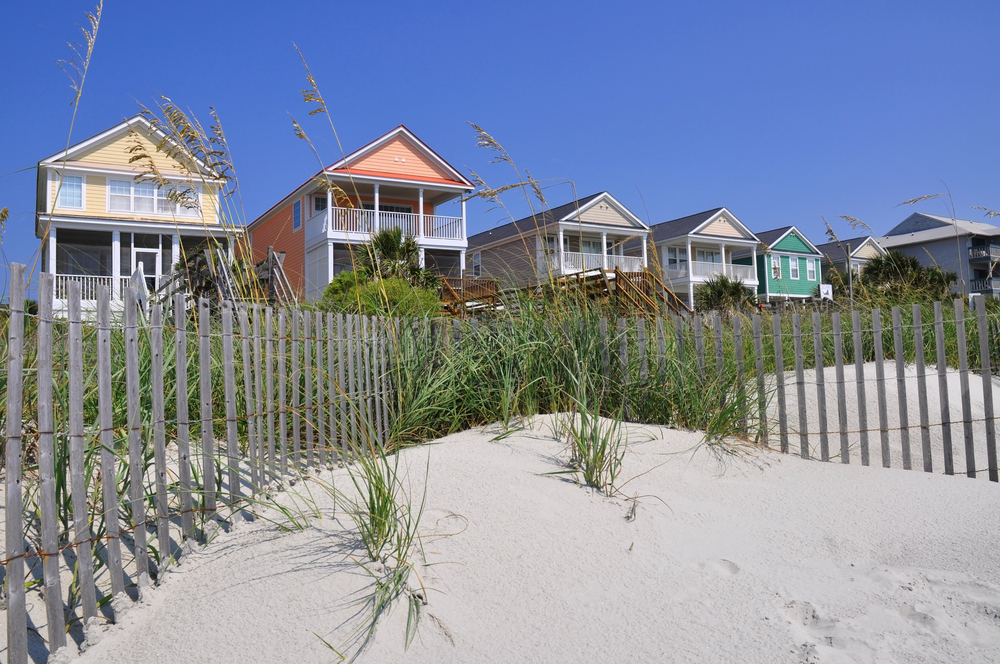 4. Myrtle Beach
Now we all know when we think of beach towns in South Carolina, we all think of Myrtle Beach! So of course this has to be added to the list. It is, after all, one of the best beach towns in South Carolina! This city is a vacation resort on the Atlantic coast. It is the hub of a 60-mile string of beaches, so we guess you can say that this city features a bunch of small beach towns in South Carolina just in Myrtle Beach itself! Don't forget to check out some of the best restaurants in Myrtle Beach while you visit!
Along the beachfront you can find boardwalks, arcades, souvenir stands, restaurants, amusement parks and more. And of course, Myrtle Beach wouldn't be Myrtle Beach without the celebrity golf courses!
There are over 14 unique communities here, so no matter where you stay along the 60 miles, you will always find something fun and different! You may have to even visit more than once to get the full experience because at the end of the day, it is better to call Myrtle Beach one of the best beach cities in South Carolina rather than a town! Don't forget to check out some of the best things to do in Myrtle Beach during your visit!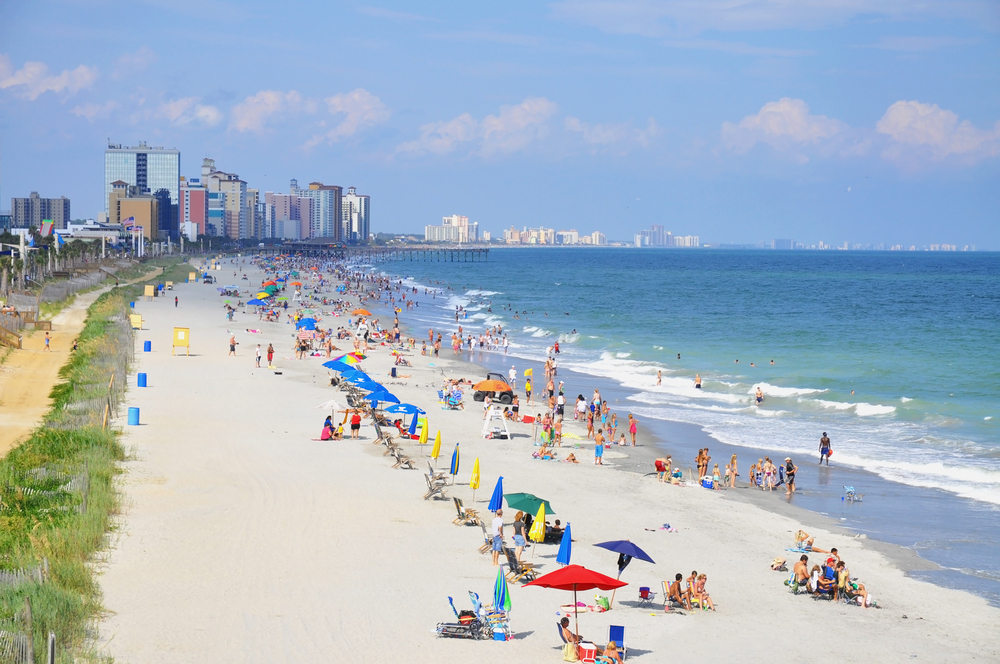 5. Hilton Head
Hilton Head is known as "America's Favorite Island" which means we had to add it to this lis t fo best beach towns in South Carolina! This island is a part of the Lowcountry region and is known for its stunning beaches and golf courses. Guests love to visit the Harbour Town Lighthouse and Museum that marks the southwest tip of the island. There are truly so many things to do in Hilton Head!
There is so much to do at Hilton Head, which means when you visit you must stay for a while or at least plan accordingly! This is in fact one of the best family beach towns in South Carolina because there is so much to do. From the Coastal Discovery Museum that shows off heritage buildings to themed gardens, and National Refuge salt marshes, you won't be bored!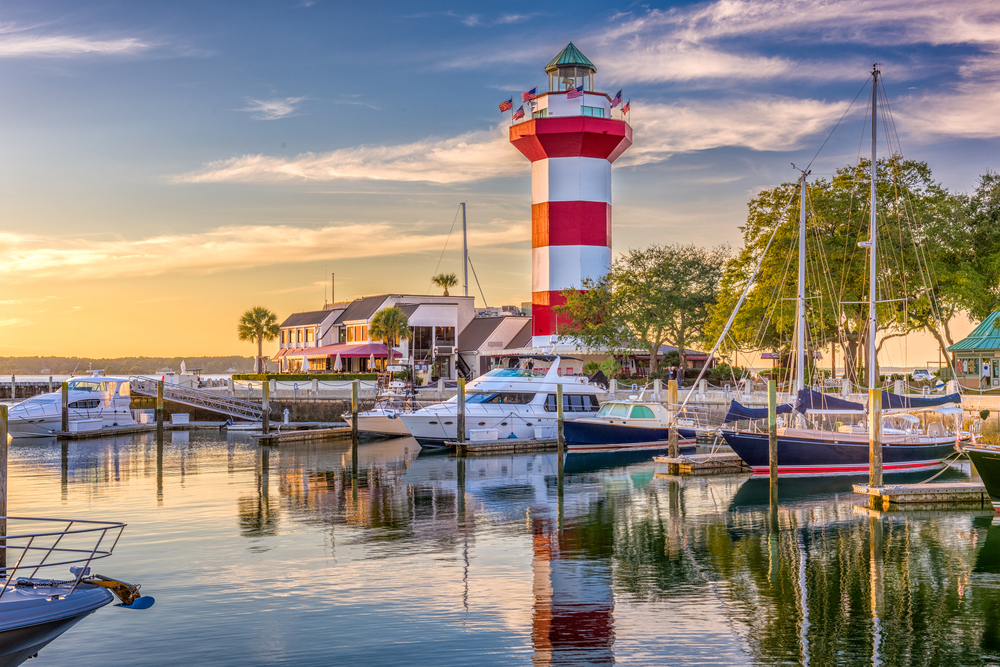 6. Folly Beach
Folly Beach is a city on Folly Island, which is located just south of Charleston. It has an iconic landmark: Folly Beach Pier! This Pier stretches for more than 1,000 feet into the ocean, giving this island a unique feature compared to other beach towns in South Carolina!
This town also is famous for its "Center Street." This downtown area gives of some of the most perfect quaint South Carolina beach towns vibes. The street itself is lined with surf and souvenir shops. Folly Beach also has perfect picnic areas, a pelican rookery, wildlife habitats and more. There is much more than the beach, but we promise the beach is quite wonderful too!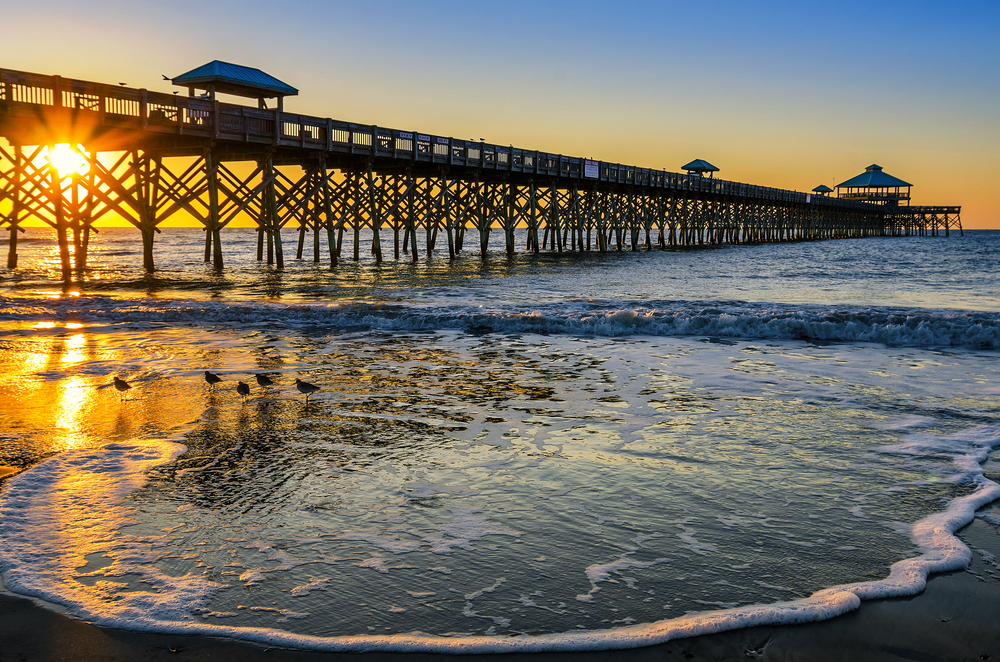 7. Seabrook Island
Looking for something more private? Try Seabrook! Seakbrook island is a private, gated community that is only accessible to property owners, club members and their guests. So, if you don't have a way to get in, don't try to! But if you do, please get on this island! It is one of the best beach towns in South Carolina!
Seabrook is also known as "Simmon's Island." With a small population, it is never too crowded and really shows what it is like to live on the oceanfront near Charleston. When you visit here, you immerse yourself in natural splendor and you are close to everything in the coastal town. Enjoy the pristine beaches, marshes, and maritime forest. You won't be disappointed!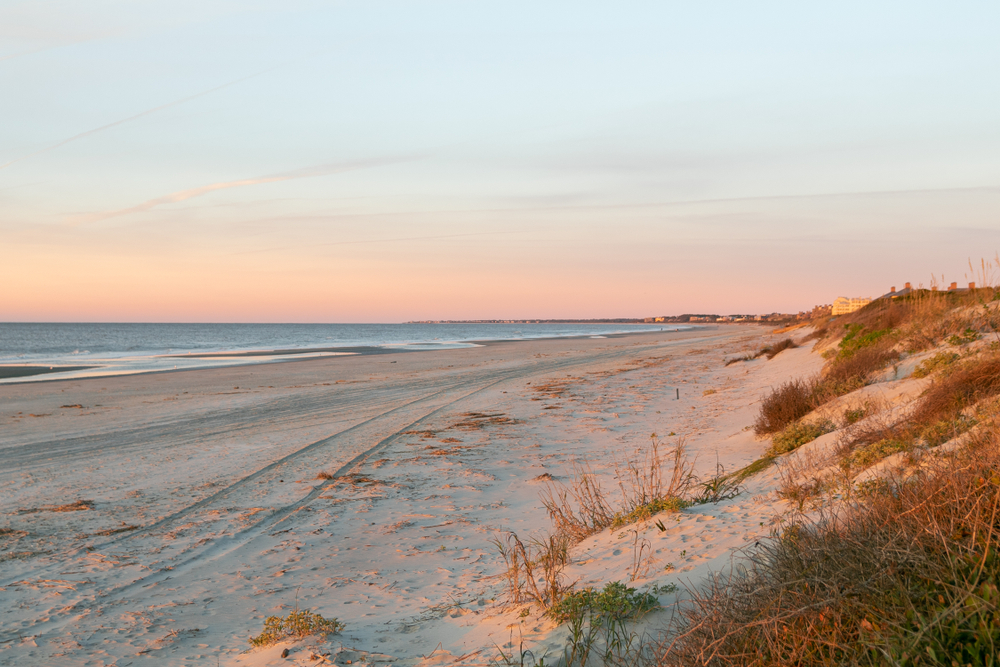 8. Edisto Beach
Welcome to the town of Edisto! Edisto beach is famous for its wildlife. Guests will almost always see deer, turtles, birds, fish, dolphins, live sand dollars and more on their visit to this town. Besides its rich wildlife, Edisto is also known as one of those quaint beach towns in South Carolina! This is because it is truly one of the small towns in South Carolina with only 400 people in its population!
But despite being small, Edisto is loved for its old plantations and great food. Guests and locals also love the Edisto River that runs through the island. It is perfect for recreational (but seasonal!) fishing. Plan a trip here and enjoy the sandy beach of Edisto from sun up to sun down– the town will welcome you!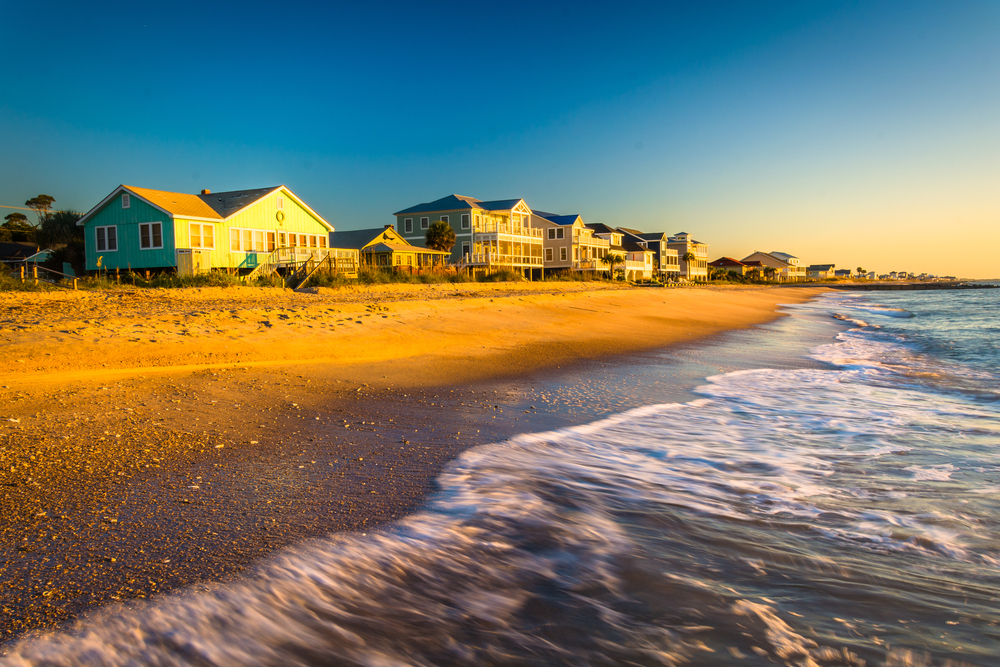 9. Pawleys Island
If you are looking for one of those beach towns in South Carolina that is historical and quiet, go to Pawleys! This town is located on a barrier island of the same name. It is well known for its beaches and iconic sand dunes. But what most people love about this town of how quiet it is.
Many of the houses of this district date back to the 18th century. The culture and history here is fantastic. The Moorish-styled mansions are always to die for, and guests also love the see the wetlands that have been untouched here. There are also gardens that feature a zoo! But at the end of the day, this 100-person-populated town are for those who want to step away from tourism and just relax.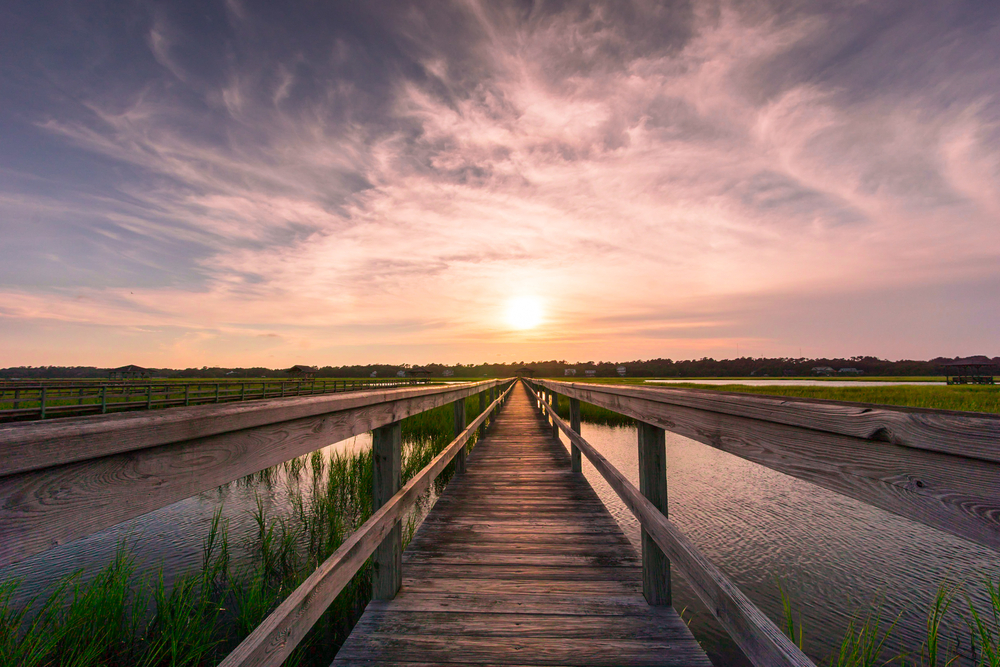 10. Beaufort
Beaufort is a city on Port Royal Island, which is one of the coastal sea Islands of South Carolina. It is a bigger town, so we consider it more of a city, especially because it is home to a huge downtown historic district. You will want to visit the antebellum mansions here: the John Mark Verdier House is to die for!
But aside from the huge homes and history, Beaufort is like many of the classic beach towns in South Carolina. It has waterfront parks that overlook rivers and sandy areas. There are bridges that people fish off of, and more. The centuries-old-historic streets, trees, and more keep people coming back! Make sure to check out some of the best restaurants in Beaufort while you are visiting!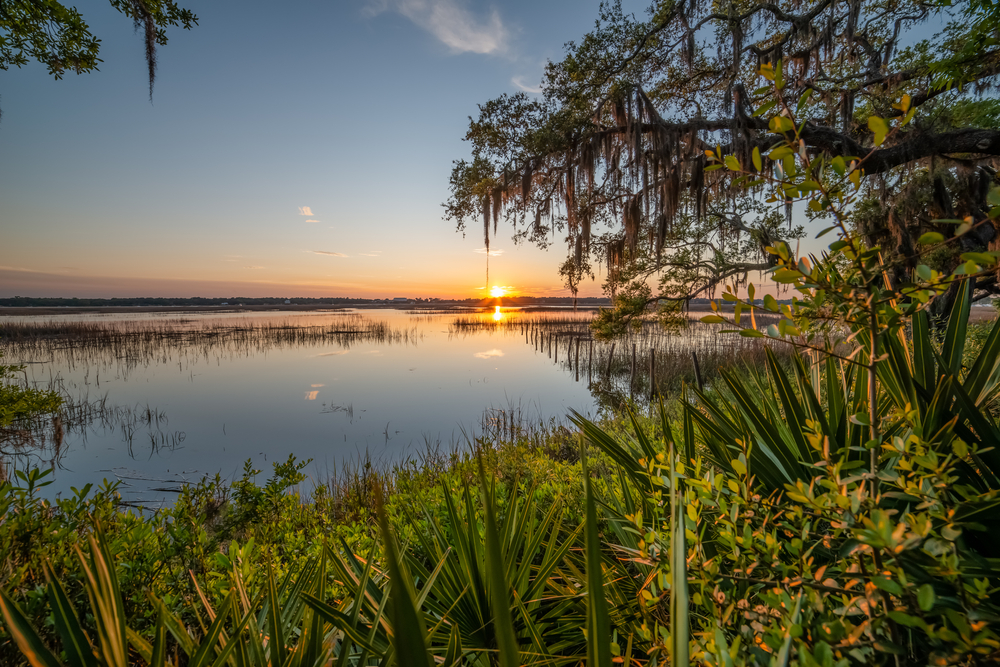 11. Murrells Inlet
If a beach isn't famous for seafood, are they doing things right? Murrell's Inlet is the seafood capital of South Carolina, which can help us assume that it is also one of the best beach towns in South Carolina. Because, really, what is seafood without a beach? Murrells is really rich in history and culture.
Each year, thousands of visitors come to visit Murrells out of any other beach towns in South Carolina. They love to experience the beaches of course, but also come back to enjoy the art and atmosphere. And if you are a big fisher, you have to visit here! As a fishing village, you will fit right in and enjoy all you can catch, including crabs, oysters, calms, and more!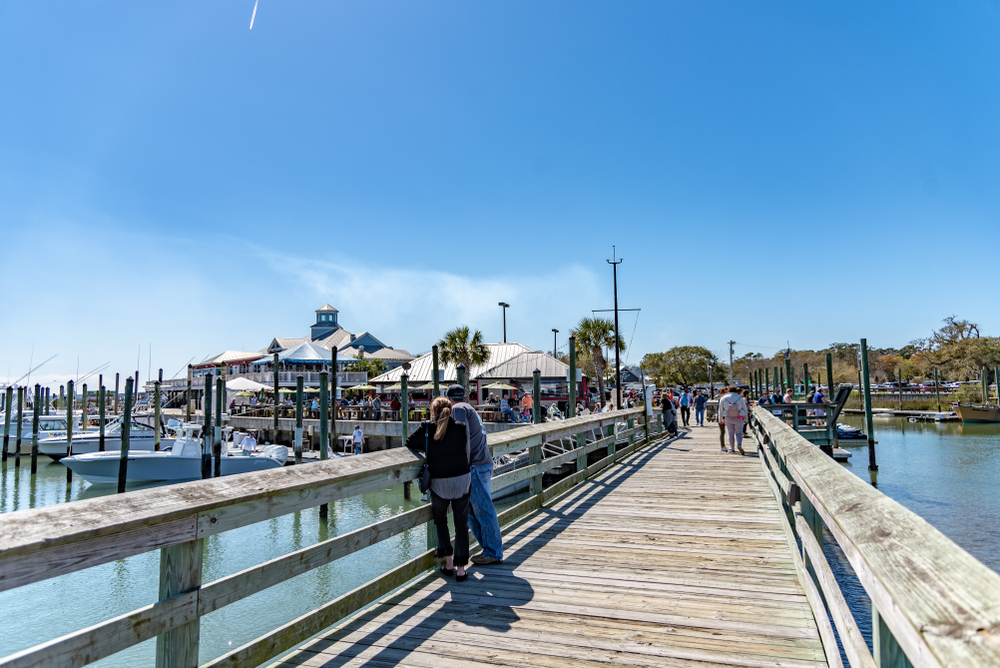 12. Kiawah Island
Kiawah Island is home to many fun activities because of its water sources. Whether you spend time at the beaches or the rivers, you will enjoy this town! In fact, we say it is one of the beach towns in South Carolina most people should visit, as the island is stunning.
From the 10 miles of sandy beaches ready to be explored to the island's marshes and forests, you will experience diverse landscapes that will take your breath away. And explore this island in different ways! Go for a swim, take a kayak our, or just rent a car and drive through areas. You will most likely see turtles and gators!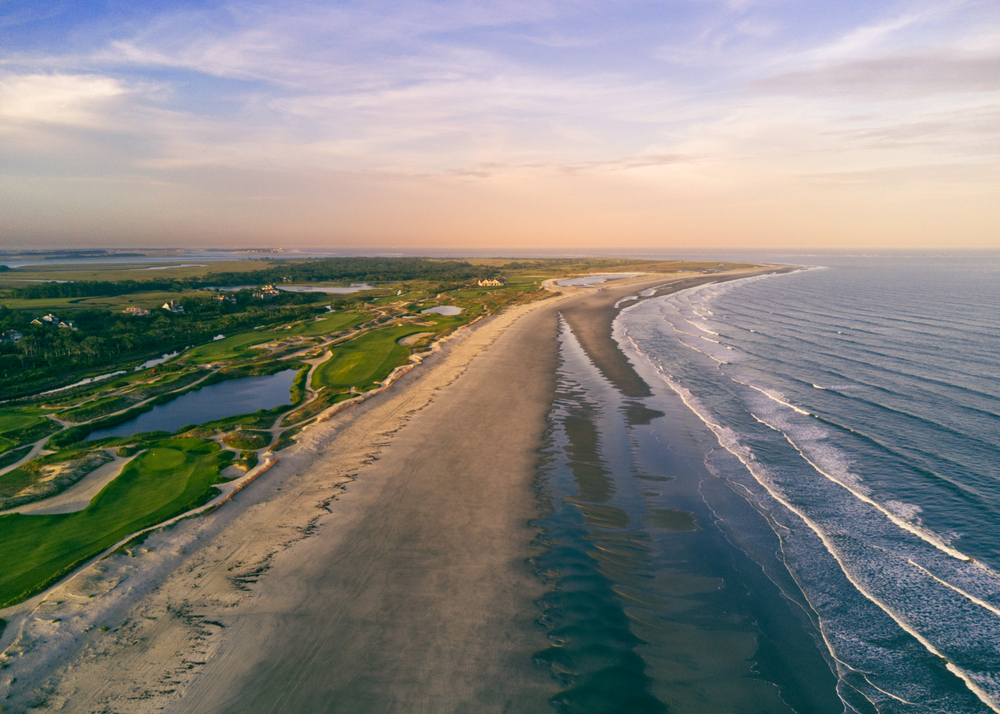 And there you have it, folks! 12 beach towns in South Carolina that are totally worth checking out. So whether you want to go golf in town, relax on the beach, eat some great seafood, or just escape for a day and enjoy the sunset, there are tons of things to do on in these towns. Go for a visit. Or stay for a while! The towns and beaches will welcome you!