Are you ready to explore the best restaurants in Helen? This dreamy mountain town in Georgia was incorporated in 1913 and is by far one of the cutest small towns in the south! Widely known for its design and atmosphere, Helen looks like a Bavarian village. Less than 550 people inhabit Helen full time, but still, it draws in millions of visitors each year.

While Helen is known for its German roots, it wasn't always that way. Before it was formed by European settlers in the 1800s, it was a part of the Cherokee nation. Today, you can still find Cherokee names, historical sites, and other influences in the town.

Although it would be easy to think that Helen has always had the Germanic appearance that it has today, that isn't the case. For decades, Helen operated as a logging town. When the demand for timber declined, town leaders had to come up with an idea to save the town economically. Thus, the tourist destination that we know today was born.

The European past of Helen can be enjoyed (and tasted) when you visit the town today. You will find a wide range of international cuisine options during your visit, but German food still reigns supreme! With so many desirable places to eat in Helen, your only struggle will be deciding which one to visit first.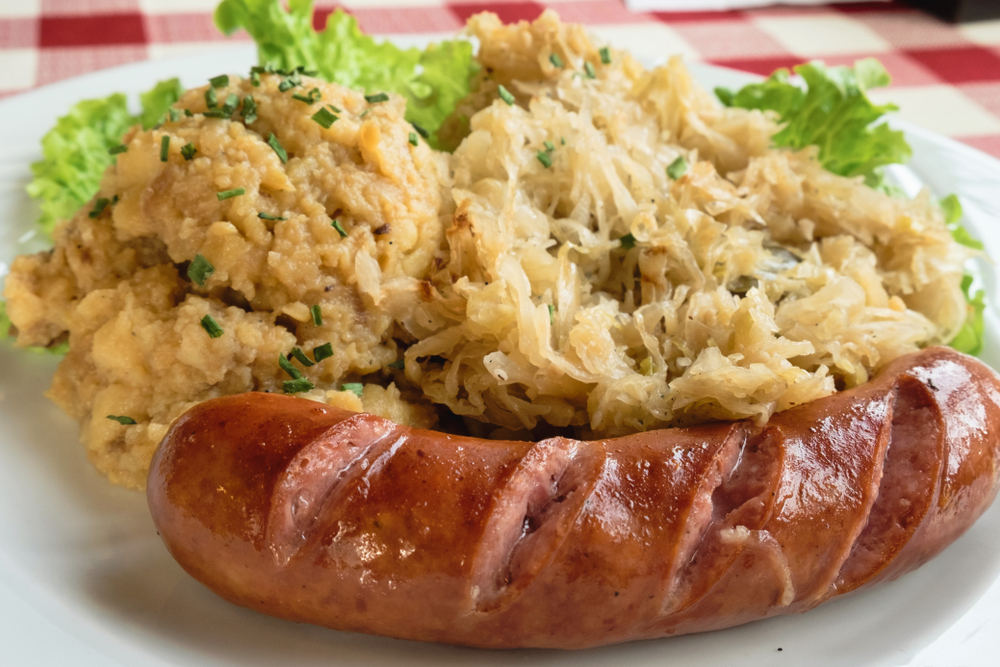 12 Best Restaurants In Helen GA You Must Try
Hofbrauhaus Restaurant & Pub
The best german food in Helen can be found at the Hofbrauhaus Restaurant & Pub. This restaurant also offers some of the best dining in Helen. Located on the riverfront, this Bavarian-style eatery offers up a mix of traditional German cuisine and American favorites alongside imported beers. You can enjoy your food inside in the dim dining area or on the patio outside.

Start your meal with a pretzel, potato pancakes, or perhaps a goulash. You will be able to find German favorites on the menu like schmorbraten, falscher hase, and kasseler rippchen. On the menu, you will also find American favorites like prime rib, Carolina chicken, chopped steak, and ribeye. No matter what you order, you are sure to fall in love with Hofbrauhaus as it is one of the best restaurants in Helen, GA!

Pair your order with some German potato salad, sauerkraut, or red cabbage. Then, you can add the cherry on top of the cake by ordering one of the German or American desserts that they offer. From black forest cake and German chocolate cake to brownies and German apple strudel, you will fall in love with the dessert menu.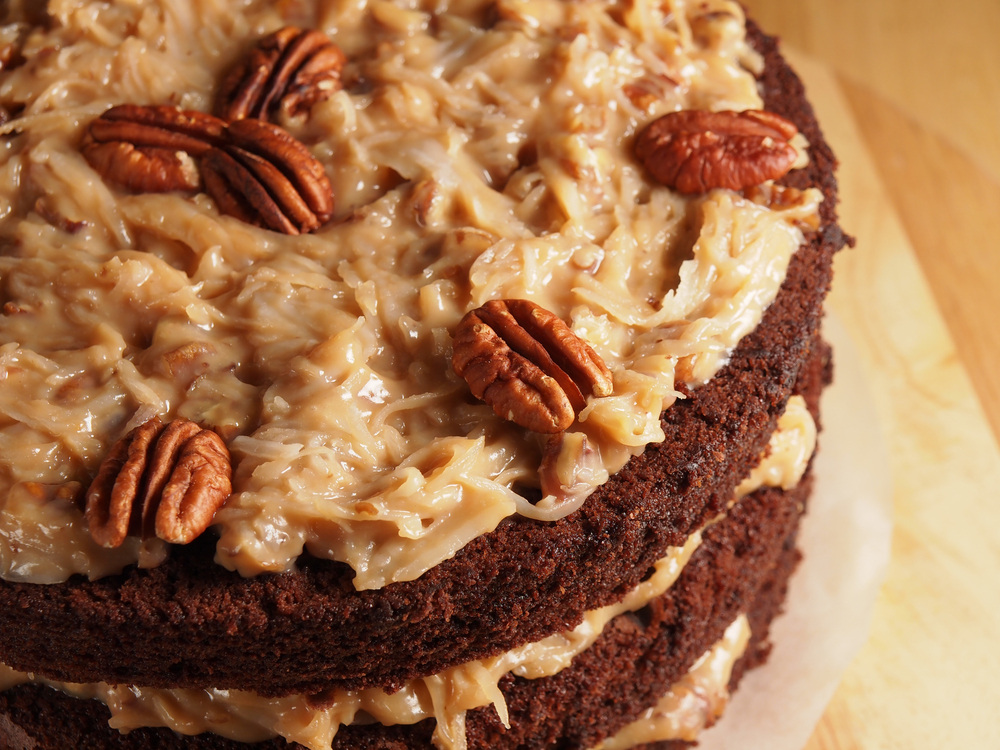 Paul's Steakhouse
Helen restaurants on the river are arguably the dreamiest restaurants in town. Paul's Steakhouse is one of the best restaurants in Helen on the water! Paul's claims to have the best steak and seafood in town. So, if you are looking for a good surf and turf to end your evening in one of the best small towns in Georgia, don't skip Paul's Steakhouse.

With an incredible view of the river and a lively dinner crowd, your time spent at Paul's will be memorable, to say the least. With a wide drinks menu that includes bourbon, whiskey, rum, tequila, vodka, gin, cognac, scotch, and more, you won't be at a loss for options. The diverse beverage options are one of the things that bring Paul's onto the list of best places to eat in Helen.

Start your time spent at Paul's with oysters on the half shell or some scrumptious chicken wings or crab cakes. When it comes time for the entree, you will find prime ribs, steaks, fried chicken, baby back ribs, and more. If you want to find out for yourself if they have the best seafood in town, try their fried group, fresh salmon, or indulge by ordering the lobster tail.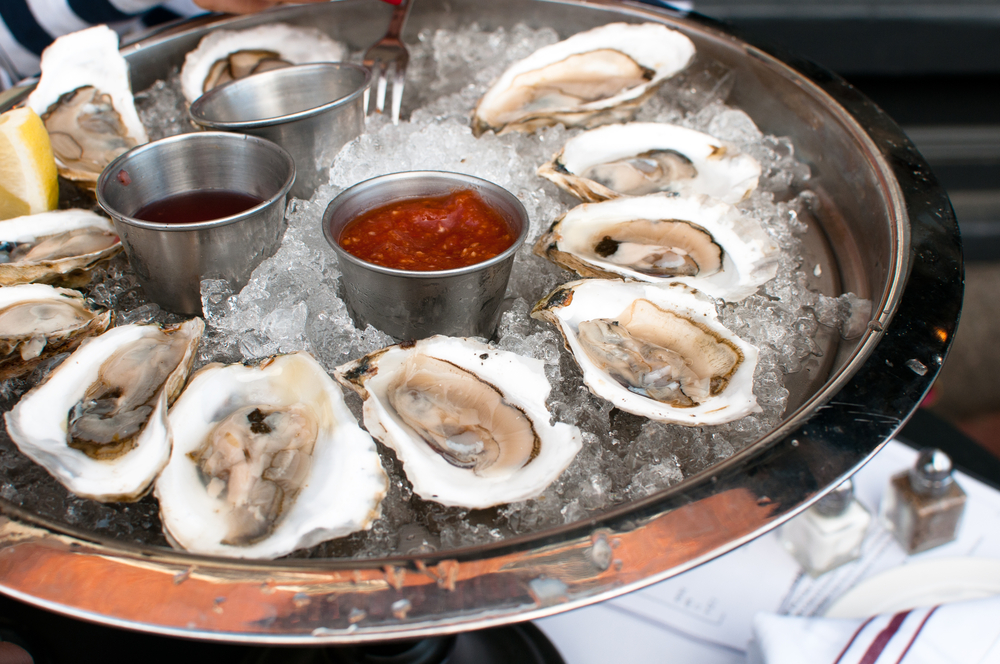 Bigg Daddys Restaurant & Tavern
Bigg Daddys Restaurant & Tavern is one of the best Helen restaurants that you shouldn't miss during your visit. Complete with an upbeat bar, the innovative American dishes are paired with sports on the TV and live entertainment on the weekends. If you are looking for a full experience when you go out to dinner, head to Bigg Daddys.

Start your visit off with a starter of fried green tomatoes, terrapin shrimp, or Appalachian smoked trout dip before moving on to an indulgent main course. Whether you order tacos, chili, burgers, fish and chips, a burrito bowl, or perhaps pasta, you will find that Bigg Daddys knows how to cook! You can partner your entree with a classic side like waffle fries, cole slaw, or onion rings. The variety of options at Bigg Daddys puts it on the list of best restaurants in Helen.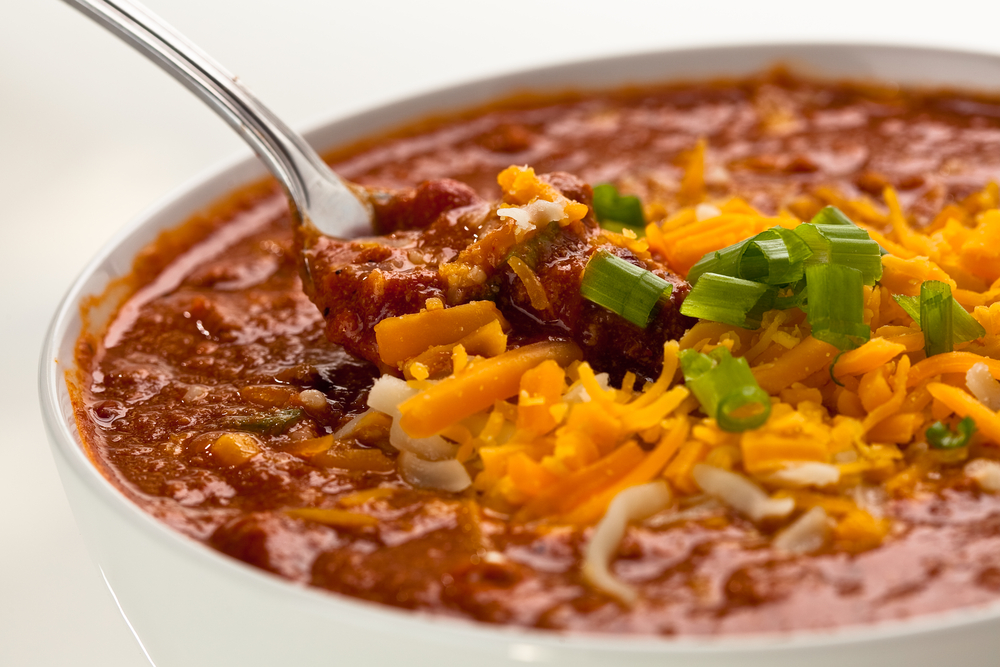 Cafe International
Cafe International's menu offers lunch dishes that are among the very best lunch in Helen. When you are in town and wondering what to eat in Helen, you won't want to miss Cafe International. This lively and casual eatery sits on the water and offers visitors a large deck to enjoy the beautiful outdoor space around the restaurant.

Serving up European sandwiches and entrees, you will be blown away by the options at Cafe International. The menu is broken up by country. You will find both American and European options. From Weiner schnitzel on the German menu and chicken parmigiana on the Italy menu to lemon pepper trout on the American menu.

The menu sounds amazing and all, but what really lands Cafe International on the list of best restaurants in Helen? What sets it apart from other great restaurants is the way they allow guests to enjoy the river. The restaurant and deck are elevated above the river a bit, and the views and atmosphere on the wat are unique because of this. Don't miss Cafe International!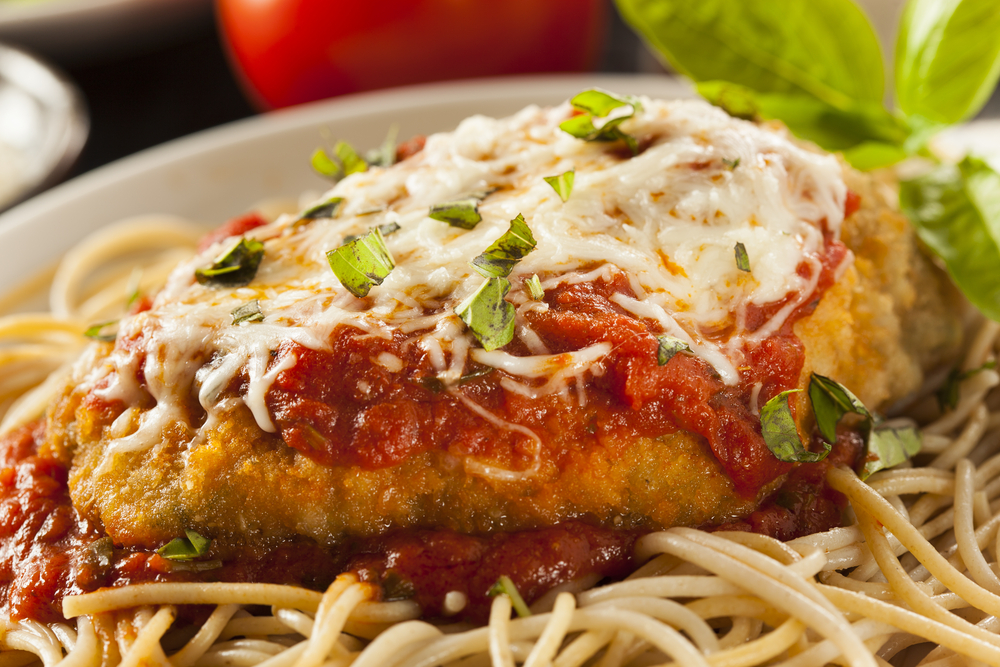 The Troll Tavern & Restaurant
If you are looking for great bars in Helen, try the Troll Tavern. It's one of the best restaurants in Helen. In fact, grabbing a bite and a drink at The Troll Tavern is among the best things to do in Helen! From the bar, try a taste of one of the amazing cocktails, martinis, and shots that The Troll Tavern offers.

On the menu, you will find stunning American appetizers, soups and salads, alongside a selection of German fare. The bratwurst platter, Wienerschnitzel platter, and the wurst on a bun are popular options. Of course, there are American options for entrees as well if you start to fill worn down from all the German cuisine offered in Helen. Burgers, salmon and shrimp, chicken wraps, and more also grace the menu of The Troll Tavern.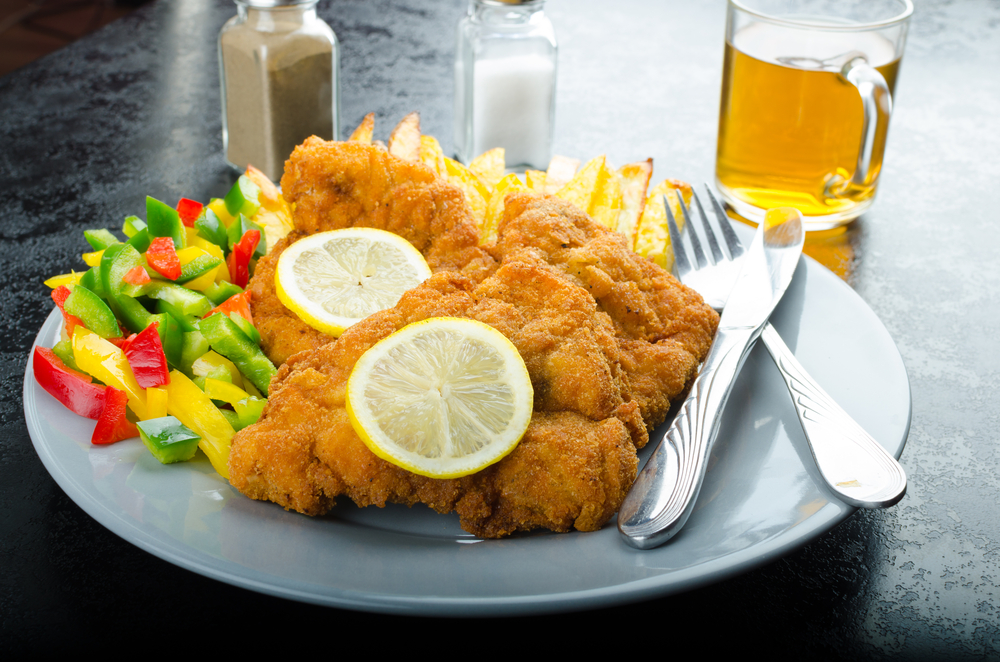 Spice 55 Thai and Sushi Restaurant
Speaking of being tired of German cuisine, if you find yourself feeling this way and wondering what to eat in Helen, check out Spice 55. This Thai and sushi restaurant is a quaint joint that serves class noodle and rice dishes alongside a sushi menu in a chill and relaxed space. European eateries are easy to find in Helen. Spice 55 is one of the best restaurants in Helen if you want to flip the script a bit while you are there.

Some of the specialties at Spice 55 are crispy duck, jumbo shrimp, lamb, and mango shrimp and scallops. This is one restaurant that knows how to offer a large and diverse menu. You will find not only these specialty dishes but also curries, stir fry dishes, soups and salads, and sashimi on top of their sushi offerings.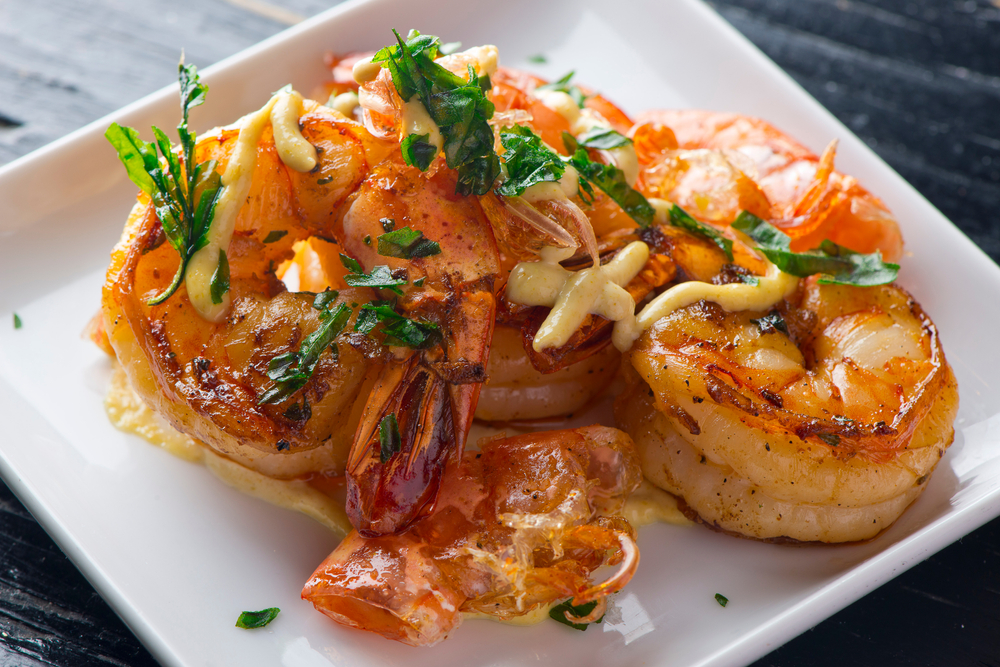 Cowboys & Angels Restaurant
Still looking for the best dinner in Helen? Well, if you like hot off-the-grill American meals, you will want to visit Cowboys & Angels as it is one of the best restaurants in Helen. With all of your steakhouse favorites served alongside Southern cuisine and craft beer, you won't be able to stop talking about this easygoing joint.

The roomy bar and patio add to the fun at Cowboys and Angels Restaurant. This restaurant is a super fun place to be after the sun goes down. Covered with lights outside and screens inside, you are sure to have a good time during your visit.

Start your meal with an appetizer of bourbon street crab cake, fried green tomatoes, fried okra, or some smoke gouda and cheddar pimento cheese before moving on to a rockstar menu of pasta, seafood, grits, soups, sandwiches, and more. Also, if you are looking for a place to grab brunch, Cowboys & Angels has a Sunday brunch menu that is out of this world!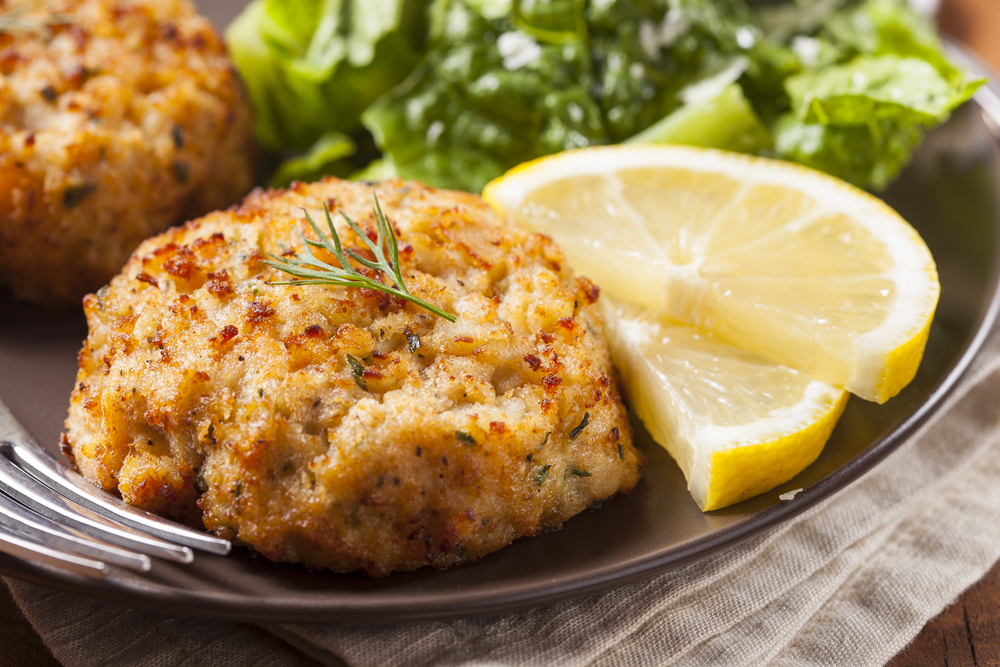 Cimmi's Courtyard Cafe
Some of the best breakfast in Helen can be found at Cimmi's Courtyard Cafe. Helen is known as being one of the most festive vacation destinations in the south. There's so much holiday fun to be had in this lovely little mountain town in the winter. And visiting Cimmi's Courtyard Cafe happens to be one of the most festive ways to celebrate Christmas in Helen, Georgia!

You will fall in love with the chill atmosphere at Cimmi's. From the cozy wooden interior to the airy little patio space, it is easy to feel at home at Cimmi's Courtyard Cafe. For breakfast, try biscuits and gravy or maybe an omelet with your choice of sides. Loaded grits, home fries, fresh sliced tomato, and grilled pork tenderloin are all offered to you alongside your order at Cimmi's.

what makes Cimmi's one of the best restaurants in Helen is that they serve lunch until 2 pm and lunch starts at 11 am, so if you are looking for brunch or you happen to oversleep after a long day exploring Helen the day before, you can rest assured knowing that Cimmi's has you covered when it comes to breakfast food.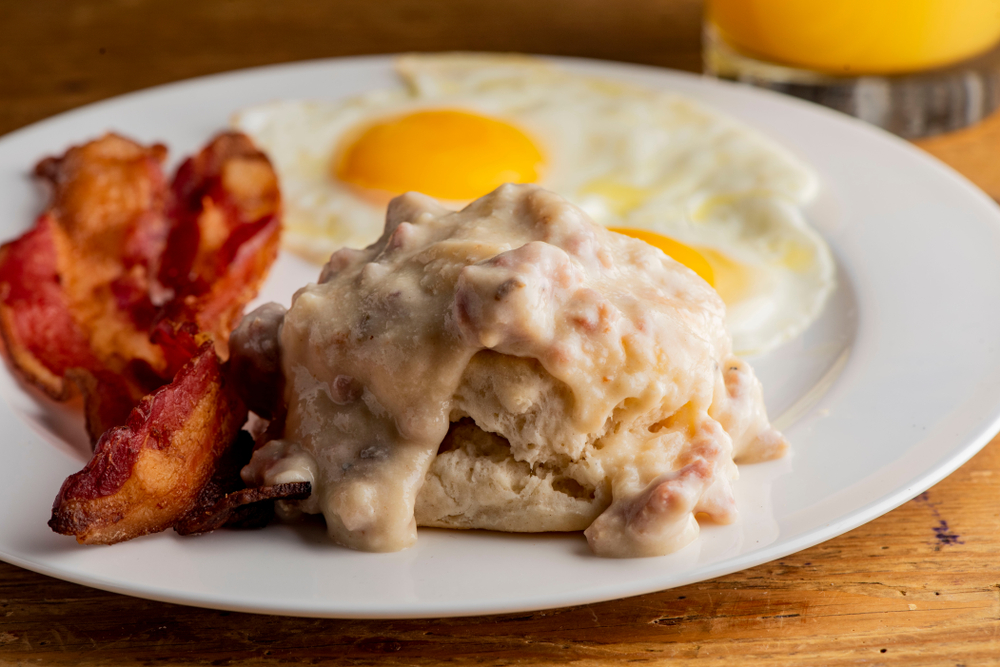 Hofer's Bakery and Cafe
Is it time for another German eatery? Yes, it is! Some of the best brunch in Helen can be found at Hofer's Bakery and Cafe. You may be thinking that the best Helen food would be found at a swanky dinner place. While it's true that you can find some amazing dinners in Helen, some of the most memorable flavors will be found at Hofer's.

The comfort food, cakes, and sweet treats found at Hofer's Bakery and Cafe are something that everyone visiting Helen should experience for themselves. When you first walk into the bakery, you will see rows of perfectly decorated cakes behind a rounded glass window. This may have you questioning if you are in the right place for brunch in Helen. Yes, you are!

You will find everything from German potato pancakes and omelets to pregel & lox and apfelkuchle. Hofer's knows how to do breakfast and brunch, and you won't struggle to find something interesting on the menu! What makes Hofer's one of the best restaurants in Helen is not only their amazing breakfast. Being able to grab a sweet tort, cake, or danish on your way out the door is another huge plus for visiting Hofer's.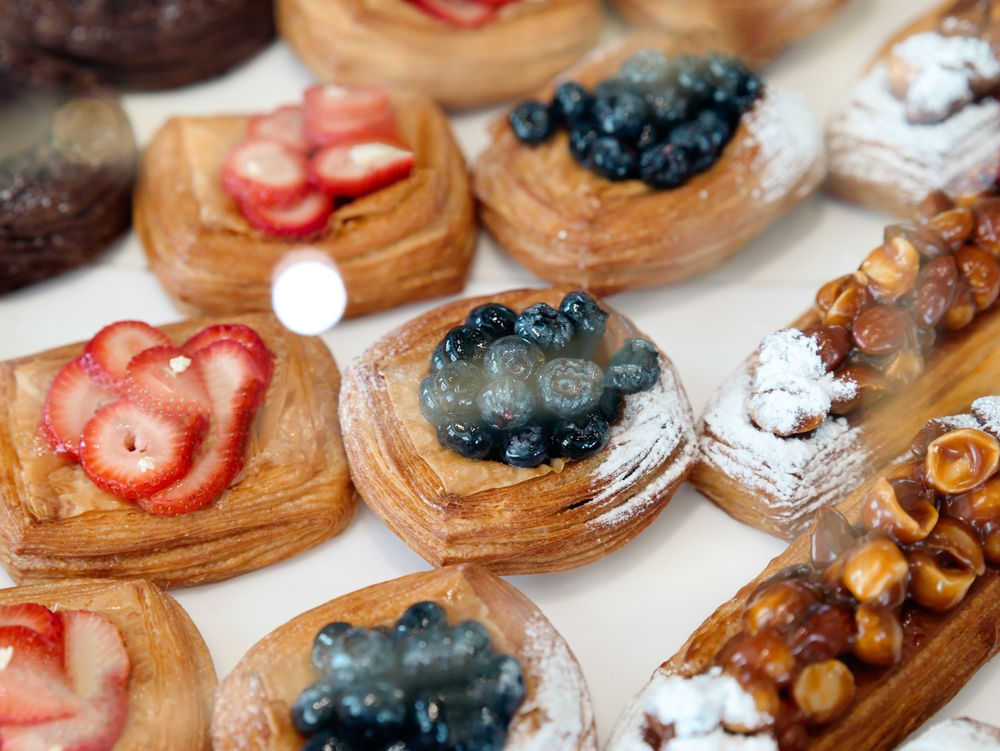 Paul's Margarita Deck
Some of the best food in Helen can be found at Paul's Margarita Deck. All your favorite pub delicacies are served alongside frozen cocktails in a rustic interior. The wood-paneled dining area creates a familiar and chill atmosphere for diners. Not hungry? Not a problem! You can grab a drink and enjoy it outside on the wooden deck overlooking the Chattahoochee River.

The fact that you can watch the water maneuver over the rocks and around the intertubes of visitors tubing down the river as you enjoy the sun and breeze on the deck at Paul's is what propels this restaurant onto the list of best restaurants in Helen!

The menu at Paul's Margarita Deck is far from pretentious. You will find all of your favorite pub and fried foods on their menu. Baskets of strips and wings, burgers, hotdogs, nachos, hot ham and cheese, and more can be found on the menu. Be sure to try a specialty drink or two while you are there. The Washington Apple and Chattahoochee Breeze are good options!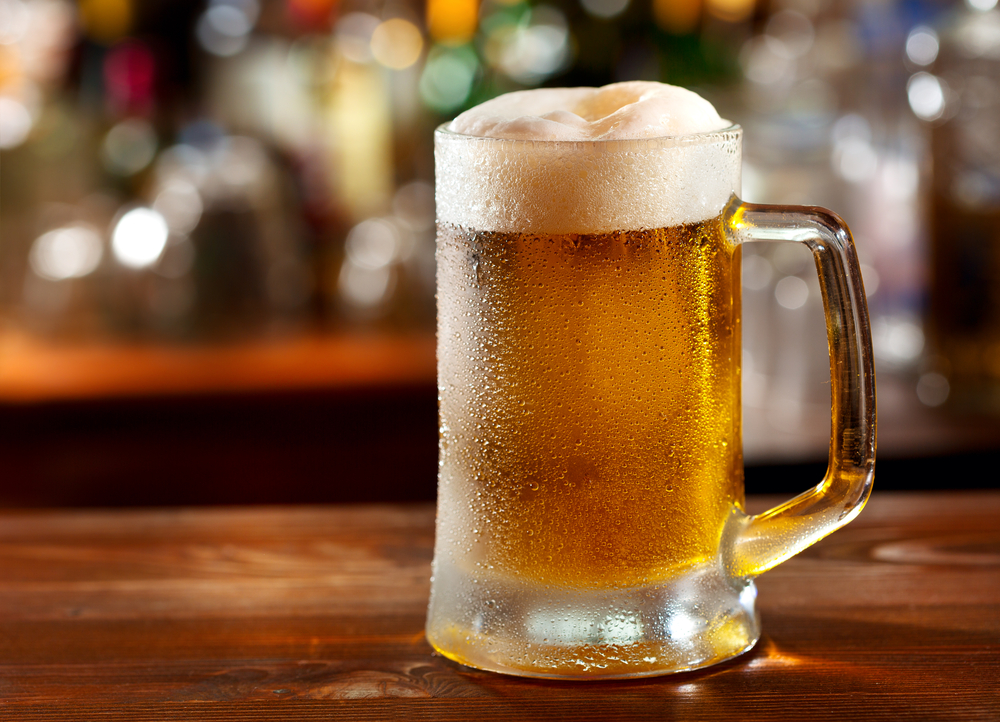 Two Tire Tavern
Among the best German restaurants in Helen is the Two Tire Tavern. Serving both American and German comfort foods, you will fall in love with the comfortable and rustic dining room. You will be able to enjoy a full bar and a large deck during your visit. If you are traveling with your dog, you'll be happy to hear that the deck at Two Tire Tavern is dog-friendly!

Dive into Traditional German fare like knackwurst and krainerwurst. Of course, you can find burgers and other American cuisine as well. The King of The Mountain Burger is a monster of a burger that comes with double-stacked beef, thick-cut applewood smoked bacon, pepper, jalapenos, sauteed onions, pepper jack cheese, and a house-made sauce. It is served with fries, but if you add another side to the order, you get a free souvenir mug to take home with you.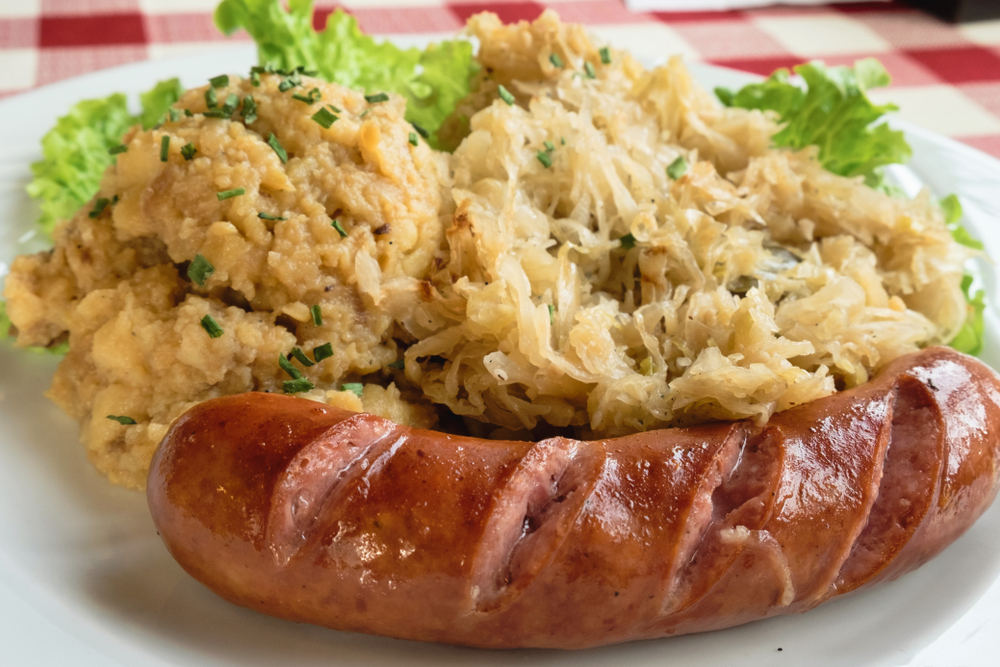 Muller's Famous Fried Cheese Cafe
This cozy alpine-style restaurant is among the most appealing restaurants in Helen because it takes a different approach to the menu. While a lot of the German dining in Helen tends to incorporate some American or Italian into the menu alongside the German offerings, Muller's Famous Fried Cheese Cafe has added Czech dishes to the menu.

It can be a little intimidating to see the names of food that you've never heard of. You can wonder what exactly you are getting. Well, at Muller's, they make it easy for you. If names aren't in English, they give you the English name alongside it and describe the dish completely as well. The menu also comes with photos of the dishes so you can be sure of your decision which is great when you are trying something new.

From braised pork shank served with mustard, sauerkraut, and red cabbage to the grilled bratwurst platter served with potato salad, sauerkraut, and spicy mustard, the menu has a variety of sides and meats to make your meal a delicious one.

Whether you grab something small, a soup, breakfast, lunch, or dinner, you are sure to love Muller's! The fact that they serve up Czech cuisine alongside American and German foods makes it one of the best restaurants in Helen.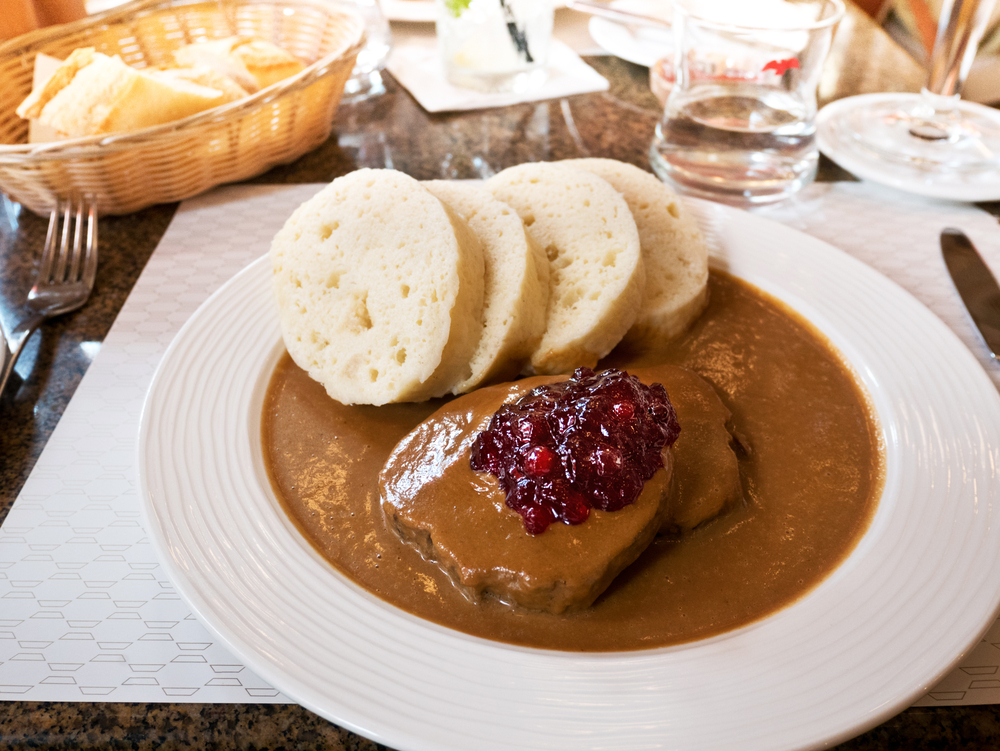 Hopefully, now you won't have to wonder where to eat in Helen once you arrive in the dreamy little Bavarian village in Appalachia. Being able to experience a little slice of Europe right here in the United States is a super cool experience. Trying some of the best restaurants in Helen is the perfect way to really enjoy what the town has to offer visitors!