Looking for the best things to do in Helen Georgia? We've got you covered, from tasty eats to majestic outdoor experiences, Helen is the kind of place where you can have it all!
In fact, Helen is so amazing it makes our list for one of the cutest towns in the South! Helen is modeled after an old-time Alpine village, and its charm is one of the things that makes it stand out from other destinations in Georgia. With a walkable downtown and plenty of things to see and do (and eat) in the heart of Helen, the list of attractions expands to areas around Helen, highlighting the region's natural beauty and it's history.
No matter who you're bringing with you on your travels, there is something for everyone to do and enjoy on a visit to Helen!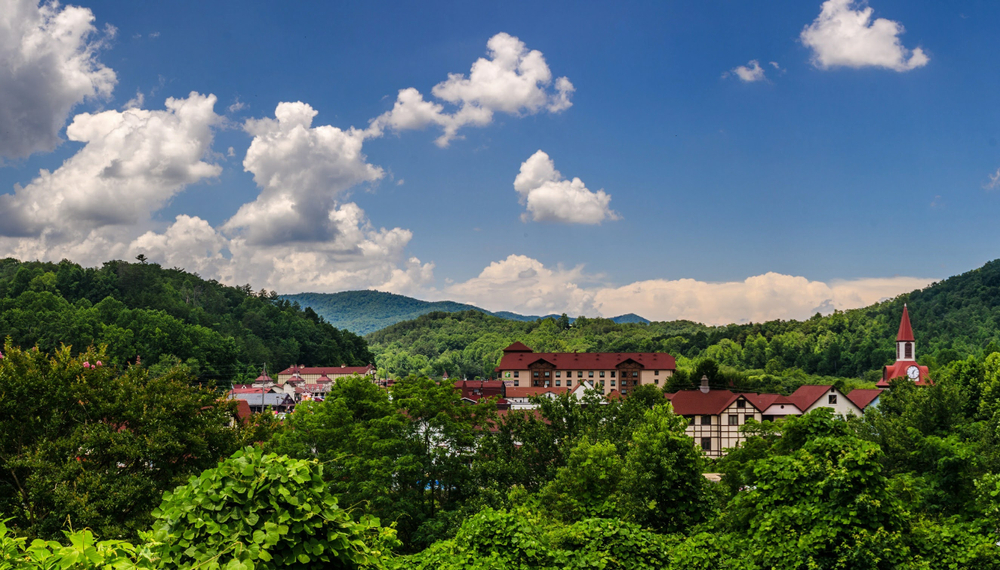 16 Best Things to Do In Helen Georgia
Unicoi State Park
Outdoor adventure awaits at the beautiful Unicoi State Park, one of the most scenic attractions near Helen. Stay at the Unicoi Lodge in one of their hotel rooms or cabin accommodations, which is a great location to be in to explore all that Helen has to offer. You'll be immersed in the gorgeous North Georgia mountains, and have access to the lodge restaurant and park activities, but you're only minutes from downtown Helen. It's the best of both worlds!
With so much to do inside the park, you'll never be bored. Choose from activities like zip lining, archery, fly fishing, paddle boarding, and more. Primitive camping sites are also available for guests to live out in the wild. Looking to relax? Set up for a day in the sun at Unicoi Beach, brimming with plenty of water fun for the kids and quiet spots on the shore for adults.
You can have it all at Unicoi State Park, one of our top recommendations for things to do in Helen Georgia!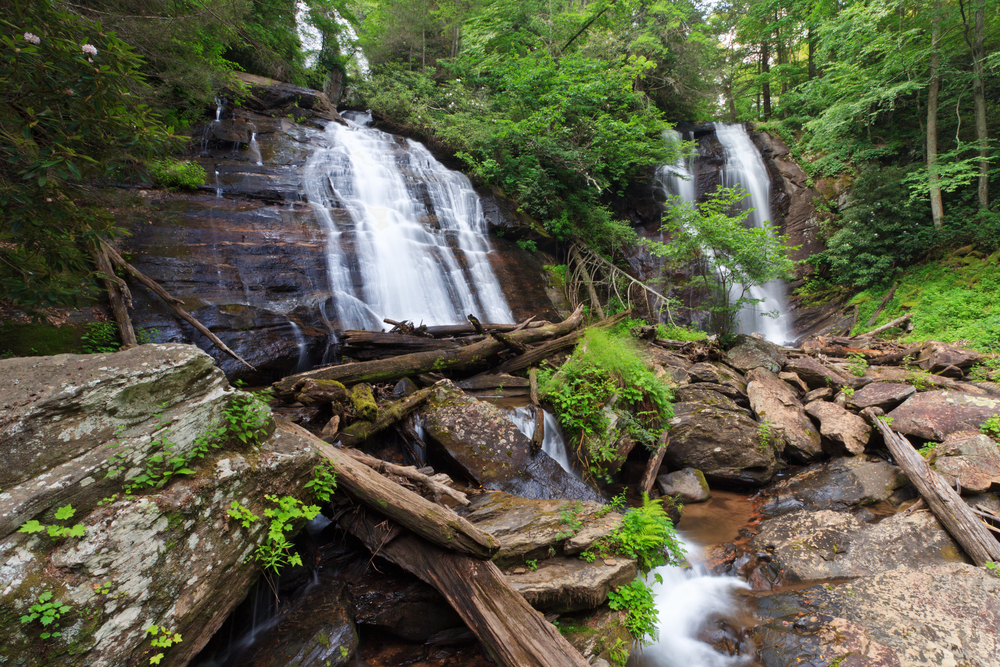 Anna Ruby Falls
Near Unicoi State Park, and just outside of Helen, lies the breathtaking Anna Ruby Falls. Nestled in the heart of the Chattahoochee National Forest, this stunning waterfall is located at the end of an easy hike – perfect for families with small children. Just make sure to wear good hiking shoes when you visit – sometimes the path can be slippery! This is truly one of the best things to do in North Georgia!
If you're traveling with friends and family with visual impairments, try The Lion's Eye Trail, which is equipped with Braille signs and other features to help all guests experience the beauty and joy of a visit to the falls. While the main trail is an easy walk, visitors looking for a hiking challenge can try the 4.6 mile Smith Creek Trail. This trail connects Anna Ruby Falls to Unicoi State Park to experience both attractions in one day.
The falls are created by two separate waterfalls from Curtis Creek and York Creek that join at the base of the waterfall to form Smith Creek, which flows into nearby Unicoi Lake. Named for an early settler to the area, Anna Ruby Nichols, the area is packed with lots of wildlife, while the falls keep things cooler on hot summer days. A visit to Anna Ruby Falls definitely makes our list for one of the best things to do in Helen!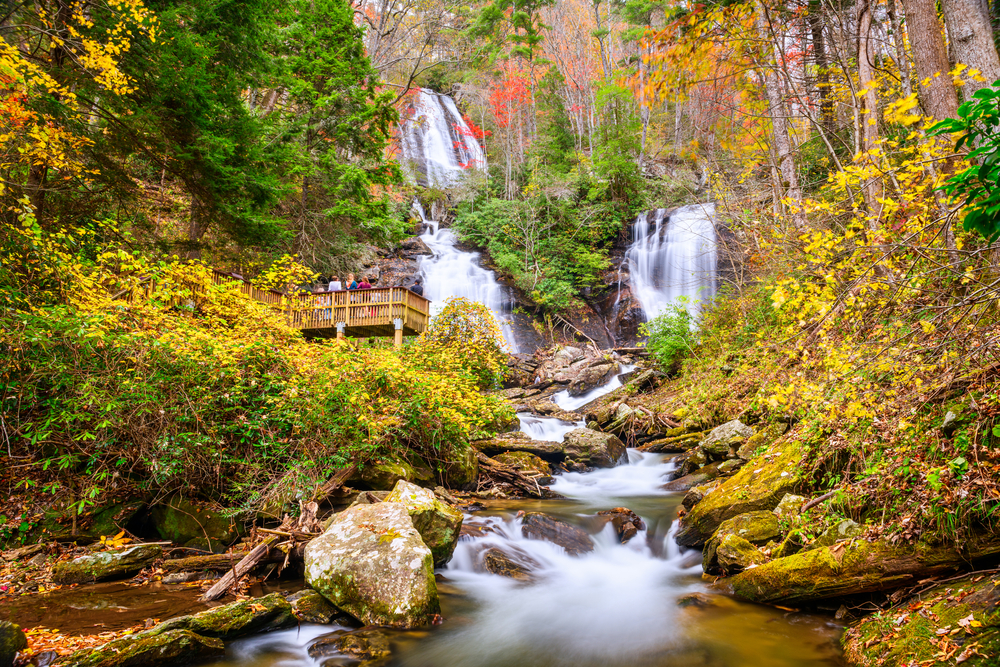 Nora Mill Granary
Opened in 1876, Nora Mill Granary is a gristmill that is still in operation today. Sitting right alongside the northern stretch of the Chattahoochee River, Nora Mill Granary produces grits, cornmeal, pancake and waffle mixes, flours, biscuit and bread mixes, and pioneer's porridge. This is the perfect stop for the cook or baker in your group!
The mill was built when John Martin decided to make the area his home, after traveling through it to mine for gold. In the early 1900s, Georgia governor Dr. Lamartine G. Hardman bought the mill and named it in memory of his beloved sister. Nora Mill remained in the Hardman family until retired Army Lieutenant Colonel Ron Fain began milling at the site in the late 1990s. Today, Nora Mill Granary is run by third and fourth-generation members of the Fain family, making specialties for visitors to stop in and enjoy.
With a rich history in the area, and a lovely country store and gift shop featuring items you won't find anywhere else, Nora Mill Granary is a must-see, one of our favorite things to do in Helen Georgia.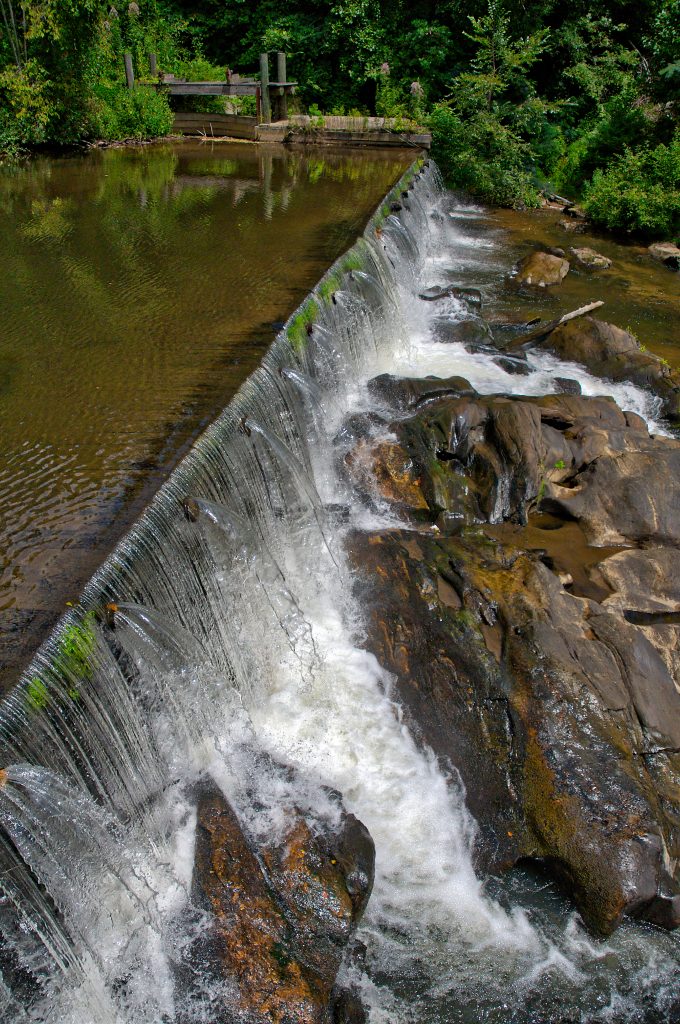 Tubing on the Chattahoochee
No trip to Helen is complete without a tubing trip down the Chattahoochee River, a favorite pastime for tourists! Shoot the 'Hooch for a relaxing float down a leisurely stretch of the river on hot summer days. Tubing season usually starts around Memorial Day weekend and lasts through the summer to Labor Day weekend.
Choose from a variety of floating options, with trips lasting anywhere from one to two and a half hours. Check out Cool River Tubing to plan your tubing adventure and rent your equipment. Their tubing packages include a tube, a shuttle to and from the river entrance and exit points, life jackets, tie straps, and a key-saver service.
Children ages 3 and up are welcomed to float, and all child-sized tubes come with a bottom to prevent spills into the water. Cool off in the water and see Helen from a different perspective as you float down the mighty Chattahoochee.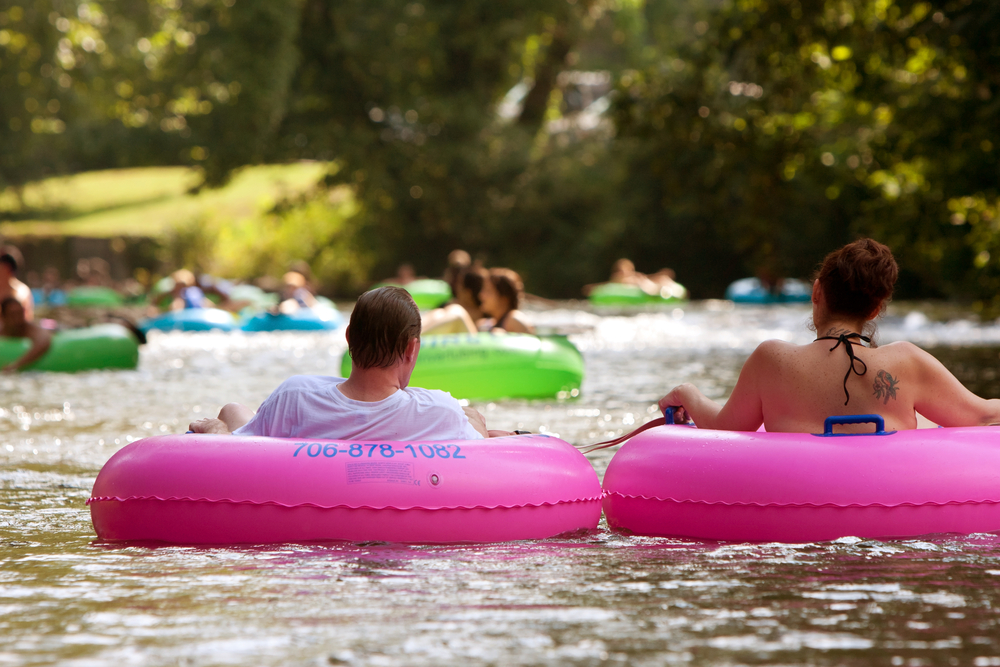 Hansel & Gretel Candy Kitchen
Opened in the heart of the Alpine village in 1973, Hansel & Gretel Candy Kitchen is a staple of the area and one of the top things to do in Helen Georgia! Check out their factory to watch the making of scrumptious treats like fudge and peanut brittle, then stop by the shop to taste-test afterward. This is the perfect place to visit if you are spending Christmas In Helen!
Hansel & Gretel Candy Kitchen specializes in deserts of the Alpine tradition in keeping with the town's aesthetic and features a delightful array of sweets that will tempt you for a visit every day of your trip.
The shop features fudges, brittles, truffles, and fine chocolates – the best in the area! Highly recommended are the Chattahoochee Snapper truffles, a fan favorite.
Satisfy your sweet tooth with a visit to Hansel & Gretel Candy Kitchen on your next visit to Helen! Don't forget to check out to some of the best Restaurants In Helen!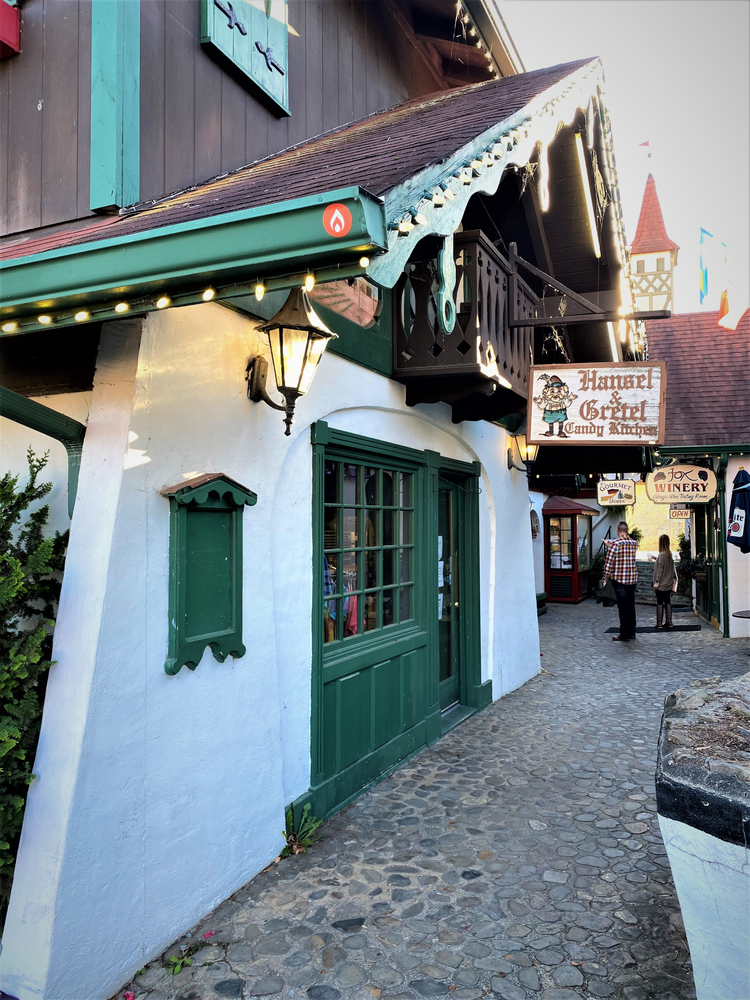 Raven Cliff Falls
Helen is a great location to see some of the most beautiful waterfalls Georgia has to offer, and Raven Cliff Falls is no exception. The Raven Cliff Falls Trail is located just outside of Helen, and features a gorgeous 40 foot waterfall flowing into a trout-filled stream shaded by a mossy forest. This beautiful wildlife experience makes this one of the best things to do near Helen.
The entire trail is a 5 mile walk with slight elevation, aided by a gravel footpath and many bridges along the way. This is an older kid and dog-friendly hike. If you've got little ones in tow, leave the stroller at home for this one and be ready to carry them on this woodland adventure.
If you want to spend more time in the area after your hike, you can camp at Raven Cliff Falls camp sites. Set up your overnight accommodations right alongside the stream, and steps away from your car, another reason this attractions is a great place for adventure seeking families. For hikers looking for a more primitive camping experience, the trail is marked with backcountry camping sites, perfect for those seeking a journey into the wilderness and a little more solitude. Be on the lookout! Black bears abound in the area. Use caution when storing and preparing food at your campsite.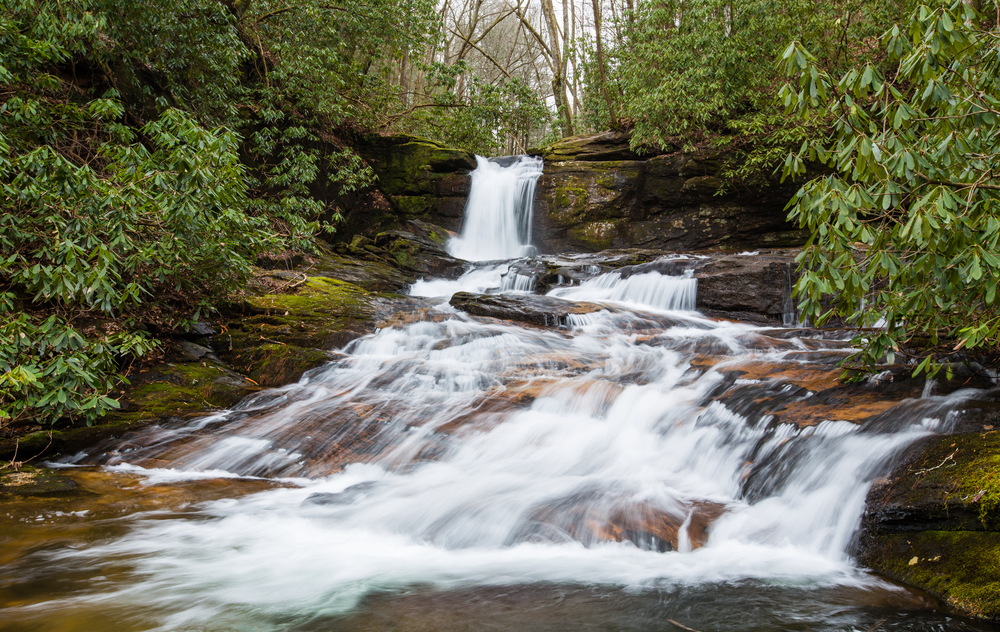 Habersham Winery & Vineyards
Take some time to savor the delights of wines produced at one of Georgia's oldest and largest wineries, Habersham Winery & Vineyards. Serving delicious wines since 1983, Habersham Winery welcomes adult visitors to visit their tasting room and shop to discover their favorite locally made wine.
Habersham produces a wide variety of wines, with the Habersham and Creekstone labels being the most popular. Both sets of wines are produced with vinifera, a common European grape, and French-American grapes. The Southern Harvest label wines celebrate the Southern Muscadine grape, which is the featured ingredient to enhance the wine's local flavor.
Habersham's shop includes a wide variety of cheeses and gourmet foods to accompany your selected wines, making this the perfect place to stock up for an afternoon picnic. Visiting in the spring? Check out their WineFest event, which is the ultimate celebration of Georgia wine.
Wineries from all over the state attend to showcase their best bottles, alongside tasty foods and lively music. An unforgettable experience, and one of the best places to visit in Helen Georgia! This is truly one of the best wineries in North Georgia!
Georgia Mountain Coaster
Searching for a thrill? Look no further than the Georgia Mountain Coaster, located in downtown Helen. The coaster is open seven days a week, and is waiting for you to hop on for a ride through the trees!
Unlike a traditional coaster that you will find in most amusement parks, the Georgia Mountain Coaster is powered by you! Individual small carts sit on the track for one or two people to ride. You steer and control the cart as it glides across the track and through the woods. Cart drivers must be 16 or older, but younger children can ride with anyone who can drive. Children must be 38″ tall and three years old to ride.
The track twists and turns through a canopy of trees, and is a great way to explore Helen from a different vantage point. The Georgia Mountain Coaster is certainly one of the best attractions in Helen!
Charlemagne's Kingdom
Witness the charm of Bavaria, tucked away in the Blue Ridge Mountains. Charlemagne's Kingdom is an Alpine Model Railroad Museum, which showcases HO Scale German Model Railroads. The exhibit is 50 feet long and takes guests on a tour of the railroads, terrain, and architecture of Germany. The attraction is called Charlemagne's Kingdom to recall the Frankish king who ruled over German lands in the early establishment of German communities.
When you visit here, you can take in Germany's landscape ranging from the North Sea to the Alps. Built by Willi and Judi Lindhorst as an homage to their homeland, Willi can even trace his lineage back as a descendant of Charlemagne. All tours are self-guided, and a scavenger hunt of hidden treasures is a favored activity for those traveling with small kids. No trip to Helen is complete without a stop at Charlemagne's Kingdom, one of the most popular things to do in Helen Georgia!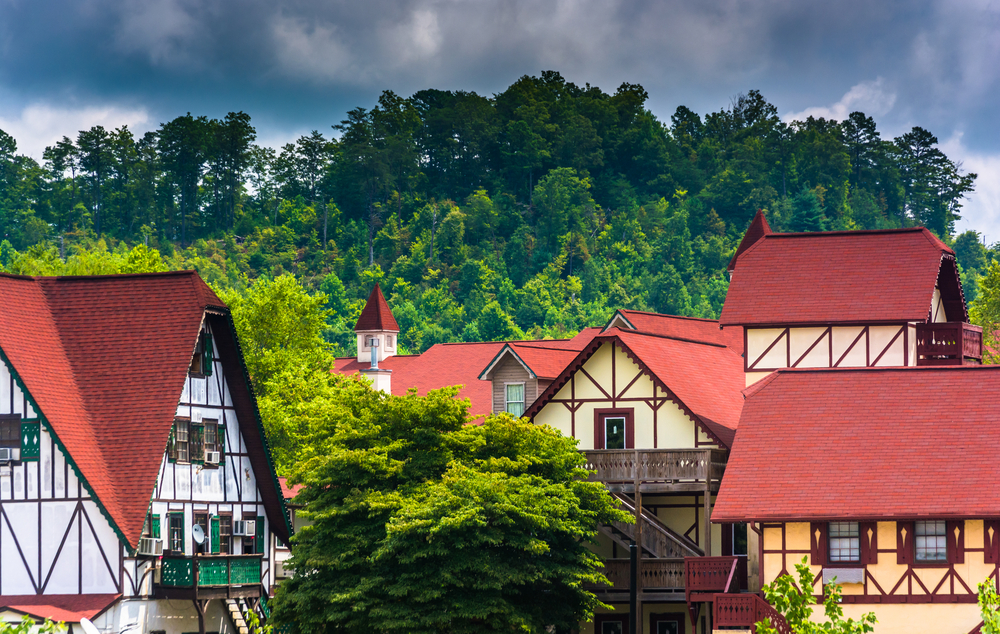 Yonah Mountain Trail
For the best hiking in the area, the Yonah Mountain Trail can't be beat. Situated at the base of the Appalaichian Mountains, it's a great spot to climb over rocks, view abundant wildflowers and relish a stunning mountain view as you take in Helen as far as the eye can see.
This is one of the most popular hiking spots in North Georgia, and is moderately challenging. The trail is dog friendly, but leave the kids at home for this one. There are many steep drop offs, which can be dangerous, but also offer incredible views along the hike. The entire roundtrip is a little over four miles, which makes for a nice half day outing exploring Georgia's iconic Yonah Mountain.
If you want to take more time on the mountain, primitive campsites are available at the summit, and the mid-elevation base camp. Campsites are first come, first served and should be used by campers with experience. Come on out to Yonah Mountain, one of the most unforgettable places to visit in Helen!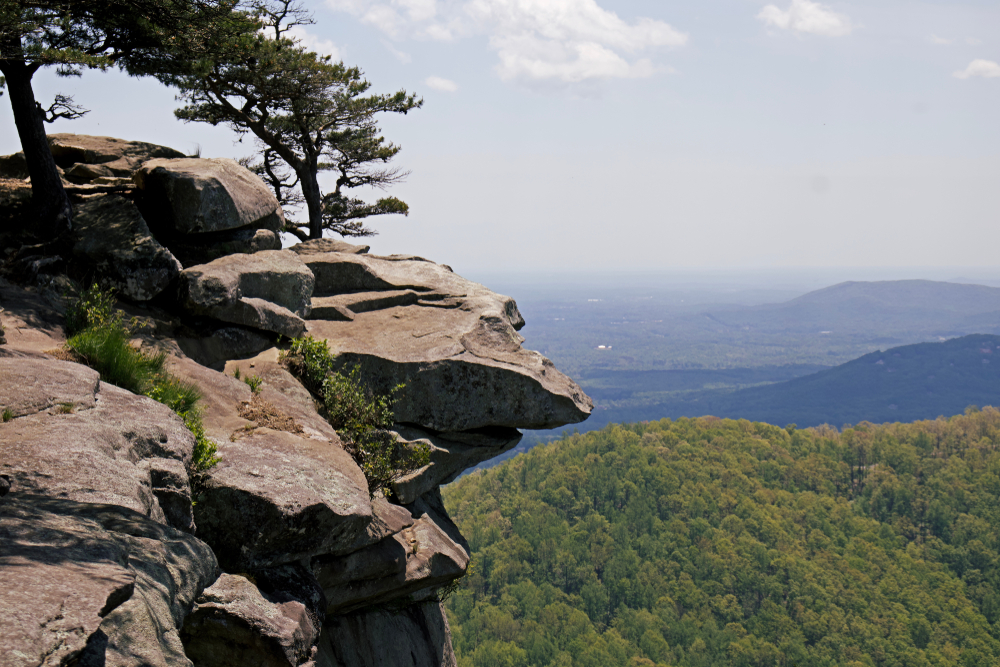 Helen Water Park
For a family-fun day to beat the heat, the Helen Water Park is the place to be! With slides, pools, and tubing adventures, the Helen Water makes our list for one of the most kid-friendly attractions in Helen, and is a must-do in the summer months.
The largest attraction in Helen, the Water Park offers four slides and a big, winding lazy river to float down. Children must be over 42″ tall to ride the slides, but smaller kids can enjoy other areas of the park, like the playground, which is just for them. Concession stands are available to provide food and drinks to guests, so you can make a day of your time in the water!
You can also go tubing from the Helen Water Park, with a variety of tube options and a shuttle to and from the park. These tube tours last two and a half hours, so be prepared for some time on the river. Don't miss out on this water fun adventure on your trip to Helen!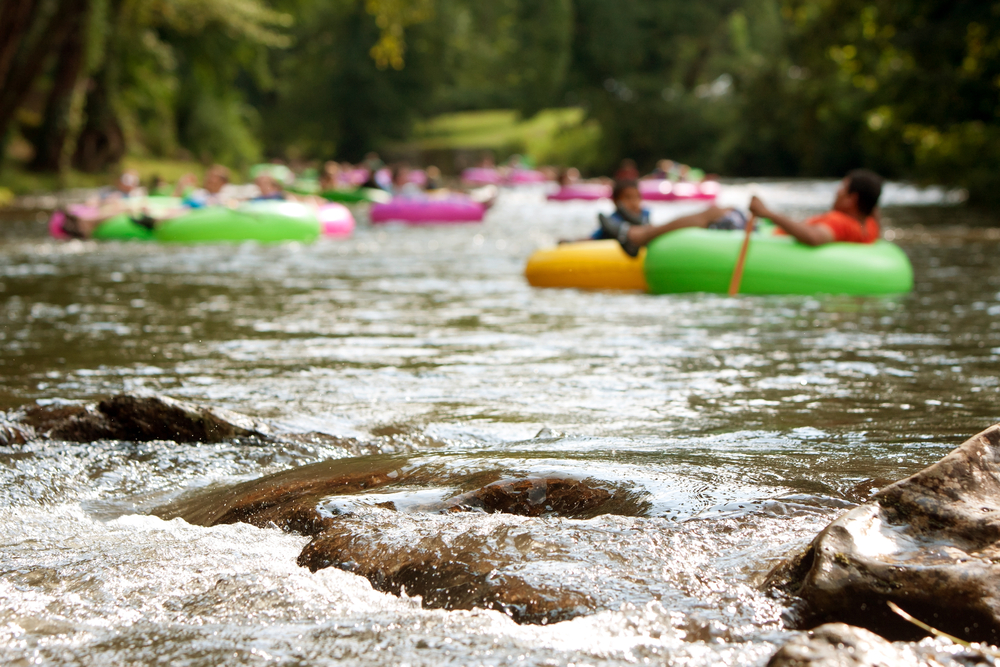 Nacoochee Adventures
You can definitely make the most of the outdoors on a visit to Helen, and a stop at Nacoochee Adventures provides you with an opportunity to explore the outdoors in a unique way. Choose from a variety of experiences including zip-lining tours, giant swings, bicycling trails, and challenge courses to fully immerse yourself in the wilderness of the North Georgia mountains.
Nacoochee Adventures offers a wide array of zip-lining adventures from the beginner level Moonshine Canopy Tour to the moderate Big Zip Intimidator to the challenging Goldmine Canopy Tour, which actually takes guests underground to explore an 1800s era goldmine. For some exhilaration, try the Thriller Giant Swing, which holds up to three people, and lifts visitors up to 50 feet in the air to experience a free-fall back down to solid ground.
Bicycle rentals are available to take advantage of the area's many trails, or take the bike on a tour of downtown Helen. For the most adventure-seeking visitors, don't miss the Yonah Quest Challenge Course. It is a 3 level ropes obstacle course, designed to test your ability and endurance. Guides are available on the sidelines, but guests navigate the course themselves to make it to the finish line!
Hardman Farm State Historic Site
The Hardman Farm State Historic Site displays many historical ties to Helen's history, and is a must-do for history loving visitors to the area. The home was built in 1870 by Captain James Nichols and is an example of Italianate architecture. Captain Nichols was the father of Anna Ruby Nichols, namesake of Anna Ruby falls, and here visitors can view her bedroom and belongings exactly as she kept them in her lifetime.
The site is most famous as the location of the Sautee Nacoochee Indian Mound, which was used as burial site by the indigenous peoples of the area, probably long before the Cherokee tribe settled here. Since it's construction, the home has gone through many owners, the most notable being Dr. Lamartine Hardman, former governor of Georgia (and former owner of the Nora Mill Granary), before the home was passed to the state of Georgia in 1999.
When you visit, take a guided tour of the site for all the local tidbits on the home and the area. Guests are also treated to a walk on the Helen to Hardman Heritage Trail. Leashed pets are welcome on the trail and in areas outside the house, but are not permitted to come into the buildings.
Duke's Creek Falls Trail
For another kid-friendly hiking option in Helen, Duke's Creek Falls Trail is a great choice. With multiple waterfalls to see along this way, this two-mile roundtrip hike is perfect for guests looking for a quick jaunt in the Chattahoochee National Forest.
When you arrive at the platform to view the falls, get ready for some drama! Duke's Creek Falls offers an outstanding view of a 150 foot, multi-level cascade of water – a display of some of Mother Nature's most exceptional beauty. The first segment of the trail is paved, which offers stroller and accessibility friendly ways to experience this hike.
Camping is not offered along this trail, so it's truly the best spot for a light walk in the woods. Spend a little time, but get a big payoff when you reach the falls – a win for a quick trip to Helen!
Smithgall Woods State Park
Smithgall Woods State Park offers many unique outdoor activities that you won't find anywhere else near Helen. Hunting is a popular pastime at Smithgall Woods, so if you're looking to participate check their schedule to see what you can hunt at the time of your visit.
Fishing is the primary attraction on visit to Smithgall Woods. Duke's Creek is one of the area's premier trout streams, but fishing is only permitted on certain days. Make sure to call ahead for information and to reserve your spot for a quality fishing experience.
Guests can stay at Smithgall Woods in one of six beautiful cottages scattered throughout the park. Take advantage of The Laurel Ridge Trail, which is open year round, for some of the most majestic hiking views in Helen. Other favored activities on a visit to Smithgall Woods include archery, birdwatching, biking, geocaching, and more. You won't run out of things to do and see when you visit this beautiful state park!
Wildwood Outfitters
If you're on the hunt for more time on the water than tubing will allow, check out Wildwood Outfitters for the perfect river adventure. Make the memories of a lifetime with your family and friends as you kayak or canoe down the Chattahoochee River.
Wildwood Outfitters offers a variety of trips for different experience levels and ages. Children as young as age five can enjoy a trip down the river in some packages, while other sections of the river are more challenging and should be left to older paddlers. Rental rates at Wildwood Outfitters include your boat of choice, shuttle to and from entrance and exit points on the river, life jackets, paddles, and helmets.
This is a popular attraction in Helen, so it's best to make a reservation in advance to ensure your spot. Dogs are also permitted to take part in your ride down the river – just make sure they're comfortable with water and boats before depart!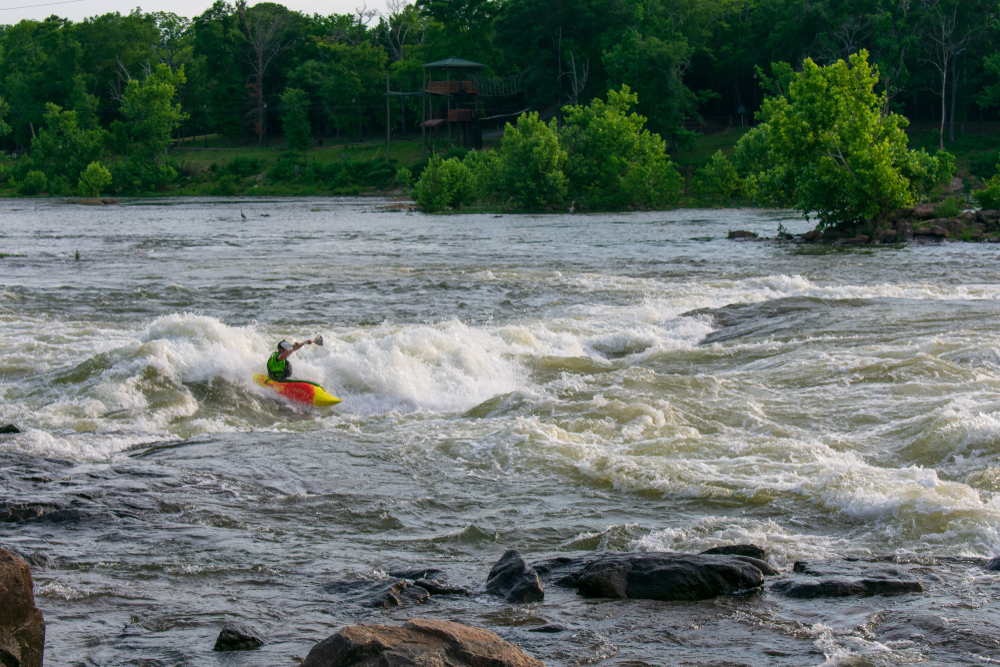 Helen is one of the most magical places to visit in Georgia. With it's one of a kind Alpine feel, and walkable downtown, to it's many outdoor adventures, there is simply no shortage of things to do in Helen! For a family-friendly and adventure-seeking trip, there's no other place like it in the Southeast.