Are you looking for the best restaurants in New Orleans? Well, you're in luck! We've compiled a list of New Orleans restaurants that you just won't want to miss out on.
We've got the best breakfast place, the best place to find seafood, the best place to find cajun food, and much more! Each of these places offers its own New Orleans flare, and their own special dishes, you'll want to try everything while you're there.
Whether you're heading out for Mardi Gras, or you're on a quick 3 day trip to New Orleans, you'll want to have this list handy your entire trip!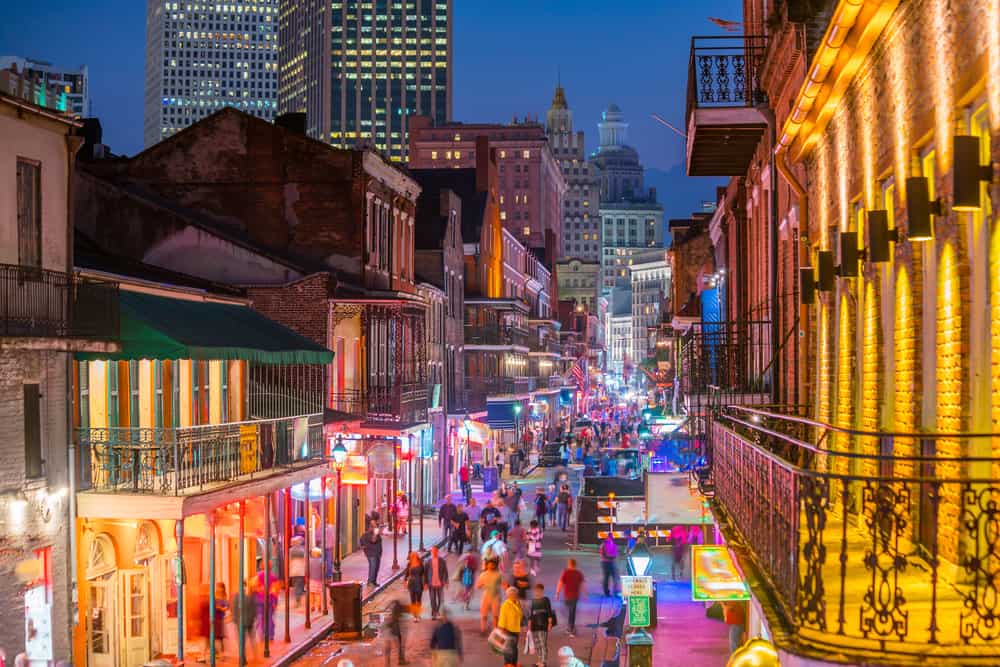 16 Best Restaurants In New Orleans You Shouldn't Miss
Fritai Haitian Street Food
Fritai's is a black-owned Haitian inspired restaurant, and it's very clear why we had to include this as one of the best restaurants in New Orleans!
Fritai's was previously located in the St. Roch Market, but has since been working on a move to their own store front that you will definitely want to check out.
Their menu includes "plates," wings, and sandwiches, and all of their food is Haitian inspirited with a Louisiana twist to celebrate the people of New Orleans and the ingredients that make the food desirable!
If you're a seafood lover, you HAVE to try the Smeared Whole Fish, and don't forget to test out the Haitian Smothered Greens. Or if you're more of a wing person, don't worry, there are two delicious flavors to pick from: Spicy Mango or Creole Hot. Either way, you can't go wrong!
Two dishes that we can't get enough of are the Mushroom Tofu Fratai and the Griot Plate!
This is one of our favorite things to do and you should add it to your Weekend In New Orleans Itinerary.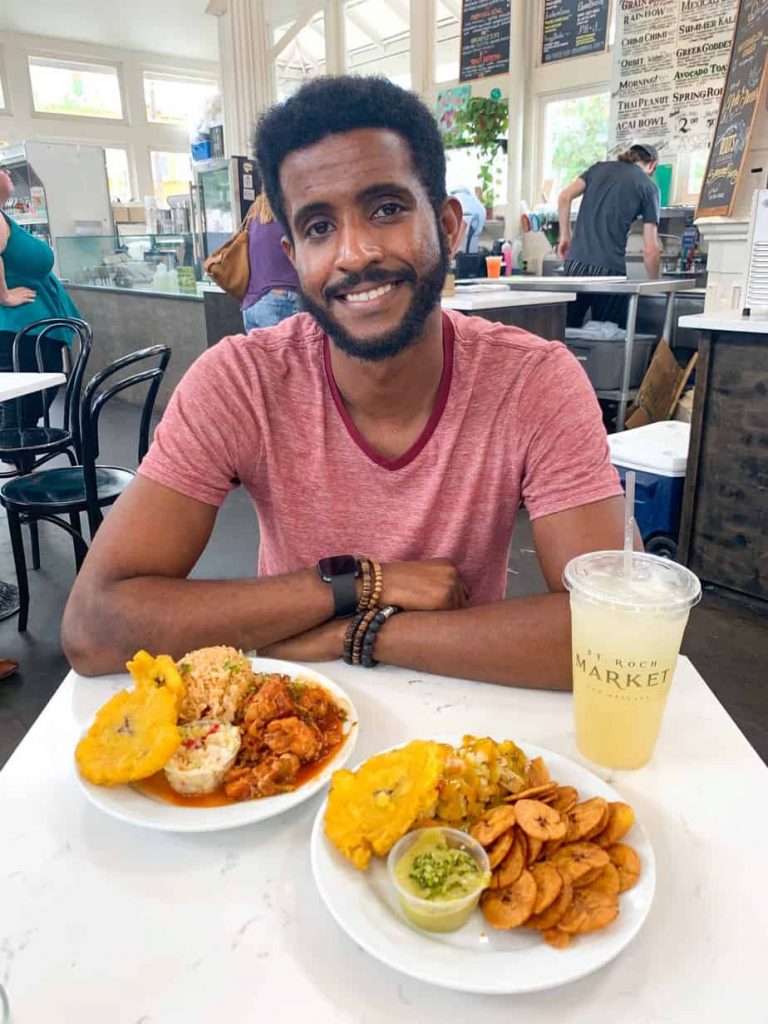 Jimmy J's Cafe
While you're looking for the best restaurants in New Orleans, you're eventually going to want to find the best breakfast in New Orleans! Don't worry, we thought of that, too!
Jimmy J's Cafe lives by the slogan, the "funkiest little café in N'awlins," and they serve up food that will have your mouth watering!
This New Orleans restaurant opened their doors in 2011, and have attracted locals and tourist alike for their affordable and crave-worthy breakfast food.
One of their famous dishes is the Monte Cristo French Toast. Believe us when we say you won't want to skip breakfast during your stay! They also offer soups and salads if you're feeling more like brunch in NOLA before you continue your adventure.
They offer dine-in, take-out, or delivery, so even if you're legs are tired from the day before, you won't have to worry about missing out. Jimmy J's Cafe is only closed on Wednesdays, so make sure to plan ahead!
Turkey And The Wolf
During your trip to New Orleans, you'll find yourself looking for a perfect place to grab a quick lunch that will keep you going the rest of the day. Turkey and the Wolf is not only one of the best restaurants in New Orleans, it is also a place to find the best lunch in New Orleans!
Turkey and the Wolf opened their doors in 2016 and has been featured in the New York Times, GQ, and Food Network's Diners, Drive-Ins, and Dives. It is safe to say that are a popular lunch spot for people all over! It's the sandwiches that started it all.
This extremely affordable lunch hot spot usually has lines out the door, but quick wait times for your food. You get to walk up to the counter and explore the menu before making your selection. A couple of the most popular dishes on the menu are the Fried Bologna Sandwich, the Fried Chicken Skins, or the Pot Pie. If you're looking for something a bit lighter, we recommend one of their fresh Wedge Salads.
On top of the delicious food, they also have some signature cocktails to go along with it! A couple of the more popular drinks include They Grow Up Slow Fast and My Mom Blacks Out Better Than Yours. Any drink with names like these are just begging to be tasted!
While making your way through New Orleans, don't forget to swing by Turkey and the Wolf for unforgettable sandwiches!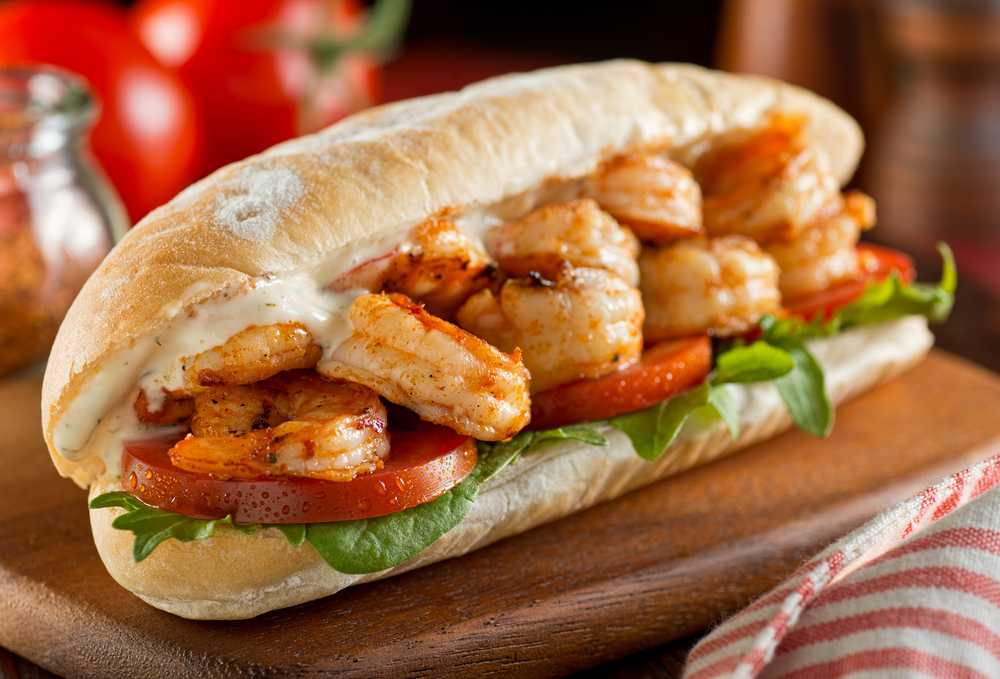 Oceana Grill
Seafood lovers, we didn't forget about you! You can find some of the best seafood in New Orleans at Oceana Grill, and you truly will want to come back every time you're in town!
Oceana Grill is hot spot for Creole dishes with the beautiful seafood that comes straight from the heart of Louisiana. They offer private events, host parties, and have hosted an array of celebrities! But you don't have to be a celebrity or be hosting a party to enjoy all that Oceana Grill has to offer.
A couple dishes that Oceana Grill is famous for are the Barbecued Shrimp and the Gator Tail Bites, and that's just to start! These appetizers are just a small taste of the the rest of your meal.
They also offer a Seafood Gumbo and a Fried Catfish Po-Boy. You can't come to New Orleans and not try out a gumbo and po-boy, so these are a great place to start! If you're still thinking about the Gator Tail Bites, you can also try out the Fried Gator Bite Po-Boy!
This menu also has some gluten-free recommendations such as the Grilled Redfish or some vegetarian recommendations like Cajun Vegetarian Stew!
No matter what you're feeling, Oceana Grill should be your top seafood choice!
Dooky Chase's Restaurant
Dooky Chase's is one of the most famous restaurants in New Orleans! This restaurant has served Beyoncé, Jay-Z, George W. Bush, Barack Obama, Ray Charles, and James Baldwin! Opening in 1941, Dooky Chase's was originally a sandwich shop and lottery ticket outlet during 1939. This restaurant has history that cannot be topped!
Dooky Chase's has a spectacular lunch buffet that includes red beans and rice with sausage that make this hot spot a Louisiana favorite! But what is really great is the Friday and Saturday expanded menu. On Fridays and Saturday, Dooky Chase's has lima beans, and entries that you can only order during these specials nights!
Dooky Chase's only offers dinner on Friday and Saturday. The rest of the week, they are only open for lunch, so if you're dying to test out the expanded menu, you will want to make sure to find yourself in New Orleans during the weekend!

The extended menu offers favorites such as Stuffed Shrimp, Chicken Creole, Shrimp Clemenceau, and Shrimp Linguine. They also offer an Oyster Po-Boy and a Creole Burger! Here, you can find a little bit of everything.
Just remember, you can eat at the same place as Beyoncé!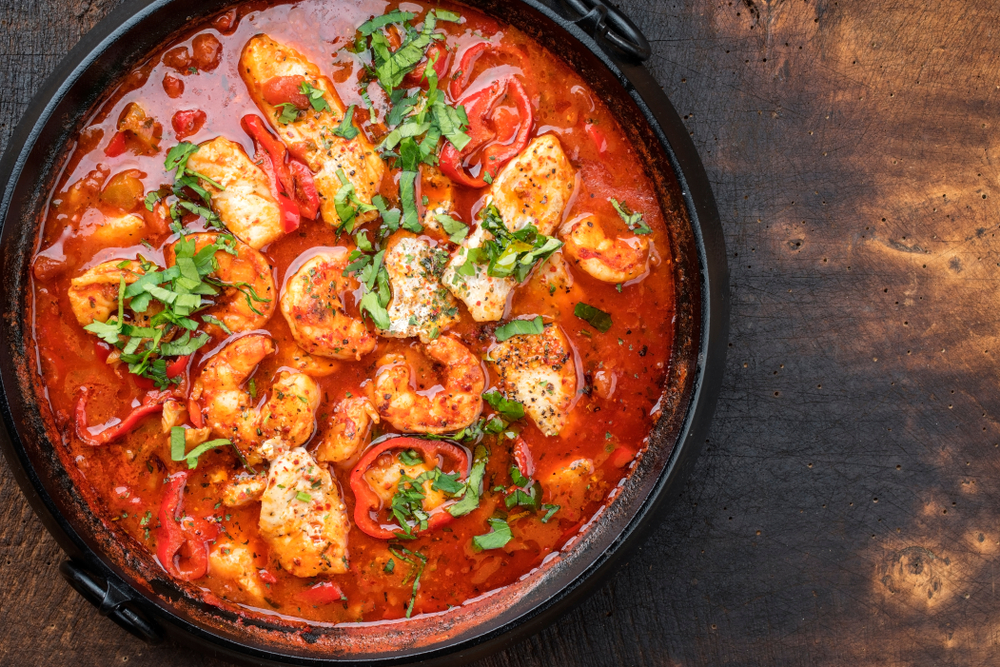 Willie Mae's Scotch House
Willie Mae's is one of the best restaurants in New Orleans and is home to the best fried chicken in New Orleans!
Willie Mae's Scotch House originally was known as a local barber shop and beauty salon. They had the added bonus of a bar. Once the salon and barbershop closed, the opportunity to run a restaurant just made sense because they already had a bar!
This place is affordable, and has racked up many prestigious awards and recognitions during their time. The Food Network and Travel Channel have dubbed Willie Mae's as "America's Best Fried Chicken," and has won the James Beard Award for "America's Classic Restaurant for the Southern Region."
Willie Mae's offers entrees such as Fried Chicken, The Willie Mae, and The Tenders. If you love salad, Willie Mae's also offers a delicious Fried Chicken Salad. You can substitute the fried chicken for grilled chicken, but the fried chicken is award-worthy!
Willie Mae's also has delicious desserts that will make you want to leave room! Here you've got to try the Bread Pudding and the Turtle Cheesecake!
You won't want to miss out on the best friend chicken in New Orleans!
Wit's Inn
Between po-boys and gumbos, you might be craving a pizza one time or another during your trip. Don't worry, we've found one of the best restaurants in New Orleans to find pizza!
Wit's Inn is a sport bar and pizza atmosphere, meaning you need to be 21 or over to enter, so this one is perfect for date night out! This is also the perfect hot spot for any major sporting event with their numerous TVs all over the restaurant.
Wit's Inn offers sandwiches, appetizers, salads, and calzones. But what is truly incredible are the gourmet pizzas! A few that we recommend are the Creole Italian, Mediterranean, and the Muffaletta Pizza. Two of the most popular selections include the Shrimp Florentine or the famous Wit's Works!
But you don't have to eat one crafted by the restaurant, Wit's Inn also has a "Create Your Own" pizza so that you don't have to miss out on any of your favorite ingredients!
Sometimes, the best meal after a long day during a trip is a slice of pizza! You've got to try out Wit's Inn during your stay!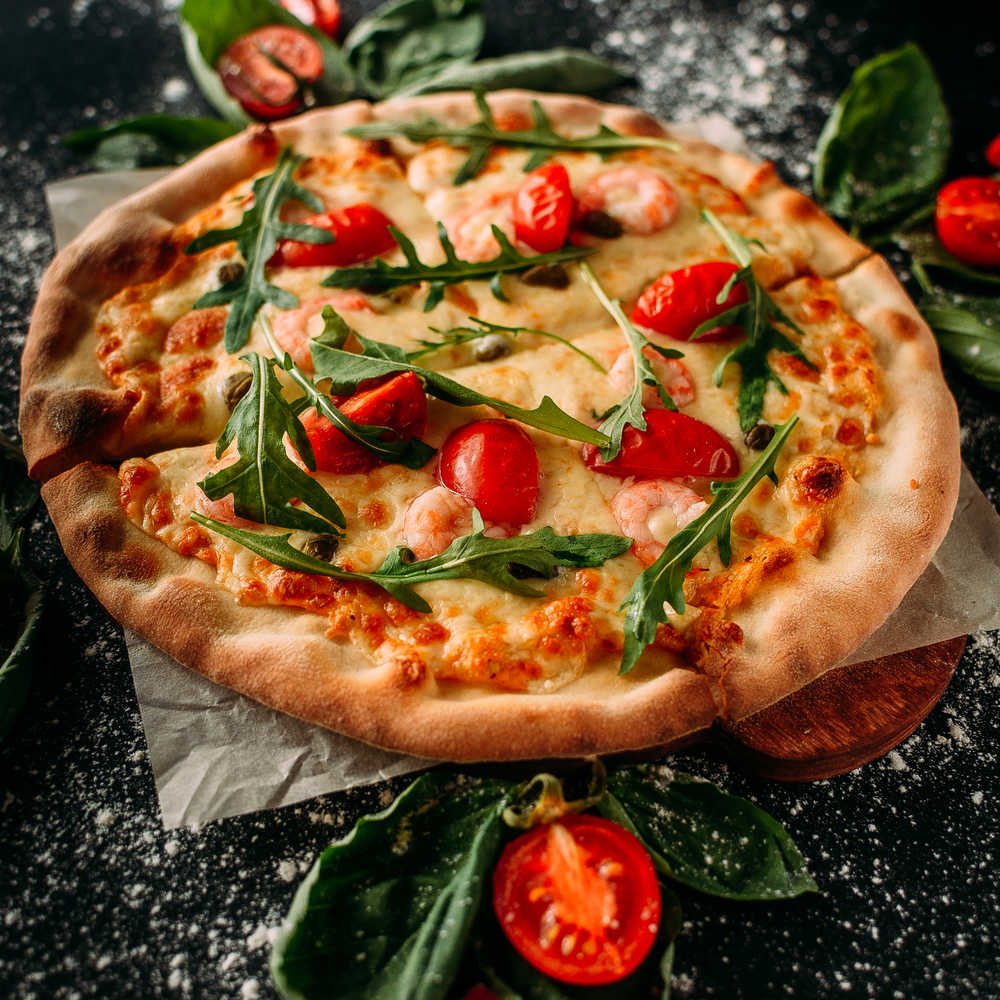 Killer PoBoys
Now you can't Visit New Orleans and not take a stroll around the French Quarter while you're there! But with all that walking and exploring, you're bound to start getting hungry. The of the best restaurants in the French Quarter is Killer PoBoys!
When you're in New Orleans, enjoying a po-boy is one thing you can't skip during your trip! This is the best place to try it out! Killer PoBoys focuses their menu on Internationally inspired ingredients with a focus on New Orleans favorites!
Their menu features po-boys, select sides, and locally crafted ciders and wines. Their po-boy menu is the star of the restaurant! A few of their most popular are the Seared Grilled Shrimp Po-boy, the Roasted Sweet Potato Po-boy, or the Roasted Cauliflower Po-boy. They also have a Beef Meatloaf Po-boy and a Seared Eggplant Po-boy, which are famously known by the locals and tourists!
While they offer those previously mentions po-boys, they also have a few po-boys inspired by classic sandwiches from our childhoods. These include the Whiskey Grilled Cheese Po-boy or the Pecan Butter and Jelly Po-boy!
Killer PoBoys is a great place to stop during your exploration of the French Quarter!
Restaurant R'evolution
At least one night during your trip to New Orleans you're going to want to dress up nice and fancy and head out to the best fine dining restaurant in New Orleans. That restaurant is Restaurant R'evolution!
Restaurant R'evolution opened in 2012 and is known for their reinterpretations of classic Cajun and Creole dishes. You'll want to have your camera ready for any item you order because each of these plates is picture-perfect and worthy of any vacation photo!
Their most famous dishes that they offer are Death By Gumbo, the Black Truffle Beef Tartare, and Oysters on Half the Shell. If you are with a group and you are wanting to grab something to share, you've got to try the Familia Board, the Caviar Staircase, or one of their famous Cheese Plates!
Another great aspect to Restaurant R'evolution is their vintage cocktails that they've given their own signature twists to! You can grab a Margarita, an Old Fashion, or a Dark and Stormy!
This is one fine dining experience you'll want to put on your itinerary!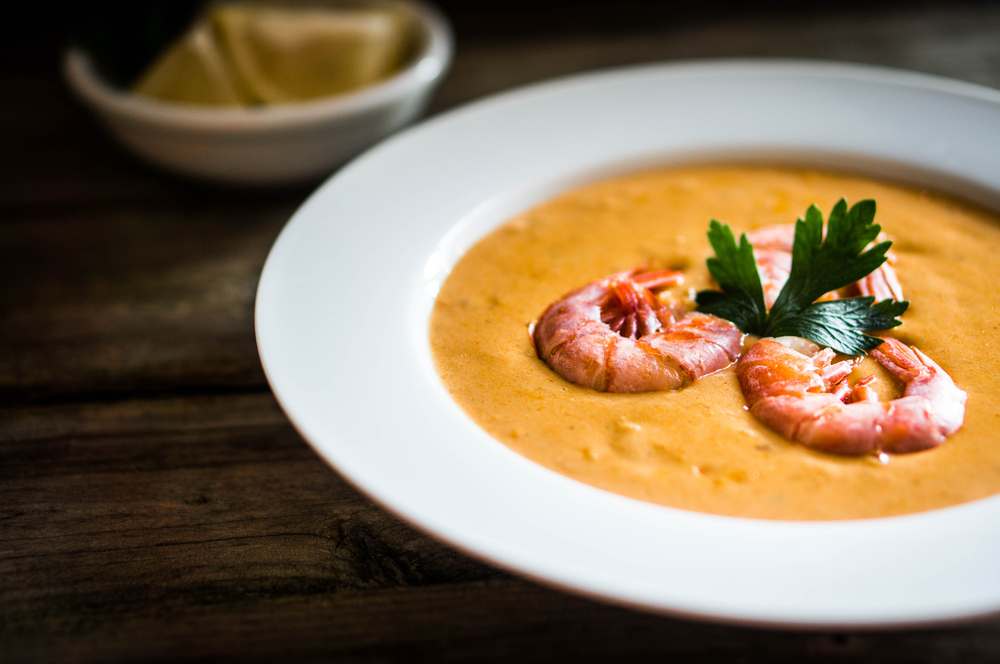 Cochon Restaurant
Cochon Restaurant is home to the best Cajun food in New Orleans, and is easily one of the best restaurants you can visit during your trip!
Cochon is located in an old New Orleans Warehouse that was repurposed once the restaurant moved in. They can host parties of up to 200 people and have a Chefs Counter where you can make reservations to sit. They are a mix of Cajun and Southern favorites that will make make your mouth water!
Cochon offers "small plates," as well as entrees and sides that you can't find anywhere else. The small plates include Cajun favorites like the Crawfish Pie, and Fried Alligator with Chili Lime Mayonnaise. They also have the Pork and Blackeye Pea Gumbo!
One of the best parts of Cochon is their wood burning oven. A few of their popular entrees are the Wood Fired Redfish "Fisherman Style" and their Grilled Denver Steak with Oyster Mushrooms.
Cochon Restaurant works with local farmers and fisherman so they source all their ingredients locally. You can guarantee that any item you choose will give you the taste of New Orleans!
Cafe Du Monde
Cafe Du Monde is one of the best restaurants in New Orleans and it is also one of the most well known. People from all over come to New Orleans and make sure that they stop by New Orleans "original coffee stand." This is one of the best places for breakfast in New Orleans!
Cafe Du Monde is famous for their beignets and that is clearly their focus. It's easy to see why as they've been crafting their coffee and beignets since 1862! As of today, there are a total of 10 locations around New Orleans, but their main location is in the French Market.
Their beignets are fried delicious parties topped with powder sugar, and they are served in three's. It's extremely affordable and the perfect treat for that sweet tooth craving you need!
They are open every day of the week with varying times depending on which location you choose to visit during your trip, but be prepared for lines, especially during the summer and spring seasons when the weather is nice out!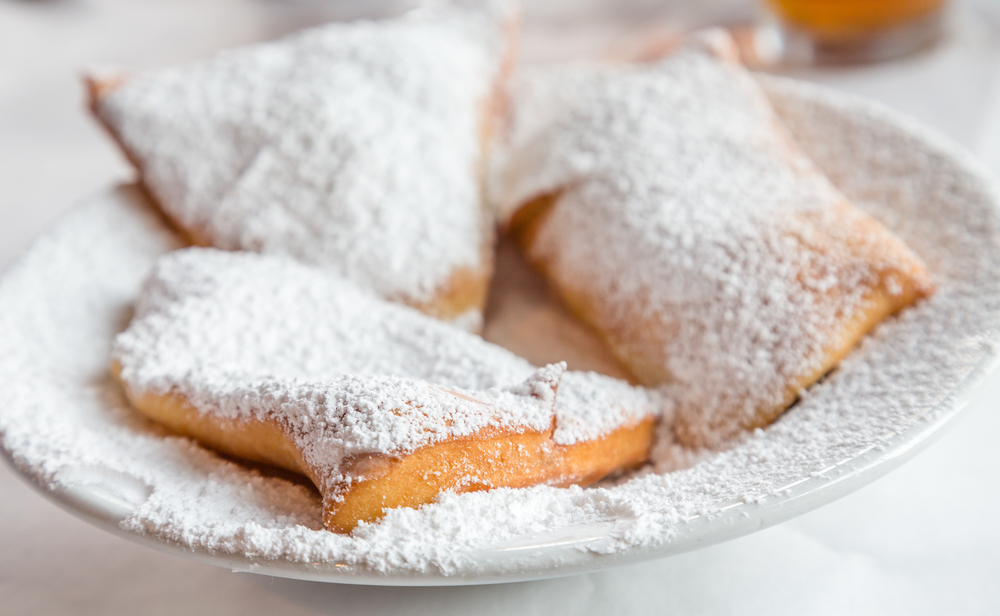 GW Fins
GW Fins is one of the best restaurants in New Orleans to find a fish selection from around the world.
Their menu is on the fancier side, and their appetizers are worth every craving! Some of their appetizers include Lobster Dumplings and Fried Snapper Breast. These appetizers are just the beginning!
GW Fins' entrees are drool-worthy! If you're feeling adventurous, we recommend Dry Aged Yellowfin Tuna Chop, or GW Fins' famous Scalibut which the chefs crafted for the menu themselves.
One great aspect GW Fins is there Fry Fish Fridays! This is a partnership between Louisiana Hospitality Foundation and United Way of Southeast Louisiana in order to benefit Hospitality Cares. During this time the chefs will craft a beer batter that they will use to fry locally caught fish to be served with a side of fries!
If you're fortunate enough to be in New Orleans during Fish Fry Fridays, you will want to check this out! If not, don't worry, their menu will not disappoint!
Brigtsen's Restaurant
Brigtsen's Restaurant is one of the best restaurants in New Orleans because they offer a Cajun inspired menu that has people coming back for more every time they visit New Orleans.
Brigtsen's opened in 1986, and they were listed as the "Top Cajun Restaurant" in the 2000 Zagat. Their menu is crafted to meet every cajun craving you could possibly have.
Some of their top dishes are the Pan Roasted Pork Chops with Pork Debris Sauce and the Catfish-N-Grits. Even better, their most popular dishes are the Broiled Gulf Fish with Crab Crust and Lemon Crab Sauce, and the Butternut Shrimp Bisque.
If you're looking for something adventurous we recommend the Crawfish Eggrolls! Brigtsen's is affordable and extremely tasty.
You won't want to miss this restaurant during your trip!
Piece of Meat
Piece of Meat opened in 2014 and quickly became one of the best restaurants in New Orleans.
This restaurant is more than just a restaurant, they are also a fully functioning butcher shop! You can rest assured knowing that the meat on the sandwiches in the restaurant are cut directly in the shop.
Some of their most famous menu items are the Boudin Eggrolls and the Charcuterie Board where you can have a selection of 5 different meats sliced right in the shop! They also have numerous sandwich options that are must-try!
A couple of their popular sandwiches are the Smoked Brisket Sandwich and the Steak of the Day Sandwich! They also offer delicious sides such as the Pancetta Mac and Cheese and Dan's Famous Biscuits!
Even better, during holidays they craft a special menu for the butcher shop to help get you ready for your holiday meals!
Piece of Meat is a sure stop that you've got to check out while you're in New Orleans!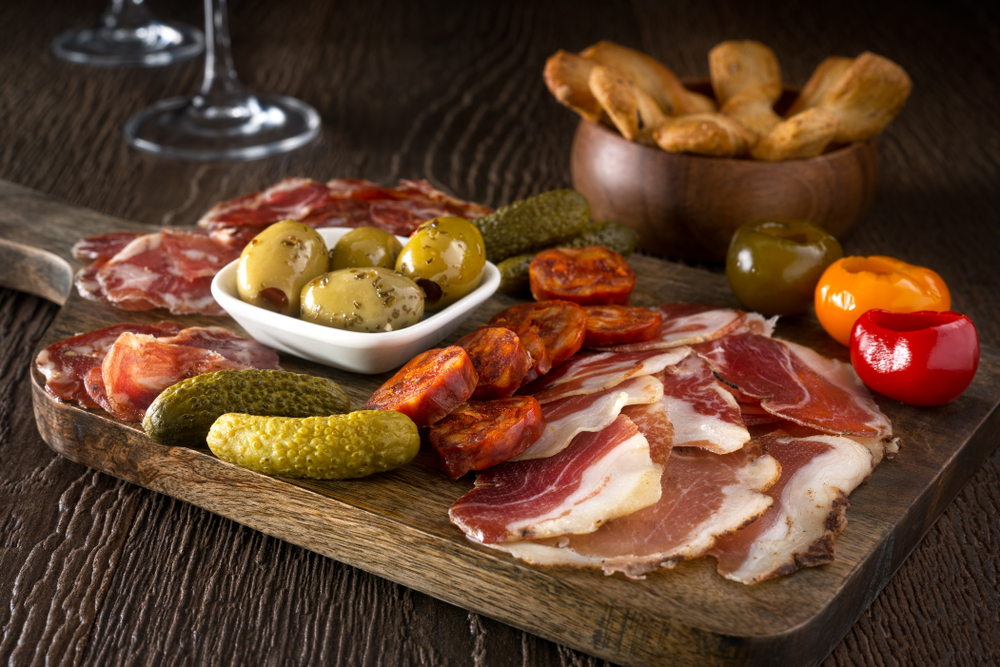 Marjie's Grill
Marjie's Grill opened in 2016 and has remained a staple in New Orleans. This New Orleans restaurant is a fusion of Asian inspired dishes with a special New Orleans twist.
They are known for catering events, but one of the coolest aspects of this restaurant is that their menu changes daily. This means that no matter how many times you go here, you're always likely to find something you've never tried before!
There are tons of dishes to try, but a few of the most popular are the Smoked Laos Style Boudin and the Chili Butter Gulf Shrimp! They also offer delicious sides like their Northern Thai Style Potato Salad so that you really feel like you're in the south while getting all those Asian flavors!
We recommend the Charcoal Grilled Spring Rolls and the Hickory Smoked Beef Cheeks! This restaurant takes fusion to a new level and you won't want to miss out!
Olde NOLA Cookery
No trip to New Orleans is complete without a trip to Bourbon Street! While you're there, you'll have to swing by Olde NOLA Cookery.
This is one of the best restaurants in New Orleans for the location and the food! Here, you can find New Orleans classics and the building offers patio seating so you can enjoy the nice weather during your trip! If you're wanting to go with a group, they offer private dining and they take reservations.
Their menu is everything you could dream of. A few of their popular appetizers include Louisiana Crabmeat Cakes and their Cajun Fries. They also have an extremely tasty list of entrees!
Olde NOLA Cookery's most famous dishes are the Daniel's Po-Boy, the "Jazzy" Crab Cake Platter, and the Cajun Jambalaya Pasta. All of these are classic New Orleans dishes that you've got to taste before your trip ends! They also have a Crawfish Étouffée that is worth every penny!
If you have a sweet tooth, they have a famous New Orleans Bread Pudding. They are open for late nights, so imagine this as the best midnight snack you can find!
This New Orleans restaurant will be one of the best parts of your visit!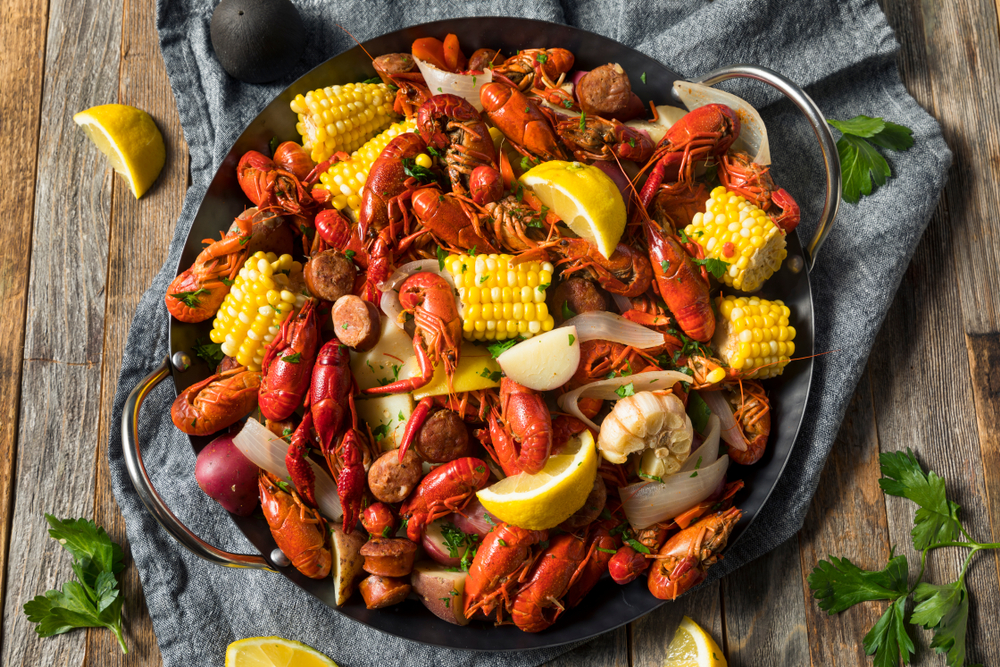 The best part of any trip is getting to test out all of the restaurants in an area that you aren't familiar with, and if you are familiar with the area, there's always something new to try!
No matter what you're craving, these New Orleans restaurants are some of the best that New Orleans has to offer. From Cajun dishes, breakfast, pizza, and all the seafood you can find, you won't be disappointed!