Are you looking for the best places to start your day and grab breakfast in Charleston, SC? We've got you covered!
When you think of a traditional Southern breakfast you probably think of chicken and waffles or biscuits and gravy. There are plenty of breakfast restaurants in Charleston that serve up these awesome classics! Many Charleston restaurants serve up excellent biscuits in particular.
Planning your trip to Charleston last minute?
Make sure to book your hotels and tours in Charleston in advance to ensure availability! The longer you wait, the more difficult it gets. Here are our top picks for your trip:
Top Tours And Experiences In Charleston:
Top picks for places to stay in Charleston:
However, if you want something a little lighter (and/or healthier) for breakfast, you can also find it in Charleston as well. From acai bowls to gluten-free crepes, there are some fun healthy options. Best of all, more and more restaurants are providing gluten-free, vegetarian, and vegan options!
Whether you're looking to start your day early or have a leisurely brunch with friends, you're sure to find the perfect spot for breakfast in Charleston.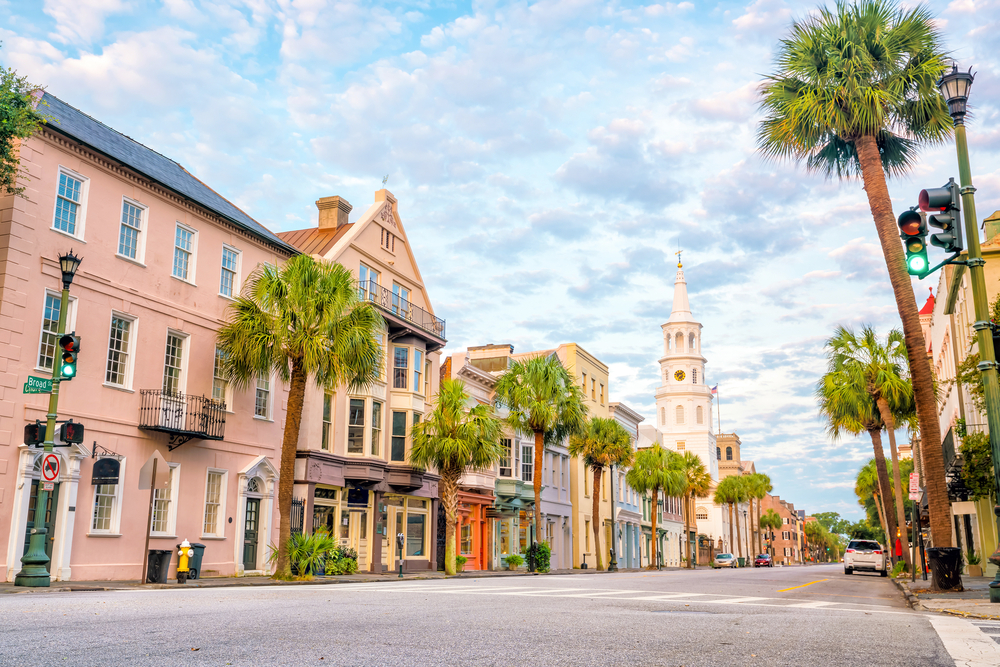 15 Best Places For Breakfast In Charleston SC
Toast All Day
If you are looking to start your day early before discovering all the best things to do in Charleston, you can swing by Toast All Day starting at 6 am. Popular amongst locals and tourists alike, Toast Dall Day is a great spot for breakfast in Charleston.
Toast All Day combines all of your Southern classic favorites, from New Orleans Beignets and Lowcountry surf and turf to biscuits and gravy.
Try the Irish-style corned beef and hash, or the shrimp and grits. Choose between the classic, Florentine, or spinach and oyster Eggs Benedict. Or try a poached egg over a crab cake.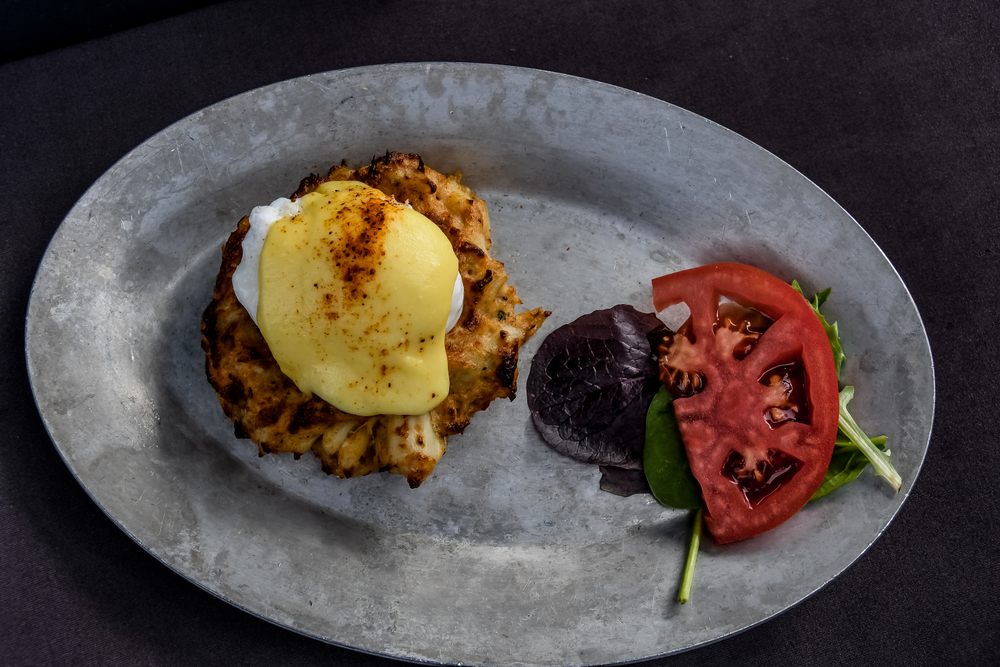 The Junction Kitchen & Provisions
This quaint little spot in Park Circle offers some of the best breakfast in Charleston, SC. The Junction is locally owned and operated, and they serve breakfast all day! They do brunch on the weekends, and it's a great place to meet up with friends over mimosas.
One of the Junction's most popular breakfast items is the Mexican hash, which is full of yummy cheese, cactus-braised pork, and jalapeno honey chutney. You also have to try one of their "Buzzed Doughnuts", which are loaded with coffee-rubbed bacon and an over-easy egg!
The coffee at the Junction is self-serve, and you can pick your own fun mug!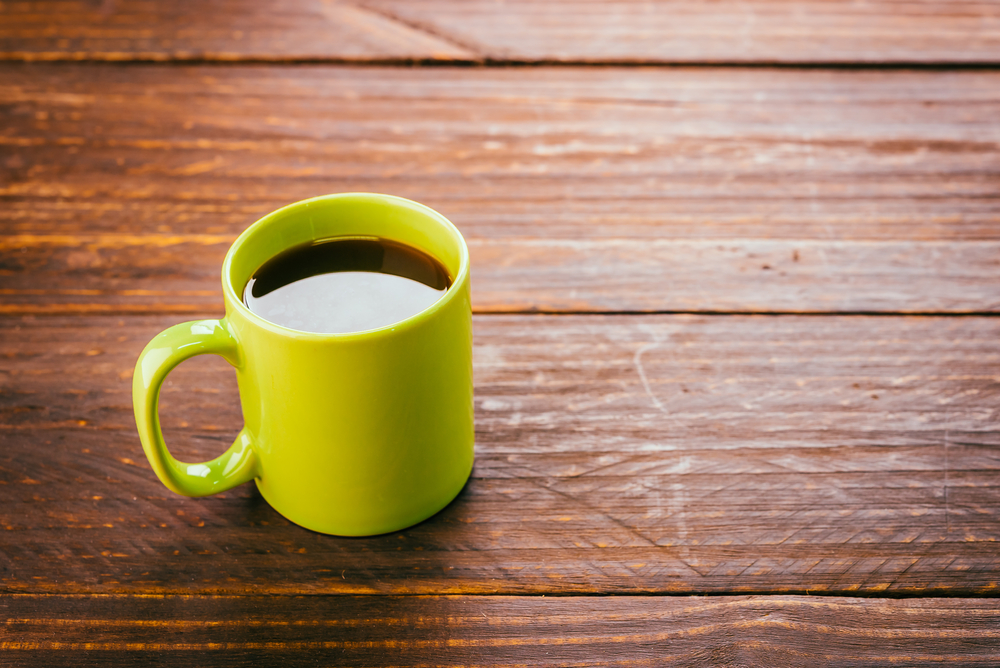 Gnome Cafe
For an excellent vegan breakfast in Charleston, make sure to try Gnome Cafe on President Street. Gnome Cafe specializes in plant-based breakfast and lunch dishes that don't sacrifice flavor for health benefits.
For breakfast, try the breakfast burrito with portabello mushrooms and a side of vegan cheesy grits. Or you can try a breakfast burrito with hemp sausage, which can be enjoyed by vegans, vegetarians, and carnivores alike.
Gnome Cafe also serves delicious caffeinated beverages with Stumptown Coffee beans.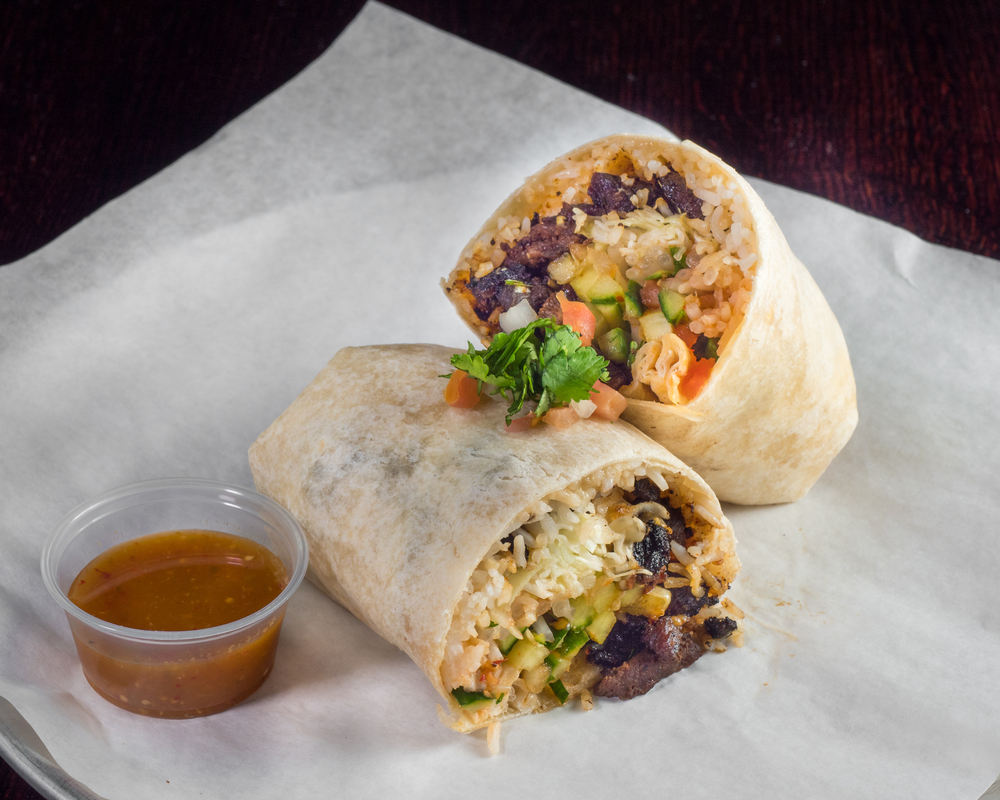 Big Bad Breakfast
Big Bad Breakfast was originally established in 2008 in Mississippi by Chef John Currence. Since then, they have spread across the South, from Florida to Tennessee. The location on Meeting Street serves up its signature Southern dishes for breakfast in Charleston.
Try one of the "Big Bad Specialties" like the Shrimp and Grits with rib-eye gravy or brandy-spiked French Toast. Or try a "Yard Work" breakfast skillet, full of veggies, eggs, and Swiss cheese. Choose from a delicious list of sides, including biscuits, hash cakes, toast, fresh fruit, or a single pancake.
Big Bad Breakfast in Charleston prides itself on being a great place to meet up, whether on vacation, before work, or on the way to school. They open bright and early so you can fuel up for the day!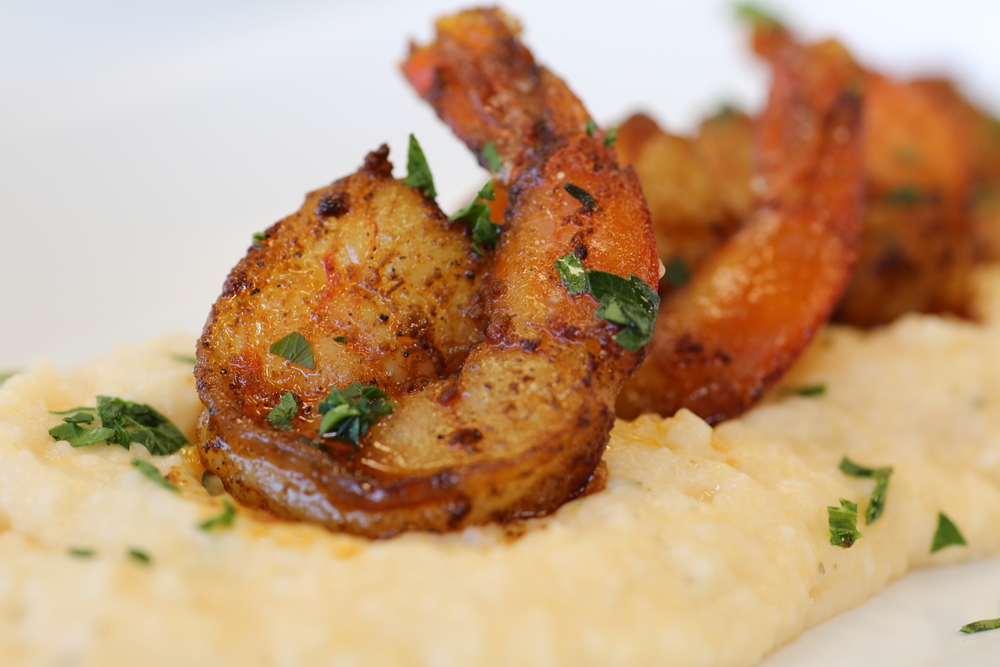 Early Bird Diner
For some delicious, traditional breakfast in West Ashley, head to the Early Bird Diner. Here classic breakfast dishes are served late into the afternoon. This locally owned and operated restaurant offers a quaint, local spot for breakfast in Charleston, SC.
One of the most popular dishes at Early Bird Diner is the pecan-fried chicken and waffles, served with honey mustard bbq sauce and syrup. Folks also love the shrimp and grits with tomato gravy!
At Early Bird Diner, you can order certain family-style dishes to go (which serve 4-6 people). These include both the chicken and waffles and the shrimp and grits. Order breakfast to go and enjoy it at your Charleston vacation rental.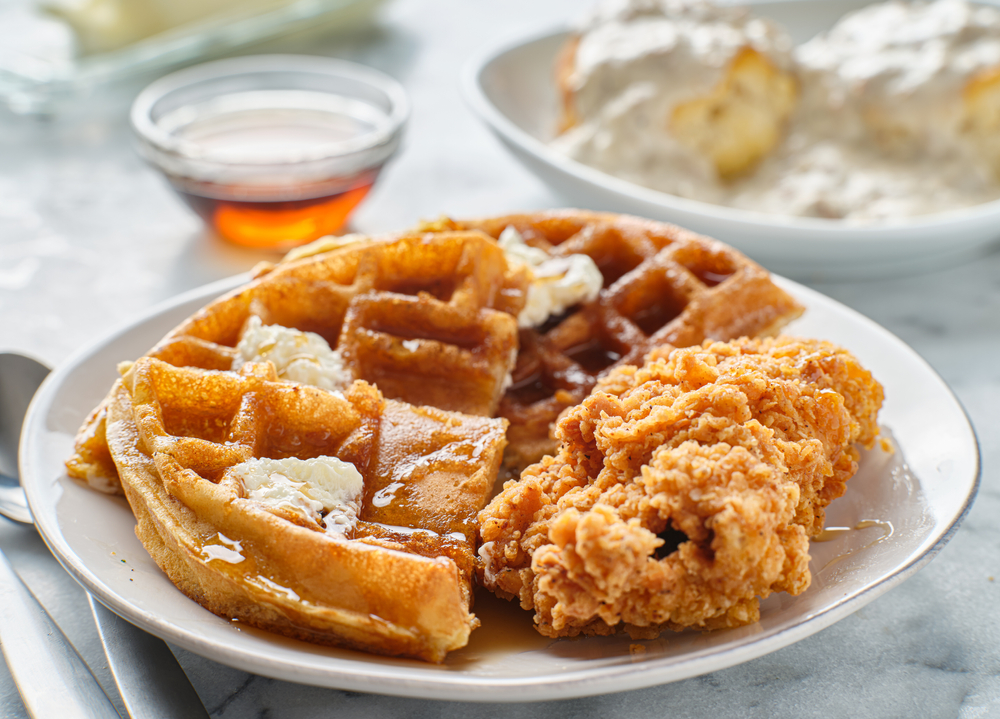 Maple Street Biscuit Company James Island
Since its inception in 2012, Maple Street Biscuit Company has expanded throughout the South, including to James Island in South Carolina. As its name suggests, Maple Street Biscuit Company offers some of the best biscuits for breakfast in Charleston.
The biscuits are made from scratch every day. Of course, you'll have to try the chicken and biscuits while you're there! People also love the "Squawking Goat", which includes fried chicken, goat cheese, and pepper jelly on a biscuit sandwich.
Maple Street Biscuit Company also produces its own coffee, with its roasting house in Florida. Maple Street Coffee roasts include "Dark Bark" and "Light Amber".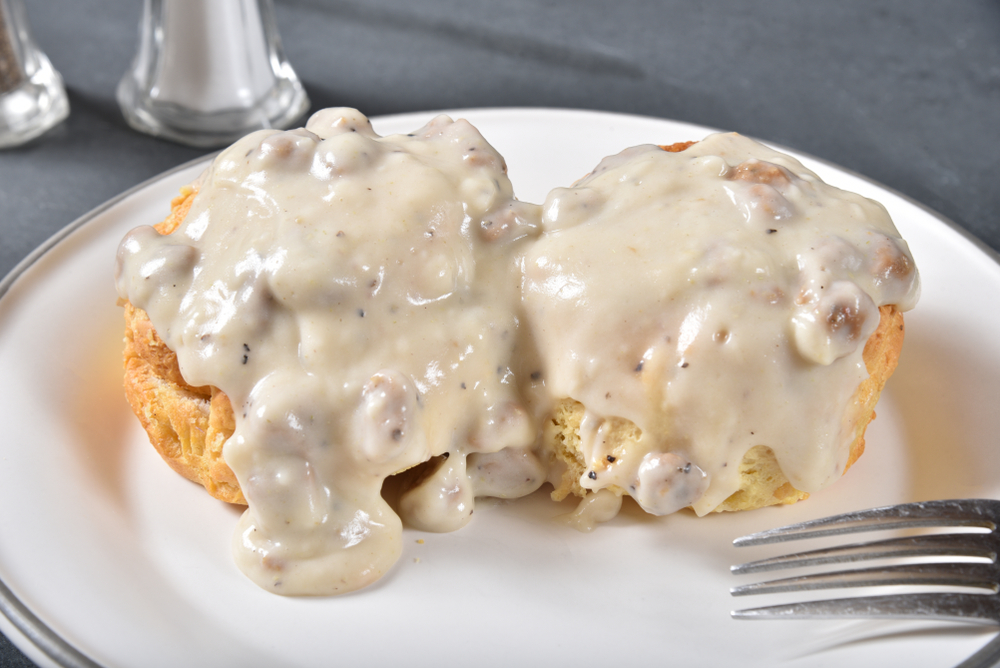 The Obstinate Daughter
This popular Charleston brunch spot was named after a political cartoon that depicted "Miss Carolina Sullivan, one of the obstinate daughters of America, 1776". Serving up American foods in a country-chic interior, the Obstinate Daughter has one of the best brunches on Sullivan's Island.
If you want the breakfast part of brunch, the Obstinate Daughter offers a quiche of the day, a breakfast sandwich, and the OD skillet, full of veggies and chorizo. Or try one of their delicious salads.
However, the Obstinate Daughter is also known for their flatbread pizzas. Try the "The Old Danger", topped with pancetta, egg, scallion, white sauce, mozzarella, and parmesan.
The Obstinate Daughter partners with many local farms and uses fresh ingredients and products! You may go there for breakfast in Charleston, but you might come back for lunch and dinner since they're one of the best restaurants in Charleston!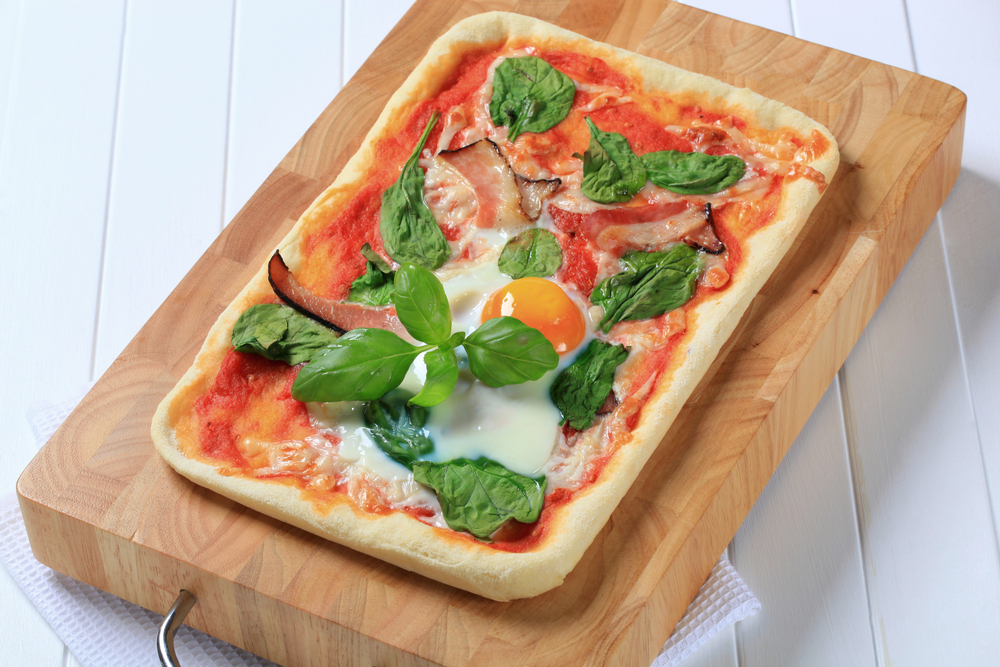 Another Broken Egg Cafe
Another Broken Egg Cafe is a popular spot for breakfast in Charleston, SC. This casual chain restaurant has an extensive breakfast and brunch menu, as well as excellent brunch cocktails.
However, best of all they have an extensive gluten-friendly menu! If you're looking for a gluten-free breakfast in Charleston, try Another Broken Egg Cafe.
For gluten-friendly pancakes, you can choose from traditional, "Bourbon Street", or Lemon Blueberry Goat Cheese pancakes, which all come with eggs and your choice of a variety of sausages. There are also many types of omelets, which come with gluten-friendly toast.
Another Broken Egg Cafe serves up all your go-to brunch cocktails, including mimosas, Bloody Marys, and even spiked coffees.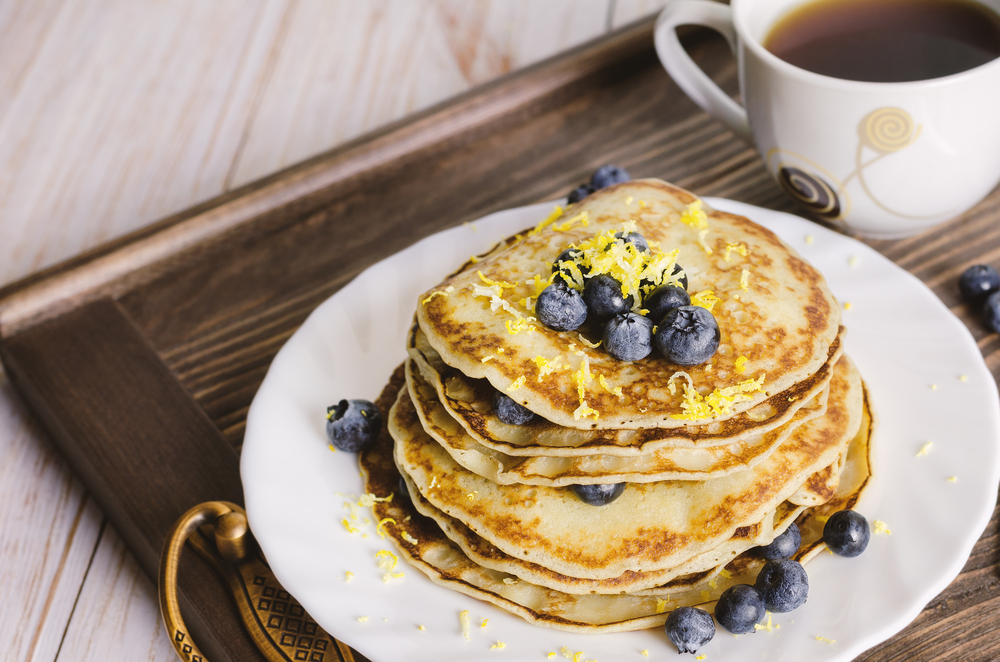 Beech
If you're looking for a healthy breakfast in Charleston (because let's face it, most Southern breakfast foods aren't the healthiest) head to Beech.
Open for breakfast, lunch, and dinner, this healthy spot is a great place to swing by for something quick and nourishing to fuel your busy day.
For breakfast, try their Basil Sunshine smoothie, full of pineapple, mango, lemon, coconut water, agave, and basil. Or try one of Beech's many Acai bowls, with options including berries, bananas, and almond or peanut butter.
Beech has several Charleston locations, including Daniel Island and James Island. If you're looking for a healthy bite to eat for breakfast in downtown Charleston, they have a location there too!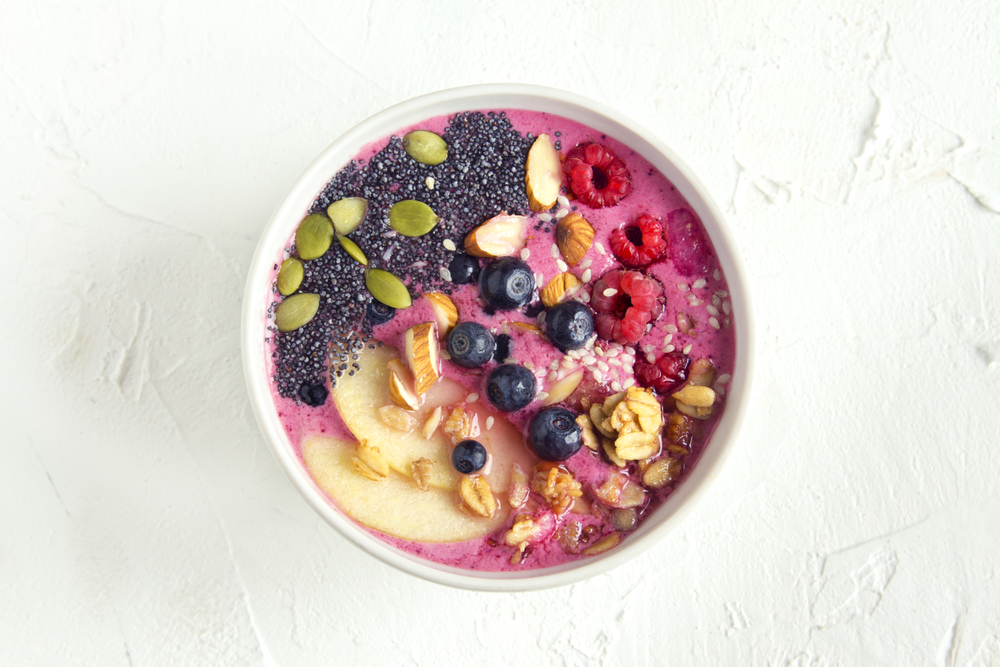 Millers All Day
If you're looking for some of the best pancakes in Charleston, try Millers All Day. As the name implies, it's a place where you can have breakfast in Charleston all day.
Millers All Day takes great pride in their grains, creating their "Unicorn Grits and Cornmeal". Try the biscuits and gravy, or the shrimp and grits. They also make awesome pastries; their cinnamon rolls are particularly good!
And yes, Millers' awesome pancakes are made with cornmeal too, which gives them a lightness and slight crunchiness. A small stack is served with real maples syrup and blueberries on the side.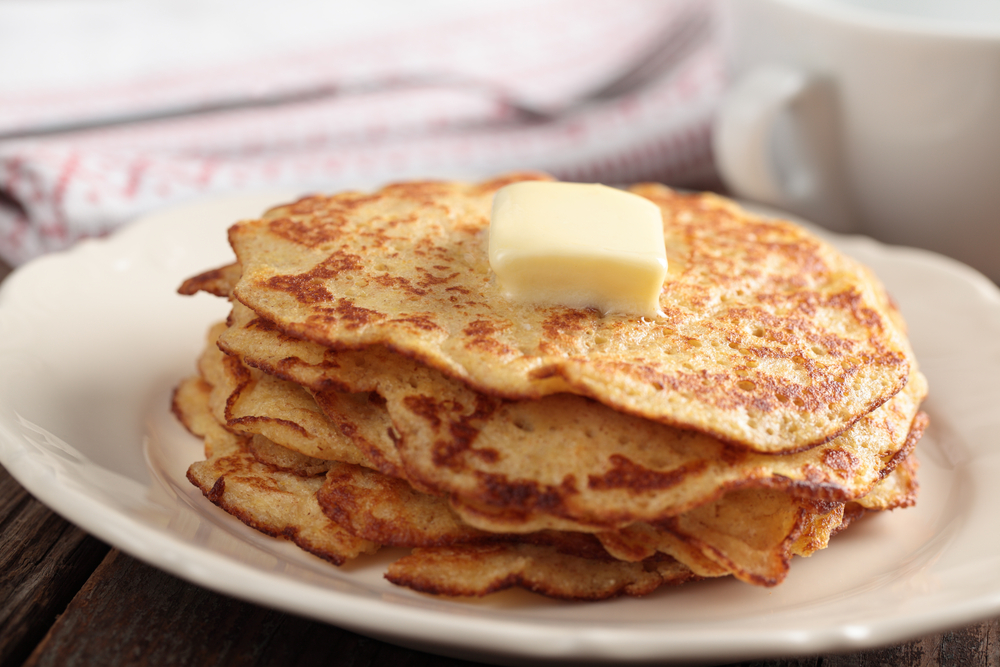 Mercantile & Mash
Located within the historic Cigar Factory, Mercantile & Mash offers a unique breakfast in Charleston. Swing by for a quick cup of coffee and a cinnamon roll, or sit down for a delicious brunch. Breakfast is served all day at Mercantile & Mash!
Some favorite brunch menus at Mercantile & Mash include the avocado toast, which is served with onion relish and toasted pumpkin seeds, and the huevos rancheros wrap.
If you're on the go, order a chai tea latte to go and make sure to try one of the baked goods, which are made in-house.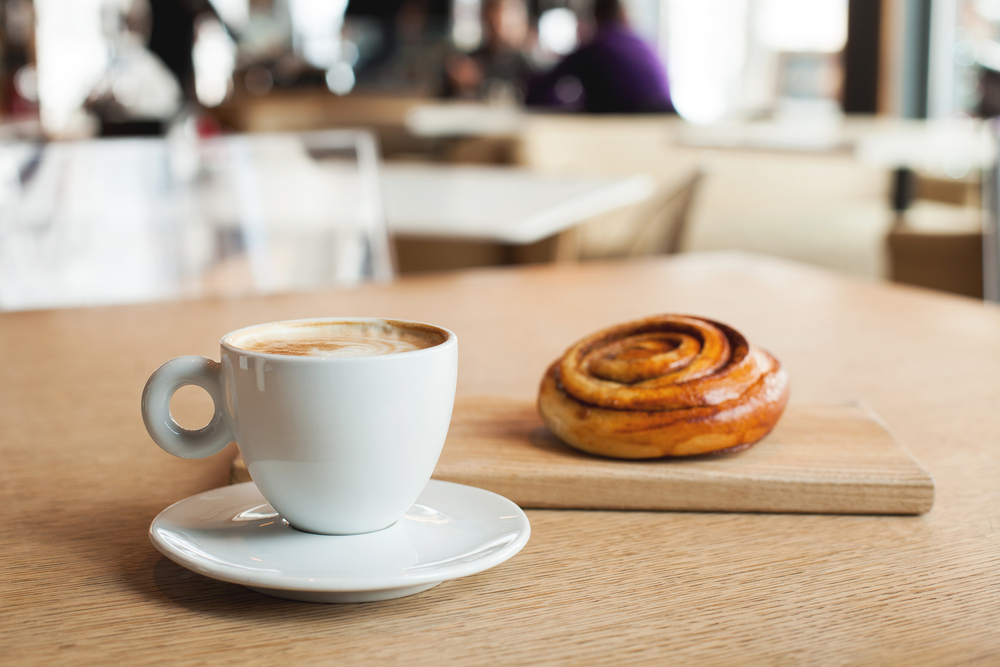 Callie's Hot Little Biscuit
If you're looking for a true Southern classic for breakfast in Charleston, you have to try Callie's Hot Little Biscuit. Located on both King Street and Meeting Street, plus with a special-event food truck, Callie's Hot Little Biscuit serves up this beloved breakfast staple around town.
Try a biscuit sandwich with sausage, egg, and pimento cheese! Or try a biscuit with one of Callie's excellent whipped kinds of butter or jams, like the peach basil jam.
If you enjoy your biscuits, Callie's offers their biscuit mixes so you can try to make your own.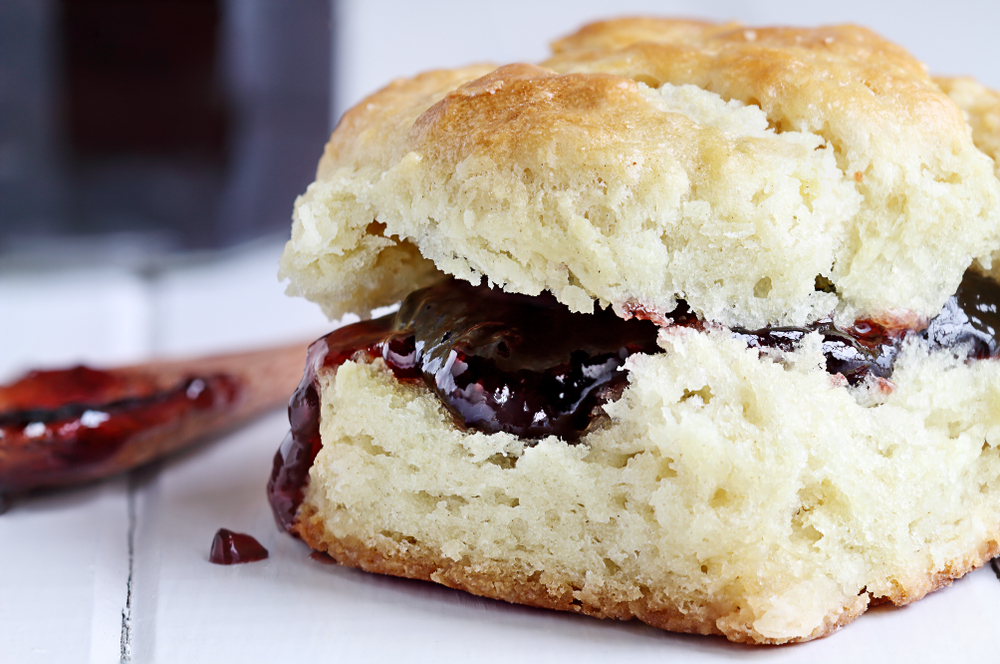 Daps Breakfast & Imbibe
Daps Breakfast & Imbibe is another of the great locally-owned restaurants at which to get breakfast in Charleston. This hip, local spot also offers some of the most unique pancakes in Charleston.
If you go to Daps, you have to try the Fruity Pebble Pancakes, in which the cereal is mixed into the batter. They are huge, fluffy, and sure to please the sweet tooths out there!
Daps also serves a variety of delicious hash options, including spinach and mushroom, or even poutine. Hashes can be ordered in either a half or full size.
The "Imbibe" section of the name includes both caffeinated and alcoholic drinks. Daps cans their own mimosas (but they can be ordered on tap as well)!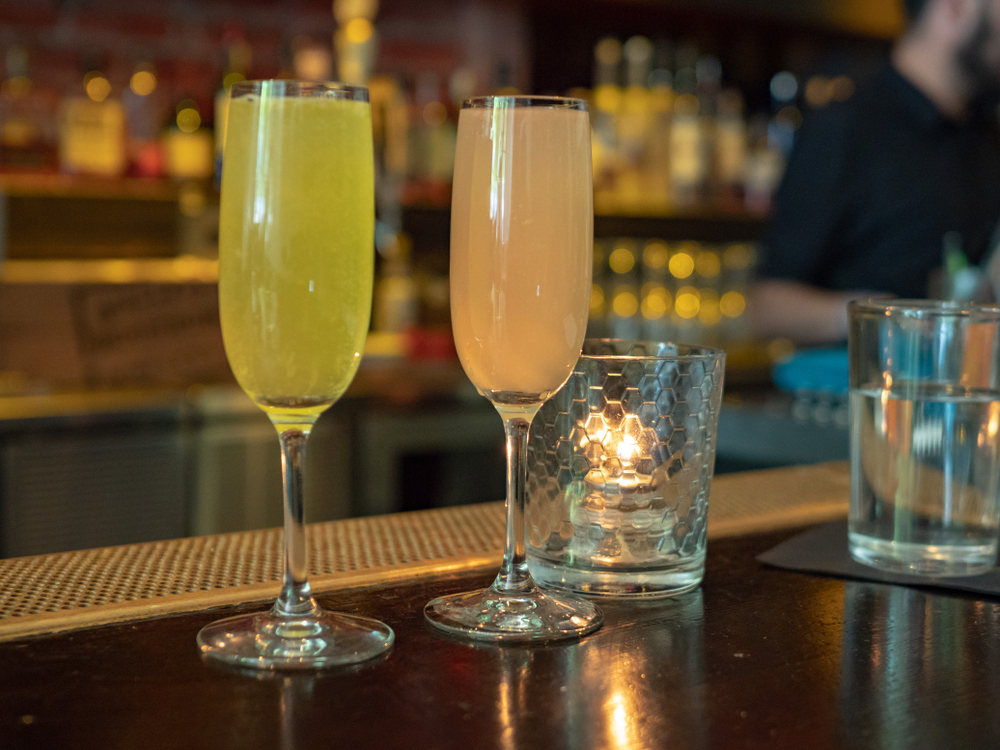 Breizh Pan Crepes
This cozy French restaurant serves up some of the best crepes for breakfast in Charleston. With French pop music playing in the background and Breizh pan Crepes makes traditional Brittany-style crepes using Buckwheat flour.
Choose from both sweet and savory crepe options. Folks love the classic pairing of banana and Nutella, as well as La Roscoff, made with homemade lemon curd.
If you're looking for another breakfast restaurant in Charleston with plenty of gluten-free menu items, Breizh pan Crepes is another great option! Try their signature Crepes du Chef, which is full of greens, pine nuts, tomatoes, goat cheese, smoked salmon, and topped with a balsamic glaze.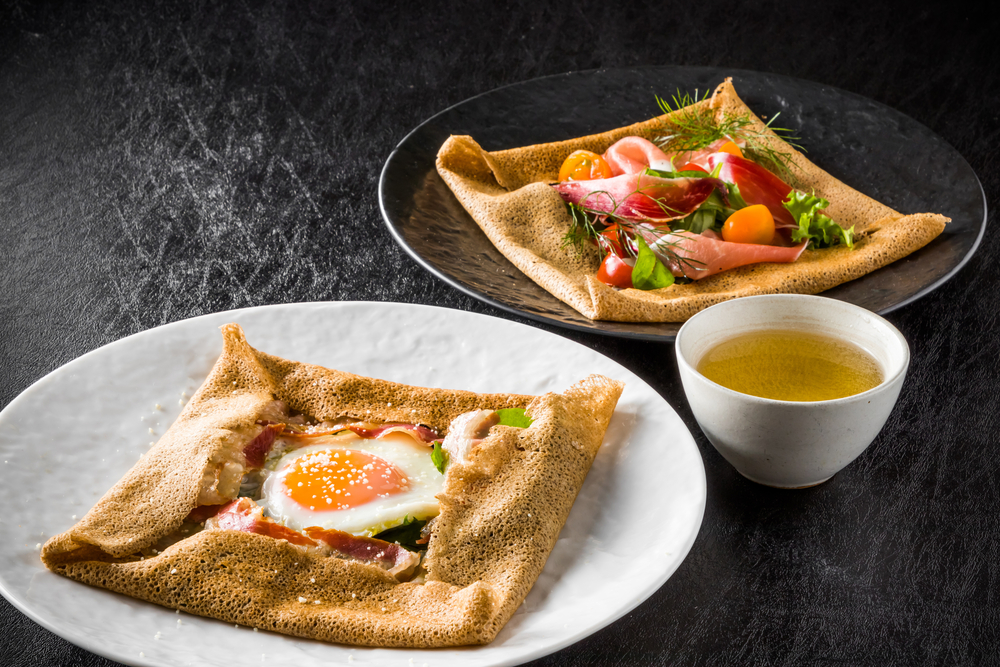 Sunflower Cafe
With its bright yellow exterior, Sunflower Cafe is sure to put a smile on your face before you even step inside! Sunflower Cafe is a charming, family-owned breakfast restaurant in Charleston.
Go classic with their Sunflower Cafe Breakfast Club Special, which comes with two eggs, grits or potatoes, sliced tomatoes, bacon or sausage, and a biscuit. Choose from various delicious Eggs Benedict options, like the spicy sausage. Or go sweet and order pecan waffles or sweet potato pancakes, topped with powdered sugar.
If you want to go where the locals get breakfast in Charleston, you'll probably meet some of the regulars at Sunflower Cafe!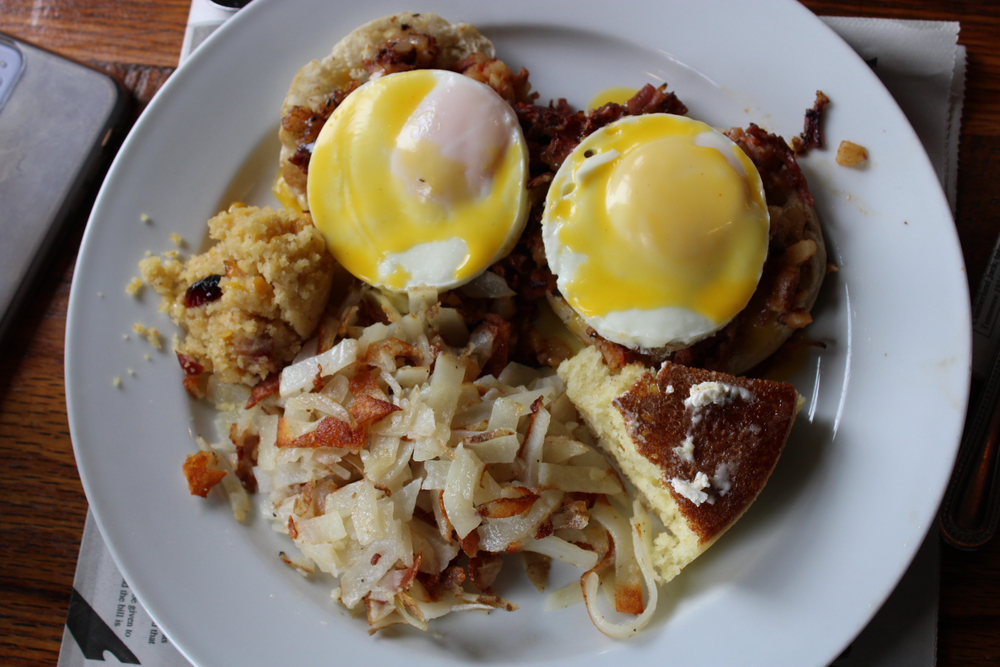 We hope this list of breakfast restaurants in Charleston has made your mouth water! With so many awesome places to eat breakfast in Charleston, you won't have a problem finding a place that suits everyone's tastes and dietary restrictions.