Are you looking for the best seafood in Savannah? You have come to the right place because Savannah is an amazing city that is known for its yummy seafood selection. You will find a variety of different types of restaurants in Savannah from swanky rooftop bars to cute diners serving up classic southern dishes.
Keep your eye out for some of the most popular dishes in Savannah. This includes shrimp and grits, seafood platters on the half shell, a creamy cup of sea crap soup, and raw oysters in Savannah GA are always a must. Come hungry and be ready to indulge in the flavorful dishes that Savannah is so famous for.
Plus, finding your way around Savannah is a breeze and you should be able to easily navigate your way through the different neighborhoods. Try grabbing at least one meal on the river street you will love the whole vibe of the Savannah River historic district.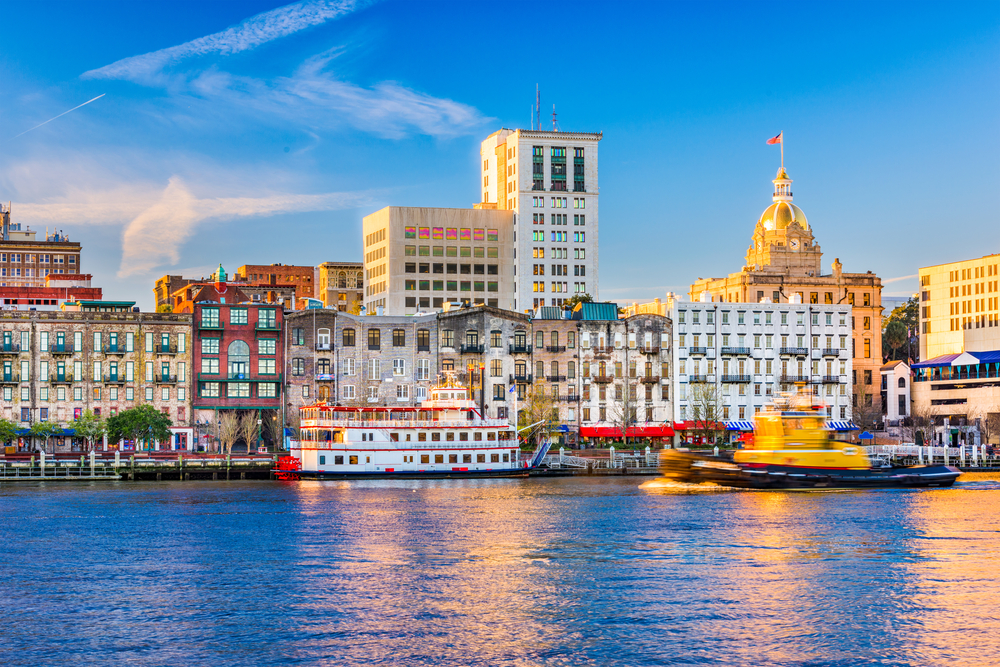 10 Best Seafood Restaurants in Savannah GA You Must Visit!
Chive Sea Bar & Lounge
First up for the best savannah seafood restaurants is the Chive! This is a fun place that specializes in a fusion of Asian and Southern seafood dishes in a super cute 1920s-themed restaurant. You can order anything here from yummy lobster to she-crab soup.
People love ordering the cutting board to start. It is a hip charcuterie board with fancy cheeses, olives, fruit, and fresh local honey. Or you can take your pick from the raw bar, the tuna ceviche is served with fresh fruit, slices of avocado, seaweed salad, mint, and cilantro creating the ultimate flavor palate.
You can also order fresh salmon, striped bass, flounder, and the catch of the day. They do have a few other options such as lamb chops and a refreshing mango and walnut salad on the menu. You are going to love dining at this laid-back but trendy seafood restaurant in Savannah!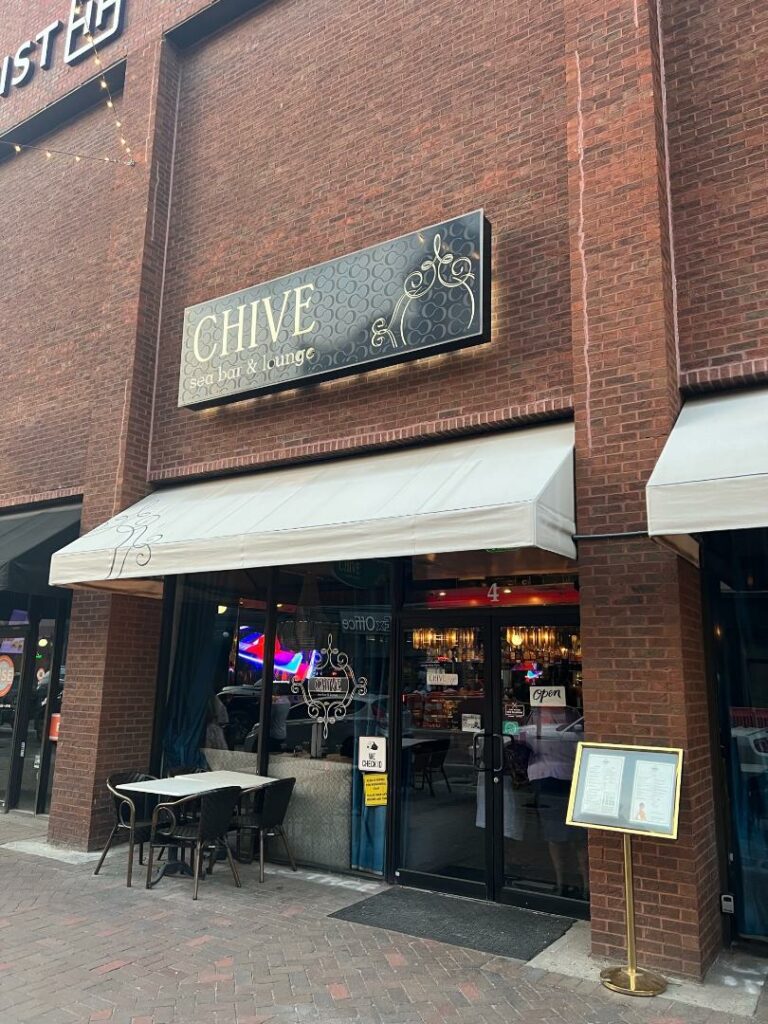 River House Seafood
The River House Seafood is known to have some of the best shrimp and grits in Savannah. They also have other southern staples like fried green tomatoes, lump crab cakes, or creamy crab dip for starters. For an entree try the pecan bourbon salmon, red snapper on risotto, or the shrimp and lobster roll sandwich.
Wash it all down with a slice of homemade peach cobbler and the signature Savannah smash cocktail. Plus, they are a family-friendly restaurant inside an old 18th-century factory. You will love visiting River House Seafood. They are one of the best seafood restaurants in Savannah with a view of the riverside.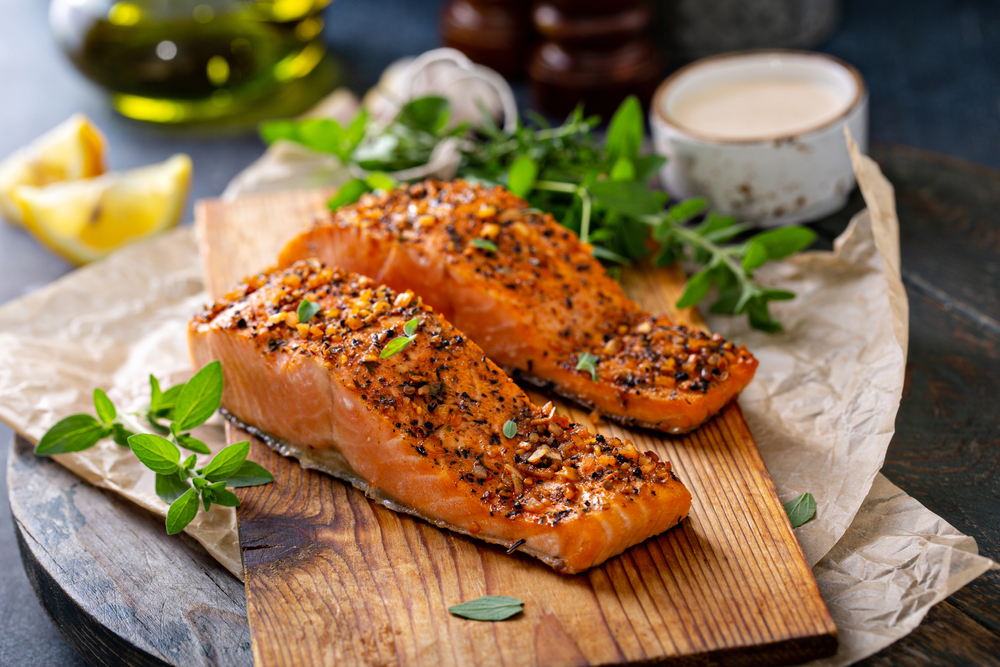 The Grey
Up next is The Grey. This is a laid-back country-chic restaurant inside the old Greyhouse bus station that was in use during the 1930s. They love using locally sourced ingredients and always have the freshest menu. You can find comfort dishes like pot roast, grilled pork, and whole fish. Or try something a bit different like duck pumpkin soup.
The grey is central and located in the historic part of Savannah, where there is so much going on. If you are looking for a fun night out you are going to love the vibes at The Grey, it is one of the best places for seafood in Savannah GA!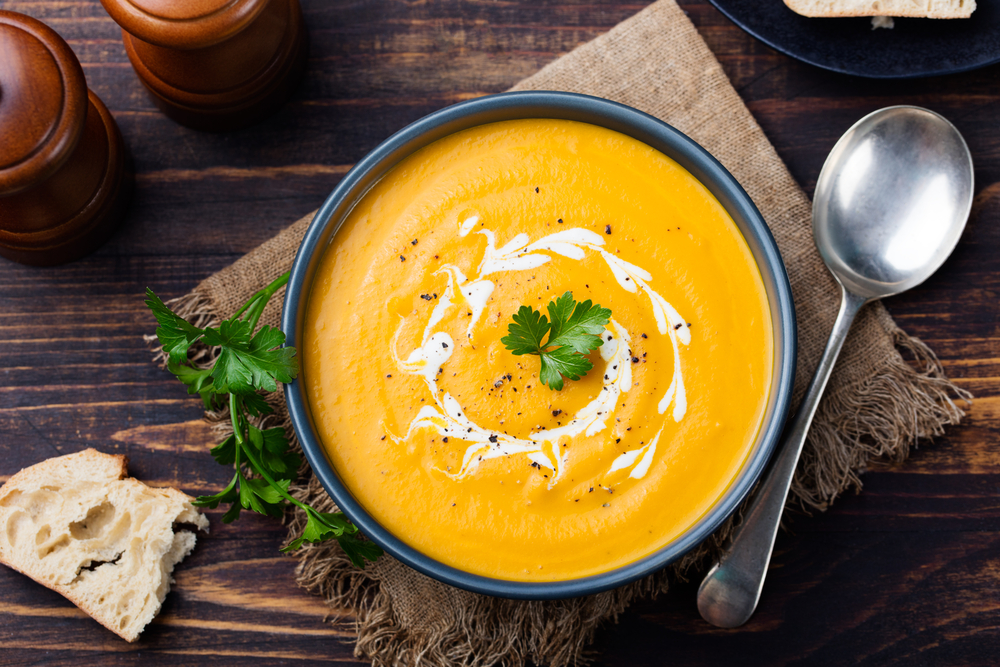 Juicy Seafood
Juicy Seafood is more than just dinner out, it is a whole experience. Here they specialize in cajun-style seafood boils. How a boil-bag works are you order your type of seafood. Pick from a large variety of crab legs, shrimp, clams, and mussels for your protein part of the bag.
Then do your add-ons like potatoes, corn on the cob, and sausage. After you have all of that figured out you picked if you want it spicy or mild. Then they will wrap it all up in a bag for you and steam it in lemon butter.
You can also order a few dishes off the menu that are not in the bag. Like fried seafood, raw oysters, and chicken wings. Inside is decorated like an old crab shake with super wooden fixtures. With signatures left from people from all over the world on the walls! You are going to love trying all the local seafood in Savannah at Juicy Seafood!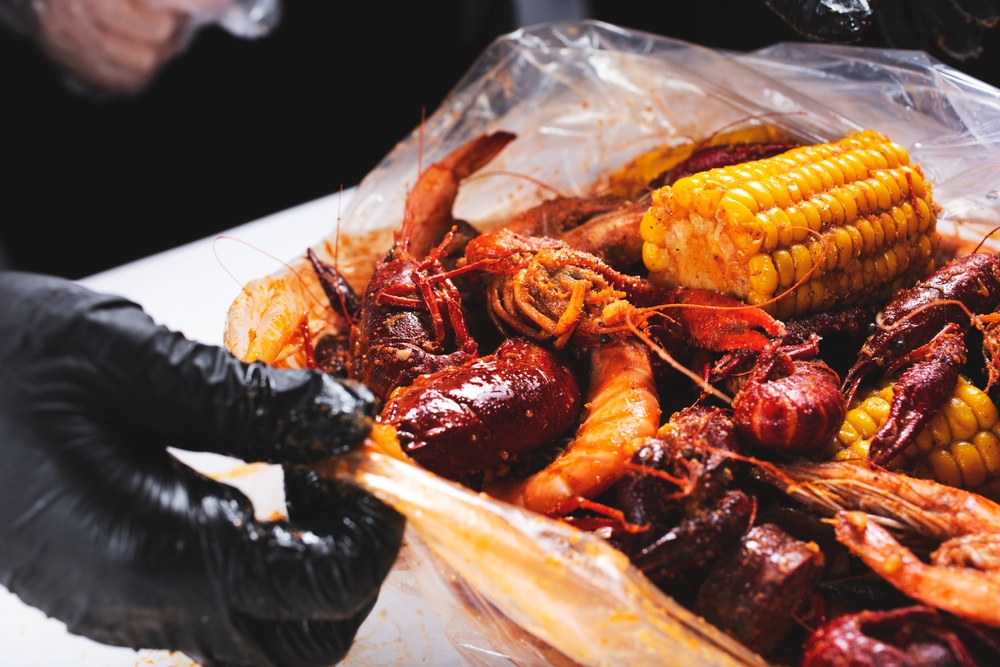 Shrimp Factory
If you are searching for the best shrimp restaurant in Savannah, The Shrimp Factory is exactly what you need. Everything they serve here is sourced from local waters and cooked fresh. You will find them in the heart of the Savannahs river street seafood restaurants in a beautifully restored building.
For starters take your pick from the classic shrimp cocktails, or spice it up a bit with a firecracker shrimp plate. For a hearty meal, you can order the shrimp and sausage creole or go with a fish fry platter. And for all the classic shrimp lovers out there order an LB of streamed shrimp with garlic butter and cocktail sauce.
Plan to visit the Shrimp Factory for supper on Friday or Saturday night, you will be able to enjoy the live music show. Or stop by anytime for lunch or dinner from 11 am to 10 pm. This is such a fun night out for a date night or a memorable family dinner.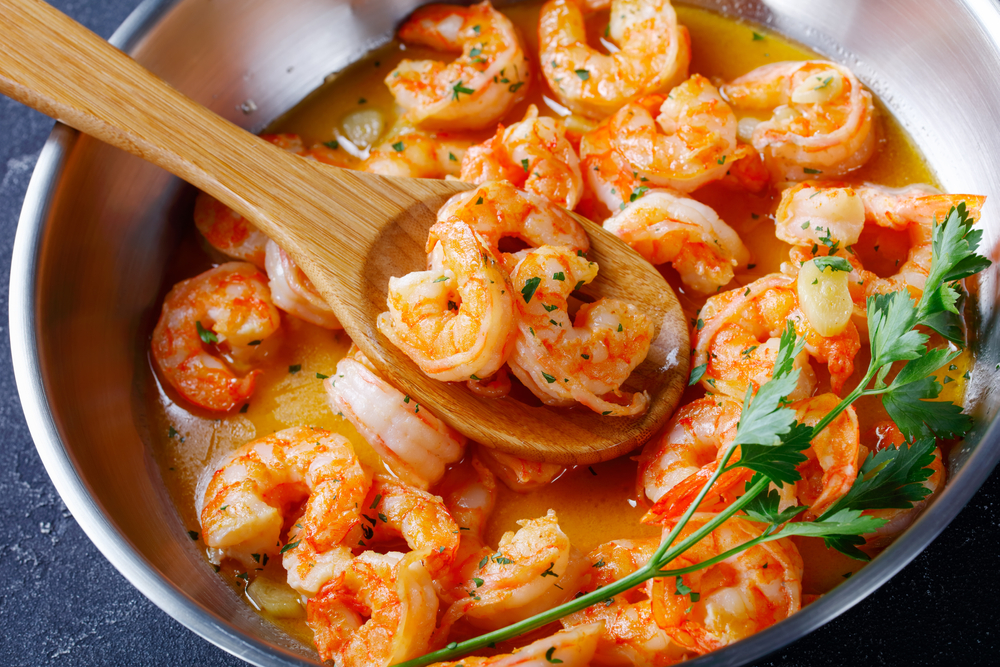 Shabazz
Shabazz has been around since the 1980s and has become even more popular after appearing on Netflix's Fresh, Fried, & Cripsy show. When you pull up Shabazz you will see a small take-out window where you place your order. They only serve white fish for their fried selection. You can pick from sandwiches, and platters, or grab a few fish sticks.
They also have crab cakes, fried shrimp platters, and even a few beef burger choices. Do not forget to try the hot sauce as well. Wash it all down with their signature Malika juice or a piece of homemade pie.
There is only outdoor seating with picnic tables, many people order online beforehand and bring it back to their Savannah accommodation, or eat it right on the spot! Stop by Monday thru Saturday so you can grab yourself some of the best seafood in Savannah from 12 to 7:30 pm.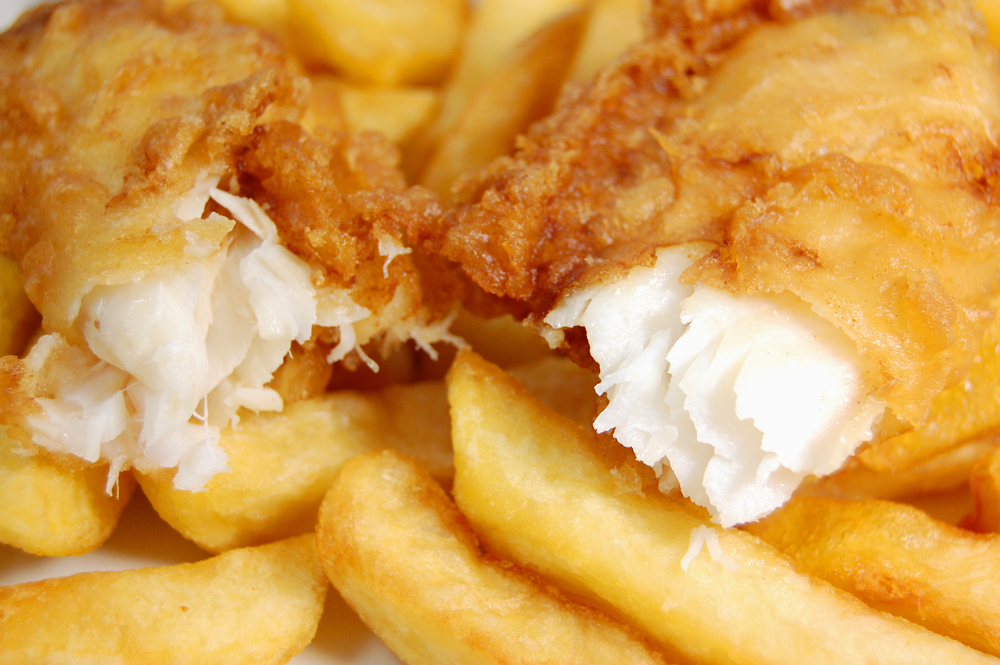 a.LURE
A. Lure is a great place to head to if you are looking to enjoy some surf and turf while in Savannah. They are also located in the historic district and specialize in contemporary southern dishes with a fancy twist.
One of the specialties of a.LURE is their famous rabbit ravioli and the Sapelo Island Clams. The clams come all mixed together with smoked bacon, peppers, onions, and tomatoes, lemons, in a yummy white wine garlic butter sauce. They also have amazing land food too, not just seafood. Try the braised pork shank for a juicy and tender cut of meat.
The menu does change along with what is fresh and available. Be sure to check out the cocktail list as well, it is crafted to match the current dinner menu.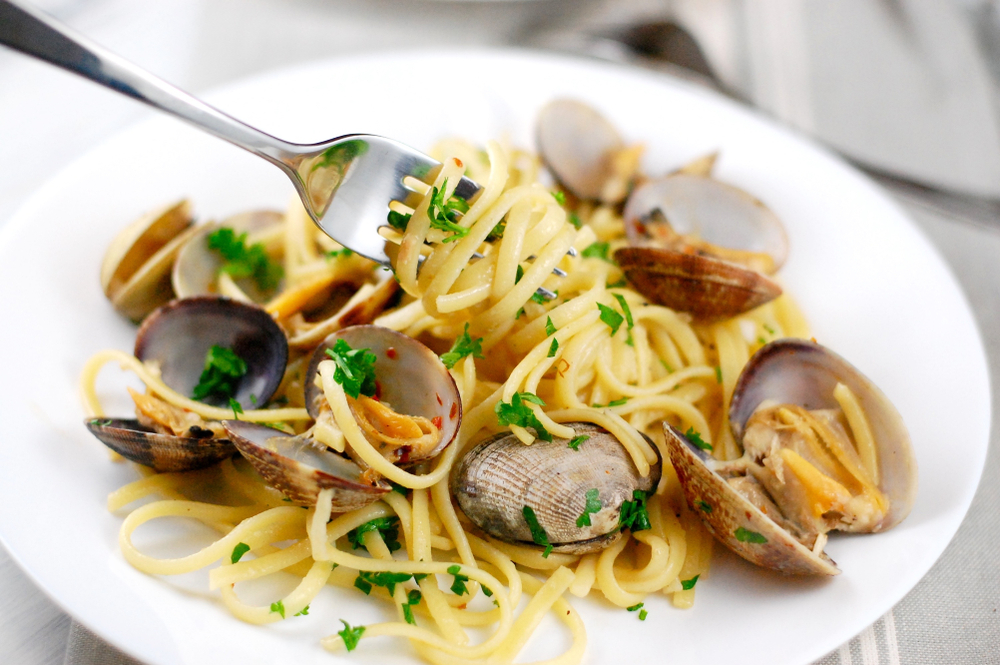 The Wyld Dock Bar
The Wyld Dock Bar is off the beaten path and one of the best-hidden gems when it comes to River Street seafood restaurants. You will find them out in a marshy area with beautiful views of the water. You can arrive in your car, or pull your boat right on up to the docks.
The menu at Wyld changes all the time and they try to source local and fresh food. You can expect them to have fun items on the menu like fish tacos, crab soup, crispy shrimp, and some type of homemade pie on the menu.
You never have to make a reservation, but they do ask if you are planning on coming in with a big party give them a call before to let them know. Doors open every day at noon and stay open until around 9 pm. Try to plan to be there a little before sunset if you wanted to ensure that you will get a seat and watch the sun go down.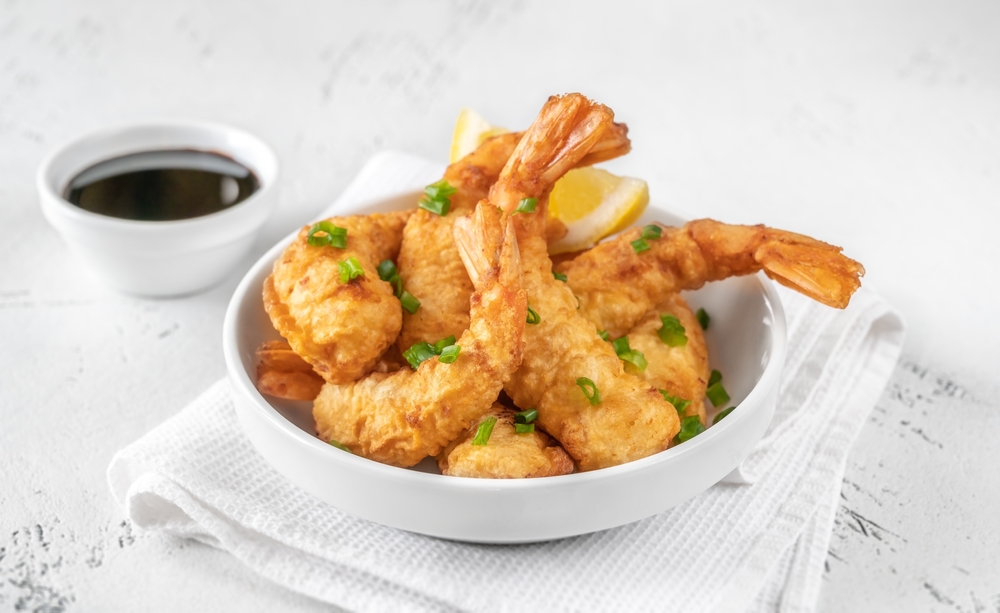 Ole Time's Country Buffet Savannah
Sometimes you need to treat yourself to all-you-can-eat seafood in Savannah. At Ole Time Buffet you can do just that. You can find any type of seafood here, fresh, broiled, fried, raw oysters, and an ample supply of sides. Locals rave about the fried chicken, ribs, greens and beans, fried okra, and the big dessert table.
The prices are very reasonable for the amount of food that is available to you, and they have a fill a to-go box up and charge by the pound if you wanted to skip the buffet and take it to go. The County Buffett can accommodate big parties and has such a large variety of food that everyone will be happy.
You may want to plan a relaxing day walking off your meals at one of the many museums in Savannah after eating all the yummy comfort food at the Ole Time Country Buffet!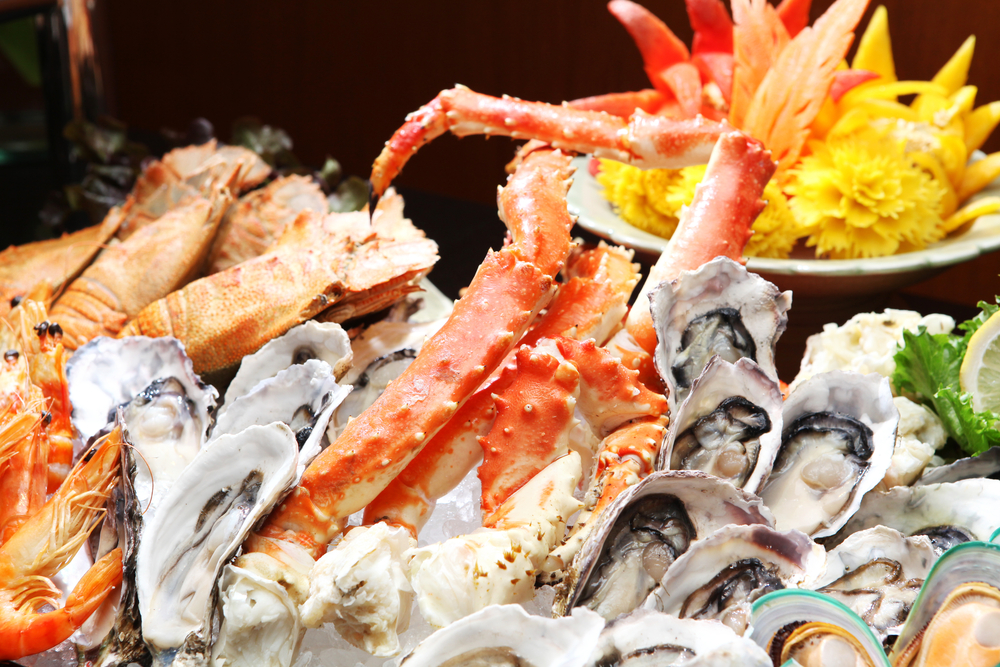 The Old Pink House
Up next is the beautiful Old Pink House which is easily in one of the prettiest parts of town to capture the perfect Instagram photo. This historic home in Savannah was originally built as a bank back in the 1770s. Since 1992 the first two stories of the home are a part of the restaurant and the vaults downstairs have been turned into a tavern with live music almost every night.
They are open for lunch and dinner and the menu is full of classic southern dishes with a twist. Try the southern sushi. It consists of smoked salmon rolled up with grits to look like a sushi roll with coconut-encrusted nori on the top. You can also order seared crab cakes, cornbread with calms encrusted, or jalapeno mac and cheese.
On the lighter side of things, The Old Pink House has plenty of greens to choose from. Including a fresh strawberry arugula salad, and a famous iceberg with the blue cheese option. And for your entree take a look at sauteed shrimp and scallops served with fettuccine noodles. It is a crowd-pleaser and will solve your question about where to eat seafood in Savannah!