If you're looking for the best museums in Savannah, Georgia, then you've come to the right place! Savannah is one of our favorite cities in Georgia to explore. Not only is it the oldest city in Georgia, but it's also one of the prettiest cities in the South. You'll find that Savannah is full of things to do.
Planning your trip to Savannah last minute?
Make sure to book ahead! Hotels and tours often sell out the closer you get to your trip. Here are our top picks for Savannah!
Top Experiences And Tours In Savannah:
Top Hotels In Savannah:
We've been to Savannah several times, possibly more than any other city in Georgia! That means we have done and seen just about everything there is to do and see in Savannah. During all of our visits, we've found that one of our favorite things to do is to explore the different Savannah Georgia museums.
The museums in Savannah range in a wide variety of topics. You'll find history museums in Savannah, art museums, and plenty of historic house museums. No matter what you're interested in, we feel confident you'll find a museum in Savannah that interests you. On this list, we've tried to include a little bit of everything that this charming Georgia city has to offer.
Something to keep in mind when exploring Savannah Georgia museums is the city's history. Savannah is one of the oldest cities in the south. That means that at one point, slavery was a large part of the city. A few of the house museums in Savannah still have the original quarters where enslaved people were forced to live. If you choose to visit these house museums, please be respectful of their past occupants. It's also something to keep in mind if you prefer not to visit those types of places.
So, with all of that in mind, let's take a look at the 12 best museums in Savannah Georgia!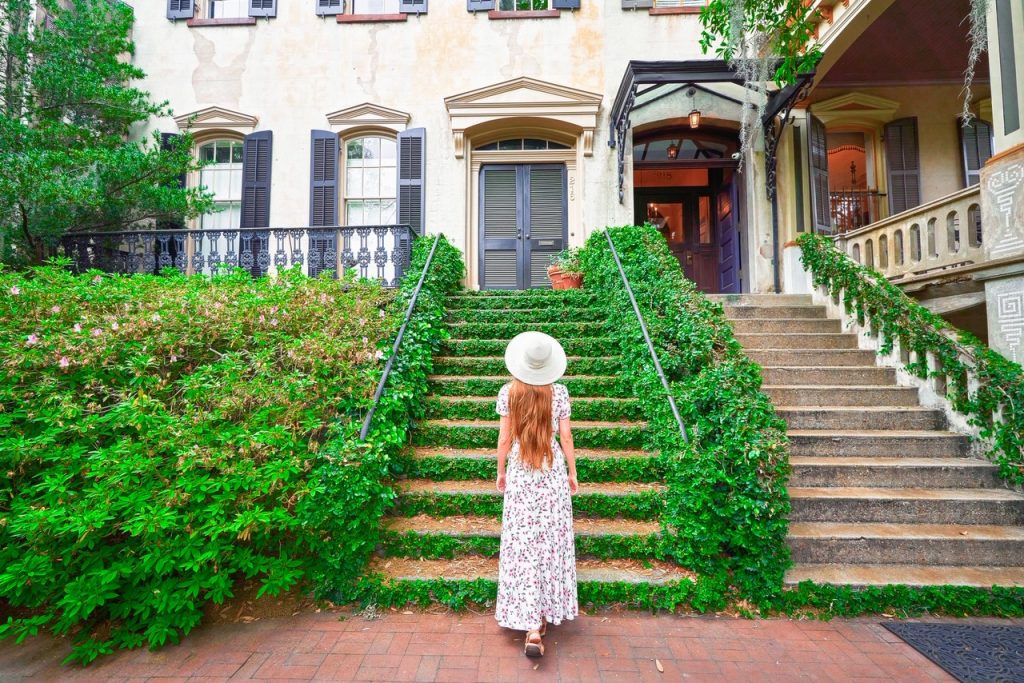 12 Best Museums In Savannah You Must Visit
Mercer Williams House Museum
One of the best places to visit in Savannah is hands down the Mercer Williams House. The Mercer Williams House is located on the southwest block of Monterey Square. Monterey Square is one of the many stunning beautiful city squares that looks more like a park. These squares are also pretty popular photography spots in Savannah. Construction on this family mansion began in 1860. However, due to the Civil War, construction was halted and not completed until 1868. Despite its name, no one in the Mercer family ever actually lived in the completed mansion.
It is now one of the most visited history museums in Savannah. Not only does it have stunning architecture, but it also has a pretty interesting past. It changed hands several times and has seen a number of famous people walk through its doors, like Jacqueline Kennedy Onassis. The historic home was also the site of a notorious murder! This unique history museum in Savannah GA is open daily with scheduled tour times. Tickets for the guided tour are $12.50 for adults and children get in free! If you're looking for one of the best museums in Savannah, the Mercer Williams House is a great choice!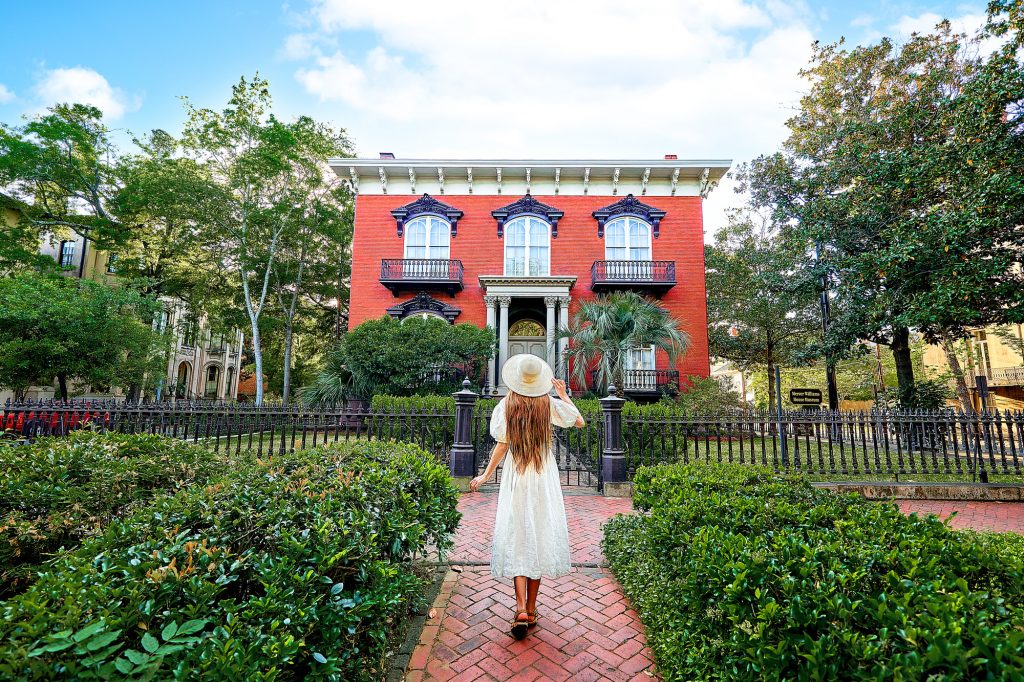 American Prohibition Museum
There was a weird period in history when the United States decided to outlaw alcohol. For 13 years, from 1920 to 1933, there was a Constitutional ban on all things alcohol. That meant that no matter where you were in the US, you could buy or sell any alcoholic beverages. This unique time period is now referred to as the Prohibition Era.
If you want to learn all about this time period in American history, then you'll want to check out the American Prohibition Museum. This history museum in Savannah GA is actually the only Prohibition museum in the US! The museum takes you through the decades before Prohibition that lead up to it, the Prohibition Era itself, and how the era eventually ended.
You'll learn about the ways of bootlegging, the rise in homemade liquors like moonshine, and how it all affected American culture. The museum even features an authentic speakeasy where you can sample period-accurate drink recipes. You can also take a cocktail, whiskey, and tequila tasting class. Tickets for the museum start at $16. However, there are a variety of different ticket packages to choose from. It is open daily, but the Speakeasy is closed on Sundays.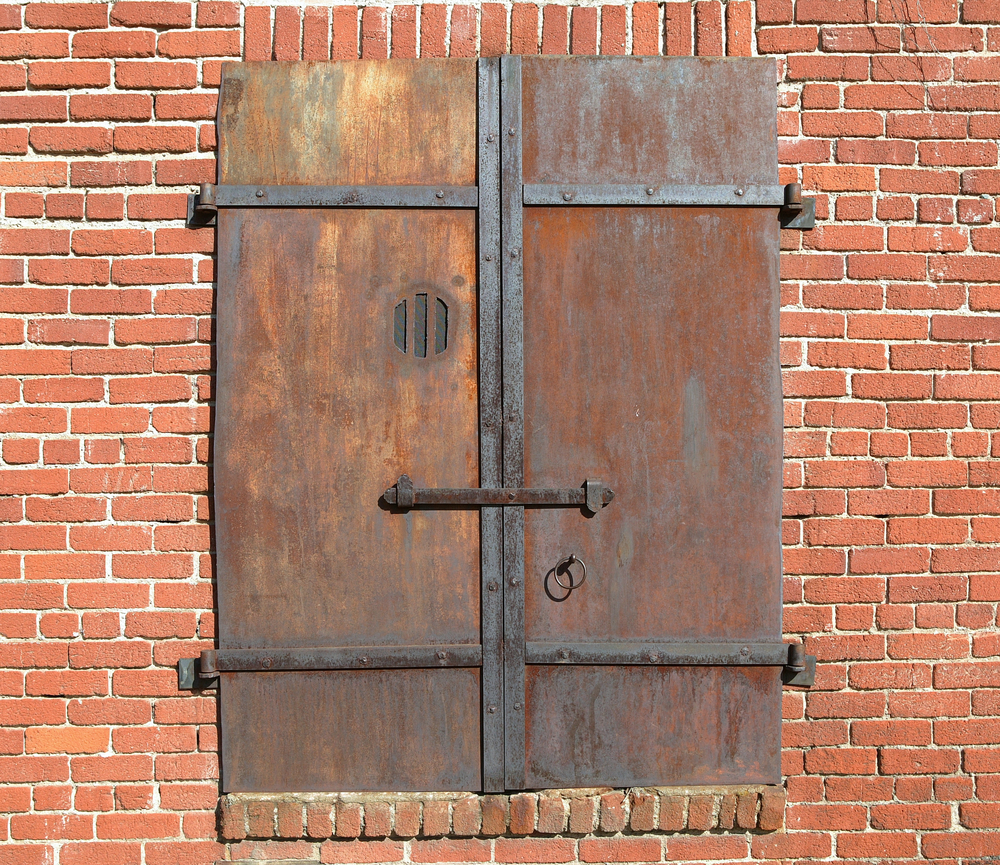 SCAD Museum Of Art
Founded in 2002, the SCAD Museum of Art is part of the Savannah College of Art and Design. The Savannah College of Art and Design, SCAD, is one of the premier art schools in the country. Since its founding, the SCAD Museum of Art has become one of the best Savannah museums to visit. The museum features contemporary art. All of the art has been commissioned by the museum and is done by upcoming and established international artists.
Because the museum is part of SCAD, students also have the opportunity to learn about museum curation, attend lectures by artists, and more. This Savannah Georgia museum has its own permanent collection as well as revolving exhibits. In their permanent collection, you'll find African American art, Modern and Contemporary art, British and American Art, 19th-century photography, and costumes. The museum is open Wednesday through Monday and tickets for $10. Children under 14 are free and they also have discounts for students, families, and SCAD alumni.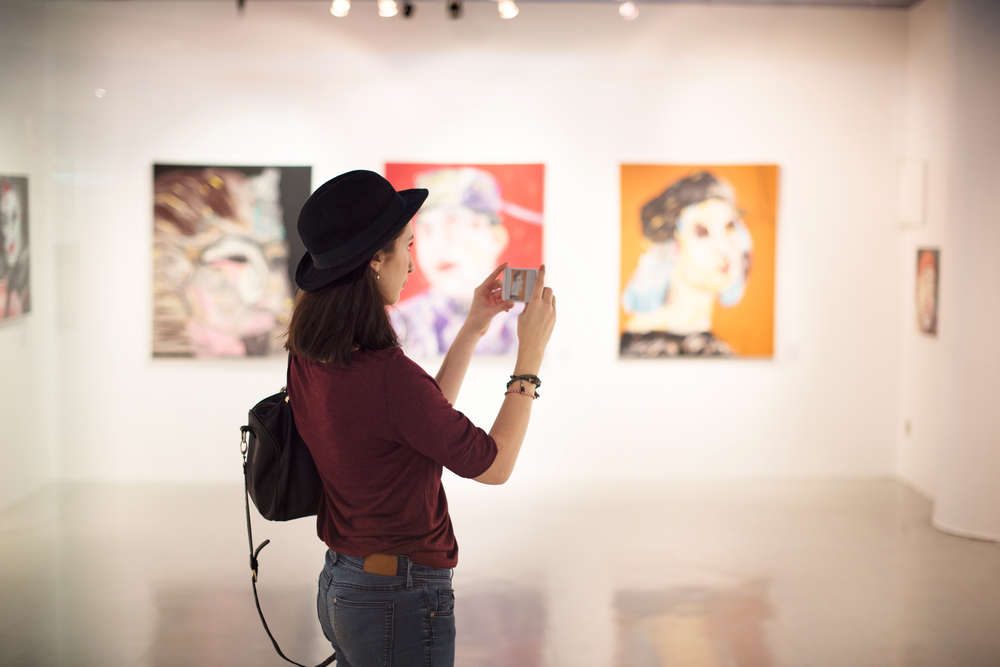 Owens Thomas House And Slave Quarters Museum
Construction on the Owens Thomas House began in November 1816. The house was built for Richard Richardson, who was a slave trader, and his wife Frances. A team of free and enslaved men worked to build the house and completed it in January 1819. Because Richardson was a slave trader, he also built quarters for the people he had enslaved and worked for him behind the main home. Unfortunately, this beautiful home has a long history of being owned by those who engaged in the enslavement of human beings.
However, today, the historic house museum aims to teach visitors about the brutal history of slavery alongside the history of the house. Since 1954, Owens Thomas House Savannah has been open to the public as a historic house museum. So while you'll see the beautiful architecture, decor, and art in the home, you'll also see the parts where enslaved people would have lived and worked. While it may be uncomfortable to face, it is important to learn about the history of all of the people who would have lived in this home, and ones like it. If you choose to visit the Owens Thomas House in Savannah, please be respectful and mindful of its history.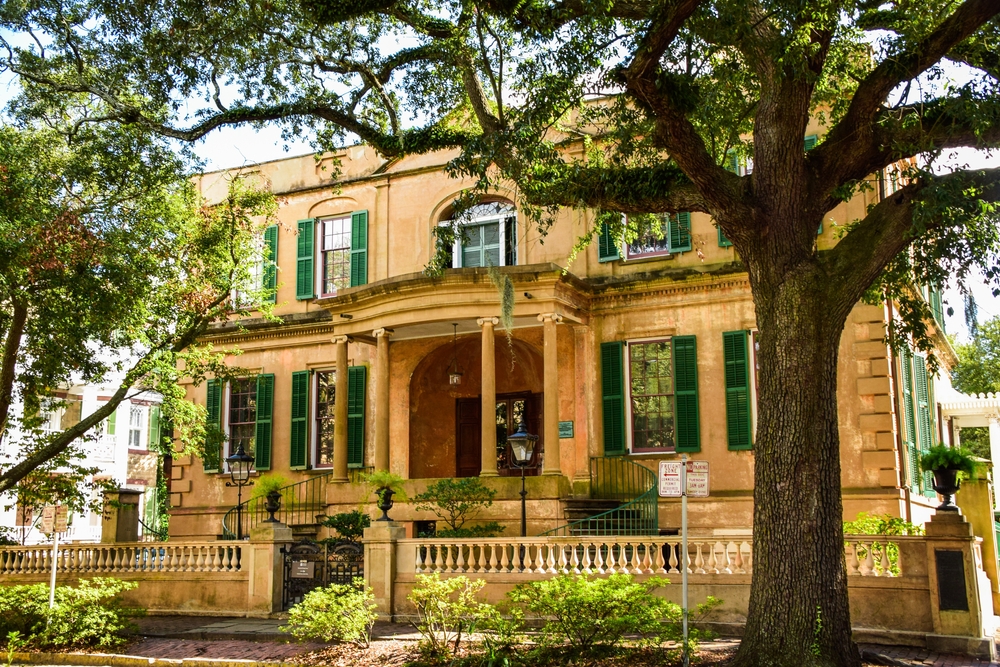 Georgia State Railroad Museum
The Georgia State Railroad Museum is a history museum in Savannah that is perfect for train enthusiasts. That's because it is a Savannah train museum located in the older downtown district. The museum is located inside the old Central of Georgia Railway Savannah Shops and Terminal Facilities. This historic site in Georgia features the most complete antebellum railroad in this particular design in the world. So this is a Savannah railroad museum that train enthusiasts will love exploring.
Within the museum, you'll find a variety of different kinds of exhibits. This Savannah train museum has interactive exhibits, and a guided tour by train, and you can even try operating an authentic handcar. It's actually a really great museum to bring kids to if you're traveling with them. The Savannah railroad museum is one of a kind experience that is a ton of fun.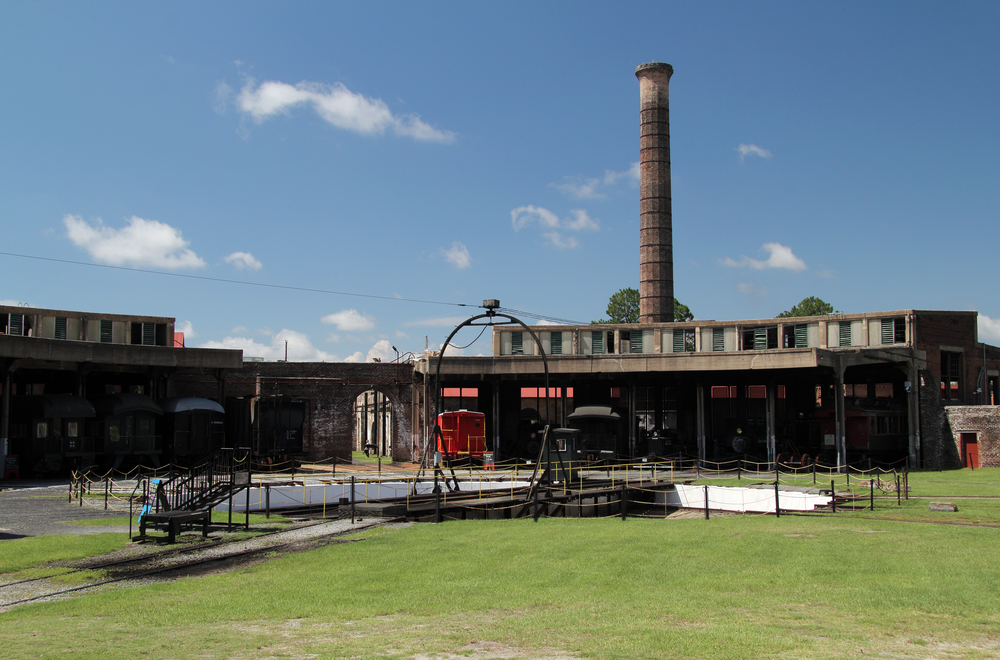 Telfair Academy Of Arts And Sciences
There are actually three Telfair Museums. The Owens Thomas House, the Jepson Center, and the Telfair Academy of Arts and Sciences. One of the best museums in Savannah is the Telfair Academy of Arts and Sciences. It was opened to the public in 1886 and is actually the first public art museum opened in the South and the first museum in the US founded by a woman! So, it's a pretty historical institution itself. Inside the beautiful two-story mansion-turned museum, you'll find a variety of exhibits. There are three rooms that feature 19th-century period-accurate decor.
This Savannah Georgia museum also has a large collection of 19th and 20th-century artworks on display. You'll also learn about the unique history of the building, its architectural importance in the city of Savannah, and more. It's also home to the iconic Bird Girl statue, made famous by the novel, Midnight in the Garden of Good and Evil. The museum is open 7 days a week from 10 am to 5 pm. Tickets for adults are $20 each, but they do offer some discounts.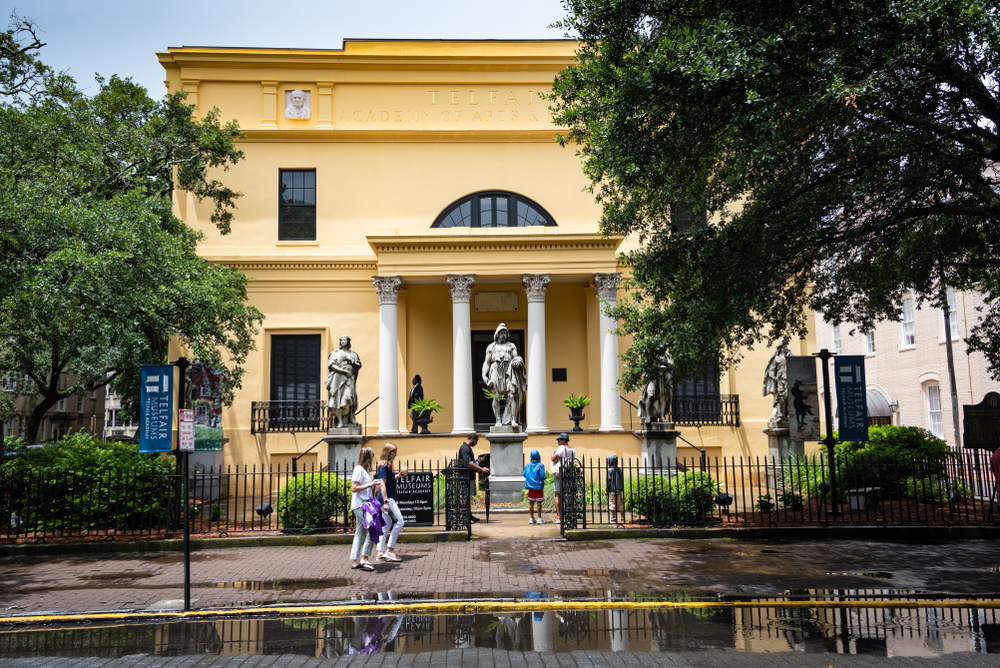 Savannah Ogeechee Canal Museum And Nature Center
If you want to visit one of the best Savannah museums that is also super unique, we suggest the Savannah Ogeechee Canal Museum and Nature Center. The Savannah Ogeechee Canal Museum is unique because most of it is actually outside! From Wednesday through Sunday, you can walk the trails along the Savannah Canal and experience history. The canal was great for Georgia's economy because it provided an easier way for crops and goods to be transported from the more inland areas of Georgia.
Today, a lot of the Savannah Canal still remains. However, most of the industrial portions of the canal fell into disrepair and no longer exist. While you walk along the trails, you will still see some of the original canal locks though. In the Savannah Ogeechee Canal Museum and Nature Center building, you'll learn even more about the canal and the native flora and fauna that now call the area home. It's one of the best Savannah museums if you want to explore a different side of the city's history.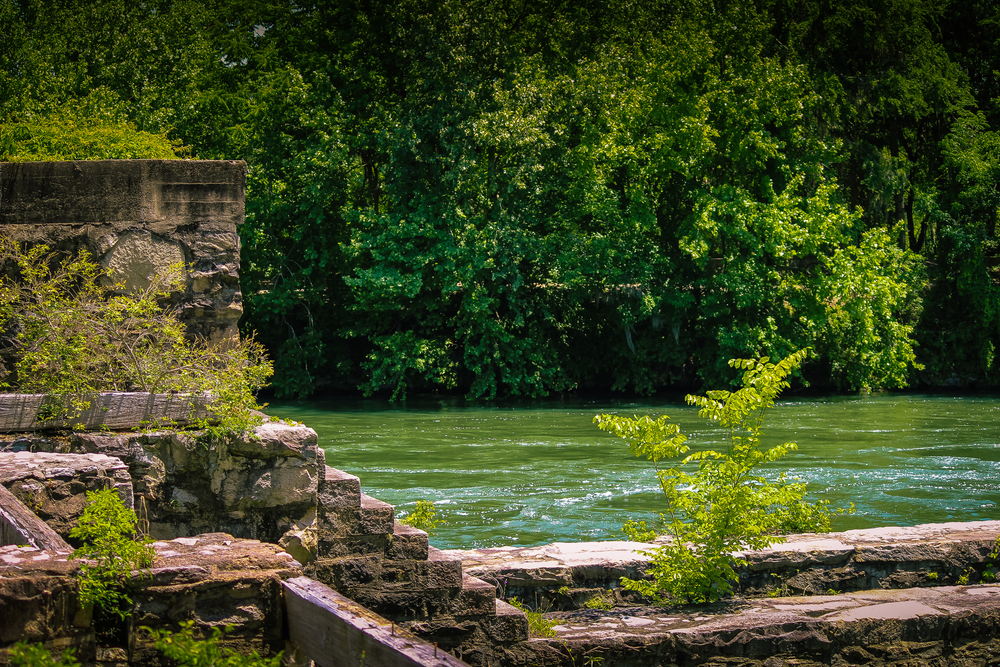 Ralph Mark Gilbert Civil Rights Museum
Georgia played a very prominent role in the Civil Rights Movement. It was the home and birthplace of Martin Luther King Jr., and now is the home of the National Center for Civil and Human Rights. With so many prominent Civil Rights museums surrounding Atlanta, many people forget about the Civil Rights museum Savannah has. The Ralph Mark Gilbert Civil Rights Museum focuses specifically on the history of Savannah's Black community and Savannah during the Civil Rights Movement.
There are three floors of exhibits that you'll be able to explore when you visit this Civil Rights museum Savannah locals love. You'll find historic photos, interactive exhibits, documentaries, and spoken histories from prominent Black Savannah natives. The museum also has exhibits on the Savannah Boycott, which broke the system of Jim Crow within Savannah, along with other major Civil Rights protests within the city. If you truly want to learn the full history of Savannah, then you have to spend time exploring the Ralph Mark Gilbert Civil Rights Museum.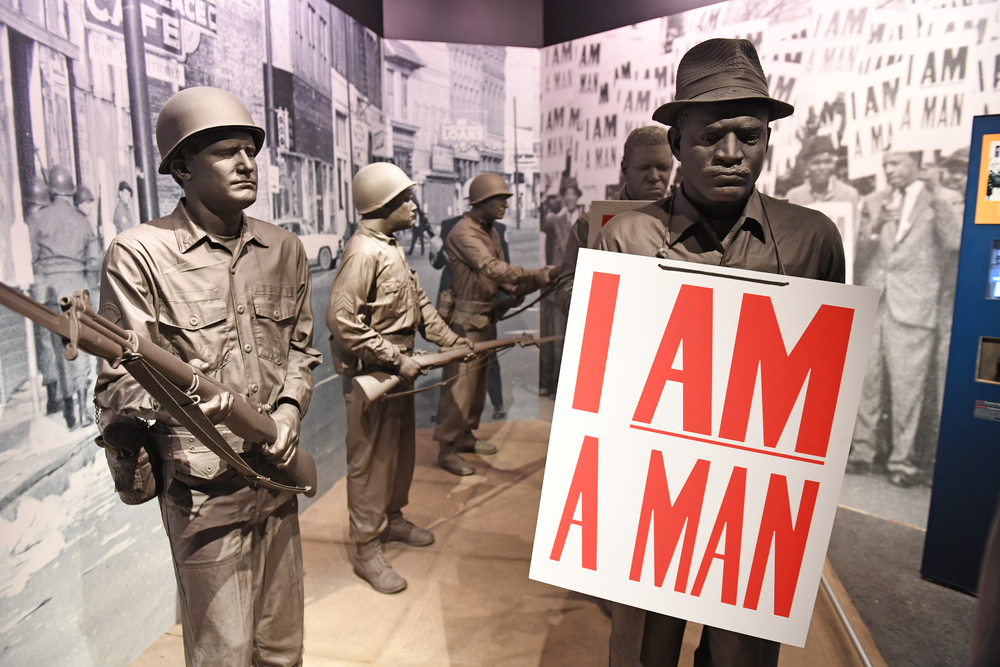 Savannah African Art Museum
One of the newest Savannah Georgia museums is the Savannah African Art Museum. It's important to note that this isn't an African American museum in Savannah. It actually focuses completely on art from the different parts of Africa. But that doesn't mean that Black Americans aren't involved in and featured in the museum. The Savannah African Art Museum is a non-profit that has been open since 2016.
The museum is open from Wednesday through Saturday from 10 am to 5 pm. It's one of the many free museums in Savannah, so we suggest taking advantage of it. You'll see art from all of the different areas on the African continent, and representations of the many different cultures that exist within Africa. A few of the collections even have guided tours to help you learn even more about the art on display. This free museum in Savannah is super unique and definitely worth a visit!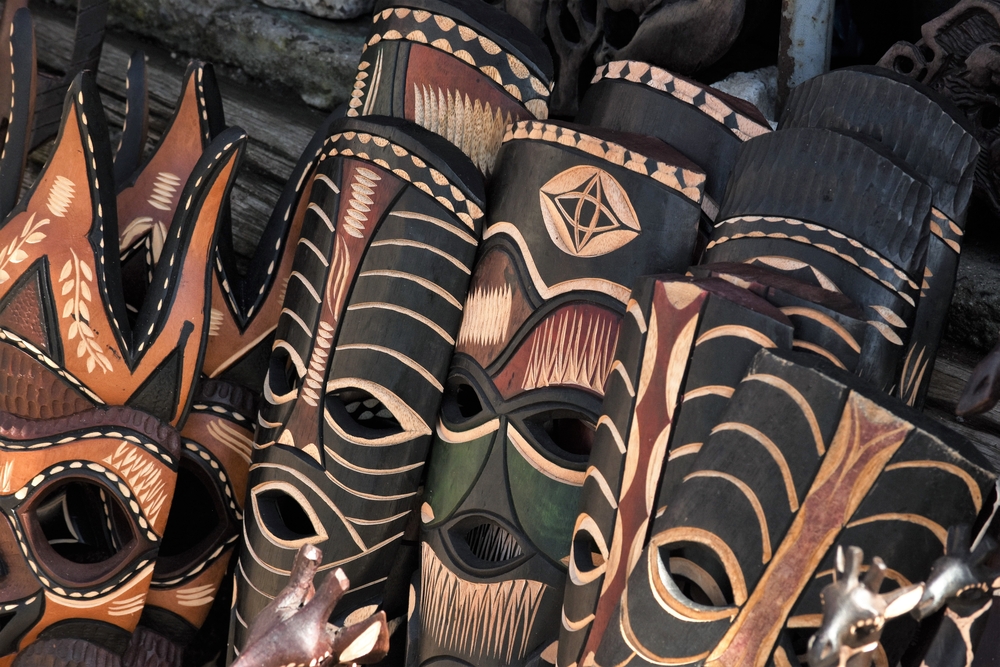 Ships Of The Sea Maritime Museum
Savannah is a port city along the Savannah River, and it's just 20 minutes away from Tybee Island. So, it makes sense that Savannah has a bit of maritime history. You can explore that history at the Ships of the Sea Maritime Museum Savannah. The museum is housed in the historic William Scarbrough House. Willaim Scarbrough was one of the principal owners of the Savannah. The Savannah was actually the first steamship to cross the Atlantic Ocean. So it makes sense that the maritime museum Savannah has is in the Scarbrough House.
Within the house, you'll find a variety of exhibits. There are huge ship models, maritime antiques, and maritime paintings. Most of the pieces come from the 18th and 19th centuries. This was when maritime trade from America to England across the Atlantic was at its height. The museum is open Tuesday through Sunday, from 10 am to 5 pm. Admission is $10 and children 5 and under have free admission.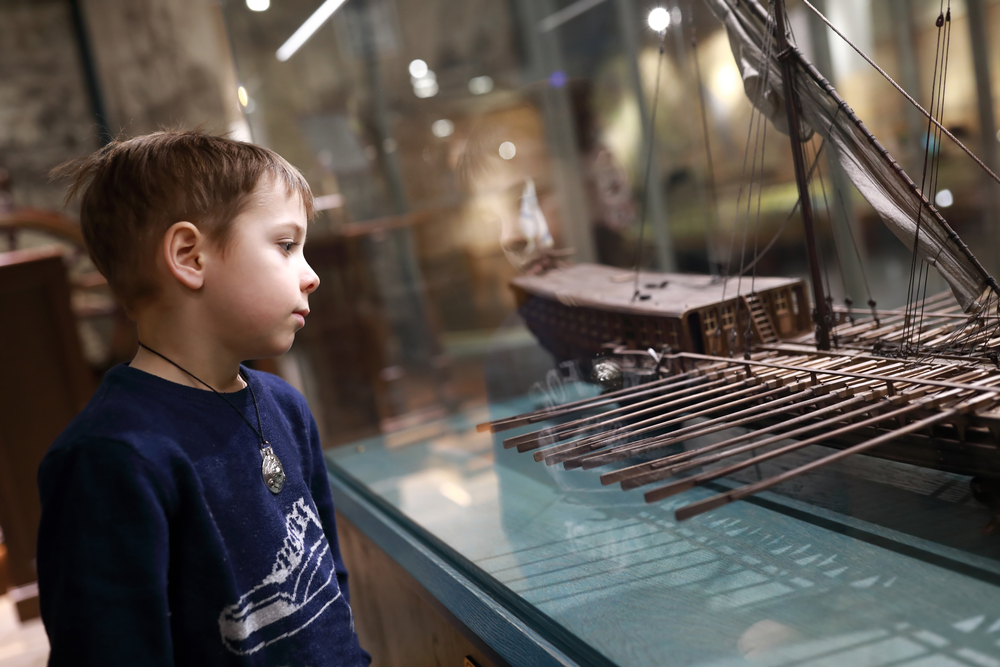 National Museum Of The Mighty Eighth Air Force
There is technically an Air Force museum in Savannah. It's actually in Pooler, GA, which is a suburb west of Savannah. The National Museum of the Mighty Eighth Air Force is a non-profit that opened in 1996. The goal of the museum is to highlight the work done by the Eighth Air Force, of the US Army Air Corps. For those who may not know, the Eighth Air Force fought in the European Theater during WWII.
Inside this Air Force museum in Savannah, you'll find a variety of exhibits pertaining to their role during WWII. There are period aircrafts like the B-17 Flying Fortress Bomber and models of other prominent aircraft used in the European Theater. The museum also has a few memorials inside, as well as a chapel, and a Memorial Garden. The National Museum of the Mighty Eighth Air Force is open 7 days a week and tickets start at $12.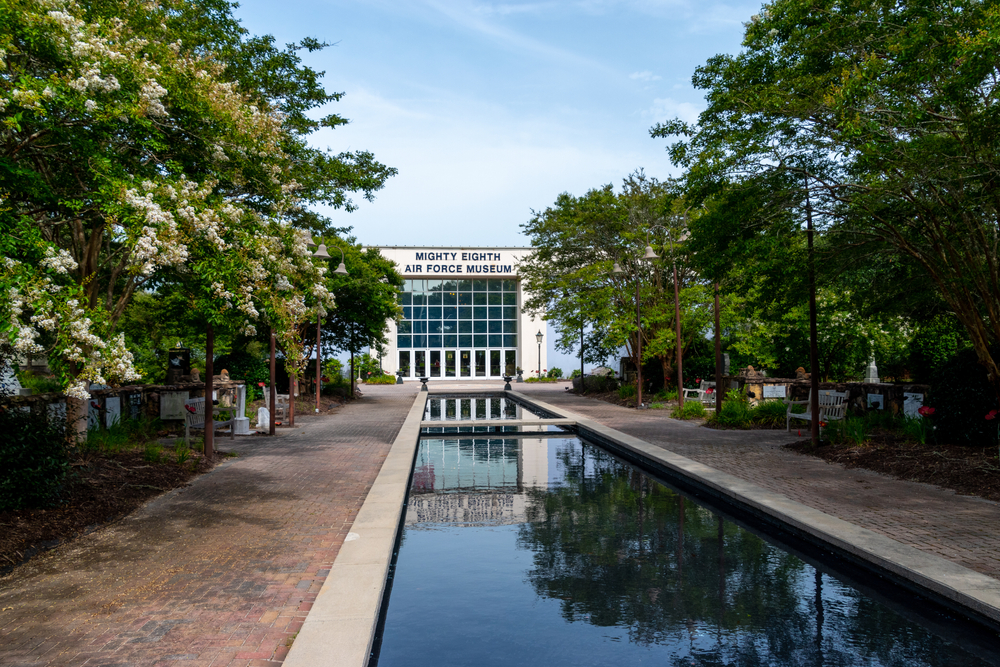 Flannery O'Connor Childhood Home
Flannery O'Connor is a Southern Gothic author who was born and raised in Savannah GA. O'Connor was born in 1925 and became one of the most prominent writers to come out of the South during her lifetime. Her childhood home is open to visitors where you can see the humble beginnings of this award-winning author. In fact, the house museum is one of the few in the country that features period-accurate Depression Era decor.
It has been meticulously restored to look as closely as possible to what it would have looked like while O'Connor was a child. The museum also has a library full of rare books that you can view, and a small garden. This garden is where O'Connor once taught a chicken to walk backward when she was just 5 years old. The museum is open Friday, Saturday, and Sunday, from 10 am to 1 pm. Admission is just $12 per person and children 10 and under are free.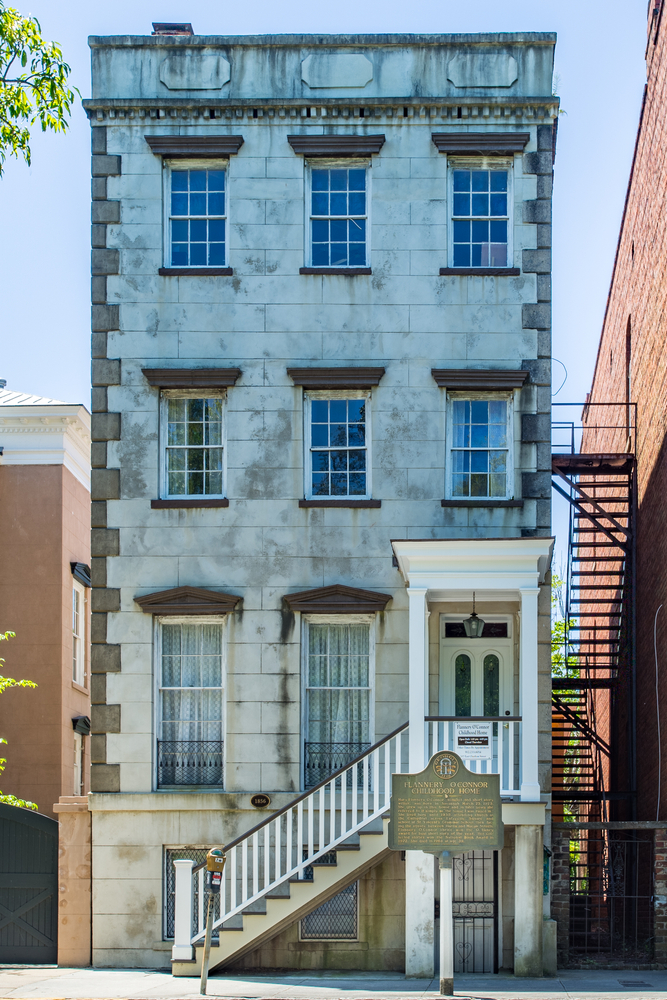 There are so many amazing museums in Savannah, that it's hard to pick just one to visit! If you have the time to stay a few days in Savannah, then you should definitely add a few of these Savannah Georgia museums to your itinerary. Whether you like historic homes, art galleries, or exploring local history, these are some of the best Savannah museums to explore!