Are you on the search for the best things to do in Virginia Beach, but do not know where to start? You have come to the right place! Here we have a list of the 15 best things that you should do while living your best life on vacation. When you think of visiting here the first thing that comes to your mind is the beaches, and while that is one of the major attractions in Virginia Beach there are so many other things to do too.
Virginia Beach is a part of Hampton Roads which has 7 cities that all come together to form a big community of locals. There are many different sections throughout the city including the oceanfront, town center, Pungo, and so many more that are waiting to be explored.
Be ready to eat amazing food, enjoy live music, learn about the local history, swim in the ocean, and if you are lucky maybe even see a few dolphins while you are on your tour of the best places to visit in Virginia Beach.
If you are planning to visit, check out our list of the Best Oceanfront Hotels In Virginia Beach!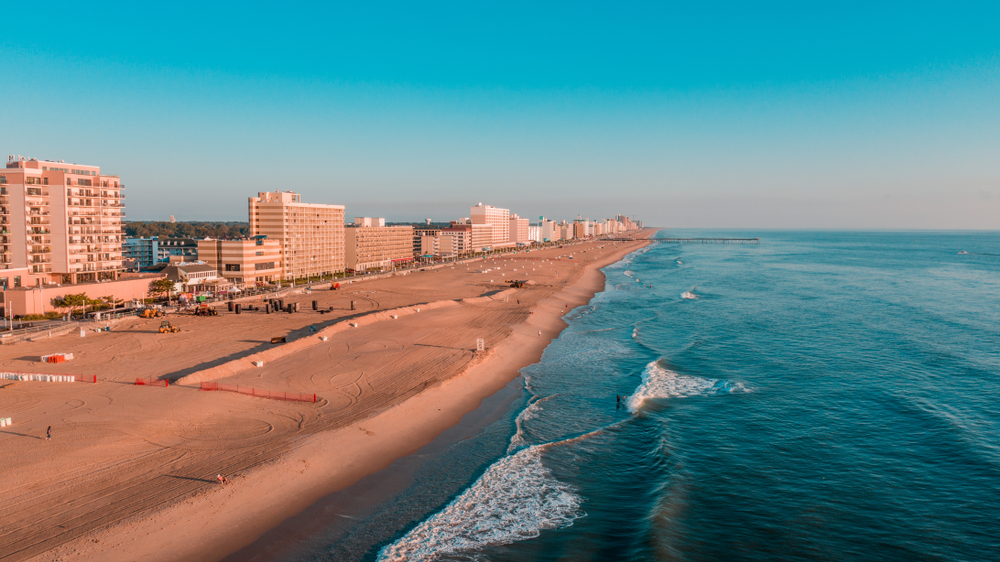 15 Things To Do in Virginia Beach You Shouldn't Miss
The Virginia Beach Oceanfront Boardwalk
The Oceanfront is the heart of the best things to do on Virginia beach. Right on the edge of the Atlantic Ocean, there is a concrete boardwalk that is 3 miles long and starts at 2nd street and ends at 40th. But do not worry you can hop on or off any street you would like. There is also a bike path and many people rollerblade down the strip too. It is truly one of the best beach towns in Virginia.
There are so many different things to do in Virginia Beach that the oceanfront is the first place you will want to start. If you wake up early and stroll down the boardwalk at sunrise you will not regret it here you will find some of the prettiest sunrises right on the water.
Start your vacation on the board it is one of the best free things to do in Virginia Beach. Don't forget to put some of the Islands in Virginia on your list to explore too.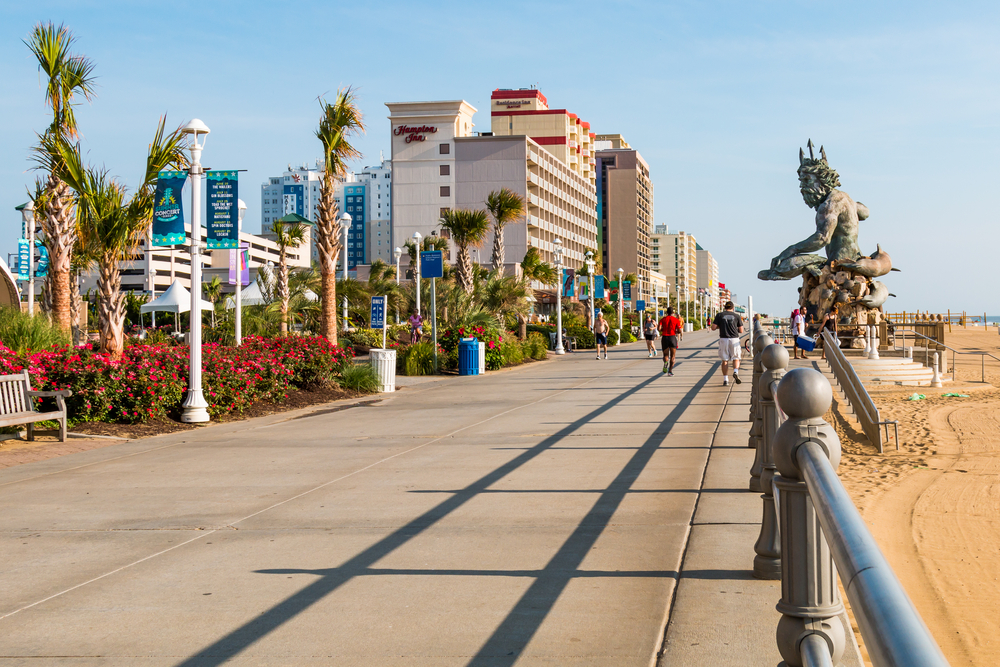 Rudee Dolphin Tours
If you find yourself on a day where the sun is shining and you do not have anything planned make your way to one of the best things to do in Virginia Beach the Rudee Dolphin tours. Here you will be able to plan out your perfect day on the water. They have cruises that will take you out to see the dolphins and whales while you relax on their beautiful multi-level boats.
If you are more of an adventure type of vacationer they also have fishing charters that you can book. They are the biggest cruise line and are one of the highly-rated things to do in Virginia Beach with kids. They are located right in the Rudee inlet right in the back you cannot miss it. In the summer months, you will have to pay to park in the parking lot but they may give you a discount if you say you are coming to see the dolphin tour.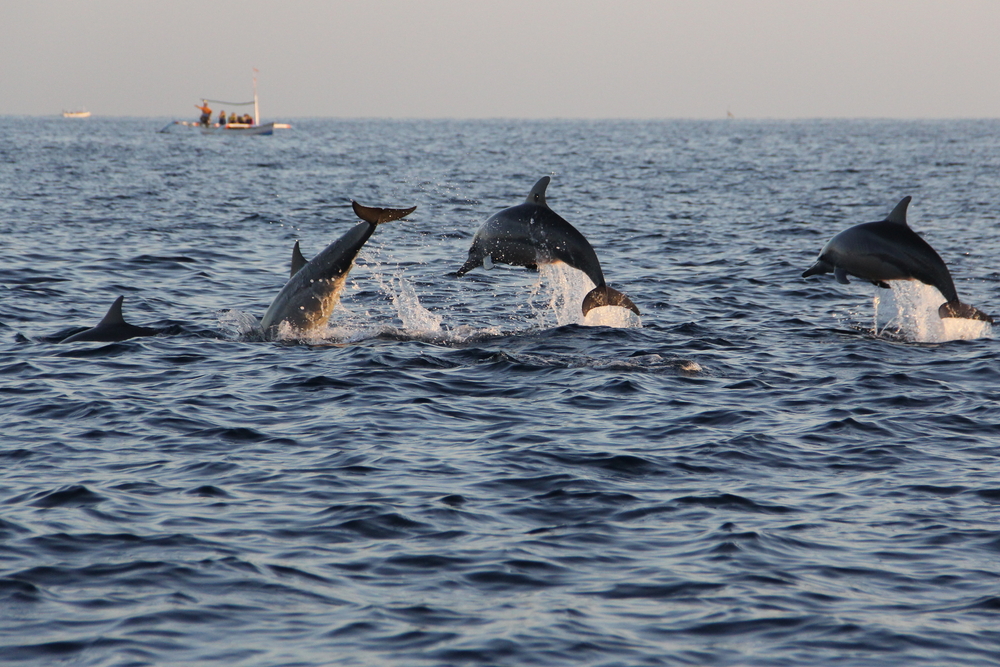 Strawberry Picking
This is one of the best seasonal Virginia Beach activities. If you are visiting in late April to early June then you must make your way out to the Pungo area and pick yourself a bucket full of strawberries. There are so many farms, the most popular being Culpepper Farm, that you can just pull up to and head out into the field to pick strawberries.
Memorial Day weekend there is always a strawberry festival and it is one of the most fun things to do in Virginia Beach. Here you can meet the farmers who grew the strawberries, play carnal games, eat strawberry tacos, enjoy homemade strawberry ice cream, and of course pick yourself some strawberries. Make sure if you visit during the spring that you plan out a day to go in the country and pick some berries you will love it.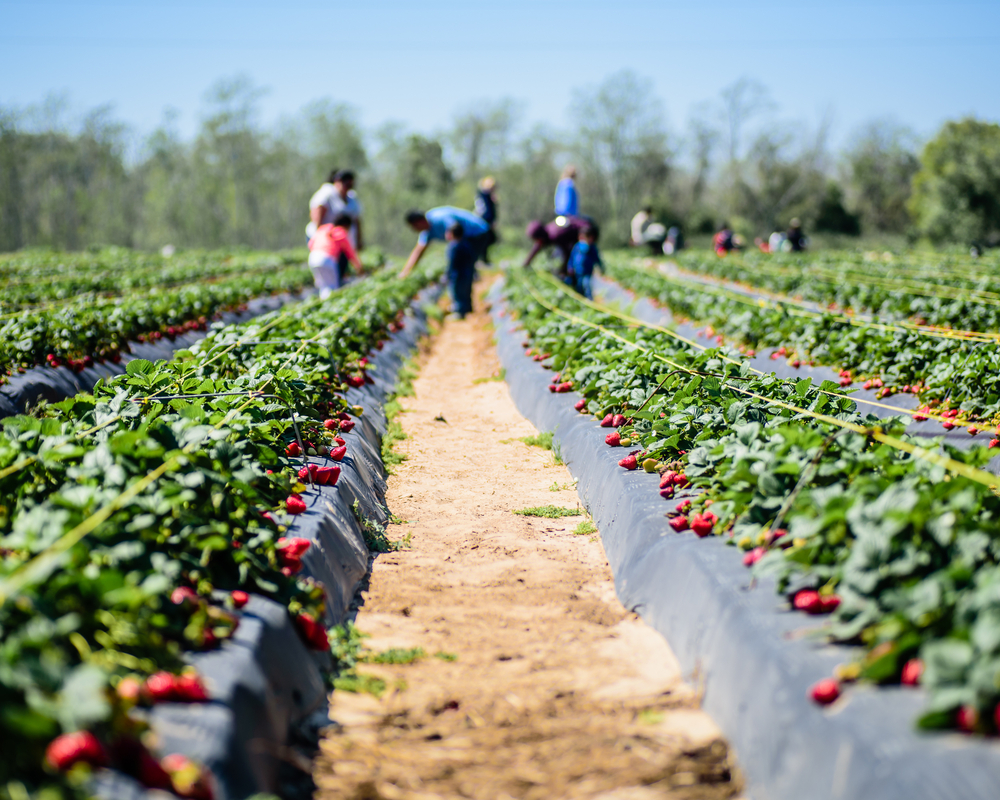 Cinema Cafe
One of the best things to do in Virginia Beach is to head out to Cinema Cafe. This is a local movie theater chain that serves you yummy food while you watch the latest movies. You can order pretty much anything you would like and it is made to order while you watch your movie, just like you were at home.
There are several locations all around so it should be hard for you to find one, and most are remolded with big personal comfy chairs for you to enjoy. Your visit here would not be complete if you did not visit one of the best attractions in Virginia Beach.
Chix's Beach
This is one of the local's favorite places to visit in Virginia Beach. What is known as Chix Beach is the Chesapeake Bay body of water. Check out some of our favorite beaches in Virginia Beach and nearby!
This is one of the best things to do in Virginia Beach with kids because there are no waves in the water and it does not get very deep but still be careful because there are no lifeguards here.
If you are visiting during the summer make sure to pack yourself a lunch and break out the beach chairs because you are going to want to spend the whole day here. There are plenty of restaurants on the beach here to have a nice cold drink or meal, and for the last few summers if you are lucky you will be able to see the ice cream truck that goes up and down the beach.
You can also make sure to check out one of the best Coffee Shops In Virginia Beach, some are oceanfront too!
Watermanns
Visiting Watermanns down on 9th street at the Oceanfront is absolutely something that you should add to your list of places to visit in Virginia Beach. Here you can enjoy some of the best seafood and enjoy the views of the water from the deck. They are also home to the famous drink the Orange Crush started in Virginia Beach.
They also have tables out on the grass inside of big air-conditioned and heated so that they are comfortable no matter what season you are visiting. During the weekend they open up what they call the Attic and it turns into a nightclub where you dance your heart out while enjoying the views of the Atlantic Ocean. You will not regret visiting Watermanns and ordering yourself some fresh local seafood.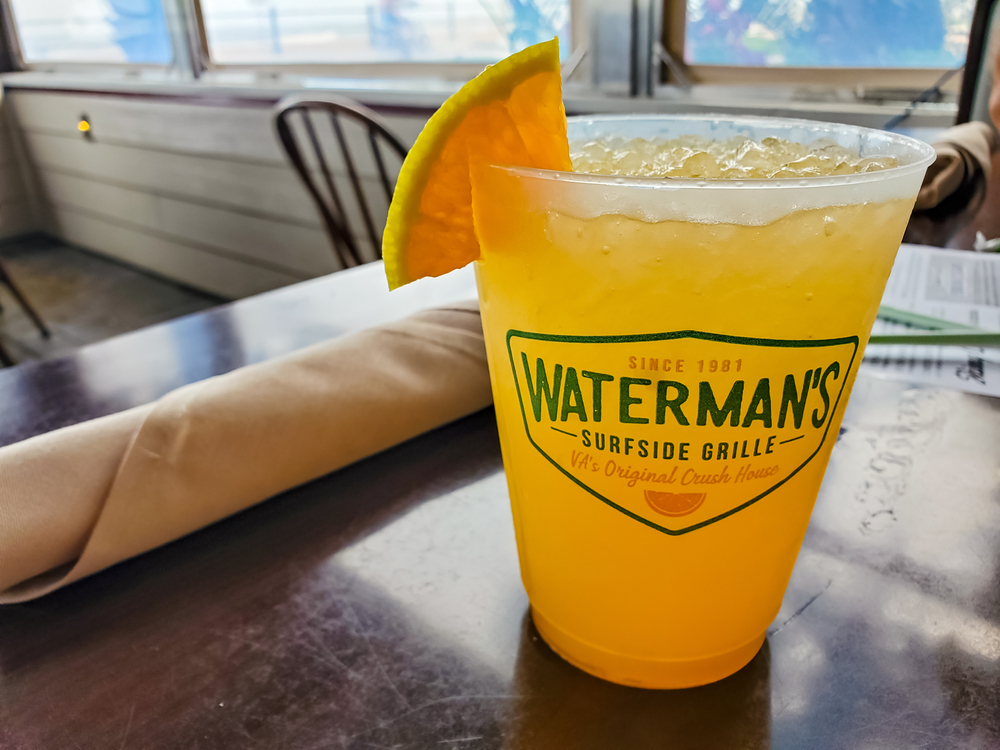 Town Center
The Town center is the closest thing to a downtown and where you find some of the things to do in Virginia Beach at night. Here you will find local boutique and big store shopping, any type of food you may be in the mood for, and a healthy nightlife of bars and clubs.
There is something to do in Town Center at any time of the day and for everyone in the family. Go check out the huge APEX a three-story arcade it is one the best things to do in Virginia Beach with kids.
There is also a Muse Paint bar where you can sip on wine while a local artist helps you paint. There is plenty of parking in the big parking lot when you first arrive or you can also find a few different parking garages that are free to park in. Make sure to add this to your Weekend In Virginia Beach Itinerary!
Haunted Walking Ghost Tour
If you are searching for some good things to do in Virginia Beach at night then the Haunted Walking Ghost Tour should be on the top of your list. When you take this late-night tour you will learn all about the past of Virginia Beach while scrolling down the boardwalk at night.
Here you will learn about how the area of Witchduck got its name and how the Witch of Pungo once ruled the streets. There were also famous pirates including Blackbeard that once attacked the sandy shores of Virginia Beach. There is also a lot of history from when America was first founded along the shores as shipwrecks and ships lost onshore. The tour should last about 1.5 hours and is fun for the whole family.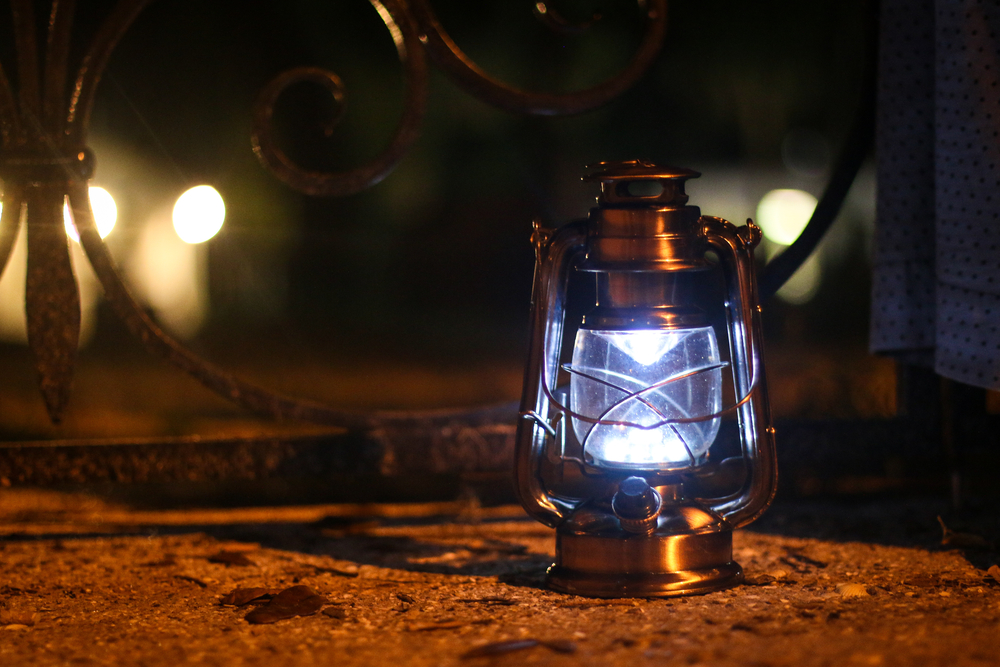 Sandbridge Beach
Sandbridge Beach is one of the prettiest attractions in Virginia Beach. It is located on the coastline of the Currituck bank and feels more like an island than just a beach. This is one of the best beaches to go to if you visit the area with children because there are always lifeguards. There is only one road in and one road out here so there is a very laid-back vibe here.
Some of the best surfing and fishing is done here down by the Sandbridge pier. Back Bay Wild Refuge is also here where you can enjoy fishing, hiking, and bike riding. Parking fills up fast here so if you plan to visit one of the best places in Virginia Beach try and get here early to get a great spot.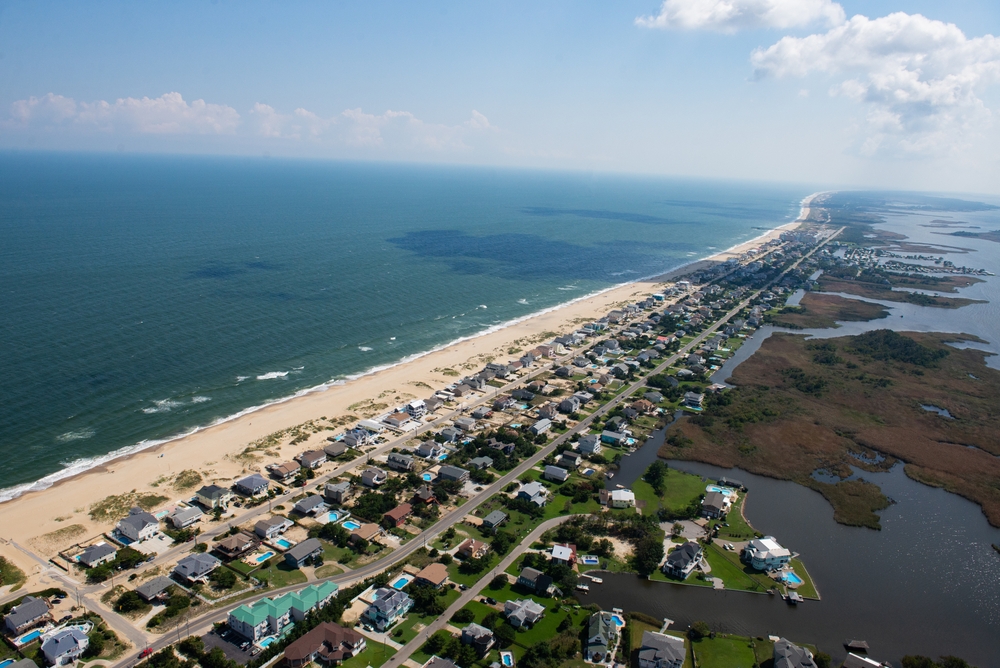 First Landing State Park
Come here to enjoy the 20 miles of walking and biking trails near the oceanfront of Virginia Beach. There are also over 1.5 miles of the beautiful Chesapeake Bay beachfront to enjoy here. When you get to First Landing State Park there can enter on either side of the street.
One side of the street is the beach and campgrounds while the other side is where you will find the walking and biking trails. This is also one of the only places to visit in Virginia Beach that lets dogs on the beach during the summer. If you plan on visiting during the summer it is highly recommended to come and find a parking spot before 10 am.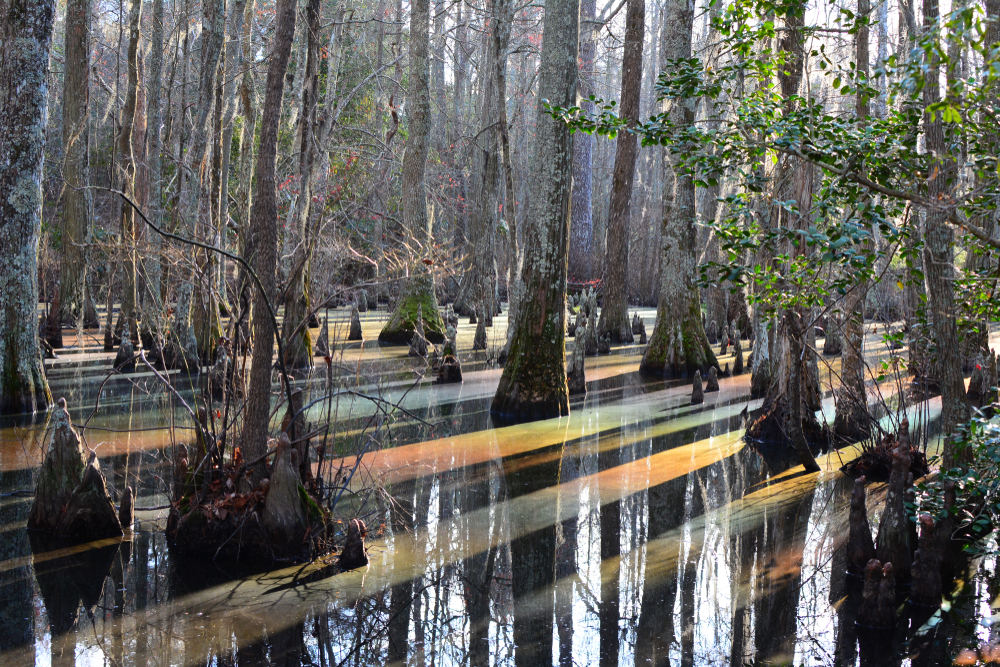 Military Aviation Museum
If you did not already know Virginia Beach has bases for almost every kind of Military and when visiting the Oceanfront you will hear the fighter jets out almost every day. The Military Aviation Museum is one of the best things to do in Virginia Beach with kids.
Here they will be able to see so many different types of airplanes, including the biggest private collection of fighter jets, from WWI and WW2. There are self-guided tours but you can also plan for a dinosaur scavenger hunt, take a ride in an old restored airplane, and learn about how these airplanes were made.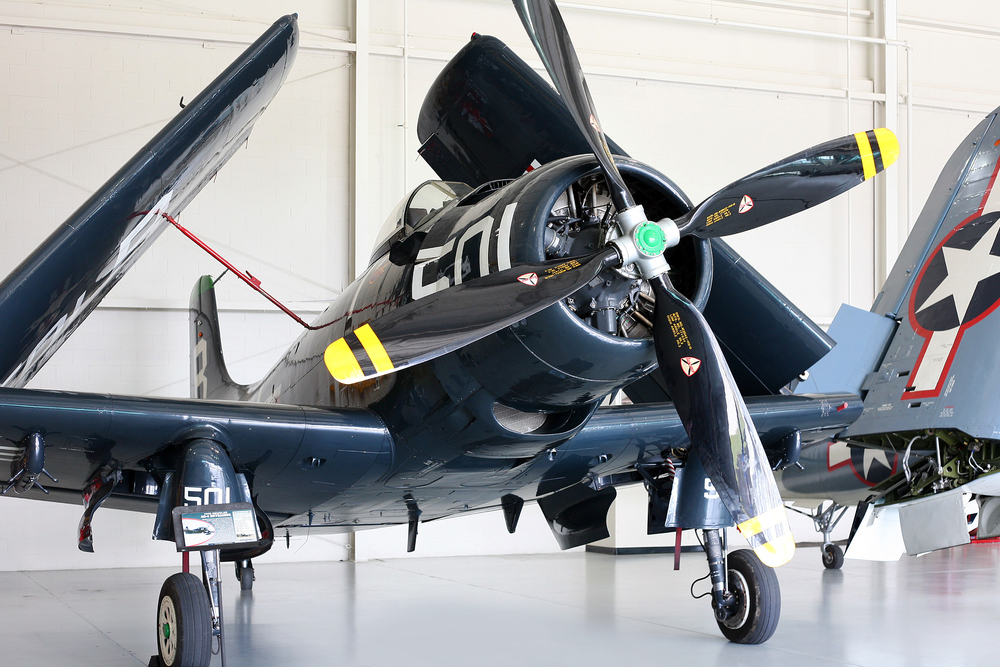 Cape Henry Lighthouses
There are two Cape Henry Lighthouses the original stone one, and a newer black and white striped lighthouse. The original one was the first lighthouse ever made by Americans back in the year 1792. Since then it has severed as a beacon for the ships entering and leaving the Chesapeake Bay.
You can tour the old lighthouse and walk to the very top and take in the few over the city for a very reasonable price. The lighthouses are on Fort Story military base but it is open to the public you will just need to check-in at the front desk and let them know you are going to tour the lighthouse. You do not want to miss the views from the top of the lighthouse at one of the best attractions in Virginia Beach.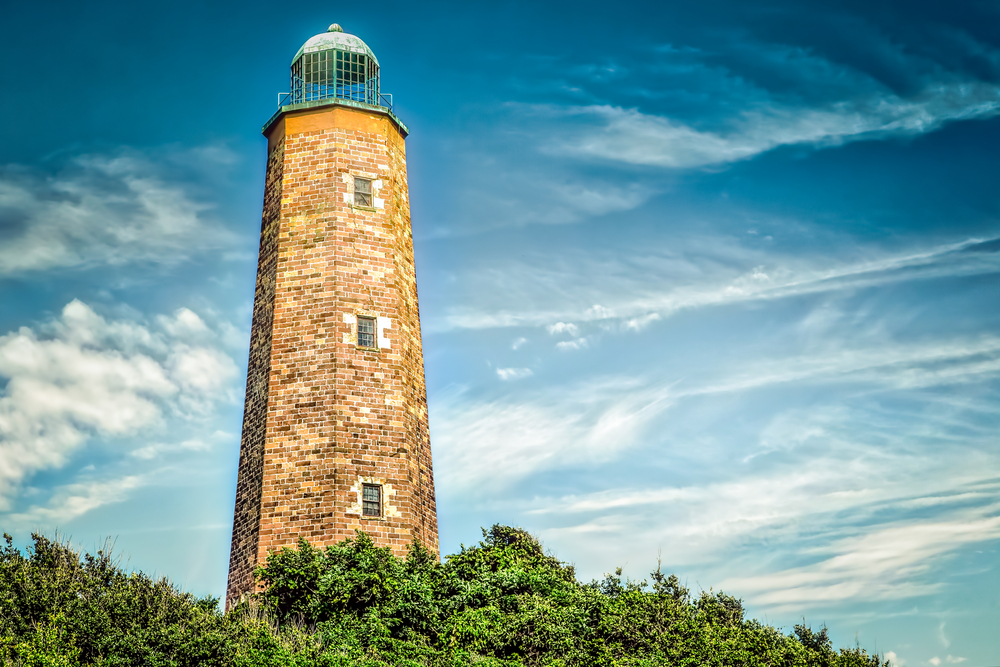 Hunt Club Farms
No matter what time of the year you are looking for the best things to do in Virginia Beach you will find some here at the Hunt Club Farms. During the fall you can enjoy picking pumpkins during the day and at night it turns into a scary Halloween haunted theme park with mazes and hayrides.
If you are visiting during the spring or summer they transform into a farmer's market full of fresh vegetables, and flowers. and fruits to purchase. They even have you covered for fun things to do in Virginia Beach during the winter because they have a beautiful Christmas market display with homemade gifts and souvenirs.
The Adventure Park
The Adventure Park is located at the Oceanfront and is right next door to the Virginia Aquarium. Here you can enjoy a zip line through the trees and try your hand at their rope-climbing course. They allow anyone over the age of 5 to play so this would be one of the best things to do in Virginia Beach with kids.
You must book your tickets at least one day in advance and online to come and play on their 17 different treetop trails. Once you buy a ticket you can stay and play for as long as you would like. The courses range by difficulty and are color-coded so you know which one you should stay on. Do not miss your chance to see and enjoy one of the best Virginia Beach activities.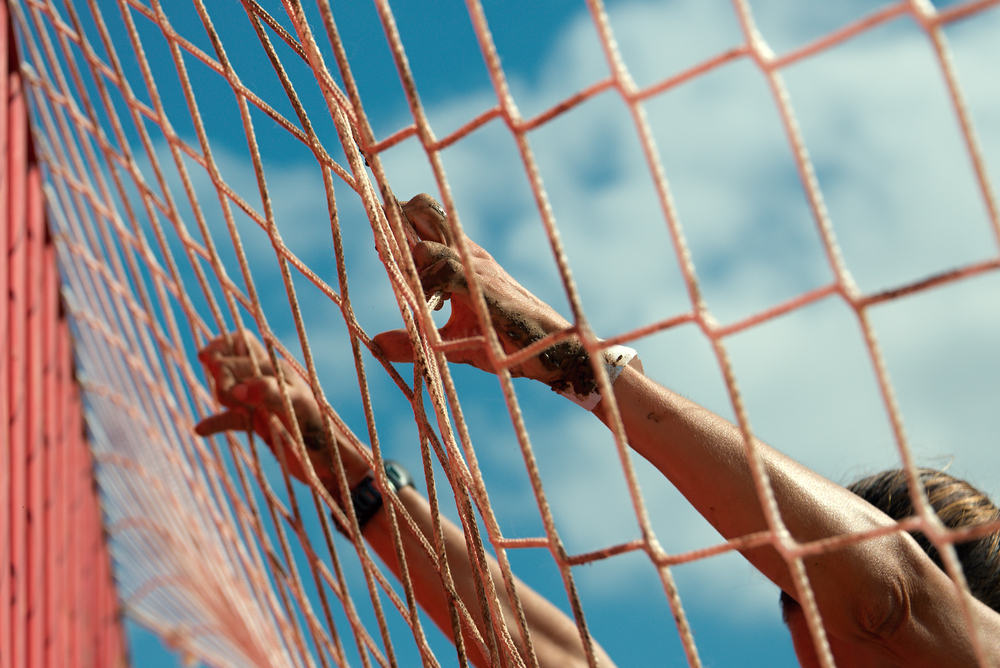 Top Golf
Located near the Town Center of Virginia beach Top Golf is one of the best things to do in Virginia Beach for adults. It is so much fun to get a group, or even as a couple, and go enjoy hitting golf balls into the sky. If you have never been to Top Golf you are in for a treat, it is so much more than just golfing.
They have amazing food and cocktails that you enjoy before or even during your time at your top golf booth. They allow the games to be split up for payment and when everyone chips in it can be a very reasonable way to spend your day at one of the best places to visit in Virginia Beach.