For those looking for the best breakfast in Nashville, Tennessee, or the best brunch in Nashville, we have you covered with all the best spots to add to your list!
We have put together a great list of breakfast and brunch places to eat in Nashville to start your day so you can explore all that Nashville has to offer. Make sure to check out our list for the best day trips from Nashville, perfect for weekends after bunch.
Planning your trip to Nashville last minute?
Make sure to book your hotels and tours in Nashville in advance to ensure availability! The longer your wait, the harder it gets. Here are our top picks for your trip:
Top Experiences And Tours In Nashville:
Top Picks For Hotels In Nashville:
From plant-based restaurants surfing innovative cuisine that everyone can enjoy, to homemade bakeries serving up fresh bagels and pastries to traditional breakfasts serving southern cuisine. Whether you are in East Nashville, downtown, or the surrounding areas we have to best spots in Nashville to enjoy!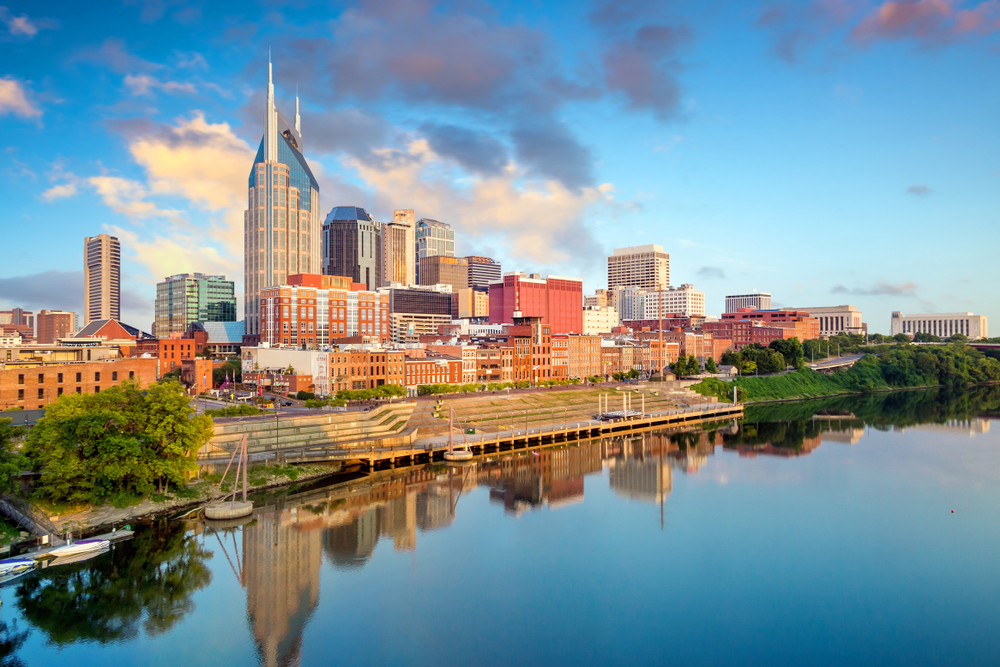 15 Best Places for Breakfast in Nashville, TN
Big Bad Breakfast Nashville
The founder of Big Bad Breakfast Nashville, believes in one thing, that breakfast is the most important meal of the day. But, they also serve up a mouth-watering lunch. It also happens to be one of the best Nashville brunch spots serving up bloody Mary's and mimosas with freshly squeezed juice. They are open daily from 7 am to 2:30 pm. This is also the perfect place to go if you are having your bachelorette party in Nashville!
Popular Nashville specialties include the famous fluffy biscuits that can be topped with fried chicken, served open-face with gravy or on a sandwich with eggs. Chef John's other favorites include shrimp and grits, shrimp and oyster po boys, pecan pancakes with chocolate chips, and a fried oyster scramble.
For lunch pick from a variety of salads like the BBB chopped salad, grandmother's chicken salad, all day egg breakfast plates with your choice of protein like steak, or jack beamy and omelets served with greens and fries. There are a variety of wraps and sandwiches serves with a choice of sides from burgers, clubs, and a fried chicken sandwich.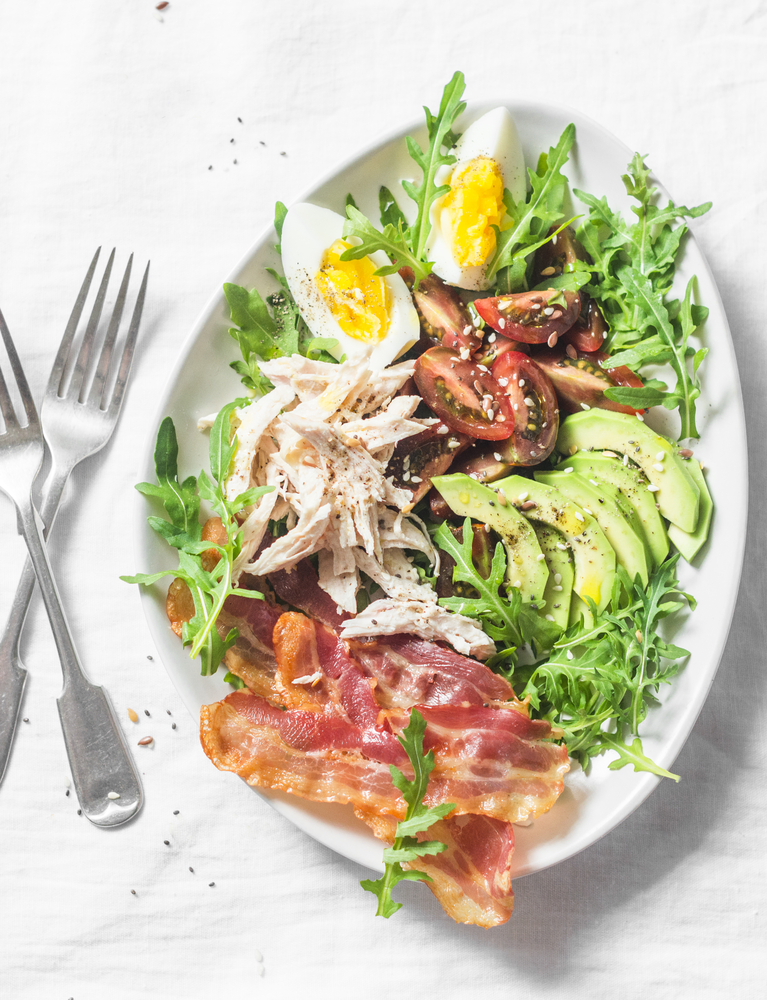 417 Union
417 Union is one of the places to grab breakfast in downtown Nashville. Known for their southern twist on classic American breakfasts, they also serve lunch and dinner. What makes 417 Union unique, is they shop for ingredients at the Nashville farmers market using local artisan ingredients.
This is a great spot to come with friends and family, and order starters like candied bacon and biscuits to start the meal while enjoying a cup of coffee.
Known for specialties like the Prime rib hash, a smoked salmon omelette, chicken and waffles. All the traditional egg dishes, pancakes but try unique flavors like lemon blueberry and strawberries and creme. OR go for a brunch burger or breakfast sandwich.
Pair your meal with an award winning bloody marry, a wake up call Coffeys with Jack Daniel's and a strawberry vodka lemonade at one of the best Nashville breakfast spots in town!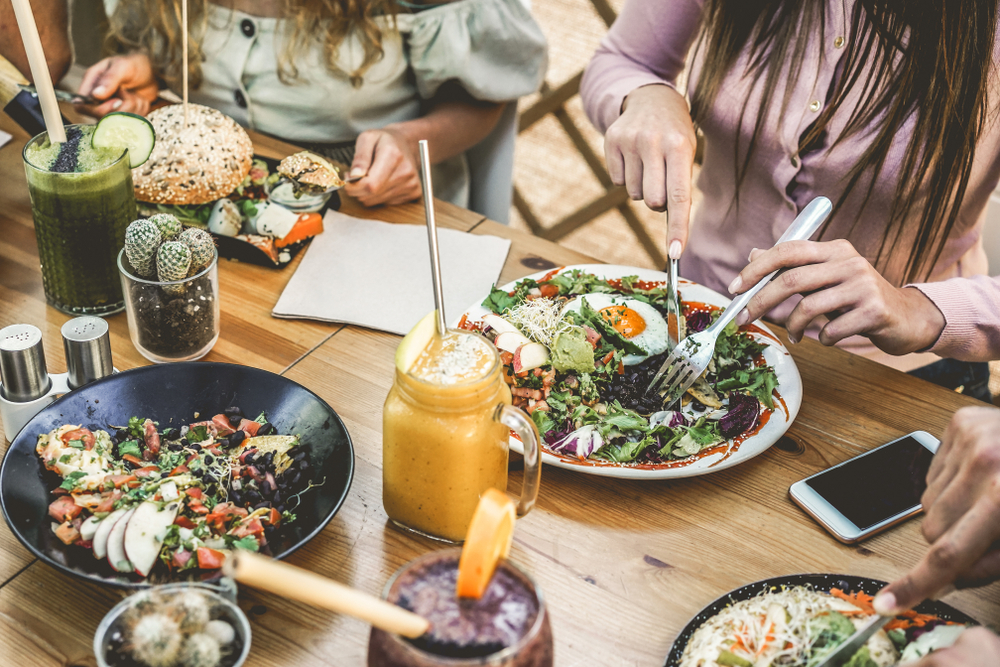 Yeast Nashville
If you are in East Nashville, and looking for a breakfast spot, try Yeast Nashville. They are open Tuesday to Sunday from 7 am to 12 pm, and have outdoor seating available.
This Czech style bakery serves up their famous made daily kolaches a sweet dough topped with fruit, seeds, or cheese! Trust us if you craving baked goods Yeast serves up some of the best breakfast food in Nashville!
As well as sweet and savory pastries, quiche of the day, breakfast tacos or muffins. Pair them with a cup of coffee from Drew Brew's beans or tea from the full service espresso bar.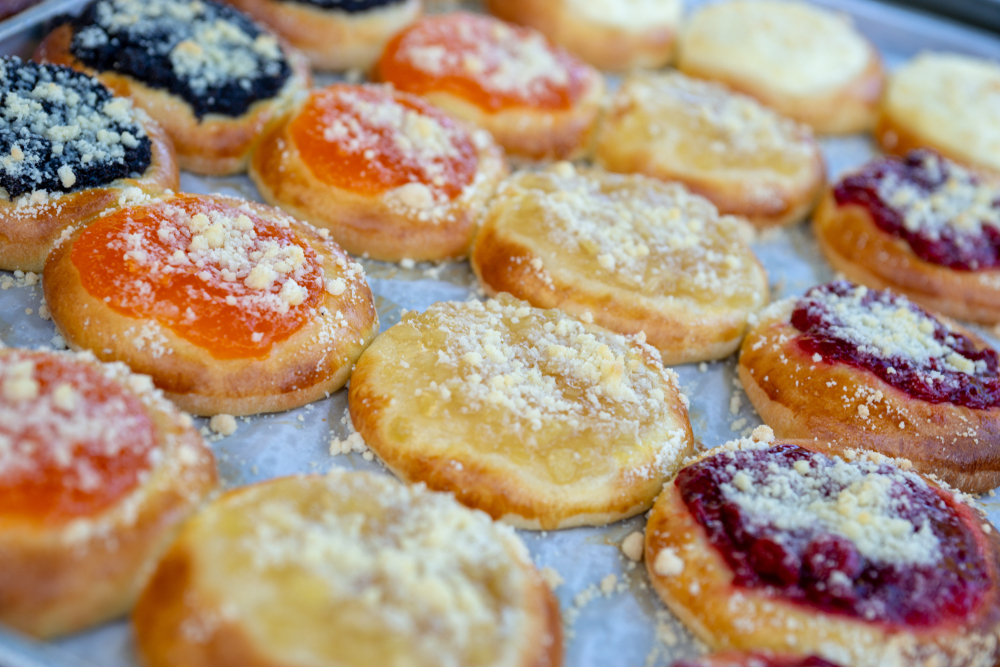 Vegelicious
Are you looking for a vegan brunch in Nashville? Head straight to Vegelicious, serving up fresh and delicious plant based foods. Best of all they are 100% vegan! Brunch is served on Saturday from 10 am to 12 pm.
Try home made pancakes with blueberries, bananas, or pecans. For more savory dishes try scrambled tofu eggs served on tacos or a burrito with your choice of sides like grits, vegan sausage or home fries.
True Food Kitchen
For those looking for vegetarian and gluten free options for brunch in Nashville, check out True Food Kitchen. Served on Saturday and Sunday from 10 am to 3 pm, they strive to serve up seasonal and local ingredients of the highest quality.
From the gluten free strawberry lemon pancakes served with greek yogurt, to a garden scramble wit organic eggs and smoked gouda, smashed avocado gluten free toast, a sunrise breakfast bowl or a two egg breakfast.
Pair brunch meal with a Kir Royale, Mimosa, Pairie Mary or Rose Sangria. You are going to want to put this on your Weekend In Nashville Itinerary!
E+Rose
E+ Rose is one of the spots to grab a vegan breakfast in Nashville. Not only are they are restaurant, they are also a wellness company where plant based organic food is showcased as are superfood juices and organic coffee.
Try one of the vegan and gluten free superfood bowls, using only plant based ingredients with no added flavors, sweeteners or preservatives. They only use real whole fruit, and all the "nut" milks are simply nuts and water!
Try one fo the açai, pity or spiraling bowls. You can add your choice of toppings from cacao nibs, chia seeds, Maca root, bee pollen, fresh fruit, honey drizzle and gluten free granola. For those looking for healthy food this is our choice for the best breakfast restaurants in Nashville!
Signature juices here range from Green go to blue bae, or your own custom creation. Or try one of the sandwiches mades with FireFlour bakery, with all organic ingredients. They have 4 different types to choose from :avocado, bananas, fig or baked apple each with a variety of toppings.
Pair with a variety of coffee, teas and matcha.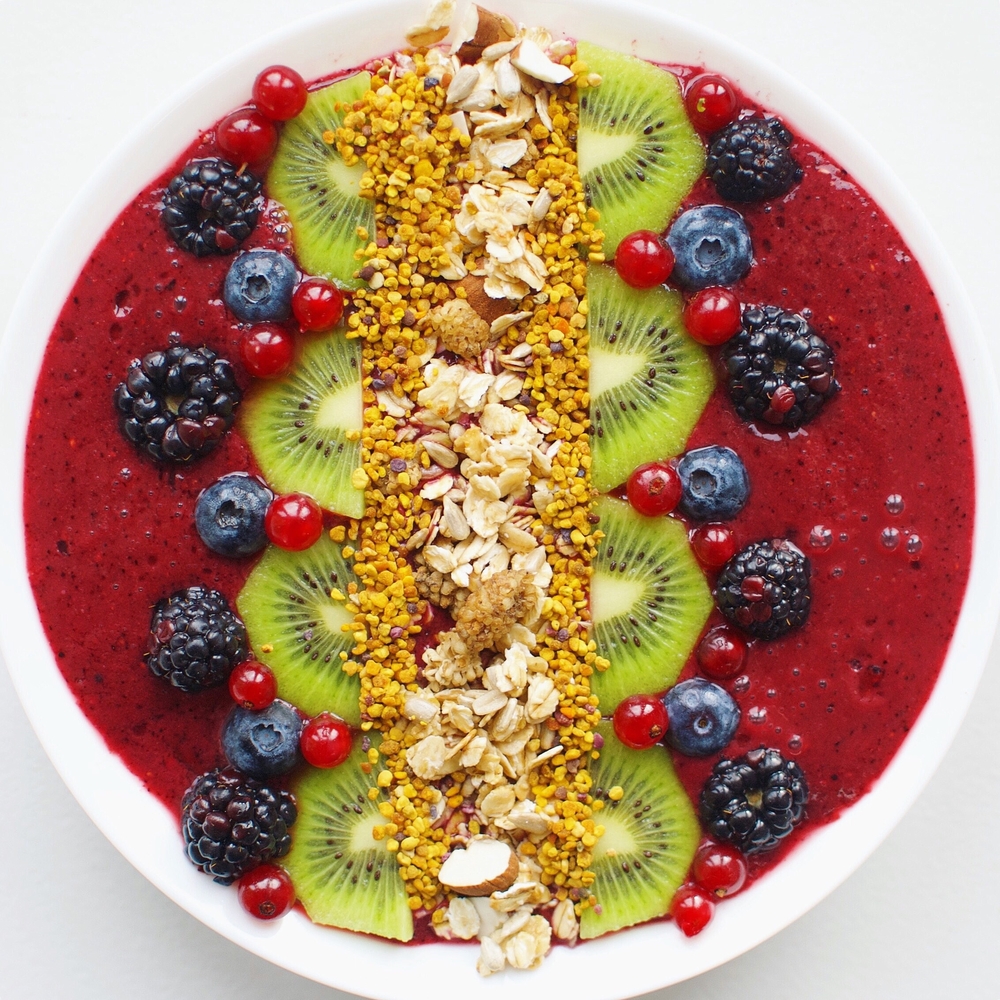 Lou Nashville
Are you looking for a Sunday bunch in Nashville? Lou is one of the best restaurants in Nashville, for a weekend brunch. Served Saturday and Sunday from 10 am to 2:30 pm, in a historic home in Riverside Village in East Nashville.
Enjoy a weekend brunch on the large covered patio with tropical plants surrounding you. Order some pastries or fruit for the table while waiting on your brunch entree.
Try something more unique like the Japanese pumpkin and potato hash with eggs, the verlasso lox morning mezzo, pickled egg and cucumber sandwich with lox, a braised lamb torta, or a breakfast sandwich. For those with a sweet tooth try the chocolate and buckwheat pancakes or the strawberry tartan.
Milk and Honey
Milk and Honey is open Wednesday through Monday from 6 am to 3 pm and is the perfect healthy brunch in Nashville! For those looking for the best breakfast in Nashville, they serve up delicious homemade breakfast and lunch along with homemade bakery items!
Who doesn't love an all day menu where you can choose breakfast or lunch! Sharable starters include fig and burrata or pork confit poutine. Or try the mushroom and ricotta toast and super famous buttermilk biscuits.
Sandwiches include the dirty benny, fried chicken biscuit, a cali or curry cauliflower bowl, turkey and brie or a short rib grilled cheese.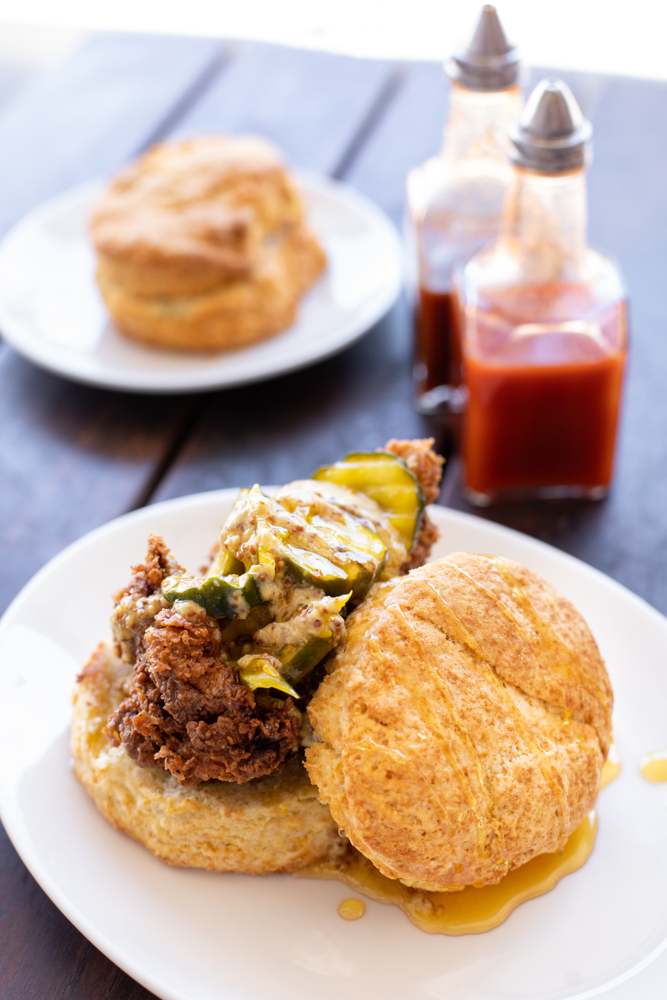 Pancake Pantry
If you are a craving a pancake breakfast in Nashville, head to the pancake pantry. Just note that the downtown location is the only one that serves Boody Marys and Mimosas! All locations are open daily from 6 am to 3 pm, and get ready to wait in line to eat here!
Everything is made from scratch here with secret family recipes. Try the traditional old fashioned buttermilk packages, sweet potato, gluten-free, or the smokey mountain buckwheat. Or try the Santa Fe cornmeal cakes filled with bacon cheese and chili. For a sweet treat, try the Swedish pancakes or the chocolate crepes.
Other menu favorites include egg dishes, biscuits and gravy, as well as rolled cakes topped with house made fruit compote.
Biscuit Love
Biscuit love is one of the best places to eat breakfast in Nashville located in the popular Gulch area.This family owned restaurant, and everything is made from scratch with local ingredients from around the area.
The motto here is food for good, where they give back a portion of sales. You can order just about anything on the menu with a homemade biscuit. Try the fried chicken, biscuit with gravy, biscuit French toast, southern benny, or an egg plate.
Healthier menu options include cherry oatmeal, roasted veggie bowl, and shrimp and grits. Or order some biscuits with homemade signature jam for the table.
Frothy Monkey
The Frothy Monkey serves an all day brunch in Nashville until 5 pm daily! They are open daily, at their east Nashville and downtown locations. If you are looking for locally grown produce and purveyors from around the Tennessee area.
Breakfast entrees include Porter Road andouille and hash, a farm breakfast, fresh bagels, a California egg and avocado sough dough toast, country ham and pimento cheese biscuits, French toast, omelets , grits bowl with smoked cheese and prosciutto.
Lunch entrees include Royale club, pastrami, burgers, salads and more. Dinner menu is served after 4 pm and includes shrimp and grits, pork barbacoa, hueveos rancheros, sun dried tomato pesto pasta, chicken and gnocchi and salmon and quinoa.
Pinewood Social
Pinewood Social is one of the trendy places to eat breakfast in Nashville. Breakfast is served Monday to Friday from 7:30 am to 11 am, and brunch is served Saturday and Sunday from 9 am to 4 pm.
Start with fresh pastries like seasonal muffins and scones, and croissants. Breakfast bowls, yogurt and granola, and egg dishes like tacos or steak and eggs. Or try the French toast or chicken and waffles.
For one of the best brunch in Nashville try the chips and guac, brussel sprouts or chipotle bbq wings to start. Sandwiches include a turkey and Brie, Bacon and egg sandwich, burgers like a chimichurri or vegetarian burger.
Butcher & Bee
Butcher & Bee serves one of the best Nashville brunch menus that rotates weekly. You can always check the website to see the weekly menu, served Saturday and Sunday from 10:30 am to 2pm. This is another of the East Nashville places to grab breakfast in Nashville.
You can find dishes like French toast, farmhouse hash with eggs, green Shakshukka a Greek egg dish, braised beef with sweet potato latkes and burgers. Pair with mimosa – try the pomegranate, Espresso Martini or add a spirit to one of the many buzz free seasonal gazoz cocktails which is a vinegar fruit mix with sparkling water.
Proper Bagel
Proper Bagel is one of the breakfast places in Nashville, that serves up delicious New York style bagels. This contemporary eatery welcomes you in with a variety of menu items.
Bagels sandwiches include avocado and egg, New York style lox and creme cheese, smoked fish sandwich on your choice of bagel, a variety of bagel and cream cheese options, avocado toast, tuna melt, and other proper bagel sandwiches like a Waldorf chicken salad or egg salad.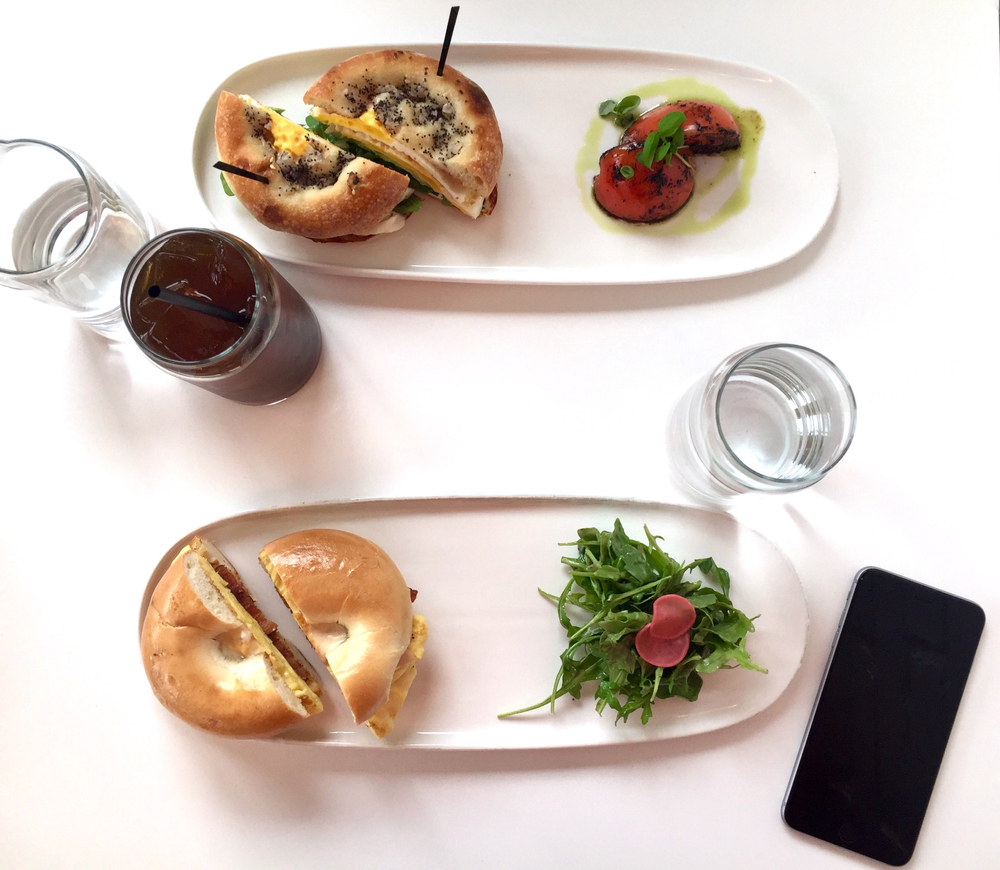 Avo
Avocado is another one of the plant based breakfast spots in Nashville.The menu here is 100% plant based, and includes a variety of gluten free offerings that are all organic and locally sourced ingredients.
On the menu try the breakfast burrito with a walnut chorizo and tofu scramble, heart of palm avocado toast, a sweet and savory French toast served on rosemary garlic bread with maple aioli.