Are you looking for restaurants in Nashville? You are the right place in this article we will walk you through where to find the best food in Nashville, the best downtown Nashville restaurants, and what to eat in Nashville. 
Nashville, Tennessee is an incredible city, it's energetic, vibrant and a real treat to visit. The 'music City" as it is known is a city filled with some amazing attractions, with music studios and recording stations on every street corner and of course a choice of lots of places to dine.
Planning your trip to Nashville last minute?
Make sure to book your hotels and tours in Nashville in advance to ensure availability! The longer your wait, the harder it gets. Here are our top picks for your trip:
Top Experiences And Tours In Nashville:
Top Picks For Hotels In Nashville:
It's also a beautiful city on the river with some lovely open spaces and natural landscapes surrounding it. If you are looking for a getaway or road trip that offers a lot you couldn't go wrong with Nashville.
This diverse and happening city also offers some lively and interesting places to eat whether it's breakfast, lunch, or dinner Nashville will not disappoint. It might be known for its barbecue, hot chicken, and southern hospitality but you might be surprised at all the options available.
Whatever you love to eat Nashville has it and even has some surprises that you might not expect. Many a chef has made his or her mark in Nashville, Tennessee and the city prides itself in its world-class cuisine.
So are you ready to see what restaurants in Nashville we have chosen for you? Grab a drink sit back and let me walk you through where to eat in Nashville.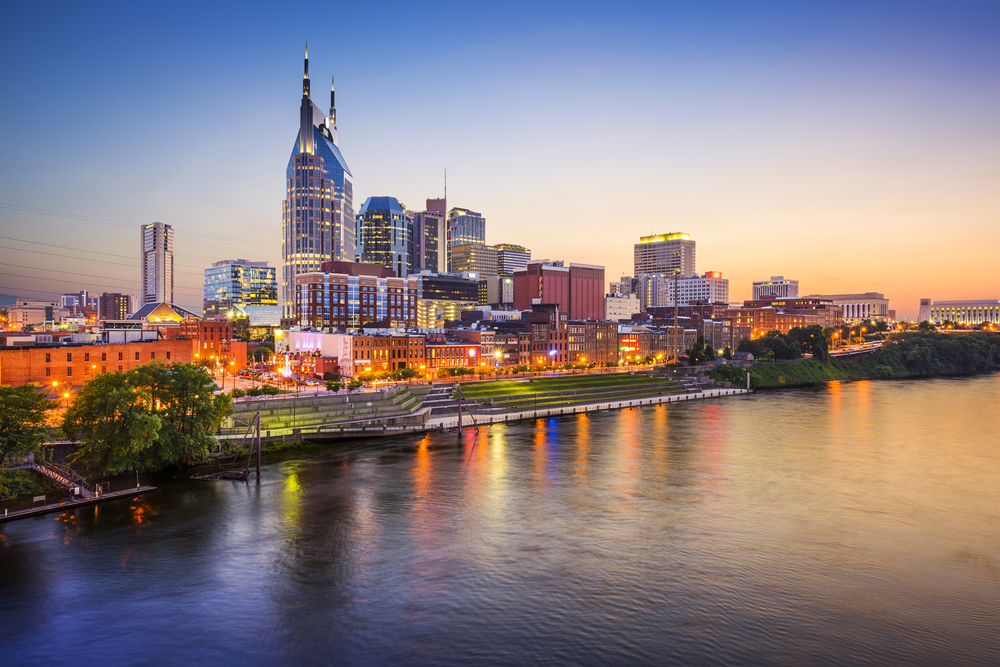 15 Best Restaurants In Nashville You Must Try
Bourbon Steak
If you are looking for a place to treat someone, celebrate or perhaps have a romantic meal then this is one of the best restaurants in Nashville for you.
Not only does Bourbon Steak specialize in high-quality cuts of American beef but it also has some of Nashville's freshest seafood with daily deliveries.
All the dishes are cooked to perfection by Michelin star chef Micheal Mina and the wine menu is award-winning with over 450 selections. You are going to want to put this on your Weekend In Nashville Itinerary!
But the real draw here is the 360-degree views of the Nashville skyline. Yes, the view from the 34th floor is the only thing to eclipse the tasteful decor and incredible food.
Reservations are recommended here and there is a business/smart casual dress code. It's the best dinner in Nashville if you love these types of restaurants.
Husk
If you are more into your vegetable than your meat then this is one of the best places to eat in Nashville. Executive Chef Ben Norton offers a menu here that is a farm-to-table experience. This is also the perfect place to go if you are having your bachelorette party in Nashville!
The focus of this restaurant is "from the dirt" so the dishes are as you would expect are vegetable-heavy. The menu changes frequently and is always inventive, except things like Baby Back Ribs, Squash BBQ, New Orleans BBQ Shrimp, and Marsh Hen Mill Grits.
The best-selling dish here is A Plate of Southern Vegetables. This is good food served in an unassuming atmosphere that all will enjoy. One of the cool Nashville restaurants that everyone will love.
Ole Red
If you are after dining in Nashville in a more relaxed atmosphere then Old Red might be for you. It's a spacious tavern with a rooftop bar.
It serves dishes such as fried chicken "Redneck" nachos and Southern Tater Tot Poutine. But the thing people really come here for is the music.
They say it's the place where the hottest talent comes to play and where you'll find the biggest sound on a small stage. It's like experiencing a concert from a bar stool.
If you really want to see what drives Nashville its beating soul so you speak take a trip here. This is one of those restaurants in Nashville that everyone needs to experience once.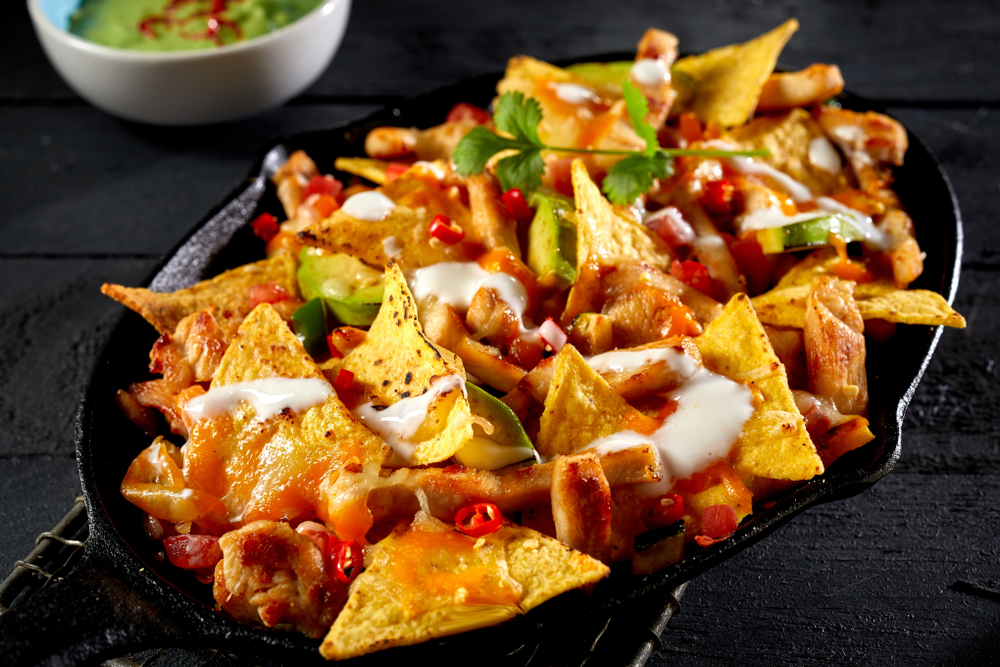 Stk
Think modern steakhouse and chic lounge with a fine dining experience and you have what Stk is all about it. It's the sort of place that wouldn't look amiss in a James Bond Film, a modern classy joint with a little something extra.
Its objective is modern diving, incredible food, and the perfect ambiance and we feel it delivers on all three.
If you ever wondered what a dining vibe is wonder no more, this is it. D.J.s create a high-energy atmosphere and the sleek design is made for socializing.
As you might expect it's known for its steaks but it also does great seafood with a raw bar for oysters and the like. If you are after an eating experience in Nashville this is it. This is one of the best food places in Nashville.
The Optimist
If you love fish and seafood then this is the best Nashville food place for you. From acclaimed restauranteur, Ford Fry and chef Ryder Zetts this seafood-centric restaurant hits in all the right places.
The interior is divine with a modern mid-century feel but a little quirky. The food is just as delightful with a menu full of seafood with some meat dishes. Expect things like oyster gumbo, deviled crab, and grilled swordfish steak. There is a whole Oyster menu that describes oysters like fine wine.
The building which used to belong to the TD&W Handle Company is historic, charming, and creates a spacious diving room. The outside patio is also lovely.
If you want the best food the sea can offer then this is the place for you. If you are looking for good food in Nashville then this is the place to be.
Etch
One of the best downtown Nashville restaurants this award-winning restaurant offers globally inspired dishes in a light minimalist style restaurant.
This modern restaurant has two private dining rooms, a full bar, and a chef's bar where guests are encouraged to interact with chef Deb Paquette.
The menu is eclectic and innovative with such items as homemade chickpea tofu with coffee carrots, sambal goat cheese, venison with a pomegranate walnut sauce, and an ancient grain bowl.
Deb Paquette was the first woman in Tennessee to qualify as a certified executive chef and has since won countless awards and accolades.
This is a restaurant that just lets the food and the chef speak for themselves. This is one of the best Nashville restaurants and we highly recommend you take a trip here.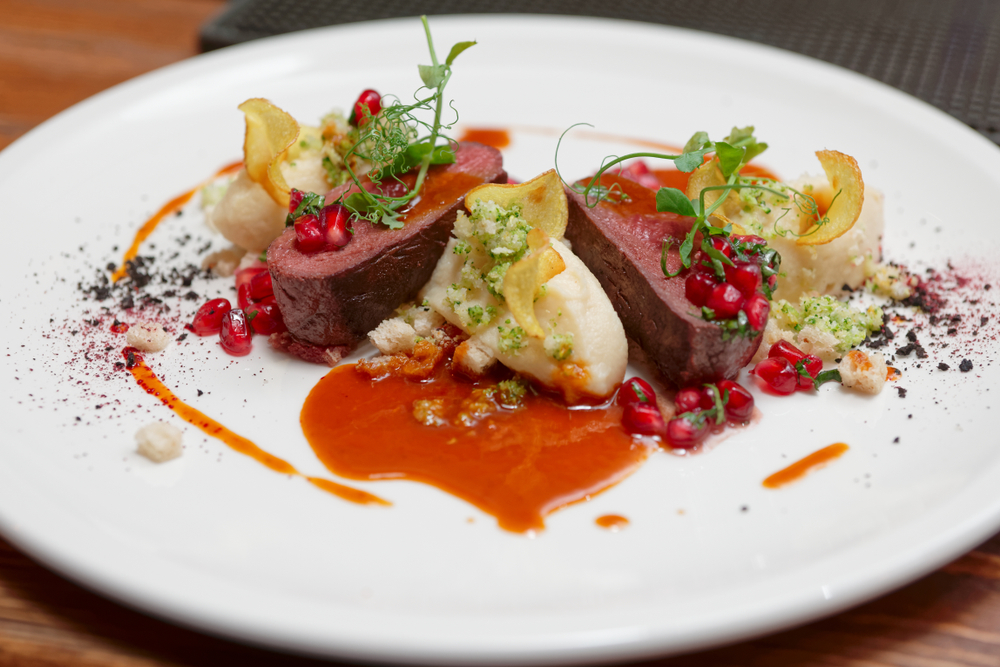 Sinema
Sinema is based in the old 1942 Melrose Theatre and is worth a visit just to see the incredible interior. This place is a dream to look at and a dream to eat at.
Here they take a contemporary approach to classic American cuisine serving things like burgers with dry-aged patties, ribs with buttermilk horseradish. Everything here is American with a fresh twist.
Sinema takes guests back in time with an opulent and nostalgic atmosphere, timeless dishes, and unrivaled service.
Executive Chef Kyle Patterson loves food and this shows in the menu produced. The food blends effortlessly with cozy velvet booths, the exposed brick walls, and the curved staircase.
There is something so comforting and familiar about this place you really won't want to leave. Oh, the bottomless brunches here are just divine.
If you are looking for the best brunch in Nashville look no further, Sinema is your place. Make sure to check out our epic list of the Best Things To Do In Nashville At Night for nightlife and more!
Pancake Pantry
How do you know a restaurant is loved by locals? The line wrapped around the building each morning is a good indicator.
Since 1961 this place has been serving made-to-order pancakes and has no less than 23 varieties to choose from. These include such items as old-fashioned buttermilk, sweet potatoes, and banana bread.
They do a selection of other breakfast and lunch items but you come here to taste the pancakes. This is where to come for the best breakfast in Nashville.
Sunda
Asain food served in a modern environment is what Sunda offers. The dishes while classic are modernized and upgraded creating something new and delightful.
The menu here is creative and innovative including things like Miso Glazed Sea Bass and Lemongrass Beef Lollipops. The Sushi here is award-winning and the menu comprehensive and the Dim Sum options are extensive.
This is a great restaurant to come to for dinner it's great food with a twist served in a modern restaurant with great service. Eating in Nashville doesn't get much better than this.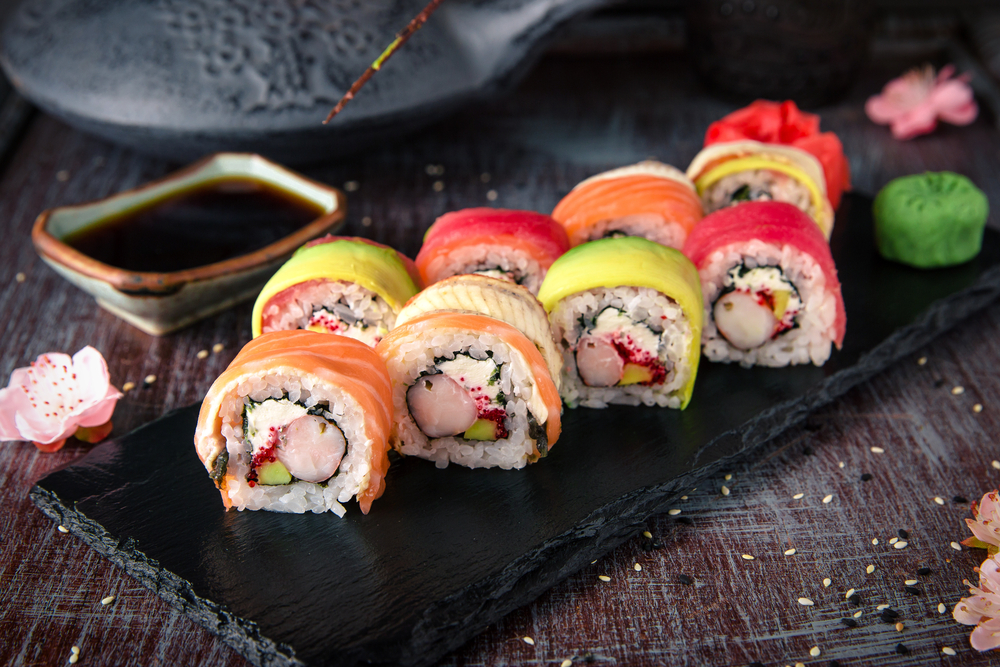 Butcher And Bee
If there is a group of you this is one of the best places to eat in Nashville. The food is served family-style meaning you order plates that are placed in the middle to share. It's a great way to get a real taste of what is on offer here.
The dishes are middle eastern/Mediterranean in nature and the menu does often change to suit what is in season. It includes items like whipped feta, hummus, and whole Moroccan-cooked chickens.
They also offer a chef's choice where the server decks out your table with the best meals which seem really great as the choice is endless.
This is a restaurant for talking, sharing, and eating. It does get busy and due to the industrial style of it can sometimes feel noisy. If that bothers you ask to sit on the patio. This is one of the places to get the best lunch in Nashville.
City House
Pizza from a James Beard Award yes that is what happens here. It's Italian mixed with southern cuisine and the pizza is just incredible.
The large brick oven pushes out inventive thin crust pizza that will be some of the best you have ever tasted.
The menu isn't huge but it's innovative and everything is cooked to perfection. The dessert menu here is also of note, it doesn't seem like an afterthought like it so often can.
The place is large and airy with an industrial feel and it can get busy and noisy as these buildings do. This is one of the best food places in Nashville.
Big Al's Deli
For true southern comfort food head to Big Al's. This place is loved by locals and is the place the other chefs in town eat at.
It's unassuming, heartful and soulful and that just seeps through everything here. The food is responsibly sourced and created with love as Big Al himself says.
Al is a much of a star here as the food quite often engaging in conversation and tales, but his lips are sealed on his secret jerk marinade.
The menu contains things like hot chicken, shrimp and grits, fried catfish all made to order. They also serve one of the best breakfasts in Nashville here.
You will feel more like you are in someone's house here than a restaurant and the experience is well worth a trip. This is definitely one of the best restaurants in Nashville.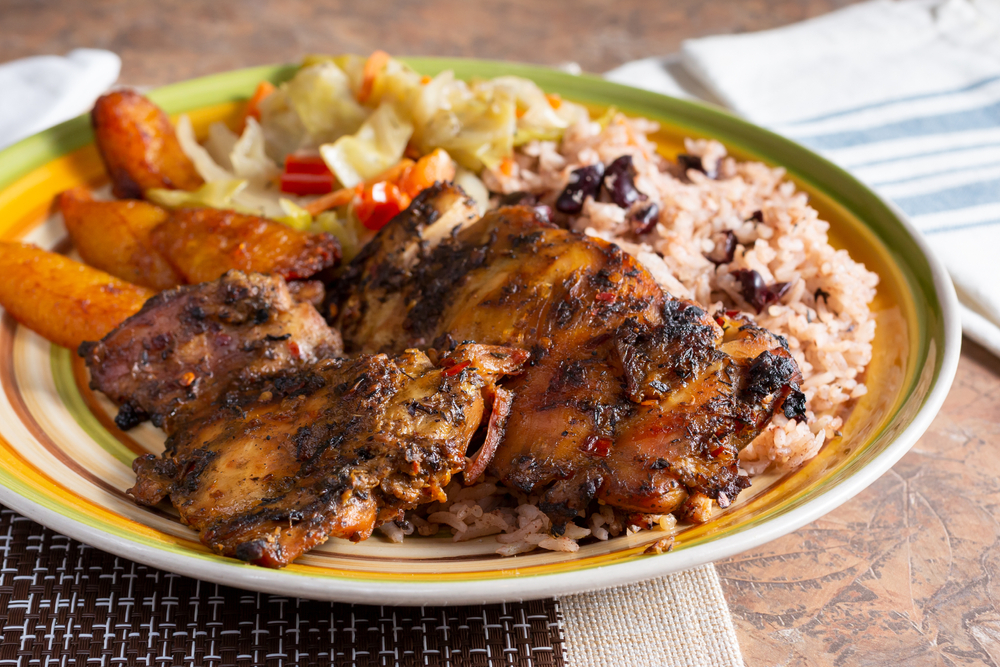 Pelican And Pig
For one of the best dinners in Nashville head to the Pelican and Pig. Almost everything is cooked over a wood-burning hearth and the food is seasonal and fresh.
It's a cozy intimate restaurant and in its own woods is creative and playful. The husband and wife team Nick and Audra Guidry have a goal to bring a fine-casual dining service experience to a comfortable, cozy atmosphere and they achieve that.
The menu changes often and is small but everything on it is delicious and innovative.
If you have allergies or are vegan it is often hard for them to make substitutions here due to the way the menu is formed and created so bare than in mind.
They serve some of the best food in Nashville here and diving here is such a delight.
Skull's Rainbow Room
The original Skulls Rainbow Room dated back from the 1940s and was the cornerstone of Nashville's legendary Printer's Alley. Etta James, Elvis Presley, Patsy Cline, Johnny Cash, have all played it at some time.
The establishment shut in 1999 after the owner David "Skull" Schulman was murdered in a robbery at the club. It reopened in 2015 and offers live jazz music nightly and burlesque performances. Hanging on to some of the traditions it was known for.
It's casual yet elegant and the menu is pretty extensive. Expect to find items such as a prime rib, rack of lamb, and scallops. It's fine dining with a somewhat nostalgic feel.
Visiting this place feels like you are stepping back into a little bit of history enjoying the dream of a man who brought so much to this city. It's one of the best Nashville restaurants serving some of the best Nashville food.
East Side Banh Mi
This is one of those restaurants that opened during the pandemic and lived to tell the tale. That is how good the food is here.
It specializes in Vietnamese sandwiches, salads, and bowls. A Banh Mi is a short baguette with a thin, crisp crust and a soft, airy texture. It is often split lengthwise and filled with a savory filling.
The menu is concise but the options are delicious. Including things liked roasted lemongrass chicken, roasted black caramel pork shoulder, and chili crisp tofu with roasted eggplant. The rice bowls and salads bowls also offer lots of choices.
And if you have never had a Vietnamese coffee now is the chance to try one they truly are delicious.
This is one of the best places for lunch in Nashville and one of the best east Nashville restaurants.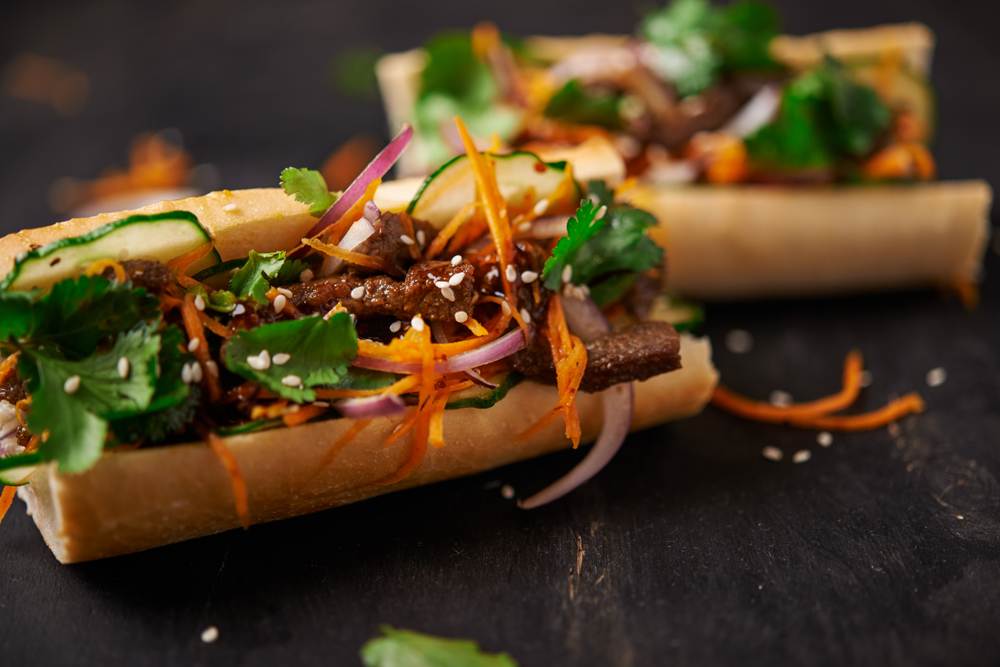 As you can see when it comes to eating in Nashville there are so many options. Dining in Nashville really is a dream with so much choice.
Whether you decide to eat in one of the best downtown Nashville restaurants or one of the more cool Nashville restaurants we know the food will be good. And if you have any more suggestions of where to eat in Nashville please let us know in the comments so others can benefit from your recommendation.
Have a great time in Nashville.