If you are looking for the best Christmas towns in South Carolina, then you have come to the right place! The holiday season is one of the best times of year because of the cheer, the time with loved ones, and the time off work! We recommend you spend some of that time in the hallmark towns in South Carolina!
South Carolina is a fun state to visit year-round and there is so much to do, no matter the season! However, everything is a little more magical at Christmas. This article will cover the whole state of South Carolina, but we do have a more focused list on Christmas in Charleston if you are just visiting there! There are so many things to do in South Carolina in December, so we picked our favorite ten!
Whether you are staying inland, or want a Christmas on the beach situation, one of our towns will be the perfect place. Or maybe you want a road trip situation so you can get the best of both worlds! Book a resort (or two), pack your favorite Christmas sweater, and let's dive in to the best Christmas towns in South Carolina!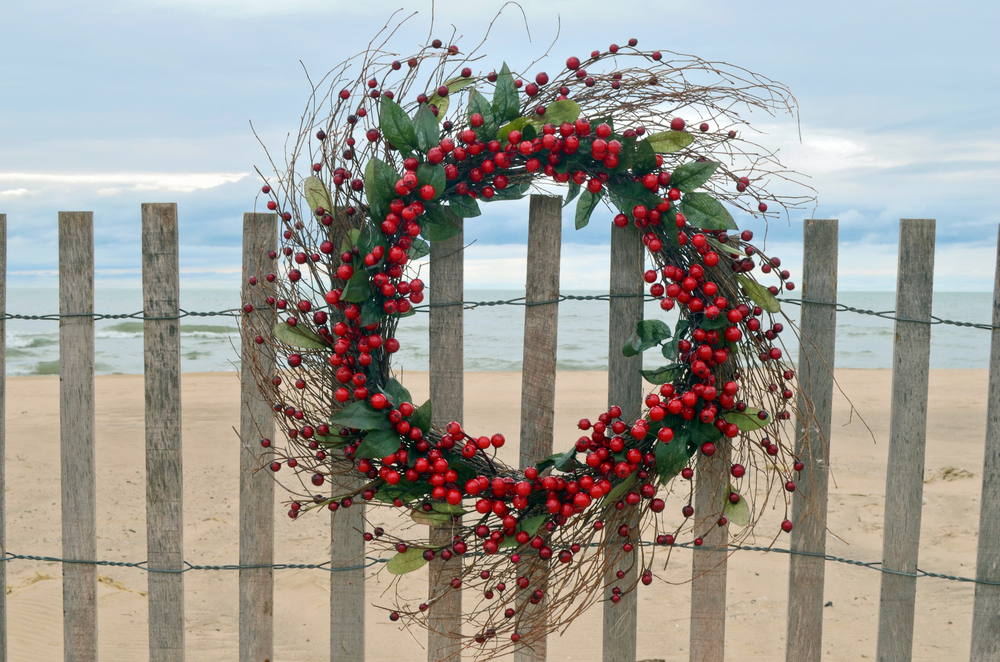 10 Festive Christmas Towns In South Carolina You Must Visit
Charleston
A weekend in Charleston is good any time of the year, but during the holidays, it is one of the best South Carolina Christmas towns! For good old-fashioned family fun, the 25-minute holiday sleigh ride through town is a fun and relatively cheap way to see the city all decorated for Christmas! The Charleston Festival of Lights is a beautiful even from the end of November till New Year and you are able to explore James Island County Park all decked out!
Charleston is one of the best places to spend Christmas in South Carolina because there is so much to do! At the holiday markets you can find a gift for anyone, and even a few for yourself! From decor to handcrafted trinkets, they really do have it all.
The Charleston Reindeer Run is a so much fun if you are looking for a family and pet friendly 5k to get your holidays started. Did we mention there are also parades in the city?! Charleston is one of the festive SC Christmas towns!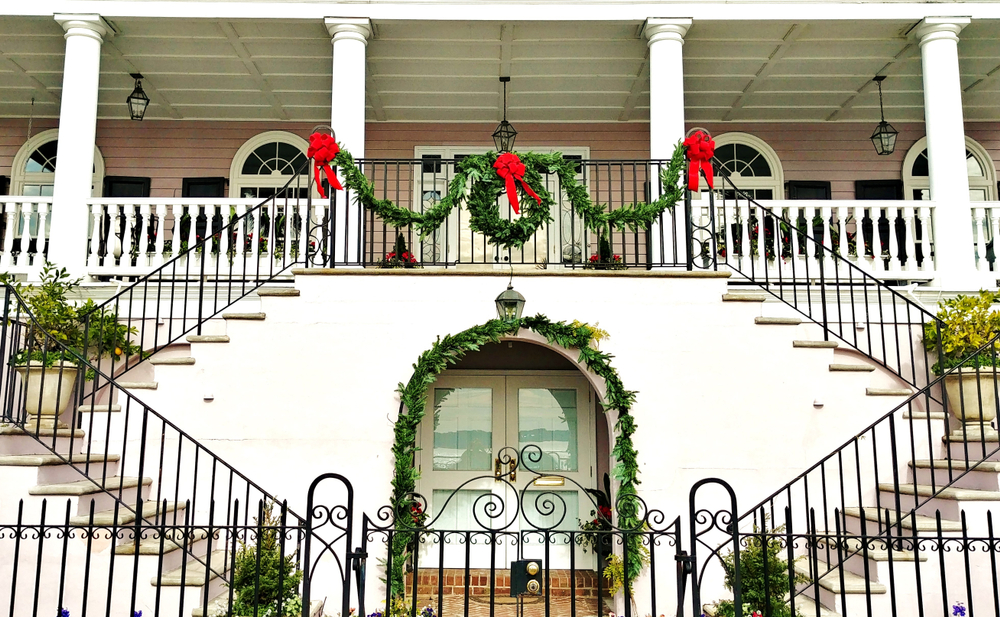 Rock Hill
One of our favorite Christmas getaways in South Carolina is Rock Hill! On the Northern border of the state, Rock Hill is such a cute small town! Perhaps the most attended thing to do is Christmasville! Santa arrives on the last Thursday in November and kicks off a weekend of festivities before he heads back to the North Pole on Sunday. But do not worry! The holiday fun continues in Old Town Rock Hill for the entirety of the season!
The festival includes art from Vernon Grant. There is a gingerbread scavenger hunt, ornament decorating, shops, cookies and cocoa, historic trolley tours and so much more! You can't miss Christmasville!
Rock Hill also hosts a beautiful Christmas parade that is fun for the whole family! Rock Hill on it's own is the cutest town! So thankfully exploring and looking at decorations is an activity all in itself! Rock Hill, with all its charm, is one of the best Christmas towns in South Carolina!
Spartanburg
Spartanburg is one of the most beautiful Christmas mountain towns in South Carolina! Their most popular even is the Dickens of a Christmas! The street festival is family friendly and has something for everyone! The downtown businesses decorate their store windows, there are live musicians along street as well as carolers! But the fun does not stop there. Make sure to grab some of their festive foods and libations!
The Christmas market is a necessity for all your gift needs! Again, there is decor and handcrafted trinkets, but also locally made goods from Spartanburg and the Blue Ridge Mountains! The Christmas Parade takes place more in the middle of December and features authentically decorated floats! Less crowded than the Macy's Thanksgiving Day parade, but will all of the heart!
Christmas in the South Carolina mountains is a special kind of magic and Spartanburg does it big! From the first week of December to the 31st the city puts up a Holiday Ferris Wheel on South Spring Street! Perhaps the most classic of offerings is the Spartanburg Ballet's performance of The Nutcracker. An absolute must for the holiday season!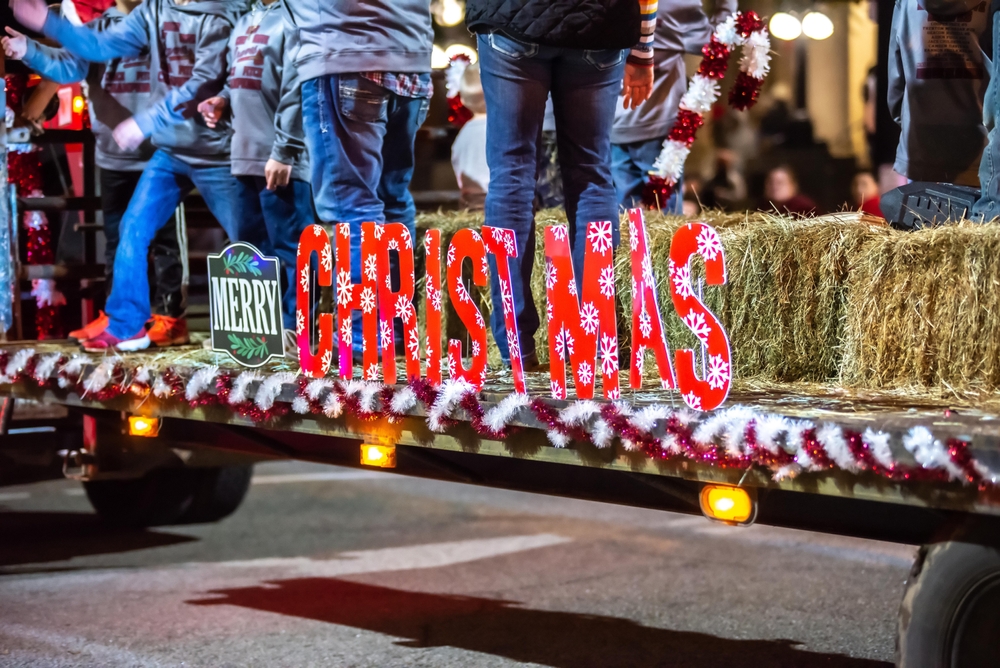 Camden
Camden has plenty of things to do in South Carolina in December! This cute town hosts a twelve days of Christmas with different activities each day! The event kicks off with a Tree Lighting Ceremony followed by a shopping stroll downtown! Grab some peppermint hot chocolate and make a night of it! One of the most magical feelings will always be the moment the lights come on a Christmas tree for the first time.
Other events include the Tinsel Trail and Holiday Shag. If you are religious there is a Nativity Paint Night! The holiday market in Camden is a great place to find unique gifts for that person who is difficult to shop for! The Christmas at Camden Concert is a great event filled with carols and and festive cheer!
Camden is one of the great Christmas towns in South Carolina because of their classic events and decor. A visit to Camden is like taking a step back to simpler times. One of their most special events is the Candlelight Tour of Homes. If you can only make one, we suggest you pick that!
Conway
Conway is one of the best places to spend Christmas in South Carolina! Their downtown celebration is called Rivertown and takes place each Thursday night in December until Christmas! Of course the month of events kicks off with a tree lighting ceremony and the shops stay open late, lit by candlelight, to kick off the holiday shopping!
Downtown Conway goes all out! The shops have living window displays! Santa is available most Thursdays to hear your little ones' Christmas list and snap a few photos! There is also a Holiday Cruise-In hosted by the local car club! Do not forget to visit the Great Conway Gingerbread House!
Snowfall Park at City Hall is a particularly popular event for the kiddos while they live out the white Christmas that Camden rarely gets! All events are free and most are family friendly! Camden is one of the SC Christmas towns that we love because the Thursday schedule leaves the weekend open for other things. Additionally, the cruise in with the classic cars is really unique and different!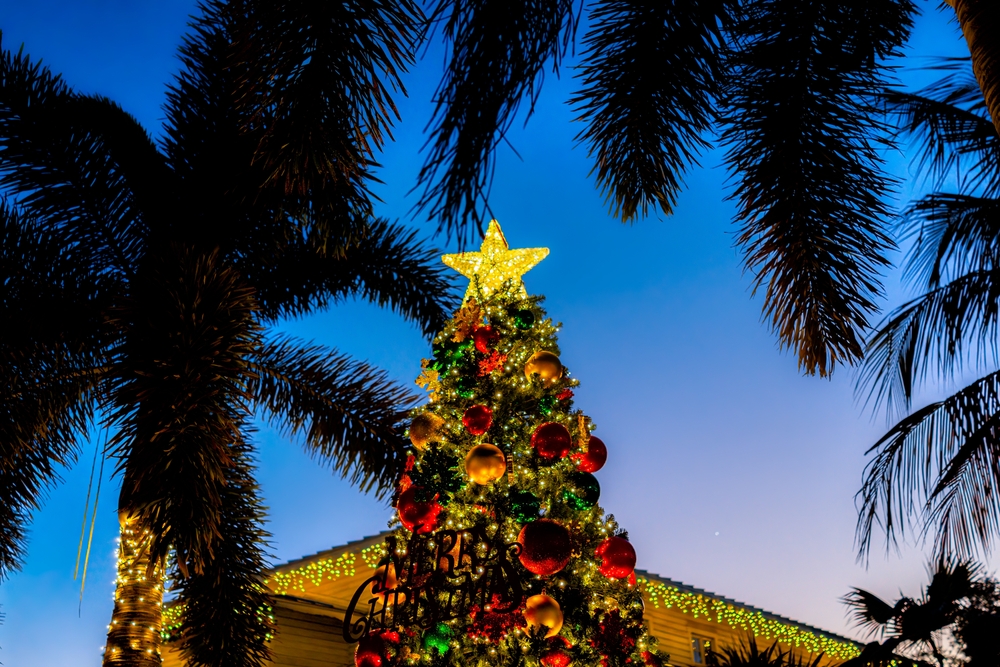 Myrtle Beach
One of the best Christmas getaways in South Carolina is Myrtle Beach! Myrtle Beach is one of the top destinations in South Carolina and for good reason! Beautiful white sand b beaches, moderate Atlantic Ocean temperature, and stunning oceanfront hotels! This perfect beach town seems like an odd pick for one of the best South Carolina Christmas towns but we will convince you they do it right!
The Myrtle Beach Boardwalk turns into a winter wonderland with a mile long walkthrough Christmas light display. The light display is such a fun photo opportunity! The magical walkthrough continues through Downtown Myrtle Beach with a Family Fun Zone that includes all the holiday activities including photos with Santa in front of the ocean! There are also Christmas markets where you can do your holiday shopping throughout the season!
Throughout the theaters in Myrtle Beach, there are many holiday shows and concerts to enjoy! Many local restaurants also have a holiday menu that will contribute the good cheer that the holiday season brings! The warm beaches of Myrtle Beach are the perfect place to spend the holidays!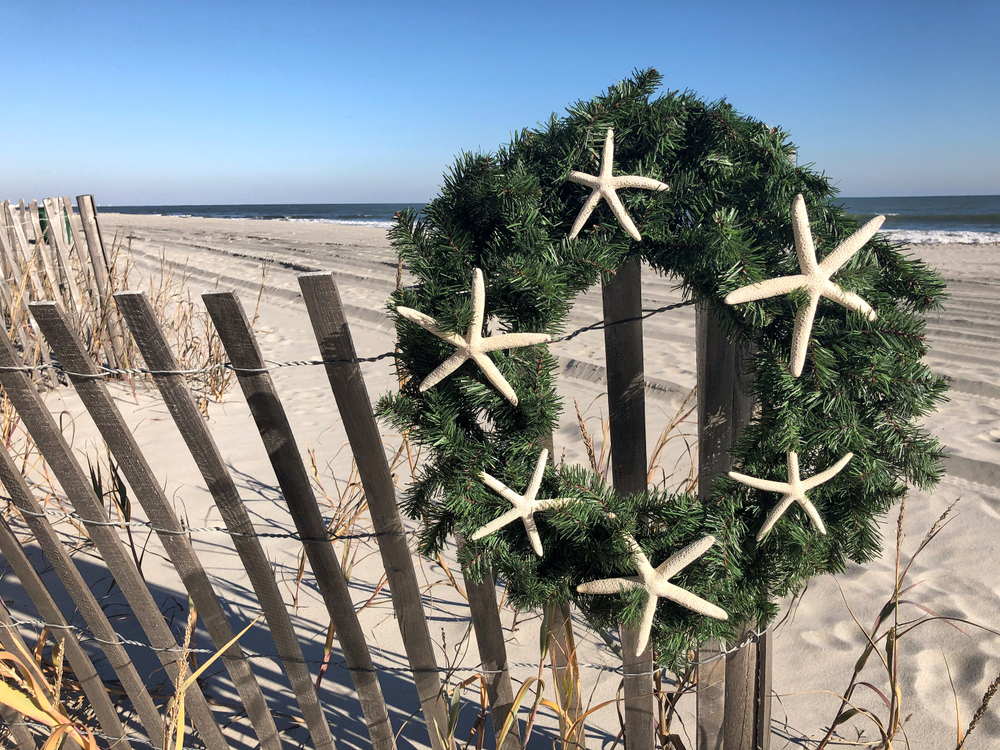 Greenville
One of our favorite hallmark towns in South Carolina is Greenville! Featured in Southern Living as a charming town to spend the holidays, we could not agree more! Greenville's reputation orbits around their amazing food and Southern hospitality, but their holiday cheer is their best kept secret!
Greenville does one of our favorite things: a window decorating contest on Main Street! While strolling down Main Street you can also knock out some of your holiday shopping (or maybe just some shopping for yourself). Also while you are walking, you will come across several decorated Christmas trees and and oversize menorah in NOMA Square!
The Christmas mountain towns in South Carolina are their own brand of special and Greenville makes it extra special. The United Community Bank Ice on Main is a downsized replica of the most well known ice rink in America – the ice rink at New York City's Rockefeller Center! Skate a couple laps and pretend you are in New York, we won't tell! Another quintessential holiday activity is watching the Poinsettia Christmas Parade on the first Saturday of December, a 75 year tradition!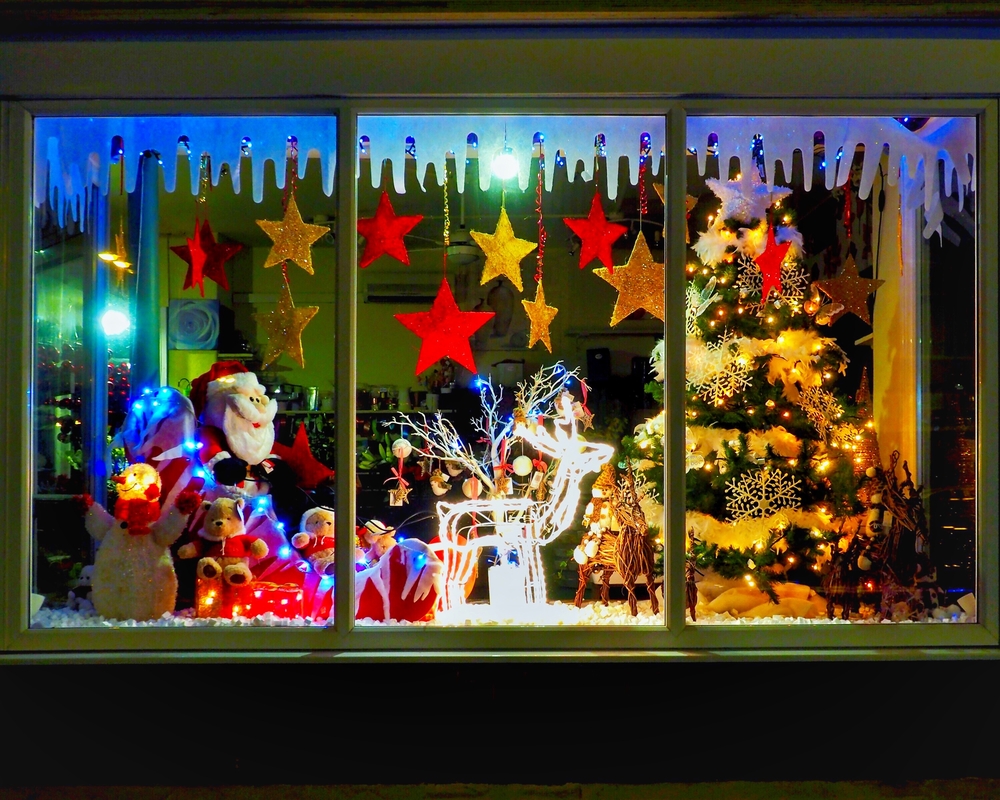 Columbia
Columbia is not only the state capital, but one of the best Christmas towns in SC! Nestled halfway between the Blue Ridge Mountains and the white sand beaches, Columbia is a perfect urban-suburban mix and widely known as one of the best places to live in South Carolina.
During the holidays, Columbia should be known as the City of Lights! Lights at Riverbanks is an amazing event put on by the Riverbanks Zoo and Gardens! Visiting the zoo and botanical gardens is magical any time, but decorated for the holidays is unlike anything you have experienced before. The Holiday Lights on the River has Saluda Shoals Park become the biggest drive through light show in the Midlands! The reflections of the animated light displays on the river is so beautiful! Vista Lights kicks of the holiday season with more than sixty galleries, shops, and restaurants decorated and ready to welcome you!
When it comes to SC Christmas towns, Columbia is such a fun spot and we highly recommend checking it out!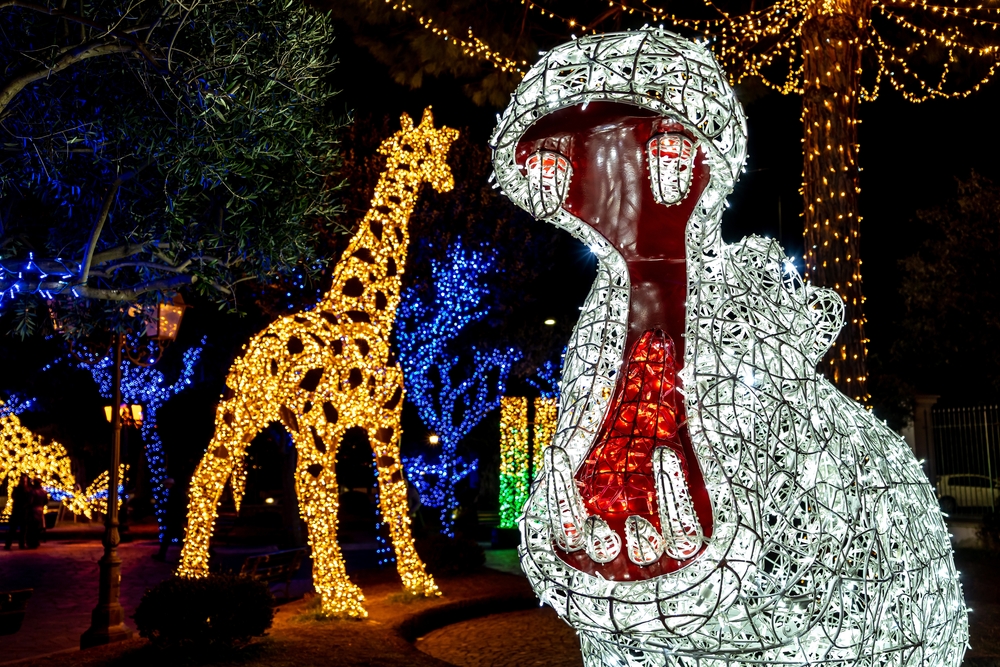 Aiken
Aiken is one of the best Christmas towns in South Carolina because it gives the perfect small town vibes. The season begins with Night of One-Thousand Lights where the shops of downtown stay open late to offer holiday treats, drinks, and music for a festive evening out! Next, many of the locals gather downtown for the annual tree lighting ceremony! There are carolers that will serenade you with all your favorite holiday classics and Santa and Mrs. Claus are known to make an appearance!
The Christmas Craft Show features over 100 exhibitors and we love this craft fair because they have a lot of crafts that you finish so you can put on your personal touch. You can paint their designed ornaments for example! The Festival of Trees features a lot of Christmas trees decorated by different members of the community! Each tree has its own unique message and style, from classic to contemporary!
When it comes to performances, Aiken gives you several to choose from! Joy to the World is a jazz concert and Aiken Symphony Orchestra presents Home for the Holidays! The Aiken Civic Ballet presents the Nutcracker for some good classic holiday entertainment!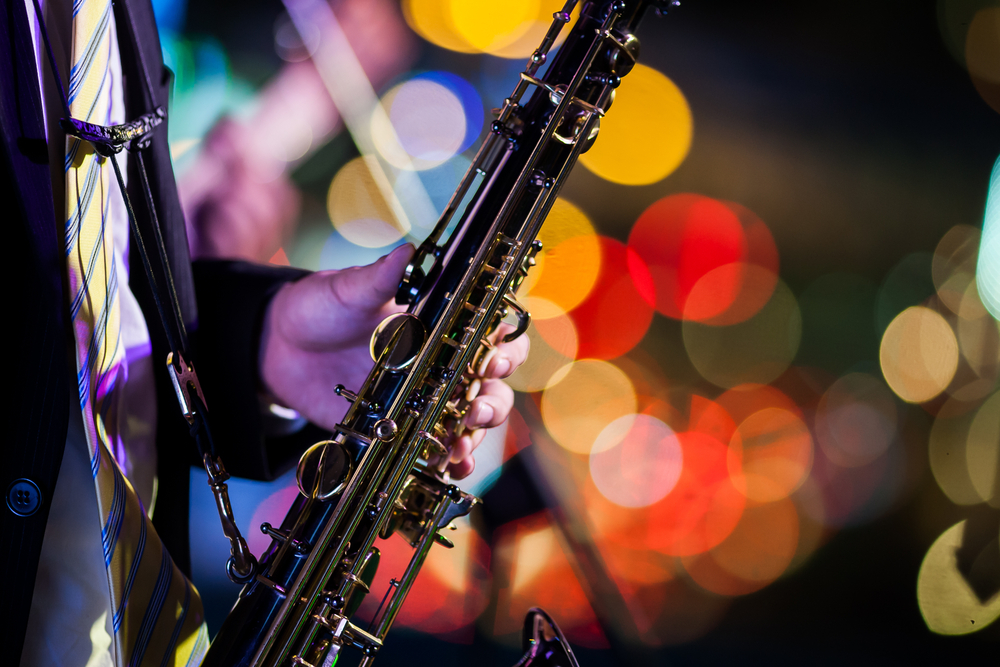 Clemson
One of the best weekend getaways in South Carolina is none other than Clemson! College towns always have an air of possibility, and a college town during the holidays is so youthful and fun. As the students prepare to head home from the holidays from Clemson University, you will feel the magic of holiday travel.
Christmas in the South Carolina mountains is a wonderful experience. The small town vibes radiate, no matter how big the town is! The town of Clemson has everything from the Christmas parade and kids parade that we love to the Christmas Bird Count hosted by Clemson University.
Clemson University and the town get decorated for the holidays. Grabbing a warm drink and strolling the city admiring the decorations in this sweet Blue Ridge Mountain town is an event in itself! Funny enough, Clemson also has a number of Christmas in July events such as Just Craftin' Around where you can decorate wooden ornaments to get the holiday spirit started!