Are you ready to visit some of the best small towns in Kentucky? These Kentucky towns are full of history, good food, beautiful landscapes, and small-town charm. The Bluegrass State has more to offer visitors than many may believe. From country cooking and Bluegrass music to historic buildings and breathtaking scenery, you can find a little bit of everything in Kentucky.

Most travelers seeking the small town experience look for ma and pop shops, off-the-beaten-path attractions, and hole-in-the-wall restaurants. If you find yourself in a similar position, you are in luck. These small towns have all of that and more! You can find small towns in every corner of Kentucky. Visit with buffalos, see Kentucky thoroughbreds run, get educated at the National Underground Railroad Museum, and of course, eat delicious country cooking until your heart's content.

Which of these small towns will you visit first?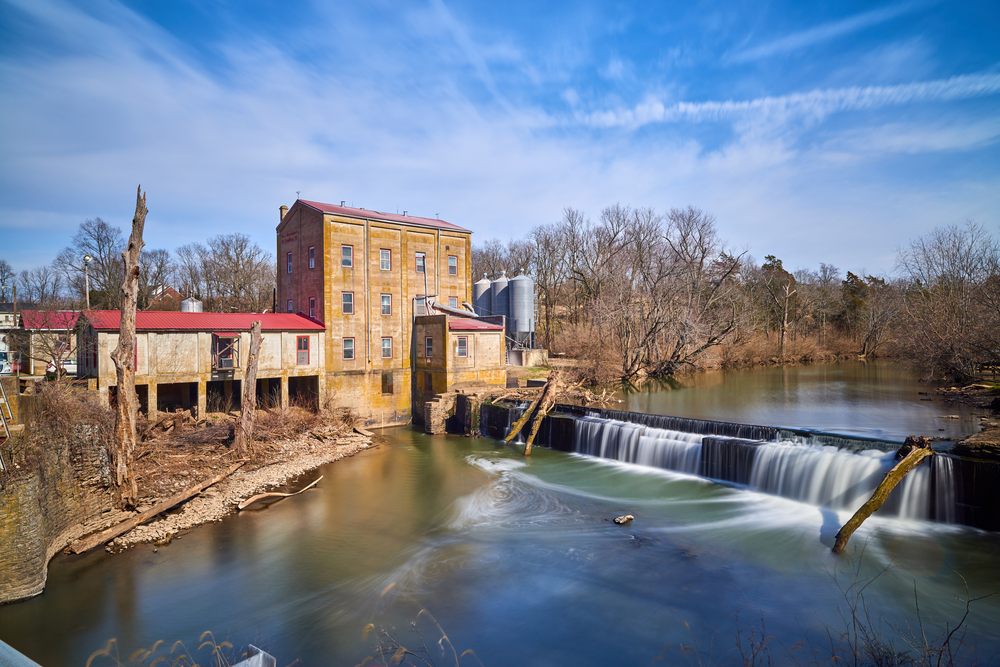 12 Best Small Towns In Kentucky You Must Visit
Bardstown
If you are hoping to visit some cute towns in Kentucky, make sure you don't overlook Bardstown! You can find this lovely little town in central Kentucky, just forty-five minutes south of Louisville. For a small town, Bardstown has a lot for visitors to do, see, eat, and enjoy. You can start your visit to Bardstown by visiting some of the amazing museums that call the town home.

The My Old Kentucky Home Museum, Oscar Getz Museum of Whiskey History Museum, and the Women's Civil War Museum are all great museums that offer a glimpse into the history and founding of not only Bardstown by the state of Kentucky. Bardstown is the second oldest town in Kentucky and is well known for its stunning downtown and for being on the Bourbon Trail.

If you are a fan of Bourbon or would just like to follow along the world-famous Bourbon Trail, consider stopping by Bardstown Bourbon Co. With a sleek yet industrial design, this is a unique distillery with a full-service restaurant and bar.
With all of the fantastic things to do in Bardstown, it is easy to see how it is one of the best small towns in Kentucky. Don't forget to check out our post about Visting The Kentucky Bourbon Trail as well as the Best Bourbon Distilleries in Kentucky!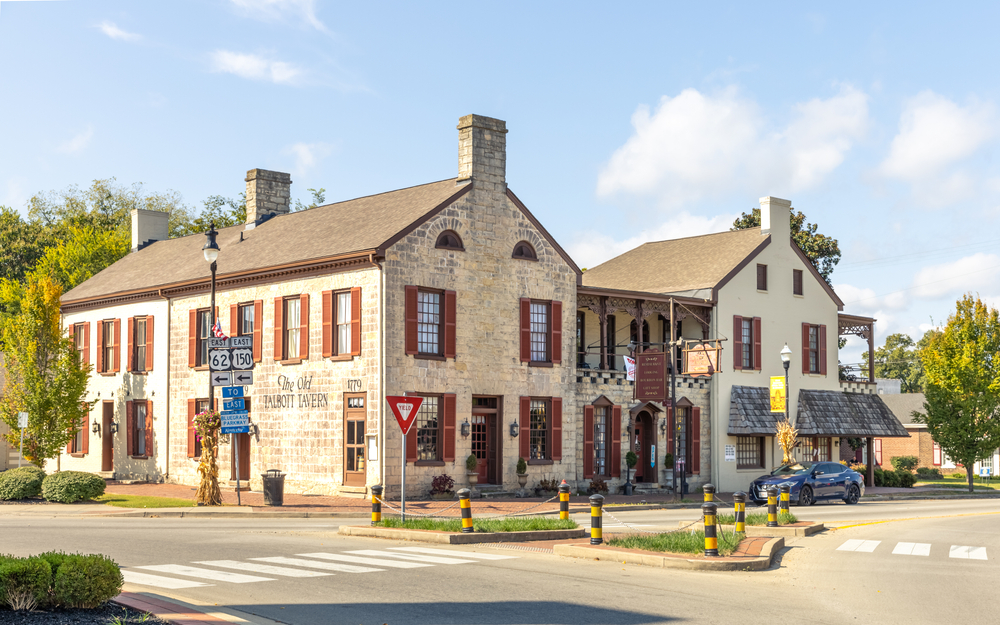 Harrodsburg
Easily one of the best small towns to live in Kentucky, Harrodsburg has one of the most intriguing attractions in all of the Bluegrass State, Old Fort Harrod State Park. This attraction is a full-scale replica of the 1774 fort that was built by James Harrod. This park spans fifteen acres and wonderfully depicts the first permanent American settlement in Kentucky.

If you are traveling with kids, you will be happy to know that there is a wonderful community park. It has playgrounds, a pool, a skate park, and a kiddie pool area. This is perfect for those traveling in the summer months with kids. Traveling by yourself is a lot of fun, but you can also take a tour of Harrodsburg and get loads of information about the area with Central Kentucky Tours.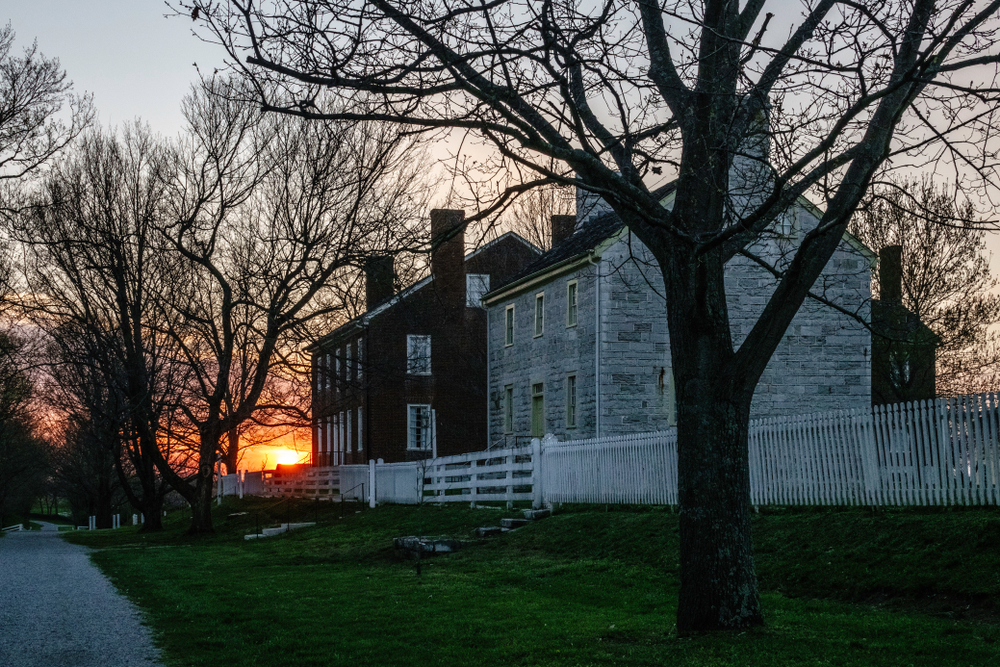 Midway
Have you ever heard about railroads founding cities in the U.S.? idway was the first town in Kentucky to be found by a railroad, but the history of Midway was established long before. hen it comes to quaint towns in Kentucky, Midway is a must-see! here is a lovely vineyard in town where you can go wine tasting and enjoy the scenery.

If you get the opportunity, you'll want to drive the beautiful National Scenic Byway, Old Frankfort Pike. his road was built sometime between 1775 and 1780. t was built by adventurous Americans looking for a way to travel between Maysville and Louisville during the Revolutionary War. eep in mind that this road was built before Kentucky even became a state, making it not only beautiful but historically significant.

If you have time, take Old Frankfort Pike from Midway to Lexington. he short fifteen-minute drive will take you to the famous Kentucky Horse Park and other similar attractions. The historical significance of Midway and its surrounding areas make it one of the best small towns in Kentucky. This is also one of the best places to see Fall Foliage In Kentucky!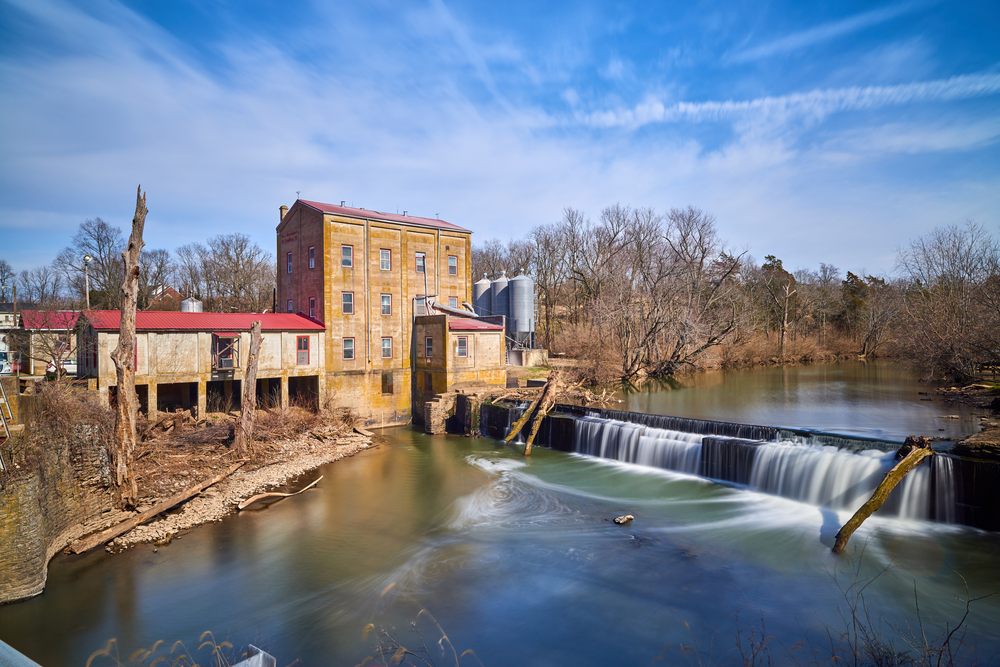 La Grange
La Grange is one of the best Kentucky towns. why? well, you can start with scuba diving. The LaGrange Quarry is a unique Bluegrass oasis in the hills of Oldham County. the pristine spring-fed body of water is the perfect place to snorkel, scuba, swim, paddleboard, kayak, swim, or canoe. ou can just chill along the water's edge, or you can rent paddleboards or paddleboats on site.

There is also a sand volleyball court at the quarry, along with changing rooms and restrooms. one thing about this attraction is that it is for adults only. you must be at least eighteen years old, and there is a zero-tolerance policy for drugs and alcohol. They take this policy very seriously, and vehicles are subject to searches for these prohibited items.

As if a perfect blue spring where you can relax sans kids wasn't enough to make you see why La Grange is one of the most amazing small towns in Kentucky, there's much more for you to get into during your visit! his includes the Oldham County Historical Society Museum, the La Grange Railroad Museum, the Train Observation Tower, the Yew Dell Botanical Gardens, and more!
Maysville
When looking for cool towns in northern Kentucky, be sure to check out Maysville! ne of the coolest things about Maysville and what makes it stand out at the top of the list of small towns in Kentucky is that it has some of the best museums in the entire Bluegrass State, the Kentucky Gateway Museum Center and the National Underground Railroad Museum.

First up is the Kentucky Gateway Museum Center. his museum focuses on local and regional artifacts and history. ou will also find the Genealogical and Historical Research Library, which shines a light on the people and events of the surrounding area through a vast collection of manuscripts, documents, and books from the past three hundred years.

Then, you should check out the National Underground Railroad Museum. This local history museum was founded in 1994 and houses amazing and informative exhibits and artifacts about the Underground Railroad. What is most amazing is that all of these exhibits are houses in a former Underground Railroad safe house.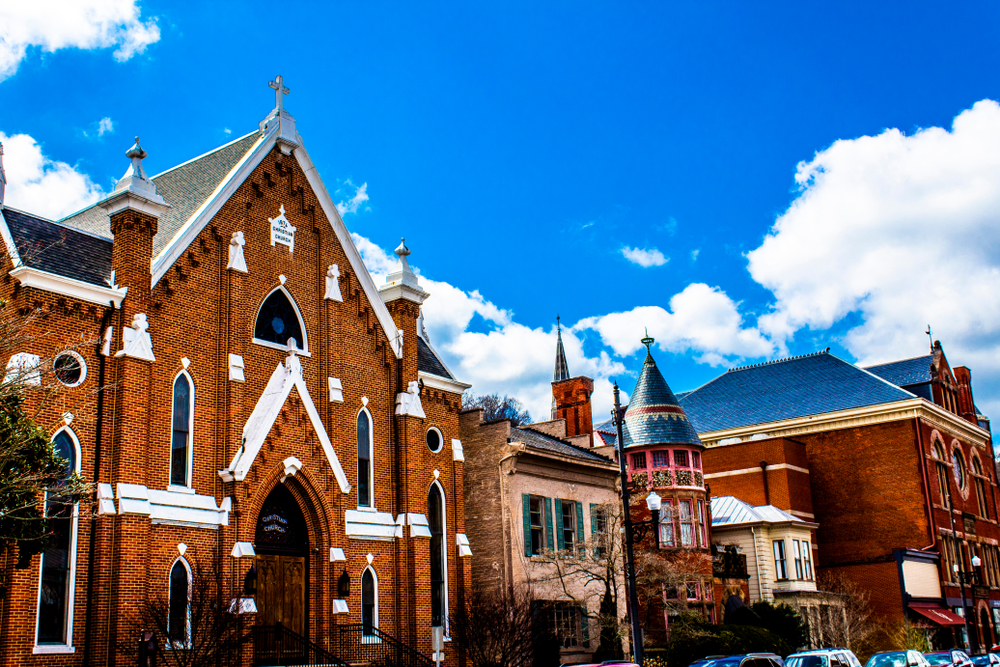 Shelbyville
What makes Shelbyville one of the greatest small towns in Kentucky? he answer to that question would be music, bBourbon food, and events. he best place to listen to live music in Shelbyville is at the Stargazer Plaza. Events are held throughout the year in different genres so there is sure to be something for everyone.

When it comes to bourbon and good food, you have a few options. The Barrel Room is a great place to be as they have a wide selection of bourbons. Then, the Bell House Restaurant should also be mentioned. Traditional American cuisine is served in a charming house that was built in 1902. If you aren't looking for a heavy meal, you can opt for the afternoon tea instead.

Another popular event in Shelbyville is the Shelbyville Horse Show. The show is held at the Shelby County Fairgrounds and people come from all over the state to watch the horses. They have everything from juniors categories and amateur roadster pony competitions to pleasure driving and gaited competitions. If you are in town during the show, be sure to check it out!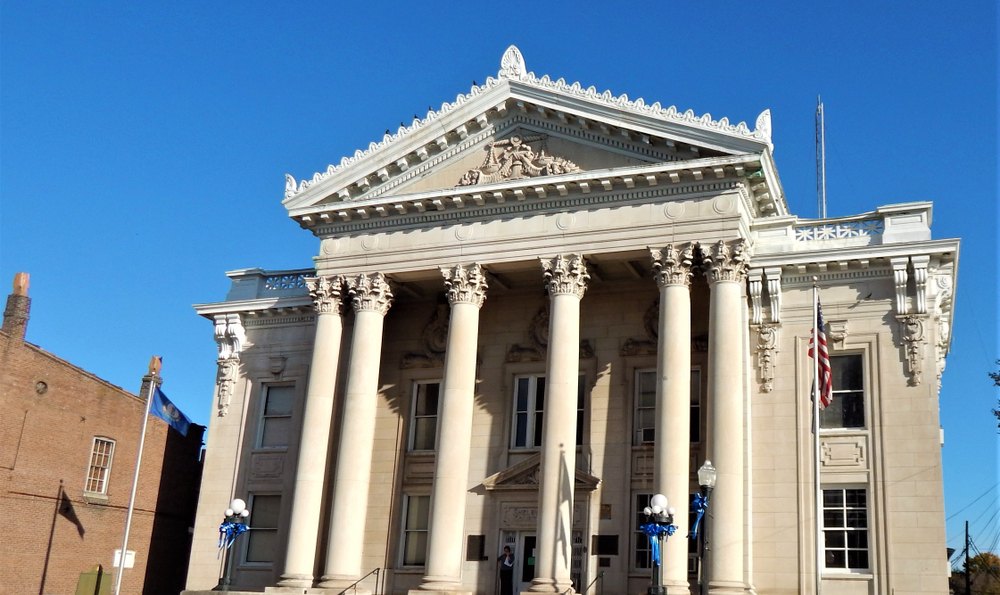 Murray
If you are looking for towns in western Kentucky, Murray is a great option for keen travelers. Just ten minutes from downtown Murray, you will reach Kentucky Lake. This is the largest man made lake east of the Mississippi. With more than 2,000 miles of shoreline, there are plenty of spots to lay out in the sun, wade into the water, fish, or swim.

What makes Murray one of the best small towns in Kentucky is that it is close to so many amazing locations. Another one of the spots that you will want to check out is Land Between the Lakes National Recreation Area. Just fifteen minutes from Murray, this area is between Lake Barkley and Kentucky Lake. Here you can camp, fish, boat, swim, picnic, hike, and enjoy the wildlife. There are bison, elk, beavers, birds, and more.

If staying in town is more your speed, you should visit the Wrather West KY Museum. This museum is open during the week and is full of local history information. The building that the museum is in has been used for many things over the years. Including a college classes, laboratories, a post office, and more. Today, you can tour the museum and leard about local government, western Kentucky history, and culture.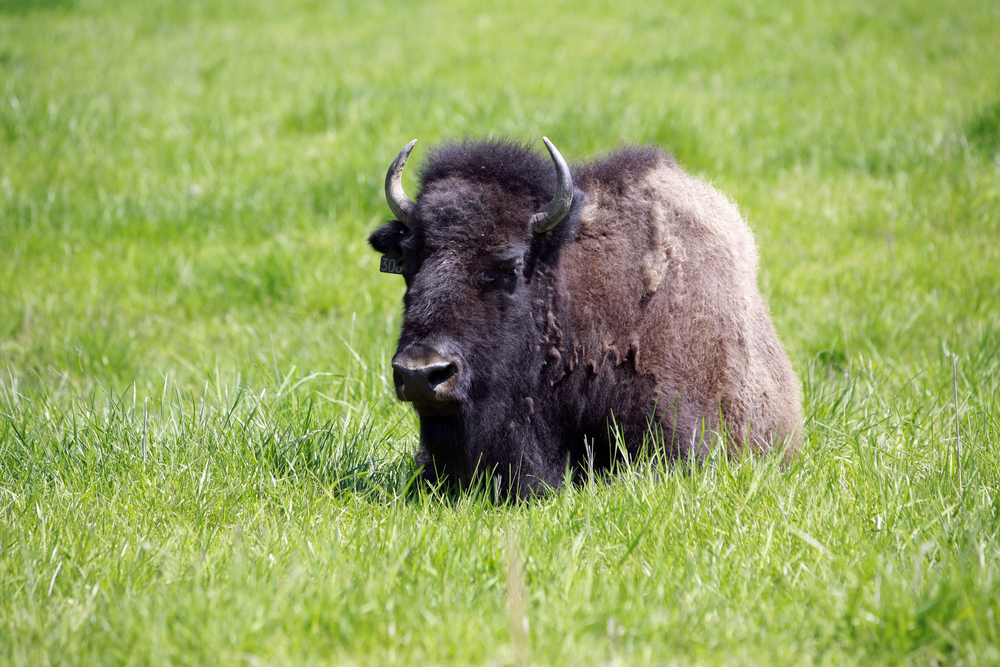 Bloomfield
Bloomfield is one of the prettiest towns in Kentucky. The brick buildings and small town atmosphere is something that travelers love to experience. Easily, the best thing to do in Bloomfield is to visit the Olde Bloomfield Meeting Hall.

In a historic brick building that was once many things like a commercial building, the state's largest clothier, a barber shop, a church, and more, you can now visit the Olde Bloomfield Meeting Hall. Purchased by the Bruckheimers in 1998, this building has been restored and decorated in the original historic style.

Today, there's historic memorabilia, a Double Dip Sode Fountain, video games, pool tables, pinball, bowling lanes, video games, an more. When you visit this Bloomfield attraction, you are stepping back in time. This brick building filled with wood walls, black and white checkered floors, and original furniture is something that you will want to see for yourself.

If you feel like taking a day trip from Bloomfield, check out the Louisville Mega Cavern. A fifty minute drive from Bloomfield, the mega cavern is the number one attraction in Louisville. In the cavern, you can take a walking tour, a bike tour, or a tour on the mega tram. You can also try the ropes course called Mega Quest or go ziplining through the cavern.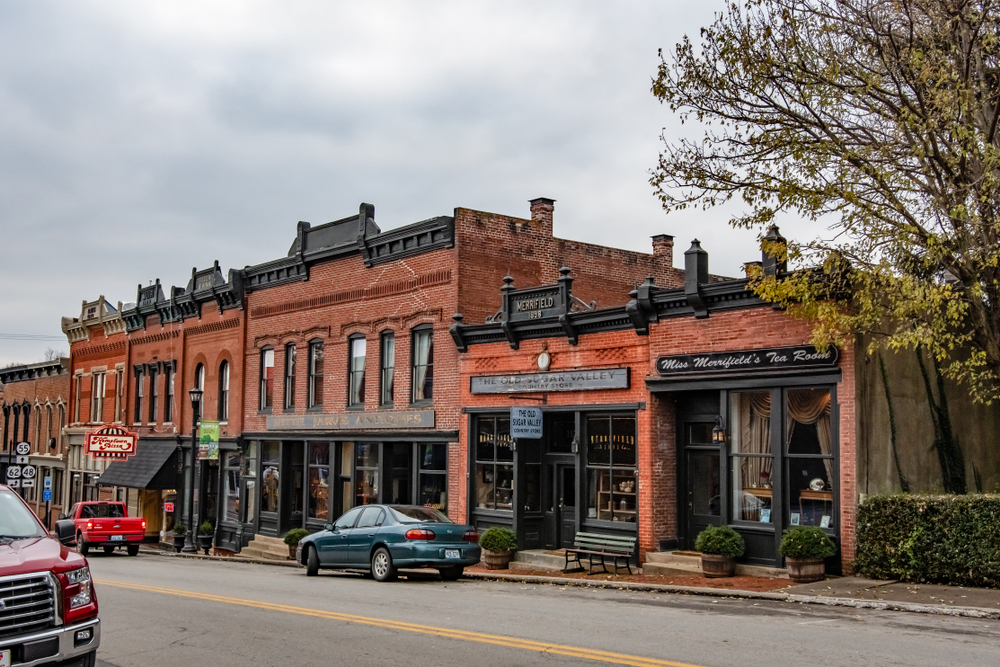 Augusta
What makes Augusta one of the prettiest small towns in Kentucky? Located in Bracken County, this small town has just over a thousand inhabitants. One of the coolest things to do in Augusta is to ride the Augusta Ferry. The ferries take you across the Ohio River and you get to see the natural beauty of northern Kentucky while you are riding across the river.

Something else that you won't want to miss when you are in Augusta is the Rosemary Clooney House. This house is dedicated to the life and talent of this American singer and actress from Augusta. She was famous for her rendition of Mambo Italiano and Come-On-a My House. Most people will probably recognize her from the iconic Christmas movie White Christmas.

For those who love historical locales, swing by the 1811 Historic Jail. It is fee to visit (and supposedly, haunted!) The original foundation is intact to this day and you can see where it held prisoners from 1811 to 1978. The original cells and artifacts from that time period are on display as well.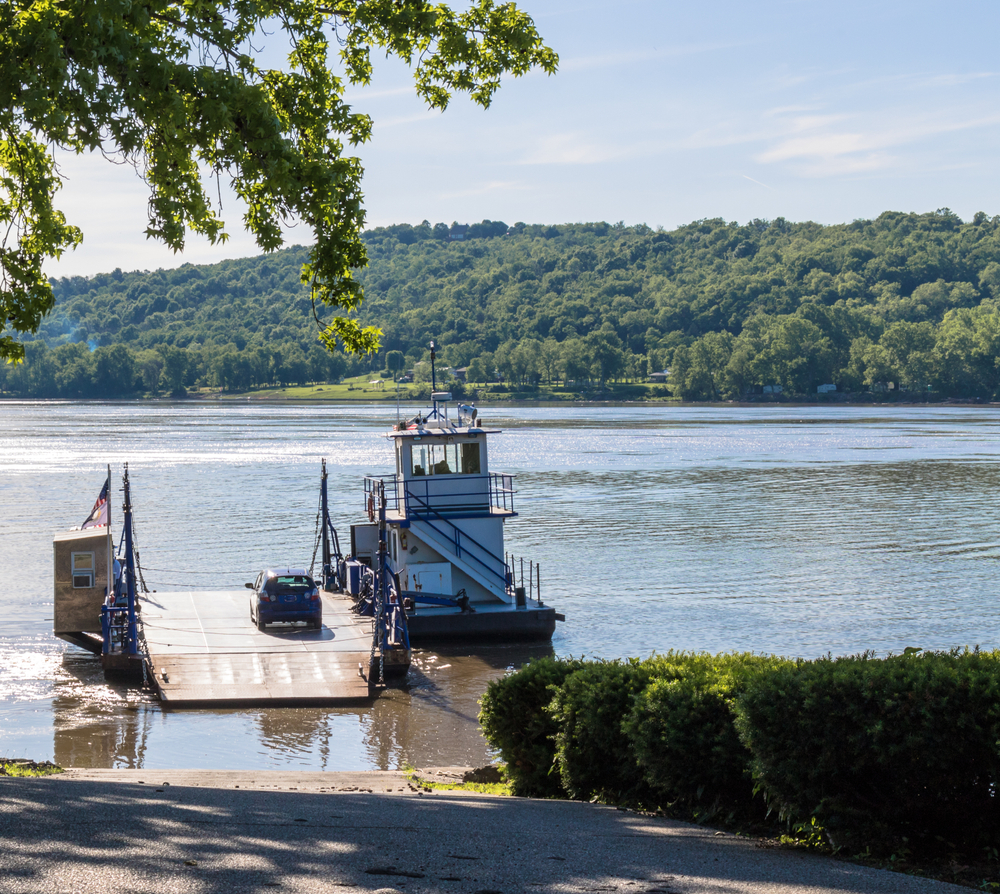 Berea
Berea is among the best mountain towns in Kentucky! The most popular things to do there are nature and craft related. For those who love to hike, you will fall in love with Berea. The Pinnacles and Indian Fort Mountain are the best places to hike in Berea and they will not disappoint. The views over the town and the surrounding Appalachian mountains are amazing.

Also nearby is Anglin Falls. This beautiful waterfall can be reached via a one mile mountain hike. If you like to fish, there's also a paylake near Berea as well. For true nature-lovers, you may want to spend your nights under the stars. You can do just that at the Oh Kentucky Campground and RV Park.

Berea is known for its artisans and craftmanship. You can see some of the artwork that the town produces at the various art festivals that are held there throughout the year or at the Kentucky Artisan Center in Berea. After a day exploring the town, you can grab a bite to eat at Apollo Pizza Old Town Tap Room or the Historic Boone Tavern.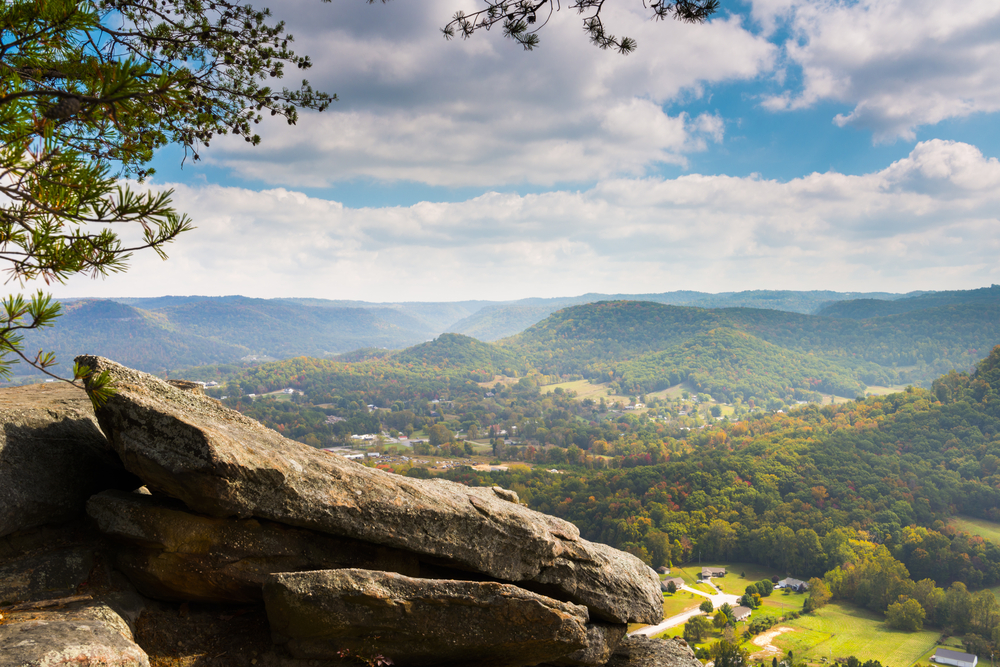 Hodgenville
Hodgenville is among the best small towns in Kentucky for one main reason, history. Most of that history revolves around Abraham Lincoln. You can find a statue of Lincoln in the Commercial HIstoric District's public square. The statue was sculpted by Adolph Alexander Weinman, the same man who did the statue of Lincoln in the Capitol Rotunda in Frankfort.

Another Lincoln history-themed site in Hodgenville is the Lincoln Museum. You will know you have arrived by the large statue of Lincoln sitting outside the museum. Inside you can see interesting historical pieces and great information about Abraham Lincoln, his life, and actions.

Then, you can visit the Nancy Lincoln Inn. This is a historic building that is names after Lincoln's mother. The Inn held many visitors who wanted to visit the birthplace of Lincoln. Thanks to newly paved roads in the 1920s, many travelers made the journey to his birthplace and the Nancy Lincoln Inn gave them a place to stay.

Lastly, you will want to see the Abraham Lincoln Birthplace National HIstoric Park. This site is a memorial to the former president. The park preserves two farm sites in LaRue County where Lincoln was born and lived his early childhood. You can see the location he was born and enjoy the memorial during your visit to Hodgenville.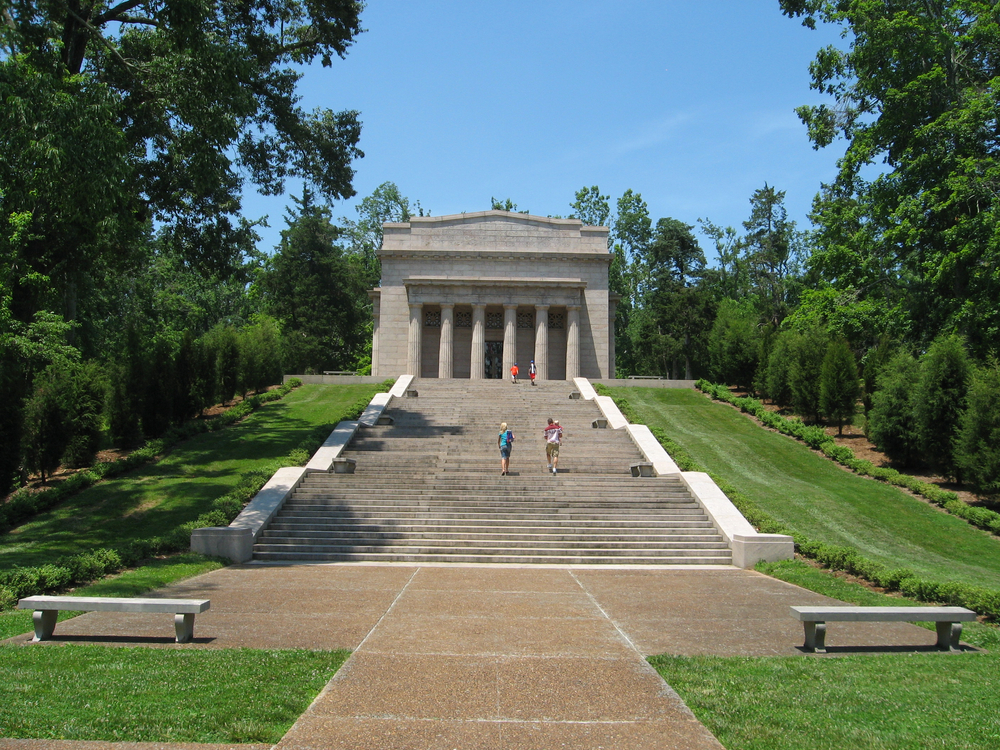 Stanton
When it comes to Eastern Kentucky towns, Stanton is one of the best. The best thing to do around Stanton is to visit the Red River Gorge. This natural geological area and resort park has grown in popularity over the past decade thinks to travel becoming more and more desirable for Americans.

The best trails in at Red River Gorge are the Auxier Ridge Loop. Rough Trail and Gray's Arch, and the Original Natural Birdge Trail. Walking across the Natural Bridge is the most popular activity in the park and it can be reached in two ways. You can ride the skylift to the top of the bridge or you can hike there.

The Original Trail was built by the Lexington and Eastern Railroad in the 1890s and today is the most popular hiking trail at Natural Bridge. The hike will probably take you around forty-five minutes to complete. Although you will only be hiking for a little over a mile, there are steep portions which most hikers take their time when hiking.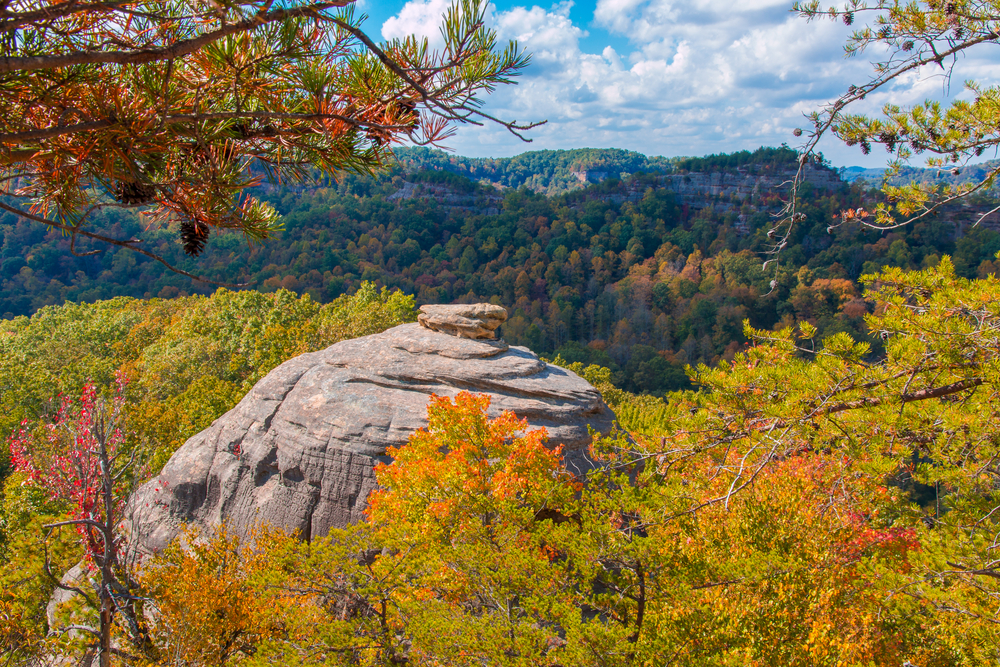 Now that you have learned about some amazing towns to visit in Kentucky, which one do you think you will visit first? You have a lot to choose from and no matter whether you are looking for an in-town experience or an outdoor adventure, you are sure to have a great time in these small towns in Kentucky!