Life getting you down? Need some well deserved R & R? Well look no further than these weekend getaways in Kentucky! The Bluegrass State is home to some of the most fabulous weekend getaways in the south. If you need to take a break from the doldrums of everyday life, consider taking one of the many weekend getaways in Kentucky.
Whether planning a romantic getaway for two or an action-packed family trip, Kentucky has something for everyone. From laid back hangouts to high class affairs, Kentucky has some of the most diverse offerings anywhere in the south. There is always a new adventure to be had, even for the most well-traveled Kentuckian out there.
While Kentucky may not draw the crowds of a Florida or a California, it deserves a spot as a premier tourist destination. You would be hard pressed to find any state with more charm than Kentucky.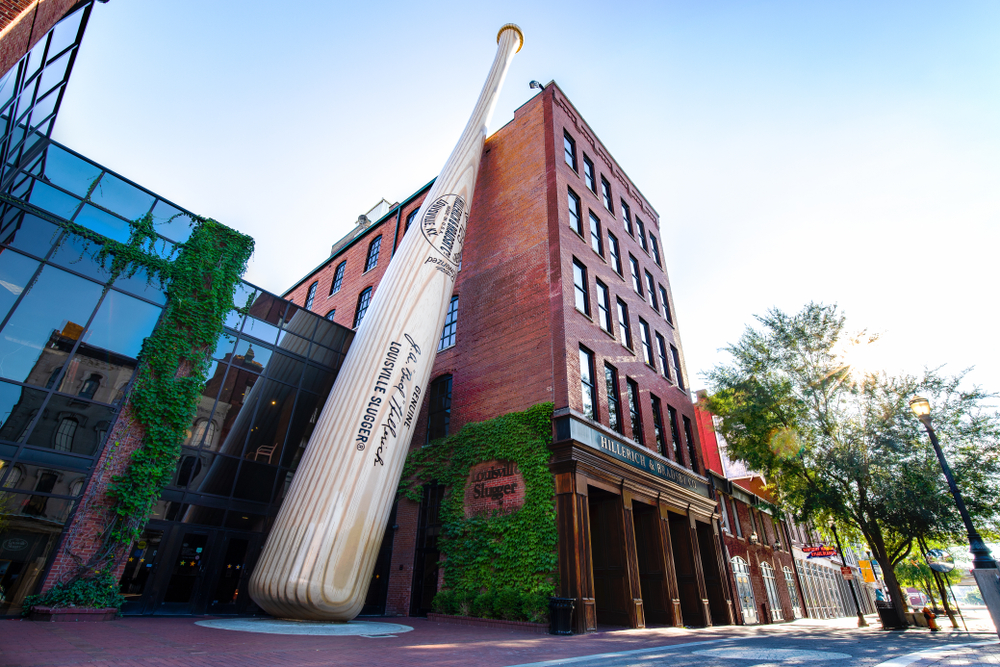 14 Fabulous Weekend Getaways in Kentucky
Red Rivers Gorge
Located in the Natural Bridge State Park within the expansive Daniel Boone National Forest, Red Rivers Gorge is one of the most beautiful sights anywhere in the south. Punctuated with some of the prettiest waterfalls in Kentucky, Red Rivers Gorge features some of the most thrilling outdoor adventures you can find anywhere in the south!
Boasting 200 foot sandstone cliffs, Red Rivers Gorge is one of the best places to climb in Kentucky. If rock climbing isn't your thing, take a hike! Red Rivers Gorge features some of the most scenic trails in the south. Combined with the many aquatic adventures you could take here, there is far too much fun to fit in one day.
Lucky for you, there are many places to stay in and around Red Rivers Gorge. From primitive campsites to decadent cabins, The Red, as some people call it, has all kinds of accommodations! If you're looking to connect with nature, this is one of the best weekend getaways in Kentucky for you!
Make sure to check out our list of the best resorts in Kentucky for more inspiration for your Kentucky vacation!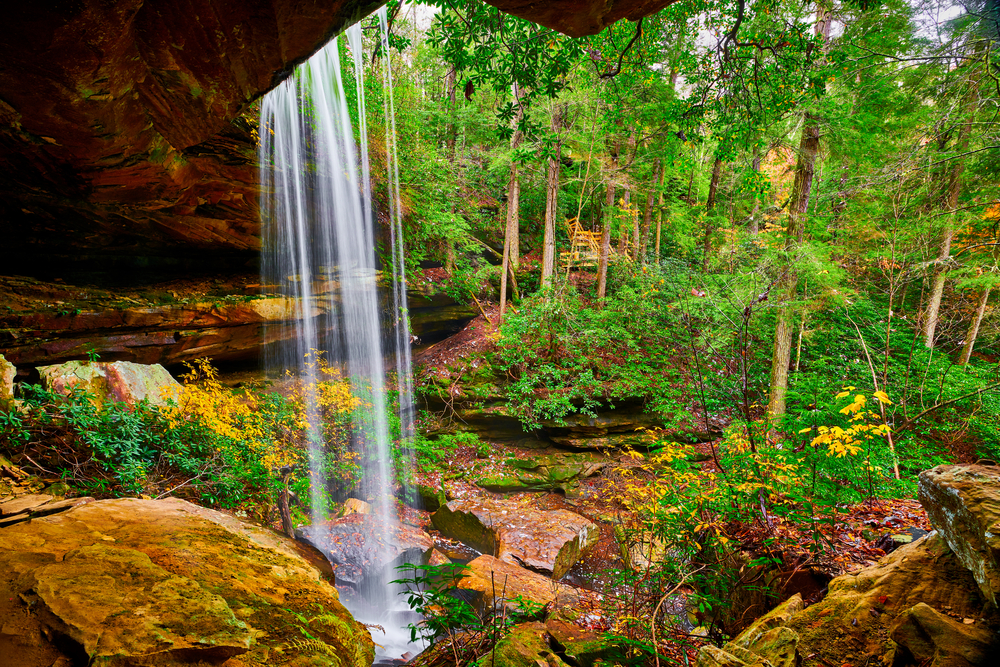 Bourbon Trail Road Trip
Highlights
Woodford Reserve Distillery
Wild Turkey Distillery
Lexington Brewing Distilling Company
Maker's Mark Distillery
There's a reason bourbon comes from Kentucky! The limestone-filtered water just makes it taste better. Of all the Kentucky weekend getaways, the Bourbon Trail will explore Kentucky's deep passion for creating America's bourbon.
Begin in Louisville at the Evan Williams Bourbon Experience. Take the full tour of the distillery which ends, of course, in a free tasting. If you're a baseball fan, don't forget to stop off at the Louisville Slugger Museum afterward, to see where professional baseball bats are made!
Then head to Versailles to see the Woodford Reserve Distillery. After touring the still, the warehouse, and the bottling process, grab a bite to eat in the café. Hop across town to the Wild Turkey Distillery, which has been making bourbon since 1869.
Afterwards, head to Lexington and visit both the Lexington Brewing and Distilling Company and Barrel House Distillery. Lexington Brewing also brews a delicious beer while Barrel House creates moonshine, vodka, and rum.
Finally, end your bourbon conquest in Loretto at the Maker's Mark Distillery. Arguably the most famous in the state, a tour will let you dip your own bottle in their iconic red wax. Don't forget to check out our post about Visting The Kentucky Bourbon Trail as well as the Best Bourbon Distilleries in Kentucky!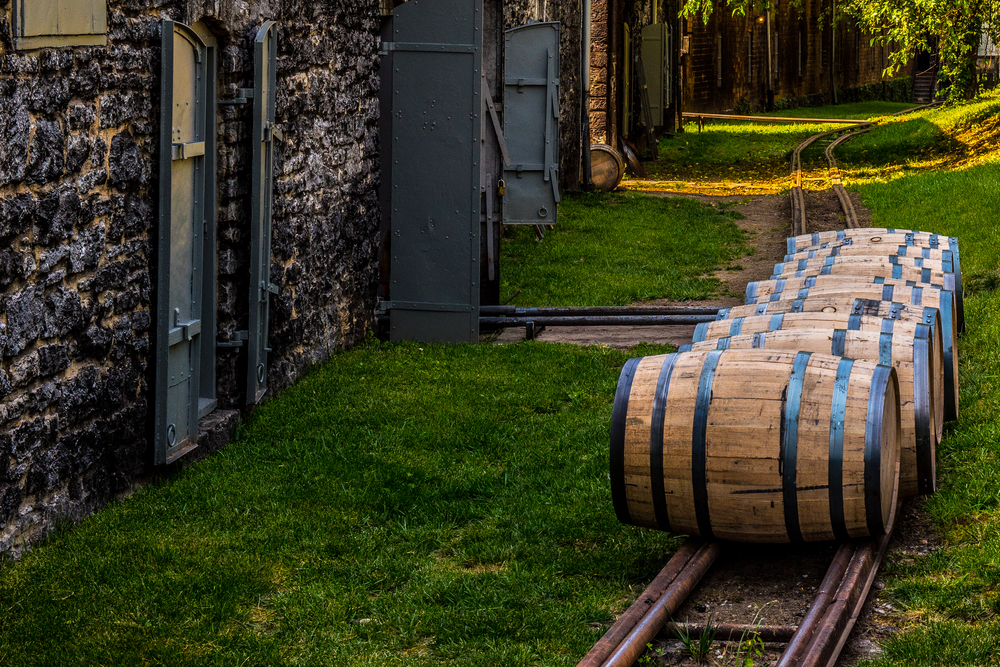 Elk Creek Vineyards
Experience some of the best wine in the south at one of the most picturesque spots in Kentucky. The largest winery in the state, Elk Creek features more than 20 award winning wines.
With live entertainment every weekend and winery tours available by appointment, there's never a shortage of things to do at Elk Creek. Feeling creative? Grab a brush and join in on a Paint and Wine class. Feeling hungry? Grab a bite at the Elk Creek Café.
If you were to fit everything Elk Creek has to offer in one day, you would miss out on one of the most relaxing getaways available. Thankfully, Elk Creek offers a variety of lodging. The "Girls Night Out" group package offers the perfect getaway with friends, while a single room at The Estates can easily become one of the most romantic weekend getaways in Kentucky.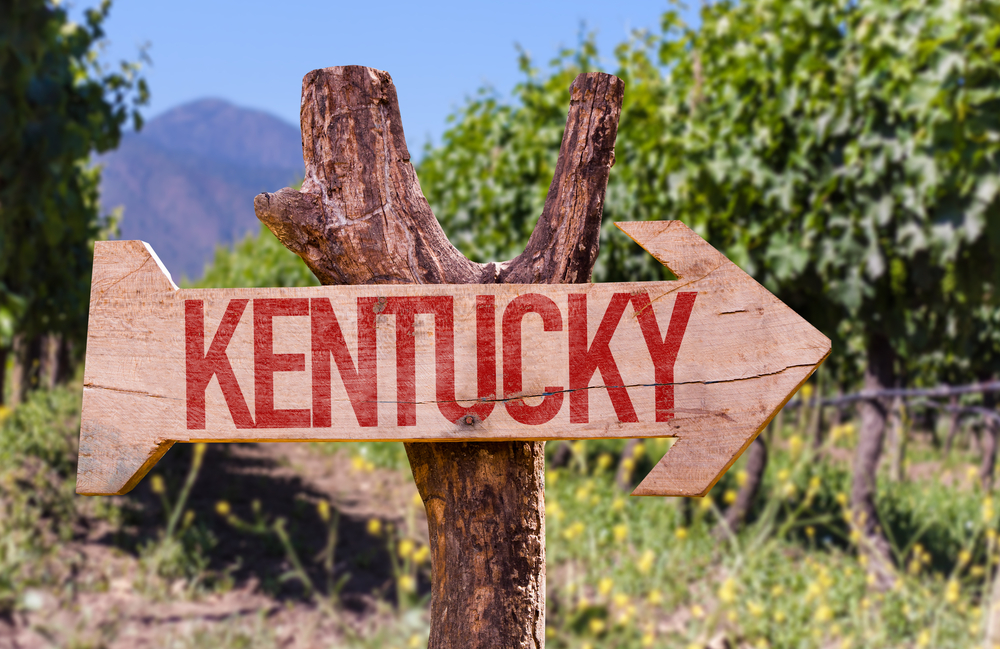 Newport
Located on the Kentucky-Ohio border right across from Cincinnati, Newport is one of the quaintest towns in northern Kentucky. Founded in 1795, Newport provides the perfect mix of historical amenities with contemporary comfort.
Newport provides a perfect family-friendly getaway for those who want to see it all. The pristine hotels and beautiful riverfront views have made it extremely popular for Cincinnatians who have crossed the state border to enjoy everything Newport has to offer.
Despite being on the smaller side of cities with approximately 15,000 inhabitants, Newport features some big city amenities. With a one of a kind "cage" style aquarium where visitors are surrounded by exhibits, a revitalized historic district, and one of the largest bells in the world, Newport's got a lot!
If you don't want the fun to end, grab a hotel on the riverfront! Many of these hotels feature first class comforts, and all of them feature beautiful riverfront views. This is truly one of the best small towns in Kentucky!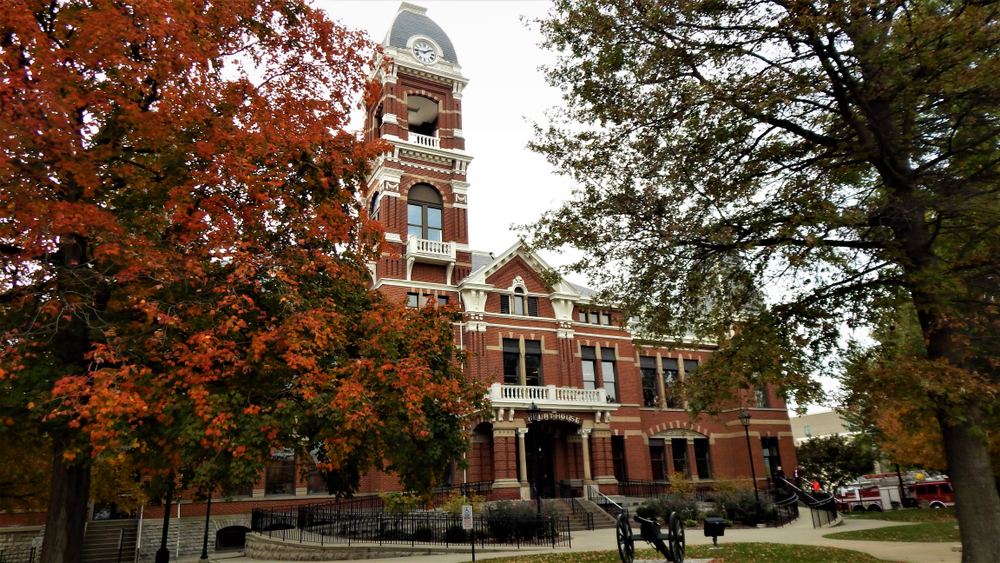 Nolin Lake State Park Beach
Beaches in Kentucky? It's true! Despite being a landlocked state, Kentucky has a number of pretty beaches. One of these lakeside beaches, Nolin Lake, has activities for everyone, making it a perfect weekend getaway in Kentucky.
If you have never been to a lakeside beach, you are in for a treat. Without the waves and riptides of a traditional beach, Nolin Lake is a much calmer place to relax and soak up some rays. If you crave adventure, Nolin Lake State Park features some truly beautiful and challenging trails to hike through.
Make sure to stay an extra day and visit Mammoth Cave national park. Nolin Lake has a plethora of beautiful camp sites, and there are hotels near by if you do not feel like roughing it. It's not everyday that you can spend one day relaxing at the beach and the next day exploring the inside of a cave.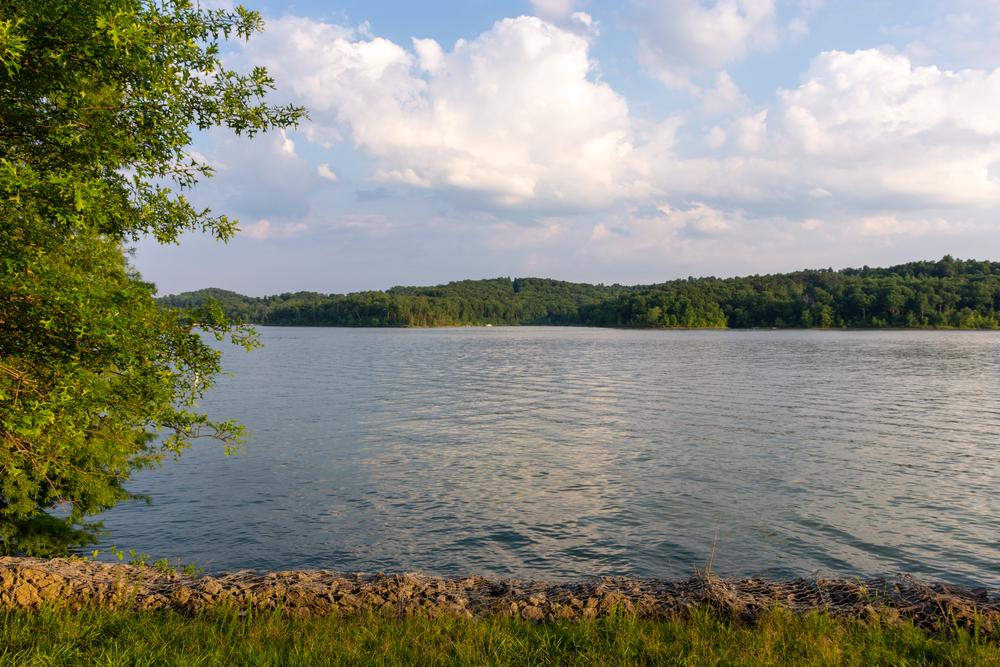 Cumberland Falls
One of the most stunning waterfalls in Kentucky, Cumberland Falls is 125 feet wide and contains a drop of 60 feet. Known as the Niagara of the South, this waterfall is something you have to see to believe.
Cumberland Falls is the only place in the Western Hemisphere where you can witness a moonbow. During a full moon, the moon's light is reflected off of water droplets to create an arch of soft moonlight. This site alone makes Cumberland Falls a must-see sight in Kentucky.
While you're not witnessing one of the most amazing phenomena in the world, unleash your adventurous side and try out some water sports. Once the sun goes down, cozy up around one of the giant fireplaces in the historic DuPont lodge.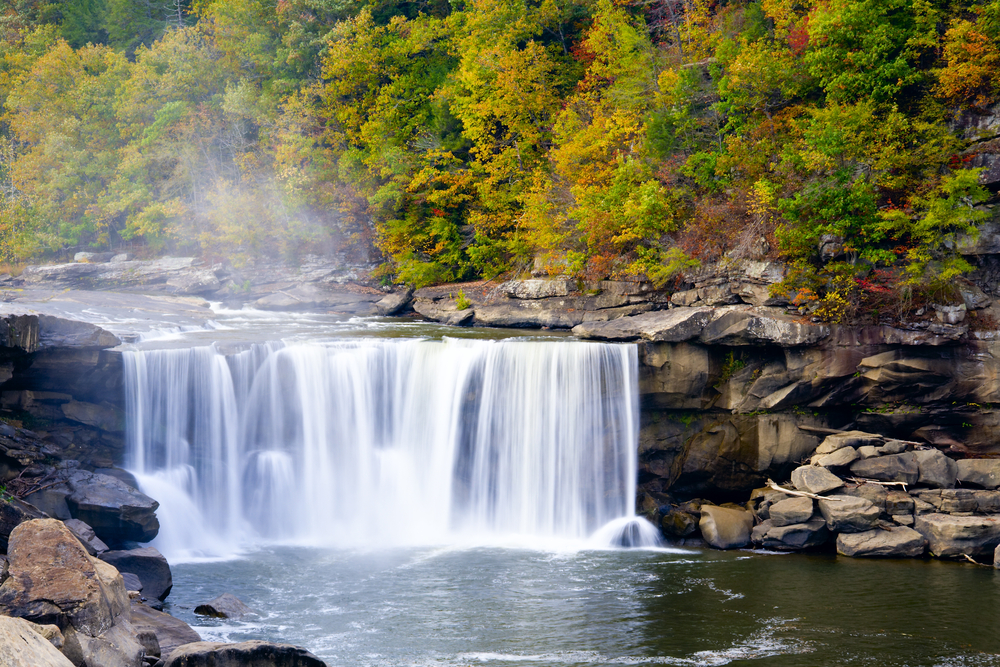 The Brown Hotel
Most weekend getaways treat the hotel as an afterthought, but this getaway puts the lodging front and center! Booking a night stay at the Brown Hotel is one of the best weekend getaways near Louisville you can imagine.
Built in the heart of Louisville, you are never far from the action in the Brown Hotel. Considered the landmark hotel of Louisville, this hotel was constructed in 1923. This old age has allowed the vibrant city of Louisville grew around this hotel, not the other way around.
While the Brown Hotel is only a short walk away from Louisville staples like the KFC Yum! Center and the Louisville Palace Theater, you may have a hard time ever leaving! Containing the perfect mix of Old World elegance and cutting edge comfort, this hotel is a trip in itself. With on site finest dining and most luxurious accommodations in all of Kentucky, the Brown Hotel will raise you standards as to what southern hospitality can be.
The Kentucky Castle
Everyone has dreamt about being royalty and living in a palace. Well here at the Kentucky Castle, you can live out that fantasy. This four-star hotel will remind you that magic is real, and that dreams do come true.
The Kentucky Castle is more than just a couple of towers and a grand façade, though. This castle comes with all the bells and whistles, from a rooftop sundeck, a luxurious ballroom, and a majestic stable. This castle is also mostly self sustained, as many of the meals in the castle's kitchen come from locally sourced food from the castle's garden.
With 10 luxury suites available, be sure to book your getaway early. The Kentucky Castle is extremely popular with couples, so don't miss out and book your own romantic getaway in Kentucky today!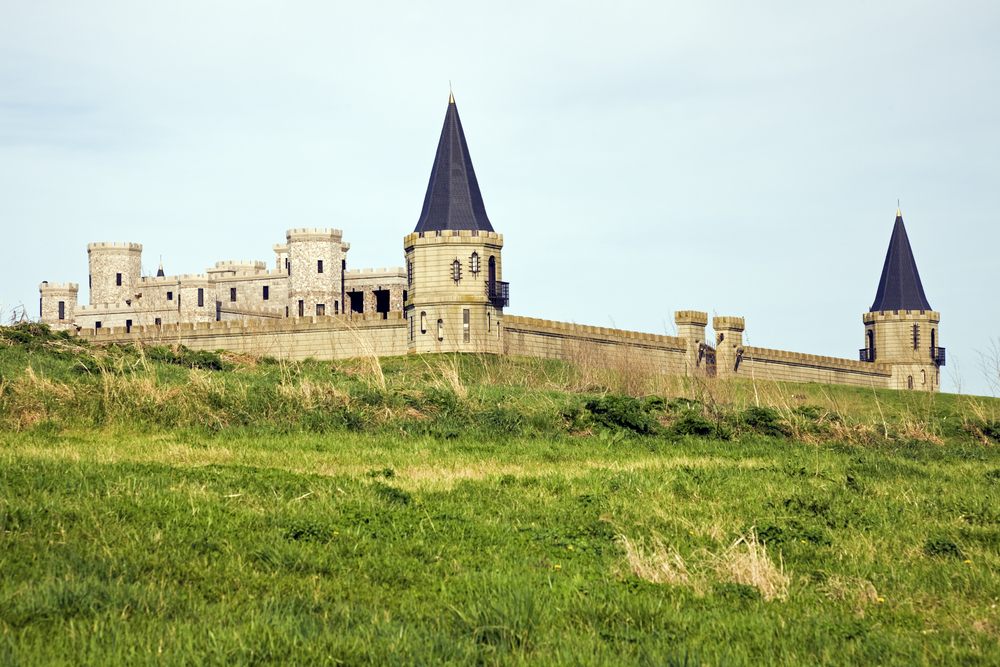 Louisville Baseball Getaway
This weekend getaway is perfect for any fan of America's Pastime! The Kentucky-based company Louisville Slugger is a household name to anyone even mildly interested in baseball, and the Louisville Slugger Museum & Factory is a must-see for any baseball fan.
During a tour of the factory you will get a detailed behind the scenes look at how the game's best sluggers get their bats made. A trip to the museum will allow you to soak in the history of this centuries-old company, while getting to take home your own piece of history with a custom engraved miniature baseball bat.
While you're in Louisville, be sure to catch a Bats game! The Louisville Bats are a minor league affiliate of the Cincinnati Reds. Located in the newly-renovated Louisville Slugger Stadium, going to a Bats game will allow you to watch some of baseball's brightest stars play before they make the big leagues.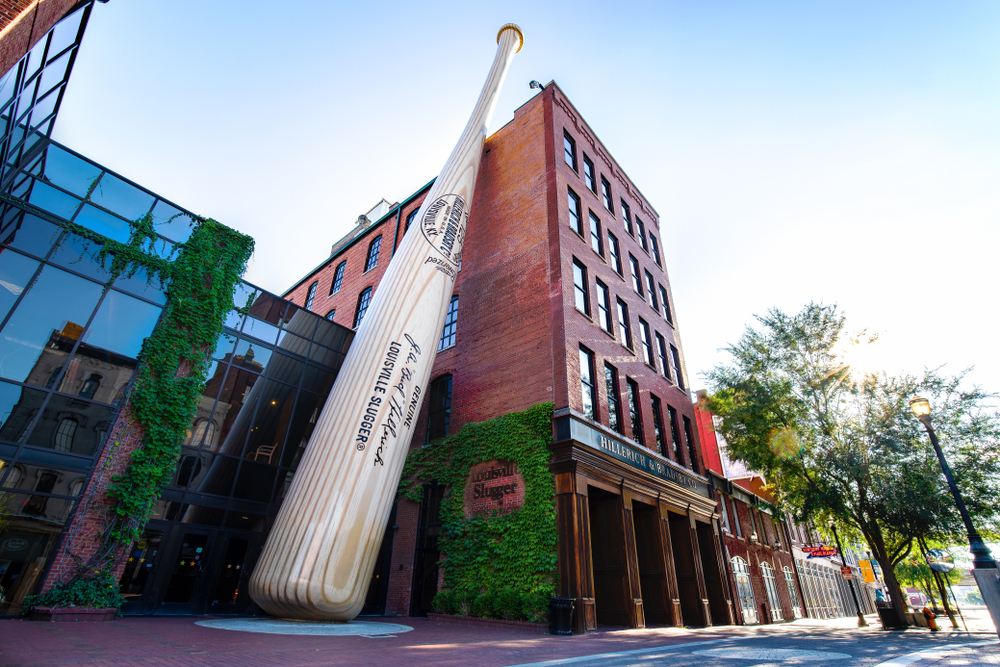 Churchill Downs
Feeling fancy? Well this trip is just for you! Another weekend getaway near Louisville, visiting Churchill Downs will make anyone feel like the height of luxury.
Home of the Kentucky Derby, Churchill Downs is a racetrack synonymous with high class! However, there is much more to this historic track than just one race. Churchill Downs hosts more than 70 races each year, and is home to some of the fanciest dining in Louisville.
Churchill Downs is also home to the Kentucky Derby Museum. Get a firsthand glimpse of the triumph of Secretariat. Relive American Pharaoh's retaking of the triple crown. This museum allows you to step back into the horseshoes of history and learn about the sport's greatest moments.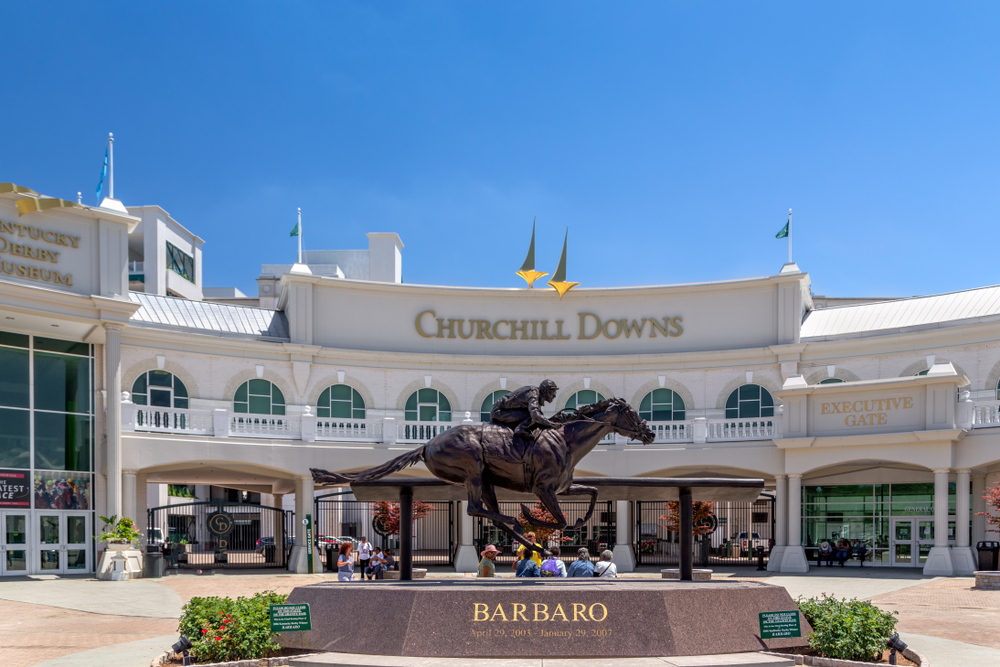 Bowling Green
Bowling Green is the perfect mix of natural wonders and technological marvels. Known for both caves and Corvettes, this city is full of all kinds of marvels.
If you want natural wonders, Bowling Green has you covered. Head to the Lost River Cave, where you can take a guided boat tour through this beautiful cave. Be prepared for a history lesson, though, as this cave has housed everyone from Civil War soldiers to the notorious wild west outlaw Jesse James.
After getting your fill of nature, check out the National Corvette Museum in Bowling Green. This museum is also home to the General Motors Plant, so you are able to get an up close view of how these supercars are made! With a specially designed KidZone, complete with a design-your-own car studio, this is a perfect family-friendly weekend getaway.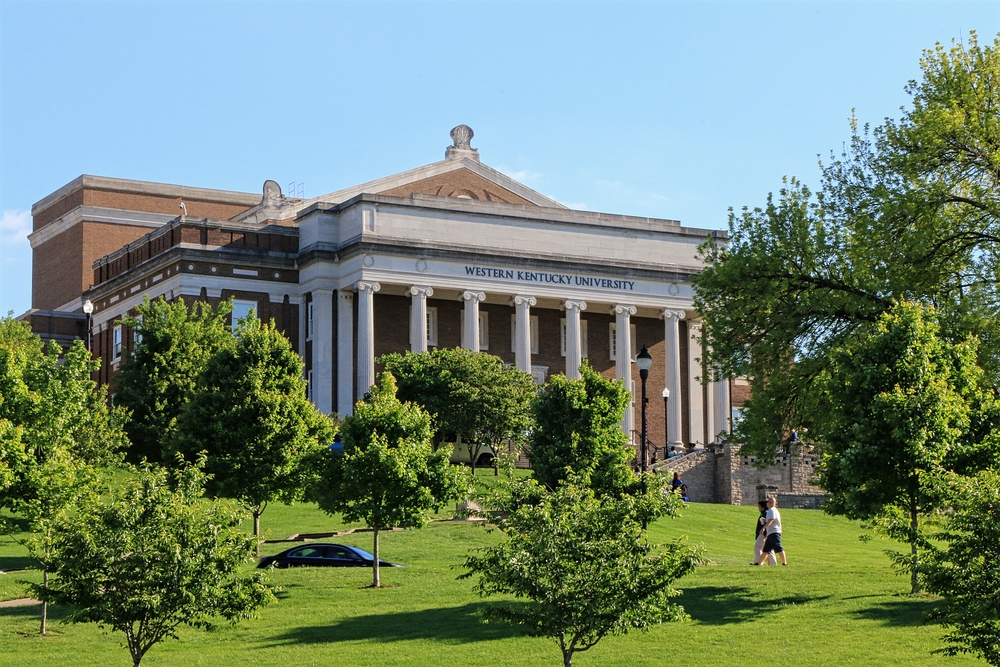 University of Kentucky
One of the coolest weekend getaways in Lexington, visiting the University of Kentucky is the perfect way to get a slice of that college life without having to pay tuition. Despite being home to so much more, Lexington is able to still feel like a tried and true college town.
Show your school spirit at a UK game! While gaining national acclaim for their basketball team, any University of Kentucky athletic event is bound to be a good time and will bring out the inner cheerleader in everyone. Be sure to grab a bite to eat after the game at one of Lexington's many great restaurants. As a college town, Lexington has culinary influences from every walk of life.
You won't need to worry about living in a dorm on this getaway, though! Lexington offers many beautiful hotels, from the historic Museum Hotel to the intriguing Campbell House. Spending a weekend in Lexington will allow you relive college days, without any of the assignments.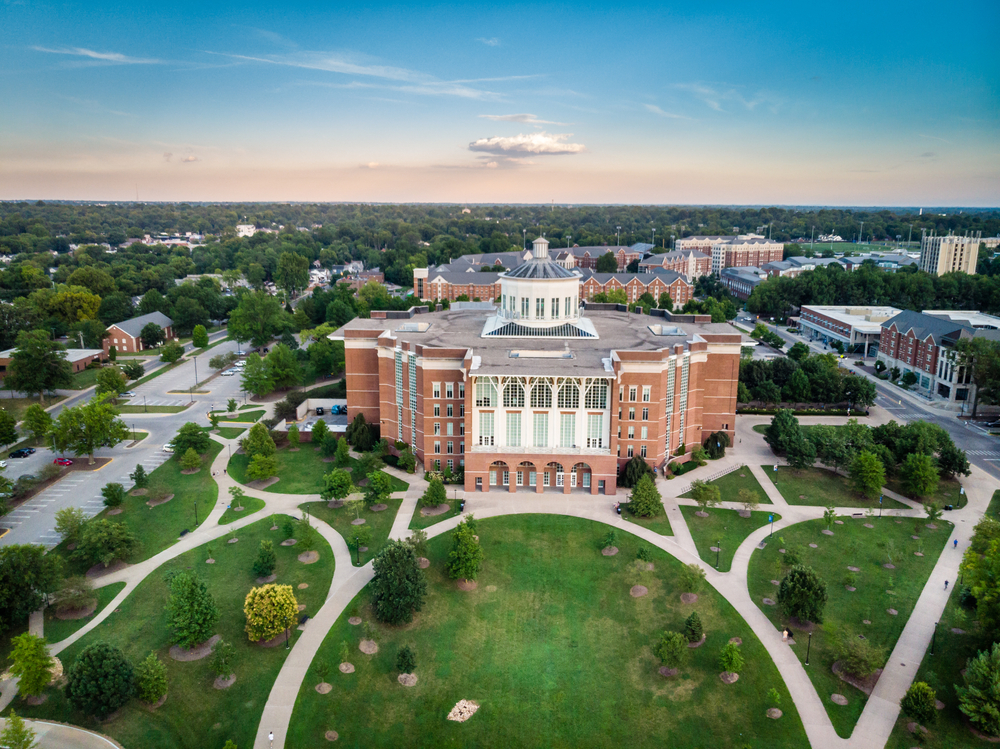 Kentucky Fried Chicken Trail
Highlights
Greyhound Tavern
Harland Sanders Cafe and Museum
Parkette Drive-in
You can't go to Kentucky without trying some fried chicken! Home of the famed Colonel Sanders, Kentucky is synonymous with the delicious food.
Start at Greyhound Tavern in Fort Mitchell. Near Cincinnati, this award-winning restaurant features some very "bluegrass" Kentucky staples. Come on by for a traditional meal of fried chicken with mashed potatoes, gravy, coleslaw, green beans, and biscuits.
Next, head to Corbin to visit the Harland Sanders Café and Museum. Before KFC became KFC, it was a humble service station for travelers. Come visit the birthplace of KFC, grab a drumstick, and take a tour of the house where it all began.
Lastly, head to Lexington and the Parkette Drive-in. A classic 1950s drive-in, Parkette has been featured on multiple food network shows. With a delicious selection of fried chicken and other Kentucky staples, where Parkette really gets it's fame is with it's more obscure offerings. If you're feeling adventurous, grab some fried liver or a bucket of chicken gizzards.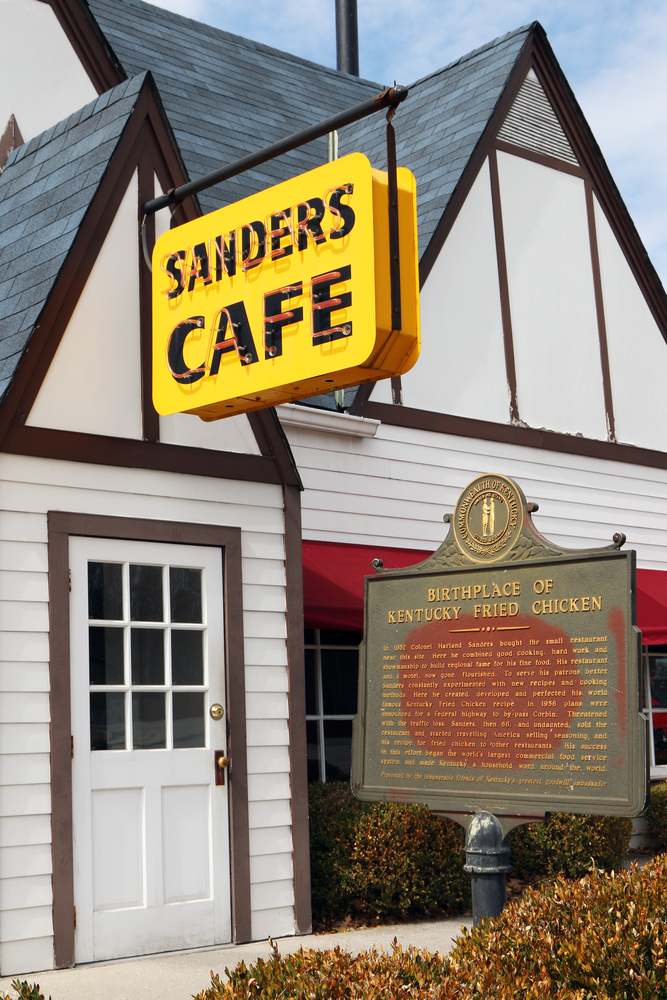 Bluegrass Music Hall of Fame
Located in Owensboro, Kentucky, this weekend getaway will give you a taste of that Kentucky culture. Bluegrass music is a more acoustic subset of country music hailing from 1940s Kentucky.
The Bluegrass Music Hall of Fame is the home of this genre. Featuring a good amount of history, this museum also puts on some great events. If you can, schedule a trip around the Kentucky State Fiddle Champtionship!
While not exploring the history of Bluegrass at the museum, watch it live! There are many bars and restaurants in the area that feature live musicians. Grab some bourbon, listen to some bluegrass, and feel like a true Kentuckian on this weekend getaway!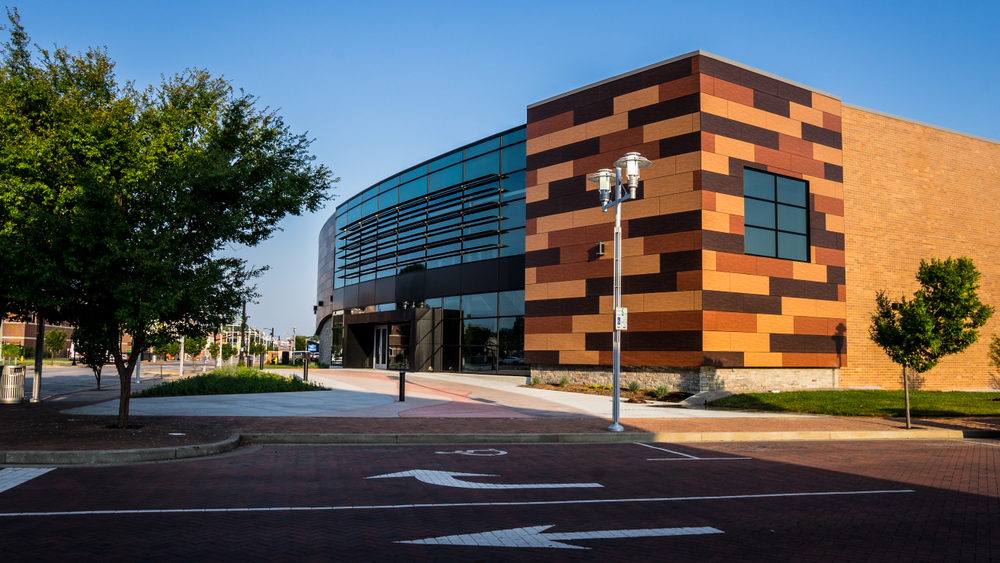 While Kentucky may not be at the top of many bucket lists, the Bluegrass State is definitely worth spending a weekend in. With enough entertainment to please even the pickiest traveler, some of the best weekend getaways can be found hiding in this charming state. The next time you need to take a step back from the bustle of everyday life, consider planning a weekend getaway in Kentucky.