There are so many fun things to do in Orange Beach, Alabama. This hidden gem in the South is found on the Gulf of Mexico right on the border with Florida. This is the ideal place for a beach vacation with your family or you can create the perfect romantic couple's getaway.
Orange Beach is more than just beautiful shorelines. You will find many great attractions in and around town. There are thrilling amusement parks, places to escape into nature, chances to get out on the water, and delicious seafood meals to enjoy.
If Orange Beach is not on your bucket list yet, you are sure to add it by the time you reach the end of this article! It is just that good!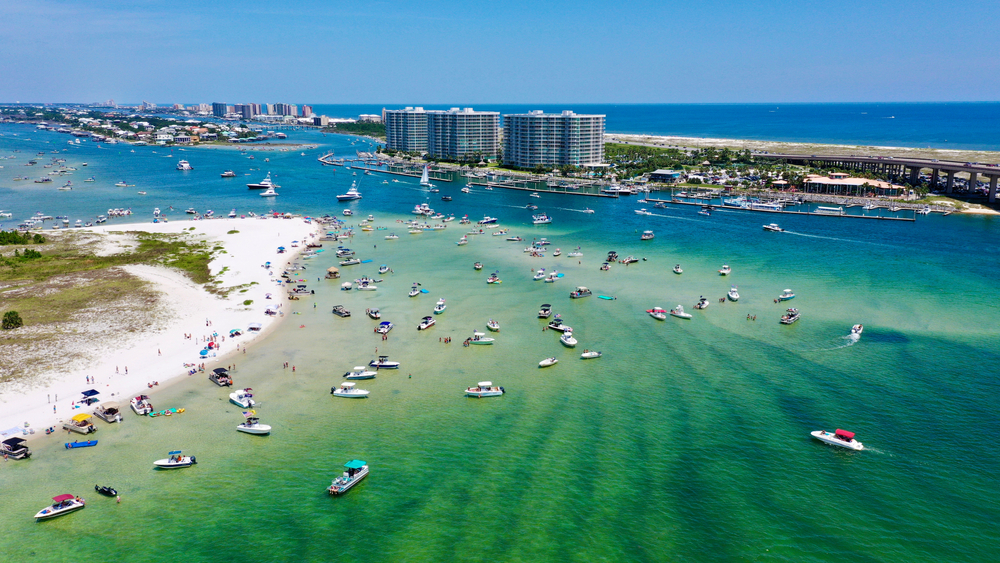 14 Best Things to Do In Orange Beach, Alabama
Hang Out at The Wharf
One of the top things to do in Orange Beach is hanging out at the Wharf. There are so many shops, restaurants, and entertainment options here. Some of the Orange Beach attractions here include laser light shows, an arcade, a mini-golf course, an escape room, and a movie theater.
There is also an amphitheater for concerts and other events. Many excursions and boat tours leave from the marina here. For amazing views, ride up the iconic Ferris wheel. Or if you want to stay on the ground, ride the Wharf Express train to see all the Main Street sights.
Make sure to check out our list of the best cities and small towns in Alabama for inspiration on where to visit next!
Immerse Yourself in Nature at Gulf State Park
Gulf State Park is one of the best state parks in Alabama. There are two miles of white sand beaches, so this park makes a great beach getaway. Bring an umbrella, towels, and a picnic to make the most of your time here. This is a great place to enjoy the Gulf of Mexico water. You will have fun surfing, swimming, parasailing, and kayaking. There is also a fishing pier.
This park also includes Shelby Lake. If you want to switch it up and swim in freshwater, come here to enjoy the beautiful lake. This marshy area will be fun to explore and go bird watching. You can also go boating here. If you want, you can camp in the park or stay at the lodge.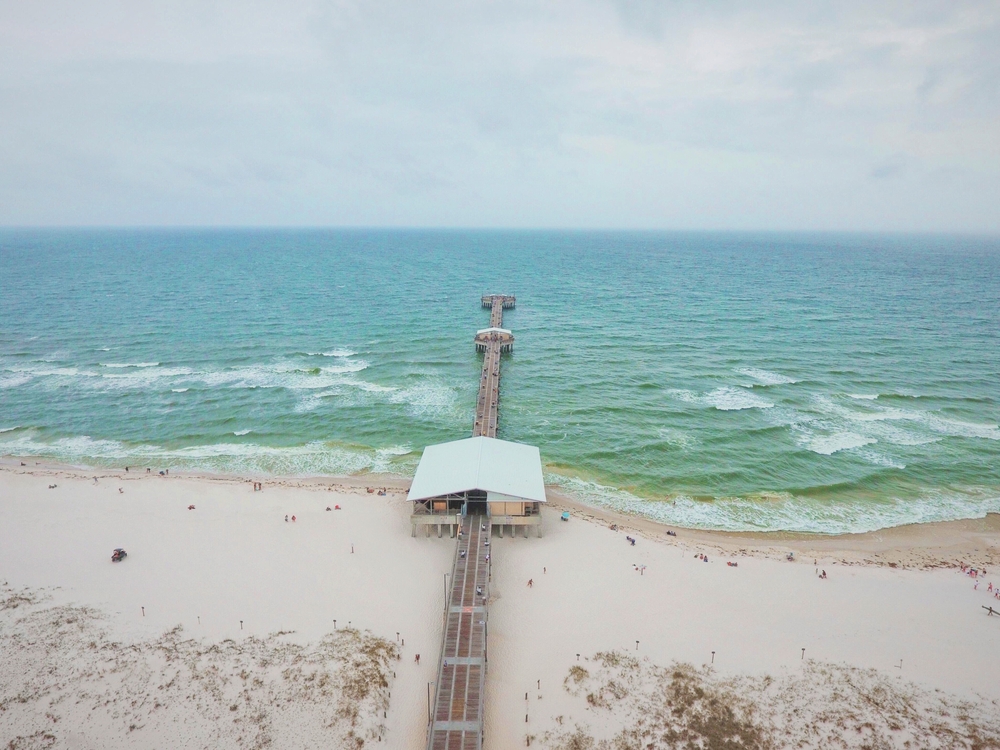 Have Fun Spotting Dolphins
Taking a dolphin cruise is another of the best things to do in Orange Beach. This is a great outdoor activity for vacationers of all ages. Nature and animal lovers will love the chance to see these majestic creatures in the wild as they swim along with the boat.
This dolphin tour makes sure that you learn something along the way. The staff is happy to answer any questions you have about sea life. Spend two hours out on the water learning about dolphins as you watch them and other animals in their natural habitat.
Book Here: Big Fun Dolphin Cruise and Sealife Experience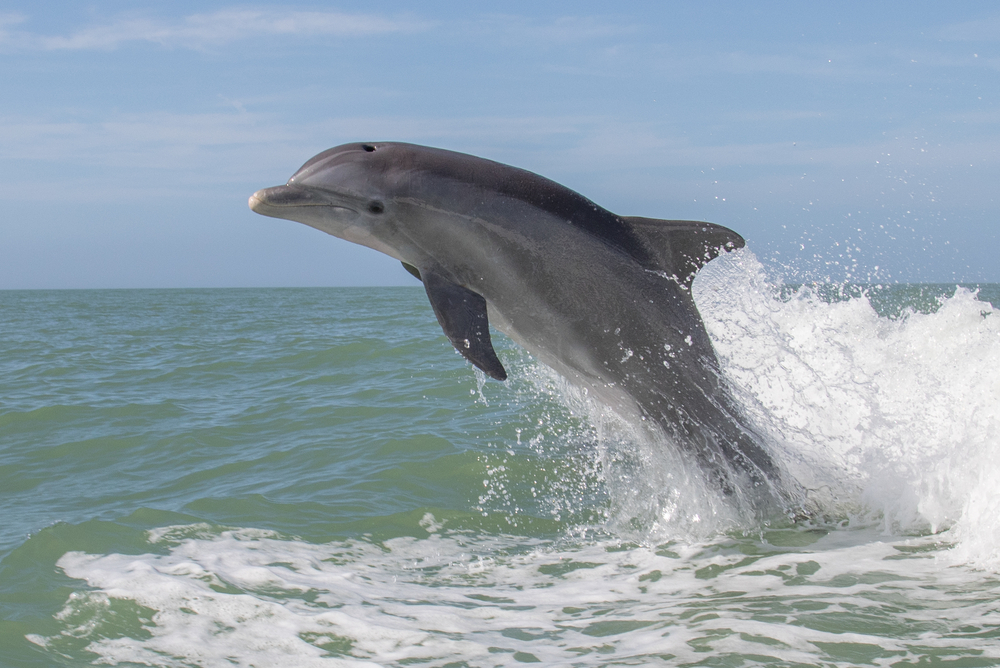 Soak in Culture at the Coastal Arts Center of Orange Beach
Art lovers will want to head to the Coastal Arts Center of Orange Beach. This two-story building has a ton of work on display by local artists. There are all sorts of art mediums to enjoy such as paintings, ceramics, jewelry, sculptures, and woodwork. This is also one of the best free things to do in Orange Beach, AL, since there is no admission at this art gallery.
Along with viewing art, you can make your own. The Hot Spot is a glass blowing studio where you can take a beginners' class. The Clay Studio will let you test your art skills as well. They also have other events and classes to check out.
Hike the Hugh S. Branyon Backcountry Trail
Hiking or biking the Hugh S. Branyon Backcountry Trail is one of the most popular things to do in Orange Beach for anyone who wants to spend time in nature. There are seven trails that add up to fifteen miles of scenic nature spots. The paved paths loop through many different ecosystems such as marshes, swamps, and forests. There is also a beautiful butterfly garden filled with flowers.
This trail is a great place to spot wildlife as well. Depending on the time of day, you could catch a glimpse of coyotes, American alligators, otters, foxes, and more. There are also a ton of bird species to see here as well, including bald eagles and other rare birds.
If you don't feel like walking the trail, or want to cover more distance in less time, then you can rent a bike. You can choose between a regular bike or an electric bike, which will make the journey easier.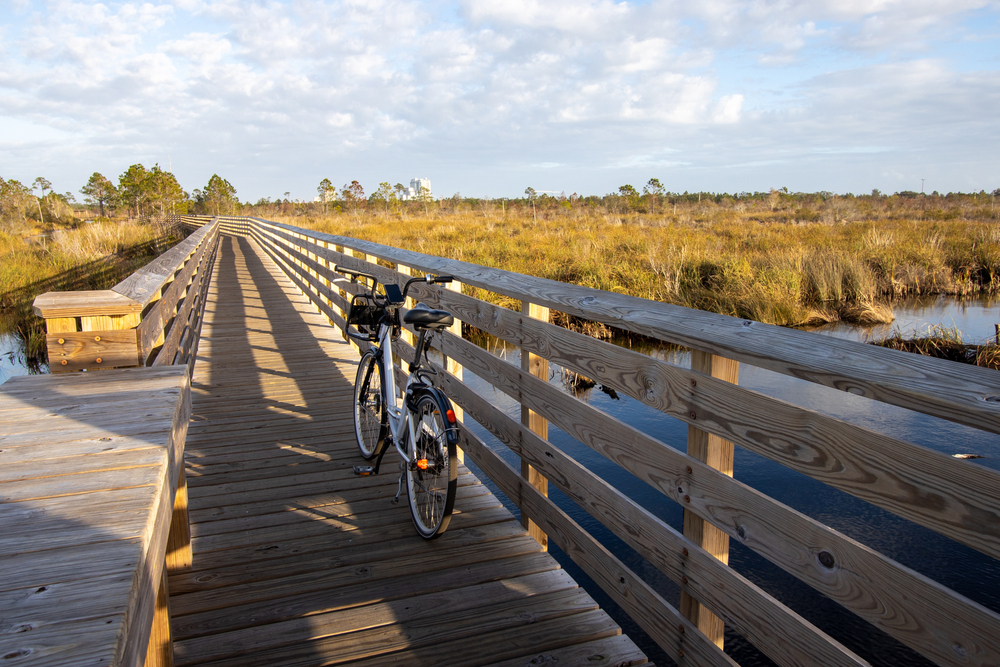 Eat a Meal at Flora-Bama
The iconic Flora-Bama restaurant claims to be the "most famous beach bar in the country" and has been around since the mid-1960s. It gets its name from its location on the Florida-Alabama state line. This beachfront bar has a lively atmosphere perfect for a fun night out.
The great menu includes seafood like oysters and shrimp as well as burgers and chicken meals. You don't just come for the food, though. This bar is known for its live music and awesome concerts. If you love a good beach party vibe, then come to one of the beach concerts to rock out. This is also a great place to watch the sunset over the water.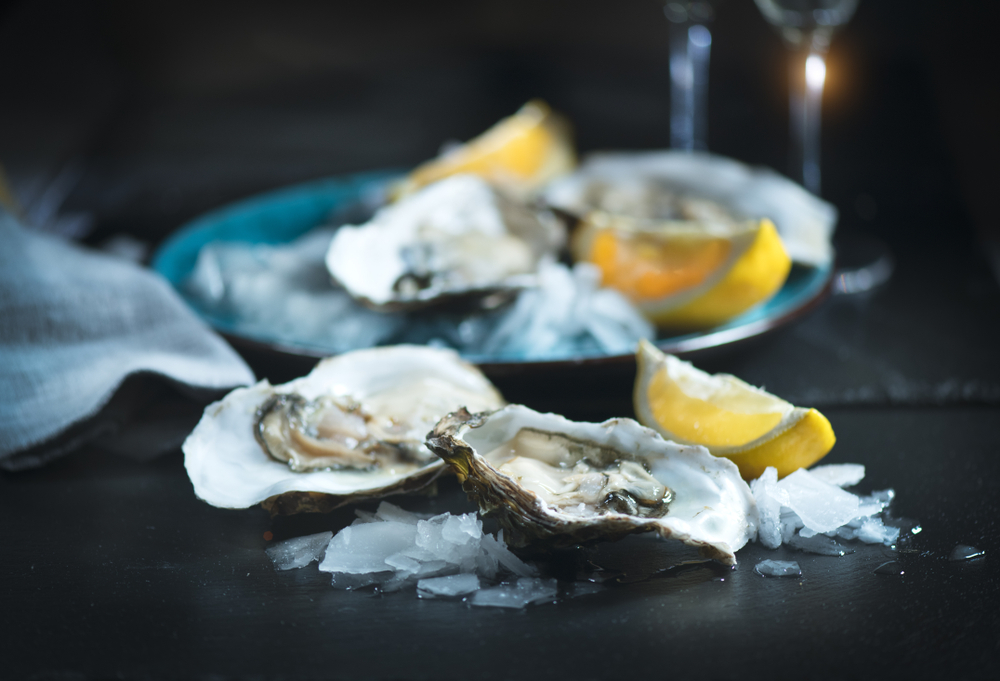 Visit Adventure Island
Adventure Island is one of the best things to do in Orange Beach for families with kids. This amusement park has a ton of attractions that will keep you entertained for hours. You will know you have arrived when you see the five-story volcano. The volcano even erupts with fire and sounds. How cool is that?!
There are activities here for kids of all ages. Play games at the arcade hit balls at the mini-golf course, or join a laser tag competition. Riding in go-karts or playing bumper boats will be a fun time too. There is also a lake here where you can take a paddleboat ride. There is also a spinning teacup ride for younger kids.
Take a Romantic Sunset Cruise
A sunset cruise is one of the most romantic things to do in Orange Beach, Alabama. End the day on a ship as you watch the sun disappear below the horizon and paint the Gulf of Mexico in fiery colors. This is a memory that is sure to stay with you forever.
As you sail into the sunset, you will have the chance to see dolphins playing in the water and birds flying overhead. This really helps to add to the romantic and calm atmosphere. You will definitely want to bring your camera along so you can capture this amazing experience.
Book Here: Orange Beach Sunset Sailing Cruise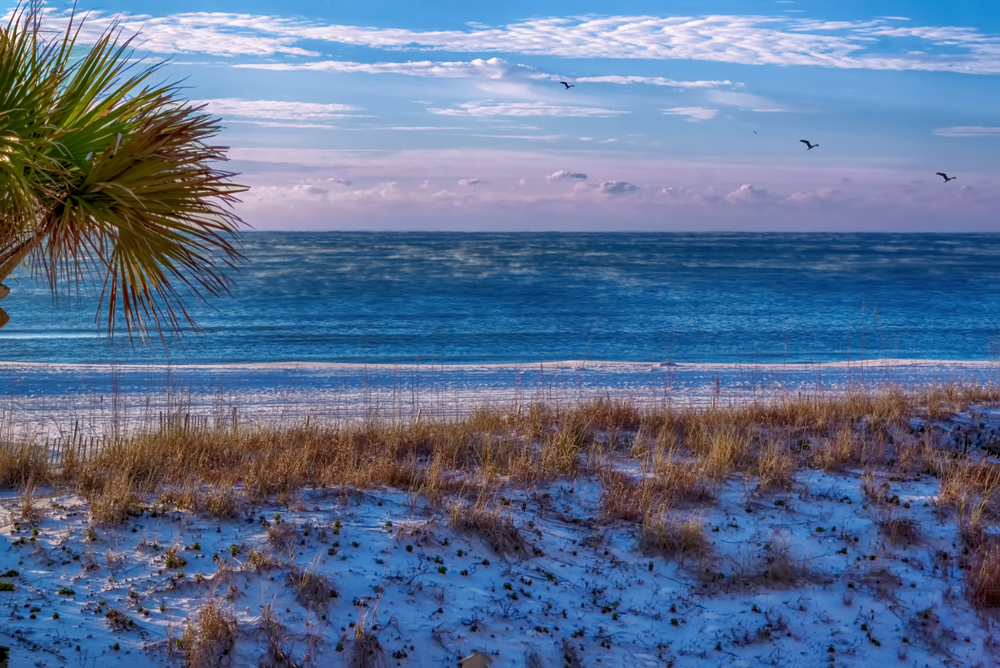 Book a Fishing Charter
Fishing is a very popular pastime in Orange Beach and if you are looking for a relaxing thing to do, then this is for you. You can fish from the shore, but your catch will be limited. If you want an awesome Gulf of Mexico fishing adventure, then you need to book a fishing charter. These can be expensive depending on the tour you book, but if fishing is a huge hobby of yours, you should not pass up on this once-in-a-lifetime experience.
This four-hour fishing charter includes everything you would need to make your fishing trip perfect. You will head out into open water where you will have the chance to reel in snappers and other fish. You will also have the opportunity to see turtles and sharks swim by.
Book Here: 4-Hour Private Near-Shore Fishing Charter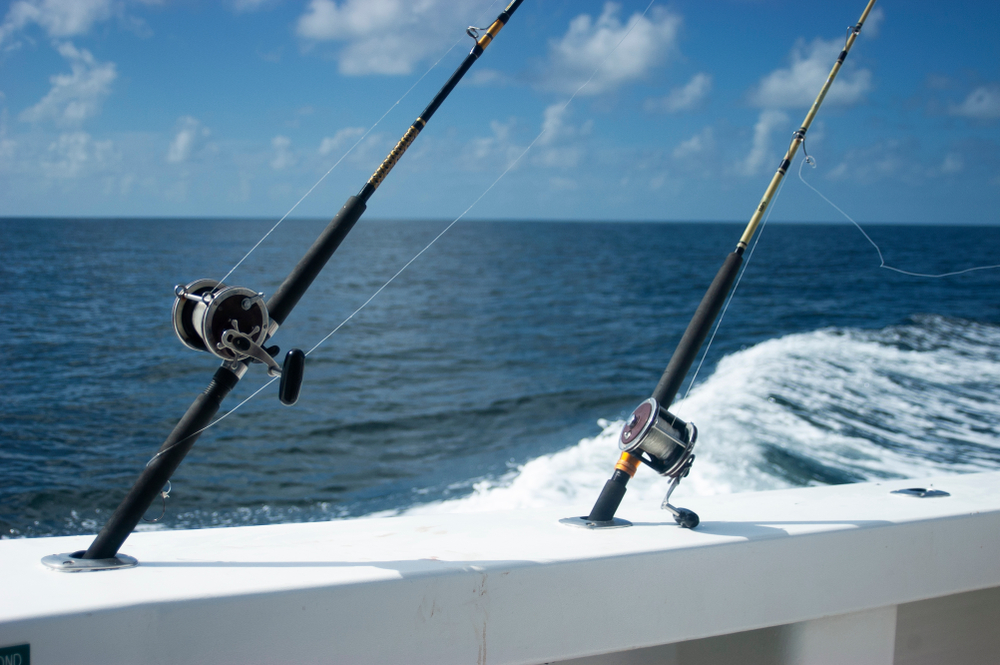 Bird Watch in Bon Secour National Wildlife Refuge
With over 7,000 acres of wetlands, beach dunes, and forests, Bon Secour National Wildlife Refuge is the ideal place to become one with nature. The name of this refuge means "safe harbor" in French and that is exactly what it is to so many animals. There are a variety of bird species that live and migrate here, including rare birds. If you are an avid birder, then you need to visit this Orange Beach attraction.
This area is also an important habitat for the endangered Alabama beach mouse. Three species of sea turtles nest here as well. Along with wildlife viewing, you can spend your time here canoeing, fishing, and hiking. Stop by the Visitor's Center to learn more about the area as well.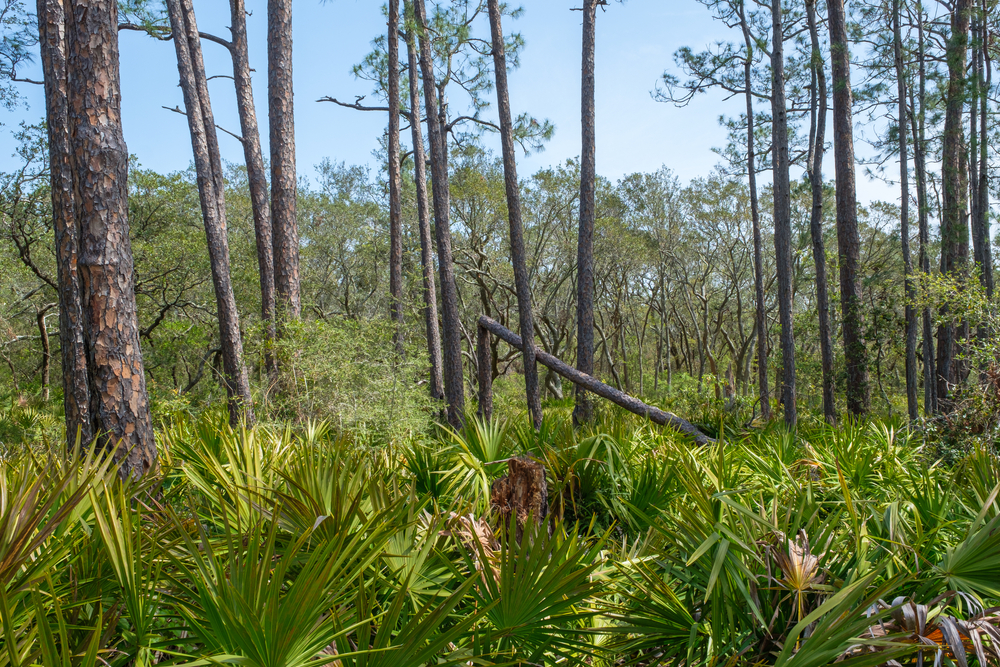 Soak in Some Rays at Perdido Key State Park
Cross just over the state border to visit Perdido Key State Park in Florida. Beautiful boardwalks stretch from the parking lot to the beach so the fragile dunes and sea oats stay in good shape. This is a great destination for swimming, surfing, and sunbathing.
This is also a popular spot for surf fishing and wildlife viewing. Many bird species and sea turtles nest here. The covered picnic tables provide a shady place to rest between swims or eat a snack. The beach holds many types of shells to discover as well. This is a great place near Orange Beach to bring the family for a day of fun in the sun.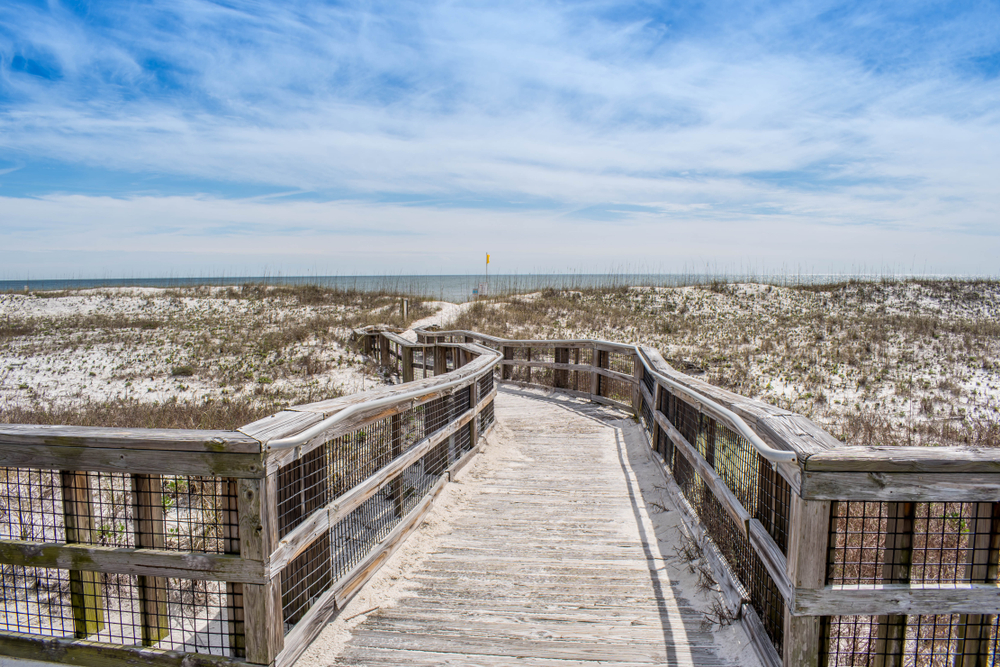 Step Back in Time at Fort Morgan
Fort Morgan sits at the end of the island and is a short drive from Orange Beach. Construction for this fort began in 1819 and finished in 1834. It was significant in the Civil War as well as both World Wars. Today, you can tour the fort along with the surrounding nature areas.
Even if you are not a huge history buff, this is still one of the best things to do in Orange Beach, Alabama. There is a boat launch and a beach. The Alabama Coastal Birding Trail includes this area as well. There is also a dog beach so you can bring your four-legged friends. The picnic area offers a place for a scenic lunch. You can fish at the Old Fisherman's Wharf.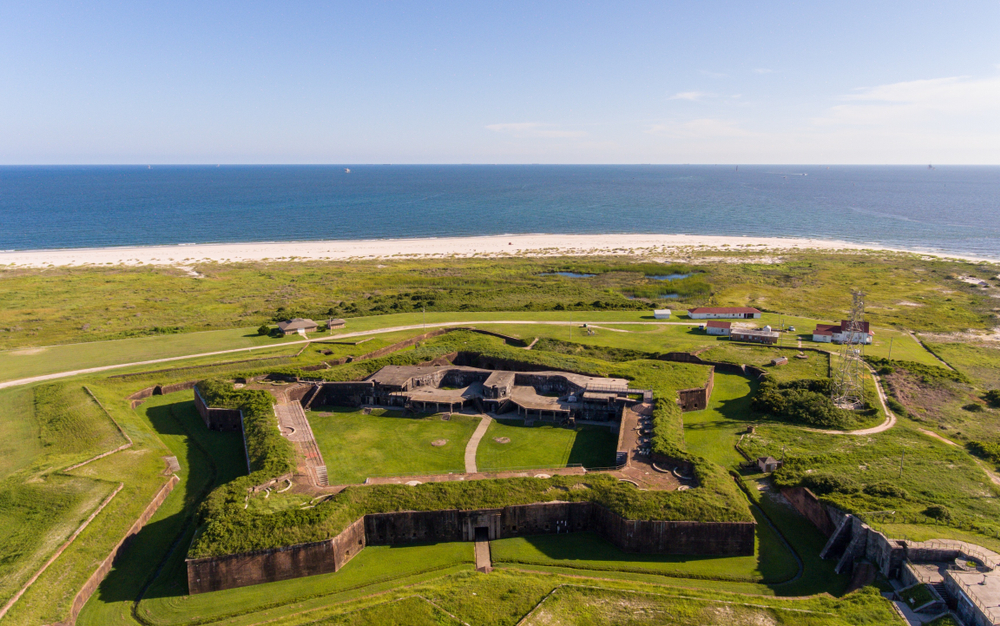 Discover Some Unique Attractions
If you have a love of unique roadside attractions, then head north across Wolf Bay and drive the short road to Barber Marina. You will make many stops away to see some crazy and unique sculptures. The first and best known is called Bamahenge, a fiberglass replica of the famous Stonehenge. This spectacle was commissioned by billionaire George Barber and created by artist Mark Cline.
Along the same road, you will find more sculptures by the same artist. They include a brontosaurus, t. rex, stegosaurus, and triceratops. These dinosaurs can be hard to spot among the trees and might take some exploring to find. There are also knight statues and a giant spider. These are definitely some of the most unique and free attractions in Orange Beach.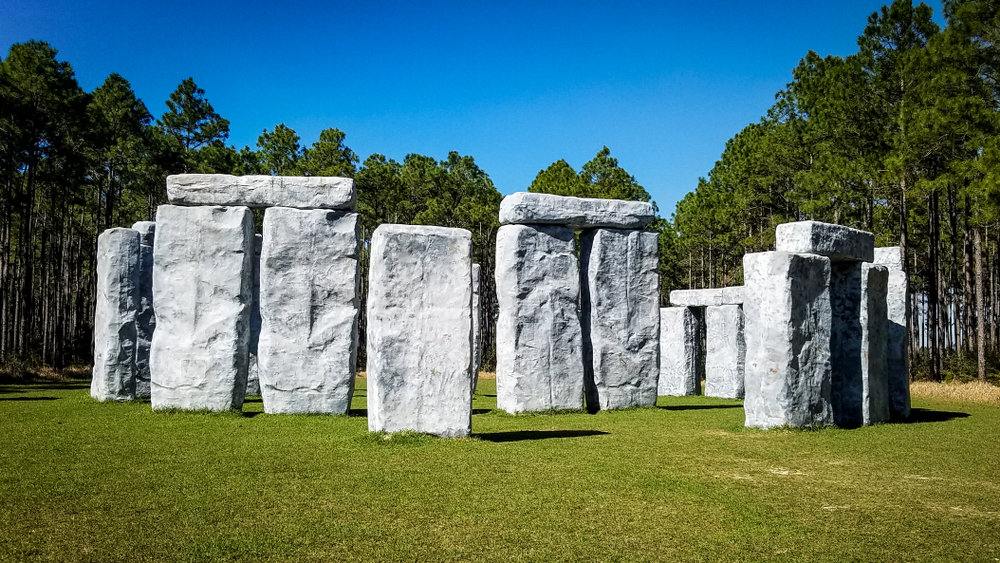 Relax at the Beach
Of course, you cannot visit the Alabama coast without spending some time at the beach. This Southern state does not have a long coastline, so Orange Beach is one of the few places where you can enjoy a beach day in Alabama. The beaches here are scenic and family-friendly.
The miles of white sand beaches are full of fun things to do. Spend time swimming, snorkeling, and combing the beach for shells. This is a popular spot for water sports as well. You can kayak, jet ski, and more. If you want to relax, throw a towel on the sand and settle down with a good book.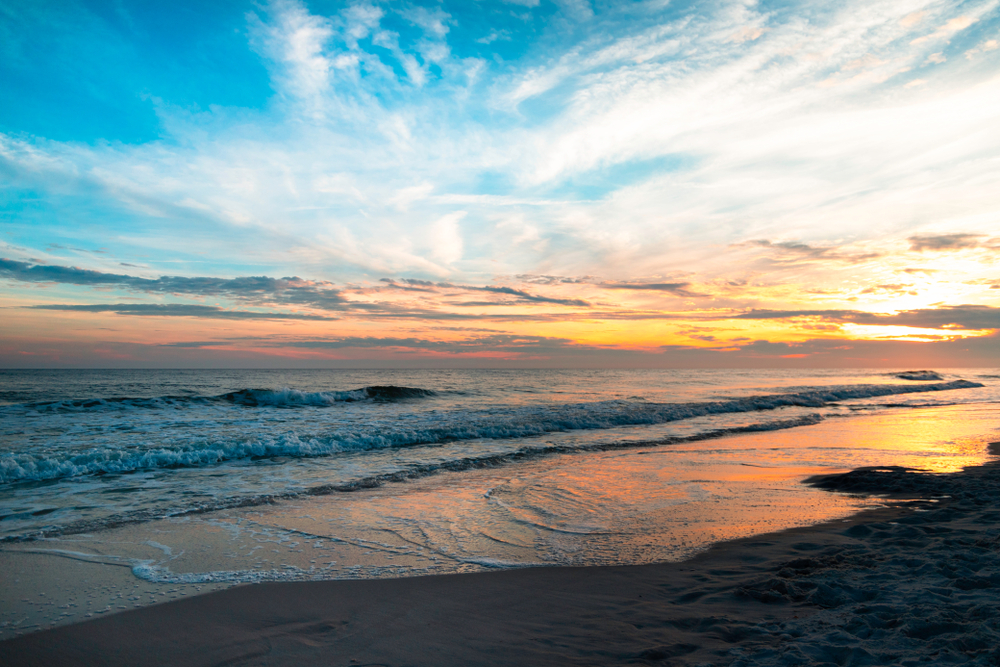 You might not have heard of Orange Beach, Alabama, before now, but after reading about all the fun things to do in this beach town, you are sure to add it to your travel bucket list. Next time you are in Alabama, add the beach to your itinerary.
There are so many fun things to do in Orange Beach besides chilling at the sandy beach. There are amusement parks for the kids, awesome fishing opportunities, and places to hike and become one with nature. Couples will love making romantic memories watching the sunset over the water. Even surly teenagers won't be complaining when given the opportunity to attend a concert or learn to surf the waves.