Camping in North Georgia is a unique experience. The Peach State offers visitors a unique display of culture, natural features, history, unbeatable food, and activities. Natural springs, swamps, forests, mountains, waterfalls, and canyons all bless the landscape of Georgia. Those looking for a historical endeavor will be pleased as well as sites of historical significance are scattered throughout the beautiful northern areas of the state.

Finding a perfect site to park your RV or pitch your tent can be tricky. You want a place close to sites you want to see, within reach of food, gas, and necessities, but also away from the hustle and bustle of regular life. Whether you are a camping extraordinaire or a newbie camper, these sites and adventures will make your experience camping in North Georgia one to remember!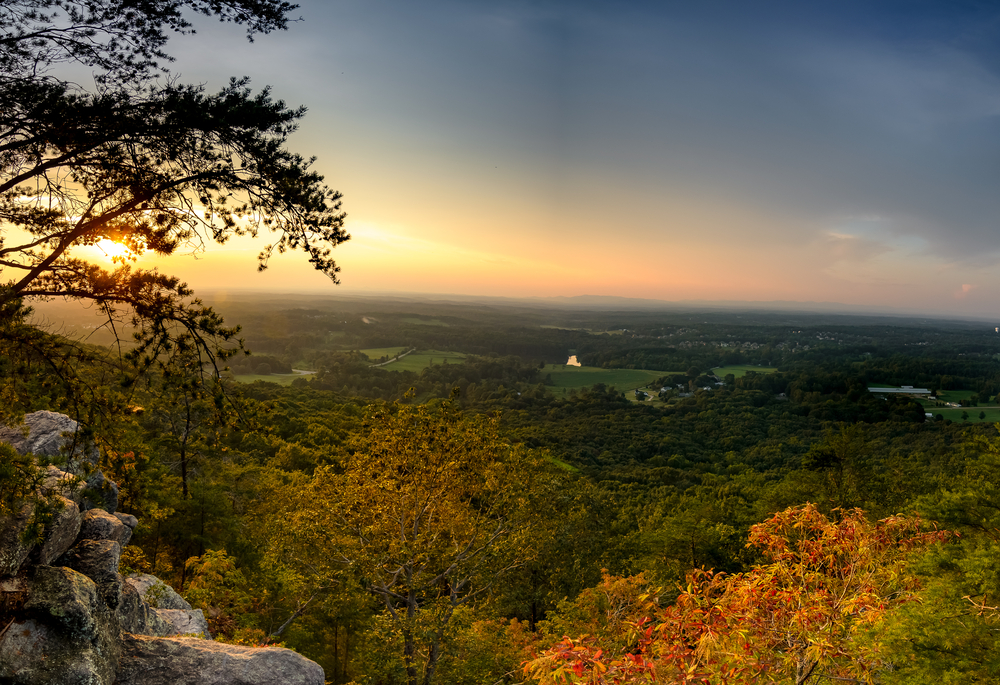 16 Best Places For Camping In North Georgia
Unicoi Springs RV Resort
Unicoi Springs RV Resort is perfect for travelers looking for camping near Helen. This private family resort is budget-friendly, has amazing amenities, and is nearby all of the sites you will want to see in the lovely little town of Helen, Georgia. Amenities on-site include a rustic clubhouse with wi-fi, rocking chairs, pool tables, and more where you can relax and meet new people, a secure gate, a non-denominational chapel, swimming pools, tennis court, miniature golf, and even more!

North Georgia camping is made better by all that Unicoi Springs RV Resort offers its guests. Paved roads, the activity center, fire rings, playground, and housekeeping staff work to keep sweetening the deal for you during your stay. This campground has flat tent sites, spaces for campers, and slide-outs. No matter what type of campsite you need, you can find it at this resort. All of the availability and amenities make this one of the best places to go camping in North Georgia!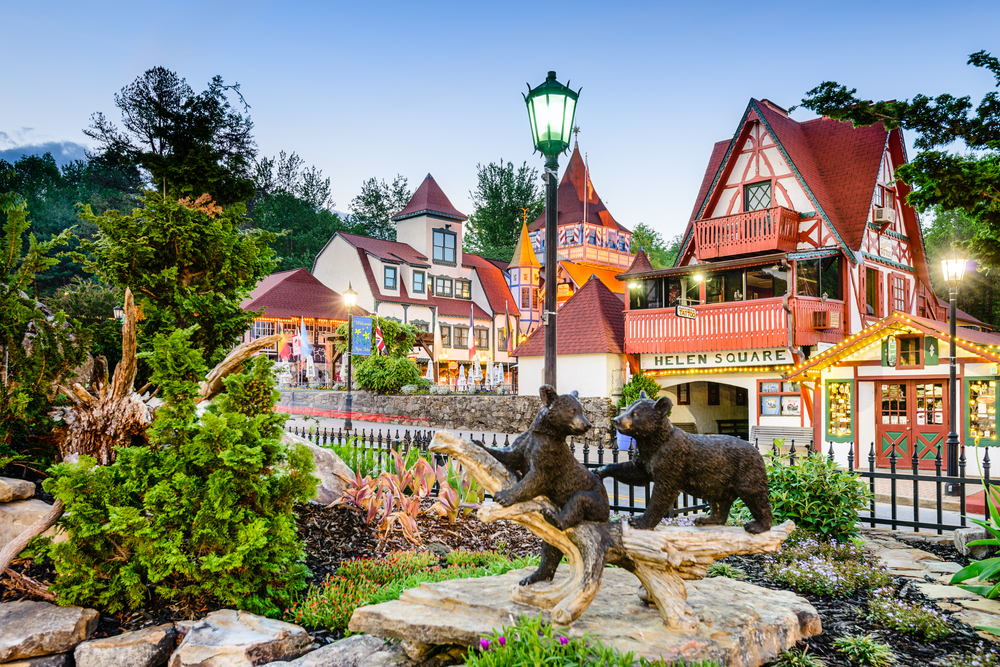 DeSoto Falls Recreation Area
When looking for places to camp in North Georgia, you will want to consider the DeSoto Falls Recreation Area. Adventurous campers looking for scenic locales to pitcher their tent will fall in love with this campground. It is a great location to spend the weekend and hike to the falls. There is a camp fee and reservation process, which can all be taken care of on the United States Forest Service website. Keep in mind that you cannot reserve a place on site.

Although this campground is a bit more rustic than an RV resort, fresh drinking water, a warm shower, and a restroom are provided. You will be able to reach the nearby town of Cleveland, Georgia, in about fifteen minutes. Here you can find everything you need like restaurants and grocery stores. If you have an Interagency Senior or Access Pass, you can use it at this campground and get a 50% discount for single-family campsites, and some say use fees.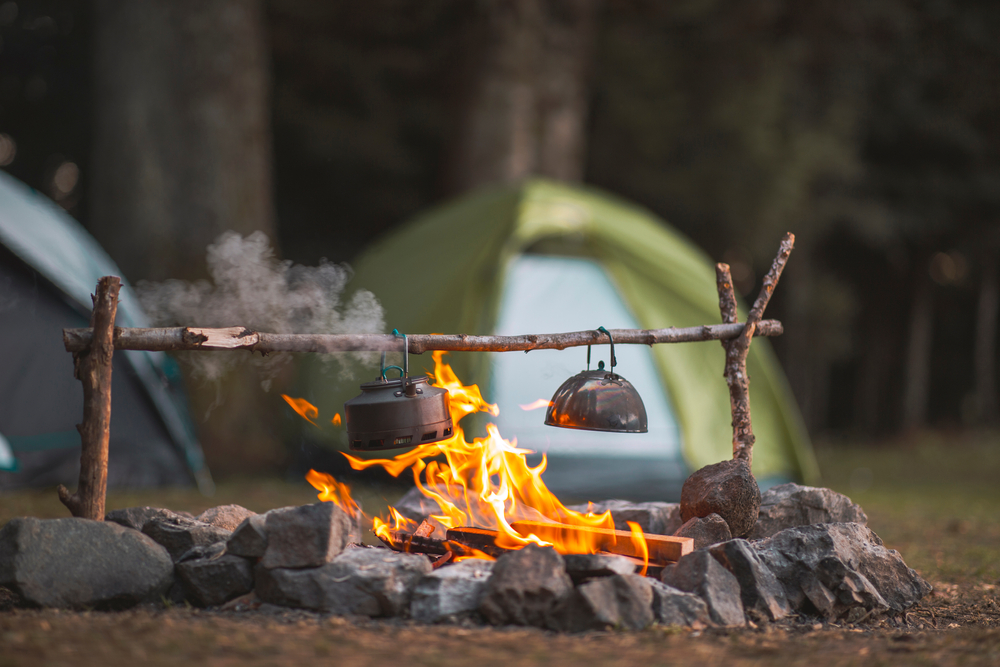 KOA Saint Marys
If you are thinking about staying at the Kingsland KOA, good choice! Located off the I-95 at the Georgia/Florida border, this site offers immaculate camping in North Georgia. There you can find luxury cabins that have luxurious comfy beds, bathrooms, and big screen TVs. There are also pull-through and back-in RV sites, as well as tent sites. Whatever type of camping you are looking to do, you can find it at Saint Marys.

Some of the cool amenities include free breakfast and coffee, pool and waterslide, mini golf, jumping pad, free wi-fi, a dog park, a tiki bar, and more! You will find hosted events throughout the season like food truck nights, wine tastings, and live music. While you are in the area, you can enjoy bird watching, hiking, fishing, boating, and biking. You will also be nearby the Dungeness Ruins, St. Mary's Submarine Museum, and the Cumberland Island National Seashore. Taking a day trip to the beach is always a great idea!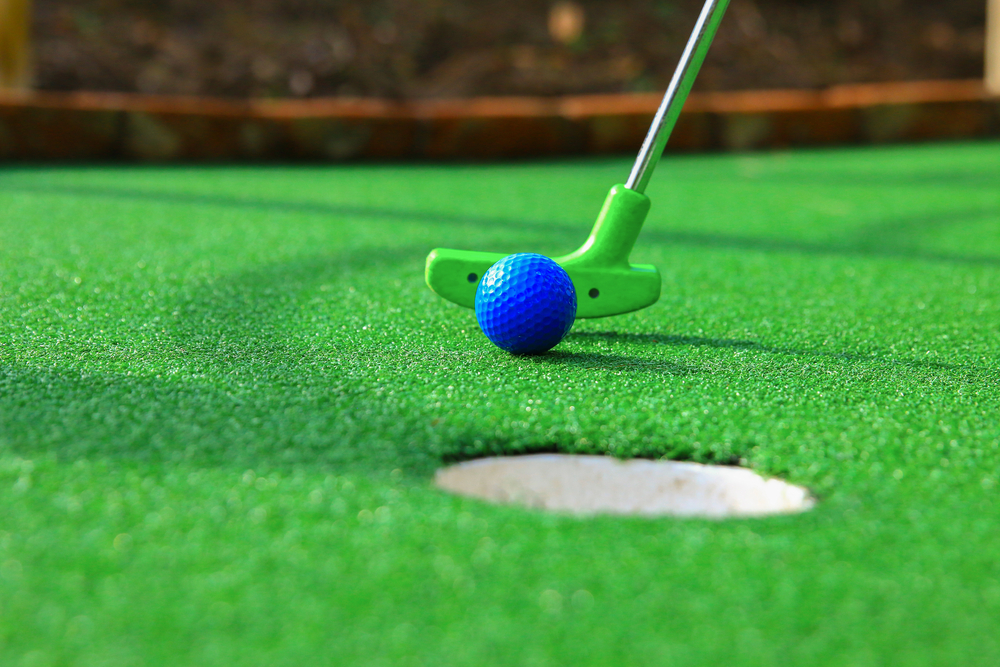 Blue Ridge Mineral Springs RV Park and Tent Camping
Camping in Blue Ridge, Georgia is one for the memory books! Blue Ridge Mineral Springs RV Park and Tent Camping is a twenty-acre park on both sides of Mineral Springs Creek. It joins with the Historic Mineral Springs and is open year-round for visitors. The owner and manager of this site lives there, so you can rest assured that you can get help any time of the year, should the need arise.

Of all the campgrounds in Blue Ridge and in surrounding areas, this site really makes a splash. What makes this site so perfect is that it is very much out of the way. The relaxed nature and unfussiness of this location will be perfect for campers who are truly looking to escape and find calm in nature while camping in North Georgia.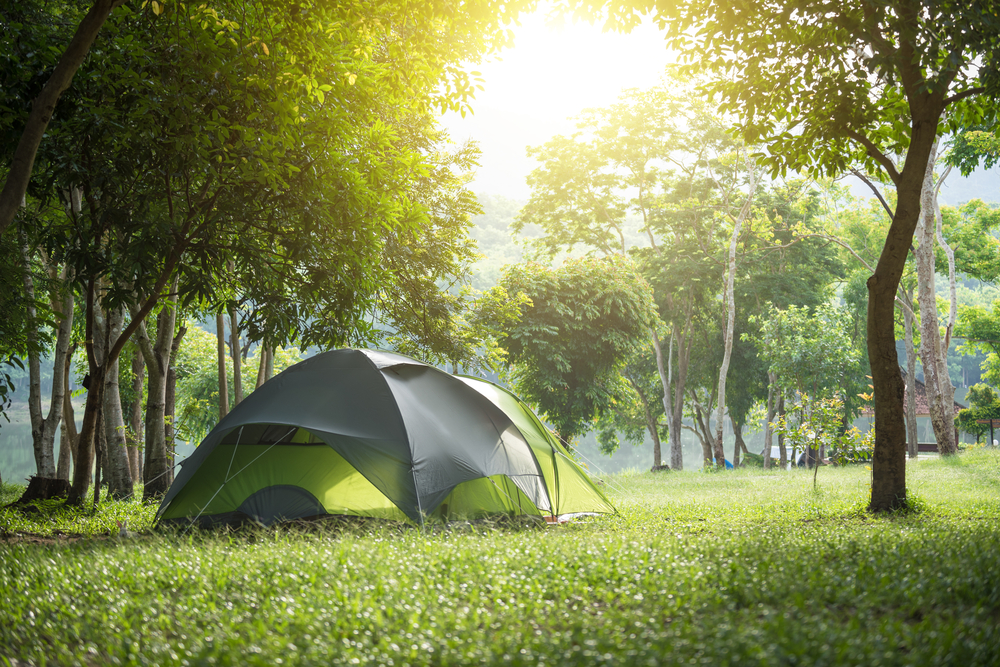 Trackrock Campground & Cabins
This North Georgia campground is located in Blairsville, Georgia, and is absolutely stunning! This remarkable site has a campground, cabins, and stables. After you experience Trackrock for yourself, you may find yourself recommending it to everyone looking to go camping in North Georgia! The campground is on 250 acres of idyllic meadows and woodlands in the mountains. The isolation of this site is ideal for campers.

There are 95 shady campsites that can accommodate everyone from tents to popups and RVs. You will have access to both pull-through and back-in sites that have water, electricity, and sewer. If this is "roughing it" for you, consider renting one of the fully furnished cabins that they have on-site. During your stay, you can enjoy the hiking trails, playground, horseback riding, riding lessons, swimming, hayrides, and more. You don't want to miss this Trackrock!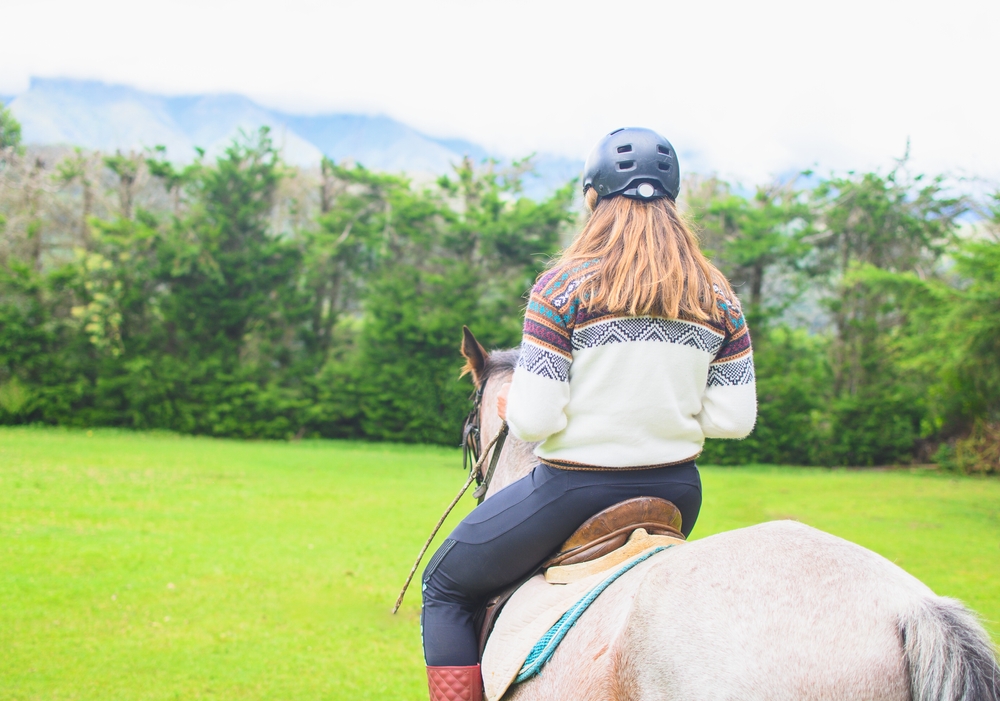 Bald Mountain Camping Resort
For those looking for private camping in North Georgia, consider the Bald Mountain Camping Resort. It is located in Hiawassee, Georgia, in the heart of the stunning mountains of the northeast. This is around two hours from metro Atlanta, so if you are looking to take some day trips during your stay, this is a great option for you to check out.

Camping in northeast Georgia is ideal for mountain lovers, and the Bald Mountain Camping Resort is a mountain retreat that really helps you get the most out of your stay in the region. You can book an RV site or a cabin for your stay. While you are there, you will have access to bathhouses, the swimming pool, miniature golf, pedal boating on the private three-acre lake, playground, volleyball court, shuffleboard, and more.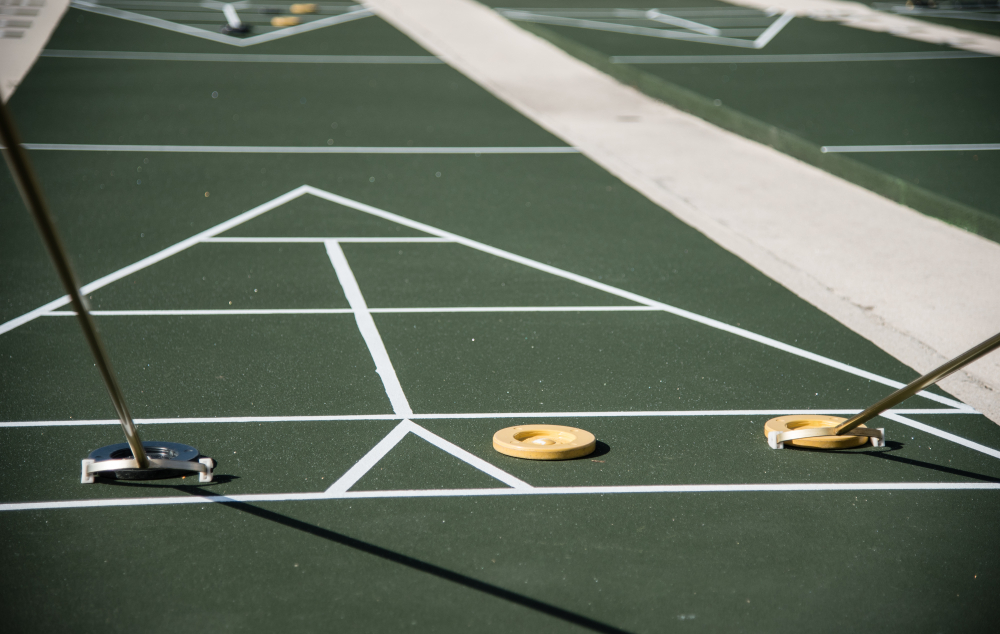 Mountain View Campground
Another one of the amazing campgrounds in the North Georgia mountains, the Mountain View Campground, is also located in Hiawassee, GA. The campground has a fantastic atmosphere in the ancient Blue Ridge Mountains. As the oldest mountain range in the United States, these 1 billion-year-old mountains offer charm and comfort to guests. You will also be happy to know that Mountain View Campground has been awarded the Campendium Campers Choice award for five years in a row!

There are twenty-eight wooded RV sites for peace and quiet in the mountains. There are also picnic tables, full hookups, laundry facilities, fire rings, and complimentary wireless internet. Plus, if you have dogs, you can let them off the leash in places, so they will be able to enjoy their time spent at the campground as well.
To top it off, there is a community fire pit and propane grills that are free for the campers to use as well! Camping in North Georgia is a blast when you stay at the Mountain View Campground!
While you are here, make sure to check out some of the Best Wineries In Georgia! Yes, Georgia has wineries, some really cool ones too!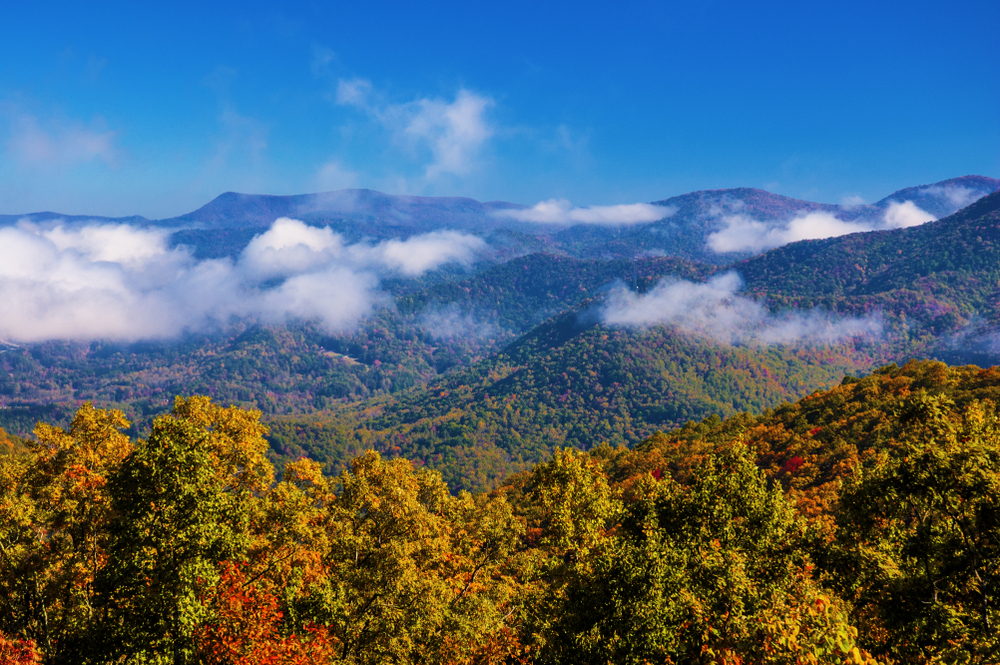 Toccoa Valley Campground
If you are dreaming of staying at North Georgia campgrounds on the river, Toccoa Valley Campground can help you out! This campground is ideal for everyone looking for an adventurous experience camping in North Georgia. Tubing, rating, and kayaking, oh my! There are both RV and tent sites along the Toccoa River, Big Creek, and a small stream that runs along the sites.

Tubing is a relaxing and calm way to spend time out on the river. Even children who are four years old and weigh at least thirty pounds can participate in this activity. Once you are done tubing, you can take the free shuttle back to your campsite. For those wanting to go rafting, you can rent a four-person or a six-person raft and enjoy the class one and class two rapids on the river. No matter how you spend you time at the Toccoa Valley Campground, you can make memories that last a lifetime!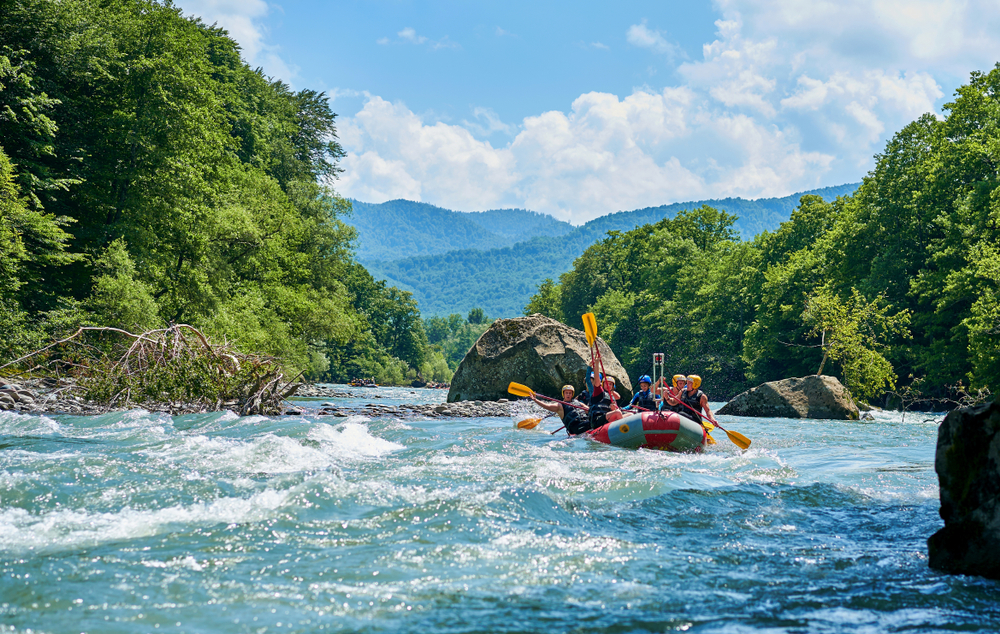 North Shore Landing
RV parks in North Georgia know how to create quality vacations. The North Shore Landing RV park is perfect for families as it has a playful railroad theme that adds to the family fun during your stay. They offer full hook-up RV sites, cabin rentals, and of course, tent sites as well. Authentic boxcars, cabooses, and club cars are all around the park. Located outside of Atlanta, this site will be the perfect jumping-off point for day trips and adventures nearby.

You will love the location of this park. It is situated on fifty-five acres on the edges of Lake Oconee and offers enchanting natural beauty to those who visit. You will find tons of outdoor activities during your stay. You can go fishing, boating, swimming, and enjoy the natural beauty of the lake when you can at the North Shore Landing Resort. Plus, the town of Greensboro is close to the campground, so you can take a little trip into town to enjoy the Antebellum buildings that adorn the streets.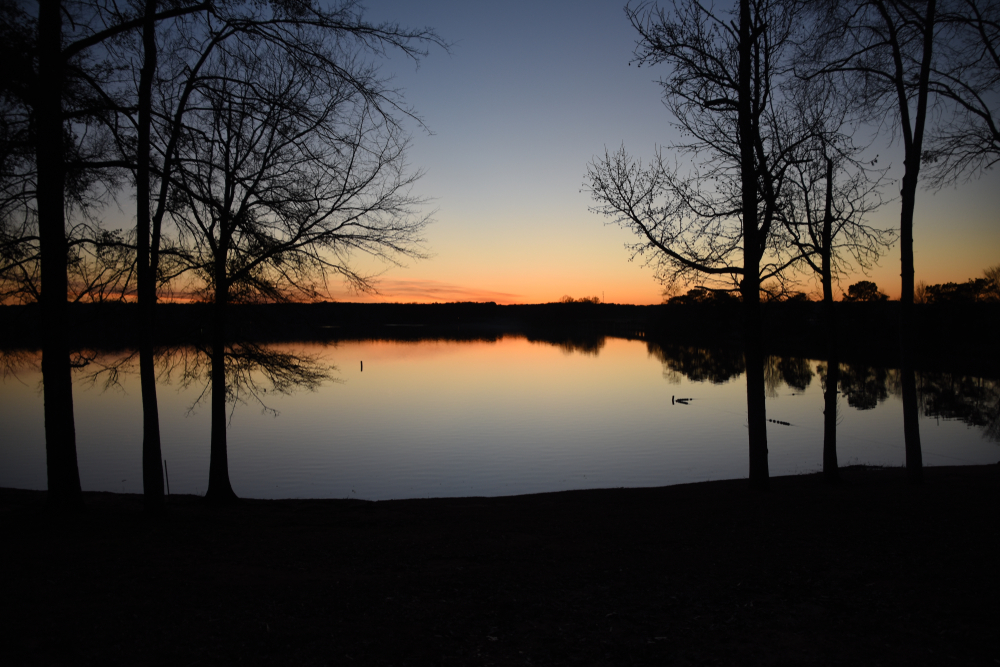 Deep Hole Recreation Area
Adventurous campers who want to do some tent camping in North Georgia will love the Deep Hole Recreation Area. Rustic tent sites and vault toilets characterize the nature of this campground. located right along the water in Suches, Georgia, this campground oozes natural beauty. Perfect for those looking to go camping or fishing during their stay. Water-based recreational activities are a staple of the Deep Hole Recreation Area.

The site is simple yet bustling with kayakers during the peak season. Although tent campers are common here, you can find small campers and RVs as well. In Suches, you can find a lot of outdoor activities, attractions, festivals, and events. It will come as no surprise that one of the most popular things to do is to spend time in the Chattahoochee-Oconee National Forests. If you are up for a drive, there are many waterfalls around the campground that you can check out, including Anna Ruby Falls, which is about an hour and fifteen minutes from the campground.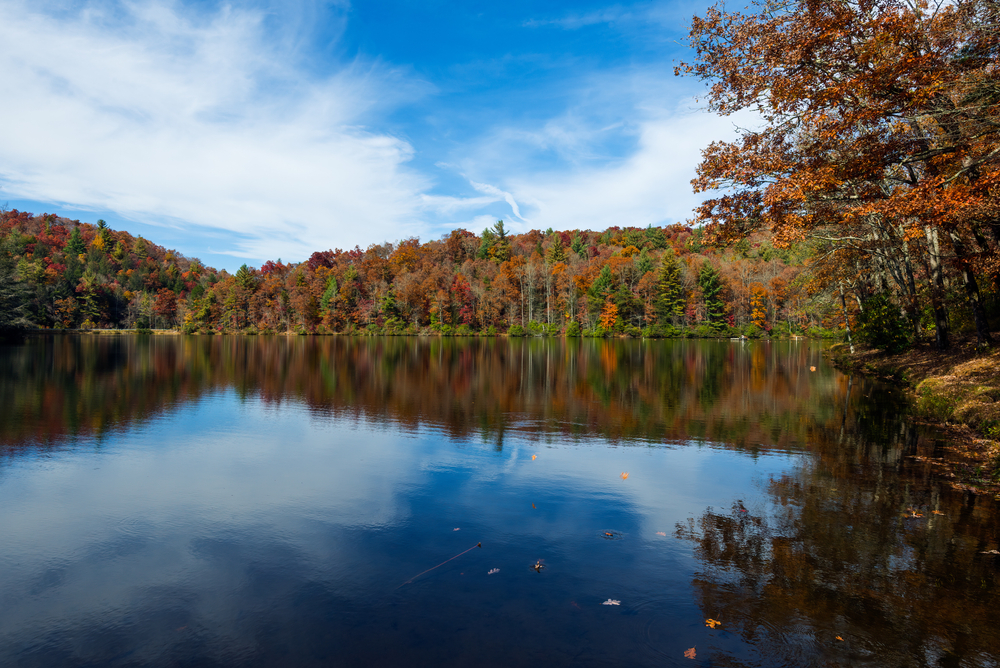 GA Mountain Campground
Camping in the north Georgia mountains has never been more fun. Scattered throughout the Georgia Mountain Fairgrounds, you will find 207 camping and RV sites. These sites offer water, electricity, phone, and internet services. Of these 207 sites, 115 are paved and open year-round. This is a great place to stay because most of the sites have beautiful views of the water.

The sites are super dreamy no matter if you are tent camping or RV camping. You can find sites where you can sit at the picnic table enjoying a meal while you look through the trees to watch the ripples over the water. Now, that is relaxing! Be sure to bring your hammock cause there are plenty of places to string it up and relax at most of the campsites on the grounds. Don't overlook this site when you are planning your camping in North Georgia adventure!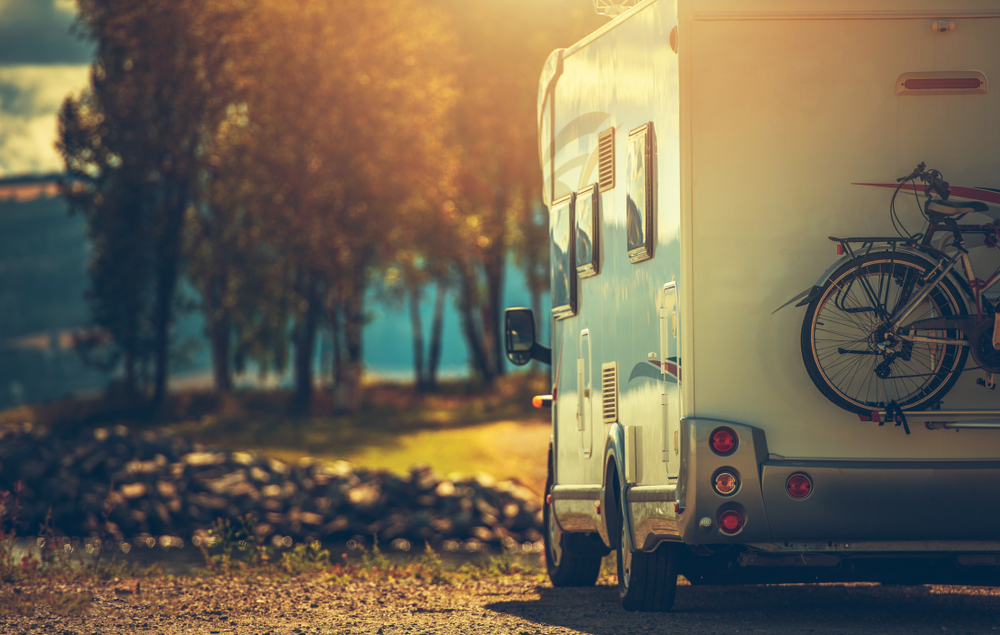 Dockery Lake Recreation Area
Many North Georgia campsites are located near a body of water, and that is one of the ways camping in North Georgia is such an amazing experience. The Dockery Laje Recreation Area offers camping opportunities near the town of Dahlonega, Georgia.
You will find picnic tables, restrooms, and fresh drinking water available in the recreation area. While there are no water or electric hook-ups nor a dump station, the area makes up for it with natural beauty. Make sure to check out some of the Best Things To Do In Dahlonega!

There are eleven campsites here, a flush toilet, and a vault toilet. During your stay, you can enjoy the 3.4-mile Dockery Lake Trail, go fishing, and have picnics overlooking the after. Plus, you will be in a great location to see some of the best North Georgia waterfalls in the area. One of the most stunning is Toccoa Falls which has a huge 186-foot drop. You can reach this waterfall in about an hour and fifteen minutes from your campsite at the recreation area.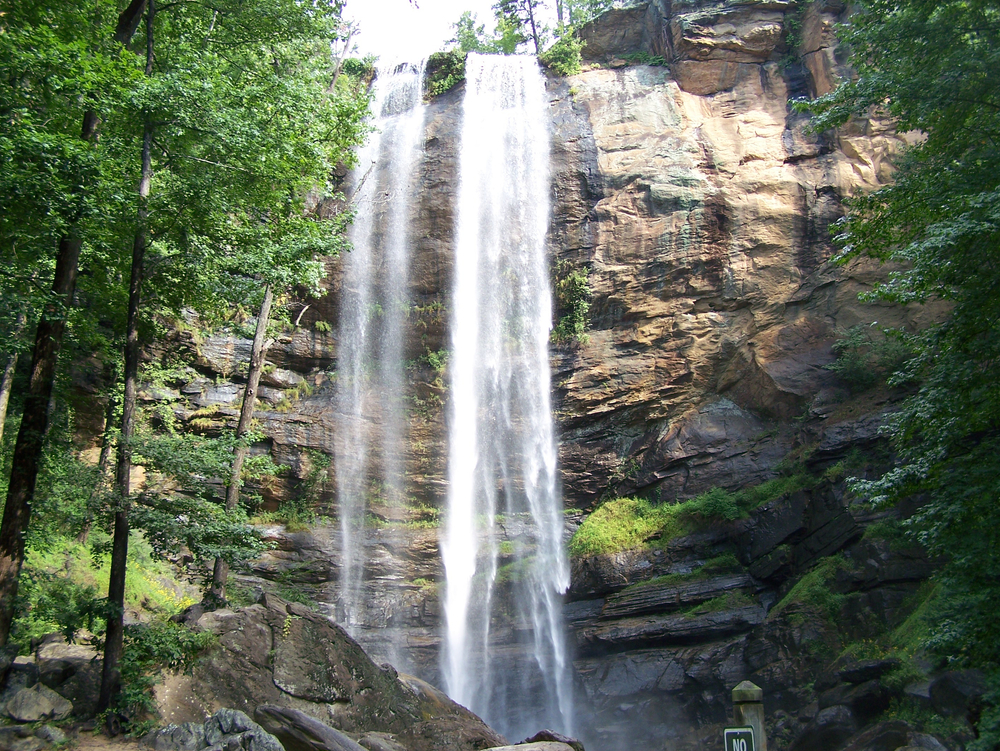 Tate Branch Campground
This is another one of the campgrounds in the North Georgia mountains that is operated by the United States Forest Service. The Tate Branch Campground has 19 sites and is located where the Tallulah River and the Tate Branch meet in the Georgia mountains. This site caters more to the crowd of people who like to dip down in the water, walk through the forest, and be deep in the Georgia woods.

Go hiking, go swimming, or just dip your feet into the rushing water from your perch on a rock near the branch. No matter how you enjoy the area around the Tate Branch River, it's hard to avoid relaxation and tranquility when you visit this lovely Georgia locale. Grab a spot by the river, start a fire, hang your hammock, and indulge in the calming mountain life!

If you want to venture out from your site, there's a lot to do in Clayton, Georgia. You can visit Black Rock Mountain State Park, the Foxfire Museum, or if you want to find new meaning to GA's natural beauty, head to the Tiger Mountain Vineyards. There are also places that are great for kids. Goats On The Roof is a great option for families. You can see goats galore, grab some ice cream, and shop for fun gifts at the gift shop.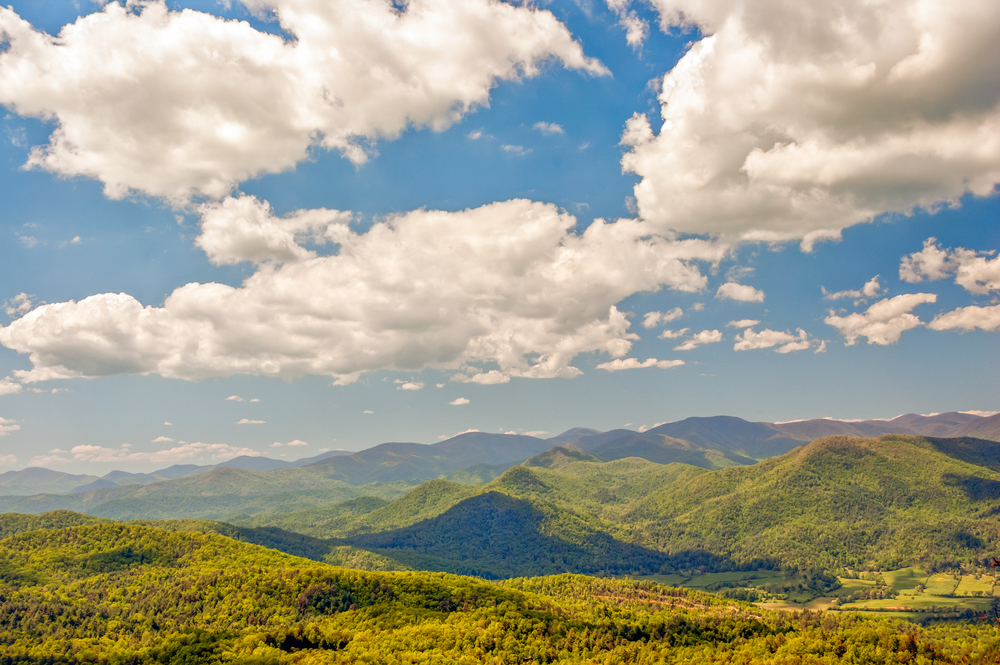 Crossing Creeks RV Resort & Spa
Feeling fancy? The RV campgrounds in North Georgia really offer a lot to their guests. At the Crossing Creeks RV Resort and Spa in Blairsville, Georgia, you will be blown away by what they offer. Five-star amenities are commonplace, and they welcome all types of RVs, including Class A, B, and C motorhomes. The sites are equipped with utility hook-ups and come with a large concrete pad for RVs up to 45 feet long.

There is a steam room, fitness center, putt-putt greens, spa and massage rooms, a sauna, dart boards, and a pool table. And as if that wasn't thrilling enough, they also have a dog park, card tables, croquet, trout streams, a bathhouse, and laundry facilities. You can enjoy camping in North Georgia in luxury when you stay at Crossing Creeks RV Resort!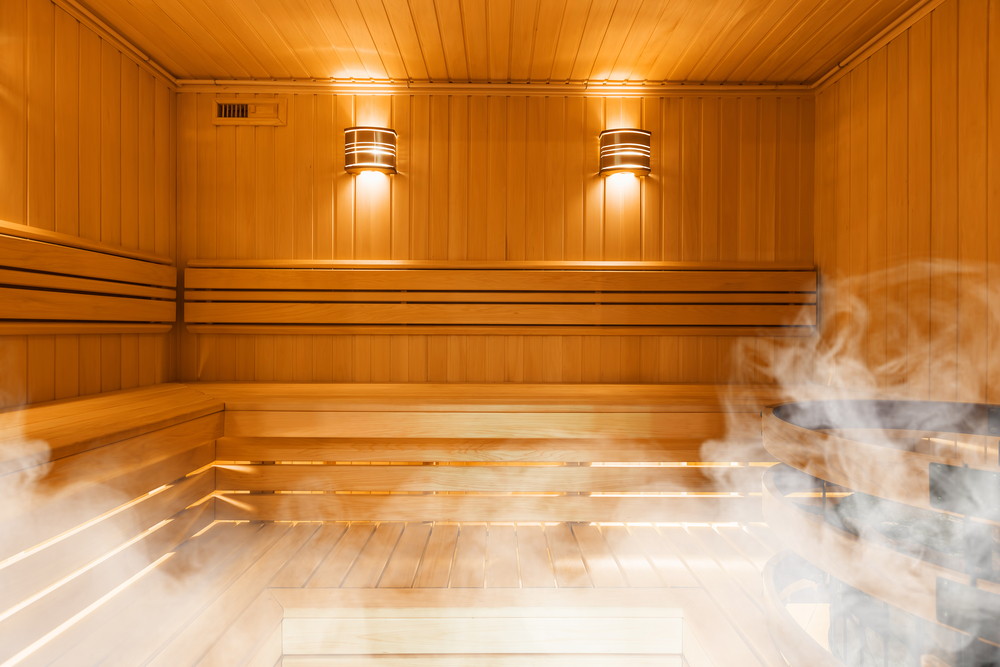 Jenny's Creek Family Campground
Camping in northeast Georgia will never be the same for you after your stay at Jenny's Creek Family Campground. You can find large shady sites, full hook-up sites for RVs, and tent camping sites as well. There are newly renovated bathrooms with endless hot showers, free wi-fi, laundry, a fishing pond, a clubhouse and playground, a free arcade game room, and more at this campground just north of Cleveland.

As the name suggests, this campground is family owned and operated. The owners live on the property and are always working to make the grounds better for guests. When you stay here, you will be centrally located near amazing GA towns. Helen, Dahlonega, and Blairsville are all near this campground, making it one of the best places for camping in North Georgia for those looking to travel around during their stay.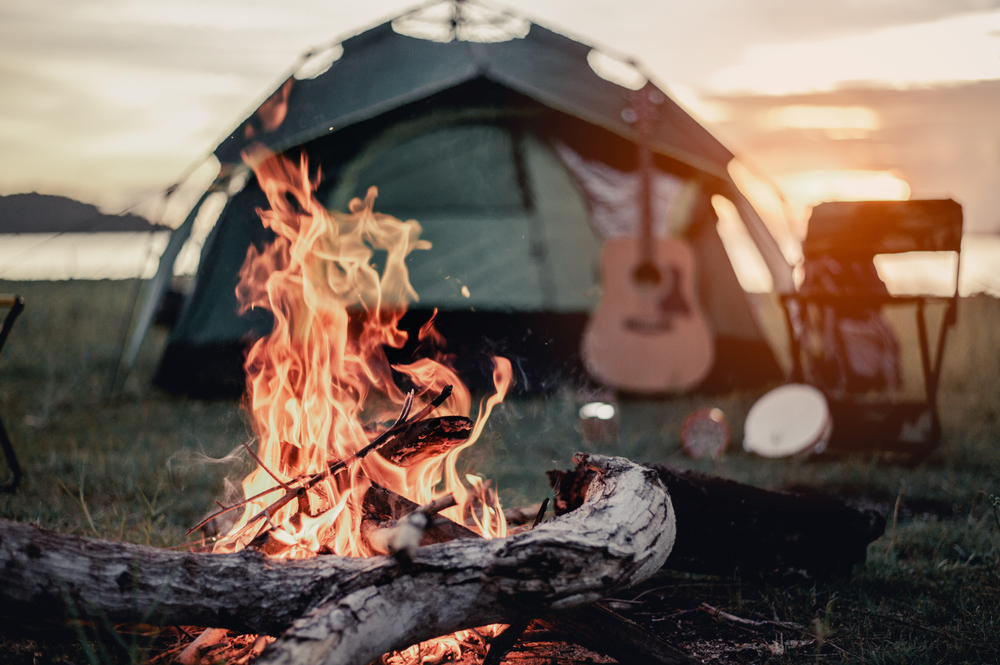 Appalachian Campground
Campsites in the Georgia mountains are dreamy, and the Appalachian Campground is no different. They can accommodate tent camping and RV camping with full hook-ups including 30 or 50 amp electrical. Plus, they have two cabins for rent as well! Located in Hiawassee, Georgia, this campground is ideal for those who plan on traveling to surrounding areas to see the sights.

In Hiawassee, you can check out the Hamilton Gardens at Lake Chatuge, Old Rock Jail, Bell Mountain Park, and Splash Island Water park. Then, if you want to travel to the nearby town of Helen, you are in for even more fun. You can visit The Glassblowing Shop, Hansel and Gretel Candy Kitchen, and more. There's also river tubing and zip lining near Helen as well! All of the fun activities near the campground make it one of the best places to go camping in North Georgia.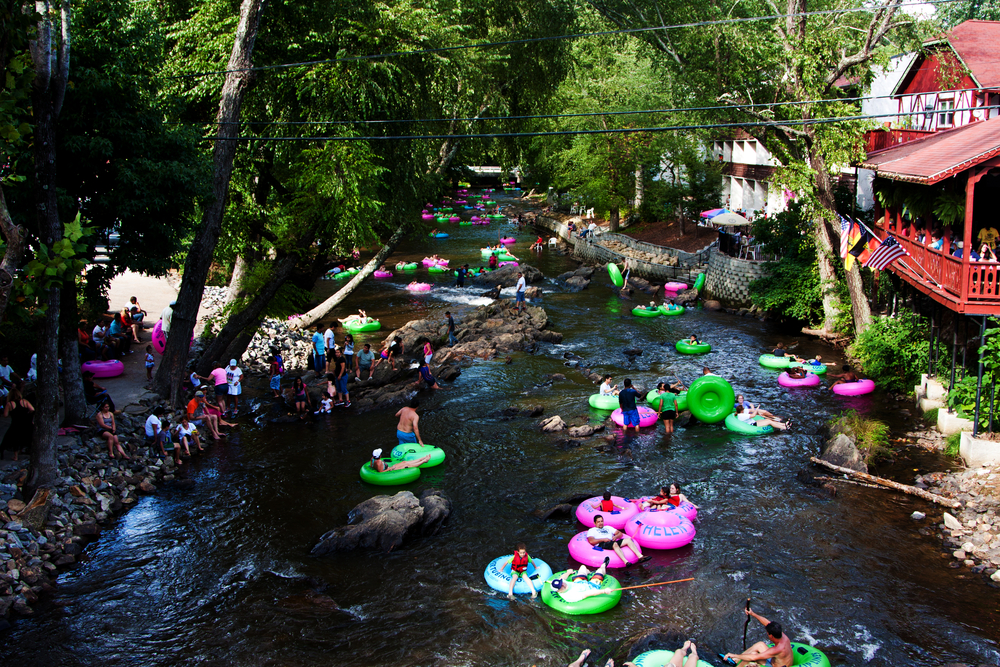 Camping in North Georgia is truly a dream. All of the beautiful campgrounds and activities make it a great experience for those who get the opportunity. You will be able to find a wide range of campgrounds and campsites to fit your unique set of needs. From rustic tent camping all the way to resort-style camping in RV parks, you will find the perfect place to stay to enjoy the stunning northern GA region.

Where will you camp first?