Are you looking for the best Outer Banks restaurants to have an amazing meal at? If so, we have you covered with our list of the best places to dine while in OBX, North Carolina.
Outer Banks has so much to explore that you are sure to work up an appetite after a day at the beach, historic sights and family fun activities. For those needing somewhere to stay check out our list of the best VRBO places to stay!
On our restaurant guide of the Outer Banks you will find fresh caught seafood, pizza and Italian places, raw oyster bars, delicious breakfast and brunch spots, upscale steakhouse, and waterfront fine dining for those special occasions.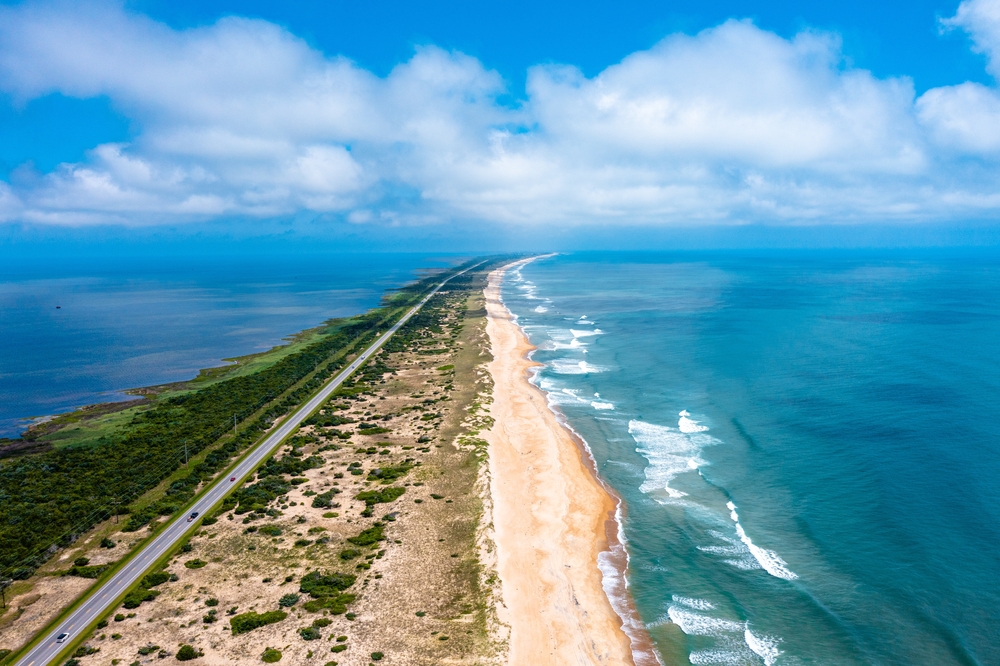 15 Best Outer Banks Restaurants You Must Try
I Got Your Crabs Shellfish Market and Oyster Bar
For those looking fo the best crabs in Outer Banks, you will want to head to Kitty Hawk and dine at I Got Your Crabs Shellfish Market and Oyster Bar!
This third-generational family run restaurant, serves up fresh seafood caught from around the OBX area. They open at noon and close Sunday-Thursday at 8 PM, and 9 pm on Friday & Saturday nights.
You must try the local blue crabs if in season – you can order them in several sizes! Also on the menu you will find a variety of seafood platters like a soft crab plate, fried flounder to shrimp, oyster or catfish all served with one side.
They serve fresh oysters year round that are already shucked, and you can order steamed dungeness, king or snow crab if you are hungry! Save room for the key lime pie or the delicious salted Carmel cheesecake!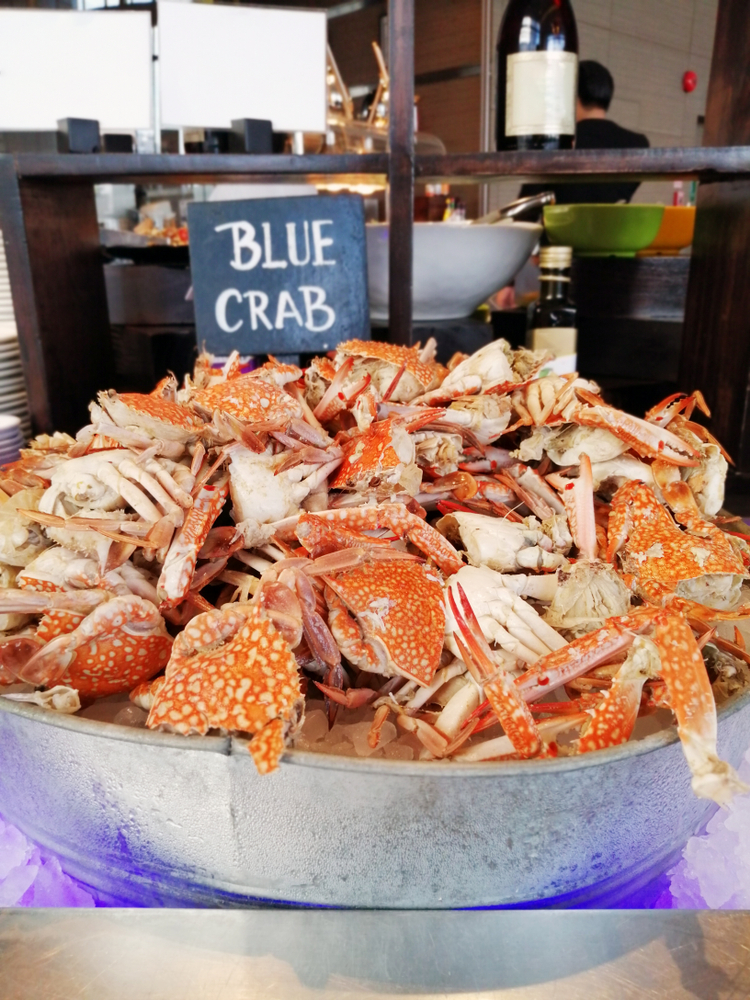 Outer Banks Boil Company
Outer Banks Boil Company is one of the seafood places to eat in Outer Banks! They have two locations in Kitty Hawk and Corolla. The motto here is the "Best Pot on the Beach"! Come here if you enjoy a spicy seafood boil served family style in a pot – you can dine in or take out.
We consider this one of the best places to eat in Corolla Outer Banks for those looking for a family style dinner. Order the classic which has potatoes, corn, sausage, shrimp and more, the crab pot ( with one snow crab per cluster per person), the Ben Franklin with 1/2 clams or mussels per person plus snow crab!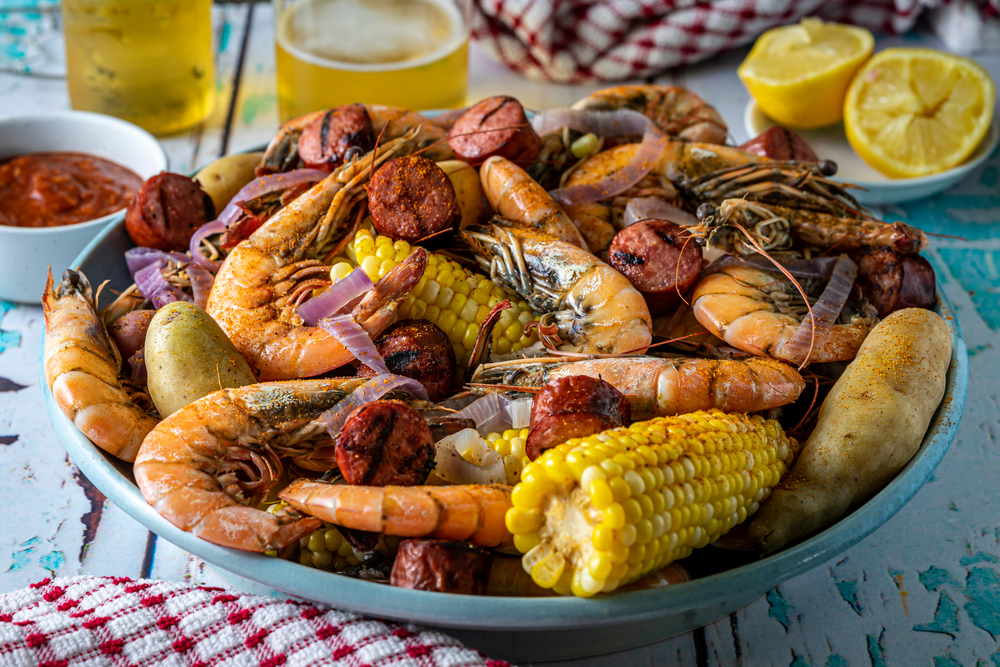 Cravings Seafood
We think Cravings Seafood is one of the restaurants near Duck, North Carolina you must try. Whether looking for breakfast, lunch or dinner they offer some of the best dining in Outer Banks.
They own three restaurants int he area: Costal Provisions Market on the beach, Costal Cantina Bar, and Cravings!
Breakfast is served daily from 7 to 11 am with award winning crab cake sandwich, baby brie LT, truffle eggs and grits, and buttermilk pancakes. Lunch is served daily from 11 am to 4 pm, with coconut dusted shrimp, mani bites, seafood sandwich baskets or fried seafood baskets.
The dinner menu here features small plates like duck wontons and mahi bites. With entrees such as Jamaican jerk chicken, filet mignon, NC shrimp and grits, and a broiled seafood platter served with mahi, shrimp, scallops, and lobster in a garlic white wine sauce!
Make sure to check out our list of best restaurants in Duck you must visit!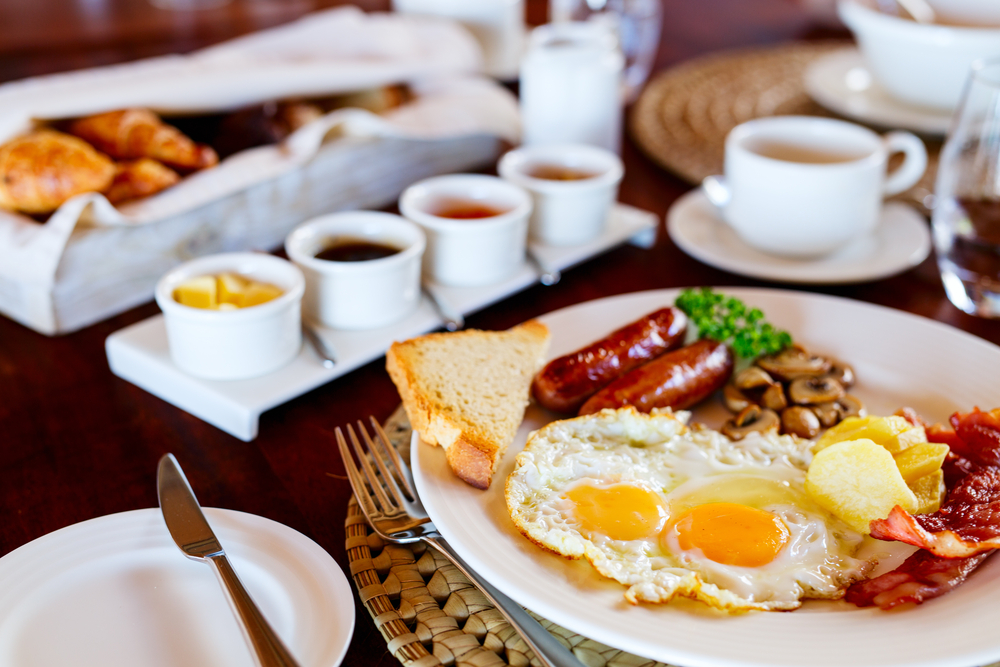 JK's Restaurant
Jk's Restaurant has bee one of the staples of fine dining in Outer Banks NC, since 1984. While many of the OBX restaurants are more casual, if celebrating a special occasion or you just want an upscale meal this is the place!
It is worth noting that the menu here changes often! You can always check out their website to see the current menu. They strive to serve a variety of dishes. Appetizers include tobacco flour fried shrimp and Mediterranean shrimp skews.
Entrees include Baby back ribs, chicken piccata, Fish of the day or a seafood pasta, as well as JK's signature steaks served with red mashed potatoes and veggies.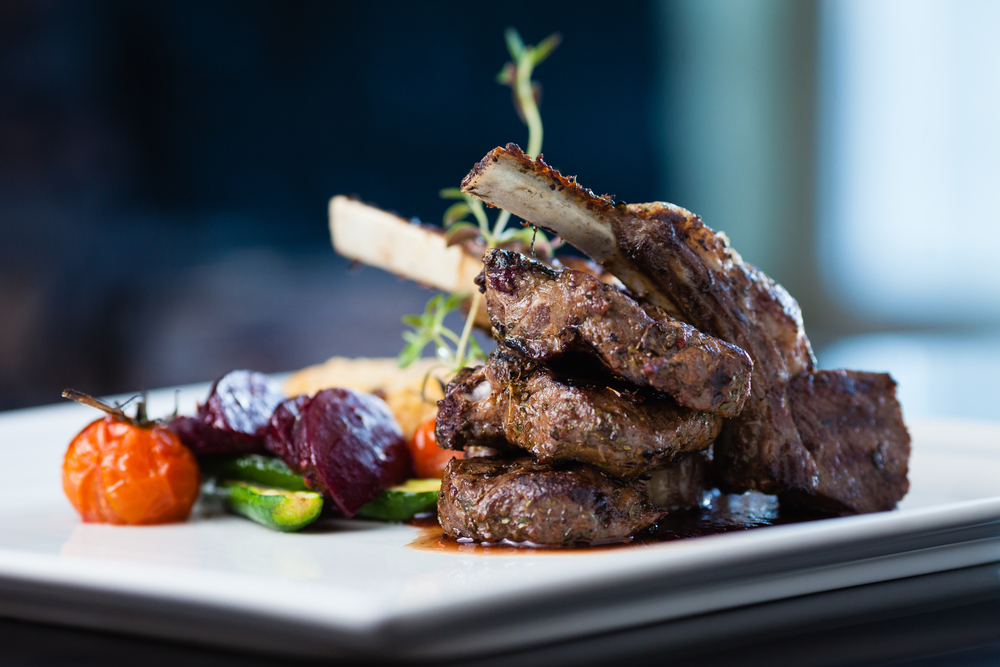 Miller's Waterfront Restaurant
Miller's Waterfront has one of the best views for restaurants in Nags Head, Outer Banks. Since 1982, diners have been rewards with epic sunsets over the Roanoke Sound. The downstairs portion of the restaurant has a causal family friendly atmosphere while upstairs features a more upscale ambience with cocktails and the grill.
During summer months, enjoy nightly live music from 5 to 9 pm. Whether you are coming for summer sunset cocktails, where you can feast on tuna nachos, the trinity of scallops, oysters and shrimp, steamer baskets of seafood, fish tacos and lobster rolls.
On the dinner menu start with the hot crab dip for the table, and all seafood entrees are fresh caught and served with starch and veggie. Try outer banks shrimp baskets, fish of the day, fish and grits, sunset flounder, steamed peel and eat shrimp basket. For land lovers try the gorgonzola ribeye, chicken fontina or for vegetarians the portobello balsamic mushrooms.
Those looking for gorgeous water views this is the best outer banks restaurants!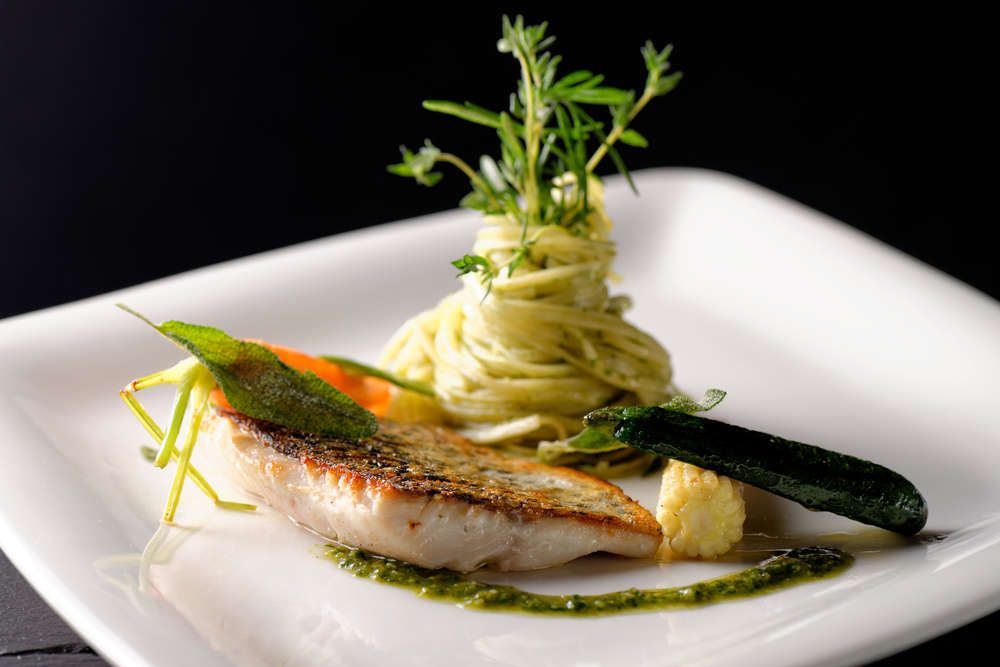 Sam & Omie's
Sam & Omie's is the perfect start to your day. Dine on one of the best Outer Banks breakfast here in Nag's Head. You know it's good when the local fisherman have been stopping in for their breakfast, since 1937! Breakfast is served daily until 11 am.
Everything here is cooked to order! All egg dishes are served with has browns or grits and toast or biscuit. Choose from one or two eggs with bacon, sausage, corned beef hash. You have have it on a sandwich, or choose an "omie lettes", pancakes or French toast.
If you can't choose go for Trixie's Pick with eggs, bacon, hash browns, toaster and coffee! Or Crab Benedict. They also serve mimosas and bloody Marys.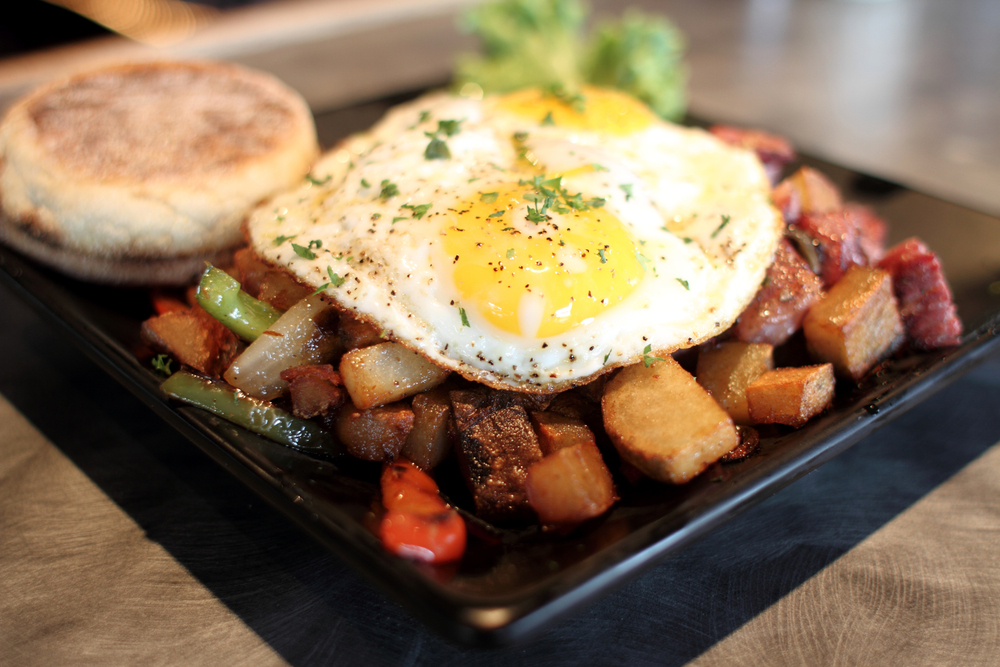 The Dunes Restaurant
Not only does the Dunes serve up one best brunch in Nags Head Outer Banks, it is also a favorite of the family run restaurants in Outer Banks for locals and tourists alike. They believe in serving the best Outer Banks food that is locally grown and soured from around North Carolina! Don't forget to check out some of the best things to do in Nags Head.
The best part is brunch is served every day! Come hungry for one of the nags heads traditions like the Whaler with 2 eggs, bacon, hash browns, and pancakes. The Dunes specials include a country ham platter, creamed chipped beef on toast or gourmet homemade grits with your choice of protein and cheese. Also on the menu are waffles, hotcakes and French toast.
They serve mimosa, Bellinis, bloody's and a vodka orange juice.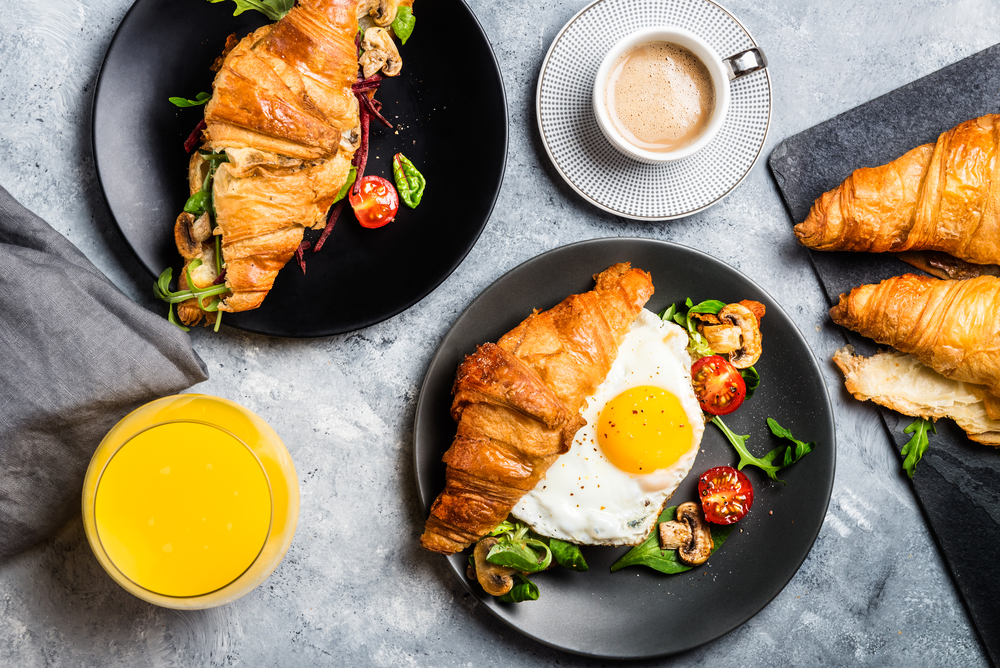 Lisa's Pizzeria
For over 37 years, Lisa's Pizzeria has served up the best Outer Banks lunch if you are craving pizza. Located on Hatteras Island, they are open Wednesday to Sunday from 12 – 9 pm.
Tall the pizzas here are hand tossed traditional style, you can choose from personal, small or large size. Choose from traditional pizzas like pepperoni, garden pesto, a greek or margarita. Or the premium pizza such as the Hippie with hummus base with a variety of vegetables, the Lisa with pepperoni, ground beef ham and peppers and mushrooms, an Island Chicken bbq pizza.
Or choose from calzones, salads, Italian dinners such as manicotti, spaghetti, lasagna and more!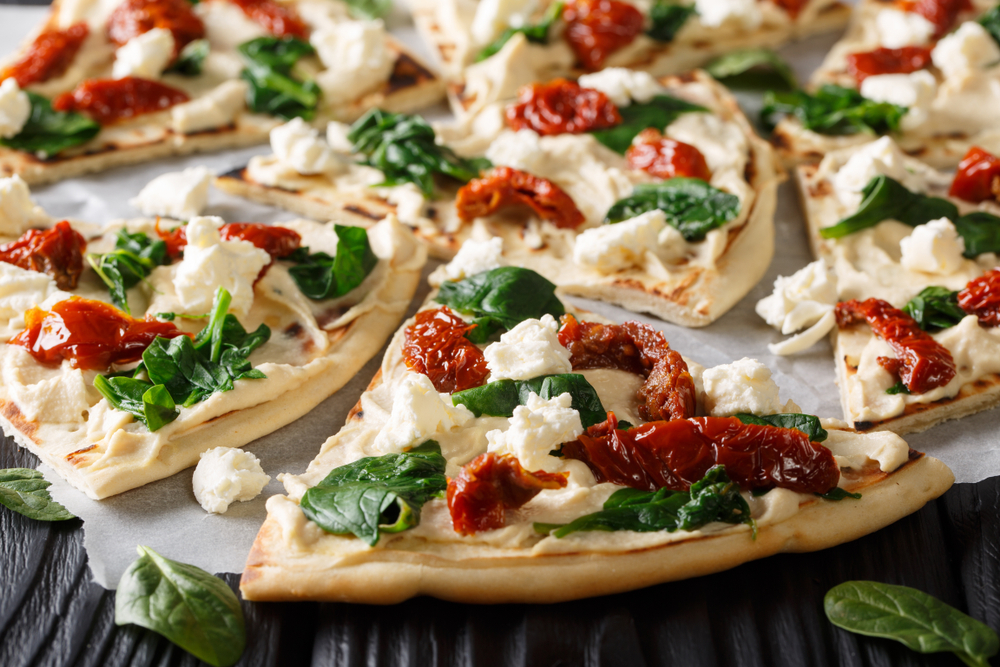 Tortugas Lie OBX
Since 1989, Tortugas Lie has been the place to go to grab the best dinner in Outer Banks! Located in Nags Head this relaxed beach grill is known for its mouthwatering food and desserts. Best of all this restaurant is a destination, head outback and dine on one of the picnic tables or play some sand volleyball on the two courts. They are closed on Sunday.
Start your meal with the Hatteras Style Chowder a clear broth style clam chowder white garlic pizza, chili wings or the creole crawdads and cayman conch fritters. For entrees, try the coco loco chicken with lime curry dipping sauce or the fish tacos.
For seafood lovers try the steamers, vegetarians are in luck with the steamed veggie platter, streamed combo or the steamed spiced shrimp. Entrees are all served after 4:30pm, like the shrimp Barbados with fresh pineapple and chopped peanuts, or the creole crawdad pasta!
Don't forget desserts like the toasted turtle drink, key lime pie, or coconut cream pie.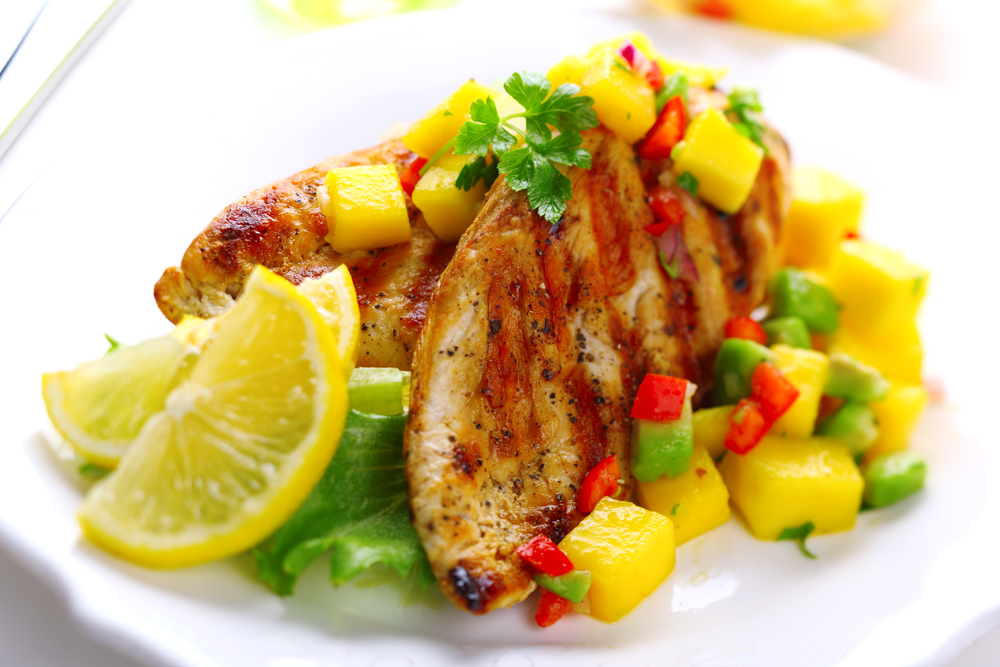 Black Pelican OBX
If you are looking at where to eat in Outer Banks and want an oceanfront ambience head to Black Pelican in Kitty Hawk North Carolina. This is the place to come for panoramic views of the ocean from the rustic dining room that was built in 1847.
They served an amazing lunch in OBX, with the Pelican's house made crab cakes, Kitty Hawk burger, pulled pork BBQ, veggie pita and larger entrees like Dixies shrimp and grits, fried seafood baskets, and a greek spiced salmon.
Fresh seafood is the highlight of the dinner menu, with fresh caught grilled fish of the day, where you can have it served ala OBX with corn and salsa or Oscar style with asparagus and crabmeat. Or try the bacon wrapped scallops, Tuda Nagano a cajun seared chilled ahi tuna over Napa cabbage, shrimp on the barbie or the Frogmore clambake a Kitty hawk favorite.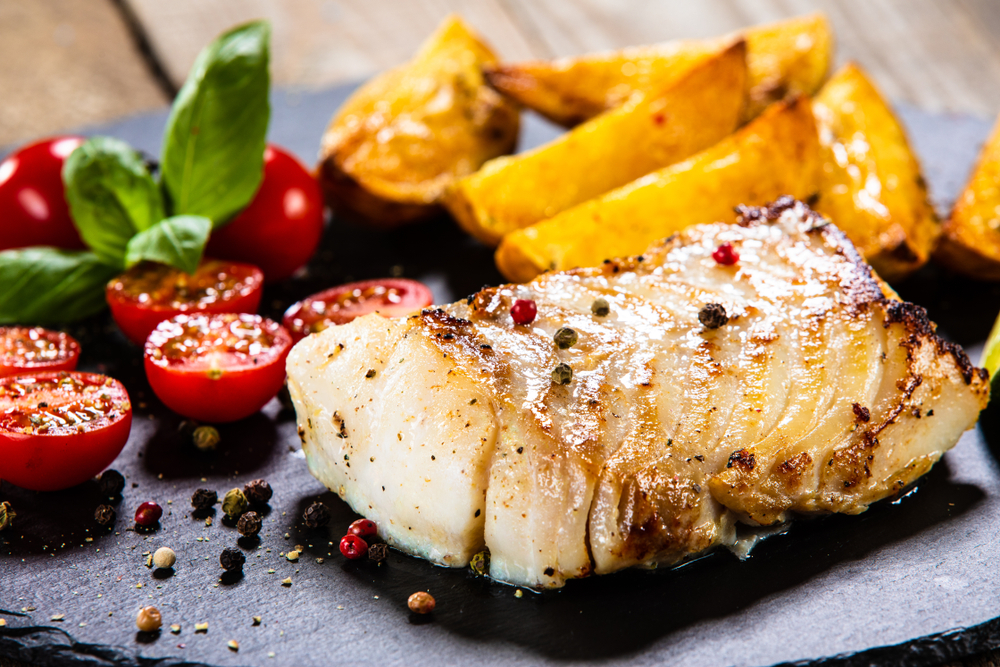 Thai Room
Located in Devil Hills Outer Banks, Thai Room OBX is known for serving authentic Thai food for the past 30 years. The Thai Room OBX is open Tuesday to Saturday 11am-3pm for lunch and 4:30pm-9pm for dinner (Sunday is dinner only) . They are closed on Mondays.
All your favorite traditional Thai dishes can be found on the menu along with Chinese dishes. Try the Pad Prik, red, green or massamun curry, Chinese fried rice or Lo main, pad Thai or drunken noodles , with a large assortment of vegetarian options.
If you are looking for vegetarian restaurants in outer banks, this is your place. From vegetable pad Thai and fried rice, to vegetables with basil or ginger, a vegetarian curry or Dahu Bhram fried tofu with peanut sauce.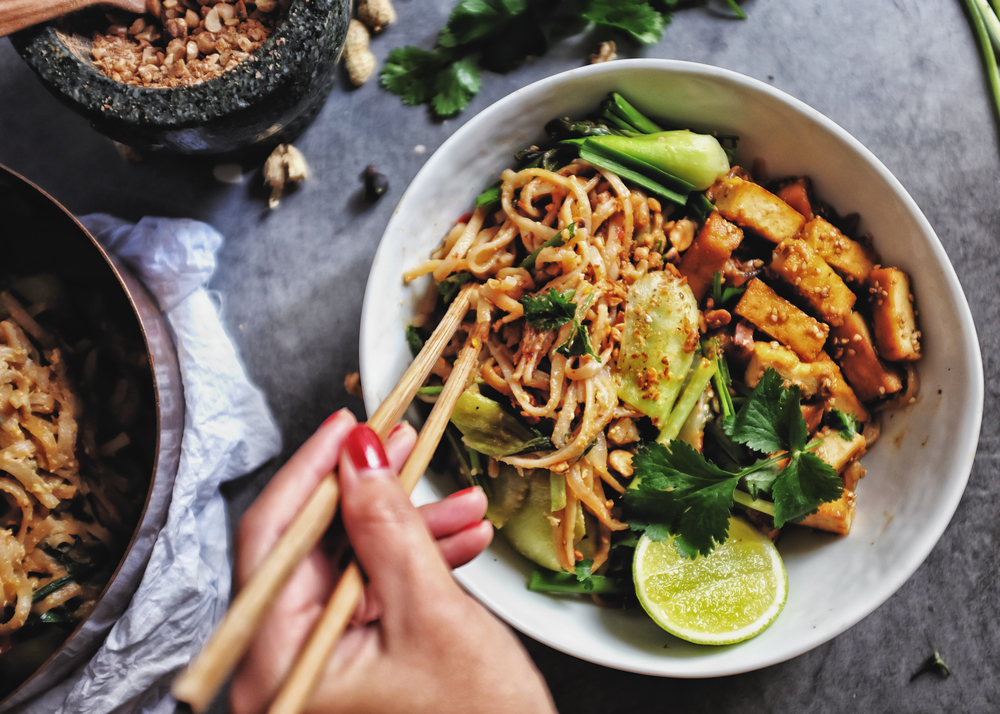 Blue Water Grill OBX
For those staying in Manteo North Carolina, Blue Water Grill is one of the best restaurants in the outer banks for those looking for waterfront restaurants. Their sister restaurant is Blue Moon Beach grill in Nags Head.
Head out to Tiki Hut on the Dock of the Bay in Pirates Cove Marina, is a laid back place to smell the sea air and grab a bite to eat and a cocktail and listen to some live music.
The lunch and dinner menus are constantly changing to stay fresh and exciting using season and local caught ingredients. Start with oyster shooters or chicken satay/wings, and dine on burgers, fish tacos, or go for the you catch it we cook it special or just choose the fresh catch of the day with no work needed.
Dinner menu expands on lunch with a chargrilled beef ribeye , shrimp pasta, and fried oysters.This is the place to save room for desserts with a white chocolate creme brulee, banana bread parfait, flourless chocolate torte, snickerdoodle bread pudding or a chefs whim dessert!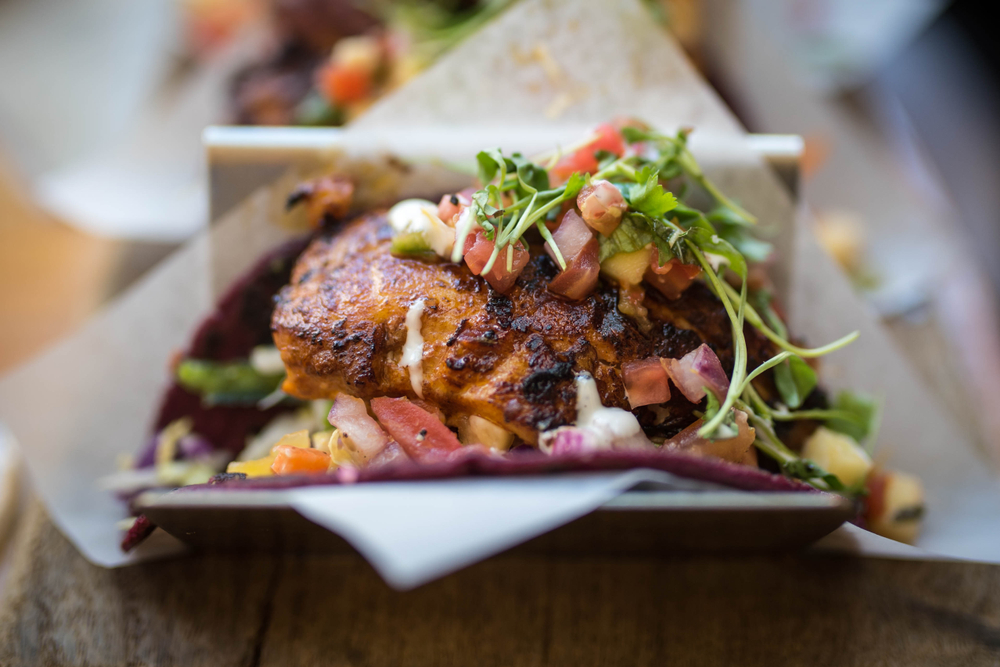 Country Deli
For those who don't know what to eat in Outer Banks, head to Country Deli OBX for a large selection of mouth watering options. This restaurant is an institution in Kill Devil Hills Outer Banks, and is open Tuesday to Saturday from 11 am to 6 pm.
For the past 30 years, diners have chose between create your owns sandwich with a wide variety of toppings, pounder and half pounder sandwiches like the double club, cheesesteak, rueben, meatball sub and variety of tuna/chicken or egg salad.
The favorite here include Bill's special with roast beef and Swiss cheese on the, Bermuda Schwarts with roast beef, turkey cheese on rye.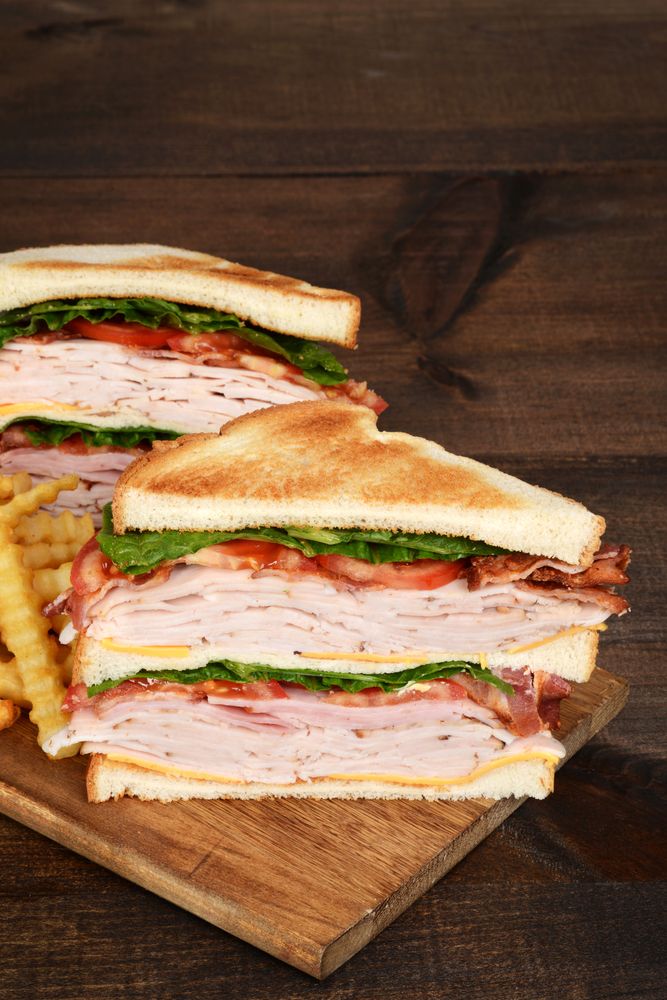 Sugar Shack OBX
Sugar Shack Fish Market OBX serves some of the best food in Outer Banks, and is located in Nags Head. This is the place to come if you are looking for southern comfort food.
Shack favorite include calamari hush puppies, fried shrimp, oyster po boys, Mac and cheese fried bites, fried seafood baskets – try the bay and sea scallops, or for those looking for something healthier try one of the grilled platters or steamed seafood dishes.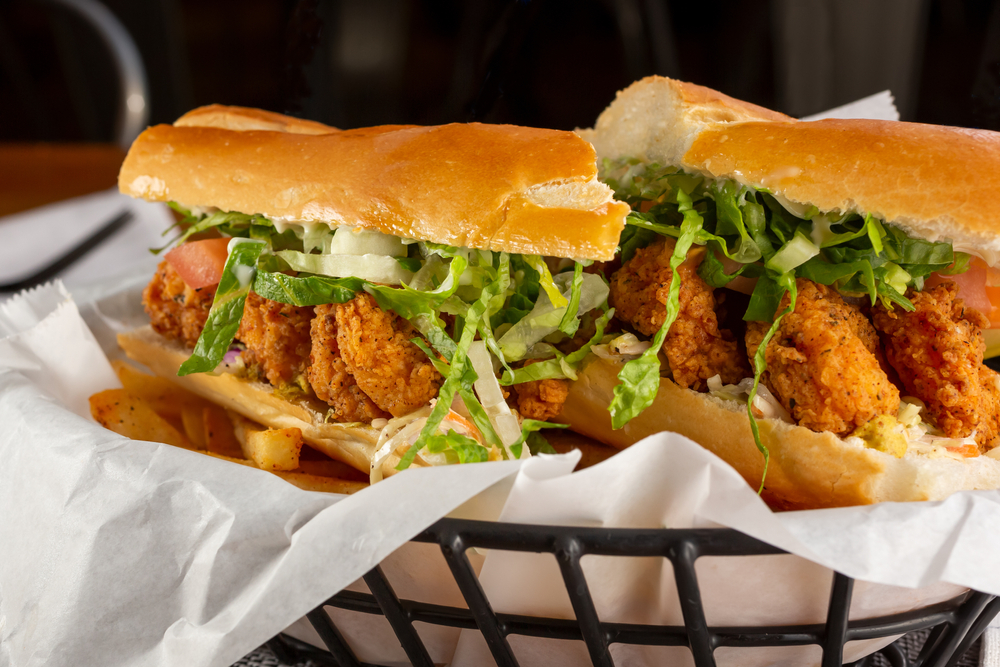 Awful Arthur's
For those staying in Kill Devil Hills, Awful Arthur's Oyster bar is one of the best restaurants in outer banks for casual seafood, with an amazing oceanfront lounge. They are closed Tuesday and Wednesday.
For those looking for lunch spots in OBX, they have lunch specials daily until 3 pm. Choose from steamed combos go for the Awful's with shrimp and crab legs, or the specialties for oysters here are broiled with bacon and parmesan cheese.
Dinners here are served with hushpuppies, fries, and Coleslaw, or after 5 pm potatoes and veggies. Go for the catch of the day, sautéed shrimp, or jumbo lump crabmeat sandwich.