Are you looking for a list of the best restaurants in Birmingham AL? We have you covered with all the best places to eat around the city!
Birmingham Alabama is one of the prettiest cities in the South, and home to some amazing restaurants. After exploring our list of the best things to do in Birmingham you are sure to work up an appetite There are walking trails, ghost tours, Civil Rights museums and more. Whether you are visiting for a weekend get-a-way, or a longer vacation make sure to check out our list of the best restaurants in Birmingham Alabama.
Whether you are looking for southern breakfast favorites, to barbecue, upscale fine dining from French to Italian, steakhouse, Asian or Mexican cuisines, and seafood to fusion restaurants Birmingham has it all!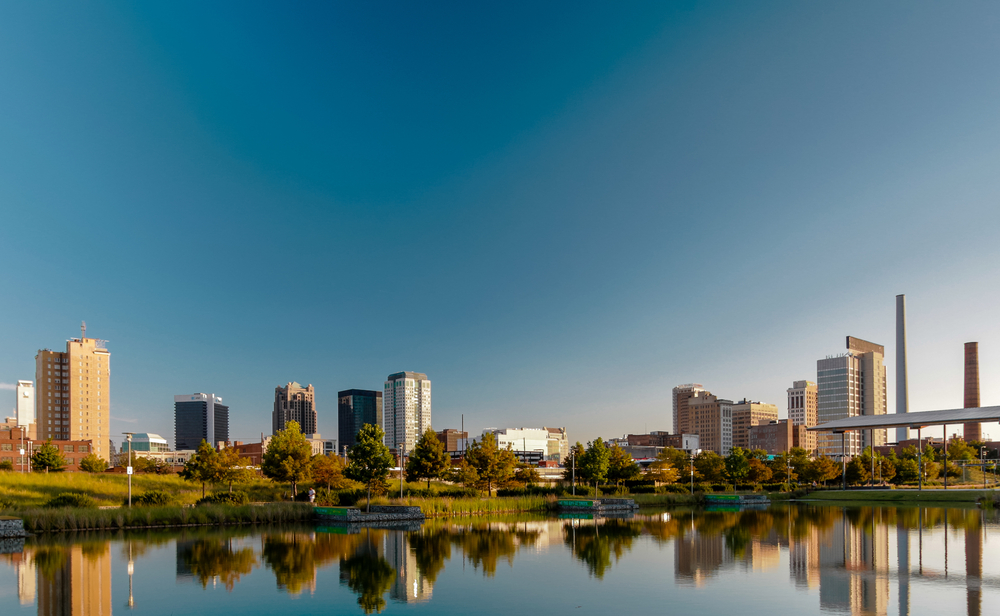 15 Best Restaurants In Birmingham AL You Must Try
Chez Fonfon
If you are looking for authentic and casual French bistro food head to Chez Fonfon. For the past 20 years Chez Fonfon had transported diners to France both inside the restaurant and in the outdoor garden patio dining area. They are open Tuesday through Saturday with reservations only.
Chef Stitt grew up in Alabama end moved to France to study under acclaimed chefs. And who himself has won several James Beard awards! On the menu you will find starters such as French bread and butter, escargot in shallot butter, steak tartare and soup of the day. For Le Grand Plates or main courses choose from Croque Monsieur (an open faced grilled ham and cheese) with fries, Mussels in a white wine sauce, trout cooked in a brown butter sauce, and steak and fries. There is also a set menu everyday.
Gianmarco's
Gianmarco's is the place to go if looking for Italian restaurants in Birmingham. This family owned restaurant is the place to go for authentic homemade Italian dishes since 2003. At this time, the restaurant is open for lunch and dinner with reservations only- they suggest booking 1 to 2 weeks in advance.
Antipasto includes burrata and Bresaoloa ham, steamed mussels, pistachio crusted Gulf oysters, fried calamari, cheese plate and pizzas. For pasta dishes choose between Sunday sauce, baked Rigatoni with braised pork shoulder, linguini in clams in a white wine sauce, lasagna bolognese, and shrimp fettuccini.
For main dishes choose between a seafood risotto, a Goat cheese crusted rack of lamb, Chicken Francese with a sauce of lemon, butter and capers, sausage and peppers, chicken parmigiana, or Veal Marsala. Make sure to save room for desserts like tiramisu and trio of gelato.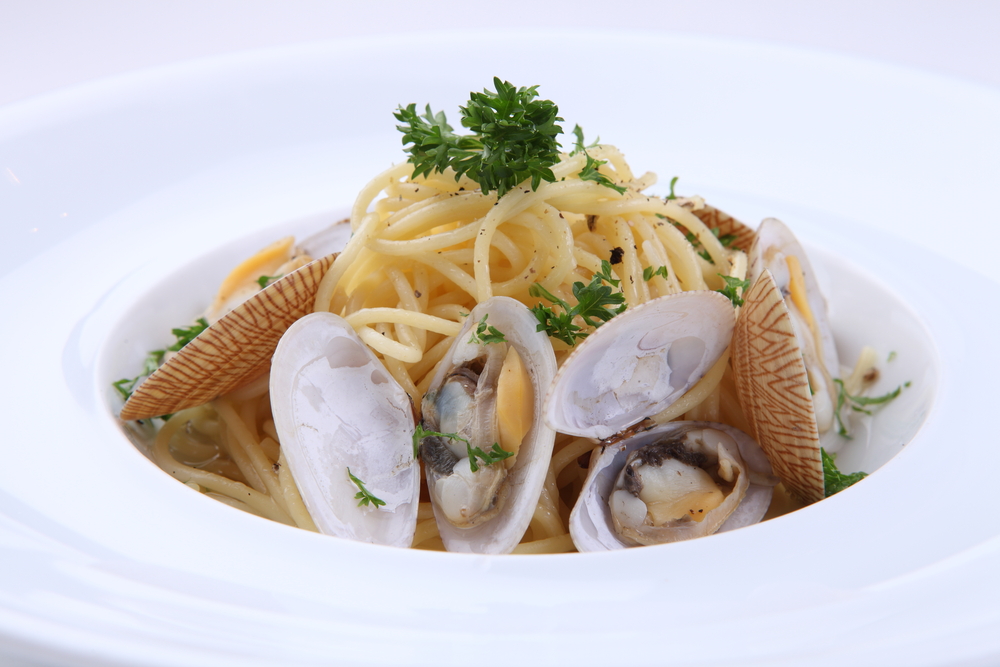 Hattie B's Hot Chicken
Hattie B's is a family run chain restaurant with seven locations that was founded in Nashville. This Birmingham restaurants specializes in fried chicken, hot chicken as well as other southern chicken dishes! The signature comeback sauce comes in 6 heat levels from southern ( no heat), to Shut the Cluck up (burn notice).
Choose from the signature hot chicken breast sandwich with coleslaw, comeback sauce ( make it as hot as you want), and a pickle. Or pick from plates with your choice of white or dark meat or tenders and wings, plus two sides. Try the dirty bird special with crinkle fries topped with pimento Mac and cheese and dark meat tender bites, topped with sauce and green onions. Sides here include southern greens, red skin potato salad, pimento Mac and cheese, baked beans, slaw, and black eye pea salad and southern fries.
El Barrio
If you are looking at where to eat in Birmingham and are craving Mexican head to El Barrio. They specialize in multi-regional Mexican dishes prepared with seasonal ingredients including Gulf Coast seafood. Open Tuesday through Sunday at 11:30 am they also serve a Saturday brunch from 11:30 am to 3 pm.
On the lunch and dinner menu you can find favorites like seasonal guacamoles, barrio salsa, bean dip, and queso fundido with tequila, goat cheese and chipotle or spice it up with chipotle and chorizo. For appetizers, try the potato taquitos, plantain nachos and ceviche with shrimp.
Main dishes include favorites like the grilled chorizo meatloaf in a cumin sauce, roasted chile relent with black Beans, cactus and cheese, a slow roasted pork in a habanero lime broth, pan roasted salmon with mint and crispy plantains, and carne asada in an adobo rub. Quesadillas such as gulf shrimp with sweet lime cream , a spicy chicken toastadas or vegan version with refried beans and seasonal veggies, tacos and more.
If looking for a great brunch in Birmingham, start off with one of the cocktails such as a Paloma, Sparkling grapefruit sangria or a Michelada the restaurants take on a Bloody Mary. The brunch menu includes sandwiches like the Cuban Madame a cuban with fried eggs, AM burrito with eggs, black beans, bacon, peppers and more, Soda Seca a chipotle braised noodles with fried eggs and Chilaquiles served on a tortilla topped with shrimp or chicken.
Automatic Seafood and Oysters
Automatic Seafood and Oysters is the place to head if looking for casual places to eat in Birmingham. The speciality here is seafood direct from the Gulf of Mexico, and Southern Coast. Located in the Lakeview district in Birmingham, they focus on serving up devious seafood and steaks in a casual setting with a large outdoor patio. Open weekday from 4 to 10 pm, and on weekends 10 am to 2 pm and 4 to 10 pm, as well as take-out daily from 4 to 8 pm.
For those in the mood for seafood try the red snapper crude, octopus a la plancha, cornmeal fried oysters, roasted halibut, duck fat poached Amberjack in a yellow curry broth, Gulf Coast ceviche, Crispy whole Flounder with ginger jus and roasted veggies, and Blackened Mahi with beurre blanc sauce. Other menu favorites include roasted half chicken with grilled squash, NY Strip steak with roasted mushrooms, and a vegetarian plate. The oyster raw bar offeres 11 different varieties of oysters each with a different taste and finish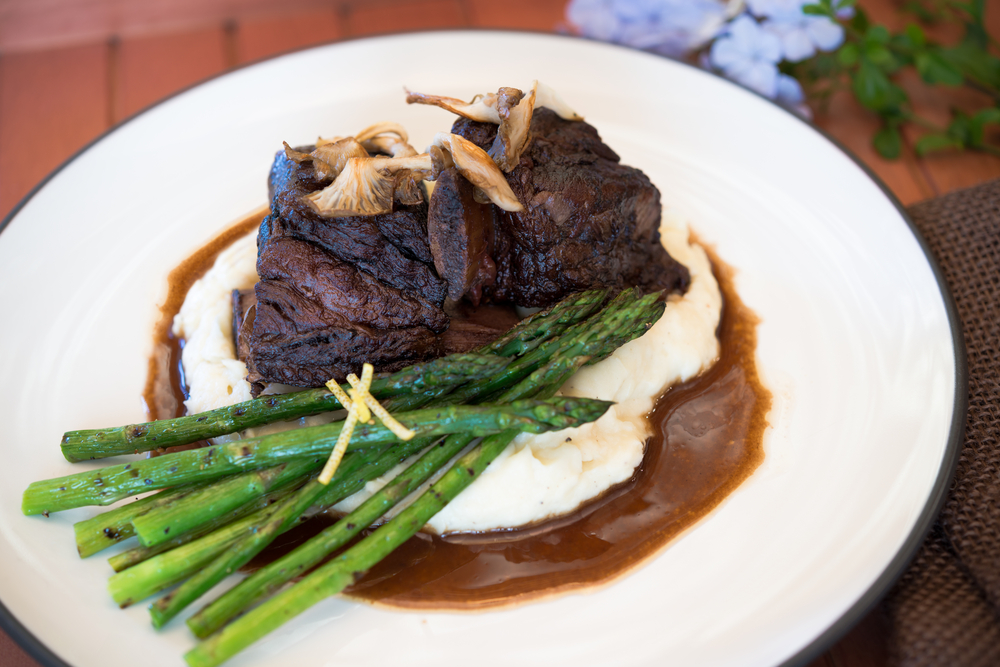 SAW BBQ
With three locations, SAW BBQ is one of the best Birmingham restaurants for barbecue. Since 2009, this hole in the wall chain is focused on authentic Southern style barbecue, served with a signature housemade sauce. The sauce is so good, you can purchase bottles to go! They have since expanded to include a Soul Kitchen restaurant and Juke Joint.
The menu for SAW's BBQ is simple. Menu choices include sandwiches with pulled pork or smoked chicken and include one side. For those looking for large portions try one of the plates with a choice of pulled pork, smoked chicken, smoked sausage and ribs. Or try one of the stuffed taters with your choice of veggies, pulled pork, stuffed or loaded.
While the Soul Kitchen menu brings additional choices such as sweat tea fried chicken sandwich, a burger, fried green tomato BLT, a shrimp po-boy, shrimp and grits, pork and greens plate, or smoked chicken thighs.
Hot and Hot Fish Club
Hot and Hot Fish Club is one of the options for fine dining in Birmingham AL. Located in the Pepper Place district, they are open for dinner Wednesday through Saturdays from 5:30 to 9 pm. The restaurant is centered around an open kitchen concept featuring a fusion of Southern, French and American cuisine.
To begin your meal try the cheese biscuits with basil butter, a basket of fried okra, Tuna Tartare with preserved lemon crema, rabbit tamales, or an American Charcuterie and Southern Cheese plate. The main courses here are aptly named the Big Show. Choose from seared Day Boat Scallops, Iron Chef Rabbit Roulade with pork sausage, Oven Roasted Halibut with squid ink pasta and mussels, Grilled 72 hours Short rib with wild mushrooms, or the Comfrey Farm Duroc Pork Chops with arepa and peach mojo sauce.
Make sure to save room for the "Closing Act", with desserts such as a Chocolate soufflé's, a Chilton County Peach crispy, a Lemon Tart, or a Blueberry Sweet Corn Clafoutis with lime and basil.
Slice Stone Pizza and Brew
If you are craving pizza restaurants in Birmingham Alabama, head to Slice Stone Pizza. The key to the pizza here is fresh ingredients. Everything is sourced from local area farms that are proudly displayed on the menu, and the dough is hand tossed daily. There are two locations one in Lakeview and one in Vestavia, and are open daily from 11 am to 9 pm, and 10pm on Friday and Saturday nights.
While dining is available both indoors and outside, you can also take advantage of the curbside family packs with wings, a salad, and 2 pizzas or a take home pizza kit that can be ordered to go.
For those dining in, the pizza's here are 12 inches. Try one of the specials, like the Hot Mama with Calabrian peppers, salami and fresh mozzarella or the Bajalieh with bacon and grilled onions or the Very Veggie with artichoke hearts, spinach, mushroom olives. More traditional options include Margherita, Basil Peso, and Perfect Pepperoni. Or try the Lakeview with braised short rib, onions, roasted cherry tomatoes and White Shadow with garlic onion, mushrooms finished with a truffle sauce.
Surin West
Surin West is one of the Thai restaurants in Birmingham. Since the 1990's they have served authentic Thai cuisine to diners across the Southern US. The menu focuses on cooking regional family recipes prepared fresh to order using locally grown ingredients. Surin has also expanded to serve a full sushi menu alongside the Thai menu.
Start the meal with pot stickers in a red curry sauce, chicken satay, a Thai salad, or coconut soup with your choice of chicken or tofu. Choose between stir fried dishes like a veggie delight, spicy basil, Thai noodles, pad Thai or garlic lovers broccoli. Thai curries include chicken panning, masaman curry, yellow shrimp curry and a hot Thai green curry. Try one of of Surin's speciality dishes such as Moo Nom Tok a char grilled pork in a spicy sauce, roasted duck curry, and shrimp in a roasted pineapple.
For those craving sushi you can order rolls, nigiri or sashimi. Choose from individual rolls or a combination platter from the chef. Popular rolls include the California and spicy tuna, to bagel and tuna avocado rolls there is a wide selection. For something unique order the vegetable tempura maki, or fried Volcano roll.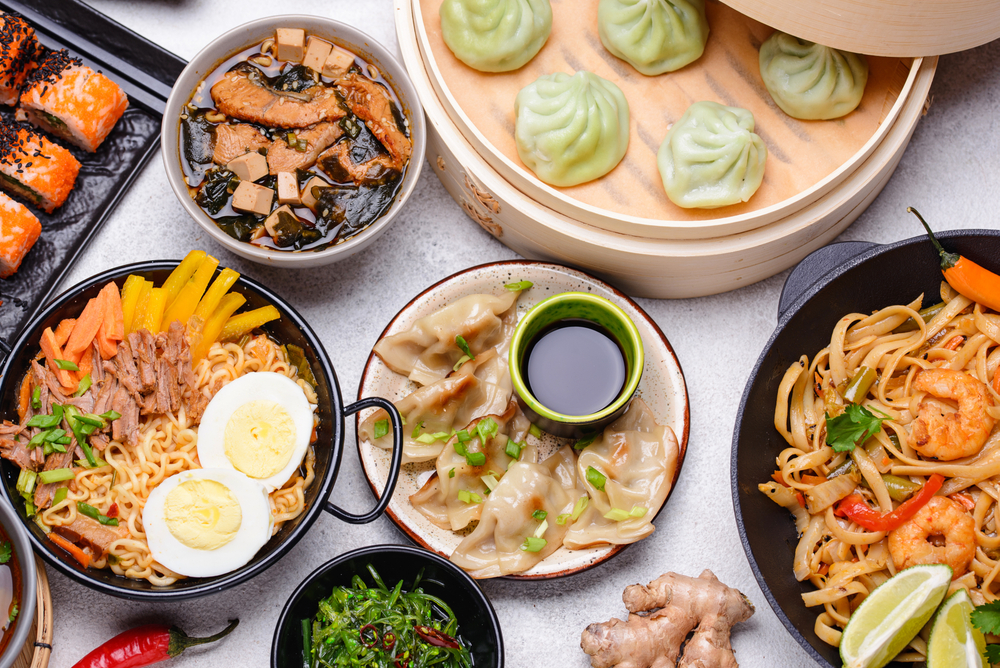 Texas de Brazil
Texas de Brazil is a great choice for those looking for steakhouses in Birmingham. This restaurants is unique in that it fuses the flavors of Brazil with the hospitality of Texas. If you have never visited a Texas de Brazil, you are in for a treat as meats are carved table side as servers parade meats around the dining area. Every diner is given a card, green means you want more food and red means you are taking a break!
This is the place to come hungry, as the menu has two options and is all you can eat. You choose from a wide variety of hand carved meats from lamb, ribs, steak, filet, sausage, chicken and more. On the salad section of the menu there is a wide variety of salad toppings, as well as roasted vegetables, imported cheeses and charcuterie options. Finally every diner is given house baked cheese bread, garlic mashed potatoes and fried bananas. Other options include sautéed mushrooms, rice, black beans and more!
Original Pancake House
The Original Pancake House is one of the best restaurants in Birmingham for breakfast. This family run chain has over 100 restaurants across the US and is known for their signature pancakes and American breakfast classics. They are open 7 days a week from 6:30 am to 2:30 pm.
Specialties of the house include an oven baked Granny Smith apple pancake with cinnamon glaze, fluffy omelettes with a variety of toppings, a Strawberry waffle and corned beef hash. Or you can try one of the French pancake dishes known as crepes. Such as the Tahitian Maiden's Dream a crepe filled with bananas, sherry and brandy. Or the Danish cherry crepes. The American classics on the menu range from eggs Benedict, to bacon or ham and eggs, traditional pancakes and waffles.
John's City Diner
John's City Diner is one of the downtown Birmingham restaurants and is currently open Thursdays thru Saturdays. The diner is a landmark in town, and features Southern comfort foods using locally sourced organic produce. And all the meats are hormone and antibiotic free. John's bar also features craft beers on draft from breweries across the city, and hand crafted cocktails.
On the lunch menu you will find small plate dishes such as pimento cheese with crispy pita, homemade cornbread and pork skins.If you are wanting healthier fare try a southern Cobb salad or a South Pacific salad with your choice of free range chicken, pulled pork, grilled shrimp or crispy pork belly. Or try one of the JCD Classics like the famous meatloaf, spring mountain farms chicken, pecan crusted trout or shrimp and grits.
For fusion comfort food they have a section called not your mama's macaroni and cheese. Try the three little pigs with prosciutto, bacon and pulled pork or chicken and waffles. Other menu favorites include the JCD burger, turkey club, and a white BBQ sandwich.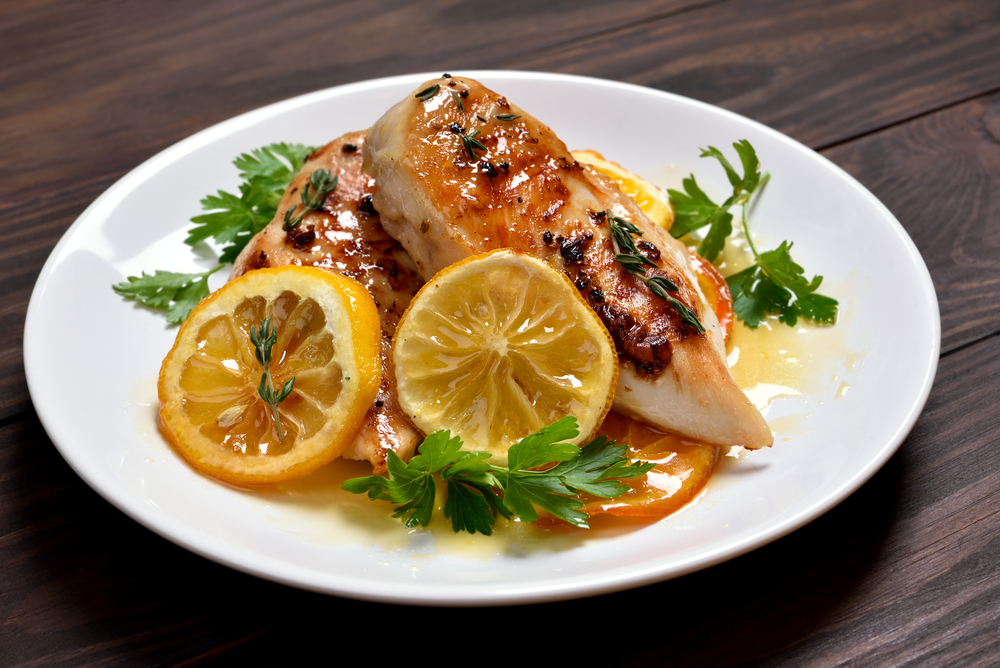 Ovenbird
Ovenbird is located in the Birmingham Market's Pepper Place, and is open for dining Wednesday through Sundays. It serves up a fusion of Spanish dishes from Spain, Portugal, Argentina, Uruguay fused with Southern flavors. Come enjoy one of the craft cocktails, local beers, and local wines from around the world.
The menu at Ovenbird is divided into snacks such as by-catch ceviche, empanadas and deviled eggs. To toss and composed salads like the roasted summer salad. On the land and air section dinner plates include grilled quail with mushroom faro salad, grass fed ribeye with roasted veggies or a chef inspired paella.
On the farms and fields sections choose from roasted bone marrow beef tartare or a charred shishito peppers. For those craving seafood the Gulf fish with a vegetable succotash, or scallops a la plancha. Make sure to check out he chefs favorites section of the menu that changes seasonally and try dishes like Chimichurri whole fish or Roasted Chicken in a Peruvian salsa.
Yo' Mama's
Yo' Mama's is another of the restaurants in downtown Birmingham. This urban restaurant serves up cooked from scratch southern chicken and waffles alongside other southern lunch favorites. They are currently open Monday to Friday from 10:30 am to 2:30 pm for lunch.
This no frills counter service restaurant serves up dishes like fried fish plate, fish or shrimp tacos and shrimp and grits. For chicken dishes try the chicken and waffles, hot wings or chicken plate, and burgers. They also serve a meal of the day that changes daily with a side.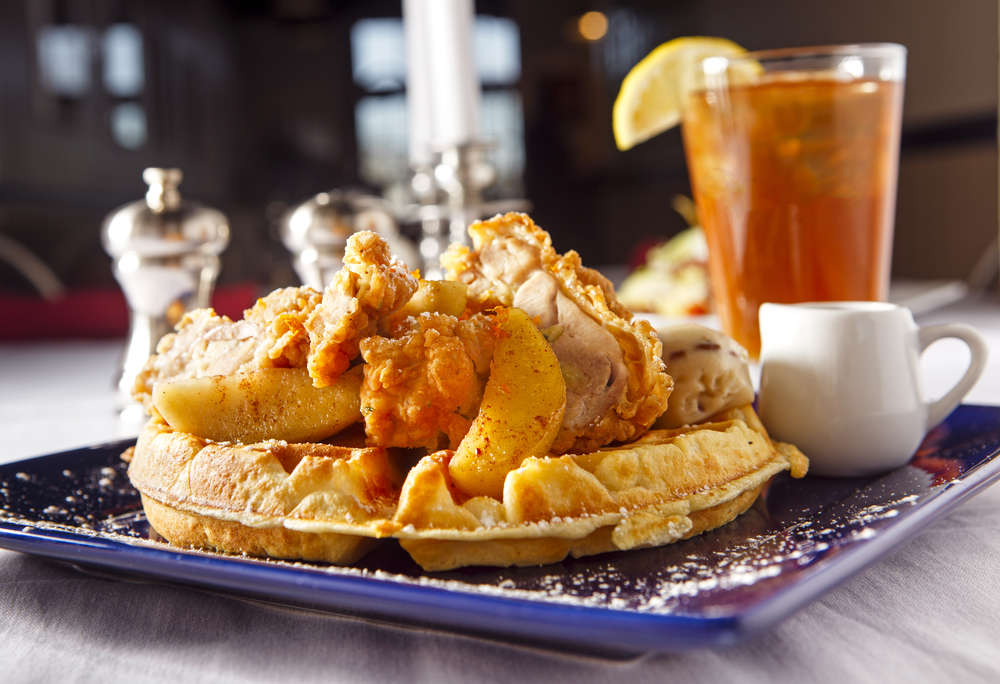 Trattoria Zaza
Closed on Tuesday, Trattoria ZaZa is the place to come for casual, made-in-house fresh Italian food in Birmingham. Open weekdays from 11 am to 8 pm, and weekends for brunch and dinner.
Come for the daily lunch specials, pizza slices, pasta dishes, or soup and salads. Choose from dishes like spaghetti alla puttanesca, bucatini, cacao e Pepe, Saturday date night special or one of the rotating seasonal pizzas.