Are you ready for some amazing weekend getaways from Atlanta? The city is located in the northwestern part of Georgia and is in a great location within the state to allow you access to many cool weekend getaways! Atlanta is known for its diversity, music, and delicious southern cuisine. If you are ready to mix things up and take a weekend getaway, we've got your covered!

Georgia is full of fun towns and communities that make for great getaways. There are also fun adventures to be had in the nearby states of South Carolina, Tennessee, Alabama, and Florida. Atlanta is in such a great position to be able to offer beach, forest, city, and other types of getaways.

No matter what type of adventure you are looking for, there are options for everyone! Which of these weekend getaways from Atlanta will you take first?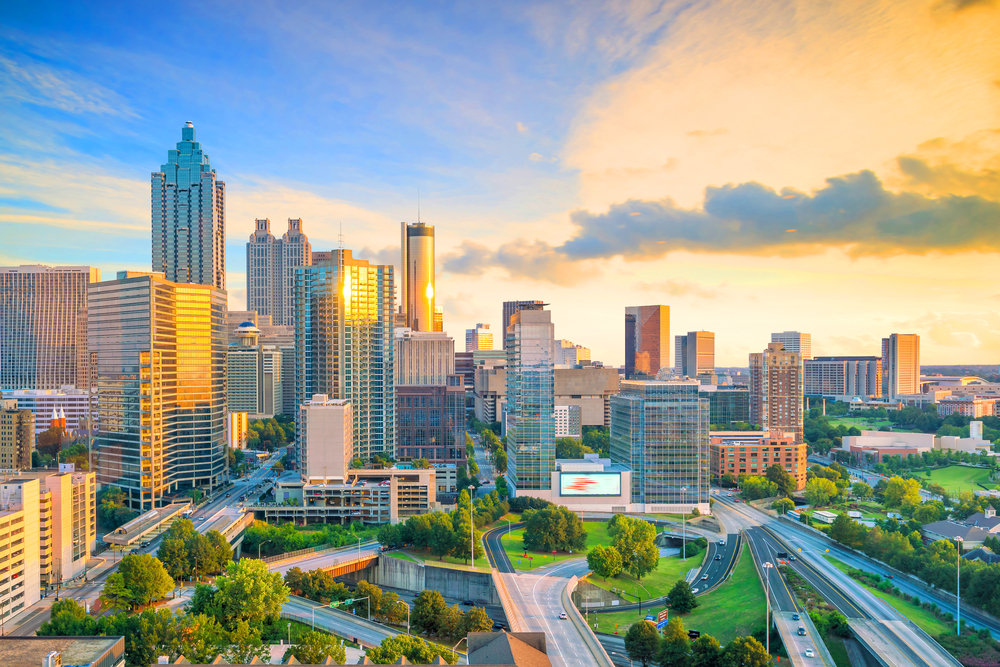 15 Interesting Weekend Getaways From Atlanta
Savannah, Georgia
One of the most popular weekend getaways from Atlanta is the beautiful and historic city of Savannah, Georgia. A weekend in Savannah is a favorite activity in the south for most travelers and is around four hours from Atlanta. You can learn so much about the south, eat southern food, explore squares, go ghost hunting, and much more in Savannah!

There are twenty two squares in the city. This grid like design around the squares of Savannah was intentional and was designed this way to have a place for trainings and public gatherings. Today, some of the most beautiful places in the city are found in the squares. People use them as meeting places, tourist attractions, photo opportunities, and more. Oglethorpe Square and Monterey Square are two popular and beautiful squares!

Other popular attractions in Savannah include Forsyth Park, the historic district, Wormsloe Site, and East River Street. There are countless restaurants, shops, cemeteries, historic landmarks, and cobblestone streets to explore in Savannah. (Make sure to bring your sunscreen and walking shoes are a must while exploring the town!)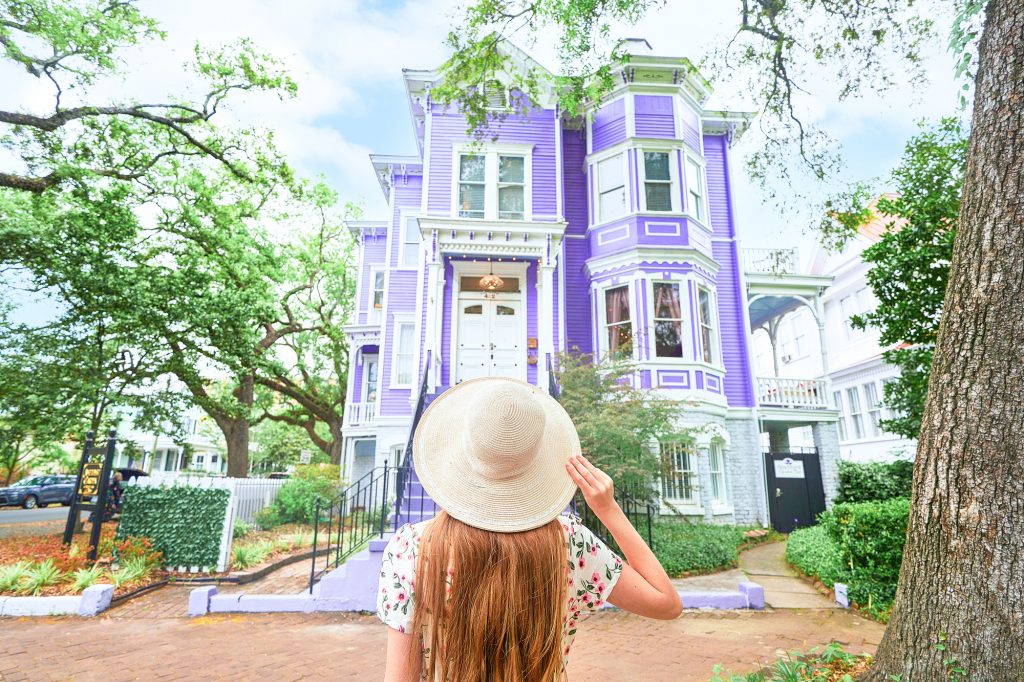 Charleston, South Carolina
Another popular destination in the south is Charleston, South Carolina. This breath taking town is also one of the best weekend getaways from Atlanta thanks to its beauty and history. Roughly four hours and forty five minutes from Atlanta, a trip to Charleston is full of fun, education, and delicious food!

This waterfront town is home to thousands of historic buildings with unique architecture. From Georgian and Federal to Colonial, you can find beautiful homes, museums, hotels, and more to explore in Charleston. The Aiken-Rhett House Museum and the Nathaniel Russell House offer popular tours for visitors.

Walking the town is a must while spending a weekend in Charleston. Make sure to walk by the water at the battery, pass by the iconic Pineapple Fountain, and take photos in from of the beautiful pastel houses of Rainbow Row! The Historic Charleston City Market is another must visit when in Charleston. There you can find locally made goods, souvenirs, t-shirts, and sweet treats!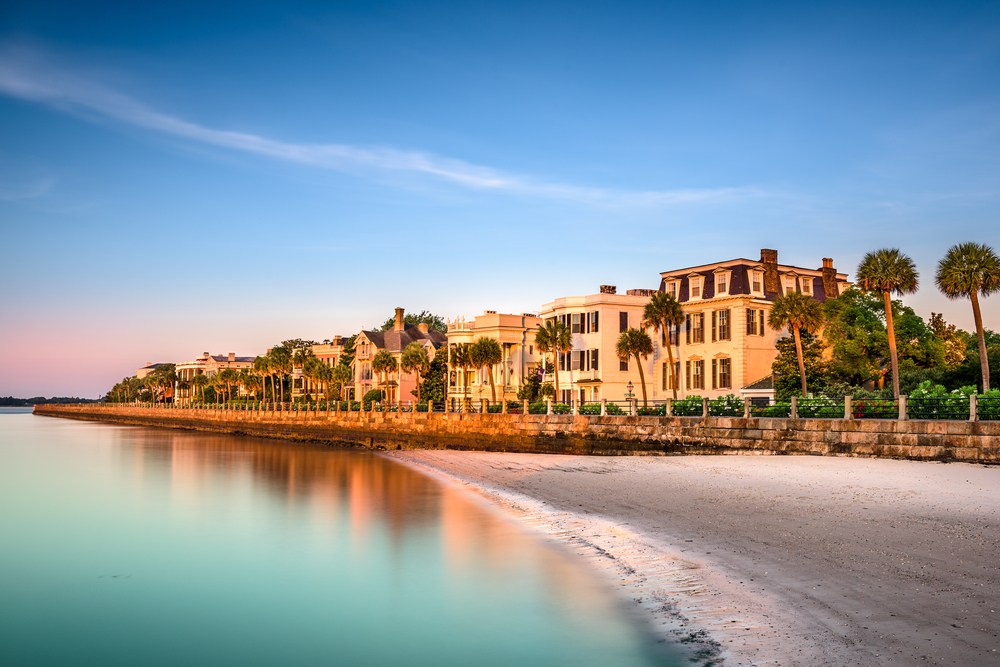 Camping in Providence Canyon State Park, Georgia
If you prefer more outdoor-centered weekend getaways from Atlanta, camping in Providence Canyon State Park may be perfect for you! This state park is like Georgia's own little slice of the Grand Canyon. The canyon offers several hiking trails ranging in difficulty and length. The state park is also a popular place for stargazing, photography, picnicking, and of course, camping!

Backcountry campers will love Providence Canyon State Park! Backcountry camping is allowed in the park as well at camping at the pioneer campsites. The pioneer sites come equipped with fire pits, picnic tables, and out houses.

Providence Canyon is just fifty minutes south from Columbus, Georgia and is only fifteen minutes from Florence Marina State Park. Both locations make for a great stop on your way south from Atlanta! Columbus is known for being on the Chattahoochee River and Florence Marina State Park is a perfect place to fish, picnic, and see alligators!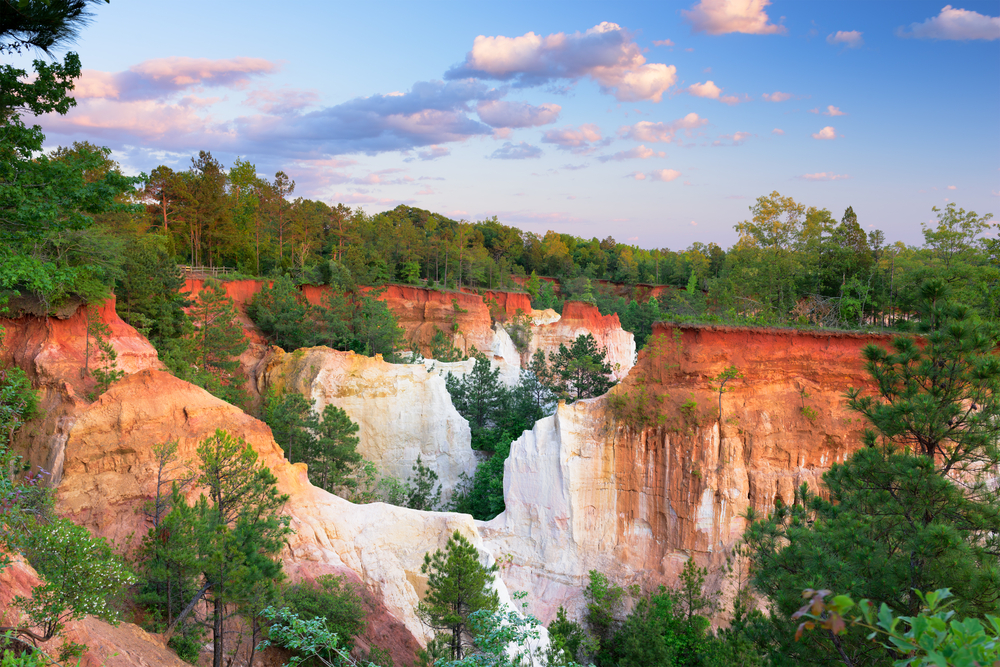 Jekyll Island, Georgia
A five hour drive is between you and one of the most beautiful weekend getaways from Atlanta! Jekyll Island has one of the most pristine beaches in the south and is a part of the Golden Isles of Georgia. The island has so many cool places to visit and activities for you to participate in!

The Georgia Sea Turtle Center is a must visit when on the island! They are known for rescuing sea turtles who have fallen victim to cold waters. It's also a great place to learn about the coastal conditions and animals off of Jekyll Island. This is truly one of the best beach towns in Georgia!
While you are on the island, you can't pass up the iconic site of Driftwood Beach. This beach is absolutely stunning with all of the driftwood washed up onto the sand and the palm trees that line the beach. This is a great place to take pictures of your weekend on the island!

The Hollybourne Cottage, Horton House, and the Mosaic Jekyll Island Museum are all great attractions to see on the island as well. You can learn about the Golden Isles, the history of Jekyll Island, as well as see what life was like in a island tabby house in the 18th century!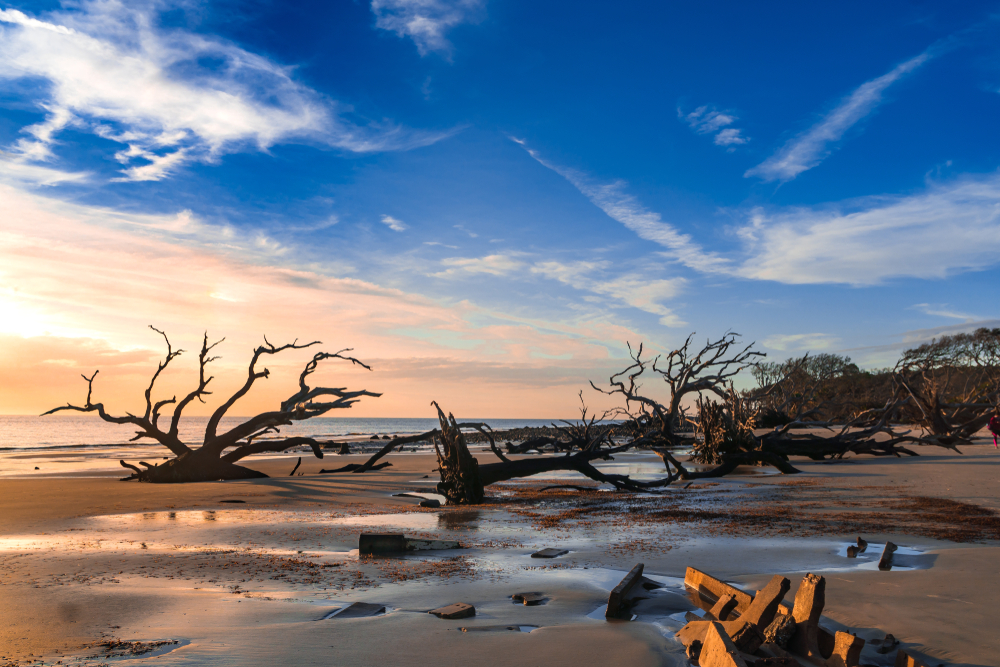 Chattanooga, Tennessee
A two hour drive north from Atlanta will land you in the lovely and outdoorsy city of Chattanooga, Tennessee. This town in southern Tennessee is perfect for those looking for outdoors-focused weekend getaways from Atlanta. Attractions and activities in Chattanooga are mostly focused around history, nature, and wildlife.

Beautiful hiking trails wait for you at the Prentice Cooper State Forest and Lookout Mountain. Then, if you're not afraid of tight spaces, you can head underground to the 145 foot cascading waterfall called Ruby Falls which is in Lookout Mountain! An underground experience can also be had at Raccoon Mountain Caverns.

If you're ready to spend some time on the surface and out of the woods, you should check out some of the cool museums that Chattanooga has to offer. There's the Tennessee Valley Railroad Museum, an art museum, discovery museum, and African American museum so you will have several options for your weekend in the city. Before heading back to Atlanta, make sure to take a walk or cycle along the Tennessee Riverwalk and see the Seven State Viewpoint!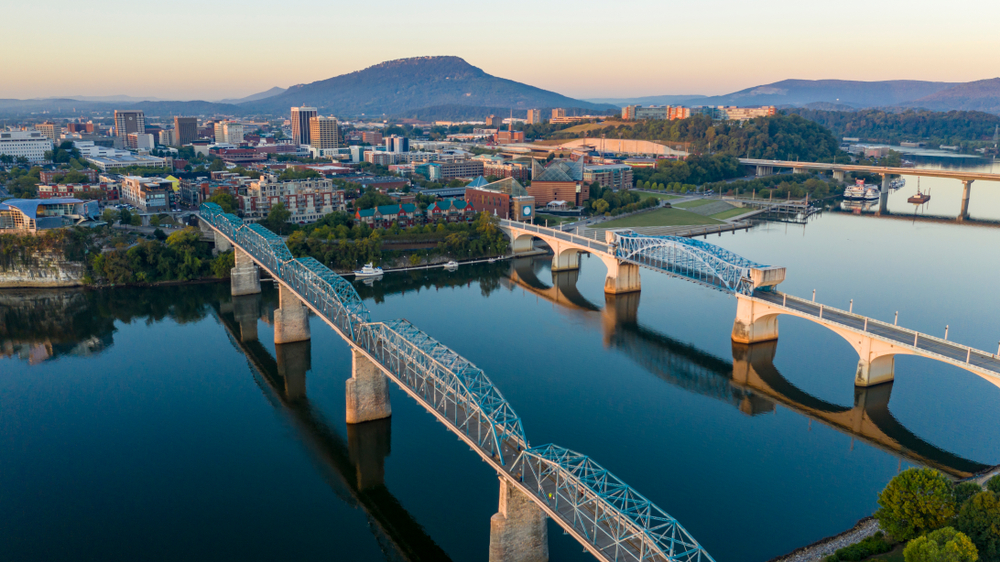 Helen, Georgia
At just an hour and a half away from Atlanta, Helen is the best short weekend getaways from Atlanta. No matter what type of traveler you are, you will find something that you love in Helen! One of the most popular activities in this cool little town is tubing. There are many cool river tubing experiences to be had in Helen, you can rent tubes and relax down the Chattahoochee River!

If you are visiting Helen in October, you're in luck. Helen is home to an Okterberfest event that will, thanks to the architecture in the town, make you feel like you are actually in Germany! This small town is also home to a winery, mini golf, the Alpine Fun factory, and the Georgia Mountain Coaster. For a town with such a small population, Helen is full of fun activities to do on your weekend getaway from Atlanta.

If you'd rather spend your weekend outdoors, no worries, Helen has several locations where you can cycle, hike, camp, fish, paddle board, zip-line, and more! Unicoi Lake, Dukes Creek Falls Trail, Yonah Mountain, and Nacoochee Adventures, just to name a few! Don't forget to check out some Cabins In Helen that you can stay in!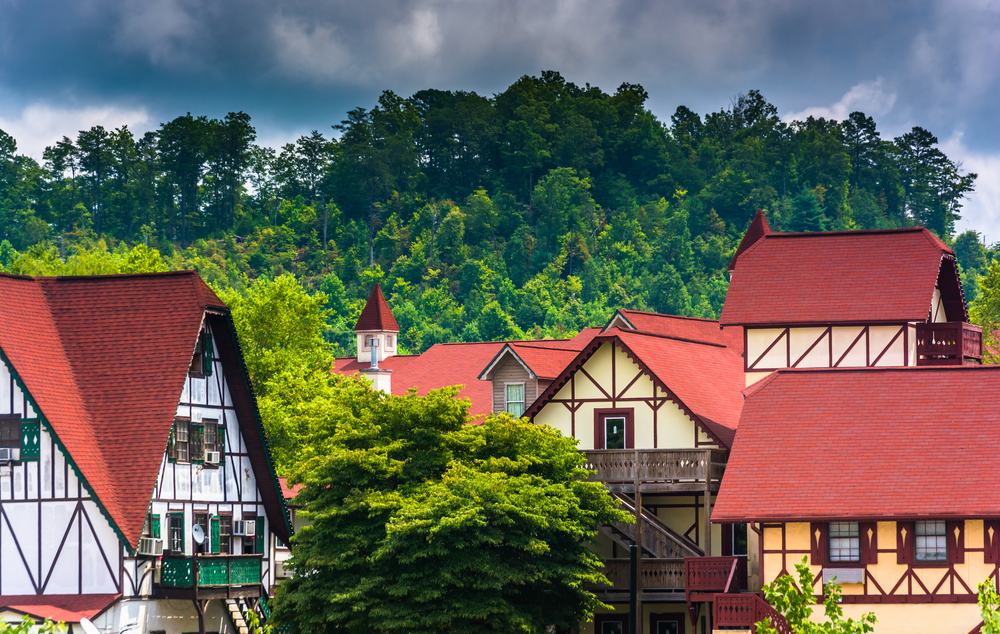 Tybee Island, Georgia
You can't think about taking weekend getaways from Atlanta without thinking about a trip to the beach! Only four hours from the city of Atlanta is the beautiful Tybee Island. Salty water, sea breezes, and sandy toes make for a perfect weekend spent away from the city!

On Tybee Island, there is so much to see and do while being surrounding by stunning palm trees, water, and coastal beauty. A must see while there is the Tybee Island Lighthouse and Museum. There are more than 170 steps to the tops, but you will be rewarded with super cool views! If you need a way to escape the heat for a little bit, considering visiting the Tybee Island Marine Science Center. You can learn about the ecology of the area, see wildlife, and if you want, you can follow some of the beach walks outside the center.

Just north of Tybee Island is the little island called Cockspur Island. Here, you can see the historic Fort Pulaski National Monument and the Cockspur Lighthouse. This island is just a short drive from Tybee Island and makes for a great day activity while you're spending the weekend on Tybee!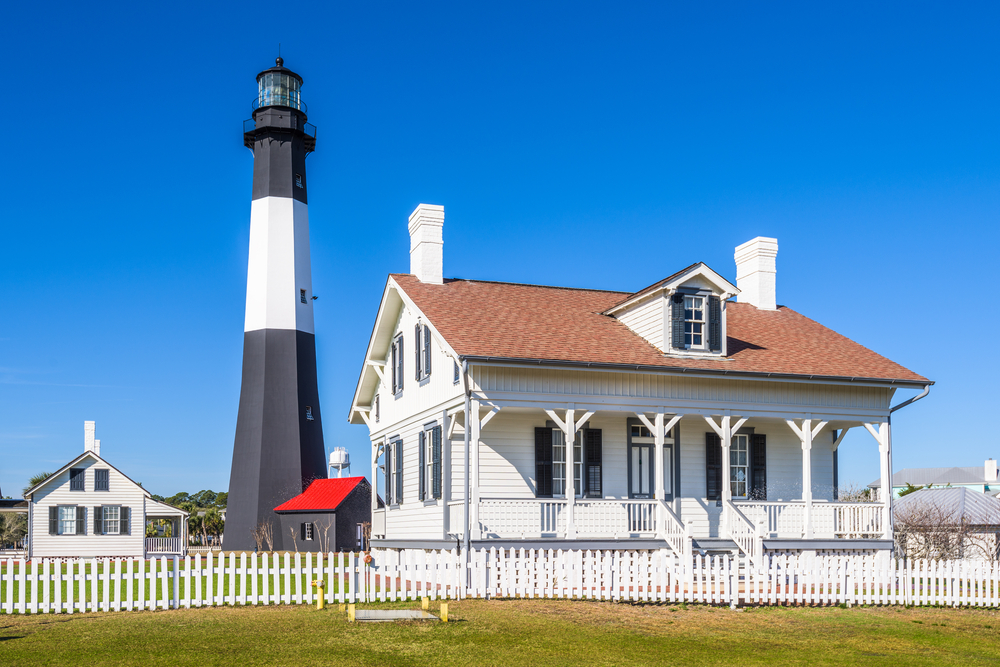 Birmingham, Alabama
If you know there's going to be poor weather in the south during your weekend getaway from Atlanta, then Birmingham would be a great city to visit! Birmingham has a lot of museums and indoor activities that will allow you to still enjoy your weekend while staying out of any bad weather that comes your way.

With cool places like the Birmingham Museum of Art, McWane Science Center, Birmingham Civil Rights Institute, Barber Vintage Motorsports, you will have tons of options to choose from while you're in Birmingham. If you do decide you want to head outdoor while in Birmingham, the Birmingham Botanical Gardens and the Birmingham Zoo are both great options!

You may want to stay in the city center during your weekend in Birmingham so you have quick access to the majority of attraction you may want to see during your stay. Another option is camping in the Oak Mountain State Park which is just south of the city. The state park not only has camping, but also hiking, fishing, paddling opportunities and a sixty five foot waterfall!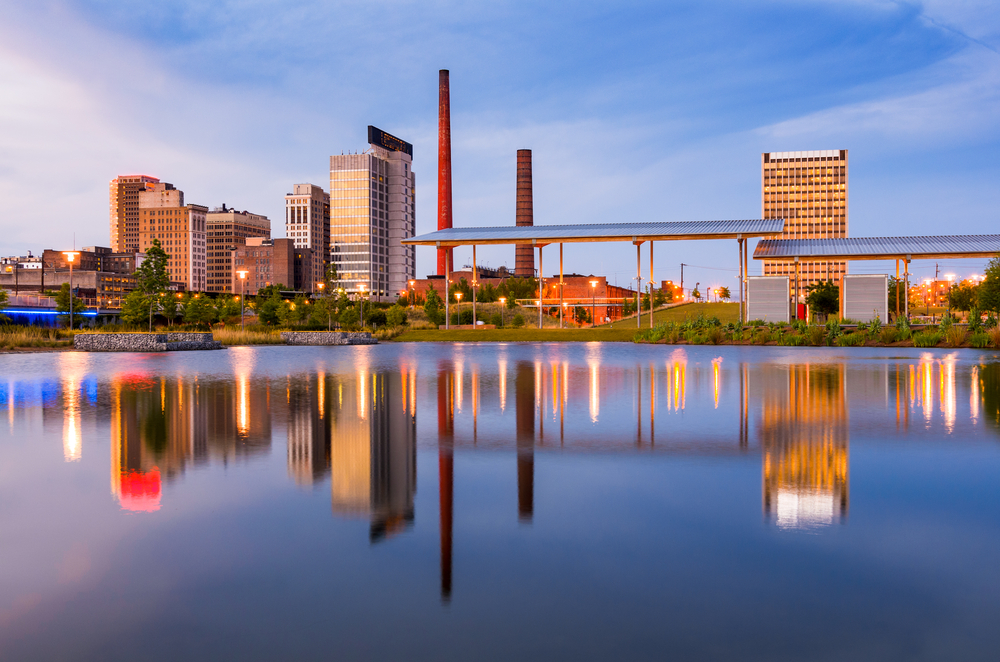 Greenville, South Carolina
Heading east to South Carolina, you will find a beautiful option for a weekend getaway from Atlanta, Greenville. This western South Carolina city is around two hours and fifteen minutes from Atlanta and has a large variety of activities and attractions. This is great for those traveling as a couple or as a family! It can even be made as a day trip from Atlanta!

The crown jewel for the city of Greenville is the Falls Park on the Reedy. You can walk along the river, take in waterfall views, and walk across the United States longest pedestrian suspension bridge. Apart from Falls Park, there is also the Greenville Zoo and the Children's Museum of the Upstate that are both great options for family travelers.

Art, history, and science all play large rolls in the city that Greenville is today. The city has the Greenville County Museum of Art, Upcountry History Museum, Roper Mountain Science Center, Bob Jones University Museum & Gallery, Shoeless Joe Jackson Museum, just to name a few! One of the best parts about visiting Greenville is that not only does it has a large and diverse variety of attraction, they are also spread all throughout the city. So no matter where you're staying in the city, you'll have activities nearby!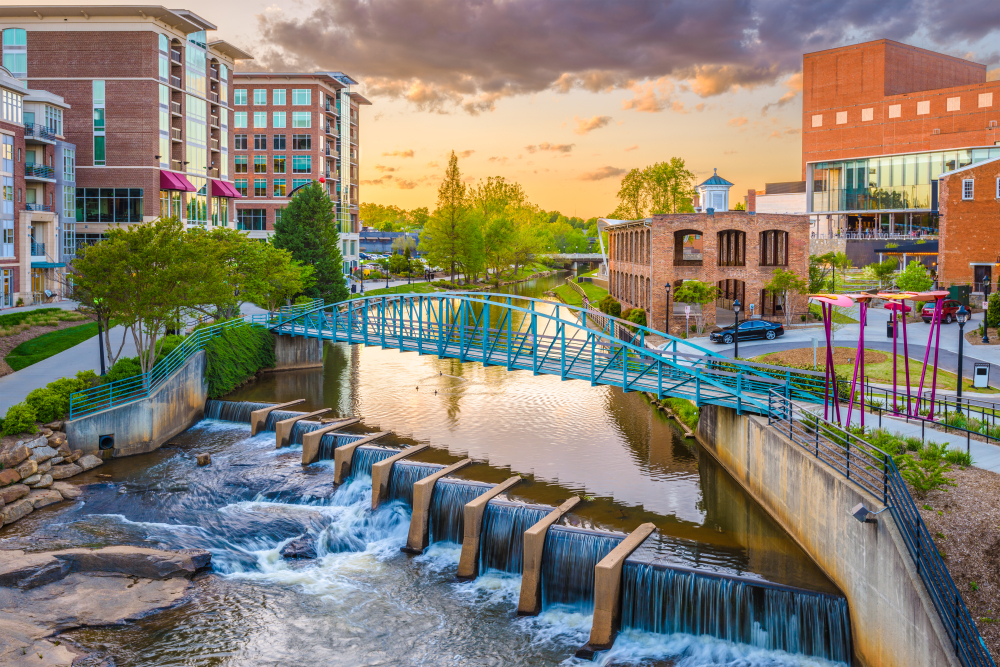 Destin, Florida
If you don't mind a long drive, Destin should be on your radar as a possible weekend getaway from Atlanta. Destin, Florida is a shockingly beautiful beach town in the Florida panhandle that has crazy blue and green water! In Destin, you get the full gulf coast beach town experience. From the drinks and beautiful water, to the nightlife and delicious food, you will have an amazing time in Destin!

The Destin Harbor Boardwalk is a must see while in town! You can walk alongside rows of parked boats, restaurants, shops, attractions, listen to love music, have dinner, and much more on the boardwalk. There's even a zip-line going overhead!

Just offshore from Destin is Crab Island. You can rent a boat or have someone drive you out to this island that is actually a large sandbar that you can walk around on, have drinks, snorkel, and ever order treats from floating shops. The most important activity you can do in Destin is to relax. The sands are so white and the water is unbelievably blue. Laying on the Destin beaches will make you feel like you are on a tropical island!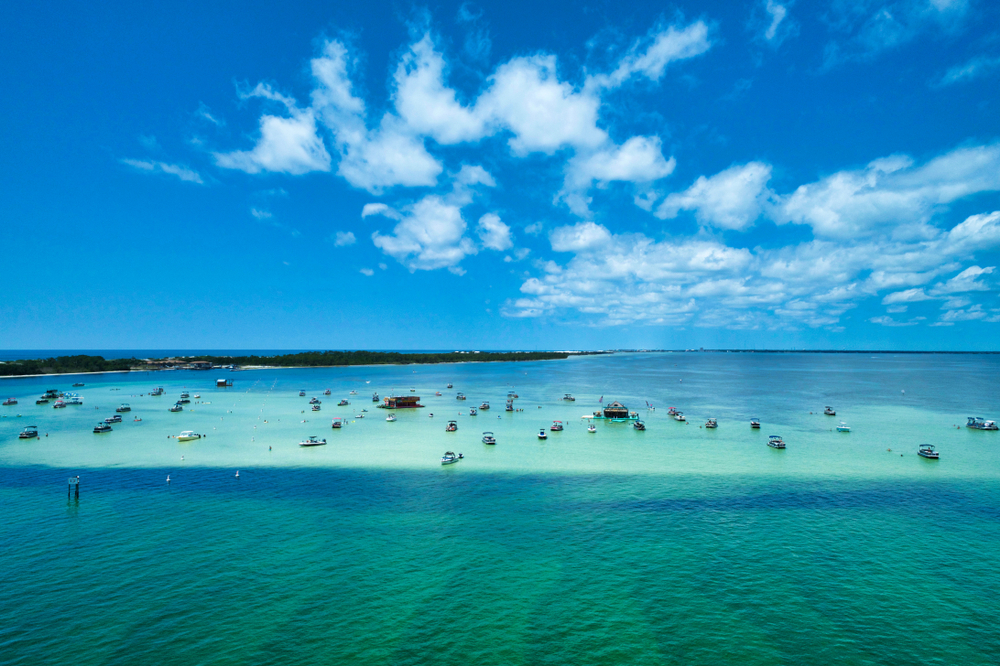 Rent a Cabin with Getaway Chattahoochee
Nestled back into the woods of Suches, in northern Georgia are the Getaway Chattahoochee cabins. With large open windows that showcase the scenery, these cabins are the ideal weekend getaway from Atlanta for those who are looking to escape the hustle and bustle of city life.

These cabins are simple, modern, and stylish. A trip out to one of the cabins give you an opportunity to start a campfire, read under the stars, hammock in the trees, and much more. If you are stressed out and truly looking to getaway from the stresses of life, renting a cabin with Getaway Chattahoochee is a must.

The cabins are roughly just two hours from the city of Atlanta. All of them are spread out from fifty feet to one hundred and fifty feet a part so you can have your privacy while also having the comfort of knowing that you're not totally alone. The cabins come equipped with basics in the kitchen, bathrooms, AC and heat, and they are even dog friendly. Making S'mores, listen to the crickets chirp, and admire the stars above at the Getaway Chattahoochee cabin rentals!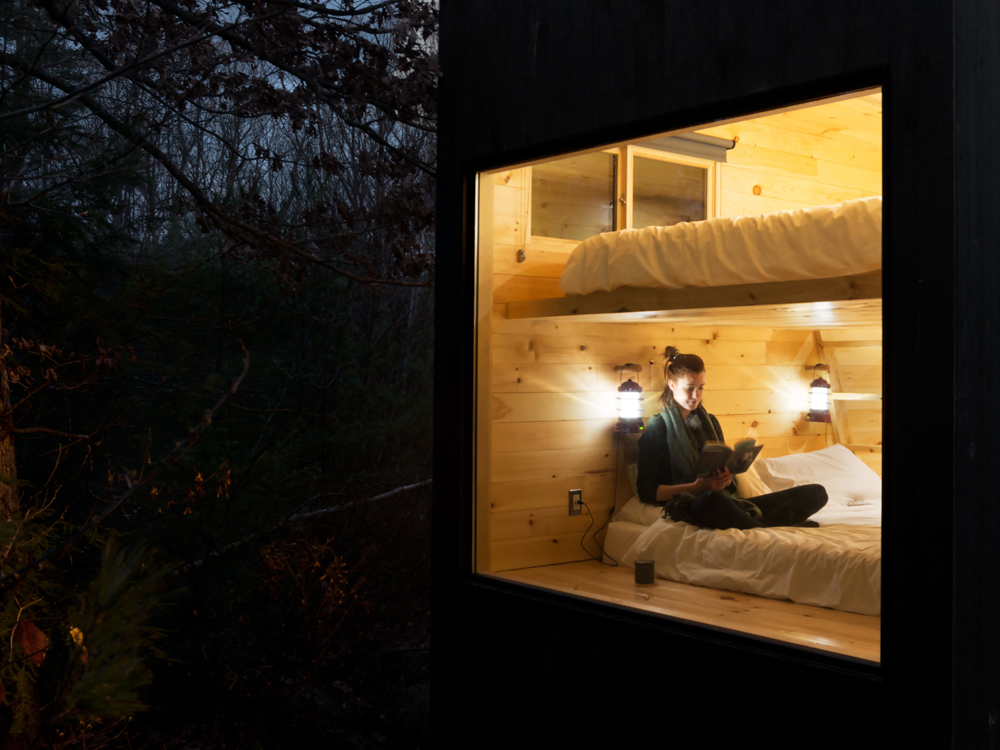 Athens, Georgia
Roughly an hour and twenty minutes east of Atlanta is the town of Athens, Georgia. If you're looking for shot trips from Atlanta, Athens is a good option. Best known as being a college town, thanks to the University of Georgia calling the town home, Athens is so much more than just an academic hub.

There is a lot of history centered around Athens and this can be seen in the attractions of the area. The Georgia Museum of Natural History, TRR Cobb House, Church-Waddel-Brumby House Museum are all great way to learn about the history of the city! While learning about the history of the area is fascinating, there are many other fun things to do in the city. the Georgia Museum of Art and the State Botanical Garden of Georgia are both most visit locations in Athens!

There are attractions all throughout the city and in the outskirts as well so don't worry about too far form activities while booking your accommodation!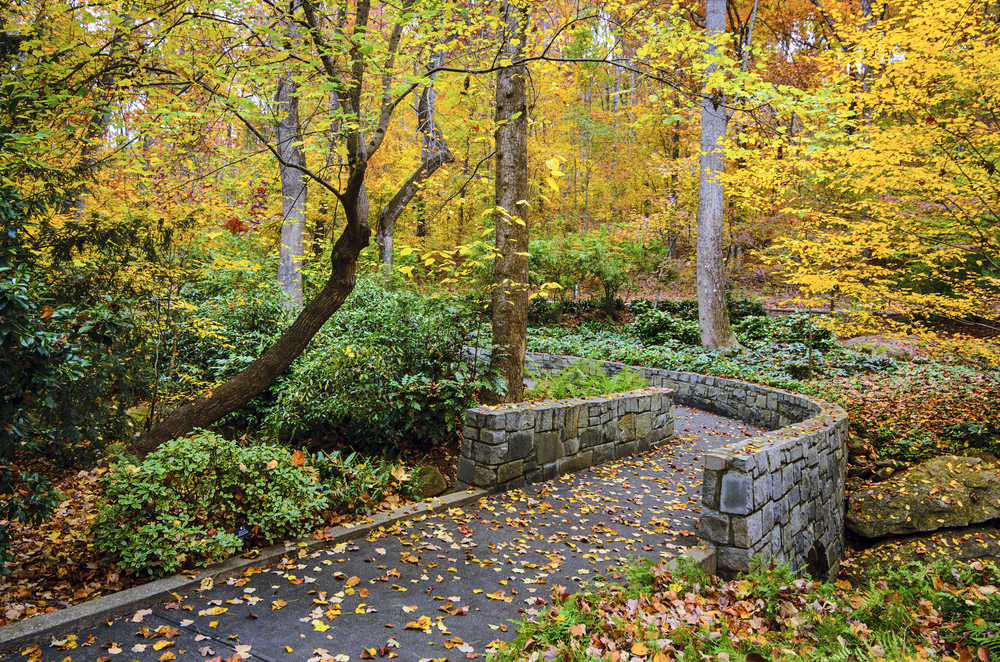 Hilton Head Island, South Carolina
Just over four hours from Atlanta, Hilton Head Island on the South Carolina coast is calling your name! If you're looking to have drinks while the sunset paints the sky over the water pretty shades of pink and purple, then Hilton Head Island is one of the best weekend getaways from Atlanta that you could choose!
There are so many amazing places to see, make sure to check out our Favorite Beaches In Hilton Head!

The most popular attraction on Hilton Head Island is Harbor Town. This little section of the island gives you the most amazing sunset views, Hilton Head Island Lighthouse, access to the docks where sunset and dolphin cruises depart from, dolphin viewing off he pier, and access to a delicious restaurant, ice cream shop, and souvenir shops. Visiting during September is a great way to avoid too many crowds and still get amazing weather!

While on the island, make sure to lounge on the beach and soak up some vitamin D! You may also want to visit the Coastal Discovery Museum which is a lowcountry natural area. This museum is surrounded by Spanish Moss covered trees and teaches its visitors about the cultural history of the Hilton Head Island and surrounding area!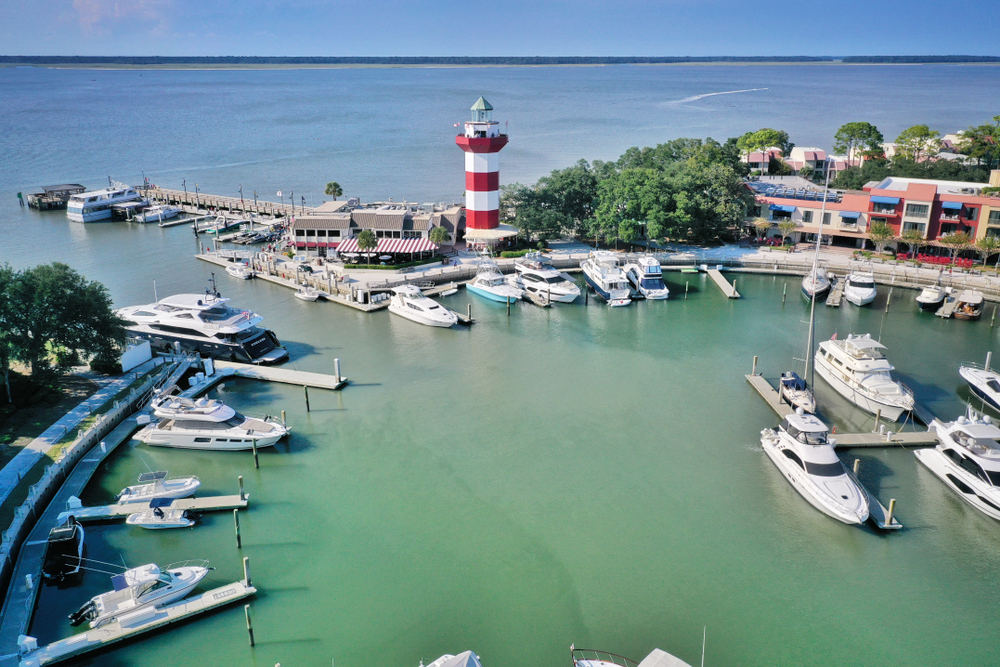 St. Augustine, Florida
There are so many options for weekend getaways from Atlanta. If you don't mind a long drive, then hit the road to St. Augustine, Florida! Just over five hours and thirty minutes from Atlanta is the stunning and historic city that is widely known as being the oldest city in America!

Thanks to the natural southern beauty of the area and all of the history that the city holds, St. Augustine is packed with beautiful and interesting activities. It's impossible to be bored while in St. Augustine! While there, make sure to visit the Fountain of Youth. This is where Ponce De Leon landed in the early 1500's and where he claimed to have found the fountain of youth!

Two other must visits while in the historic city are the Alligator Farm and Castillo De San Marcos! The Spanish Moss hanging throughout the city adds to the historic vibe if the city. If you really want to step back in time, head to the Colonial Quarter where you can see Spanish colonial history be brought to life. Another beautiful historic street to walk down is Saint George Street!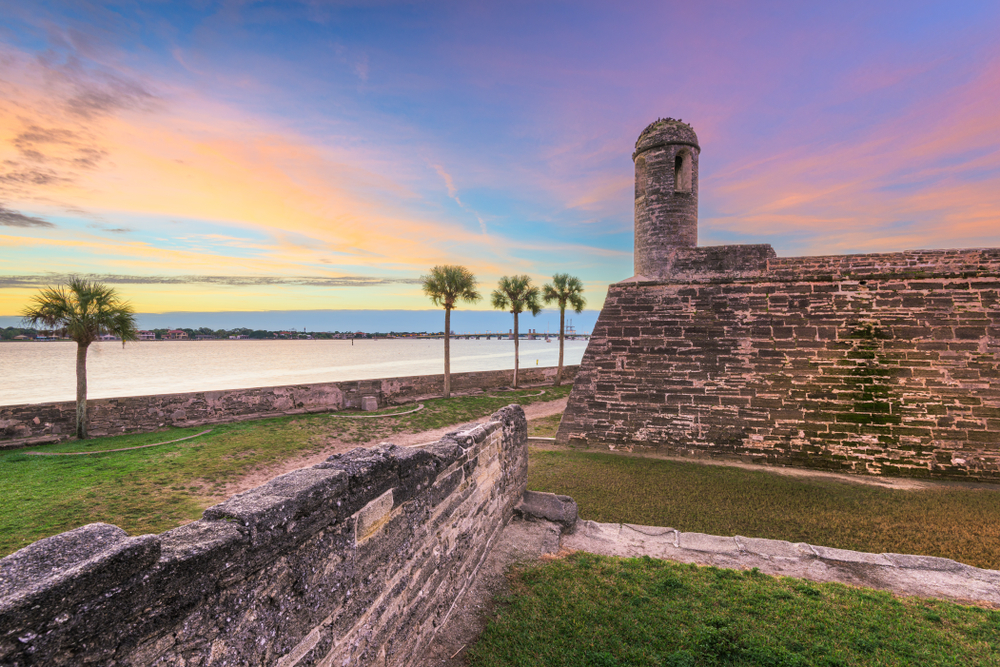 Columbus, Georgia
If you're looking for short weekend getaways from Atlanta, Columbus is a town you must consider! Only a short one hour and forty five minutes separate stands between Atlanta and Columbus. The Chattahoochee River runs through Columbus and is used for many different water sports. The rapids make for a lot of fun for kayaking and tubing down the river. It has even become a popular spot for divers! There are also many good restaurants in Columbus you must try.

Walking around the city of Columbus is a must! There's a lot of industrial architecture, brick, water features, and more that create a distinct vibe throughout a lot of the city. Columbus has a lot of military history and this can be seen and learned about at many different places in the city. From the The National Infantry Museum and the National Civil War Naval Museum to The Columbus Museum and Coca-Cola Space Science Center, museums are popular attractions in the city.

If you're looking to spend more time outdoors, you can head to Flat Rock Park, Lake Oliver, or the Columbus Botanical Garden. A weekend in Columbus offers a little something for everybody and will leave you feeling refreshed and reenergized!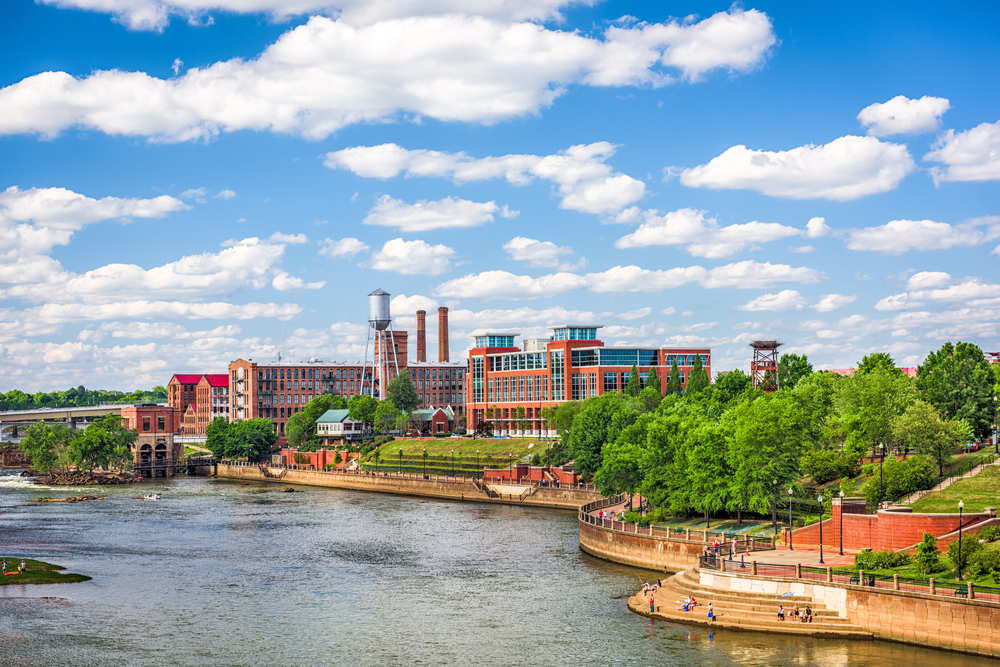 These weekend getaways from Atlanta offer beach and mountain adventures as well as foodie and city escapes. There is so much to do around Atlanta that you are sure to find the getaway that is right for you!