Are you looking for restaurants in Knoxville? You are in the right place, we have done the work so you don't have it. In this article, we will walk you through the best food in Knoxville and some of the best things to do in Knoxville!
Knoxville has much more to offer than the Tennessee whisky it is known for. Of course, you will find amazing southern cooked food here but be prepared for much more. Whatever food you love Knoxville will have a restaurant for it. 
Whether you are here for a weekend gateway, a romantic vacation, or part of a road trip Knoxville will not disappoint. From good fresh, locally sourced Southern cuisine to Japanese and Brazilian there is something for everyone.
Knoxville is one of those cute towns in Tenessee that beckons you in to spend time among its historic buildings. There is so much to see and do and visiting one of these restaurants will just be the icing on the cake.
Are you ready to see which restaurants in Knoxville TN we chose for you? Take a seat and let us walk you through what to eat in Knoxville.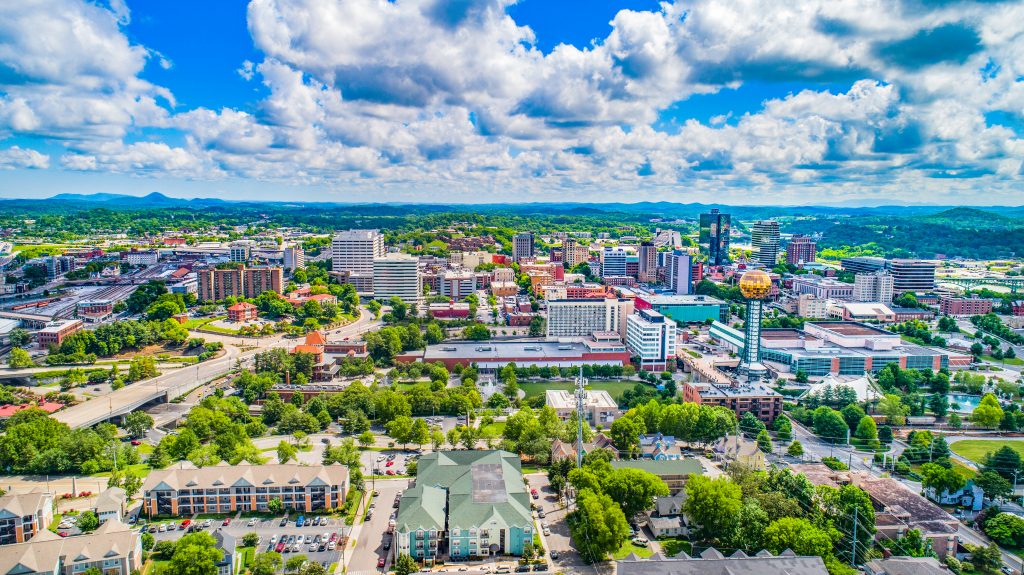 15 Best Restaurants In Knoxville TN You Must Try
Wasabi Japanees Steakhouse
Wasabi Knoxville is the place to go if you are looking for Japanese cuisine. It's continually recognized as the top Japanese restaurant in Knoxville and a visit here will leave you wanting more.
The sushi here is exceptional and the hibachi-style steaks are what repeat customers flock back to sample again. It has served Knoxville for over ten years and the locals love this place.
The flavors at Wasabi are innovative, the food fresh, and the experience something everyone should have at least once. This is one of the best restaurants in Knoxville.
Kefi
Kefi in Greek means profound passion and that is what seeps out of every nook and cranny here. This is a little bit of the Mediterranean in downtown Knoxville.
The food is healthy, colorful, and oh so delicious. Menu items include cold and hot mezze items, staples like Moussaka, and some incredible cheese dishes such as Feta Brulee.
It opens at 4 pm most days and is one of the great downtown Knoxville restaurants.
Farmacy
Farmacy believes that food is something that brings people together and that shows in everything they do from the long tables to the hearty meals.
Meals build memories as they say here and eating here will be one of those memories you cherish.
The menu includes things like chicken pot pie, maple glazed salmon, and brown butter gnocchi. Vegans and vegetarians are well catered for here too.
The opening times vary depending on the day but whether it's brunch, lunch, or dinner you enjoy here you will not be disappointed. One of the Knoxville restaurants that really is a must-try.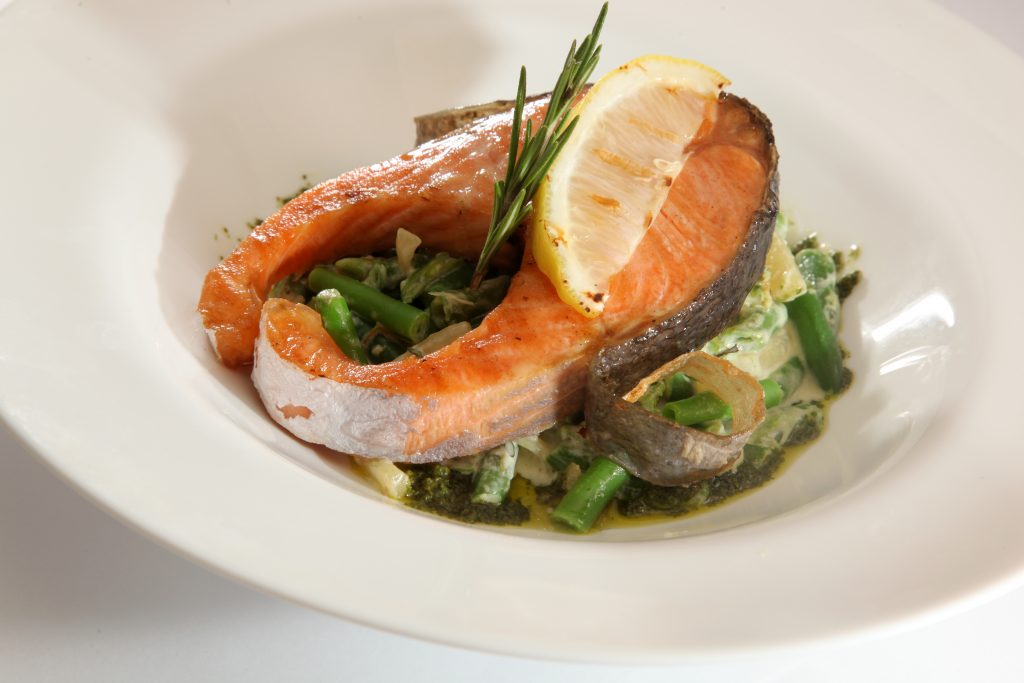 Taste of Thai
If you are looking for authentic Thai food then look no further than Taste of Thai. It's all cooked to order and truly delicious.
The menu includes all the Thai favorites and with over 65 different menu items to choose from you will be spoilt for choice. The soups really steal the show here with the menu including Lemongrass Soup, Coconut Milk Soup, Tofu and Spinach Soup, and Shrimp Wonton Soup.
It is open for lunch and dinner with the times changing depending on the day. It is the best place to get Thai food in Knoxville and some of the best food in Knoxville.
Sunspot
If you are after fresh food in an easy-going atmosphere then this might be the place for you. The restaurant has many accolades including Best Vegetarian, Best Brunch, Best Lunch Spot, and Best Wine List in Knoxville which is a glimpse at how good it is.
Its Southwestern, Caribbean and Latin American cuisines blended perfectly and the results are delicious. Food includes items such as broccoli coconut fritters, pork shoulder nachos, and tofu grain bowl. It's a restaurant that will delight vegetarians and meat-eaters alike.
Their motto is 'where tie-dyes and neckties unite' which is fantastic and gives you a good idea that this place doesn't take itself too seriously. Everything here is chilled and relaxed, the food just speaks for itself here and it screams tasty.
Sunspot is one of the restaurants to get the best lunch in Knoxville.
Cafe 4
One of the downtown Knoxville restaurants that you must take a trip to. It has been located in its downtown spot for over a decade and is somewhat of a pioneer in modern food and drink.
Cafe 4 is all about two things high-quality food and hospitality and it delivers on both. It's a place where you can retreat and enjoy a coffee, handcrafted cocktails, or some of their delicious food.
There are three types of mac and cheese to taste here, steaks, meatloaf, fried green tomatoes, and truffle parmesan fries. The menu is large, whatever you love you will find it and vegetarians and vegans will find some delights too.
They serve brunch, lunch, and dinner, and whenever you go we guarantee you will be thinking about the food a long time after.
If you are thinking about where to eat in Knoxville may we suggest you try Cafe 4?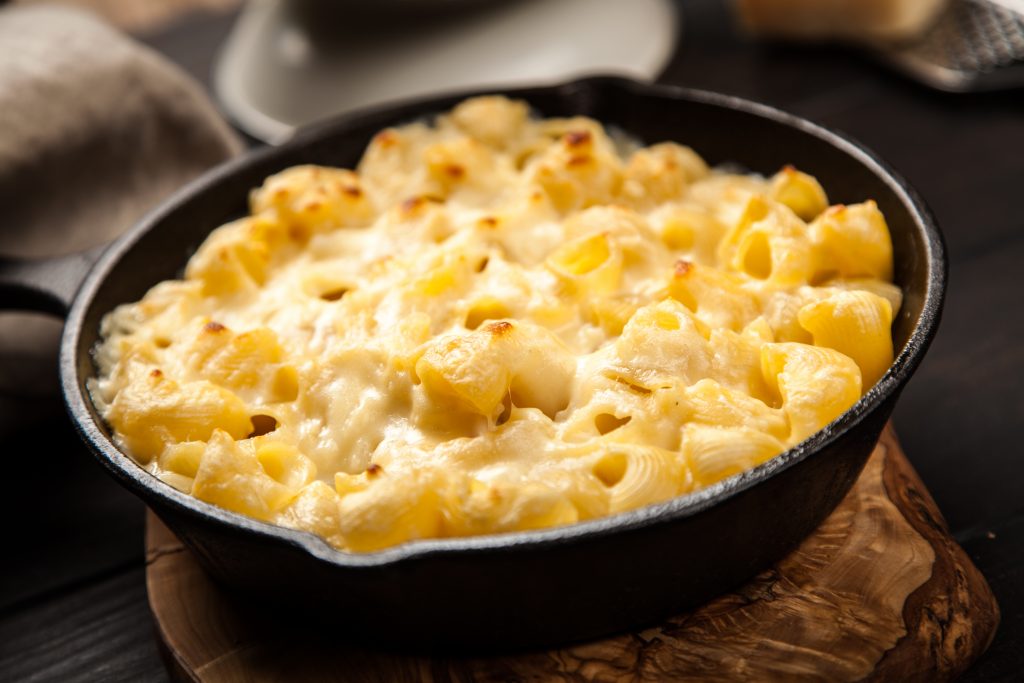 Lakeside Tavern
If you are after food with a view then this is the place to come. The view over the lake here is stunning its located right on the waterfront so the view is from every table.
Here they serve hand-cut, aged Grand Champion Angus steaks, and dockside fresh seafood, grilled to perfection over hardwood coals. They also have brick over pizzas and other southern delights.
Lakeside Tavern is a charming place very light and airy and the perfect place for a long lunch with a friend or a romantic evening. It's one of the restaurants in Knoxville Tennessee that is also perfect for Sunday Brunch.
Korean Steakhouse
If you are after authentic Korean bbq in Knoxville, TN this is the place to go. Here the meat is grilled in front of you or by you to your exact liking.
You can order a la carte or a group of you can get together and order the combos where you get a selection of meats and fish. If you haven't experienced a Korean before this might be the time to try. The food doesn't get much fresher and tastier than this.
It's open for lunch and dinner and it might be best to check on availability ahead of time as it does get busy. Korean Steakhouse is one of the best places to eat in Knoxville.
Hard Knoz Pizza
If you are looking for pizza in Knoxville, Tennesse then it doesn't get much better than the popular Hard Knox Pizza. This is a pizza spot loved by locals which I think says it all.
Hard Knox is a woman-owned pizzeria, which is a bonus, and it serves delicious authentic wood-fired pizza. The ingredients are all, where possible, locally source and all freshly prepared.
The menu is split into white or red pies, the red ones having the traditional tomato sauce the white pies served with an authentic virgin olive oil white base sauce. The pizza is in true Italian style not overloaded.
The names of these Pizza are what sets it apart though, with names like Rocky Balboa, Iron Mike, Barbed Wire, and the Bone Crusher.
They also have an artisan beer menu which changes regularly. They are not the cheapest pizzas in the area but they are some of the best and taking a visit to try them is well worth it. One of the Knoxville restaurants that really is worth visiting.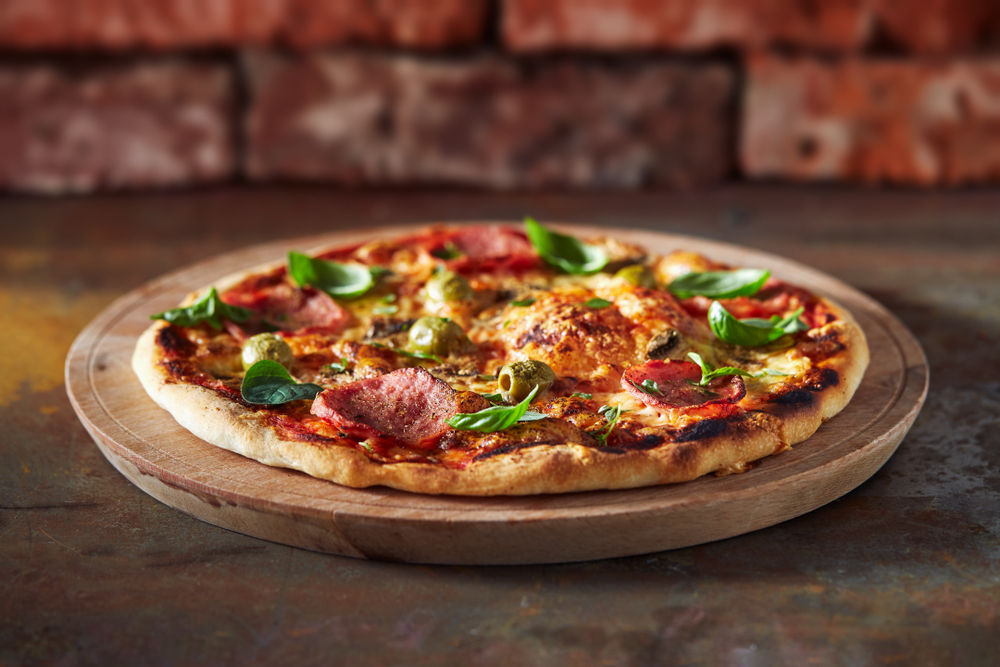 OliBea
If you are looking for the best breakfast in Knoxville then look no further than Olibeau. It might not be your traditional type of breakfast establishment but is oh so worth it.
The menu is fun and electric containing items such as duck eggs on grits with jalapeno and tomatoes, tofu chorizo, and cojita cheese. You will find all the usual breakfast stuff here but it all has a little twist.
They also make the most amazing fresh juices and coffees here to wash it all down. This is one of the best places to eat in Knoxville.
Bistro At The Bijou
If you are looking for the best lunch in Knoxville then look no further. Bistro At The Bijou has consistently been named as one of the top restaurants in Knoxville, TN, and is said to have one of the best brunches.
Situated in a historic former hotel built in 1815, in fact, it is one of the oldest buildings in Knoxville. The Bistro serves lunch, dinner, and brunch on Sundays.
Nearly every evening you will dine to live Jazz and the acoustics in this building are so good you will hear wherever you are sat. The menu is American cuisine and they have a vegetarian and vegan menu.
There is also a speakeasy attached if you just fancy sipping hand-crafted cocktails. This is one of the best places for dinner in Knoxville.
Brazilian Steakhouse
If you love something a little different then the Brazilian Steakhouse might be for you. The tastes here are as big as the portions and the service even larger.
Here things work a little differently there are four menu options. The menu items are based on basically how much meat you get, from 15 cuts to nine to just chicken and no meat. All menus include an unlimited salad bar and side dishes. You won't leave here hungry.
The side dishes alone sound amazing with things like Crispy Polenta, Caramelized Banana, Garlic Mashed Potatoes, to name but a few.
It's more of an experience here and definitely will please even the pickiest eater. If you don't know what to eat in Knoxville then go here as there is so much choice.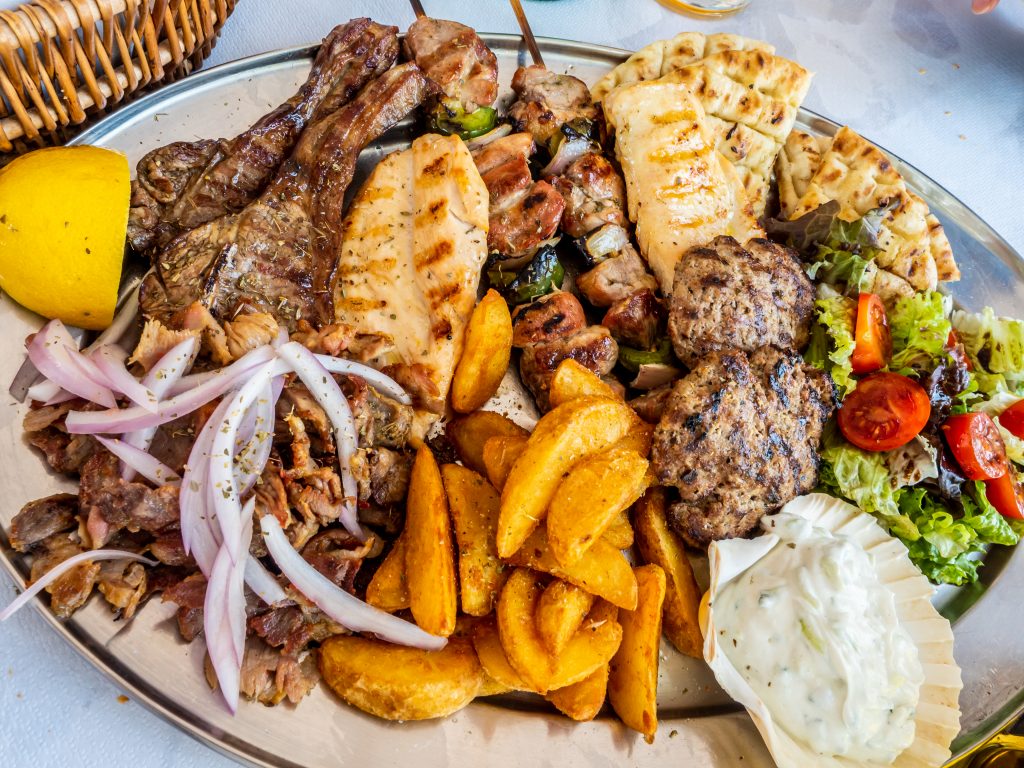 Cappuccino's
This Italian eatery is a mixture of culture and history and is an absolute joy to visit. First, the building is beautiful but most importantly the food is incredible.
The food is Sicilian-Italian cooking infused with locally-sourced ingredients all cooked to secret family recipes passed won through generations.
The menu includes all the Italian favorites like spaghetti and meatballs mixed with a few more unusual recipes such as sweet tea and pineapple sangria brined pork.
It's the best place for dinner in Knoxville and a restaurant you should really try.
Chesapeake's Downtown
If you are someone who loves those little sea shakes found on the east coast well guess what Knoxville, Tennessee has one.
Chesapeake has a cozy seaside ambiance, welcoming services, and flies its fish in daily. This is seafood at its best.
Of course, the decor is nautical the menu fish heavy and the live main lobster is the best in the area. They do have grilled meat items on the menu but really you come here for the fish.
It's a great place to get lunch downtown.
Copper Cellar West
If you after a special place to celebrate this might be it. Copper Cellar West is a fine dining experience yet manages to remain relaxing and comfortable at the same time.
The menu as you would expect is exquisite with items such as filet mignon, prime rib, shrimp stuffed with blue crab. The Sunday brunch here is award-winning and includes a Bloody Mary bar.
They also have an entirely gluten-free menu and vegetarian options. This is one of the best places for dinner in Knoxville.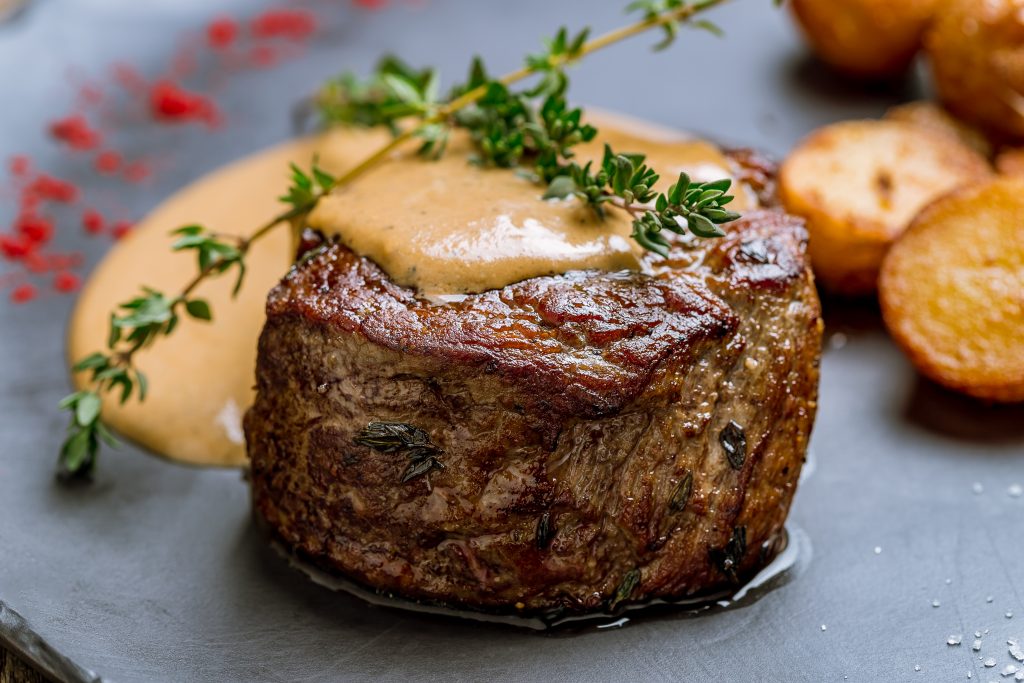 If you are wondering where to eat in Knoxville we hope this article has helped you decide where the best food in Knoxville is. Whichever one of these restaurants in Knoxville you chose you will have a wonderful meal.
There are so many Knoxville restaurants to choose and while we have included what we think are the best places to eat in Knoxville this list is not exhaustive. If you try one of these please come back and tell us about your experience. Have a great vacation.